Dan and Parry's Camp Wedding | Denmark, Maine Wedding Photographer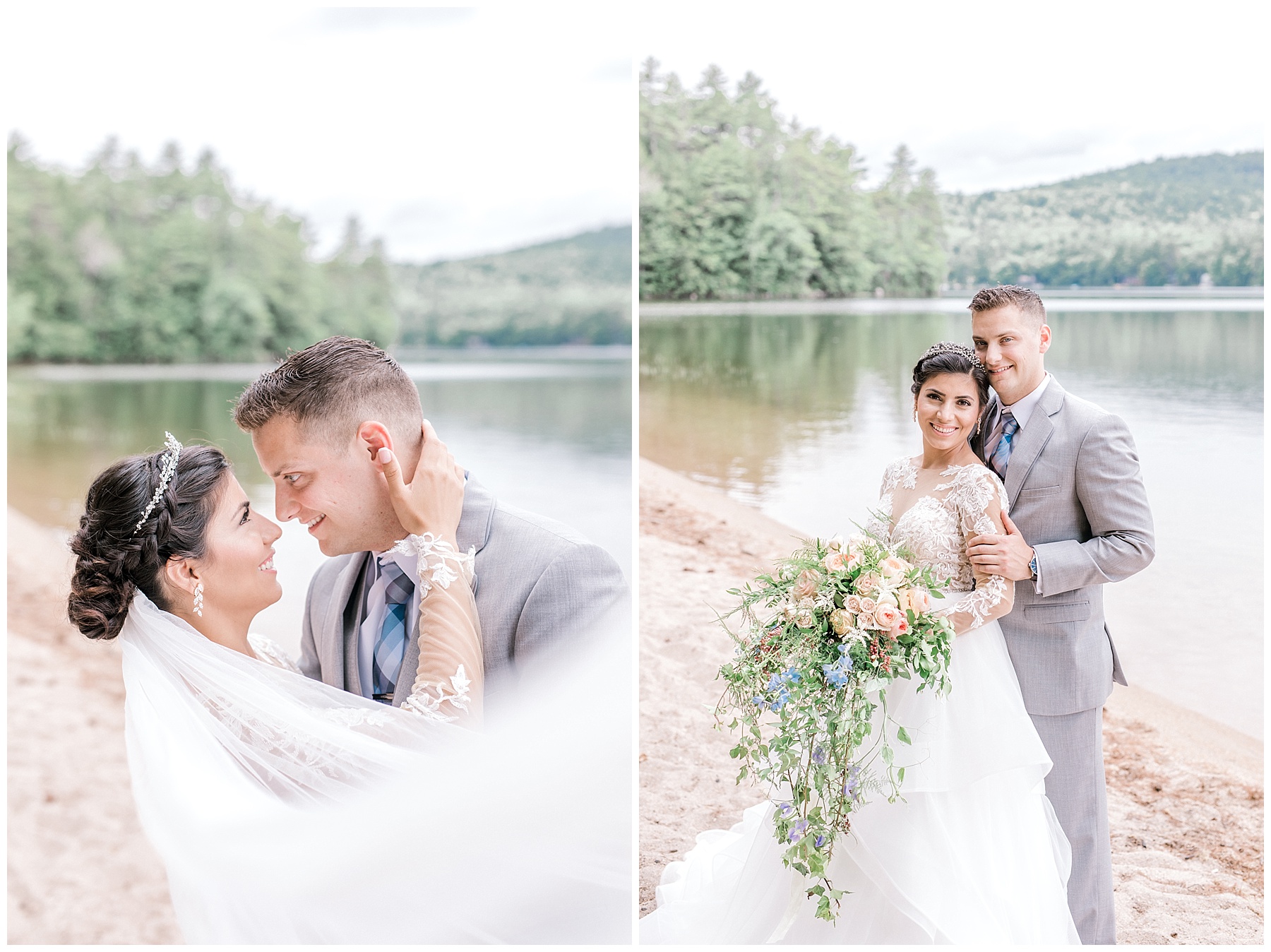 If I could describe this wedding in a few words, they would be elegant and casual, romantic and fun, modern and rustic. I know those words don't seem to go together, but you'll see what I mean!
Dan and Parry met during college in Maine, where they were studying the same major. After a year, only 2 weeks before graduation, Dan finally got up the nerve to ask Parry out on a date. As he tells the story, "It was now or never!". 9 months later, they were engaged, and picked a wedding date only 5 months away! They jumped into wedding planning with the help of Dan's cousin, Kimberly, who ended up being their wedding and day-of coordinator, making sure everything went smoothly! I got to meet these two this past Spring for the engagement portraits, which we did at Fort Williams in Cape Elizabeth. They really wanted the beautiful Portland Head Light, as well as the ocean as a backdrop, and we had a lovely time getting to know each other that evening!
I arrived at Dan's family camp for their wedding on a very warm July day. Family members were bustling around, getting all the last minute details together for the reception. Parry was getting ready in a cabin next door with all of her girls. Overall, the atmosphere was very relaxed, and everybody was in a happy, excited mood! Scroll down to read more about this incredible wedding and see all the gorgeous images of this fun couple!
Venue: Family camp in Denmark, Maine
Rentals: Party Time Rentals, Gorham, Maine
Florals: Harmon's & Barton's, Portland, Maine
Officiant: Joe Guidi (Groom's Cousin)
Wedding Cake: Bam Bam Bakery, Portland, Maine
Catering and Bar: Louie's Grille, Cumberland, Maine
Photographer: Andrea Simmons Photography, Augusta, Maine
Second Photographer: Adorn Photography, Auburn, Maine
Dress:
Groom's Apparel:
Hair: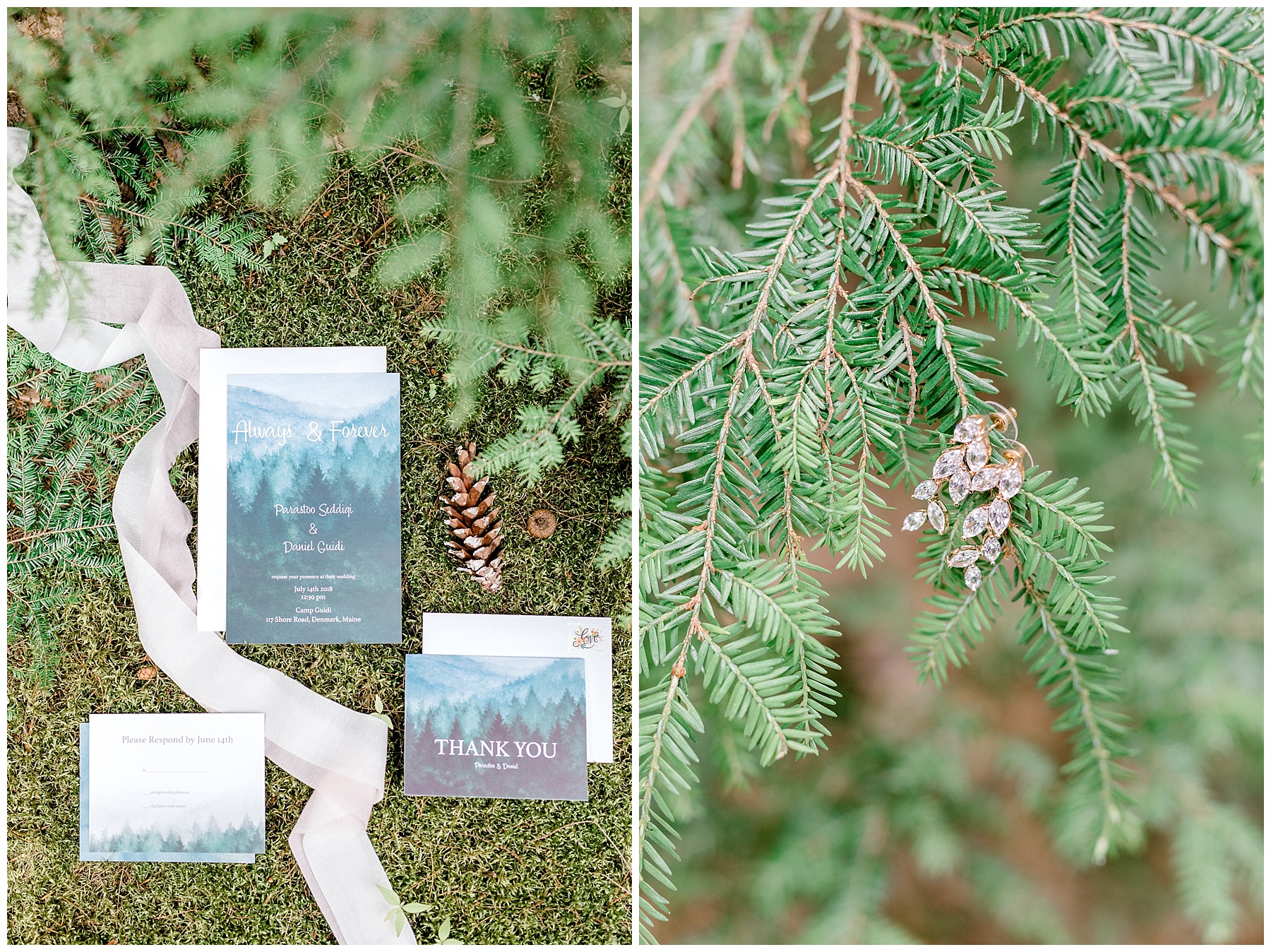 Although Parry chose not to have a bridal party, she still had her closest friends get ready with her, which I thought was a great idea!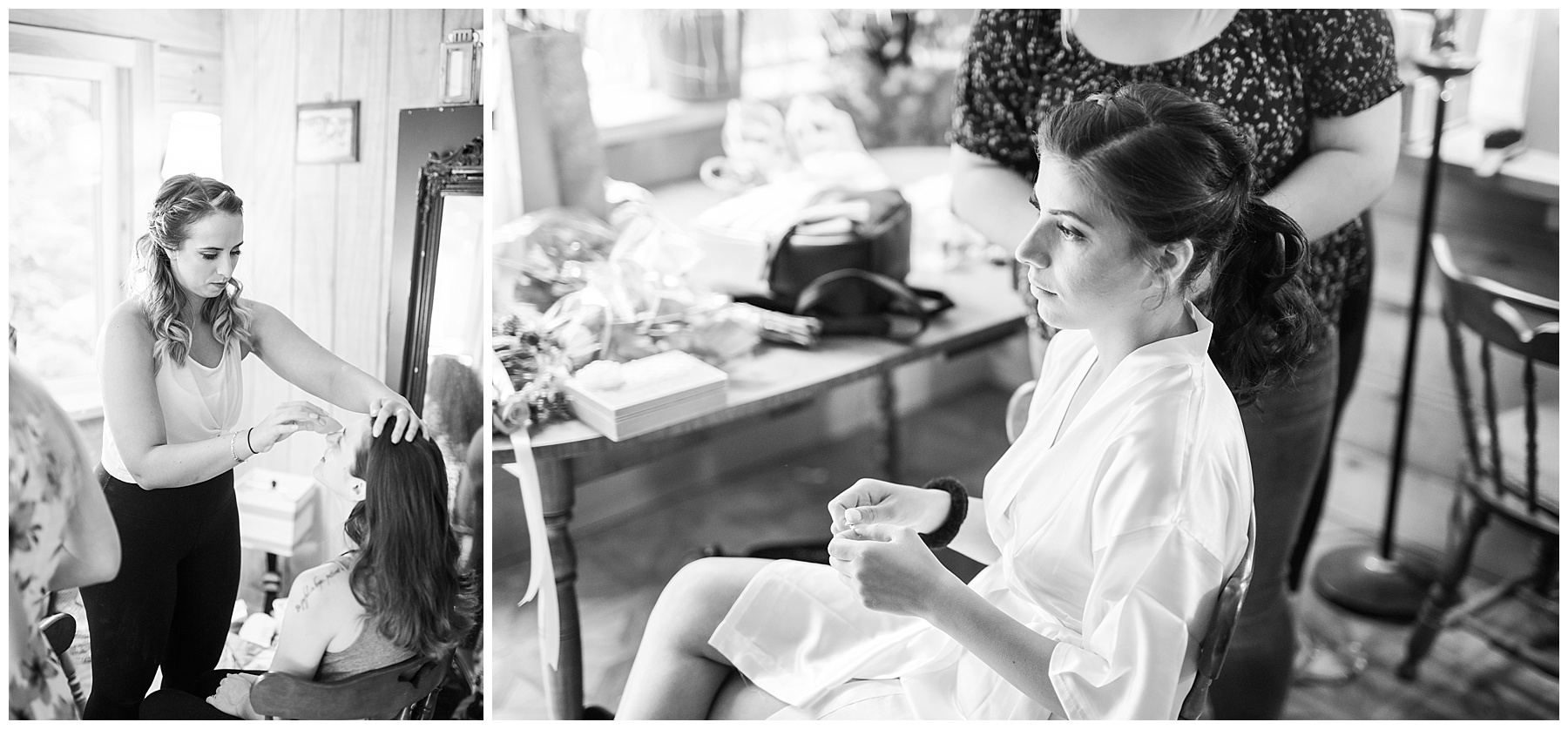 This dress!!! My heart sang a very happy song when I saw this dress for the first time! The sleeves, the lace, the stunning ruffles, I was obsessed with it!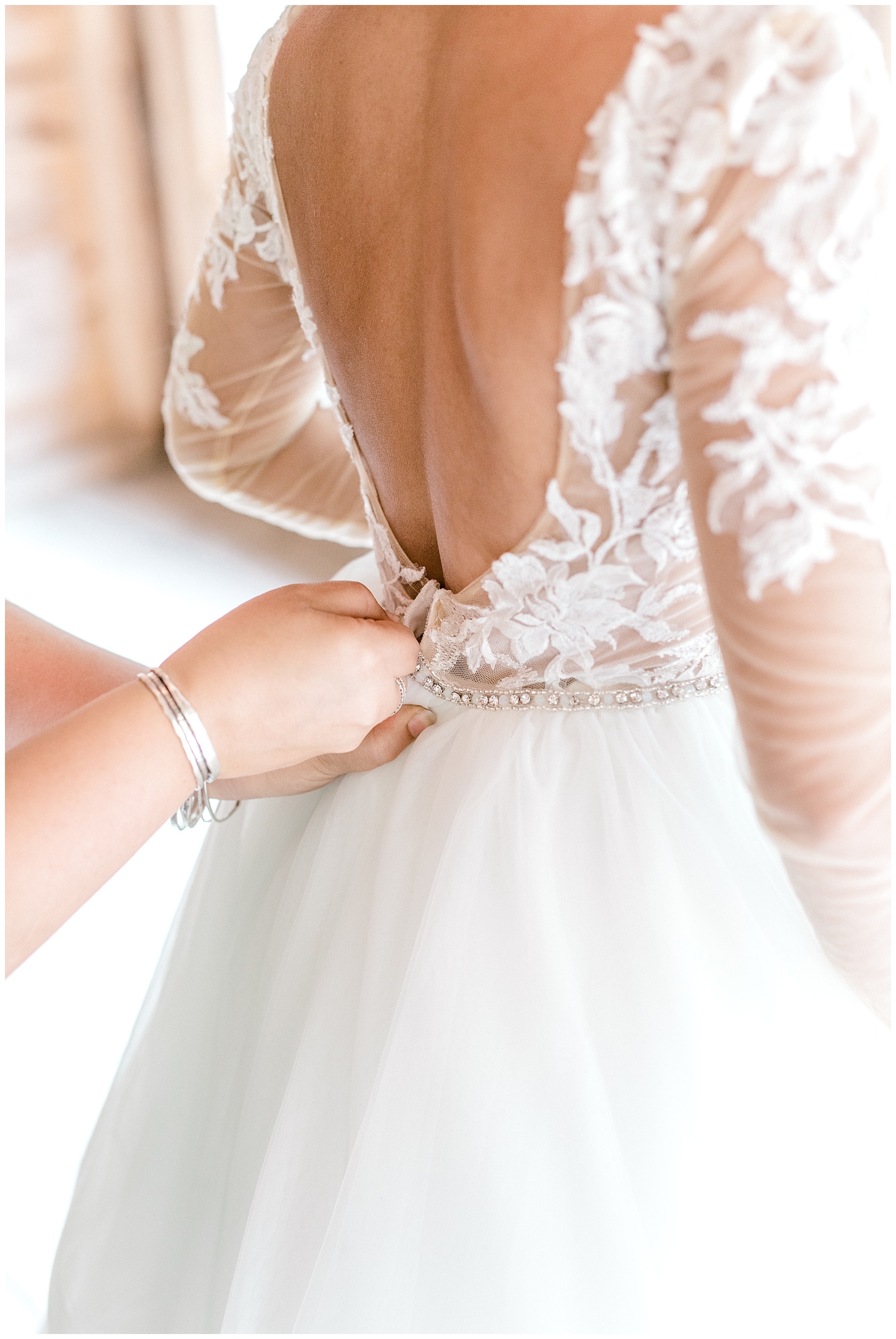 Dan and Parry chose to do a first look to help with their nerves. It was such a sweet moment between them, with tears and everything!
I think I want to try to do this at all weddings – a "first look" with the bouquet! Brides often spend hours working with their florist on creating the perfect bouquet, so it's a big deal when they see it for the first time! Parry was so excited to see her bouquet, and was thrilled with what an amazing job the florist, Harmon's & Barton's did!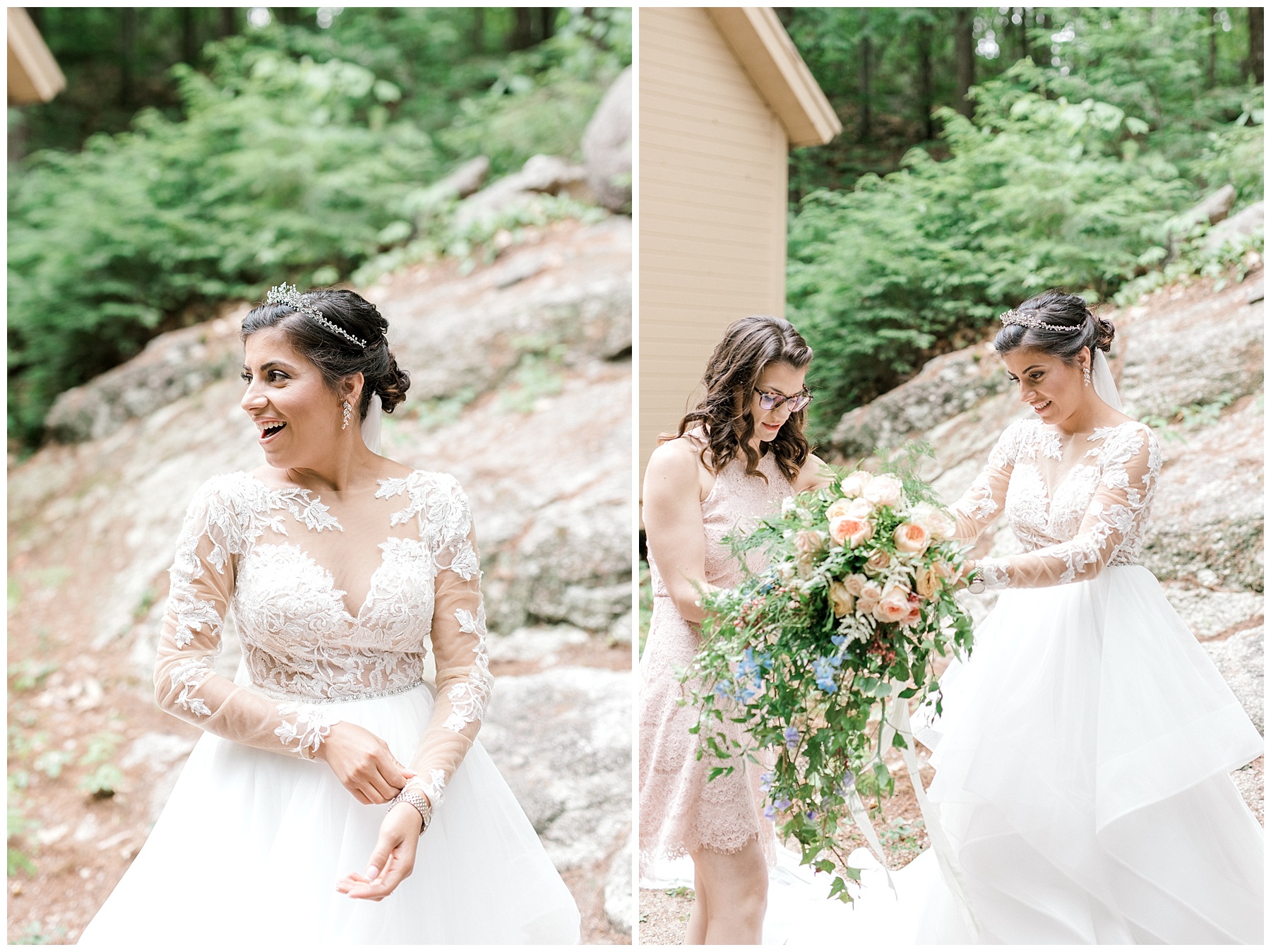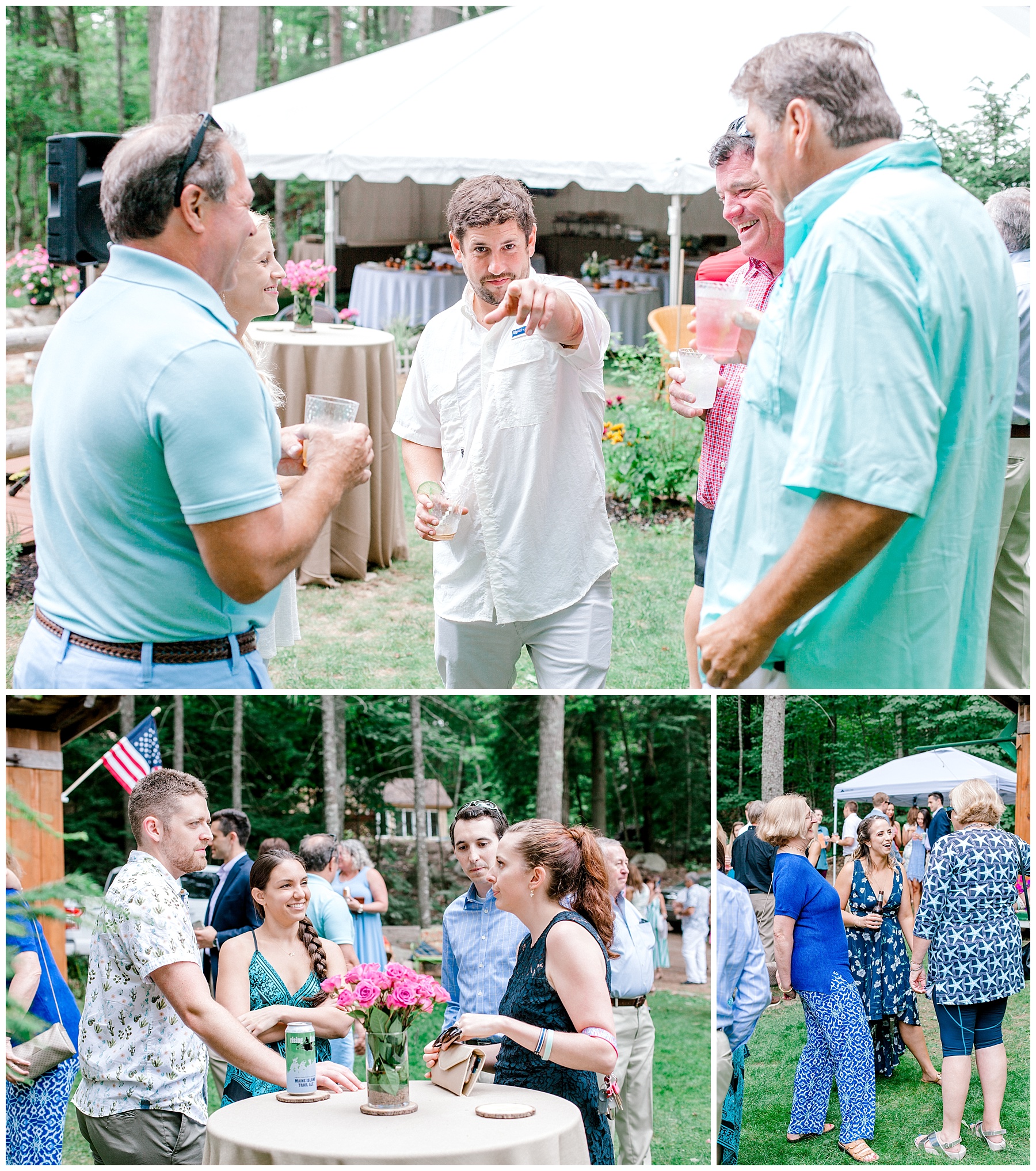 The lakeside ceremony setup was stunningly simple and beautiful! I always recommend to my brides to try and get nice, wooden, white chairs for the ceremony and reception if possible. It really brightens the setting! I also love how they added floral and greenery to the dock, which helped soften the look of the ceremony, and it's oh so dreamy and romantic looking!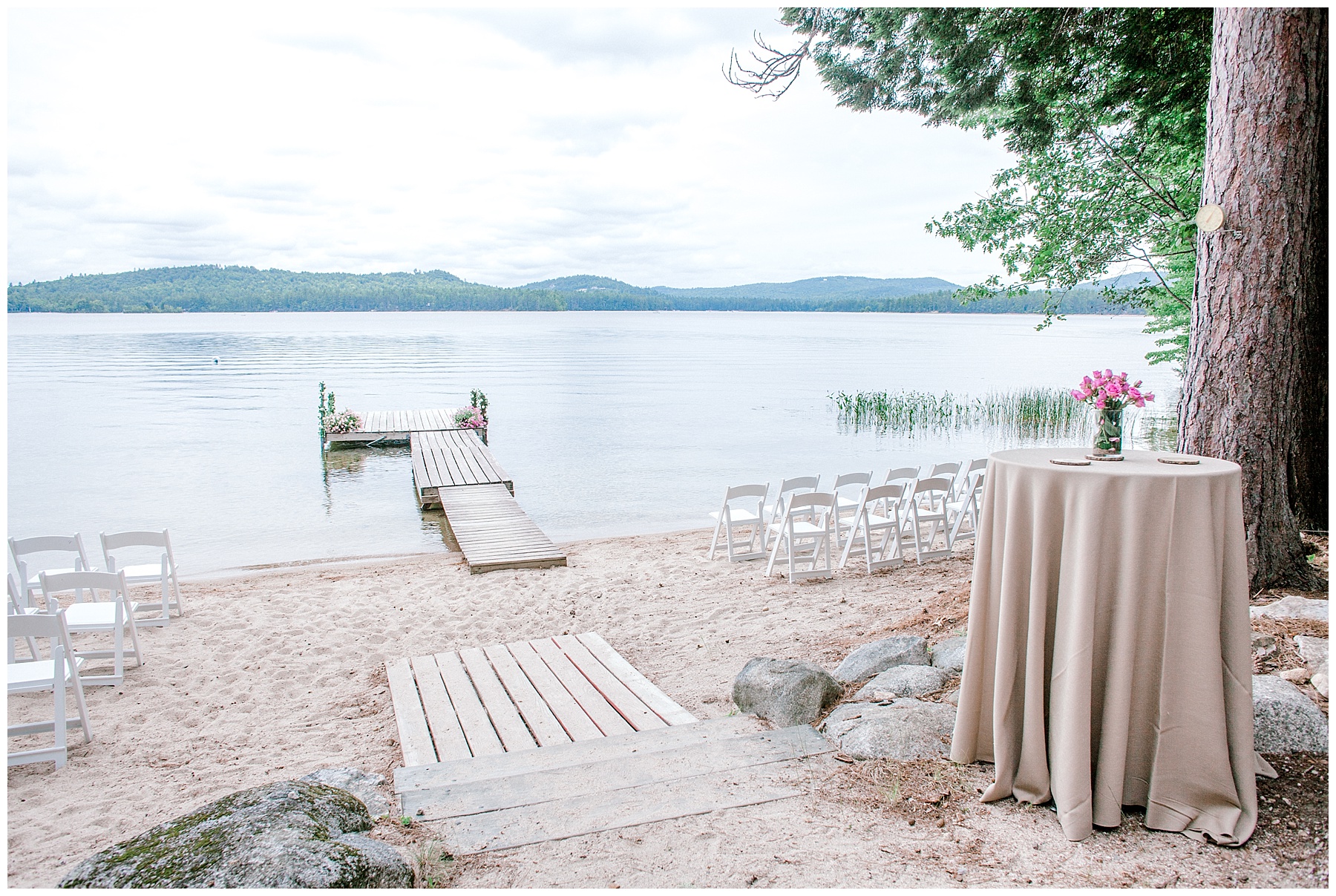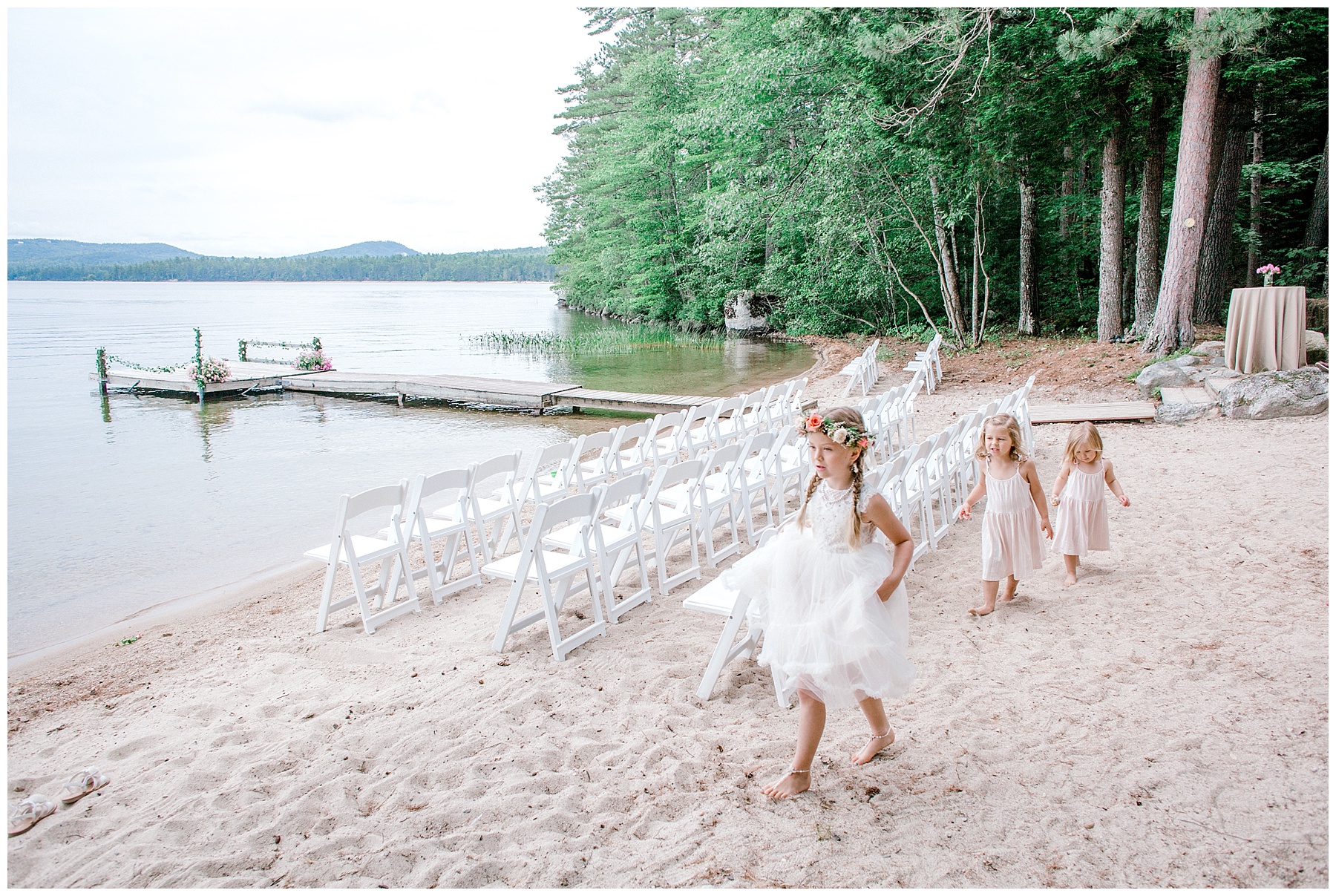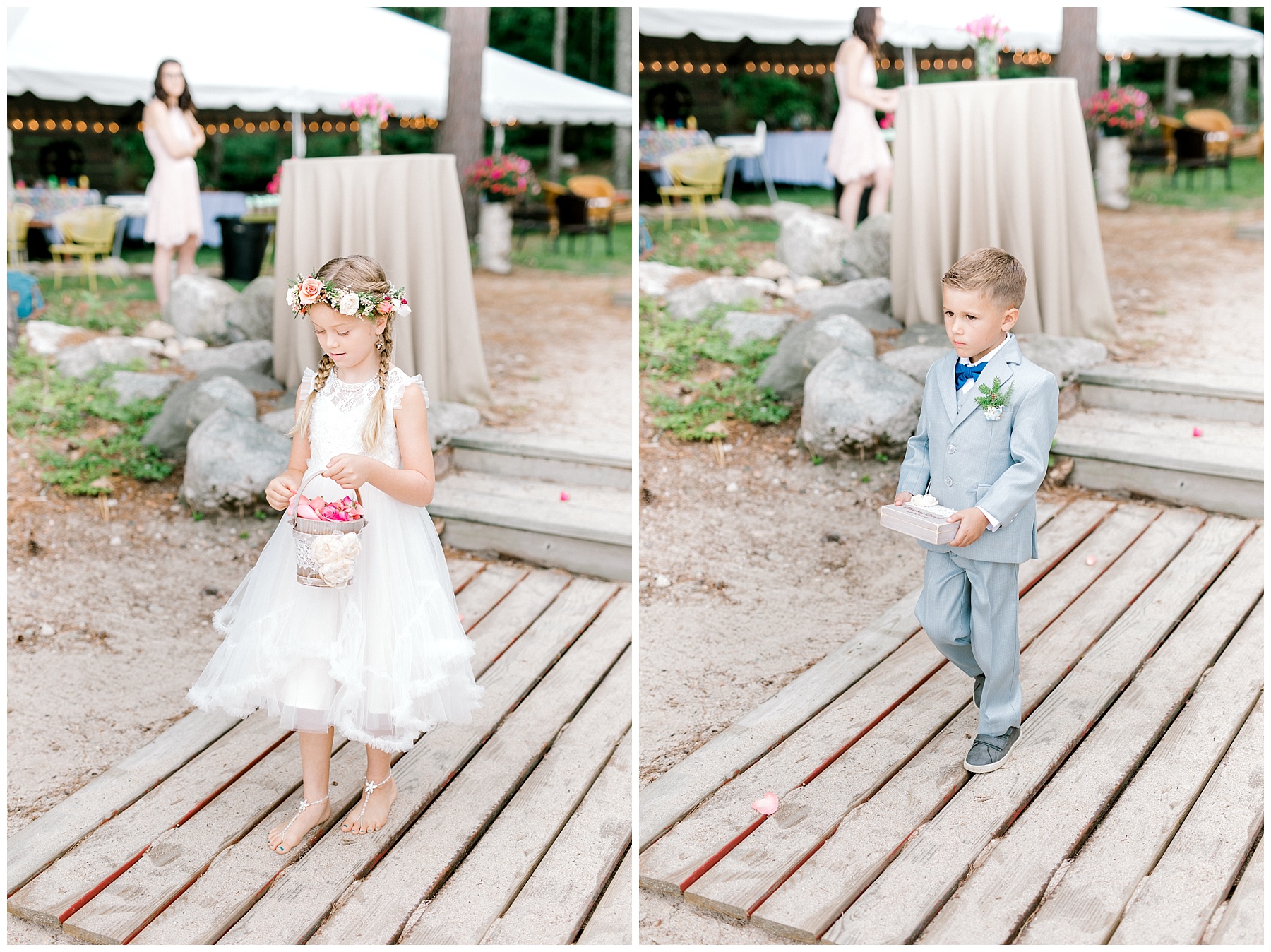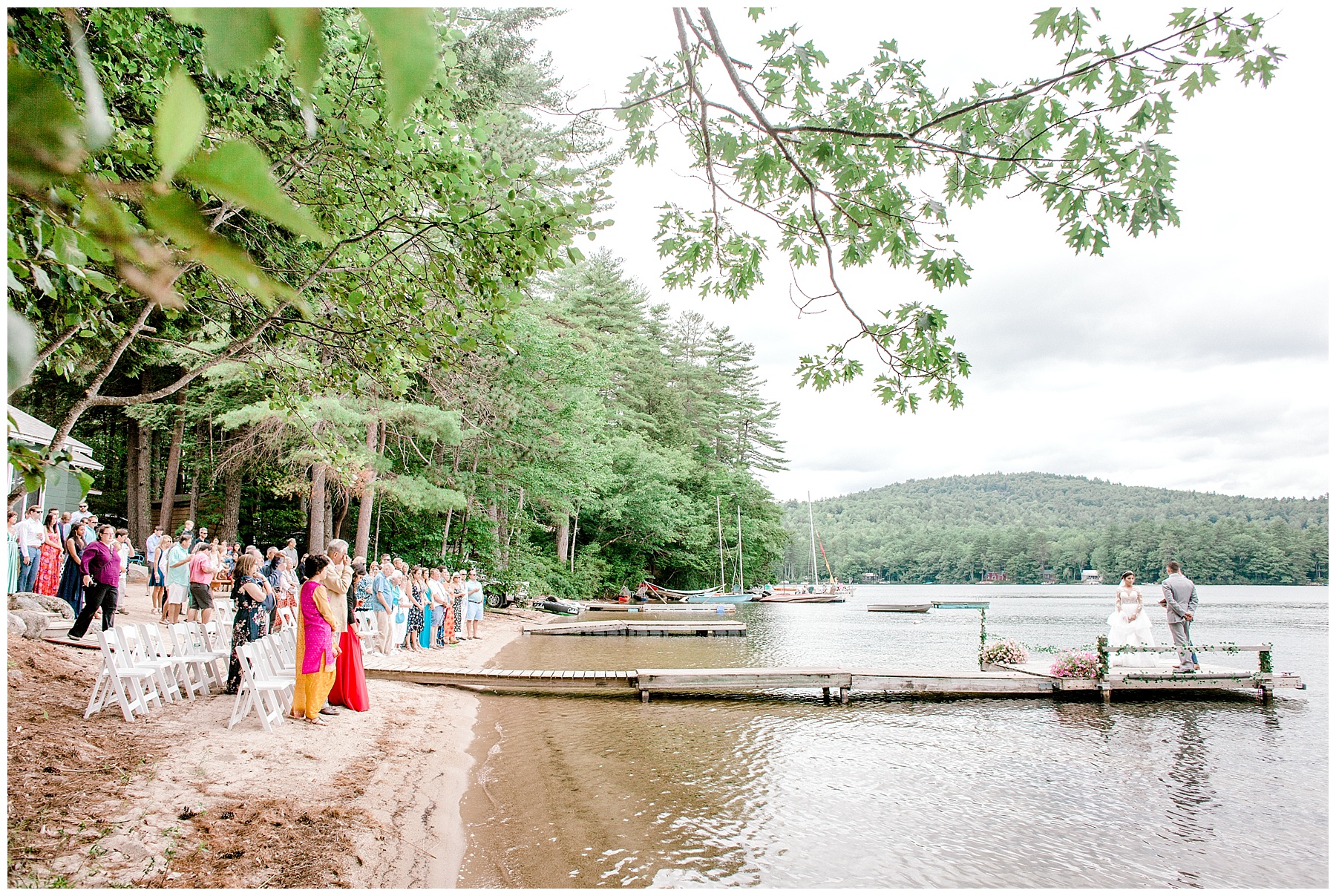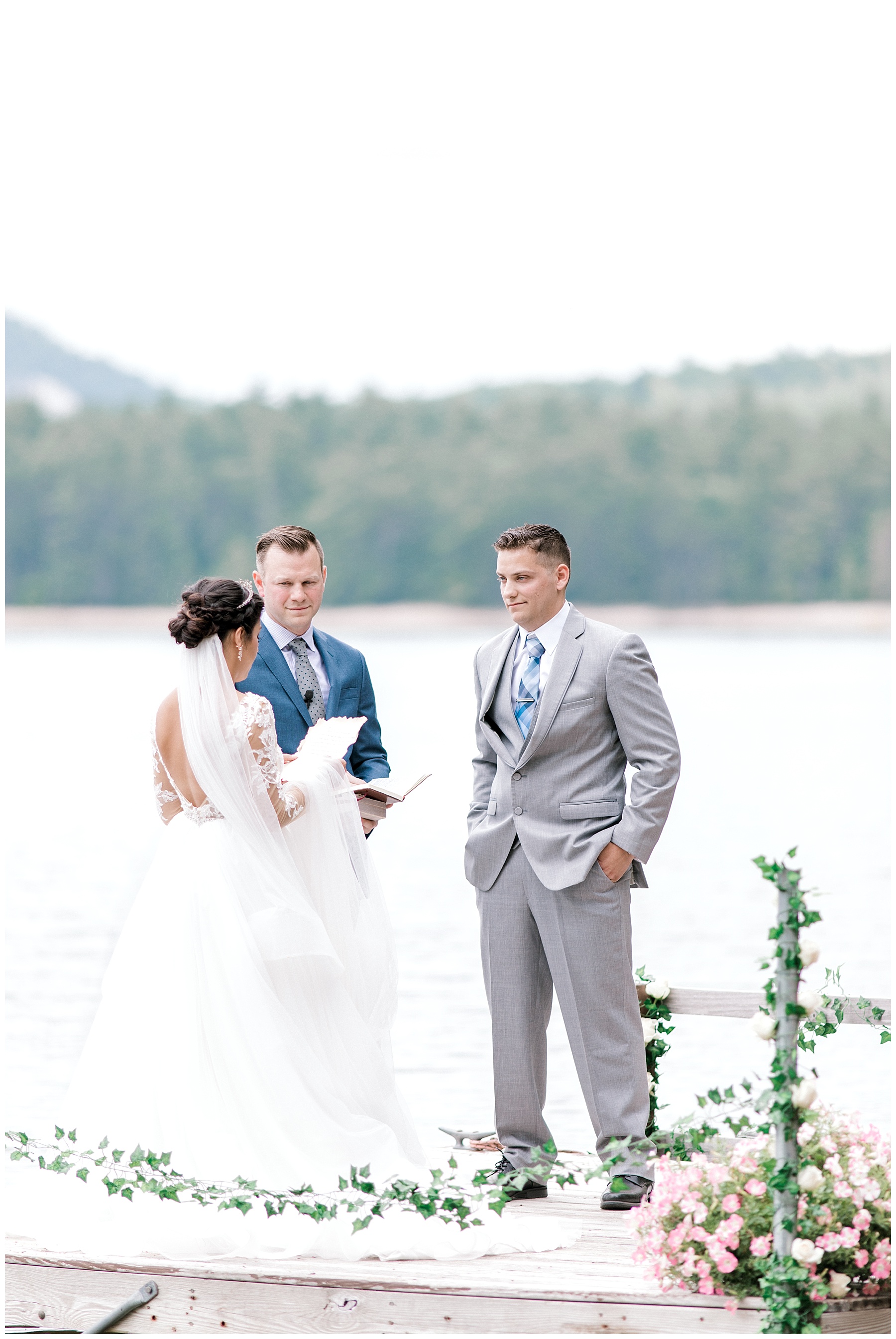 First few moments as husband and wife! Love their excitement and smiles! And you really can't beat that backdrop!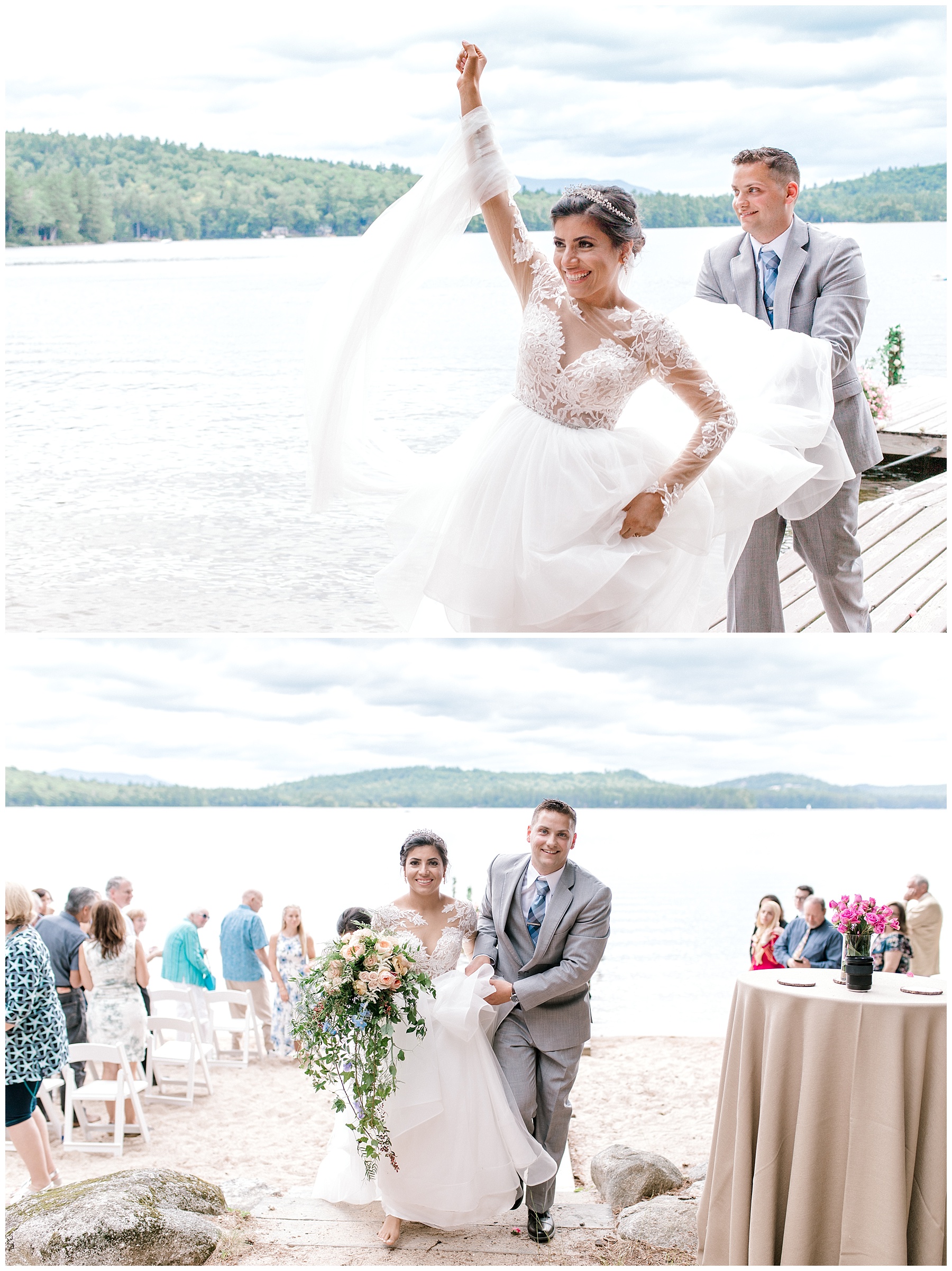 I just love this image below of Parry and her sisters! They're all so beautiful!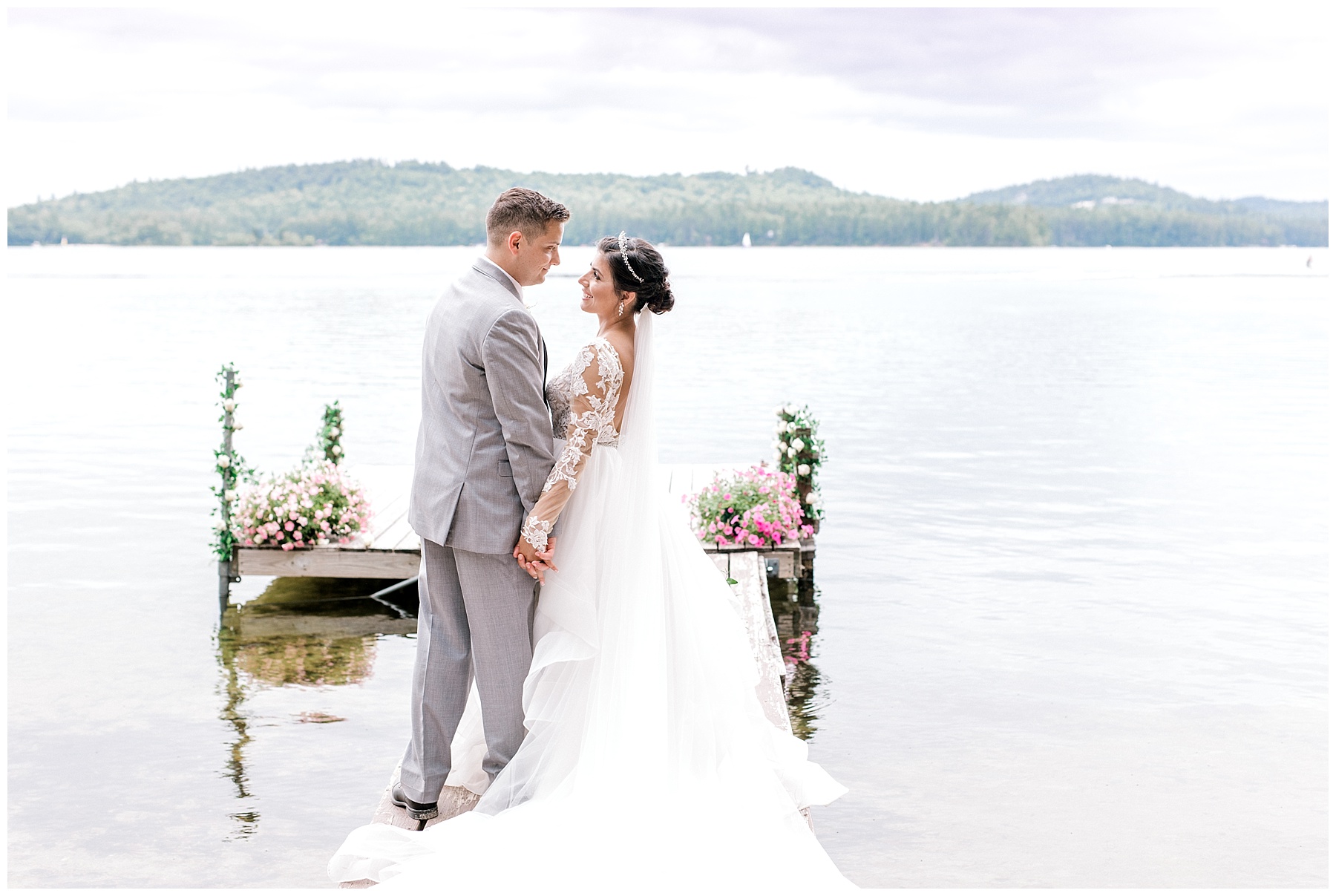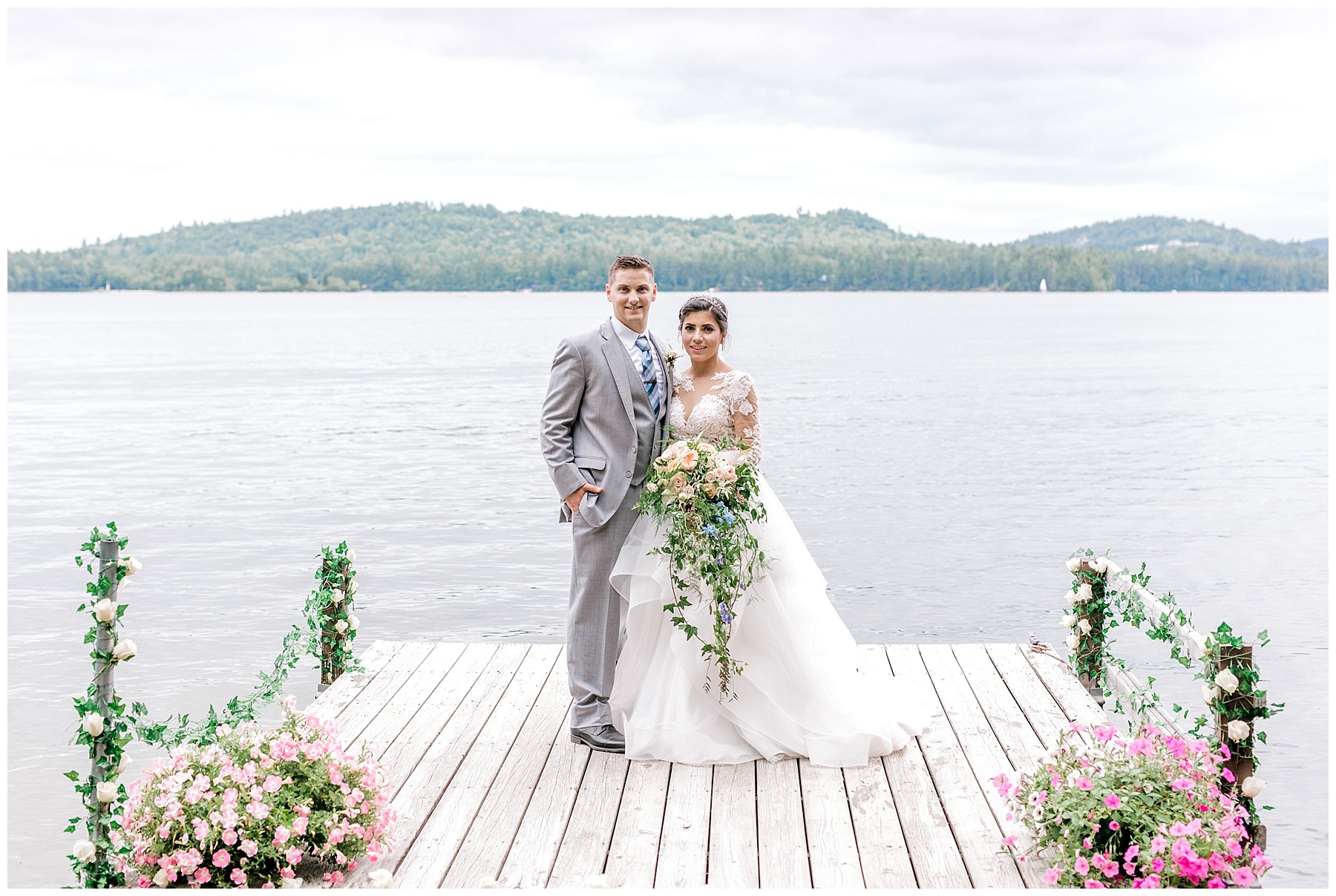 Another thing I love about Parry is how she really thought of everything. Look at how her bouquet matches the florals on the deck, and what about those flower petals in the water?! This is just too gorgeous for words!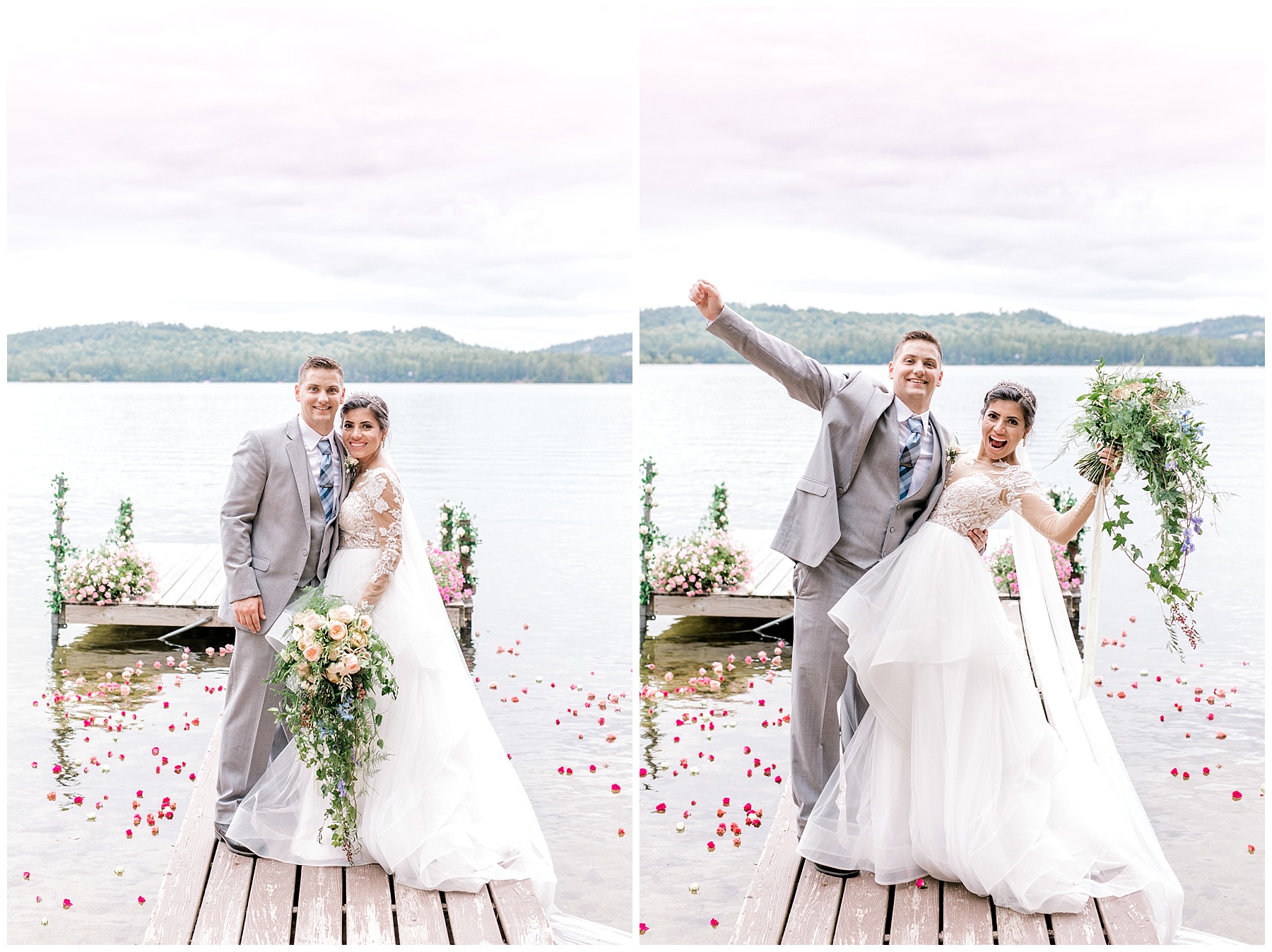 Dan chose to go with a light gray suit, and a tie with varying shades of blue. It looked great in this lakeside setting!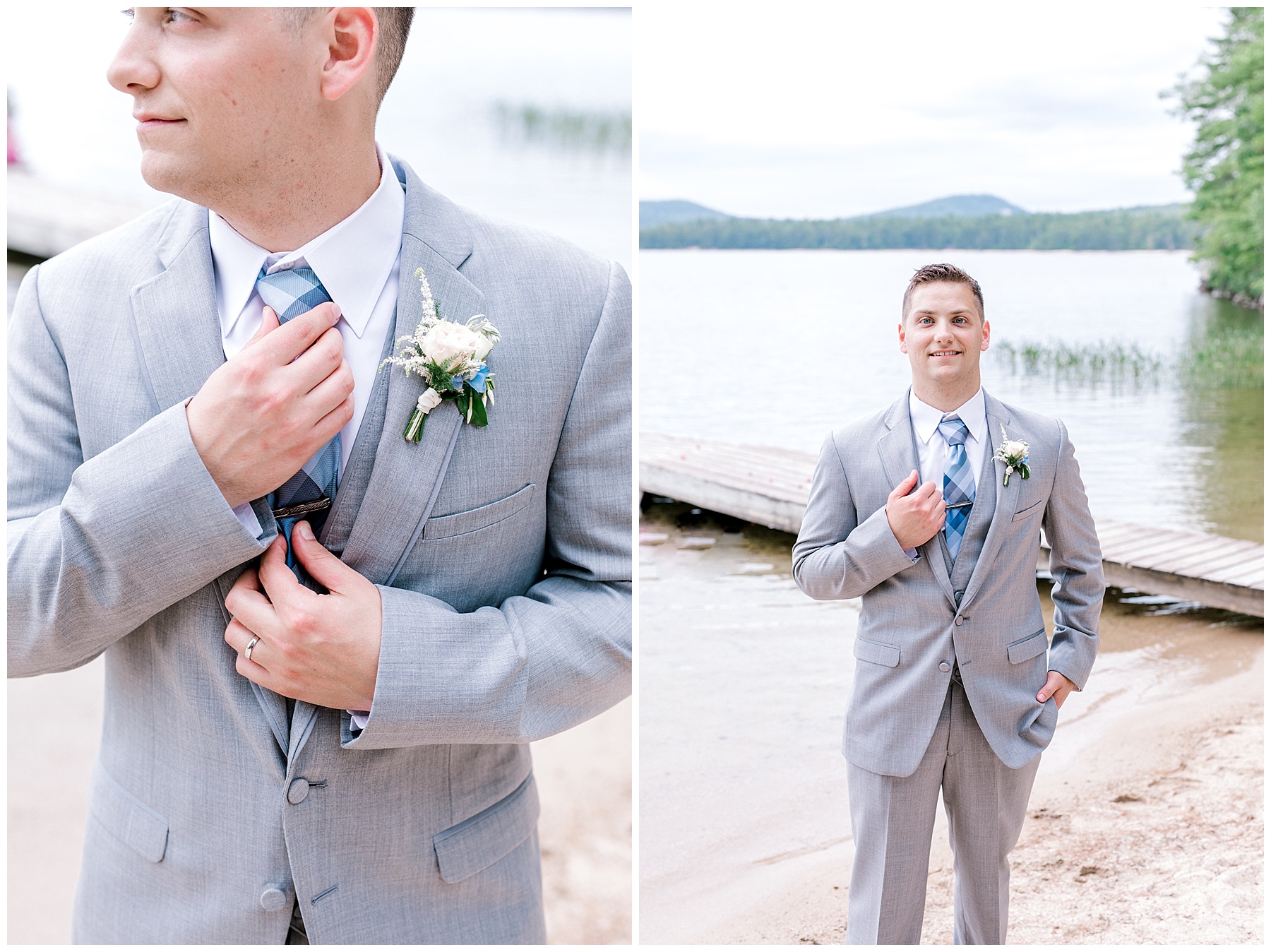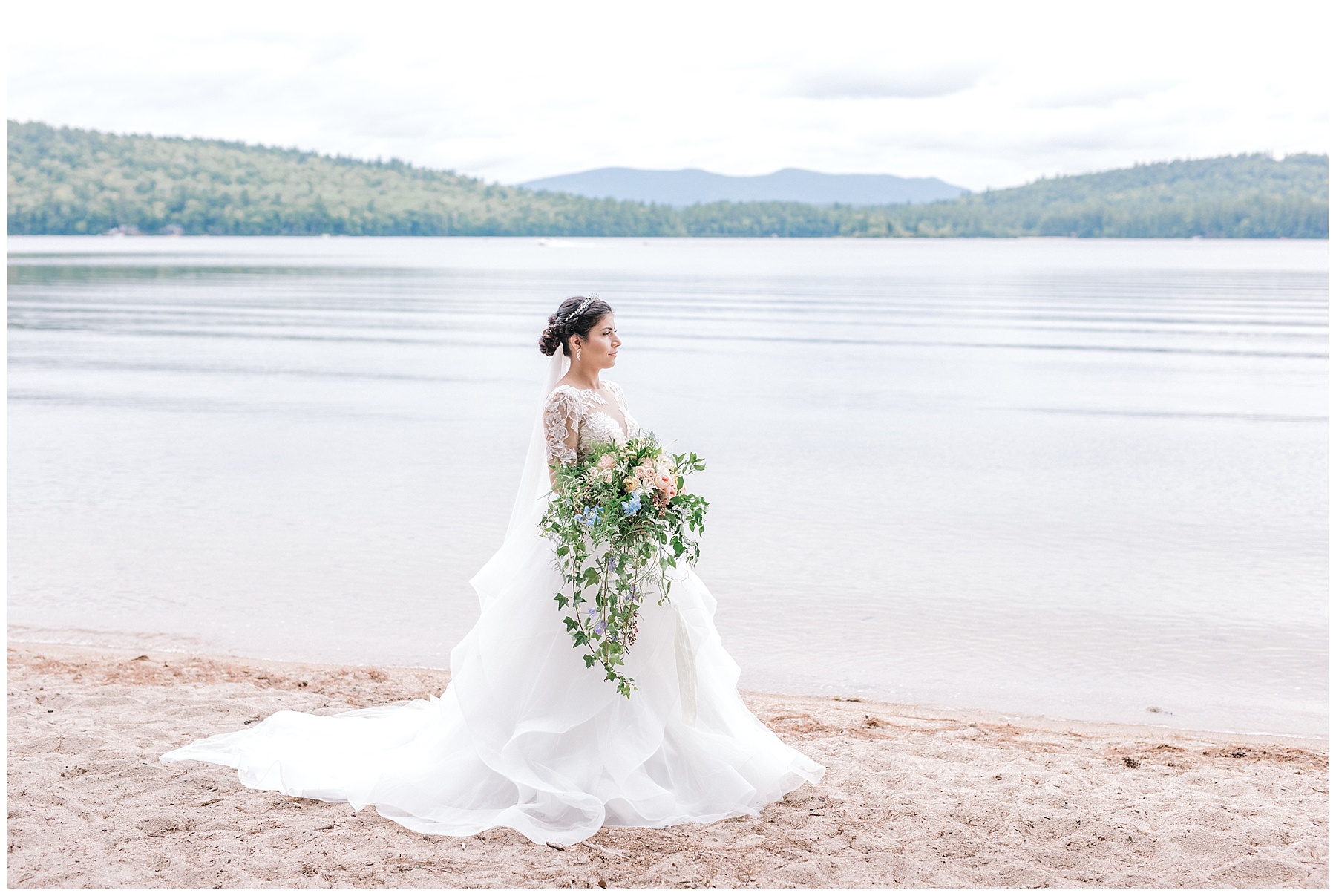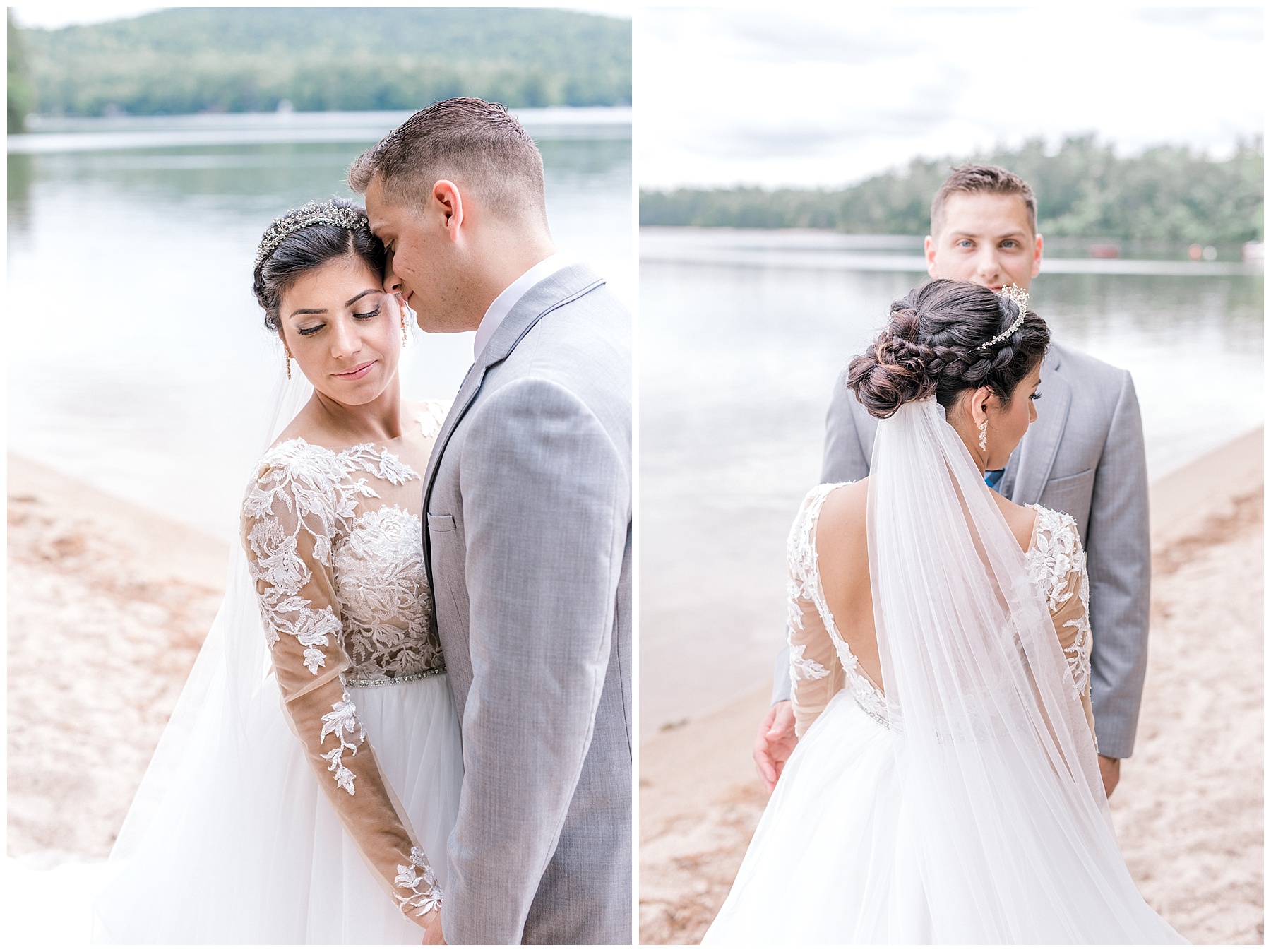 If you have the option of having a longer viel, ALWAYS pick the longer viel! I'm obsessed with Parry's veil and how long and swooping it is! Can you tell I had fun photographing it?!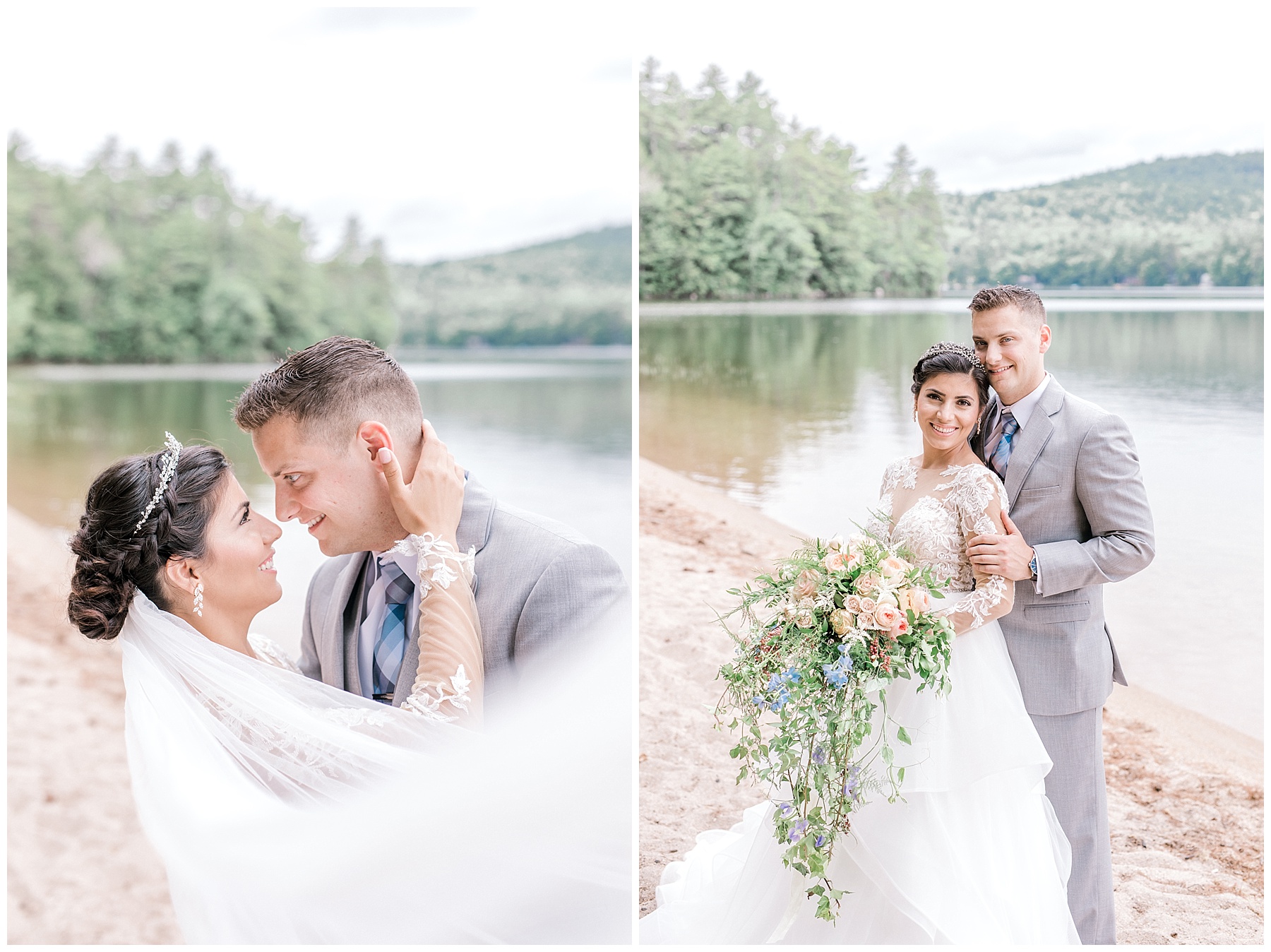 Tent receptions are always beautiful! Wait until you see the gorgeous decorations inside!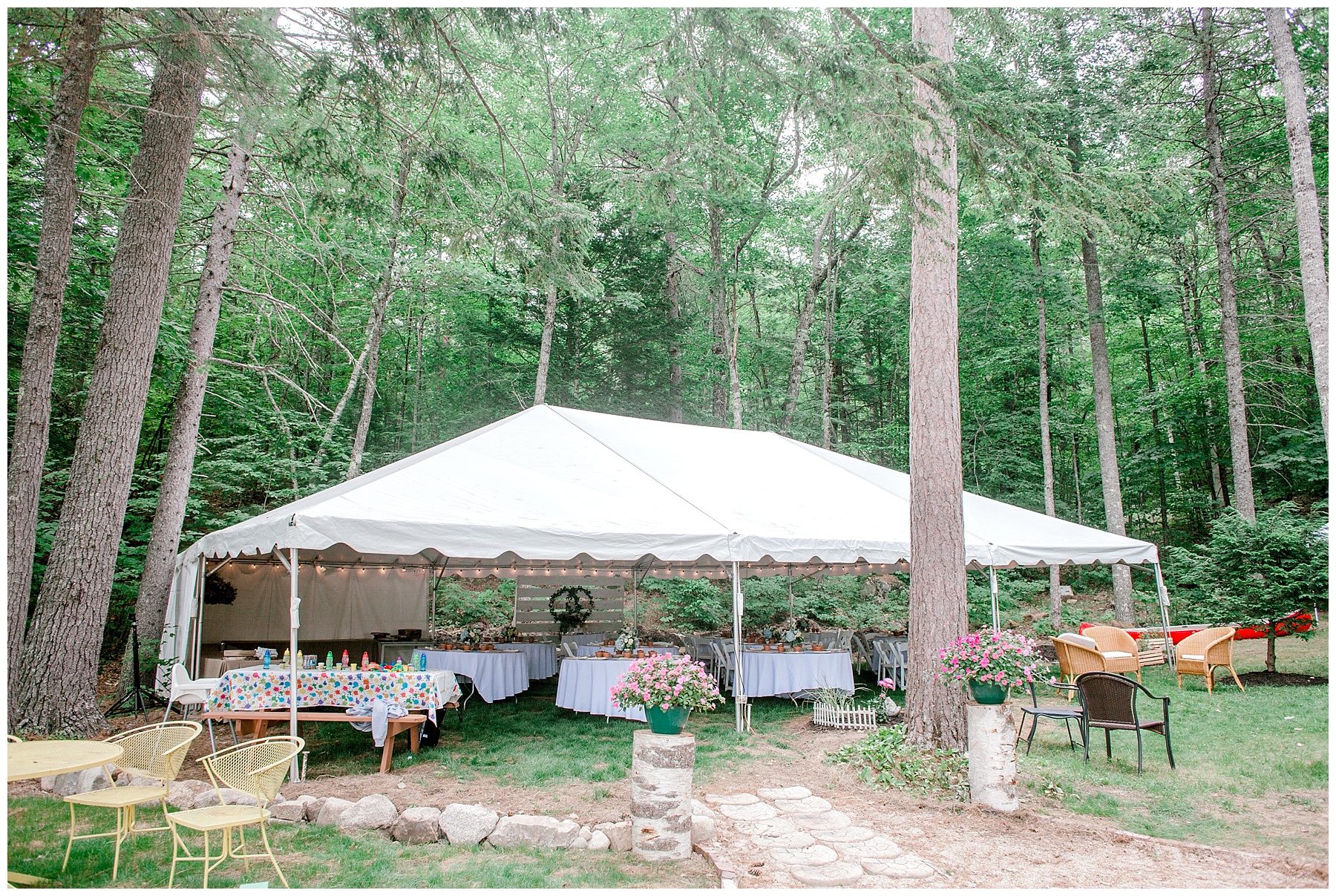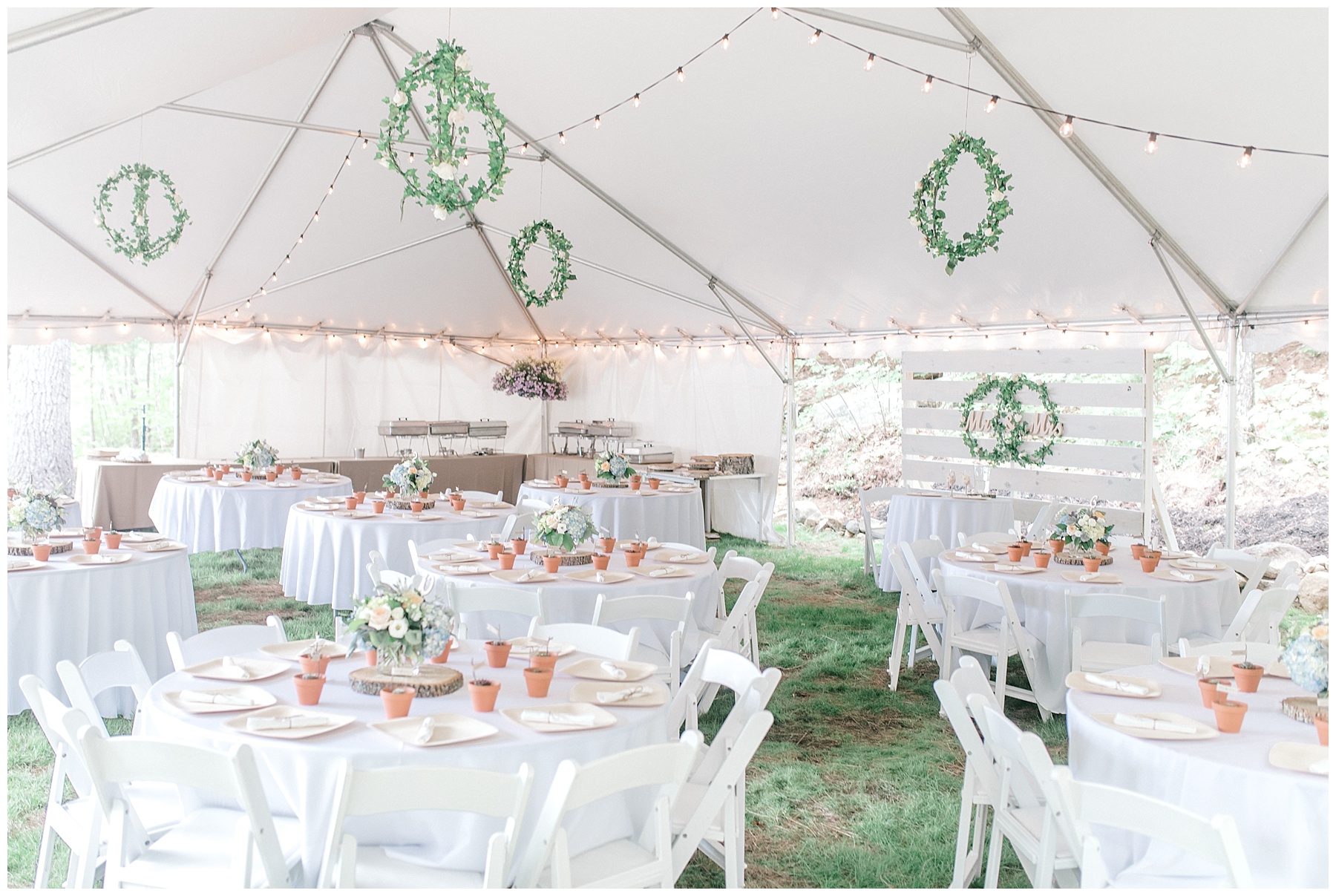 One of my favorite parts of the entire day was the dancing! I LOVE how Dan and Parry did all of their dancing outside, next to the tent. There was a ton of space for everyone to move around, and you just can't match that beautiful natural light!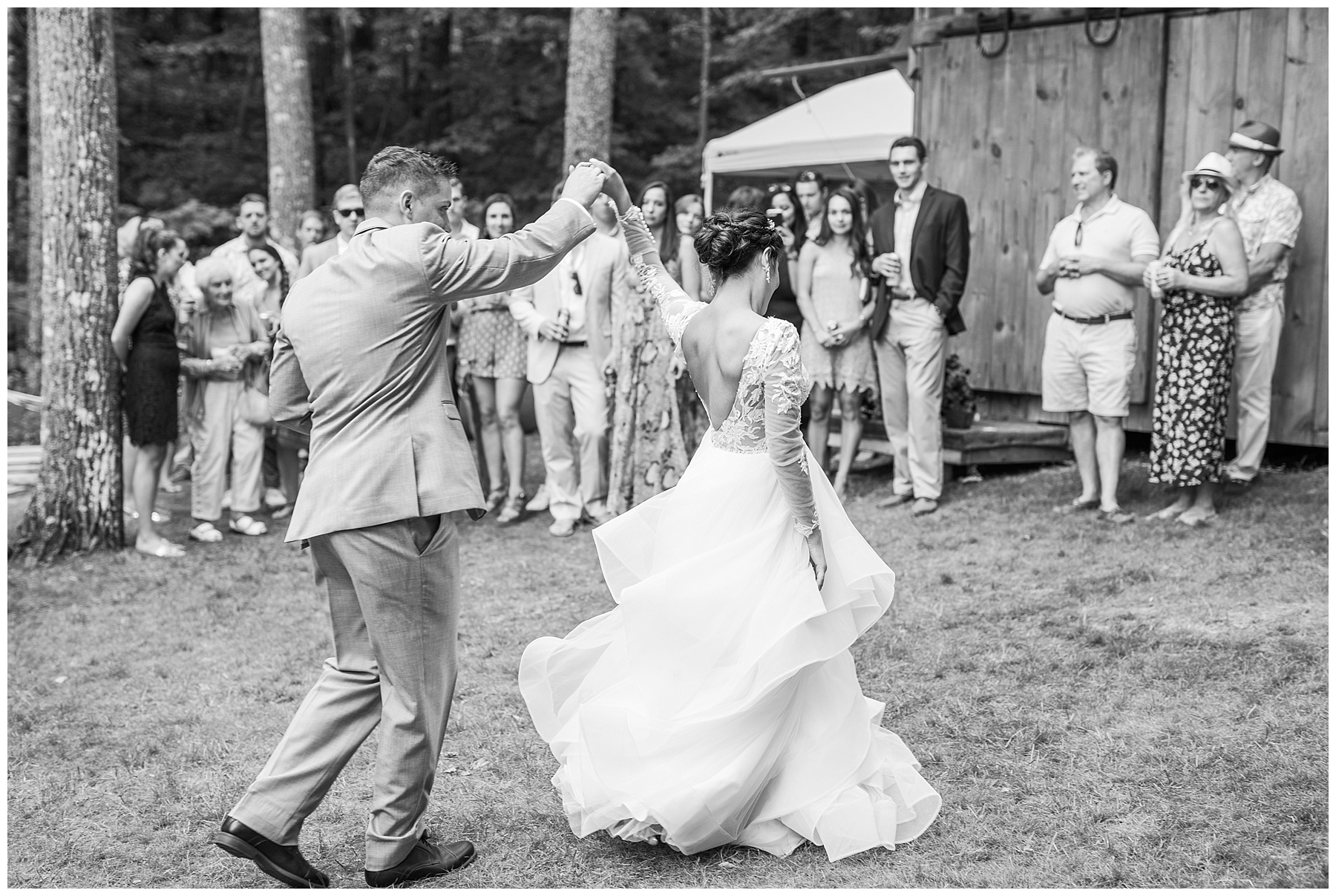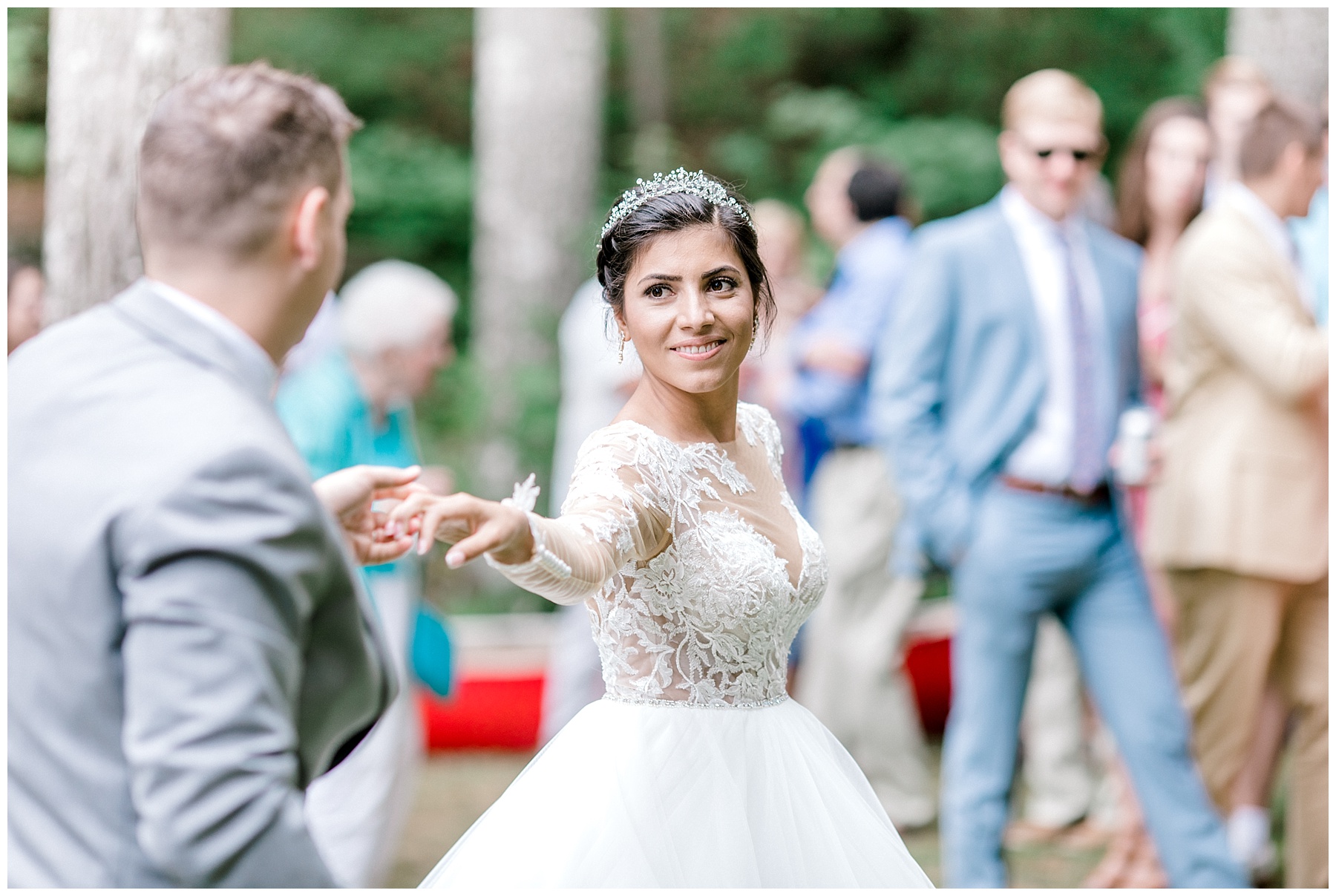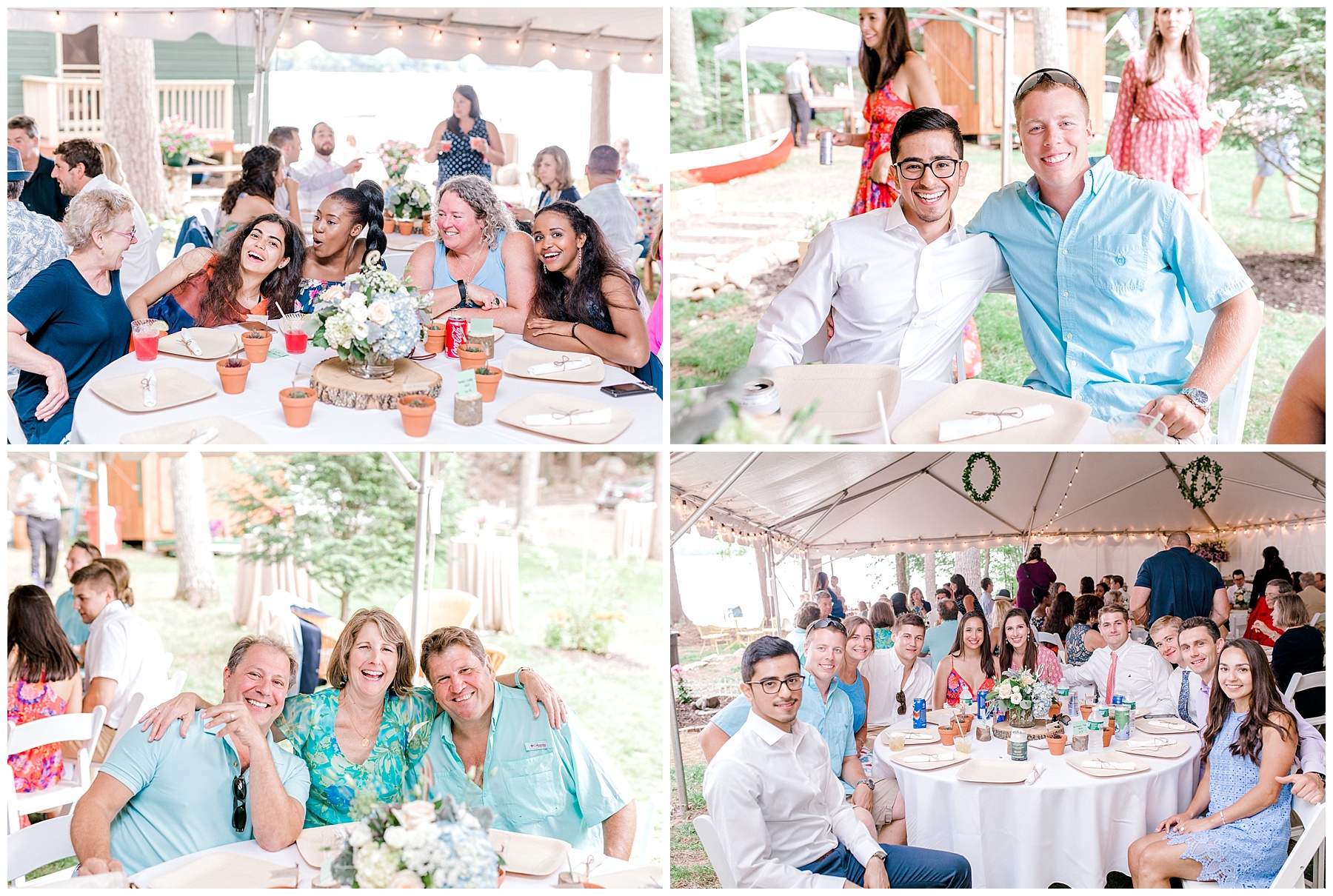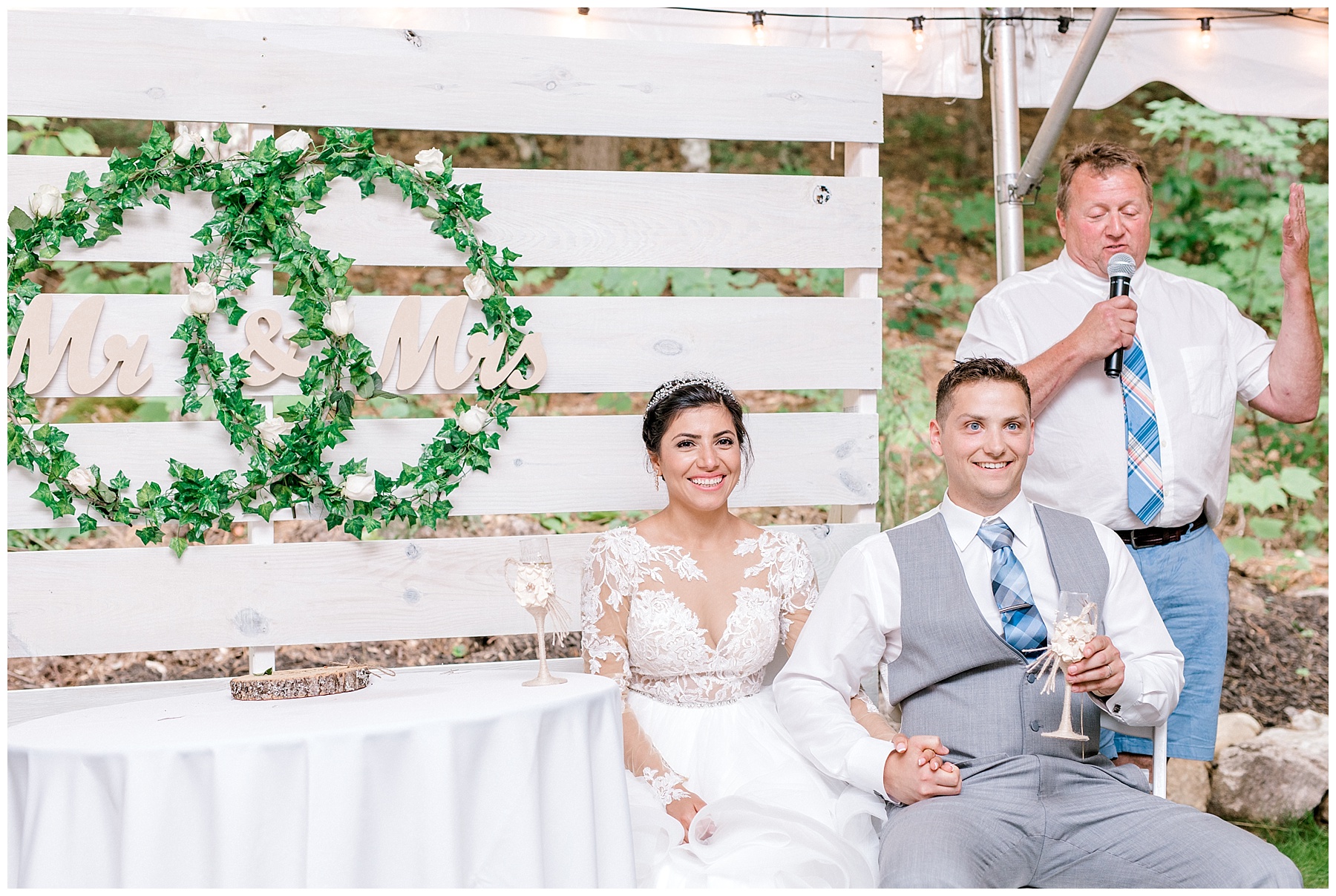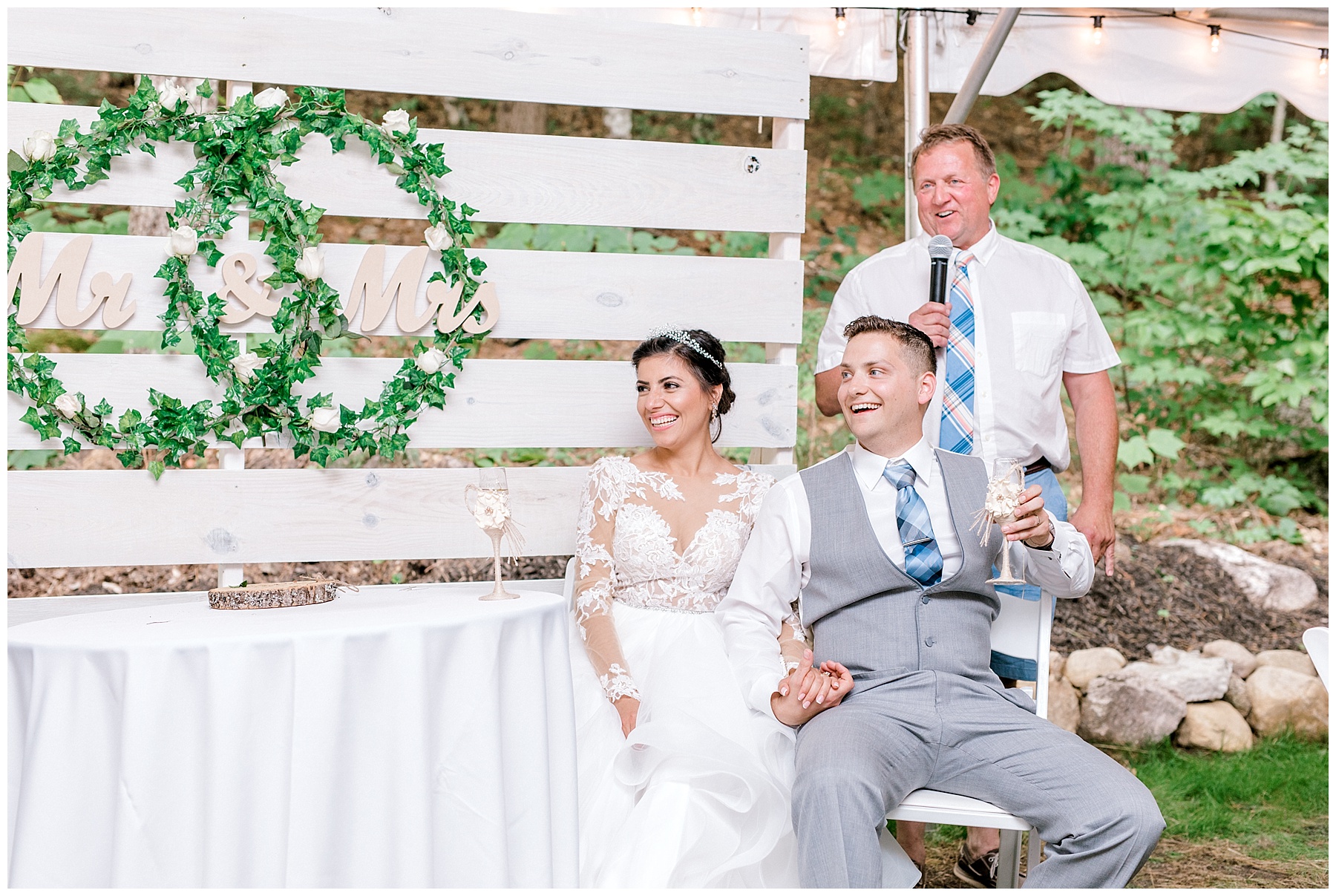 Can we take a minute to appreciate that these gorgeous desserts from Bam Bam Bakery in Portland were gluten free, dairy free, vegan, AND delicious?!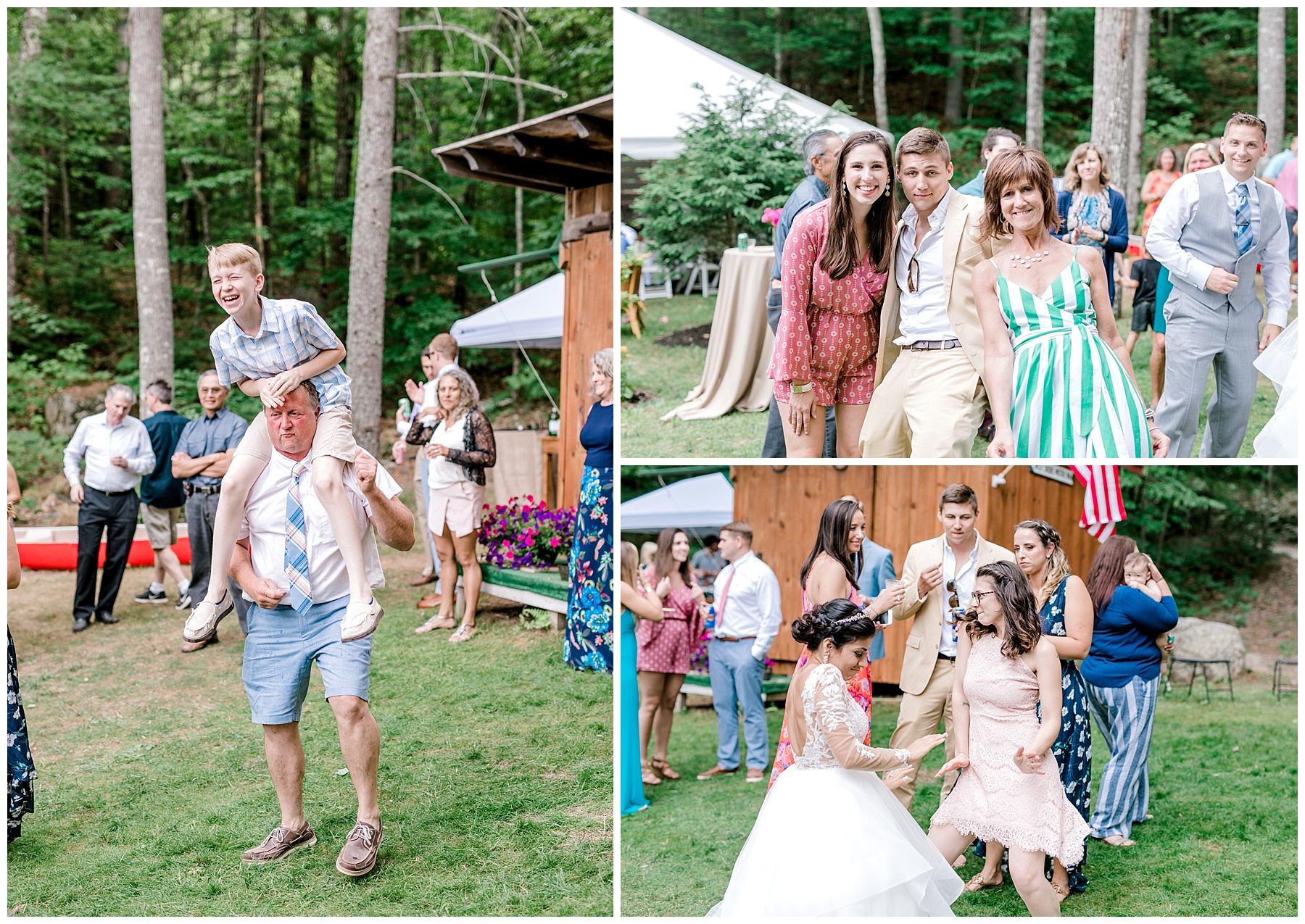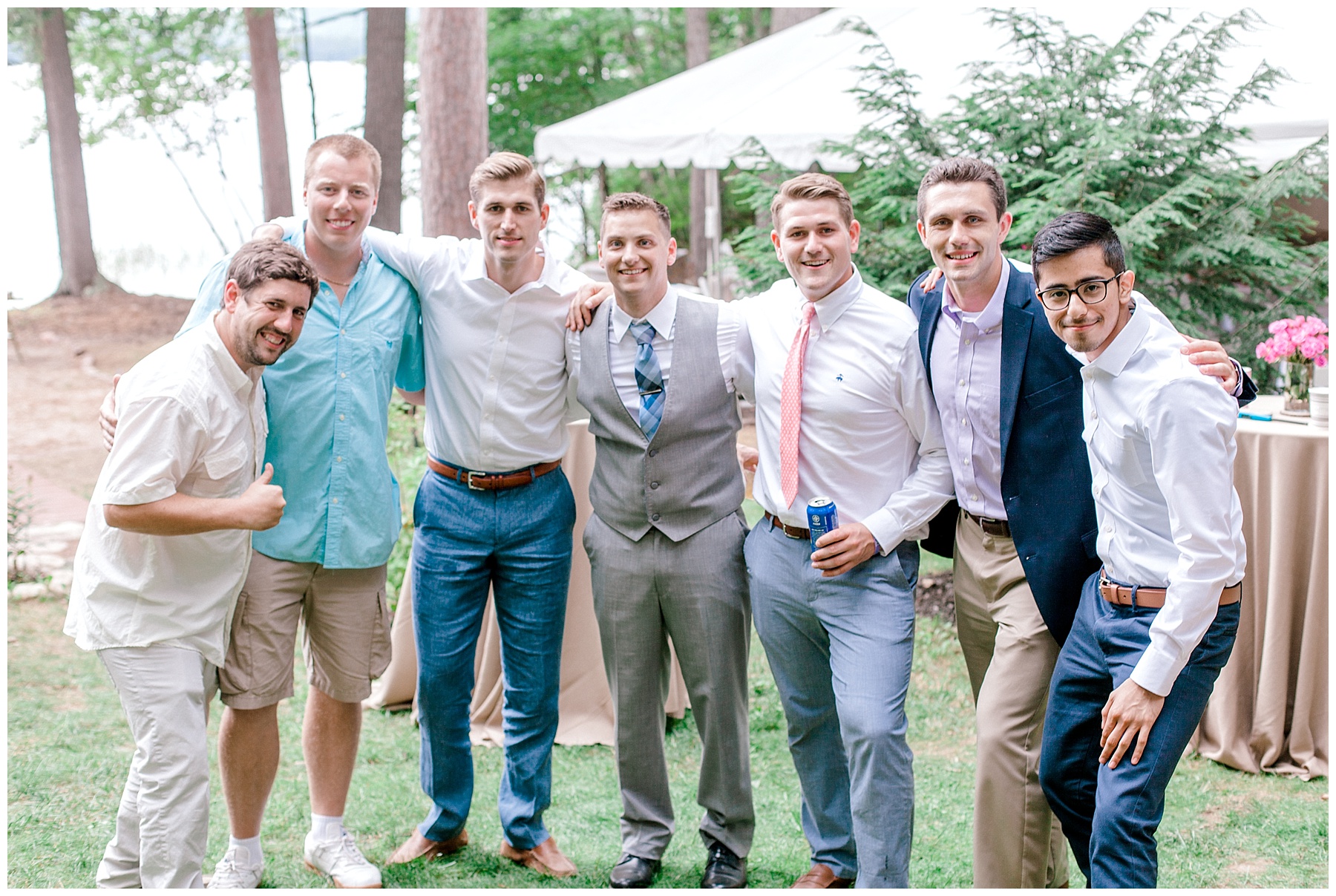 Thank you both for choosing me as your wedding photographer! Your wedding day is one that I will never forget!