Kitten Sybill Newborn Session | Maine Pet Photographer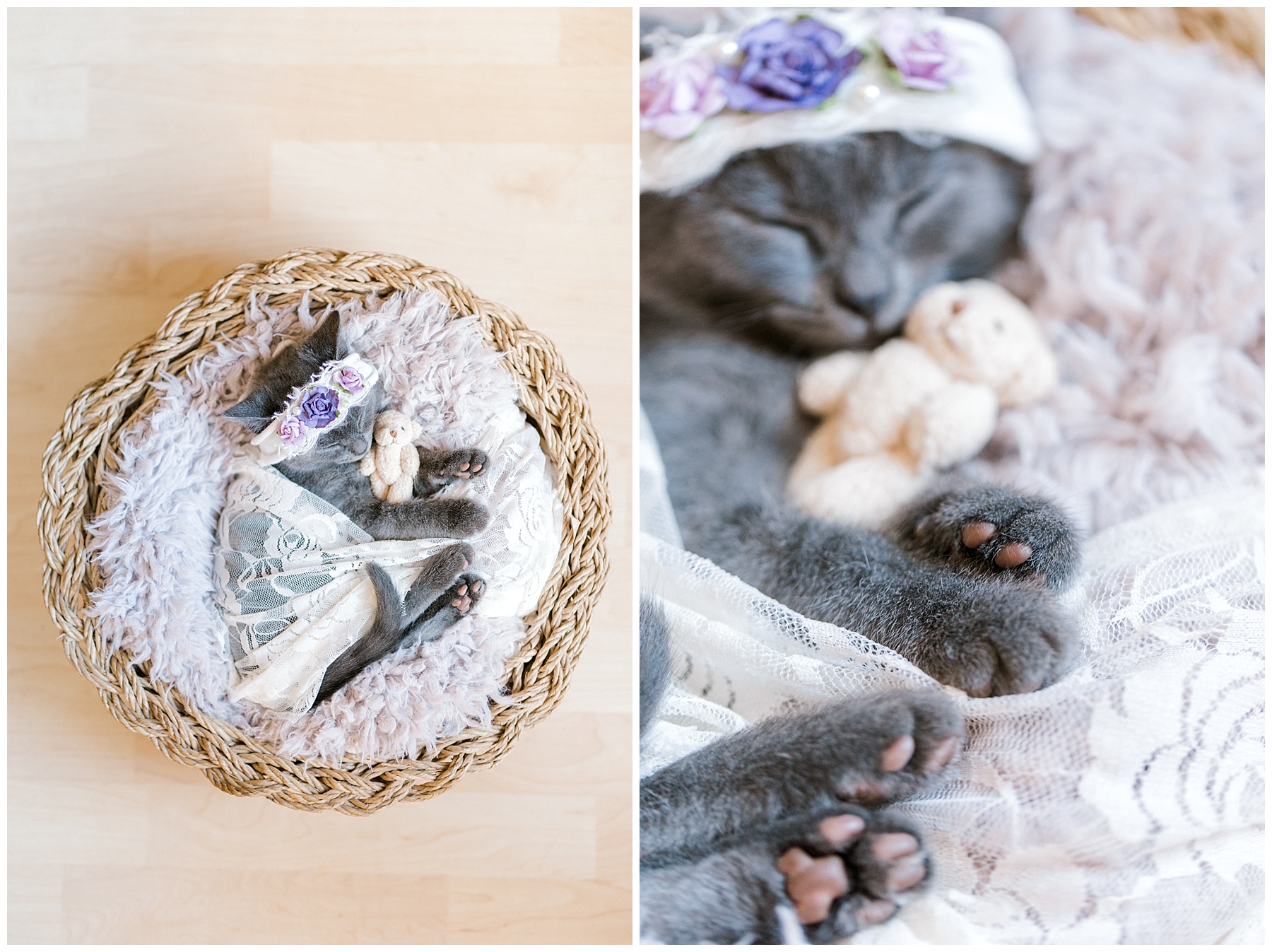 What is more adorable than a 9 week old kitten snuggled up in a basket with a floral headband?! You're going to love this kitten newborn session!
My friend got a kitten …. and for anyone that knows me, you know that I LOVE CATS! I even have a cat tattoo! Unfortunately, my husband and son are allergic! So I begged her to let me take pictures of it, and since I really don't photograph a ton of newborns, I borrowed some props from my friend at L. Stevens Photography, and I had the best. morning. ever. photographing this cutie! Everyone, meet 9 week old Sybill!! 
 (Harry Potter reference anyone??!) Thank you to my friend, Bri, for letting me snuggle with your kitty! When I arrived at 9am, Sybill was running around the house in full kitten mode, and we knew we had to tire her out to get some sweet pictures! So we played with her for a full 2 1/2 hours before she finally fell asleep! Once she was asleep, though, we were able to move her around and take these pictures in about 30 minutes, and I just love every stinkin' one of them! To anyone out there seeing these photos, PLEASE hire me to come photograph your newborn kitten or puppy! I can't wait to do this again!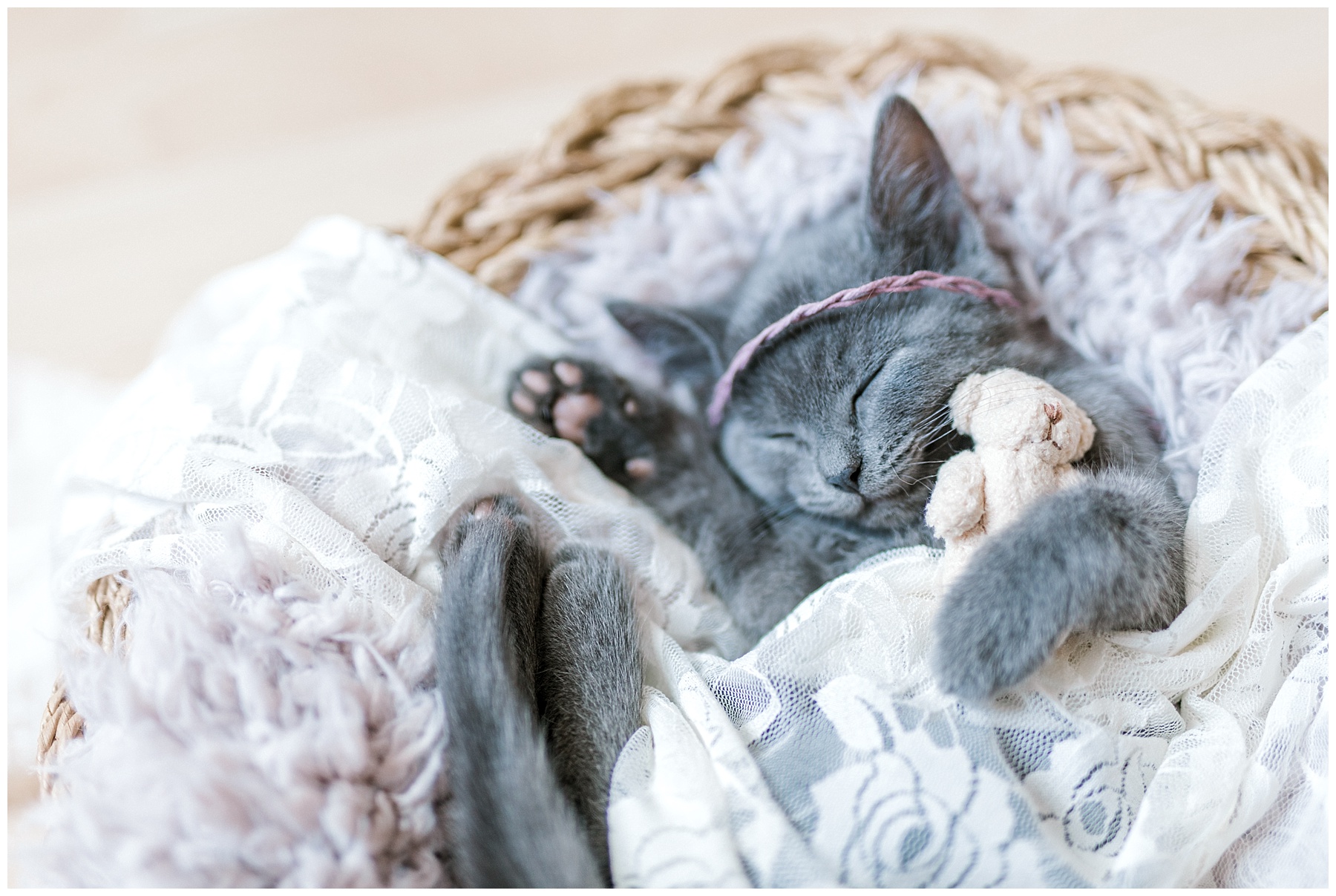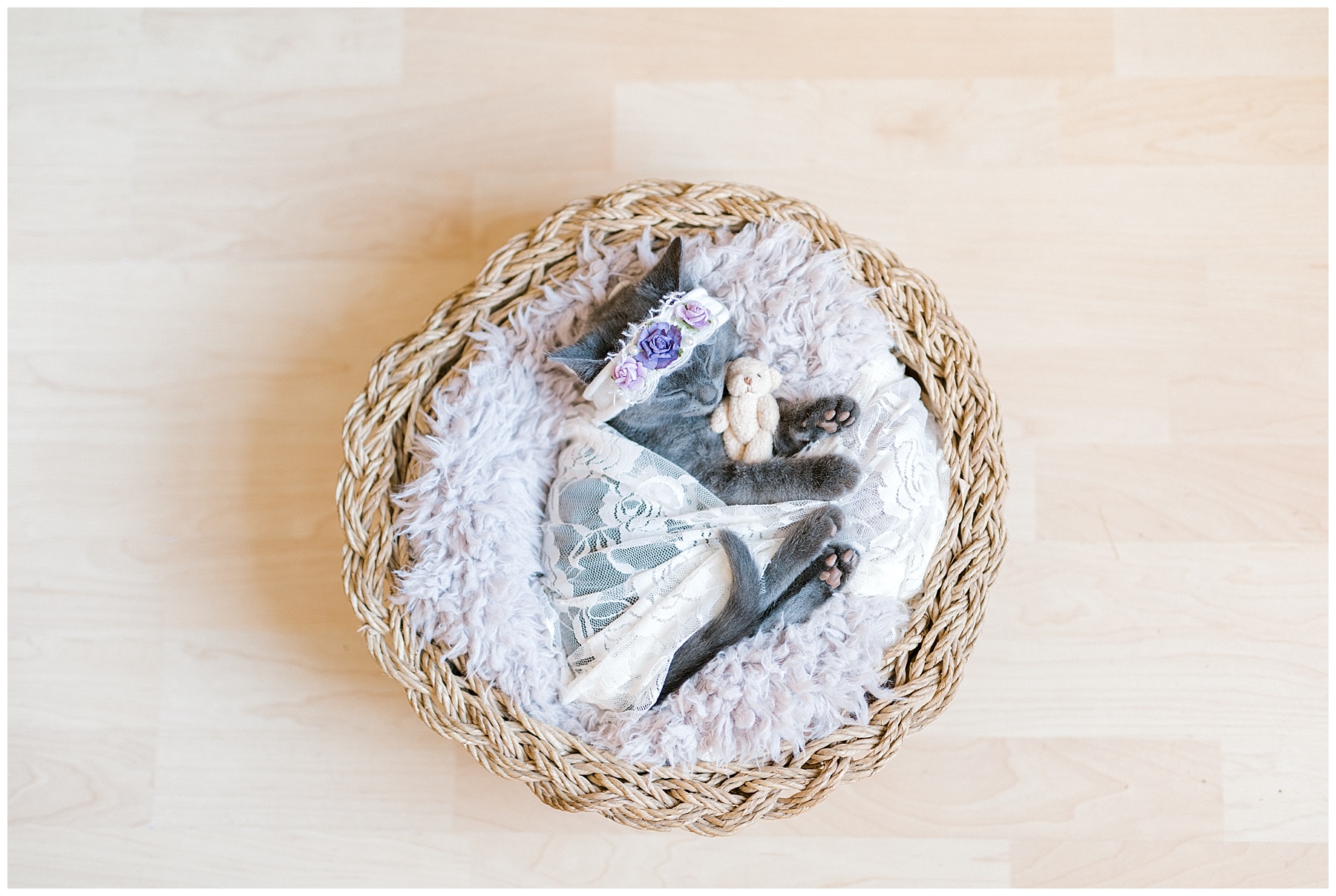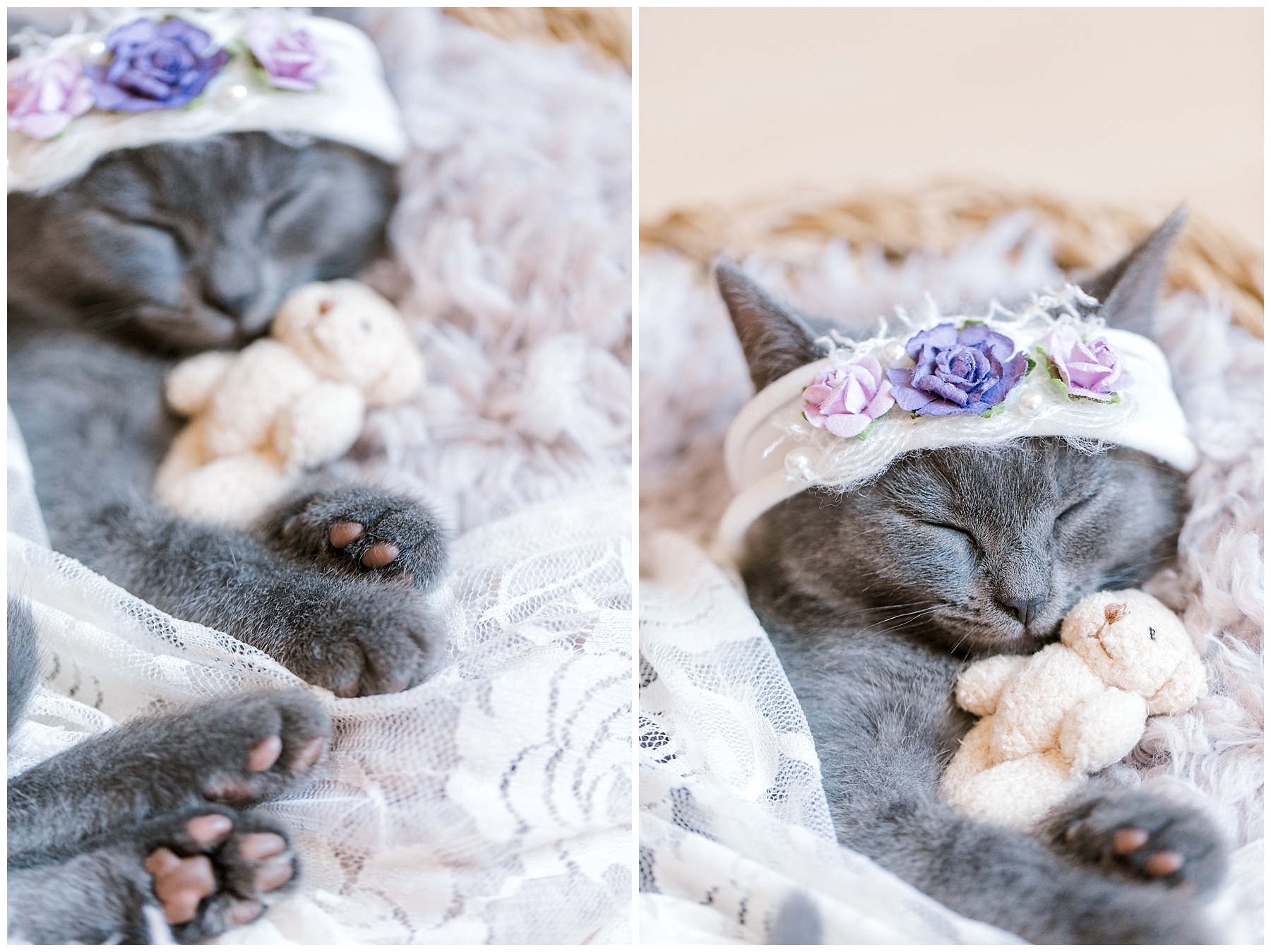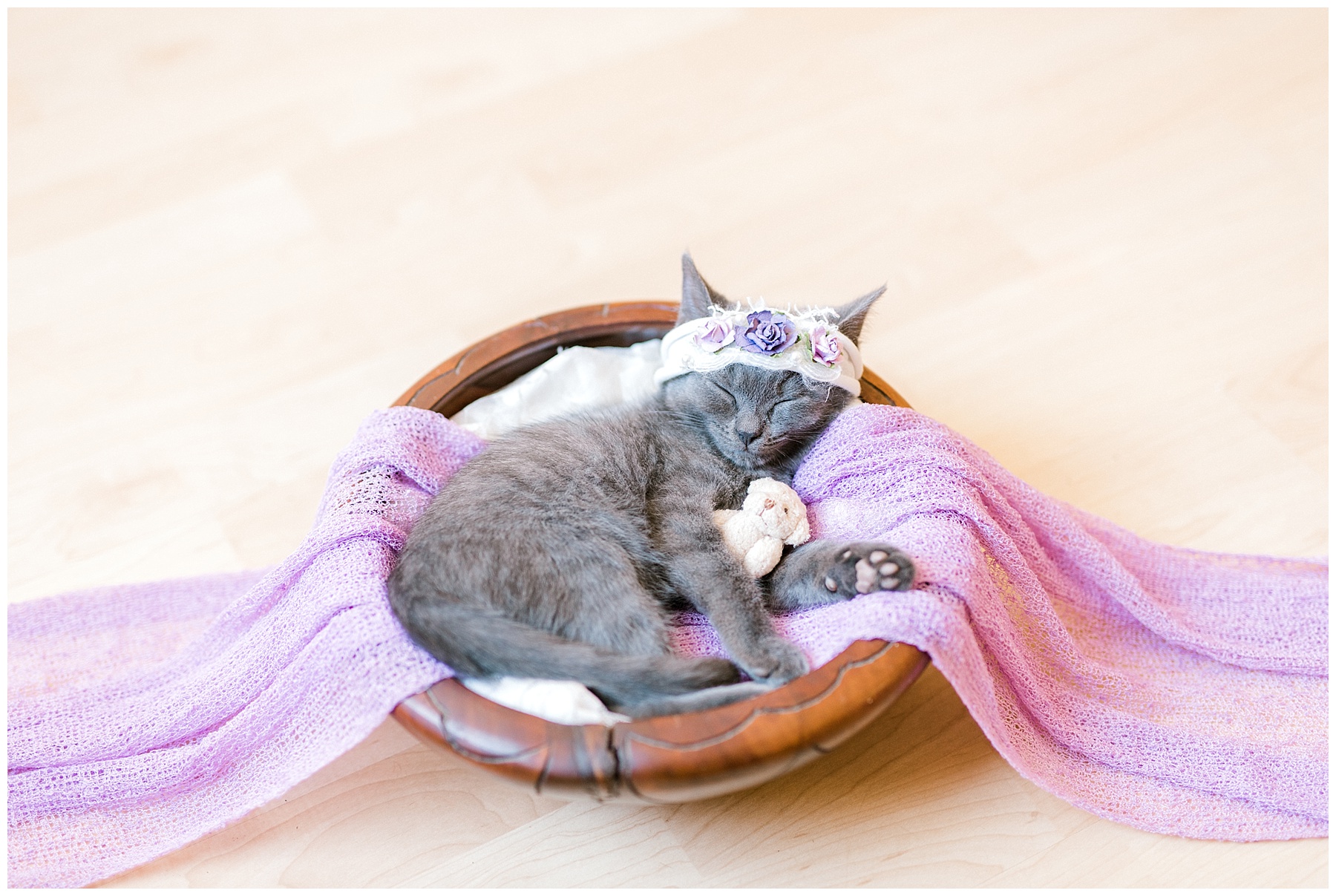 We had to get Bri's son, Titus, in a few pictures! He is a very excited 3 year old kitty owner!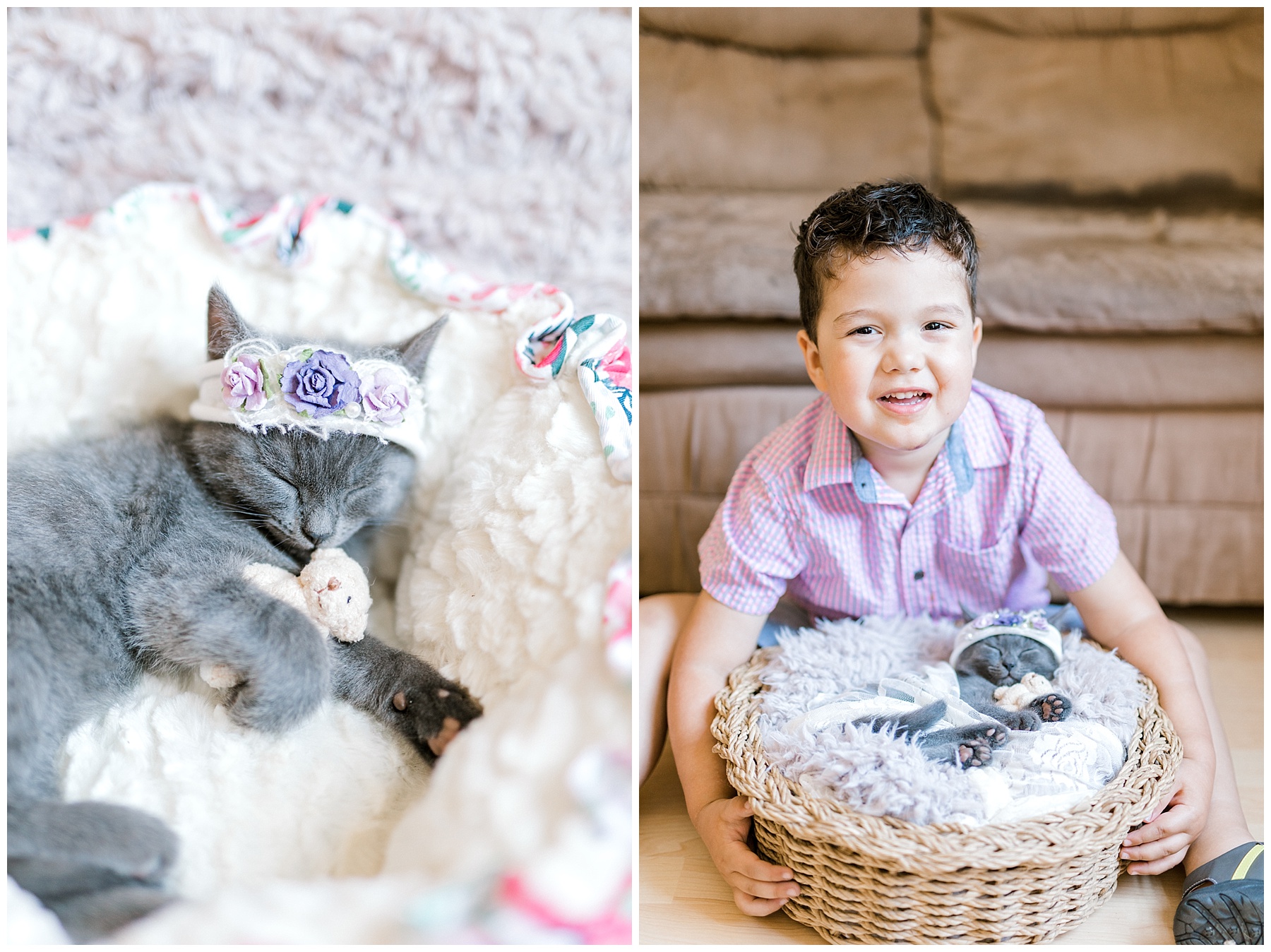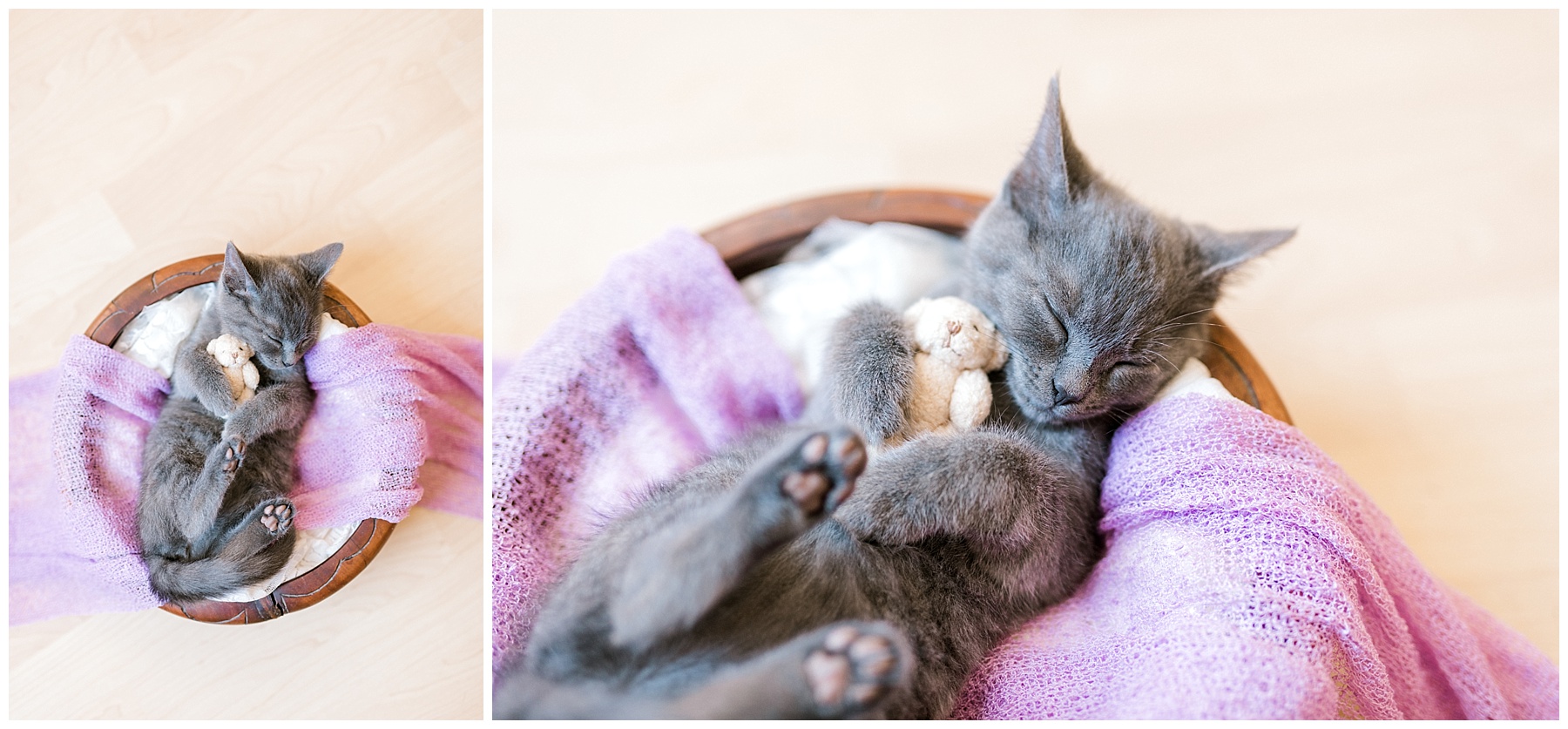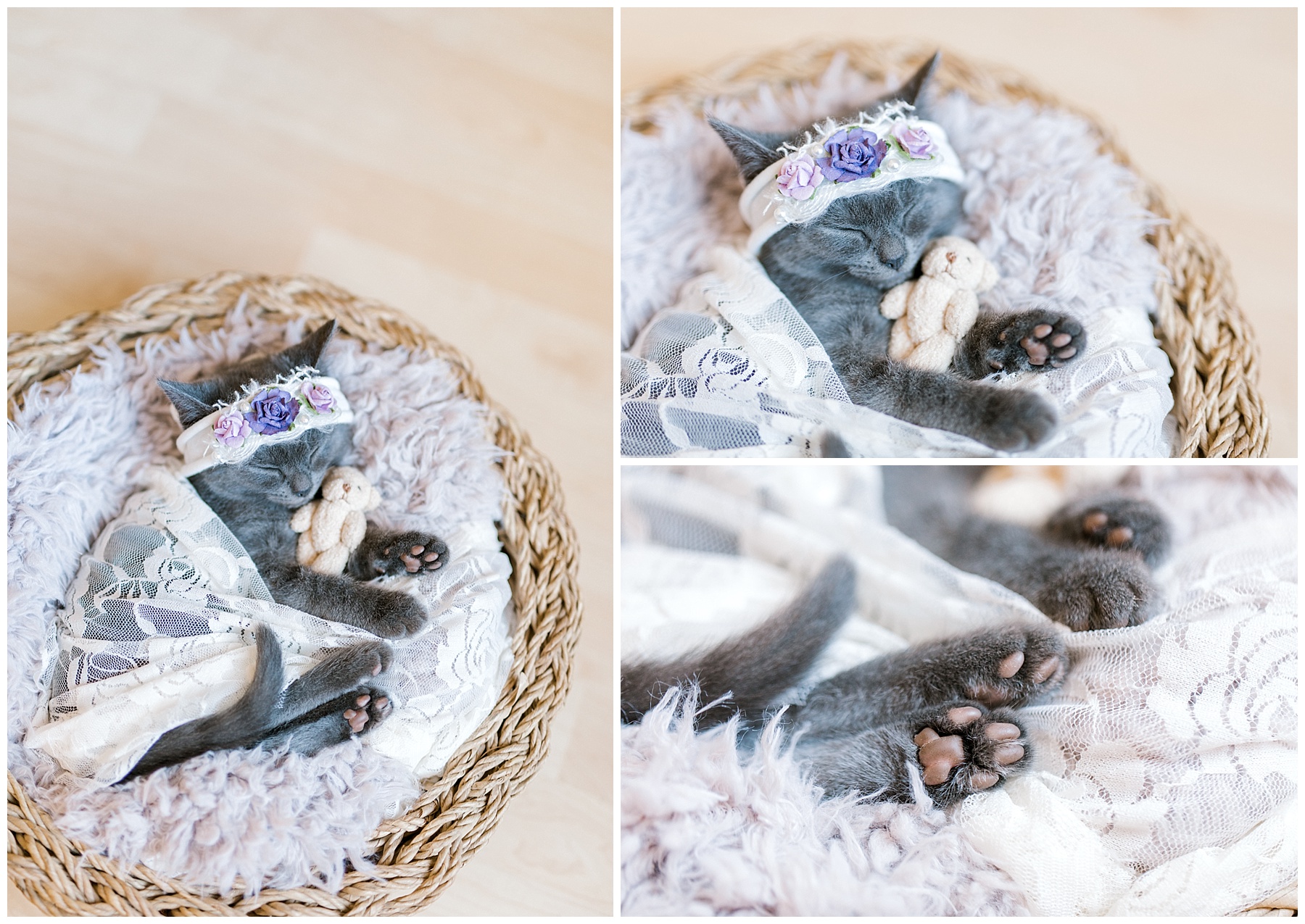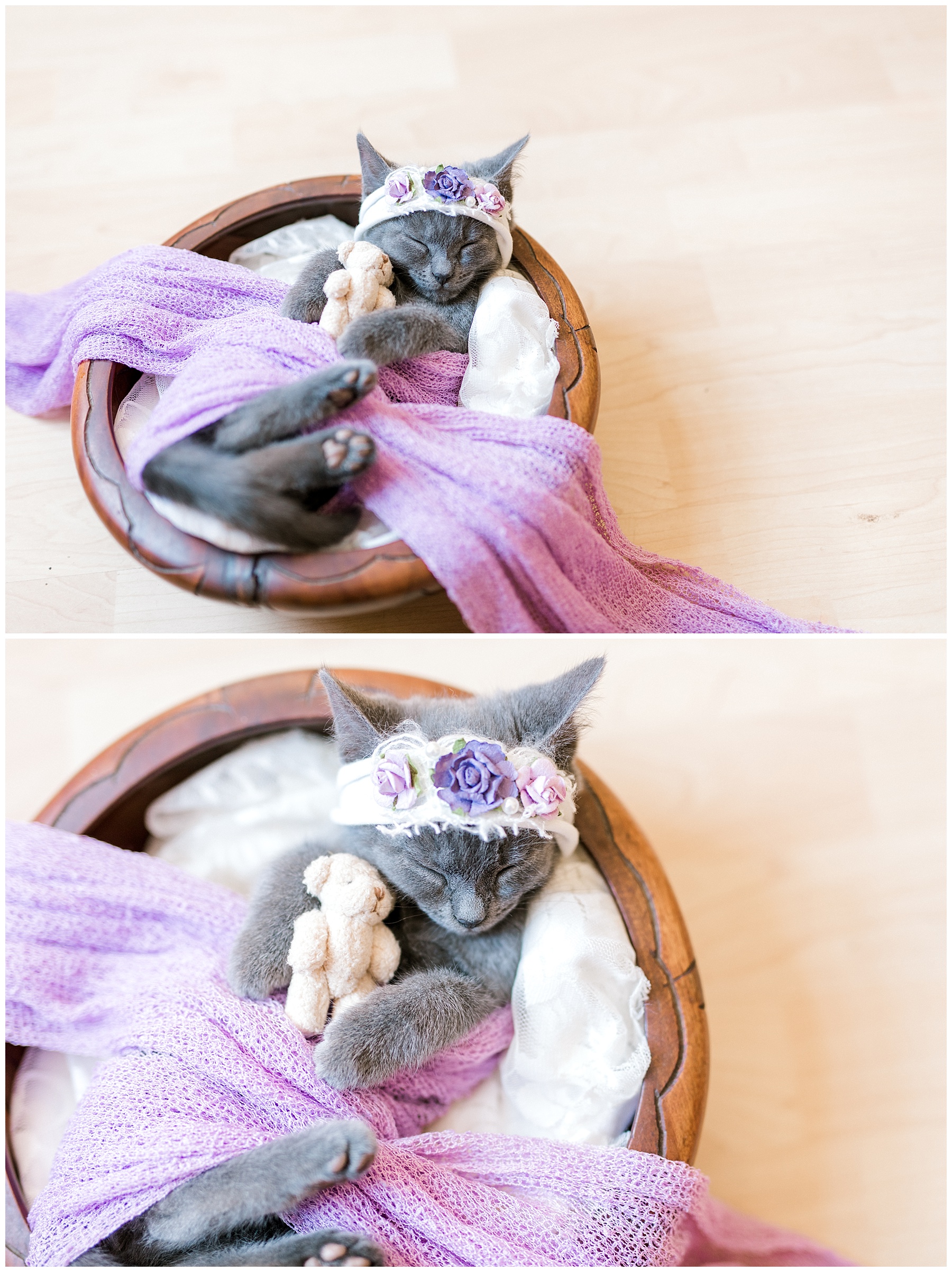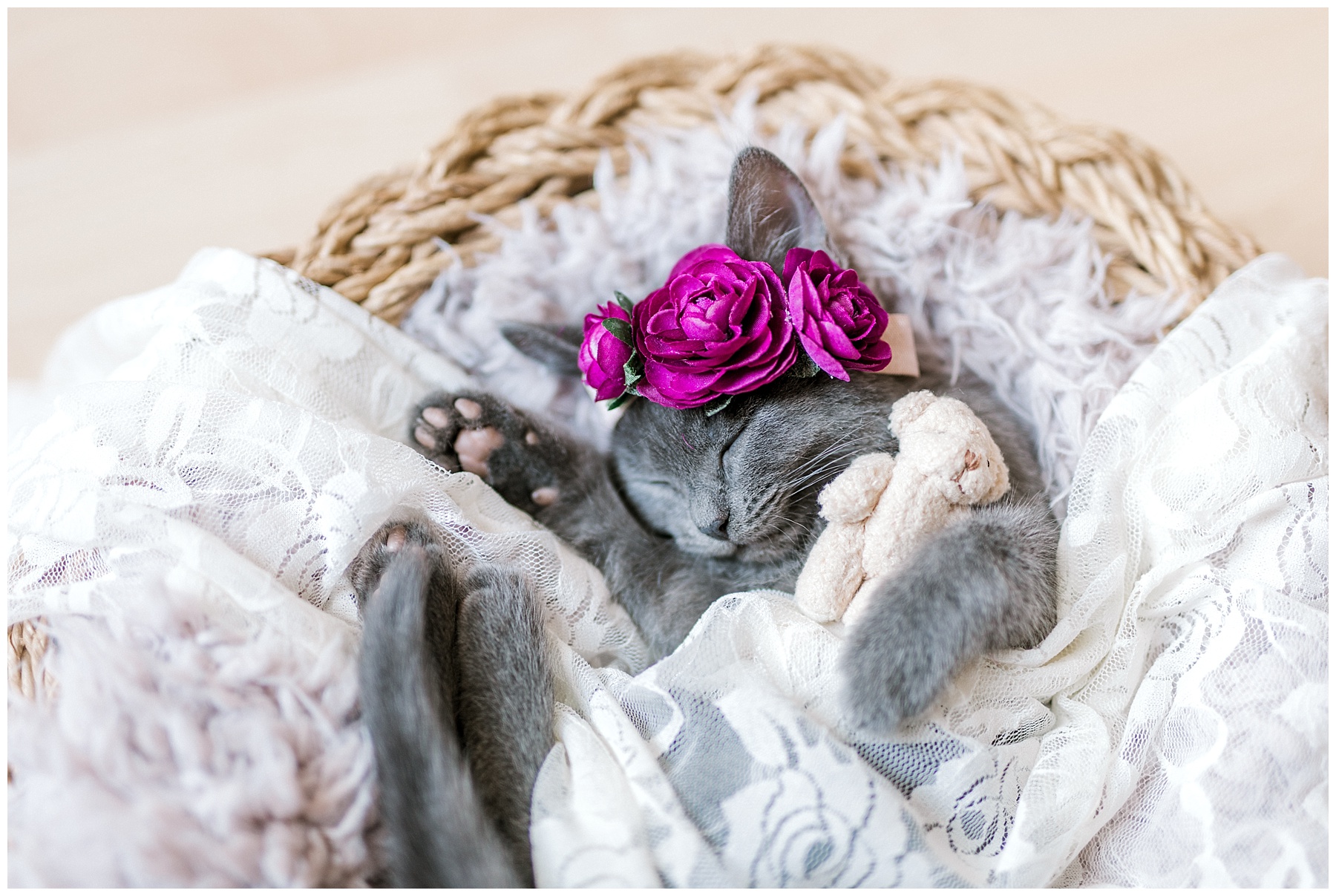 Seriously, can you even stand how cute this is?! Toddler and kitten love!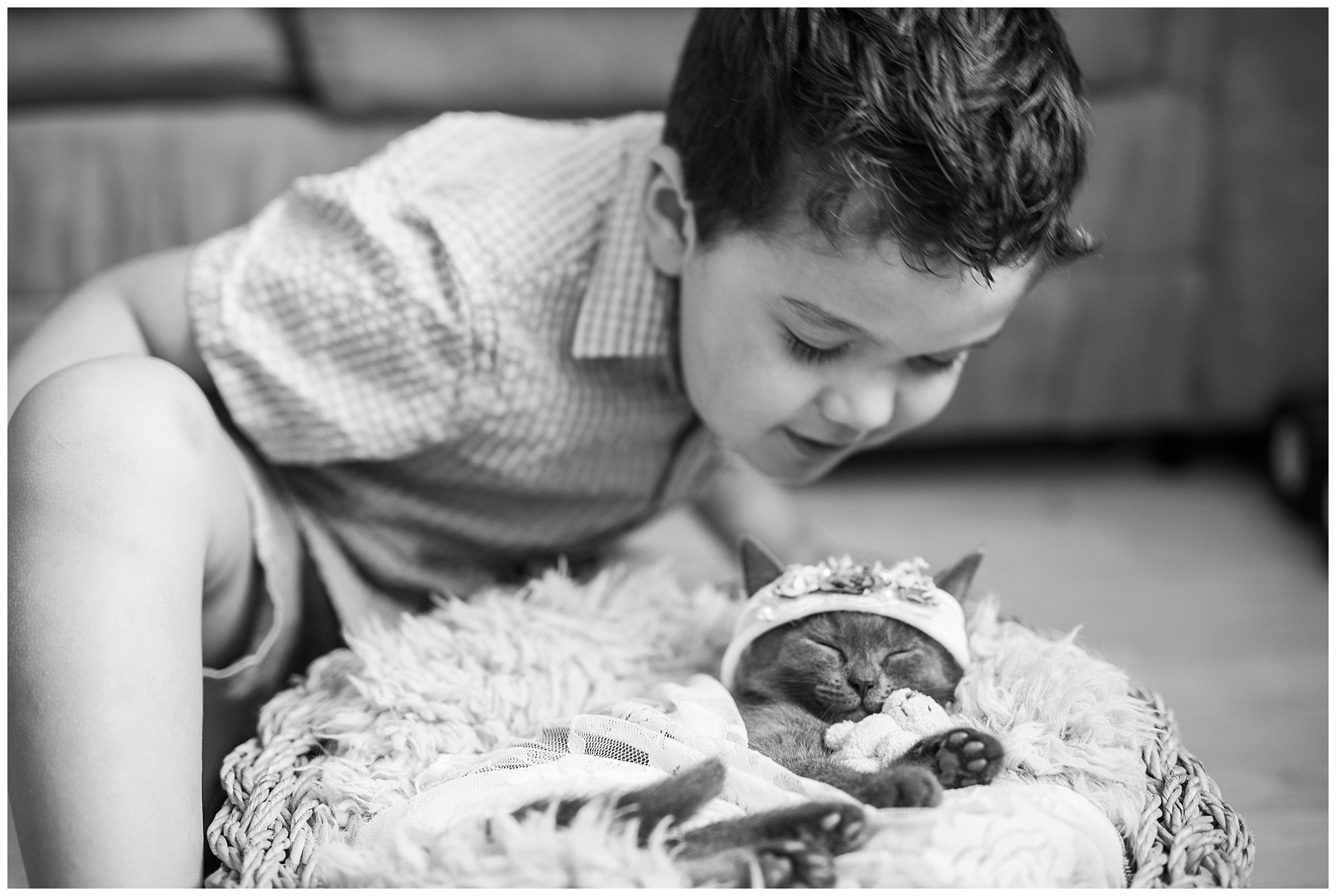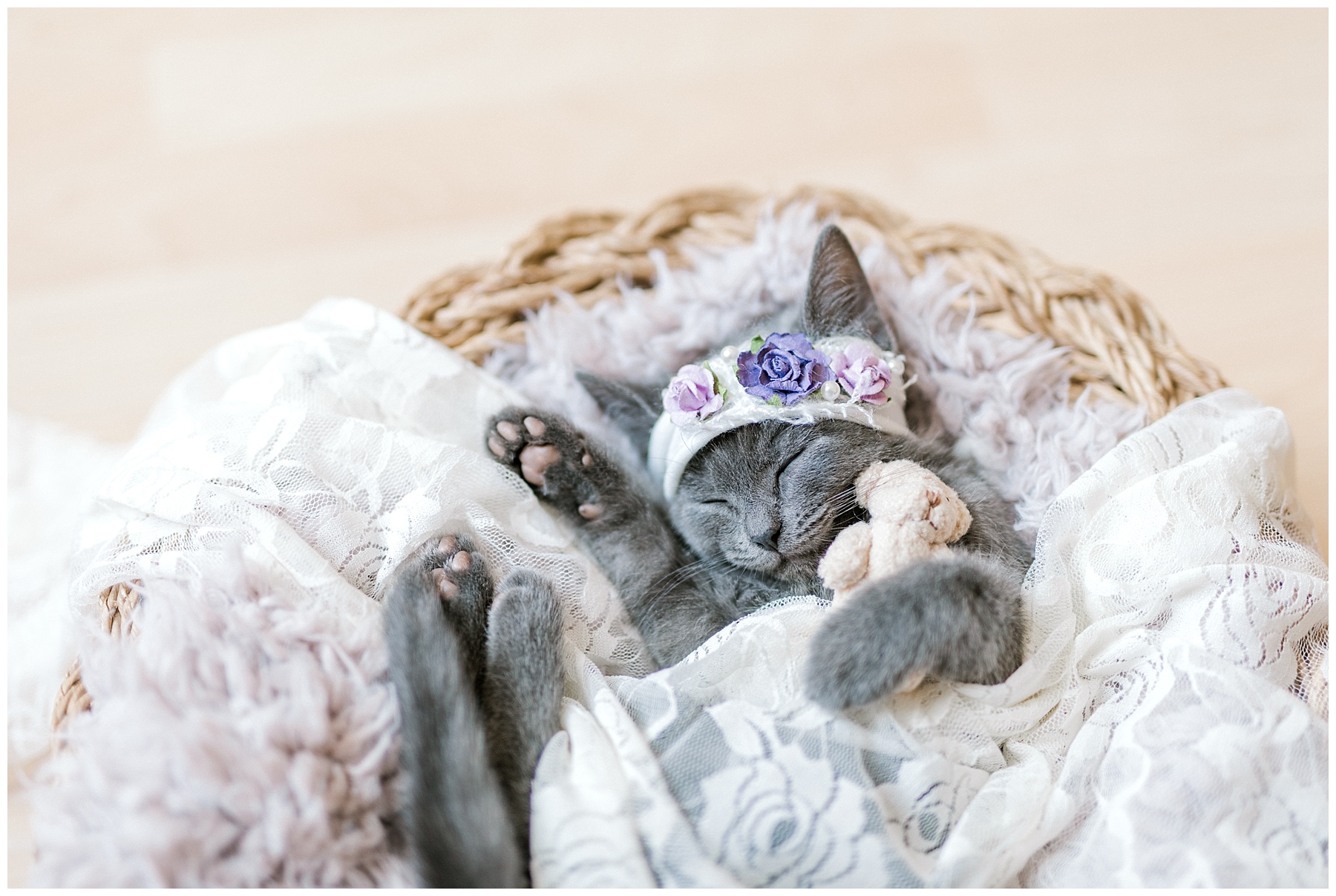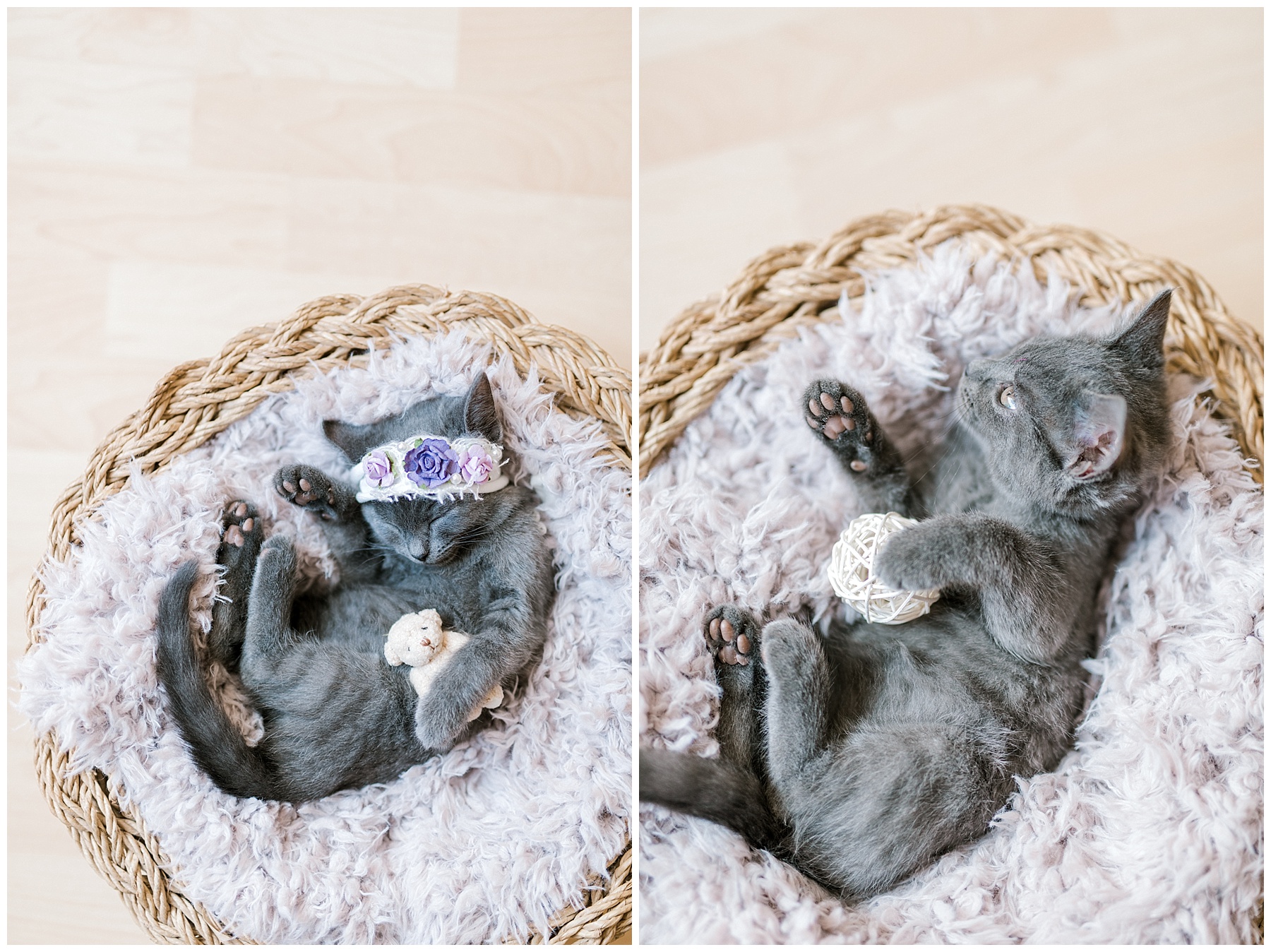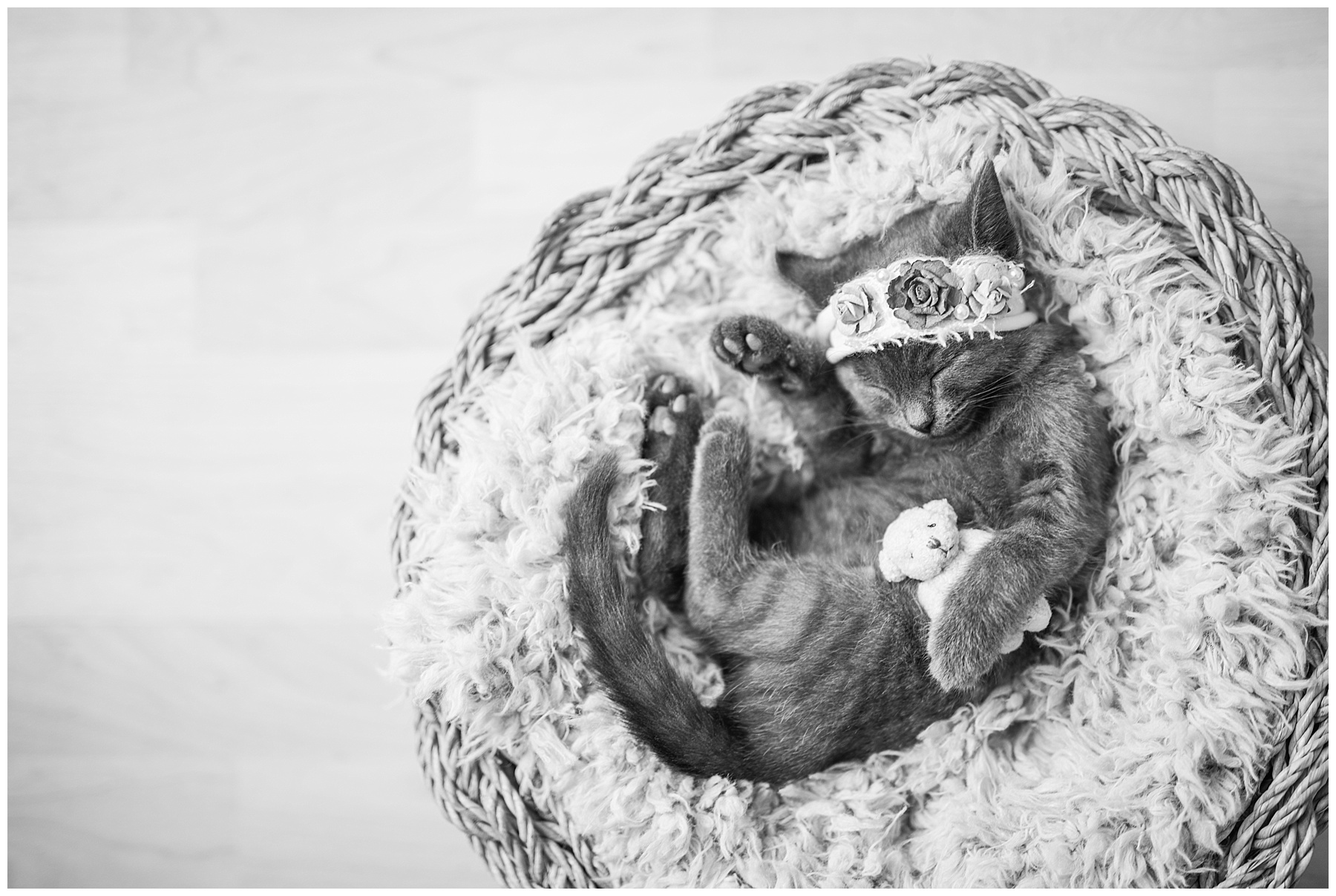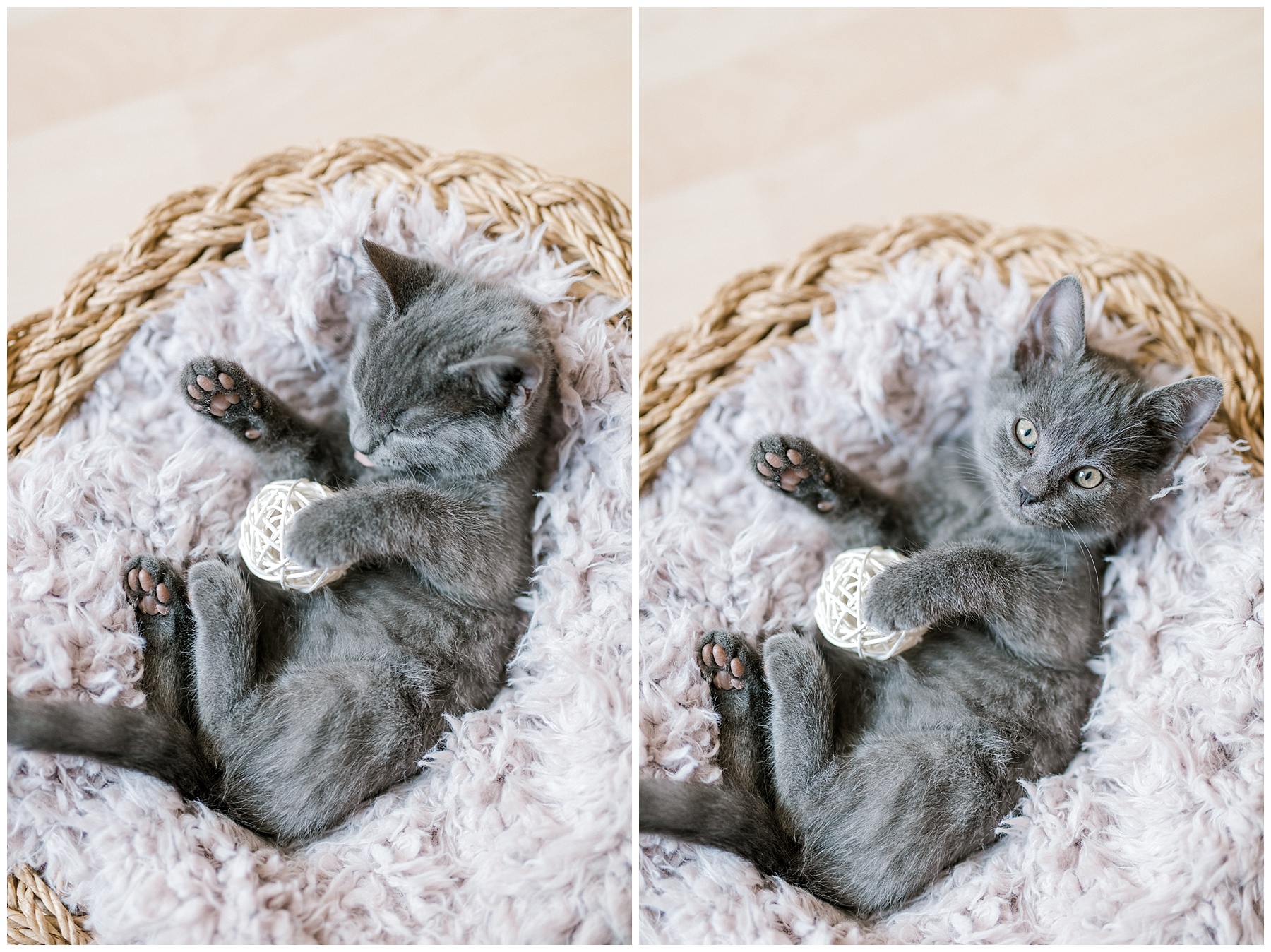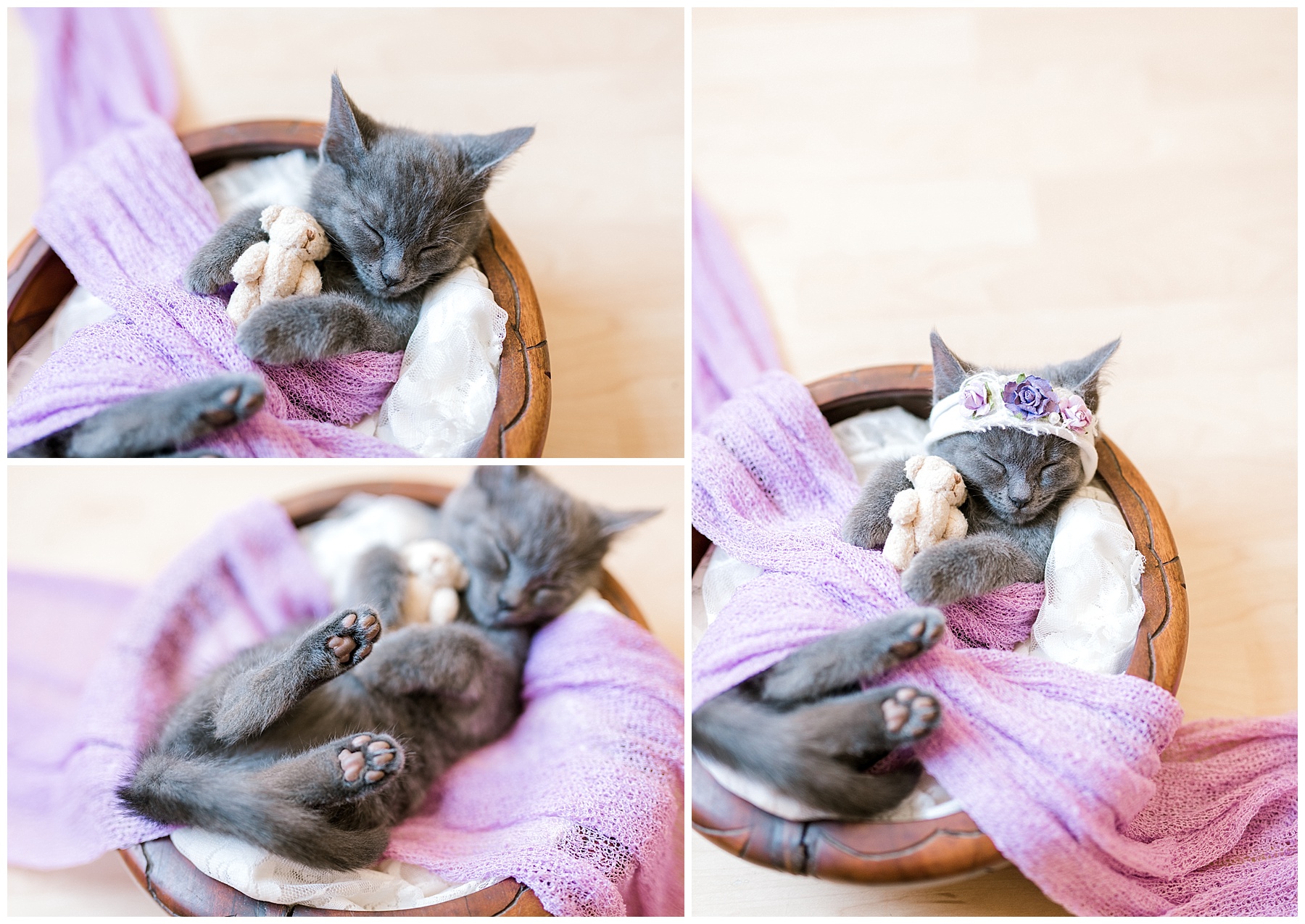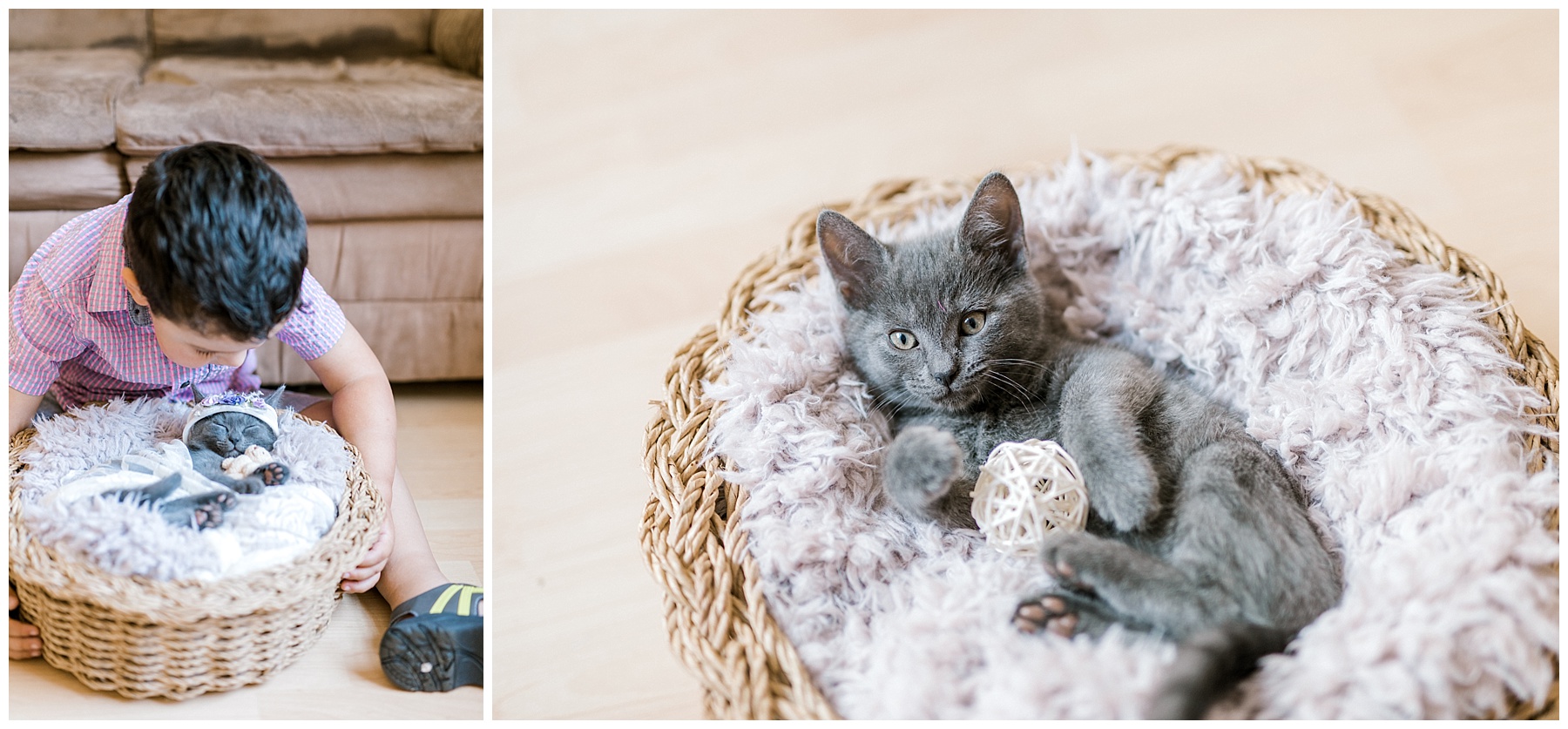 I seriously could snuggle this cutie all day long! As sad as I am that I'll never be able to have another cat of my own, I'm so thankful for friends who let me visit and snuggle their kitties! I hope these pictures brightened your day as much as they did mine!