Matt and Holly's Grey Havens Inn Wedding | Georgetown, Maine Wedding Photographer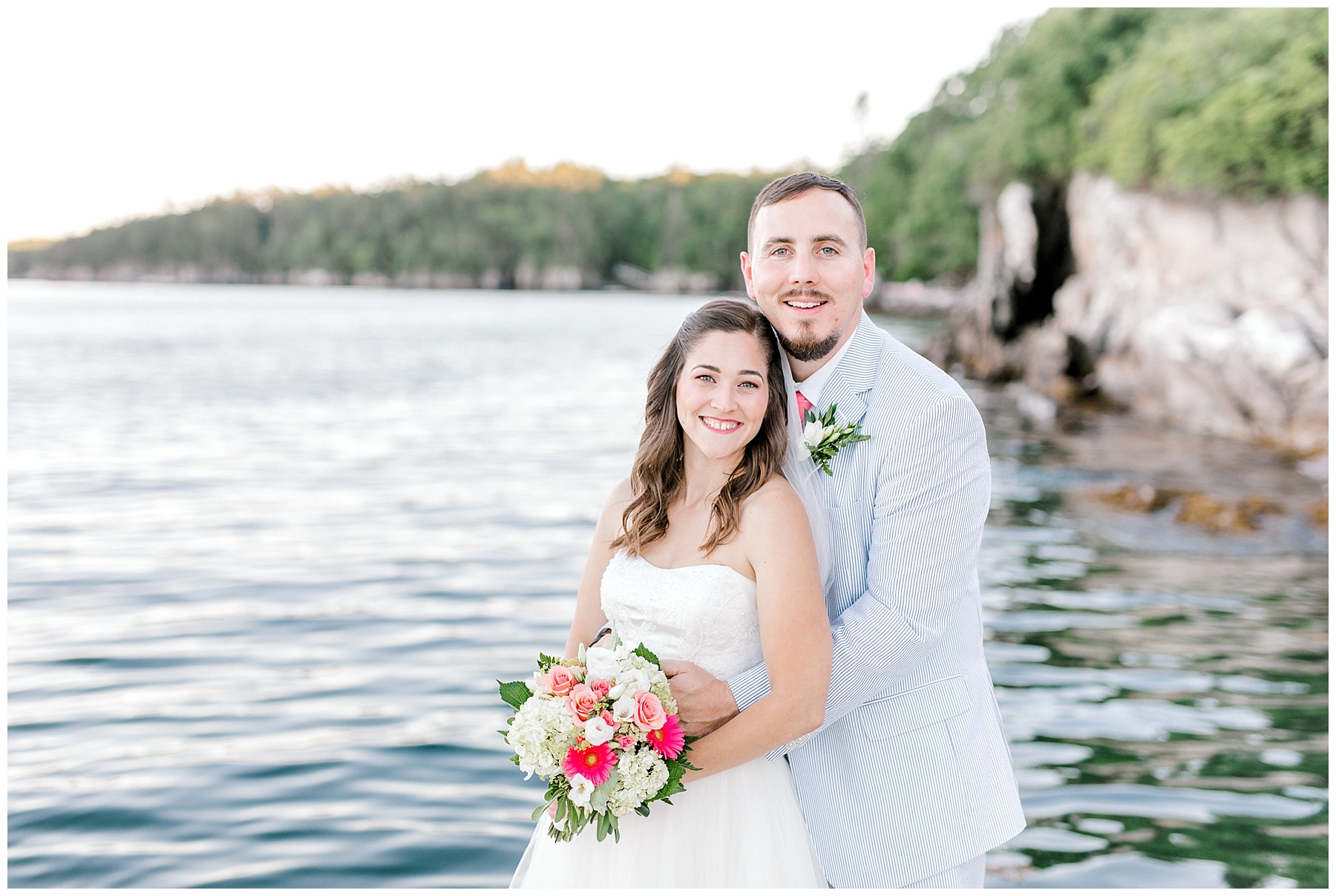 If there's one thing I noticed about Matt and Holly on their wedding day, it's how relaxed they were, and how happy they were when they were together. Their coastal Maine wedding day was nothing short of perfect, and I'm so excited to share it with you all!
Matt and Holly met 5 years ago, while they were both working together at a rehab center for adults. They both live in Pennsylvania, and when Matt was ready to propose, he took her on vacation here in Maine, to an inn that his Aunt owns, the Grey Havens Inn. There, he proposed to her on a bench overlooking the ocean. So it was only fitting that Matt and Holly chose to host their wedding at the Grey Havens Inn as well!
I had never been here before, and let me tell you, walking into this place feels like walking into an oasis. It's so calm and serene, and there are beautiful details everywhere that remind you that you're in Maine, "The way life should be". The seashell driveway, the big picture bay windows overlooking the backyard, the islands and winding path down to the dock – it's perfect for a small, intimate coastal Maine wedding! The entire wedding day went so smoothly and was very relaxed, and I just love all the small touches that this couple incorporated throughout the day. I'll let you scroll down and see what I mean!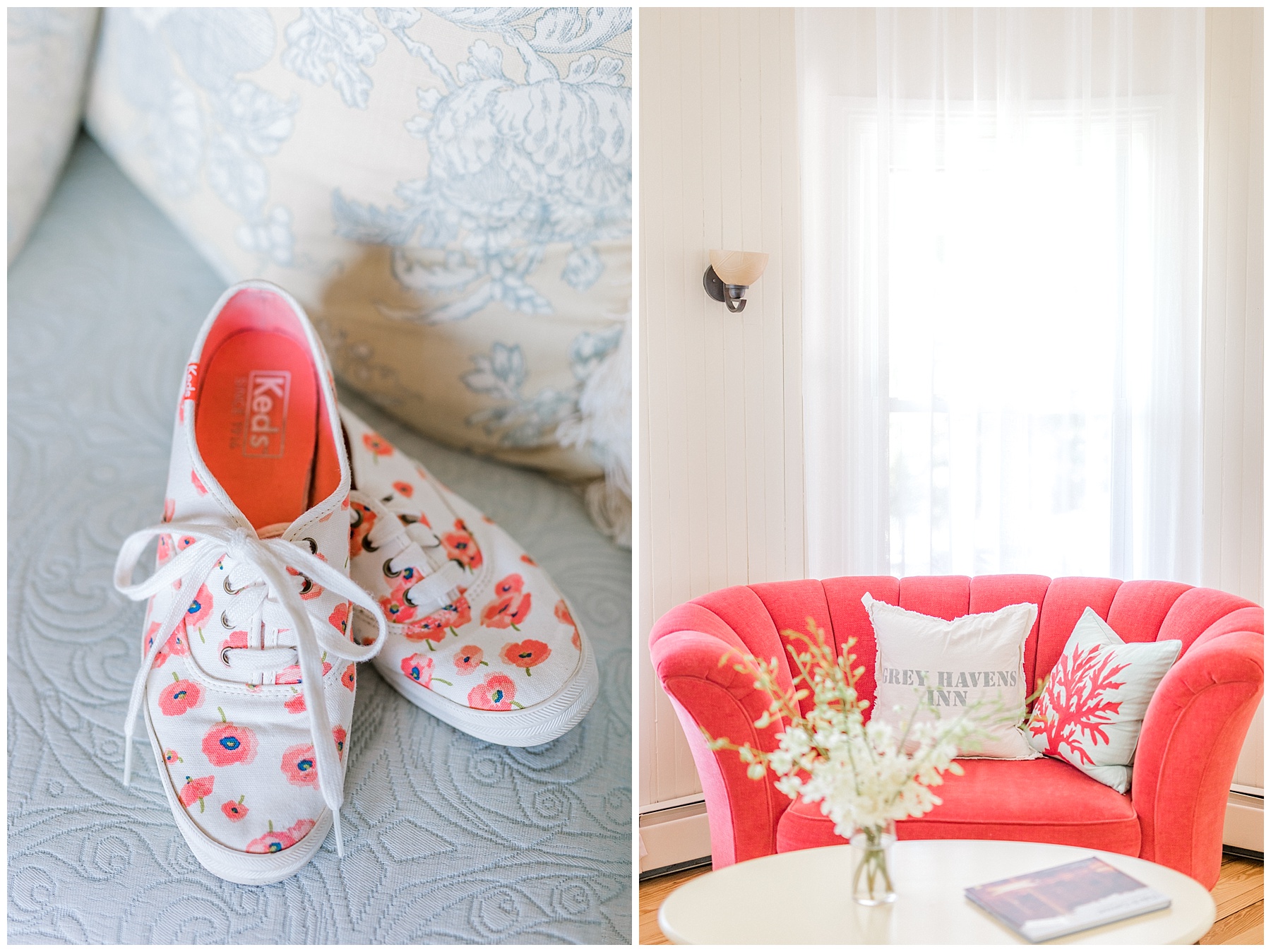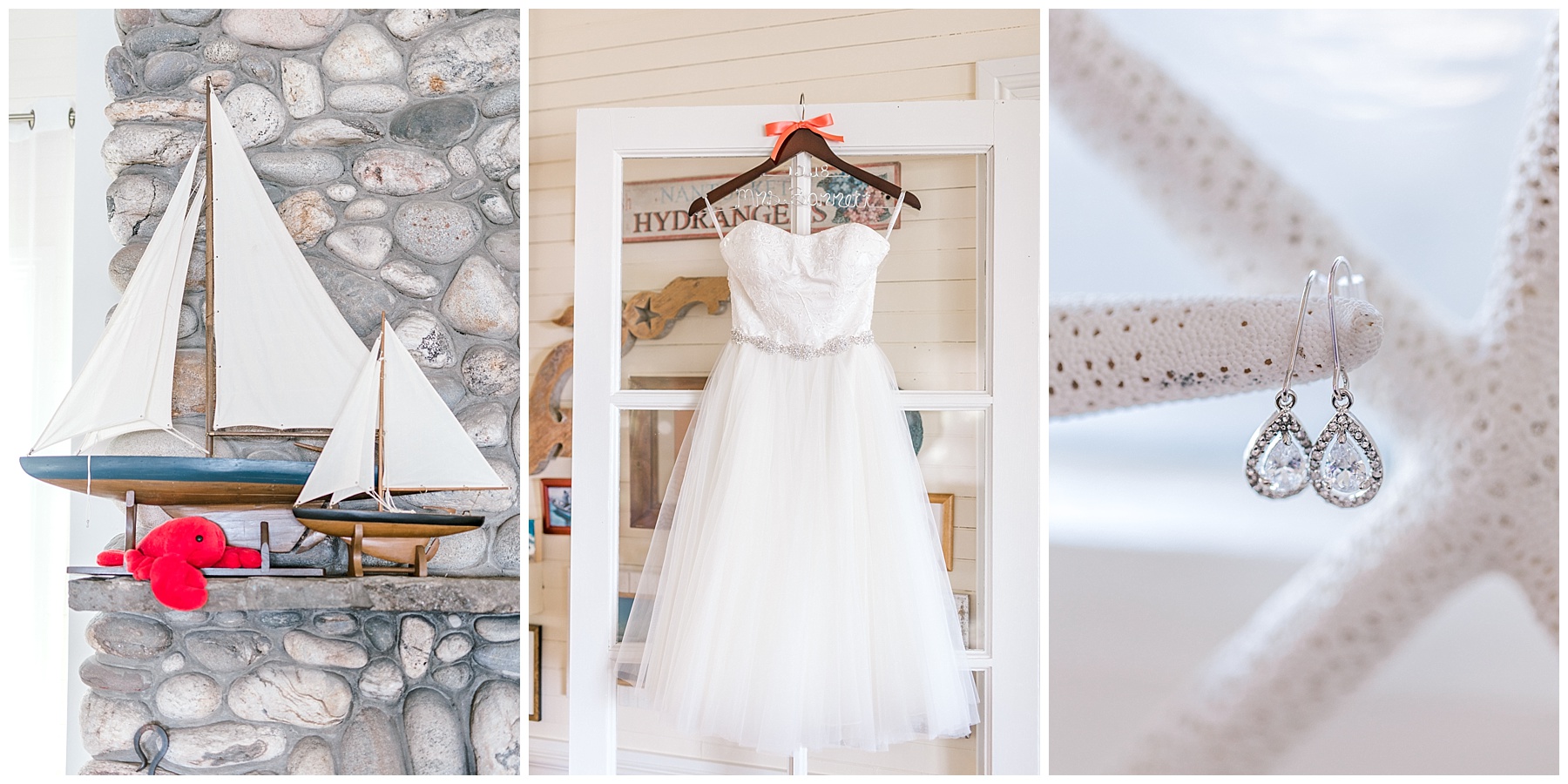 Holly's sister, and Matron of Honor, did her hair and makeup. It was so special having just her sister, her Mom, and her niece in the getting ready room!
Holly chose to have a tea length wedding dress, which was perfect for her!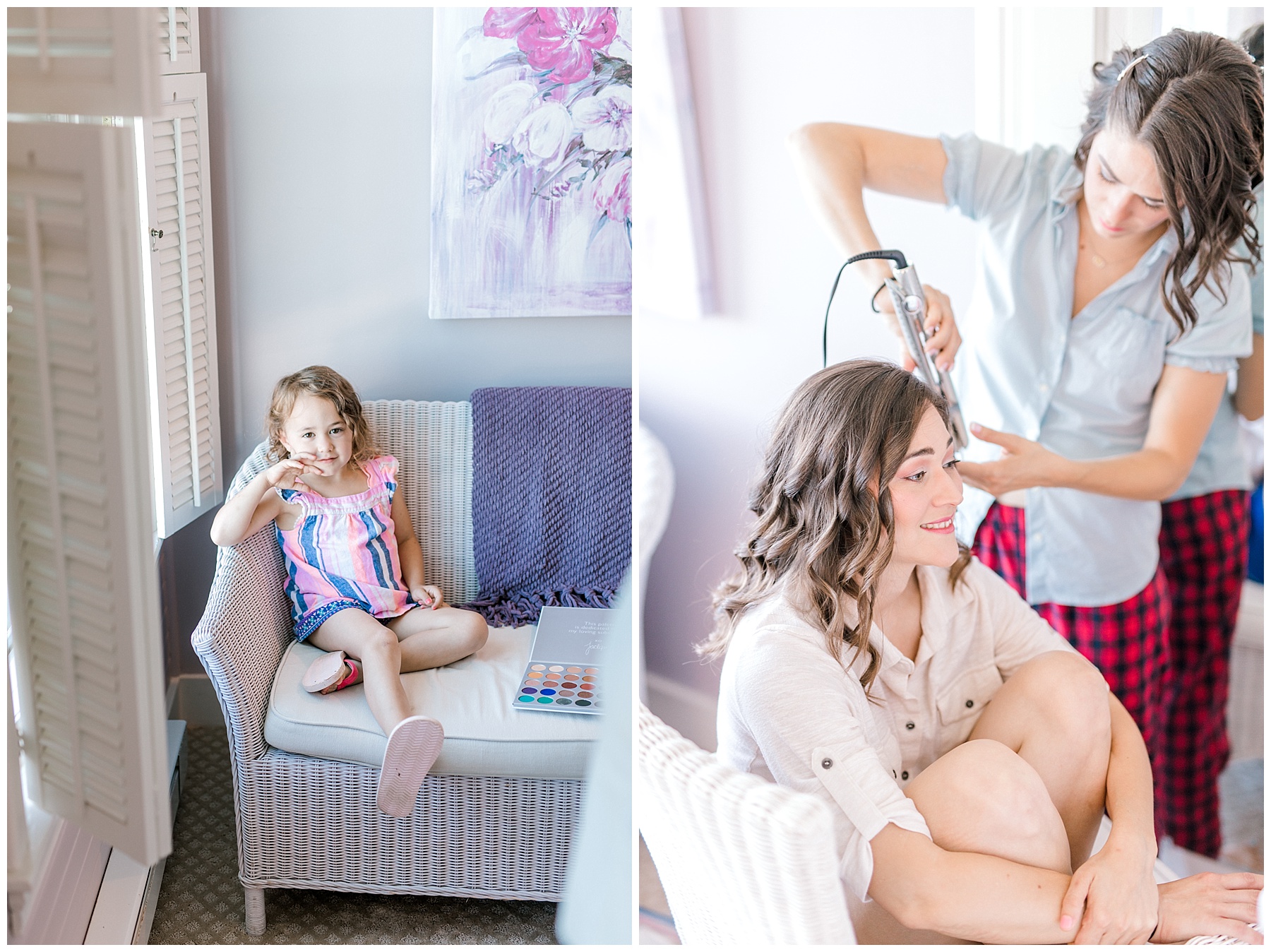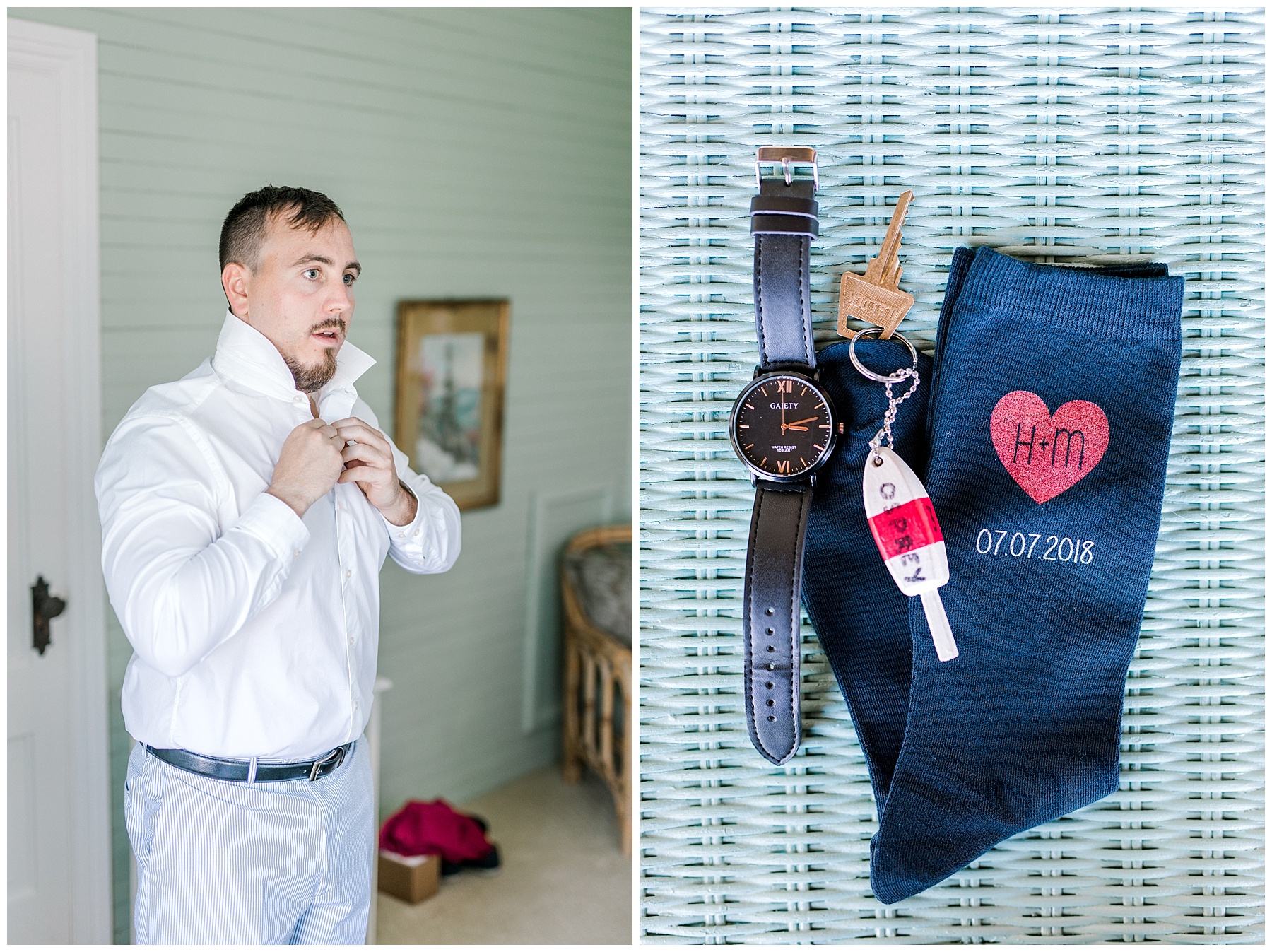 Matt chose to wear a seersucker suit, which was a first for me! I loved the light pattern and I think it worked really well for an oceanside wedding! Love the coral accent tie too!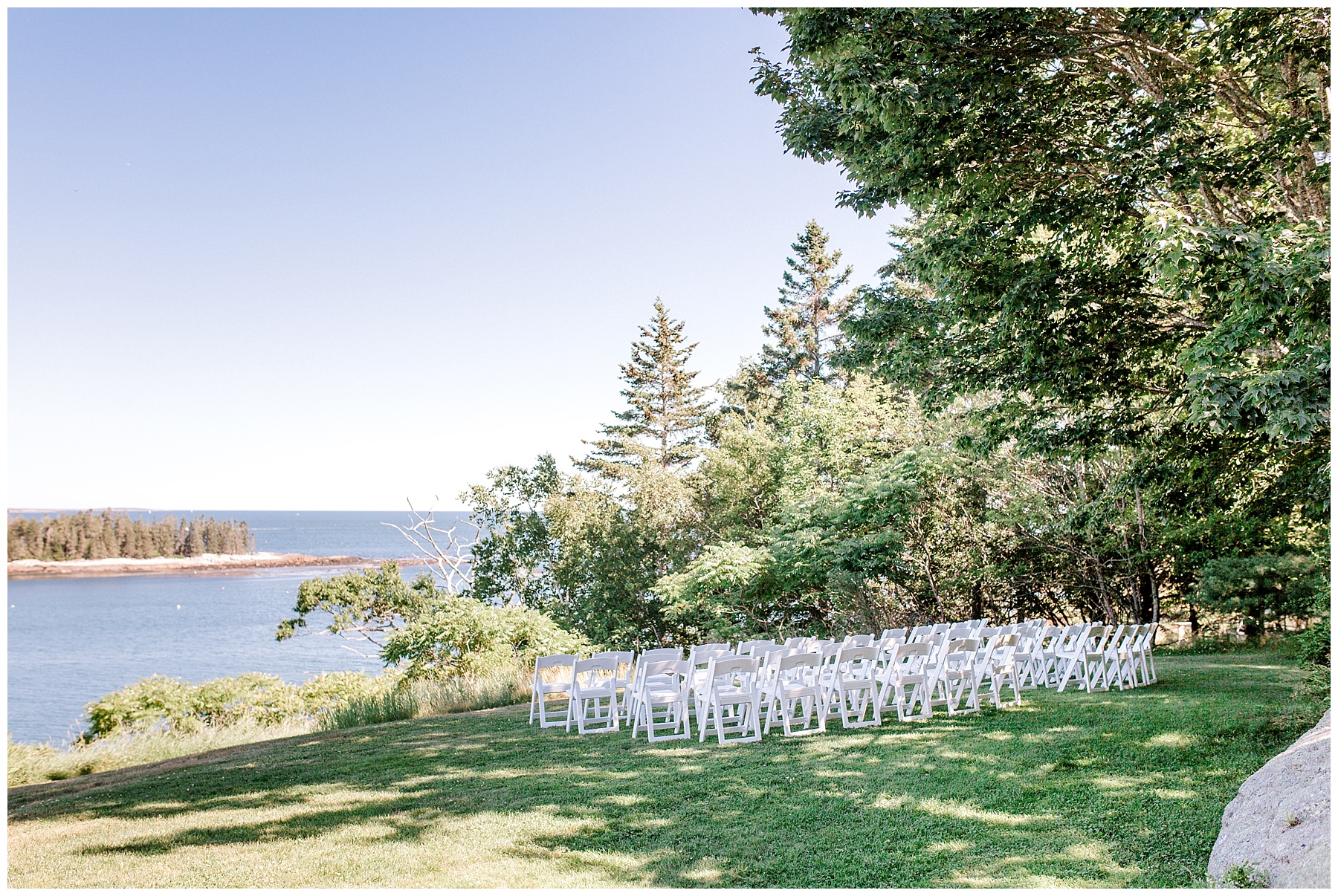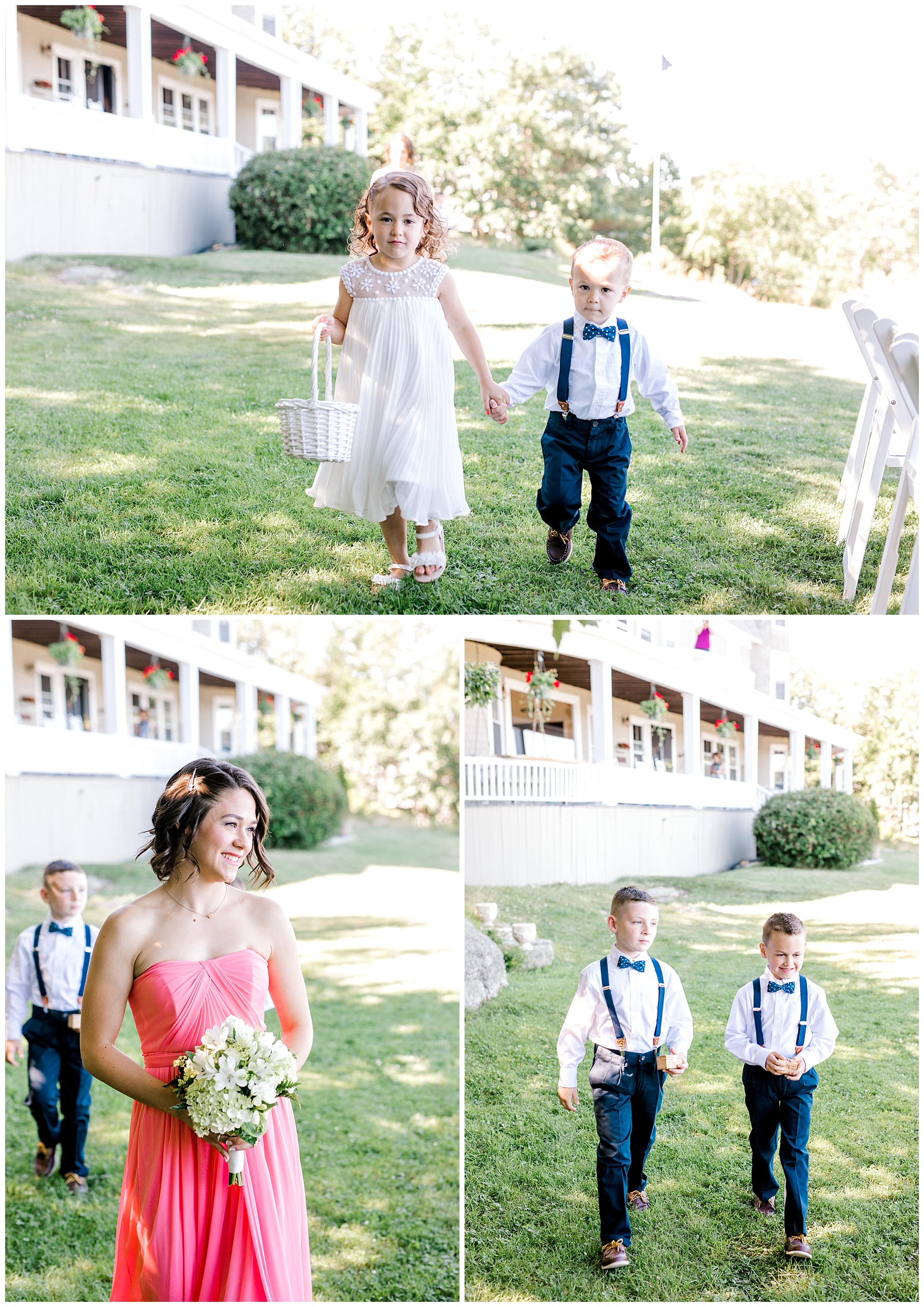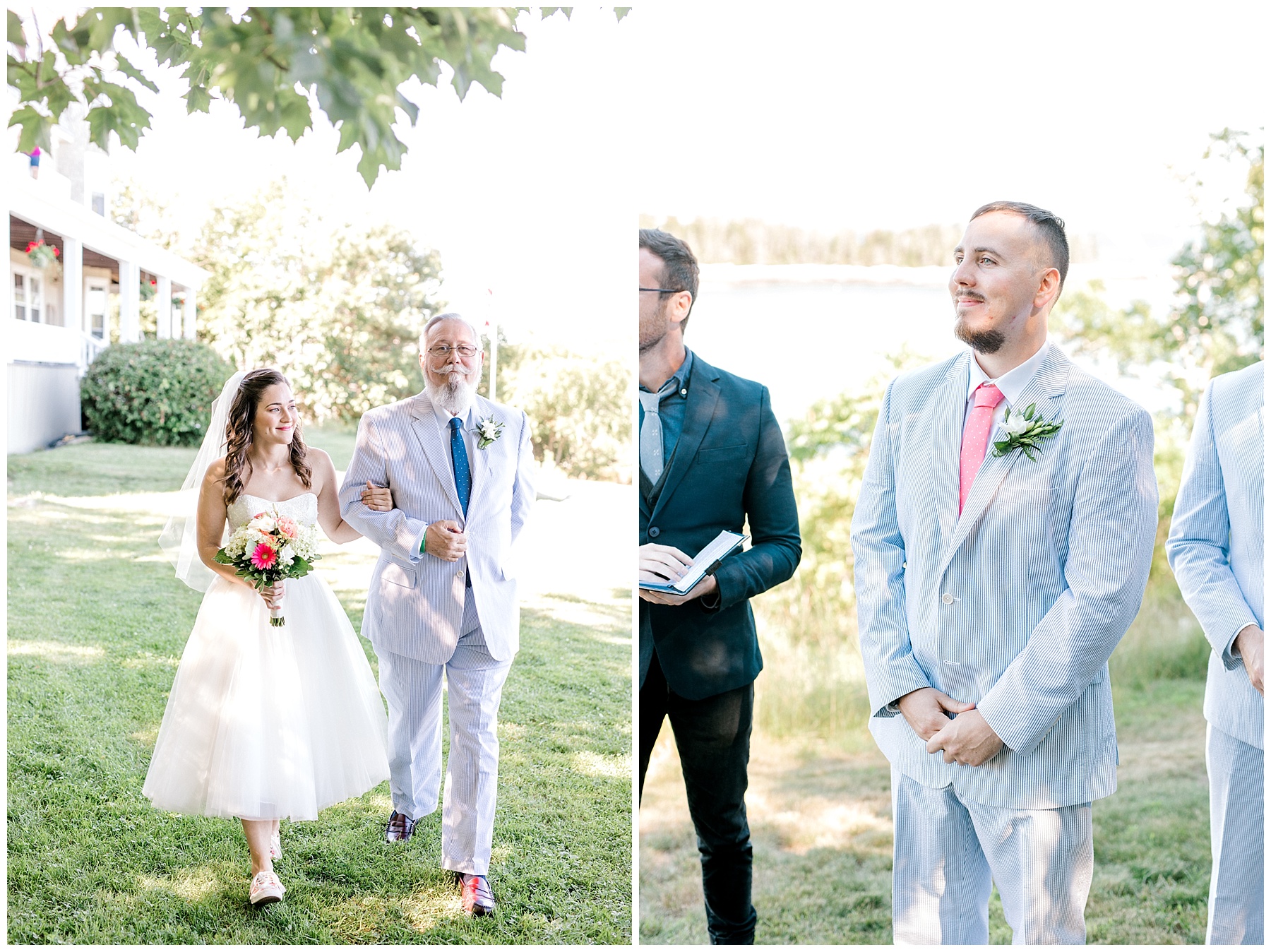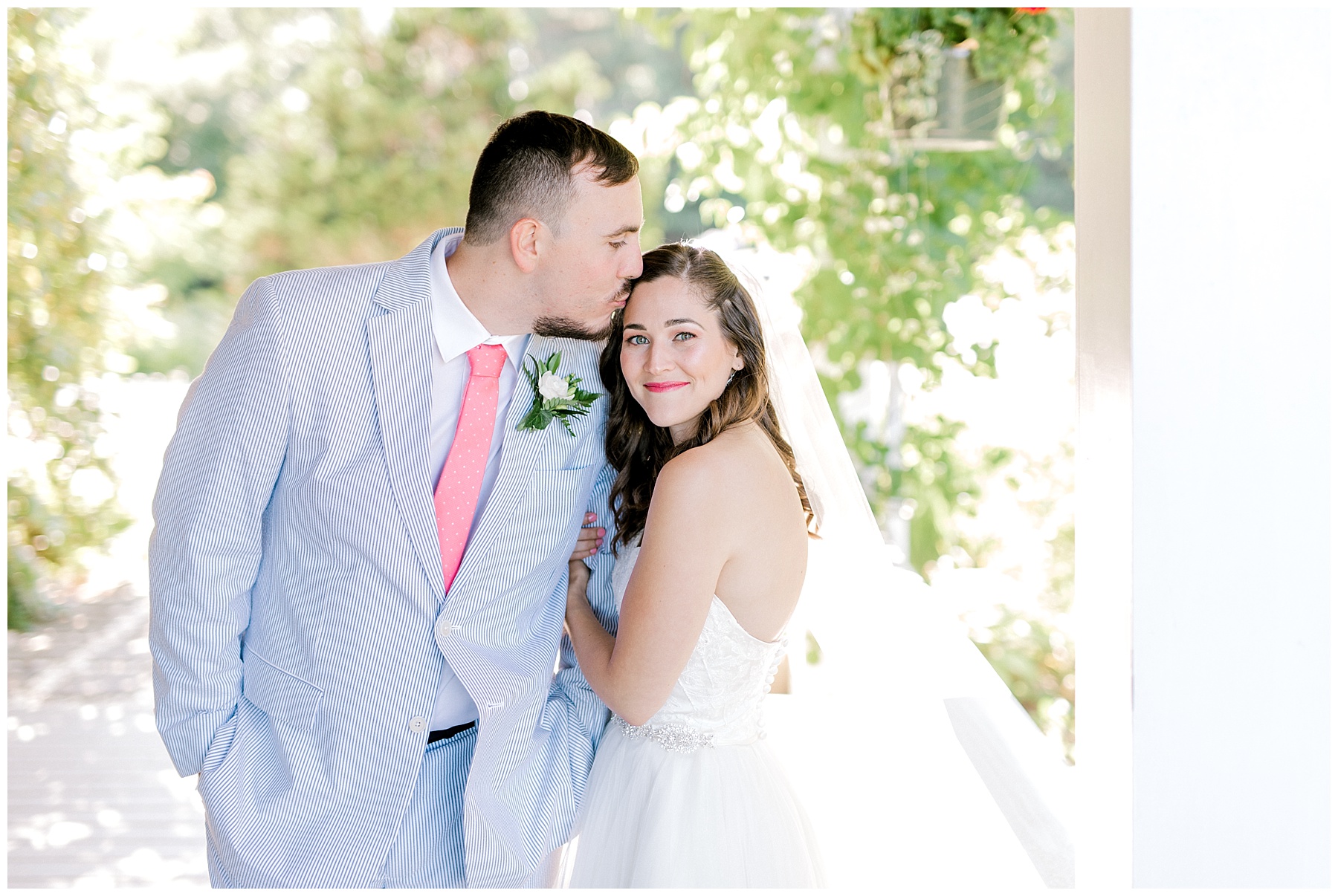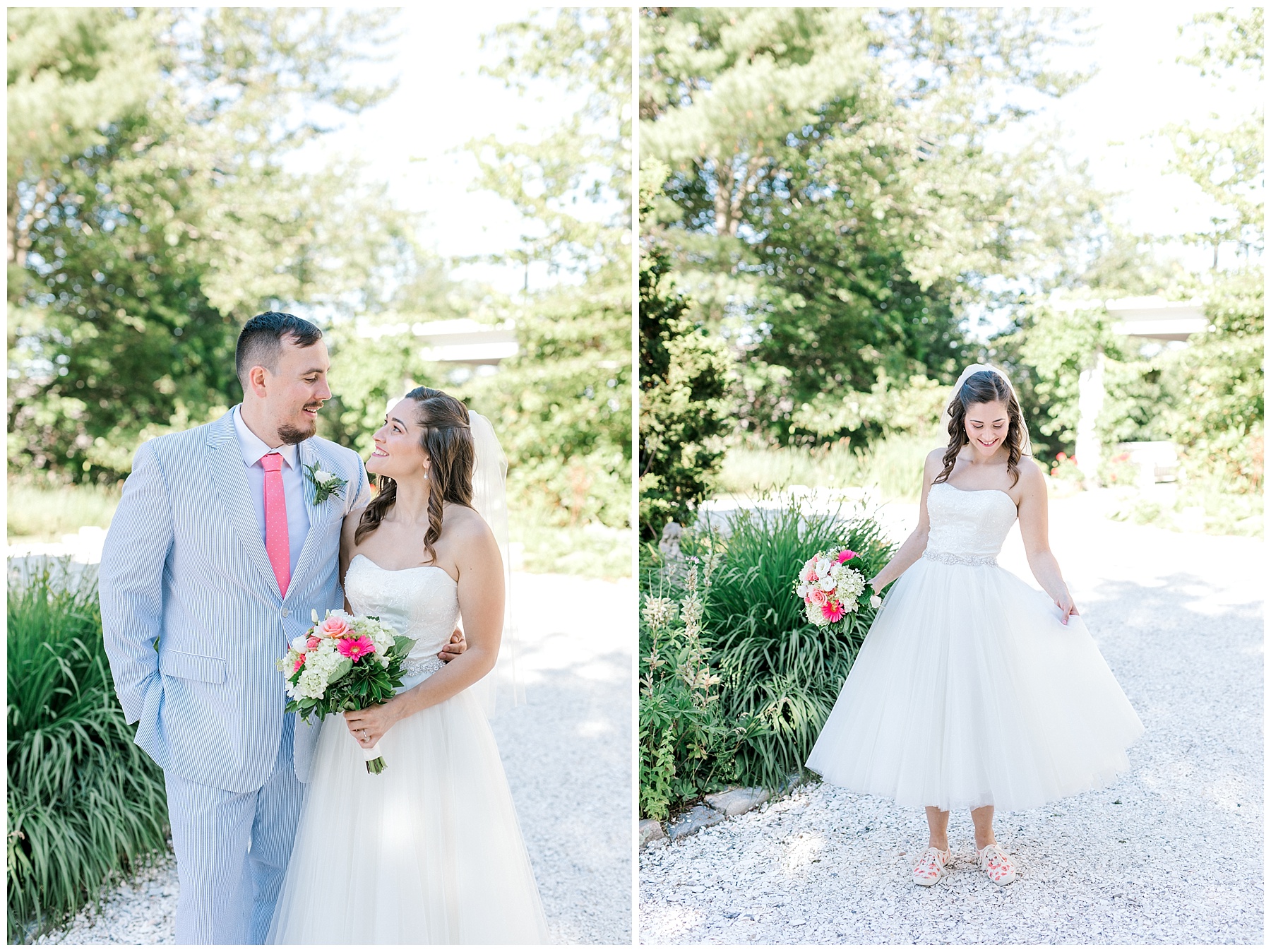 I just loved the seashell driveway so much, I had to bring Matt and Holly out there after the wedding for some pictures! I felt like we were on an island paradise!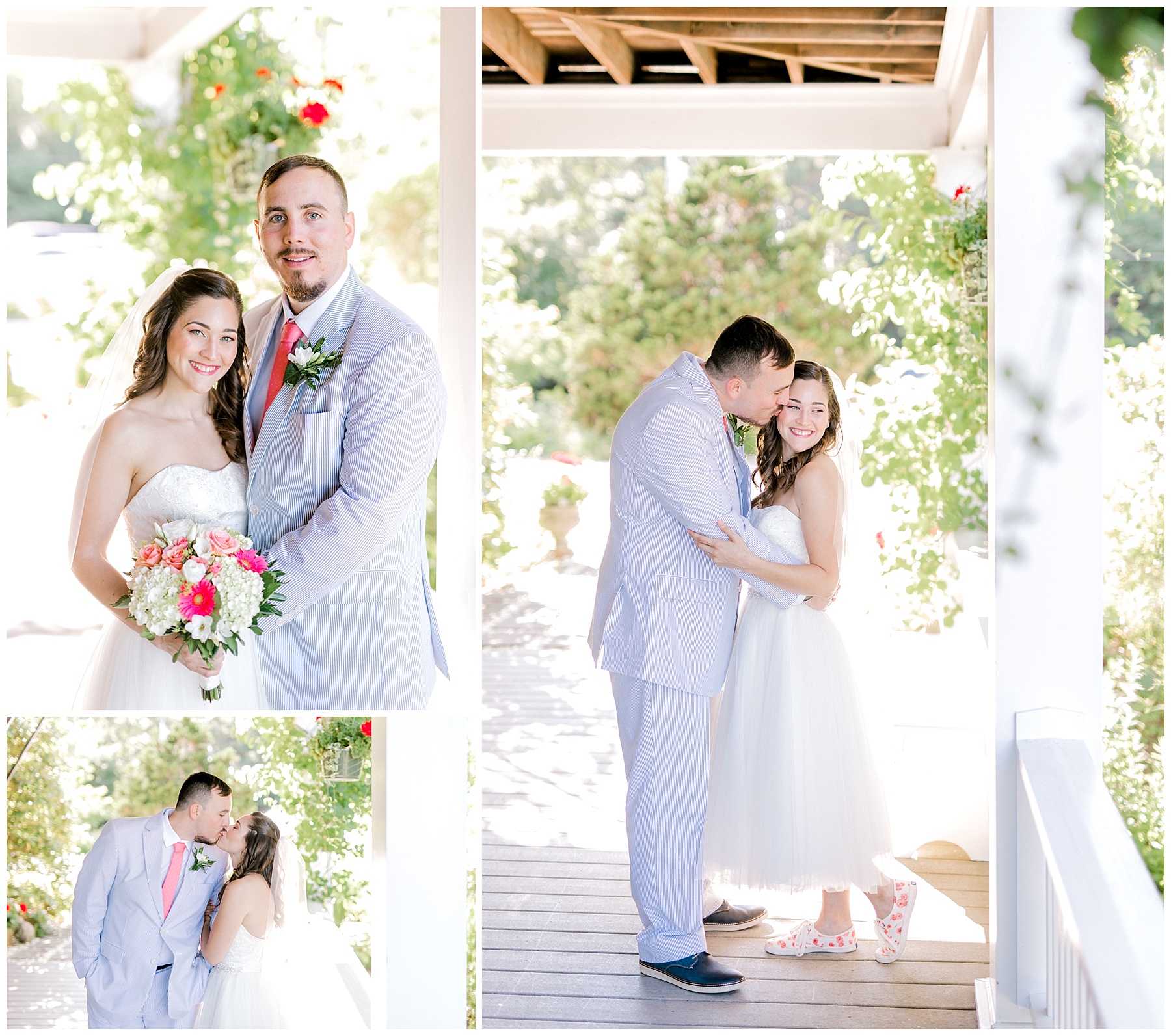 The reception was a relaxed dinner and casual time for friends and families to get to know each other. I love that Matt and Holly made this wedding their own!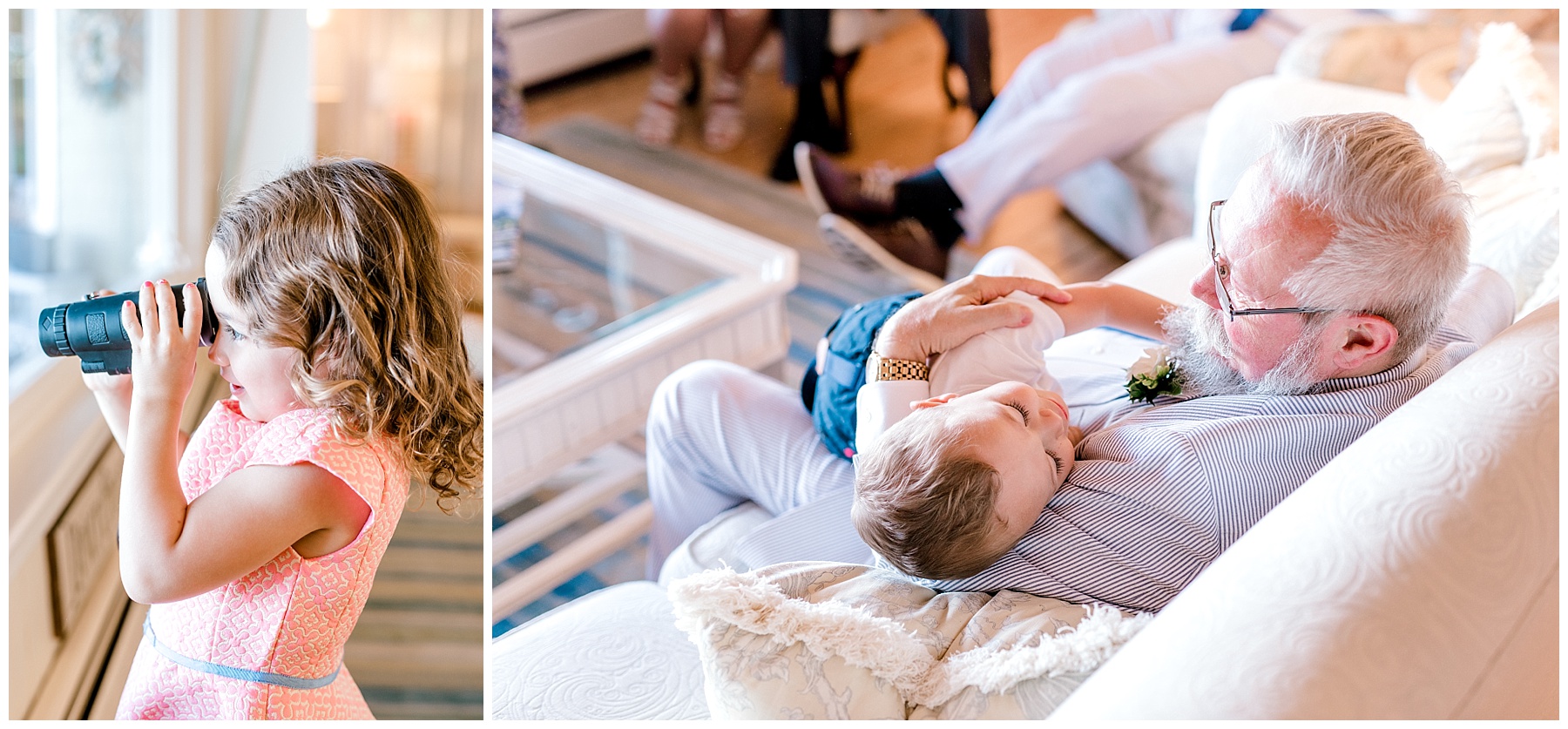 Below – this is the bench where Matt proposed to Holly!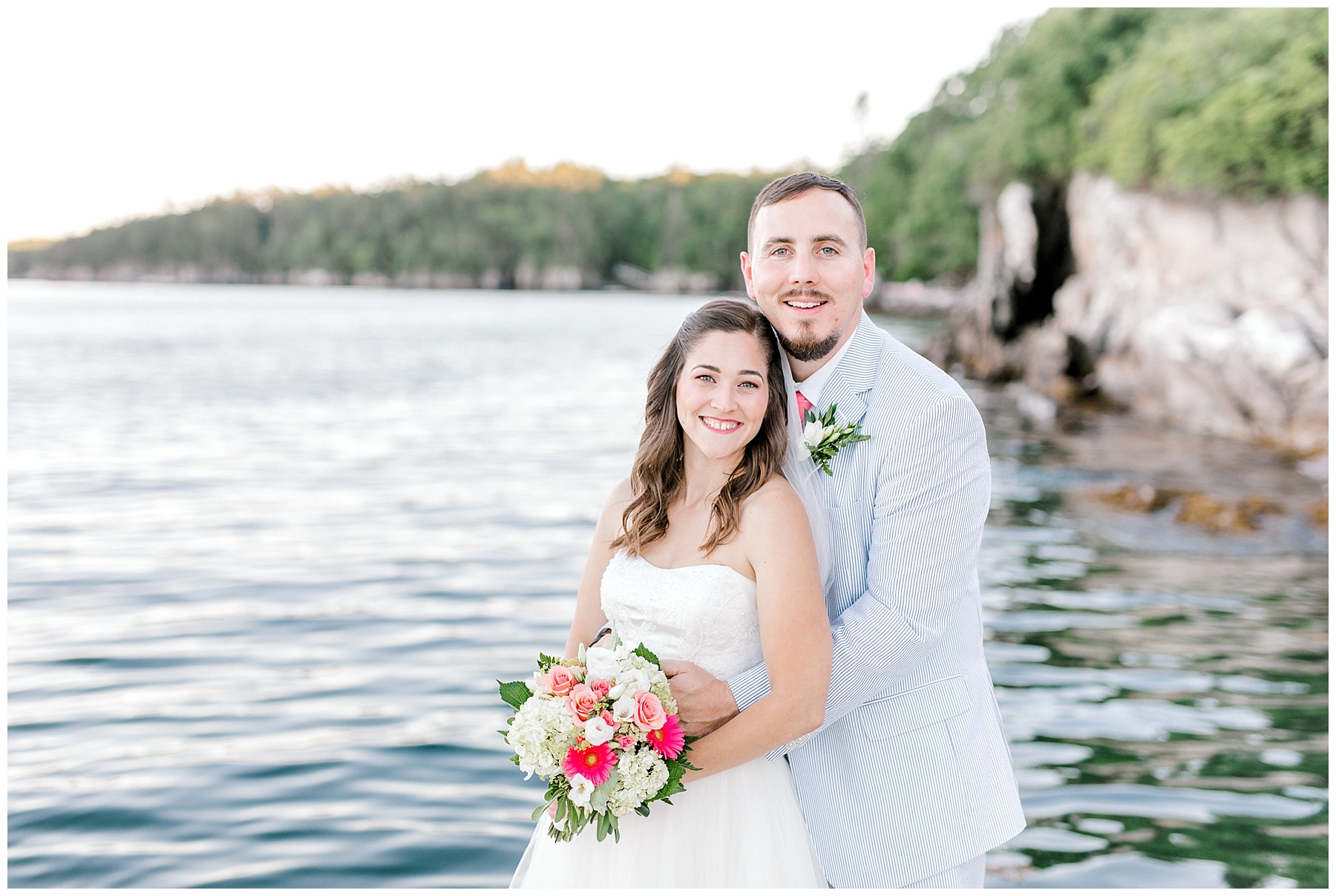 Thank you to Alisa Blundon, of Adorn Photography, for being my assistant and second photographer for the day!
Thank you so much, Matt and Holly, for trusting me to capture your amazing wedding day! I wish you a lifetime of happiness together!