Aaron and Shelley's North Peak Lodge Wedding | Newry, Maine Wedding | Sunday River Wedding Photographer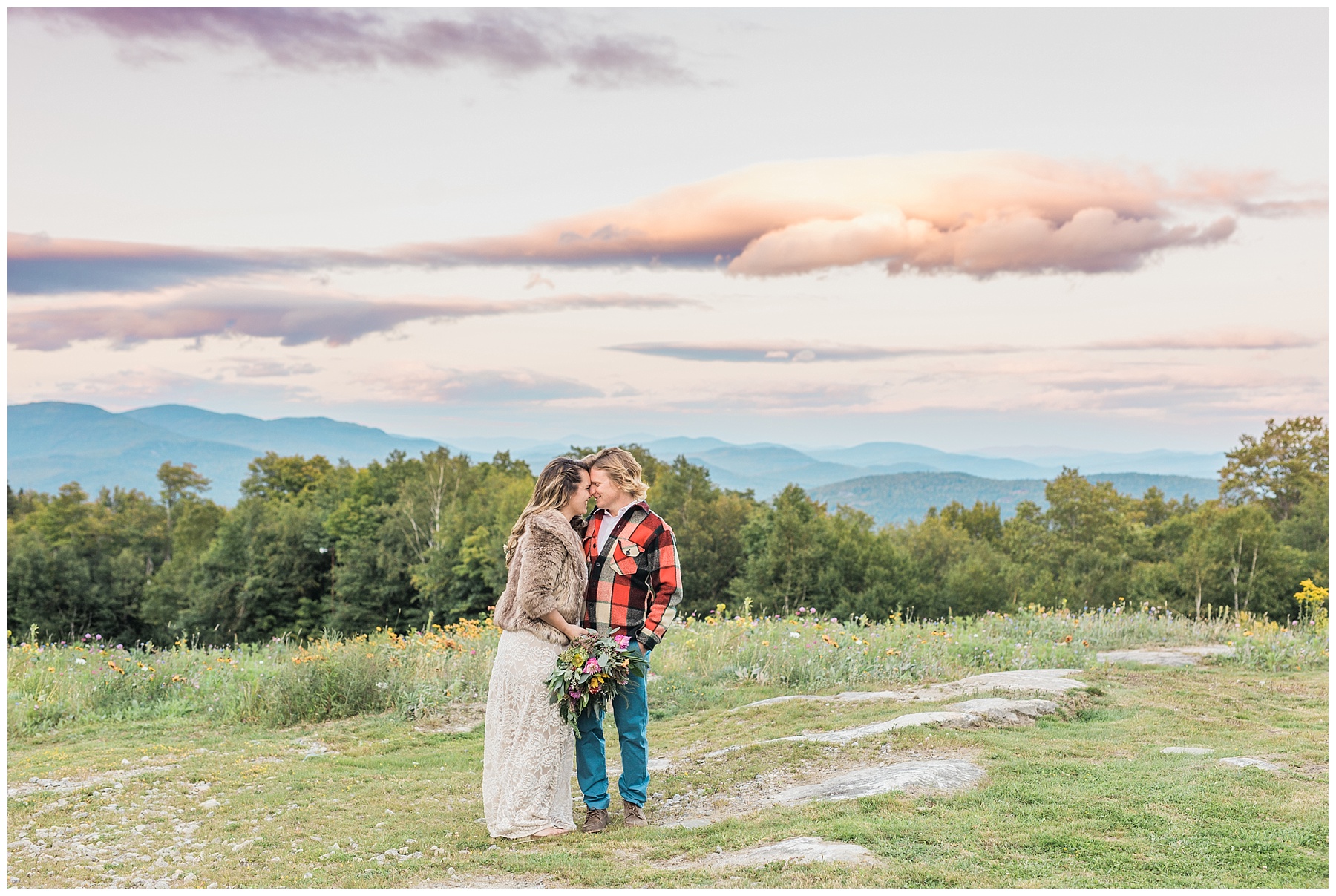 If you've ever dreamed of the perfect rustic, mountain wedding in Maine, you're going to want to see this! Chilly September winds didn't stop these two from tying the knot at one of the most scenic wedding venues in Maine! The views at this North Peak Lodge wedding will not disappoint!
When Aaron and Shelley chose to get married at Peak Lodge, atop Sunday River's North Peak, one of the most scenic venues in Maine I have ever photographed at! Shelley works at Sunday River, so this is a place she already knows like the back of her hand. And as she is also a photographer, she has photographed many weddings at Peak Lodge herself! I met up with Shelley in her room at the Grand Summit Hotel. The atmosphere was relaxed and casual, as Shelley not only got herself ready, but also did each of her friend's hair! Shelley's talents didn't stop there though! I soon found out that Shelley had grown and crafted her own (stunning) cascading bouquet, as well as all of the girl's bouquets and centerpieces! Every detail of this wedding was hand crafted by Shelley and her friends and family, all done in the name of love.
We took a short car ride up to Sunday River's main building, where we snuggled into a Gondola and enjoyed the 7 minute ride up to the top of the mountain, where Aaron and all of the guests were awaiting us. I loved the Gondola ride, and I was thankful that I didn't have to ride on one of the chairlifts, as that might have been a bit too scary for me with all of my equipment! Once we were at the top, Shelley and I snuck away to the side, where Shelley and Aaron had their first look. It was a sweet moment between the two!
The ceremony was on the patio outside of Peak Lodge, with strands of light hanging above, and the mountains creating the perfect backdrop. Everyone was bundled up, and hair was flying everywhere, but Shelley and Aaron didn't seem to notice. After the ceremony, we all went inside to warm up for a bit, and once we could feel our hands again, we ventured outside for some more photos. We were greeted by the most incredible sunset with lovely colors on the horizon. What a perfect day! Scroll down to see all the pictures of this amazing wedding, and to read more!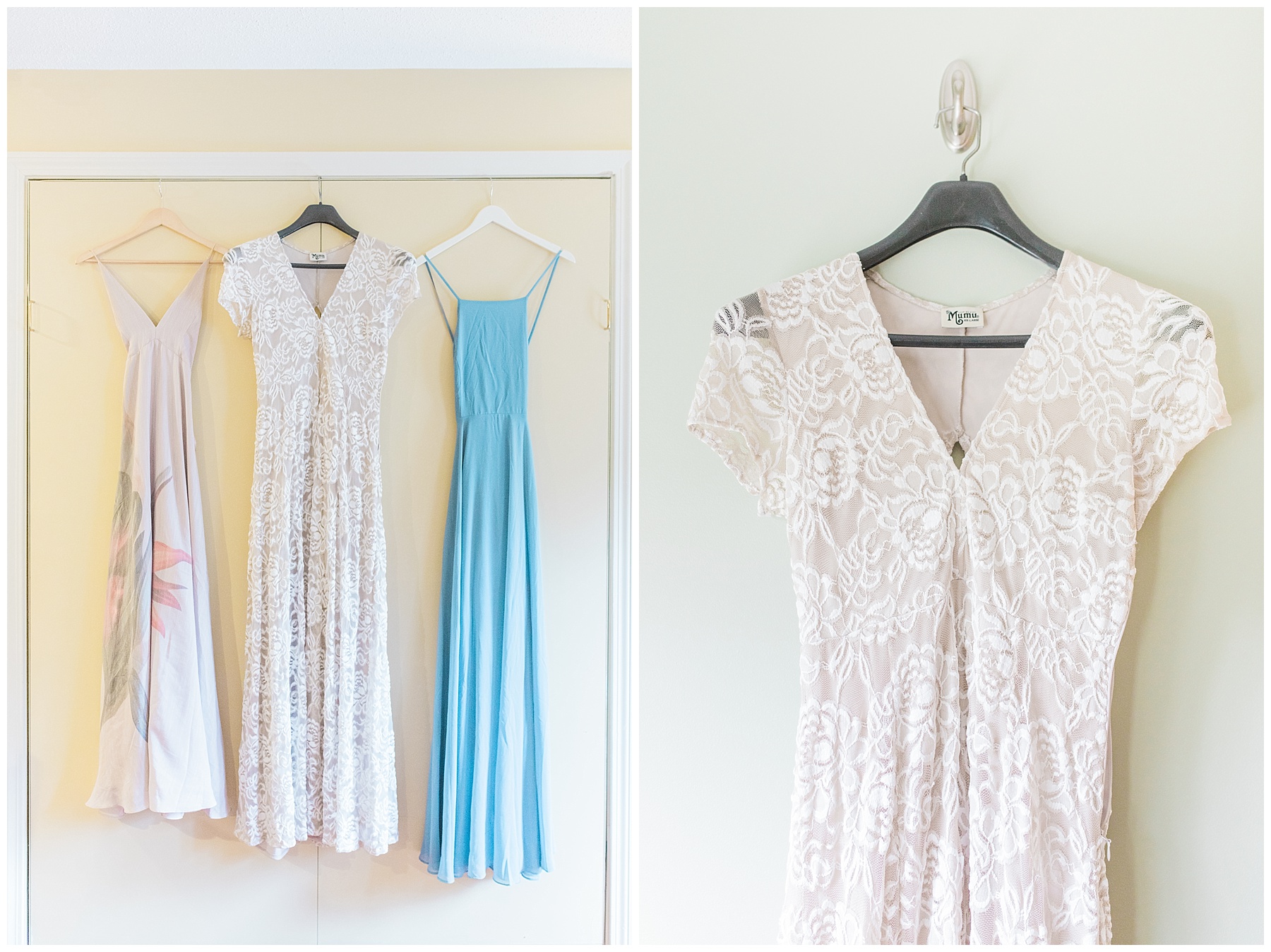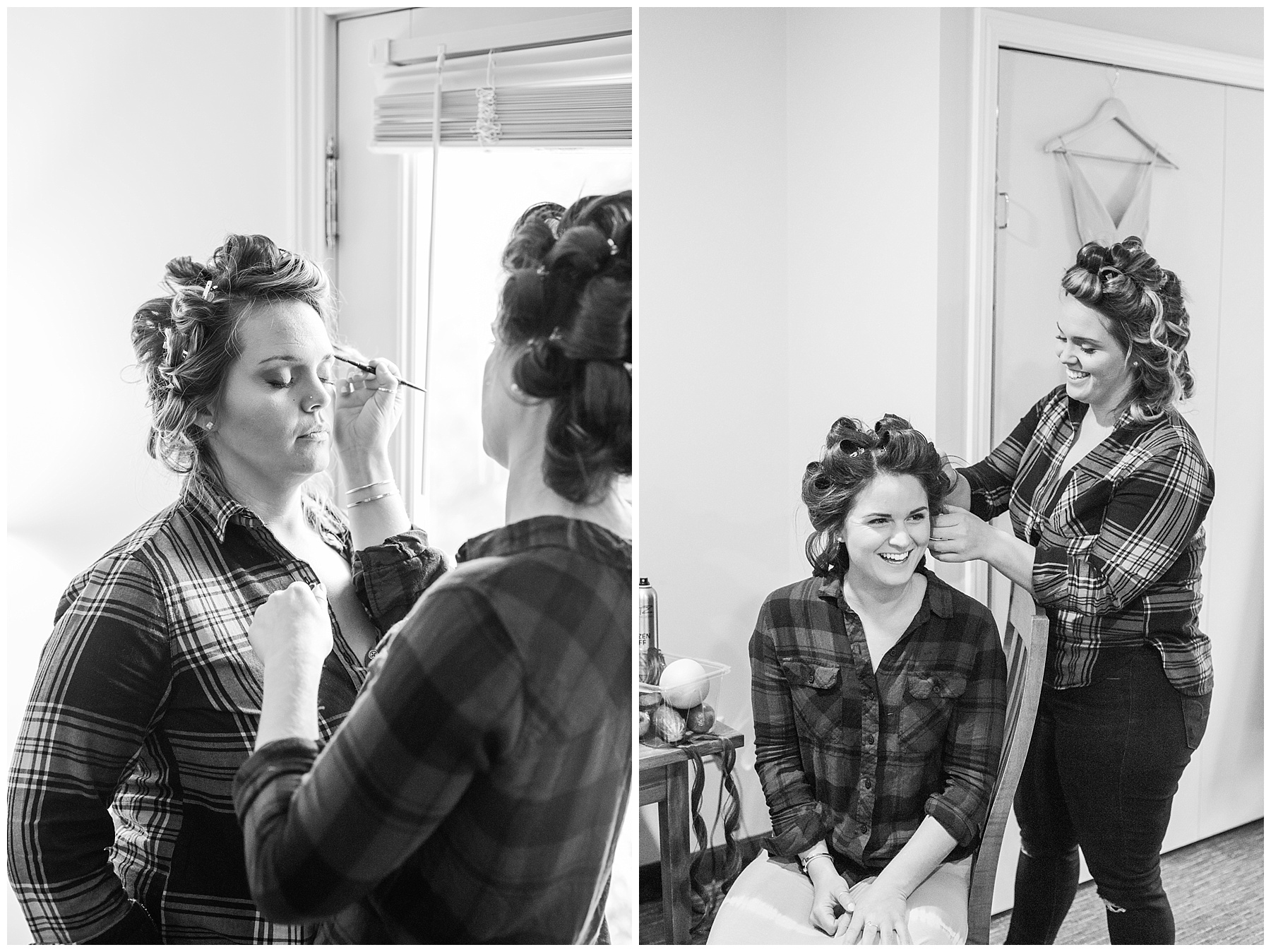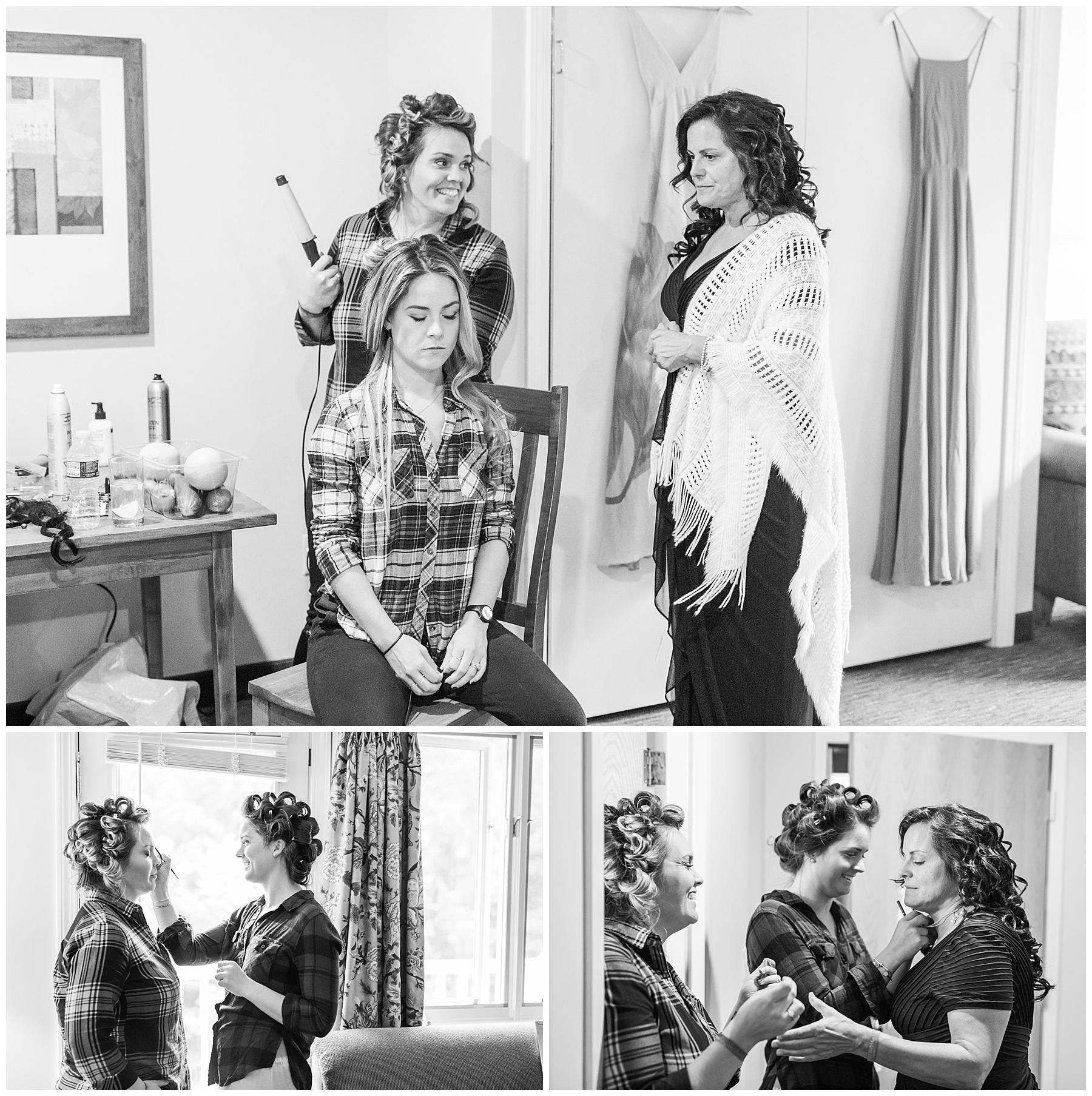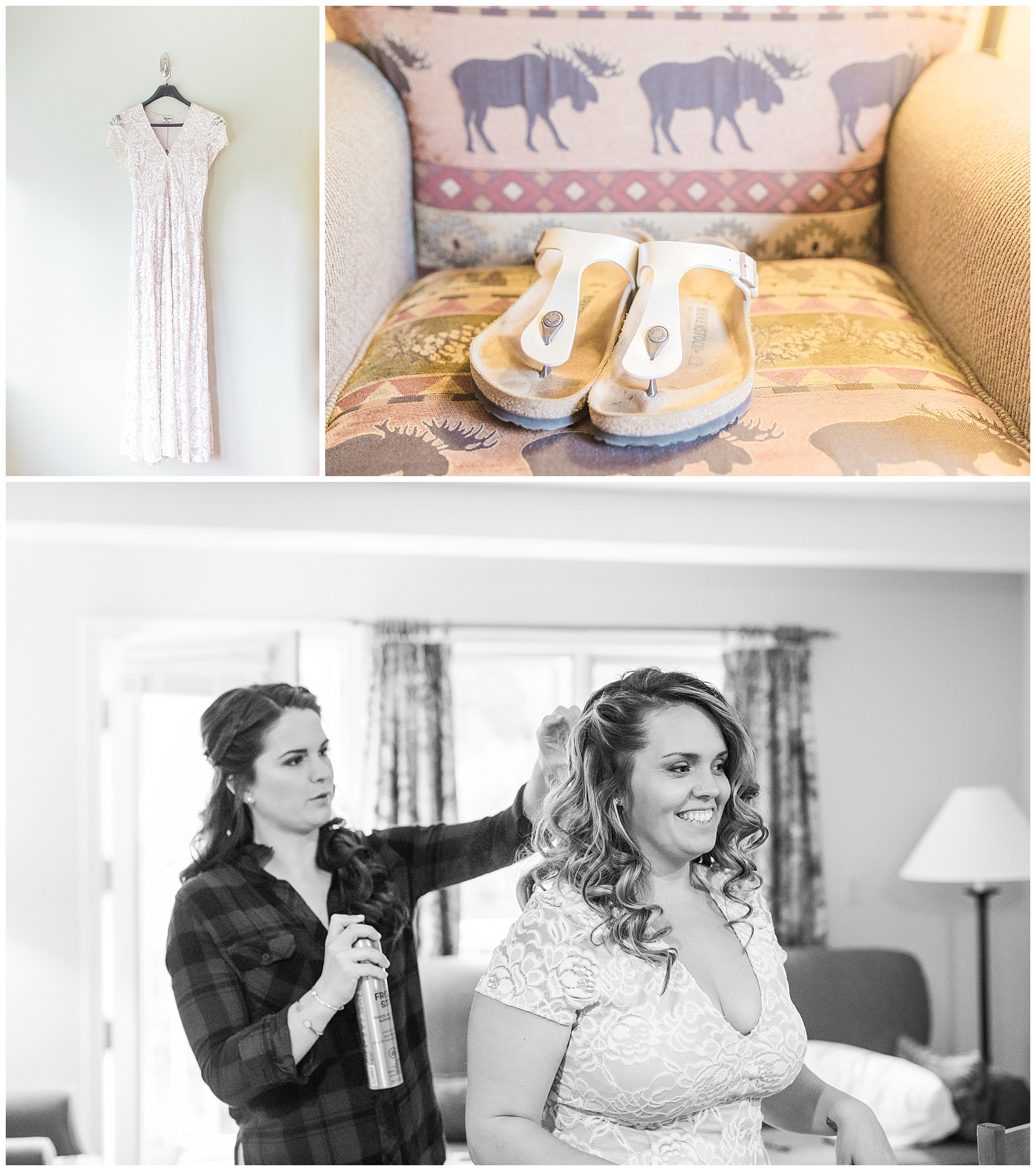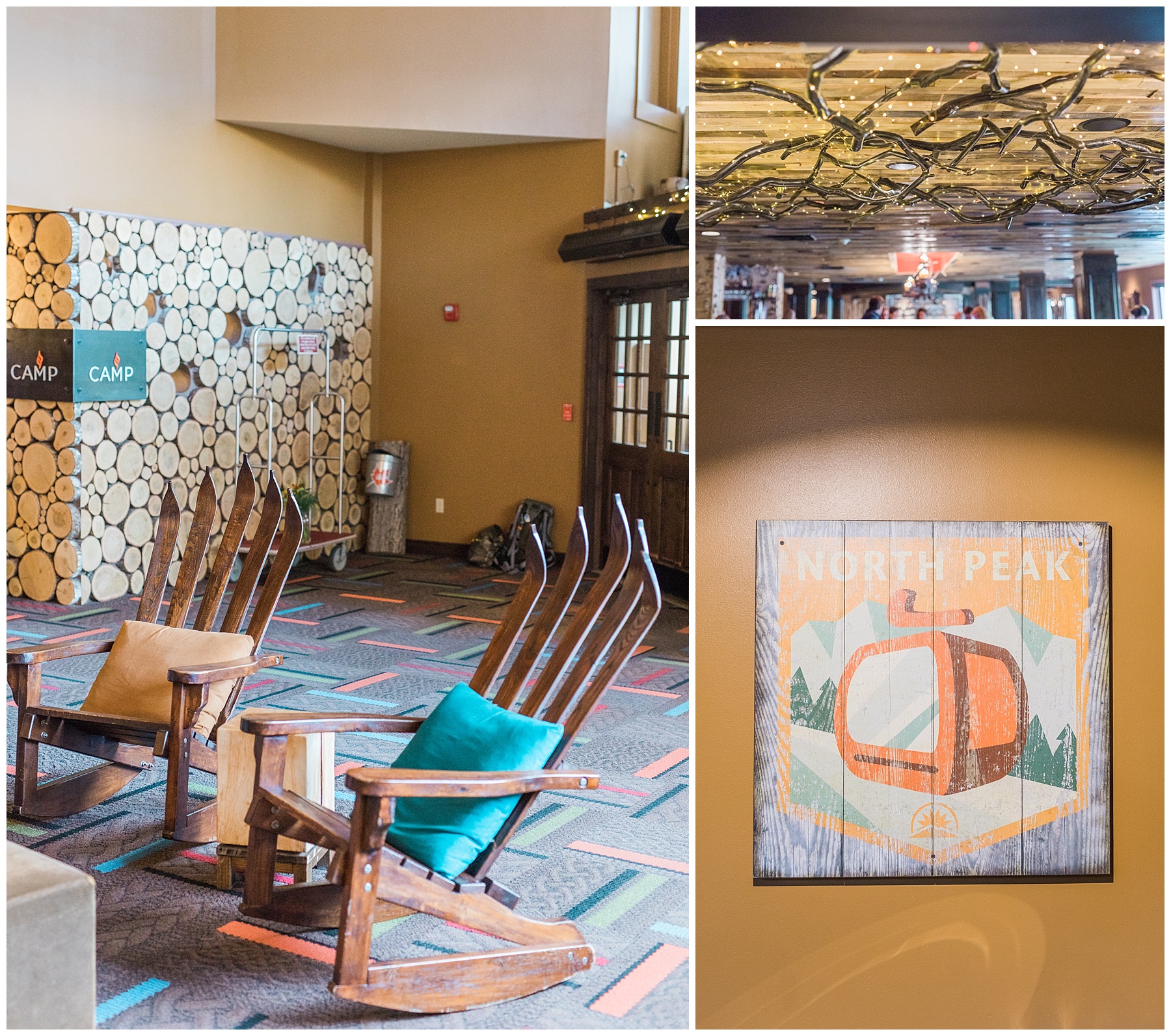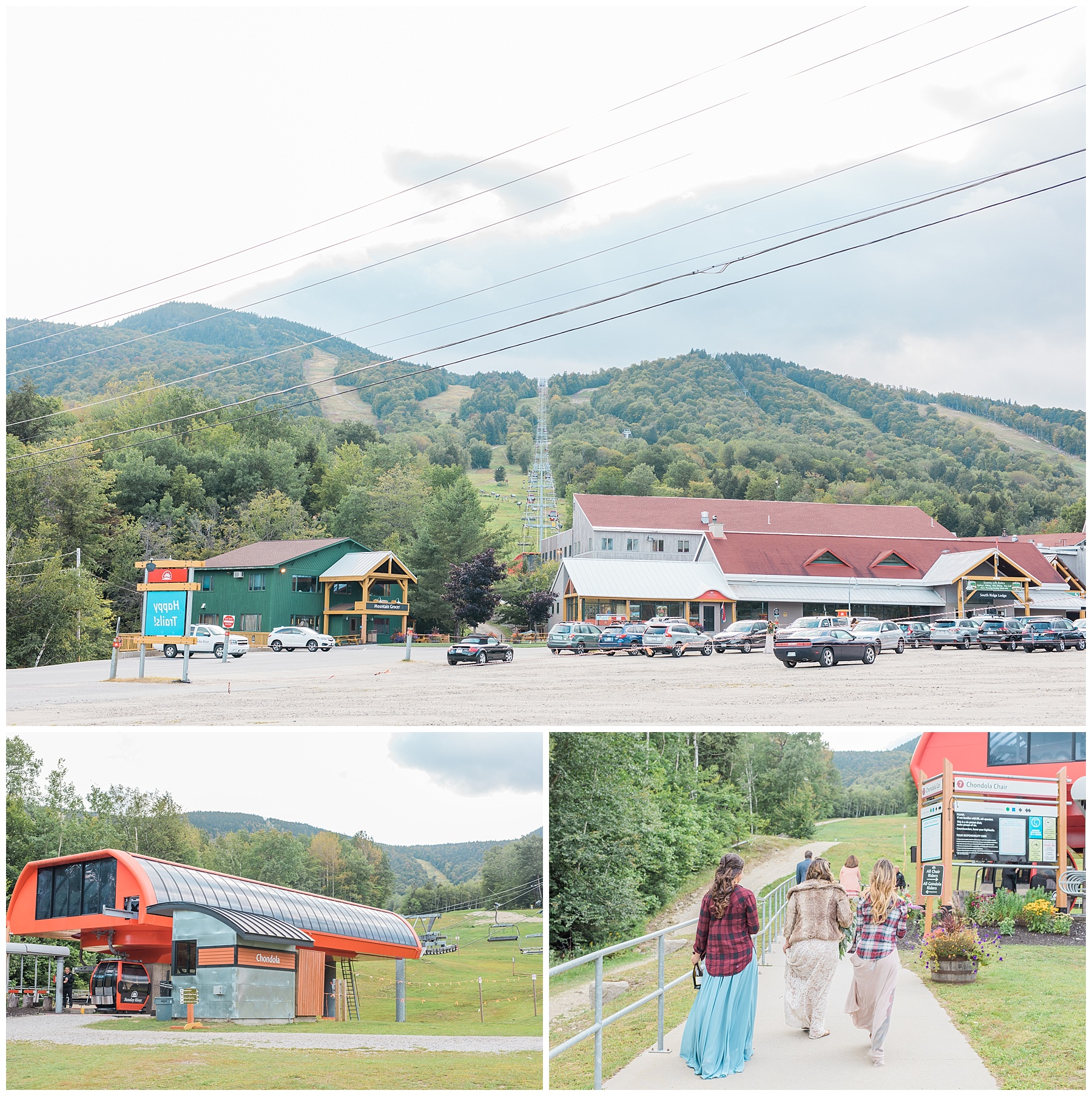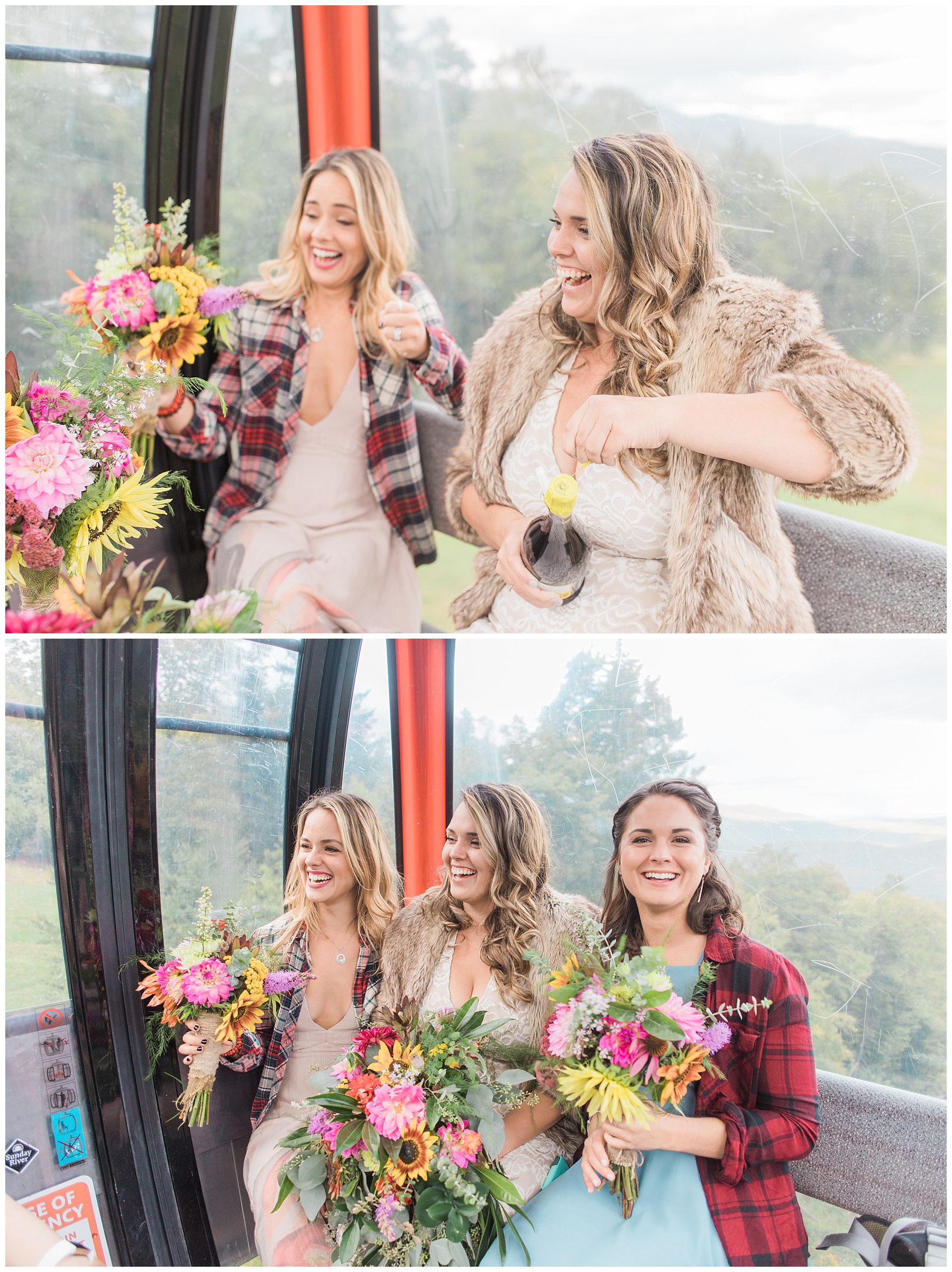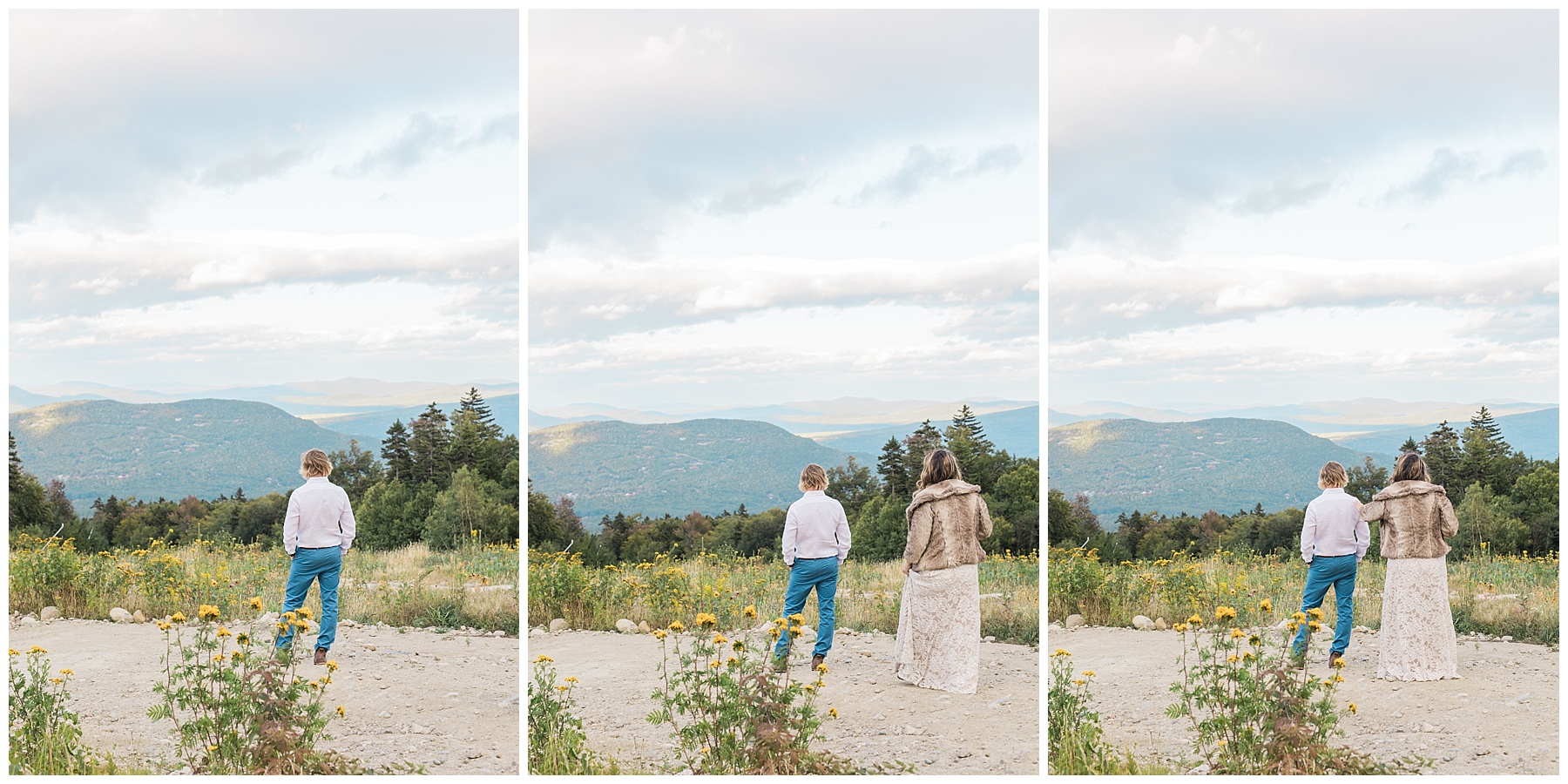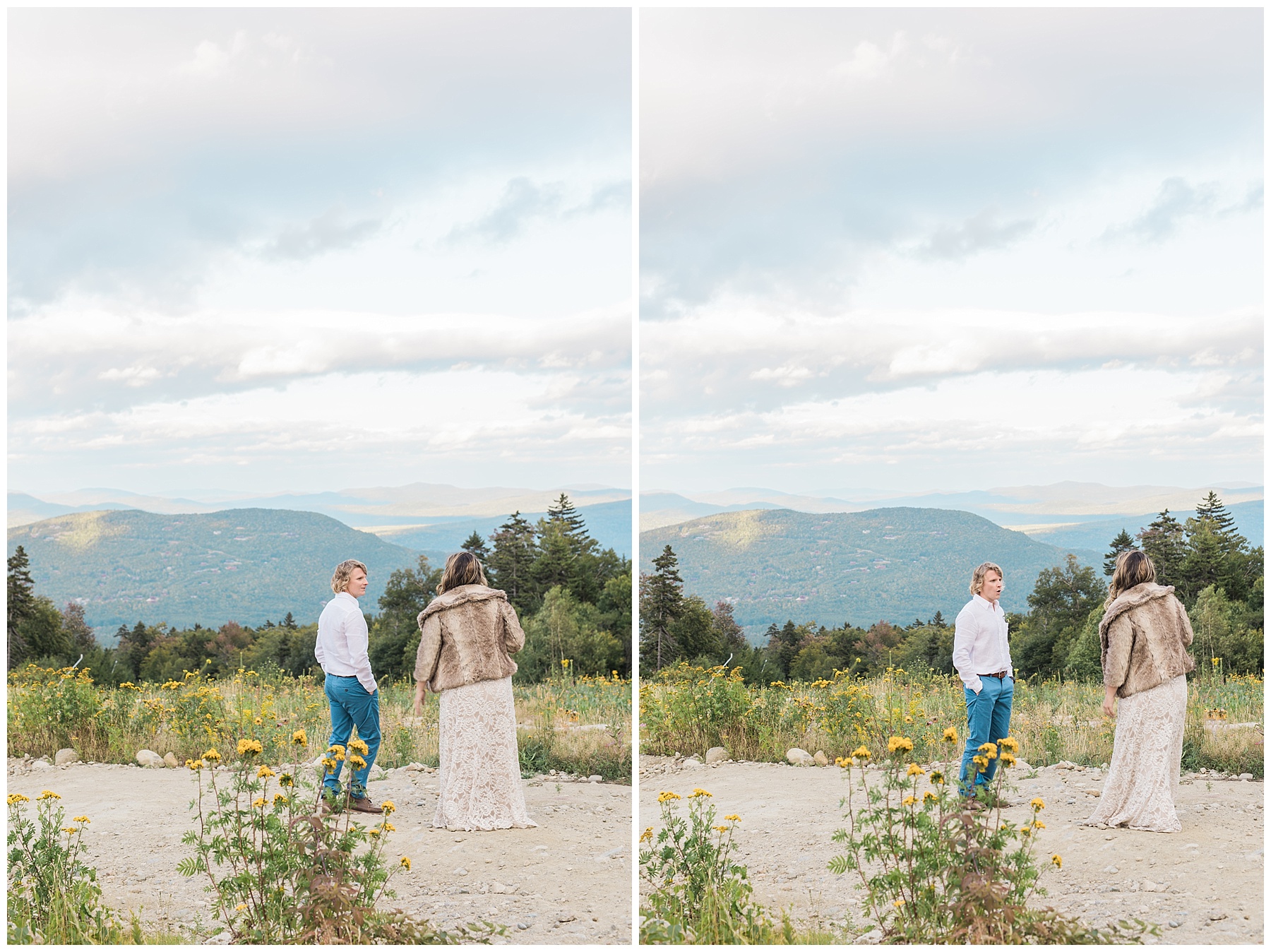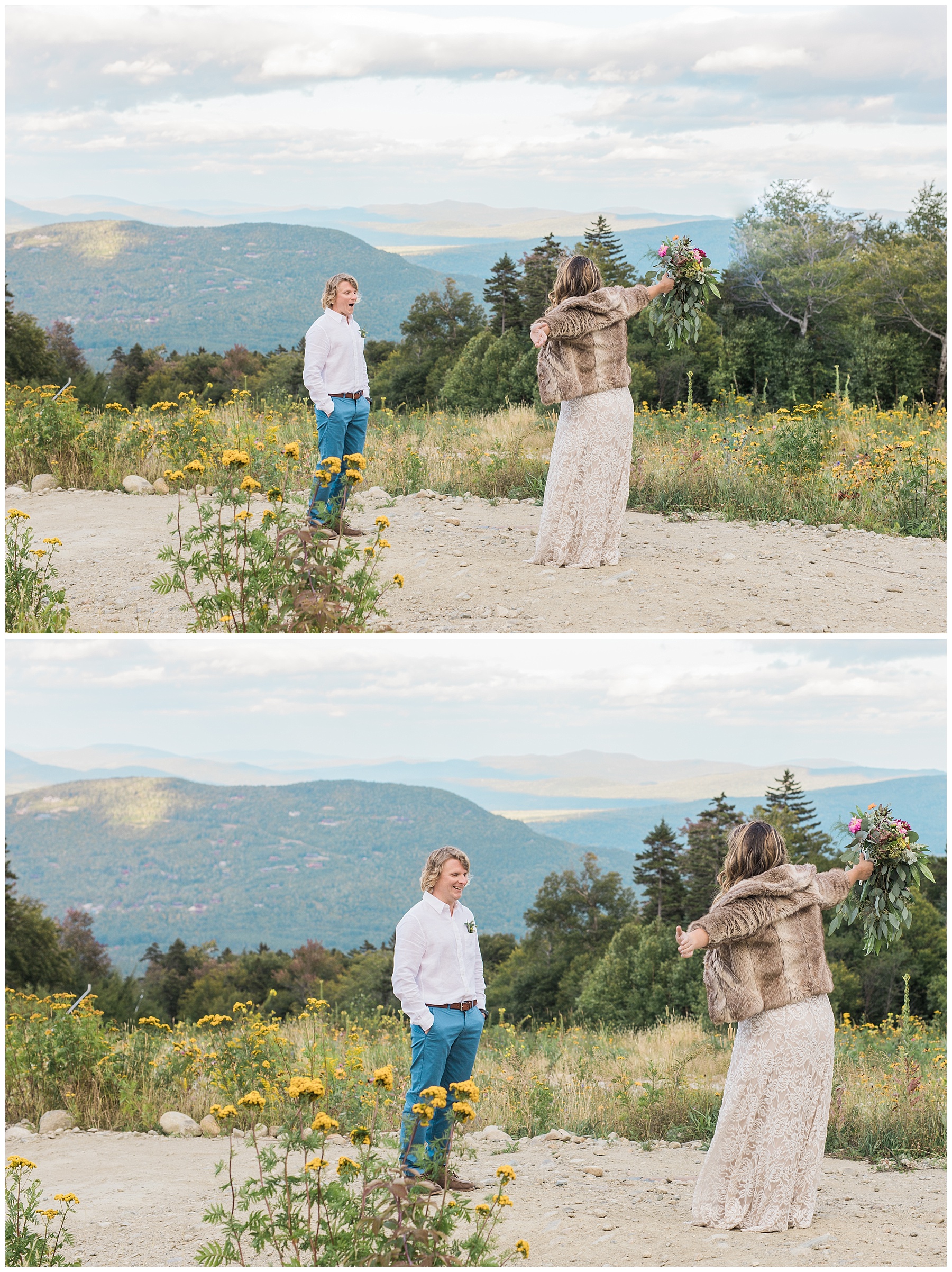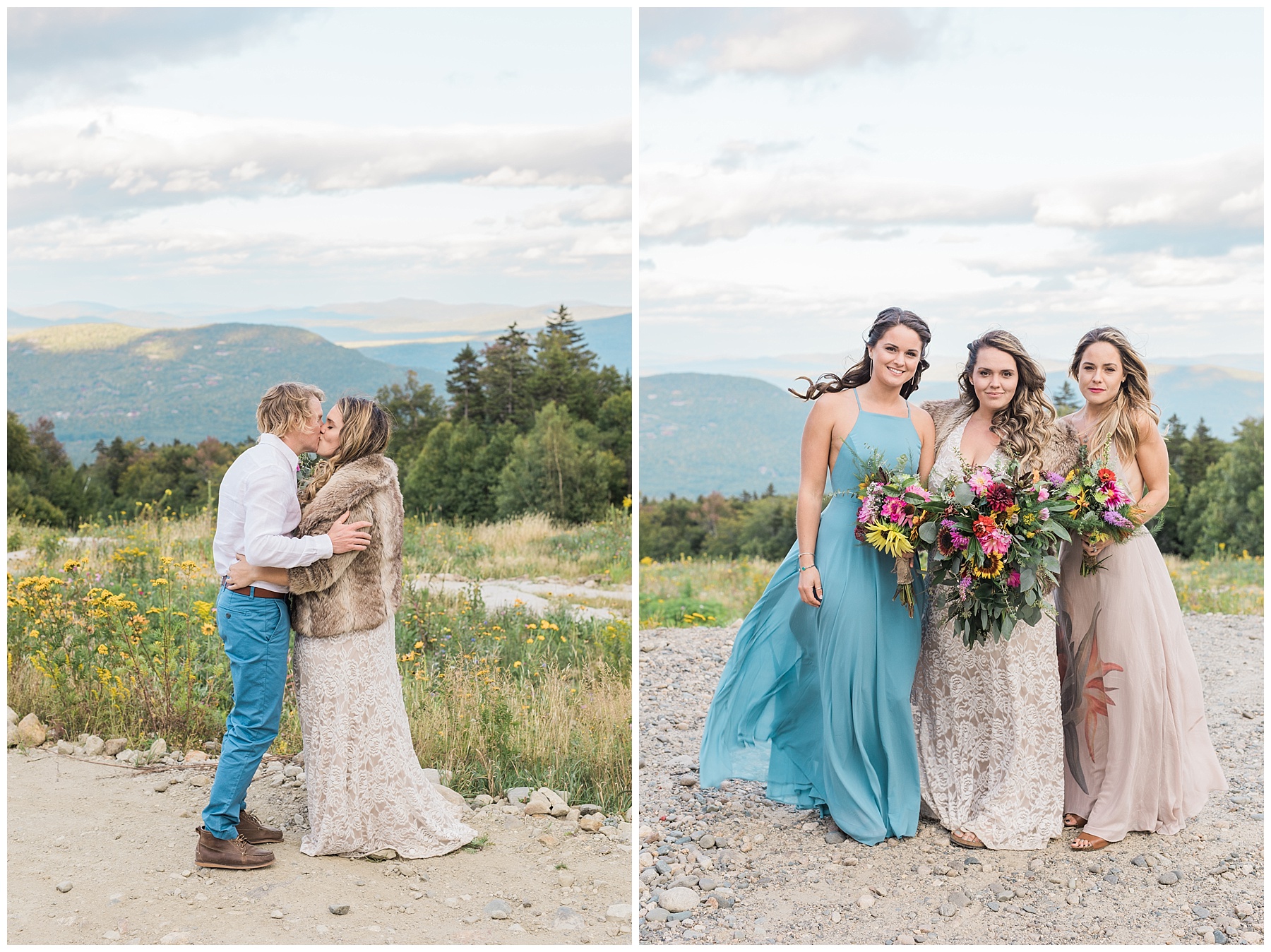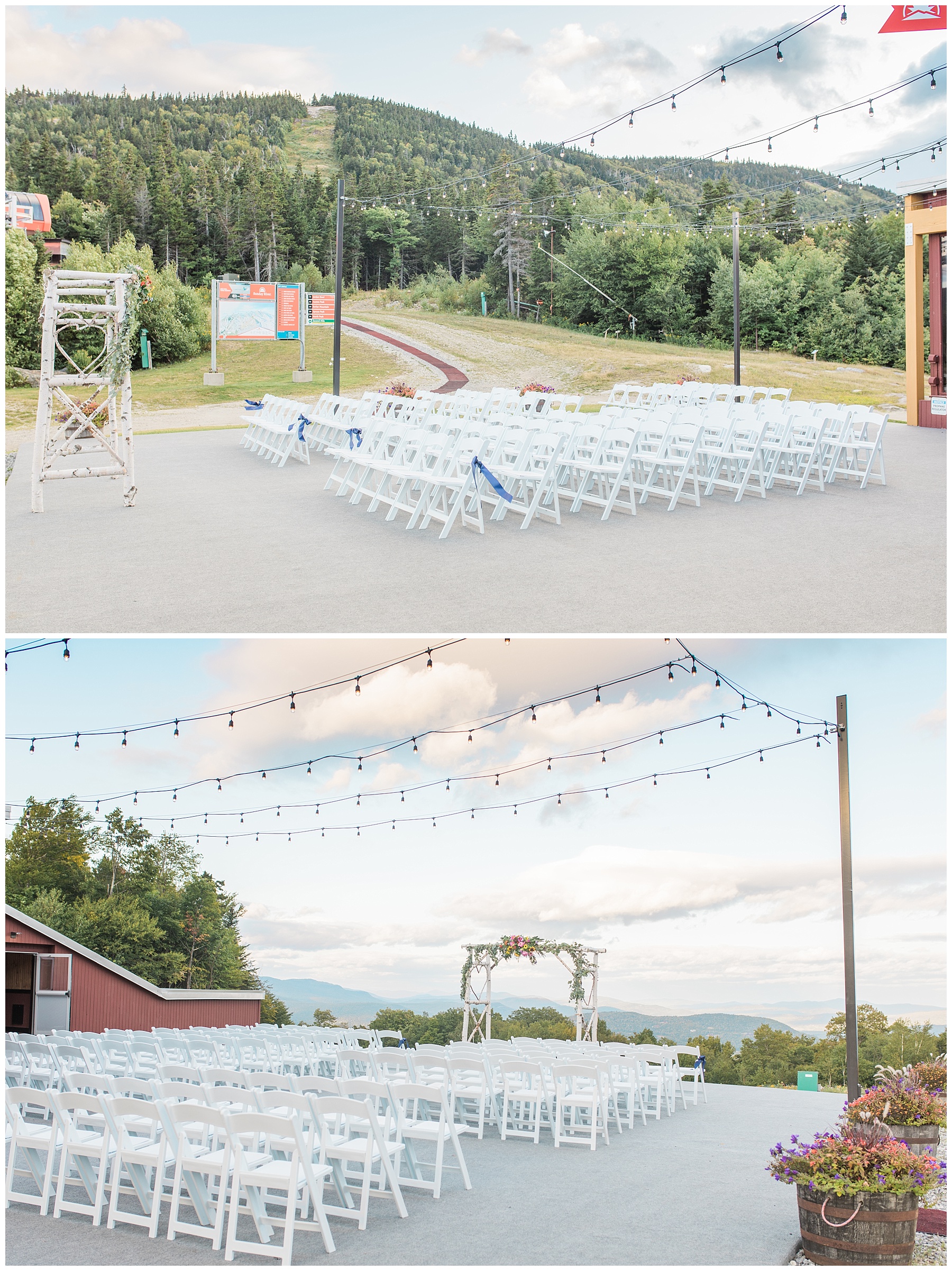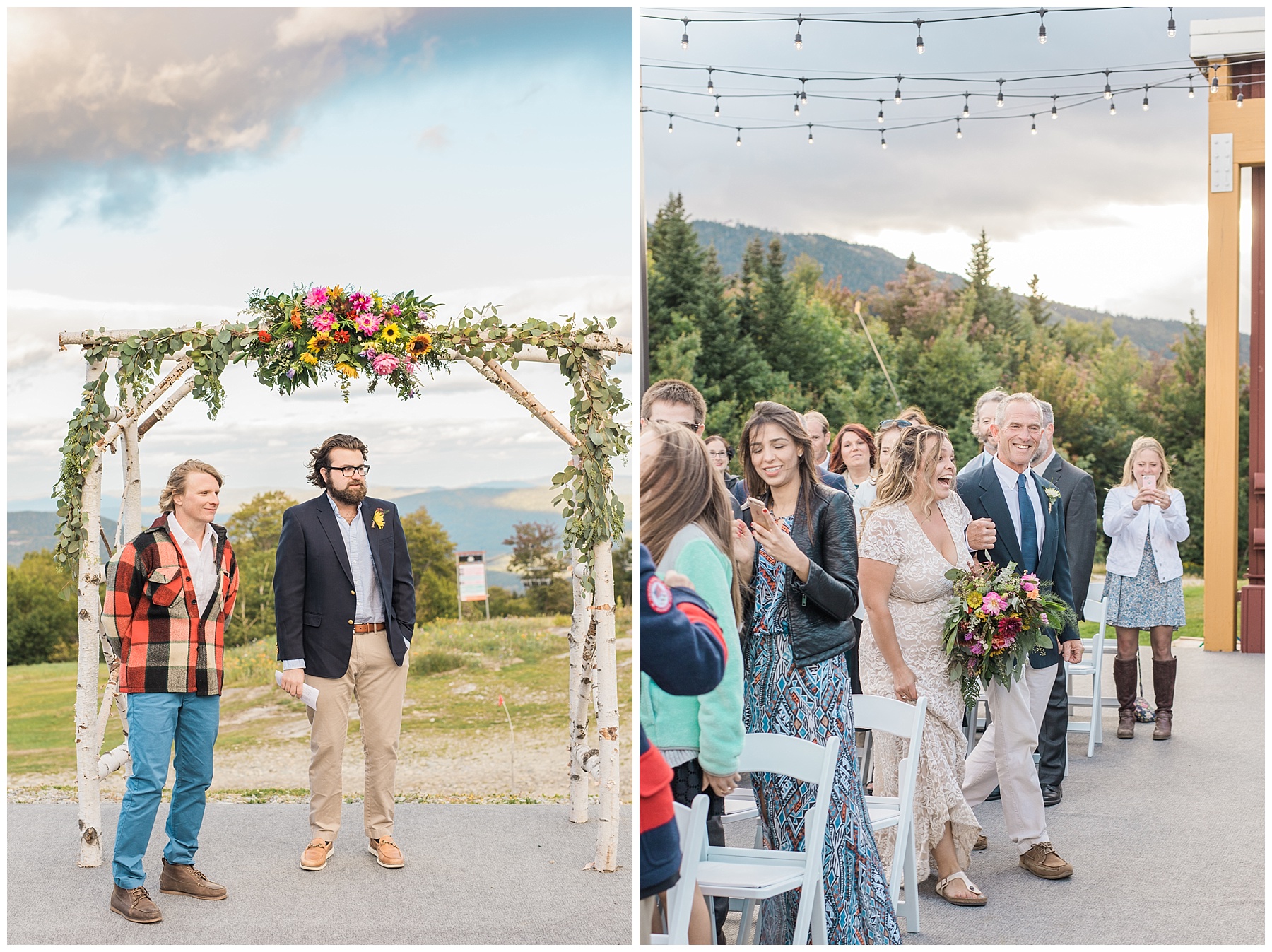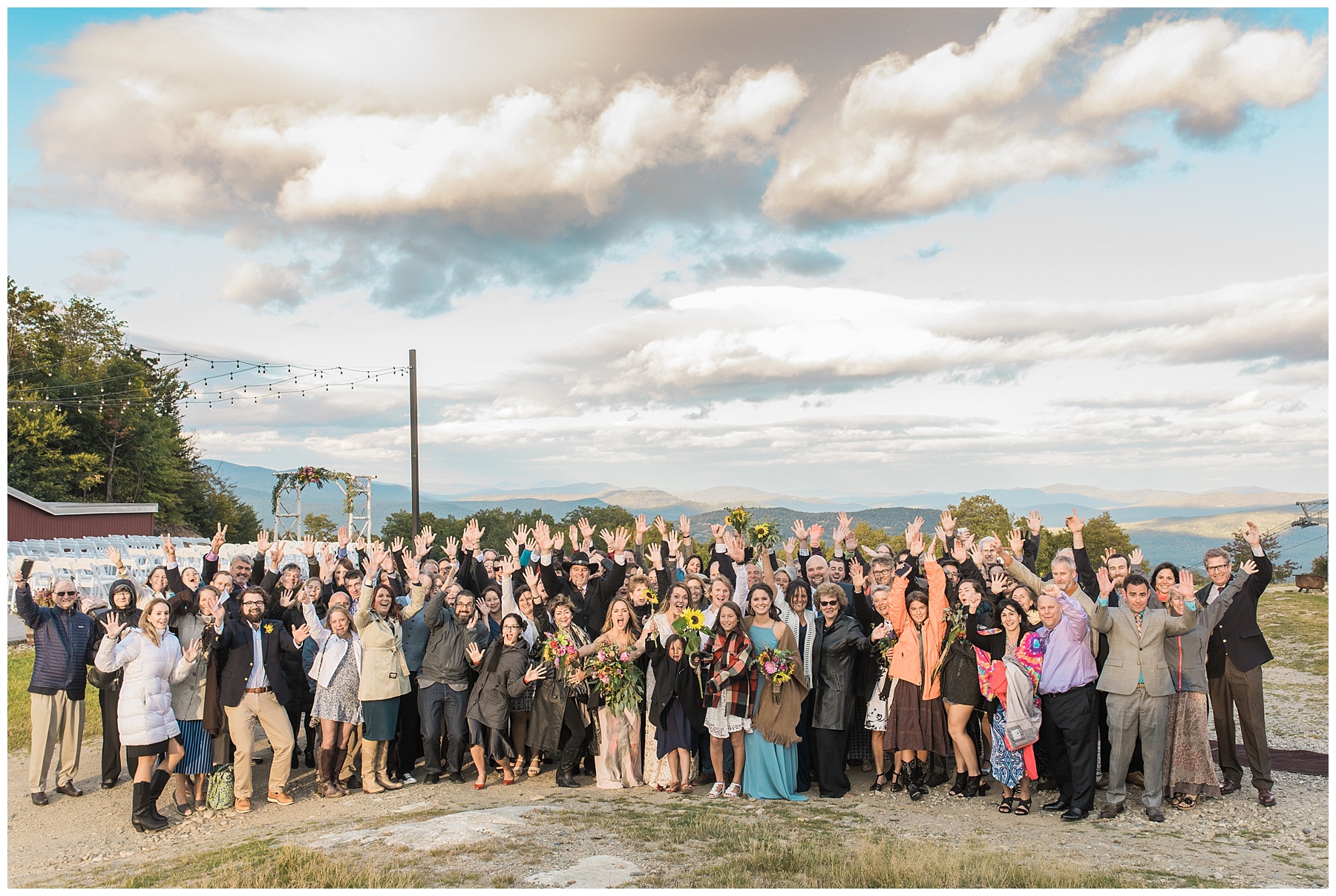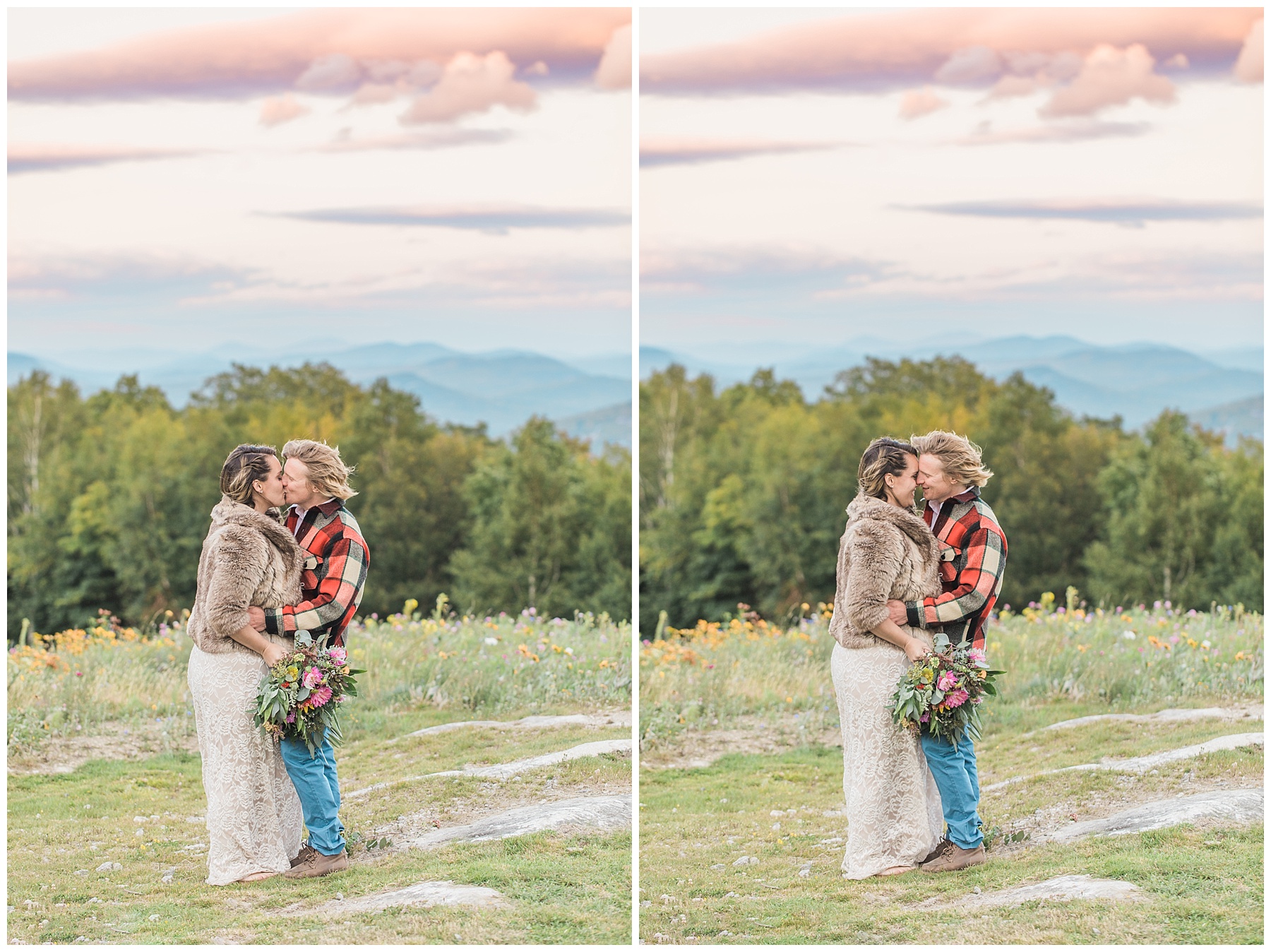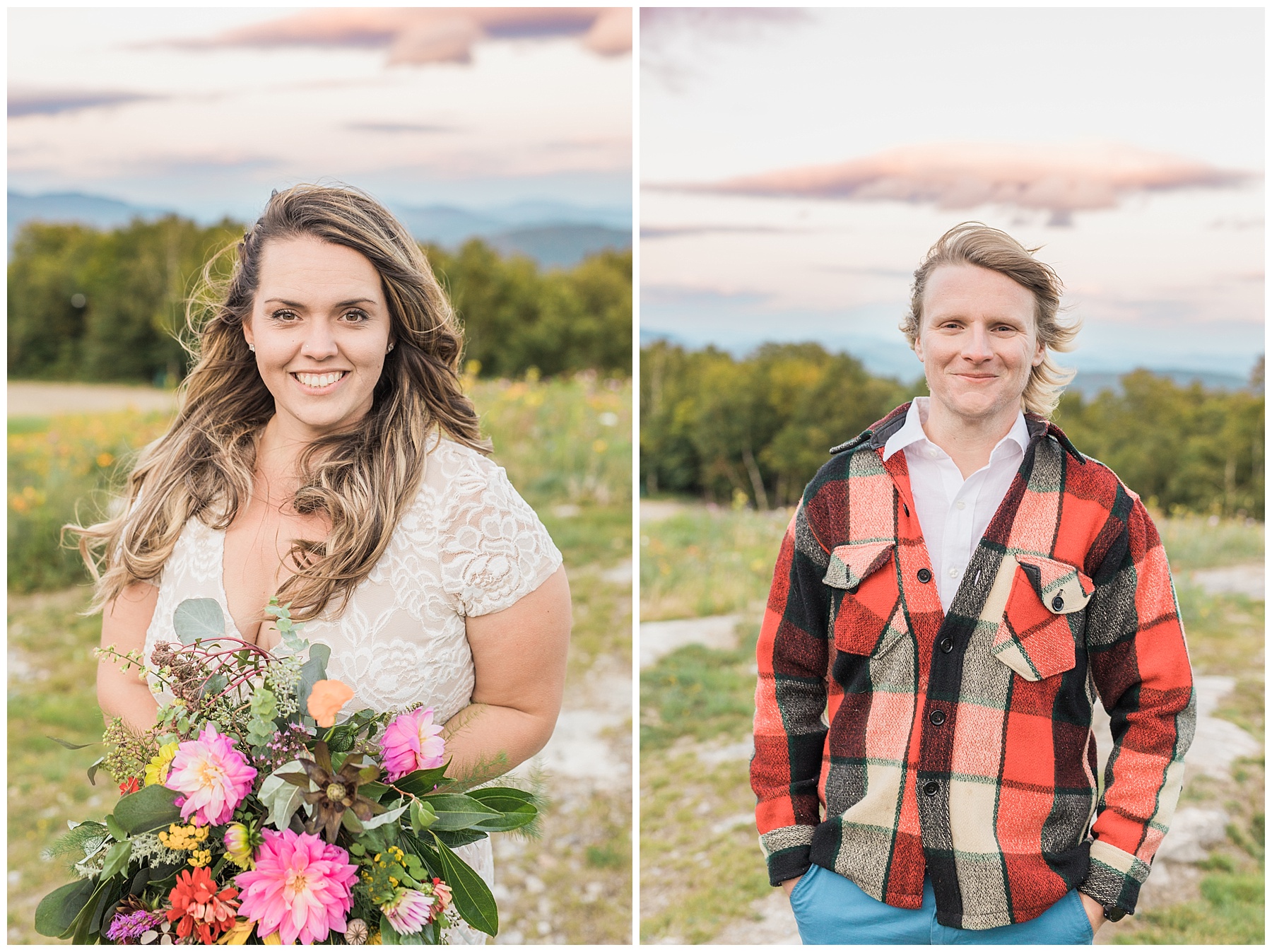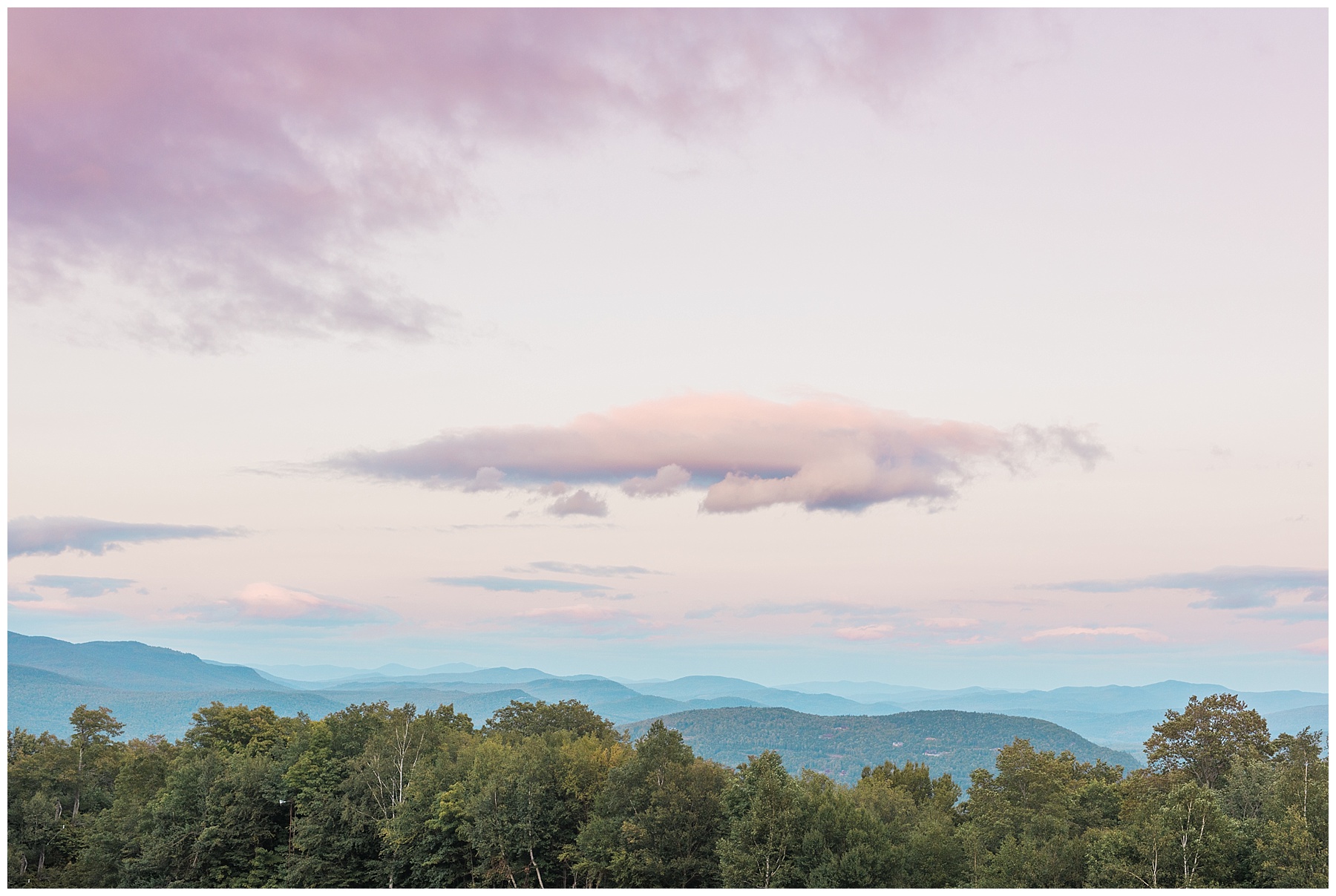 Below, you'll see that instead of a DJ or band, Shelley and Aaron chose to have a record playing station! This incorporated Aaron's love of music and records – what a unique idea!