Aaron and Victorianna's Gallaher Mansion Wedding | Norwalk, Connecticut Wedding Photographer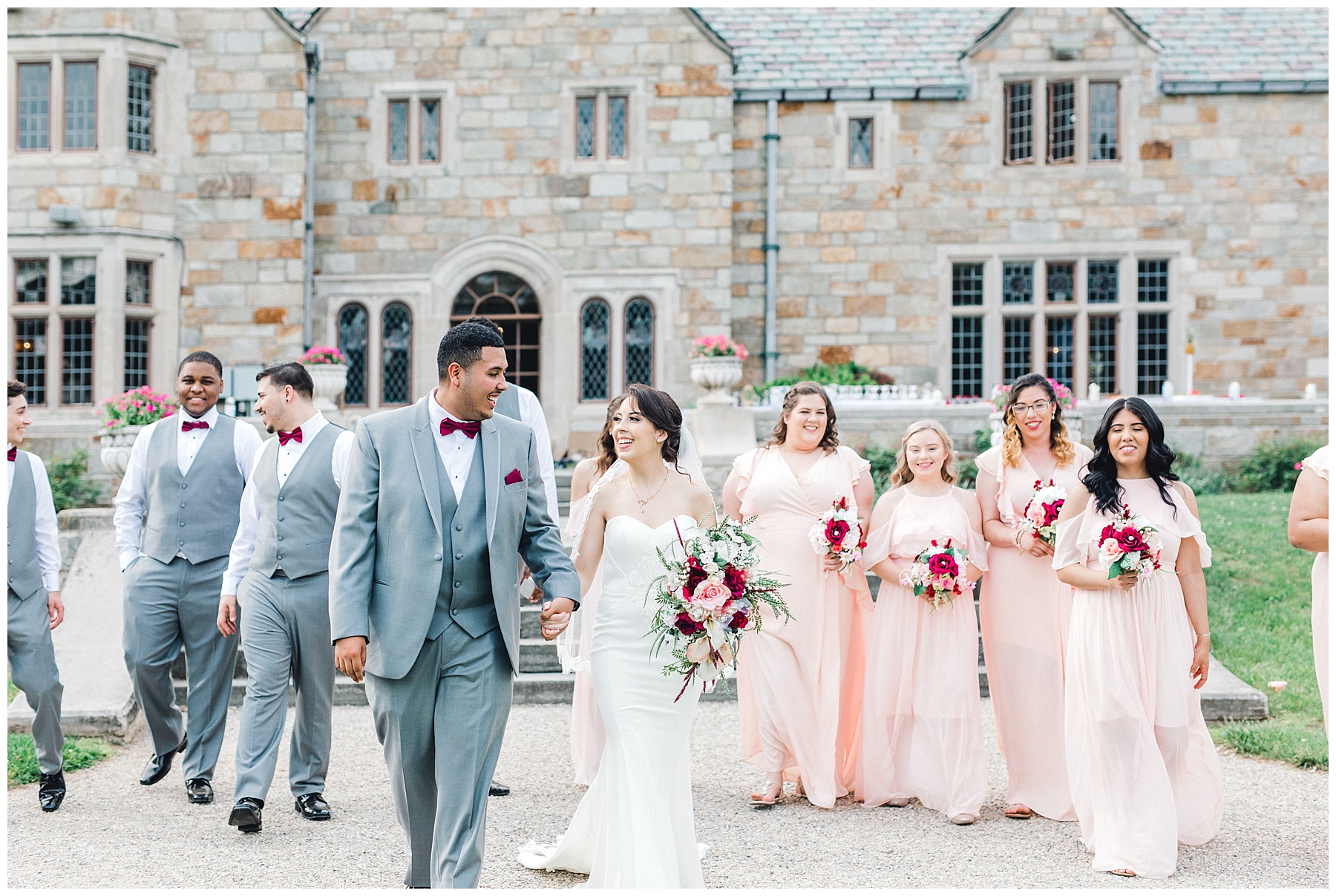 Aaron and Victorianna are Disney obsessed, so they decided to bring the magic and romance of Disney into their wedding day! This day was truly a fairytale come true!
"Once in a while, right in the middle of an ordinary life, love gives us a fairytale."
I first met Victorianna about 7 years ago, when she was still in High School. My husband was a youth leader at her church, and I was just starting out in my photographer career. I asked her if she wouldn't mind letting me try taking some Senior photos of her for my portfolio, which she happily agreed to! We became Facebook friends, and through social media, I watched her graduate high school, and shortly afterwards, she was accepted for a college internship at DisneyWorld – a dream come true! I vicariously lived through her days living and working at Disney! After a year there, she came home to Connecticut, and that's where she met Aaron. Aaron will tell you about how he remembers the day they met at work, about the moment he saw her for the first time, what she was wearing, what was said. They became friends, and after a year, Aaron mustered up the courage to ask her out for a date! And the rest, as they say, is history. Aaron proposed to her a few years later by inviting her to go to a movie, where she was met by a large group of her friends and family holding up signs saying, "Marry Me Victorianna" – how sweet is that?! When Aaron and Victorianna were looking for a wedding venue, they came across Gallaher Mansion in Norwalk, CT. Driving down the narrow forest road, you pull up to this gorgeous mansion and your jaw just drops. It's that incredible! And what a perfect setting for a storybook romantic Disney wedding! Their wedding took place on a very warm late May afternoon. And by "warm", I mean a sweltering 90 degrees, with 90% humidity! But we were just happy that it didn't rain! Scroll down to read more about this amazing wedding and see all beautiful images!
Venue: Gallaher Mansion, Norwalk, Connecticut
Wedding Planner: Latisha of Bluu Ribbon Events, Danbury, Connecticut
Hair/Makeup Team: Brushed By Deanna, Shelton, Connecticut
Videographer: Brushed By Deanna, Shelton, Connecticut
DJ: DJ Dan with All Star Music, Connecticut
Caterer: Espinal Grocery, Danbury, Connecticut
Dress: Your Dream Bridal, Sudbury, Massachusetts
Groom's Apparel: Oscar's Tux, Bristol, Connecticut
Photographer: Andrea Simmons Photography LLC, Augusta, Maine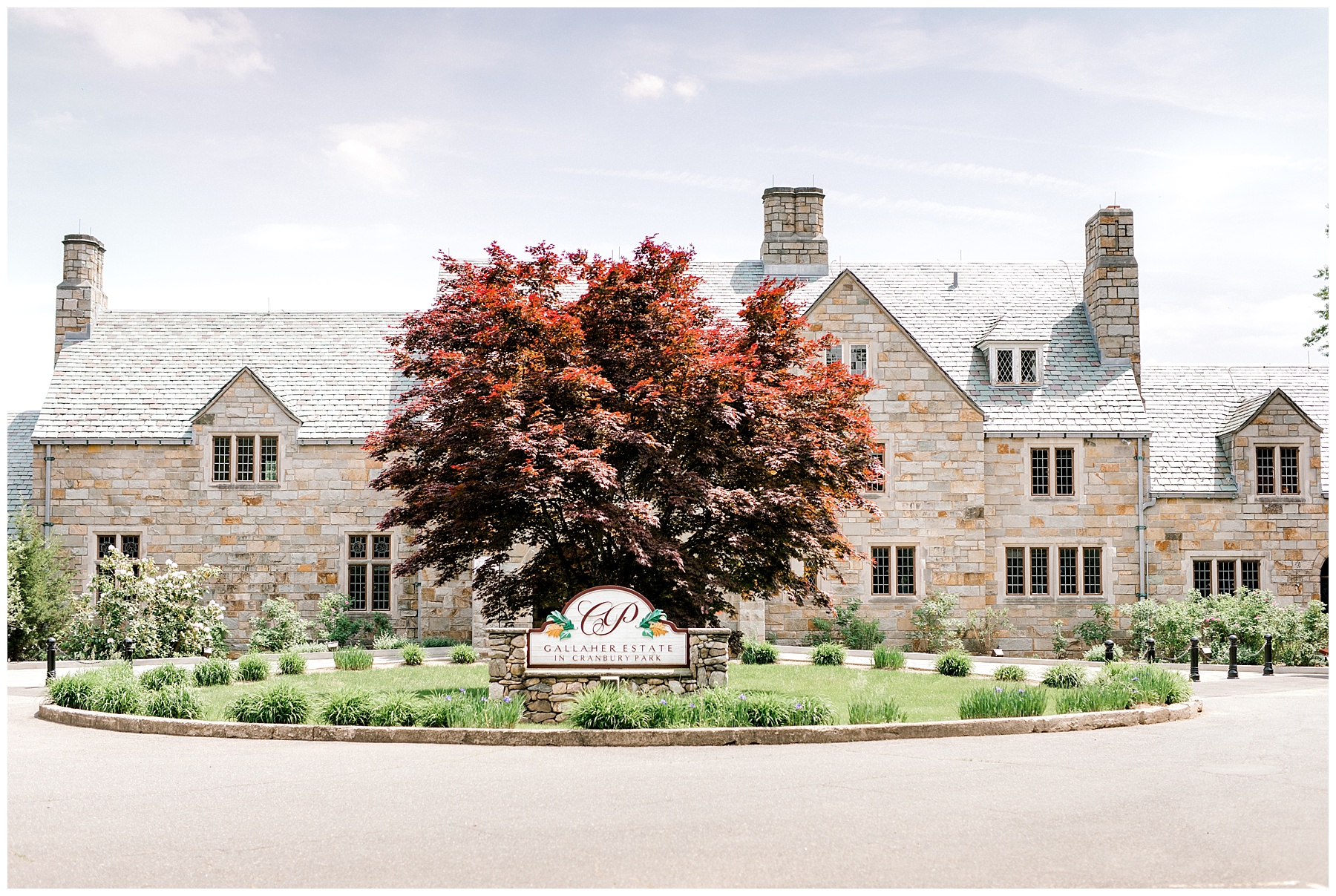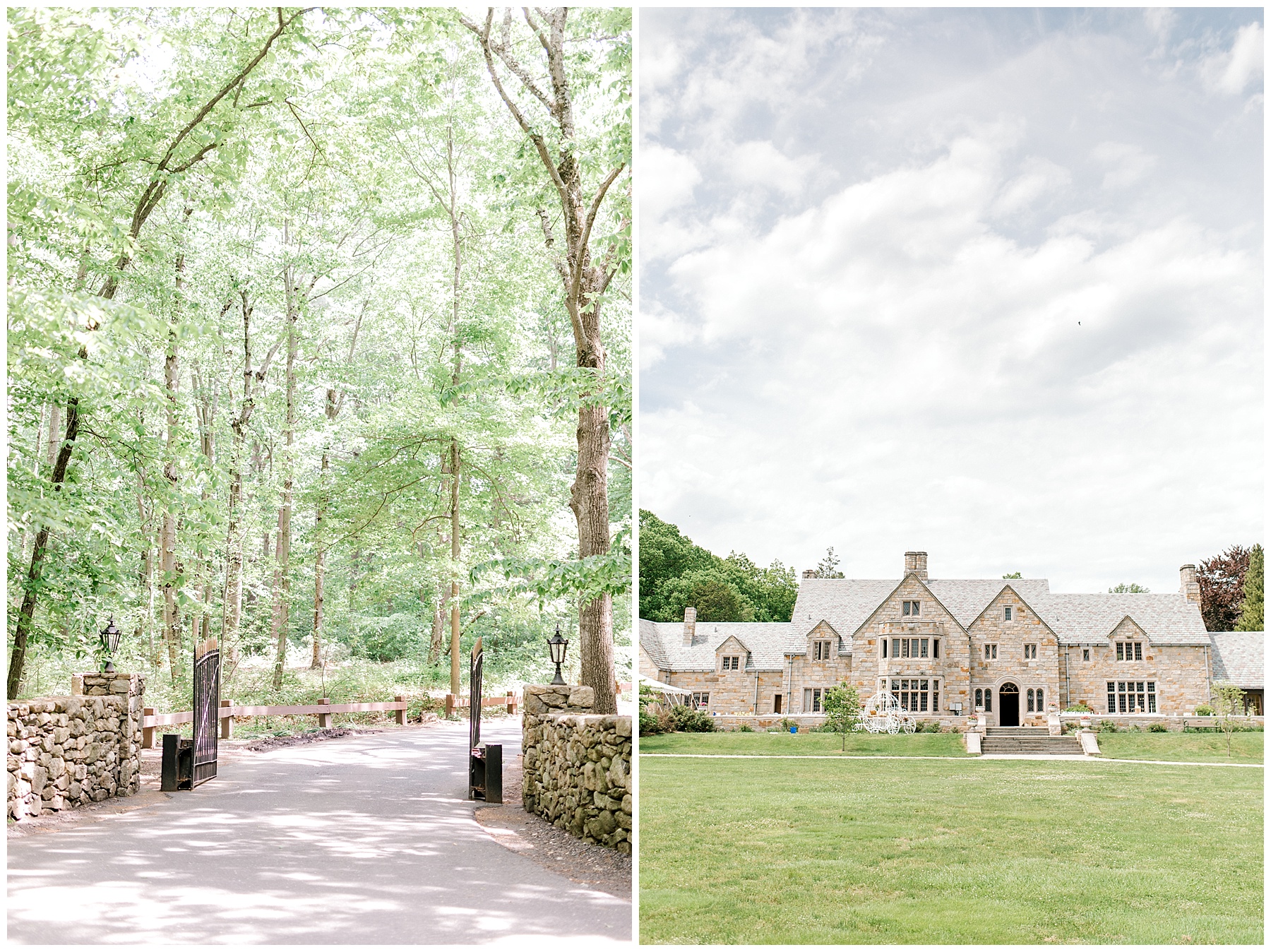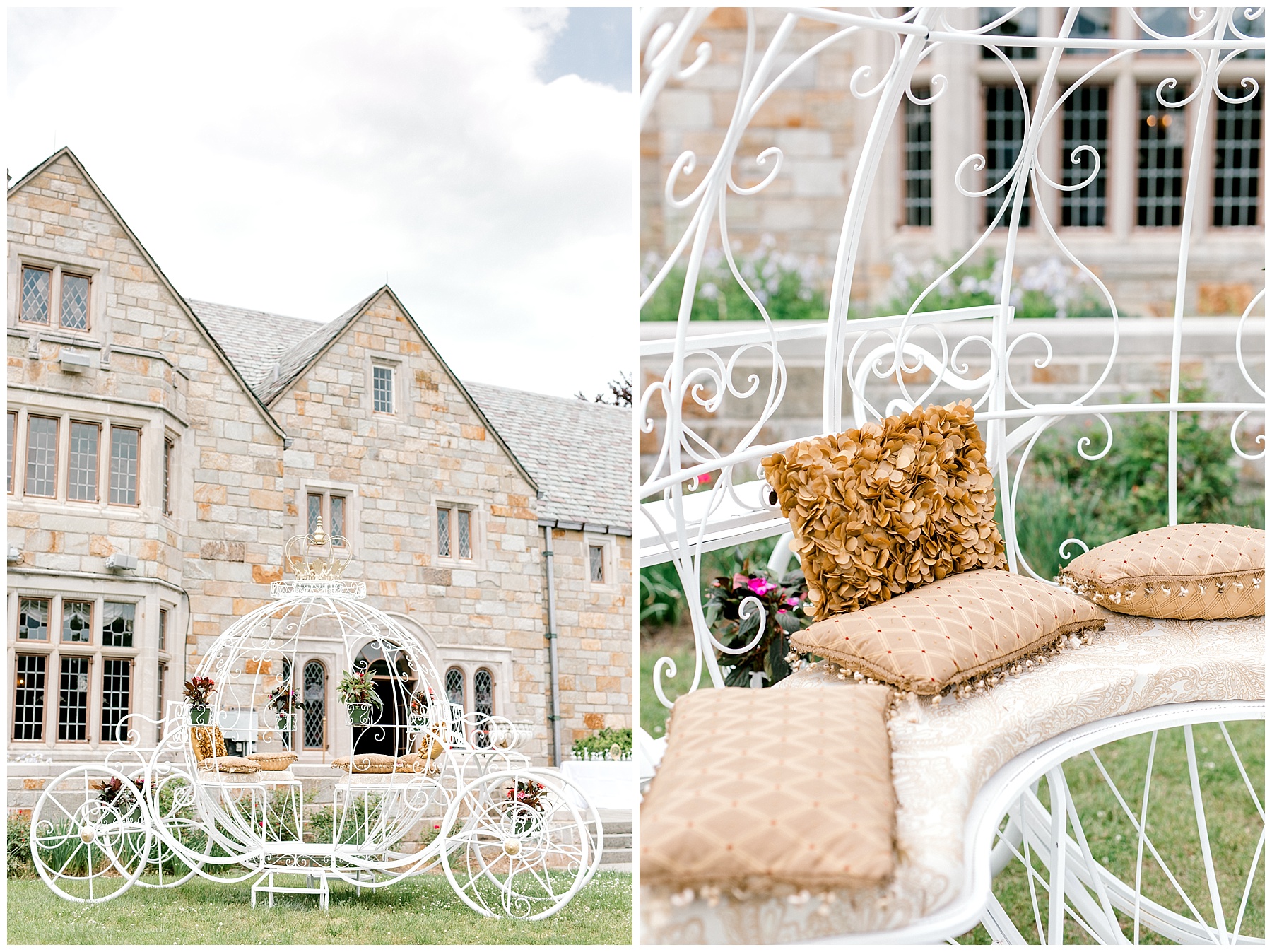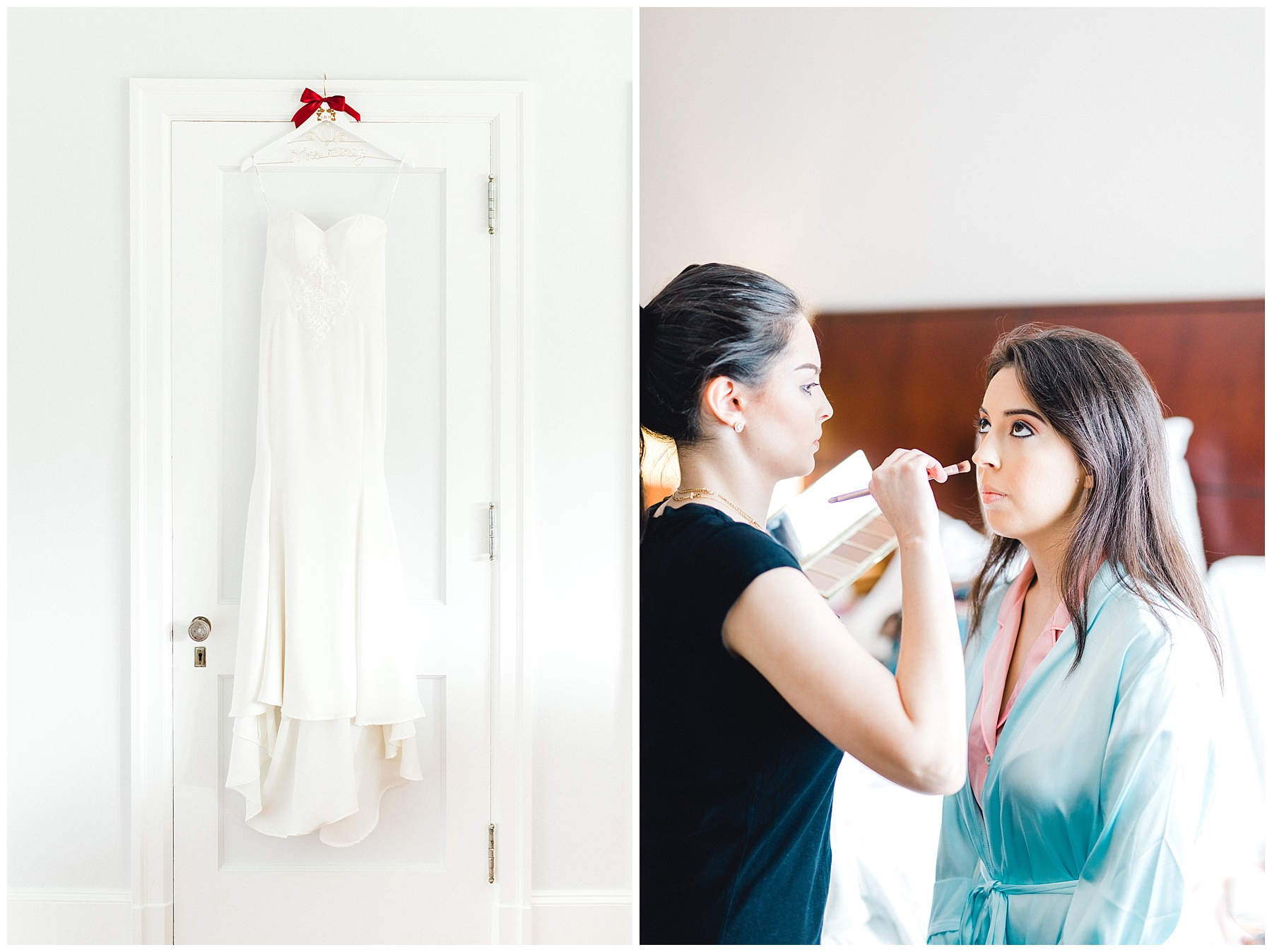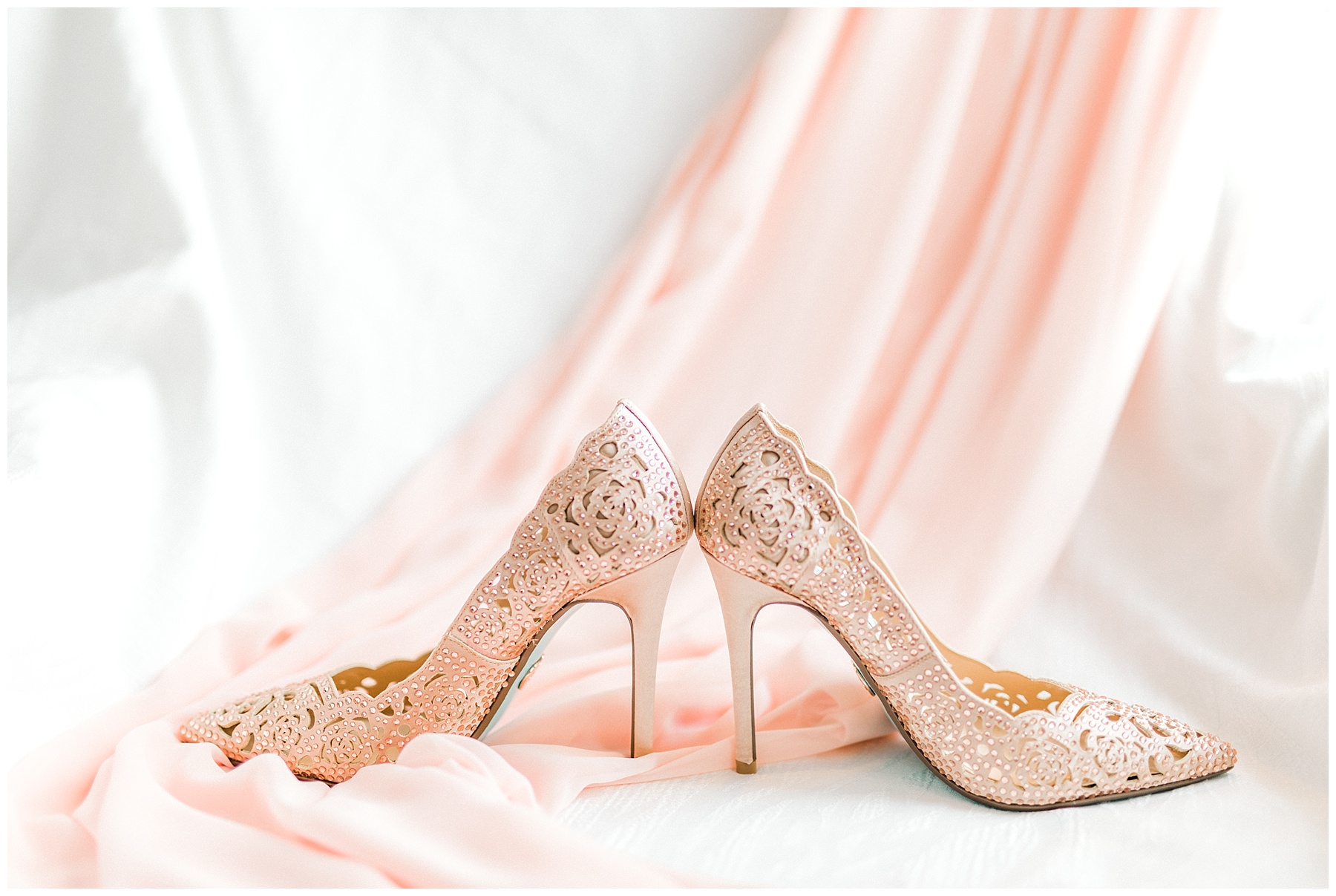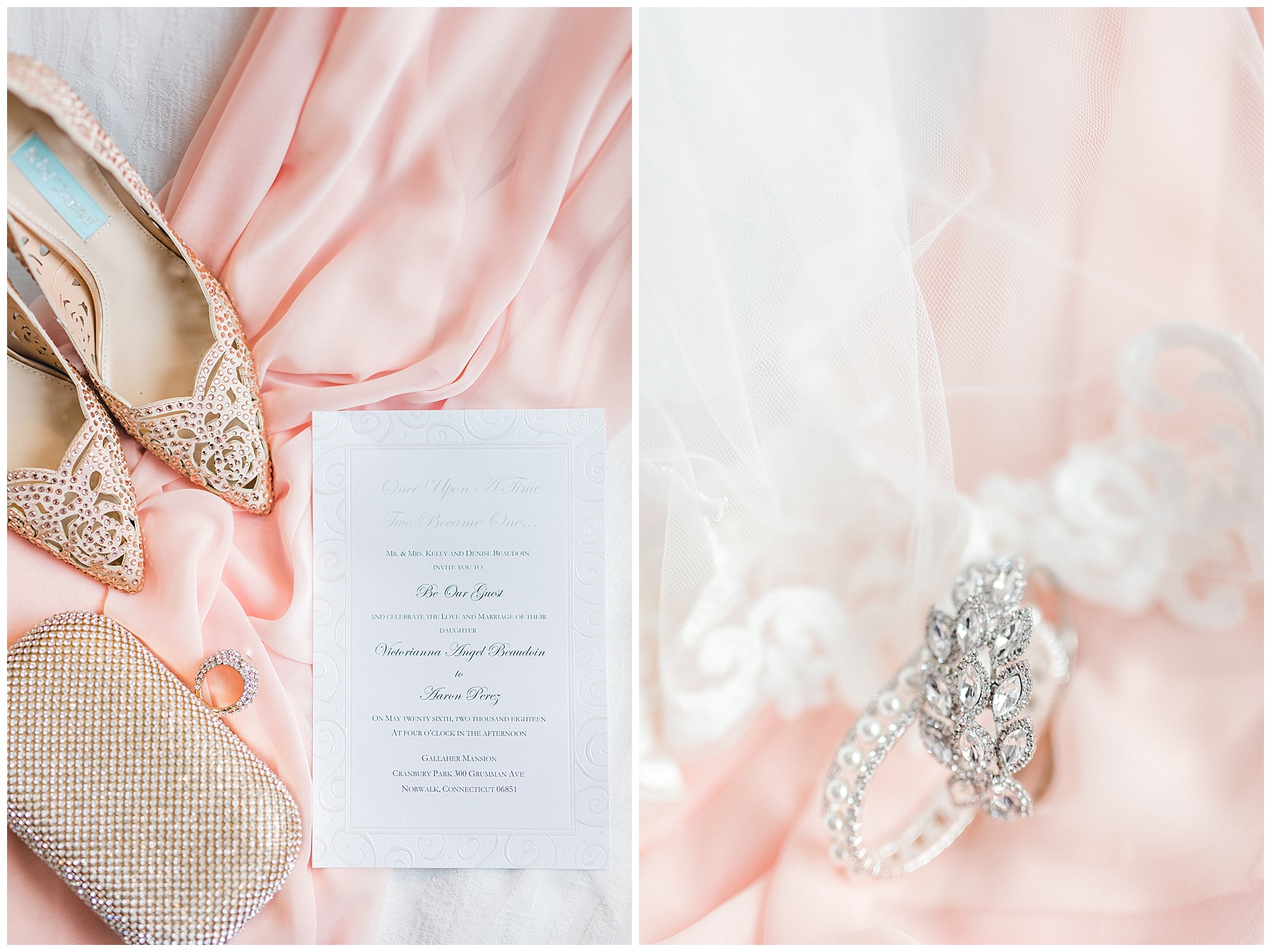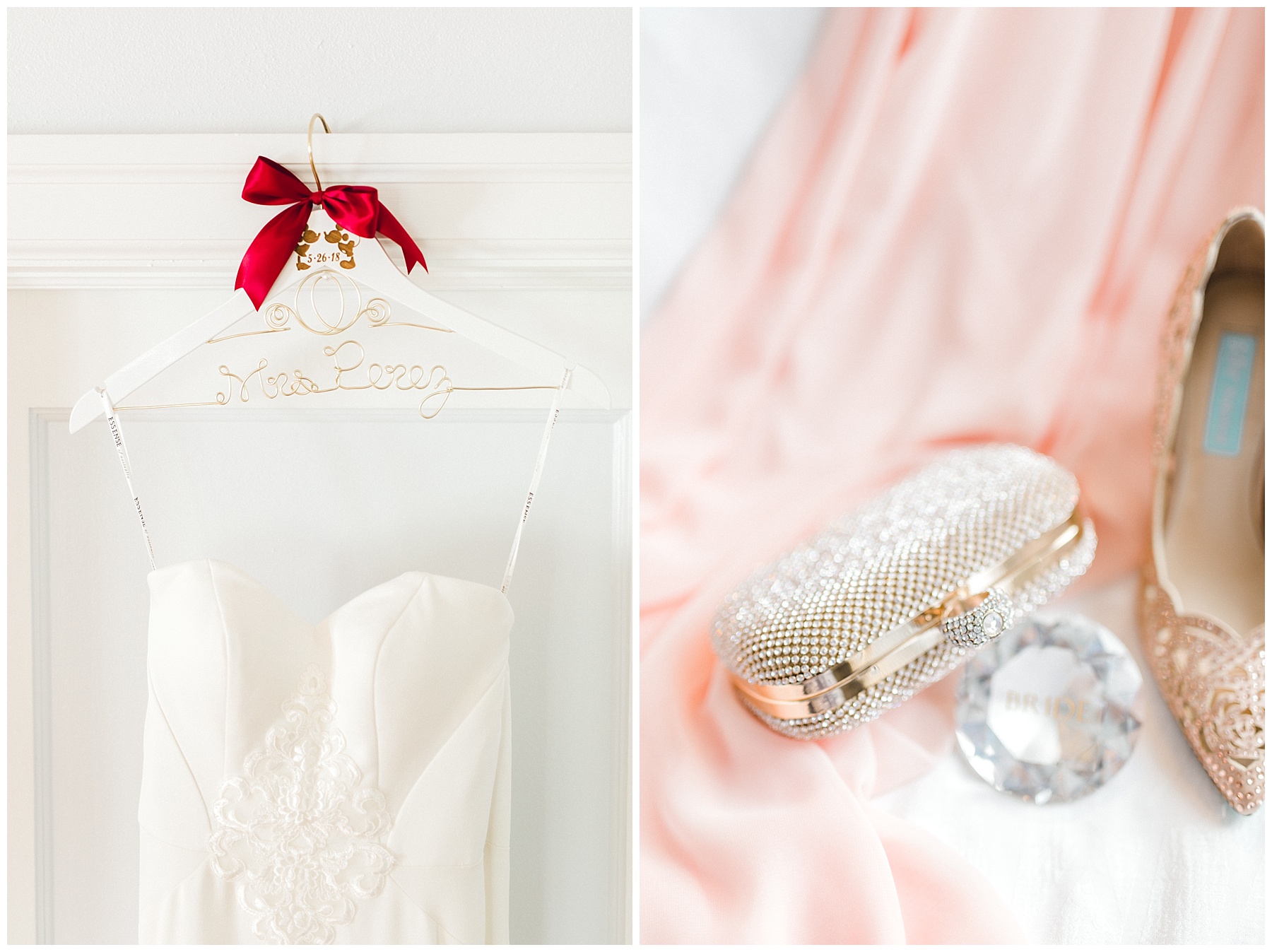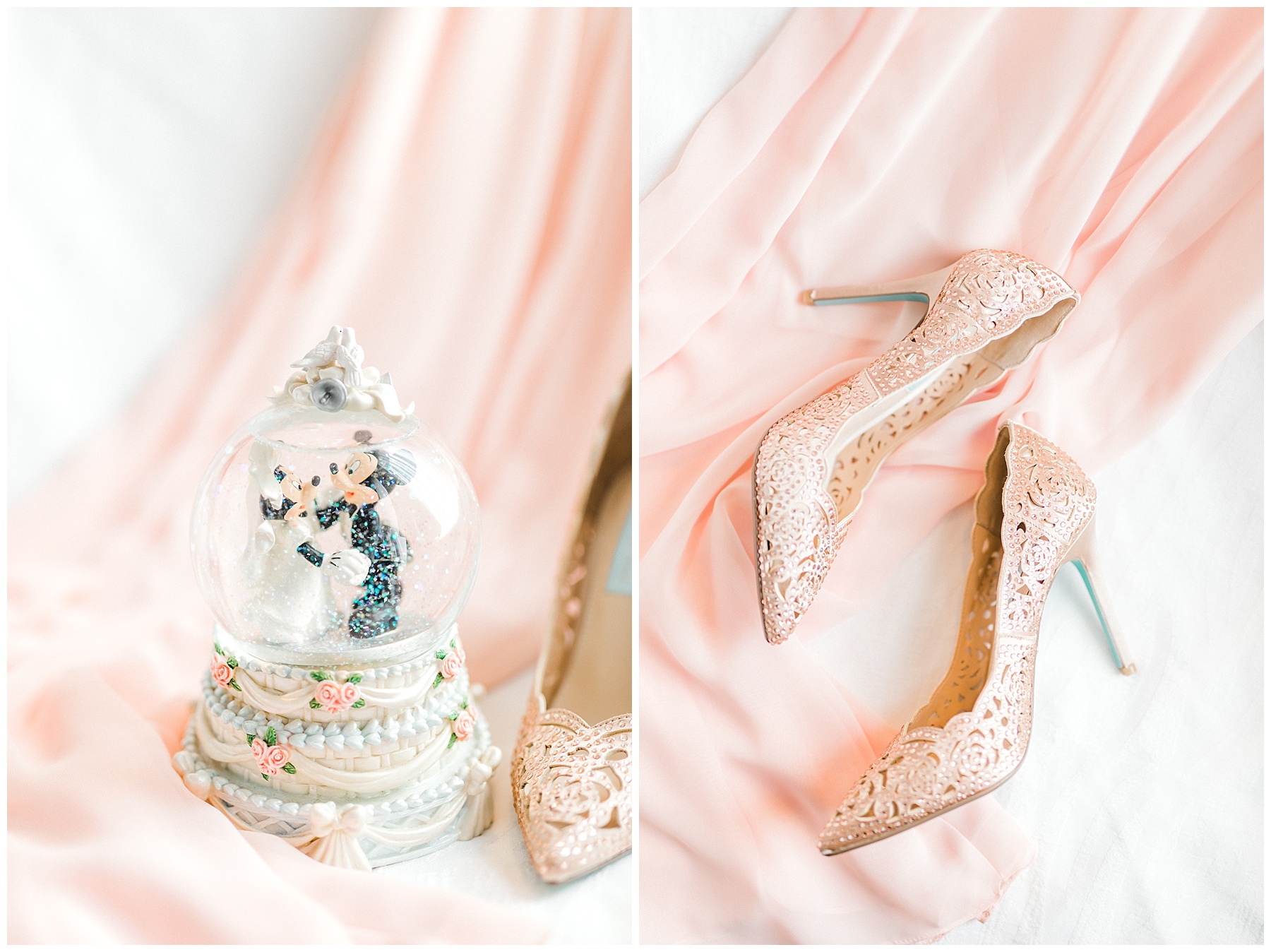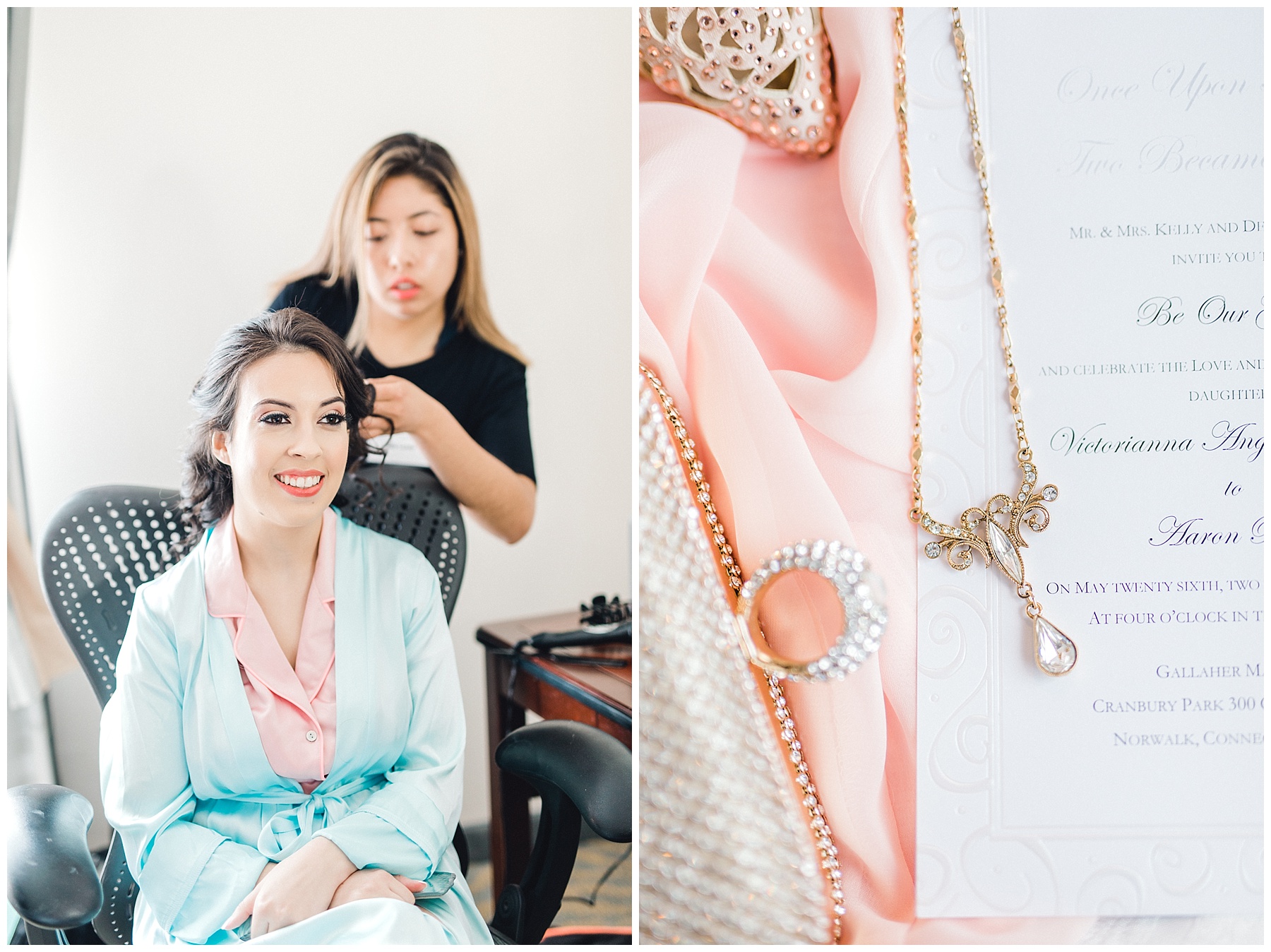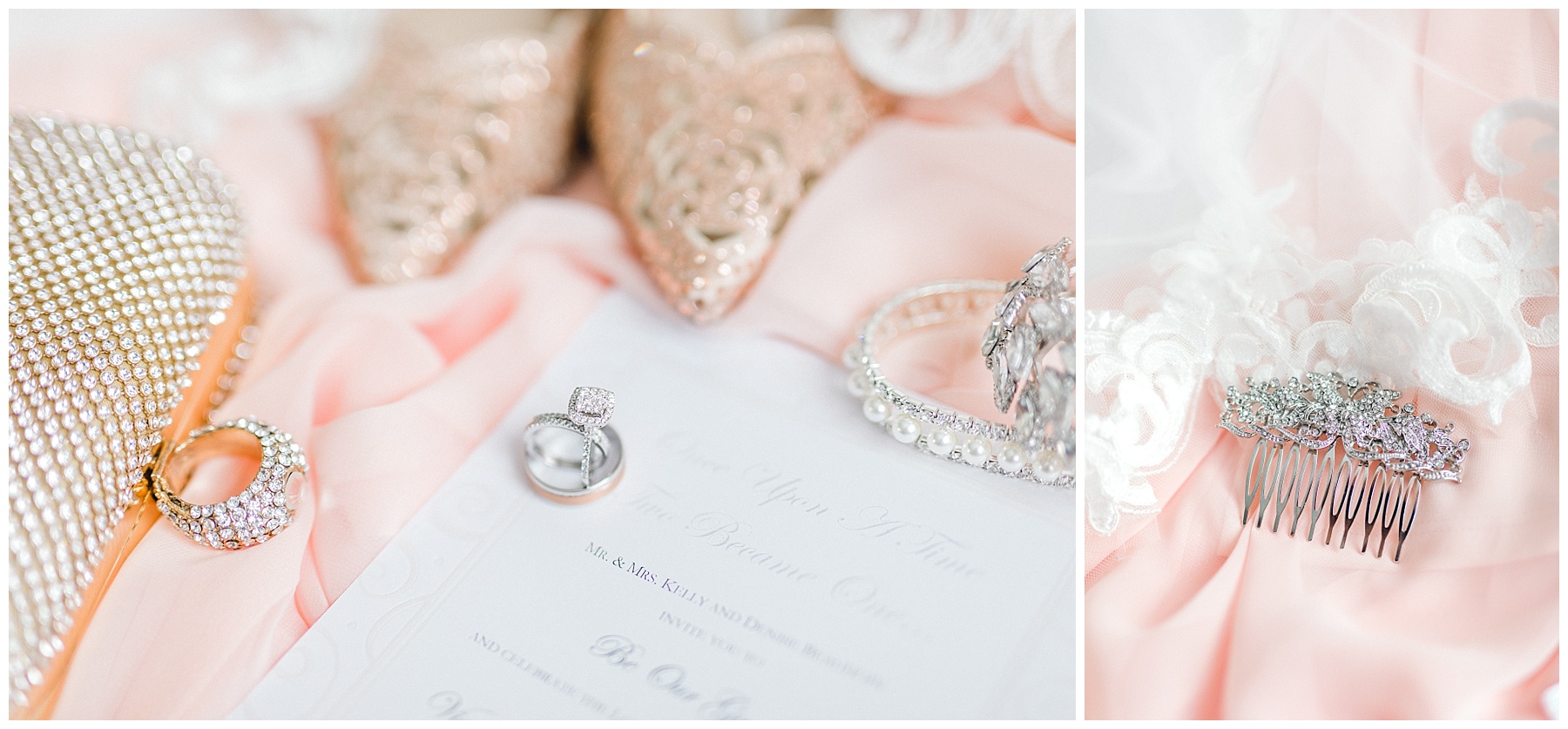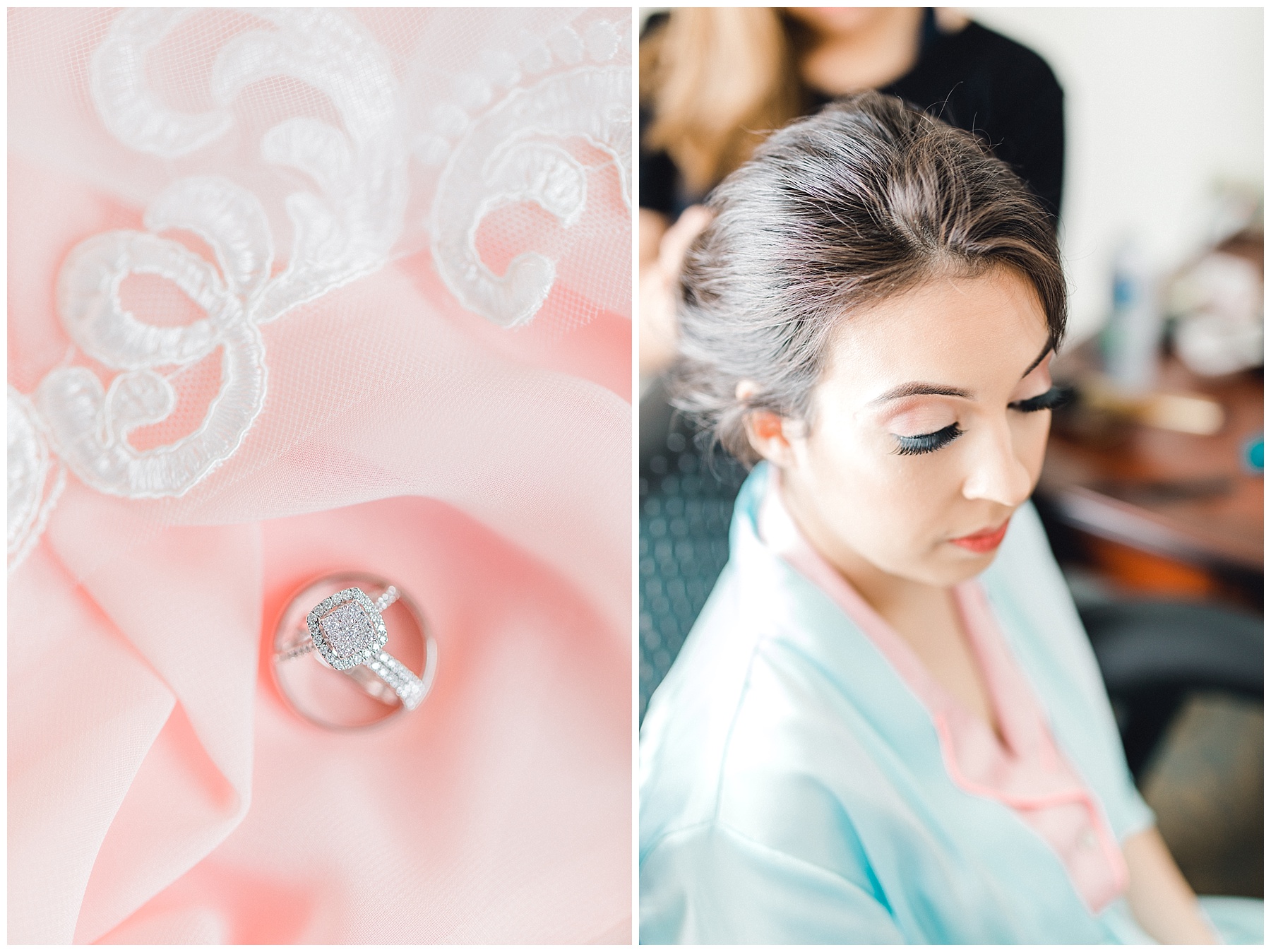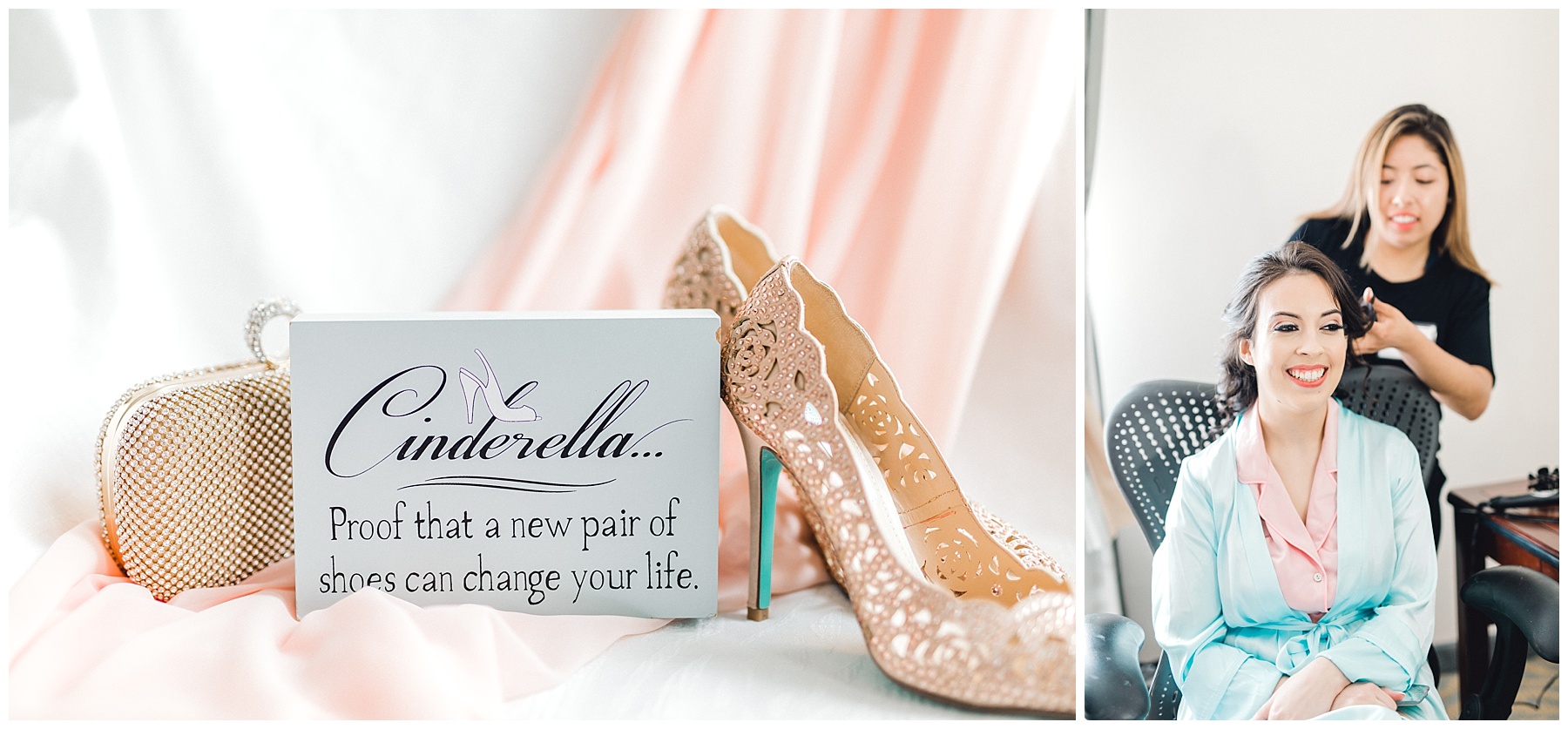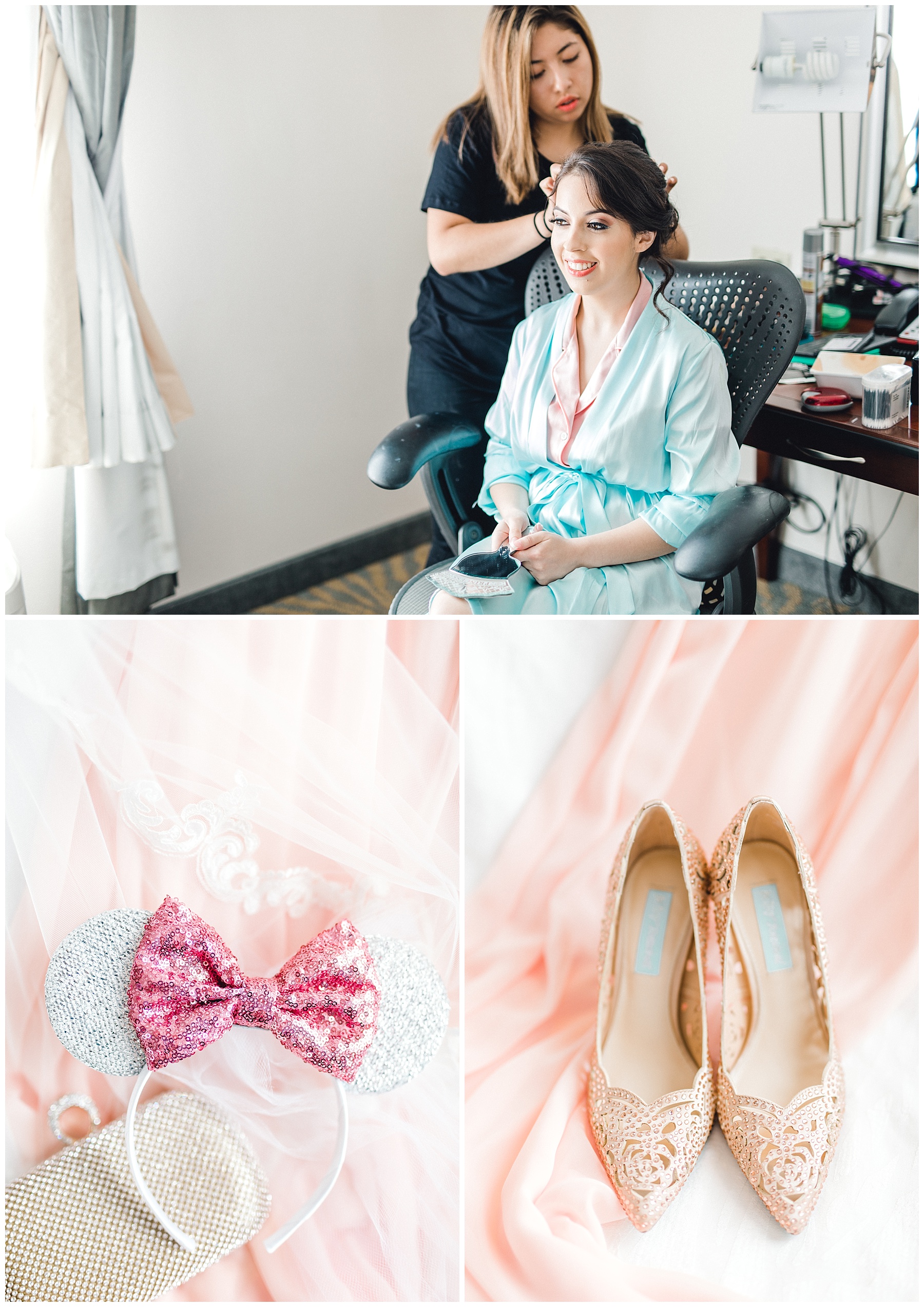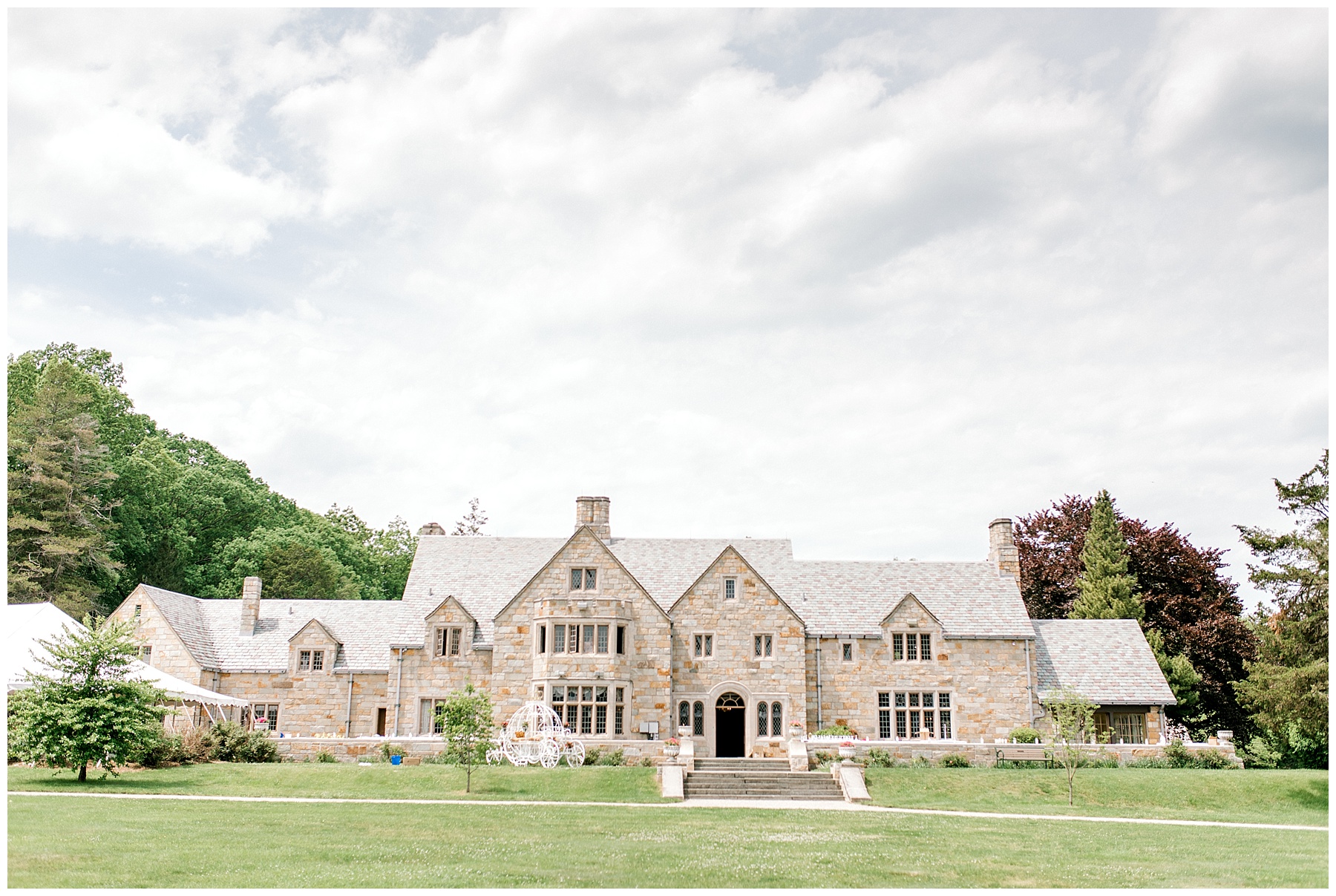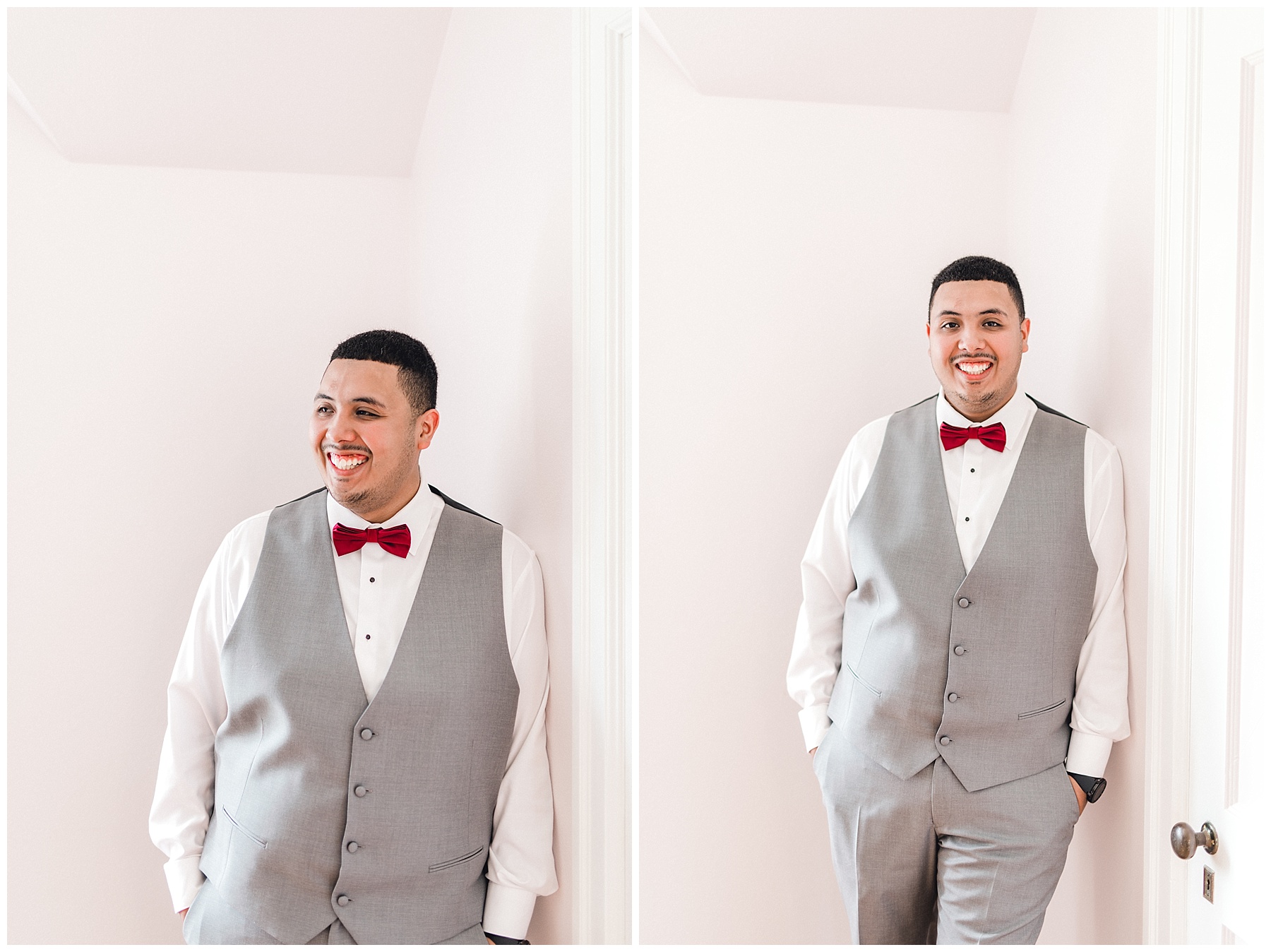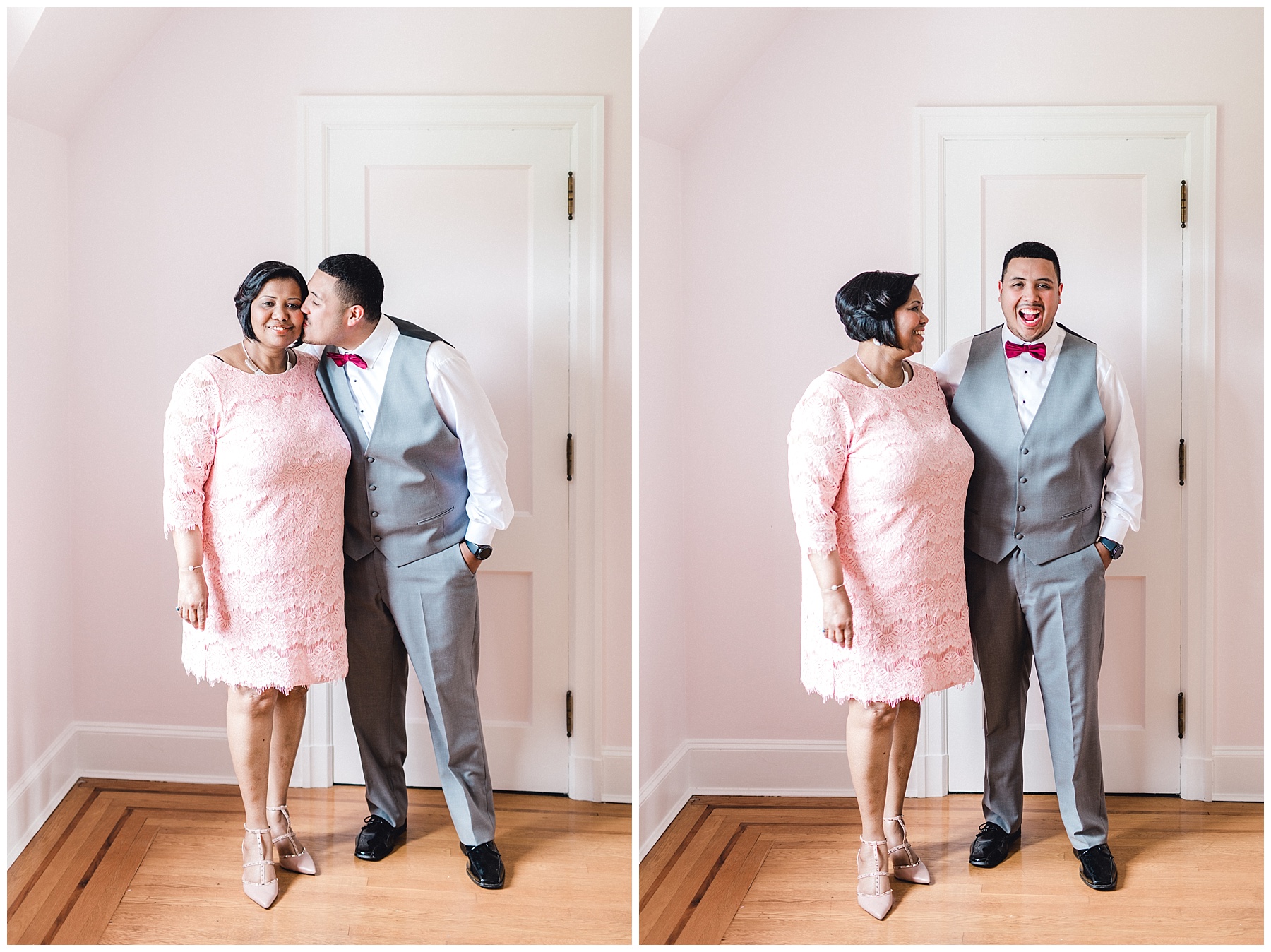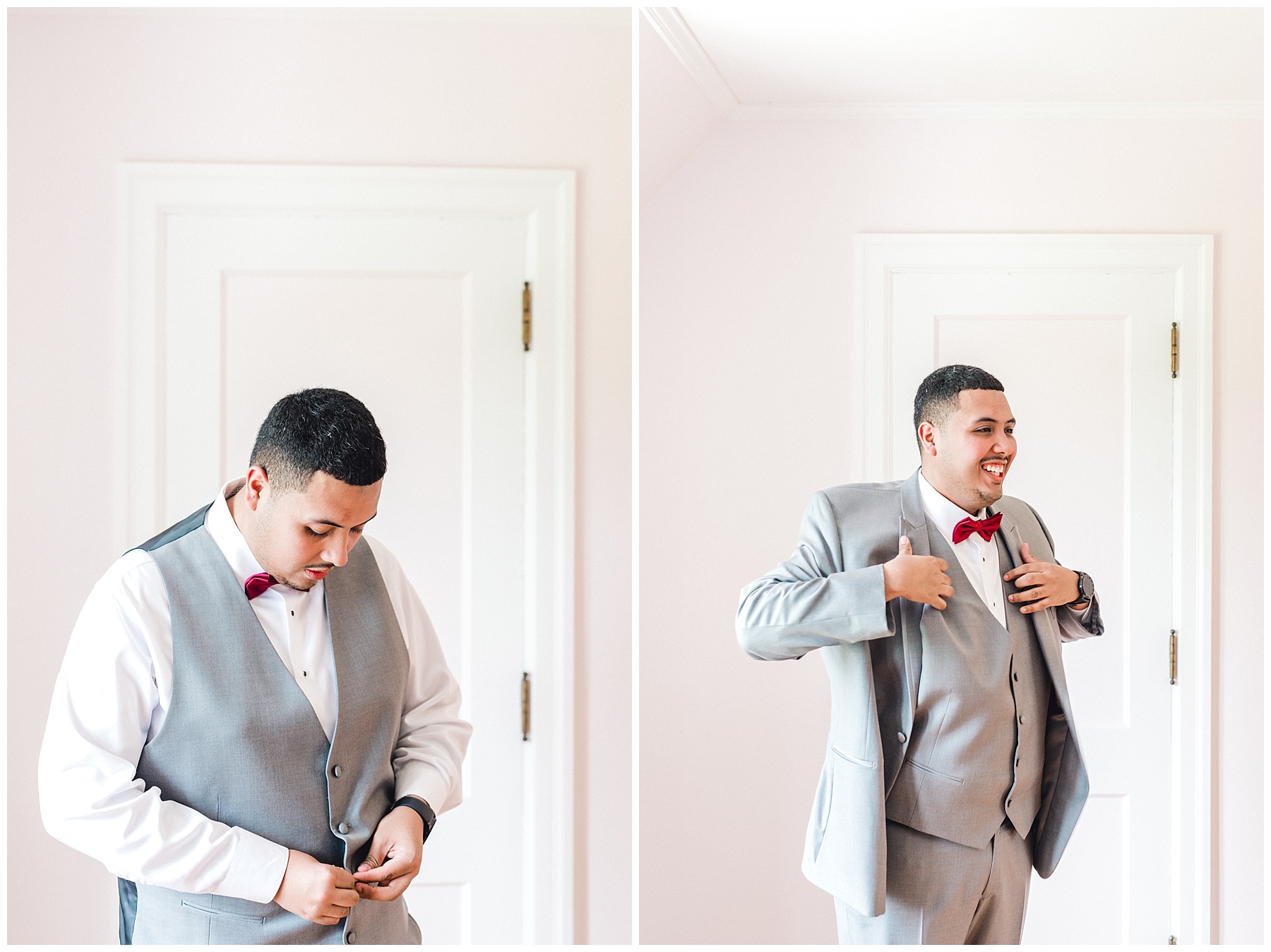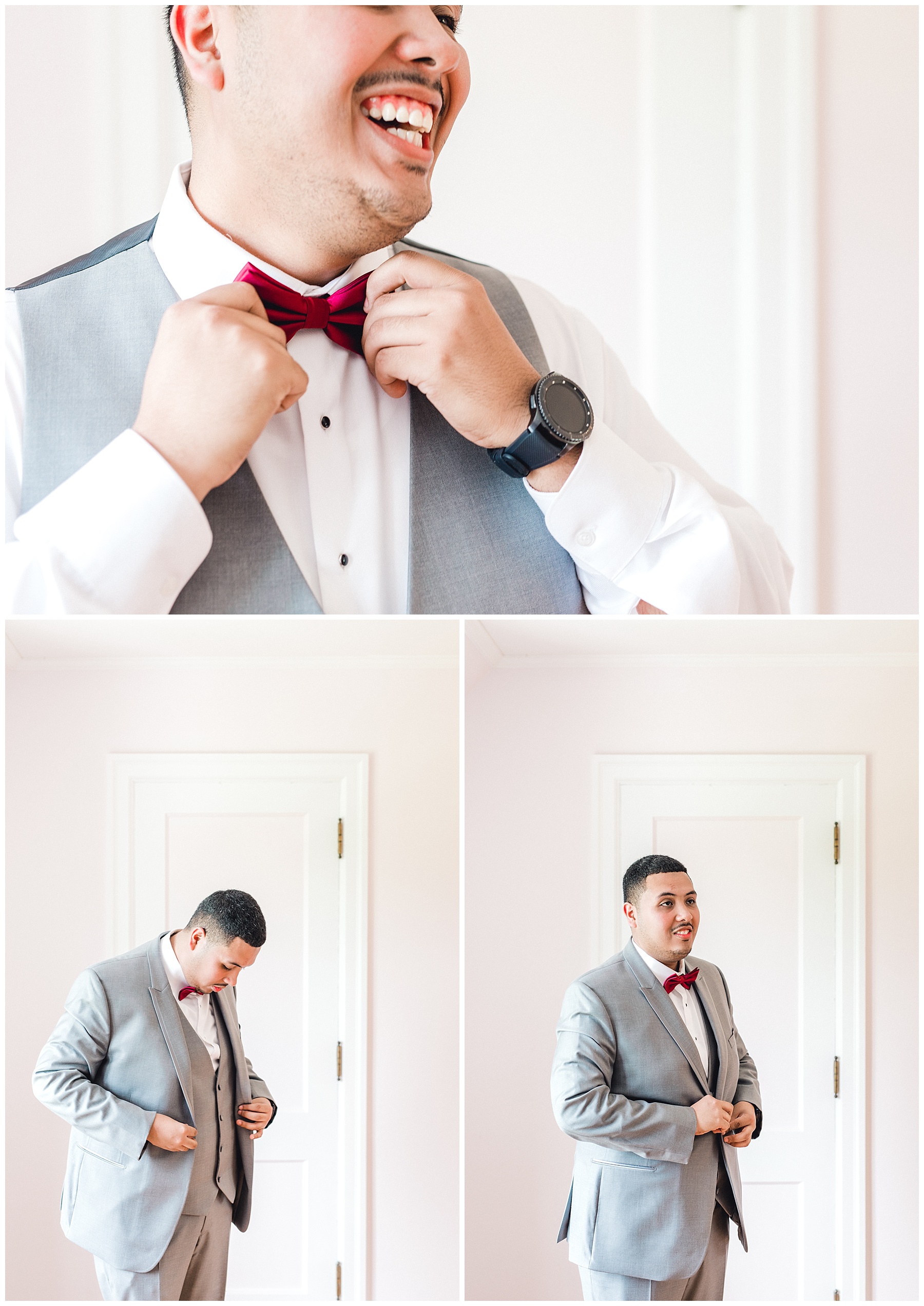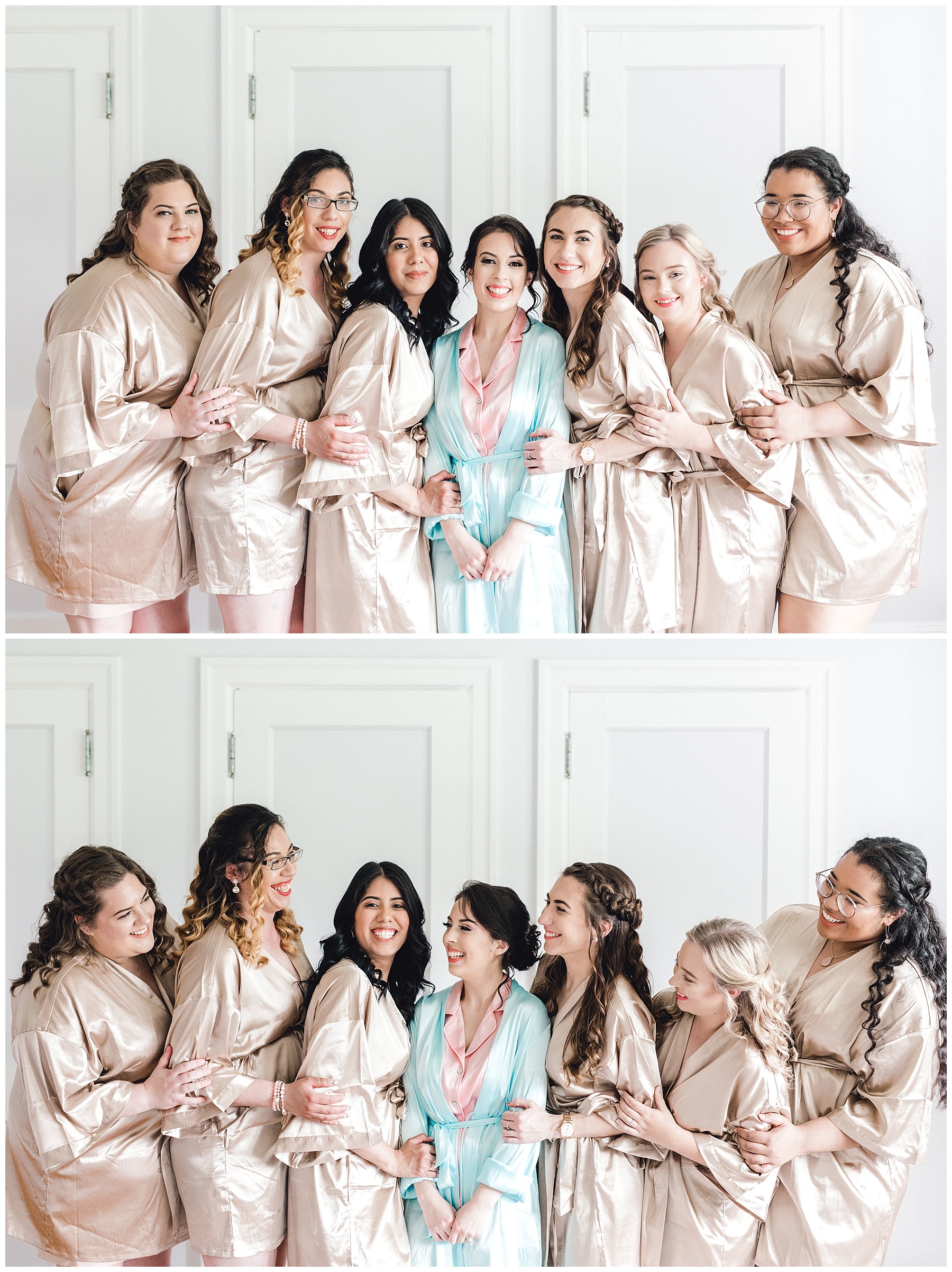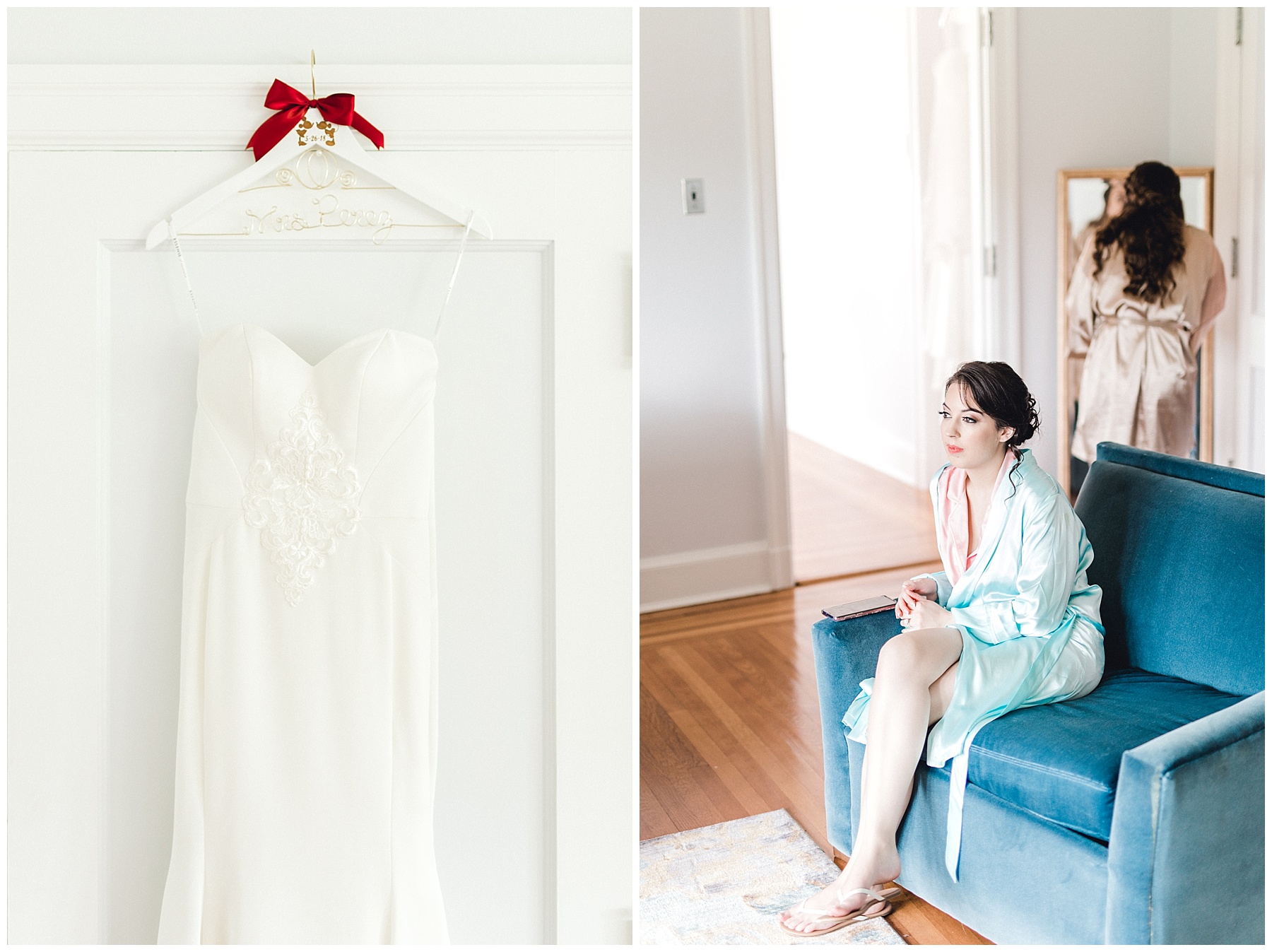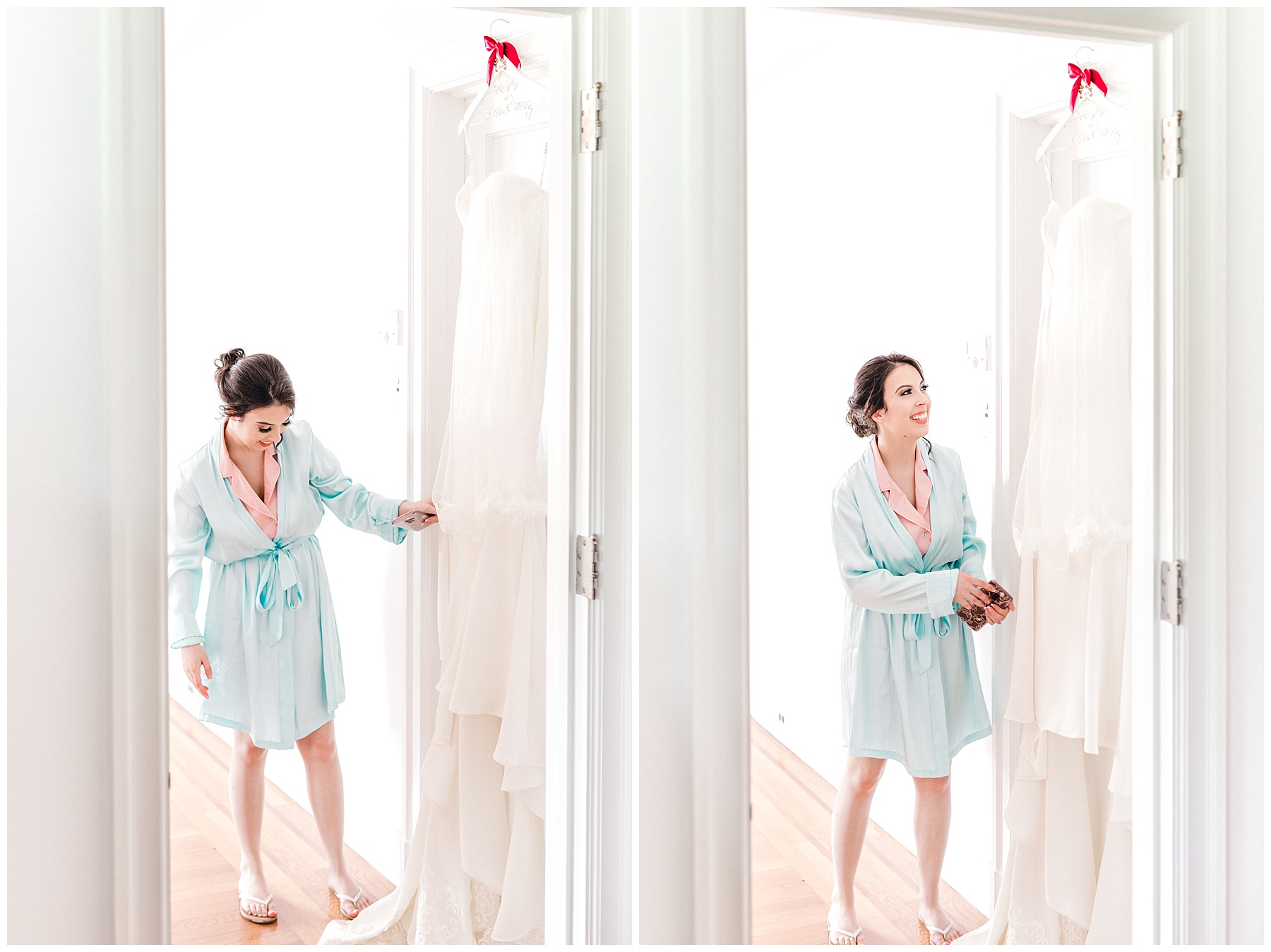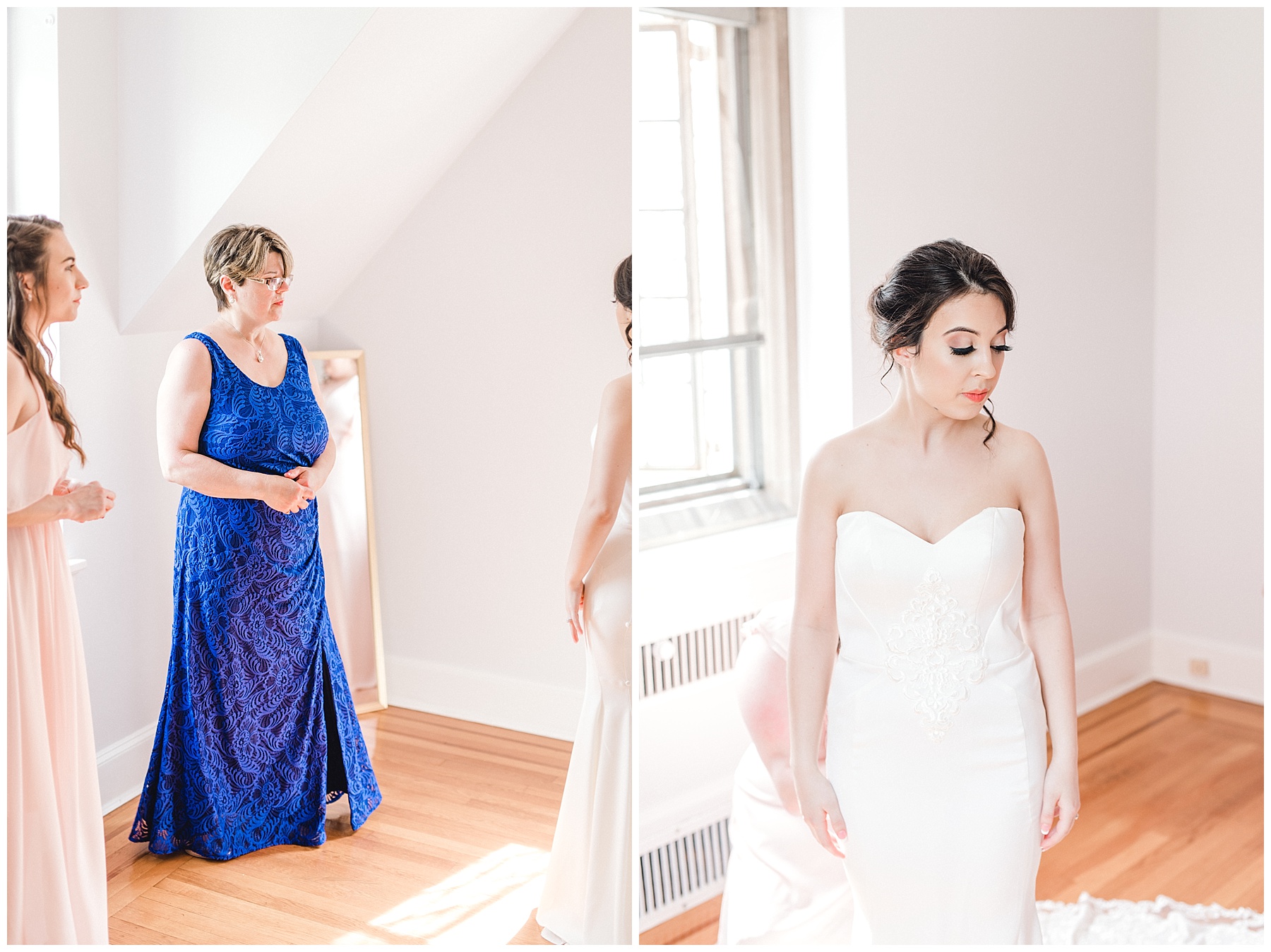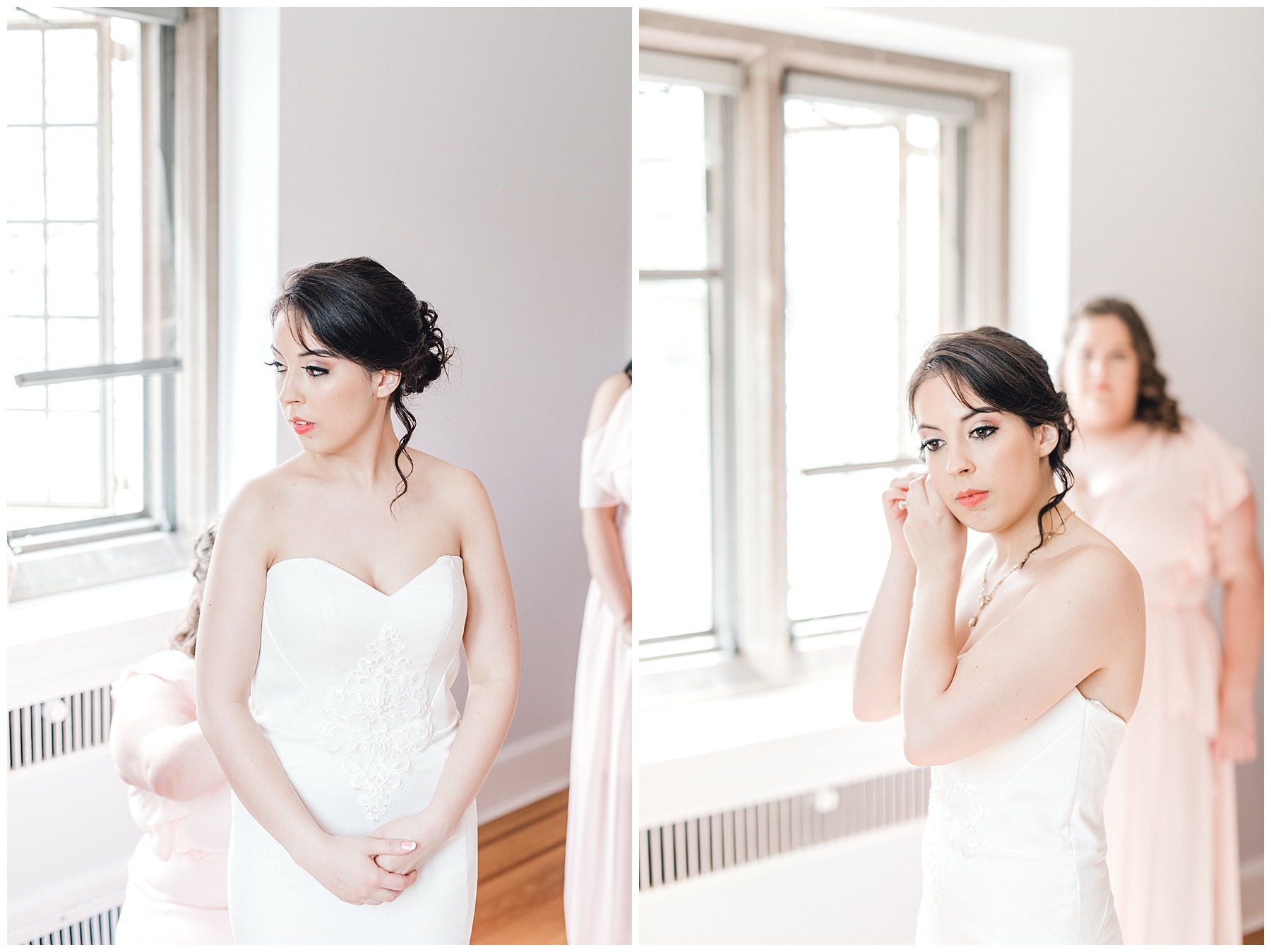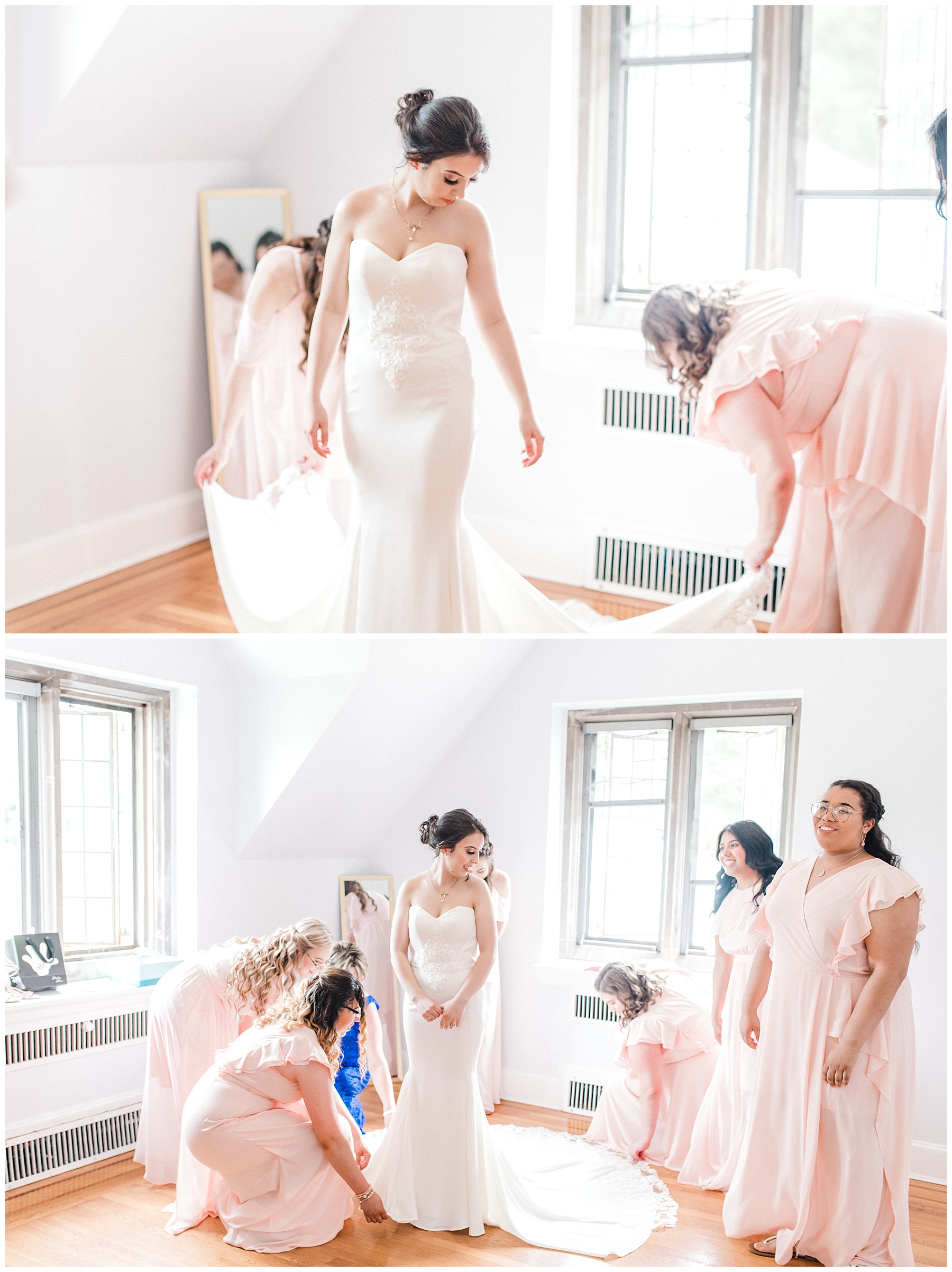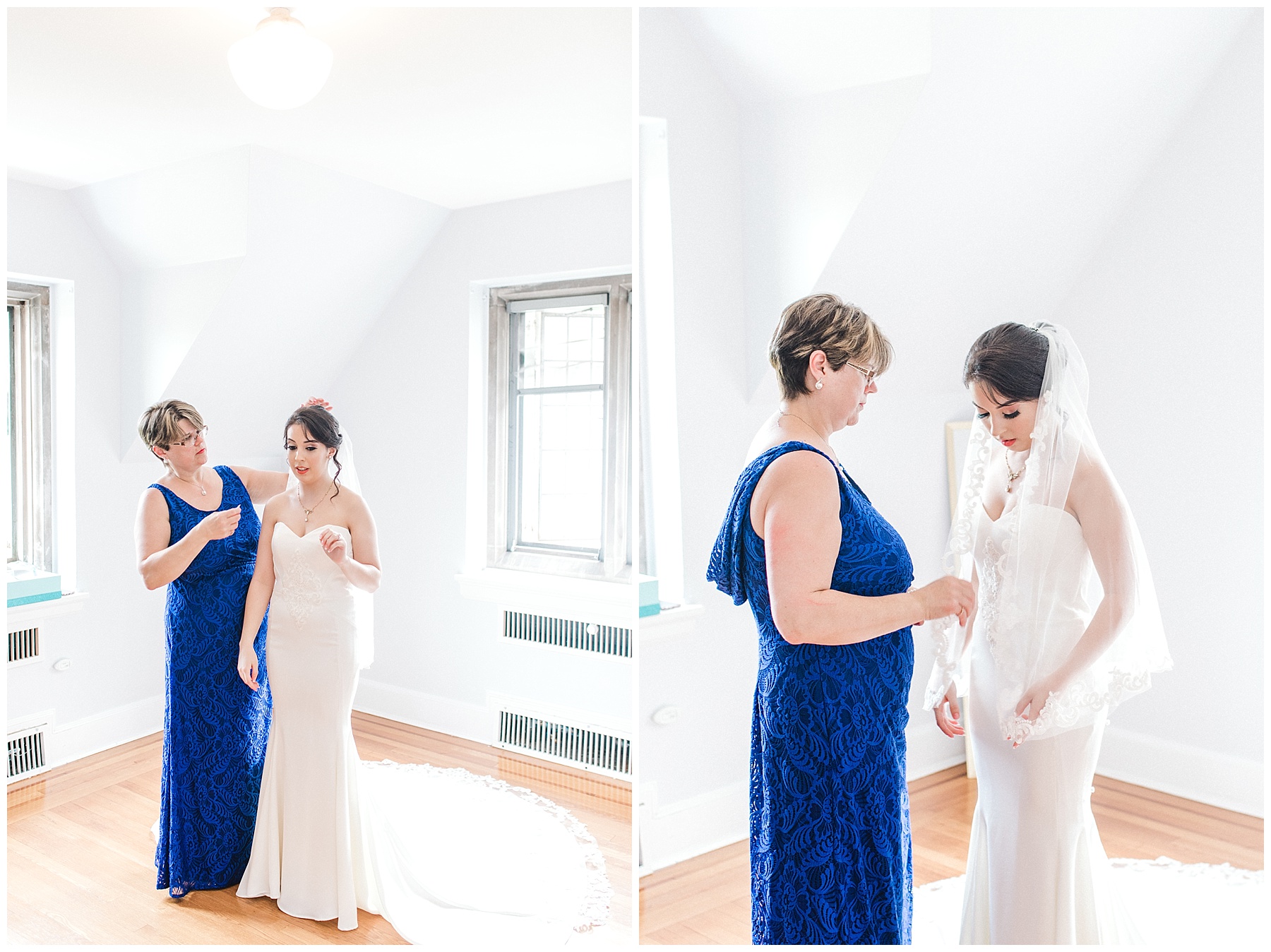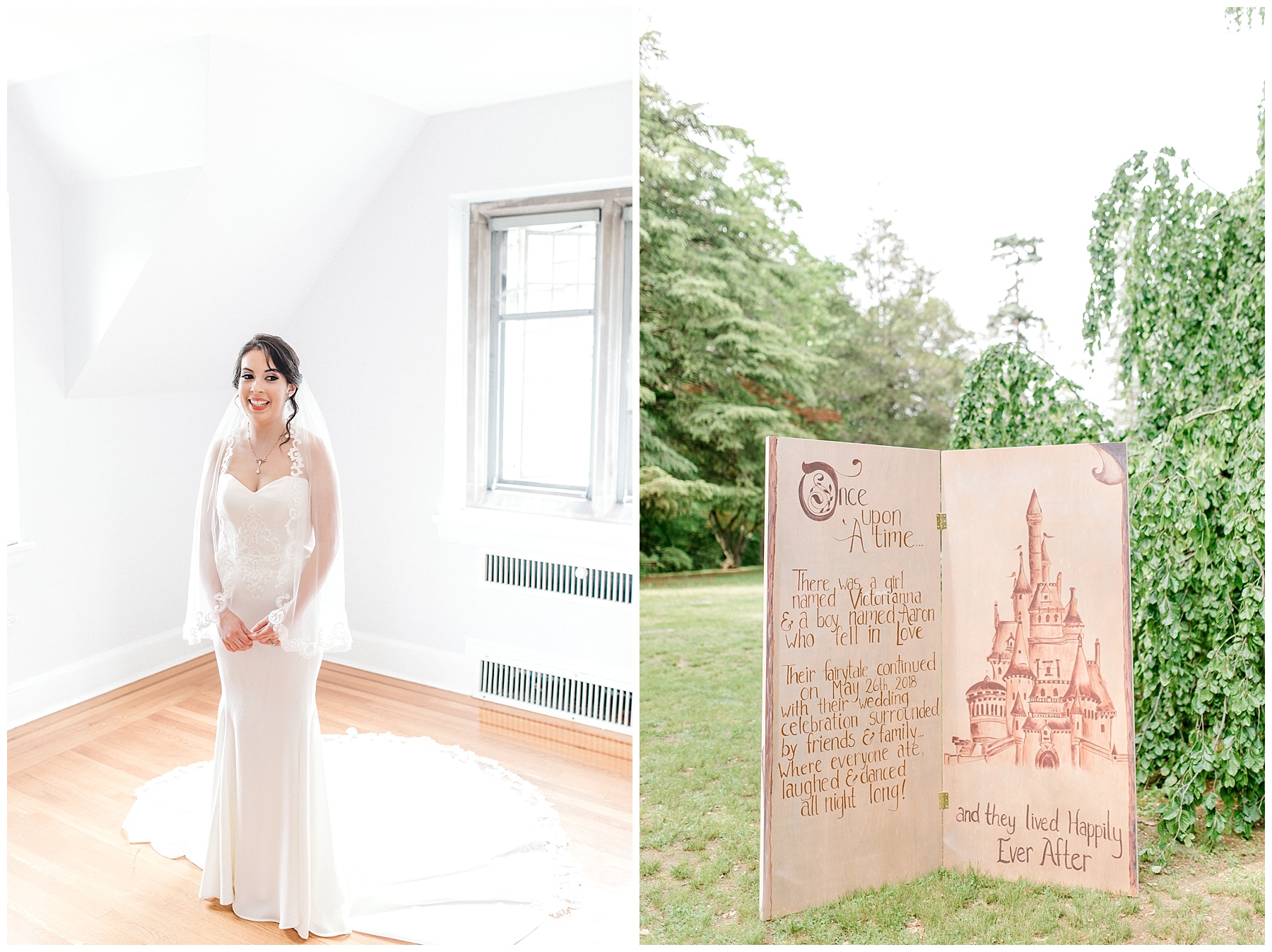 Do you see that HUGE gorgeous tree there below, on the right? That's where Aaron and Victorianna chose to have their wedding ceremony! On the other side, there's a small entrance, and you just step on inside, and it's amazing!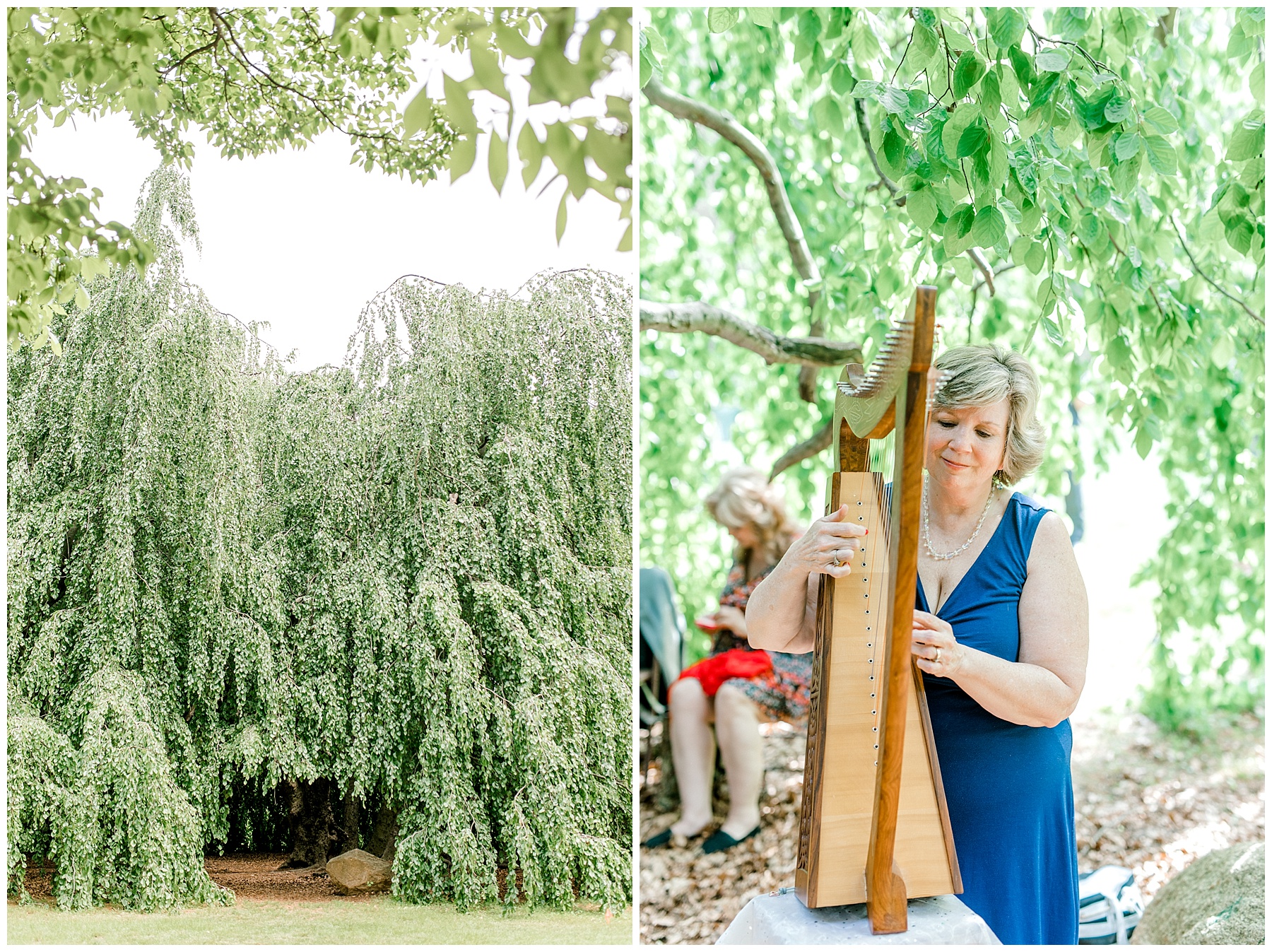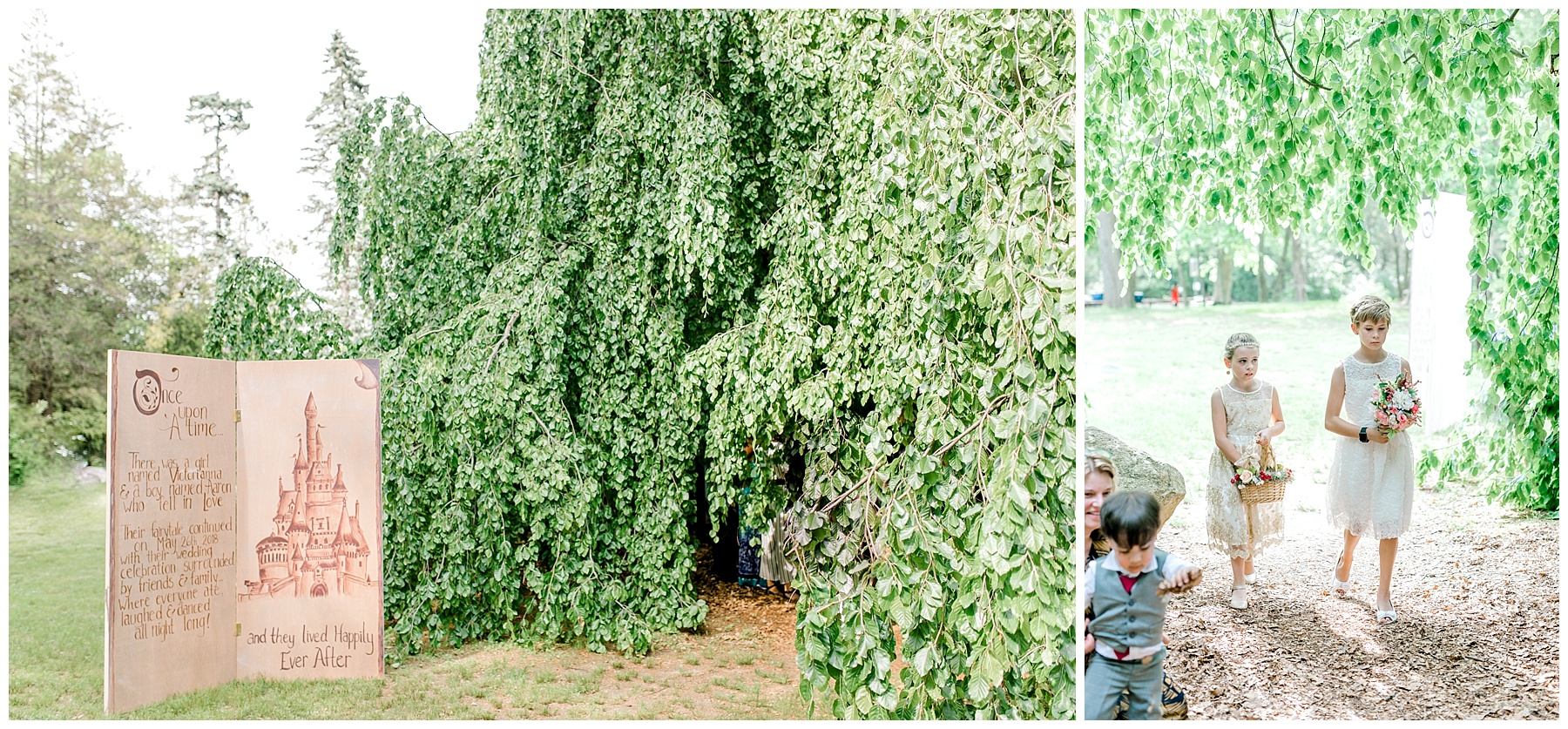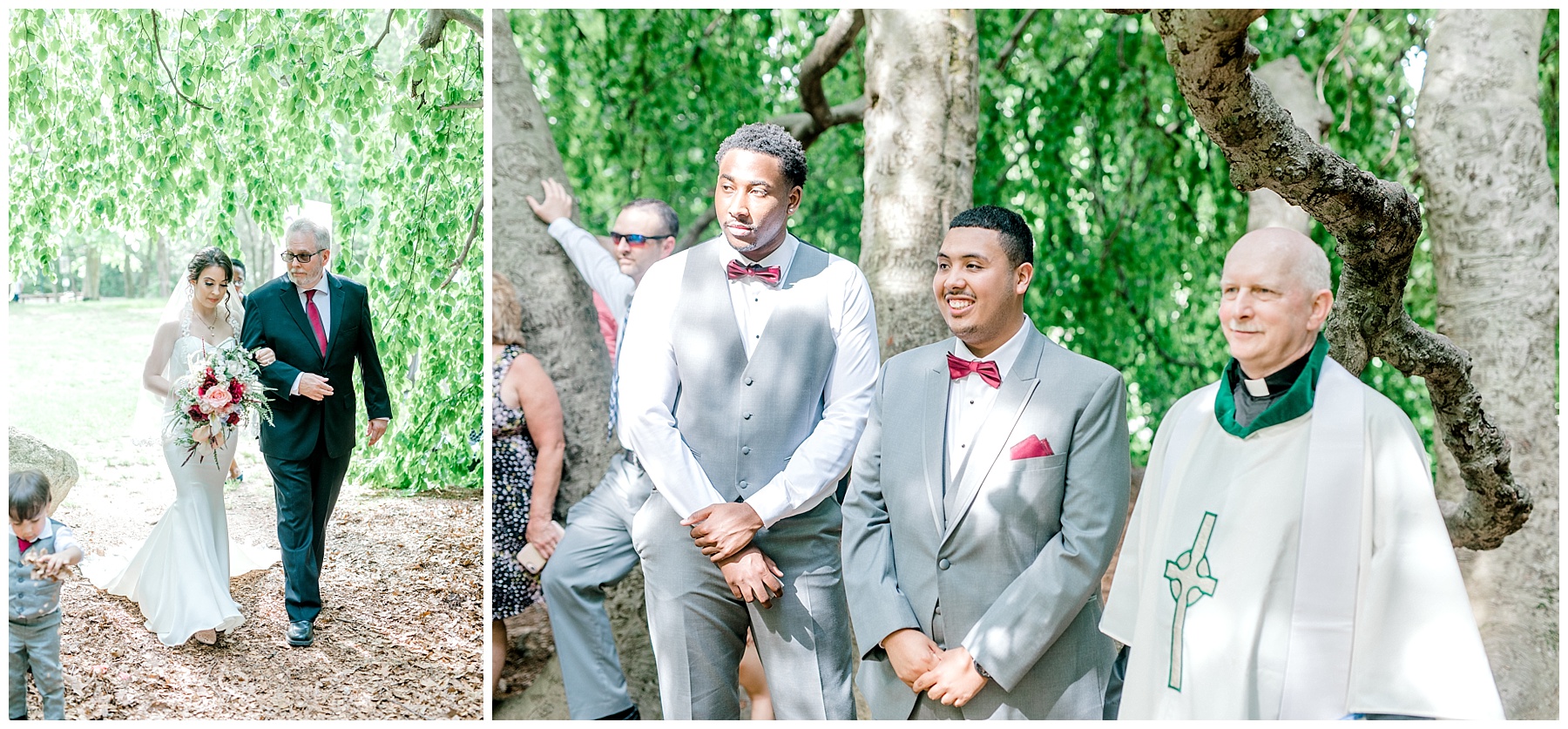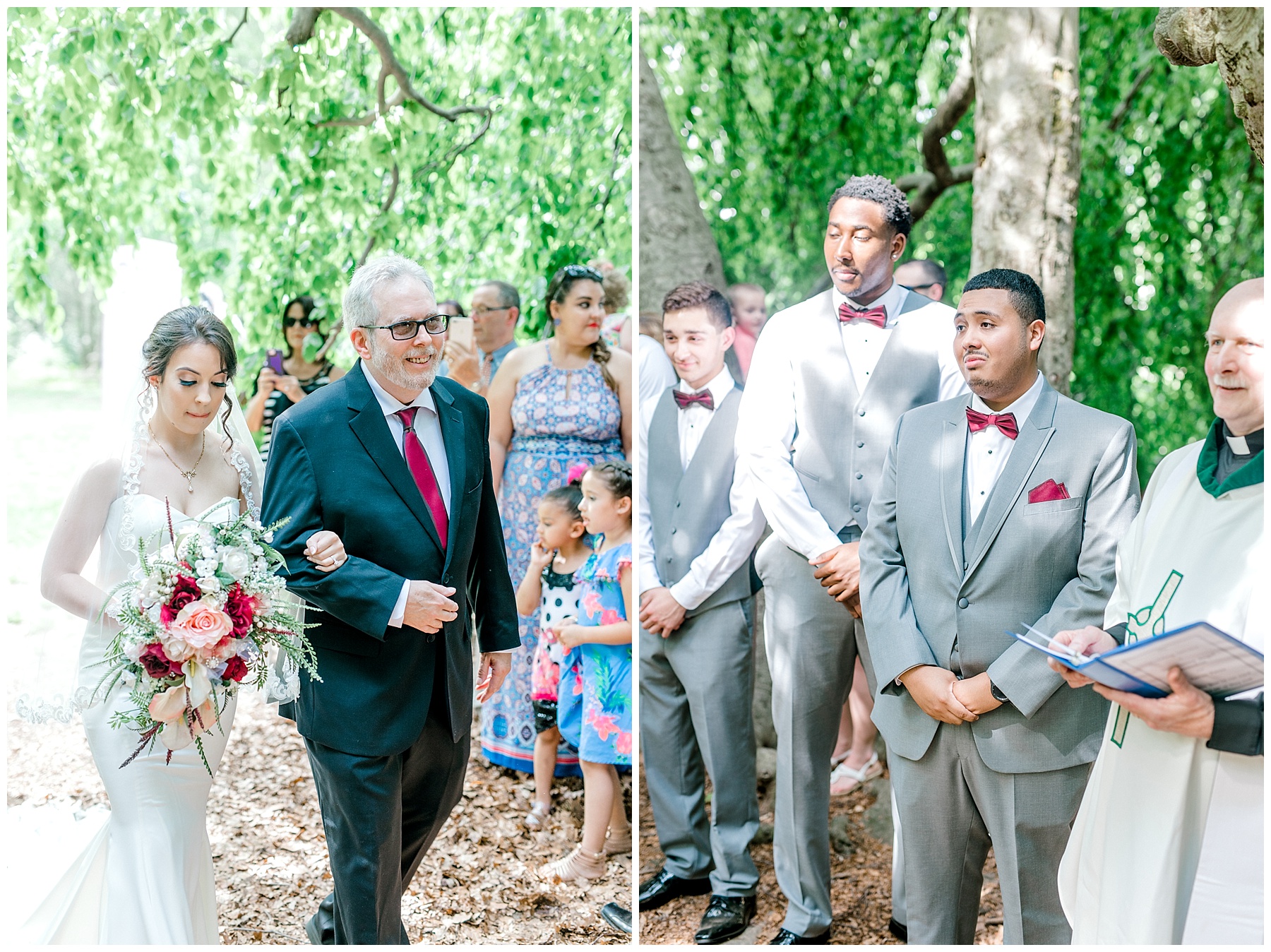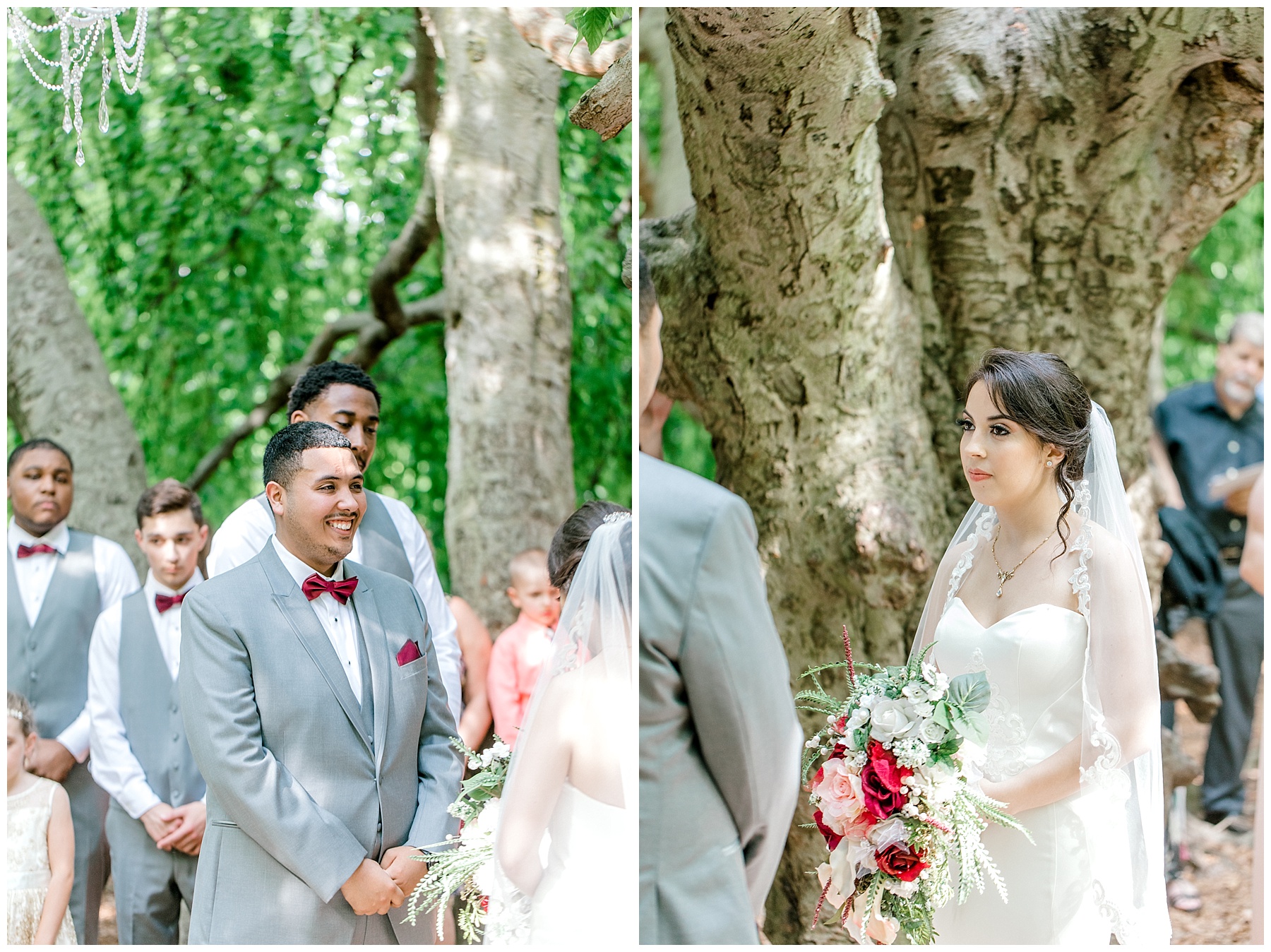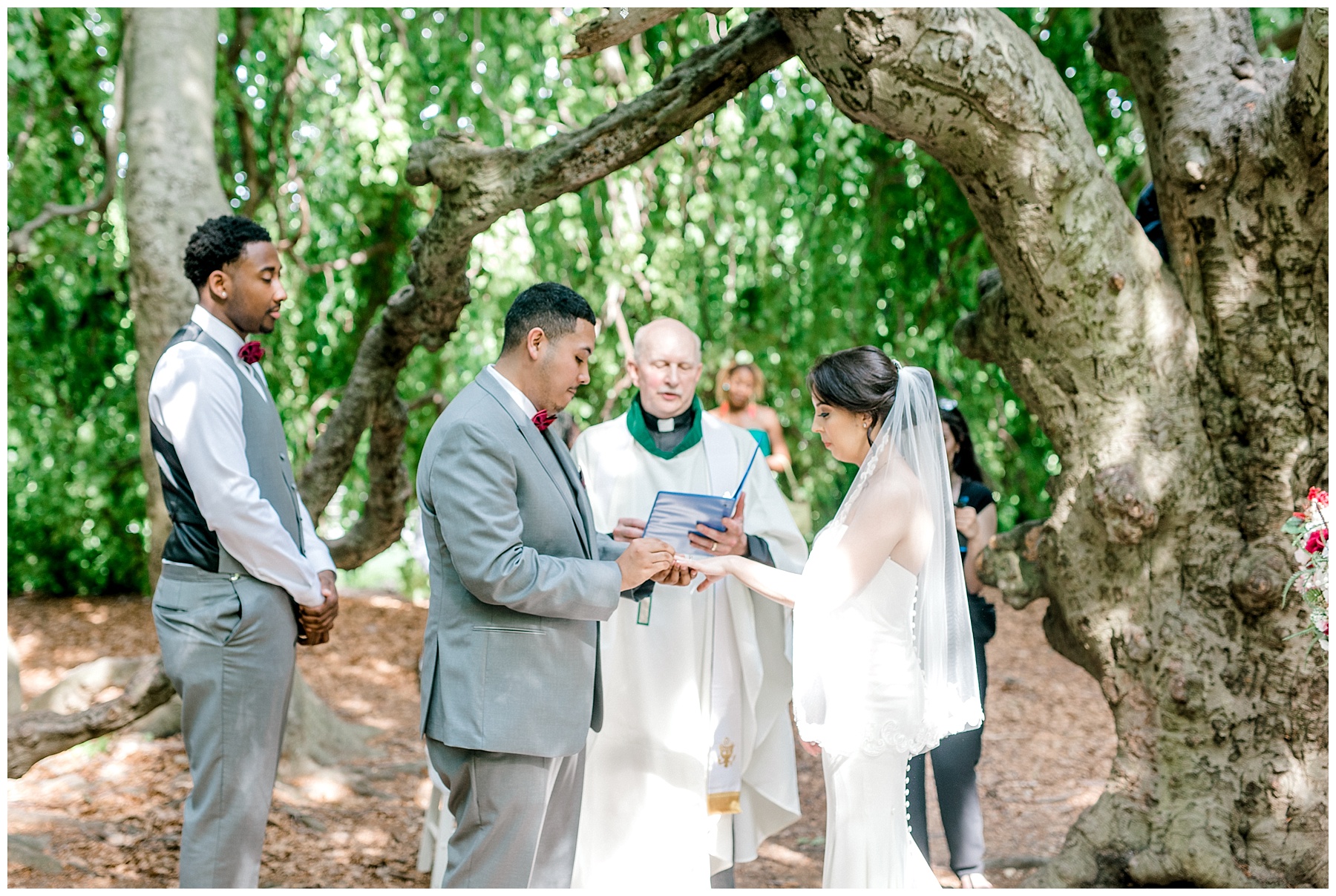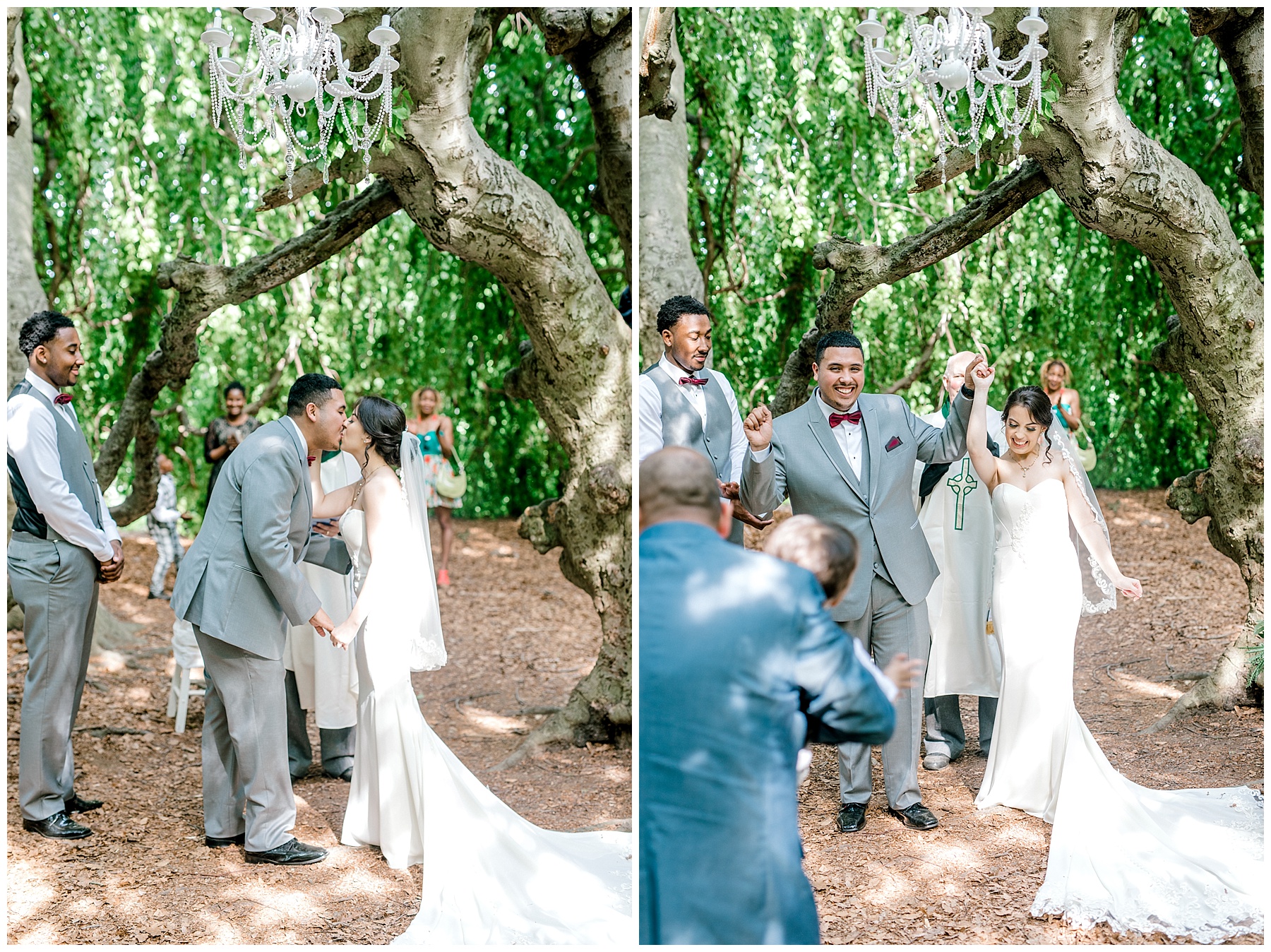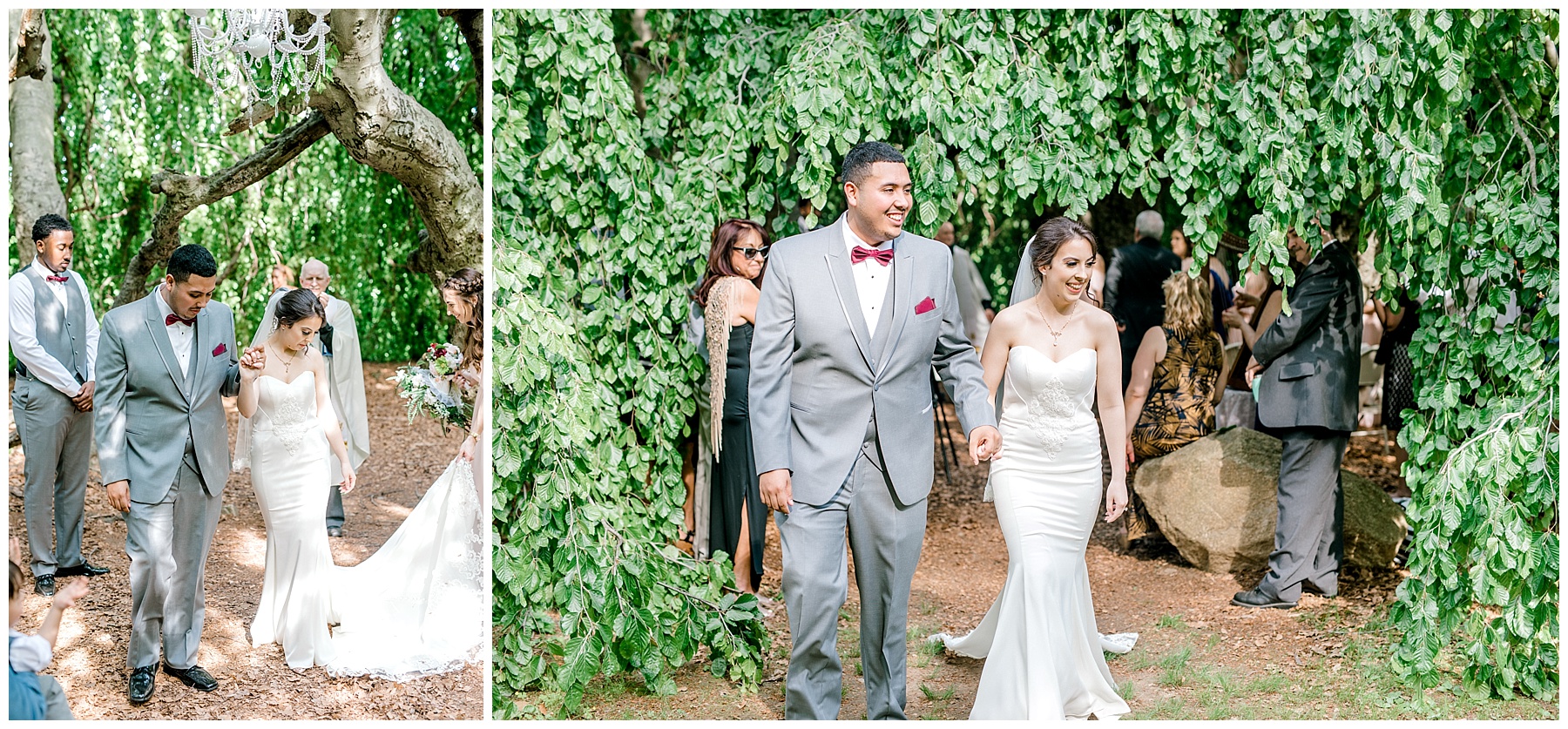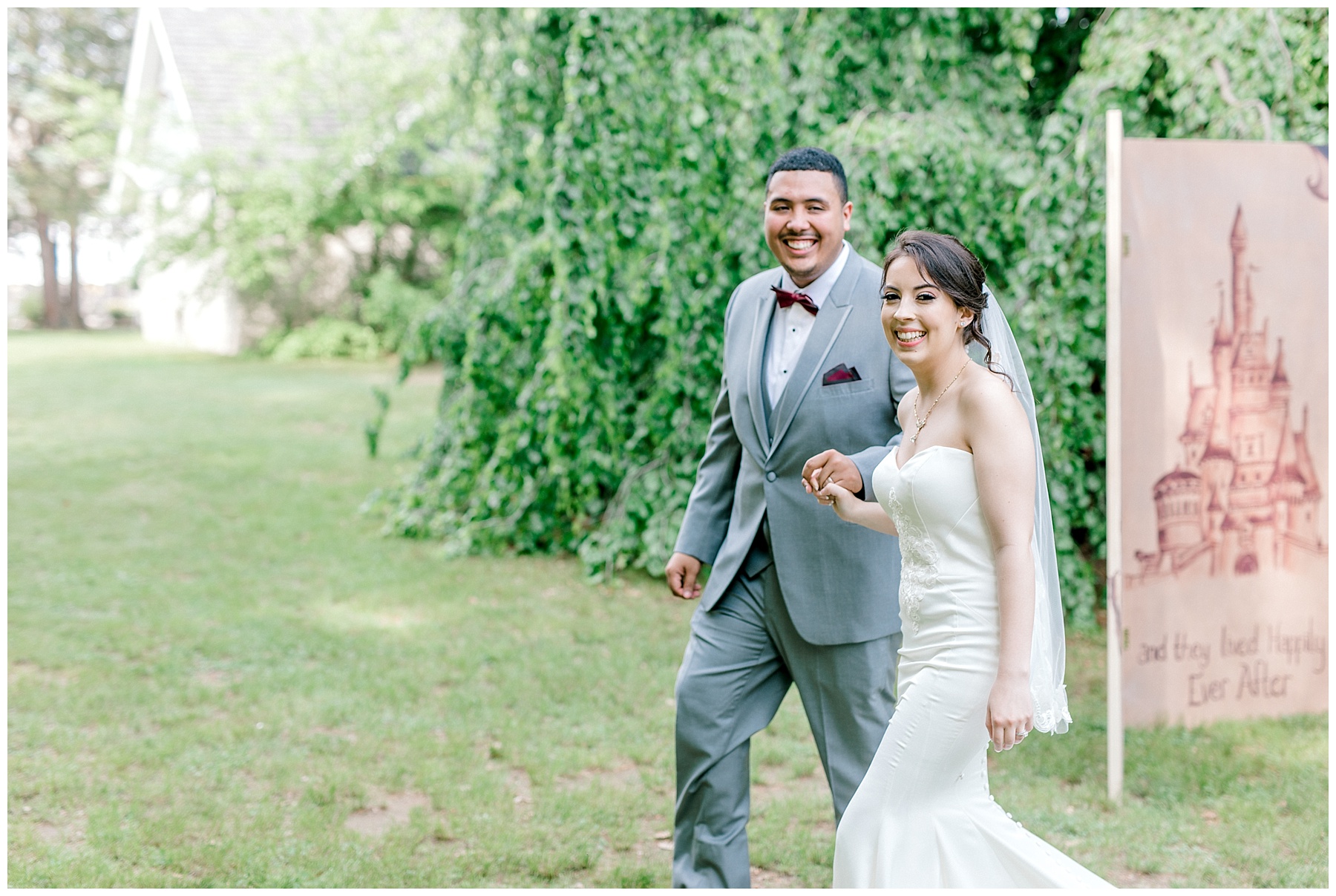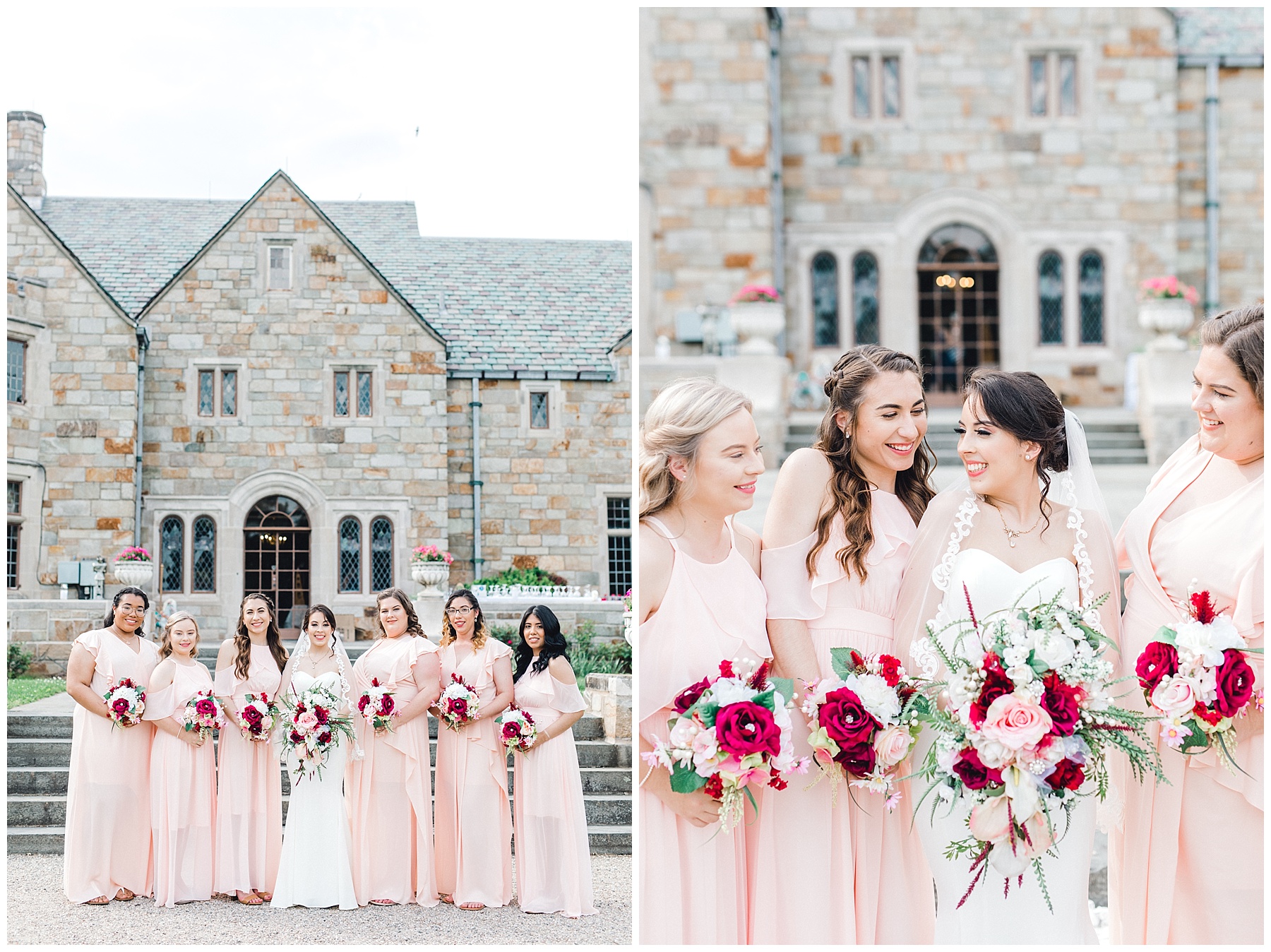 Victorianna's Mom made all the bouquets herself!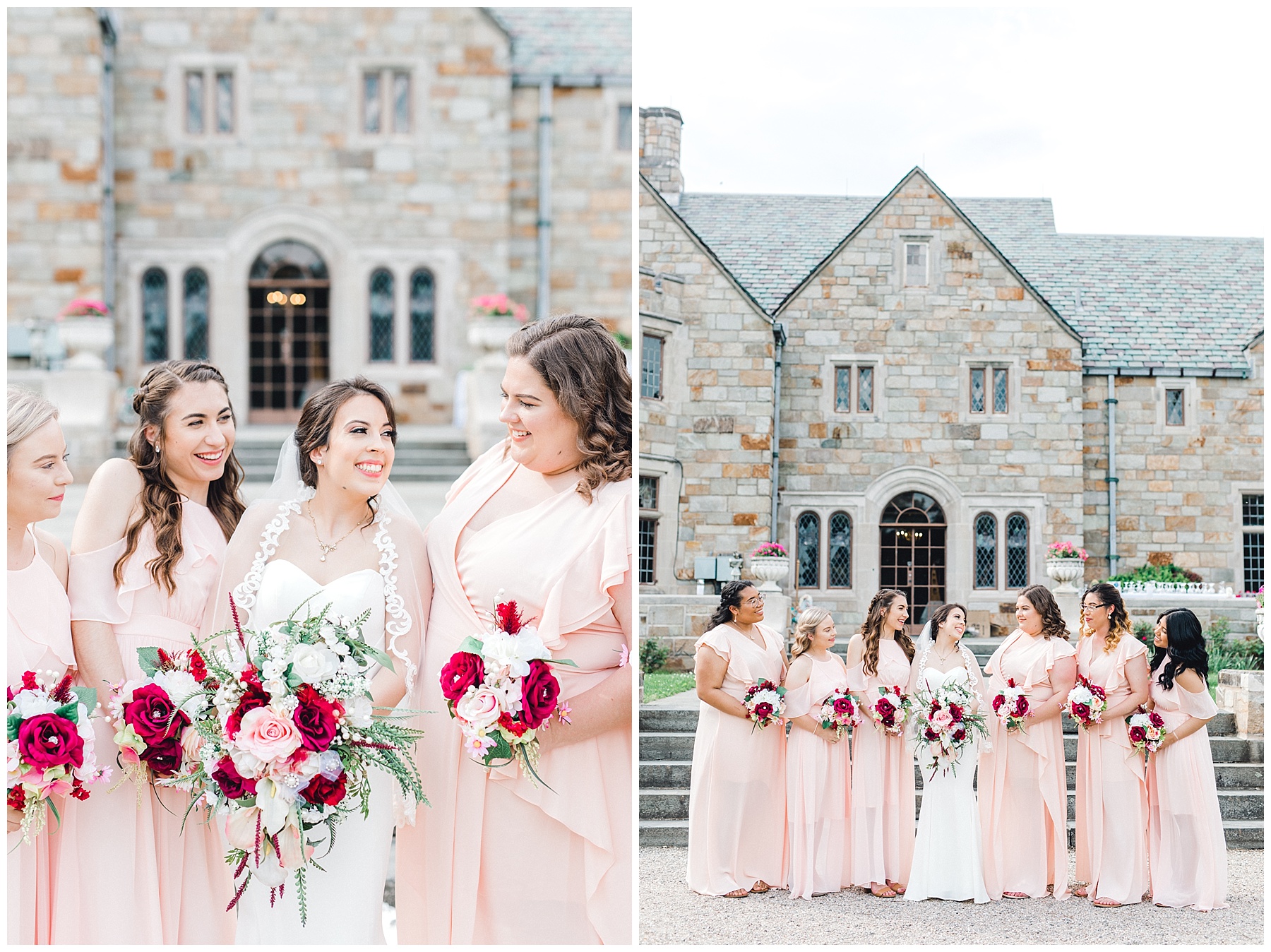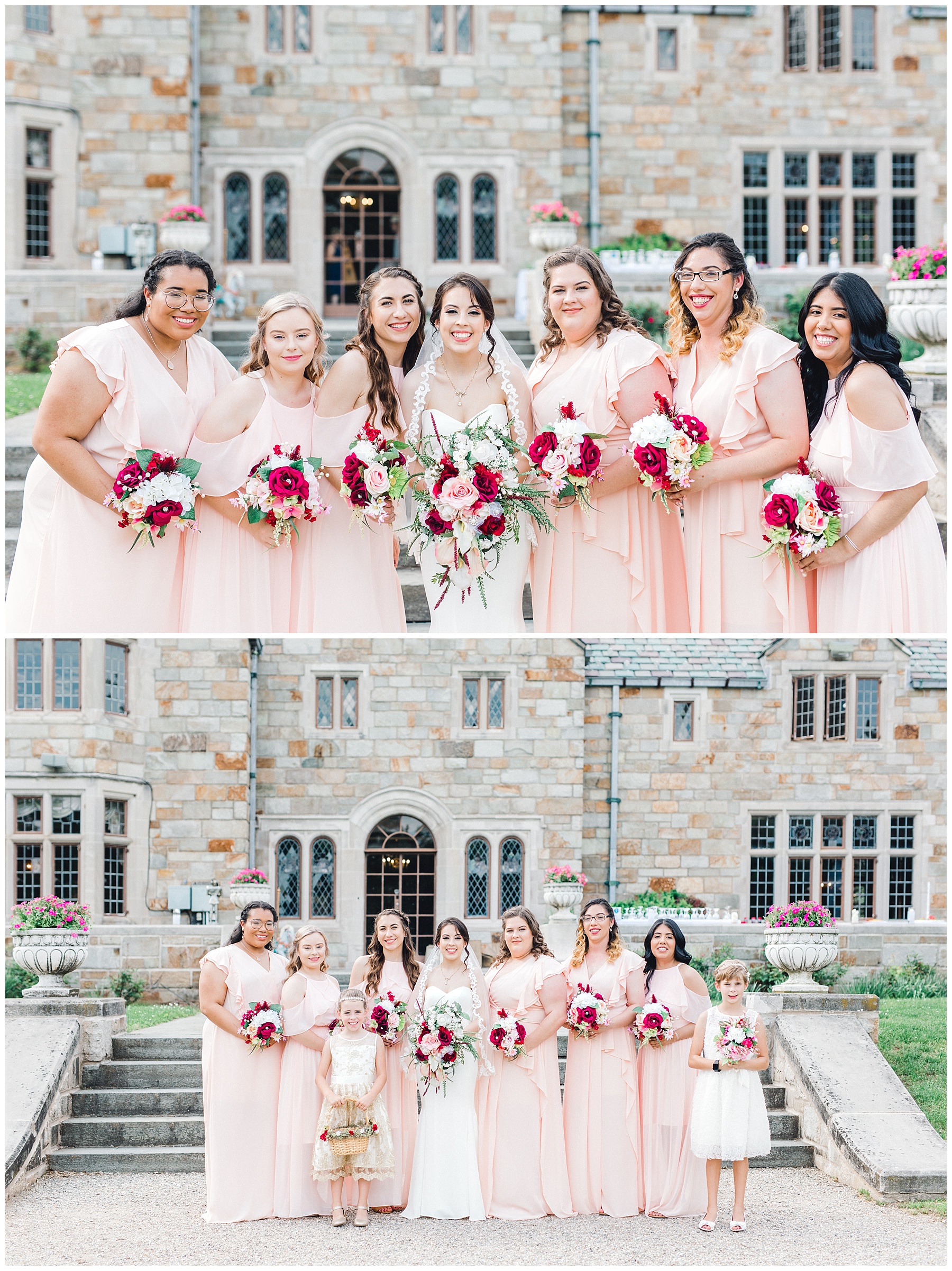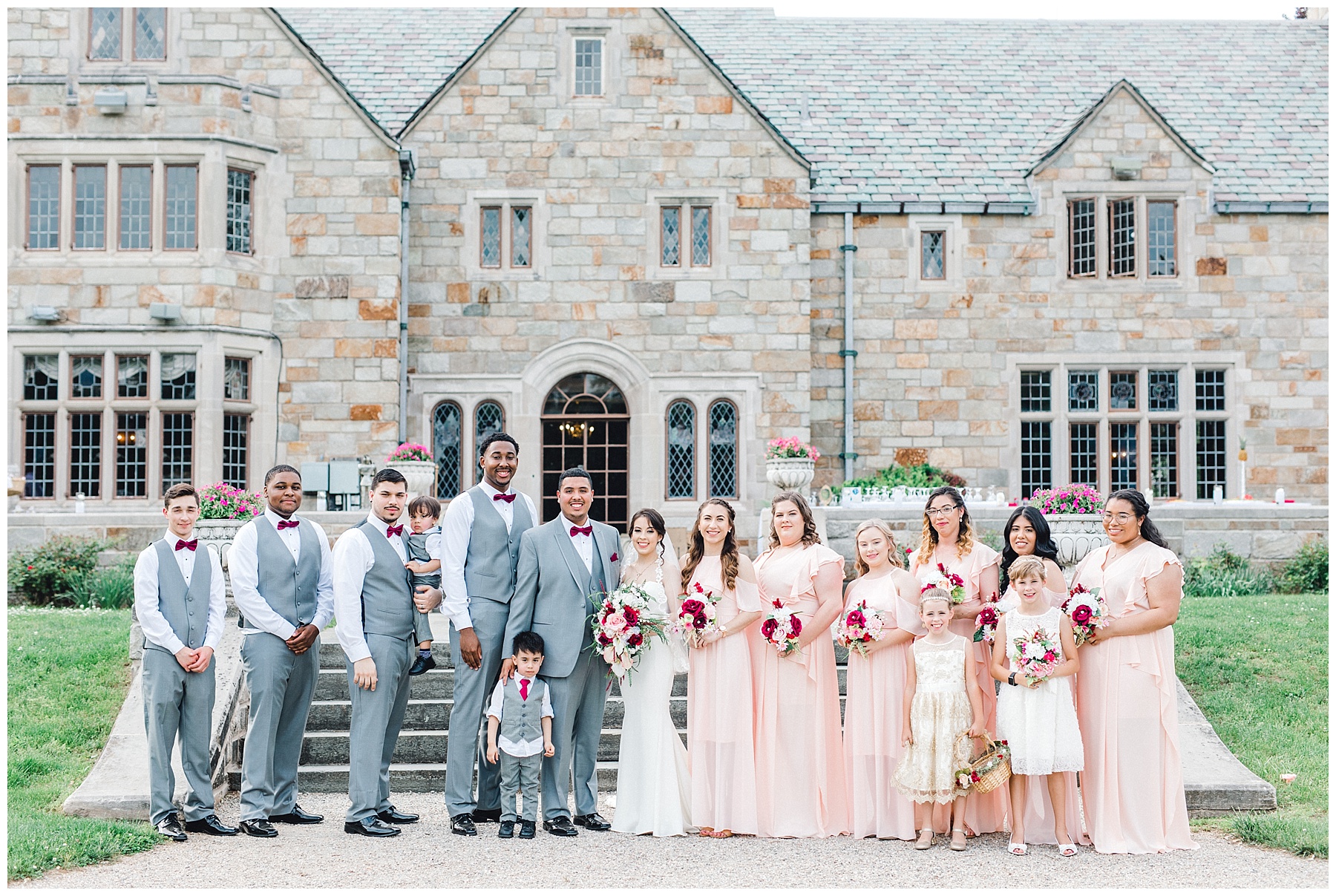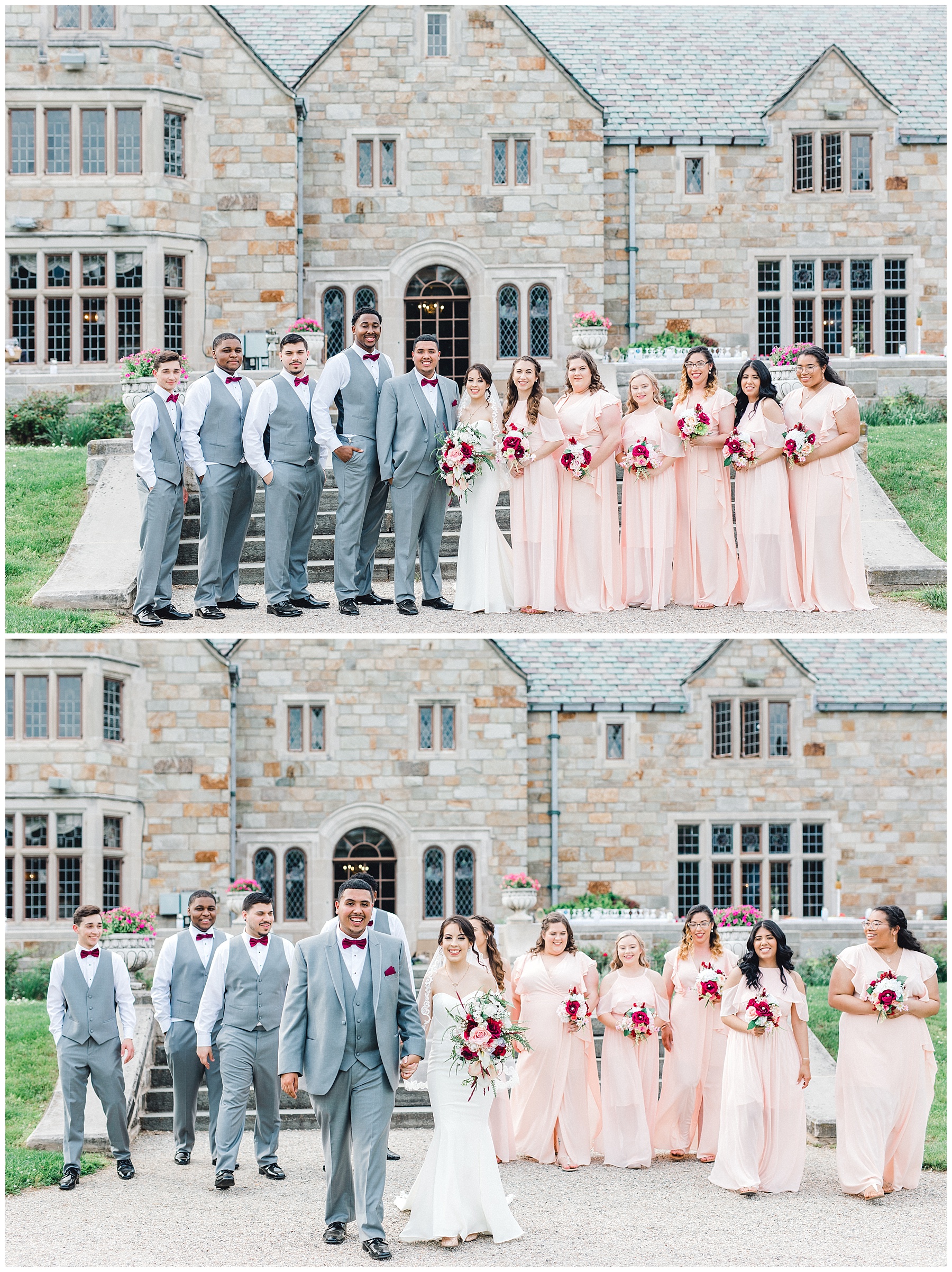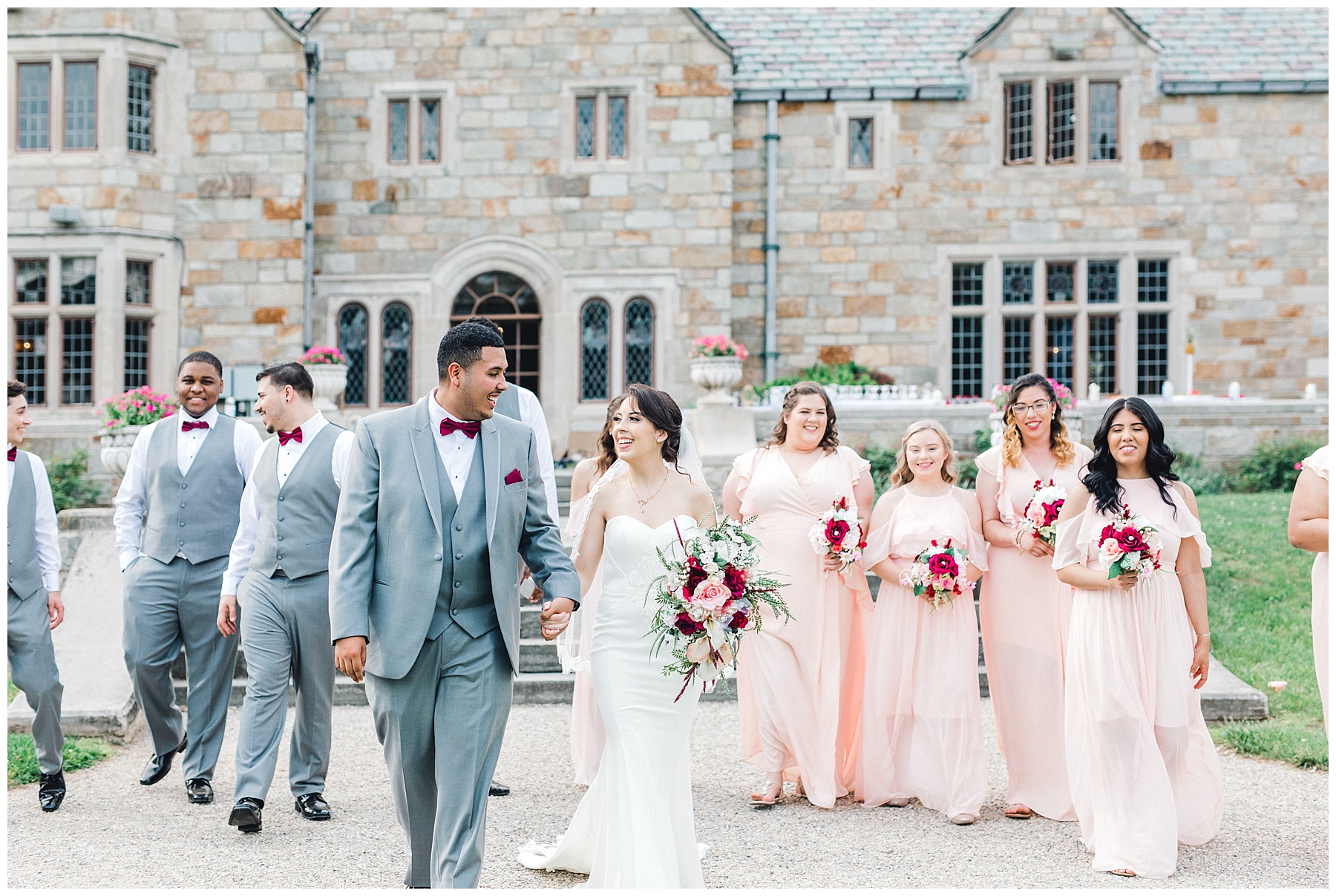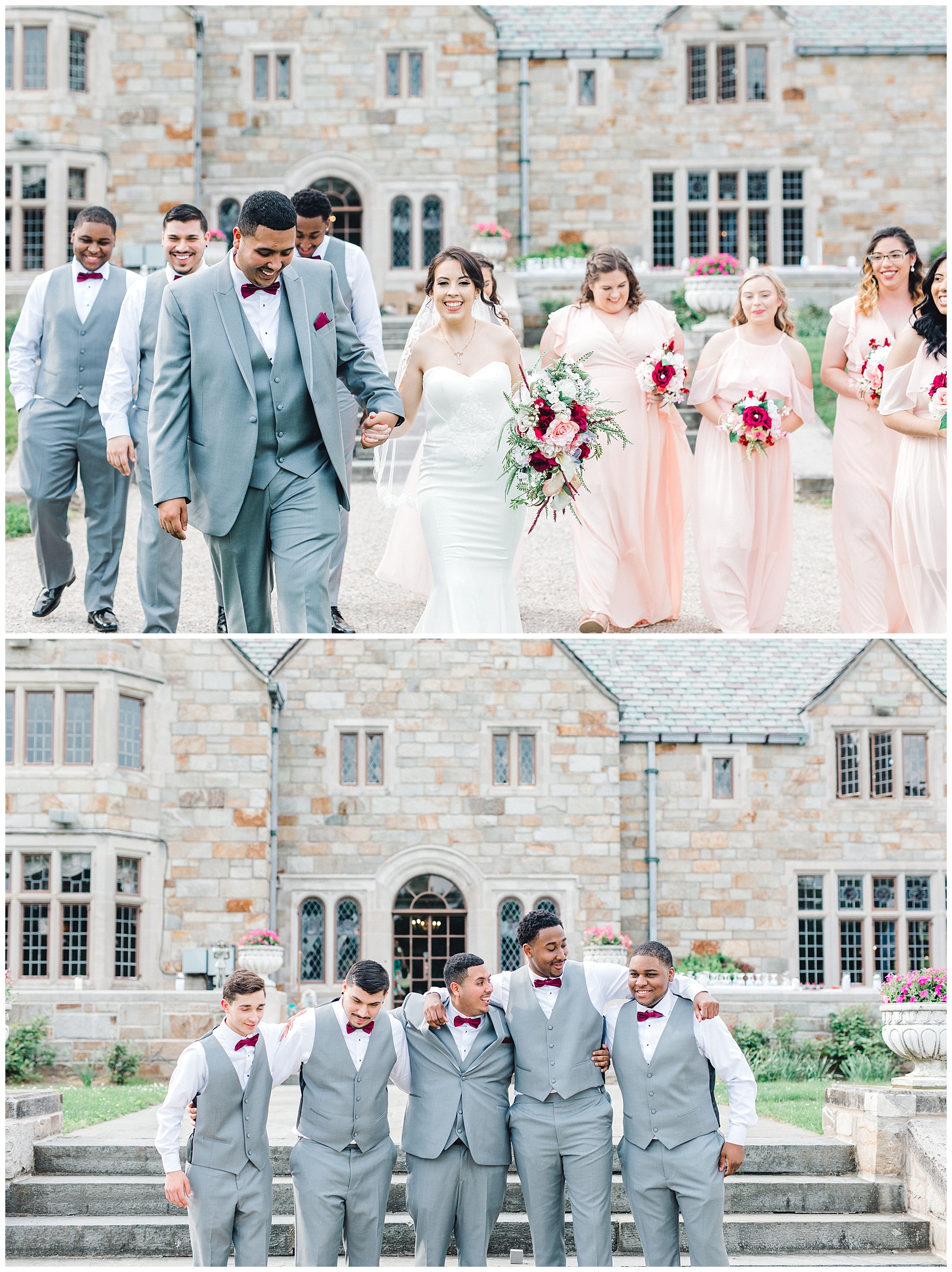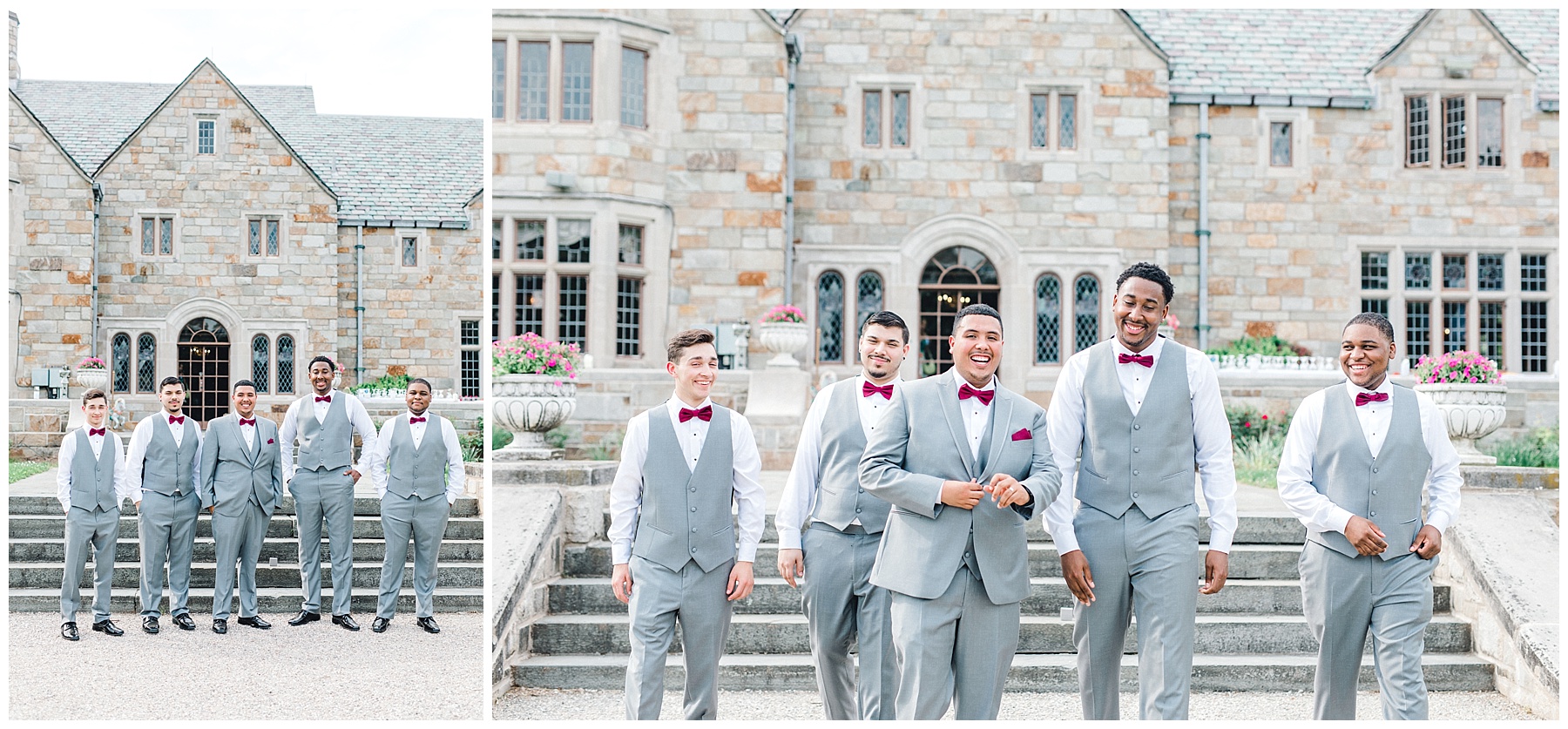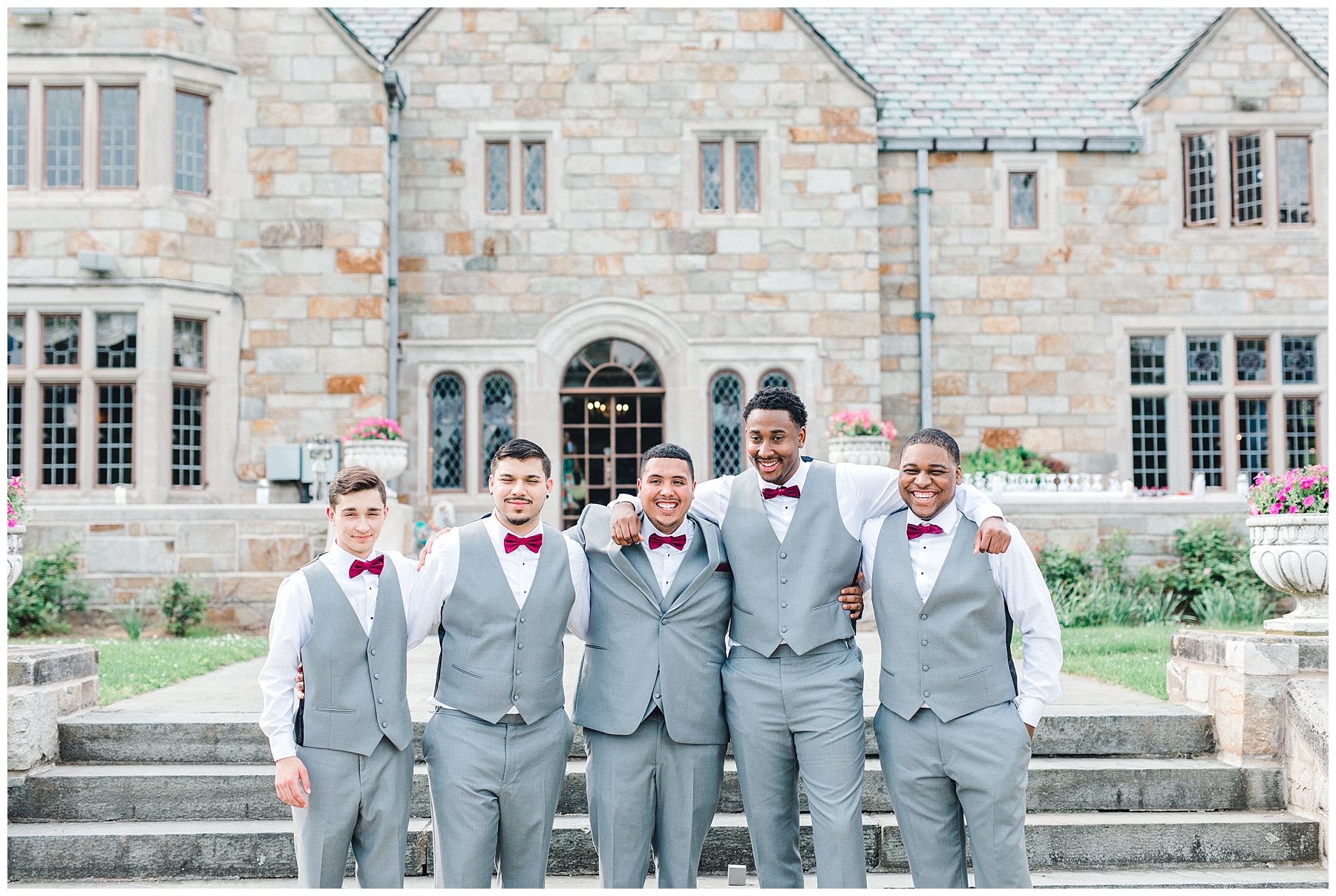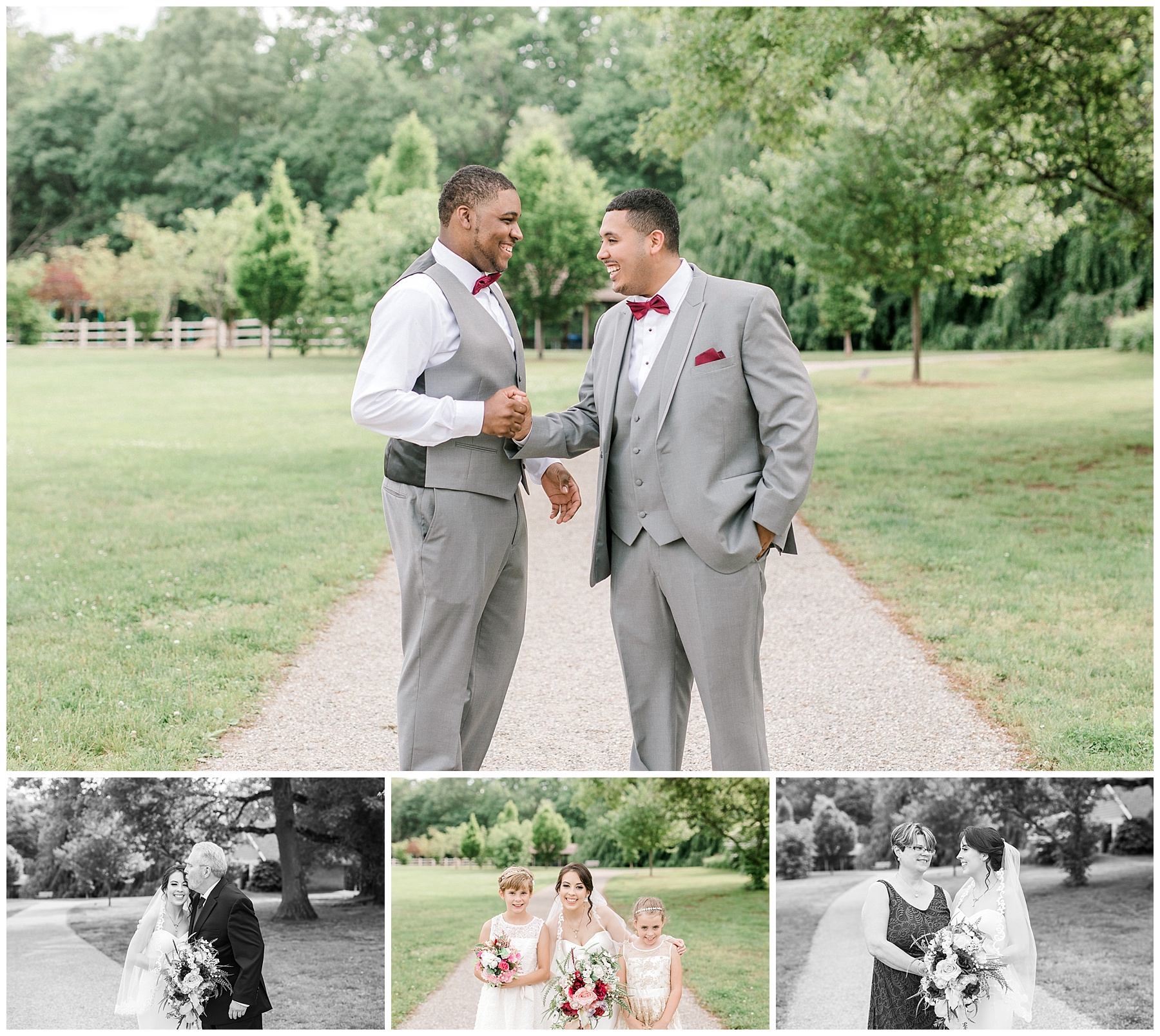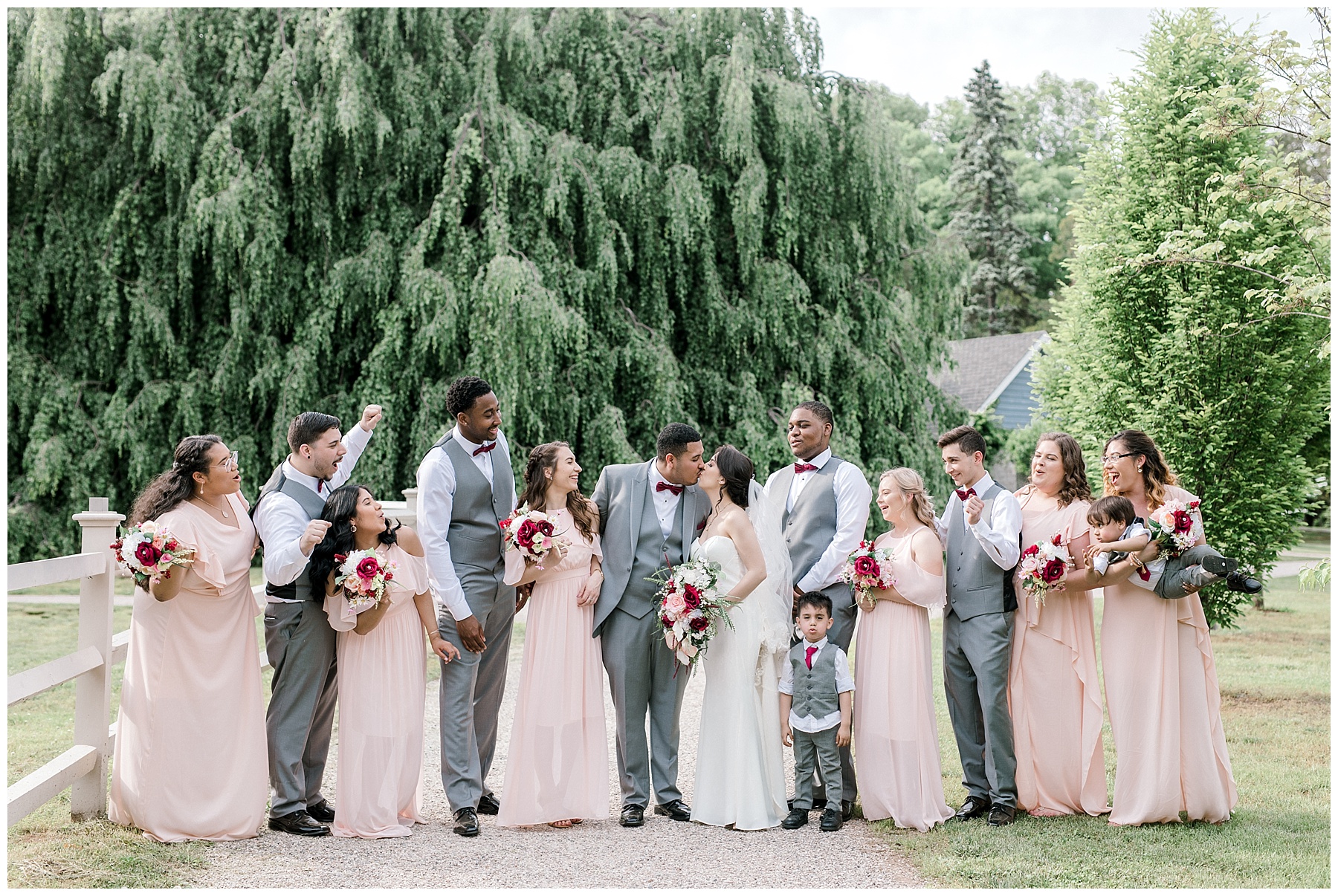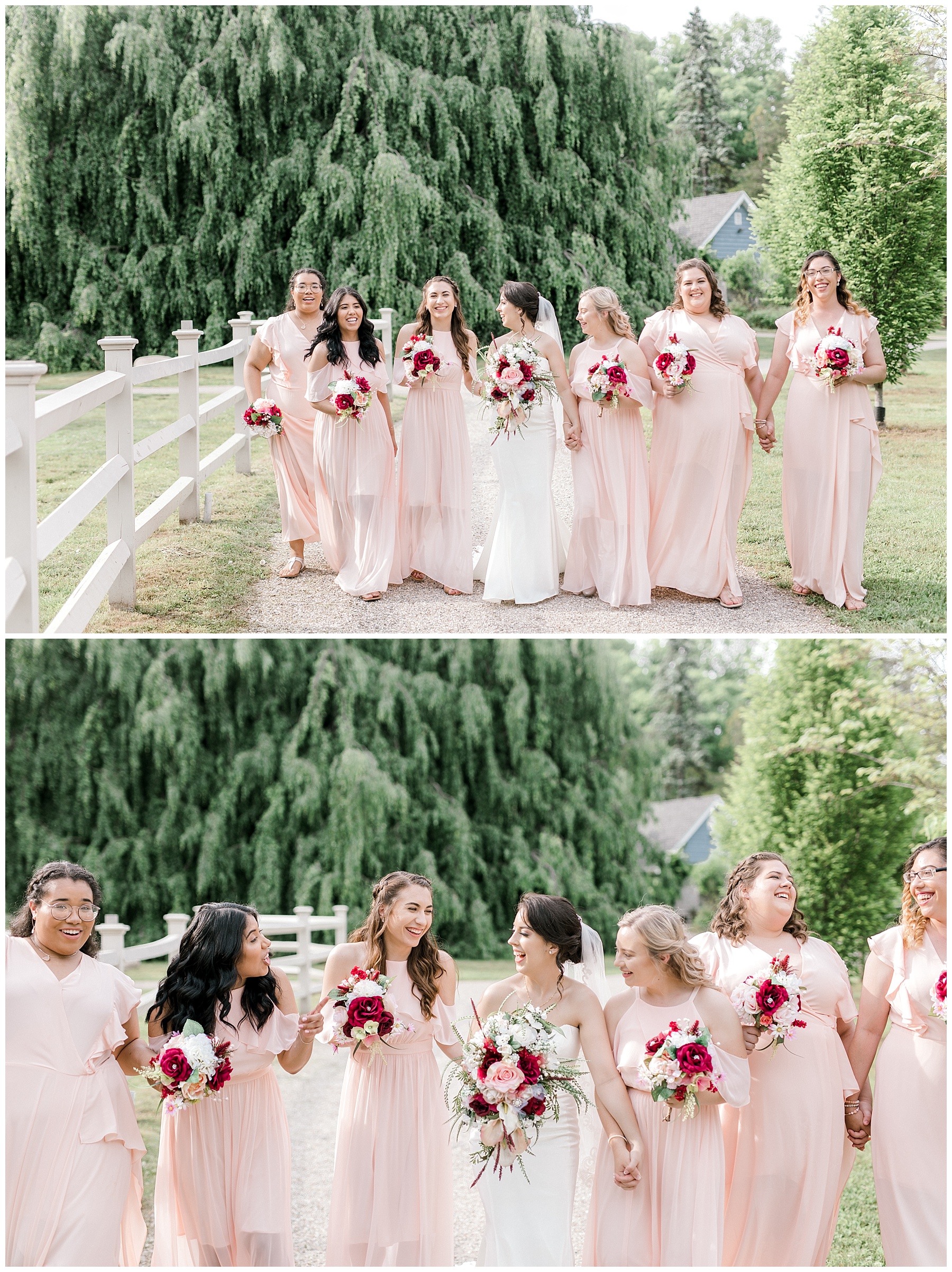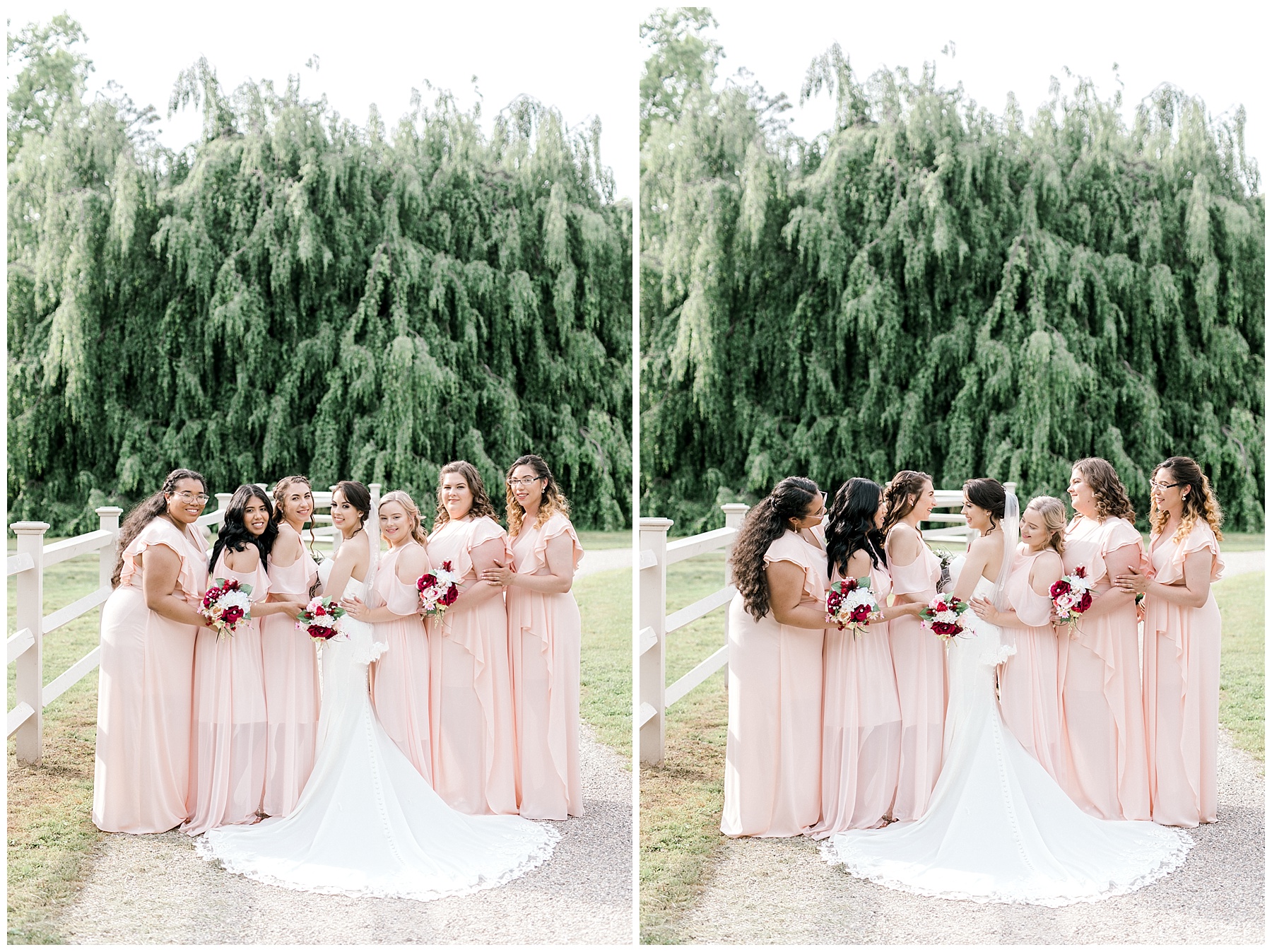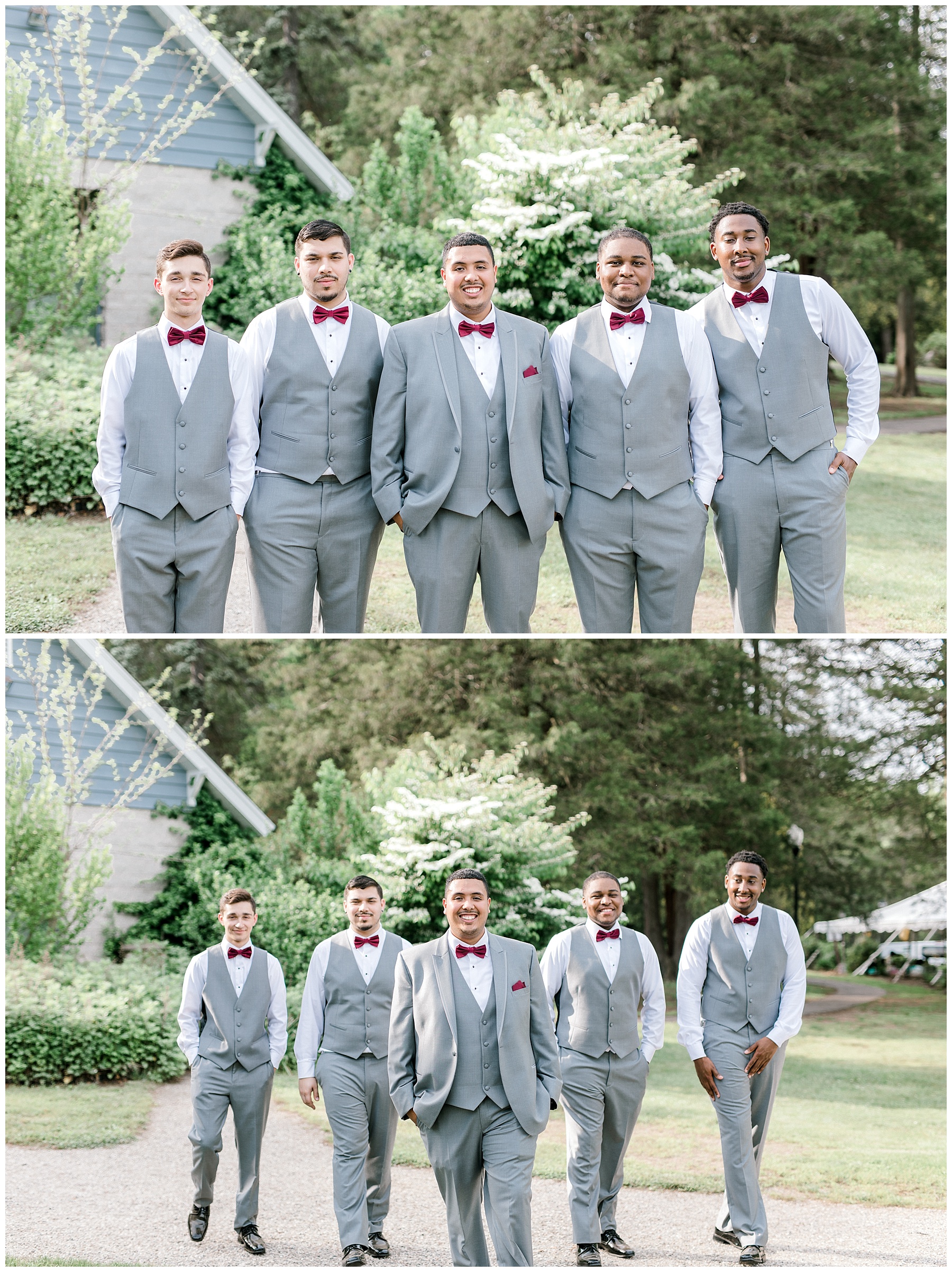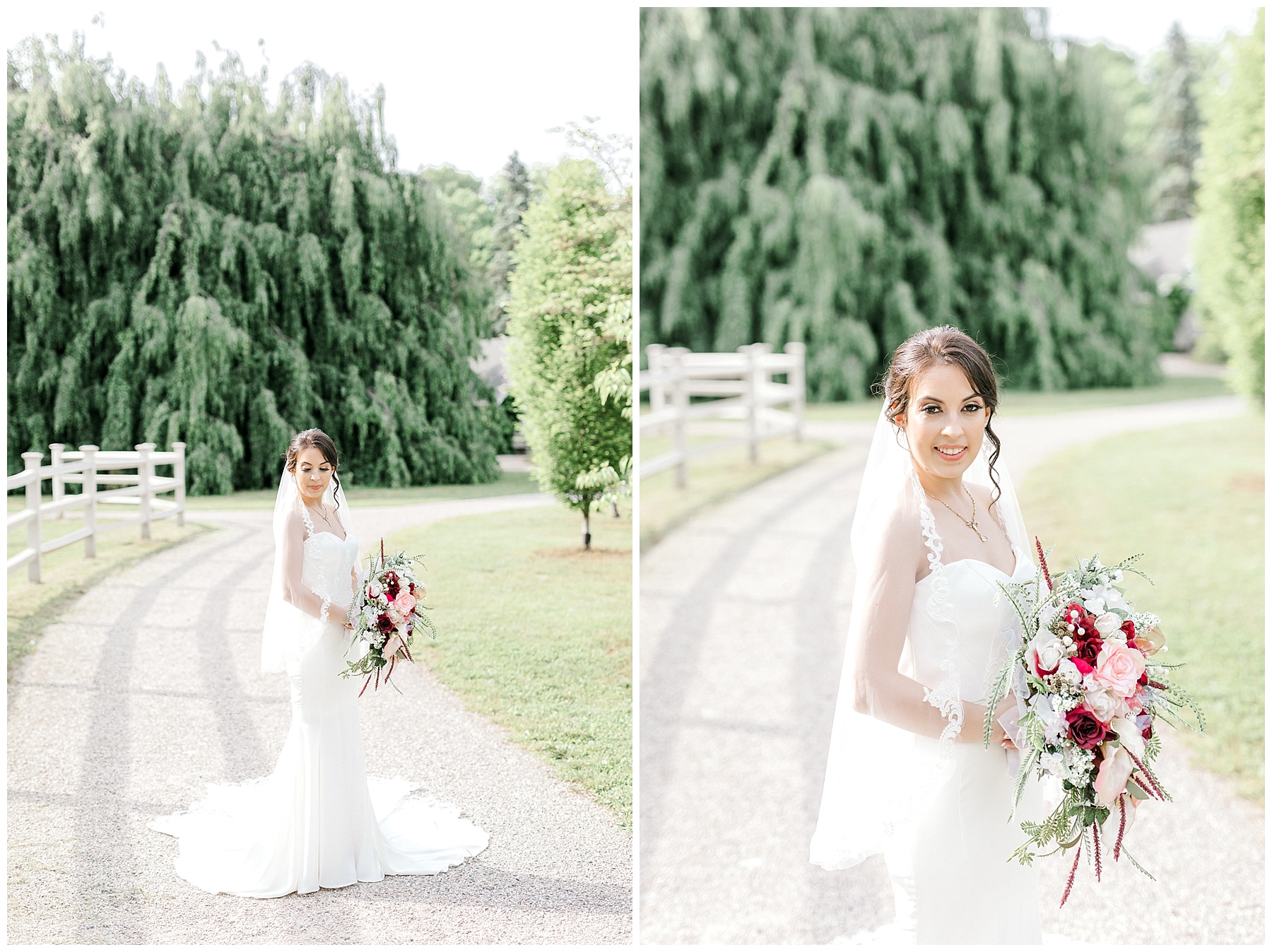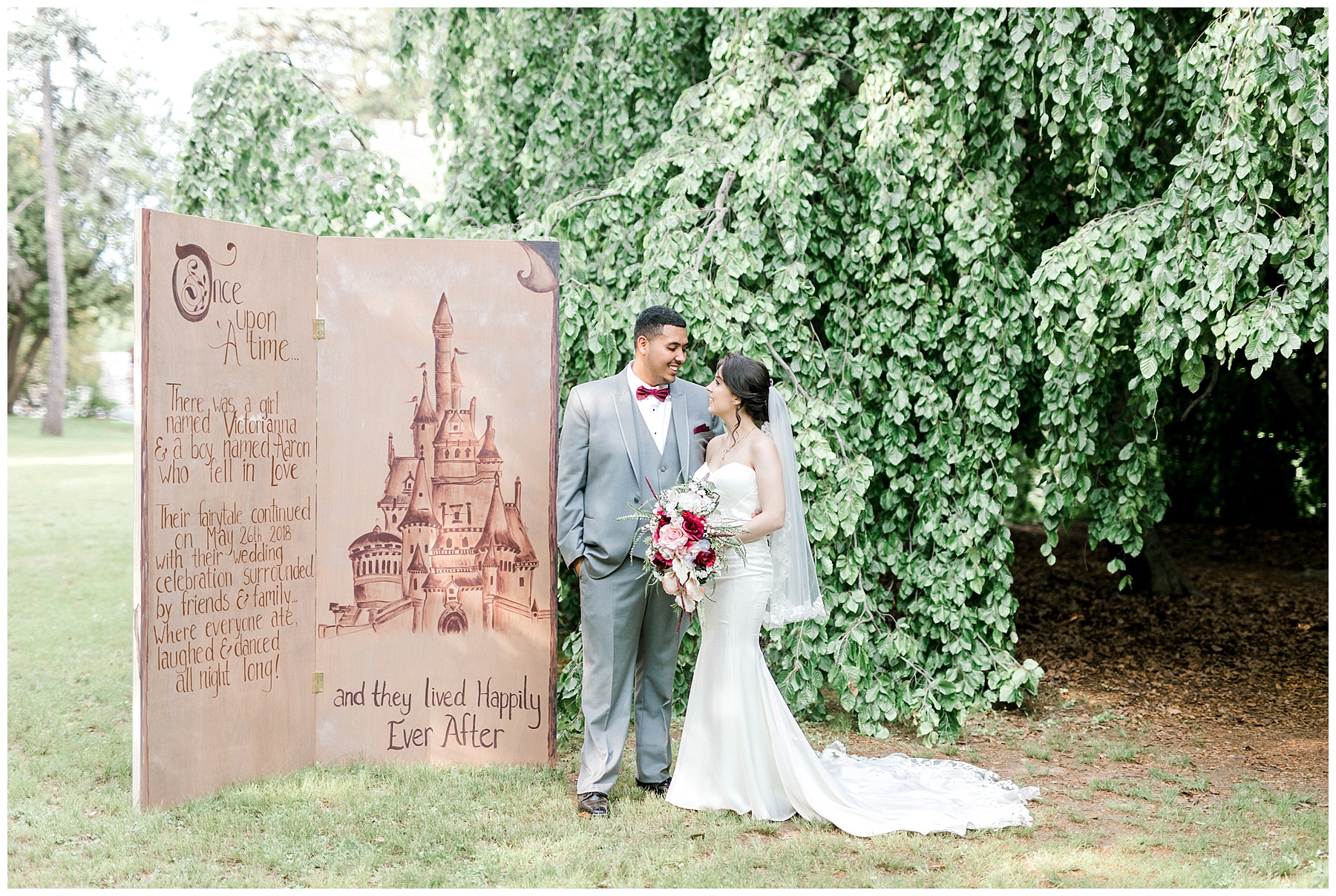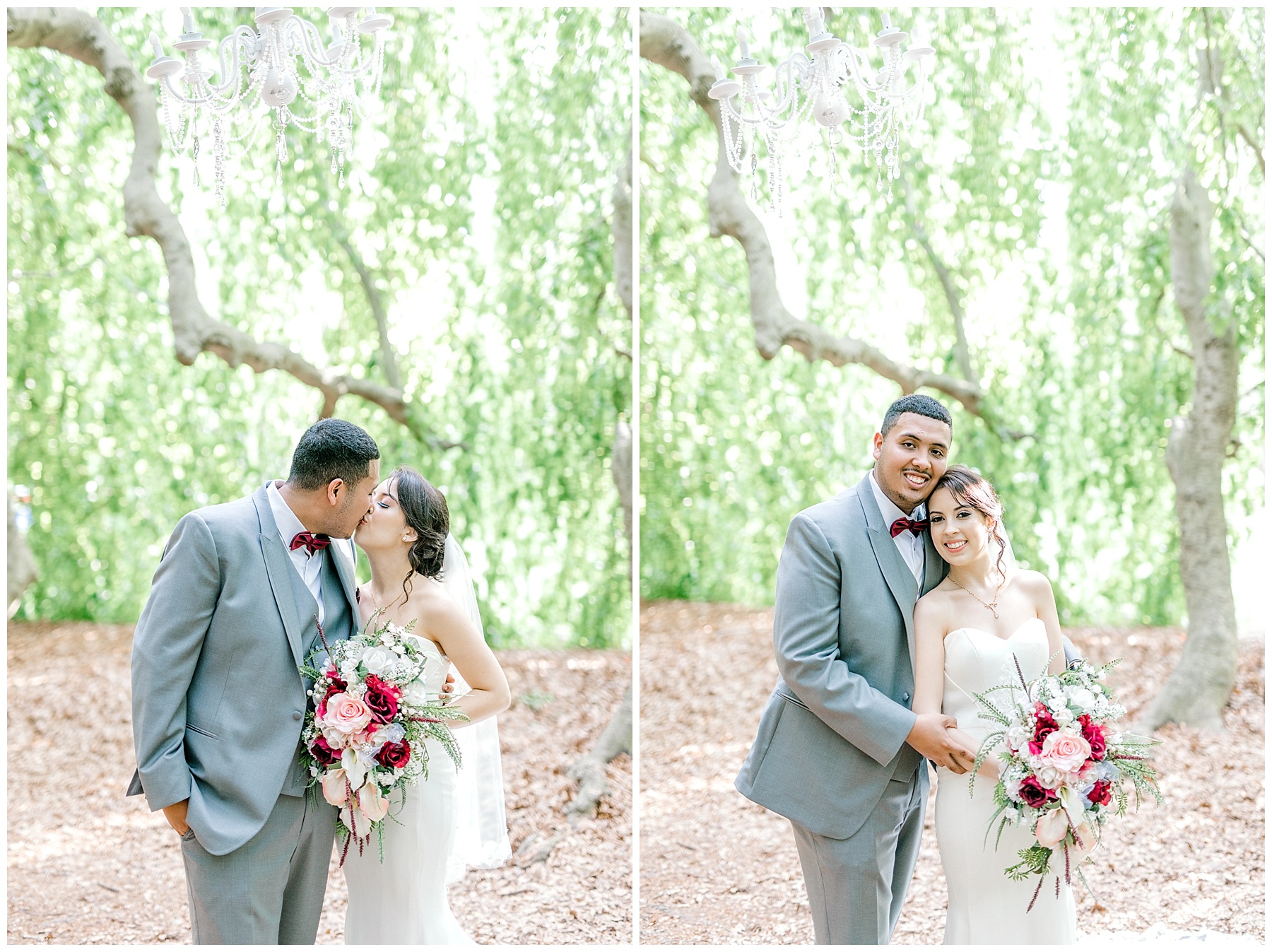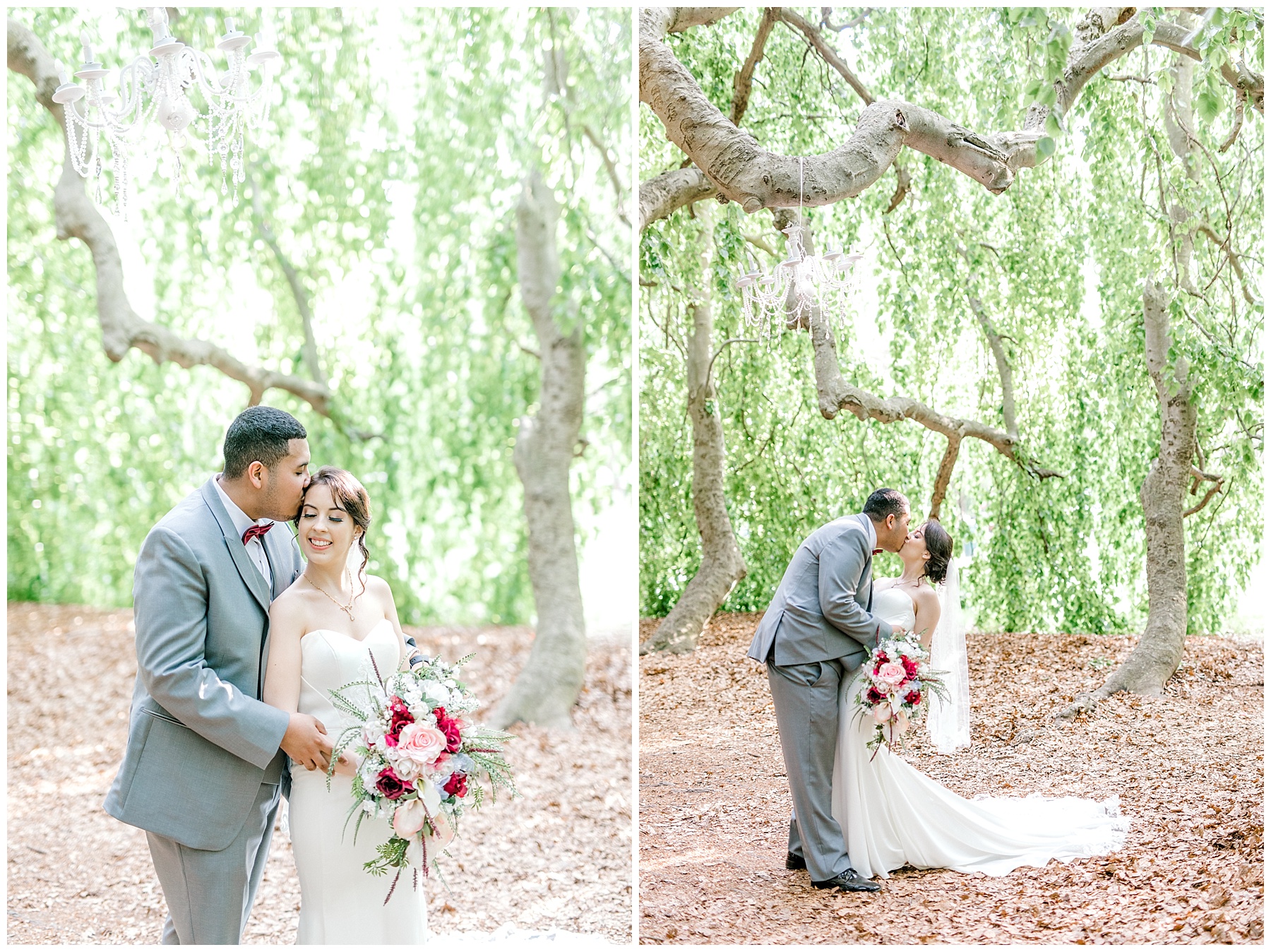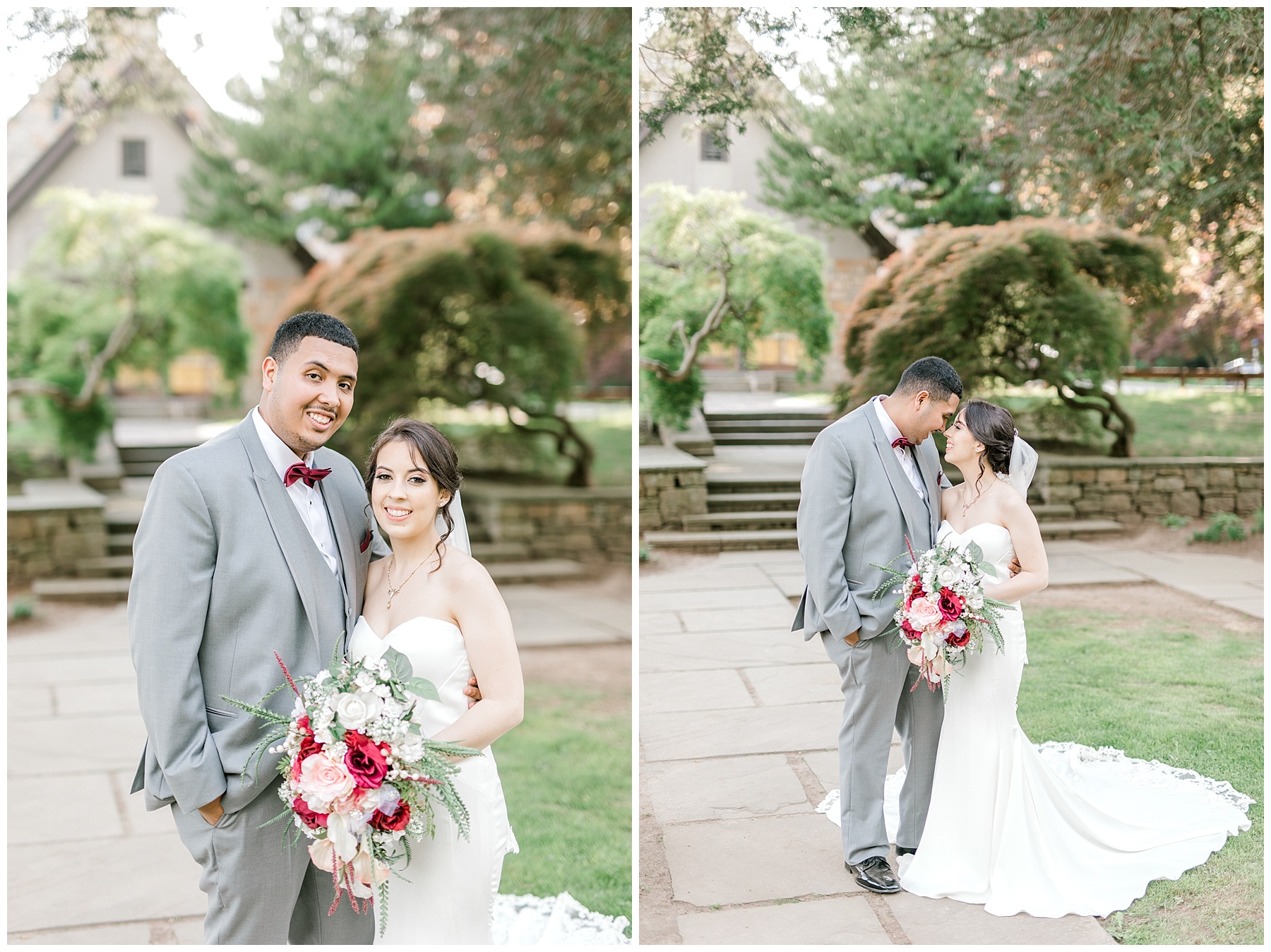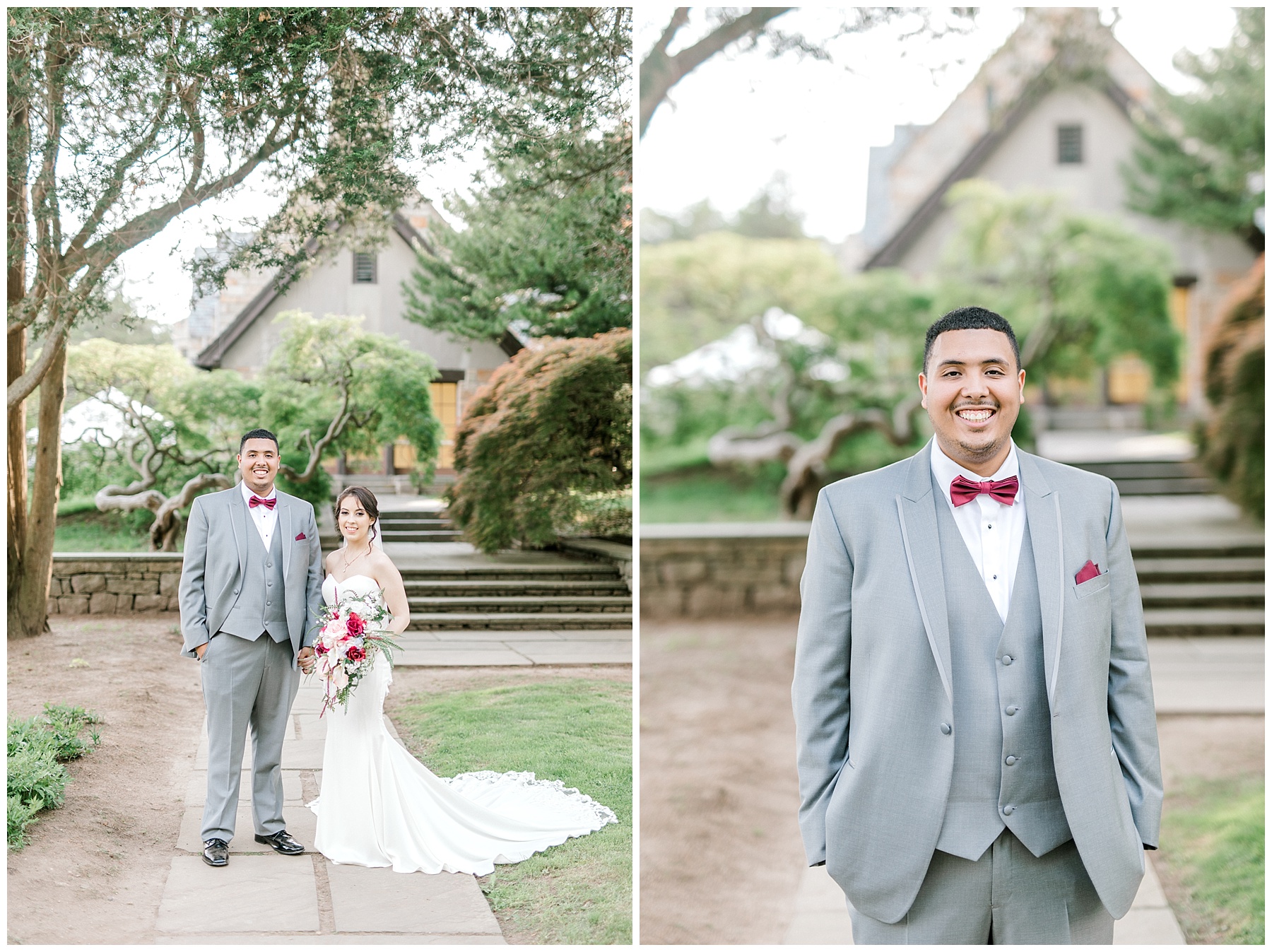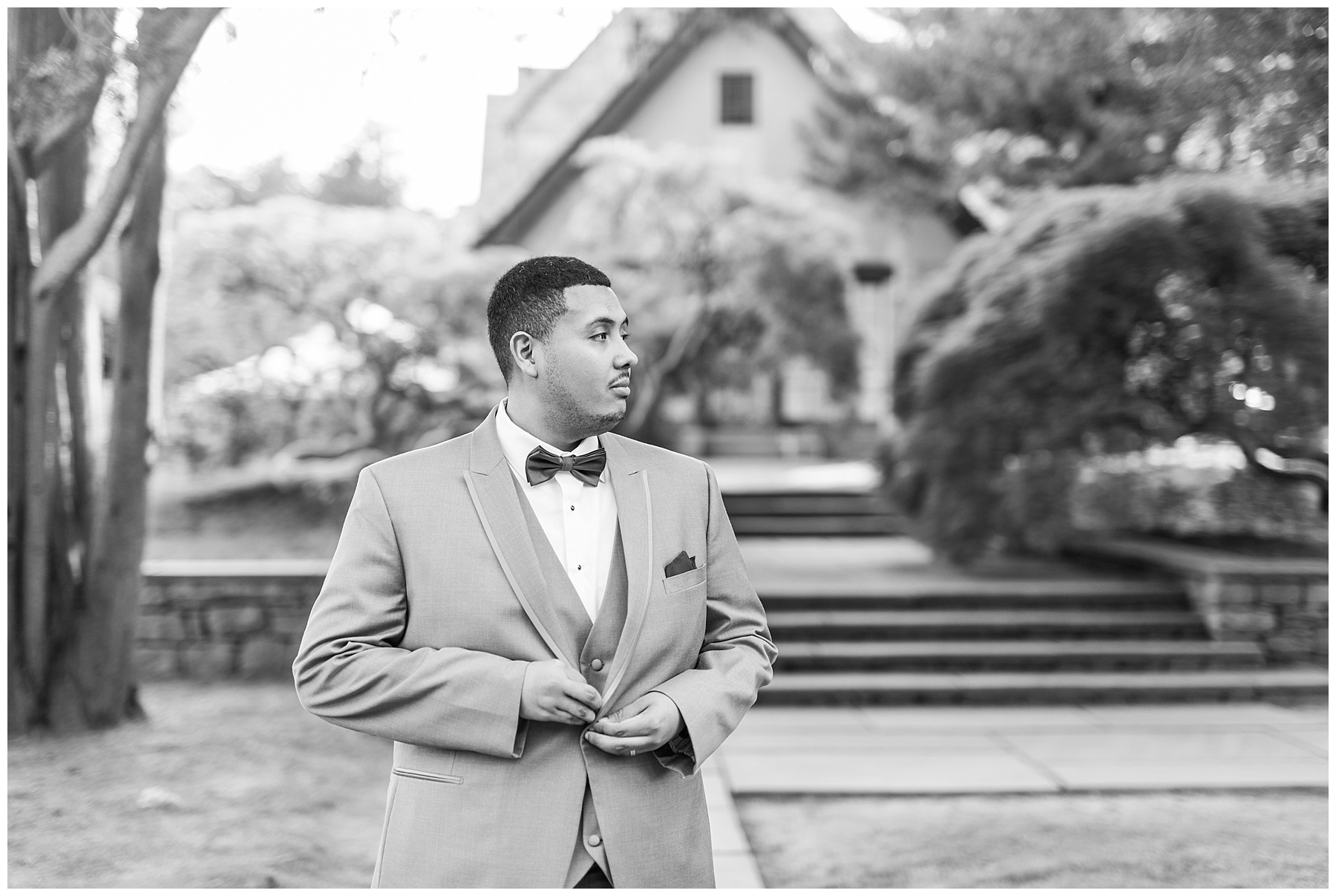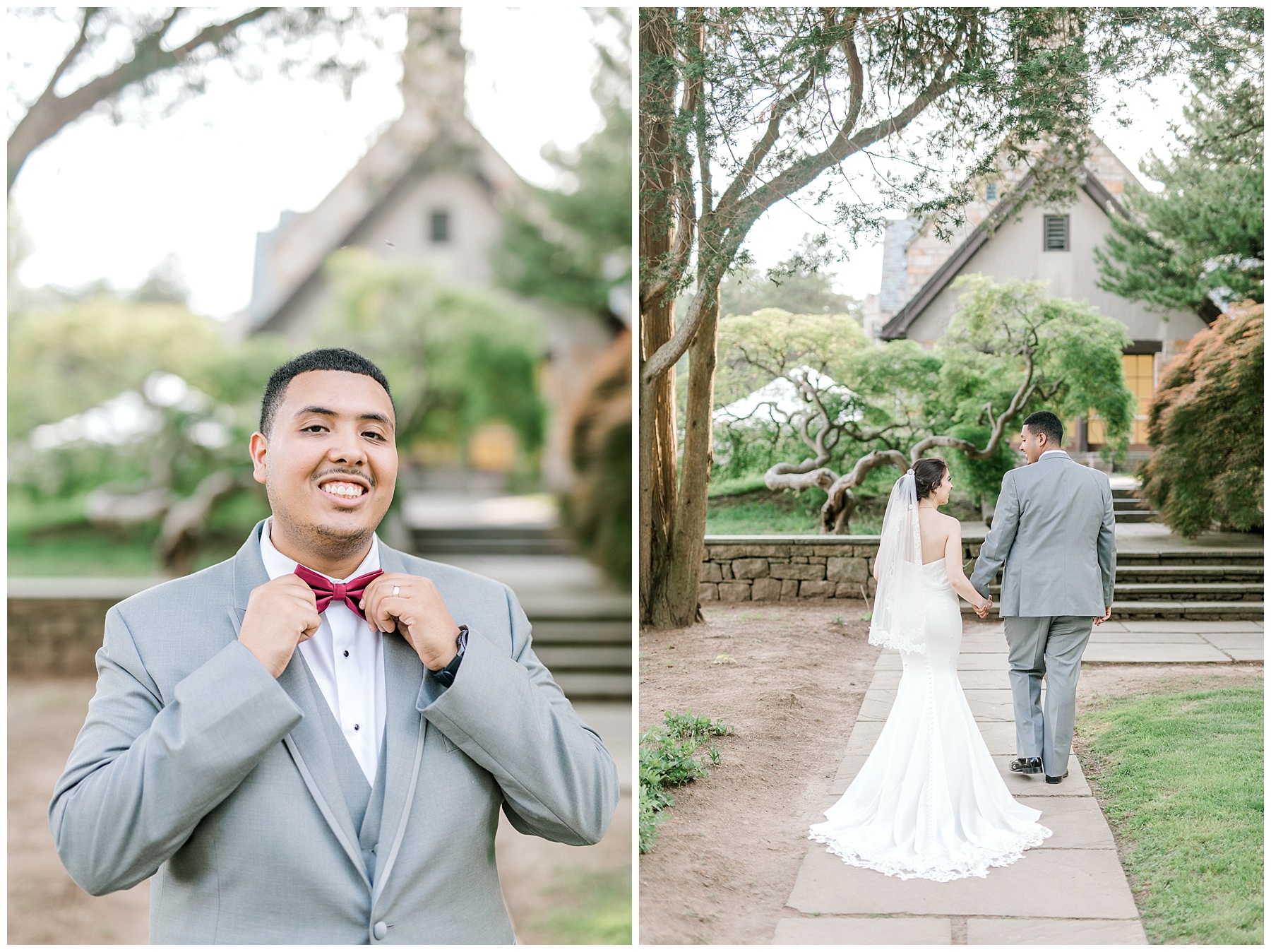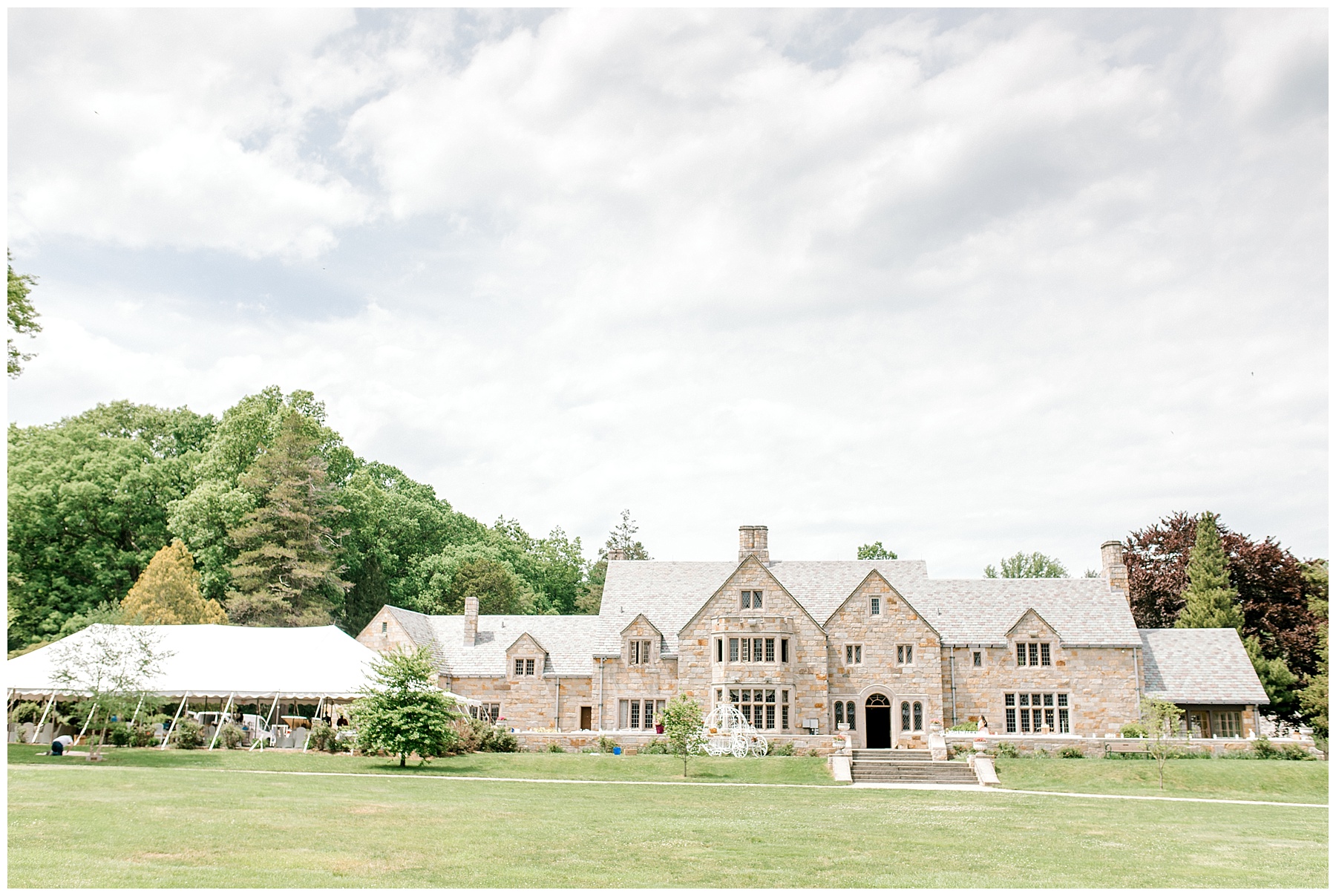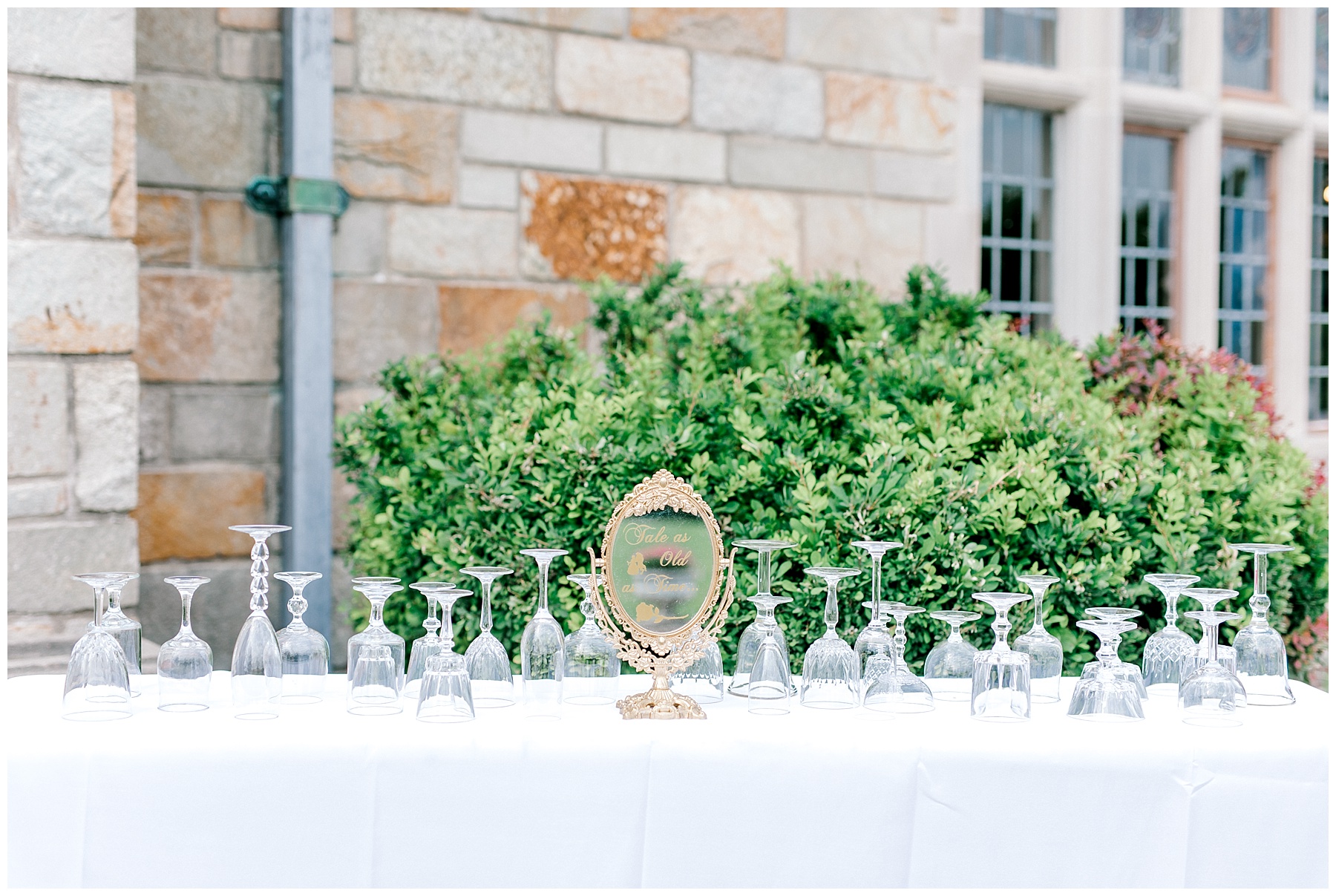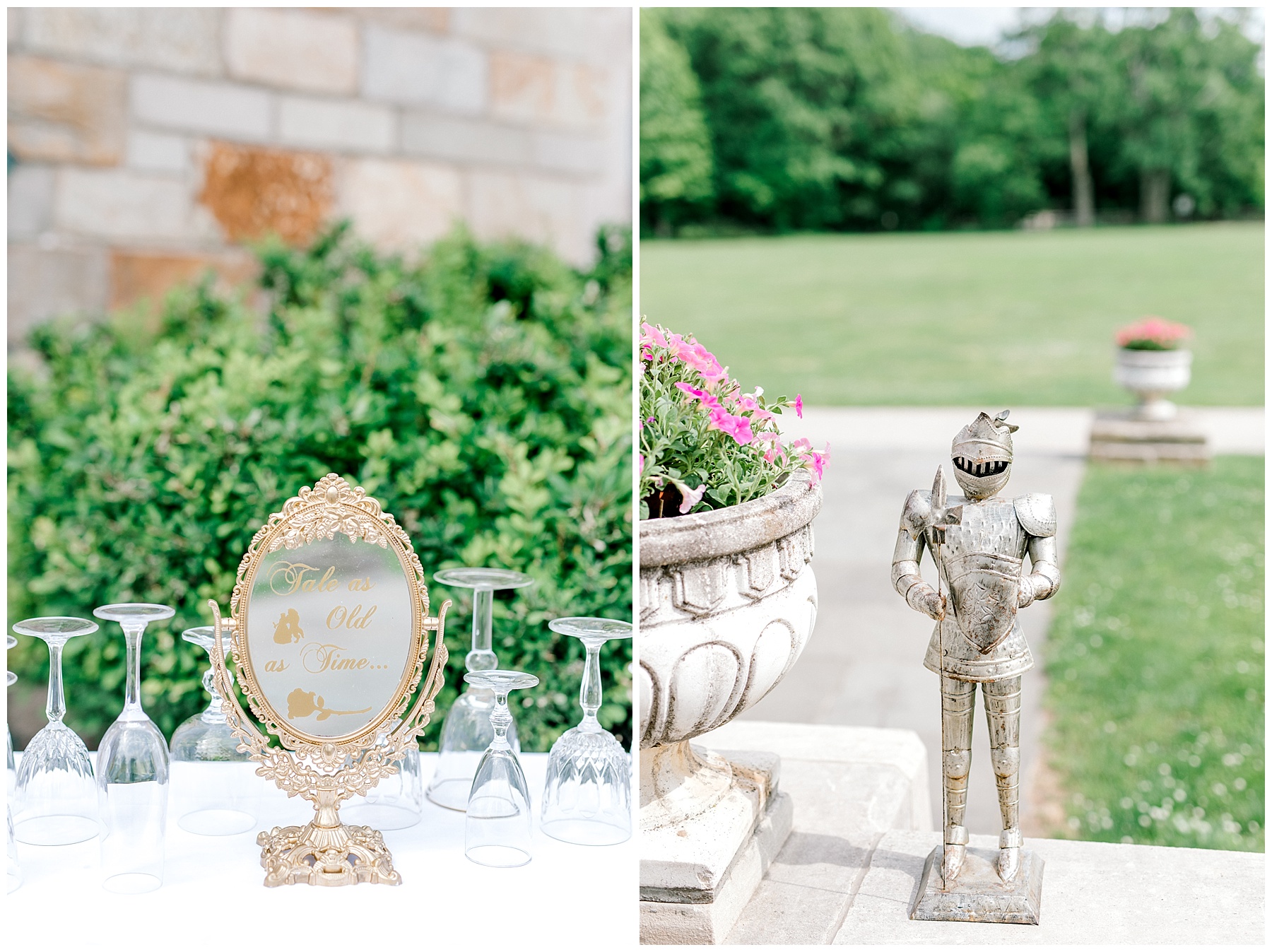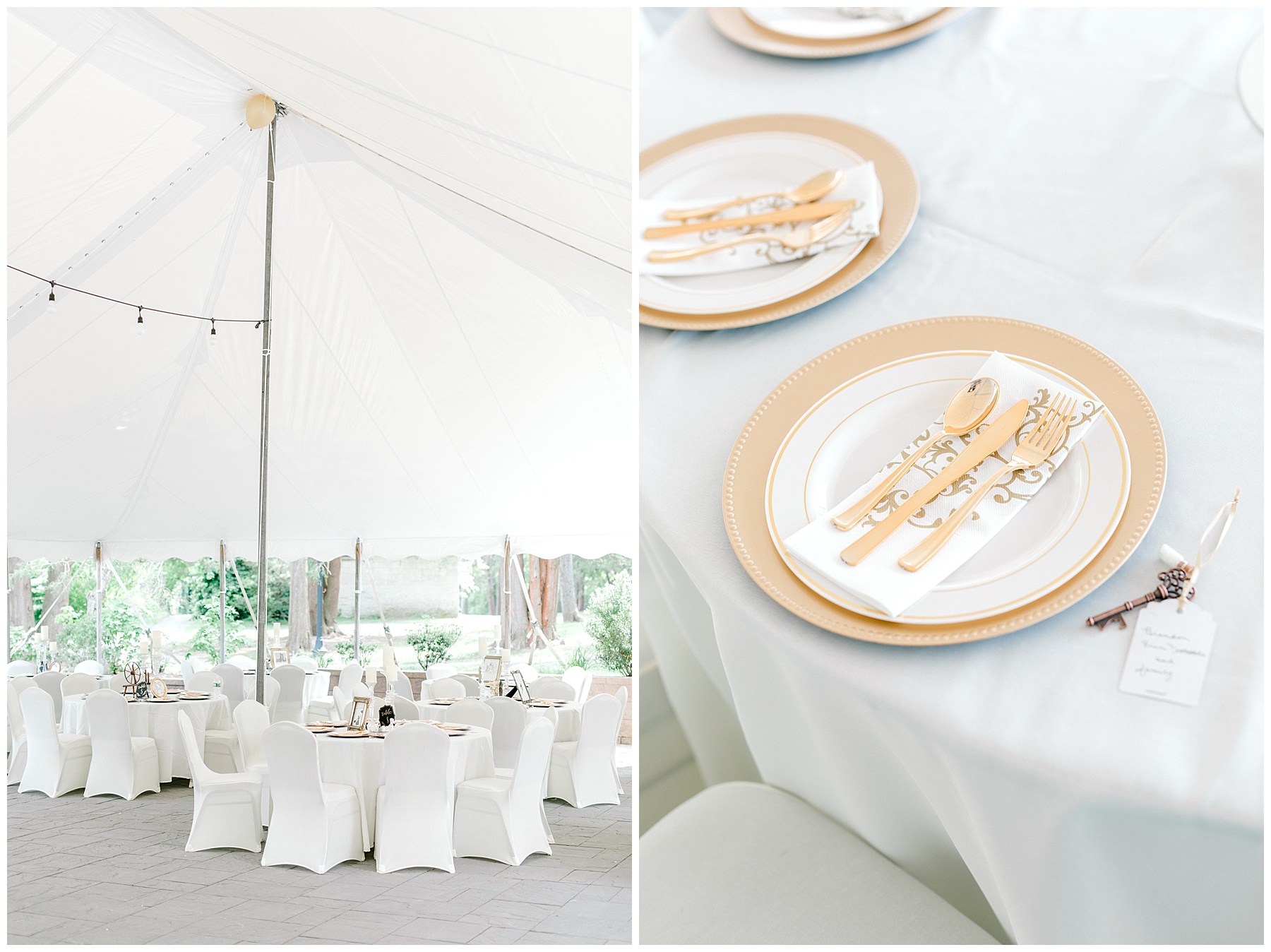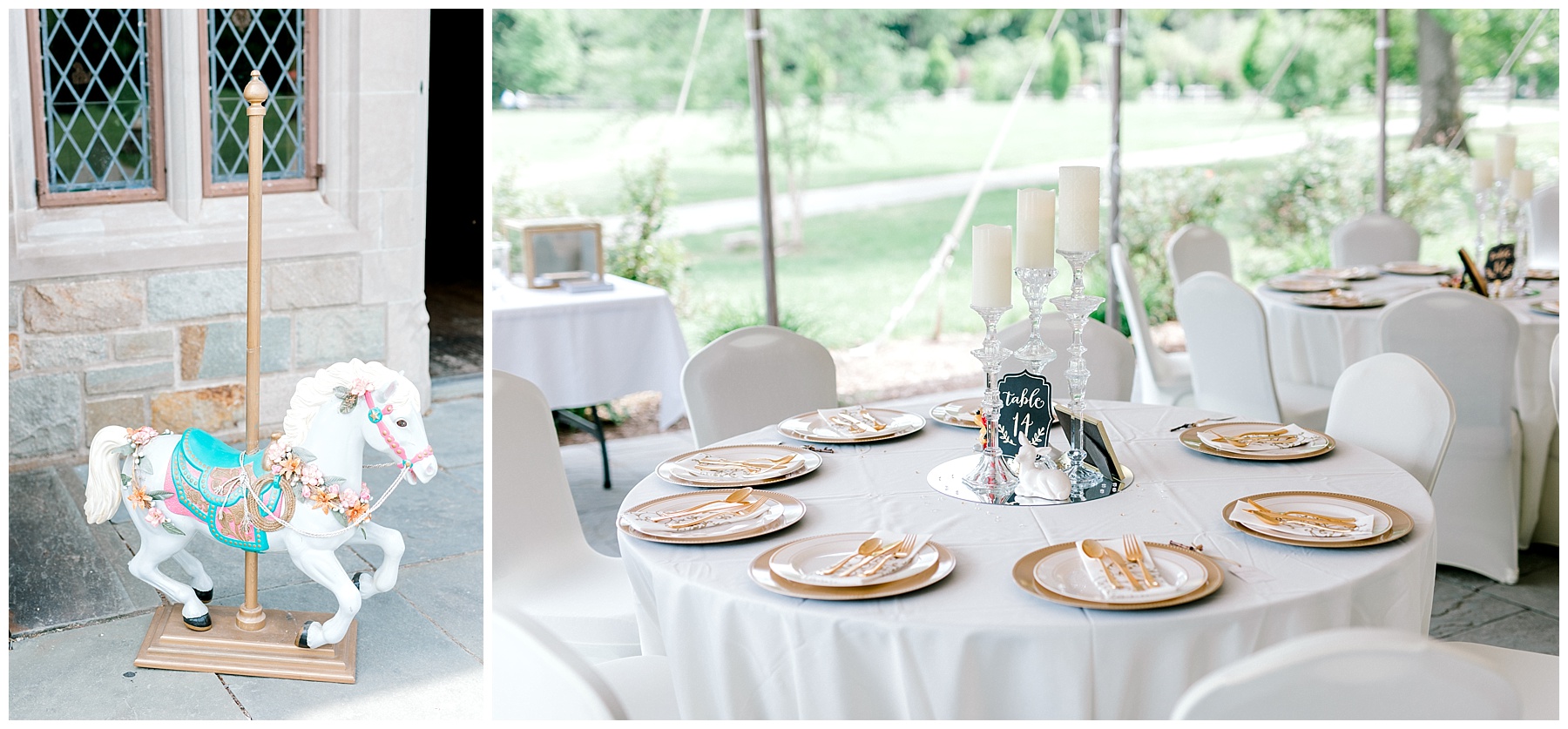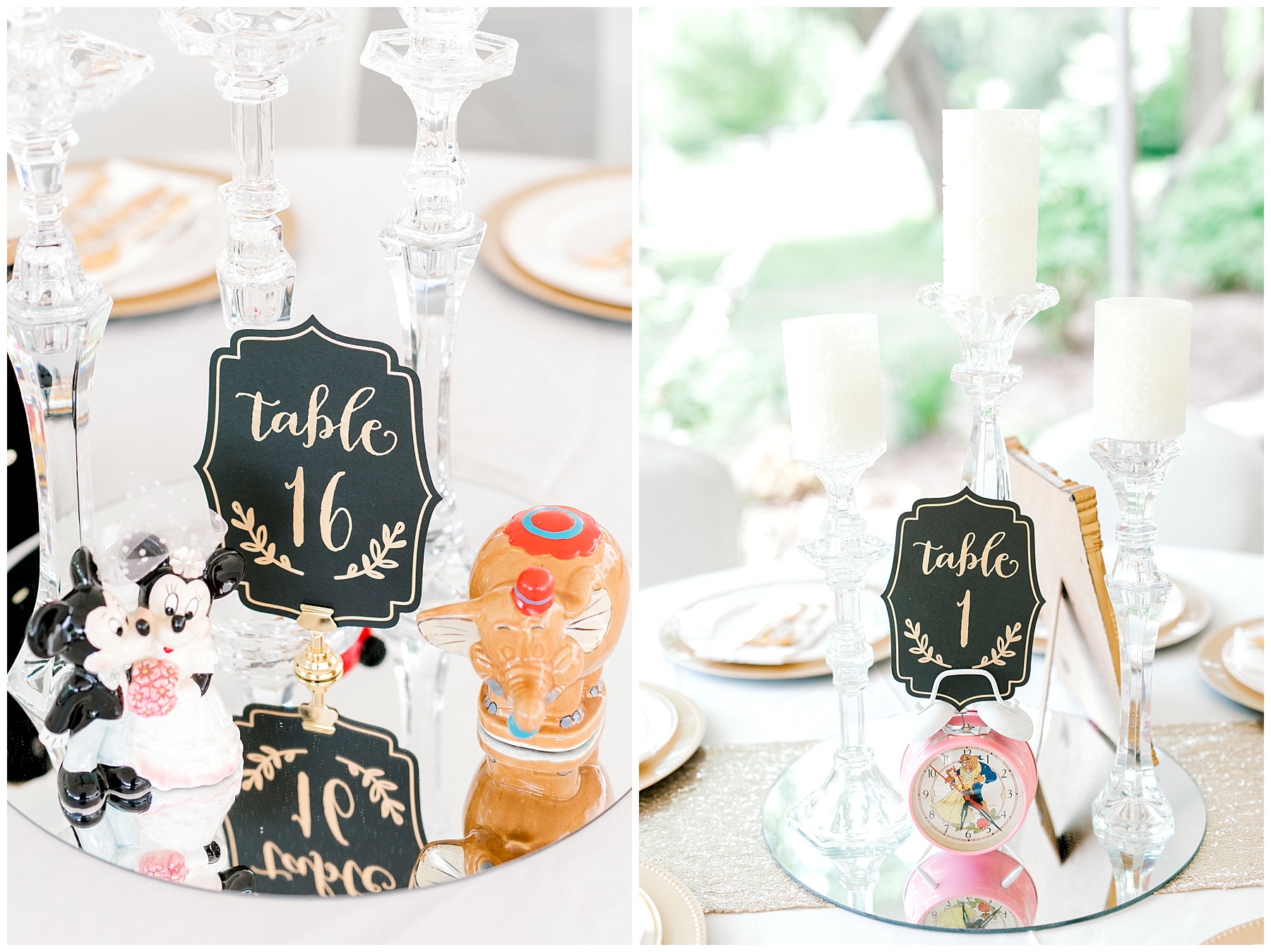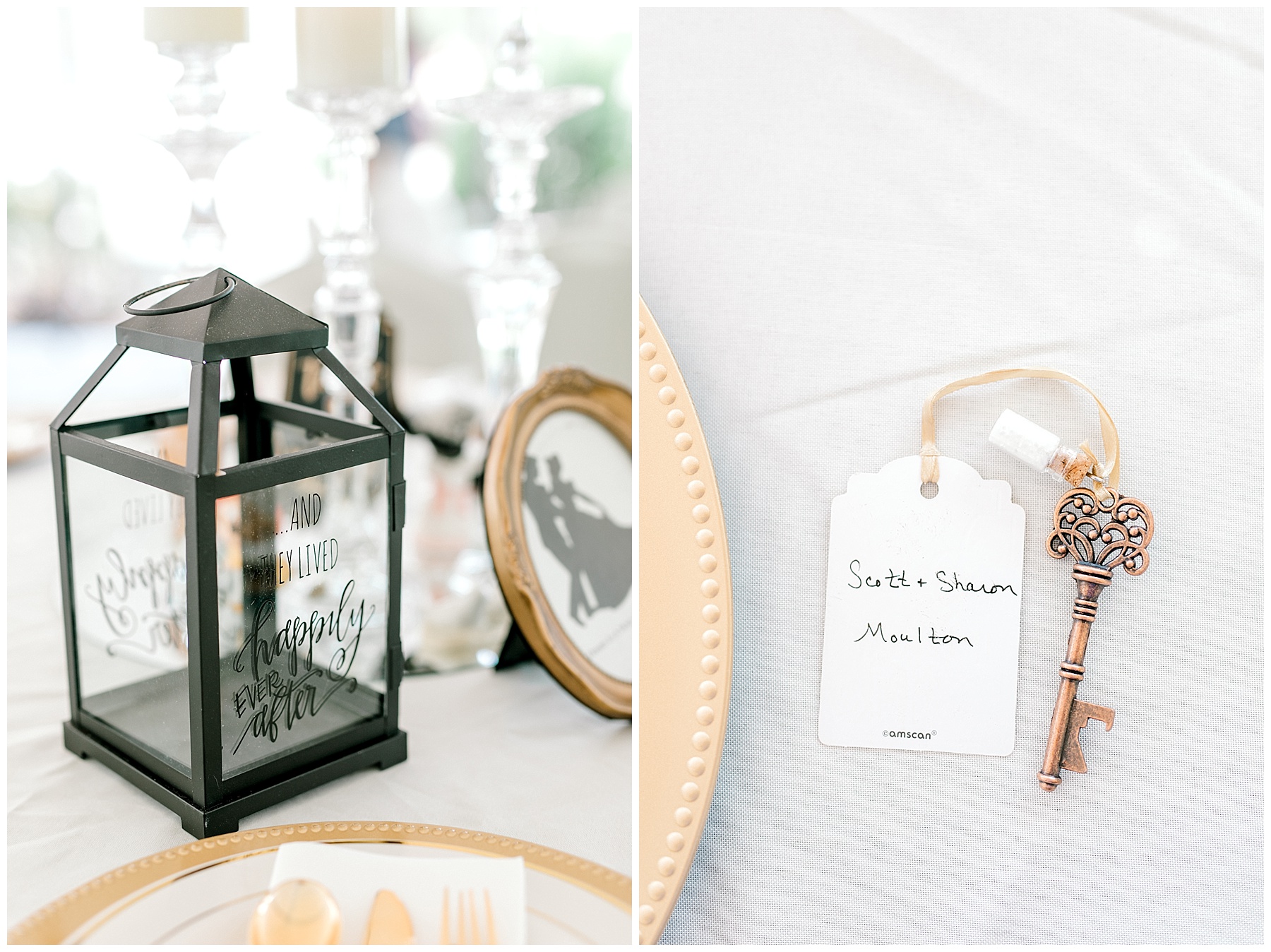 A candy bar?! Yes please!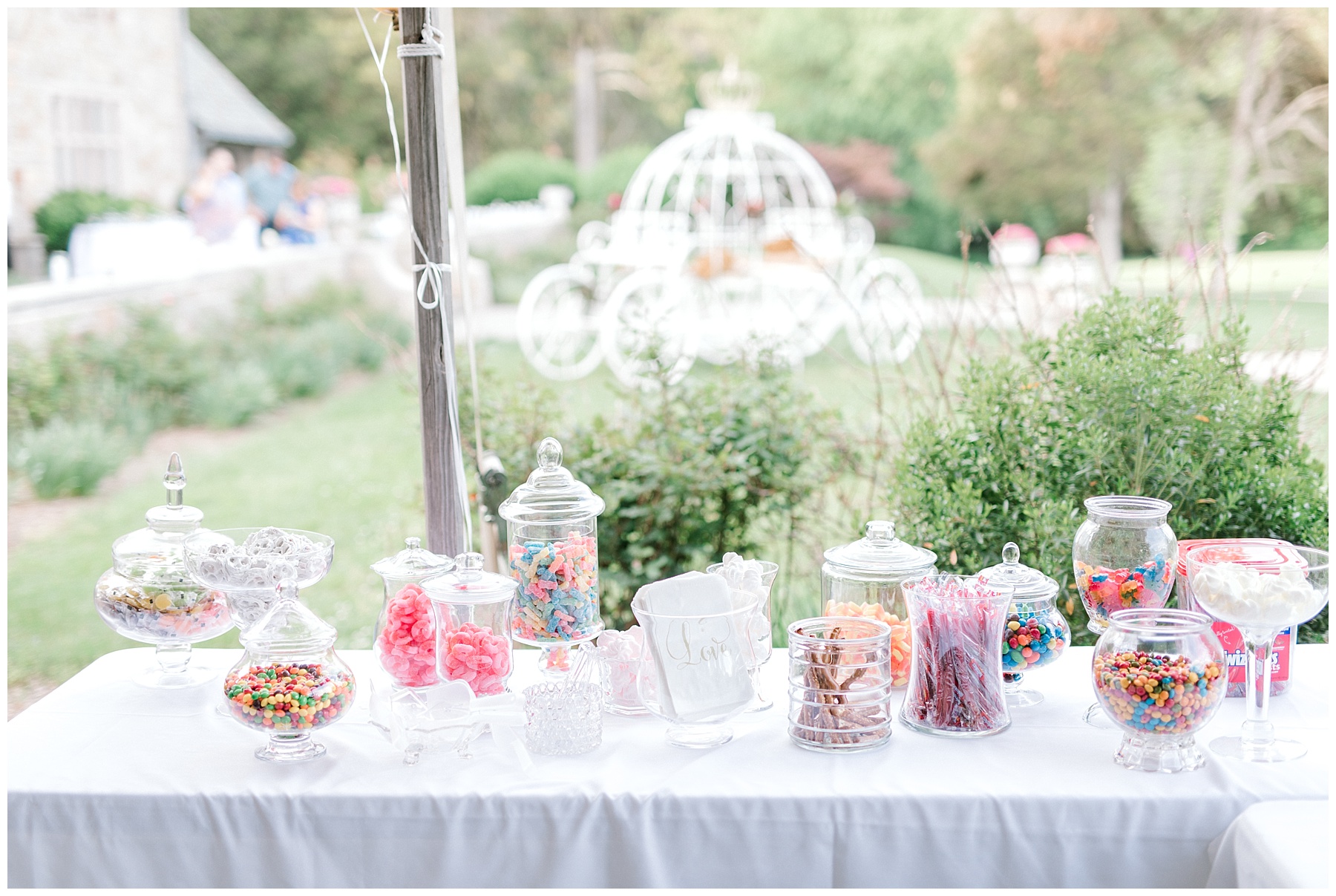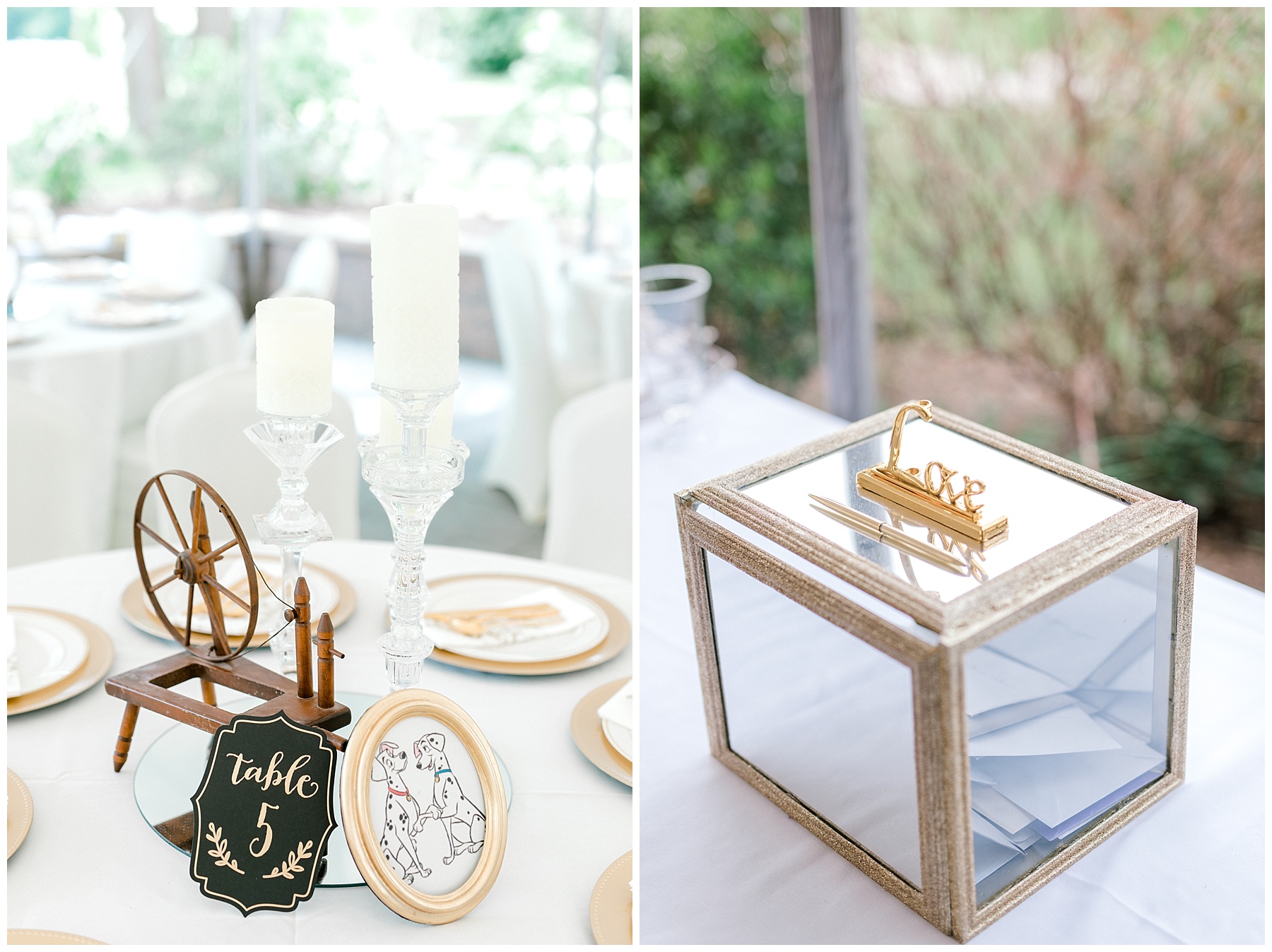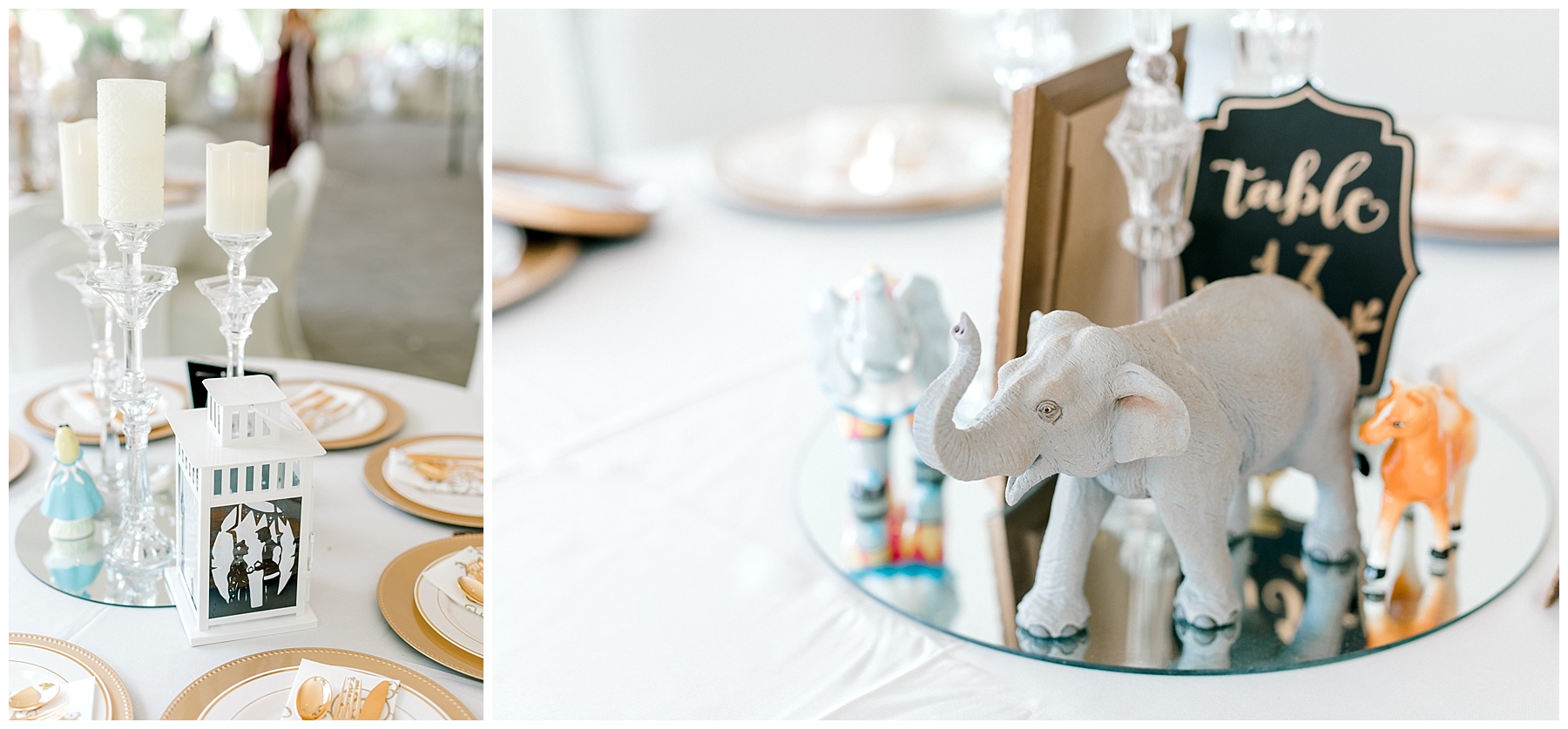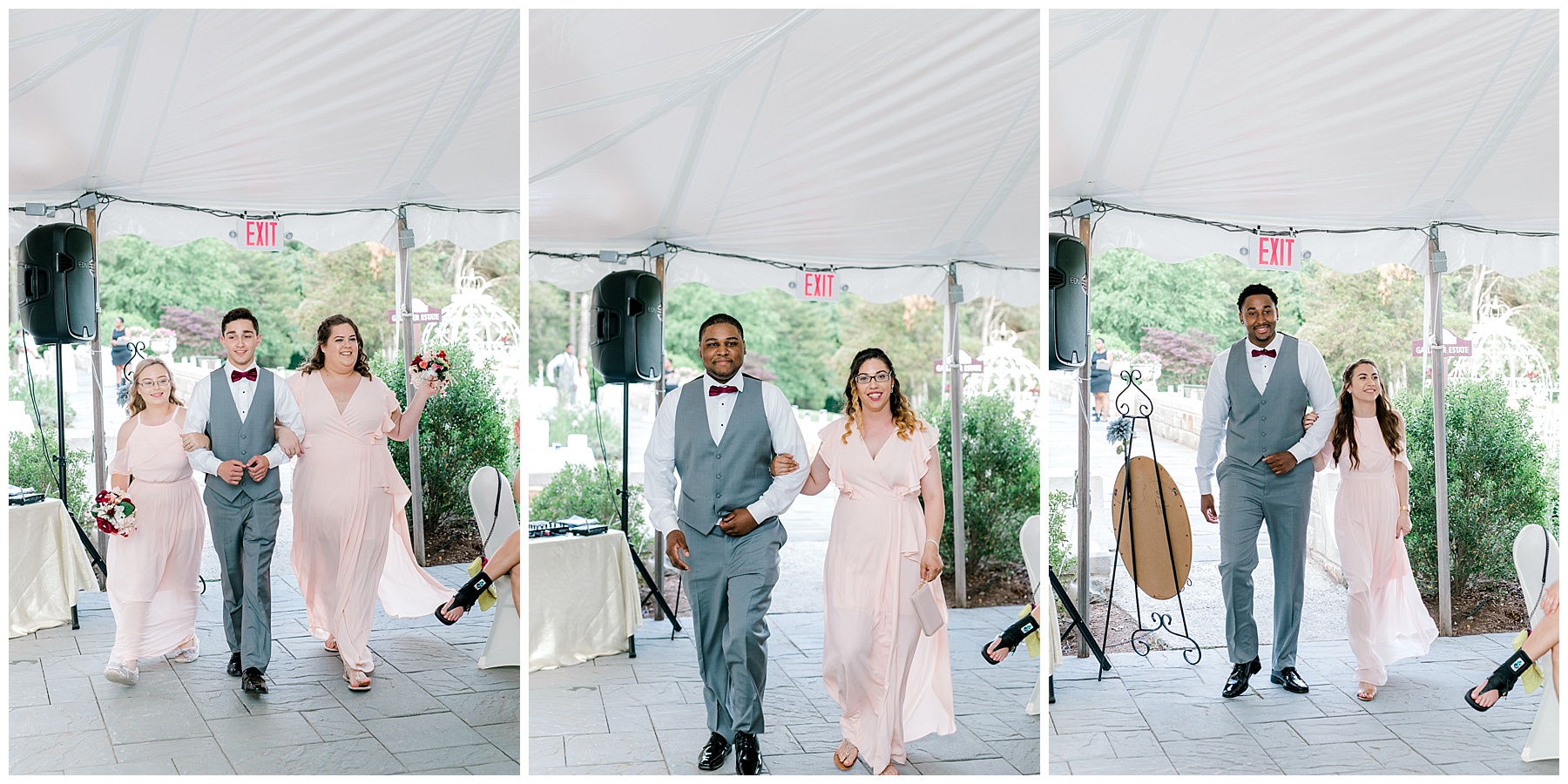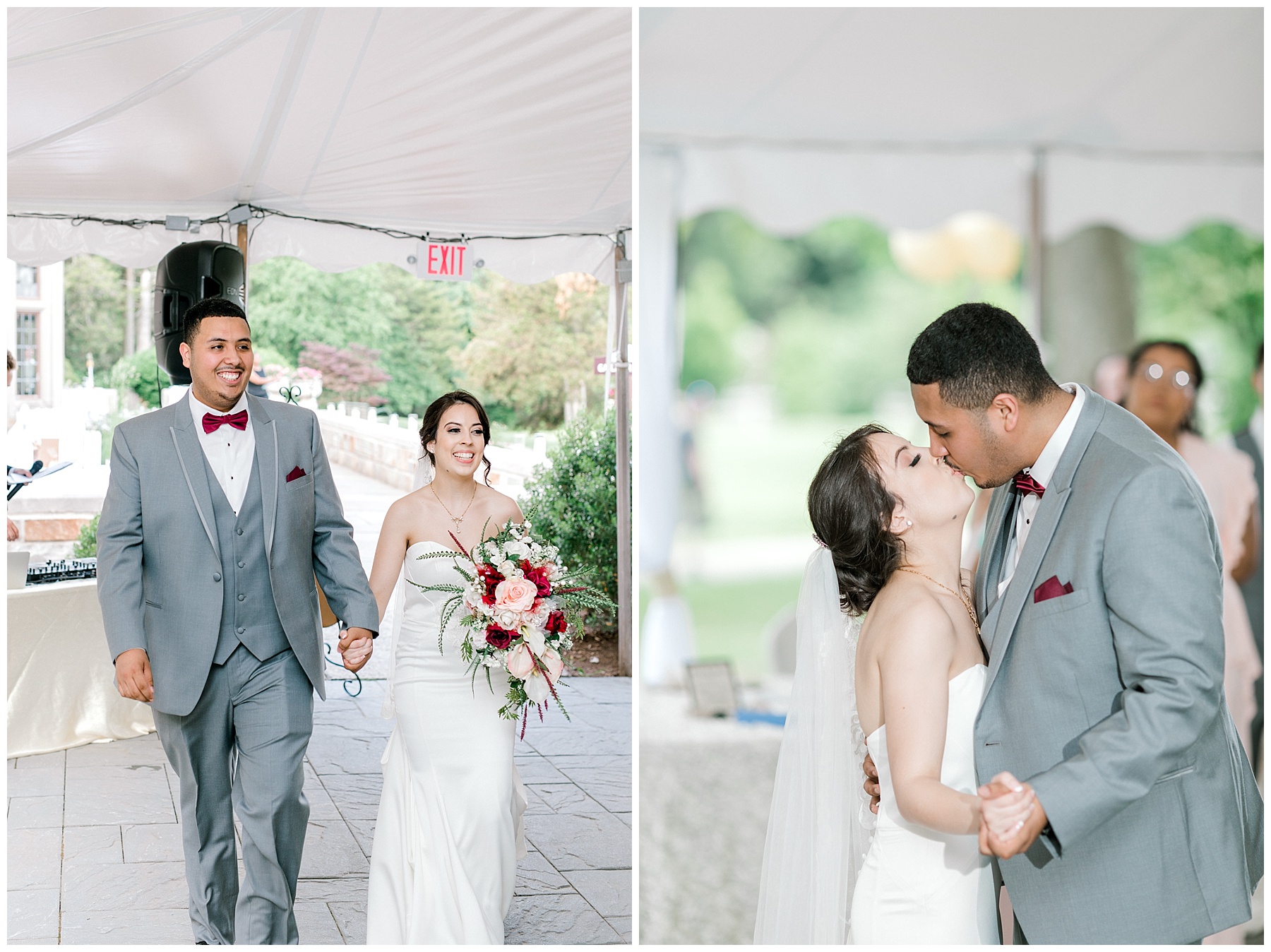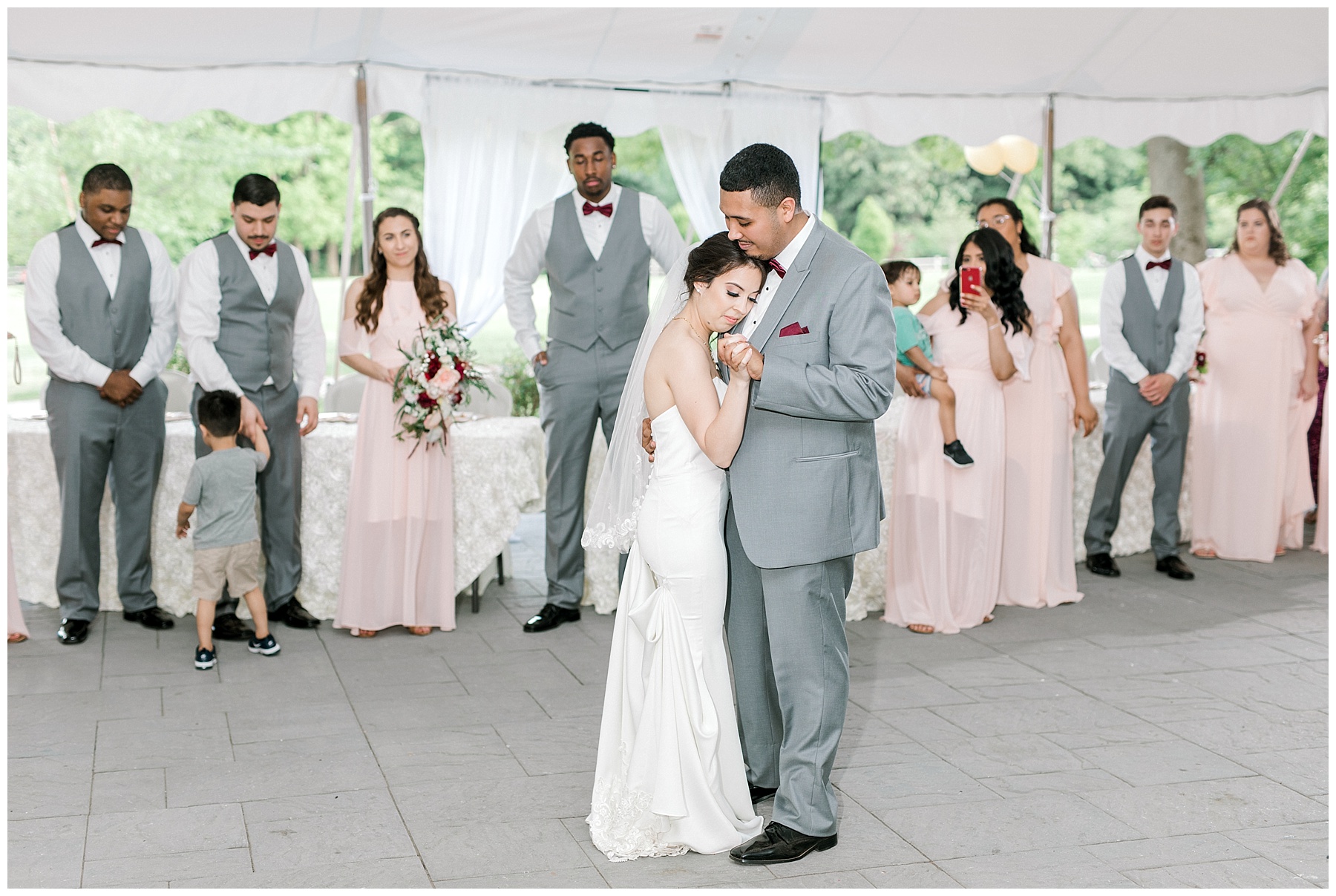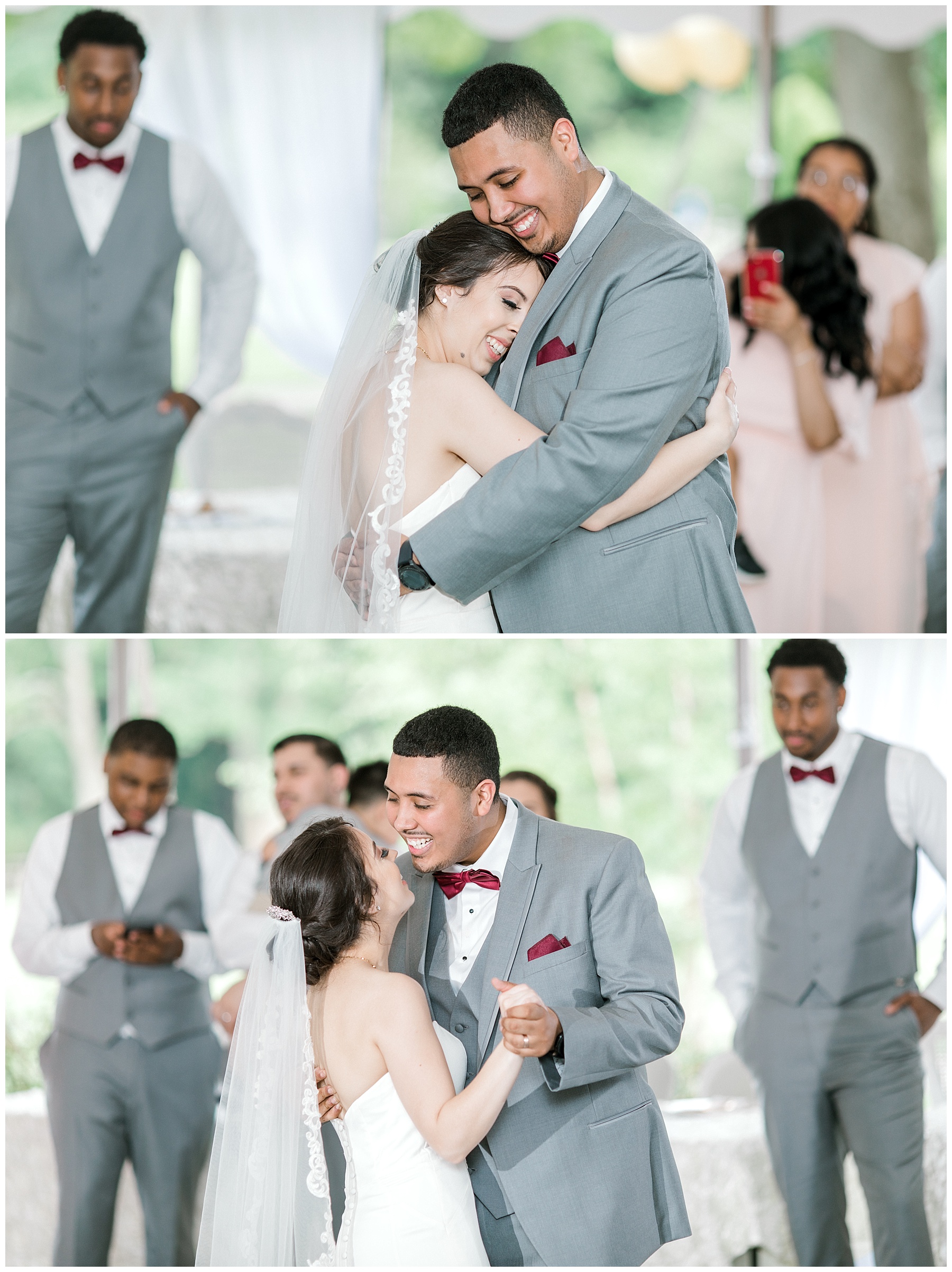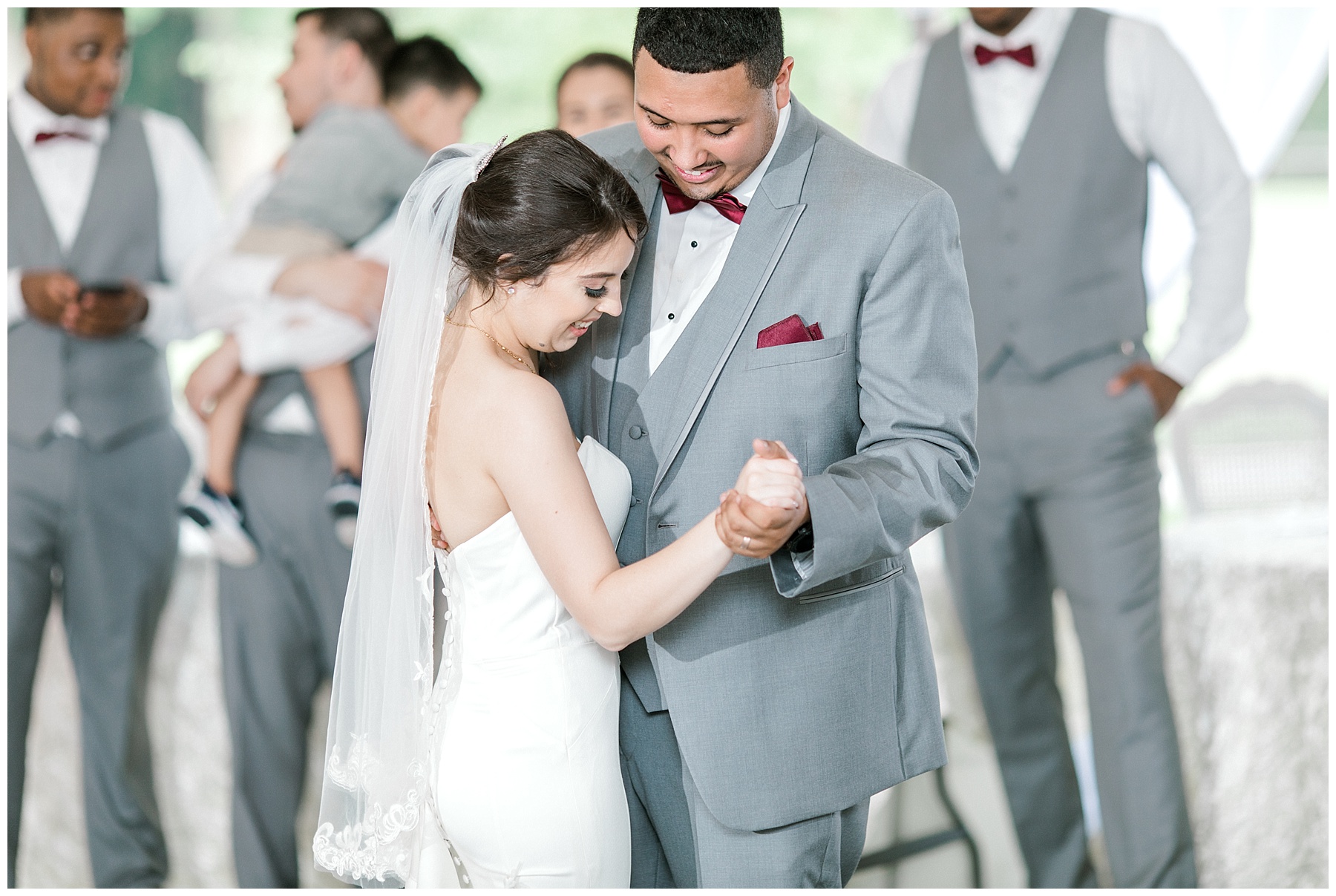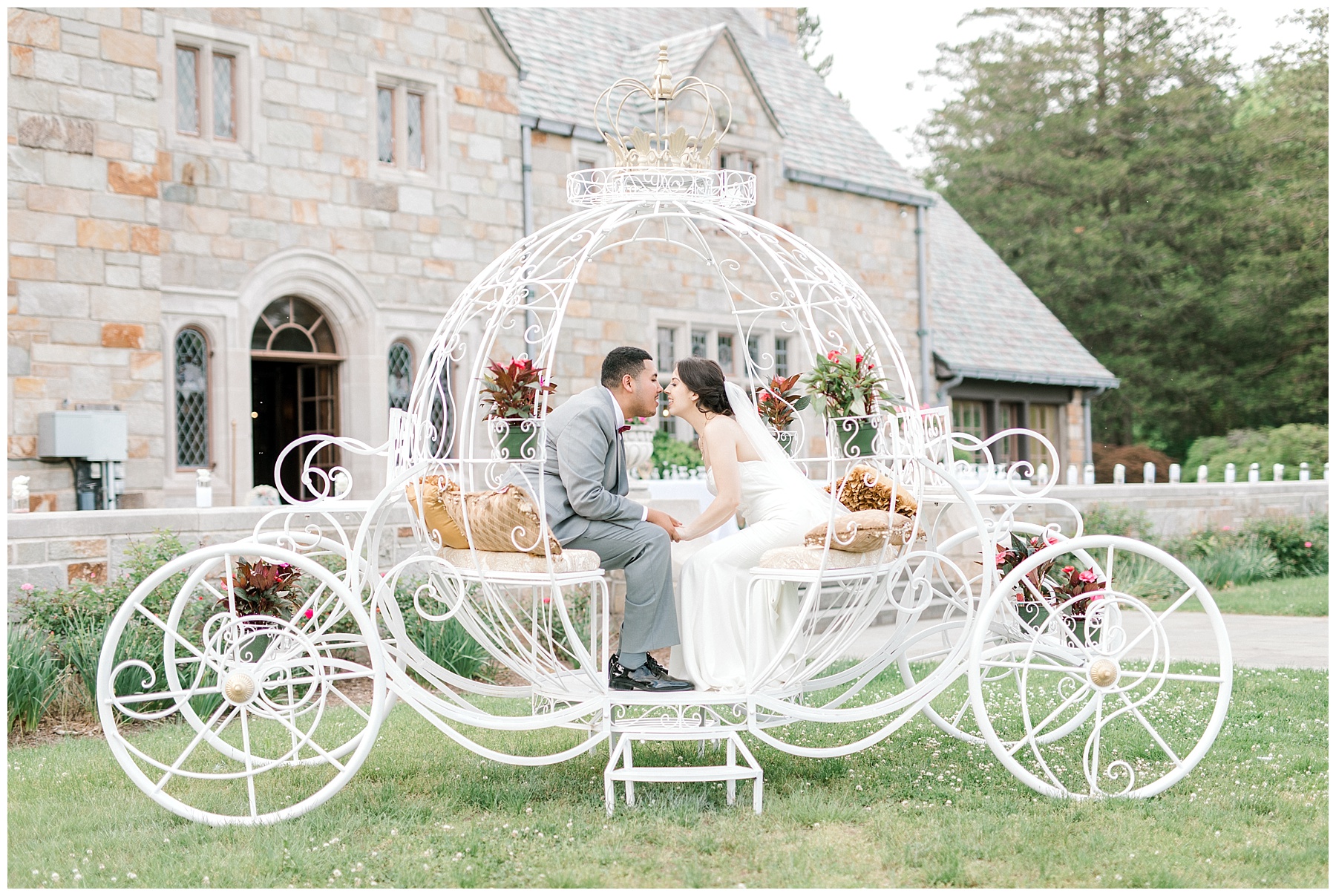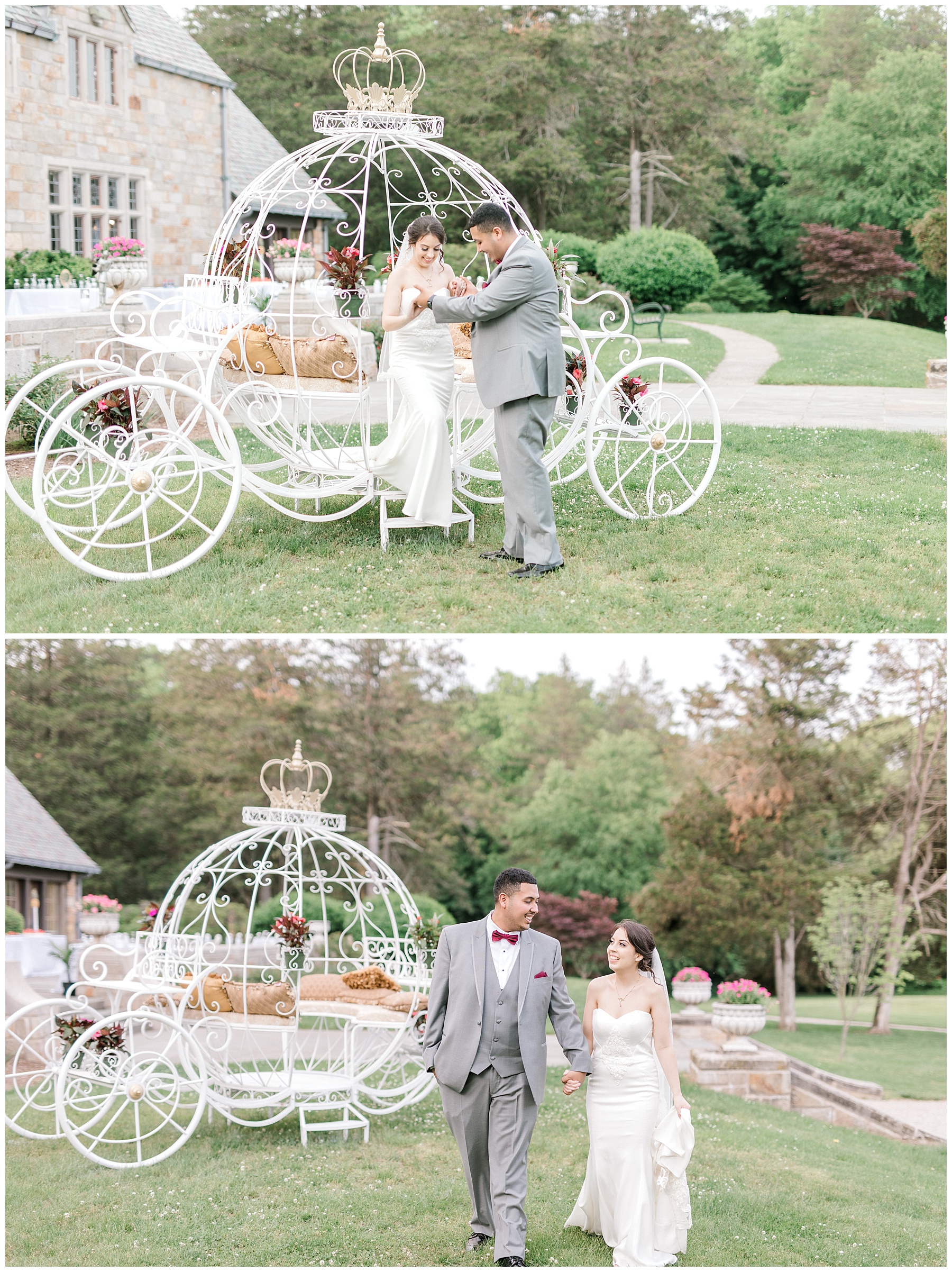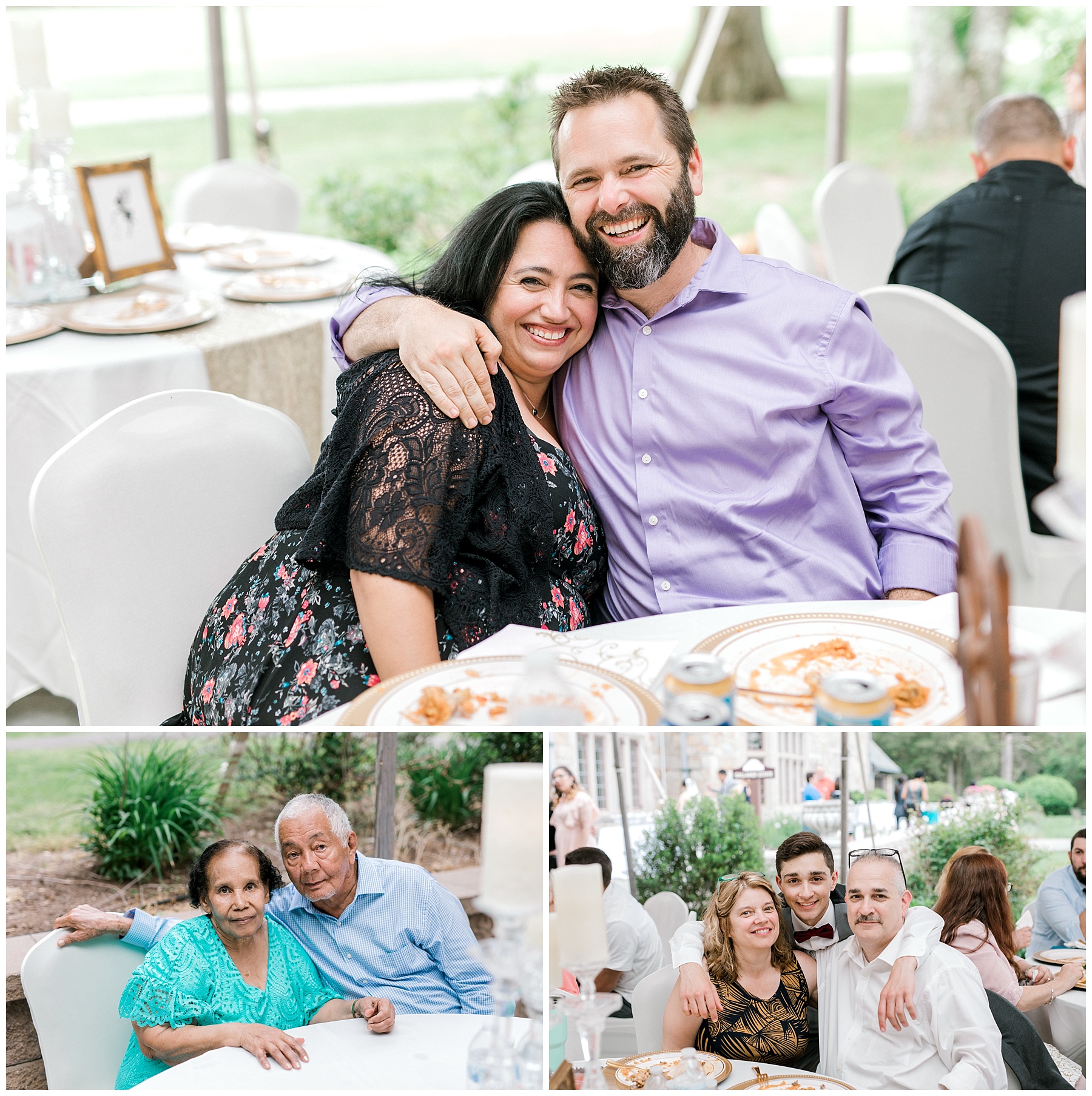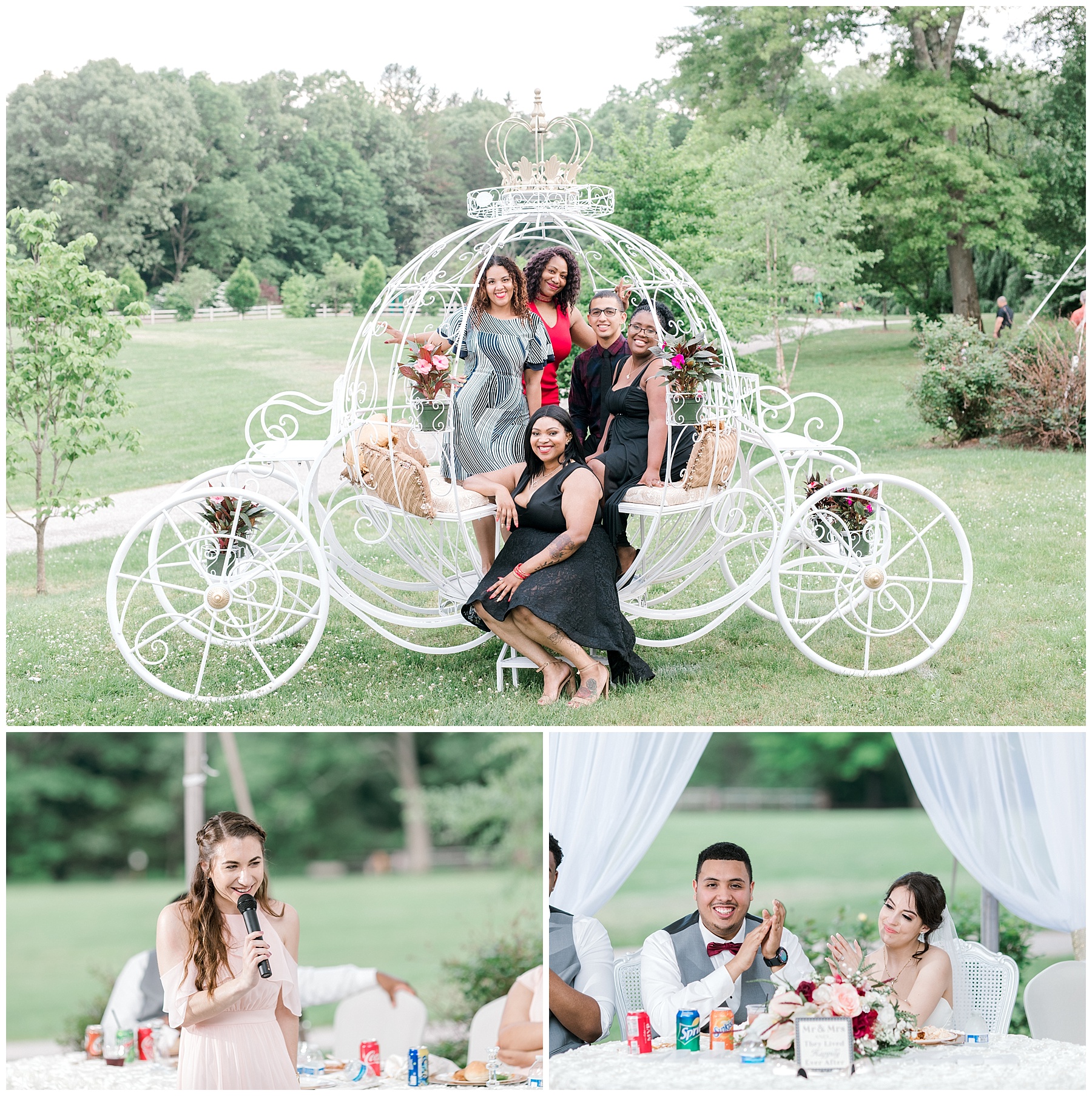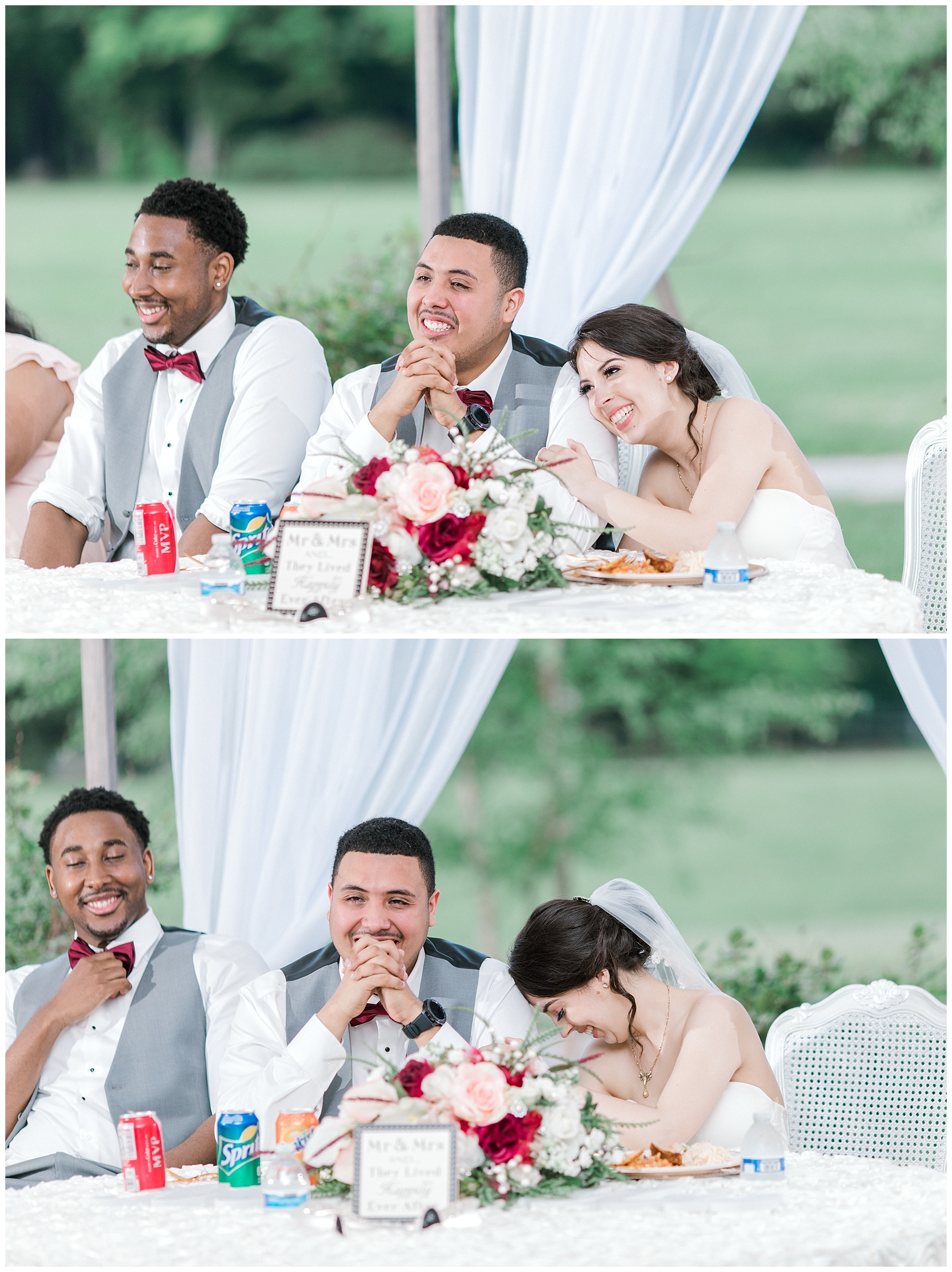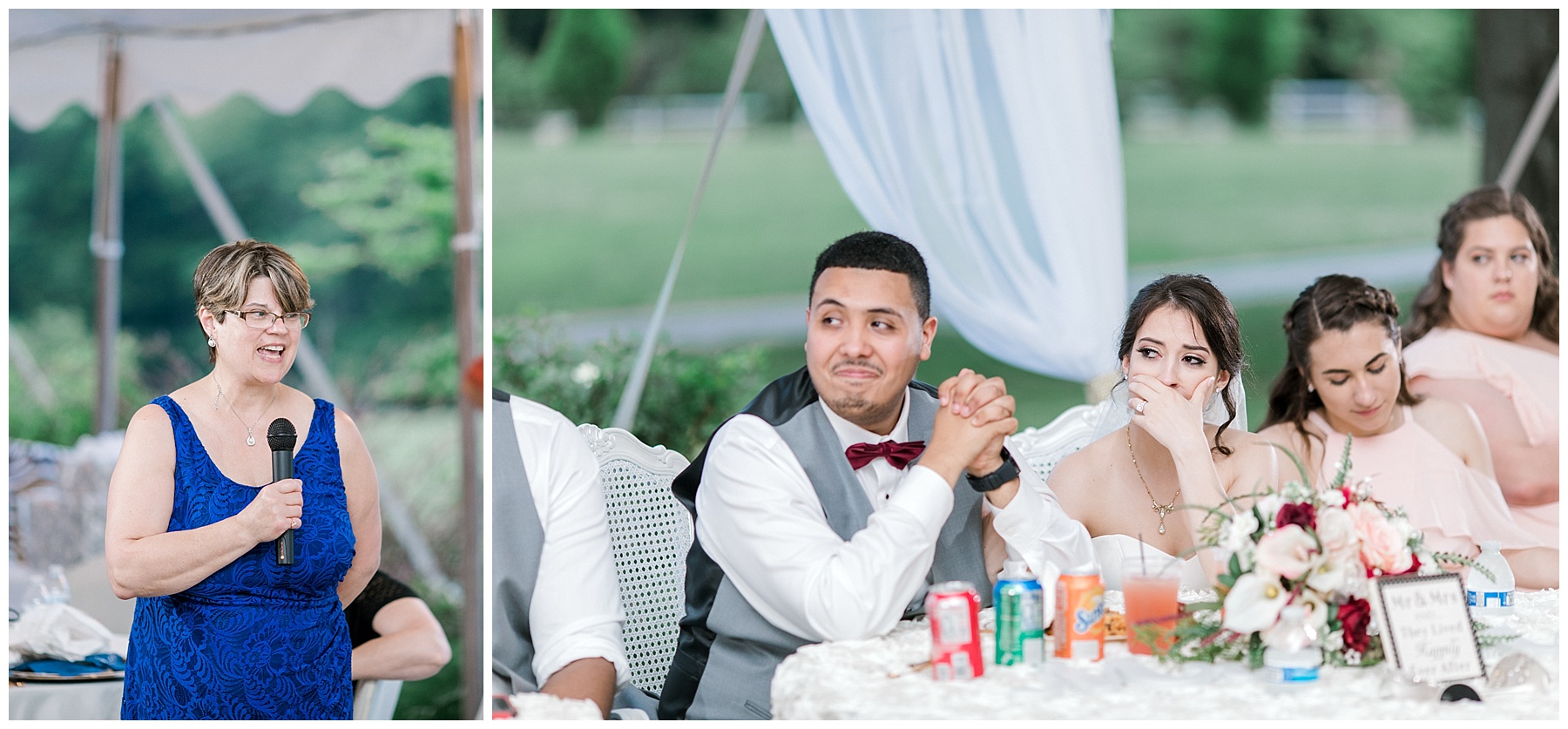 Victorianna barely made it on to the dance floor with her Dad before she starting crying. She told me that she had picked out her father/daughter dance song when she was in Middle School!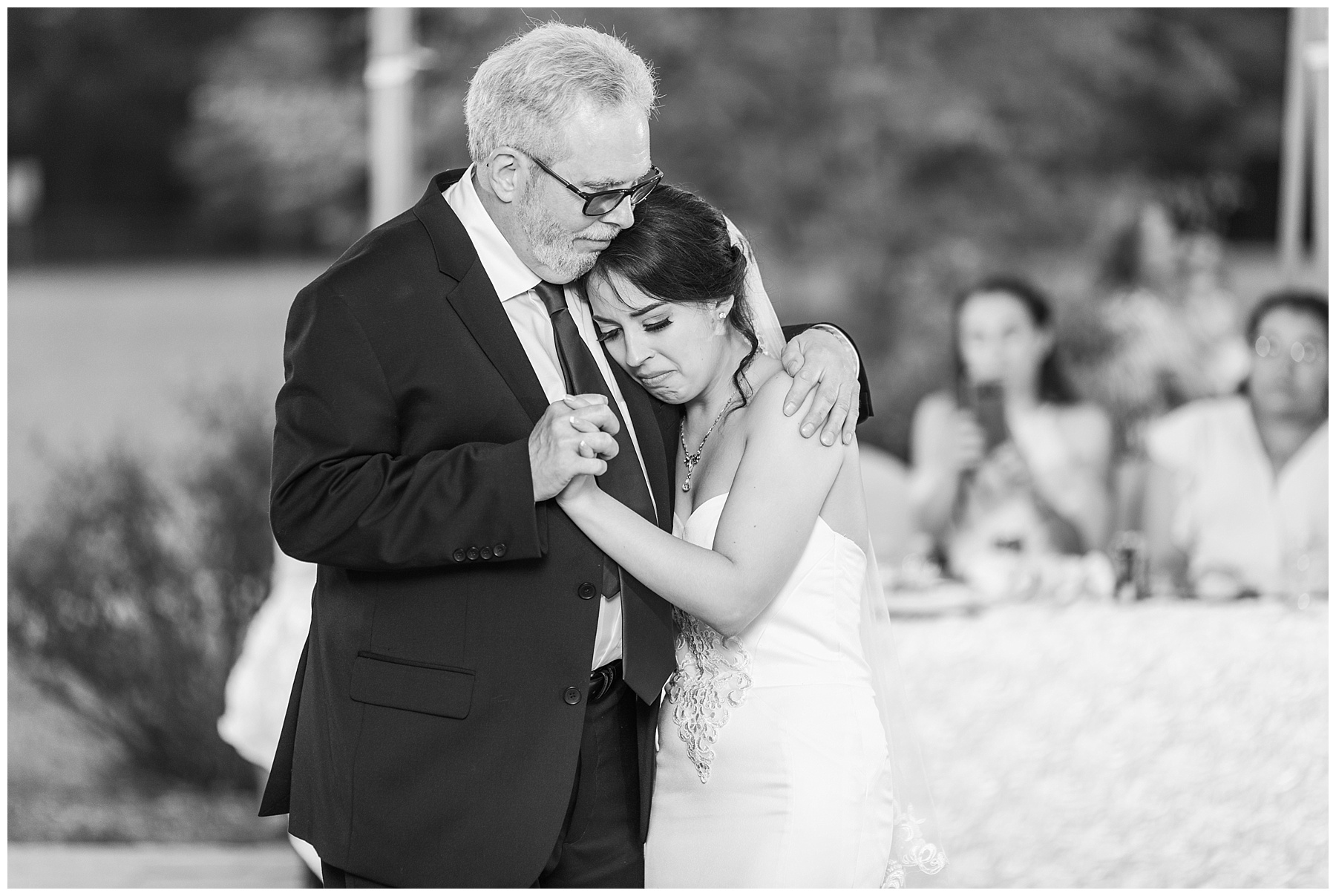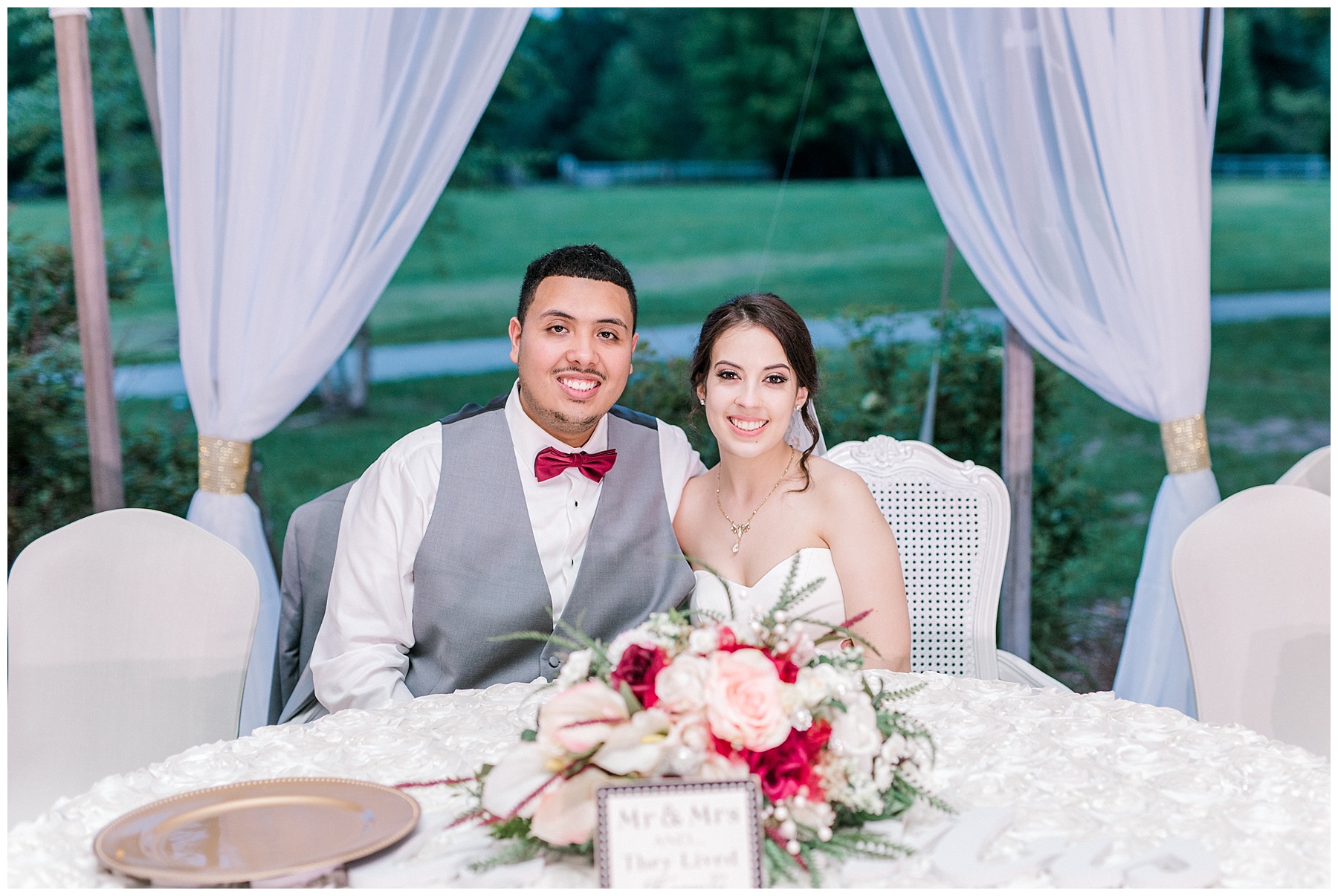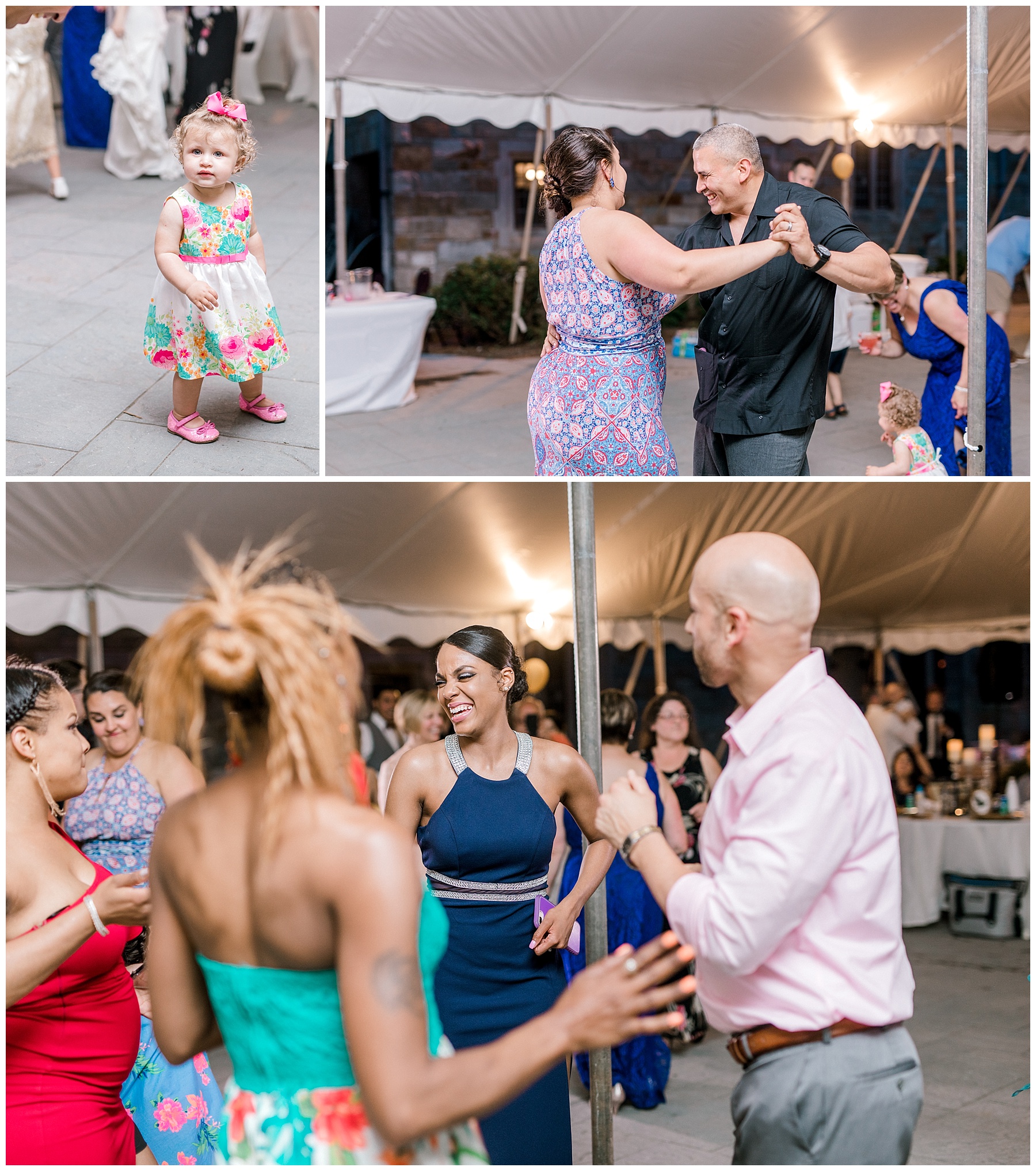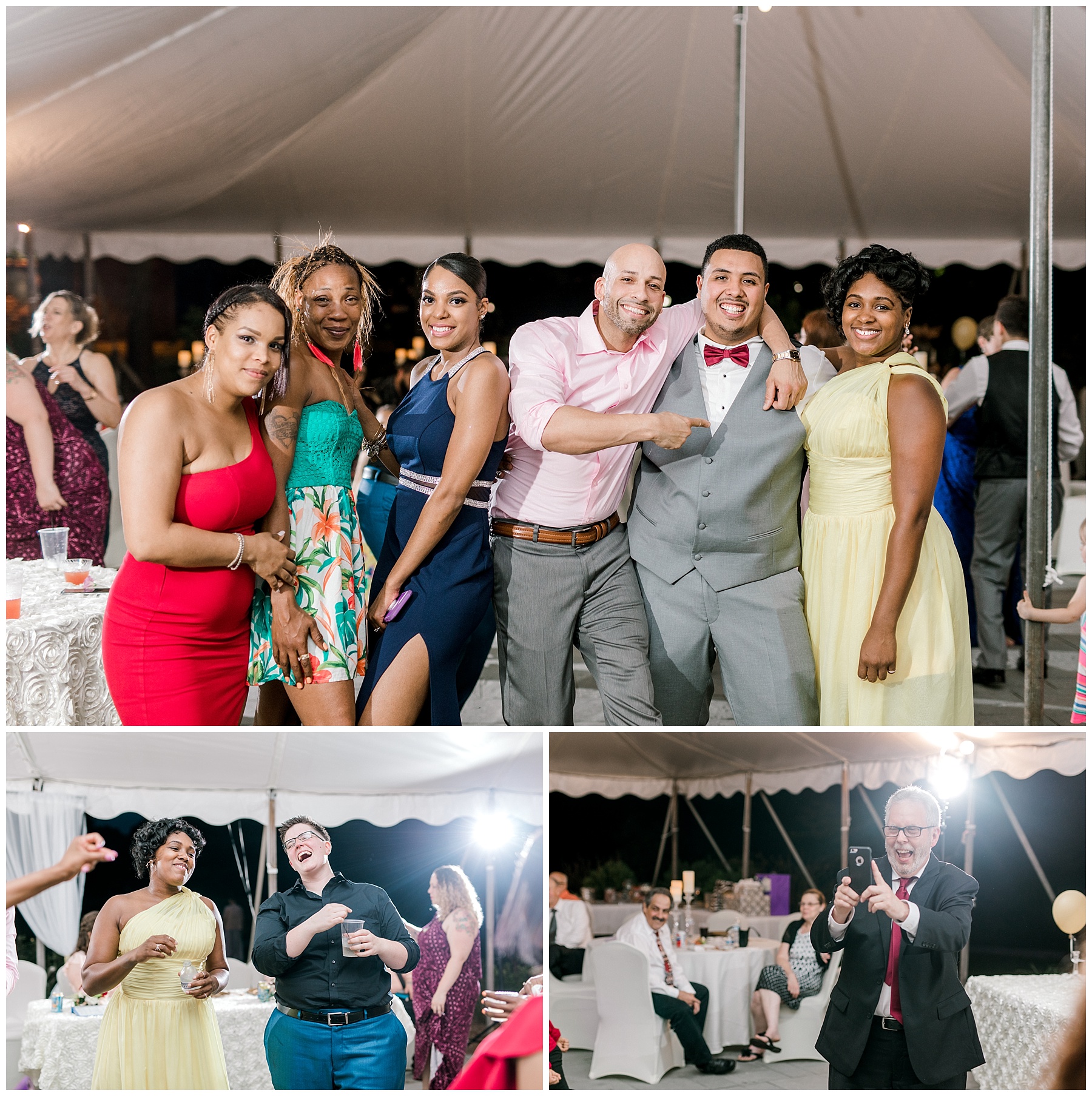 Victorianna's Mom made the wedding cake! It didn't make it's debut until late in the evening, because it would have instantly melted in the intense heat that day!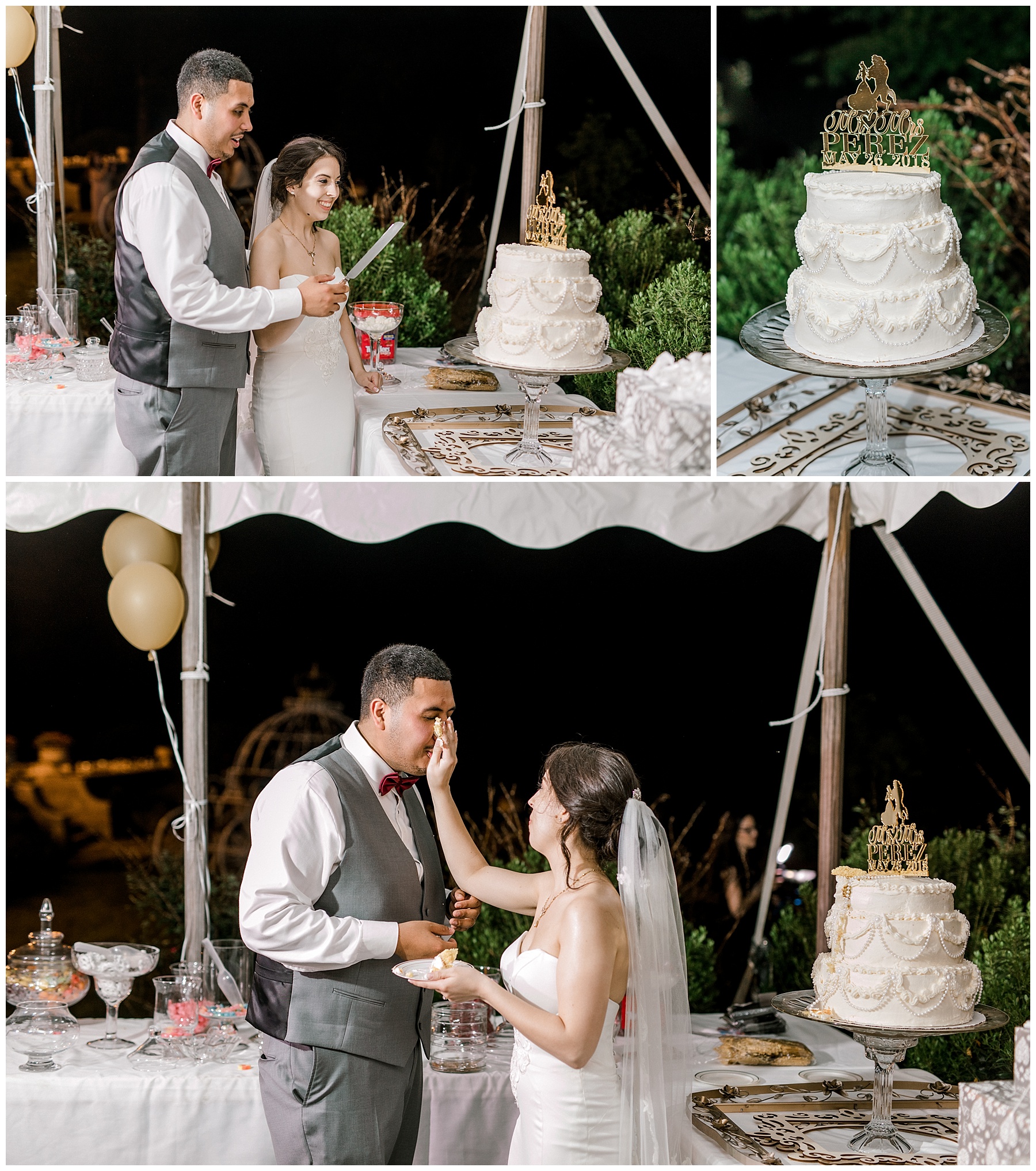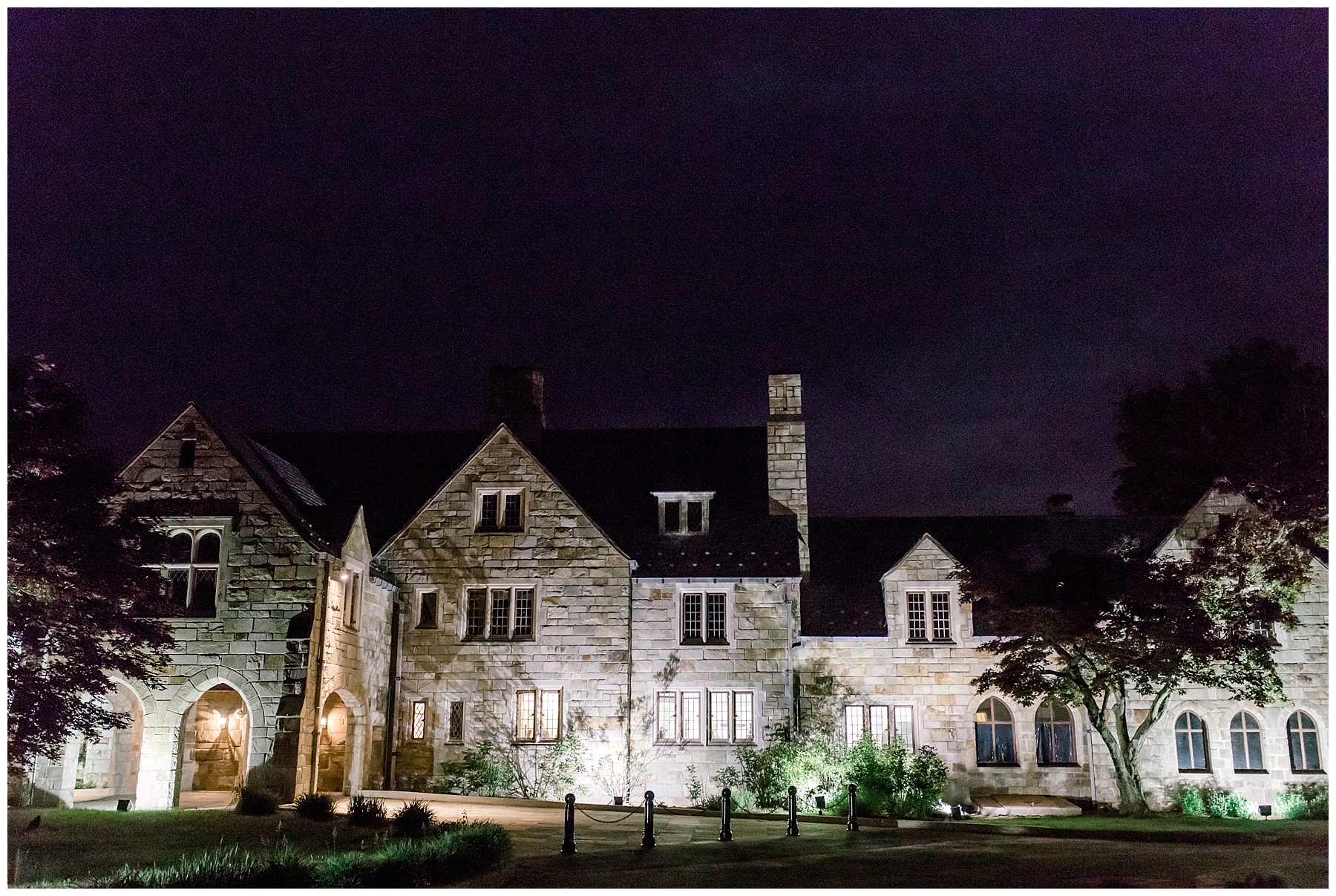 Thank you so much, Aaron and Victorianna, for inviting me to be a part of your magical day! Enjoy your honeymoon at DisneyWorld!