Alex and Kelsey's South Portland Engagement Session at Bug Light Park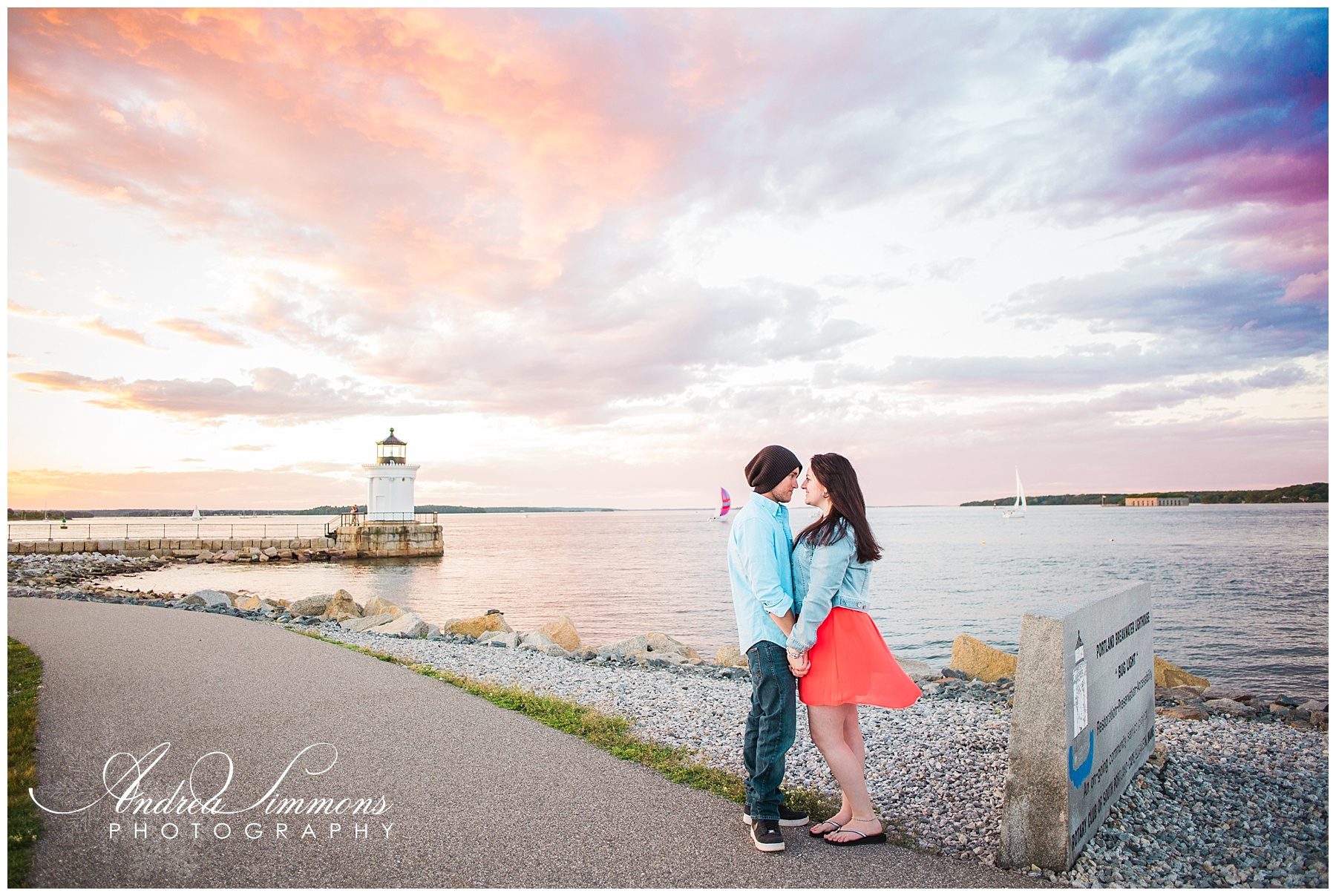 Alex and Kelsey knew they wanted their engagement photos done by the water, and I was excited when they chose Bug Light Park, because I hadn't been there in years!
2 years ago, Alex and Kelsey met, and in less than a year, they knew they wanted to spend the rest of their lives together!  They started planning their perfect wedding, at one of their favorite places, a private property on Moosehead Lake, surrounded by their closest friends and family.  We met up for the engagement session at Bug Light Park in South Portland on a warm June evening.  When we arrived the sun was shining bright, so we decided to go over to Spruce Point Ledge Light and take some pictures by Fort Freble.  We found a perfect dock with some lobster traps which made a great backdrop!  Once the sun lowered a bit, we headed back to Bug Light Park and we were able to capture a STUNNING Maine sunset!  Alex and Kelsey were great – they followed my posing suggestions and I can't wait for their wedding this September!