Alex and Danielle's Hilton Garden Inn Riverwatch Hotel Wedding | Auburn, Maine Wedding Photographer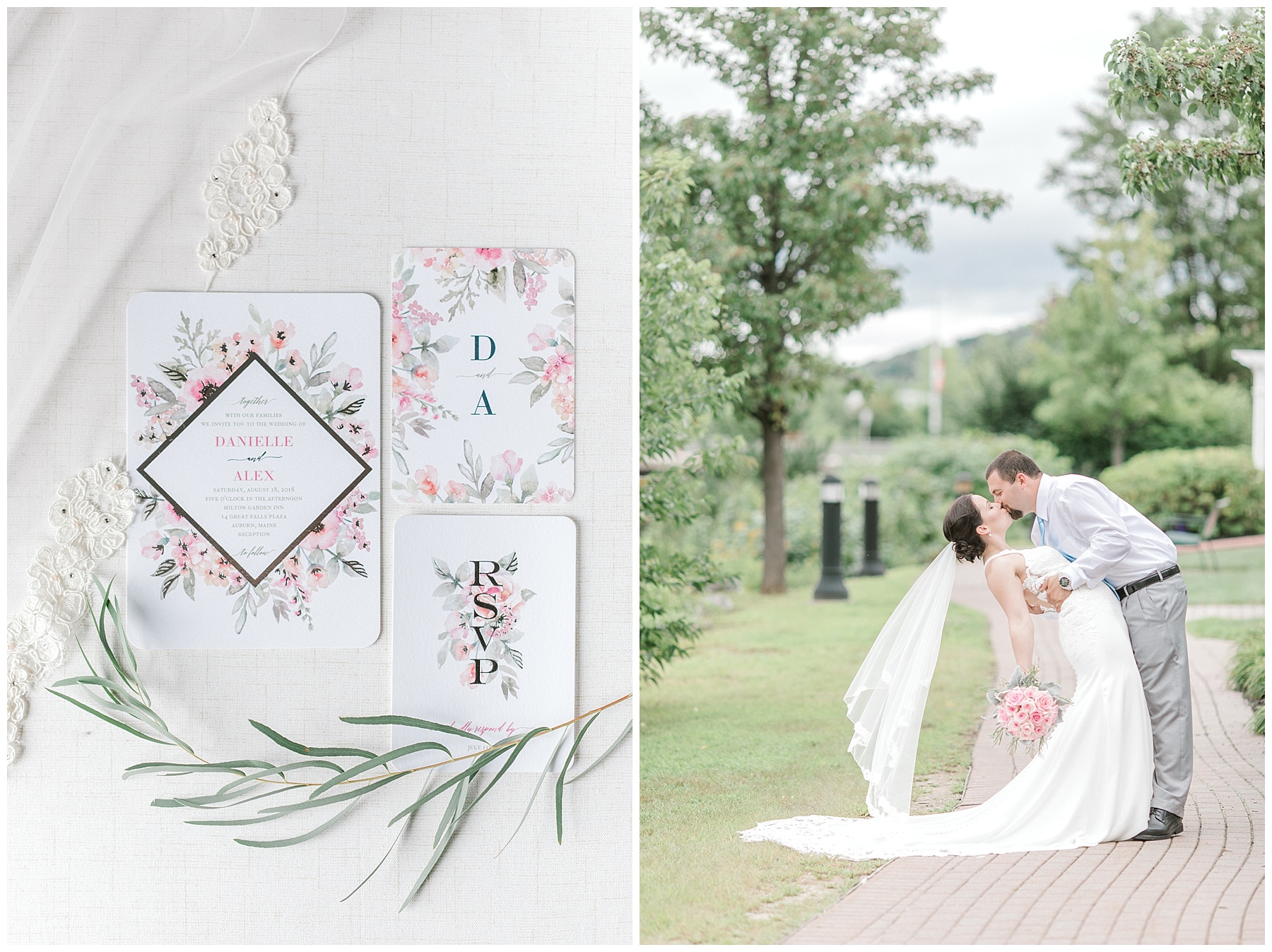 Alex and Danielle's love story is truly a tale as long as time … at least all the way back to Elementary School! These two actually went to grade school together when they were just kids! Danielle ended up moving away for awhile, but they eventually reconnected 3 years ago.
What I love about these two is how genuinely kind and sweet they are. I knew this after I photographed their engagement session last Fall at Portland Headlight. But seeing them interact with their family and friends on the wedding day, I was really able to see the pure connections they had with those they surrounded themselves with. The entire wedding day was more calm than probably any other wedding I've photographed. Everything went so smoothly, and we were actually running ahead of schedule for the entire day! As soon as I walked in the ballroom that morning, and I saw some the absolutely stunning floral pieces there, I know that Danielle and I were kindred spirits! The color palette of the day, full of pinks, grays, purples, soft greens and blues – these colors represent my business and my brand perfectly!
Danielle and Alex decided to do a first look, during which I think they both shed a tear or two! With looming rainclouds above, we got some truly beautiful images on the walkway along the river. I was very surprised that the rain never did come, and the couple got to enjoy the outdoor ceremony they had planned for. You have to scroll down to see the pictures from this incredible day, and read more about it! Thank you, Alex and Danielle, for trusting me to be your photographer, I am forever grateful to you!
Venue: Hilton Garden Inn Auburn Riverwatch
Bouquets: The Flower Barn
DJ: Double Platinum Celebrations DJ Service
Wedding Cake: A Beautiful Maine Wedding Cake/All Occasion Cakes
Hair: Sia Bello Salon and Spa
Catering and Bar: Hilton Garden Inn Freeport Downtown
Photographer: Andrea Simmons Photography
Second Photographer: Emmie Jones Photography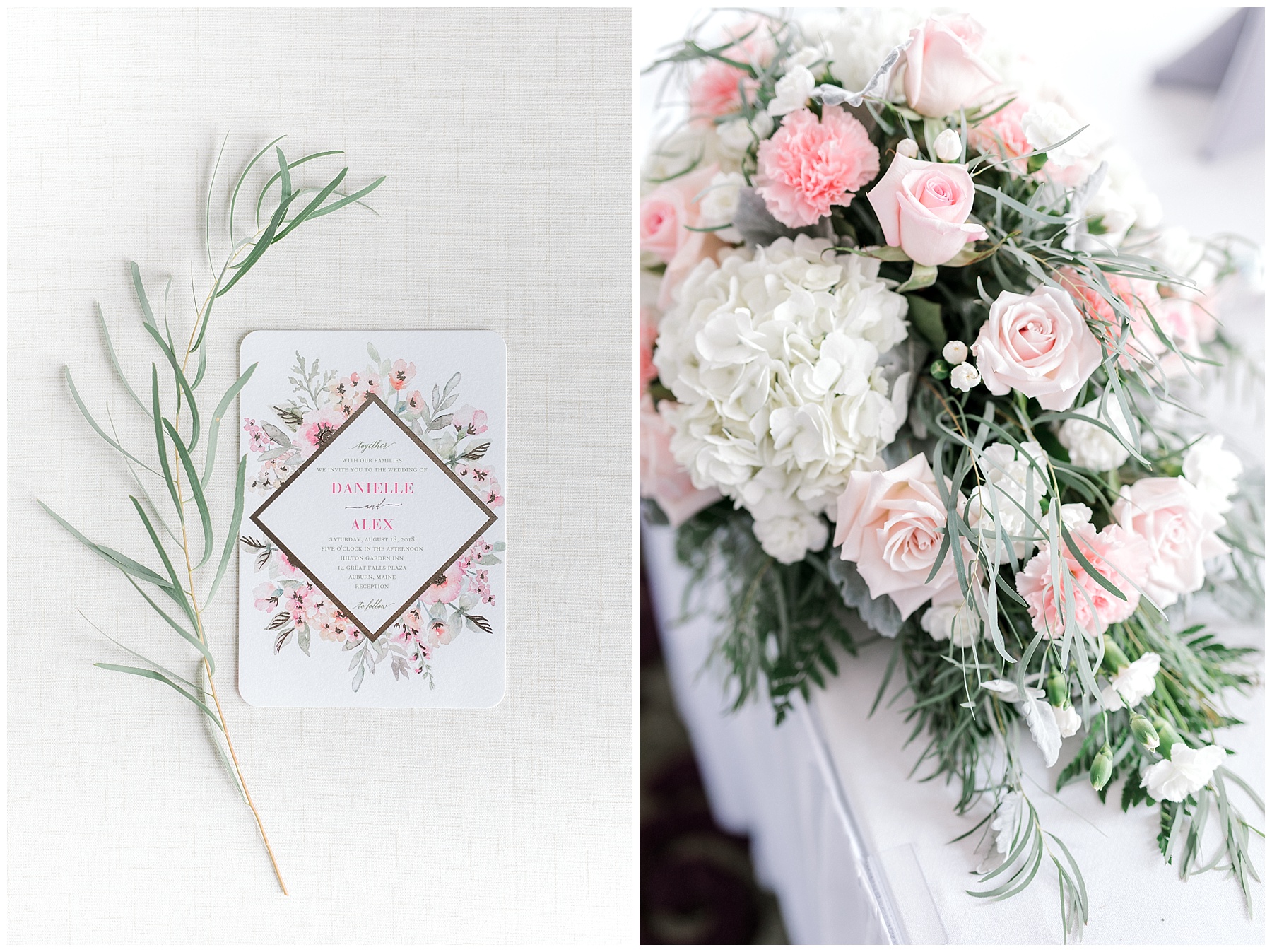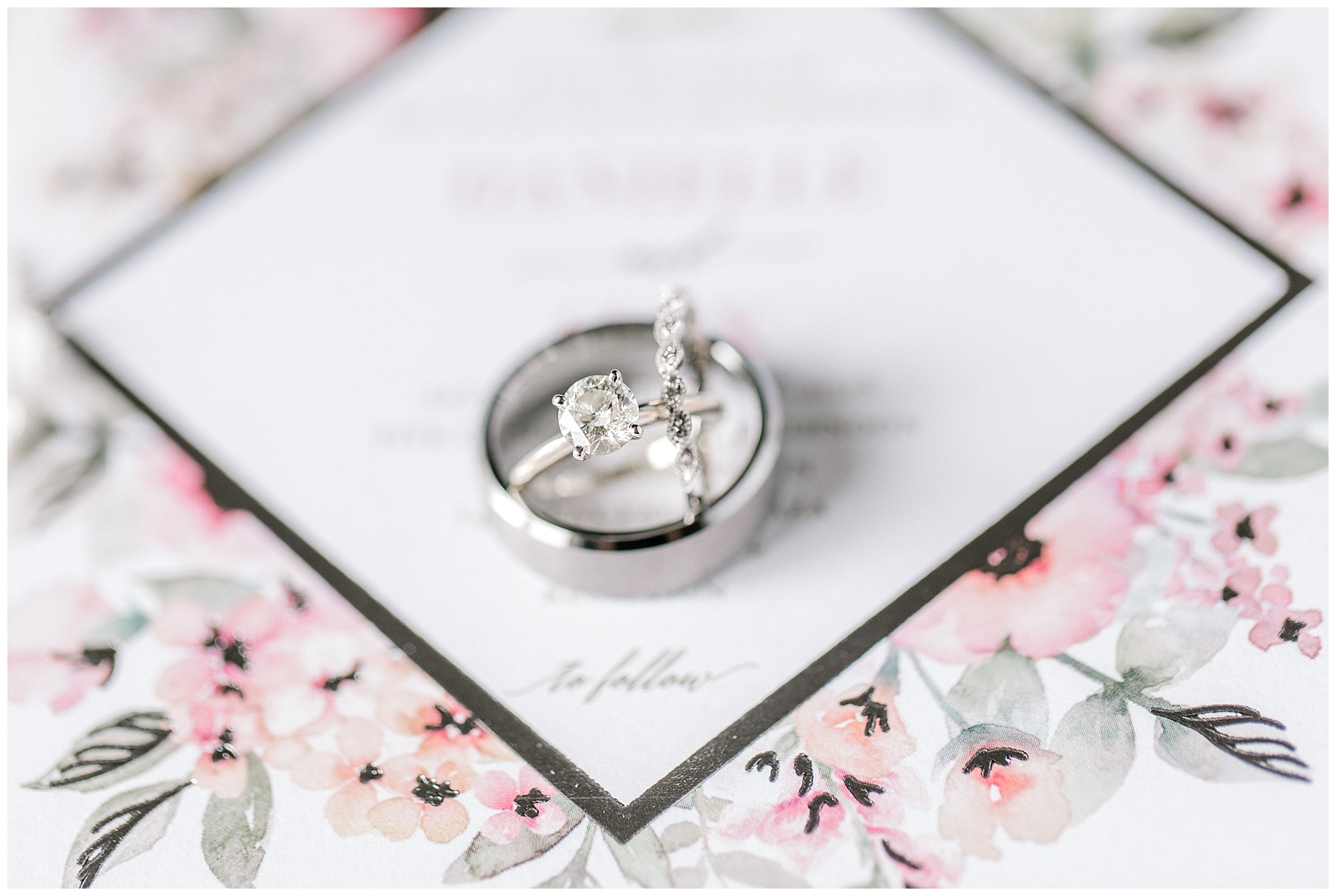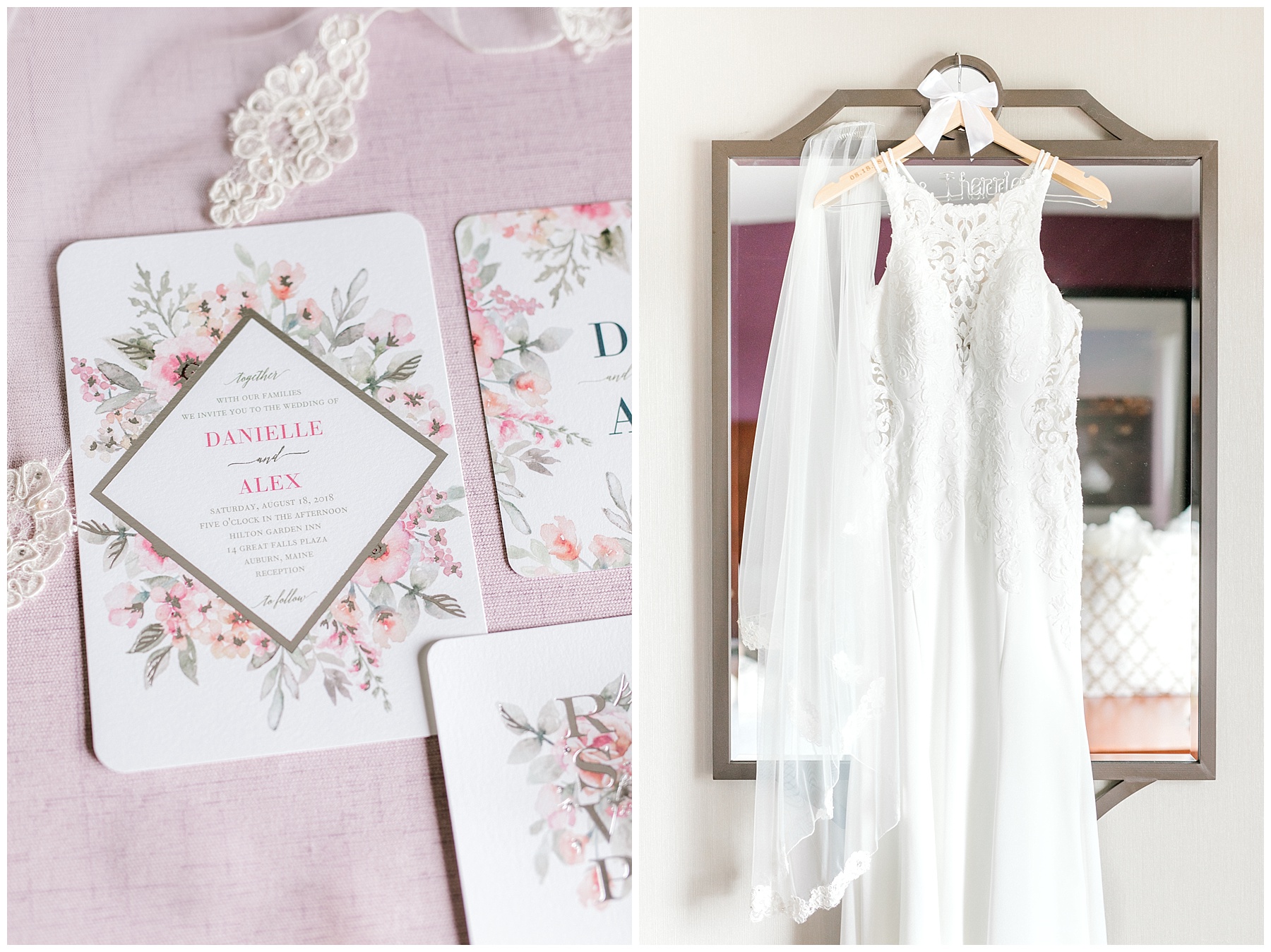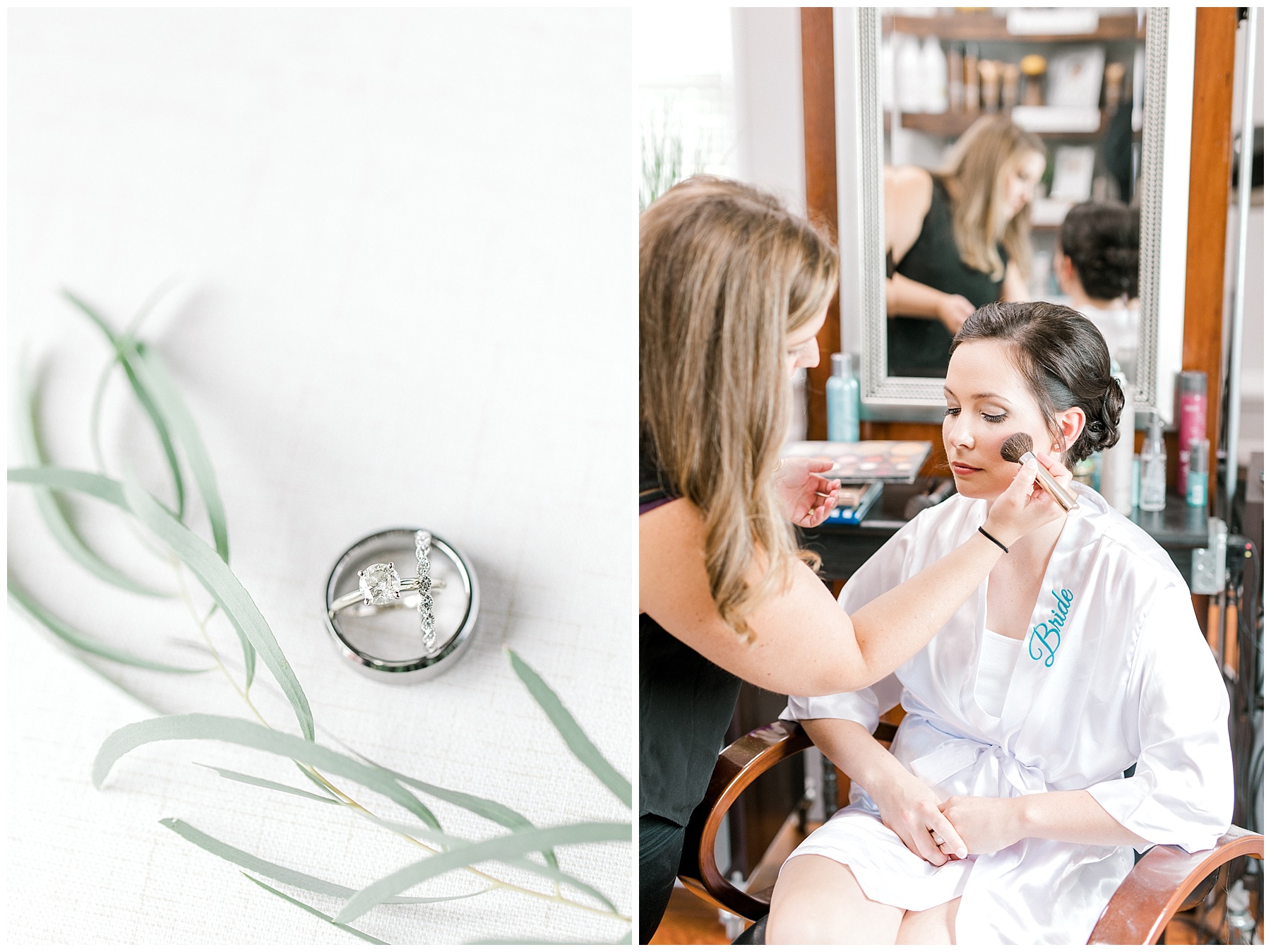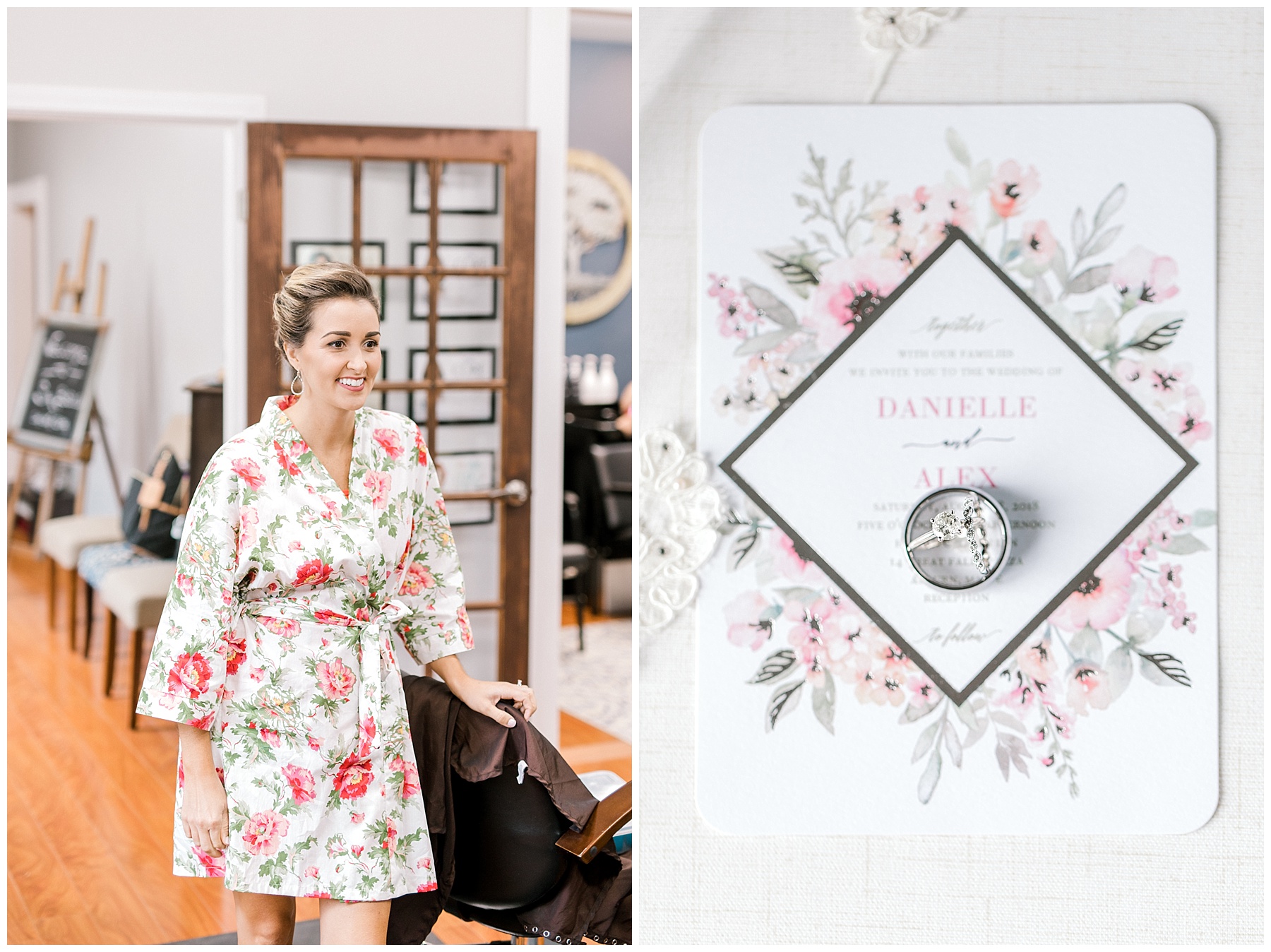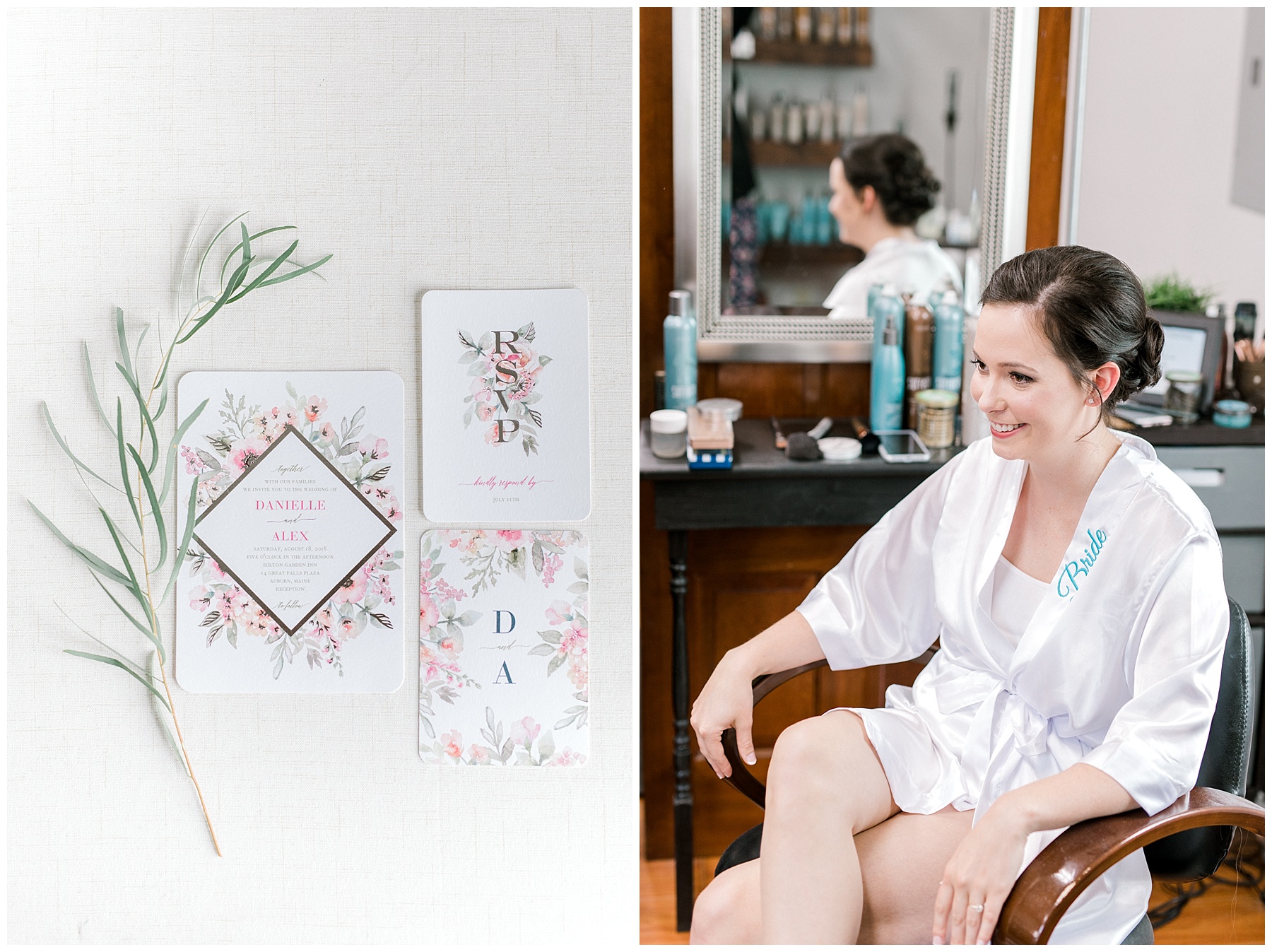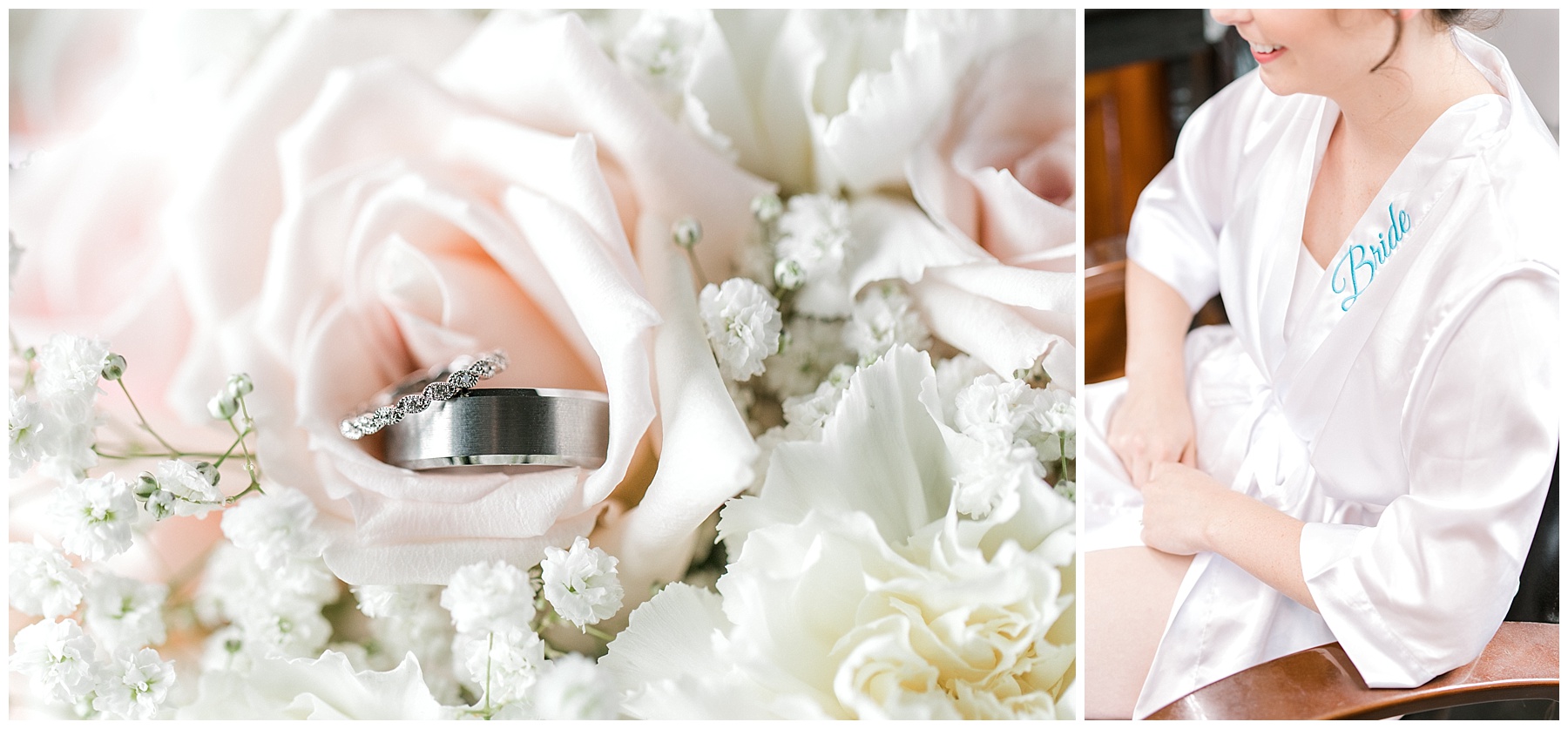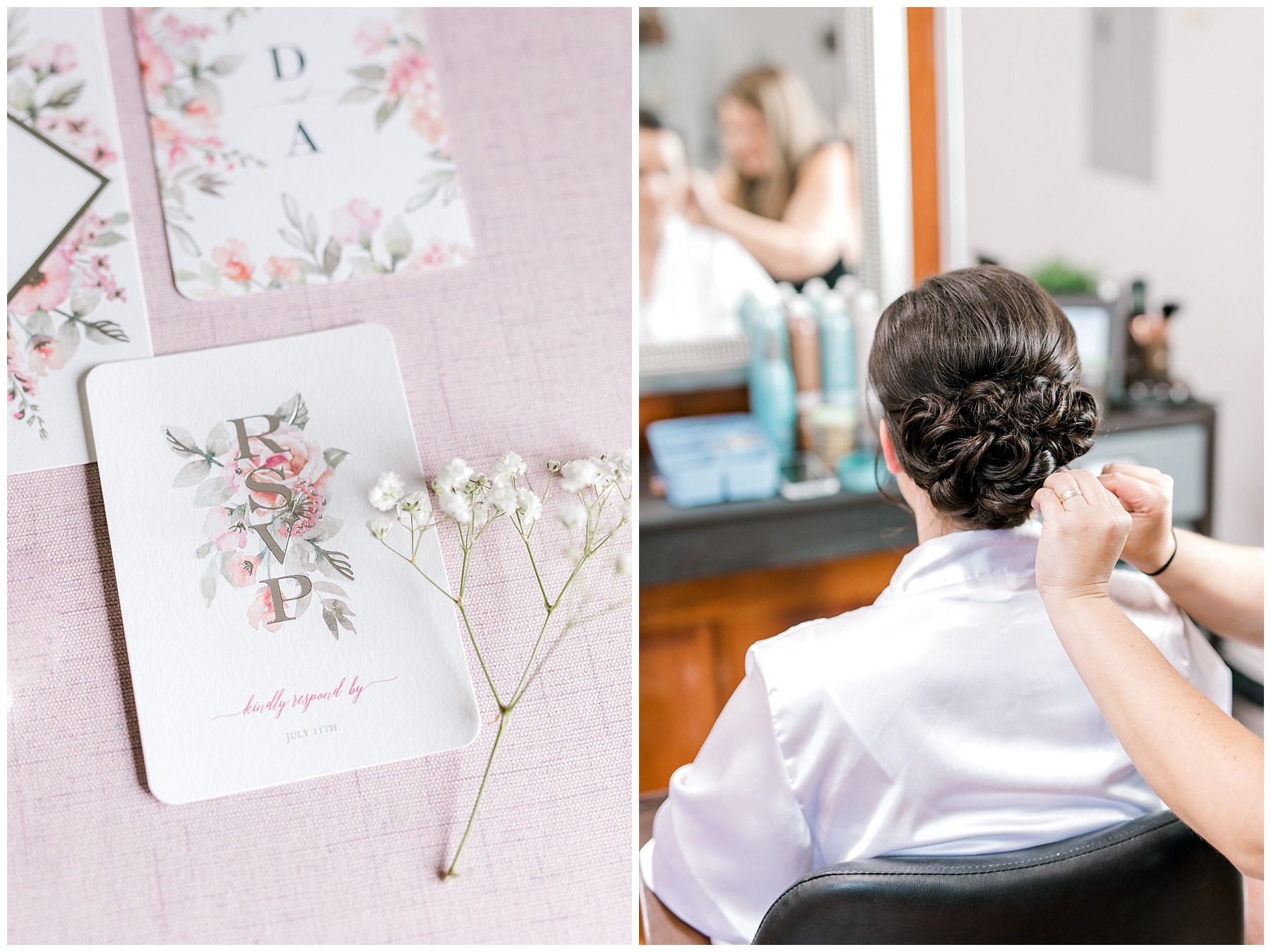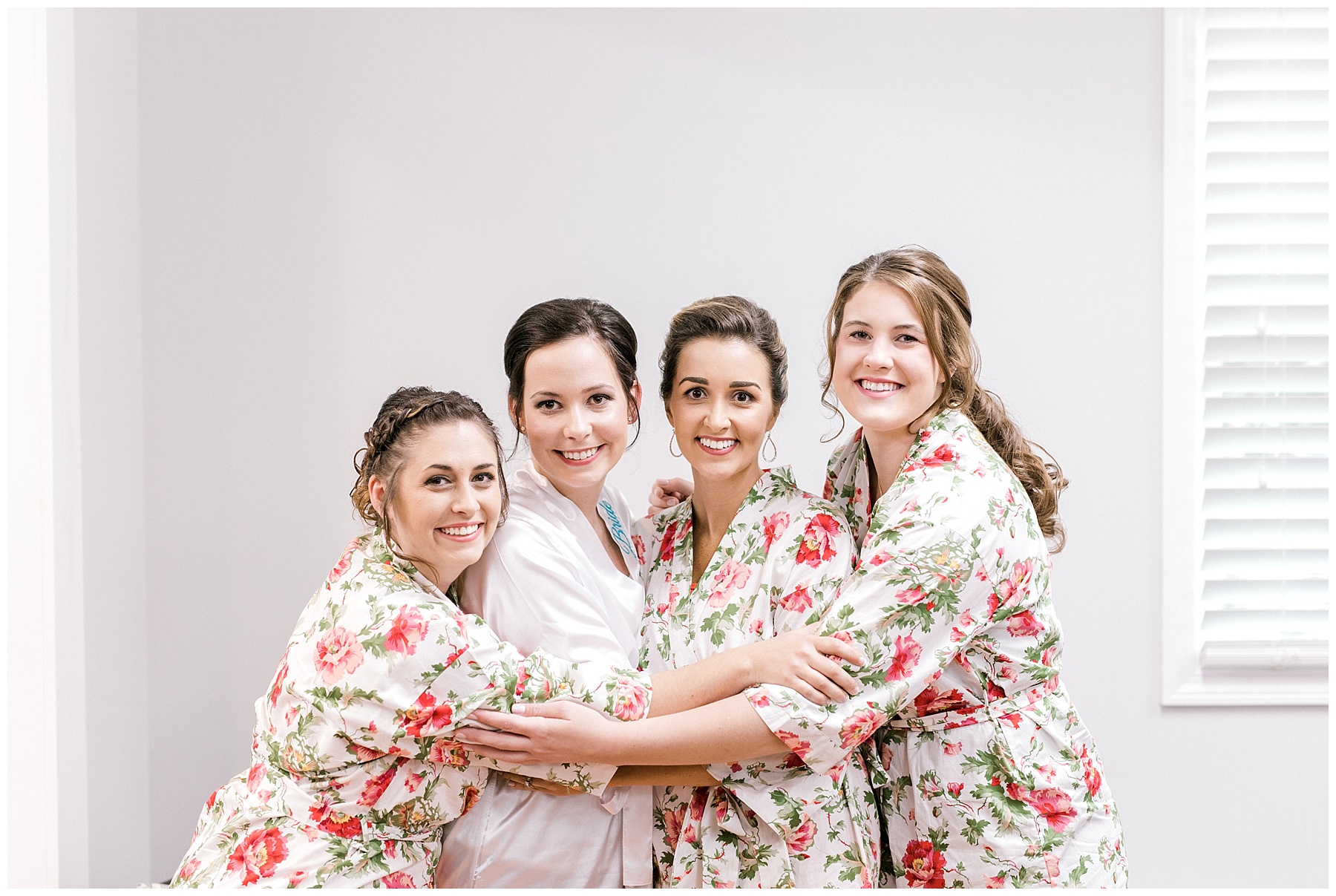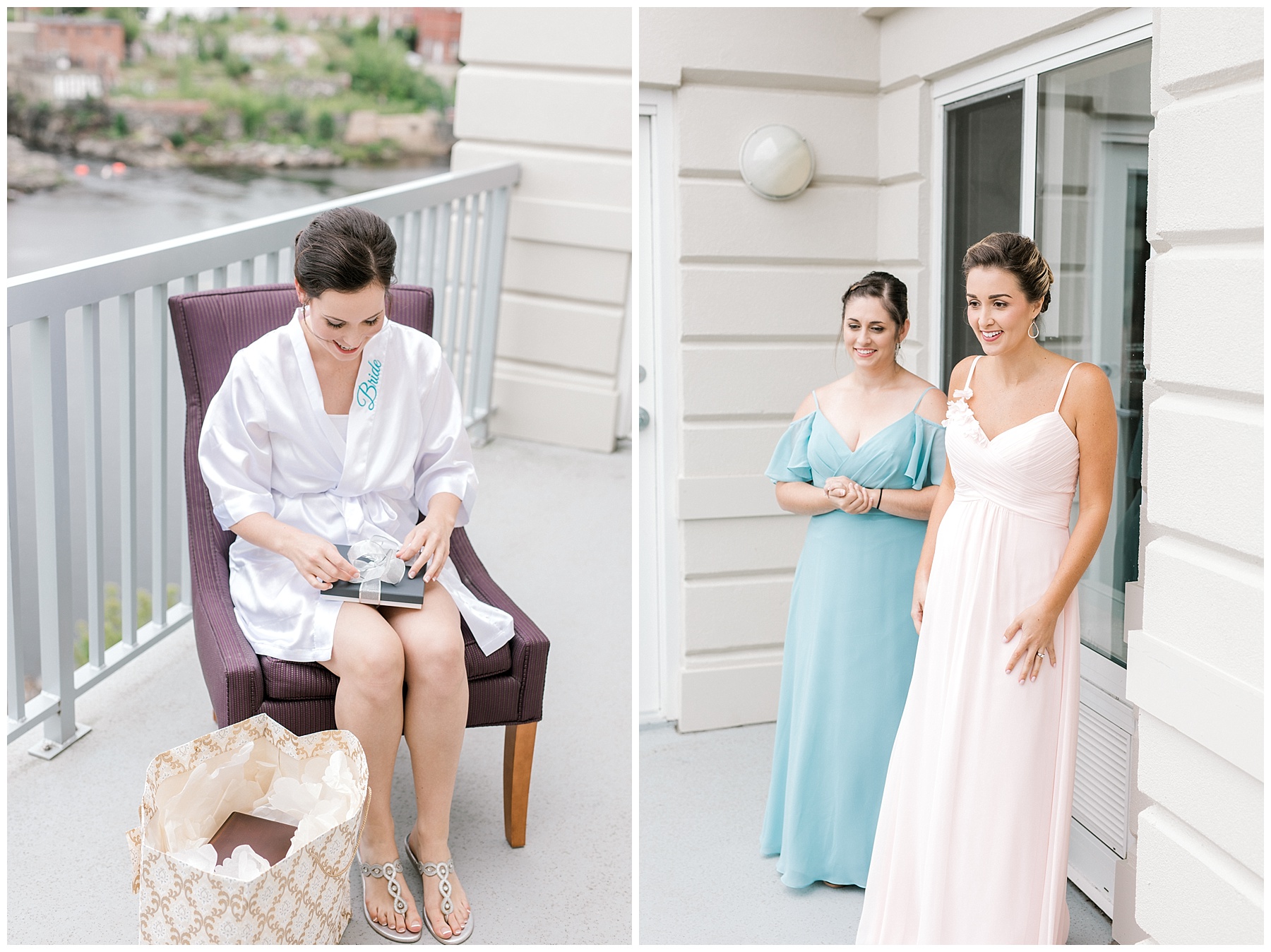 Alex gave Danielle the sweetest gift – a pearl diamond necklace, and a beautiful jewelry box, which he personalized with pictures from their engagement session!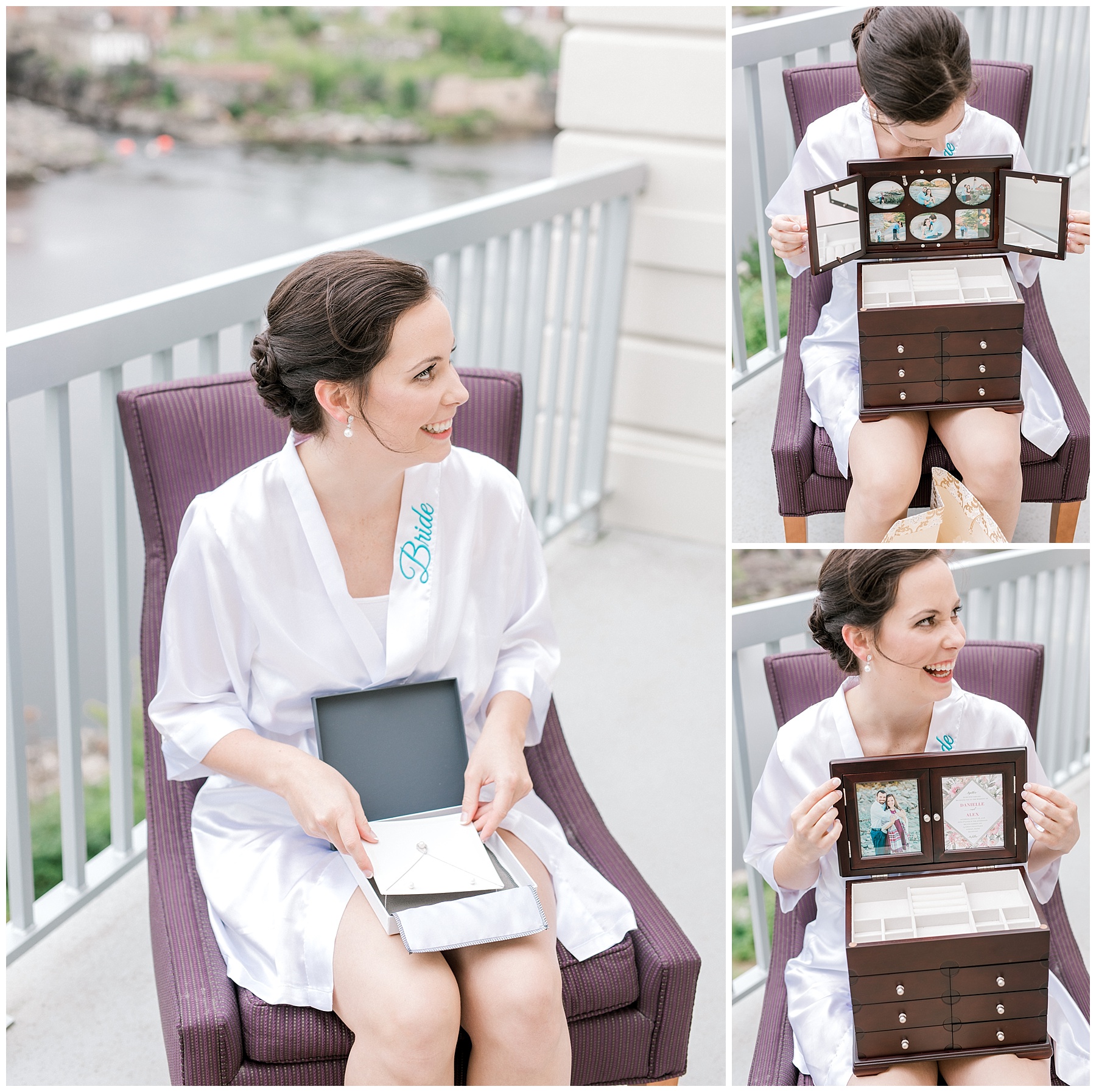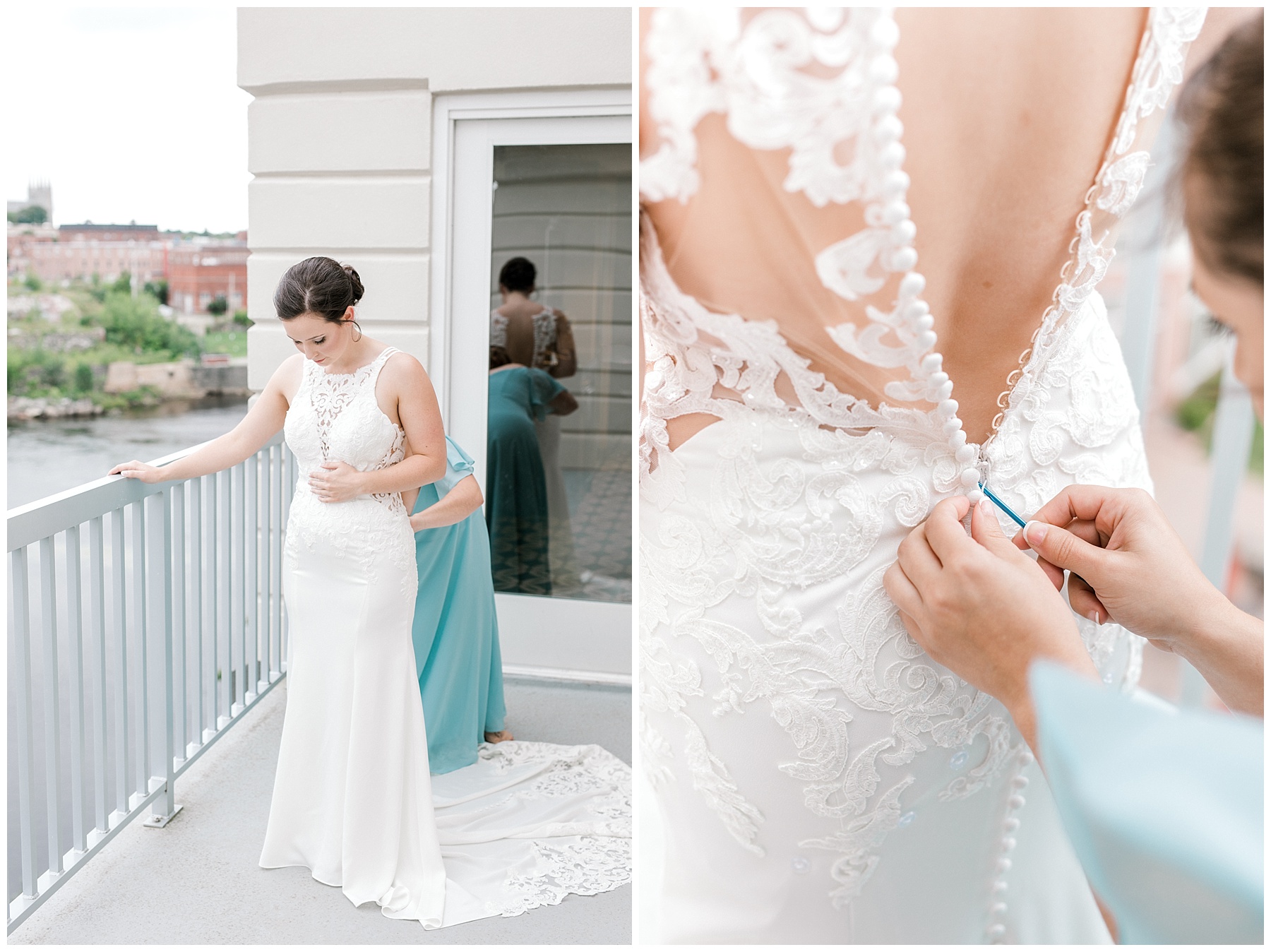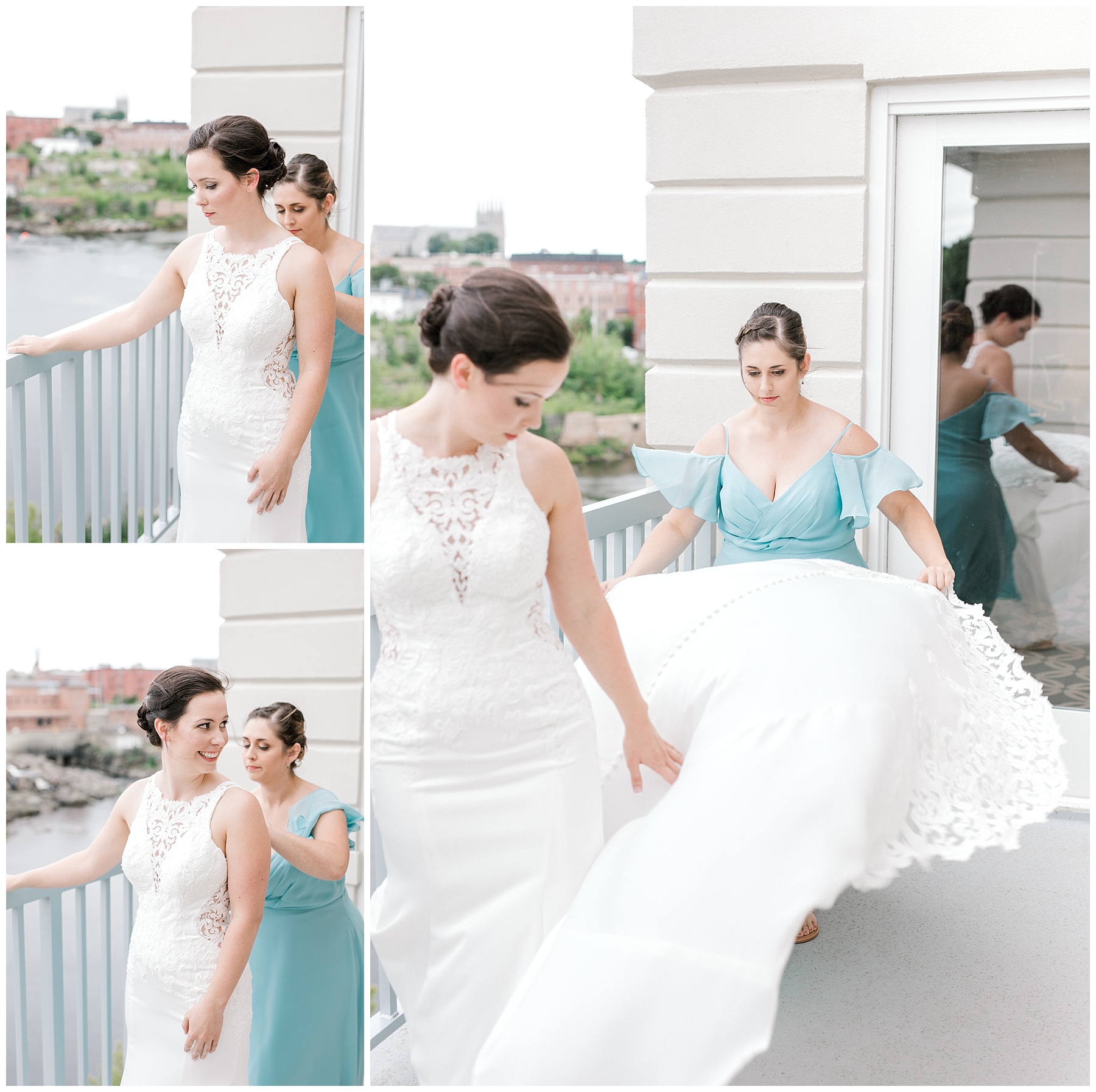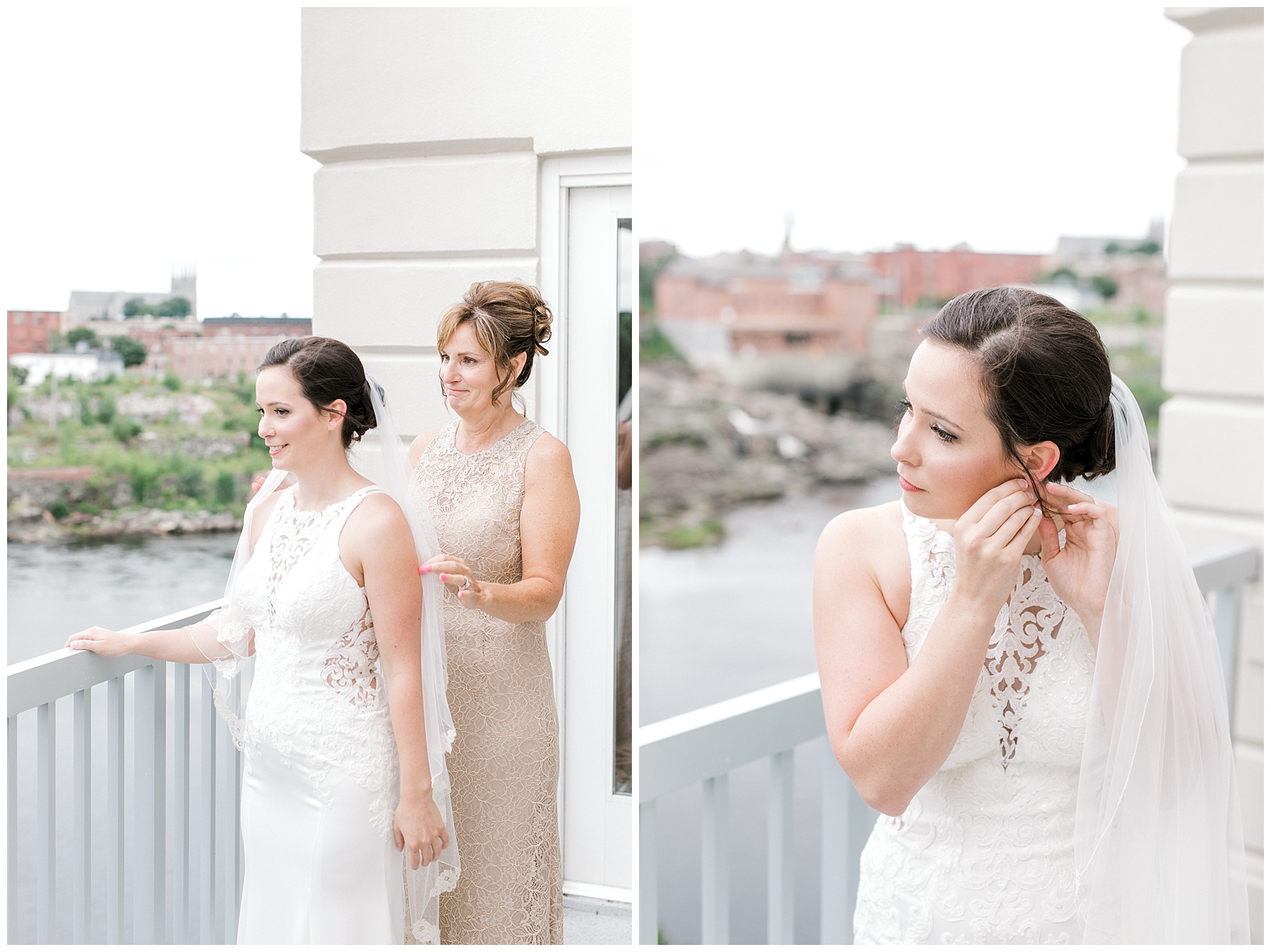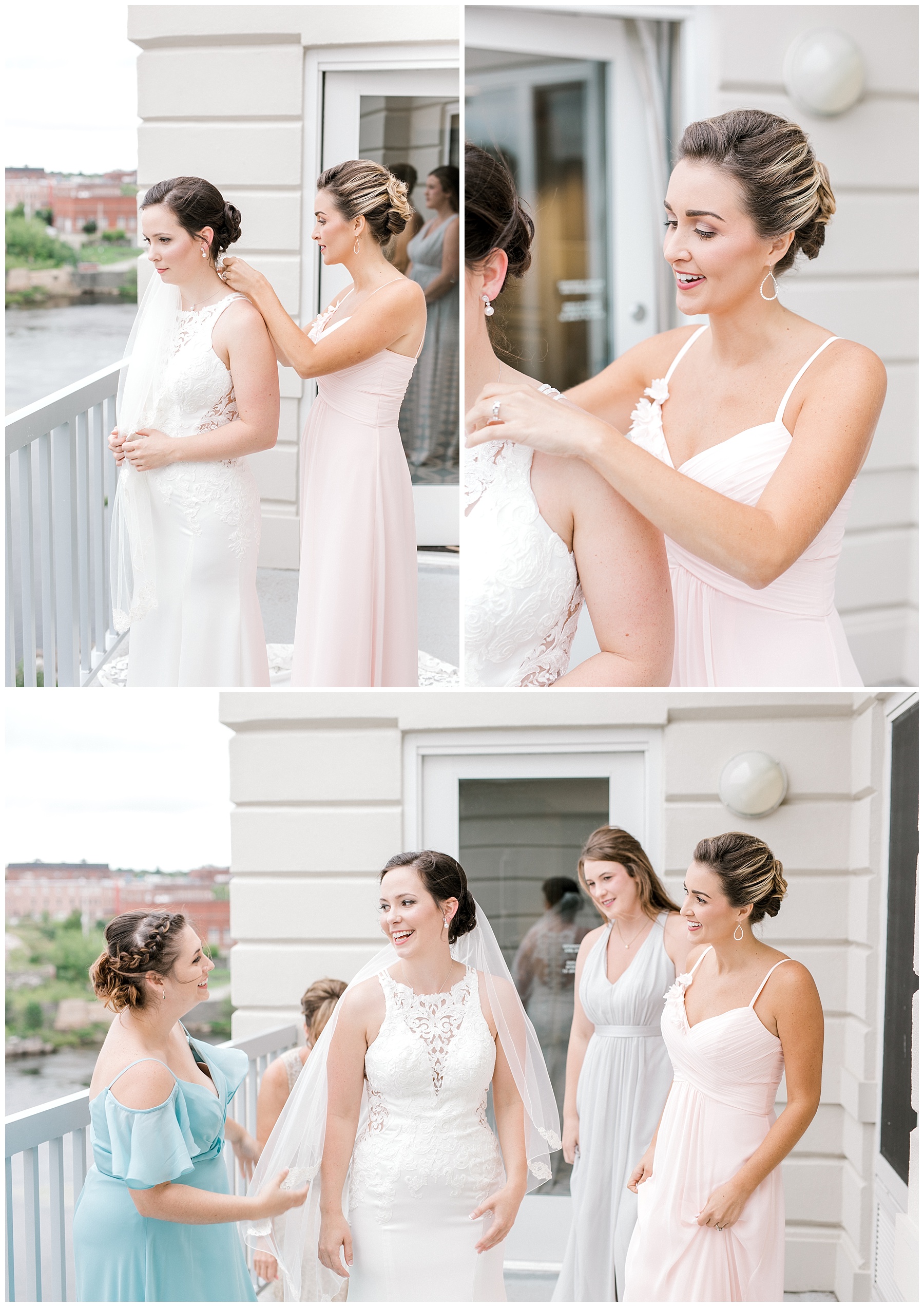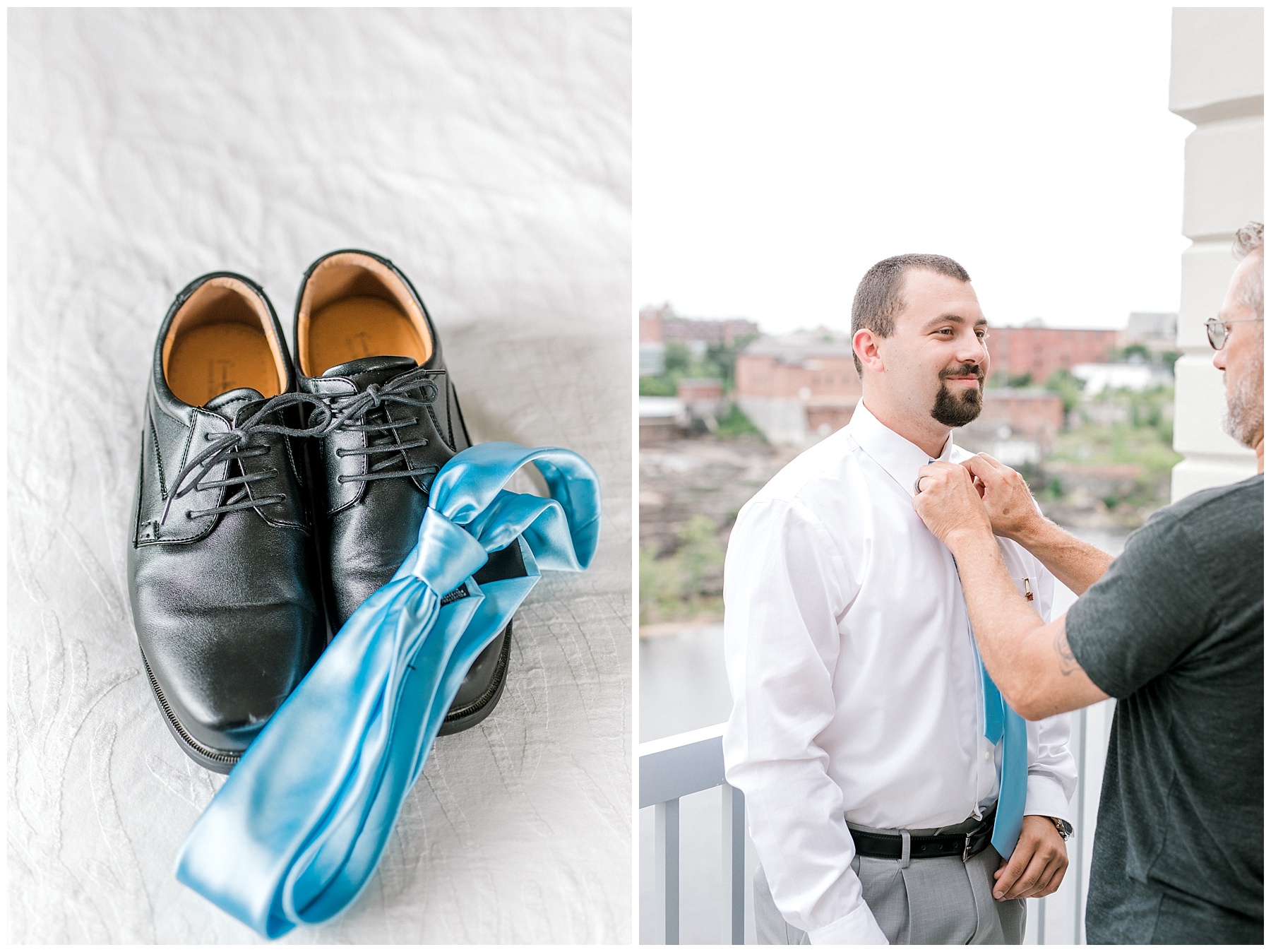 Danielle gave Alex this watch before the wedding!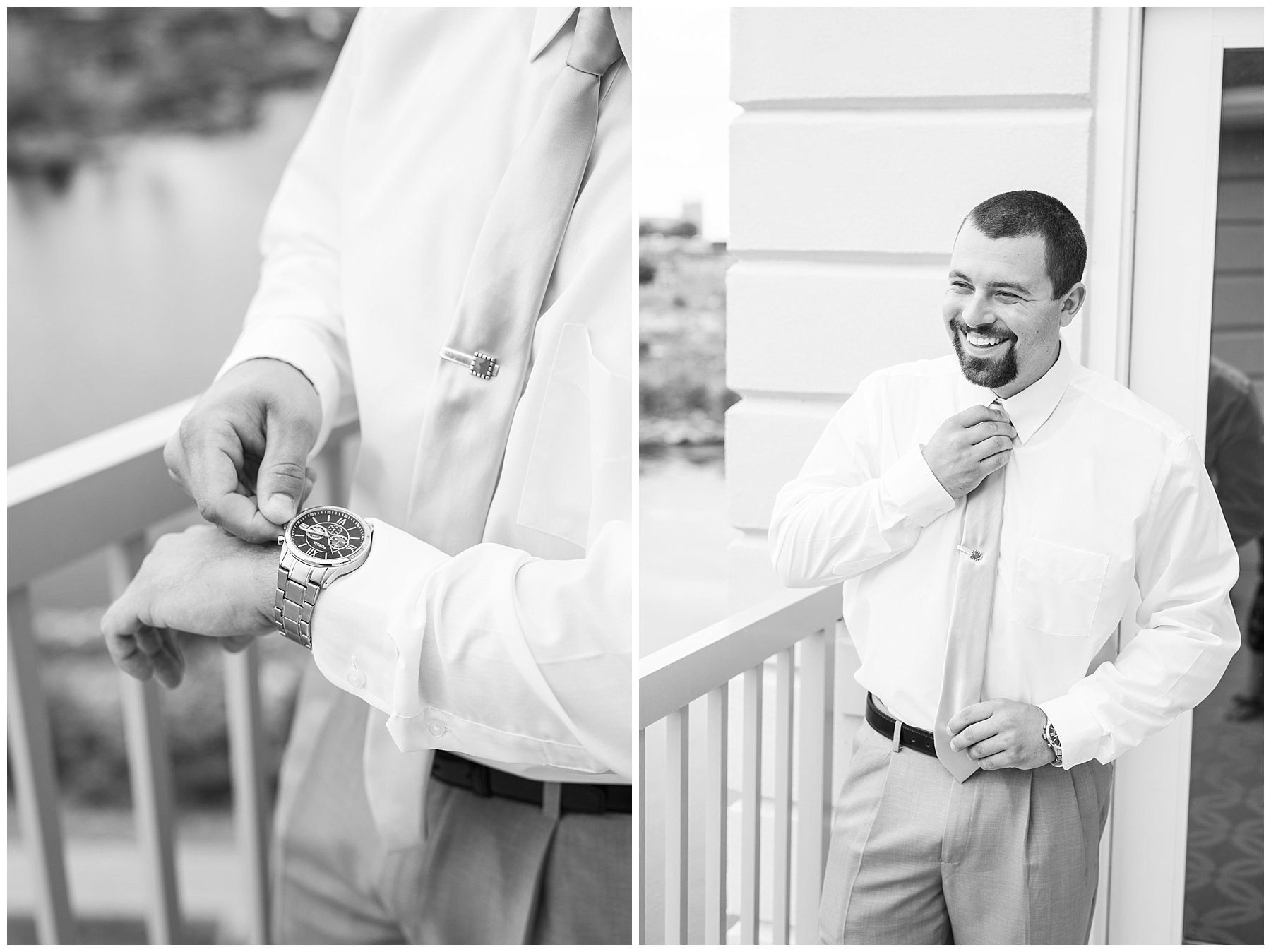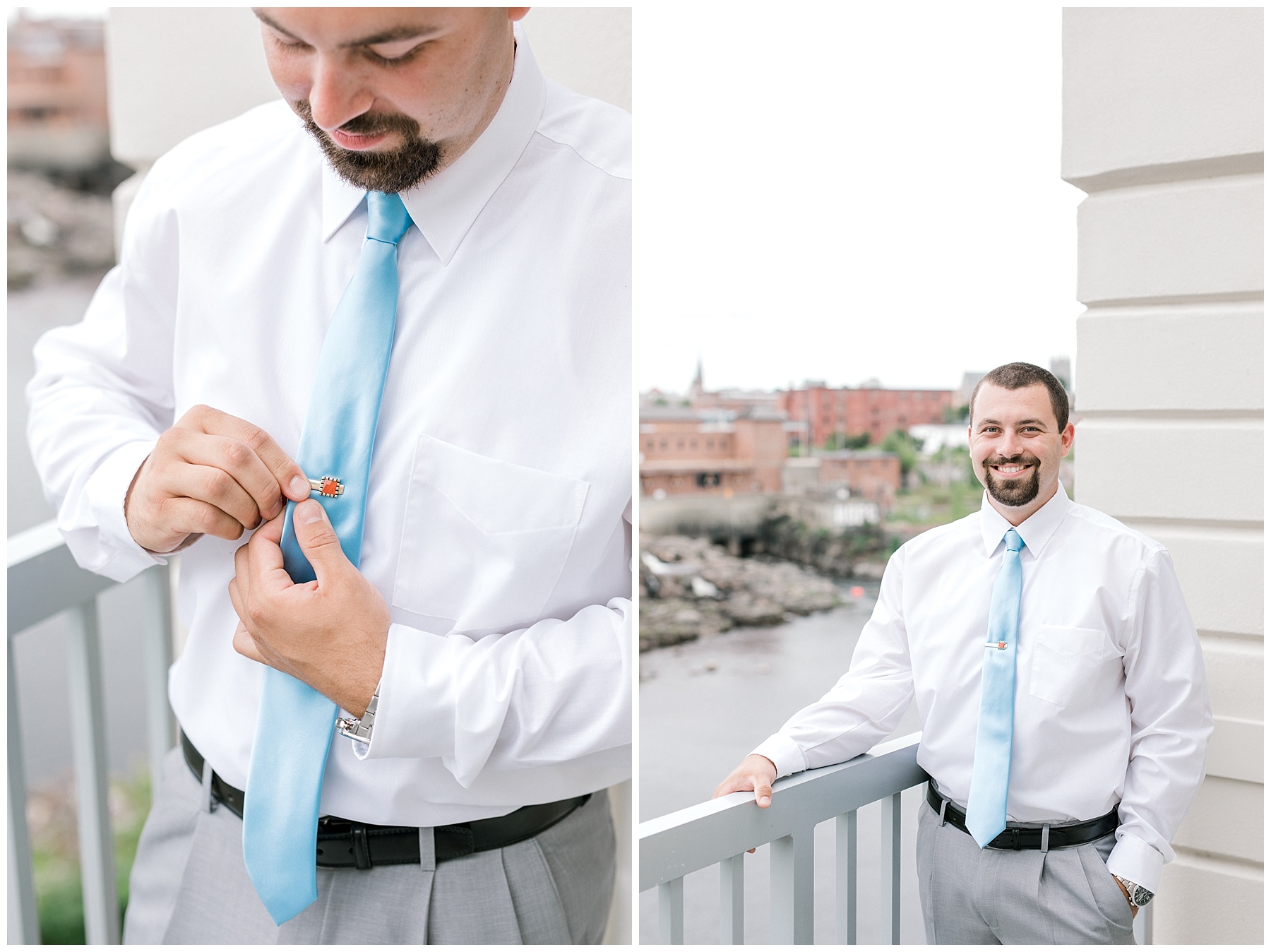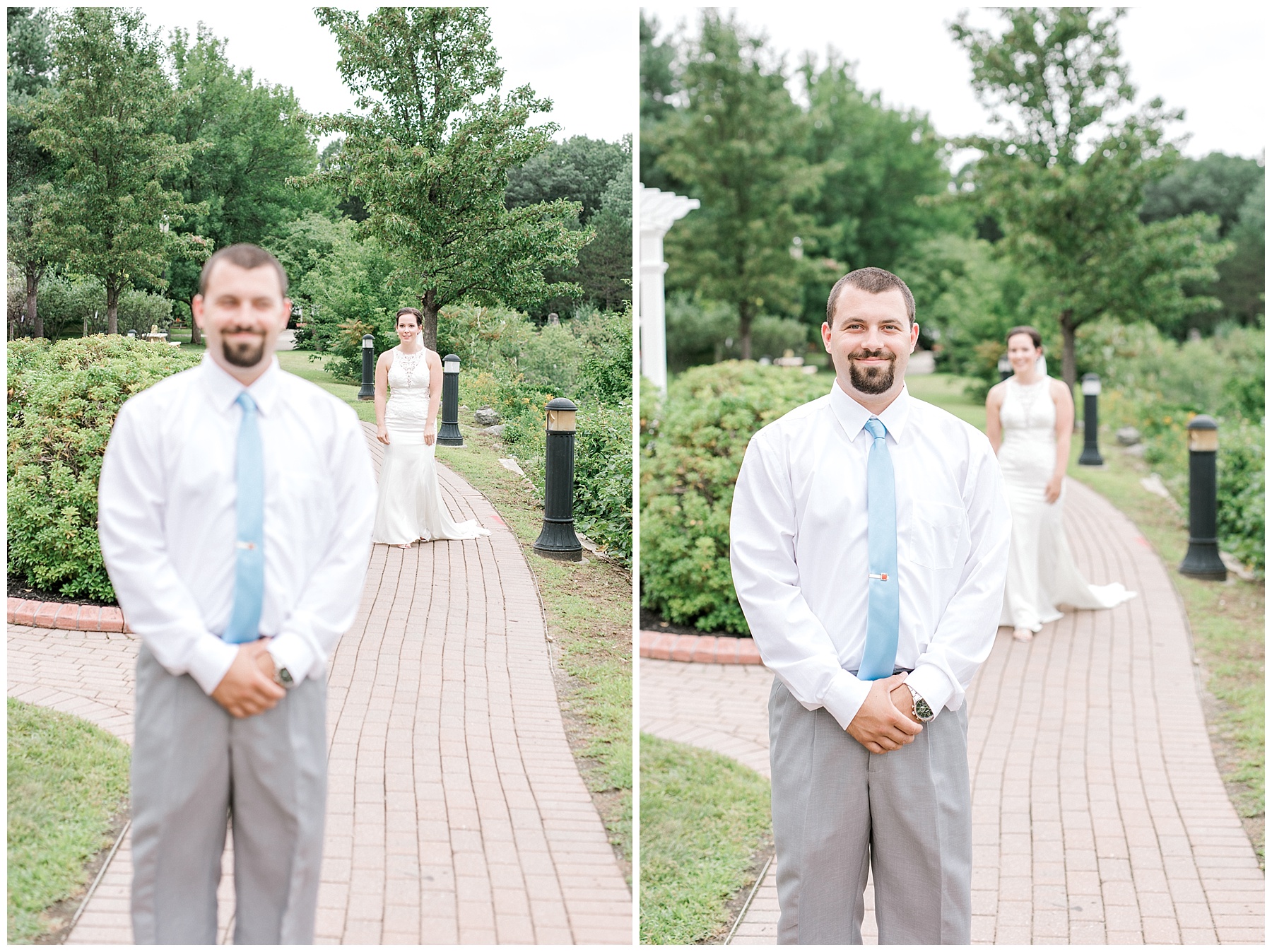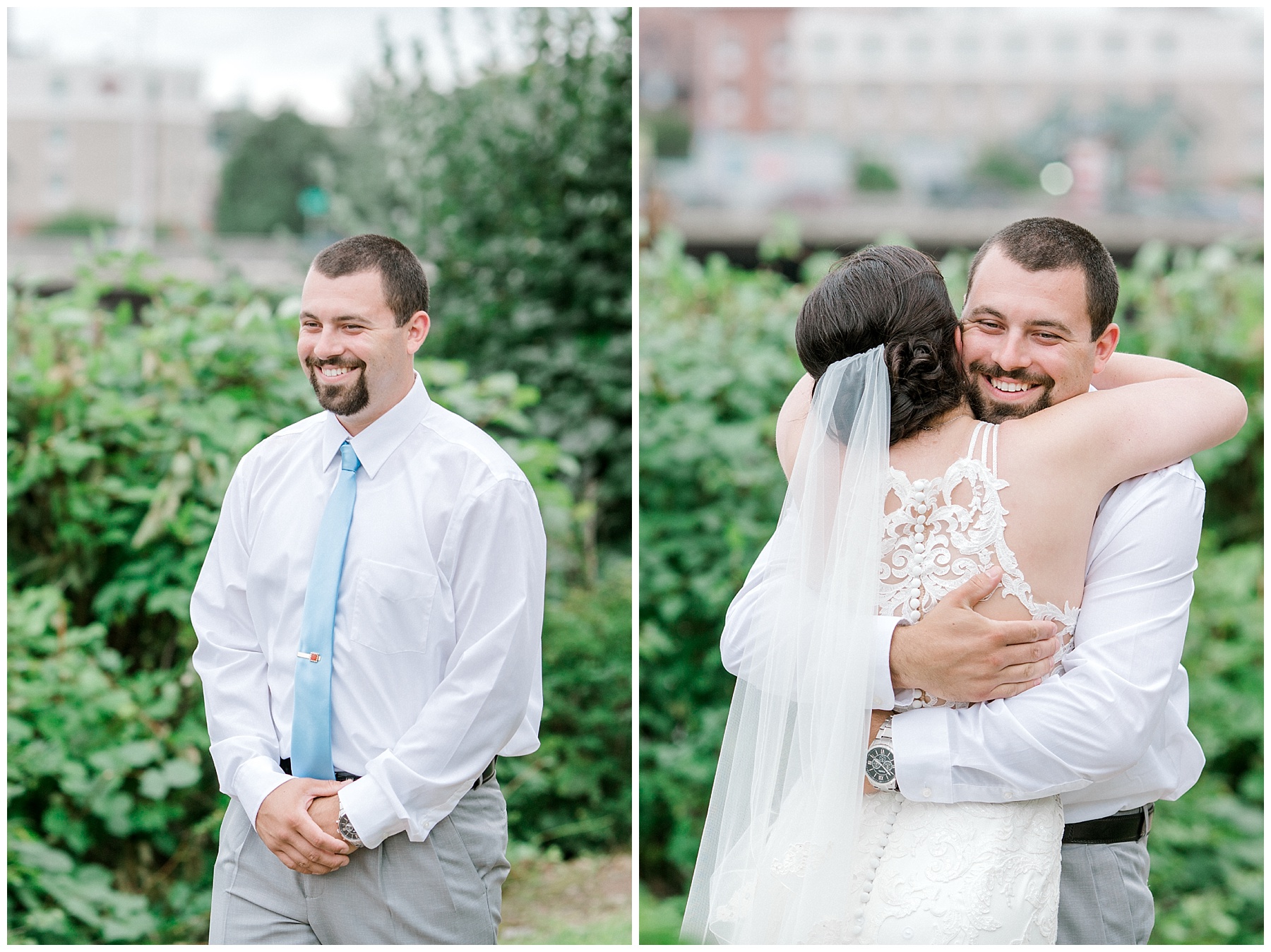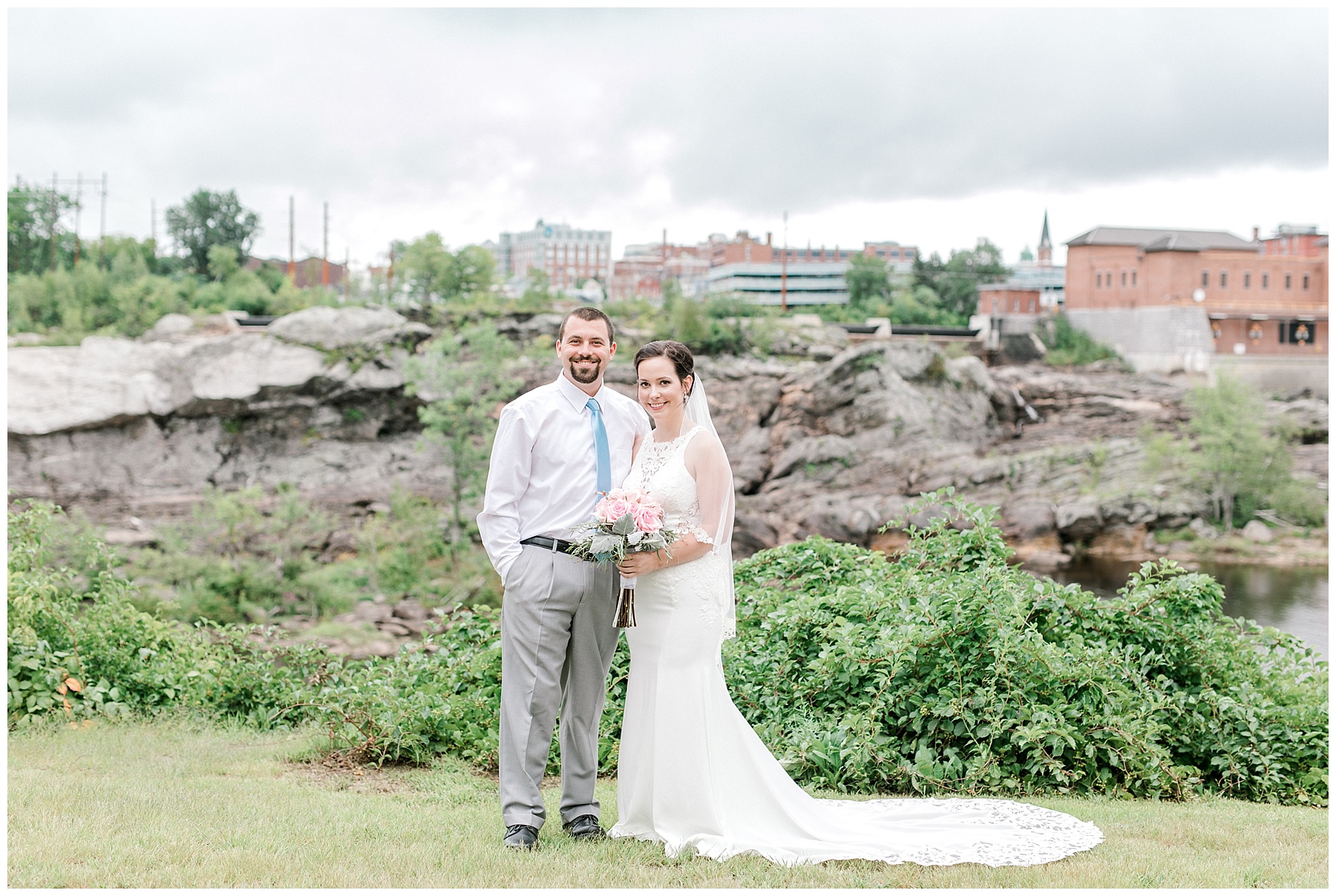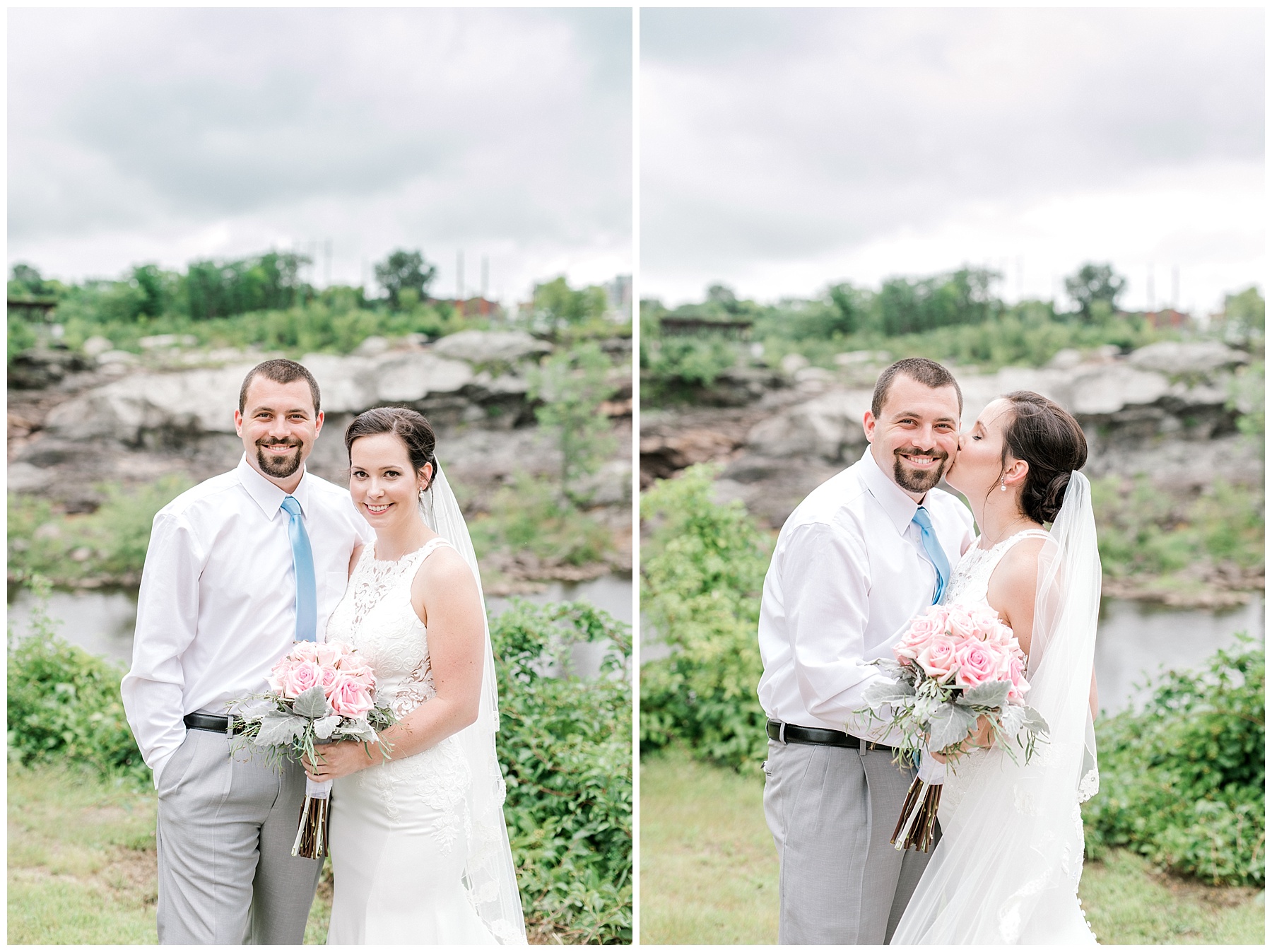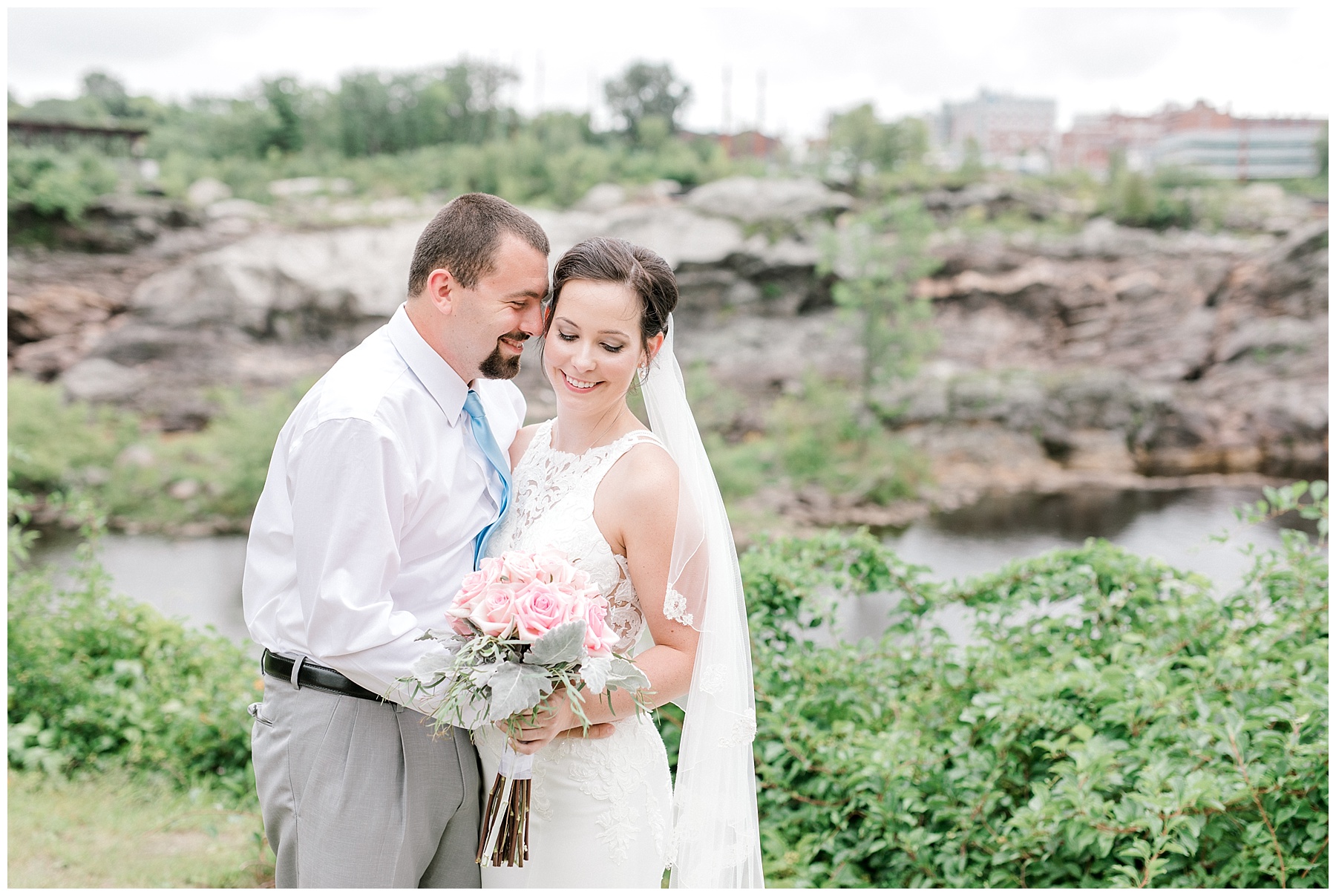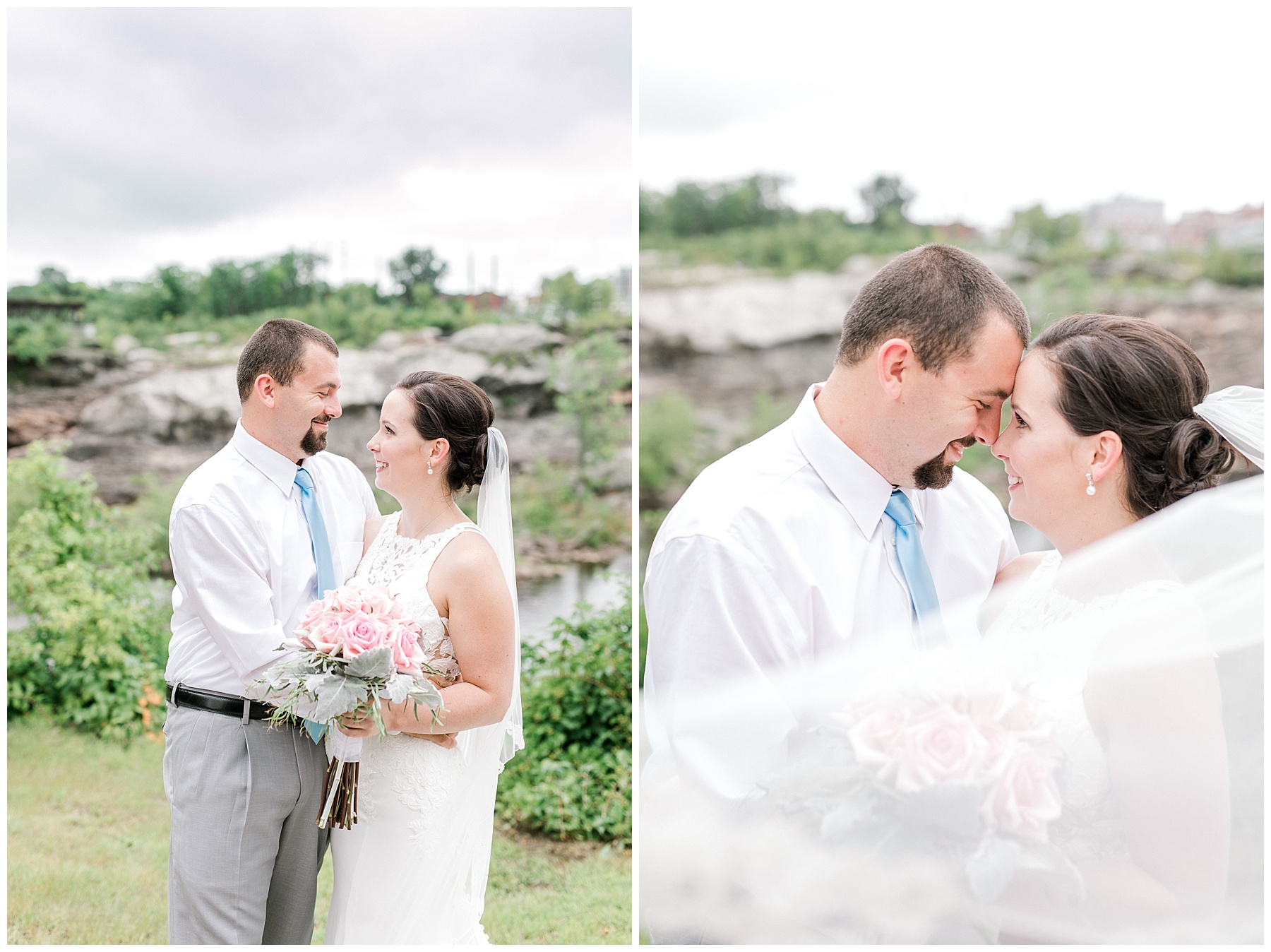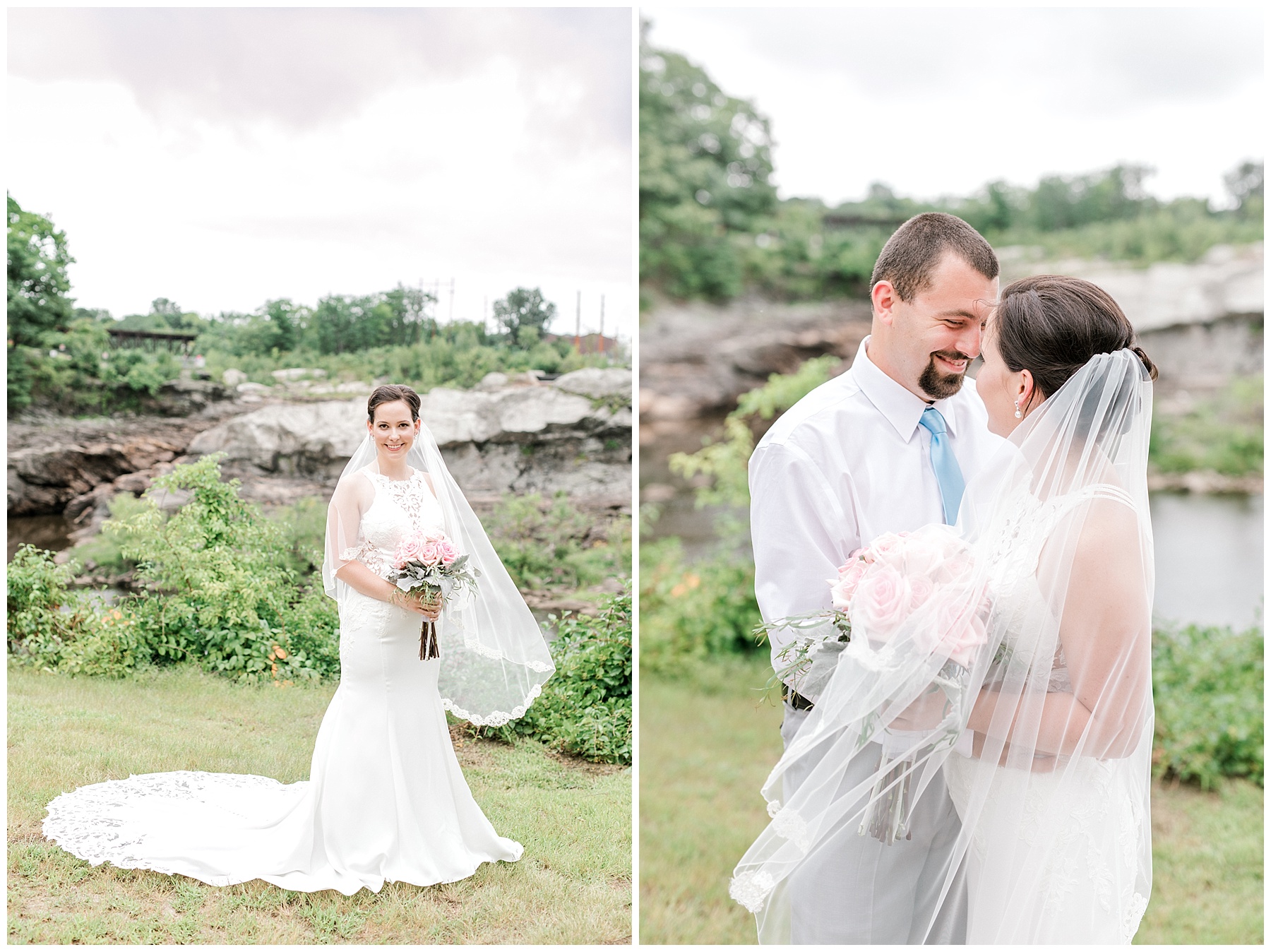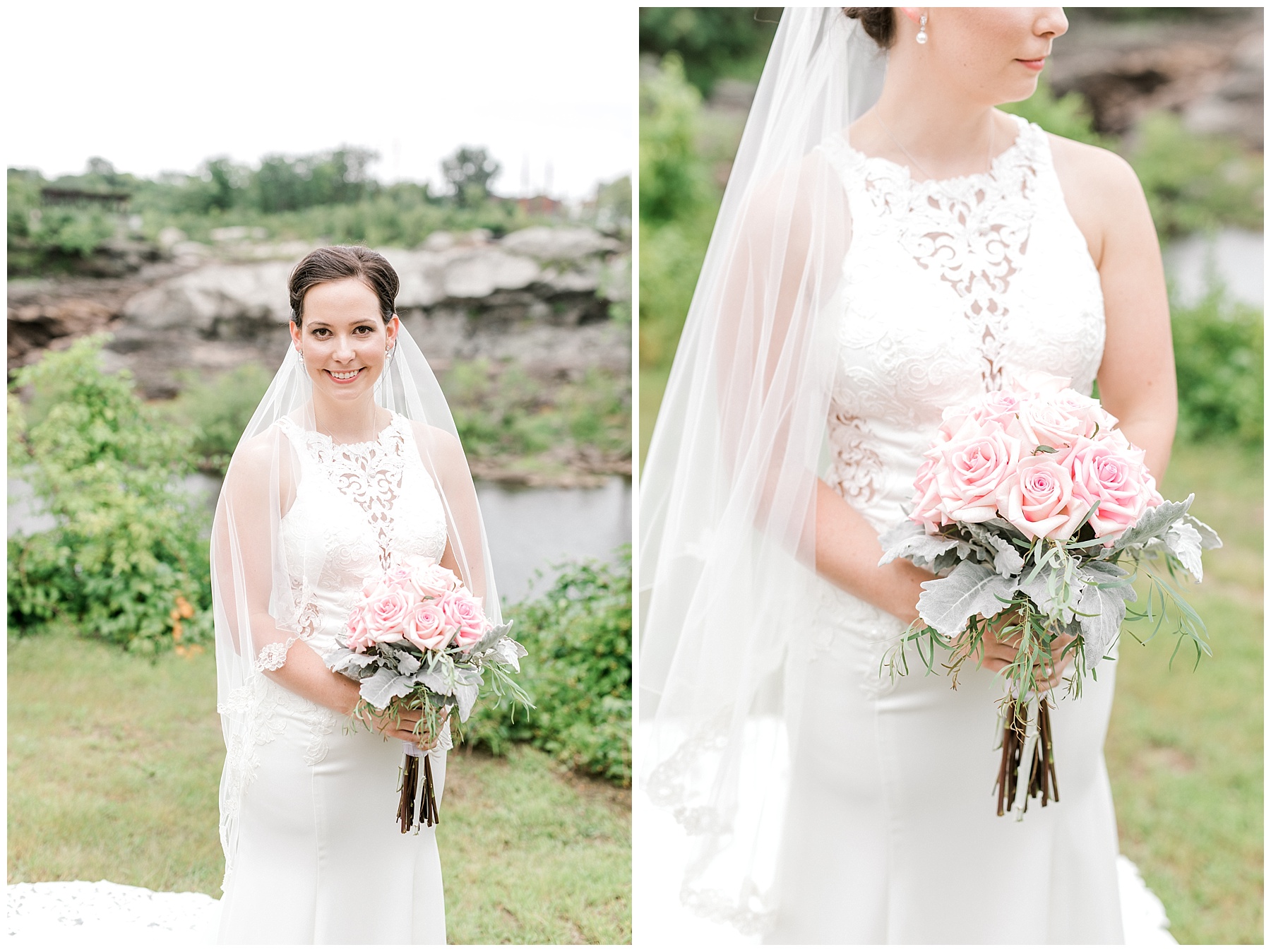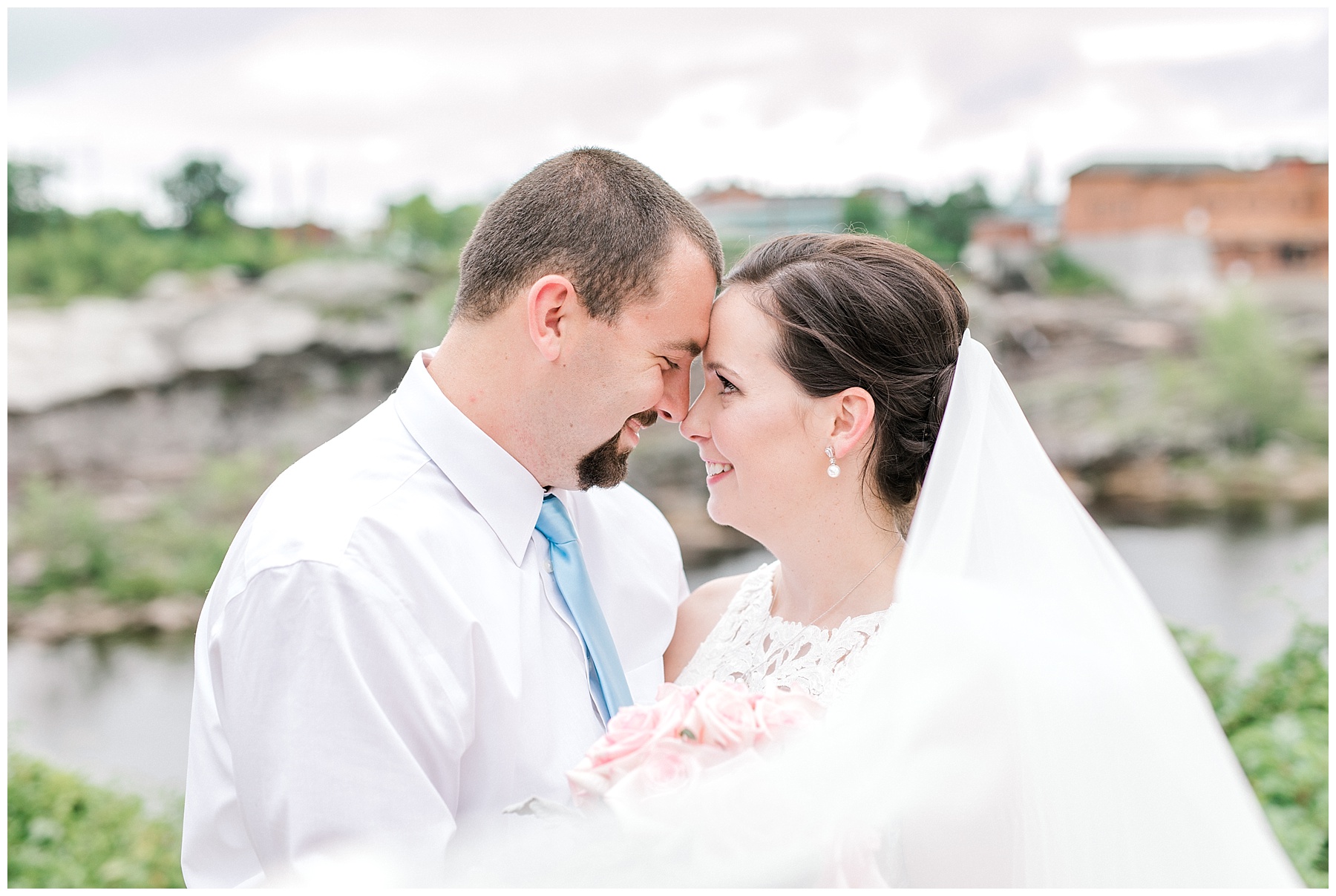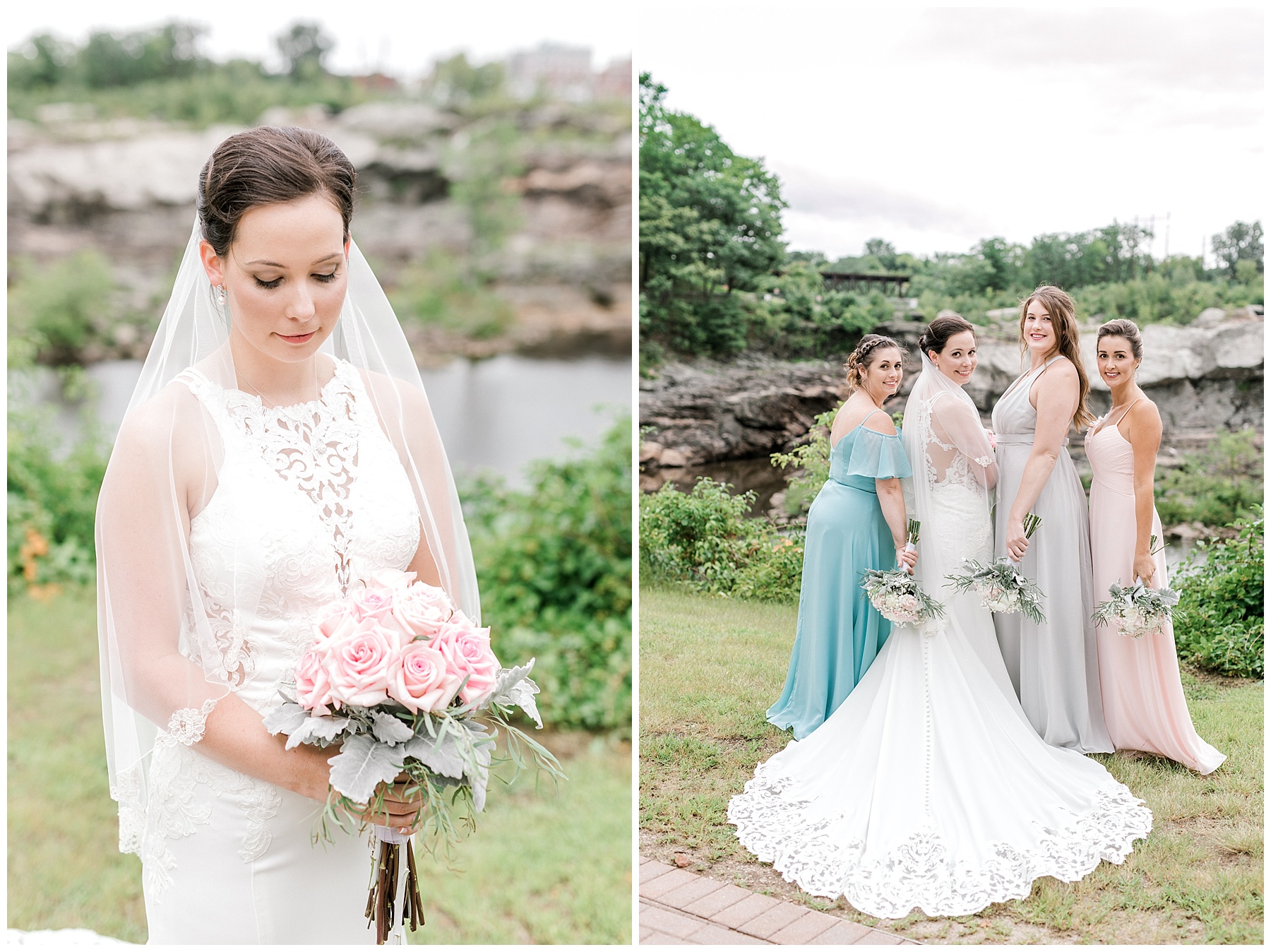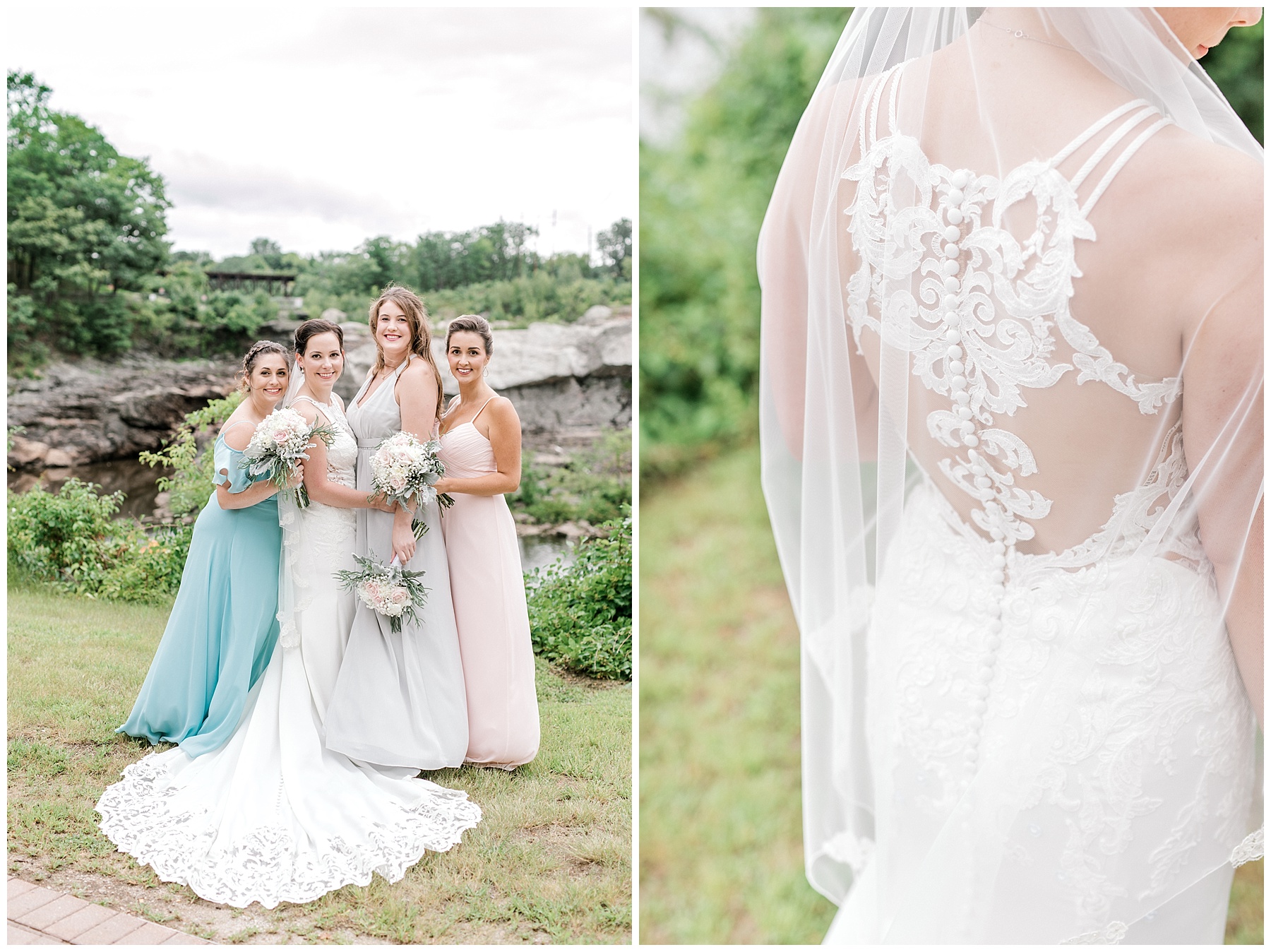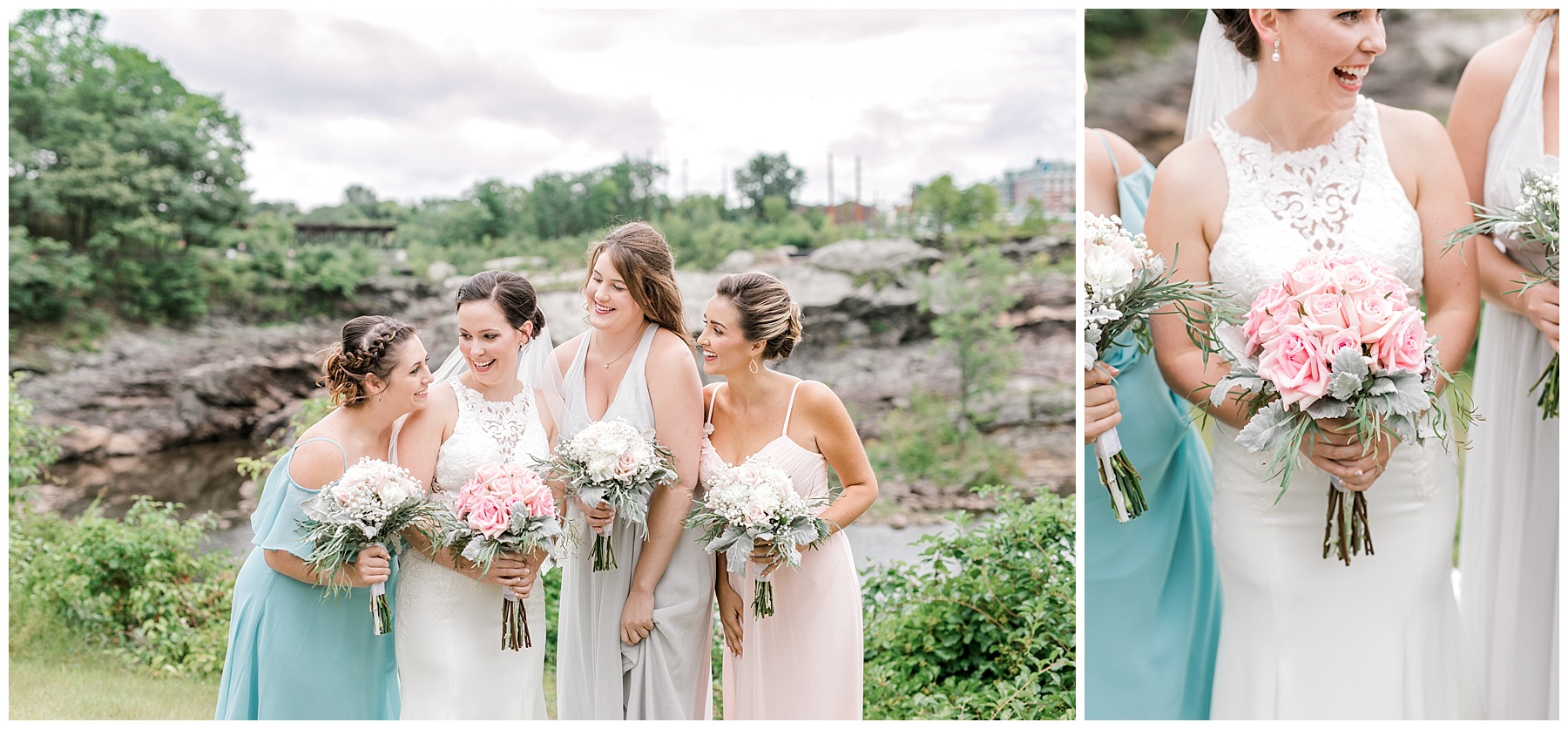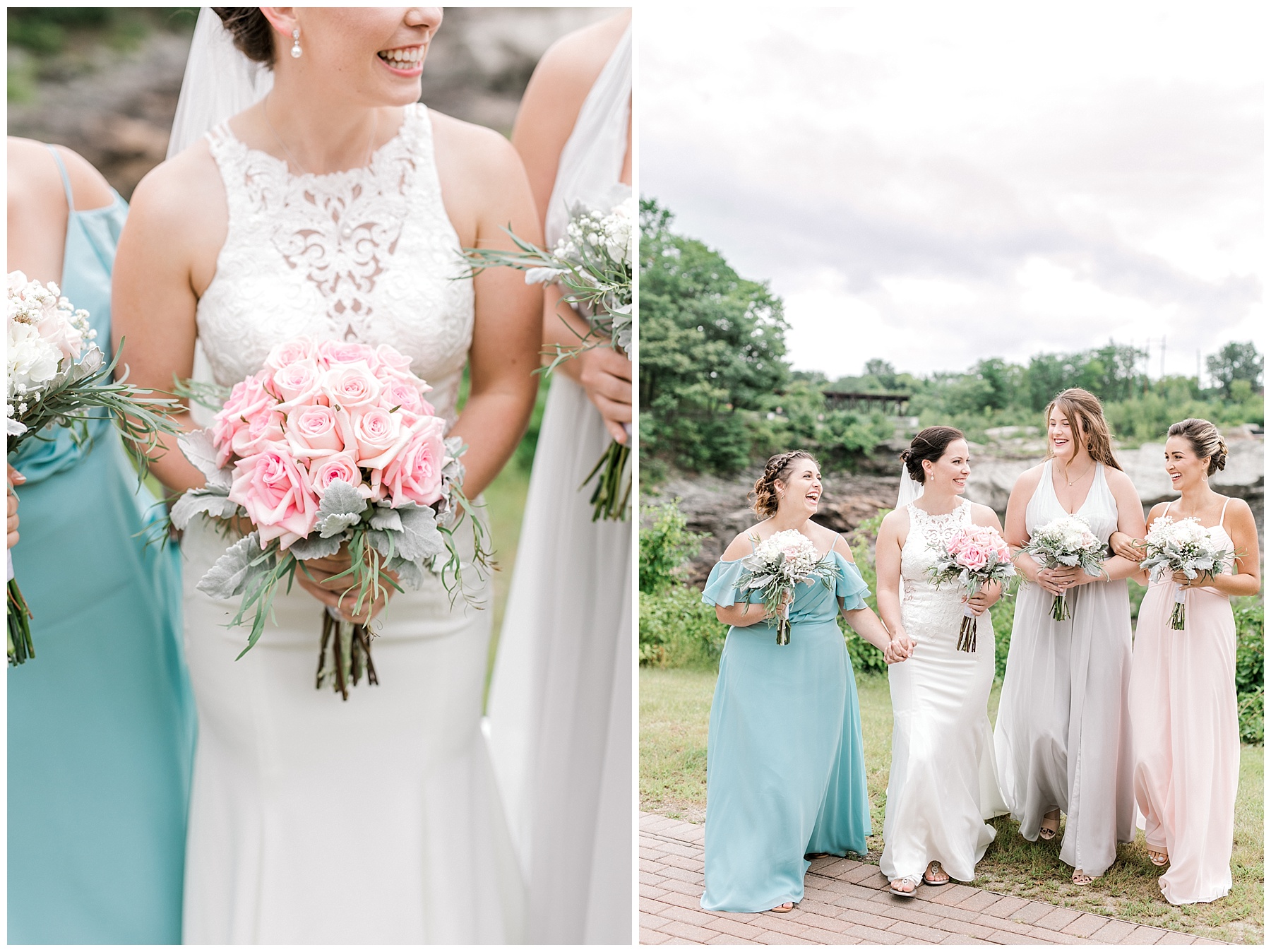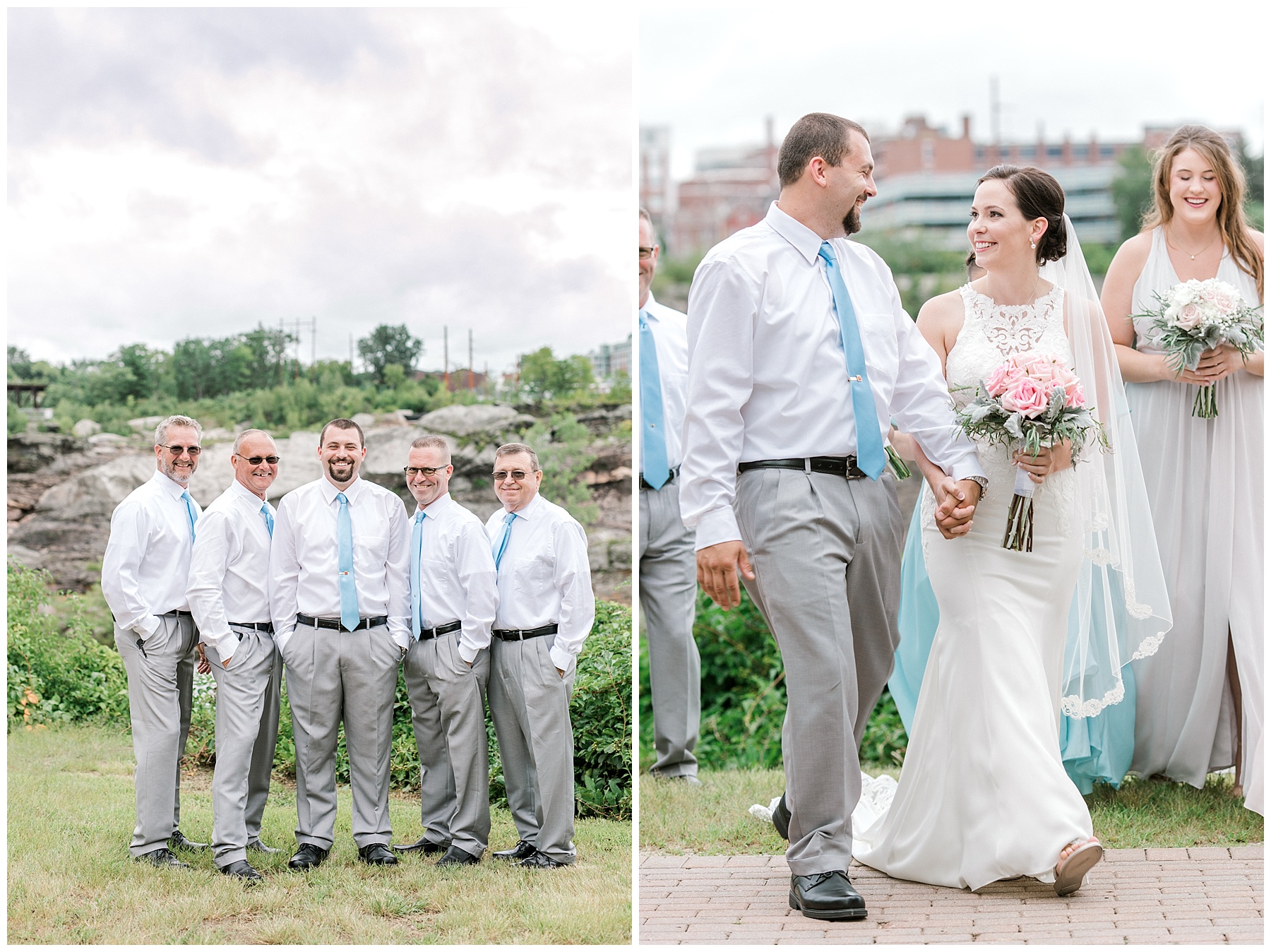 I thought it was so sweet that Alex picked all family members for his groomsmen! Here, you see his Uncle, his Dad, his StepDad, and his Grandpa!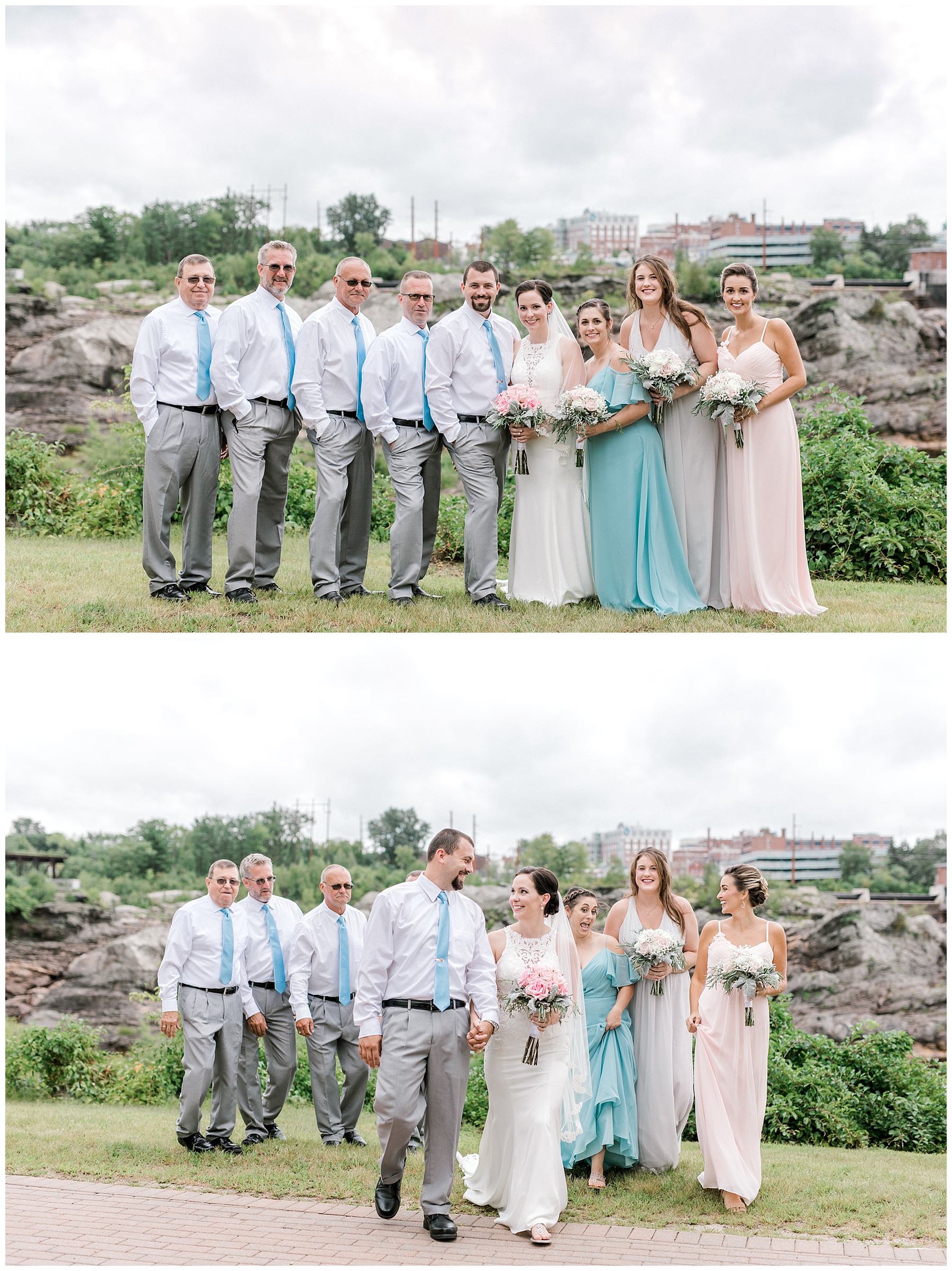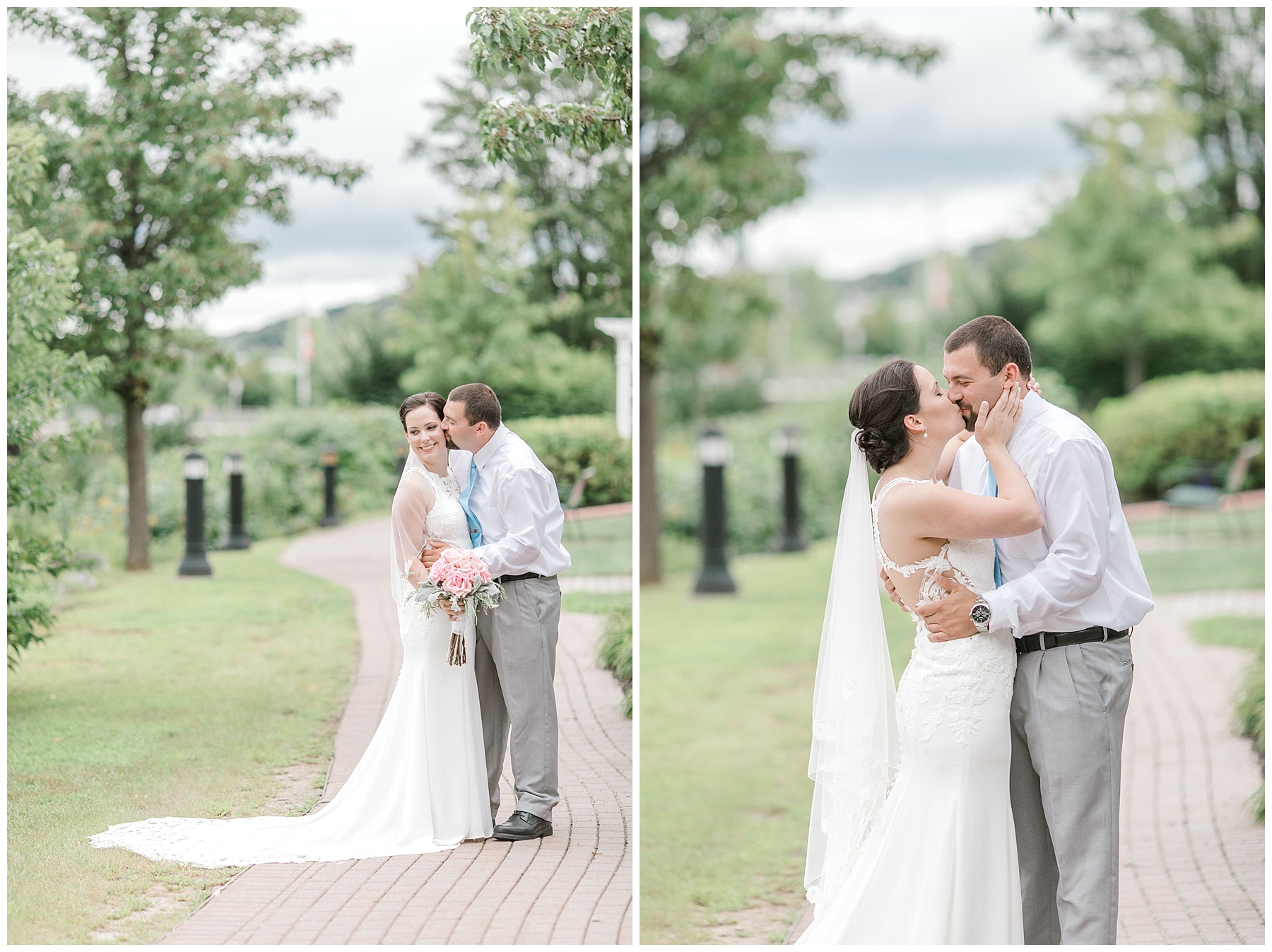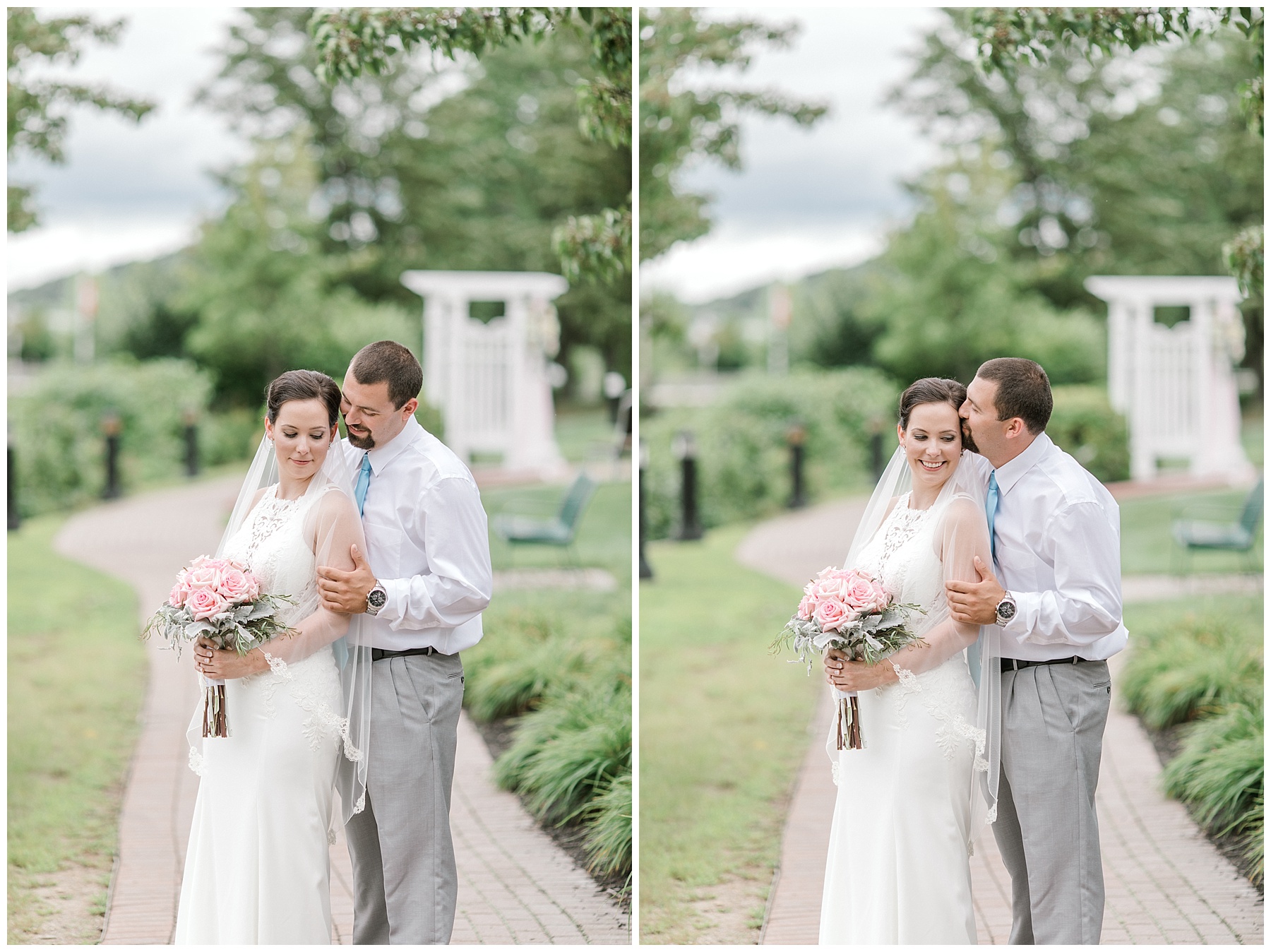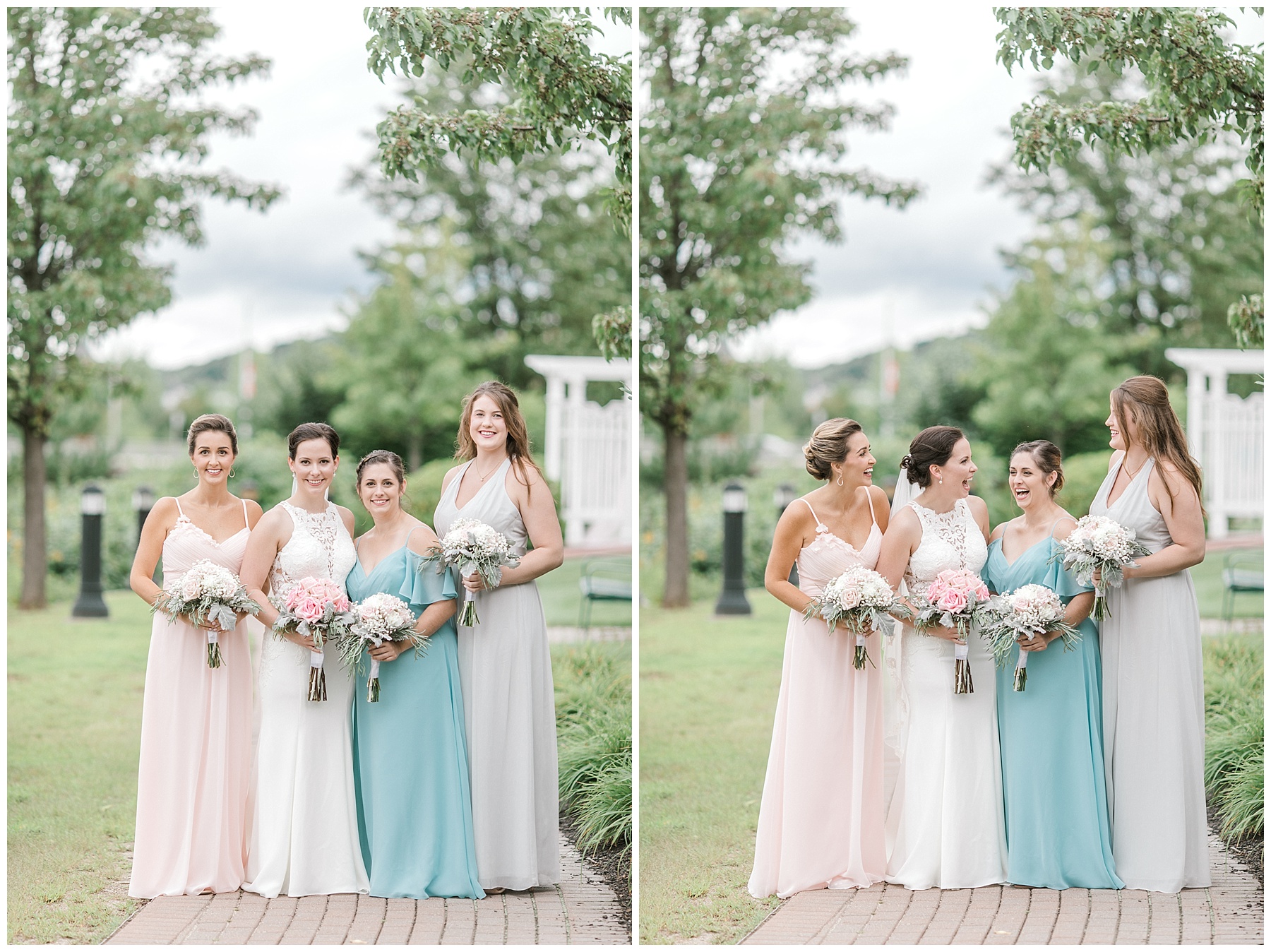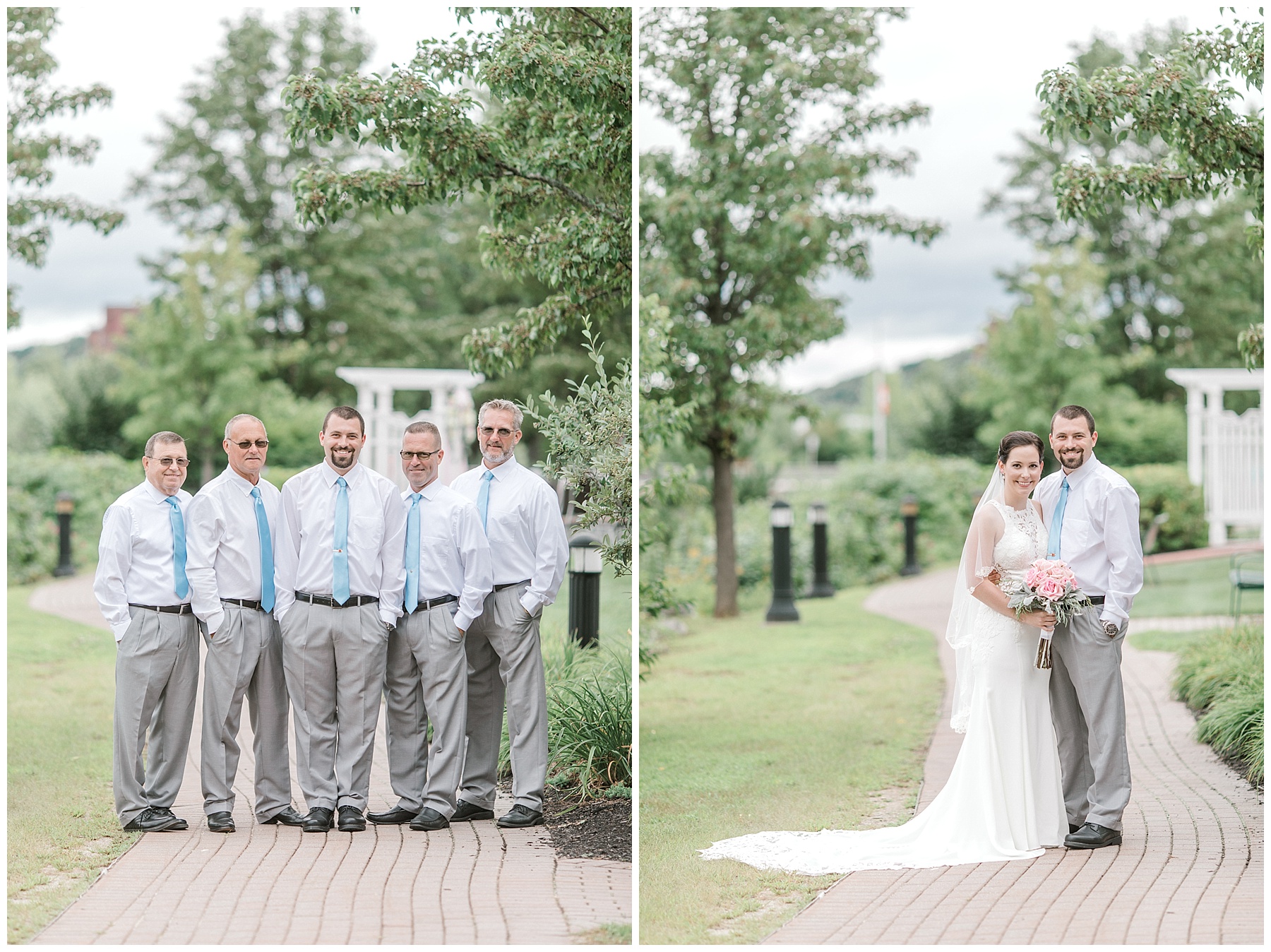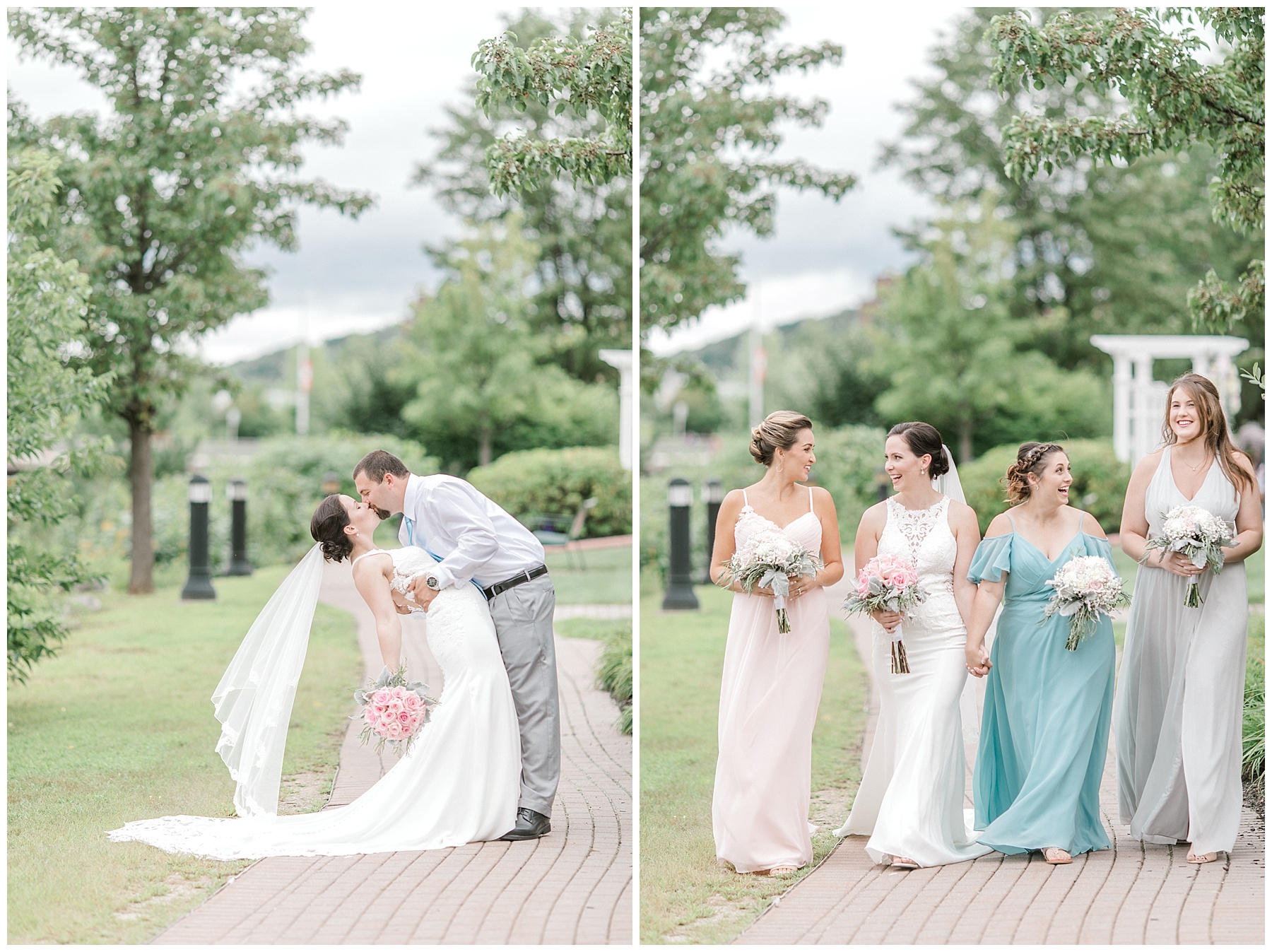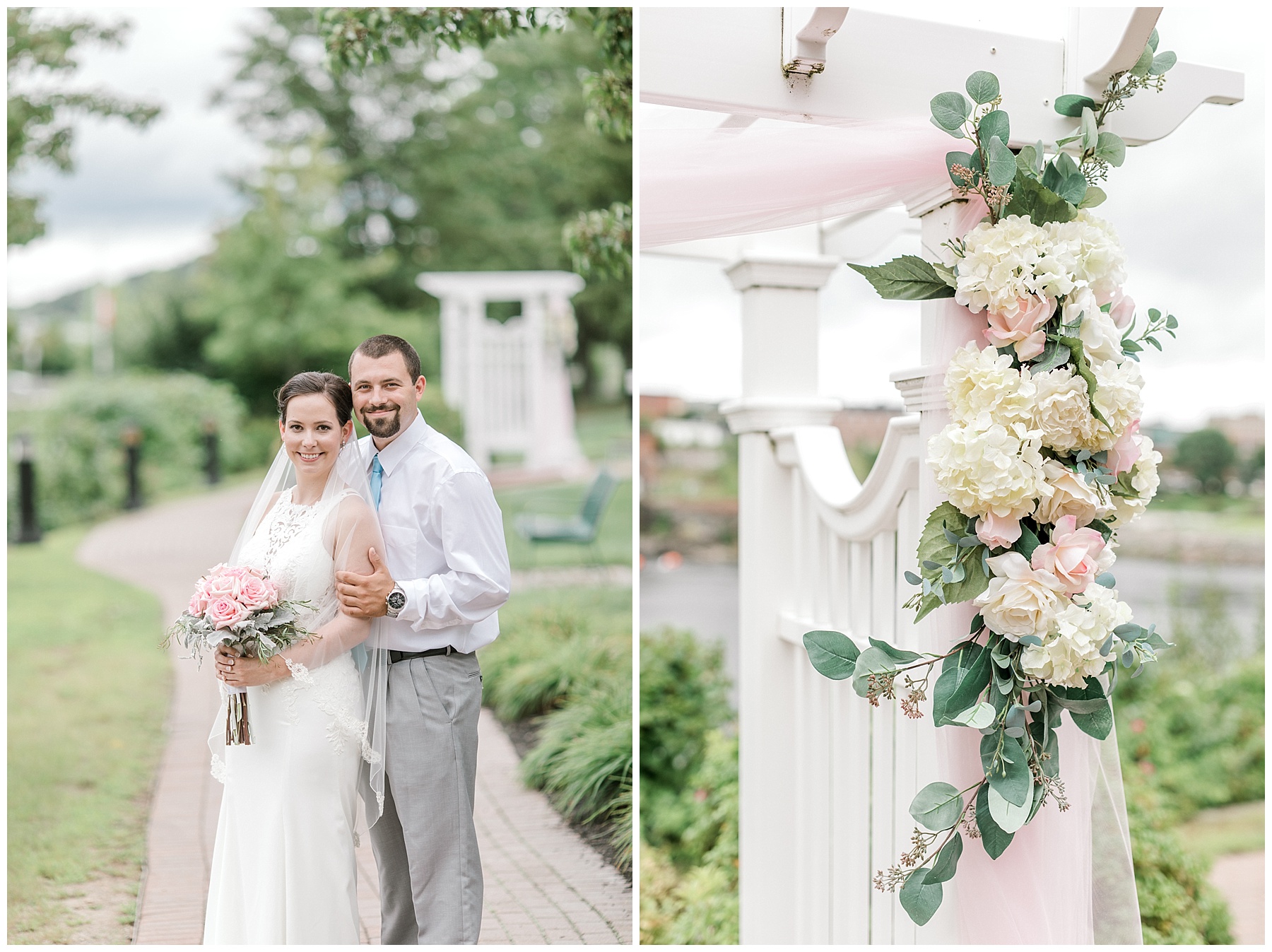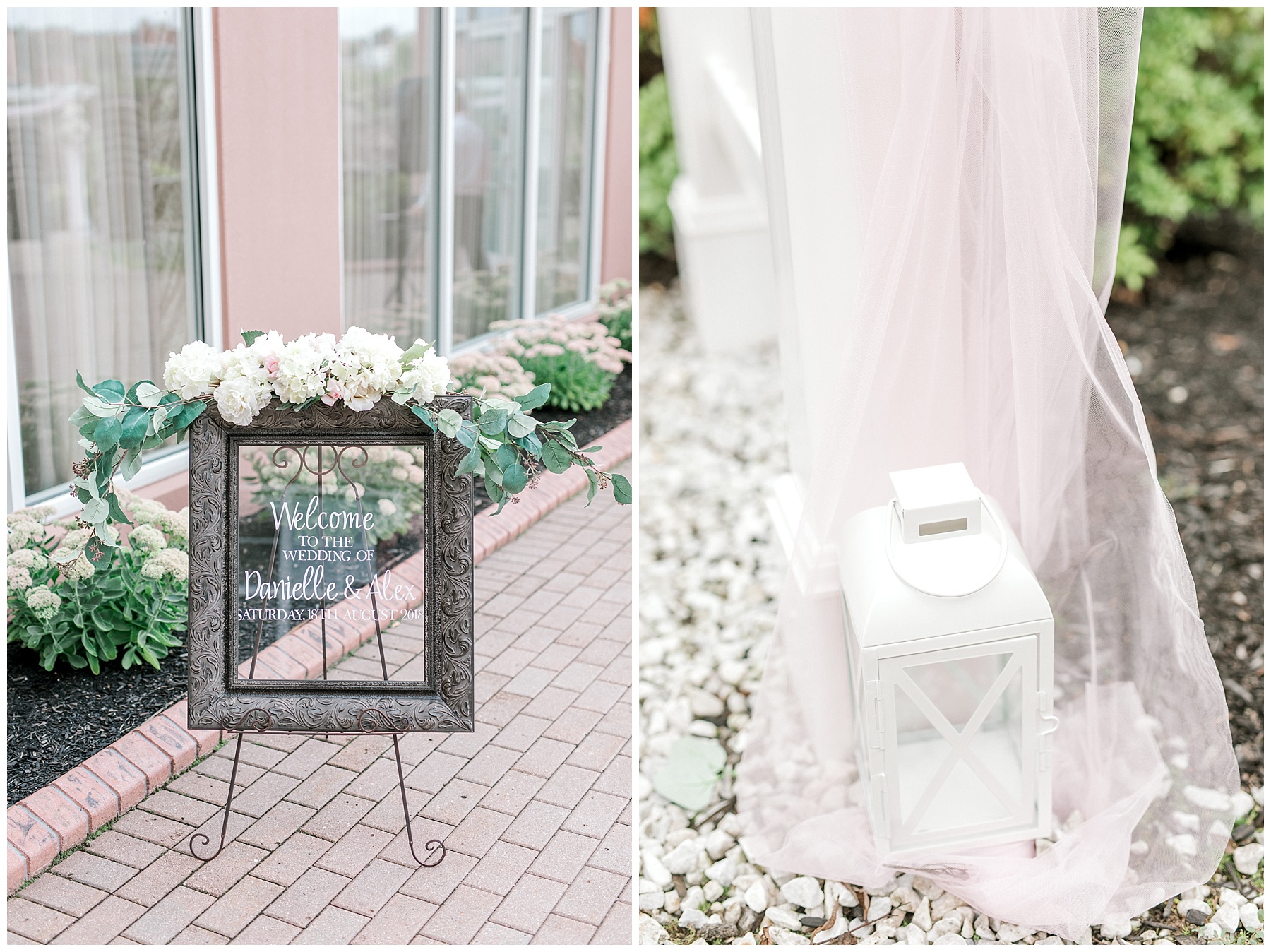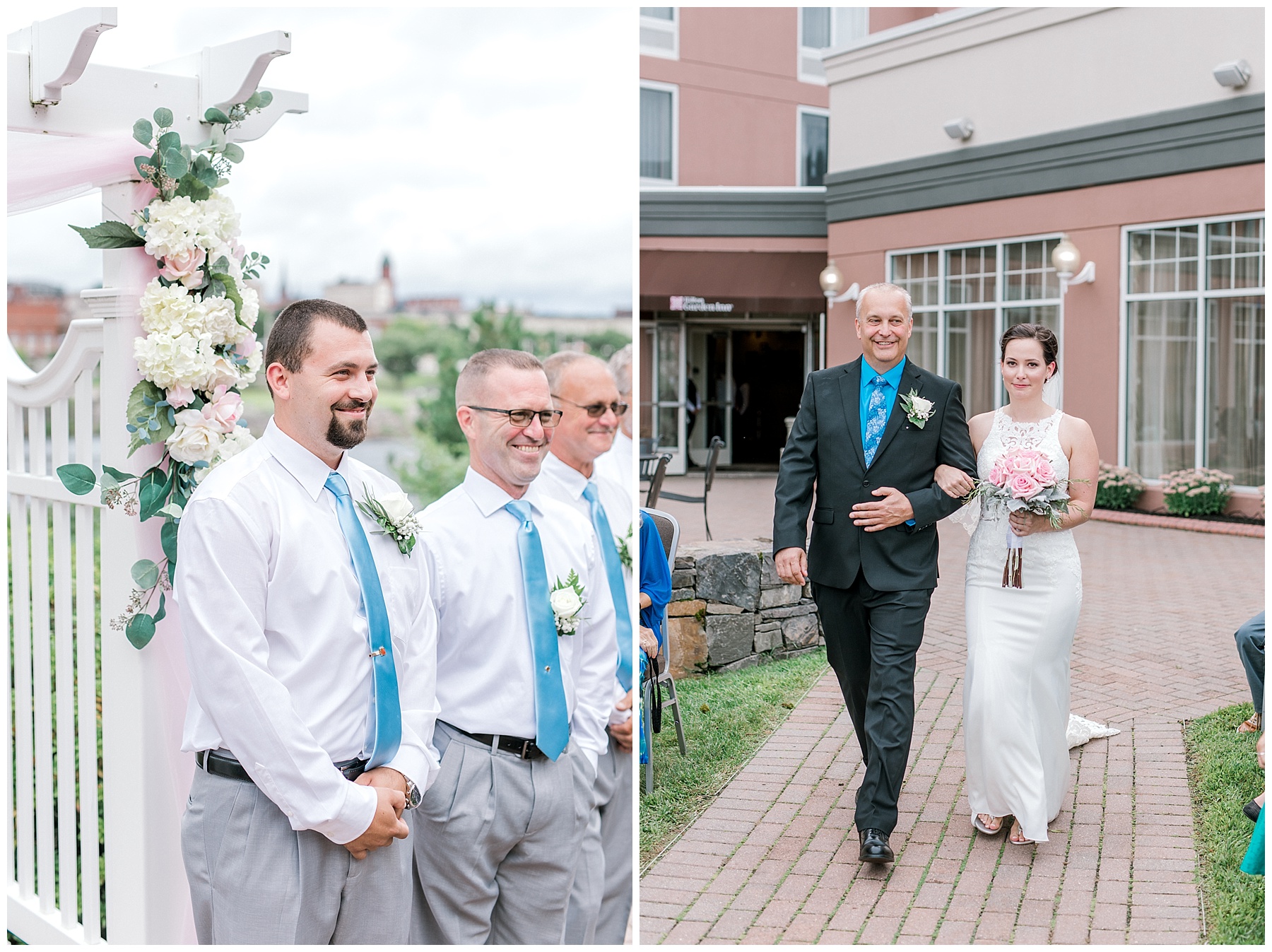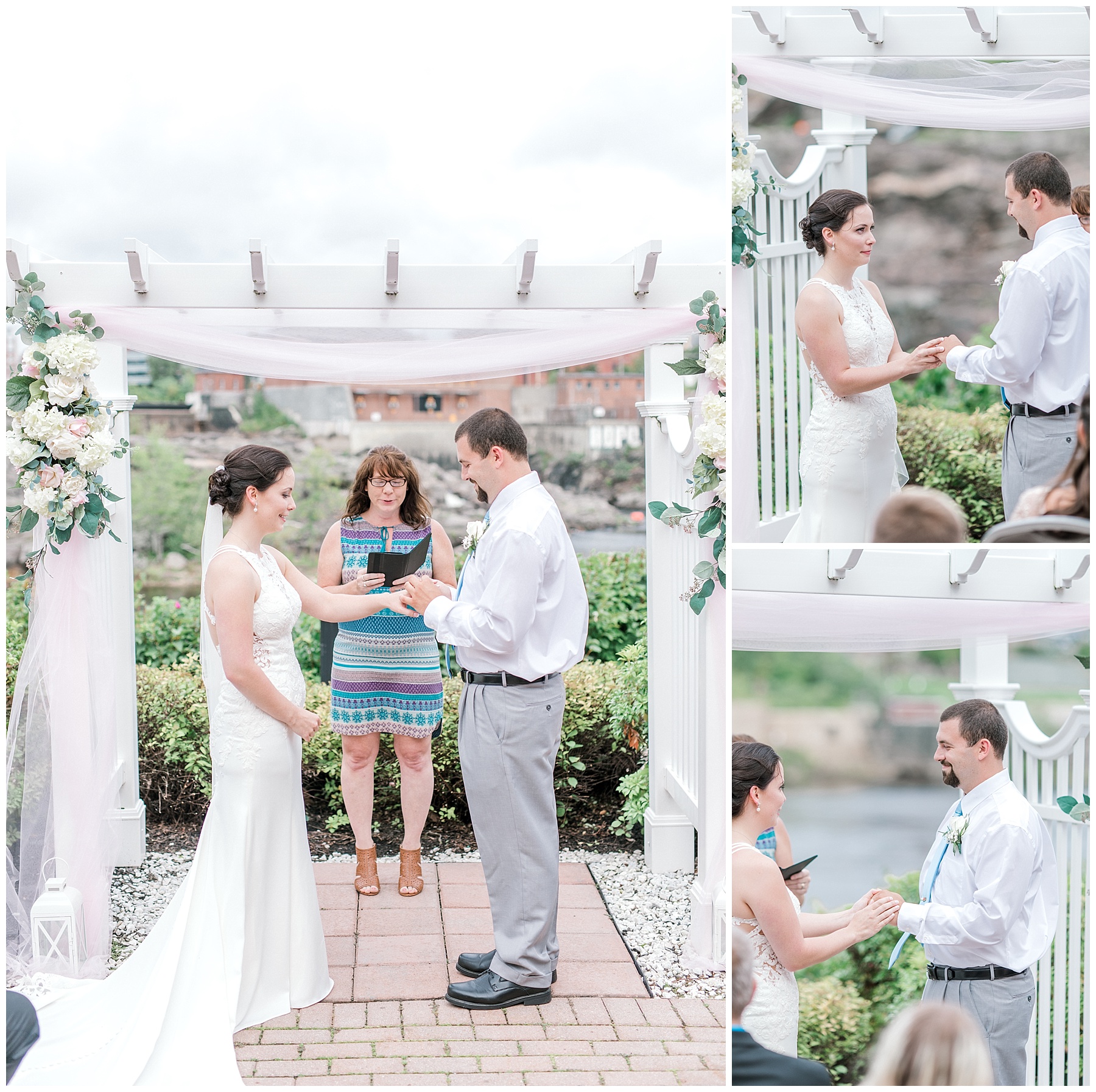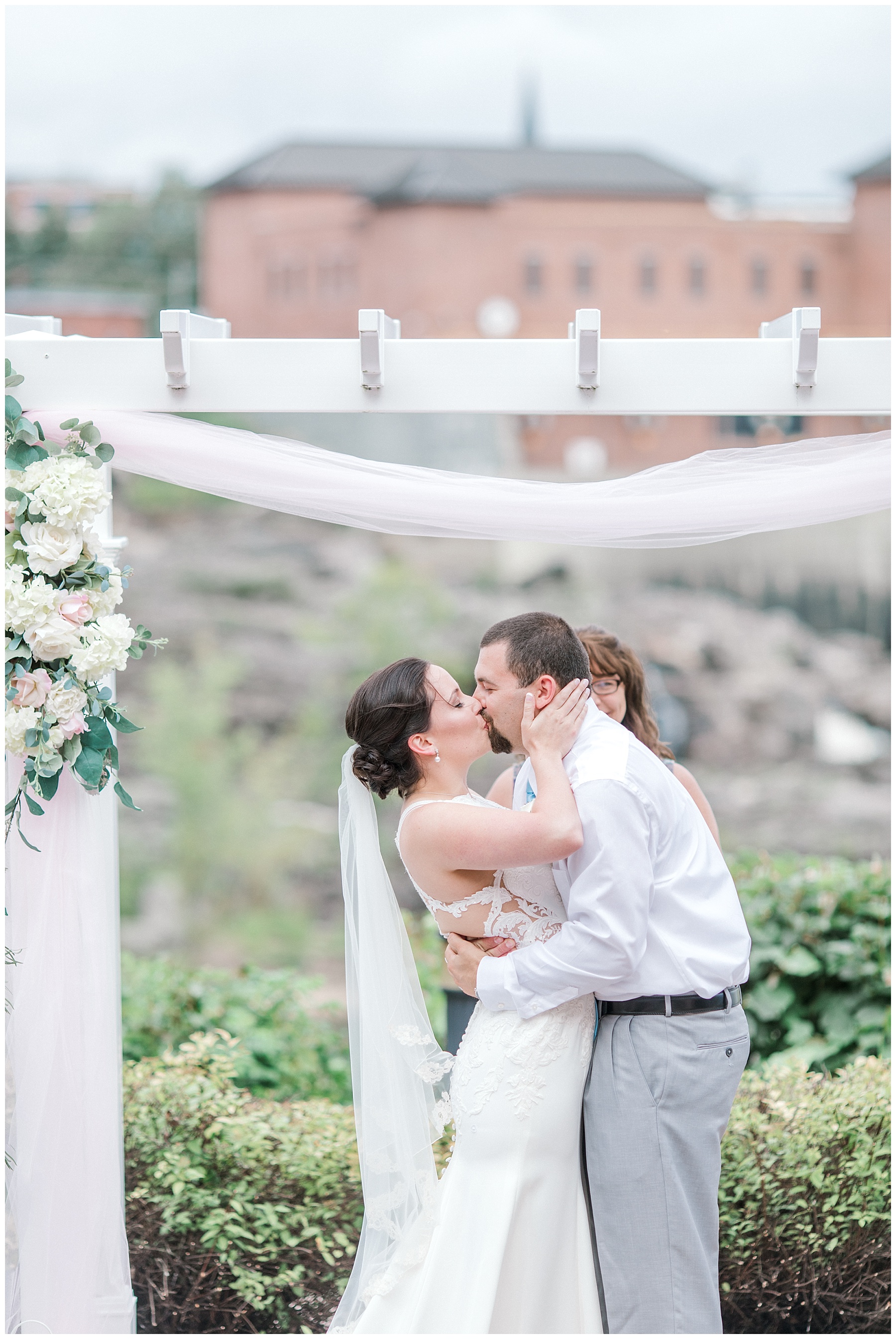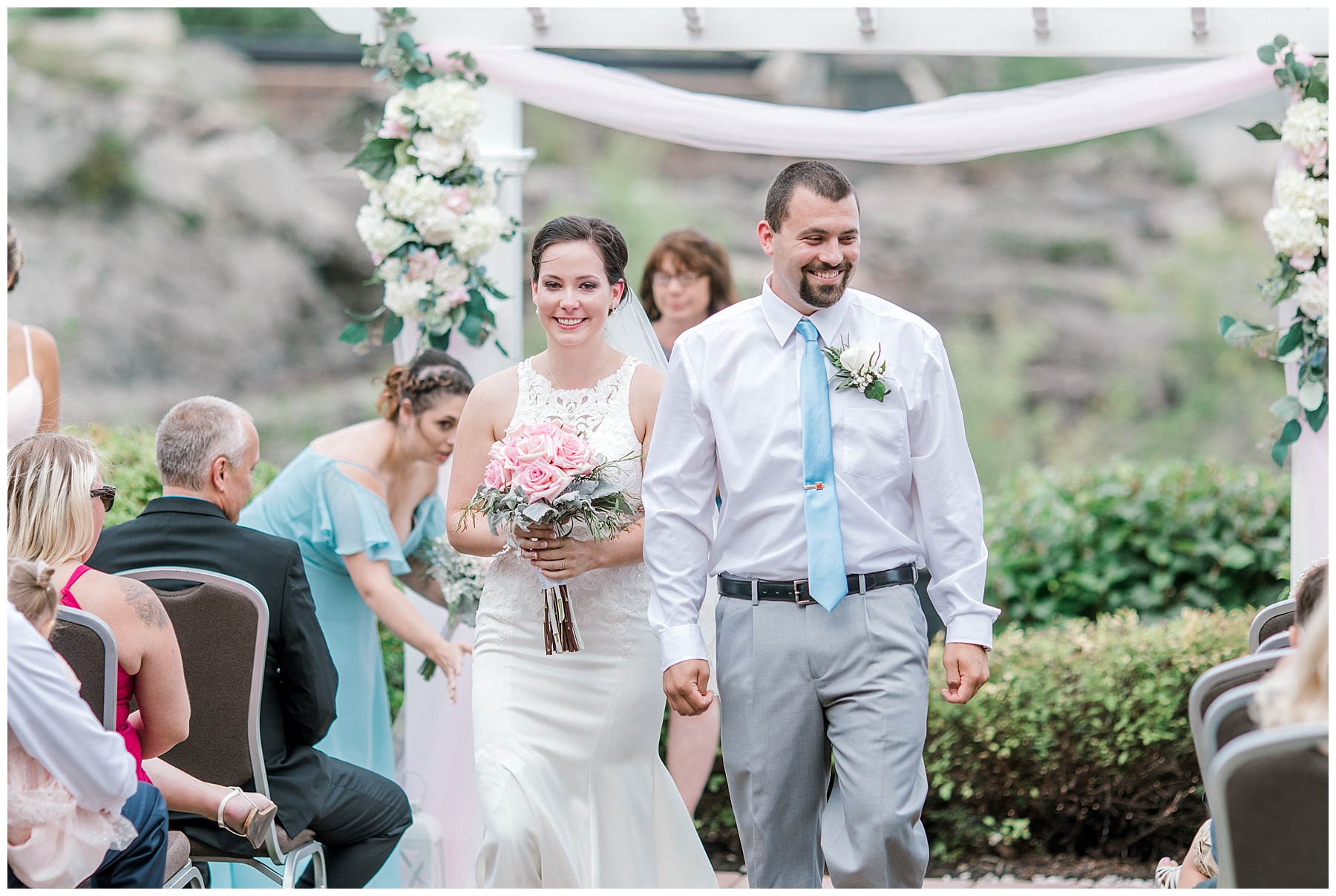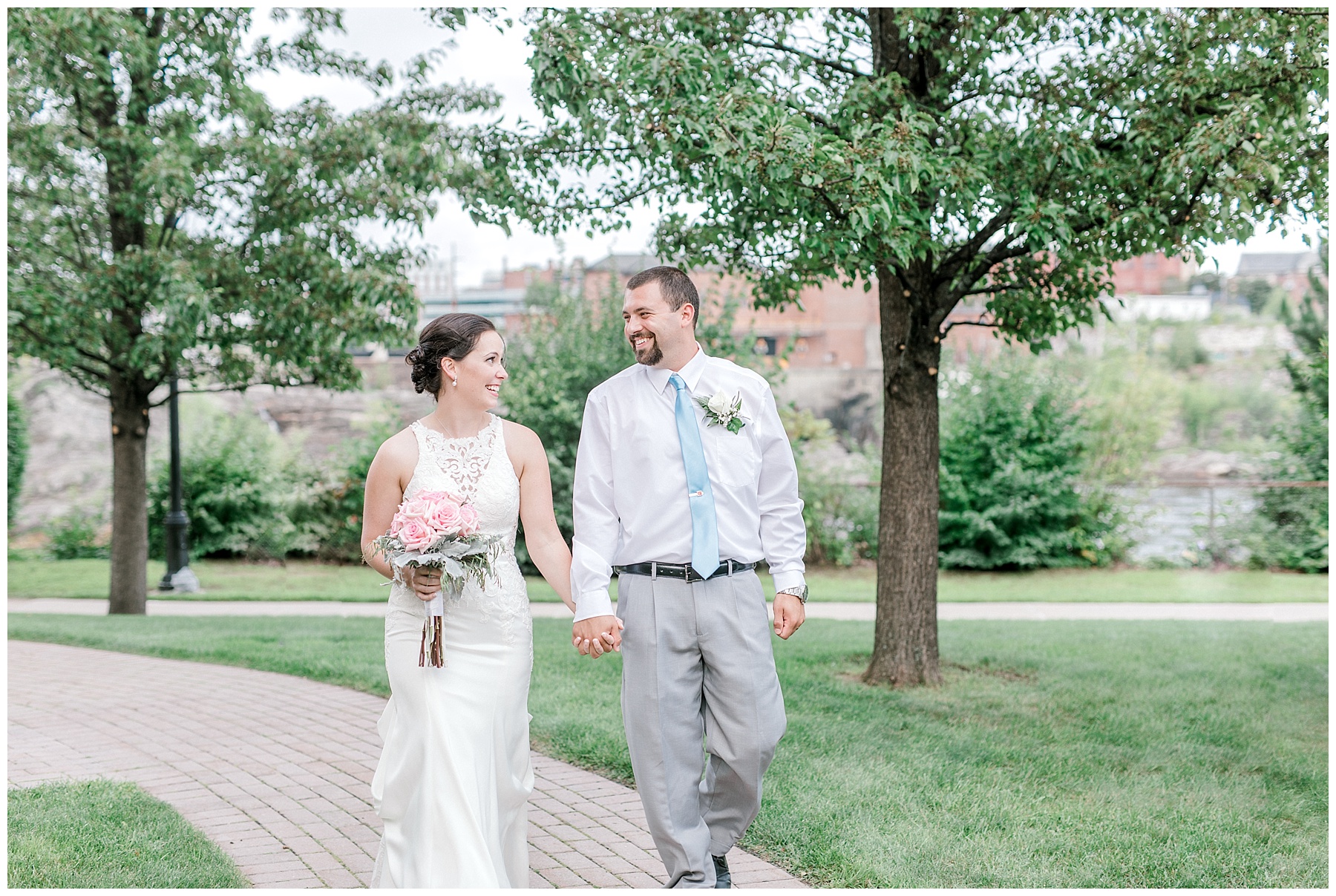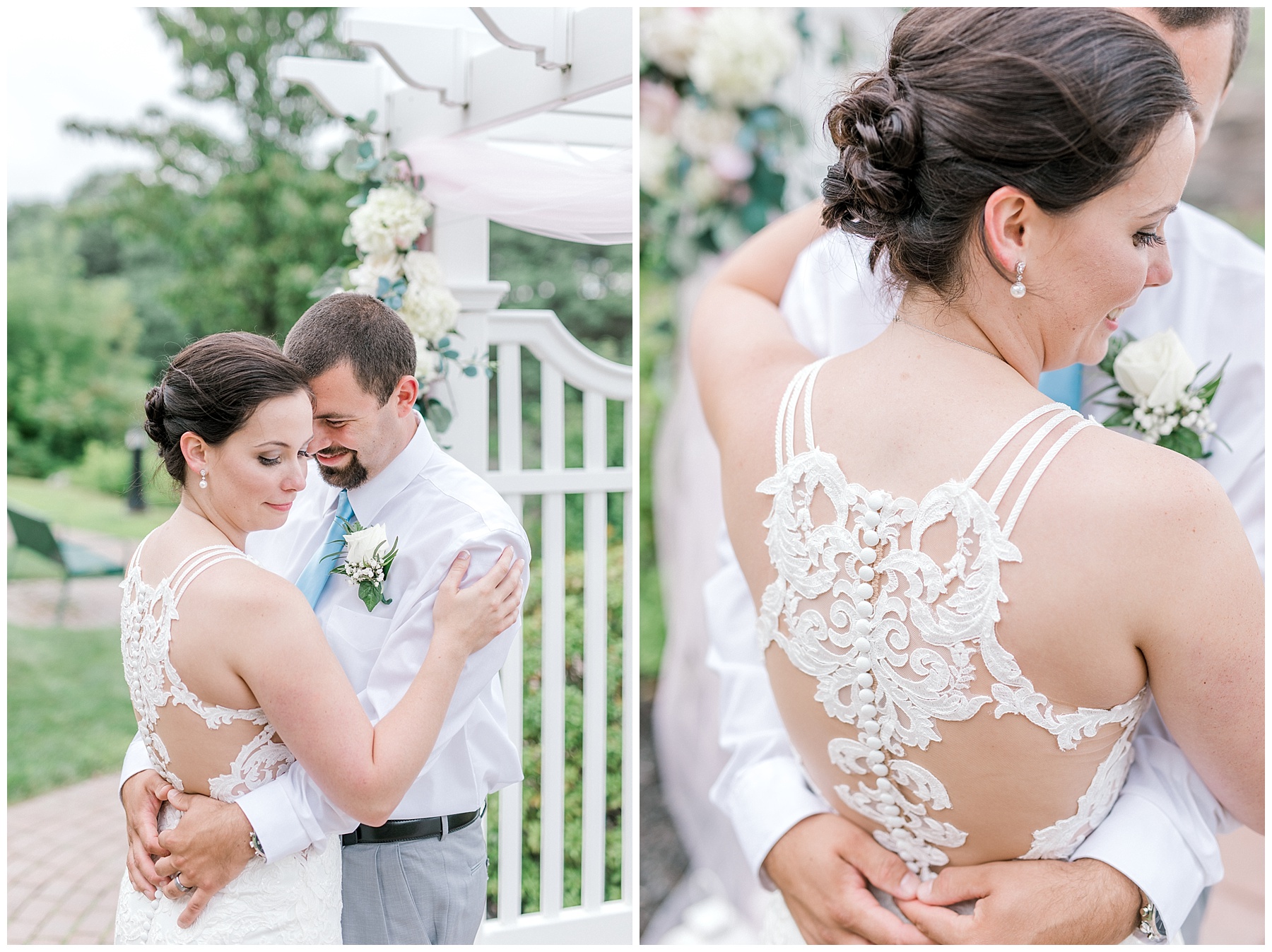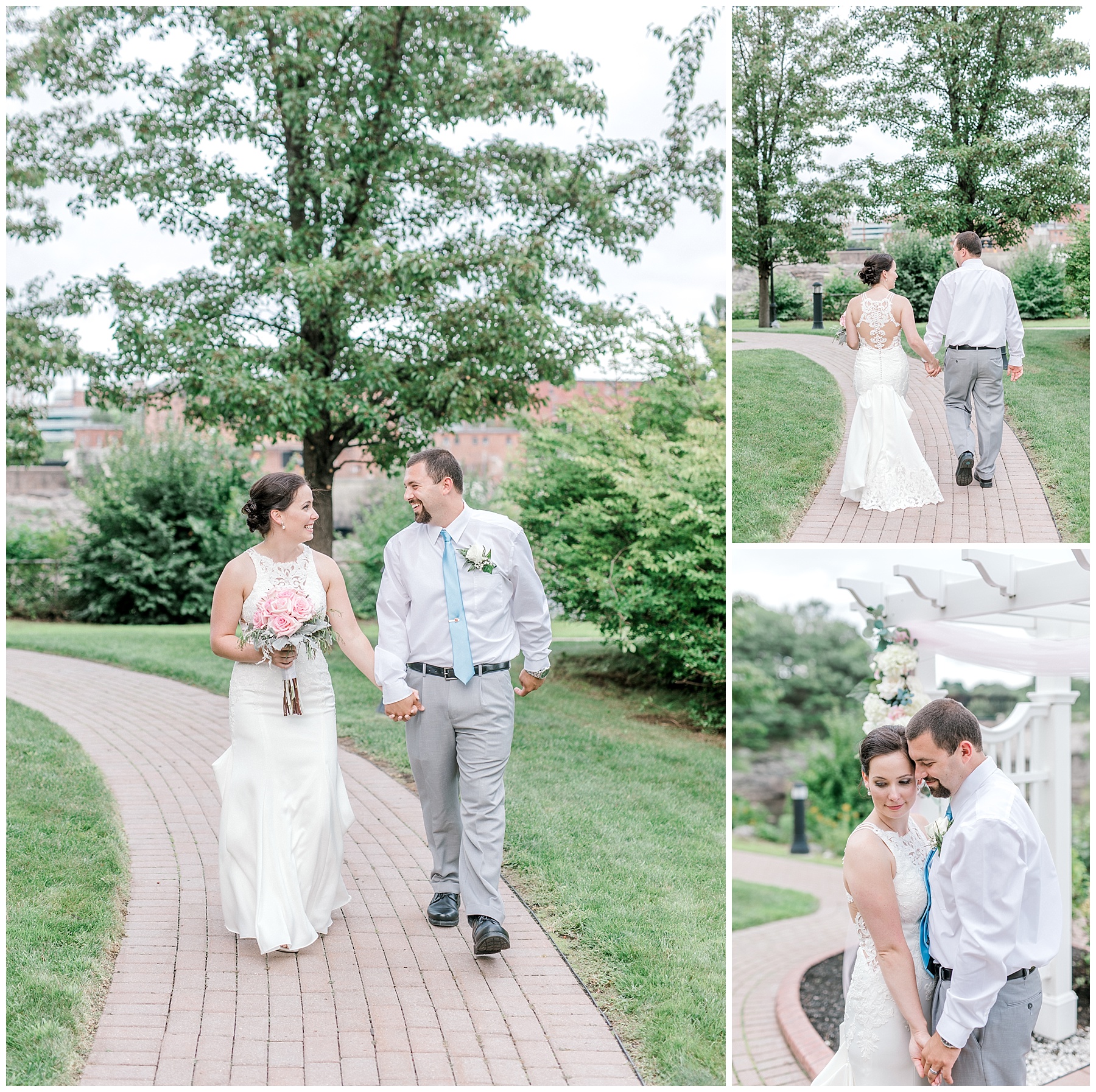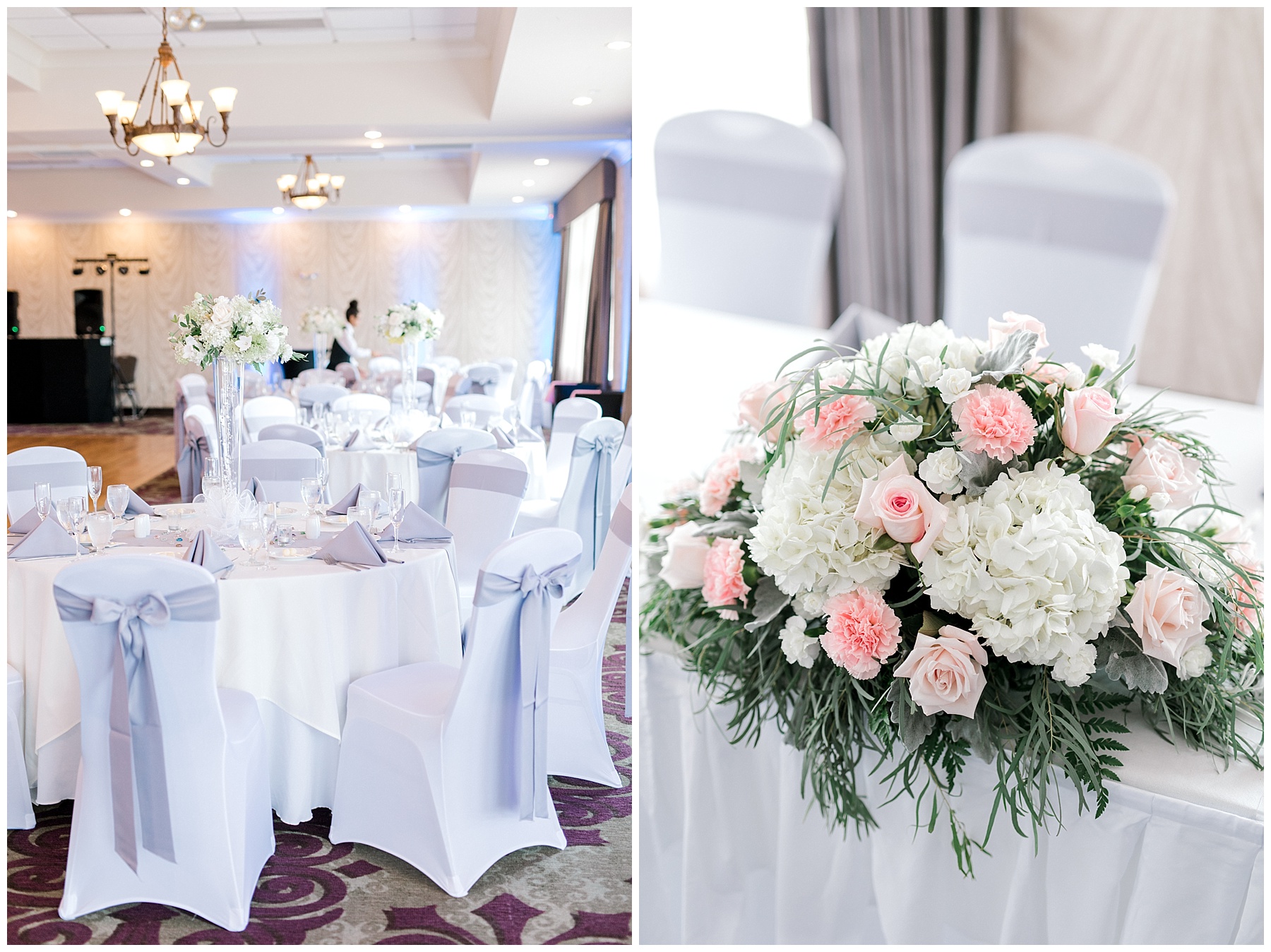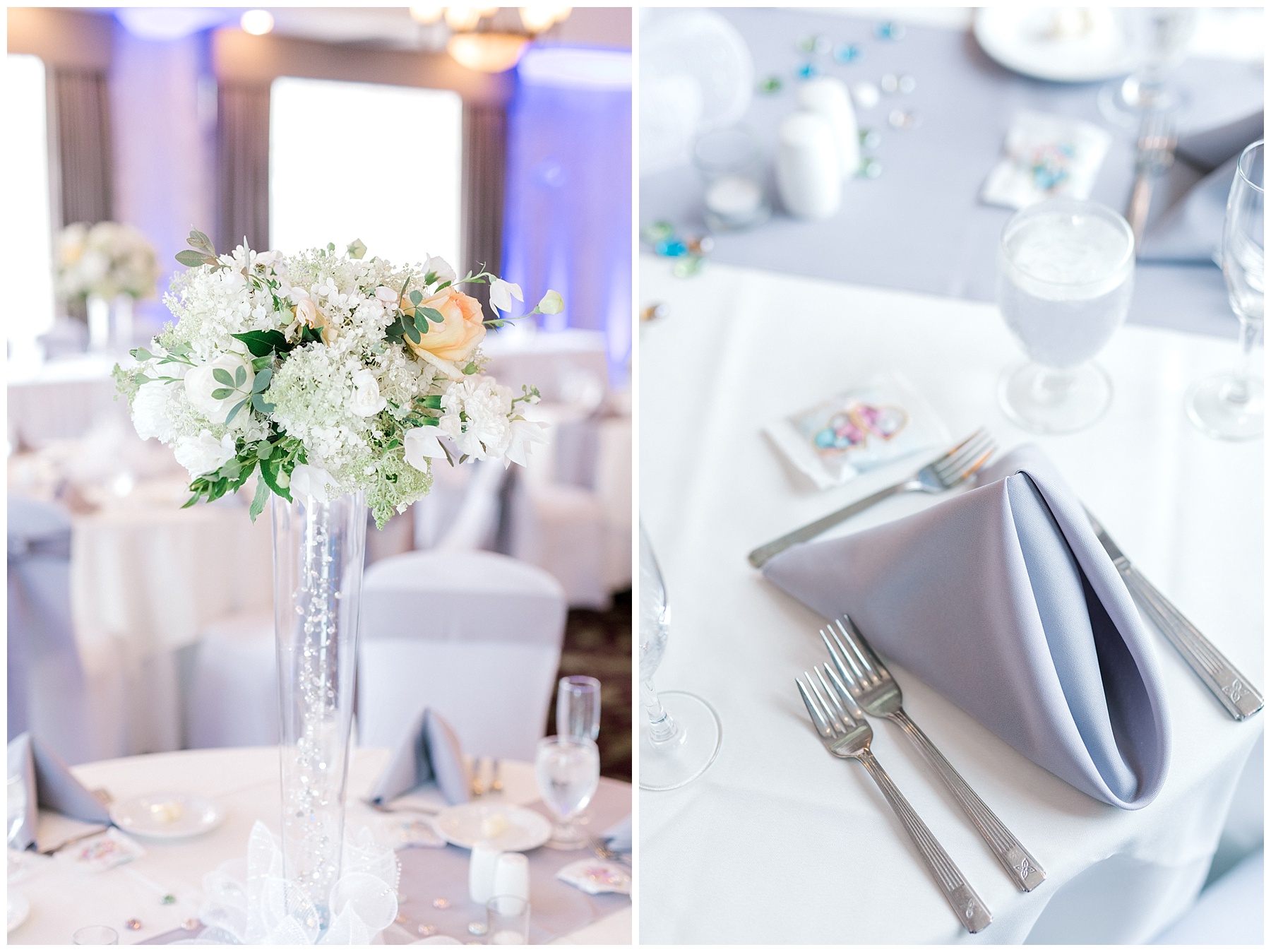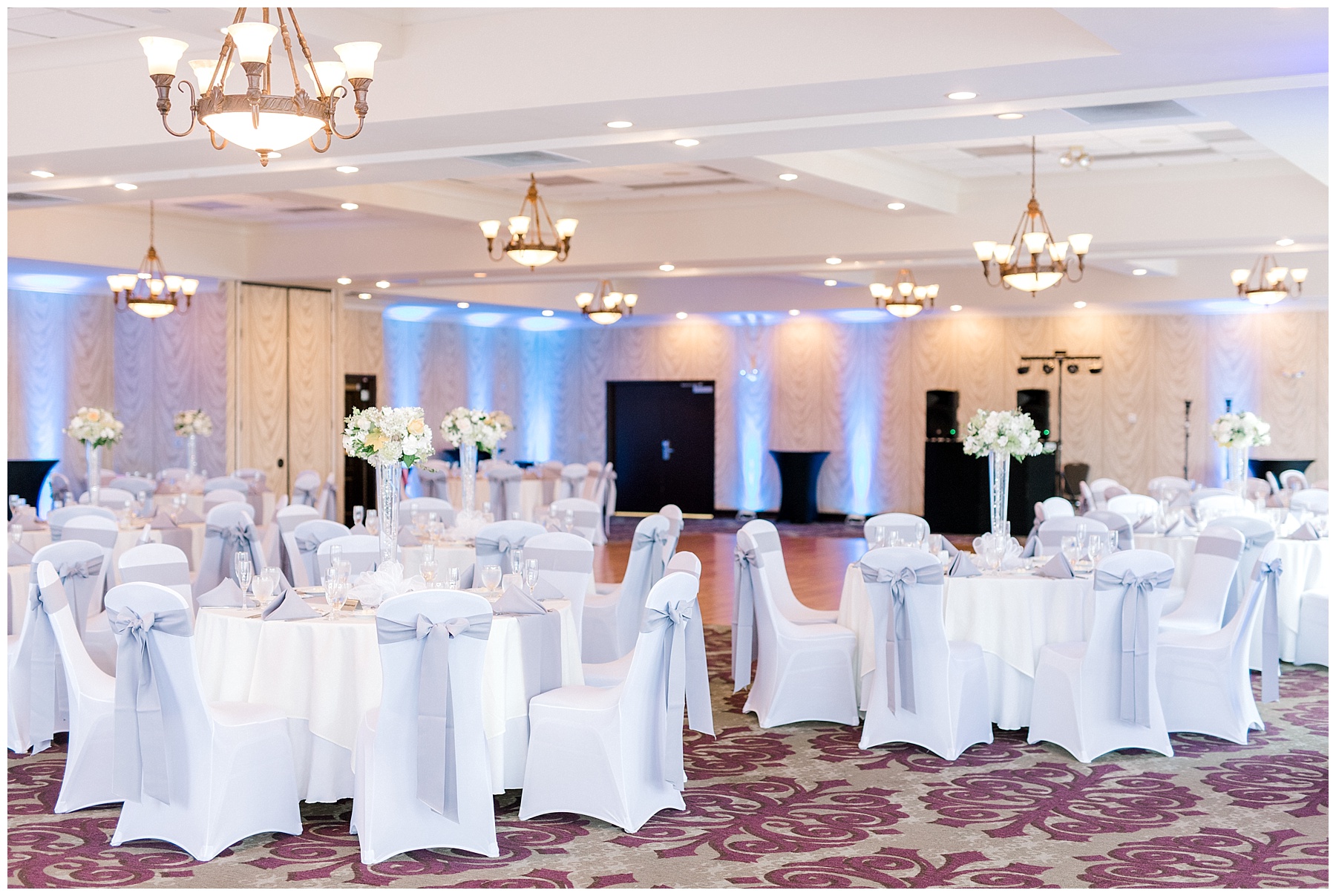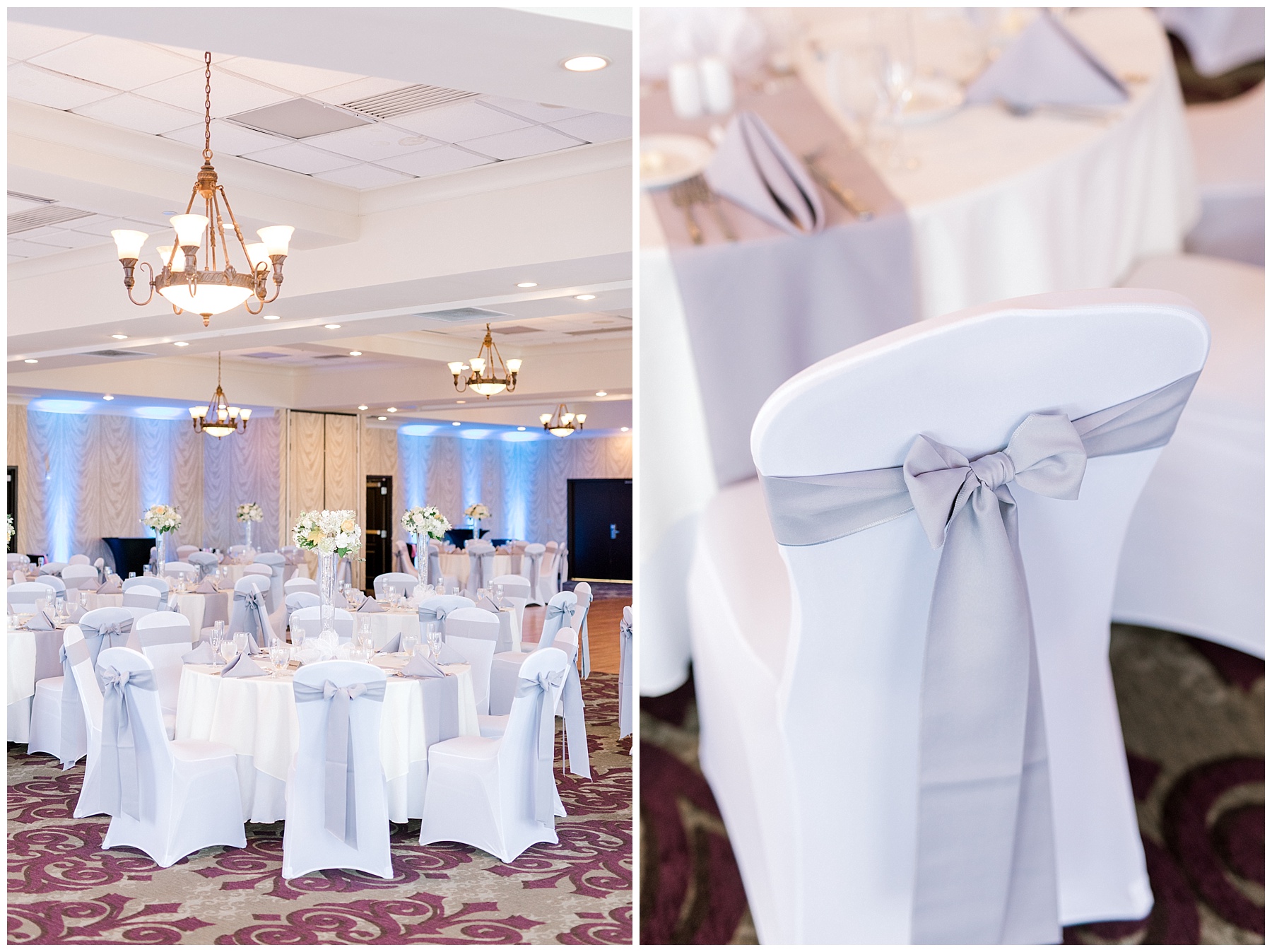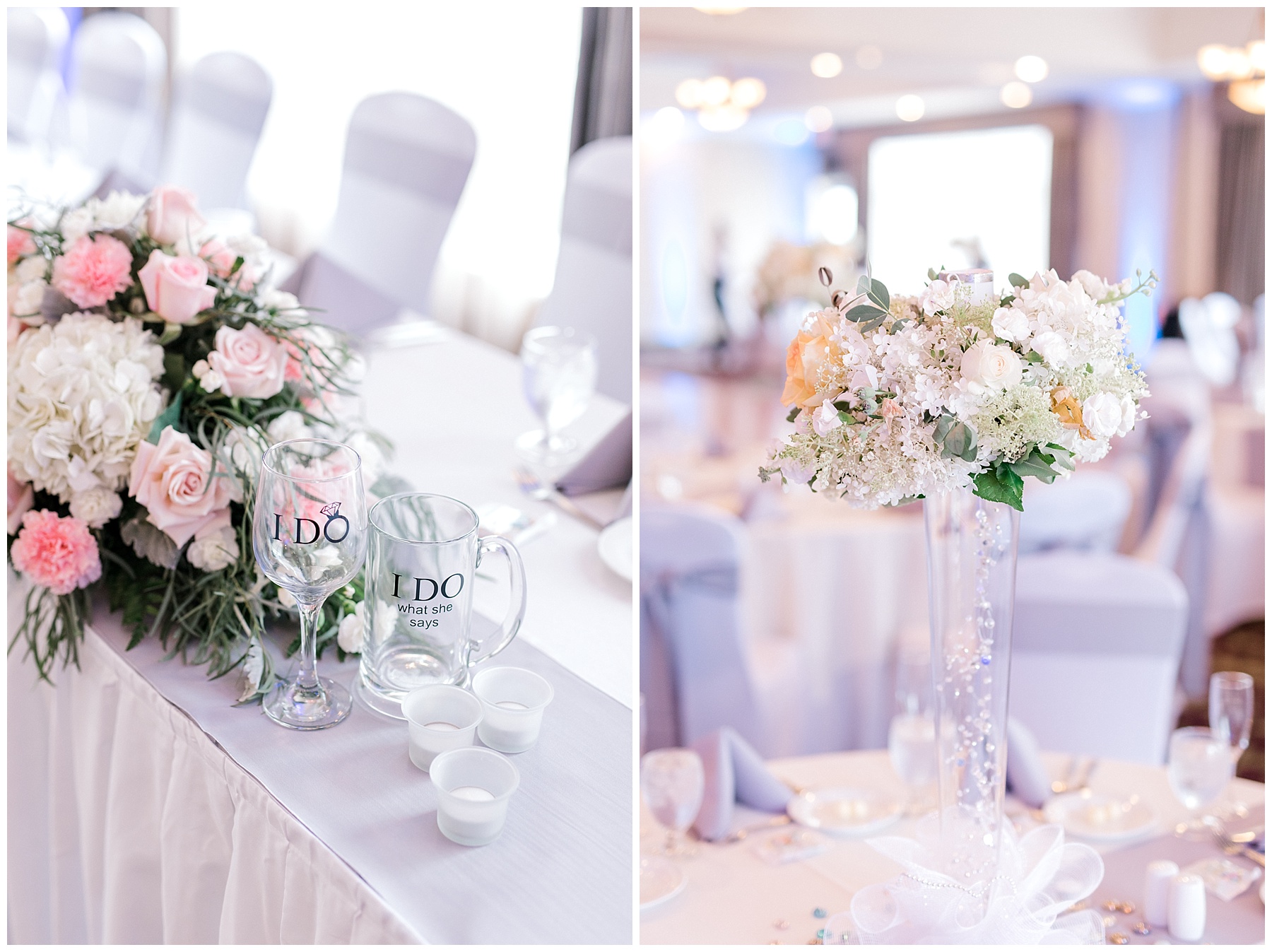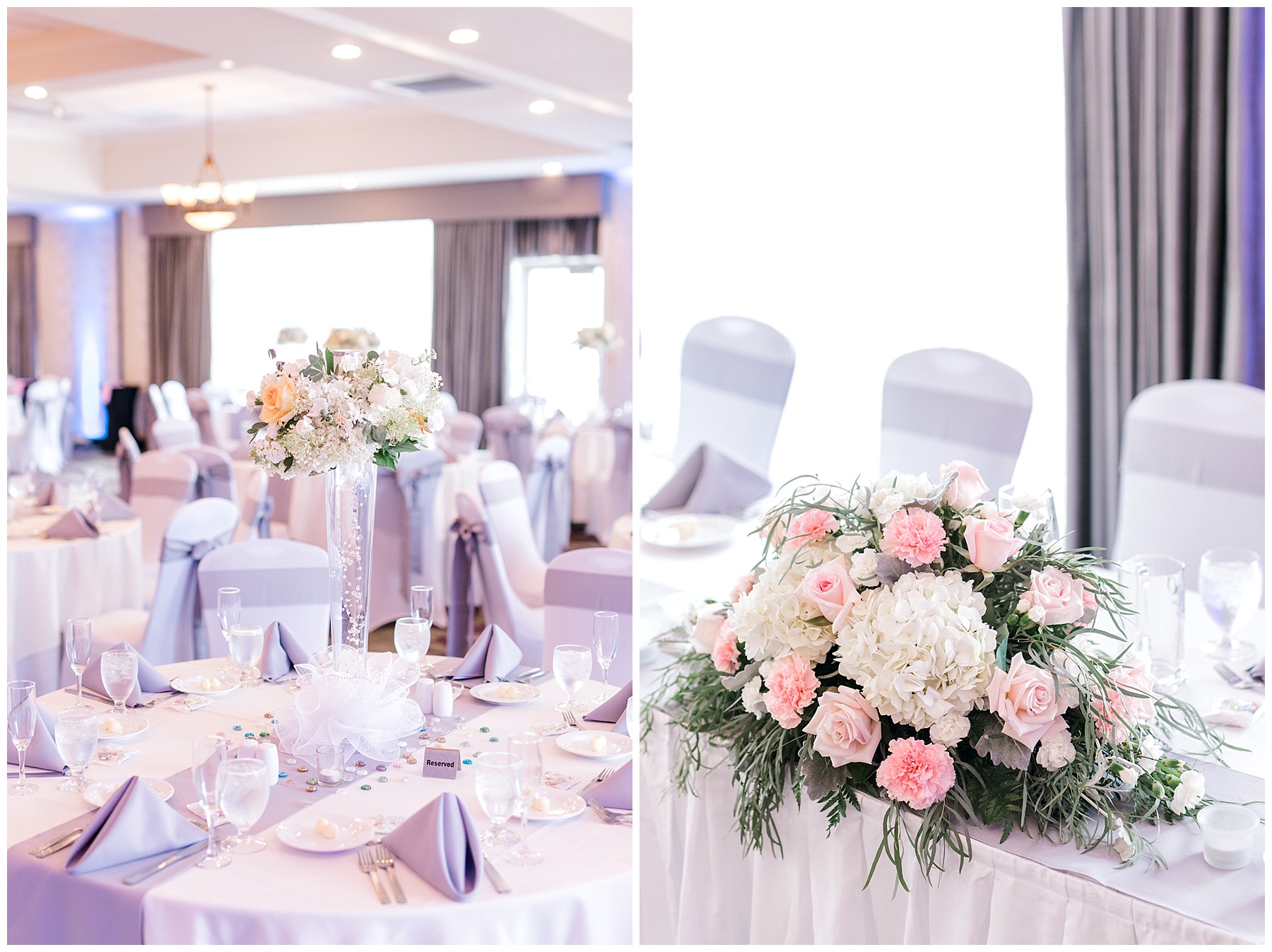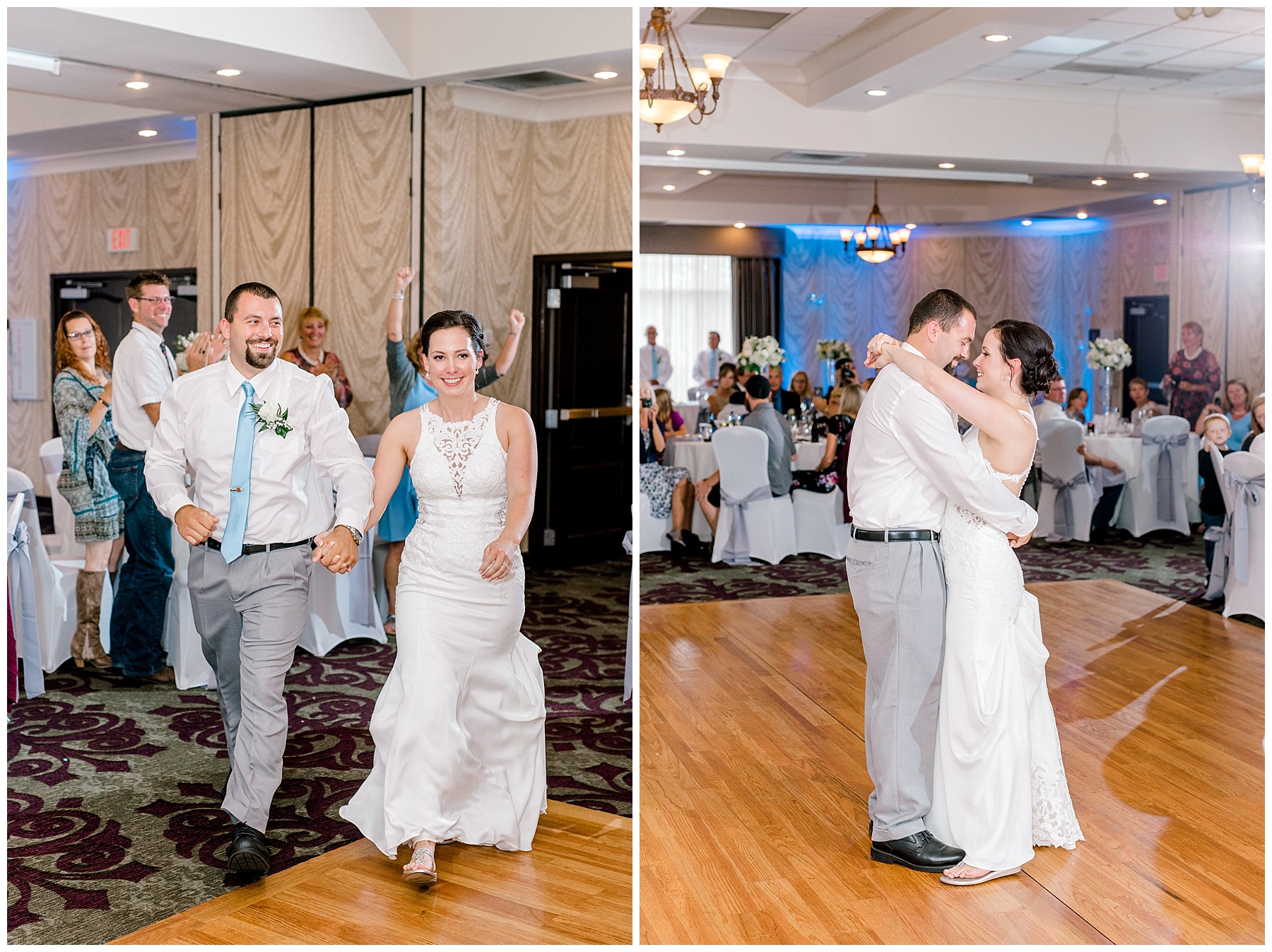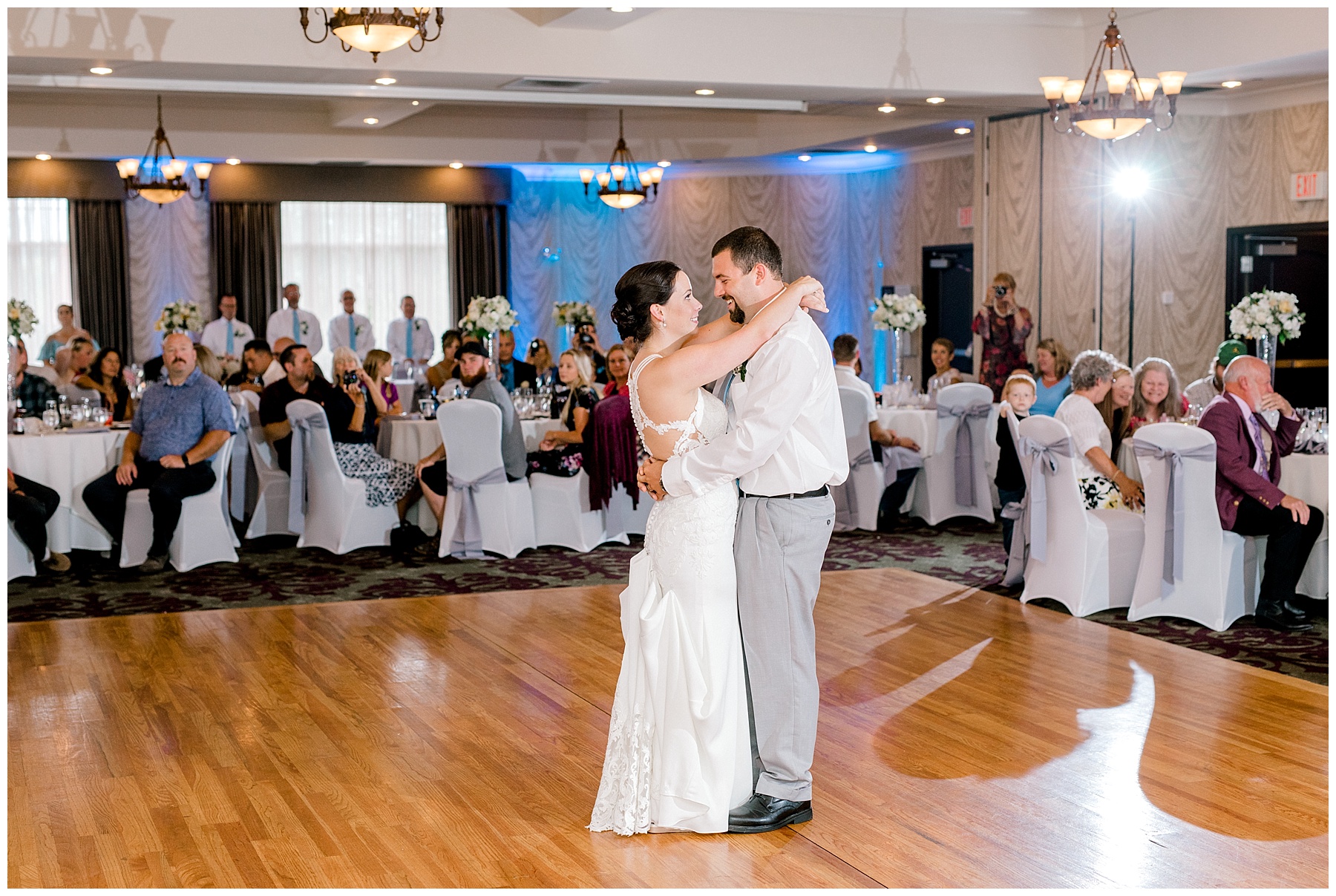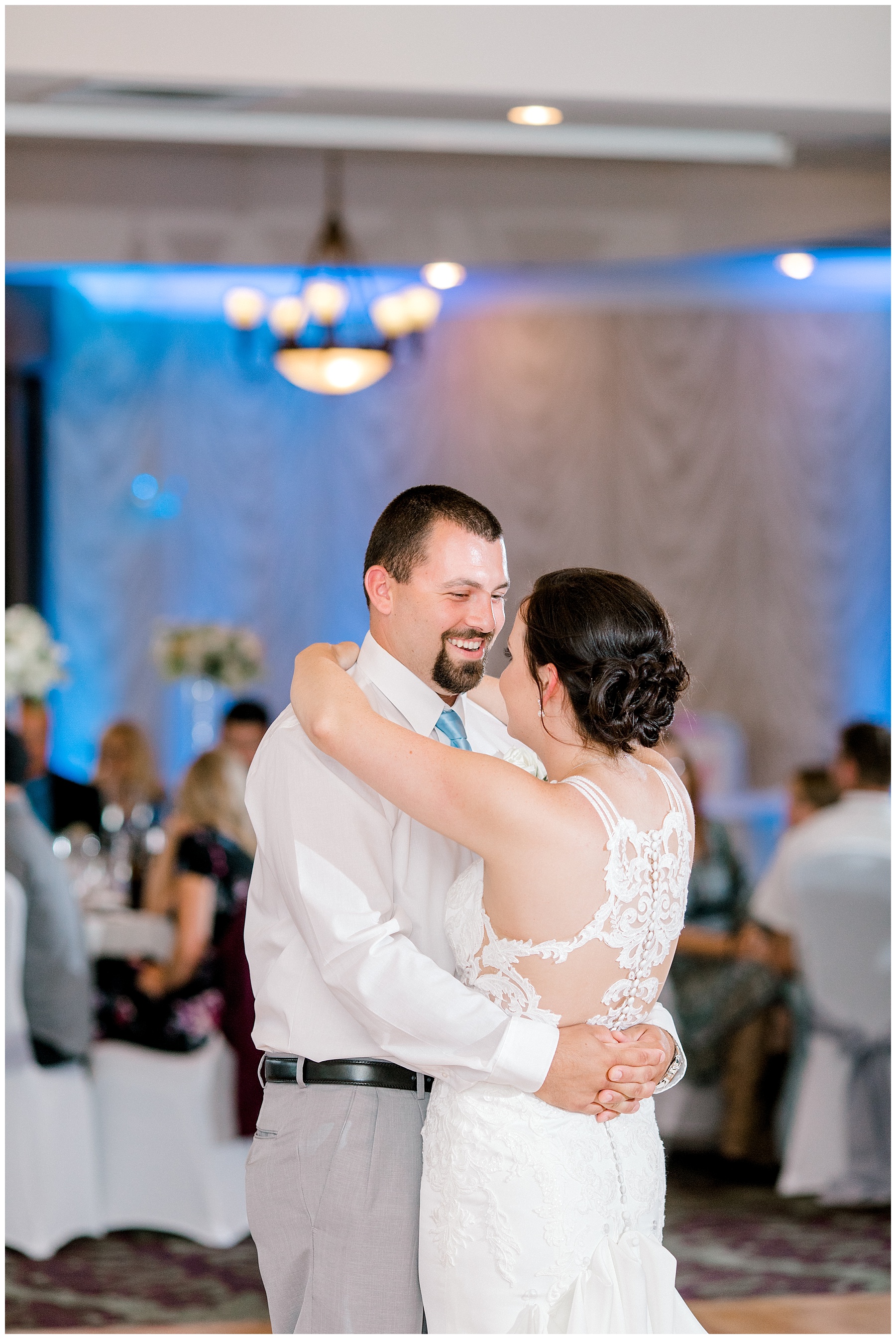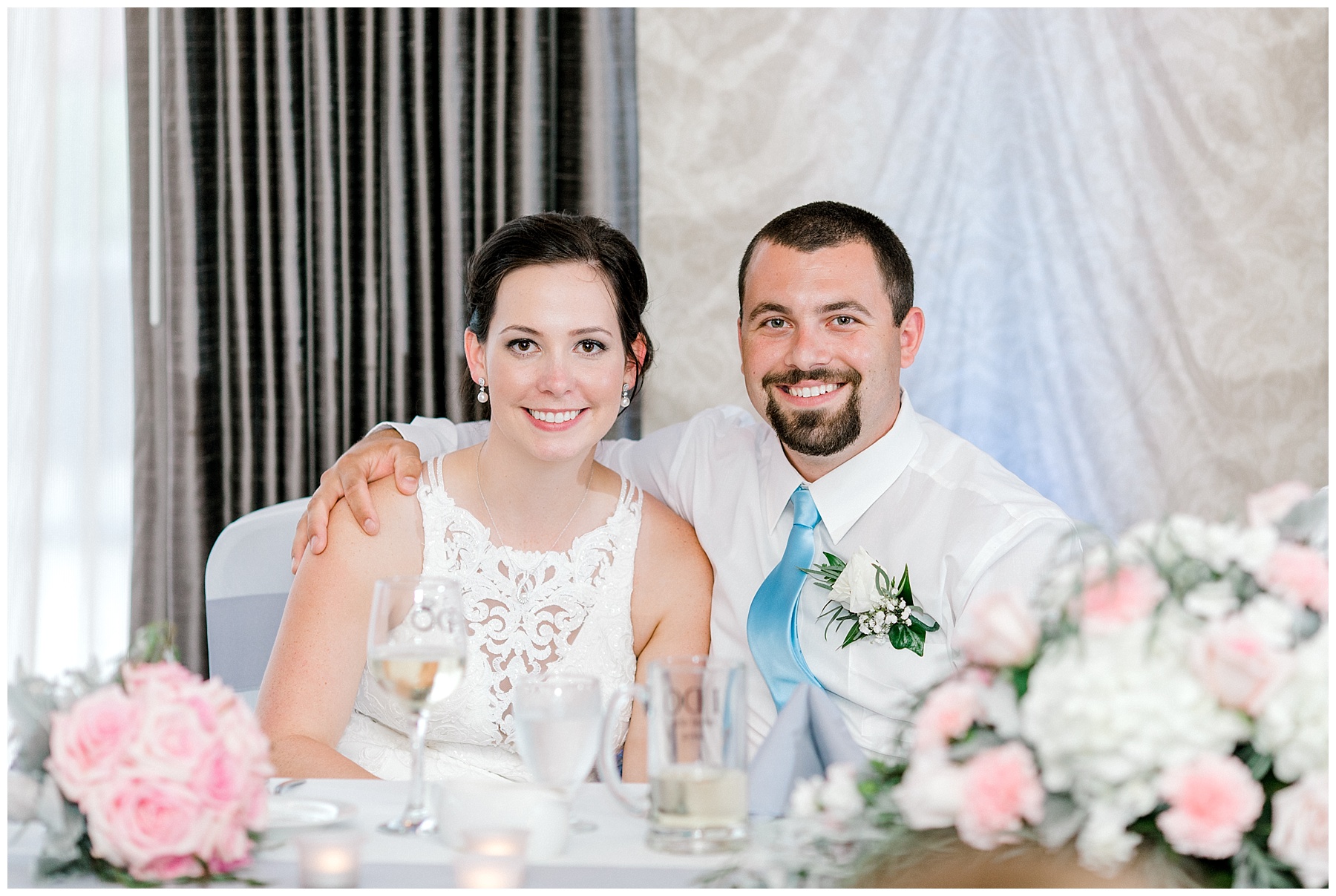 This cake – I'm obsessed with this sugar flower on top!!!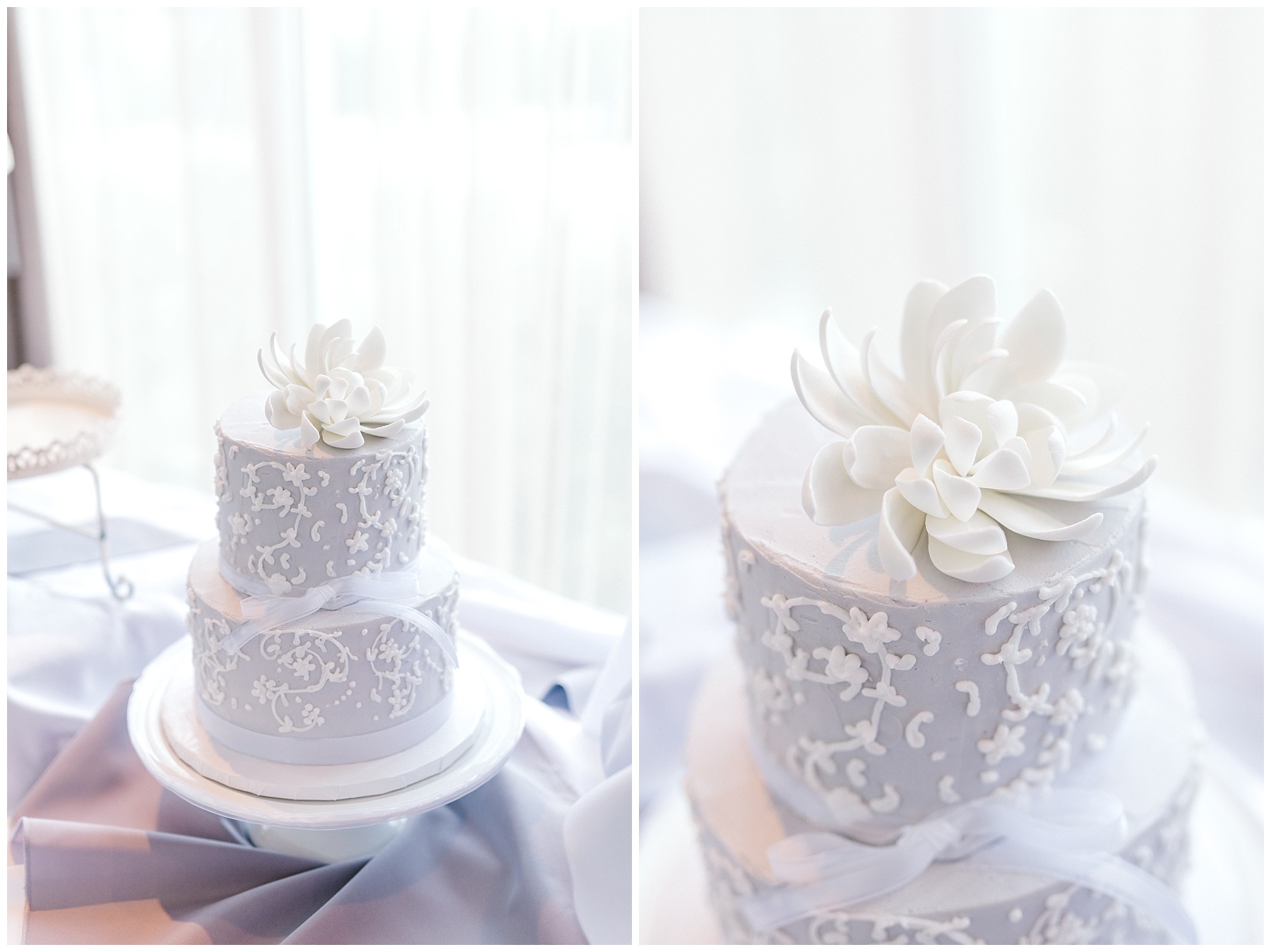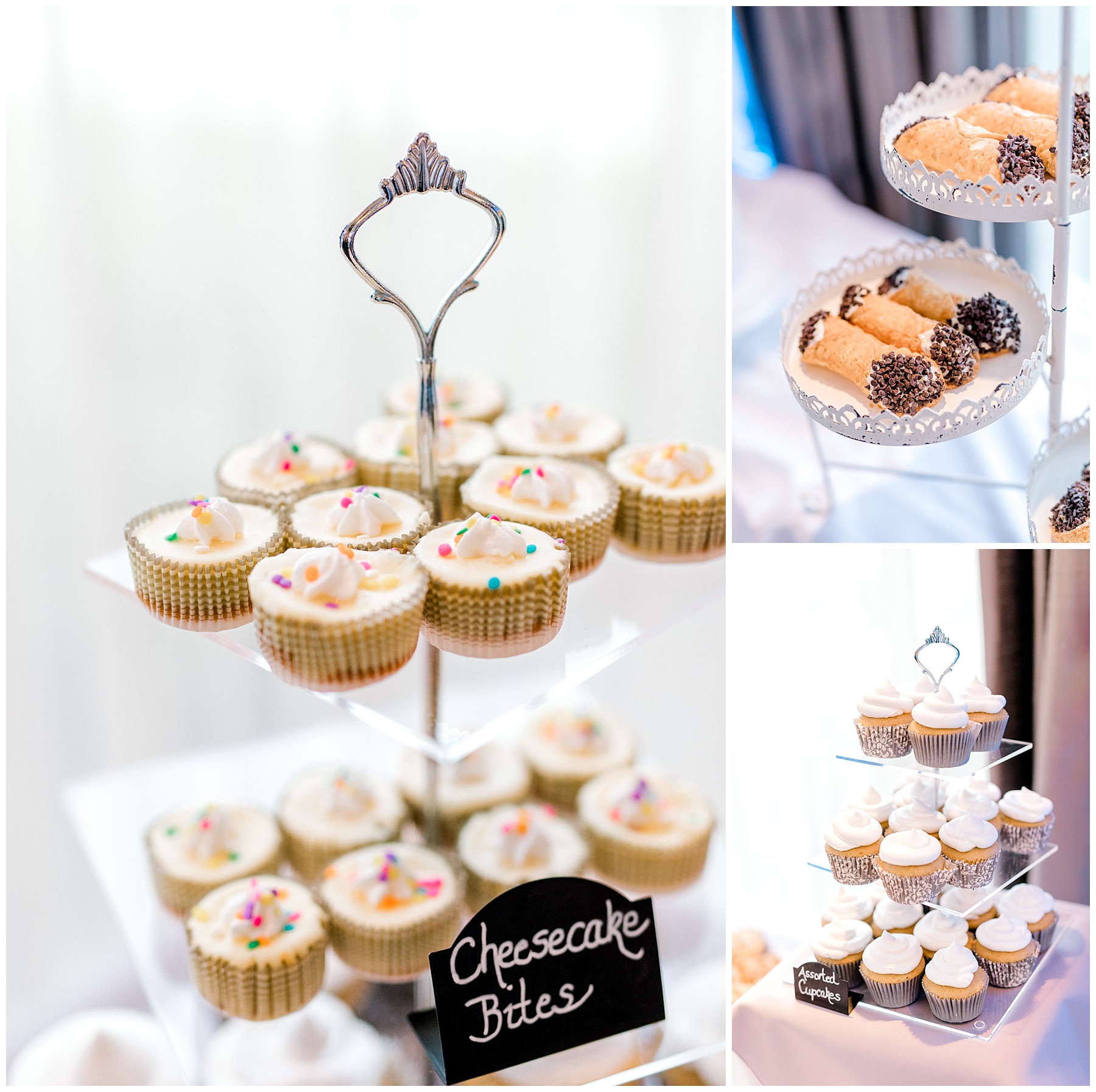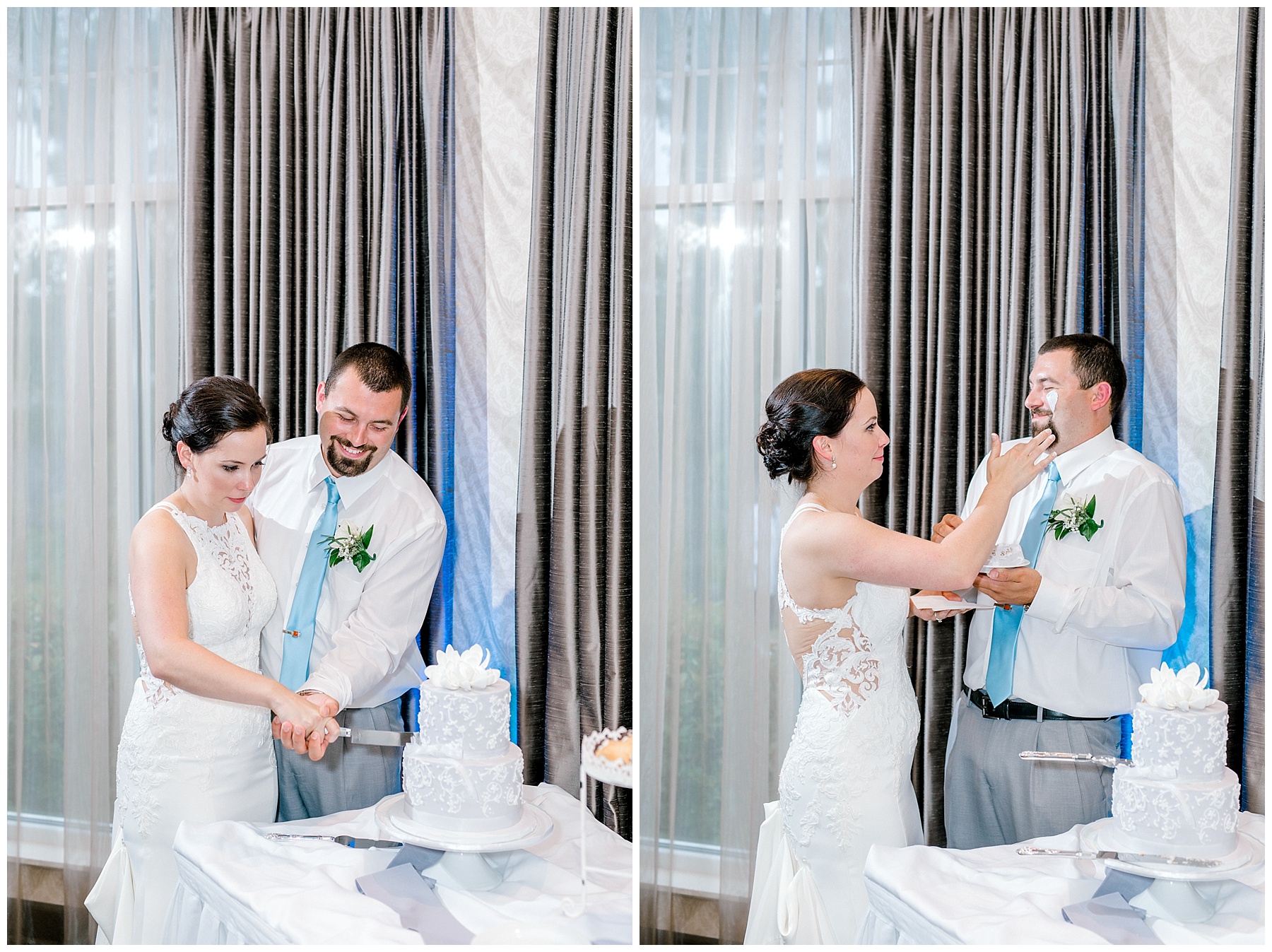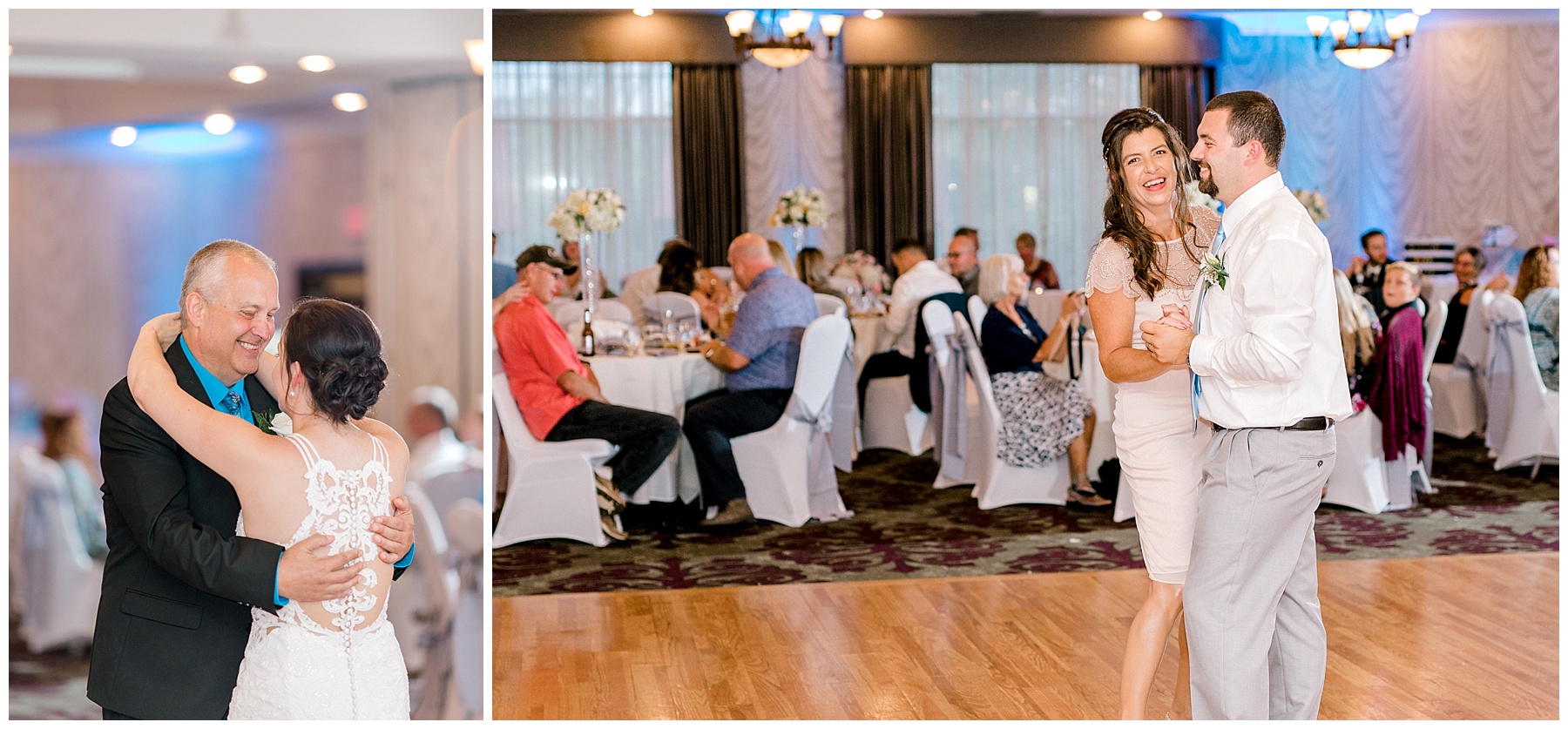 The dancing during this wedding was one of my favorite parts of the day! It was so much fun watching Alex dancing with all of his younger cousins!