Alex and Katie's Viles Arboretum Couples Session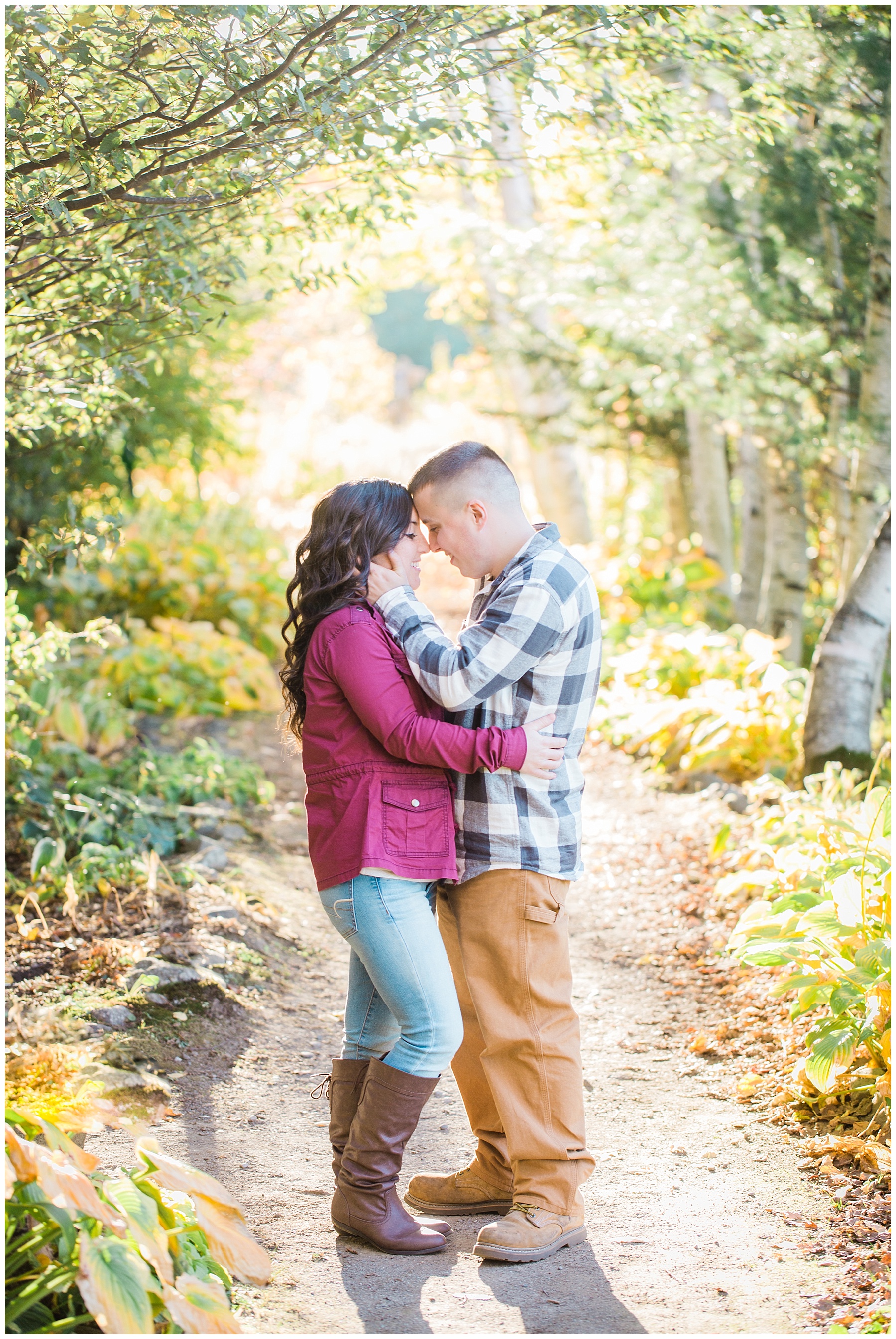 These two sweethearts were married earlier last year, and Alex contacted me about booking a couples session as an early Christmas gift for his wife, Katie!
I met up with the newlyweds at the Viles Arboretum in Augusta, which has some of the loveliest walking trails!  My favorite is the one lined with stones and birch trees, which is where we started our session.  We had a perfectly warm September afternoon, with just the right amount of leaves falling, and a peek of sunshine shining through the trees.  Alex and Katie were a little nervous, but once I had them turn towards each other and just show their love, they relaxed and I was able to get some amazing photos.