Ashley and Mike's Lifestyle Home Maternity Session in Bangor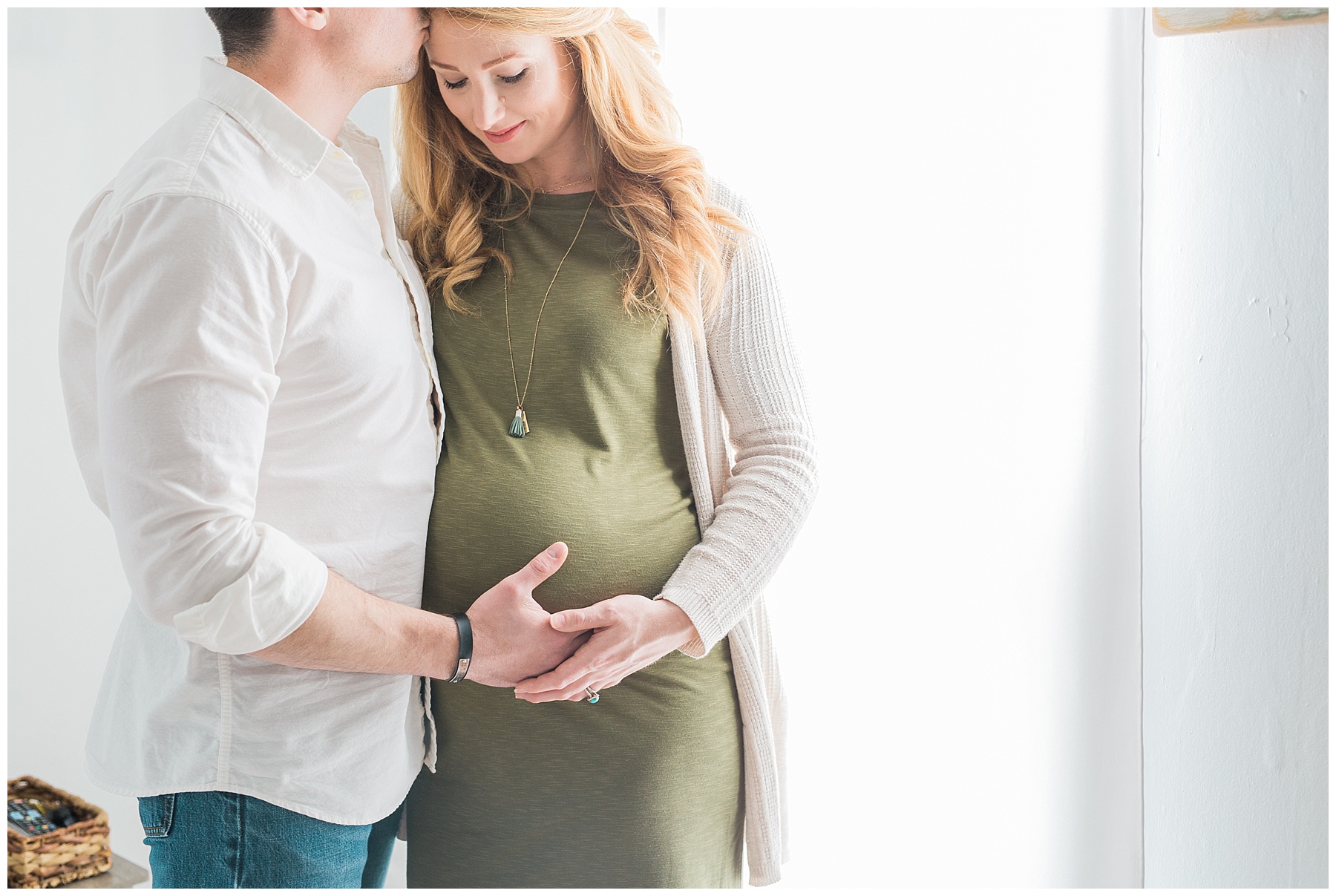 I was so excited for Ashley and Mike when they told me they were expecting last Fall! I photographed their wedding just last Summer – it was a gorgeous oceanside intimate wedding in Camden and it was so perfect.
We planned for a March maternity session at the Camden Amphitheater, but when the date started getting closer, the weather reports started showing 10 degrees plus wind chill, which didn't seem too favorable for an outdoor session. Ashley and Mike opened up their home to me in Bangor, and when I arrived, I knew that this session was going to be gorgeous. Ashley was 37.5 weeks along, and although she was starting to get uncomfortable, she definitely had that pregnancy glow! Their daughter, Reece, was so sweet and told me stories about their very friendly dog, and their not-so-friendly cat (that thing could give a death stare if I ever saw one!). Their home had an abundance of white and neutral colors, as well as plenty of natural window light to help with that light and airy look that I just love. We also got to put together a milk bath for Ashley, and she looked even more stunning, if that's even possible. I just got news that Ashley gave birth to a beautiful baby girl, Elise, only a week after our session! Since Ashley is a photographer herself, I can't wait to see the plethora of pictures about to come! Congratulations to the DeLuca family of four!