Ben and Kristen's Private Estate Wedding | Wells, Maine, Wedding Photographer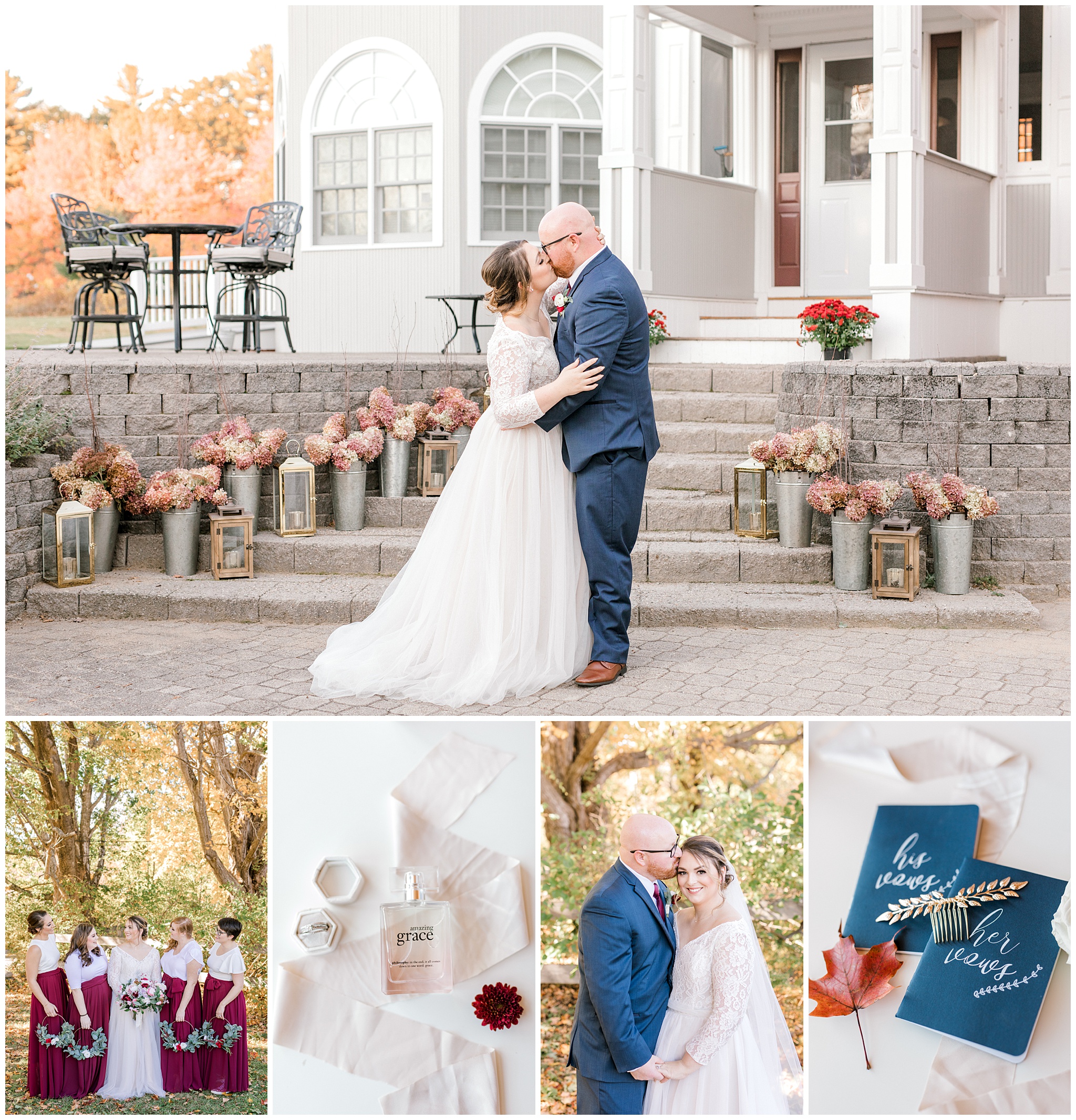 Kristen and Ben met one afternoon in Pennslyvania, where they had both lived growing up at some point. They had a mutual family friend, and they were both invited to a barbecue, and that's where it all began!
Ben was in the Marine Corps, and they actually started "officially" dating while he was stationed in Japan. They went through several deployments over the years, some of which they weren't able to have hardly any communication during, which I can't even imagine! They eventually settled down in Maine, where Ben's family was currently living, and got pregnant with their son, Oliver! They had tried planning their wedding a few times before, but life happened, and the wedding kept getting postponed as they settled into their new lives as parents. They knew they wanted a laid back, small wedding, with more of a "weekend event" feel. Kristen is a counselor, but also does photography on the side, so she knew what she was looking for when it came to her wedding photographs! They decided to get married on the 8th anniversary of the day that they met, which was perfect!
Kristen is the type of person that when you're around her, you know you're going to laugh! She is always making jokes and funny faces, and you can't help but be in a better mood when you're with her! I first got to know her and Ben when we met up for their engagement session this summer at Cliff House in Ogunquit, Maine. We connected over our love for Harry Potter, and funny stories about our kids. The way that she and Ben goofed around (well, it was mostly Kristen goofing around, and Ben rolling his eyes at her), you could tell that they had been together for awhile. They were so comfortable with each other, and were up for almost anything I suggested, even climbing over lots of precarious cliffs!
It had been a bit of a crazy week leading up to the wedding for Ben and Kristen. This wasn't because of last minute wedding details, but Maine had a huge wind storm on Tuesday night, knocking out power for thousands of households. The wedding venue was unfortunately one that had lost power! They arrived to the house on Thursday evening with no power. Wedding preparations went on, but everyone was getting nervous about how they were going to pull this off! Thankfully, Friday afternoon around 3:30, power was restored (thank you CMP!)!!!
Laura and I arrived to 238 Laudholm Farm Road on an unusually sunny and warm October morning. We didn't know what to expect as we were walking into the house, but we were blown away once we were inside! Not only were all the wedding details amazing, but the house itself is beyond anything I've ever seen! It would take me much too long to describe the fun details of the home, but between oversized doorways, a mini arcade, several spa-like bathrooms, and some other oddities, it's one to remember! Now, back to the wedding! Kristen went above and beyond in making sure every detail was perfect for her wedding. With a mixture of golds, burgundy, and blue, she was able to have an elegant, modern feel to her wedding, with touches of Fall. Kristen was setting up last minute details while her bridesmaids were finishing up with their hair and makeup. Kristen didn't seem stressed at all, just upbeat and happy as usual! Kristen gave us a small gift bag when we arrived, full of personalized sugar cookies with our business logo on them, and little cameras! We were so touched by her thoughtfulness! Their 1-year-old son, Oliver, was busy running around the house, with a family friend not too far behind him. That child literally never stopped running and jumping the entire day, except for his nap time! When Ben arrived back to the house, Laura photographed him and his groomsmen getting ready downstairs, while I stayed upstairs with the girls. Scroll down to read more about this incredible day, and see all the pictures! You won't be disappointed!
Venue : 238 Laudholm Farm, Wells, Maine
Rentals: One Stop Event Rentals, South Portland, Maine
Catering: Fireworks Mobile Wood Fire Pizza, Turner, Maine
Photography: Andrea Simmons Photography, LLC, Gardiner, Maine
Second Photographer: Laura Stevens Photography, Winthrop, Maine
Videography: Rachel Epperly Media, Maine
Hair and Makeup: Amanda from Haven Salon, Lisbon, Maine
Live Music: Sarah and Layne Music, Lancaster, Pennslyvania 
Officiant – Scott Crimmin – Father of the Groom
Cake and Desserts: Michael Lagasse-Pastry chef, Maine
Frosted Sugar Cookies: Kindness Cookies, Westbrook, Maine
Groom's Ring: Modern Bridal LA
Brides Rings: Kay Jewelers
Bride Shoes: Toms
Grooms Suit: Blush Bridal, New Hampshire
Bride Dress: Vicky Mermaid Bridal
Bridal Alterations: Hem & Veil, Portland, Maine
Bridal Bouquet: The Faux Bouquets
Dog Bowtie: Charmed Dogs Tale
Reception Flowers: Flower Moxie, Oklahoma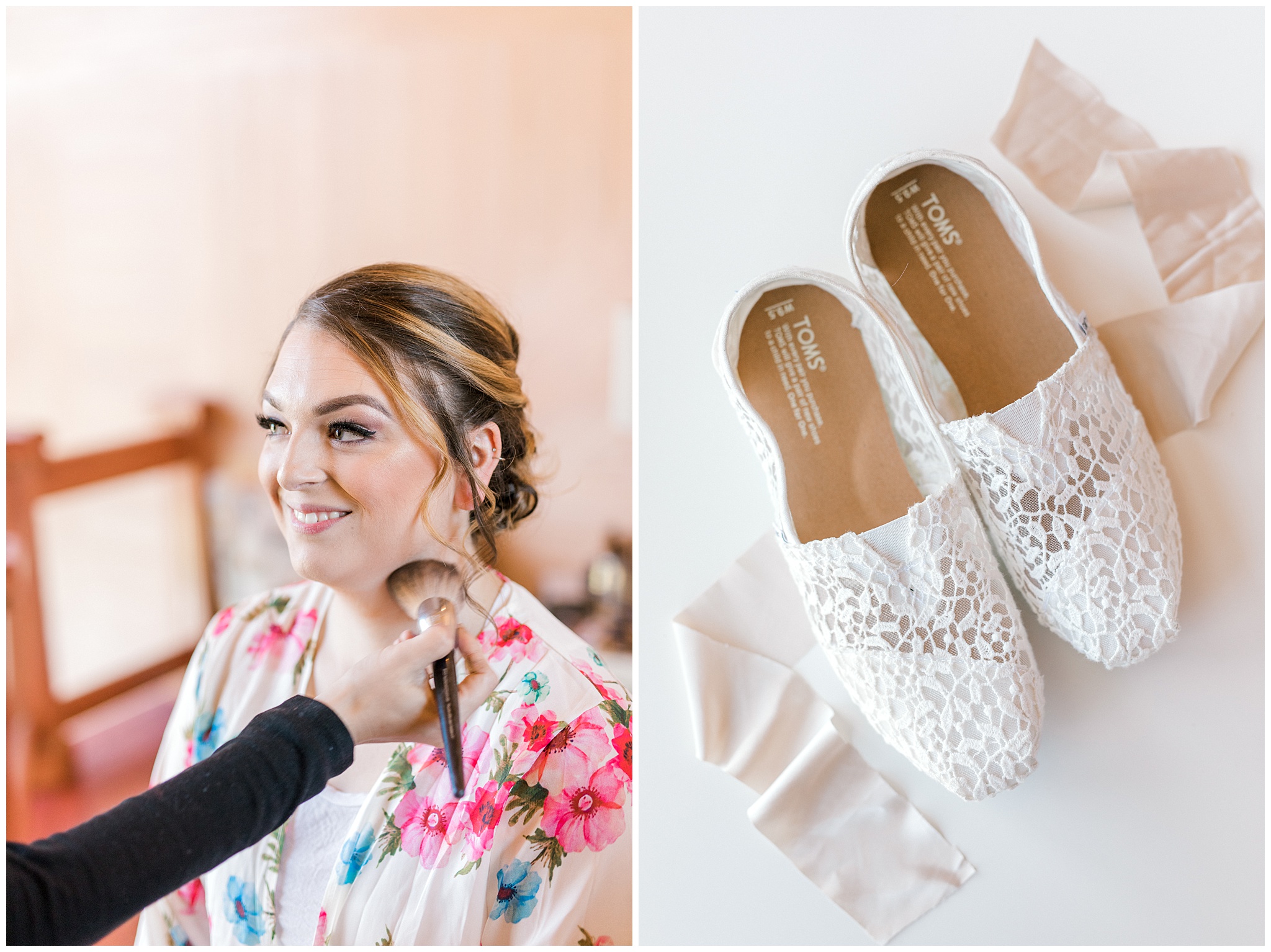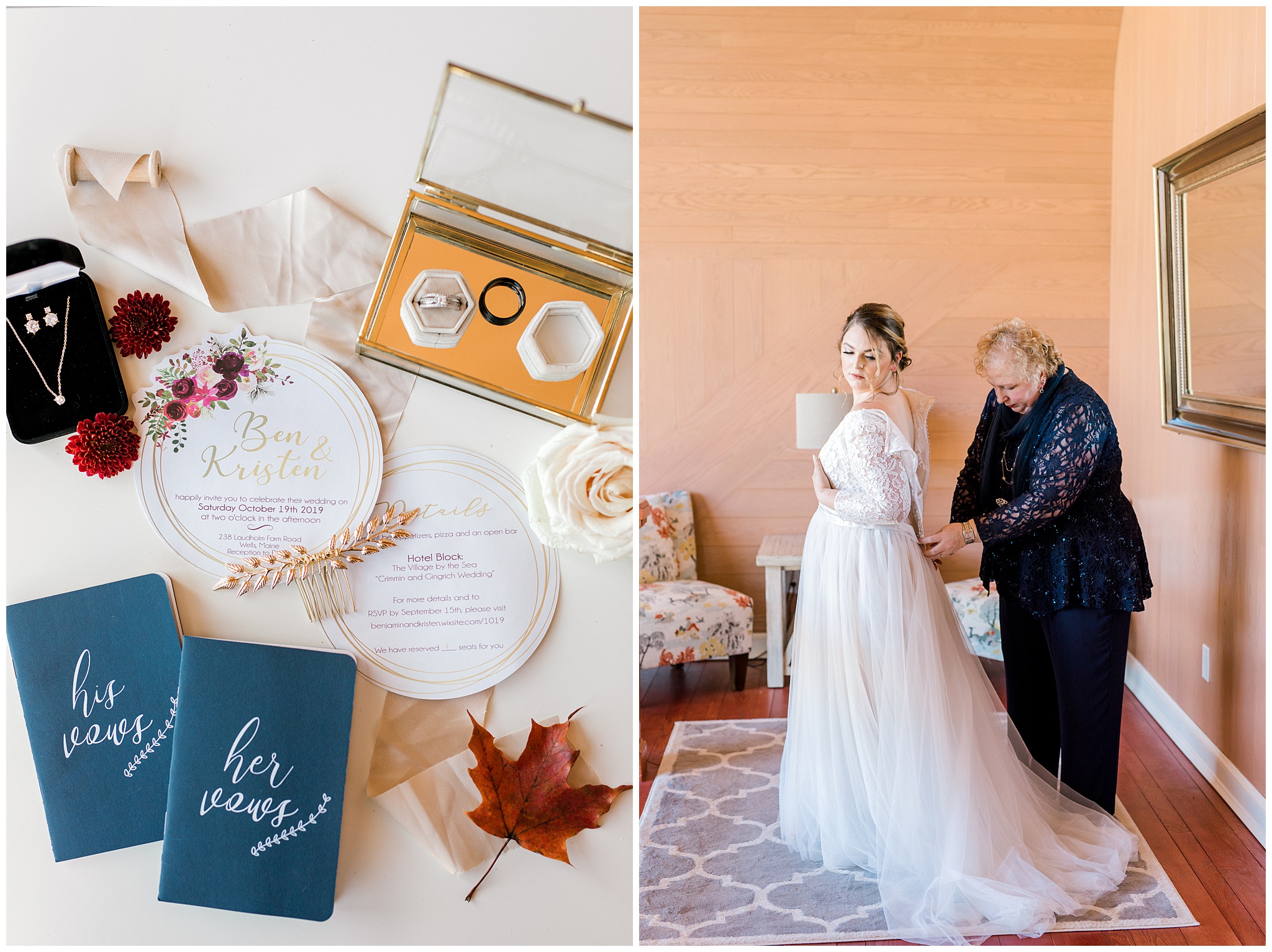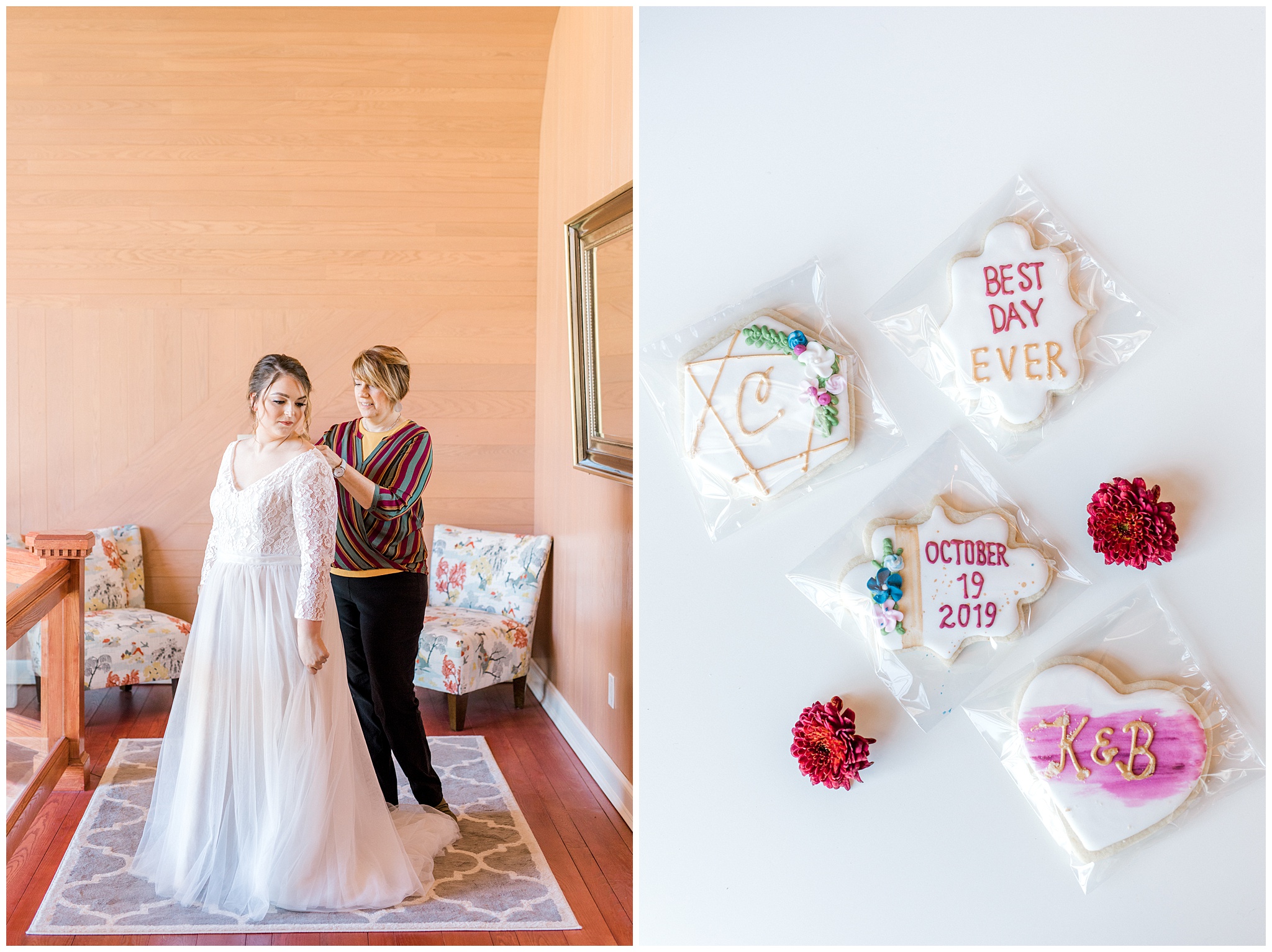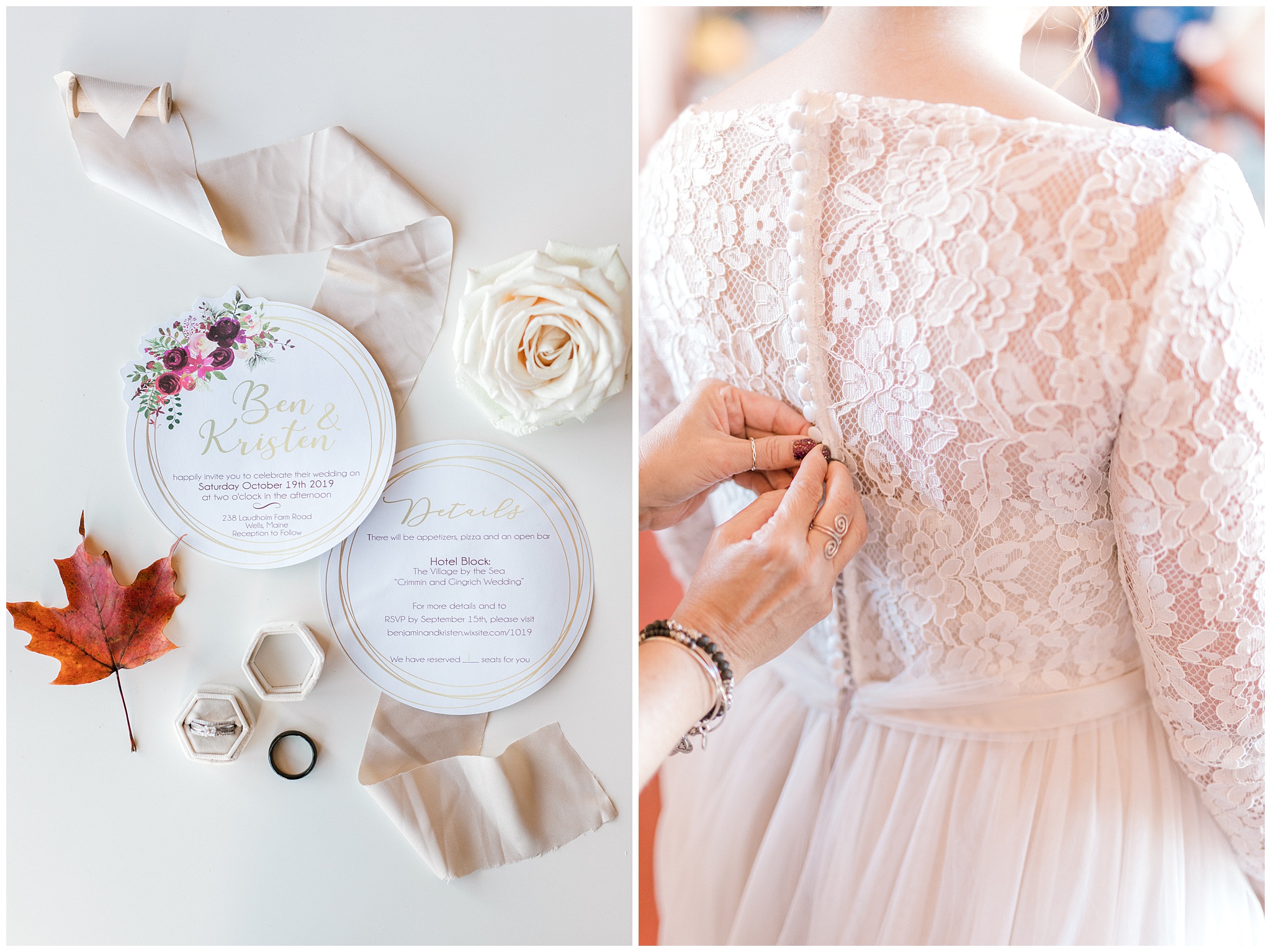 Ben and Kristen chose to do a first look, so that they could get all their jitters out before the wedding! It was so sweet!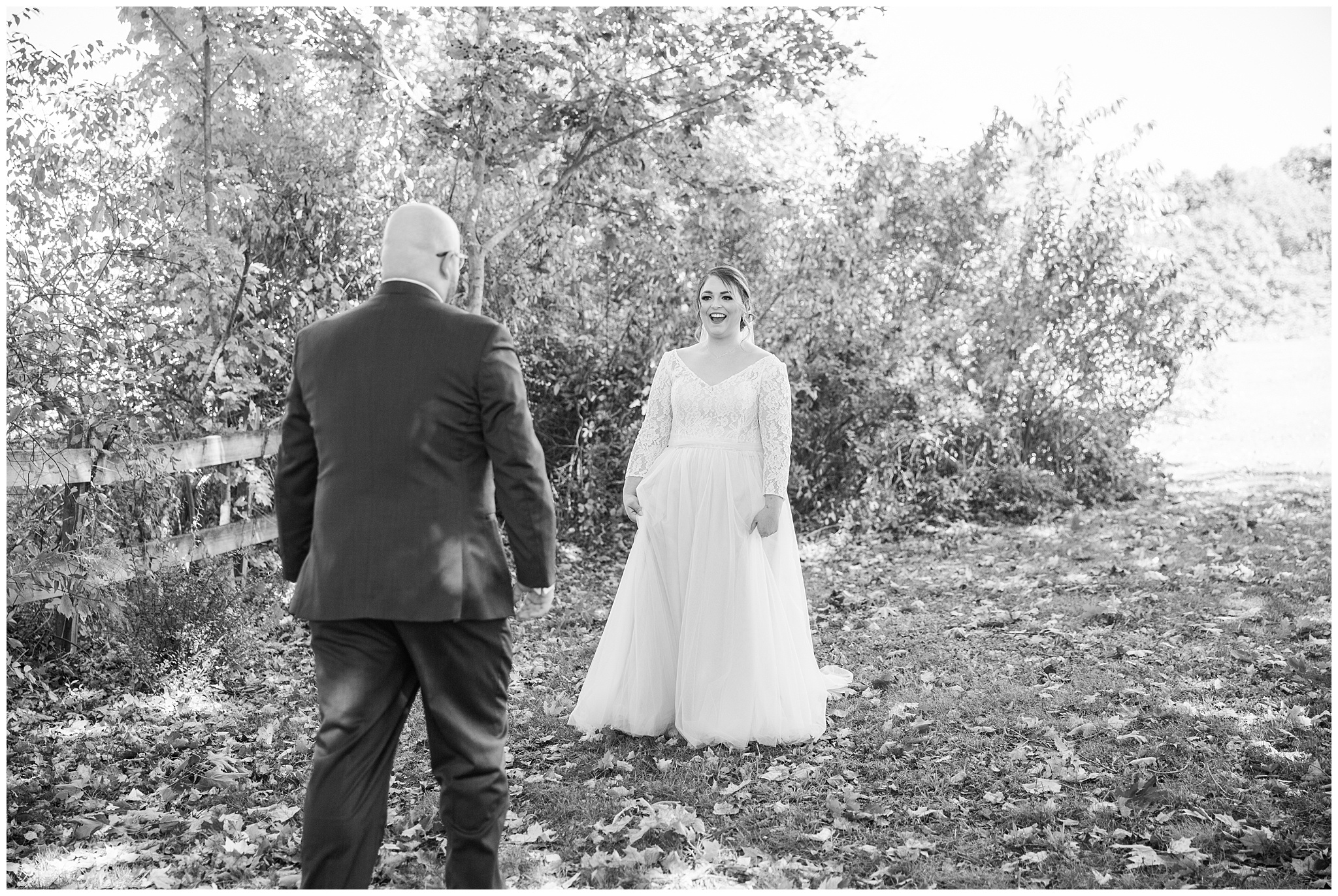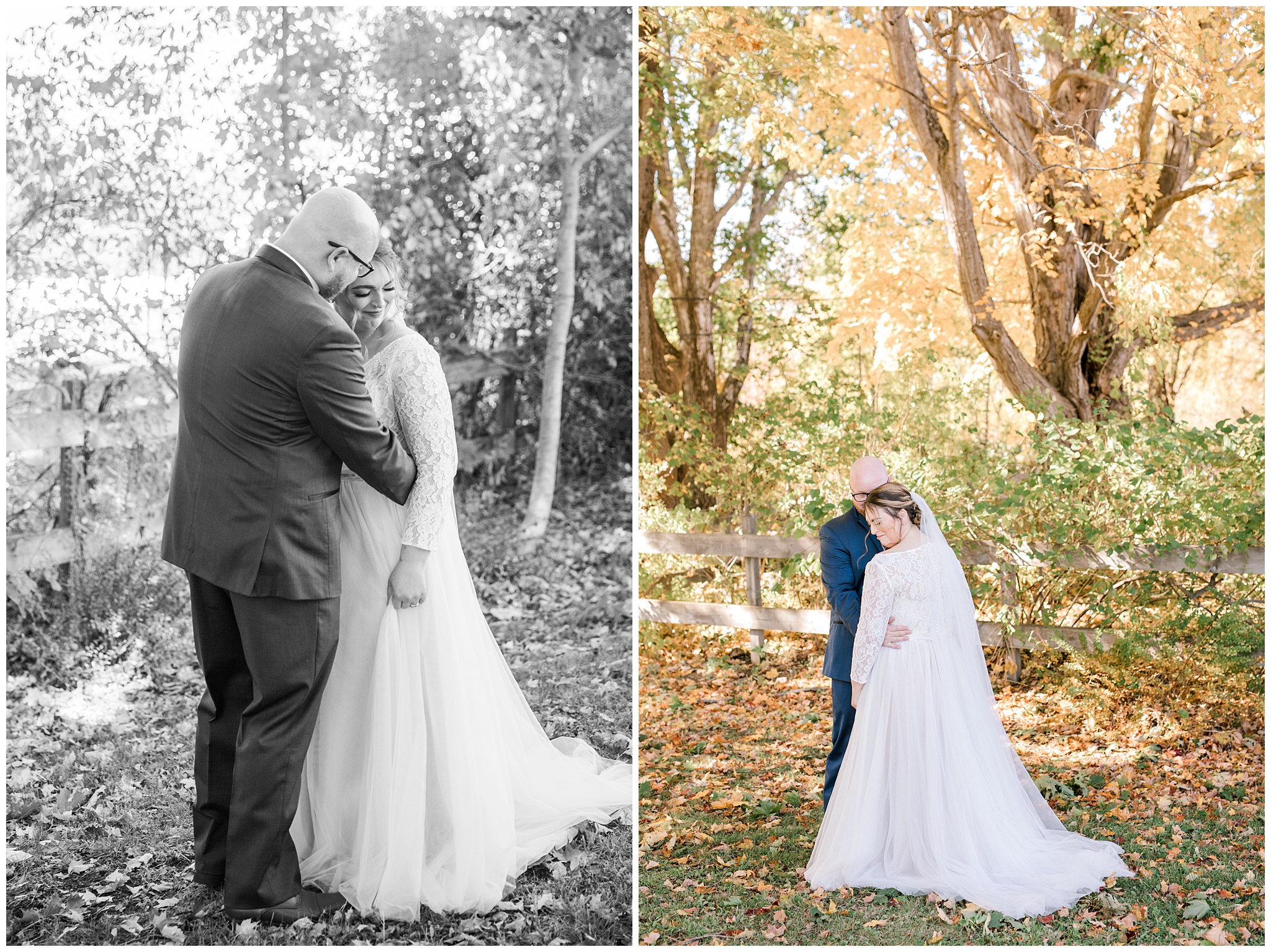 Just look at Kristen above trying not to cry!! They also wrote letters to each other that they read side-by-side, which of course resulted in more tears!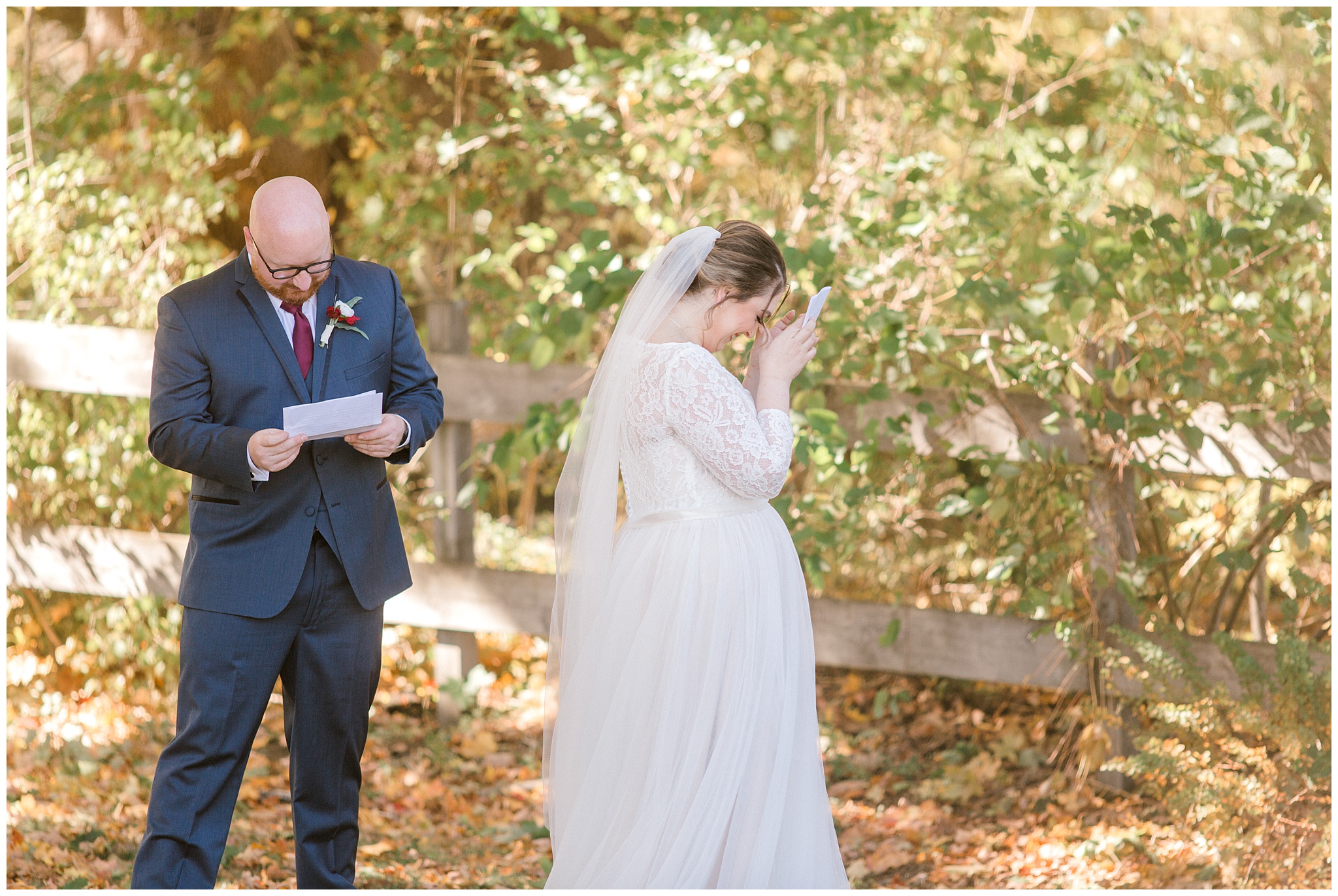 They had their sweet pup, Gaston, brought over briefly so that they could get a few pictures with him! Just look at his little bow tie!! (Have I ever mentioned that Beauty and the Beast is my FAV Disney movie?!)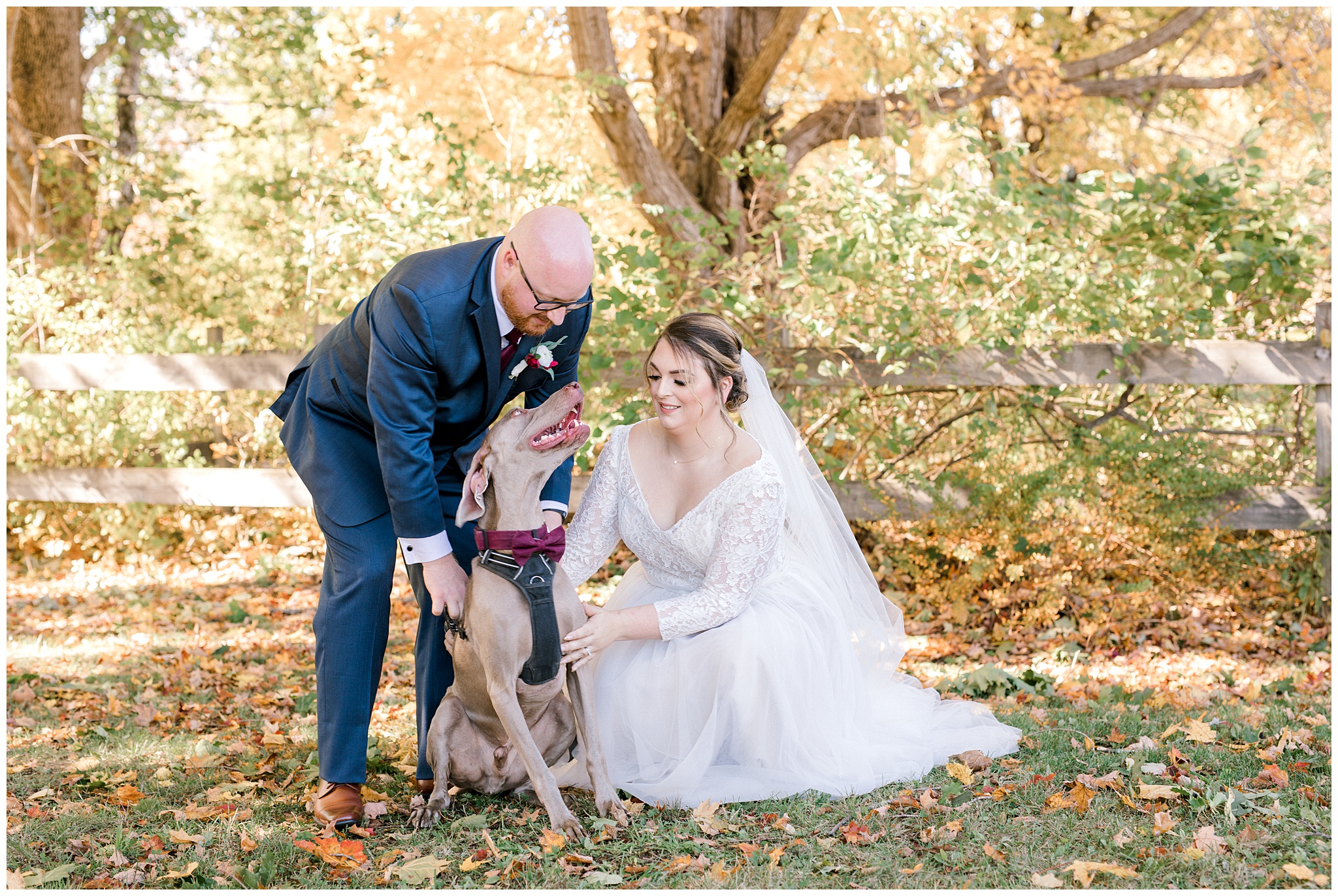 And of course we had to get little Oliver in a few pictures! What an adorable little Ginger in his tux, I just can't get over that red hair!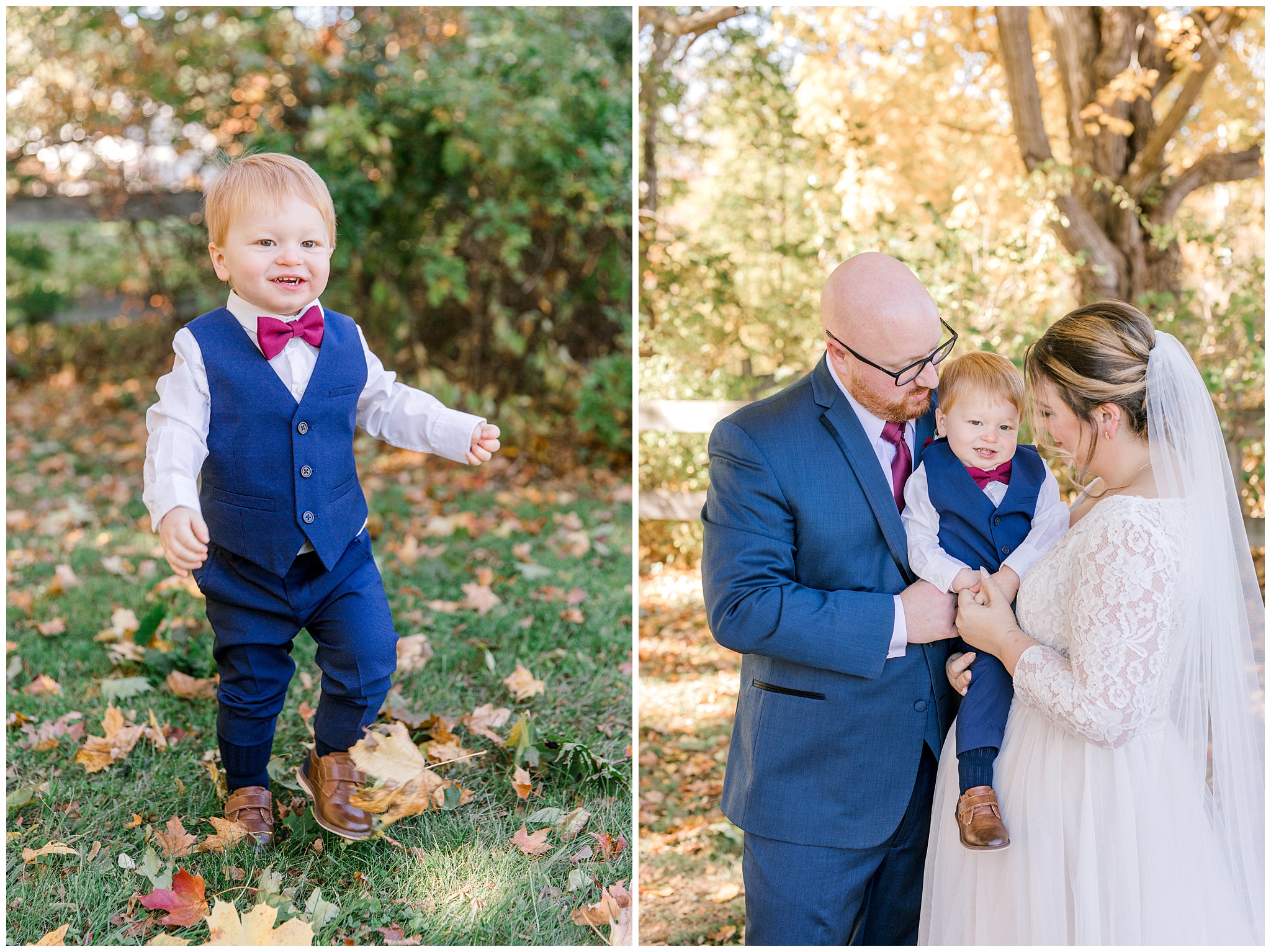 The world may never understand what Kristen and I went through to get Ben to do the pose on the below right …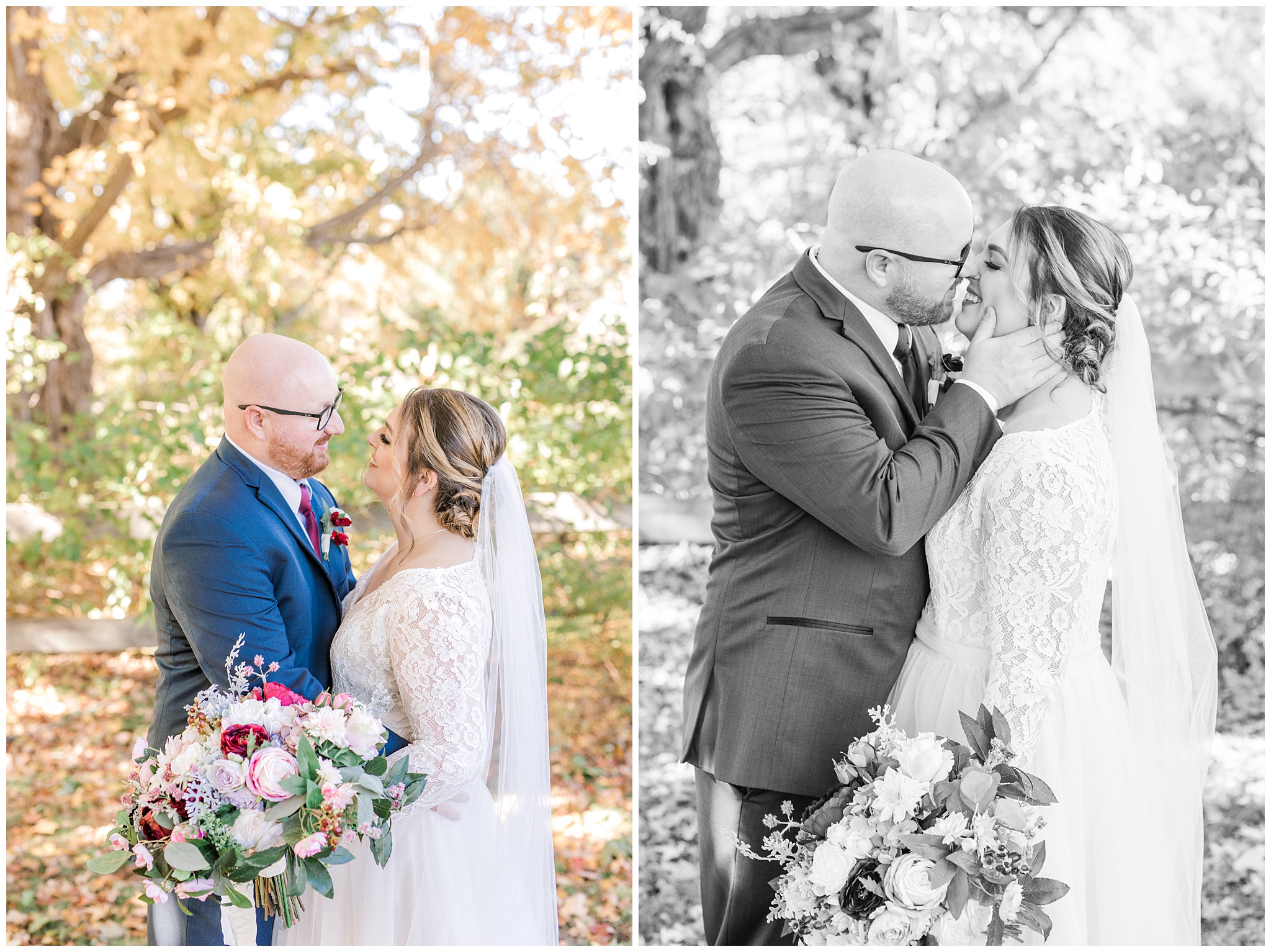 Gah! I'm OBSESSED with the bridesmaid look Kristen picked! The white tops with burgundy flowy skirts is an amazing combo for the Fall, and she made those floral hoops herself!! Seriously Pinterest-worthy!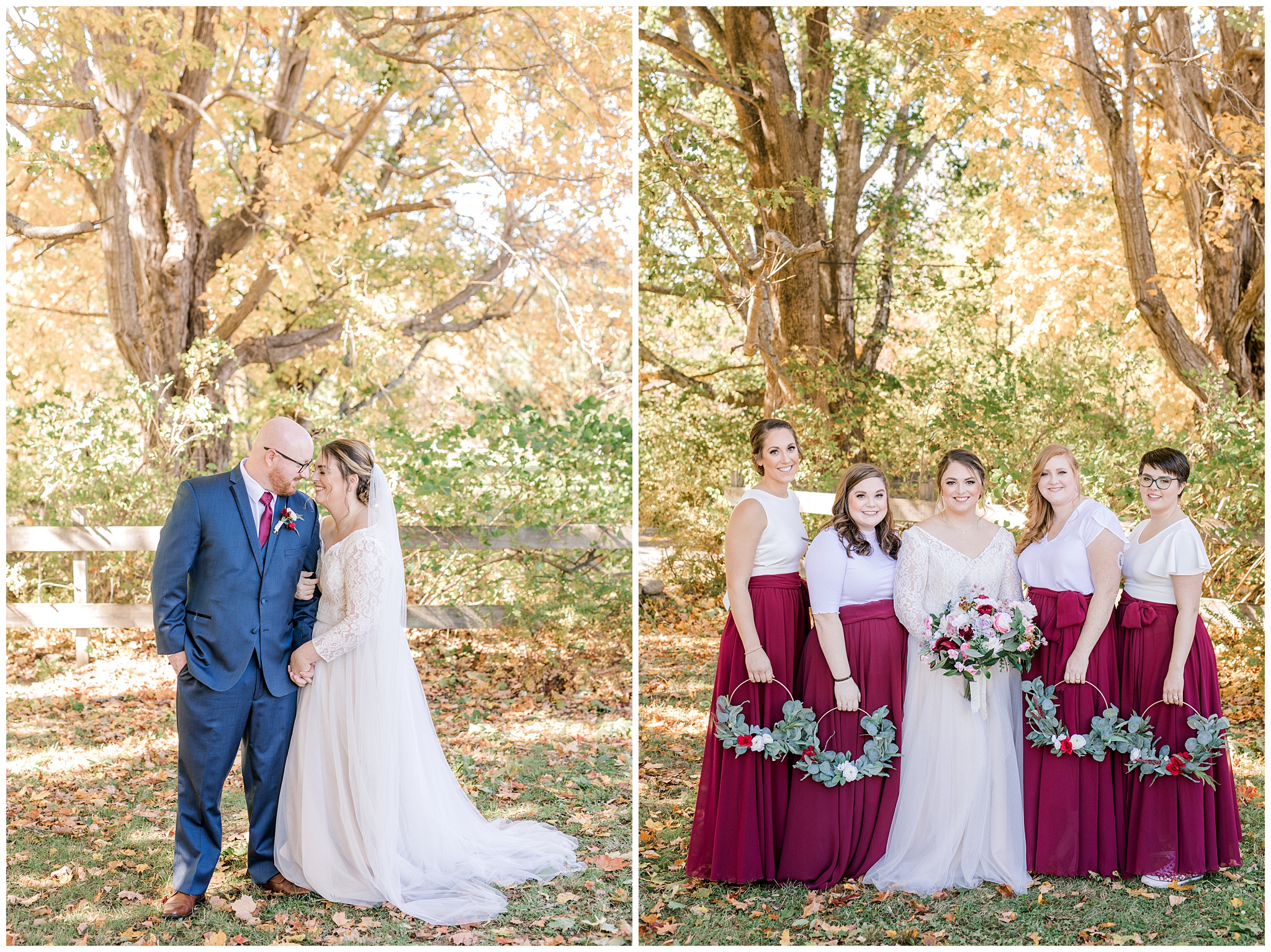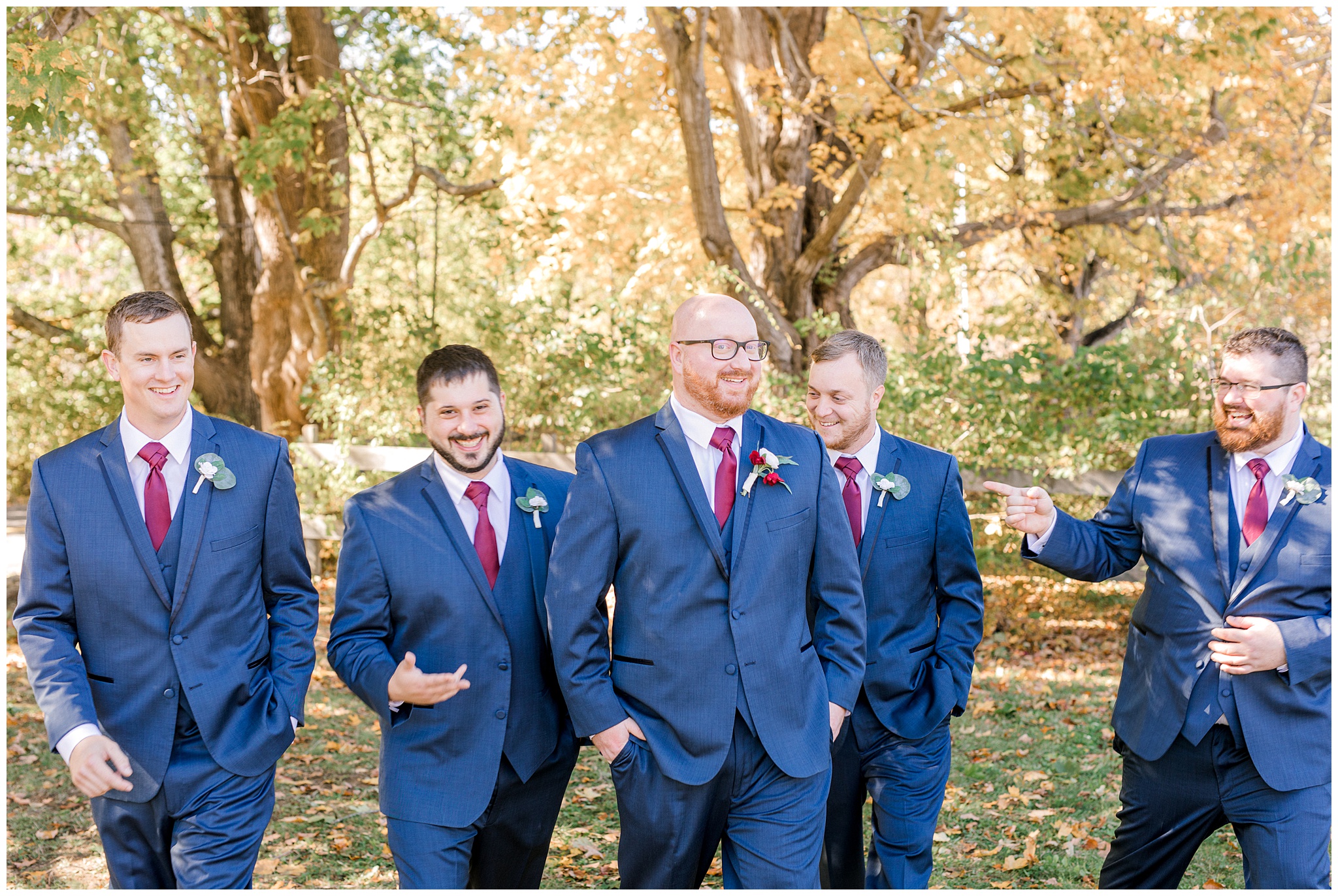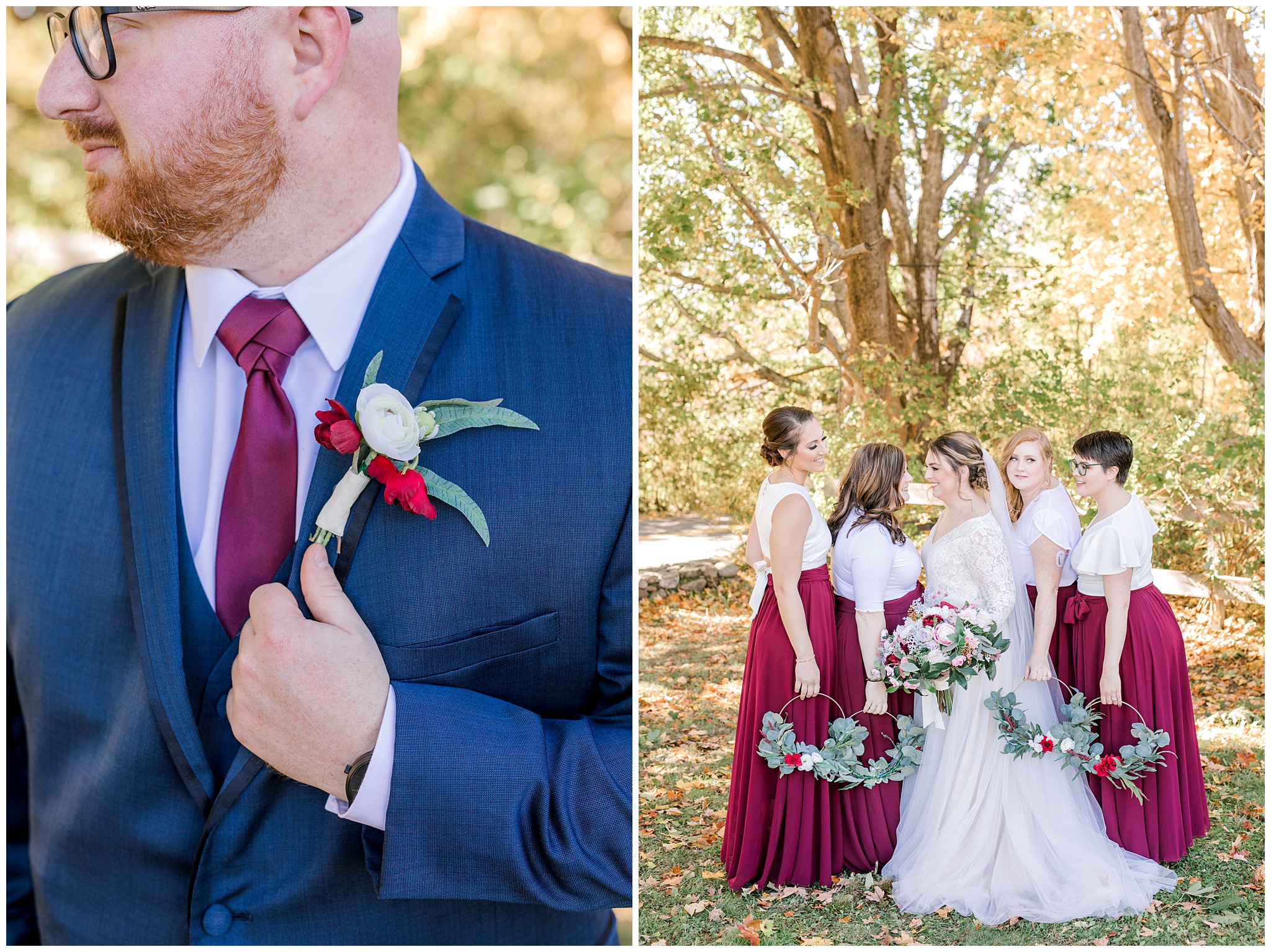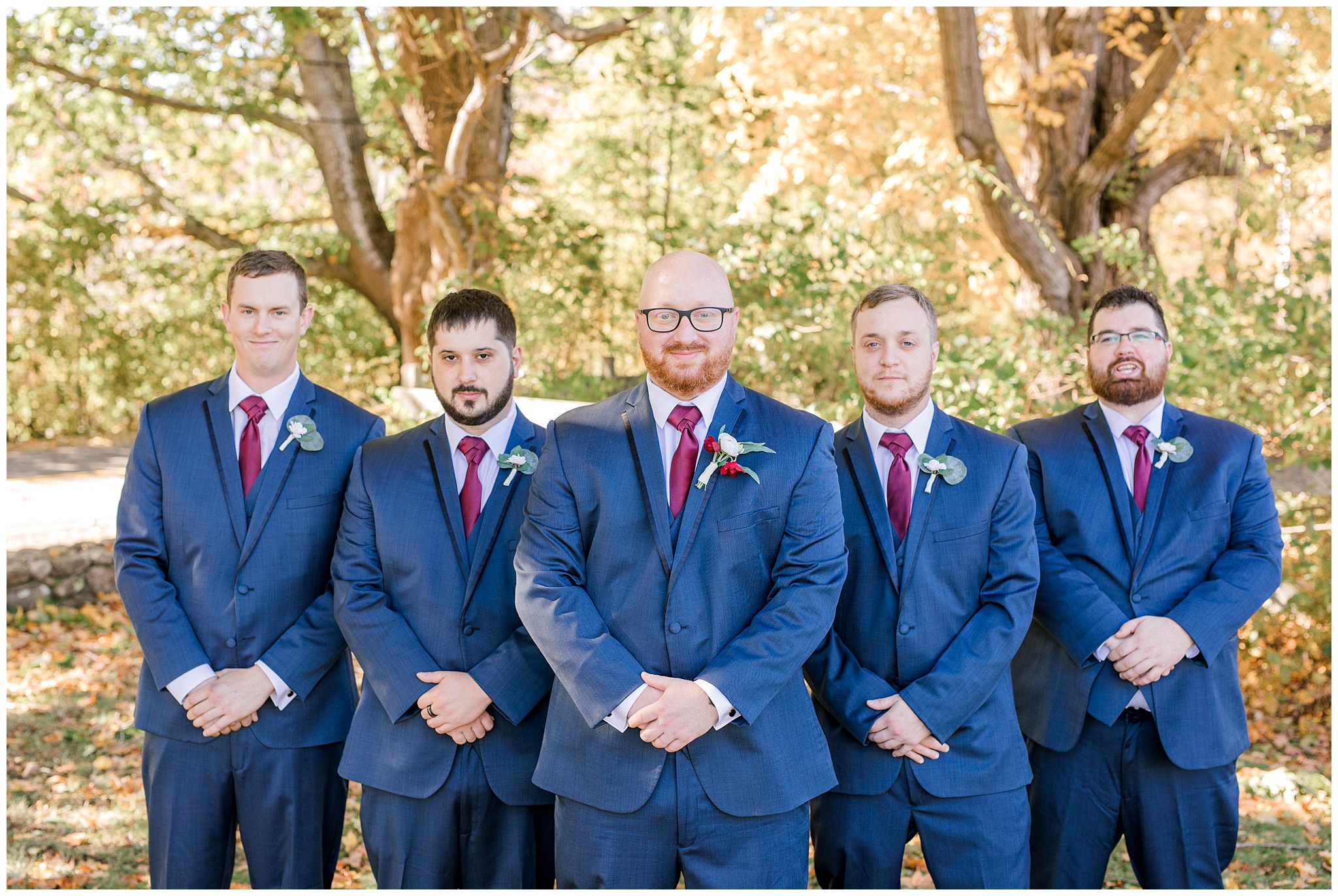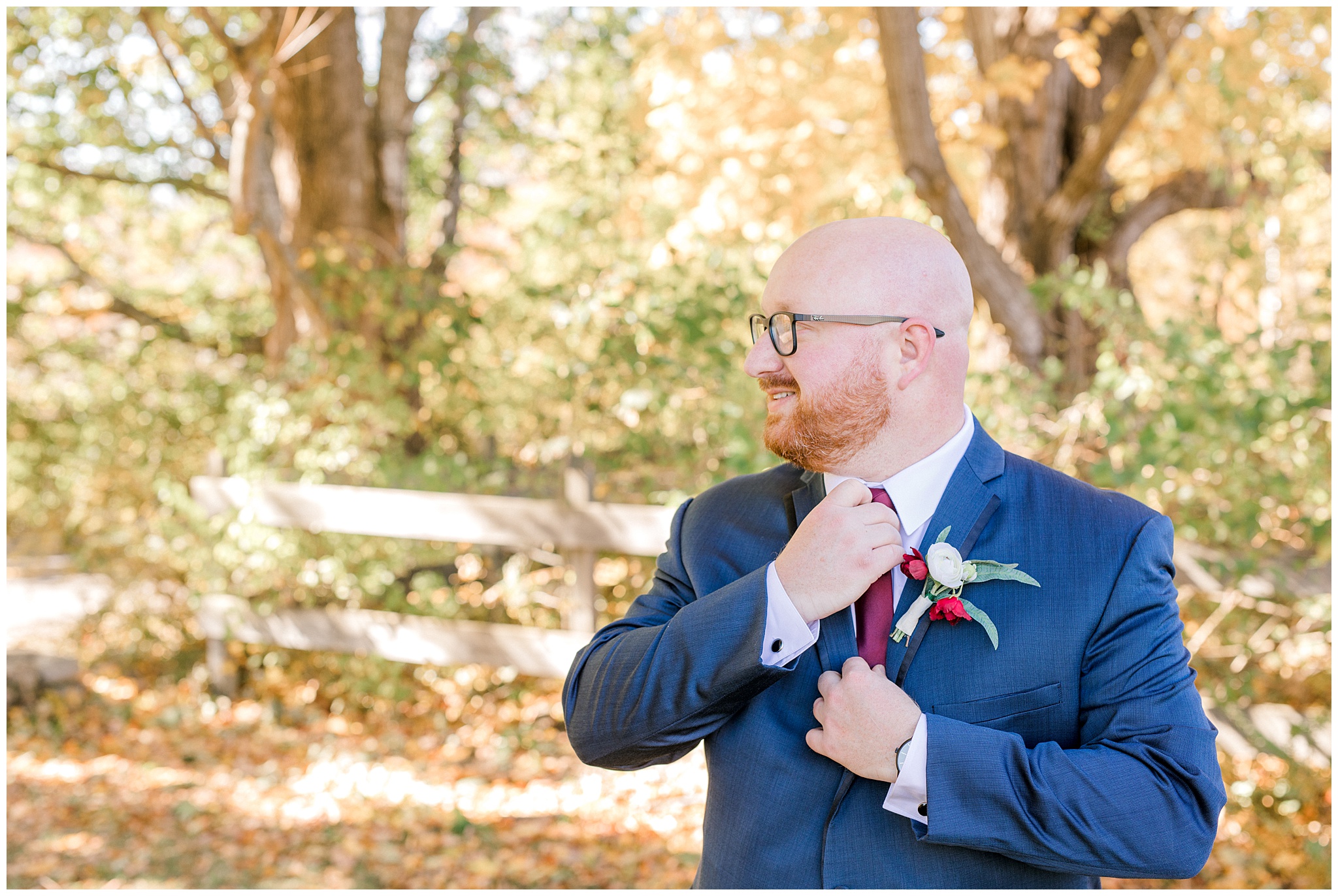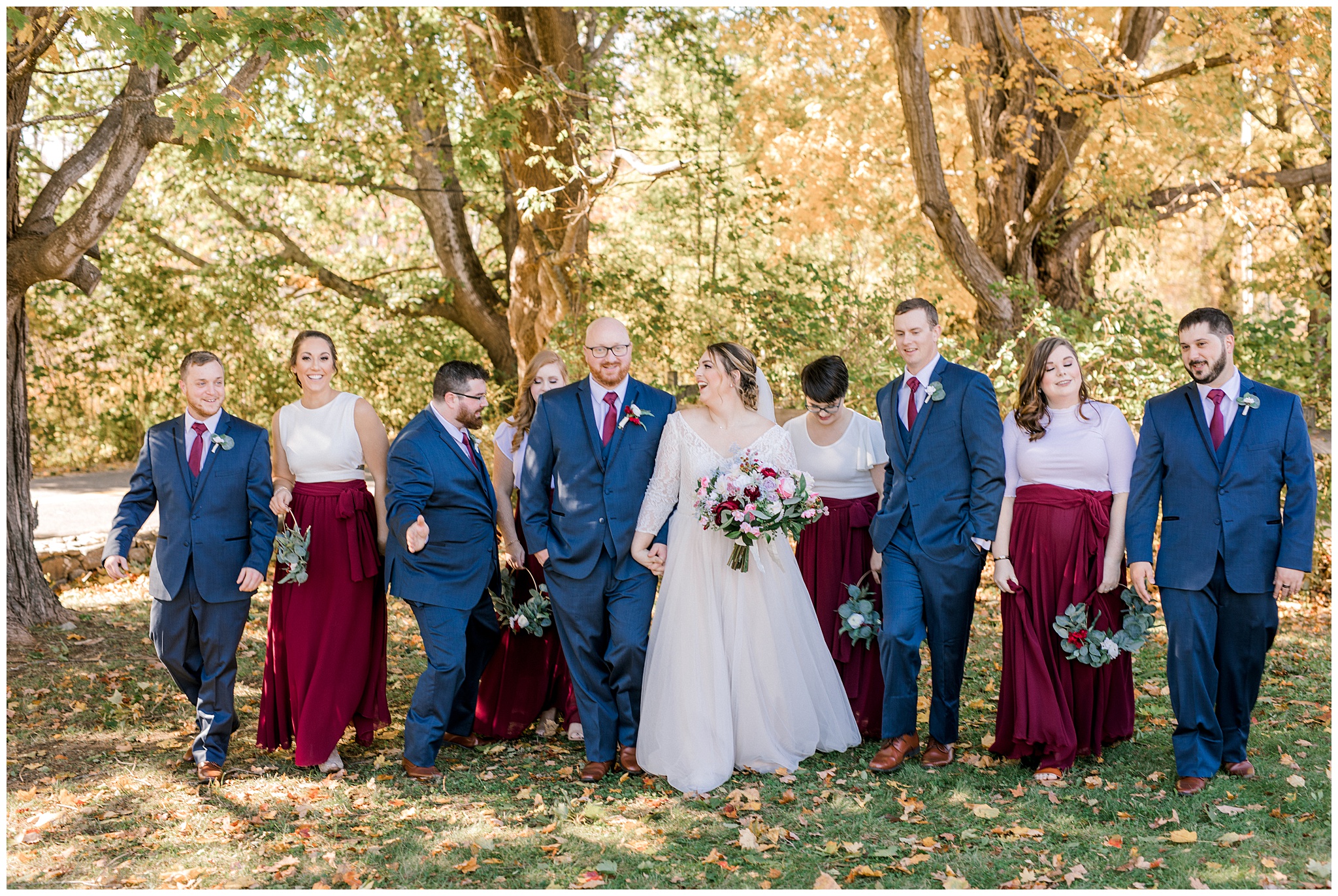 Kristen got a long veil *just* to do a shot like the one below! I think we nailed it!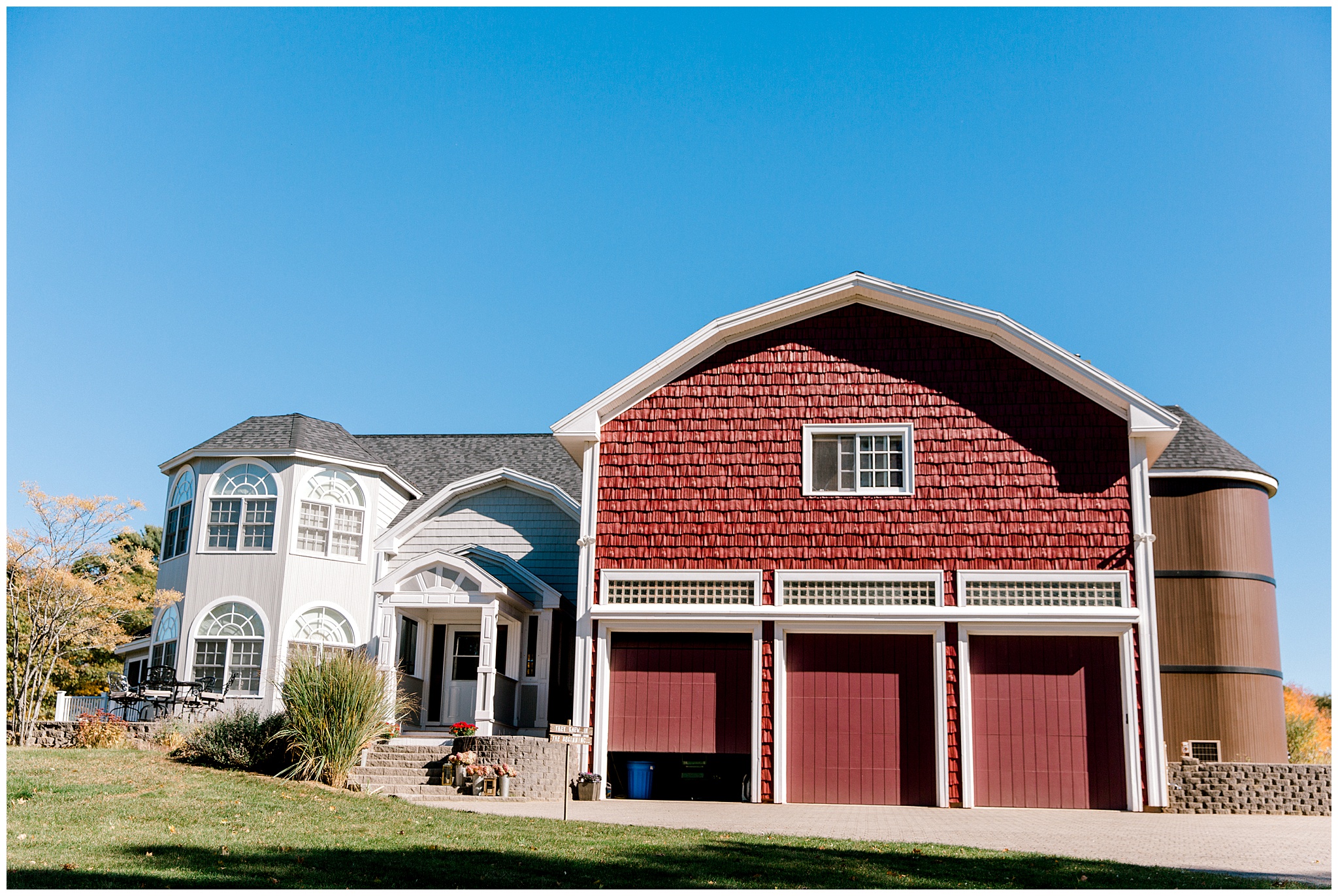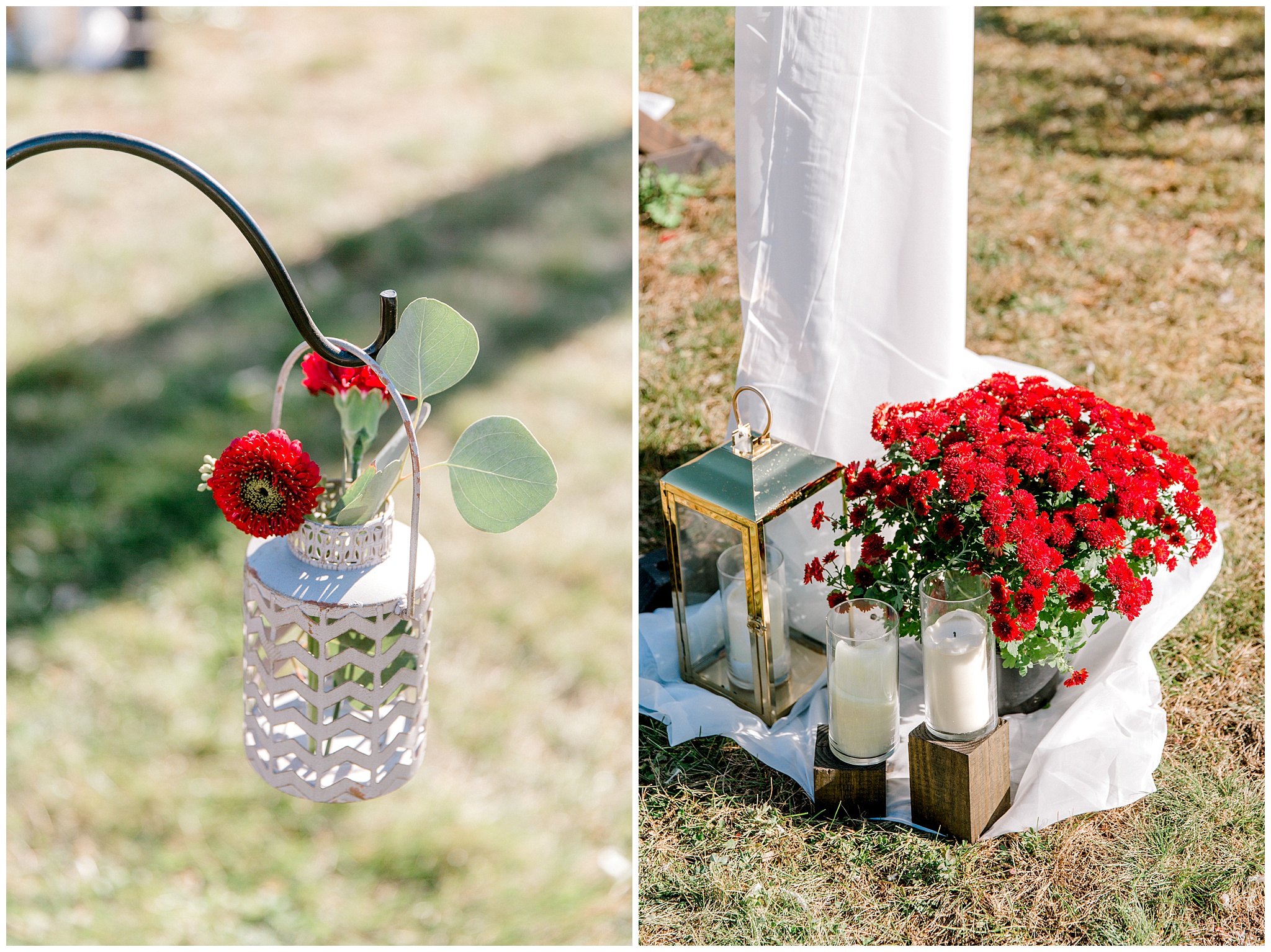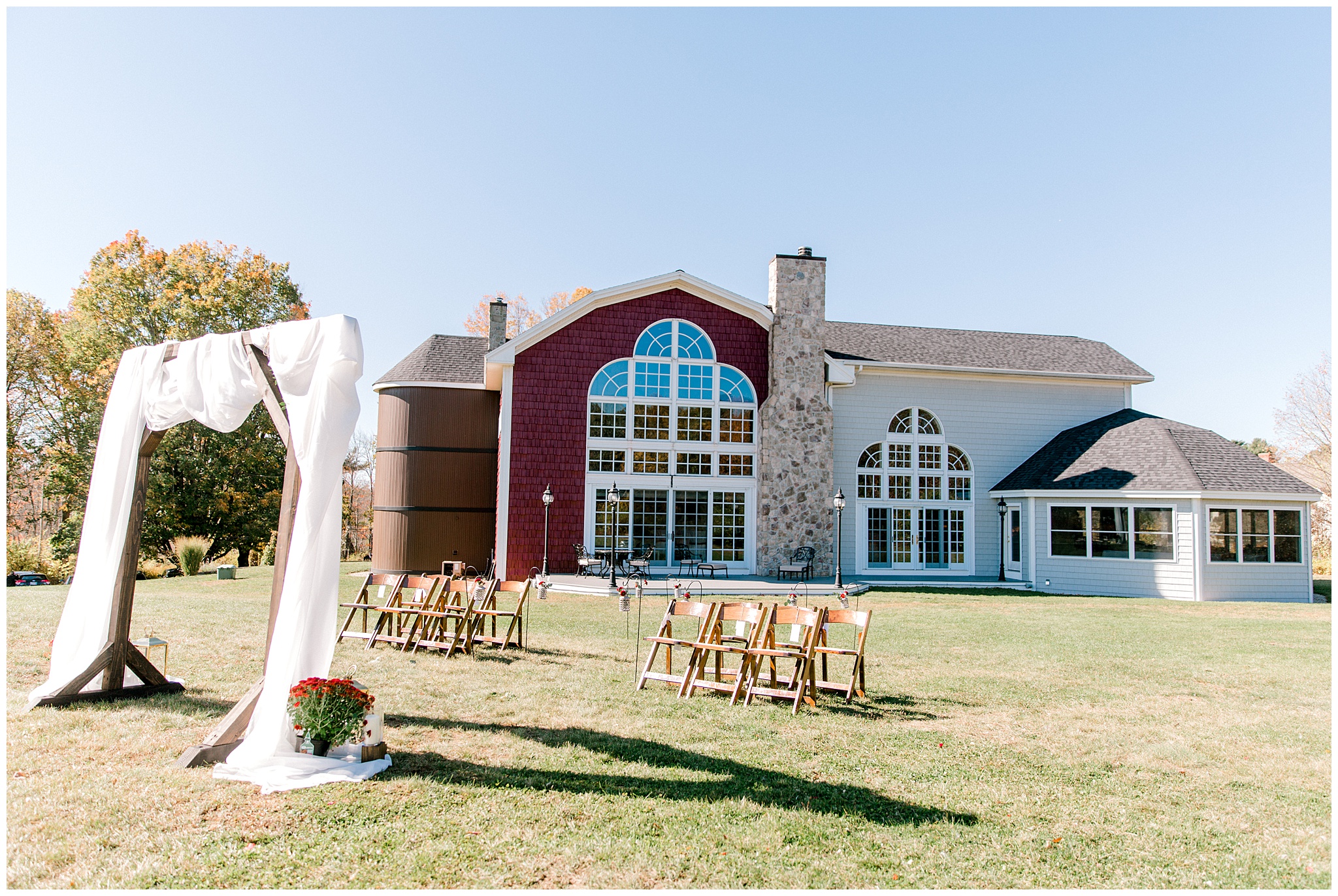 Yay for unplugged ceremonies! The couple even asked the officiant (Ben's Dad) to mention this during the ceremony, which really helps! We want to see your faces, not your phones!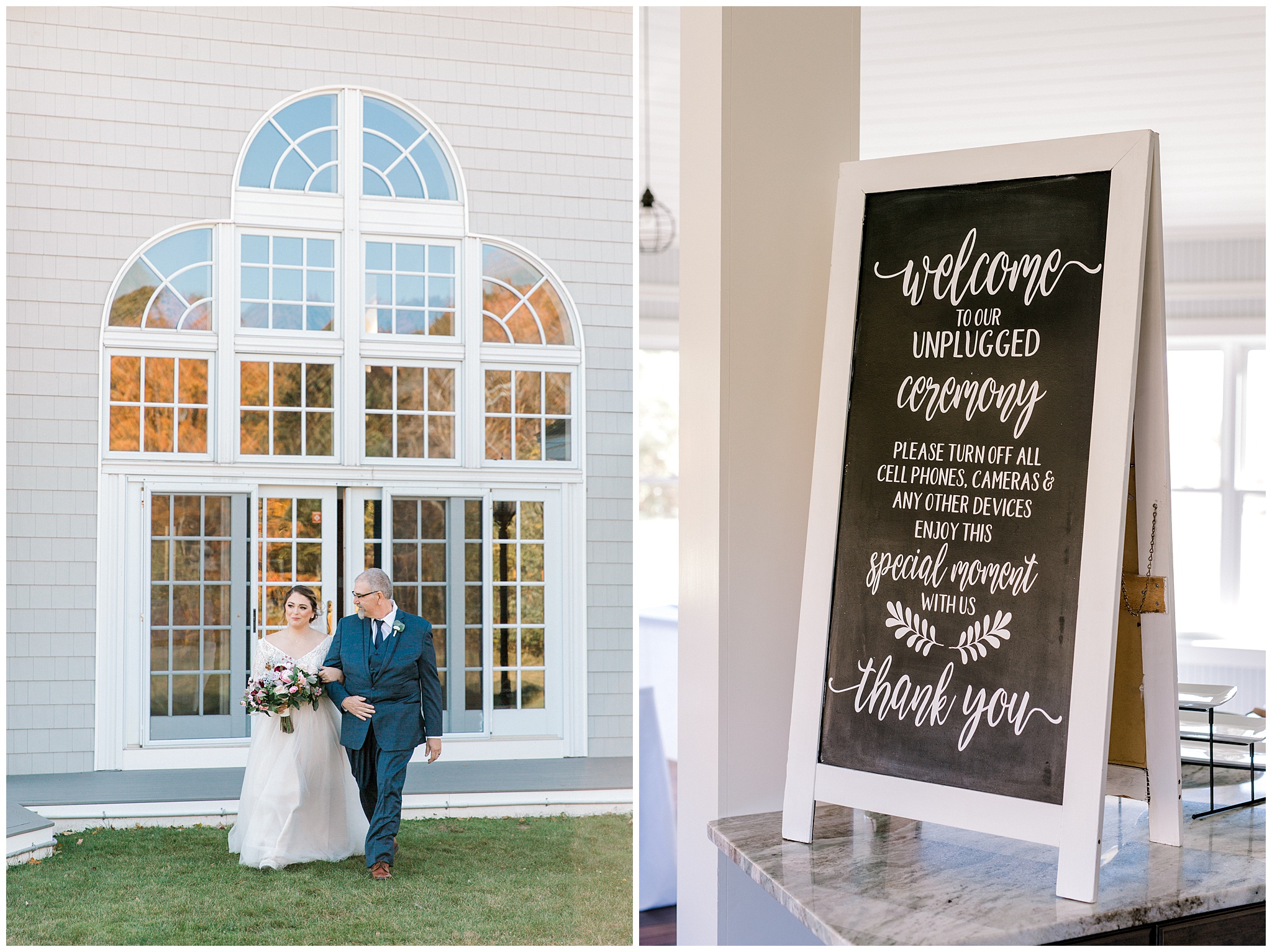 Kristen barely made it out the door without trying to hold back her tears! I love the way Ben looks at her as she's walking down the aisle!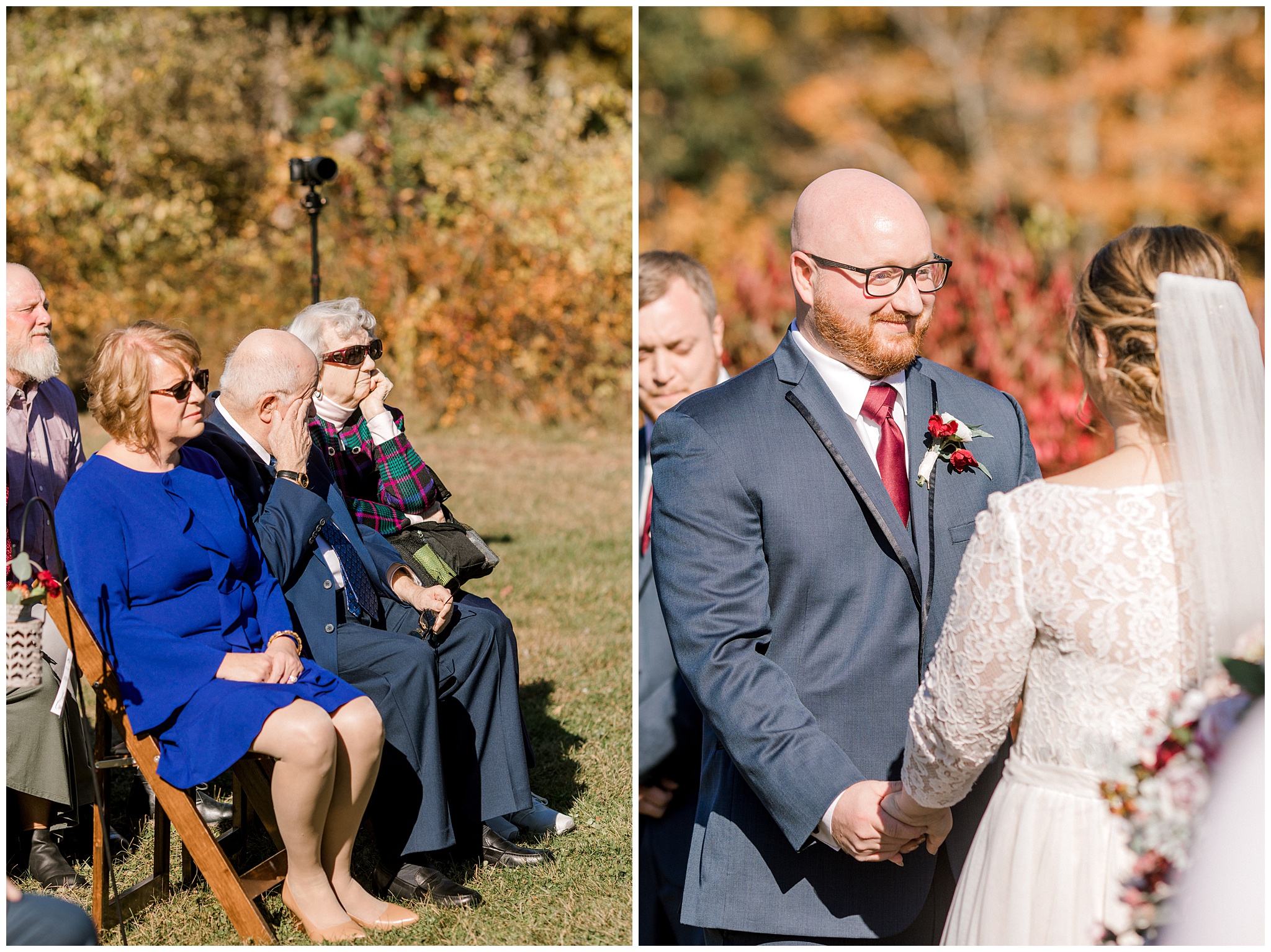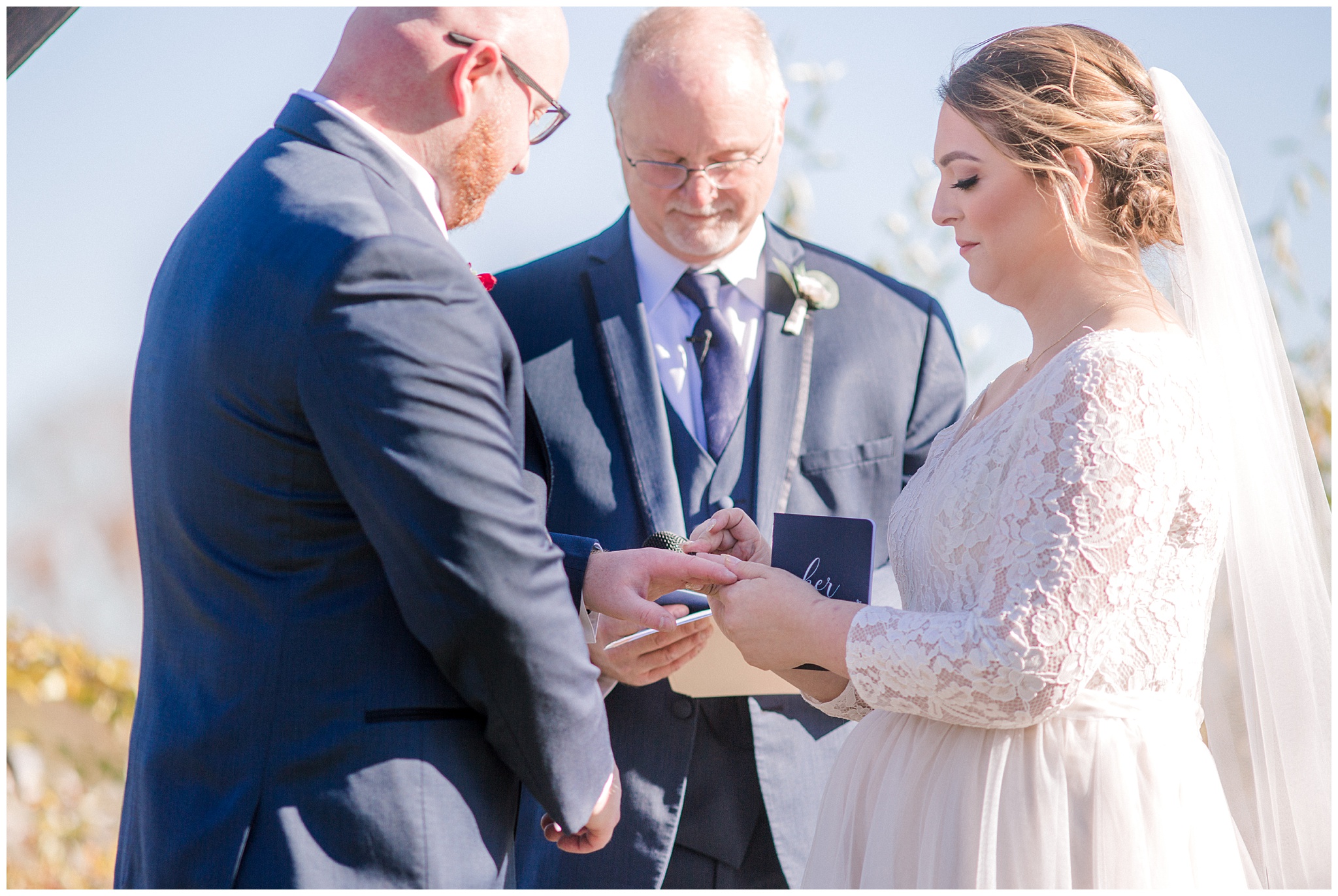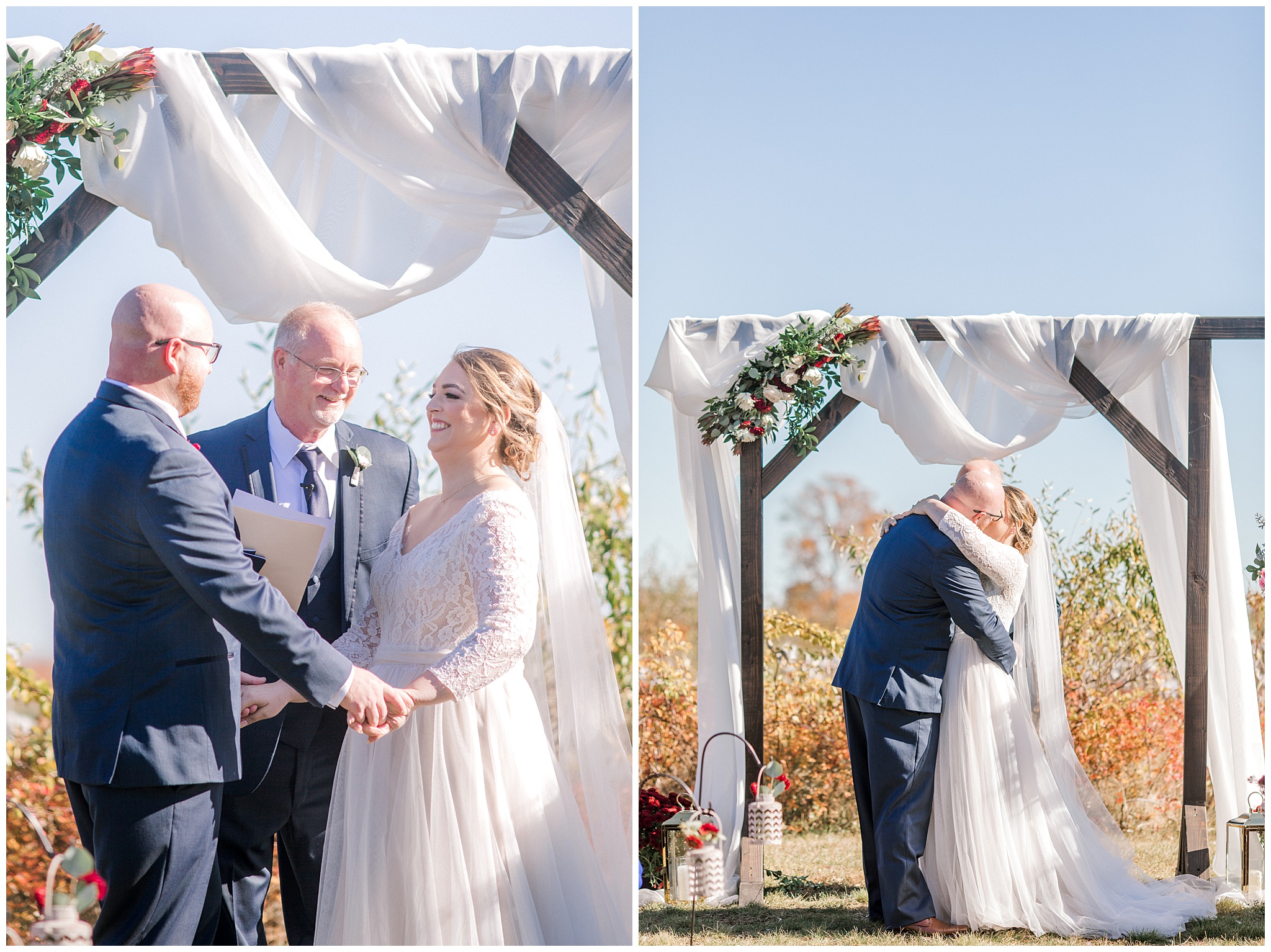 Ben's sister, also one of the bridesmaids, just had a baby 2 WEEKS AGO!! I'm so impressed that they were able to come and bring this sweet baby girl with them! Kristen and Ben are loving being a new Auntie and Uncle!!



One thing I love about Kristen is that she spent the WHOLE day twirling in her dress! I don't think I've ever seen a bride do so much twirling, it was beautiful!!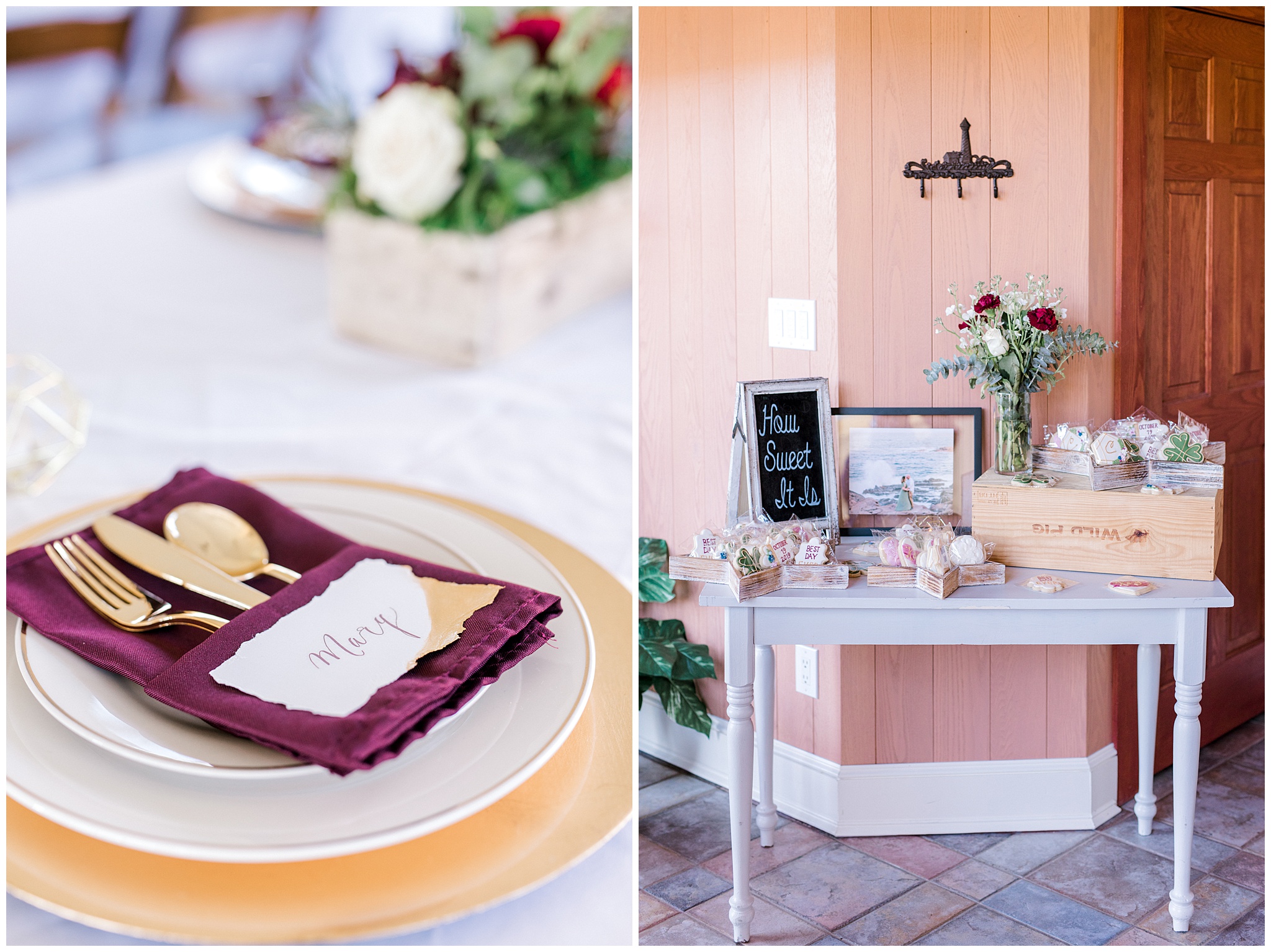 These coordinates are from the backyard where they met in Pennsylvania!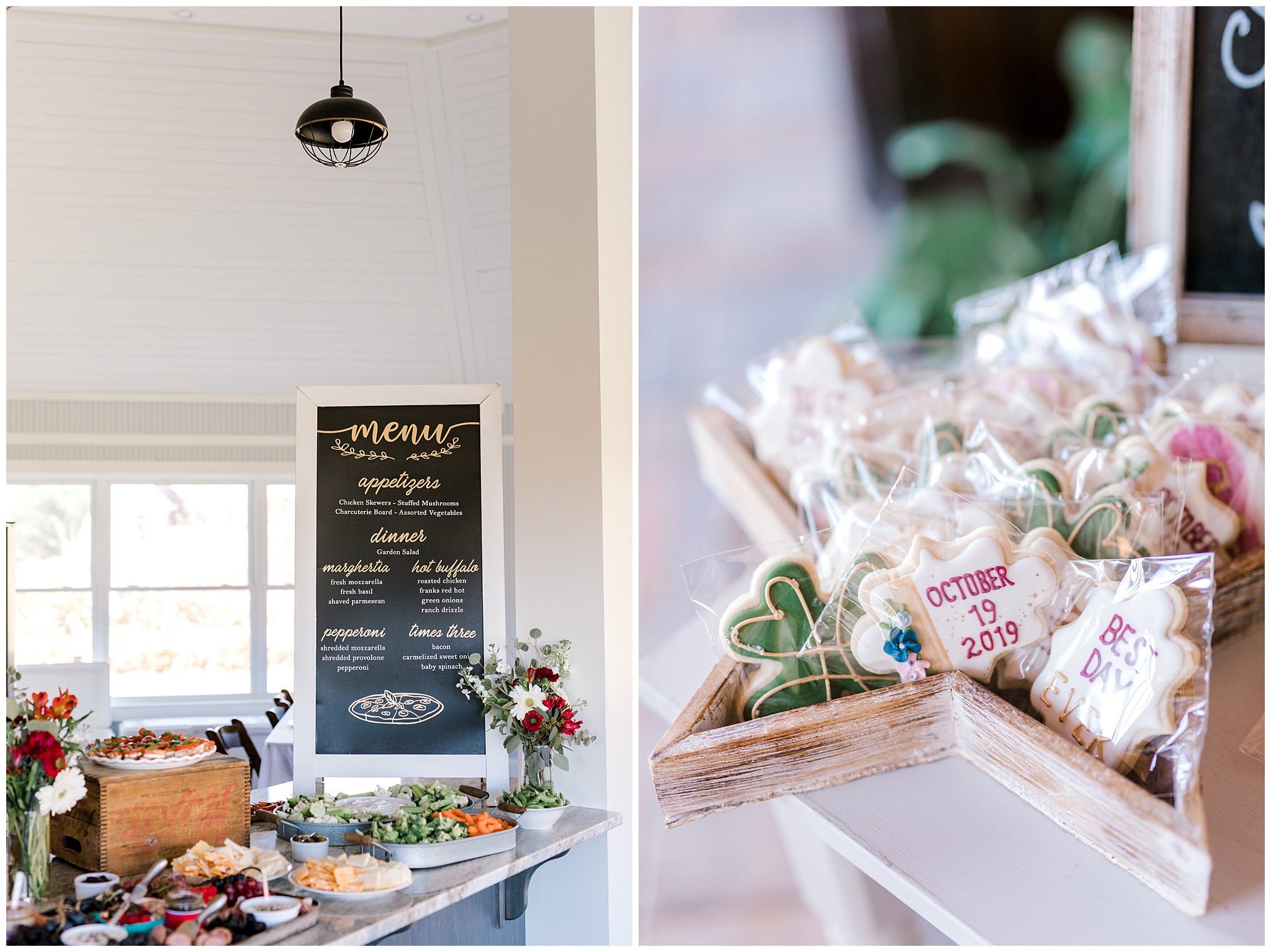 The guestbook was a blank book, intended for guests to take polaroid selfies and paste them in!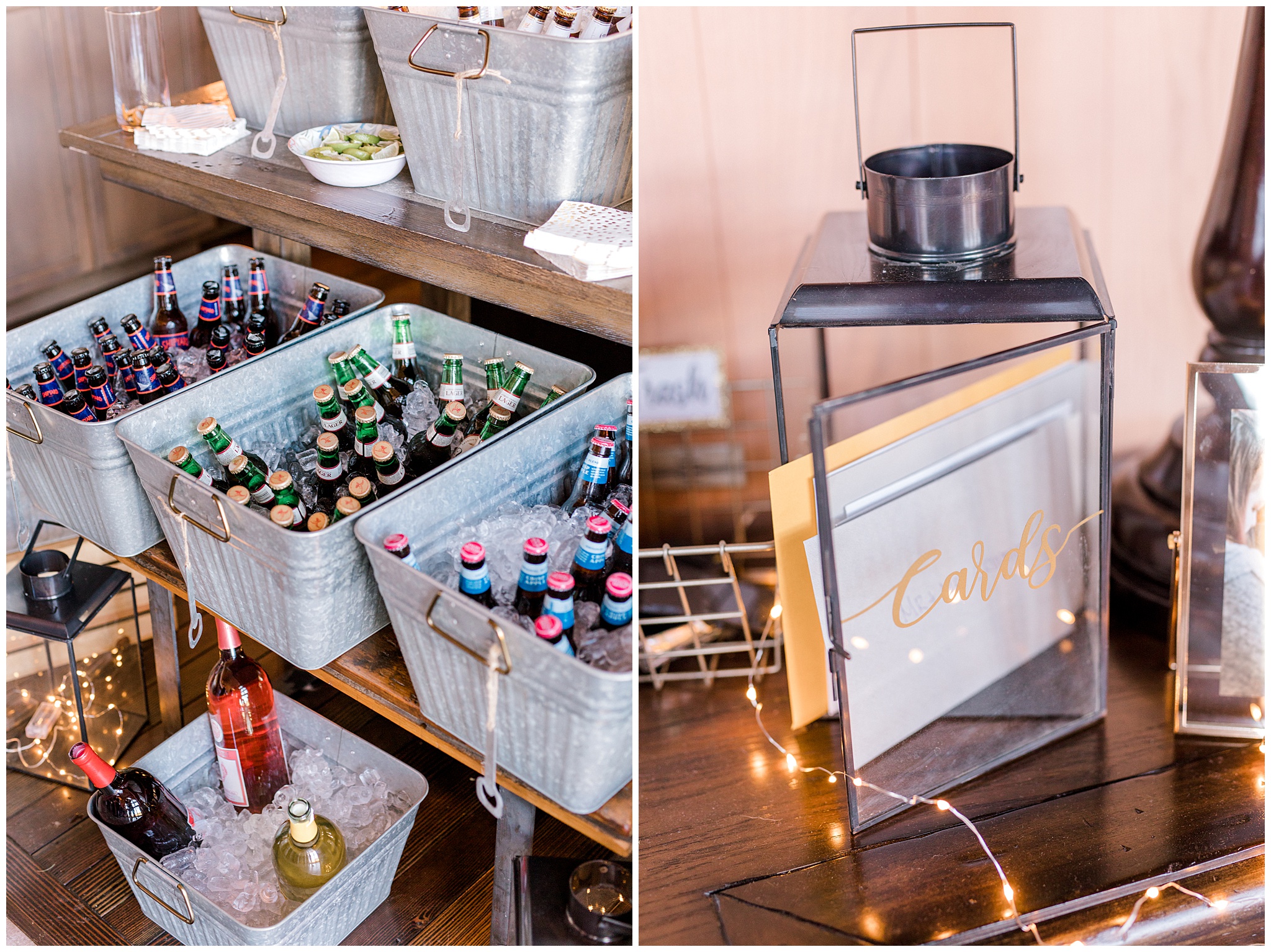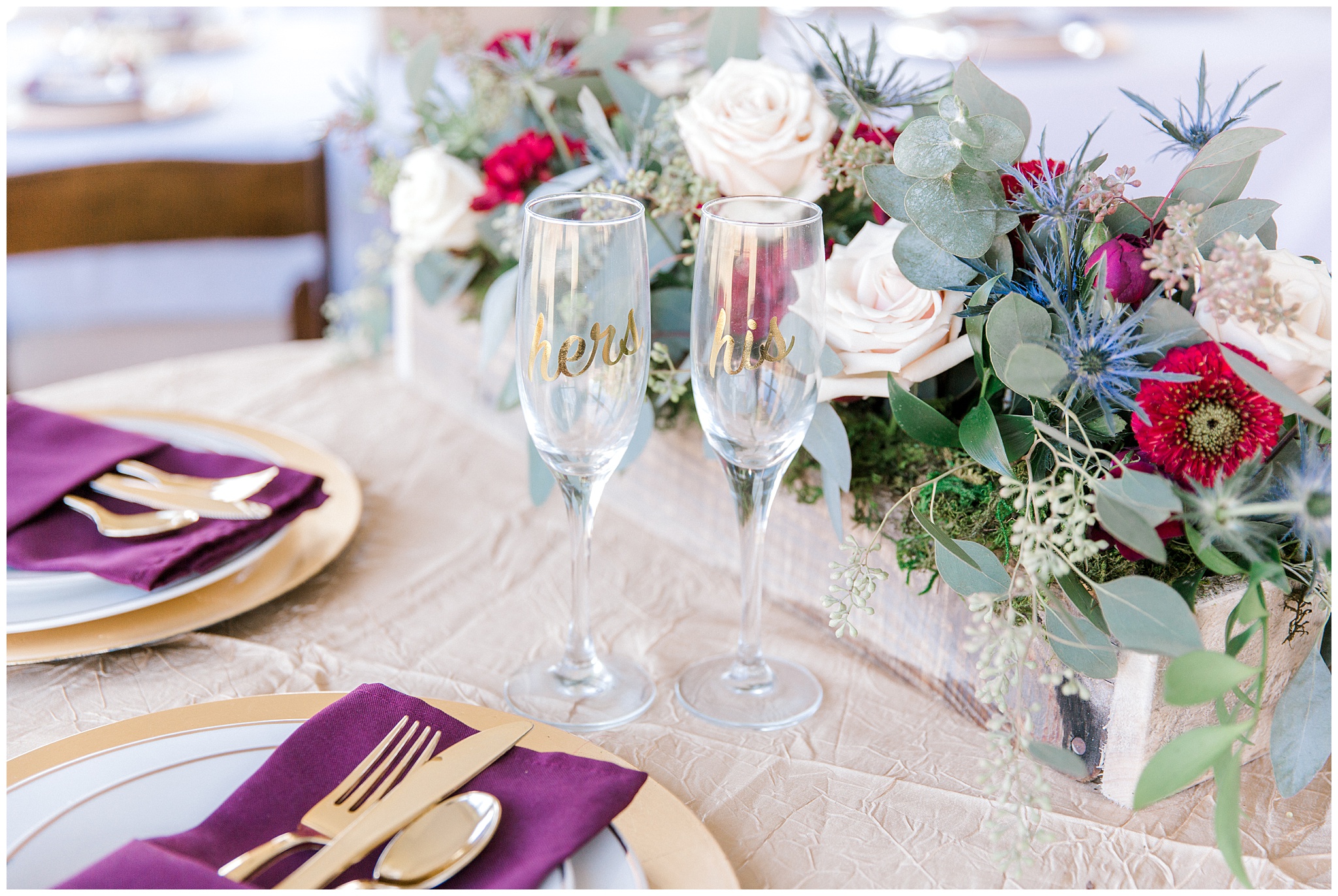 My second photographer, Laura, captured this photograph (below) from the balcony! I love it!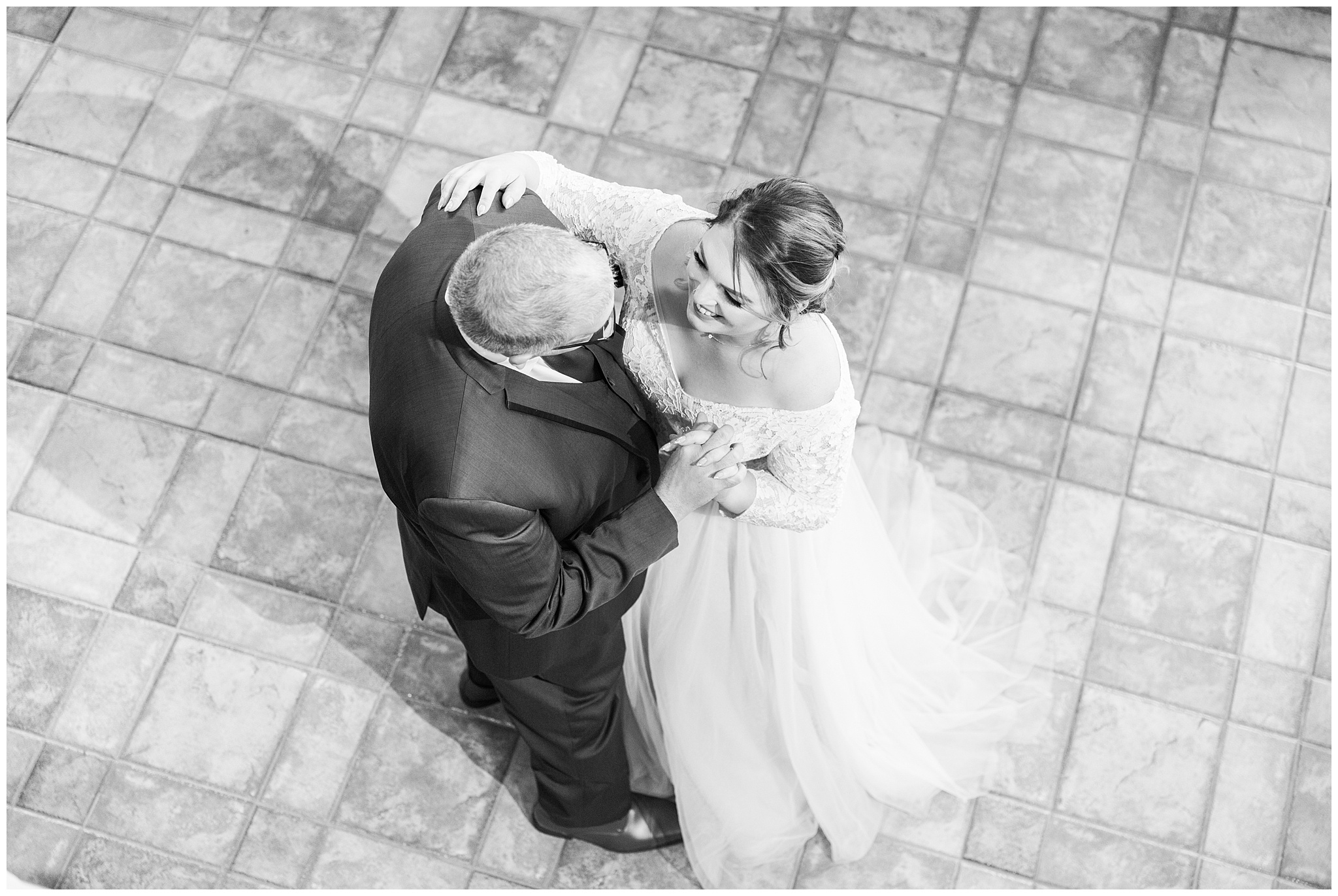 There was also a pizza food truck! And the pizza was delicious!!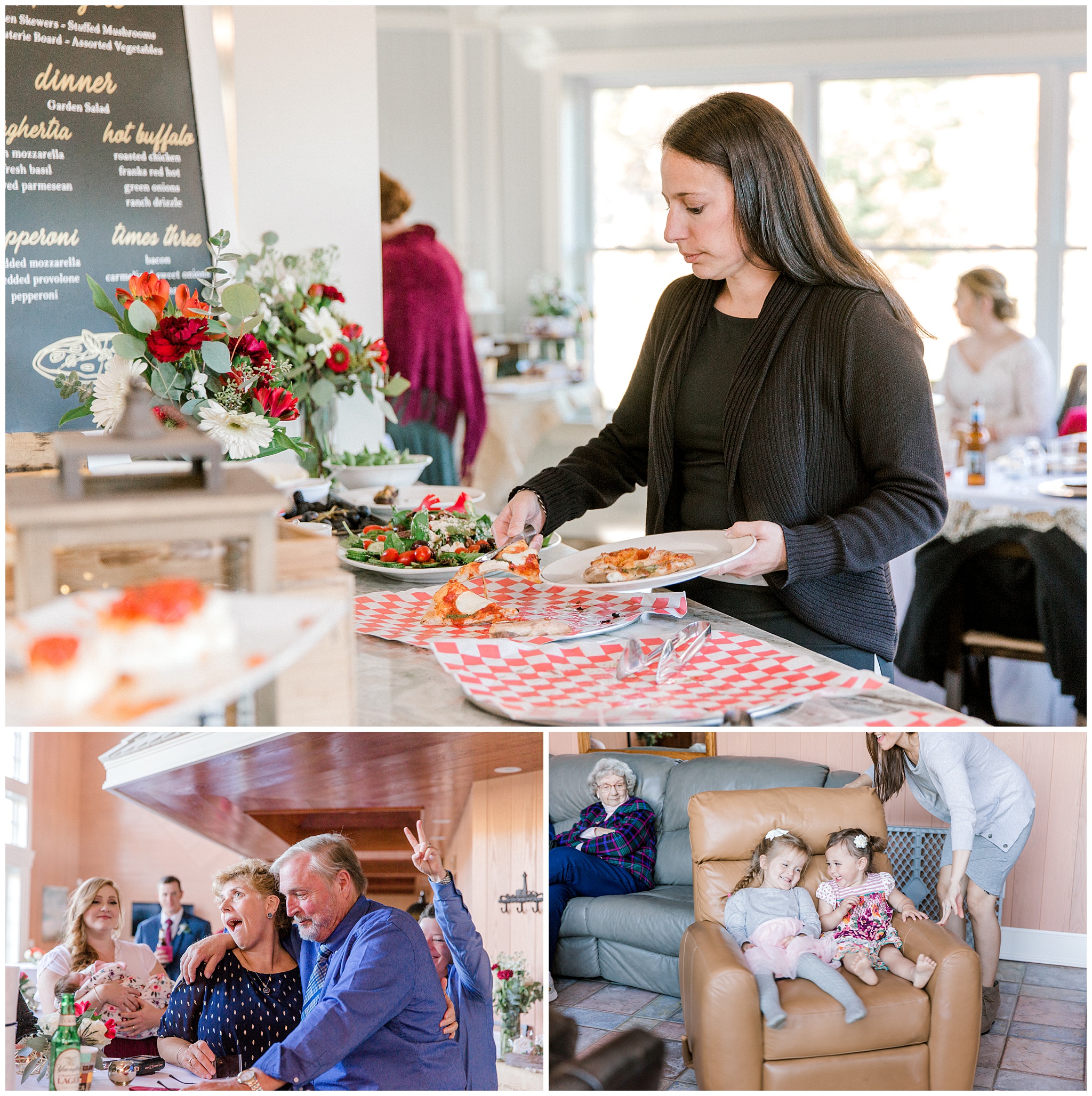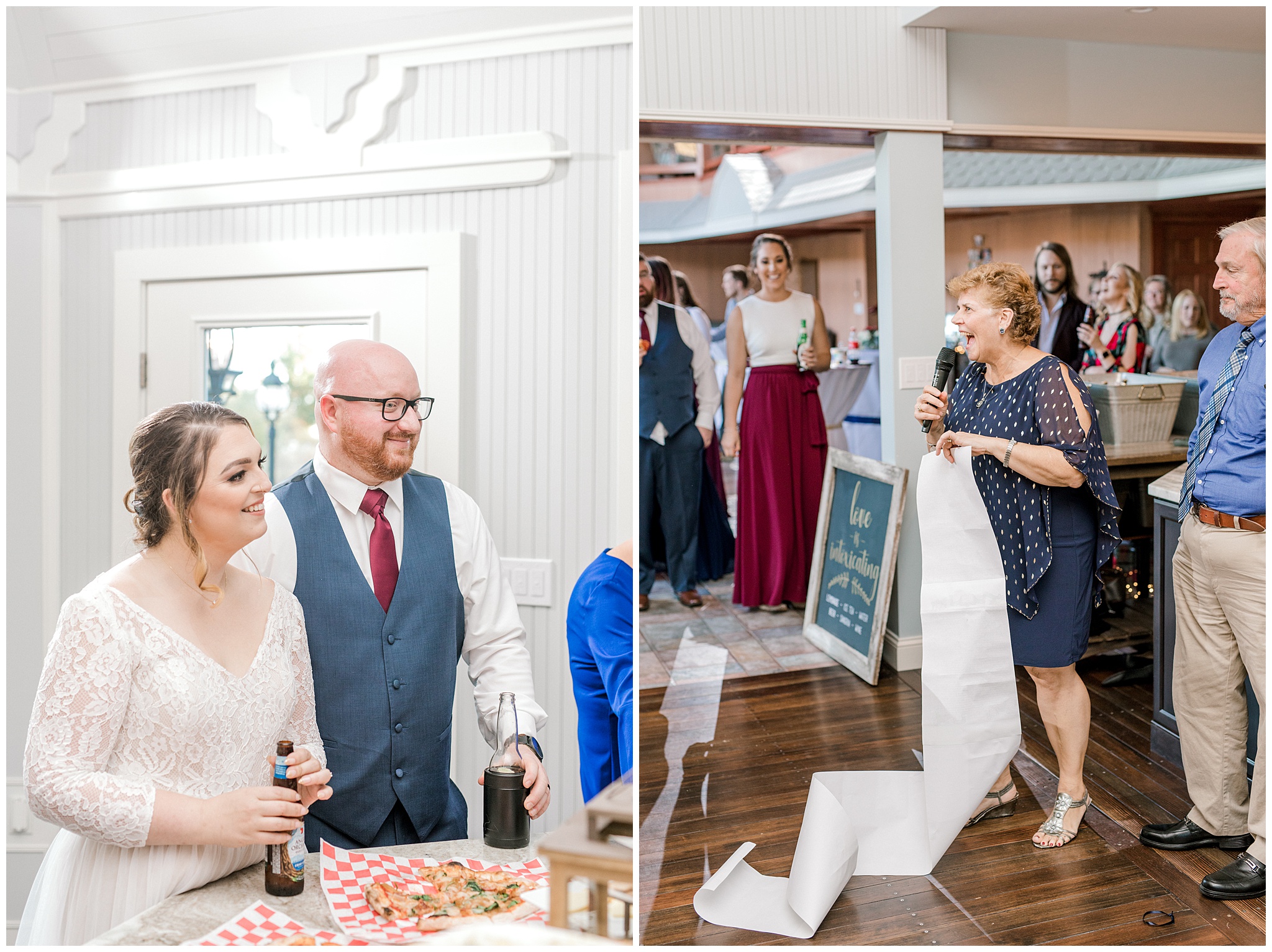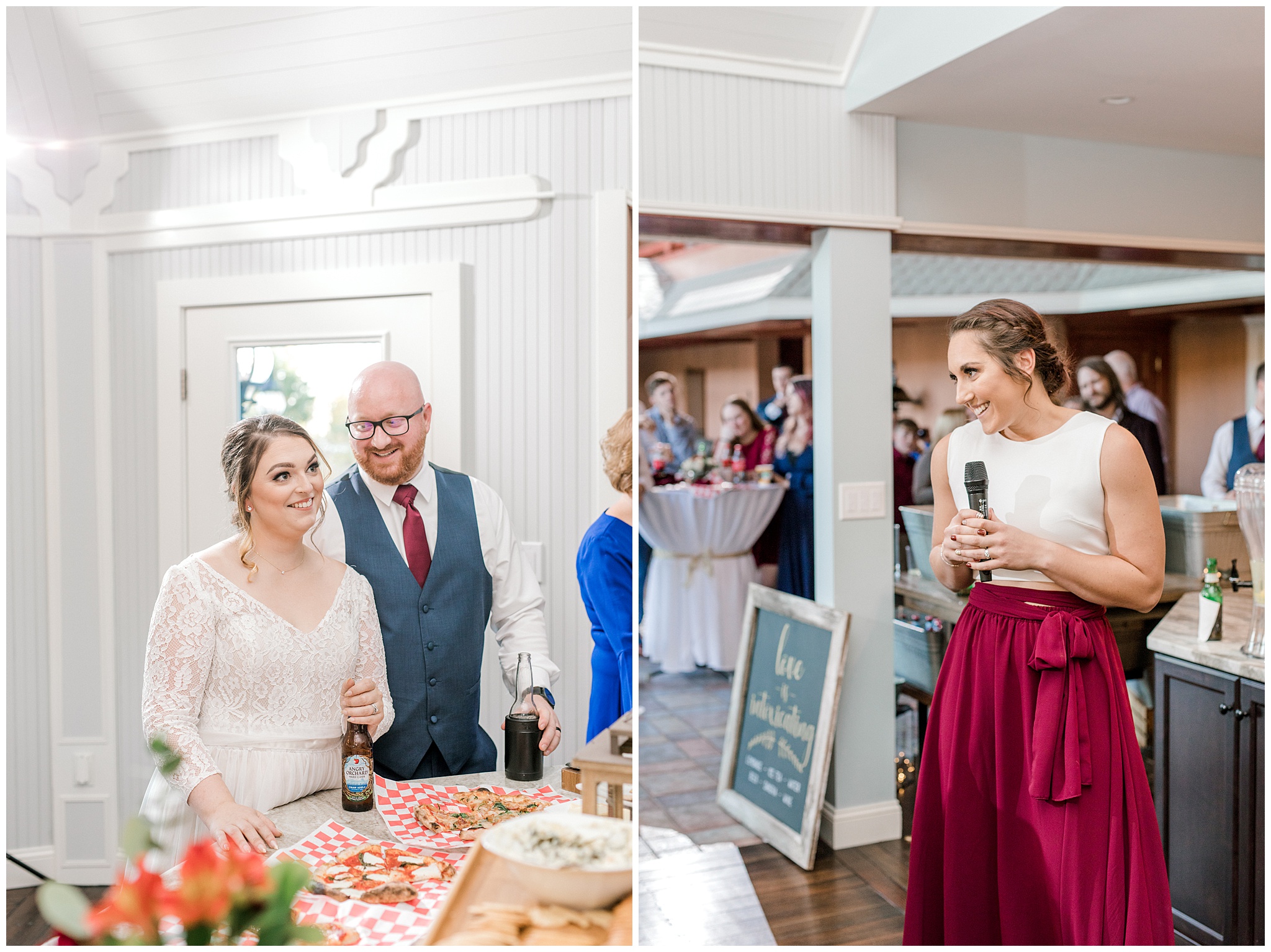 Kristen did a special "Mother/Son" dance with Oliver. Oliver mostly had no idea what was going on, but he did cuddle up with Mommy during the song for a bit!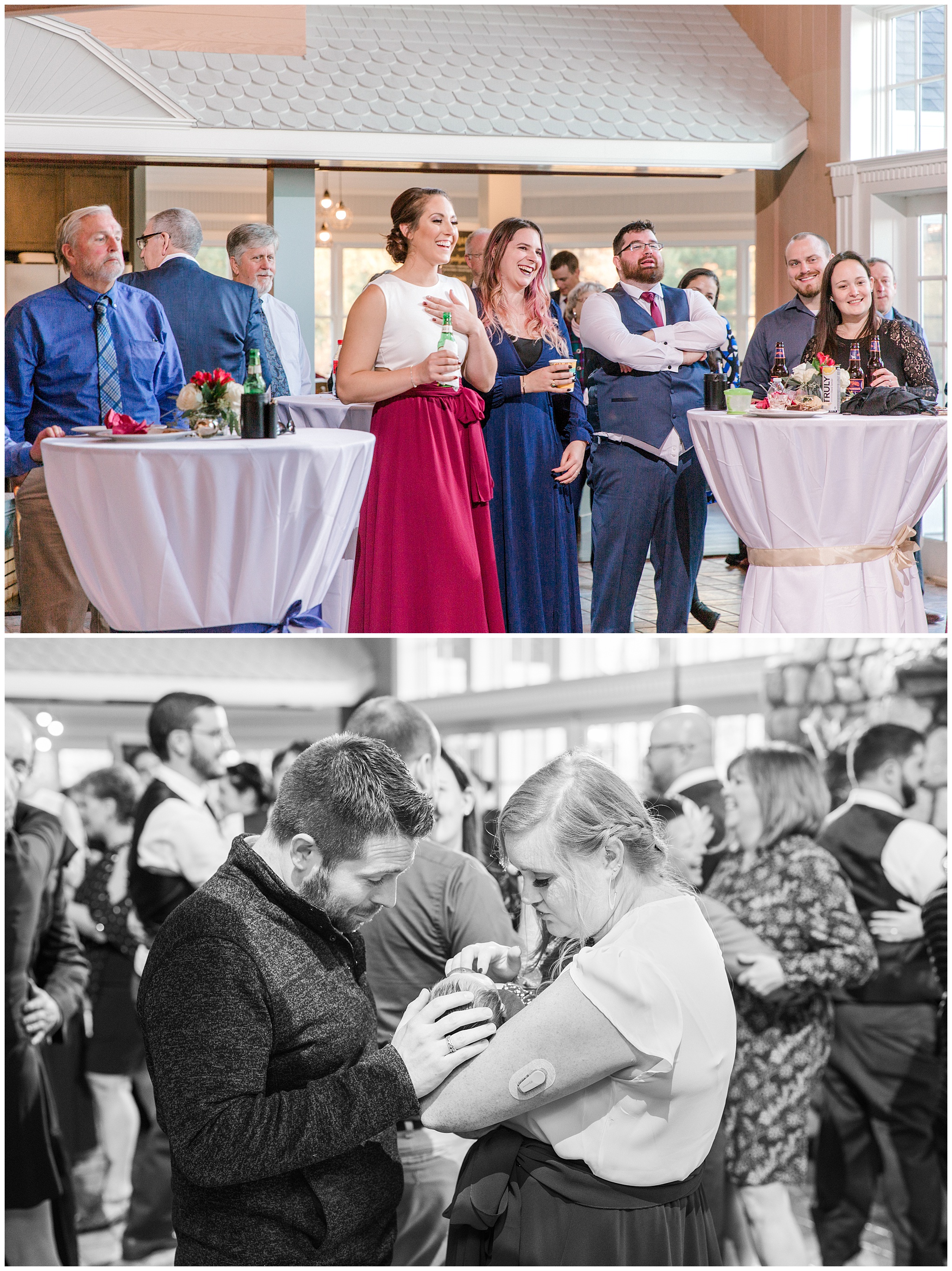 We took the couple out for a few "golden hour" pictures before the sun went down!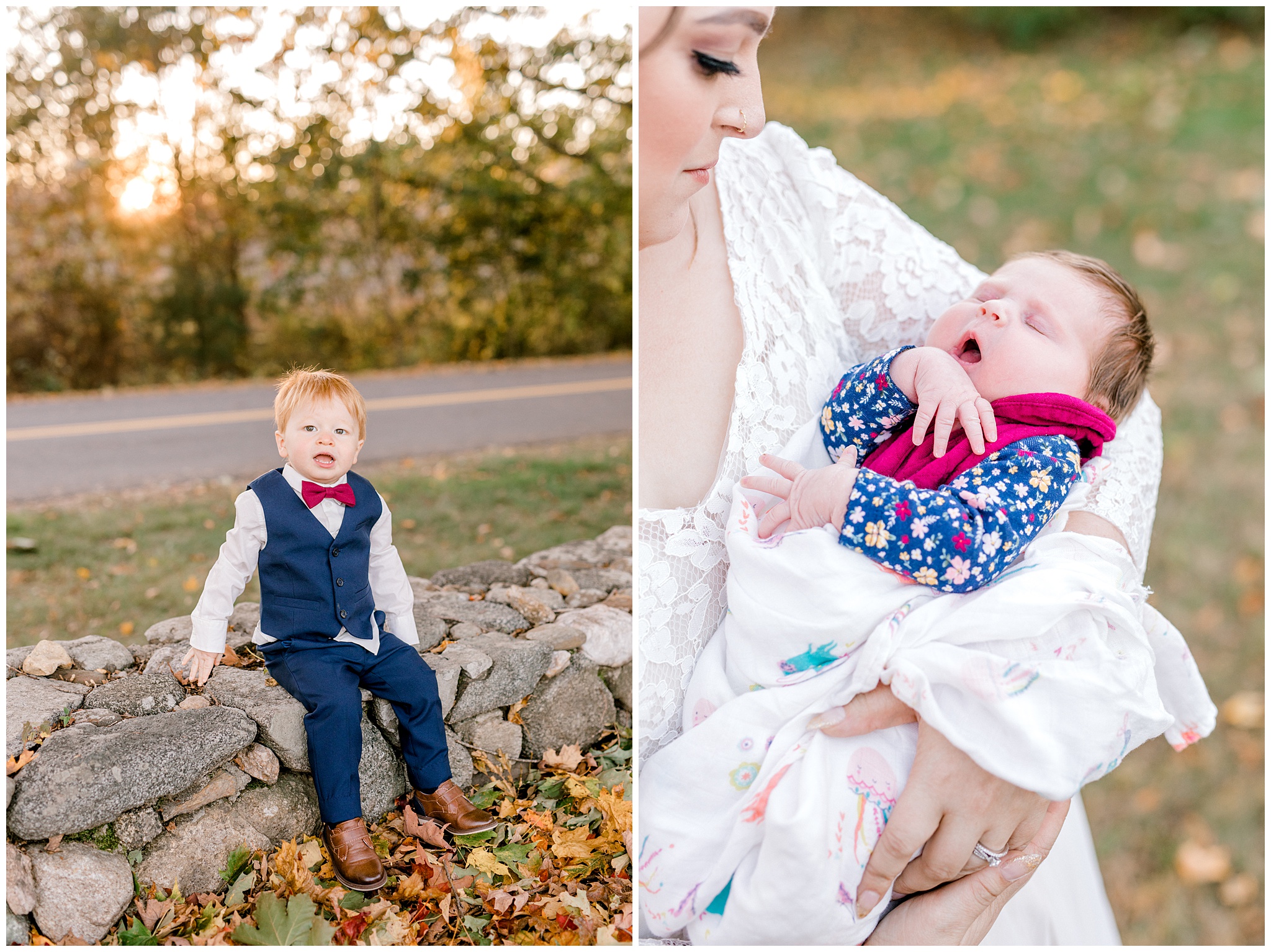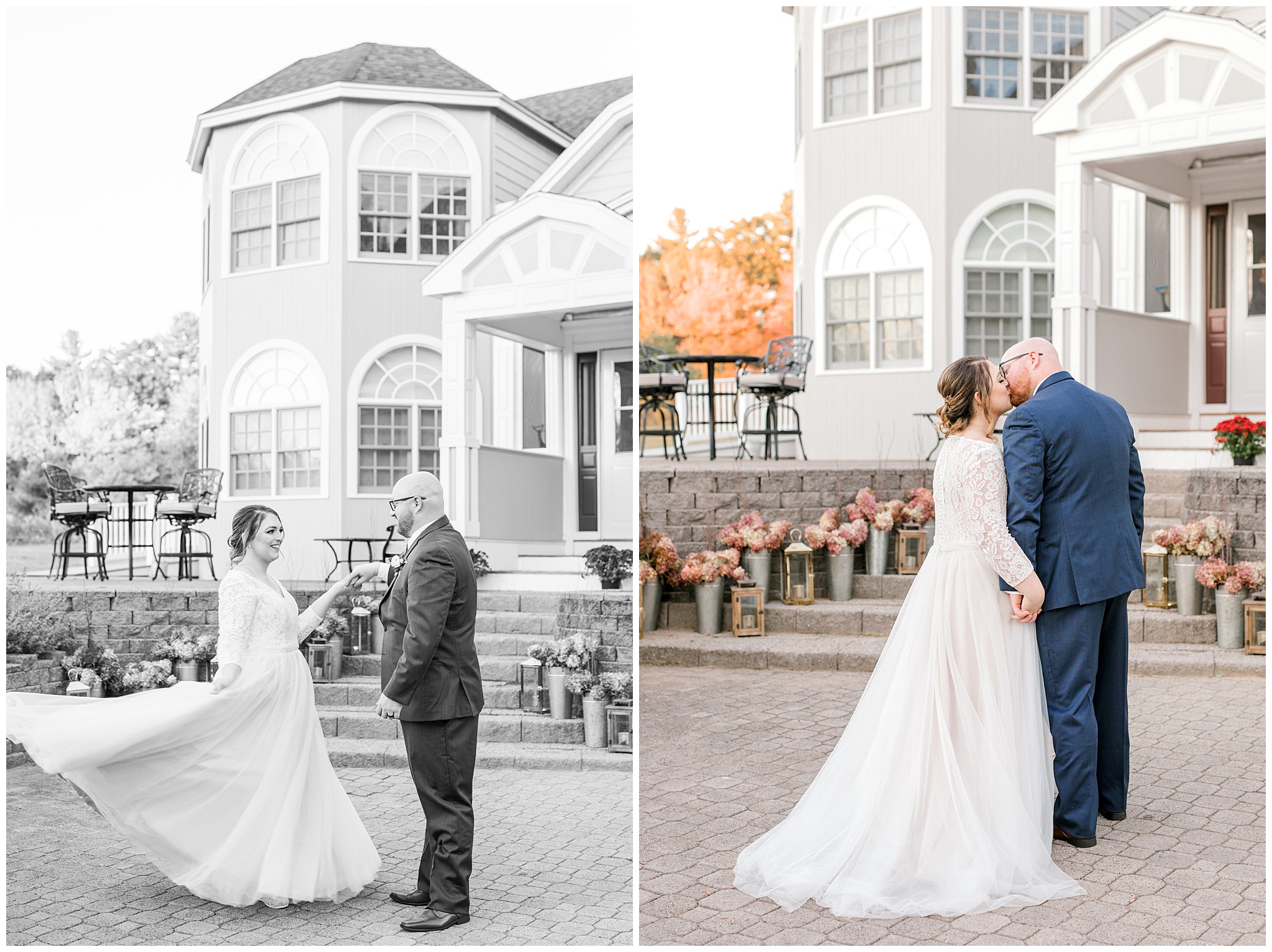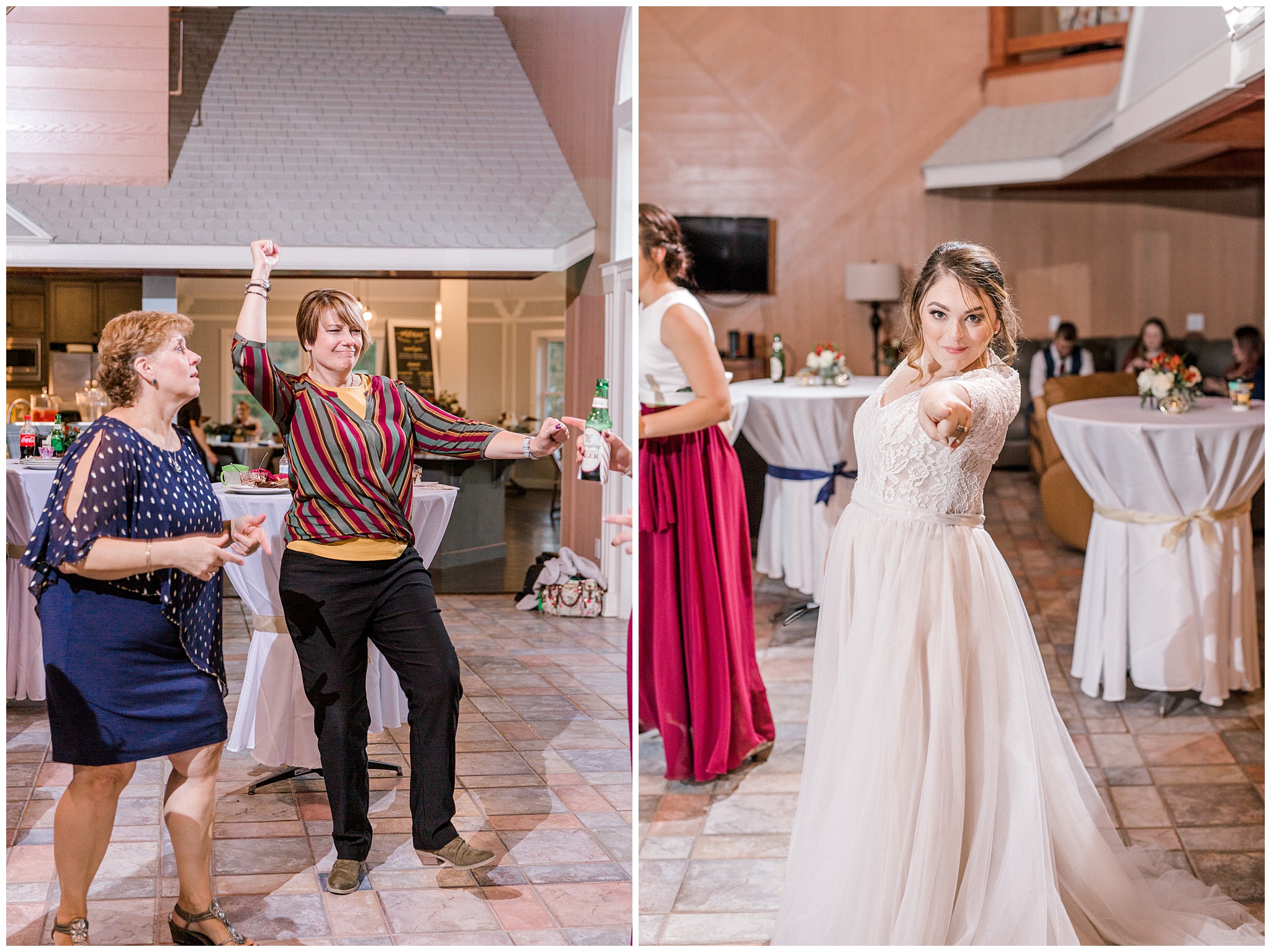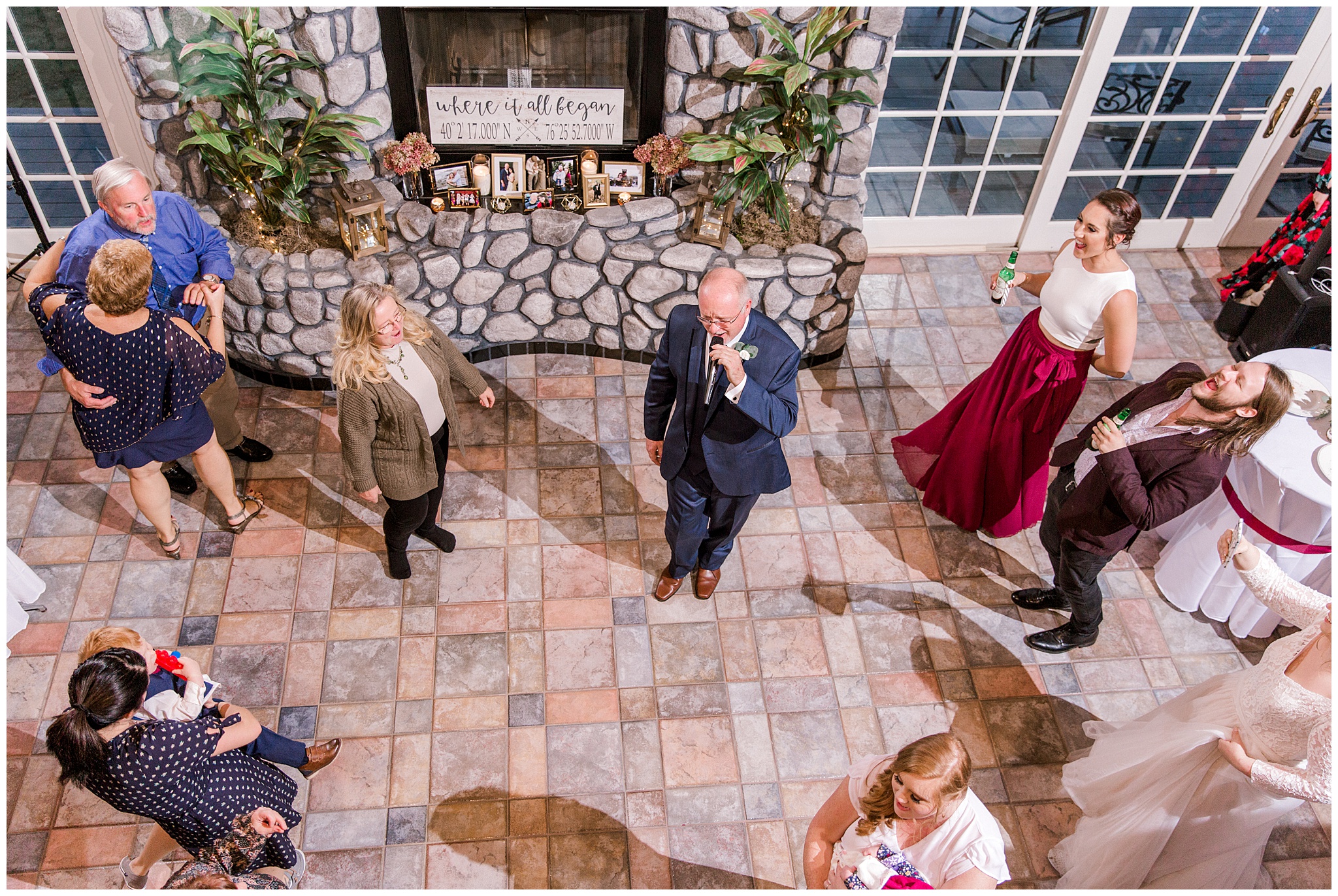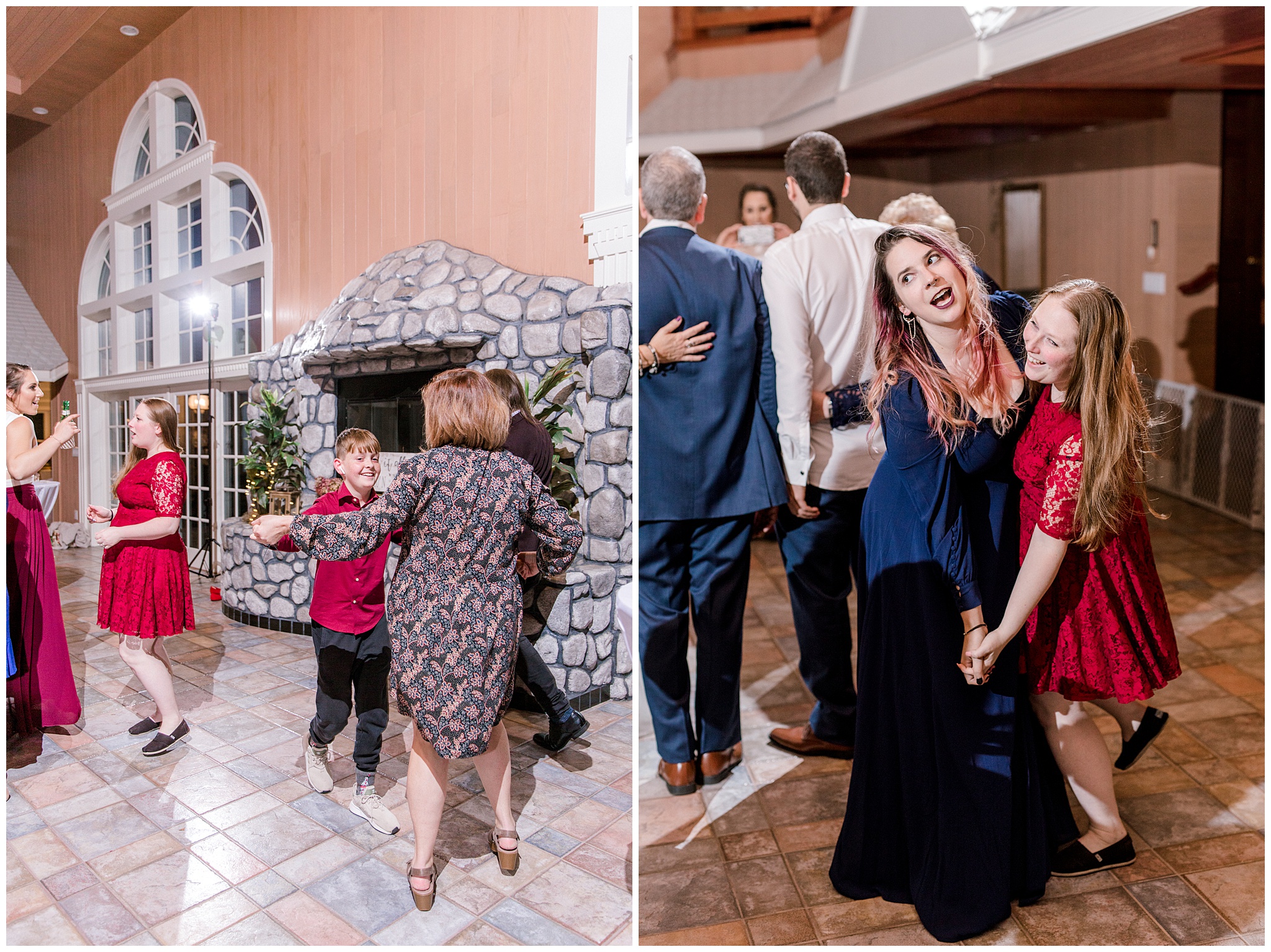 Thank you, Kristen and Ben, for trusting me to capture your wedding day, it was perfect!!