Ben and Michelle's Sunday River Wedding at the Jordan Hotel | Newry, Maine, Wedding Photographer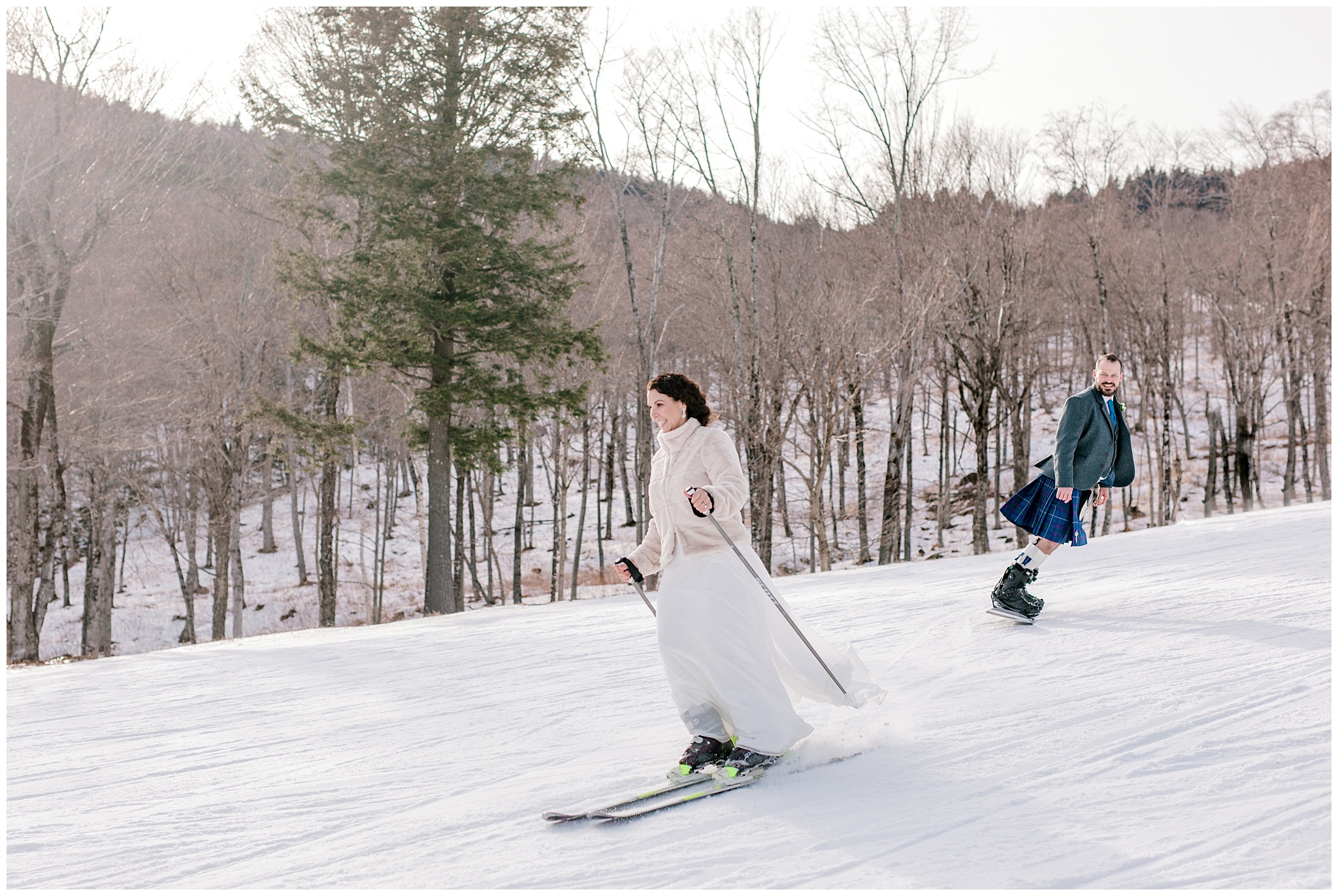 A snowy elopement on the slopes in the mountains of Maine!
Michelle and Ben live in Massachusetts and met in a local hiking group. They both love being active, and one of their favorite things to do is come to Maine to go skiing and snowboarding! They are having a beautiful destination wedding somewhere warm later this month, but for the sake of ease, they decided to legally get married in the States beforehand, and knew that Sunday River was the perfect place to do that! They invited their best friends to be their witnesses, and came up to Maine for the weekend to elope on the slopes!
When I arrived that Sunday afternoon, they were getting ready in adjoining hotel rooms at the Jordan Hotel. Ben paid homage to his Scottish heritage by wearing a full Scottish wedding attire, including a kilt! I went with Ben down to the deck of the Sliders Restaurant, where skiers and snowboarders abounded, getting on and off the slope that runs right by the restaurant. The officiant was there waiting for us, on her lunch break from her job at Sunday River. A few minutes later, Michelle came out, looking absolutely stunning in her wedding gown and warm fur jacket. They shared an intimate ceremony there, with plenty of laughs and when they shared their first kiss as husband and wife, their was cheers and applause from the group of onlookers that had gathered to watch these strangers get married!
After the ceremony, Michelle and Ben changed into their skiing and snowboarding shoes and took a run down the slopes in their wedding attire! What a unique and fun day we had, thank you Michelle and Ben for a day to remember!