Best of 2018 Family, Couple, and Senior Portrait Sessions | Maine Family Photographer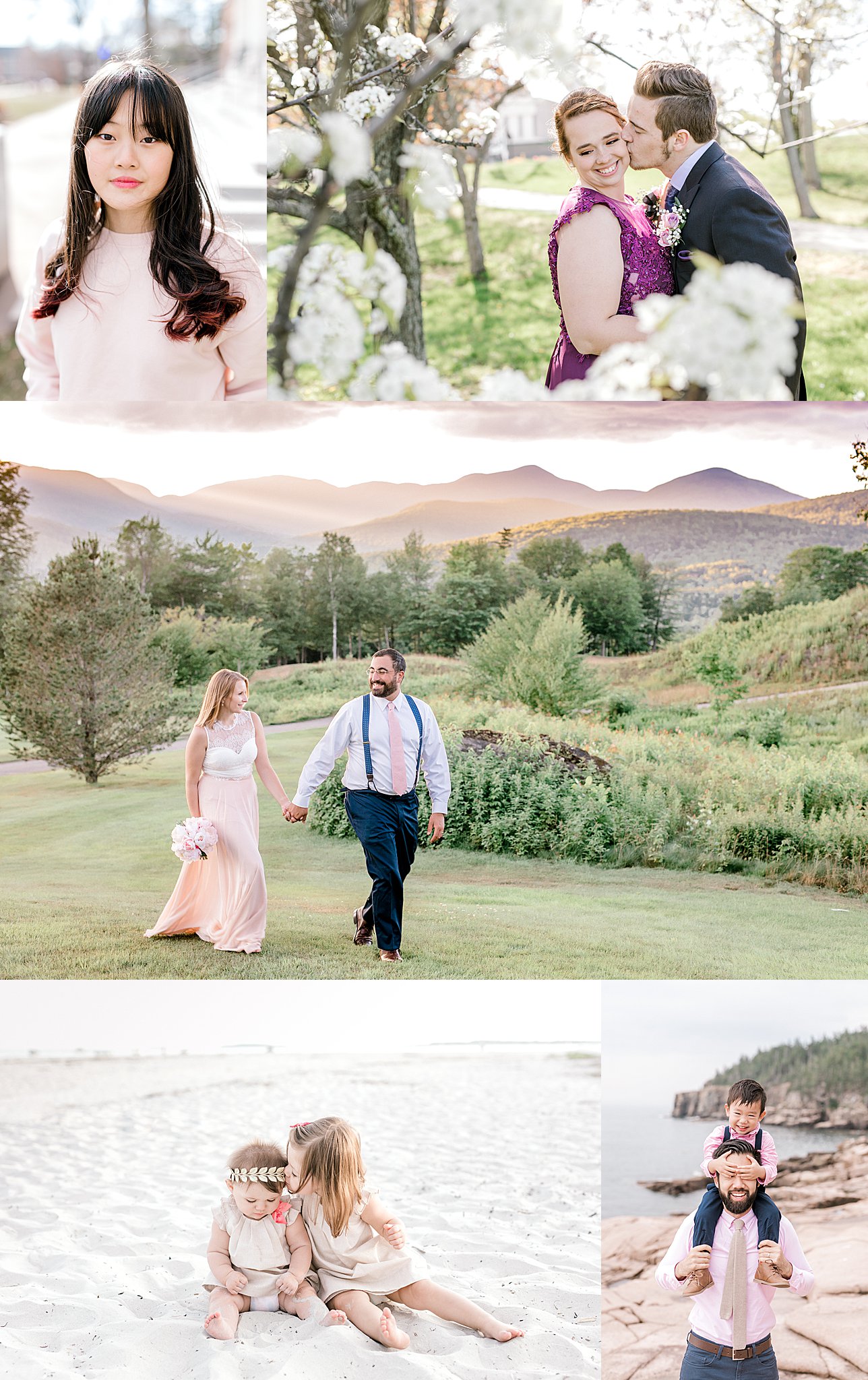 2018 was an INCREDIBLE year for me and my business! You're about to see what made this year so great – so many amazing couples and families who trusted me to photograph them and capture this small snapshot of a part of their lives.
WOW! What a year! Over 130 portrait sessions, mostly all taking place between June and October. I traveled all over New England, from Northern Maine, to Connecticut, Massachusetts, Rhode Island, and New Hampshire. I spent a ton of time driving the 2.5 hours back and forth to Acadia National Park in Maine, doing 22 sessions there this summer! I loved meeting so many families from all over the country and the world that came all the way to Maine to see our beautiful coastline, mountains, and forests. In 2018, I photographed 67 family portrait sessions, 22 couple sessions, 8 seniors, 3 college grads, 4 surprise engagement proposals, 1 birth, 2 birthday parties, 2 headshot sessions, 4 boudoir sessions, 6 maternity sessions, 5 Now I Lay Me Down To Sleep sessions, and 10 "other" sessions (like a newborn kitten session!!!) that didn't fit into these categories! And that's not including the weddings (look for that in my next post)!
Thank you so much to my husband, Steve, who barely saw me throughout the summer and fall months! Thank you to my siblings and close friends, who watched my son countless times while I was photographing when my and my husband's schedules overlapped. It means the world to me that I have a close knit group of people in my life that I trust so much to take care of Zane! Thank you to my sweet 4 year old, Zane, who sometimes had a hard time with me leaving, but was so well behaved for people watching him. And thank you, Zane, for putting up with me spending too much time at my computer editing! Lastly, thank you so much to all of my clients. I'm incredibly grateful to each and every one of you. I completely understand how stressful it can be having your picture taken. You have to be very vulnerable and trust me to show you at your very best. It never fails where children aren't on their best behavior on picture day, or someone fell and got a mark a half hour before you're supposed to meet with me. Trust me when I tell you that this is completely normal, and it happens to everyone! I can only hope that I was able to take these crazy situations, whether it's unfortunate weather, or not feeling your best, and turn them into beautiful, memorable photographs where you only remember how amazing your time together was!
I'll stop talking now and get on to the pictures! I couldn't just choose one from each session, so here are my favorite 1-3 images from each session this past year.  I've poured my time, heart, and soul into these images, and I hope you all love them just as much as I do!