Best of 2019 Family, Couple, and Senior Portrait Sessions | Maine Family Photographer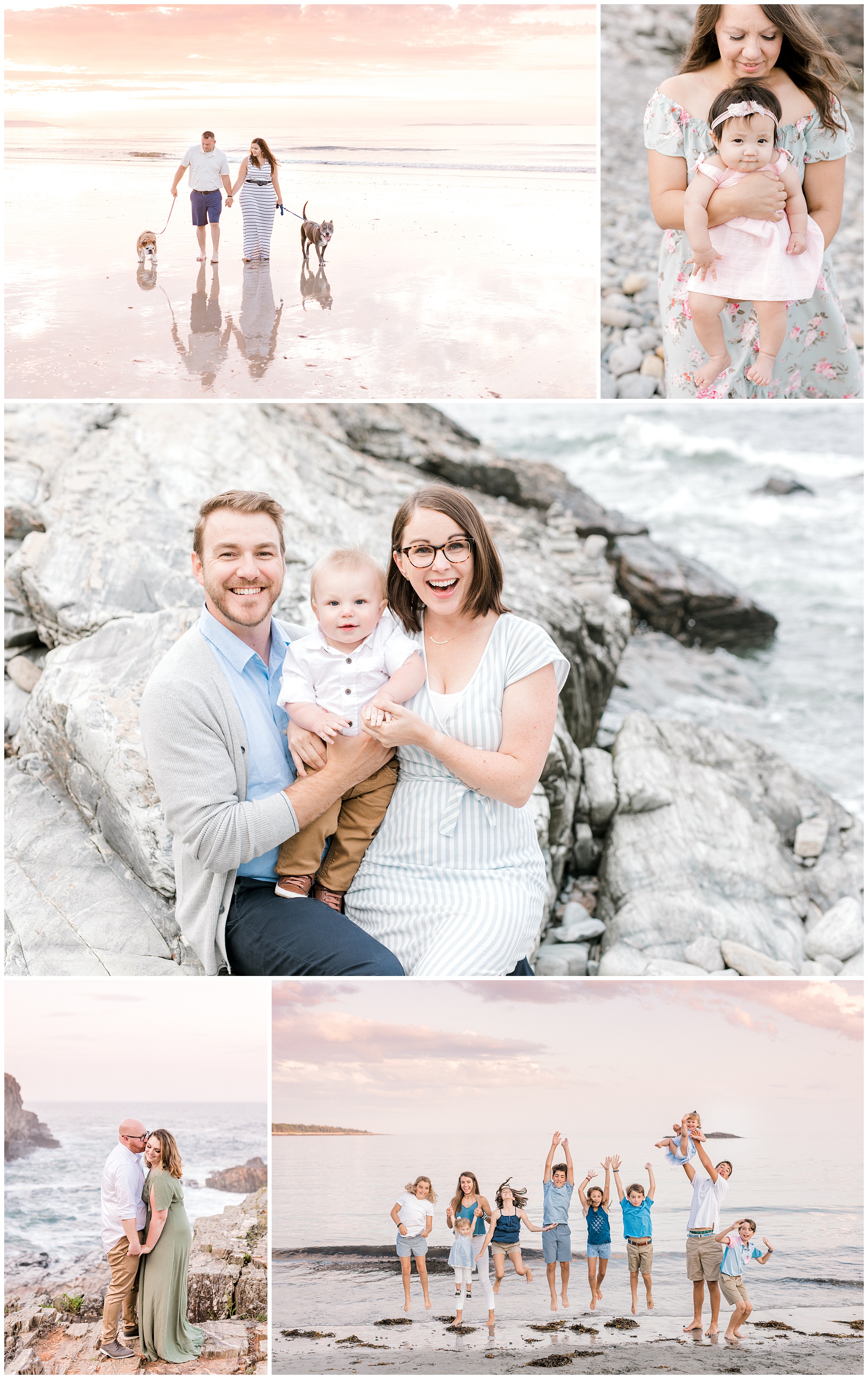 Every year, I tell myself that there's no way I could possibly outdo the previous year … and then 2019 happened! Although many people know me for my wedding photography, portrait sessions are a HUGE part of my business! I love that I get to travel to a different part of the state every day, and I get to meet so many incredible people!
Almost every client I meet asks me where I live. I always tell them that I live in Central Maine, which isn't particularly exciting. Up until this summer, I was in Augusta, and recently I moved to Gardiner, Maine, about 15 minutes away. The thing is that I hardly do any sessions within 30 minutes of Augusta/Gardiner! Although there are plenty of amazing people in the heart of Maine, the real beauty of Maine lies within its borders – from the mountains to the oceans! I feel so blessed that I get to see the various beautiful landscapes of Maine everyday, and that every portrait session has a unique backdrop! Even if I'm traveling to the same location, the weather and lighting that day, along with the people I'm photographing and their outfit choices, makes up a completely different session every time! You'll see as you scroll through these images, that portrait sessions can vary SO MUCH when it comes to these factors.
I photographed a total of 95 portrait sessions this year! To break that down even more, I photographed 48 family portrait sessions, 6 maternity sessions, 2 headshot sessions, 13 couple portrait sessions, 4 Senior sessions, 5 surprise proposal sessions, 2 births, 8 newborn lifestyle or Fresh 48 sessions, and 7 "other" sessions that don't fit into those categories, like adoptions and birthday parties!
I'm not going to lie, working with kids during portrait sessions can be TOUGH! I have to come prepared with every trick I can, and that includes always having some candy in my camera bag! What I've noticed with kids is that the more the parents are able to relax and have fun, the more natural and happy the kids are! No kid wants to stand still and look perfect in front of the camera, but when we're able to run, and jump, and laugh, the kids realize that photo sessions can be fun! I still do my best to get a couple of "looking-at-the-camera-and-smiling" photos during family sessions, but in the end, I'm much happier to get the fun and candid "in-between" shots!
You'll see in this post, that I do a huge variety of portrait sessions throughout the year. Family reunion portrait sessions are becoming more and more popular, as are couple or family anniversary sessions! I also do plenty of vacationing/travel family sessions, which I love! No matter what type of session it is, I love and appreciate every one of my clients, and I'm so grateful to be chosen to photograph this special time in their lives! Thank you so much to all of my 2019 clients, I hope to see you all again!
A special thank you to my husband, Steve, who didn't see much of me throughout the Summer and Fall! I promise we will have plenty of time together this Winter and Spring! Thank you to my 5-year-old, Zane, who is so patient with me while I'm working at home, and who doesn't mind being dropped off at various friends and family member's houses every day. Thank you to all those friends and family who helped out with Zane when I had to leave early for my sessions, and who helped watched Zane so that Steve and I could have occasional date nights!
I'll stop talking now and get on to the pictures! I couldn't just choose one from each session, so here are my favorite 1-3 images from each session this past year.  I've poured my time, heart, and soul into these images, and I hope you all love them just as much as I do!