Best of 2019 Wedding Portraits | Maine Wedding Photographer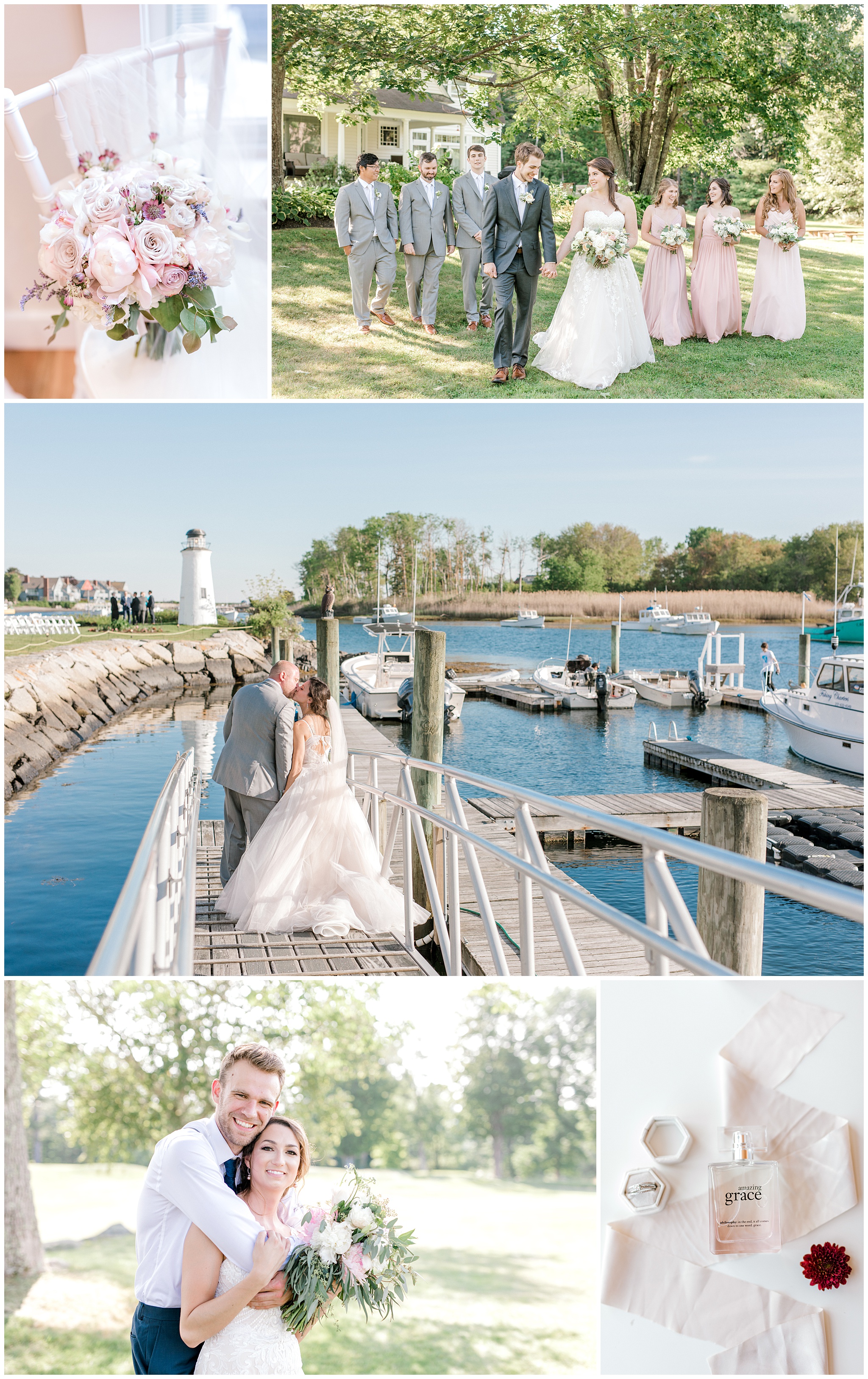 I'm feeling SO BLESSED after another incredible year photographing weddings! With every wedding day comes the anticipation, the butterflies, the excitement, the wondering whether I'll be able to truly meet my bride and groom's expectations. I give 100% of my energy, time, and heart into every wedding that I photograph, and I can only hope that it shows through these images!
There's one thing I'm sure of, my obsession with weddings is still strong! I love talking to my brides before their big day; seeing pictures of their dress, hearing what they have in mind for their florals, helping them come up with their wedding day timelines – I can't get enough of it! During the wedding day, I get downright GIDDY when I see all the beautiful things coming together! As many of you know, I am constantly on the search throughout the day for beautiful light. I scout out the perfect locations for the first look, family portraits, and couple portraits, all based on how the light is that day. I know that my brides have chosen me because they trust my artistic eye, and because they love beautiful photos as much as I do! I'm so thankful for that trust, it makes my job so much easier knowing that my clients love me and have put their full faith in me as their photographer!
This year, I was so happy to have Laura Stevens by my side for almost every wedding I photographed! She was my trusty second photographer, and when she wasn't second shooting, she was often assisting me instead! She is truly my right-hand at these events. She knows exactly what I mean when I send a quick hand motion to her across the dance floor, whether it means I need a different lens from my bag, a fresh battery, or just a glass of water! She helps carry my bags when my back is getting achy, helps set up my flashes at the reception, and most importantly, helps photograph the wedding days! Laura has a great way of blending in to the background when the guys are getting ready. She's able to capture them hanging out, donning their suits, and then document the entire day from a slightly different perspective than myself. I love that when I add her images to a wedding gallery, it just feels like it's filling in the gaps, not duplicating what I already have. And once the images are edited, I have a hard time remembering which one of us took a specific photo! I'm thrilled that Laura will continue to be a big part of most of my 2020 weddings as well!
My 2019 weddings mostly all took place in Maine, with only 1 in New Hampshire! I love how varied the venues were though, from mansions in the mountains, to inns on the coast. Most importantly, I love the genuineness of each of my couples. Every picture here just shows such pure love between two people. It honestly helps keep my relationship with my husband strong, because I get to witness other people's relationships, and bring that joy back into my marriage. I even got to photograph a very special wedding this year – my own sister's! I actually got to play bridesmaid AND photographer that day, which was so hard, but so fun at the same time!
I'm so excited to see what 2020 will bring! Happy New Year!