Brandon and Emily's Western View Golf Course Wedding | Augusta, Maine, Wedding Photographer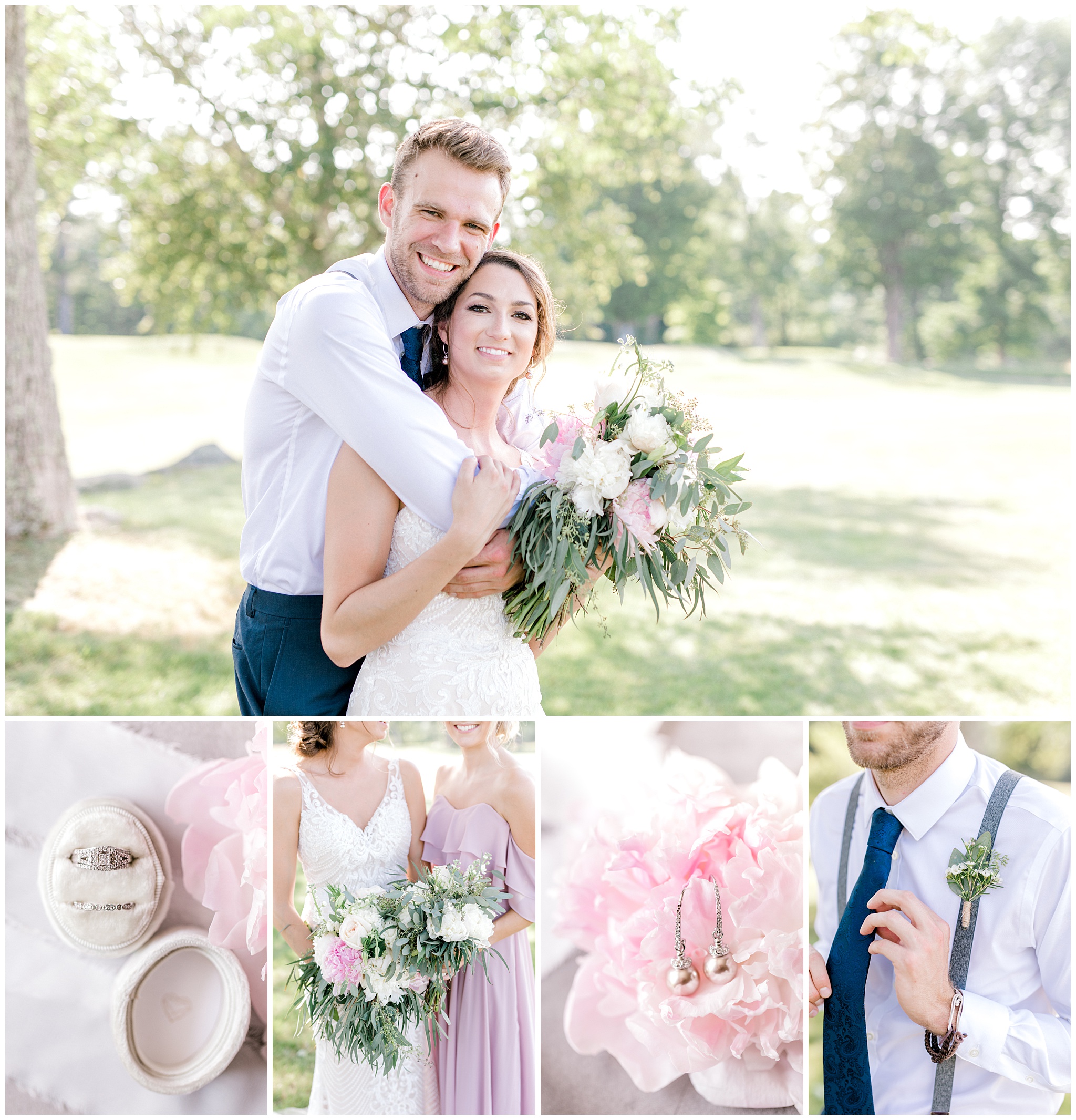 A sunny and warmer-than-average day greeted us as we celebrated this gorgeous couple at a local Maine golf course!
Emily and Brandon met while they were both on the basketball teams at UMA during Emilly's Senior year in 2015. This will make sense when you see how tall they both are 🙂 A year later, Brandon blindfolded Emily and drove her all the way from Augusta to New Harbor, over an hour away. Still blindfolded, he took her hand and guided her all the way to the top of Pemaquid Lighthouse. When he finally let her take off the blindfold, she found him down on one knee, and of course, she said 'Yes'! Last year, their wedding planning was put on hold when they moved to Billings, Montana, for Brandon's job. They decided not to wait any longer, and had a sweet and intimate ceremony at City Hall in Billings, and they were officially married! They jumped back into wedding planning after that, knowing that they still wanted to hold a special event to celebrate their marriage with their friends and family back in Maine.
Emily and Brandon chose Western View Golf Course in Augusta, Maine, for their wedding. They took a big chance on this, as Western View had only recently started booking weddings, and theirs would be the very first wedding to be held at this golf course! I recently moved out of Augusta, after living there for 6 years, and I didn't even realize there were any golf courses in Augusta! Of course, this could be because I don't golf 🙂 I was pleasantly surprised to find that Western View was not only a mere 10-15 minutes from the heart of Augusta, but was expansive with a gorgeous mountain backdrop, and a beautiful ceremony space and reception tent! What a treat to only have to drive 20 minutes from my new home in Gardiner to this venue! The owner, Amy, was on site that morning when I went to set up my lighting equipment. She showed me around a bit, and I found out that Amy also did all of the table decor AND all of the florals! WOW!
July 22 ended up being on of the hottest days of 2019 so far. The forecast told of temperatures in the 90s, with a heat index of 105, and 80-something percent humidity. I prepared a cooler of waters and gatorade, and expected my makeup to melt off within minutes! I went to Emily's Mom's house to photograph the girls getting ready. I instantly fell in love with Emily's dress, a modern take on Great Gatsby elegance. I knew that this was going to be an amazing day! Scroll down to read more about this incredible wedding and see the gorgeous bride and groom!
Venue: Western View Golf Course, Augusta, Maine
Florals and decor: Amy of Western View Golf Course, Augusta, Maine
Hair Artist: Judy McDonald of Serendipity, Gardiner, Maine
Makeup Artist: Lindsay Harwood
Dress: Step'n Out, Billings, Montana
Suits: Men's Wearhouse
Catering: C & C Knead Thyme Catering, Gardiner, Maine
Cake:
DJ: DJs of Maine, Augusta, Maine
Photographer: Andrea Simmons Photography, Gardiner, Maine


On Emily's necklace, she wore a cross, along with the diamond from her Mother's engagement ring. I love this idea!


I gasped in delight when I saw Emily's cat stroll into the room! I have a minor cat obsession, and wanted to drop everything to snuggle her right then!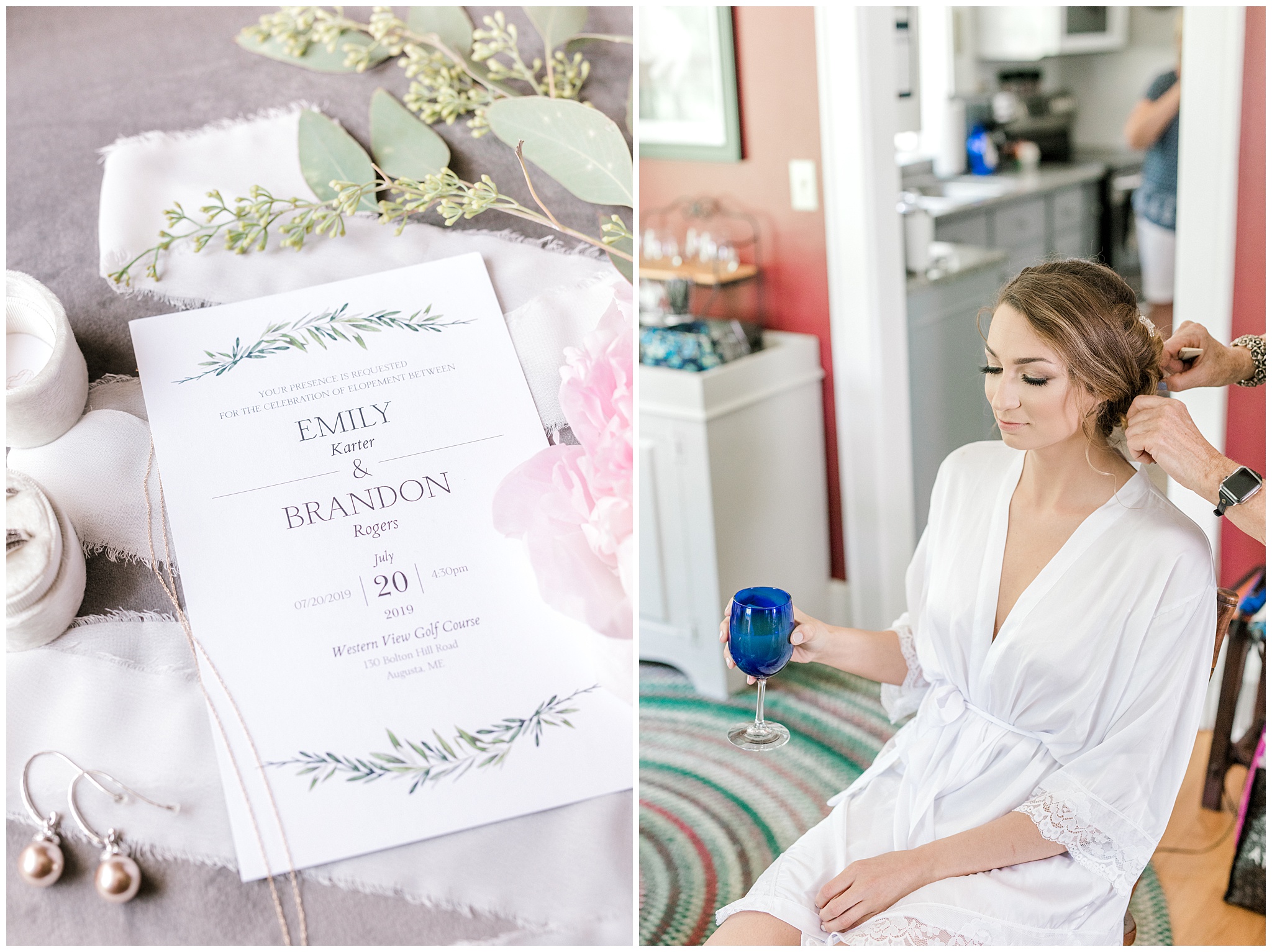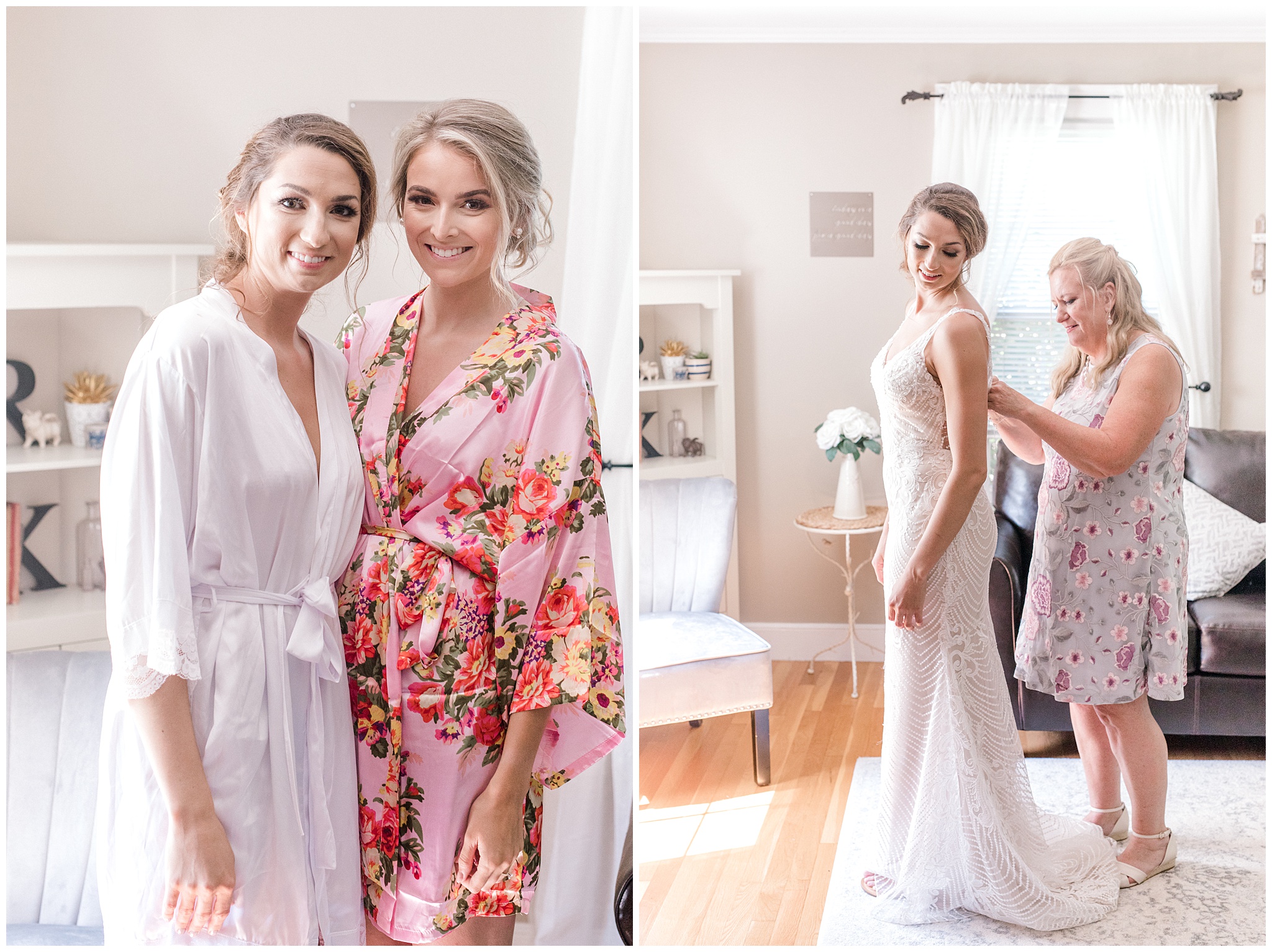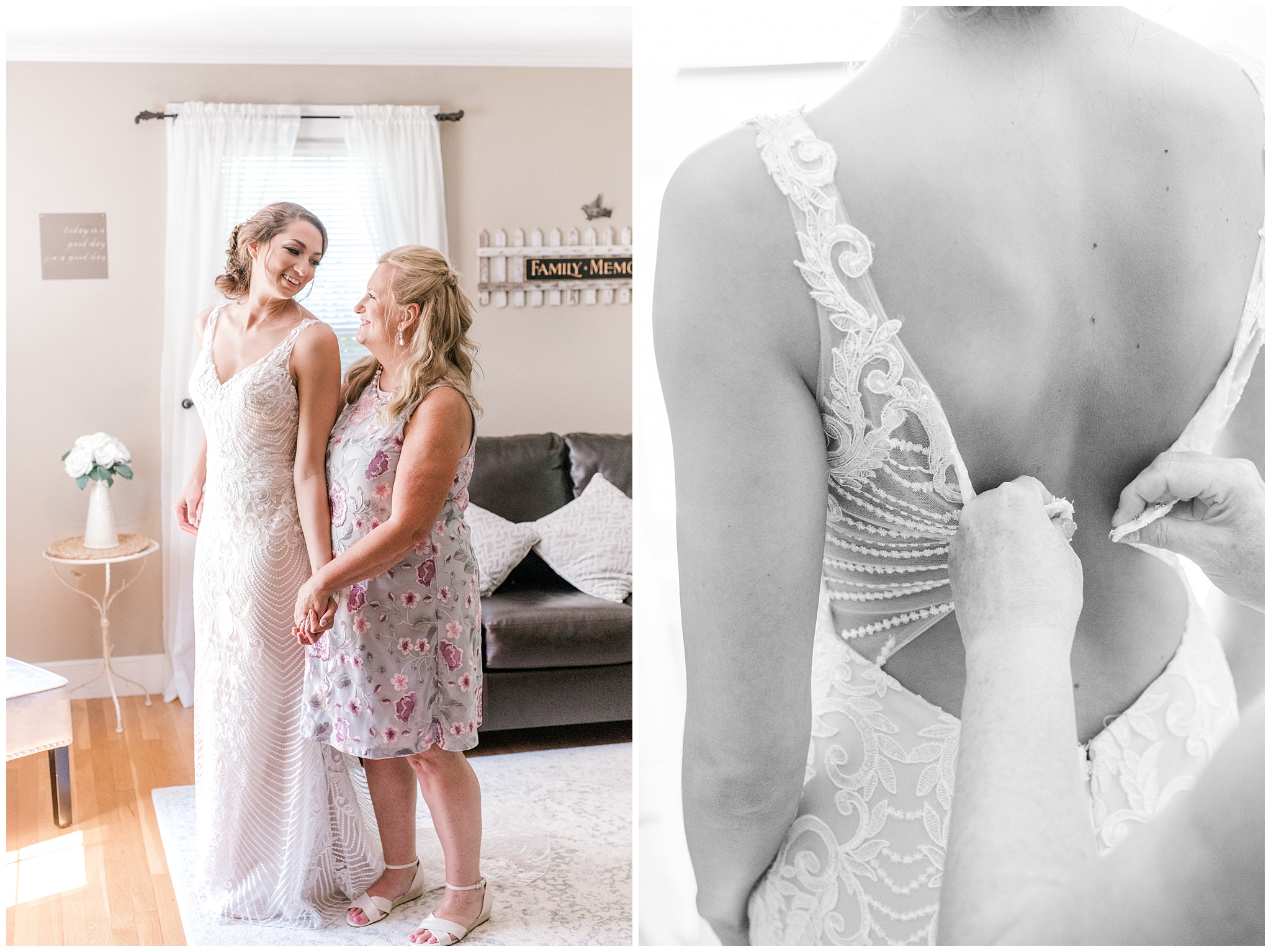 Emily's Dad gave her a special fishing lure, her "something blue", as a reminder to their days spent together fishing as Emily grew up. He even brought a thread and needle, and skillfully wove it into the back of her dress, how sweet!


I love that Emily's Dad walked her up to her first look. He gave Brandon, and then Emily, a hug before he left them alone, but by that time, Emily was already in tears!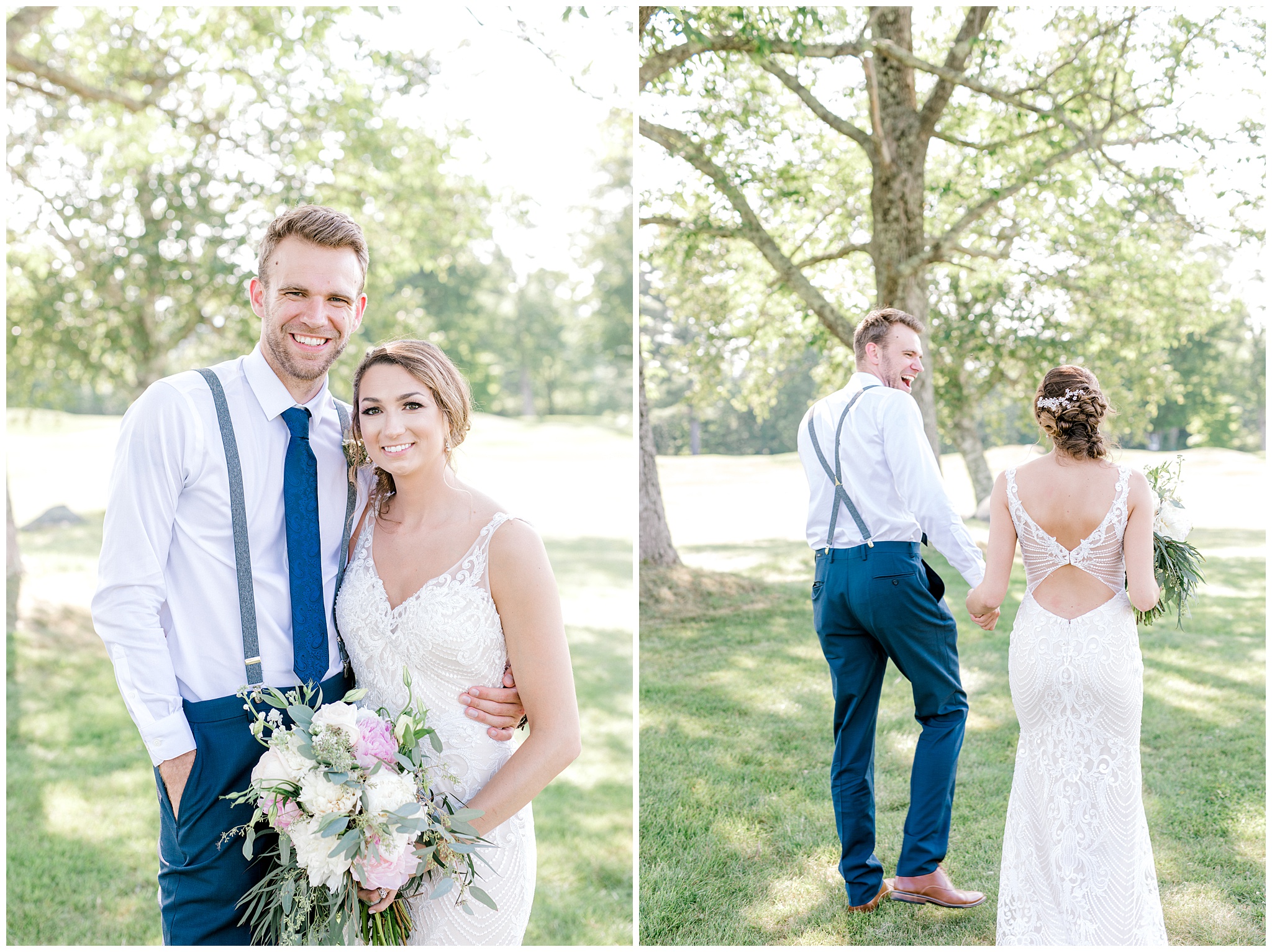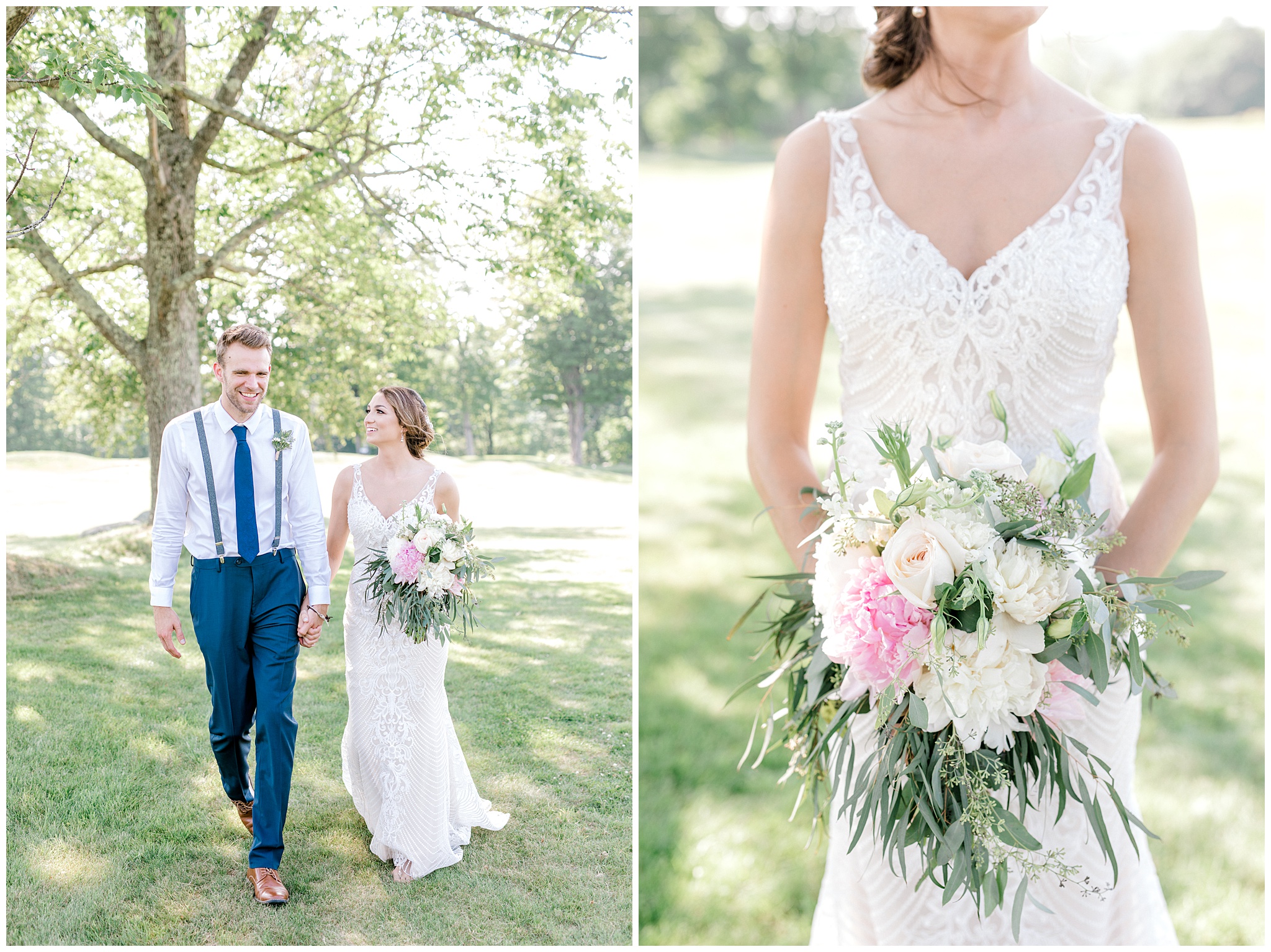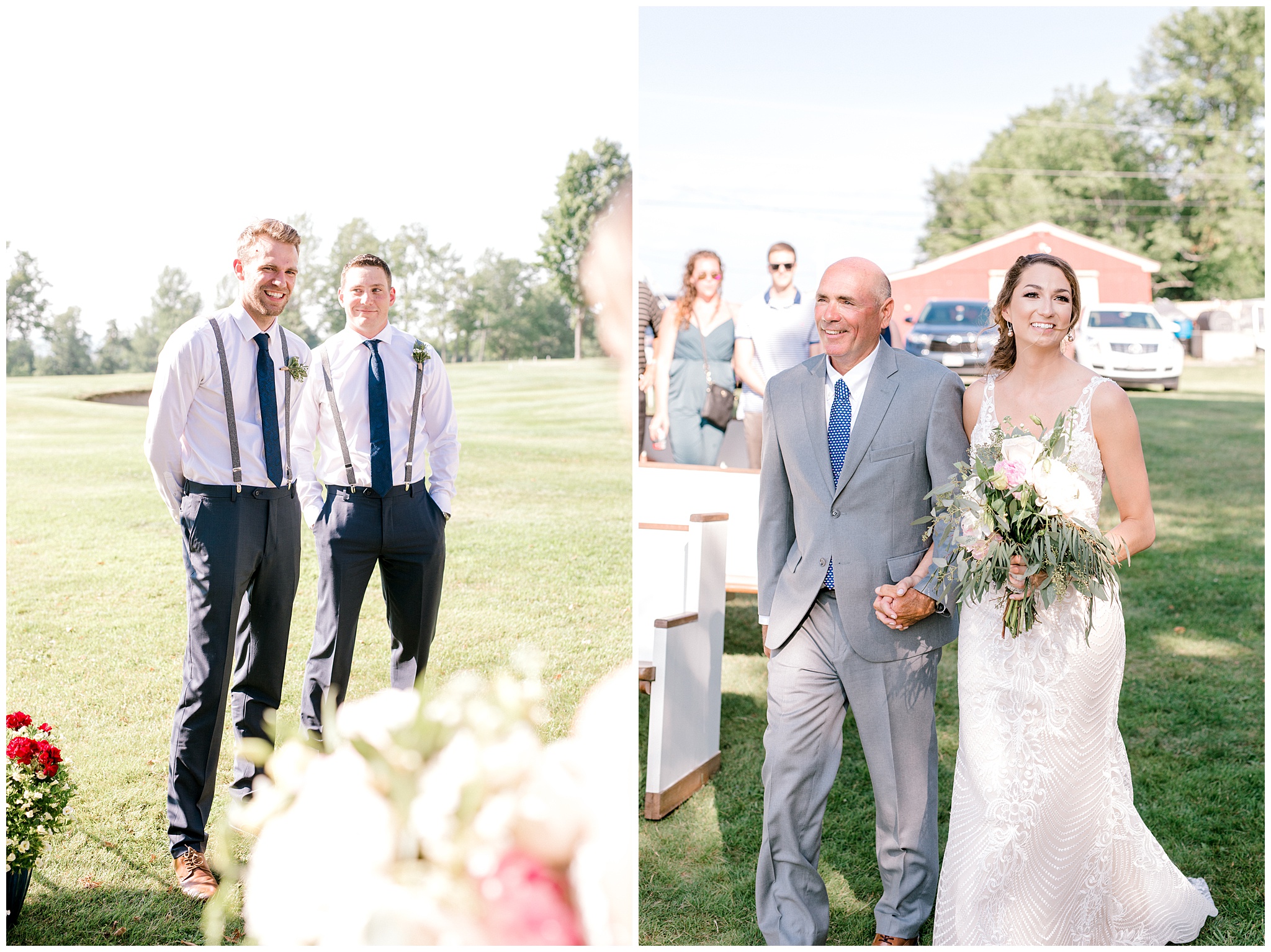 Brandon's niece stole the show that day, and the bride and groom didn't seem to mind a bit! You could tell that the little girl, Lauren, absolutely adored her uncle and new aunt! She kept saying that it was Brandon's birthday, because it only made sense since there was a party and cake!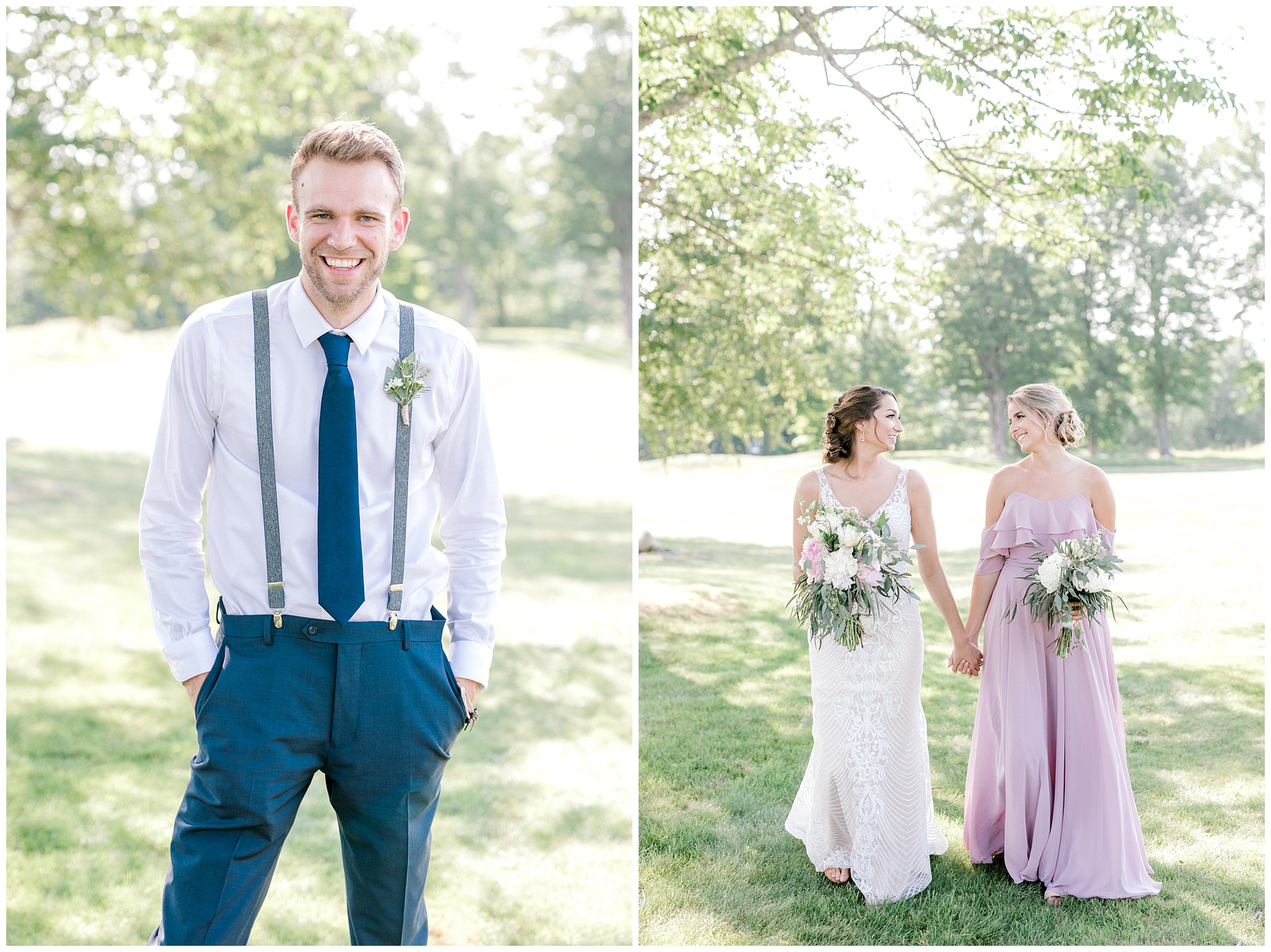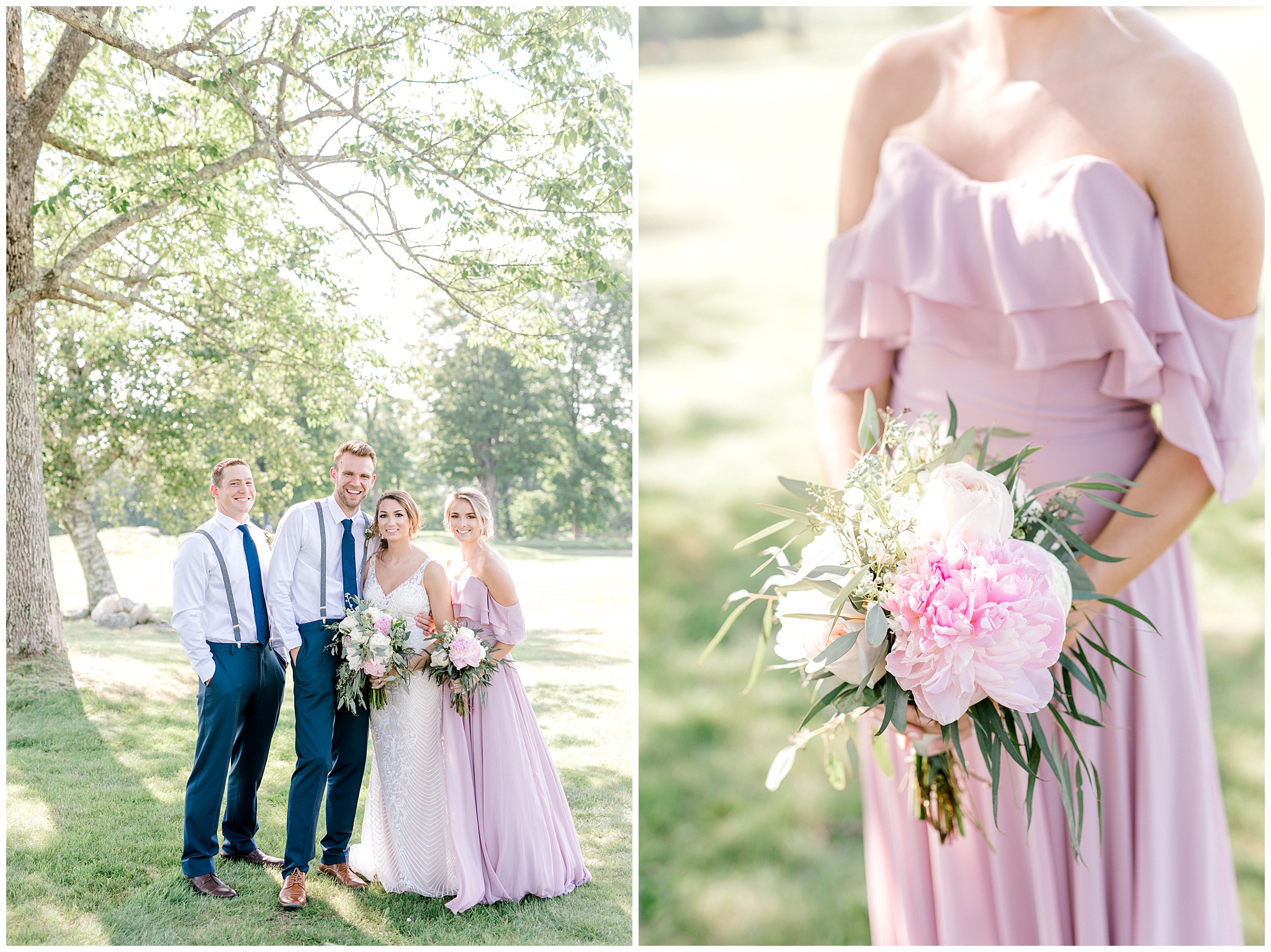 How cute are these favors?! What guest wouldn't want to take home some coffee to brew the morning after a wedding?!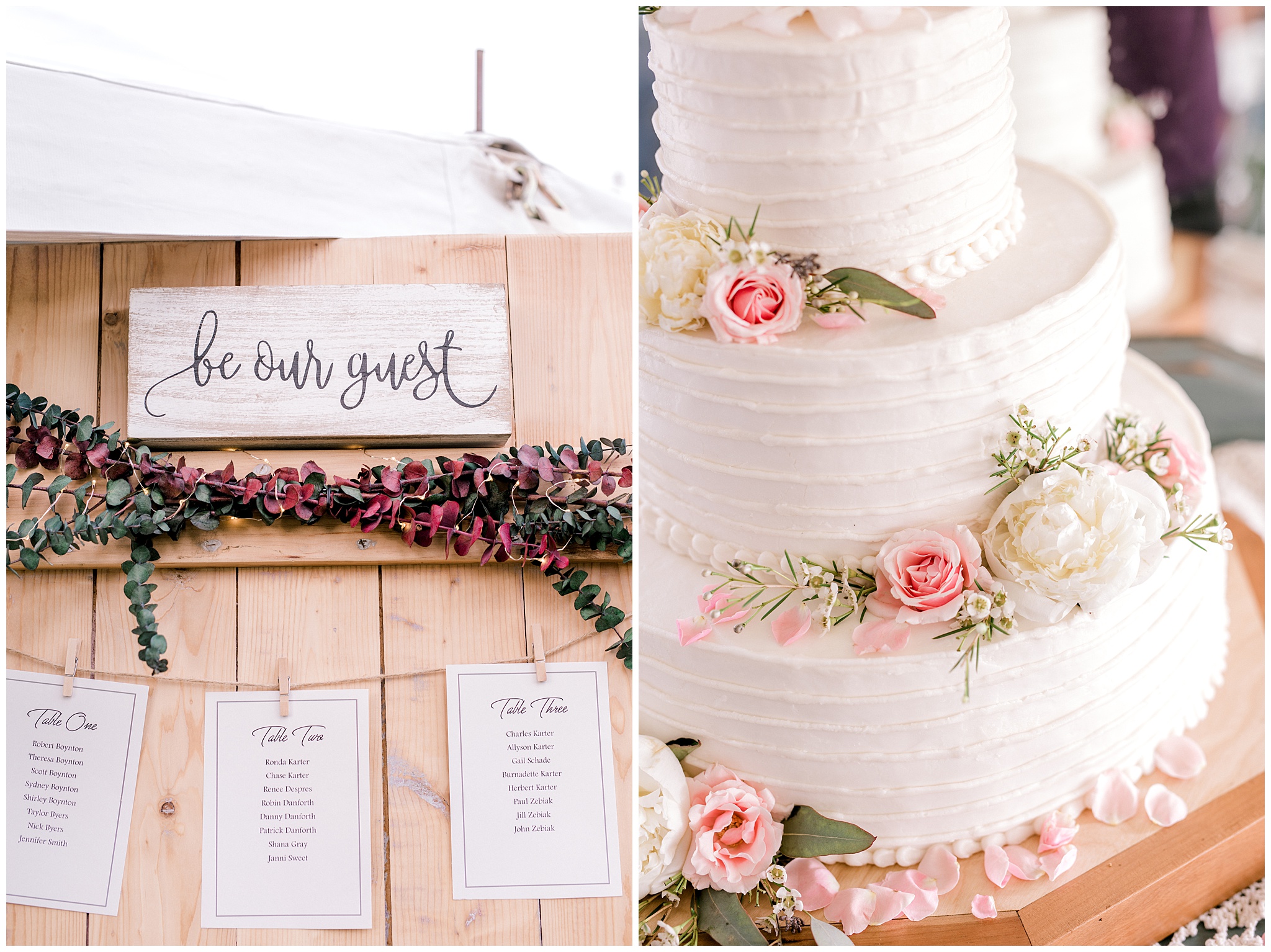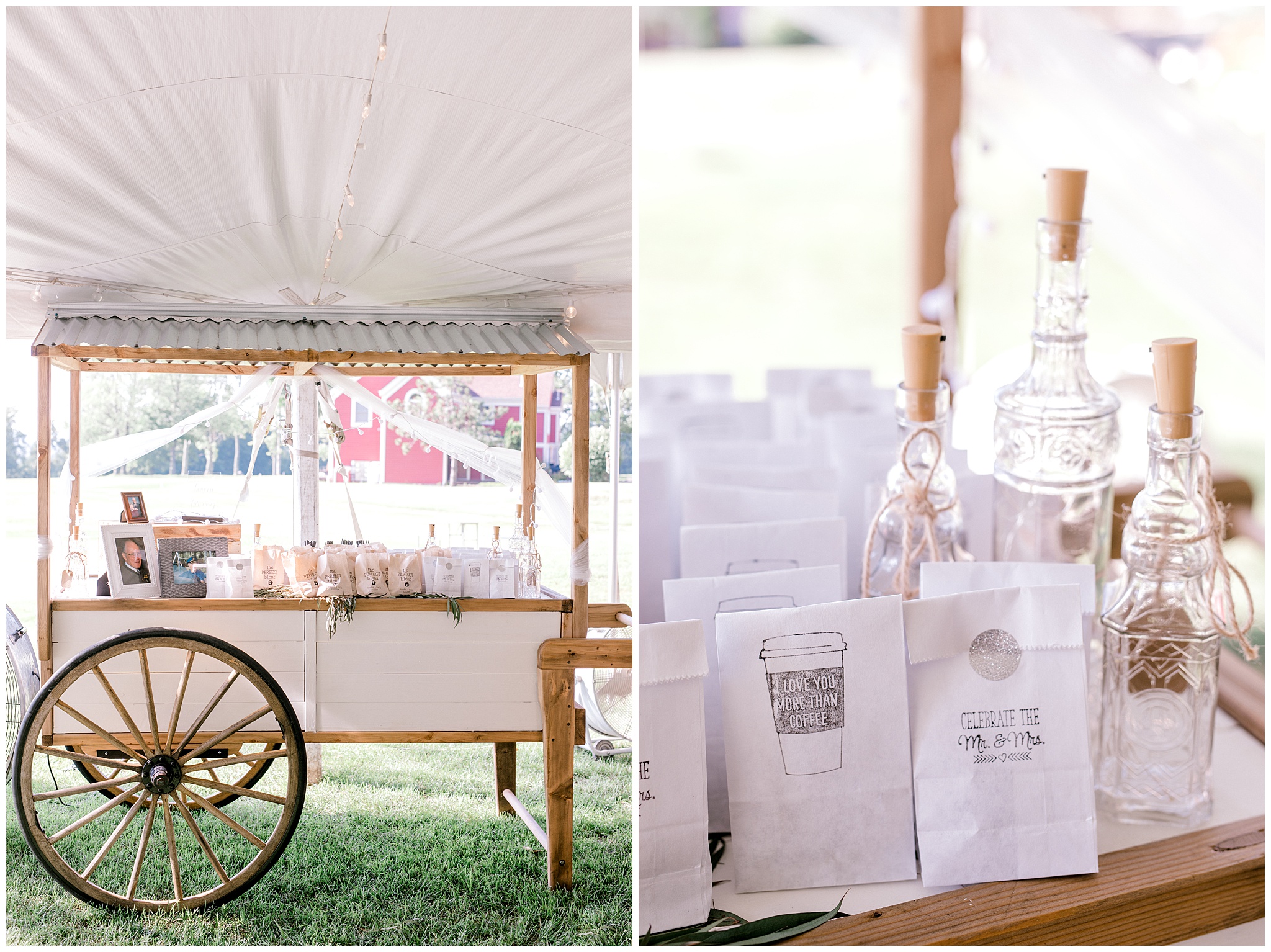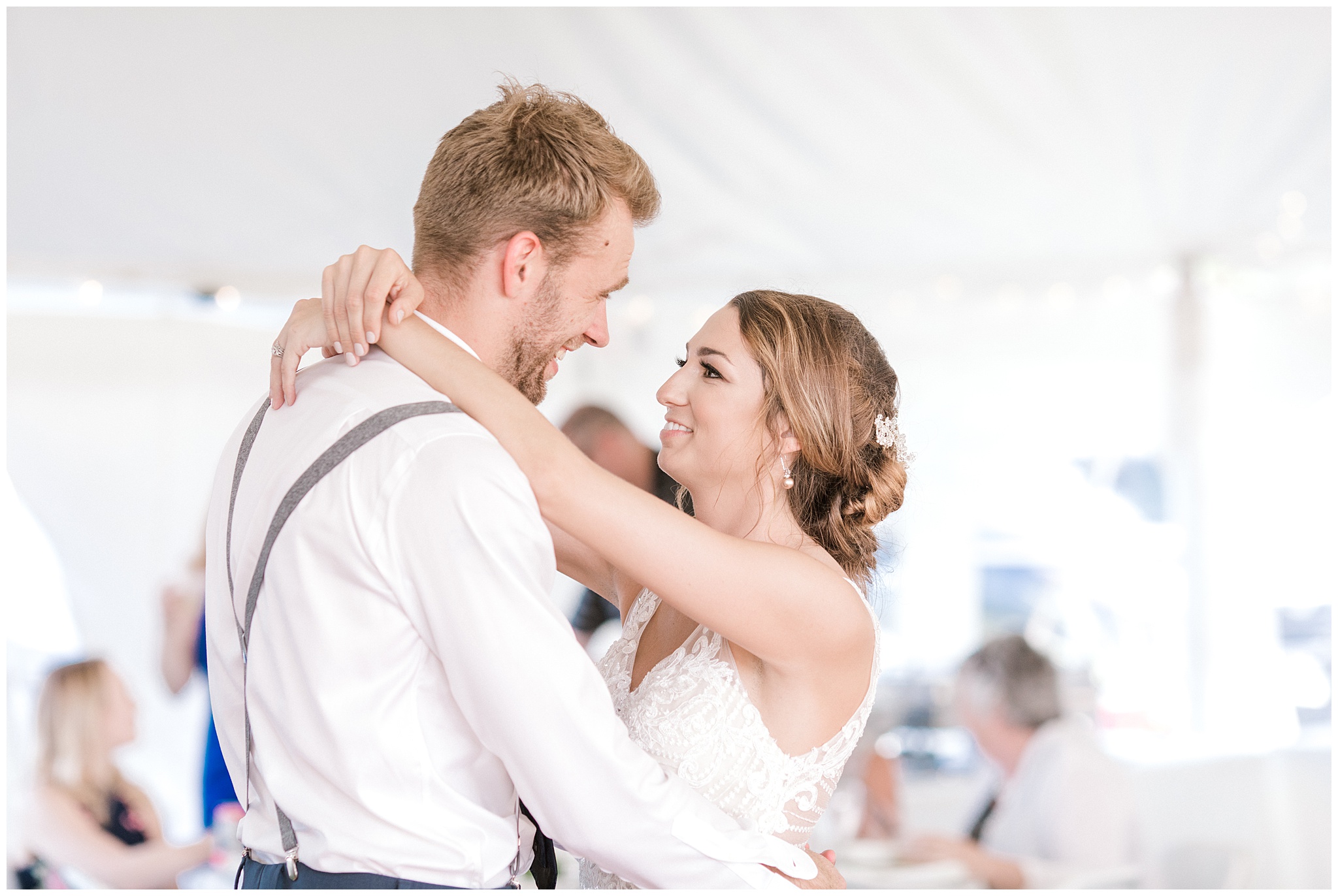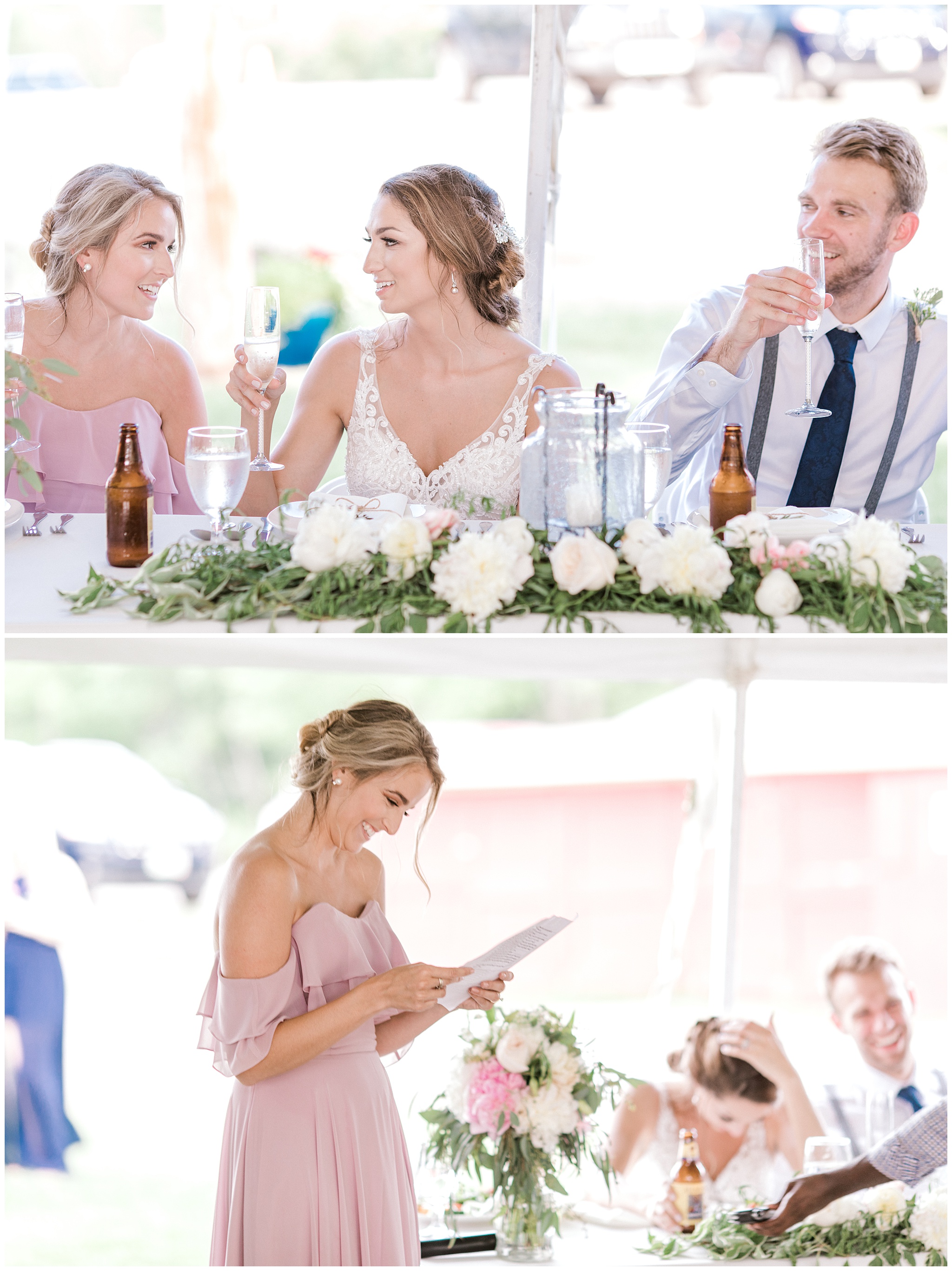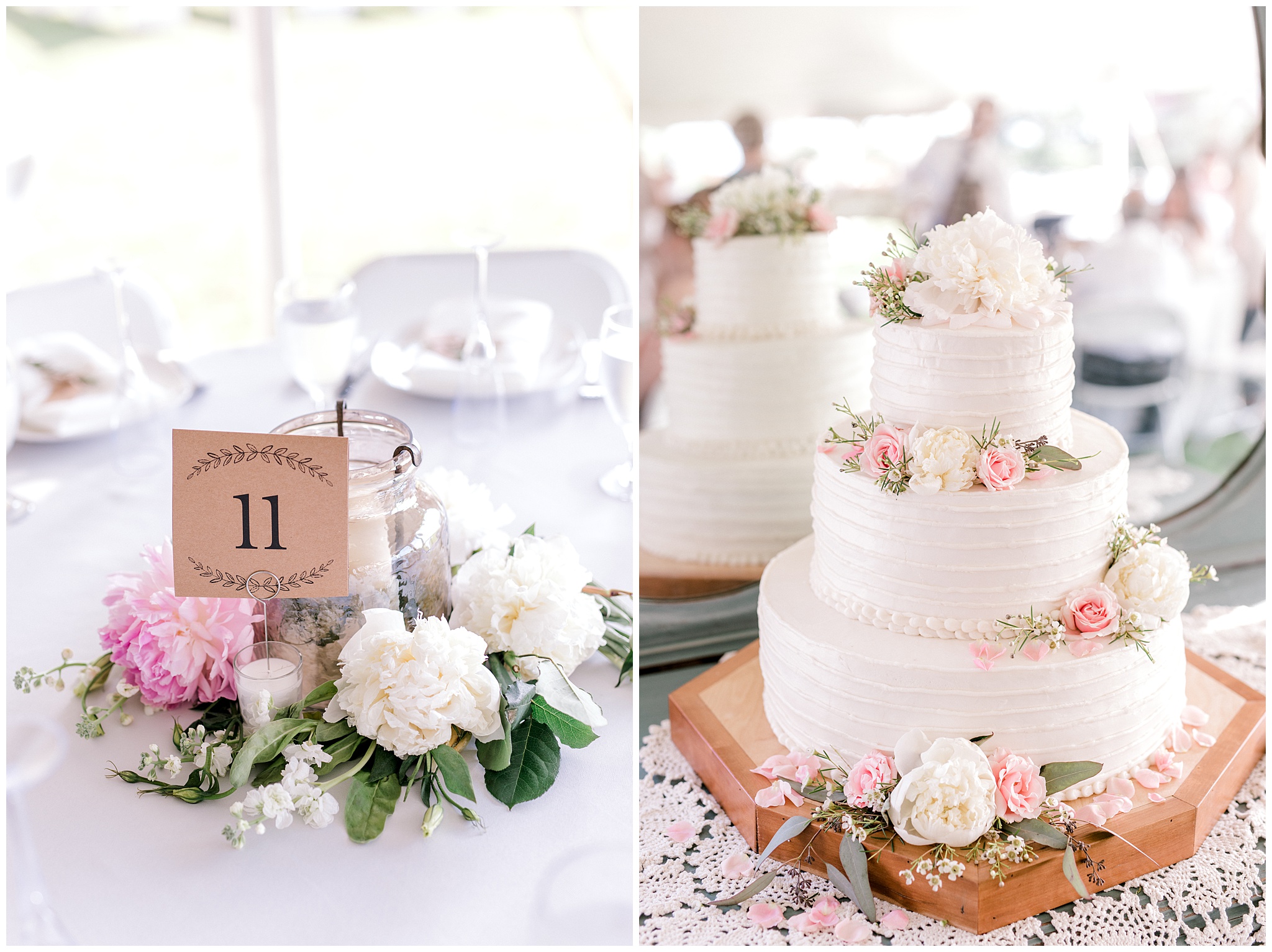 We finished the evening off with a stroll along the golf course, as the sun set over the mountains. And with a soft breeze throughout the day, the heat didn't even end up being too bad!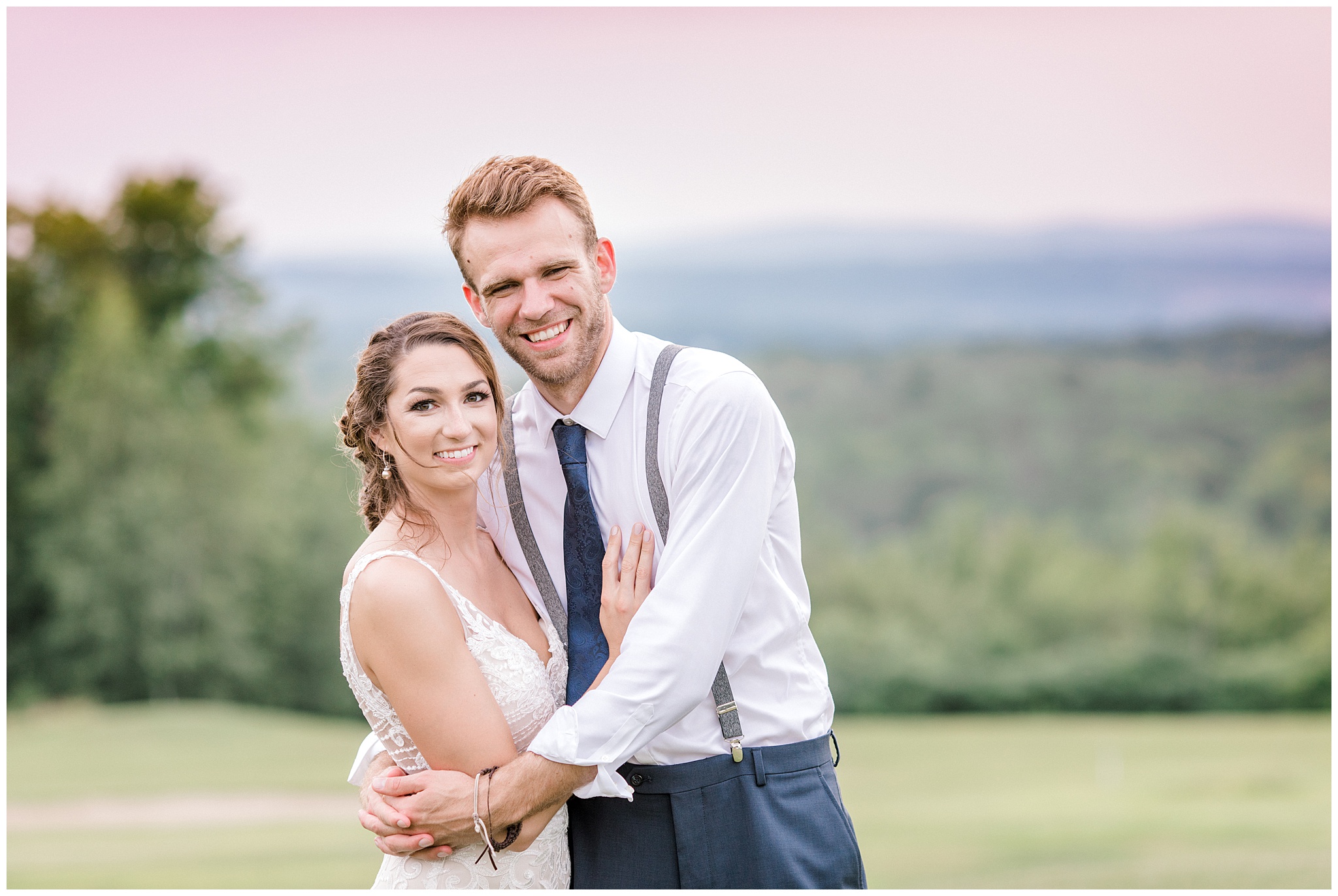 I had to end with this picture, because if there is anything I remember about these two, it's how much they smiled and laughed throughout the day! Thank you, Brandon and Emily, for trusting me to capture your amazing wedding day, and congratulations!