Brandon and Fuschia's Backyard Fall Wedding | Brooks, Maine, Wedding Photographer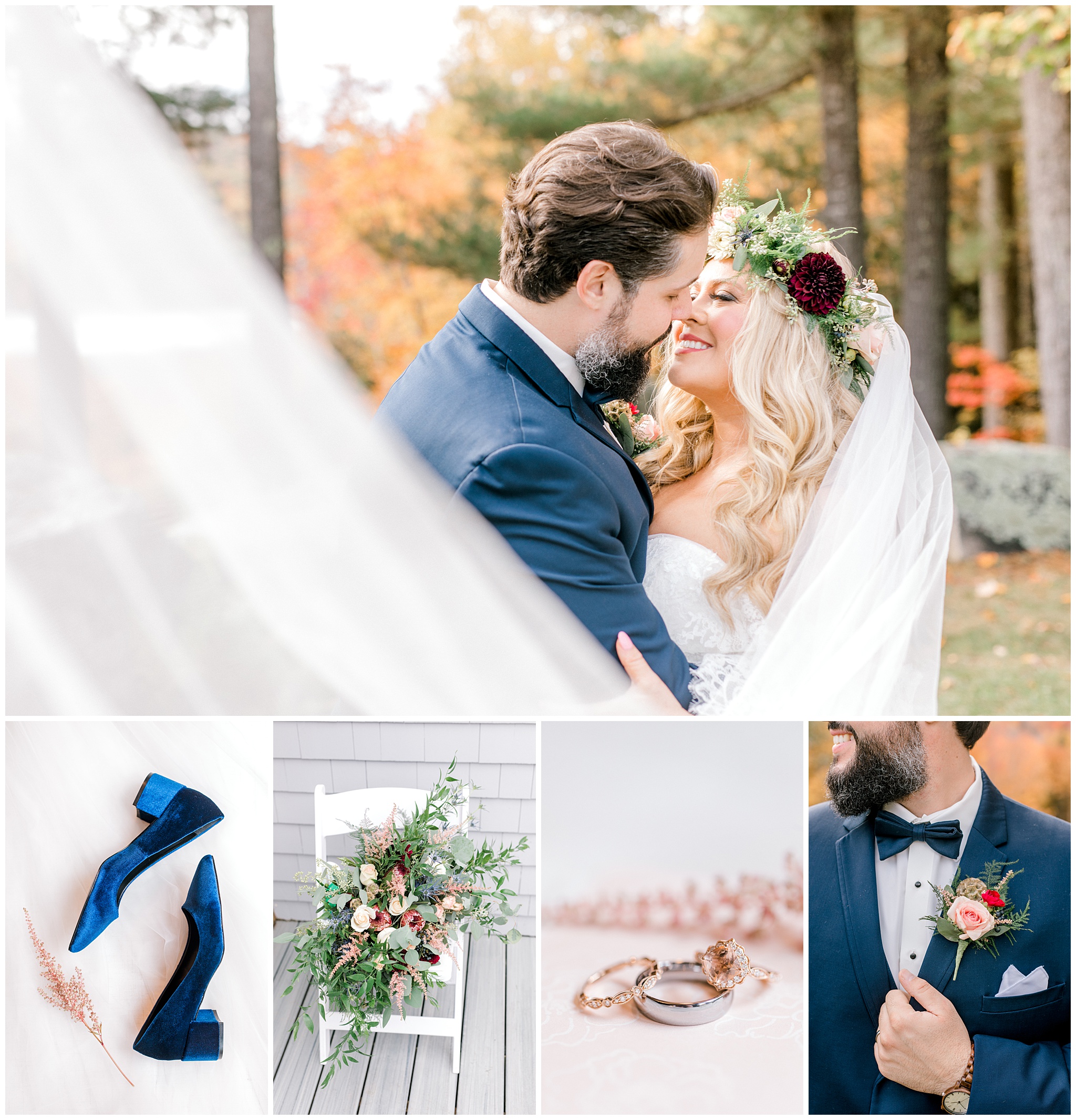 "I've loved this guy for 12 years, I loved him from the moment I saw him." That's what Fuschia told me about Brandon when I met with her last Spring, and my heart melted! This is the perfect backyard, Sunday brunch, Fall wedding!
Fuschia and Brandon met 12 years ago in college, and up until around 2 years ago, they were just friends! Once they took that next step though, things progressed quickly, as they realized how perfect they were for each other! They chose to get married at Fuschia's parent's home in Brooks, Maine. Not only was this Fuschia's childhood home, but Fuschia is very close with her parents, she even calls her Mom her best friend! The decided they wanted a Sunday brunch, really just a big celebration for their friends and family to be together! During our meeting, Fuschia and I bonded over our love of cats, the Princess Bride, and God! She has such a bright and happy personality, someone who is easy and fun to be around. I met Brandon during their engagement session in Acadia National Park last month. We went to Sand Beach, where Brandon proposed to Fuschia last summer. I could tell right away why Fuschia loved him, they seemed so natural together, and Brandon has a very kind and gentle presence. I knew that based off their engagement session, the wedding was going to be amazing, but I wasn't even prepared for what I showed up to that day!
I arrived early Sunday morning on a mid-October day to find Fuschia's parents bustling about inside with last minute preparations. It was oddly warm out for October, with some clouds in the sky. The florist was decorating the reception with some of the most beautiful eucalyptus garlands! When I walked into the backyard to check out the ceremony site, I was blown away by the incredible view of the mountains and lake, with golden and red trees everywhere! Fuschia was upstairs with her bridesmaids getting their hair and makeup done. They had a table set up with a white porcelain dining set that Fuschia had bought years ago, knowing that one day she would want to use it at her wedding. As the morning went on, I watched as family and friends arrived, lots of hugs were exchanged, and everyone admired the beautiful foliage. The ceremony start time came and went, as the getting ready process was taking longer than expected. When announced to the guests, everyone just chuckled and went on chatting with each other. Brandon and Fuschia were married under the tall trees in the backyard, the same trees that had once shaded the playground that Fuschia and her siblings played on as children. During the ceremony, a fluttering of ladybugs filled the air, and started landing on all of the guests and bridal party! There had to be at over a hundred of them, they filled the air, gently floating around, crawling on the bride's veil and dress. No one seemed to mind, and it kept everyone smiling and giggling throughout the ceremony! I've never seen anything like it! Scroll down to see and read more of this beautiful day!
Bridal Dress and Suits: Blush Bridal & Formal – Bangor
Bridesmaid Dresses: The Henry's Bridal Boutique and Formal Wear
Catering: Jeff's Catering & Event Center
Florals: Unity Flower Shop
Cake/desserts: Frank's Bakery & Custom Catering
Videographer: LIBBY360
DJ/band: Nor'East Entertainment
Hair and Makeup: Kimberly Savage Makeup Artist and Hairstylist
Rentals: Wallace Events
Officiant: Uncle Craig
Photographer: Andrea Simmons Photography
Second Photographer: Laura Stevens Photography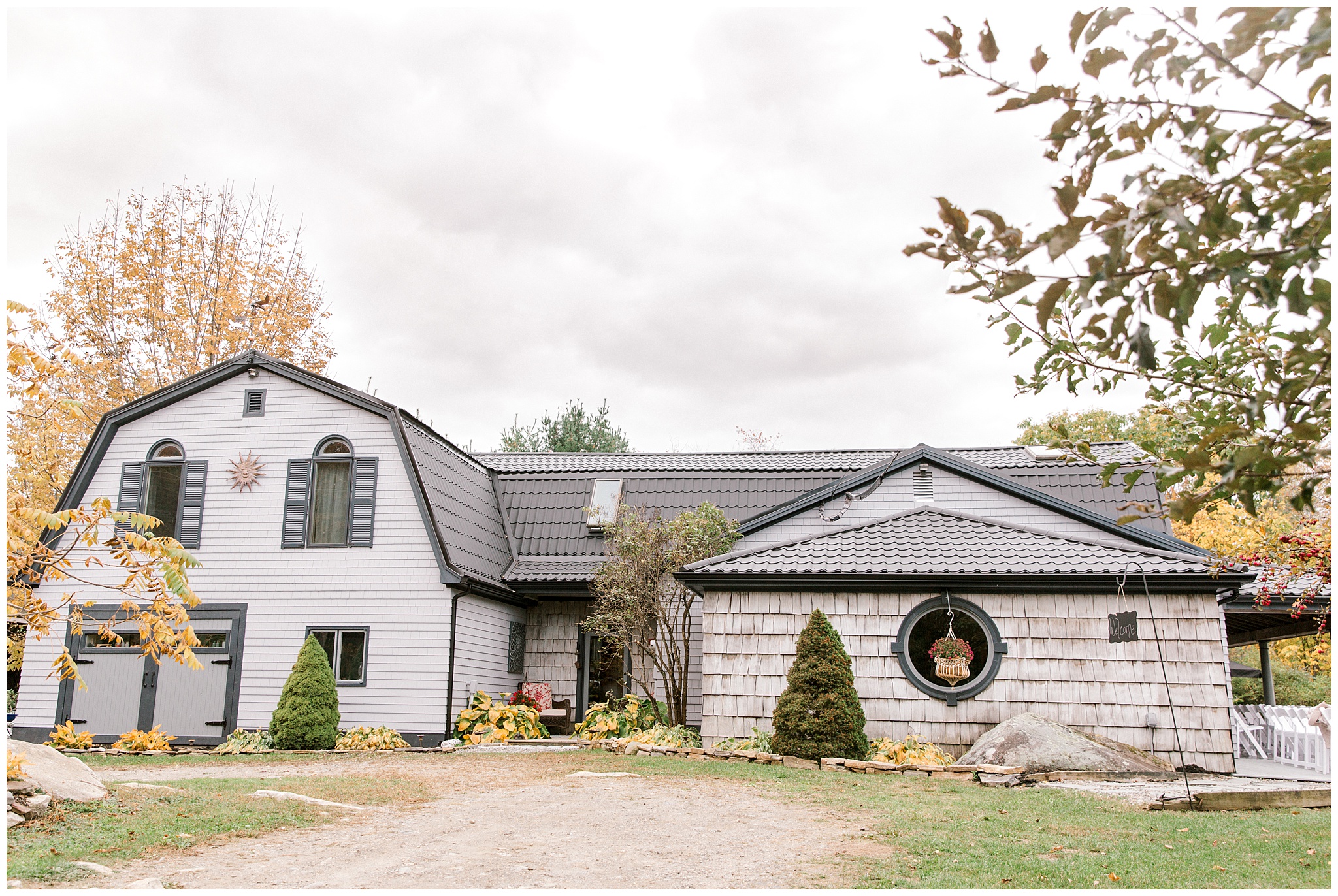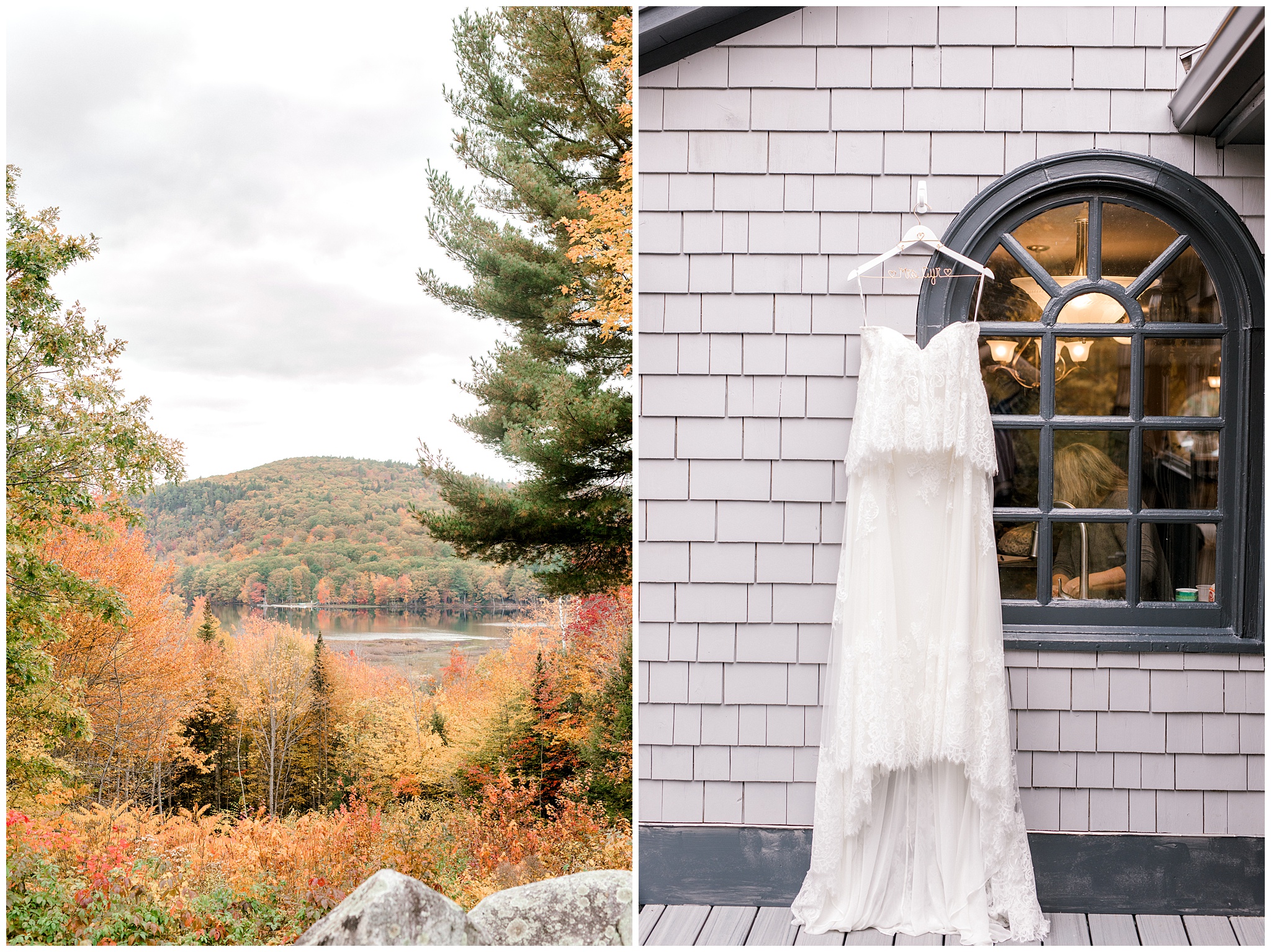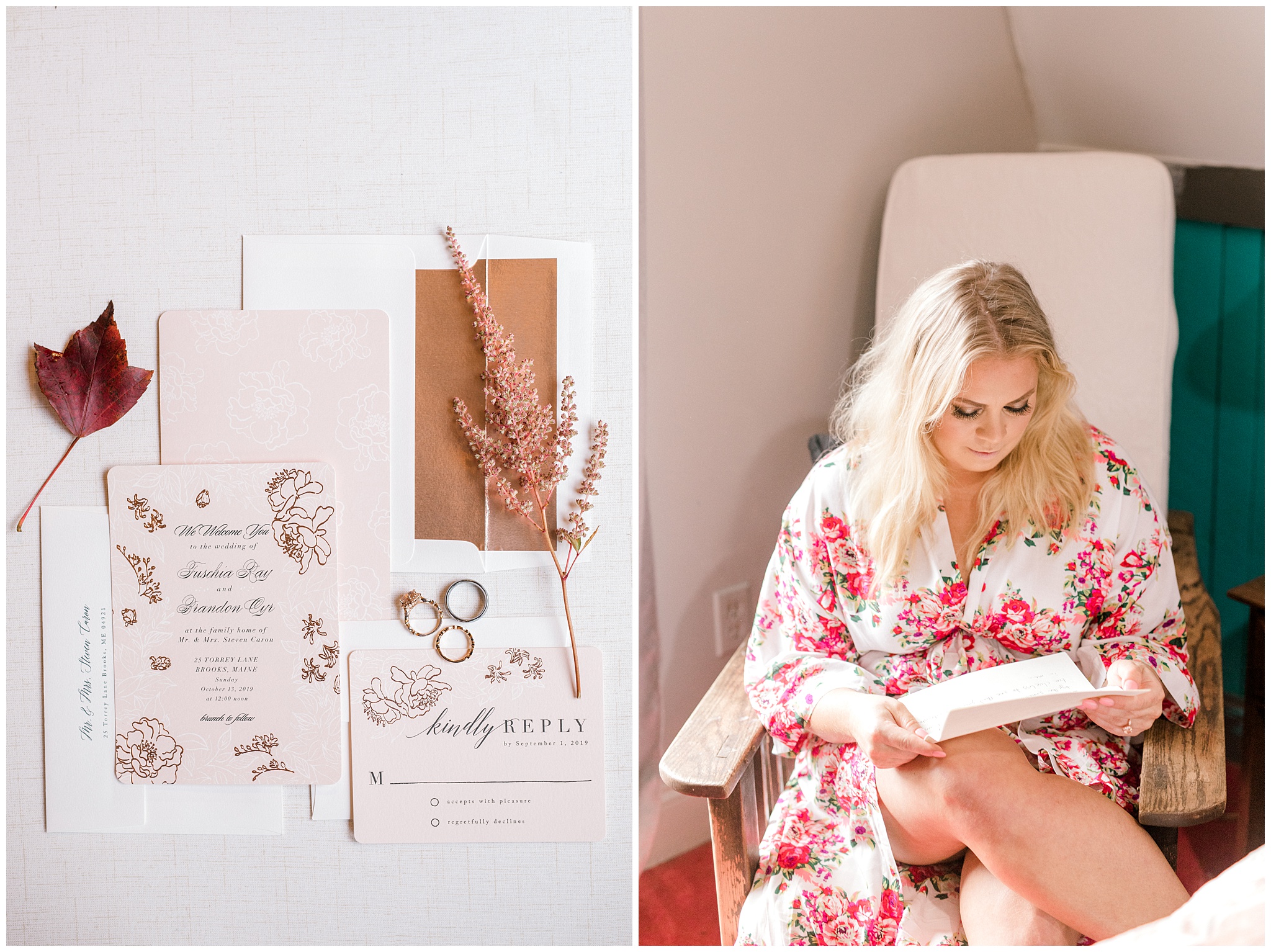 Above, Fuschia had custom jewelry dishes made for her bridesmaids, mother, and mother-in-law! How amazing are these?!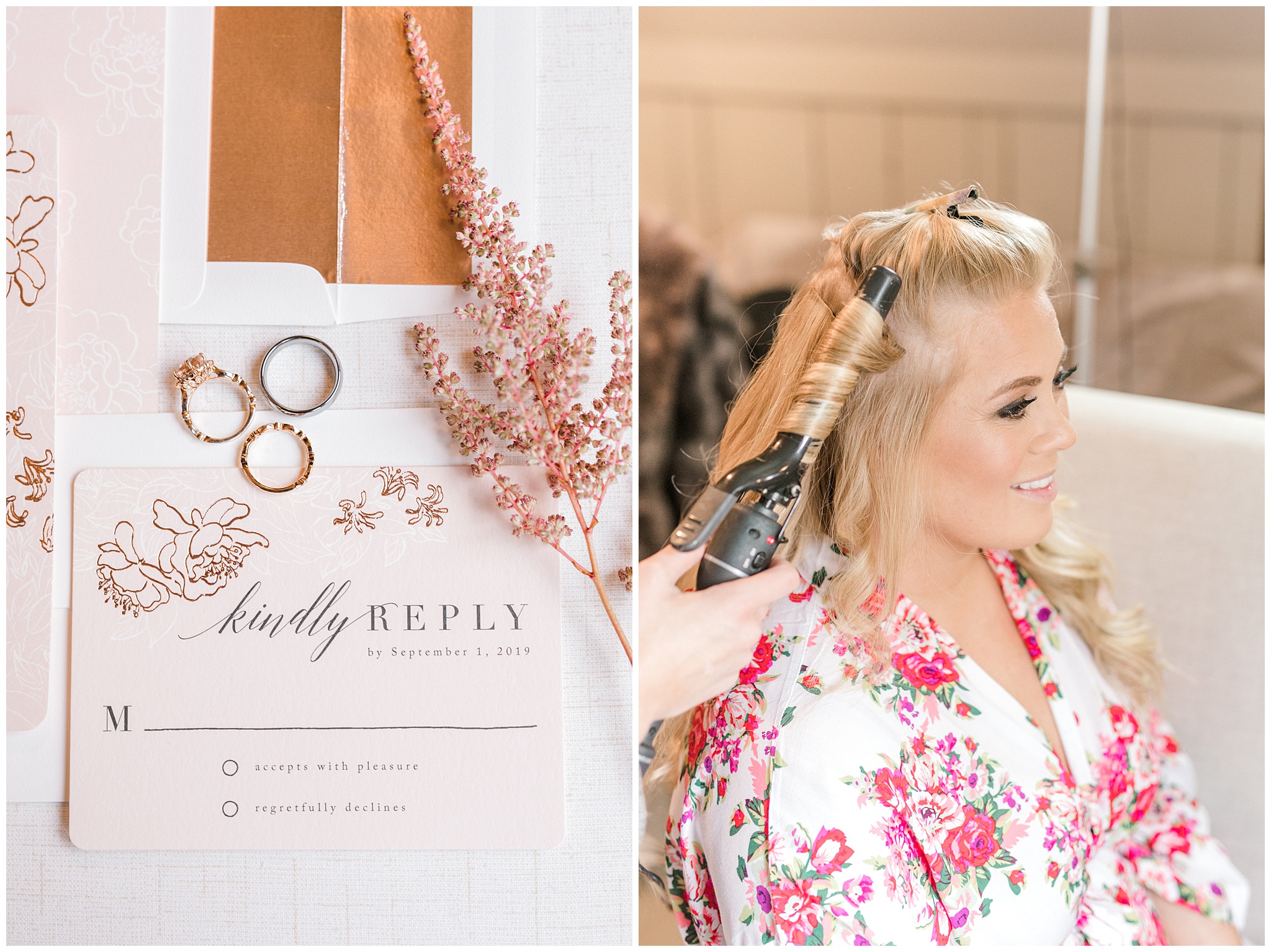 Fuschia's brother came in to give her a quick kiss on the forehead!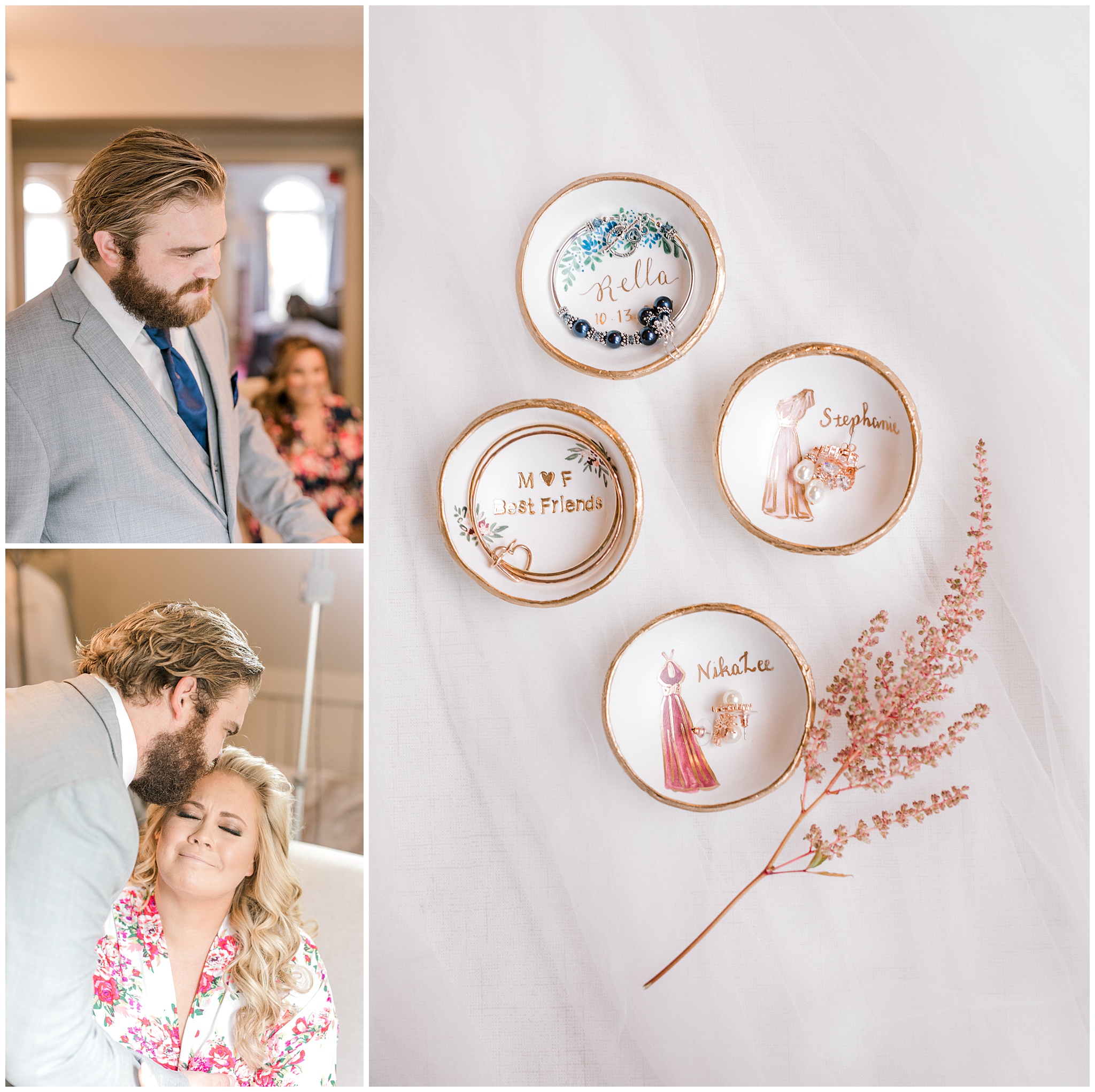 Alright, I'm OBSESSED with this bouquet! I have always wanted to photograph a bouquet with protea flowers, they're my favorite!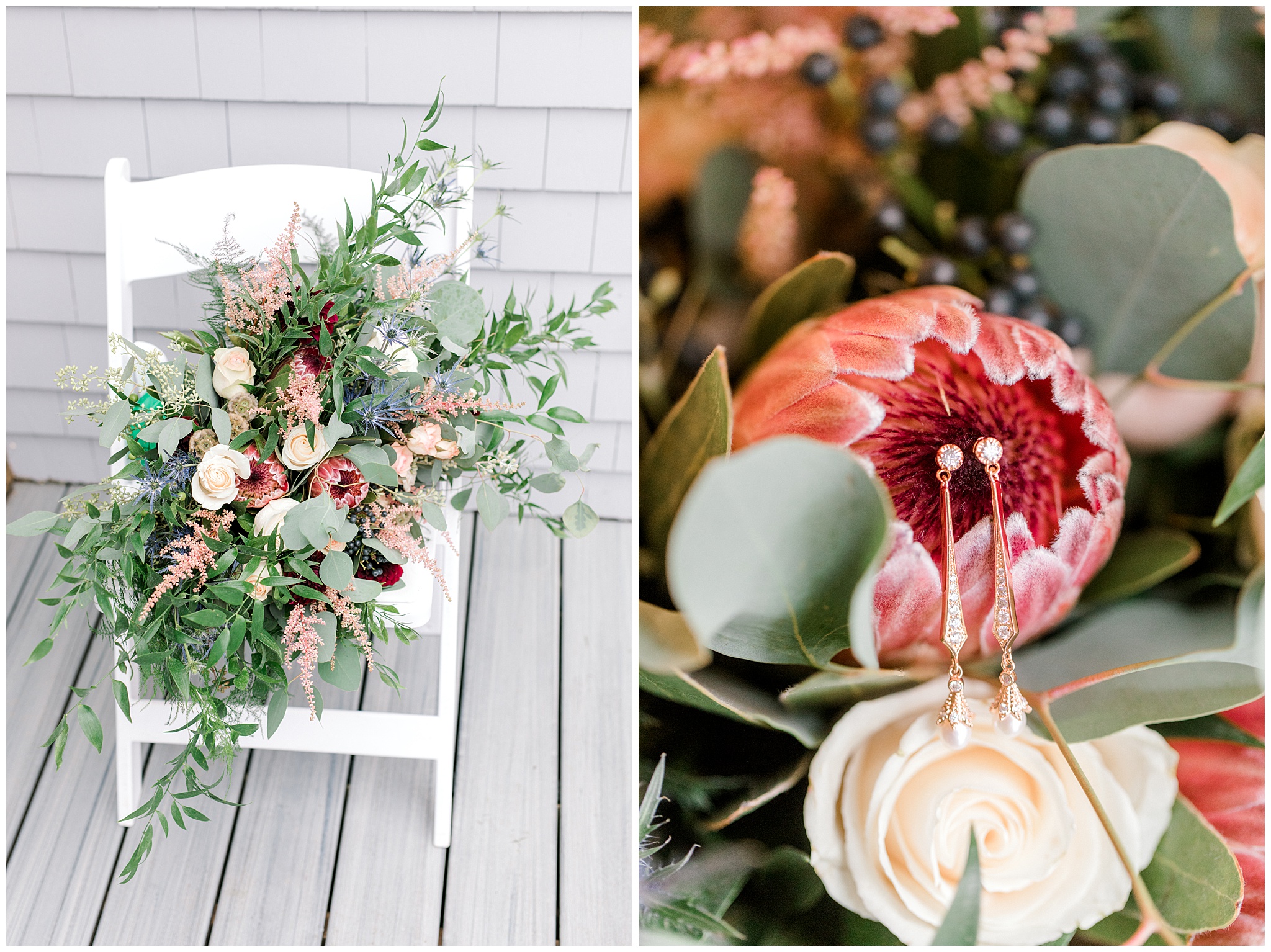 Fuschia got her and her Mom a matching gold bracelet with hearts, how sweet!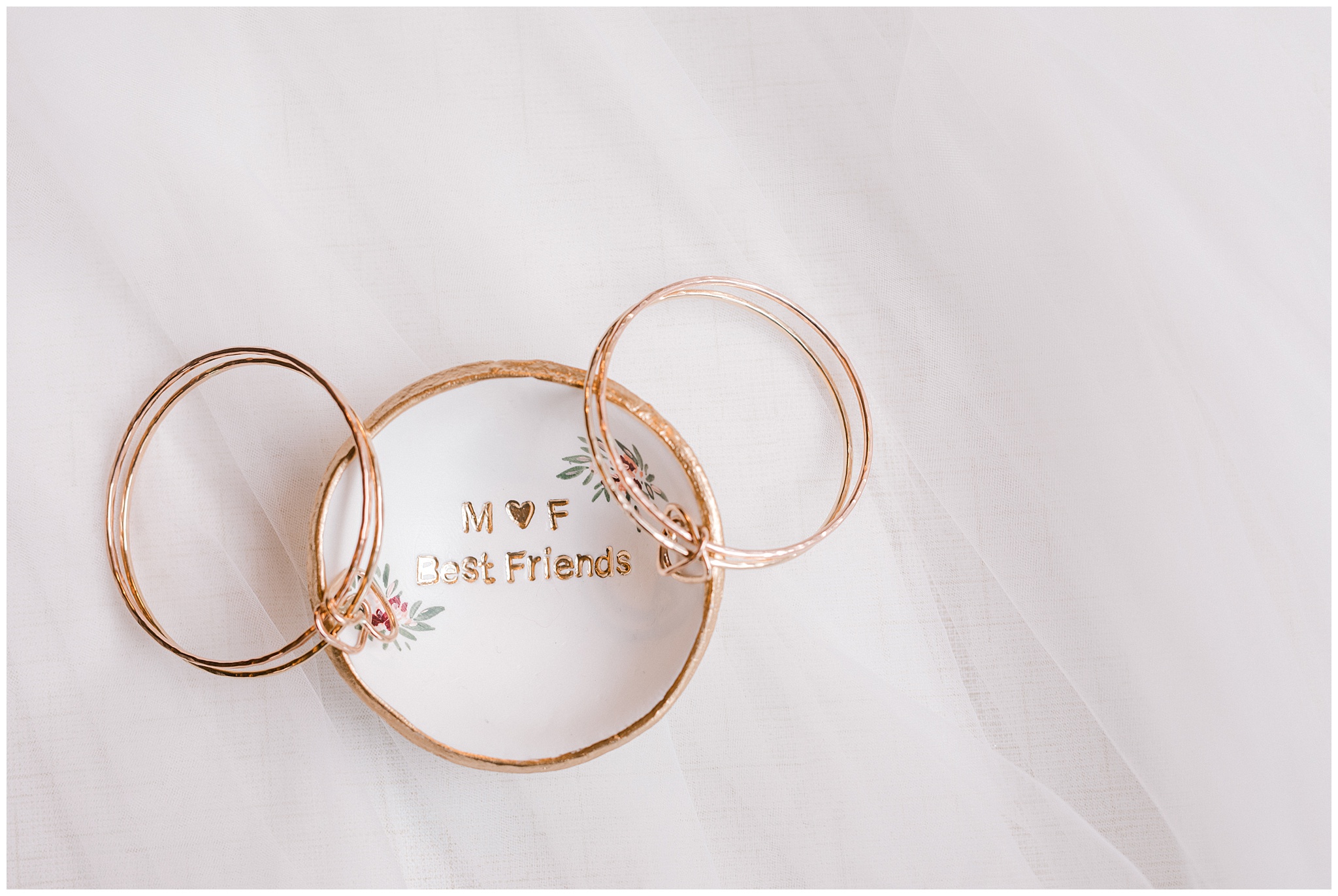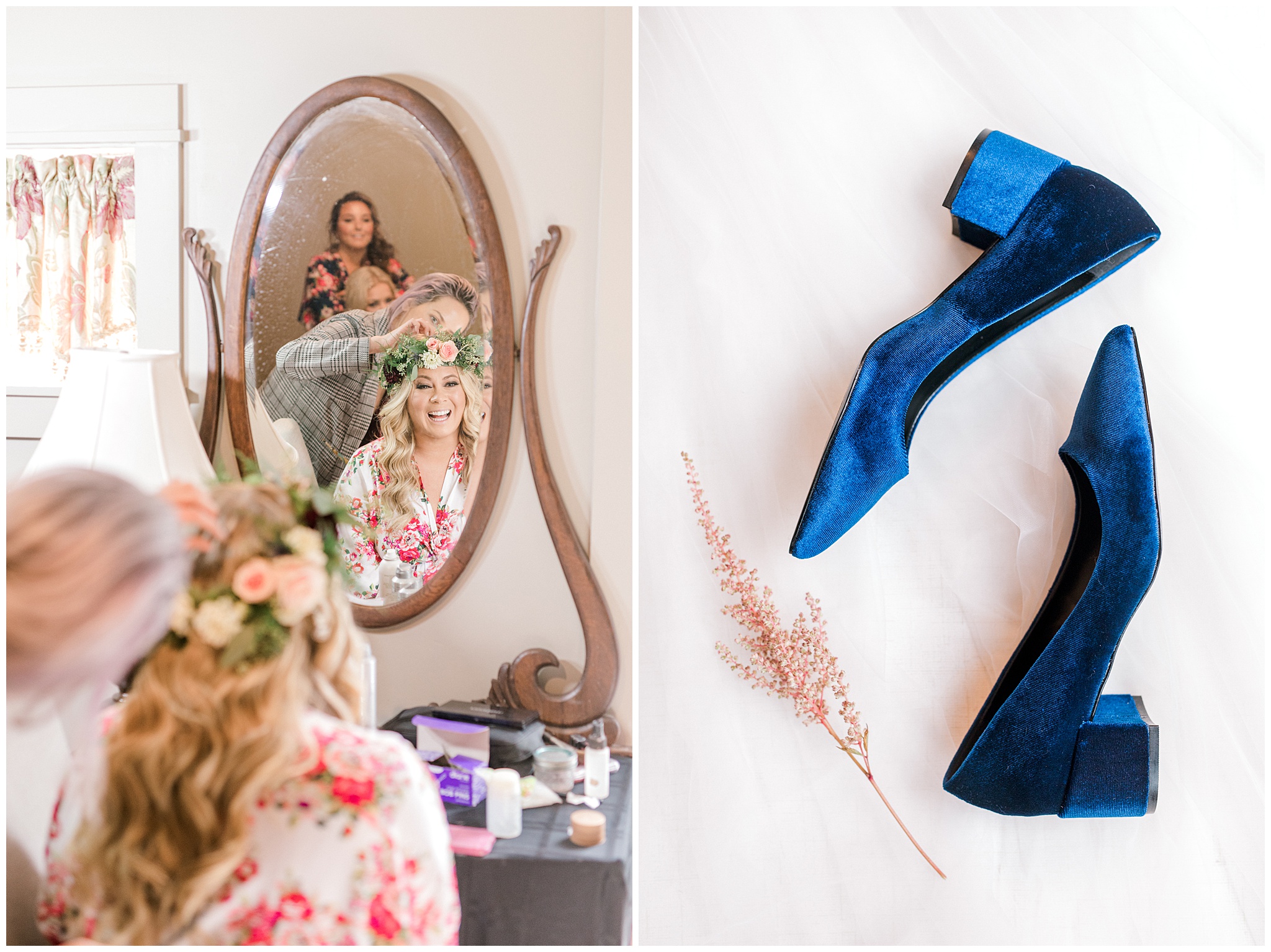 Not everyone can pull off a floral crown, but just look at this girl! She looks like a goddess!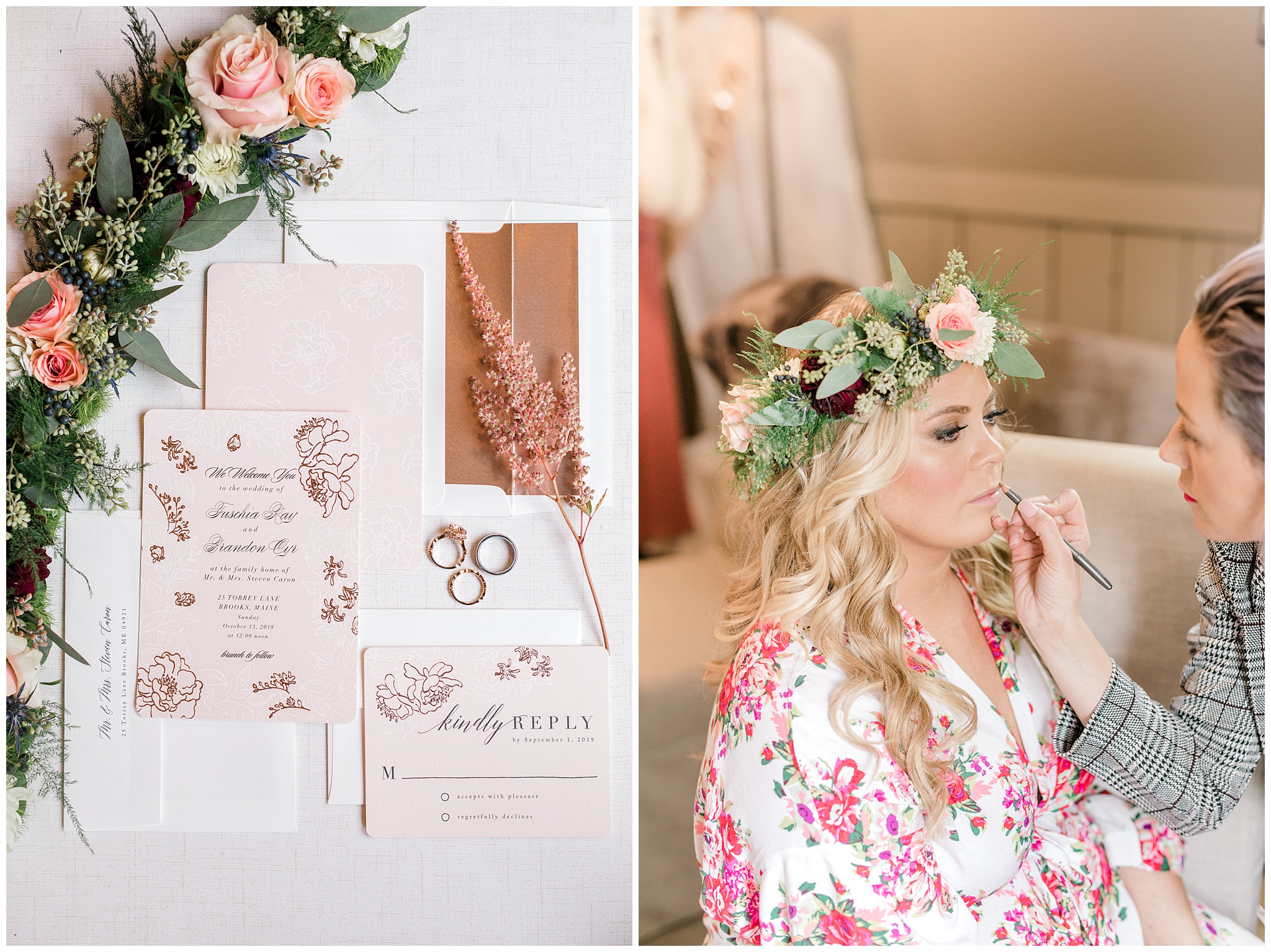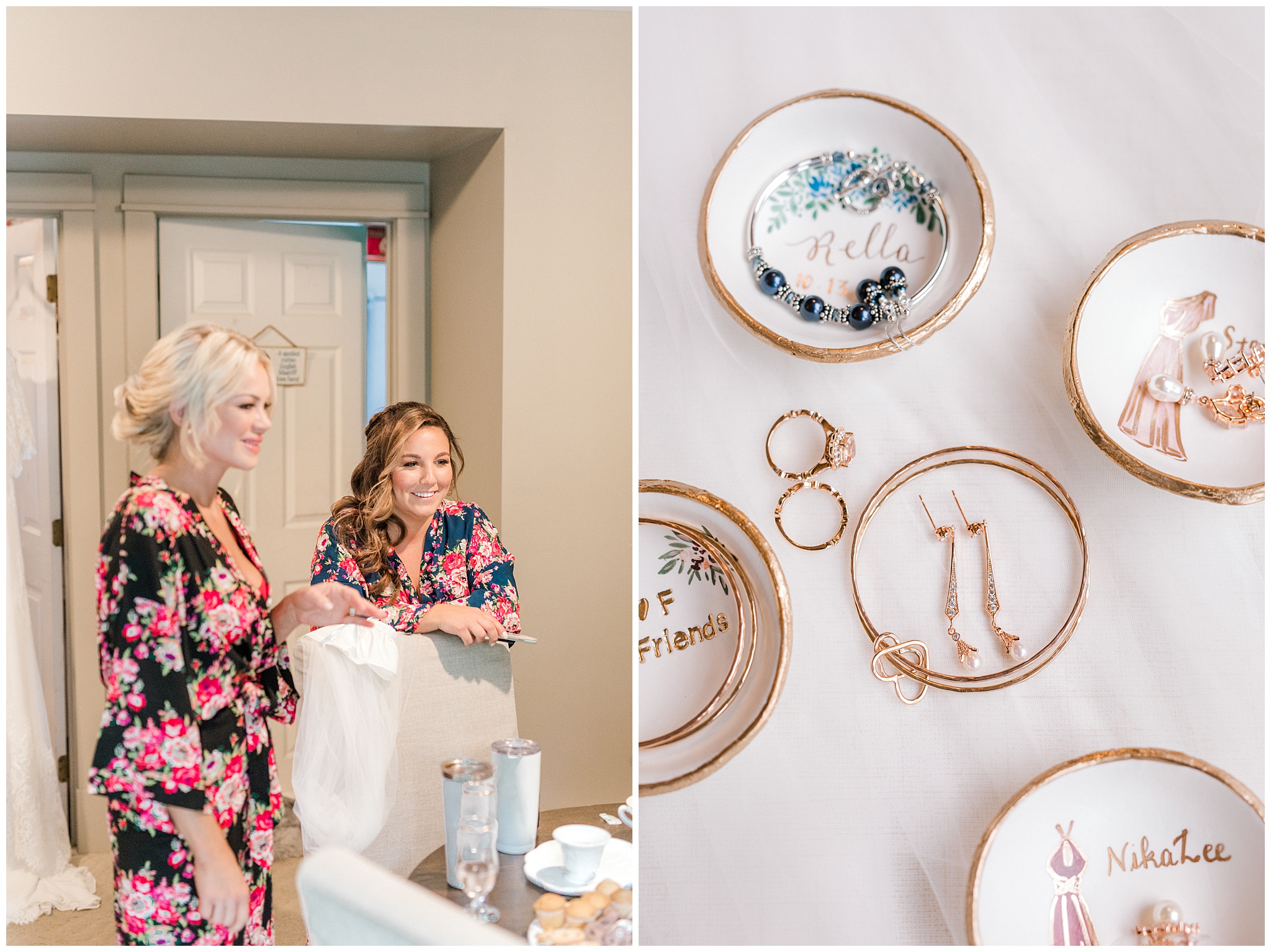 Stunning rings! Fuschia's engagement ring is rose gold with a morganite stone!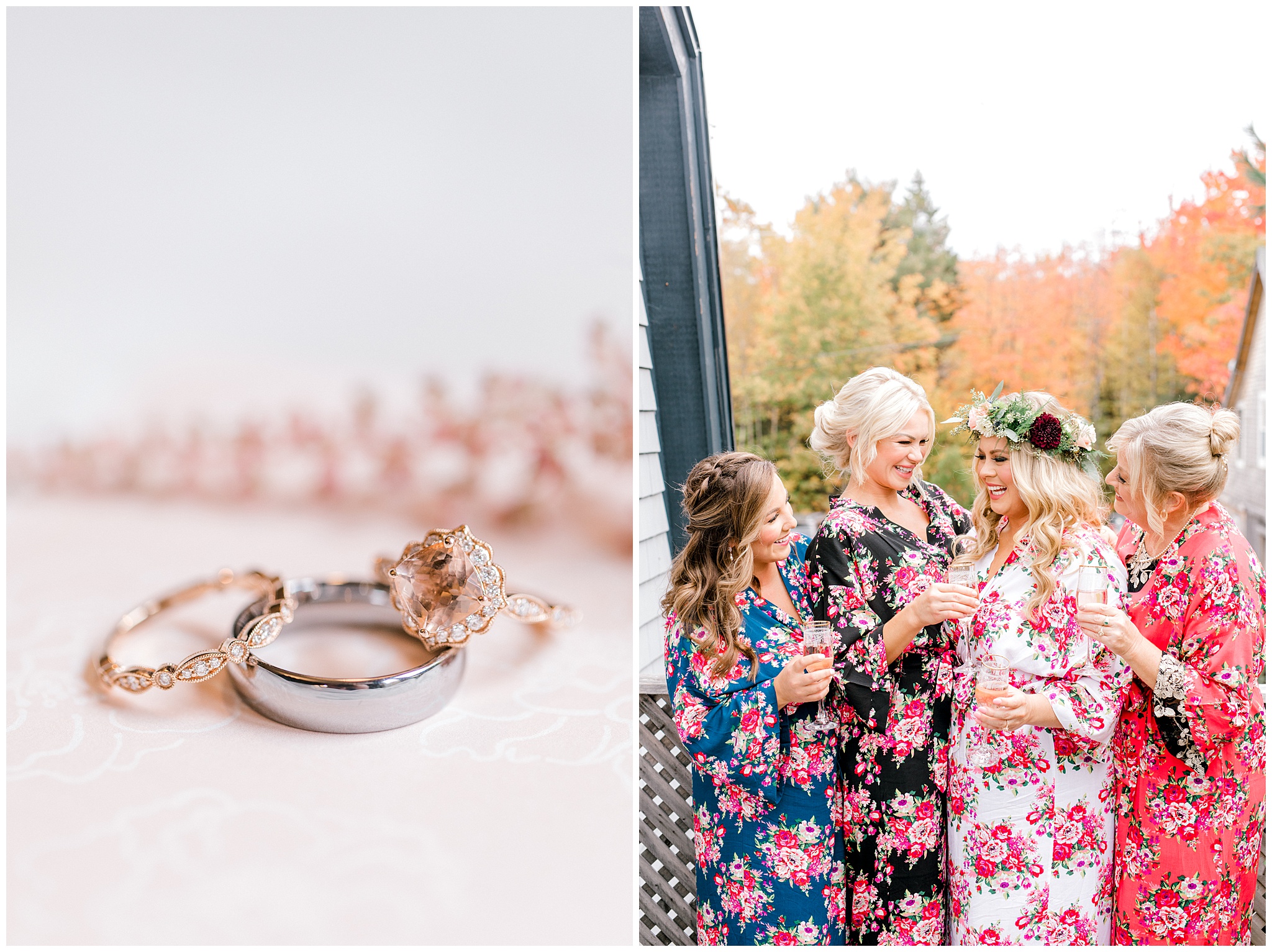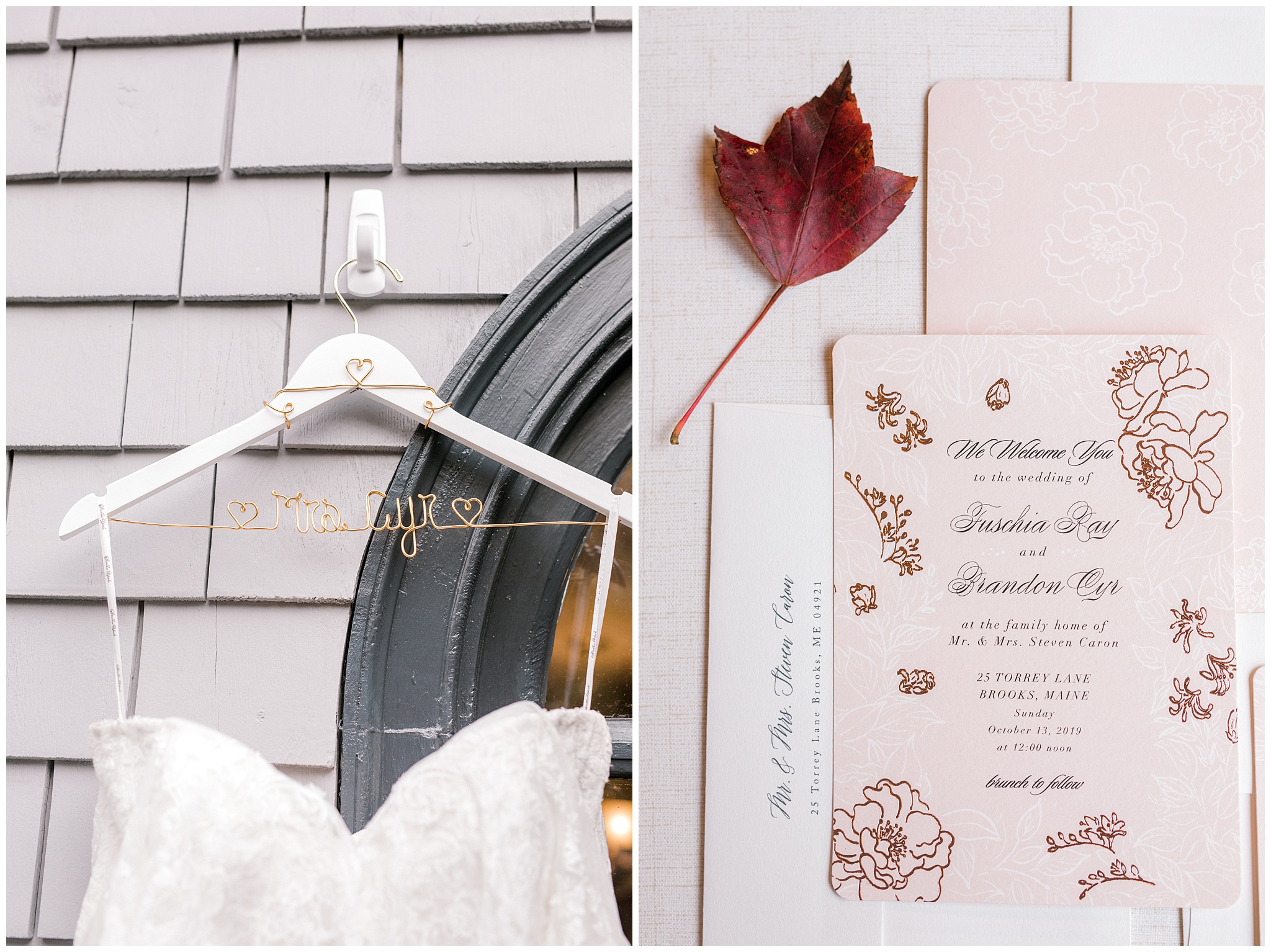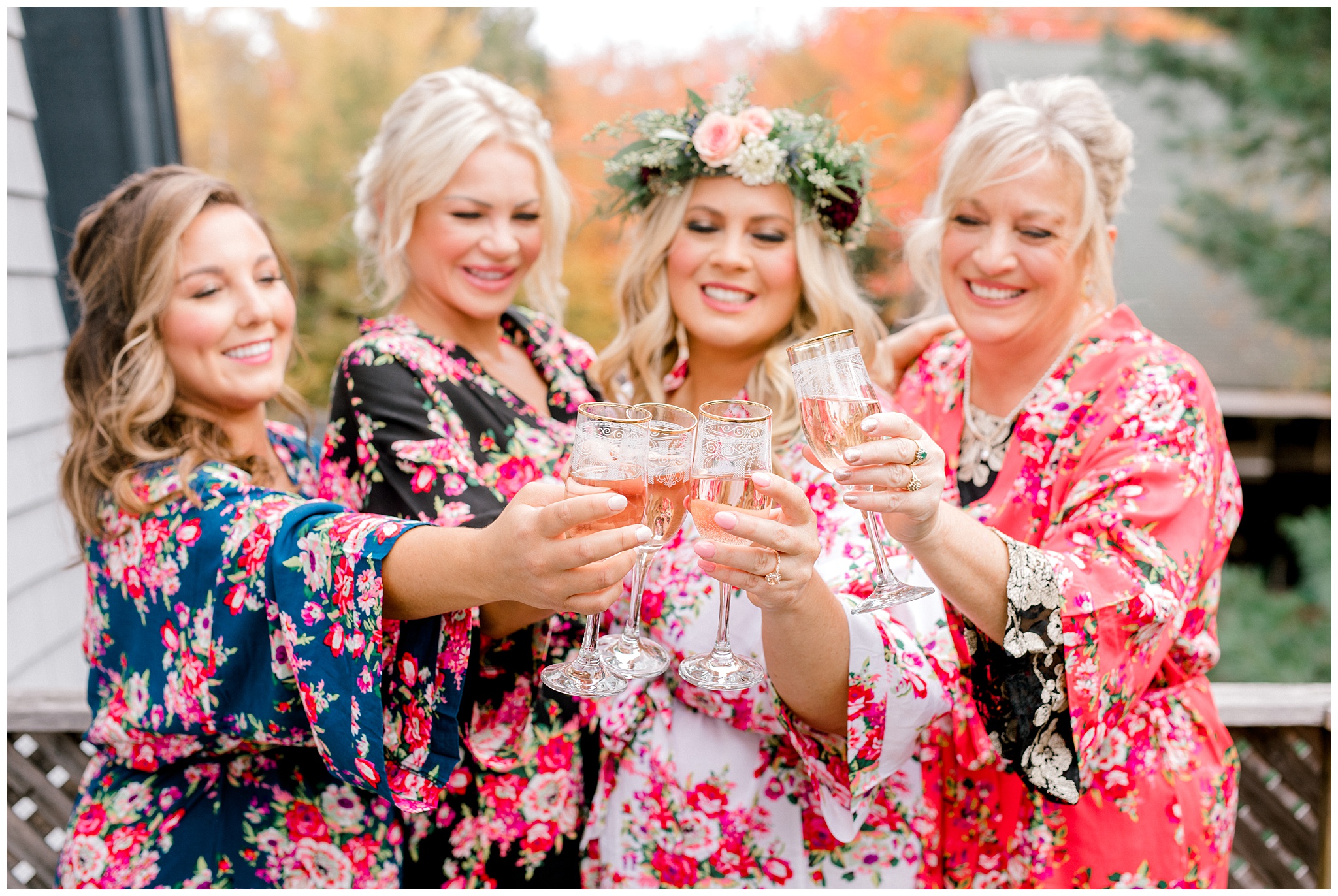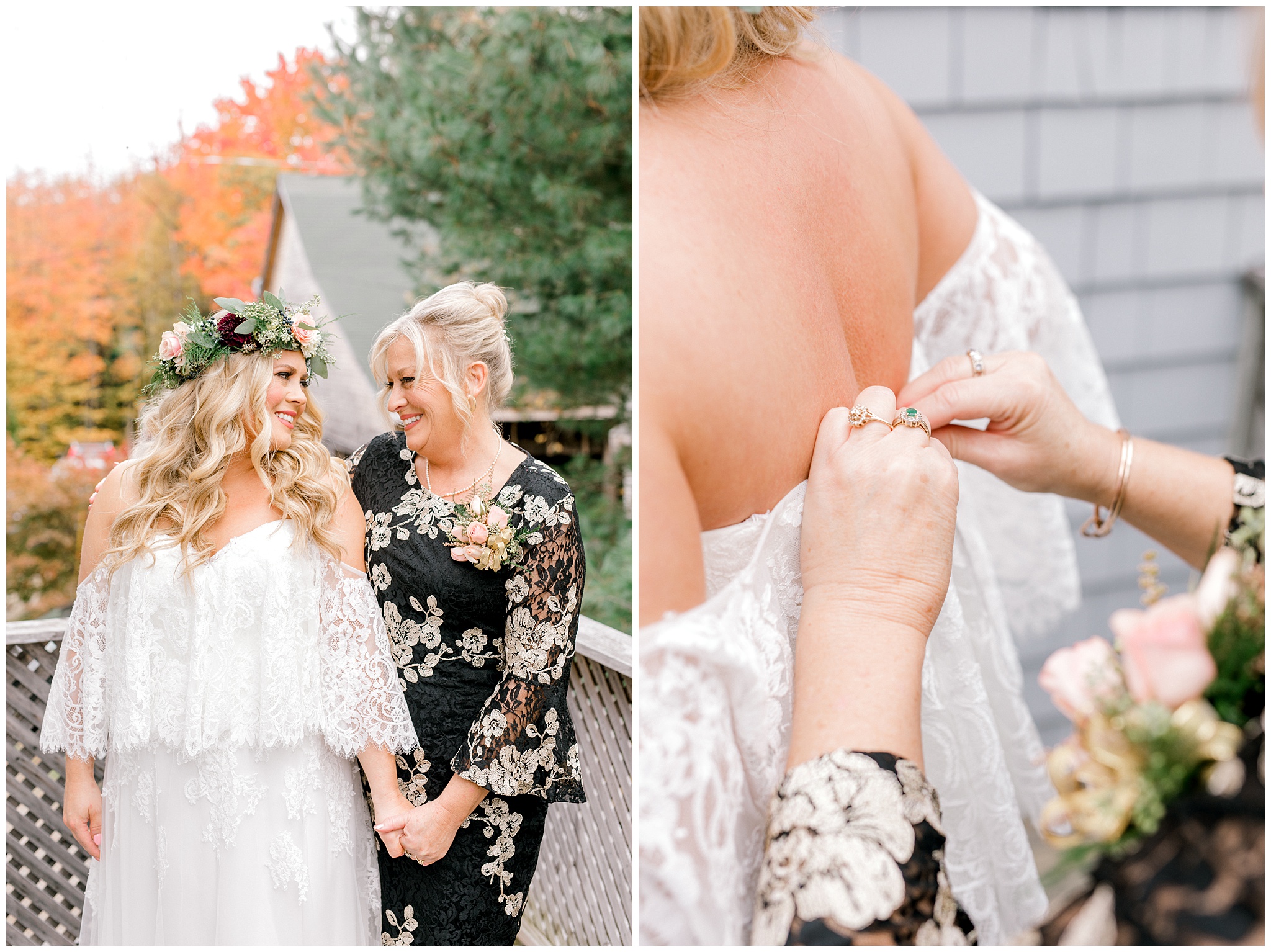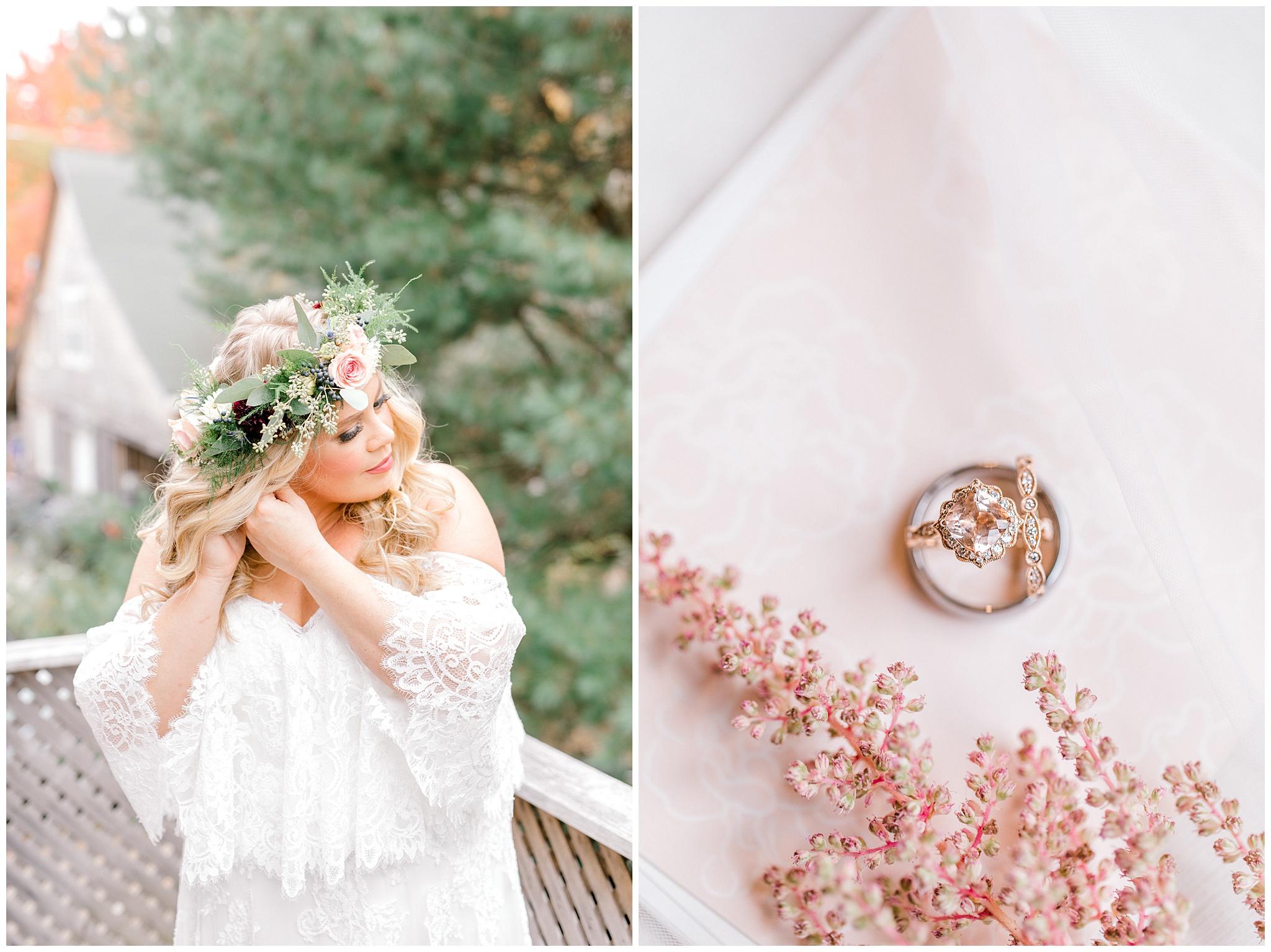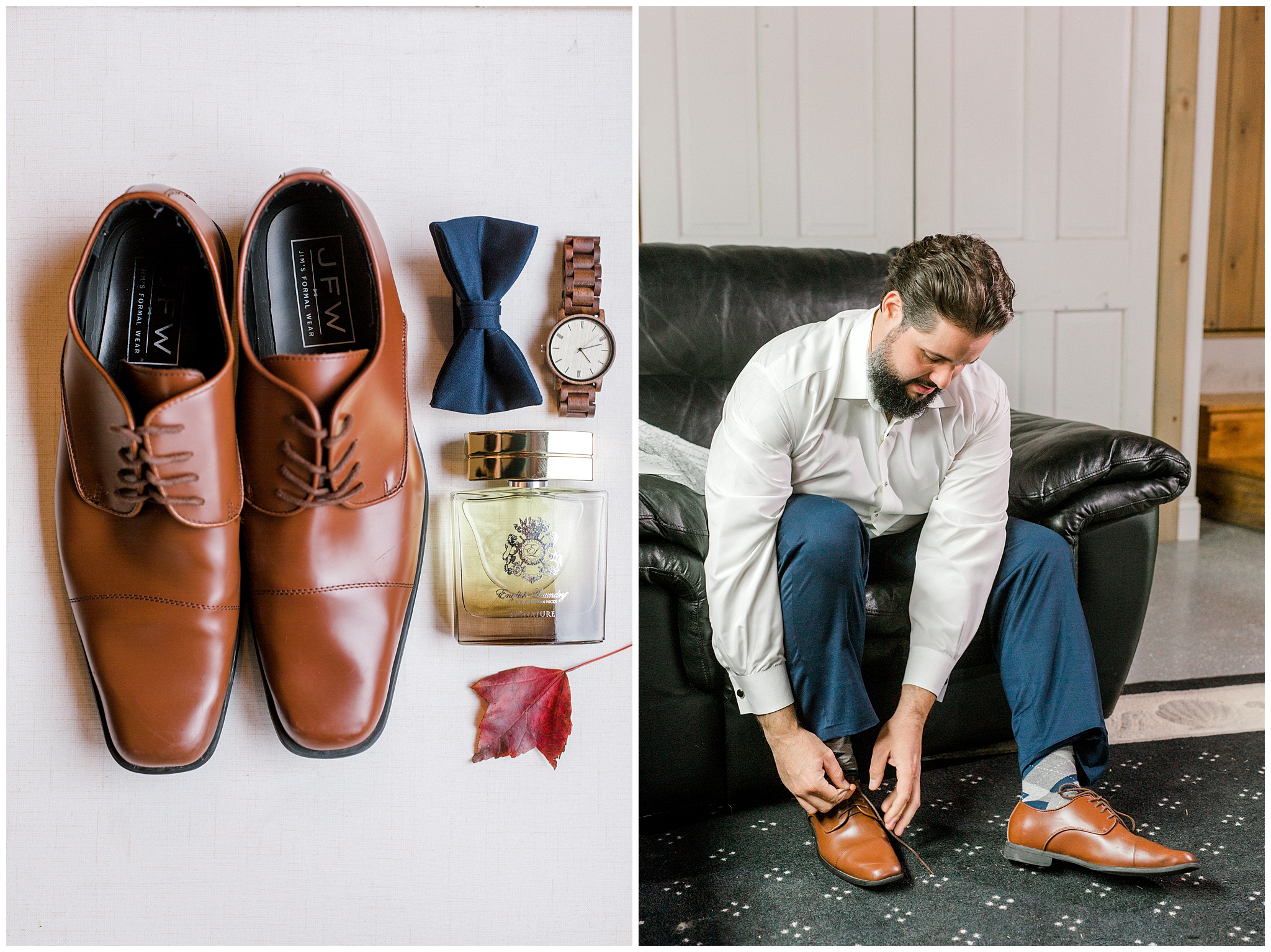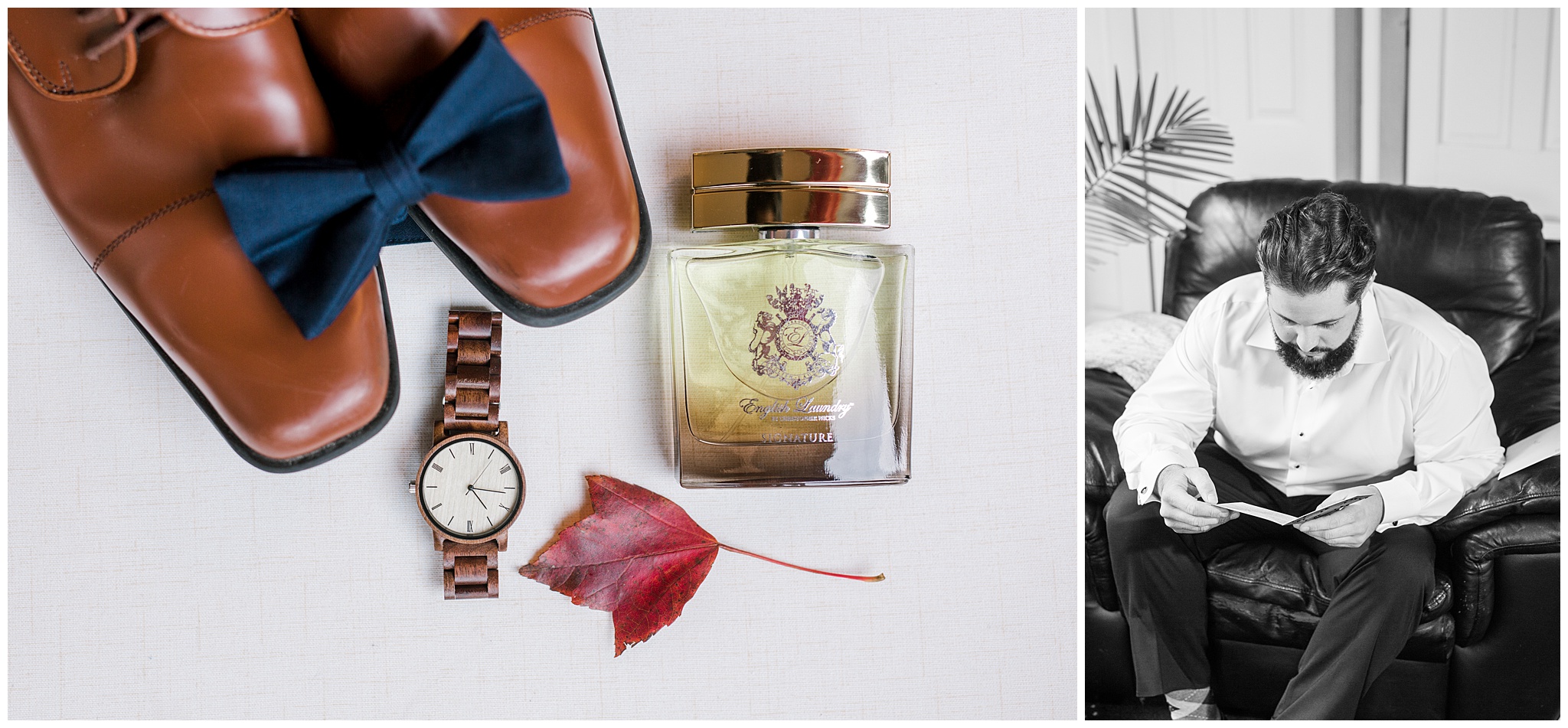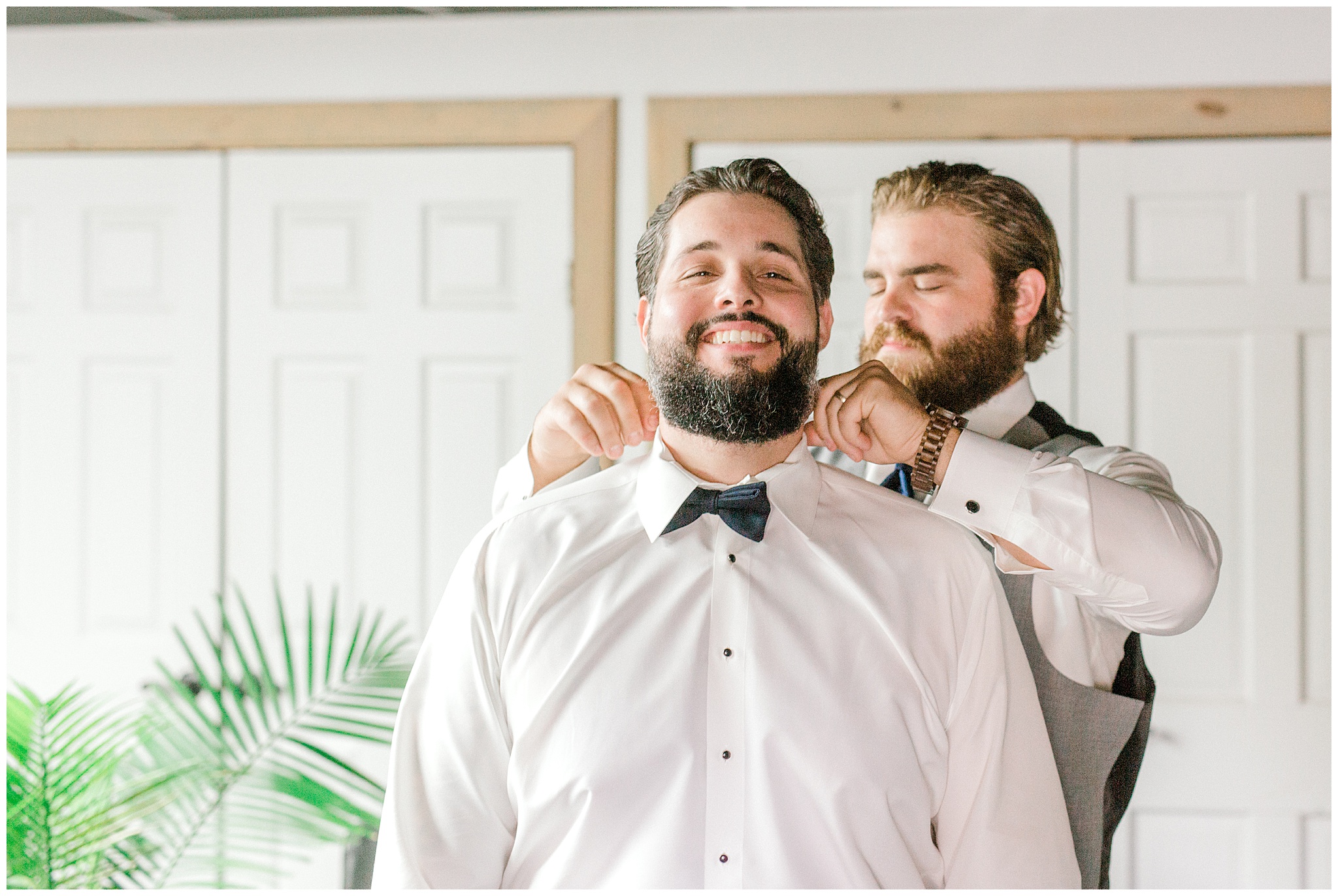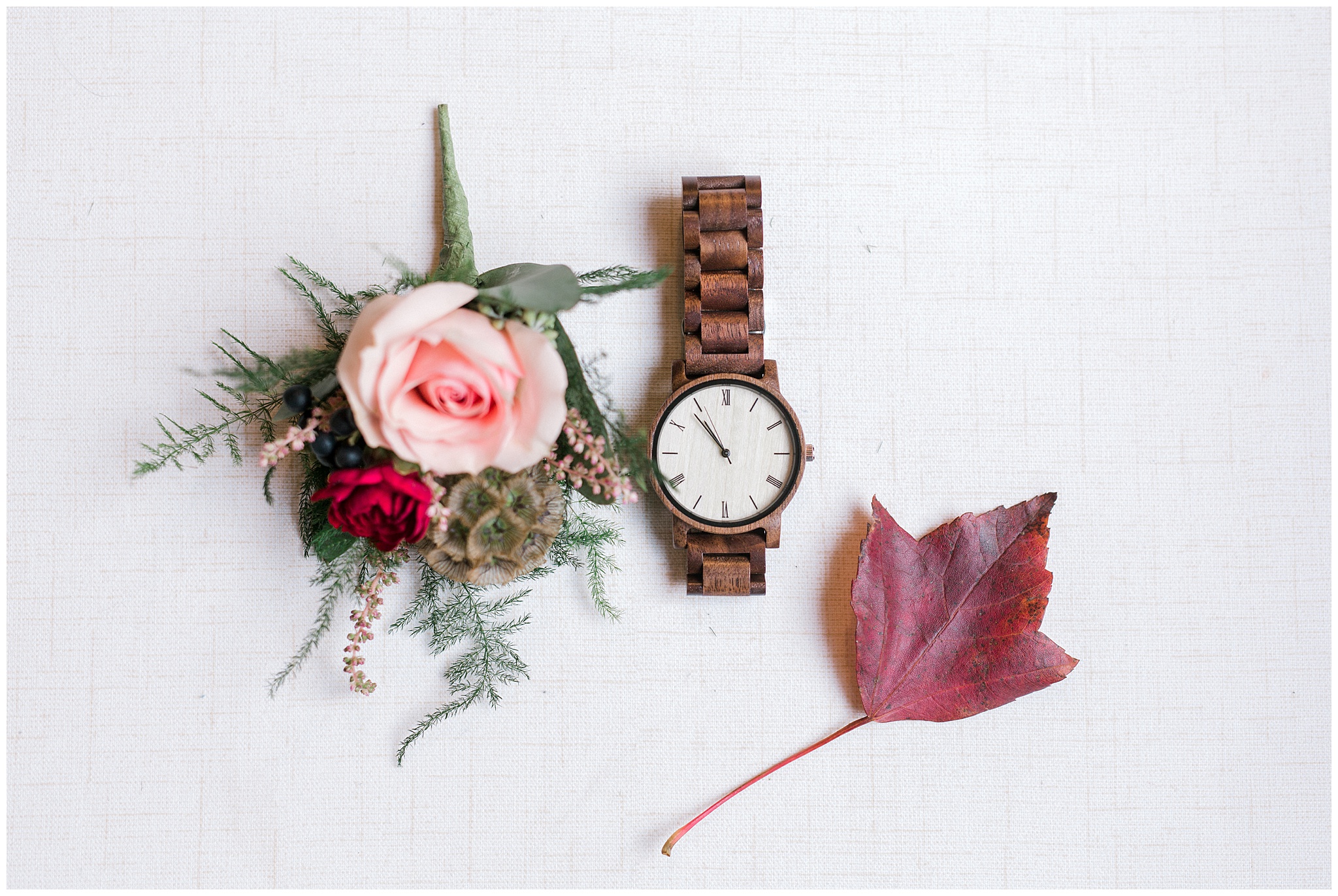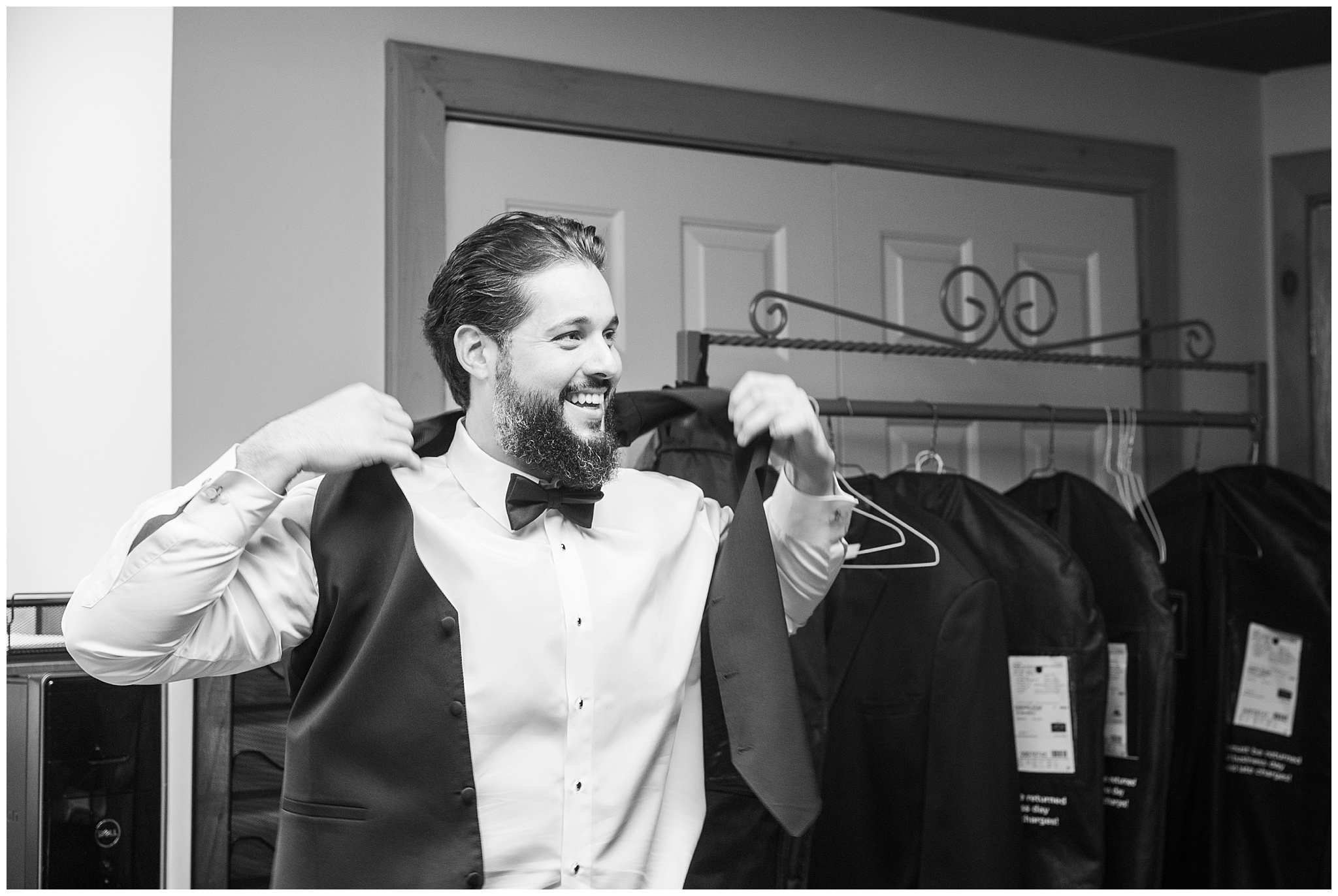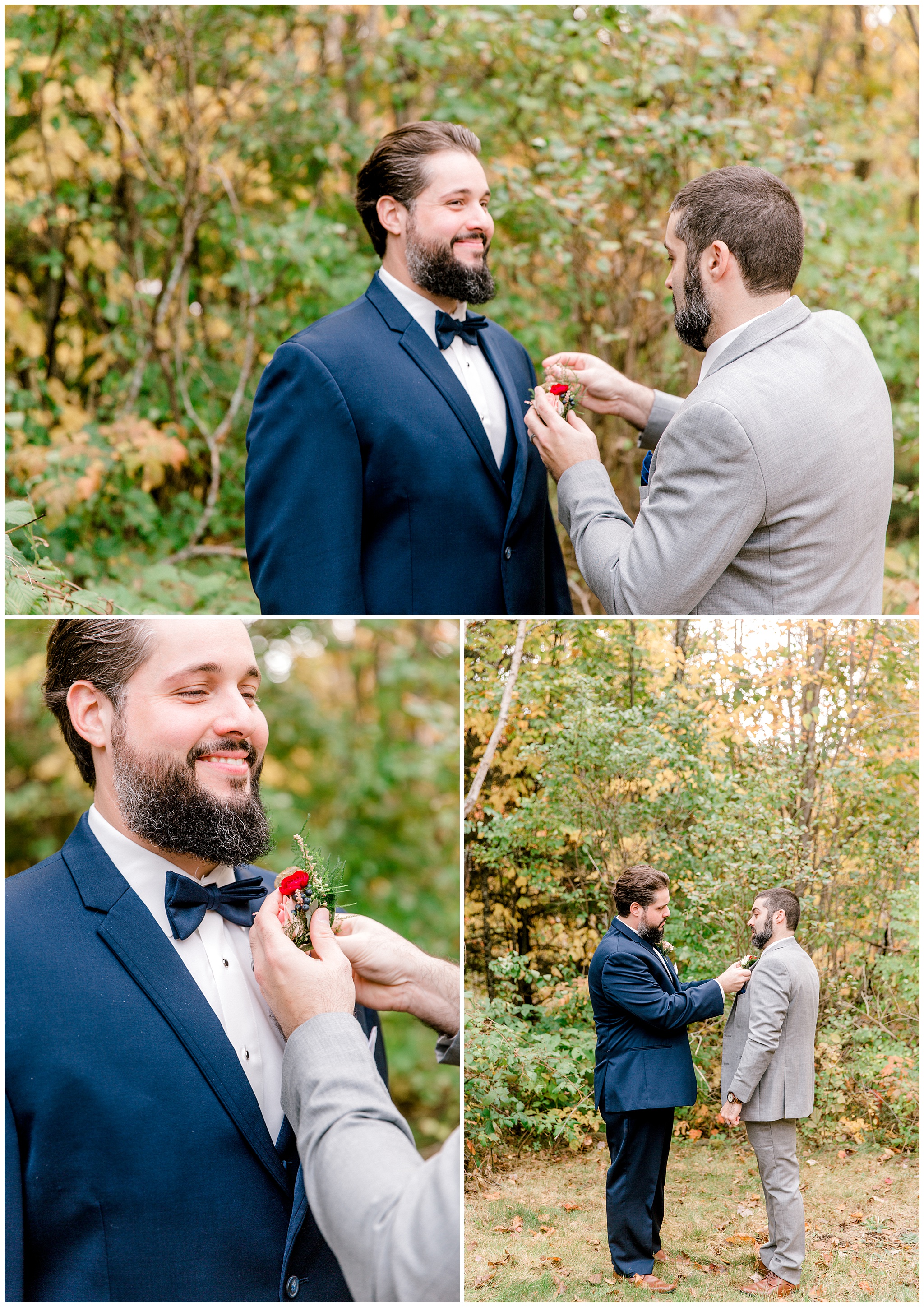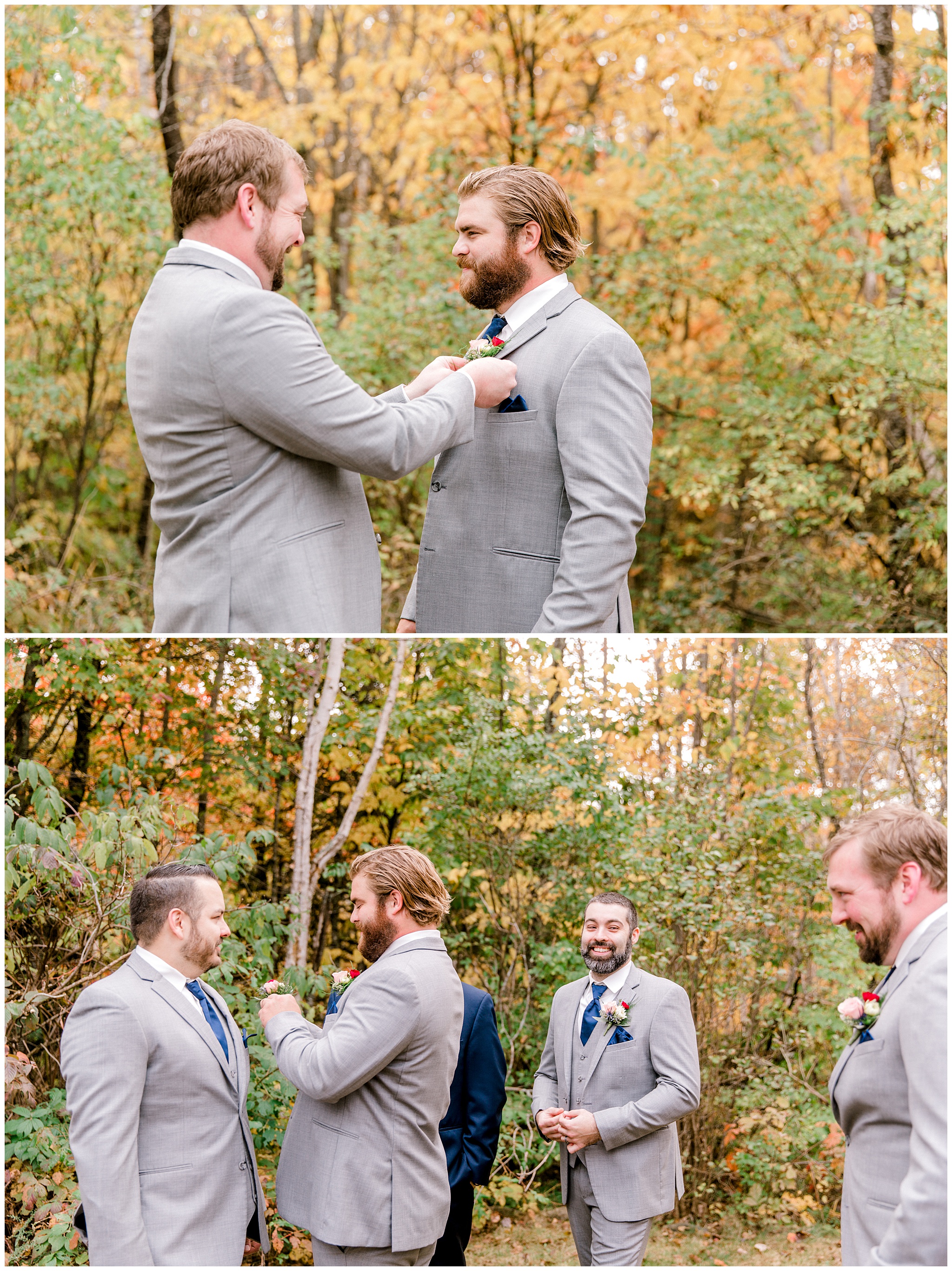 Brandon looking great all dressed up!



That backyard view!!! Can you believe it?!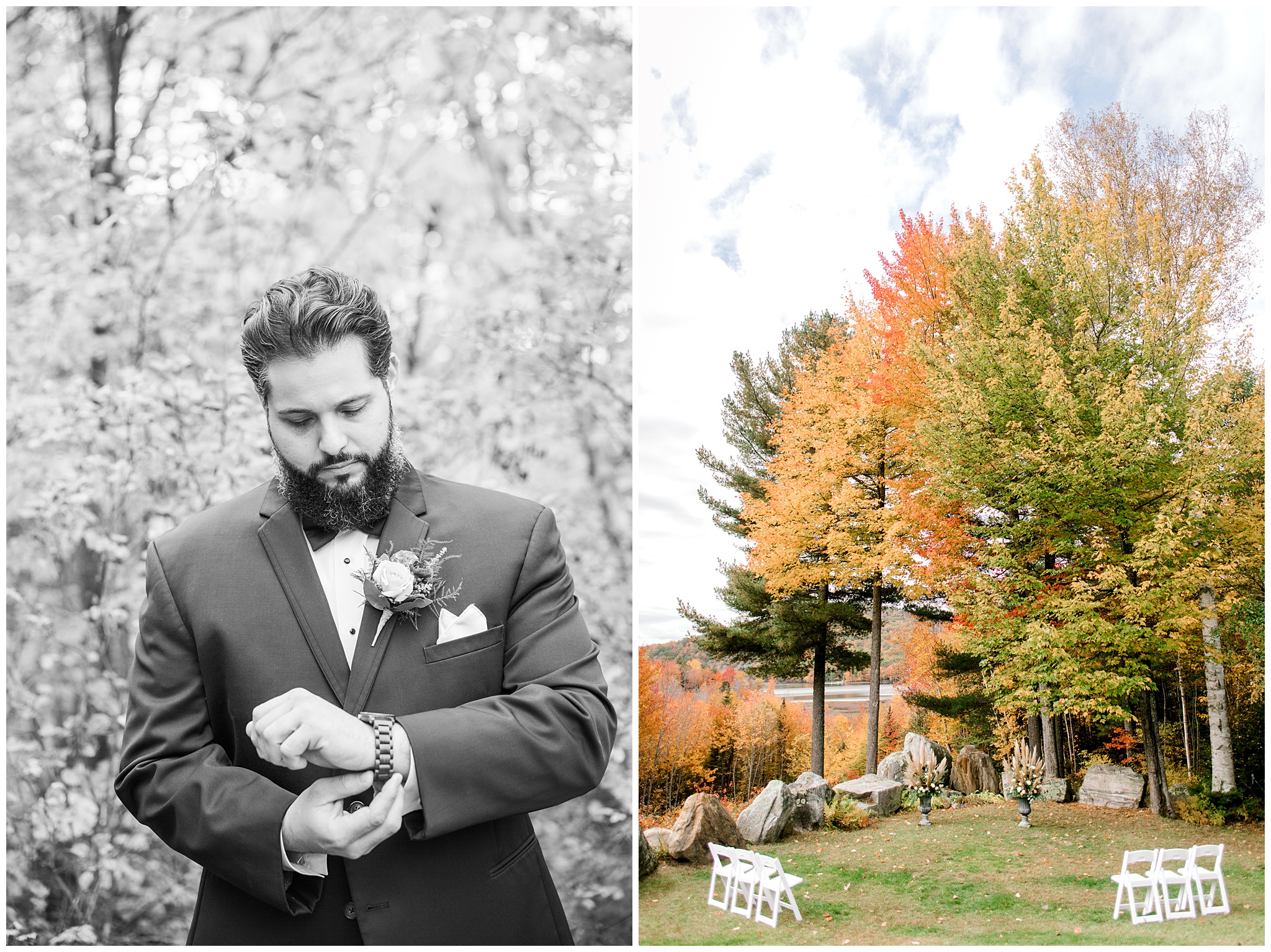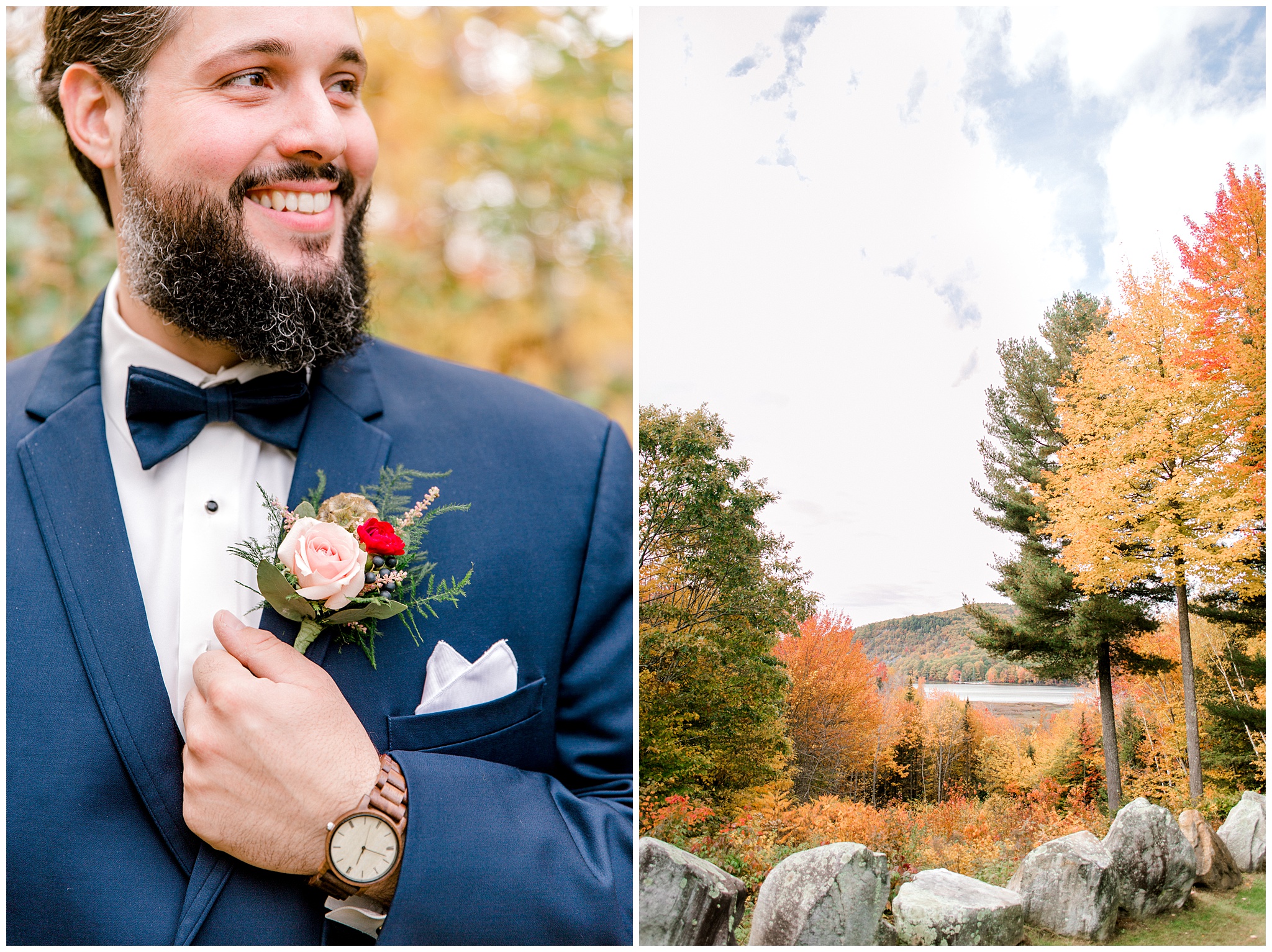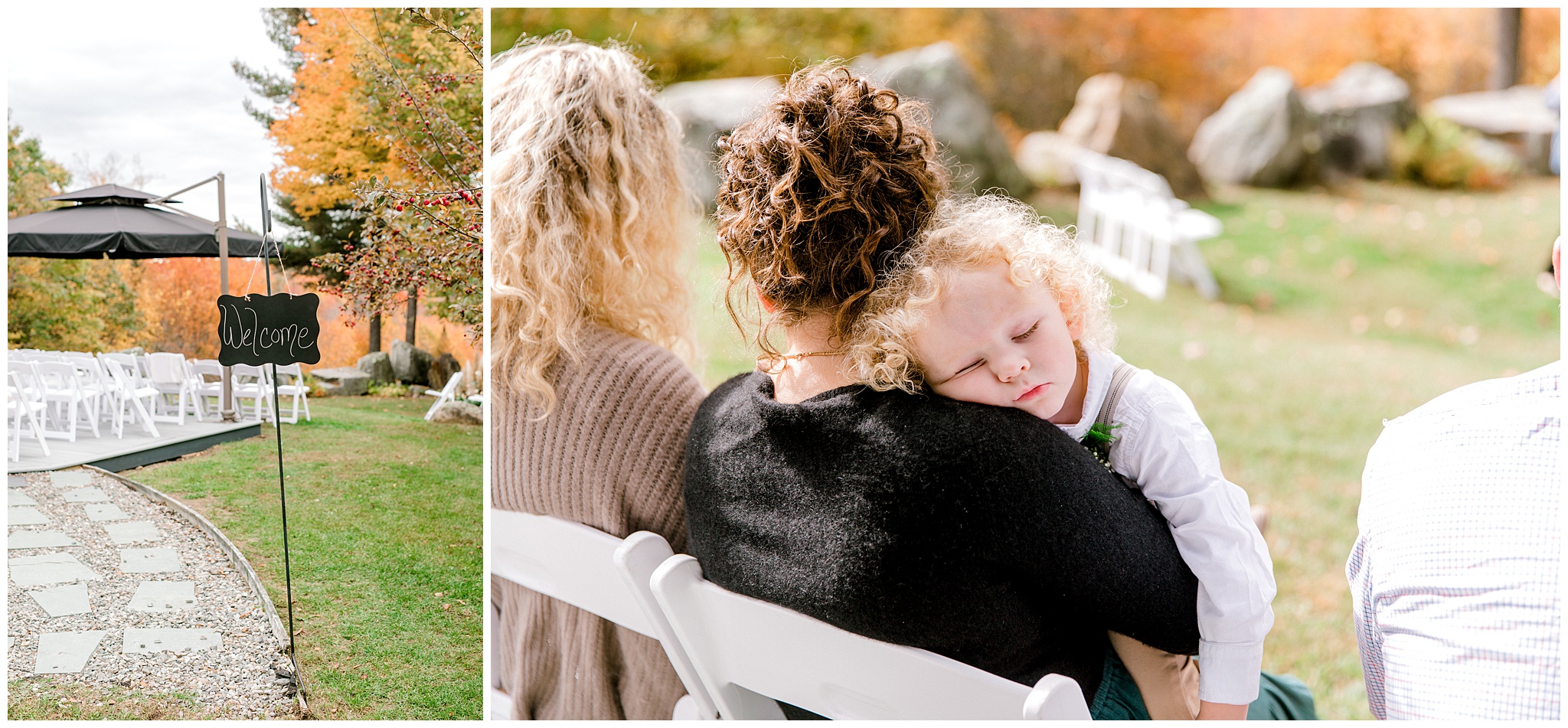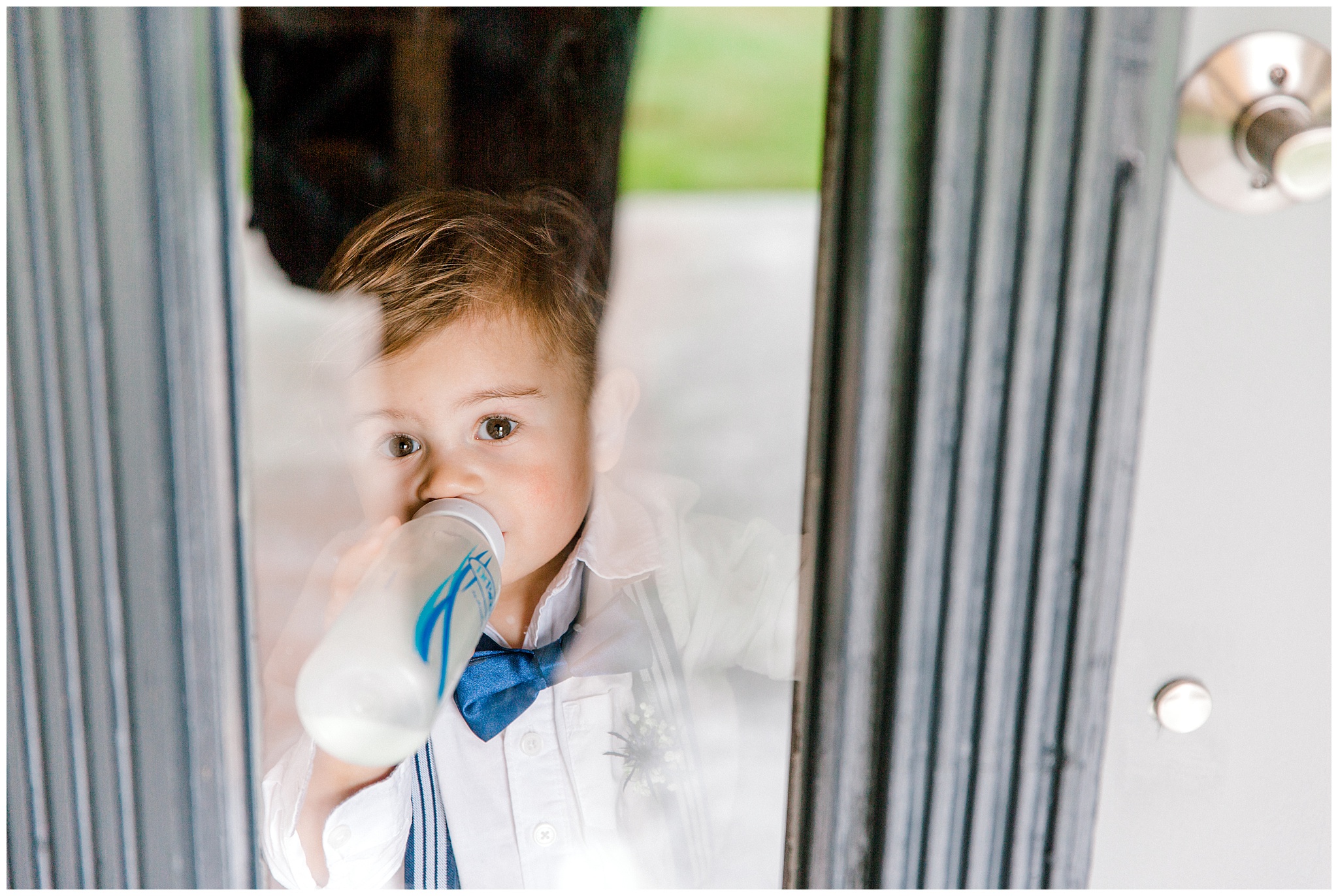 Fuschia's nephew was the cutest little ring bearer!!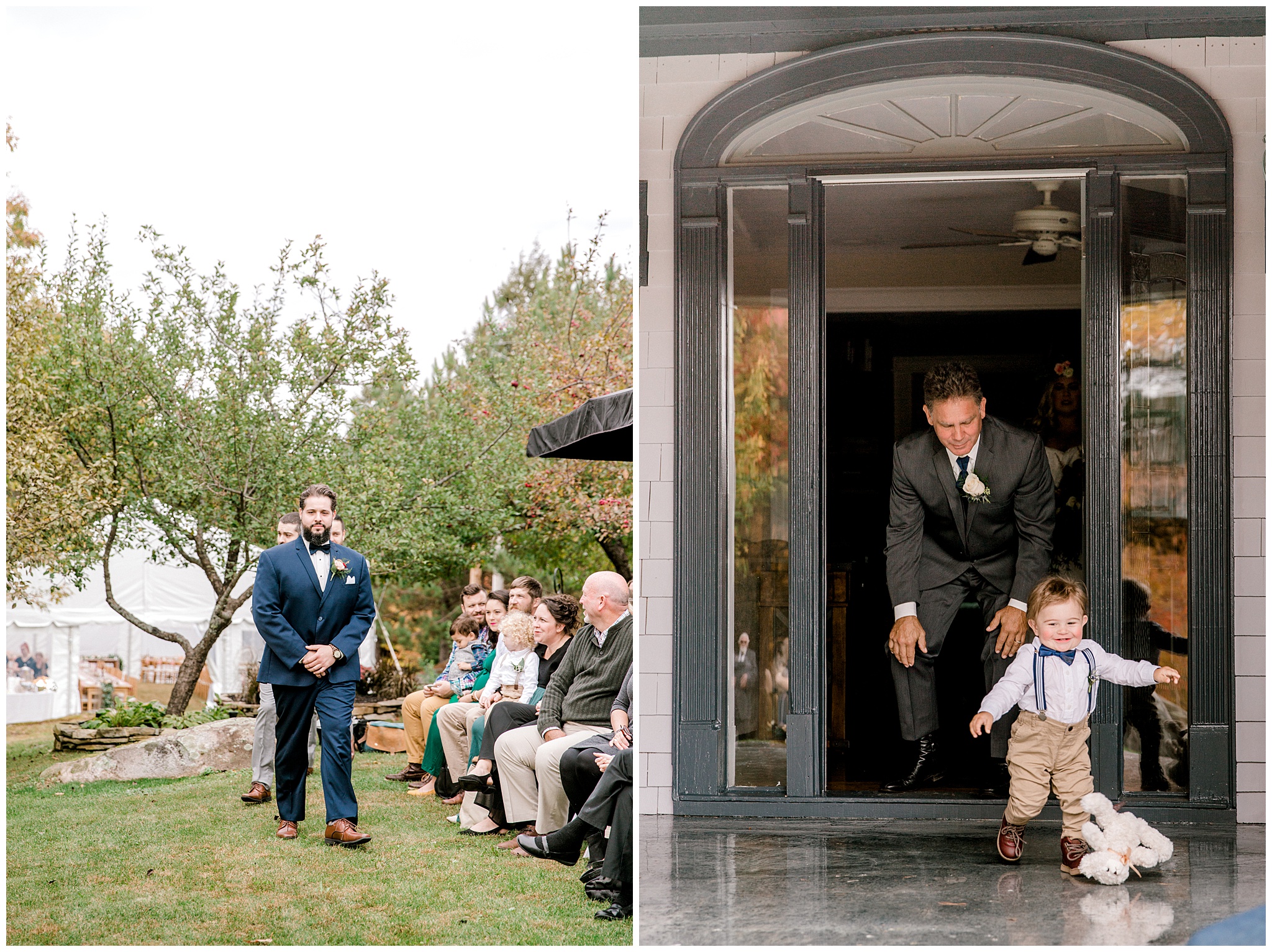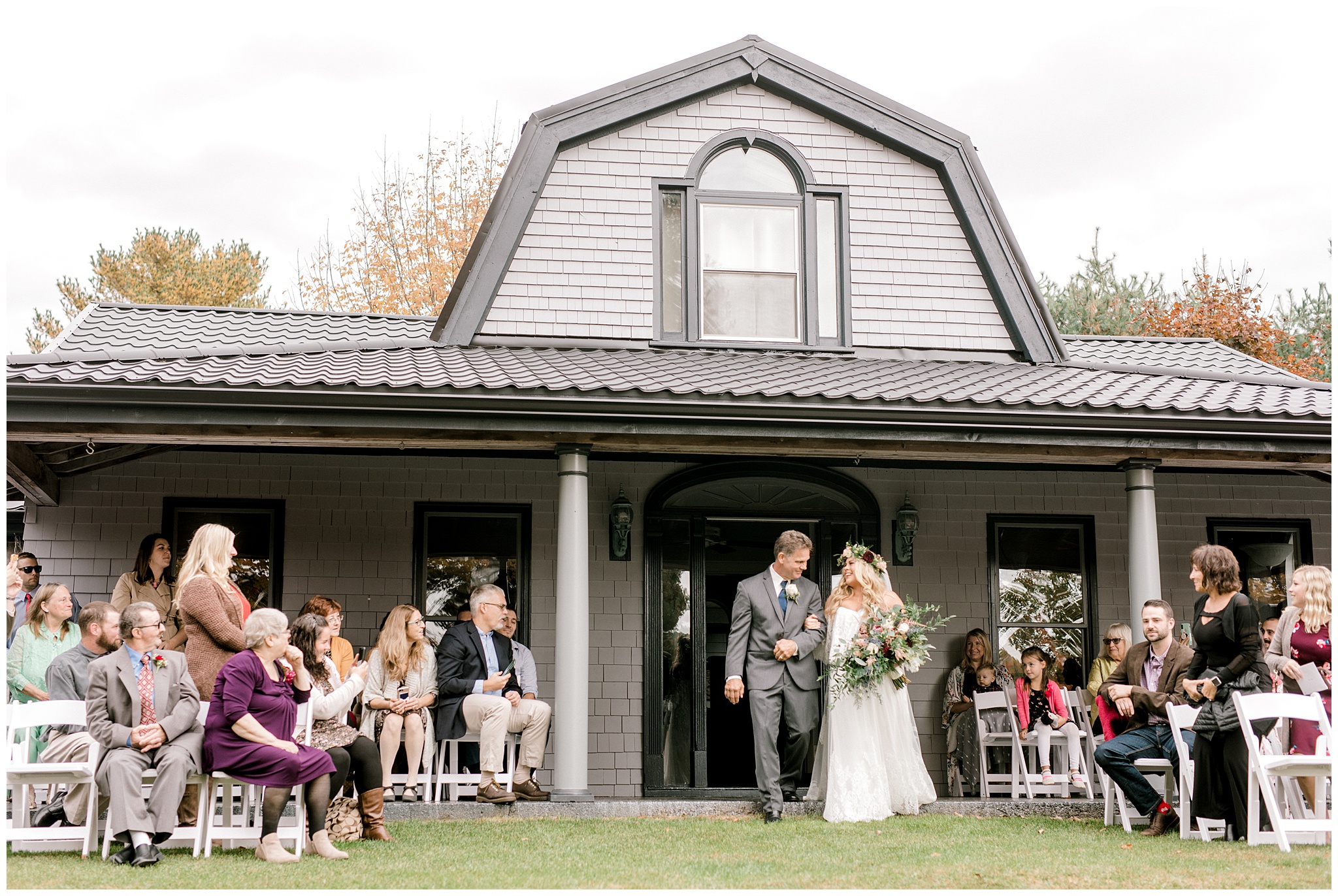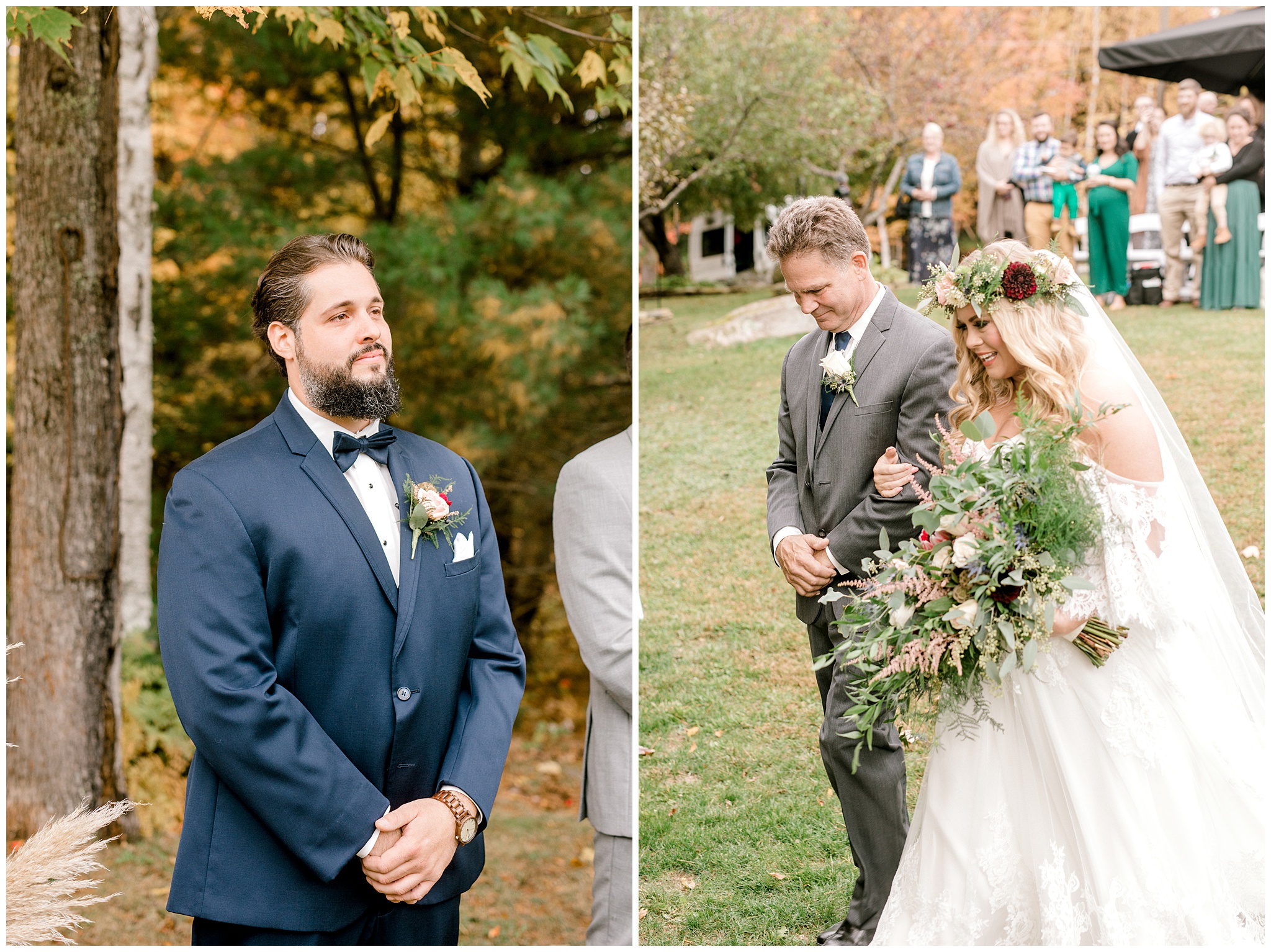 Fuschia stopped midway down the aisle to give her Mom a big hug! My heart!!!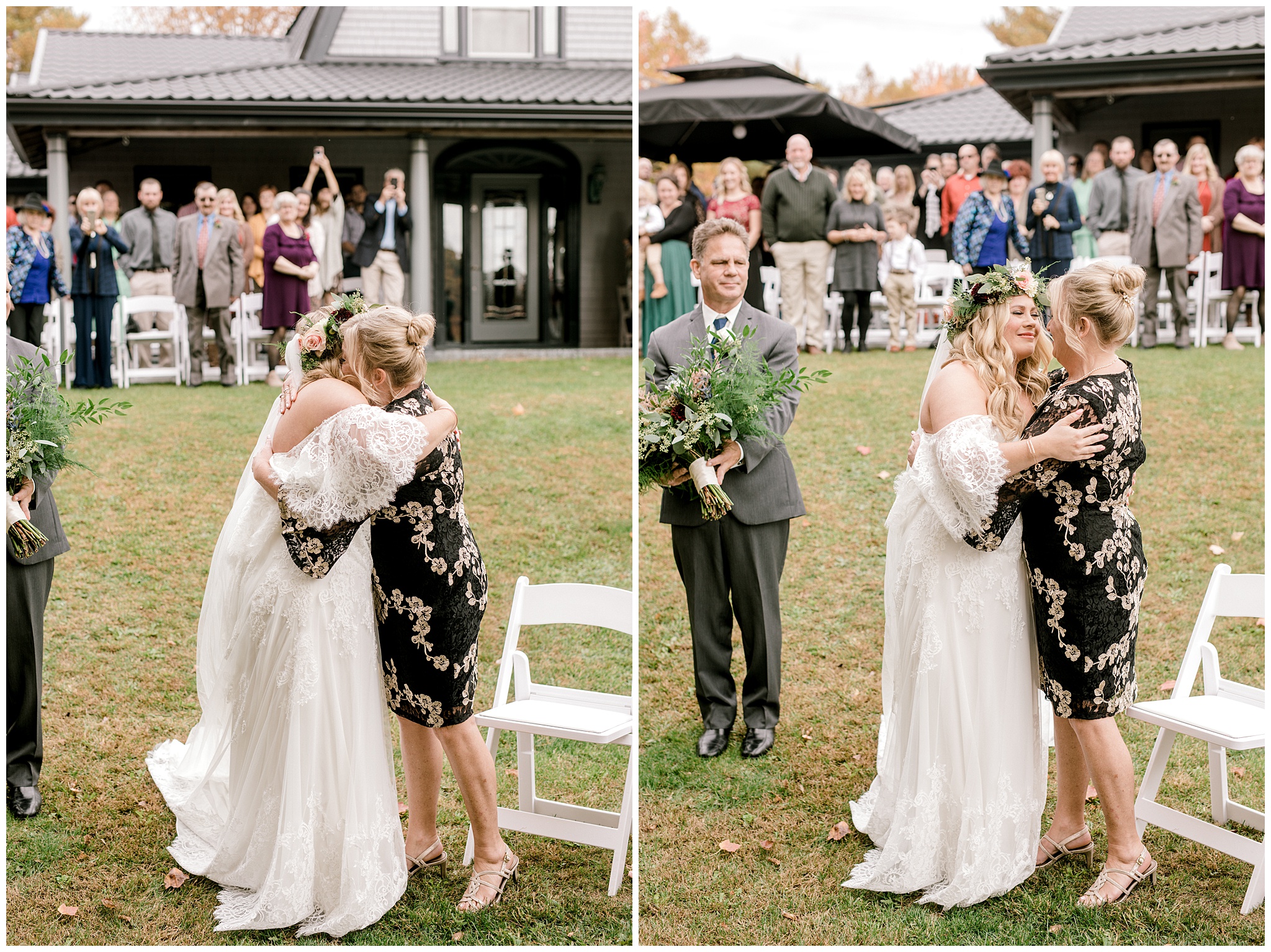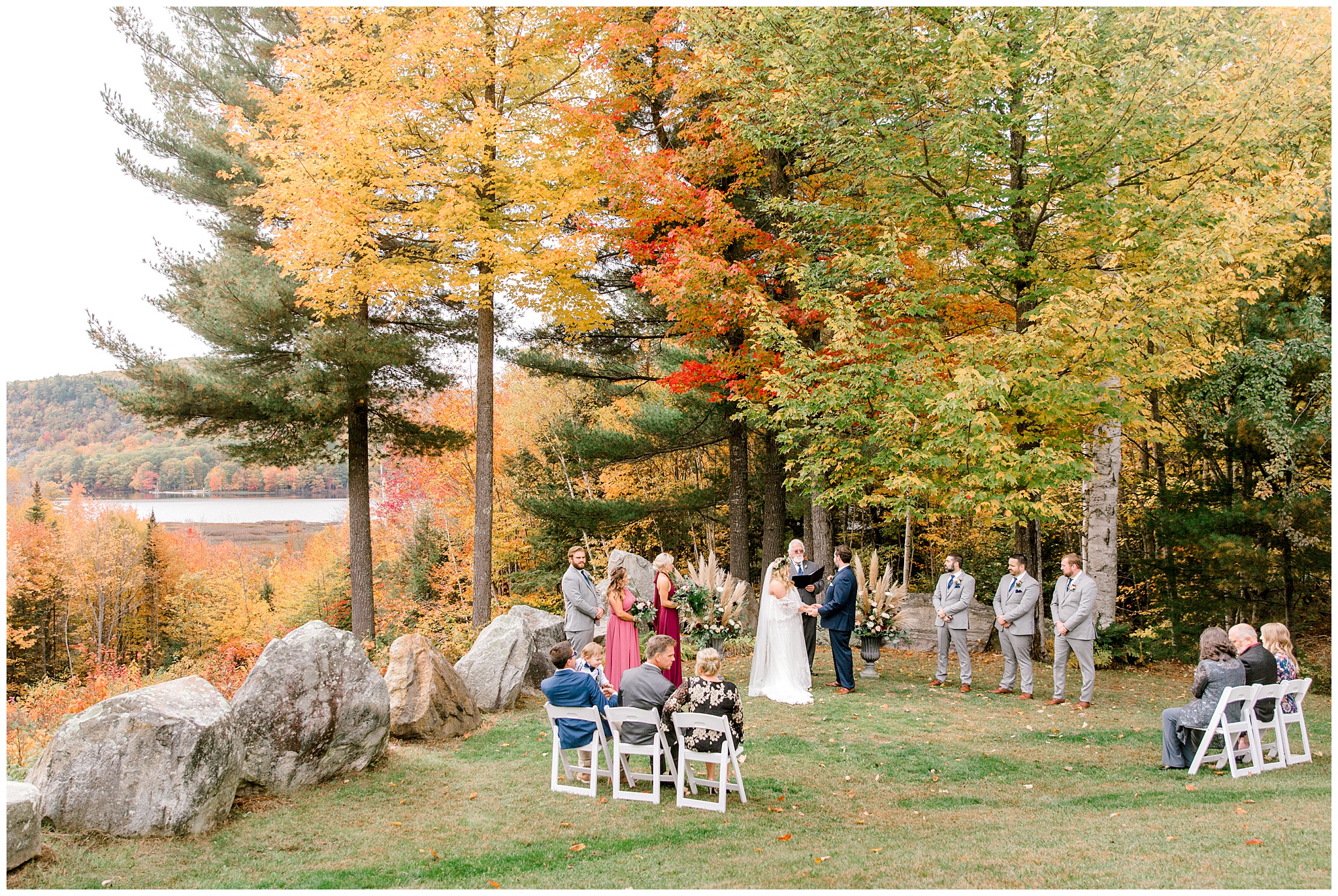 Just look at all those ladybugs on the bride! What a special occurrence!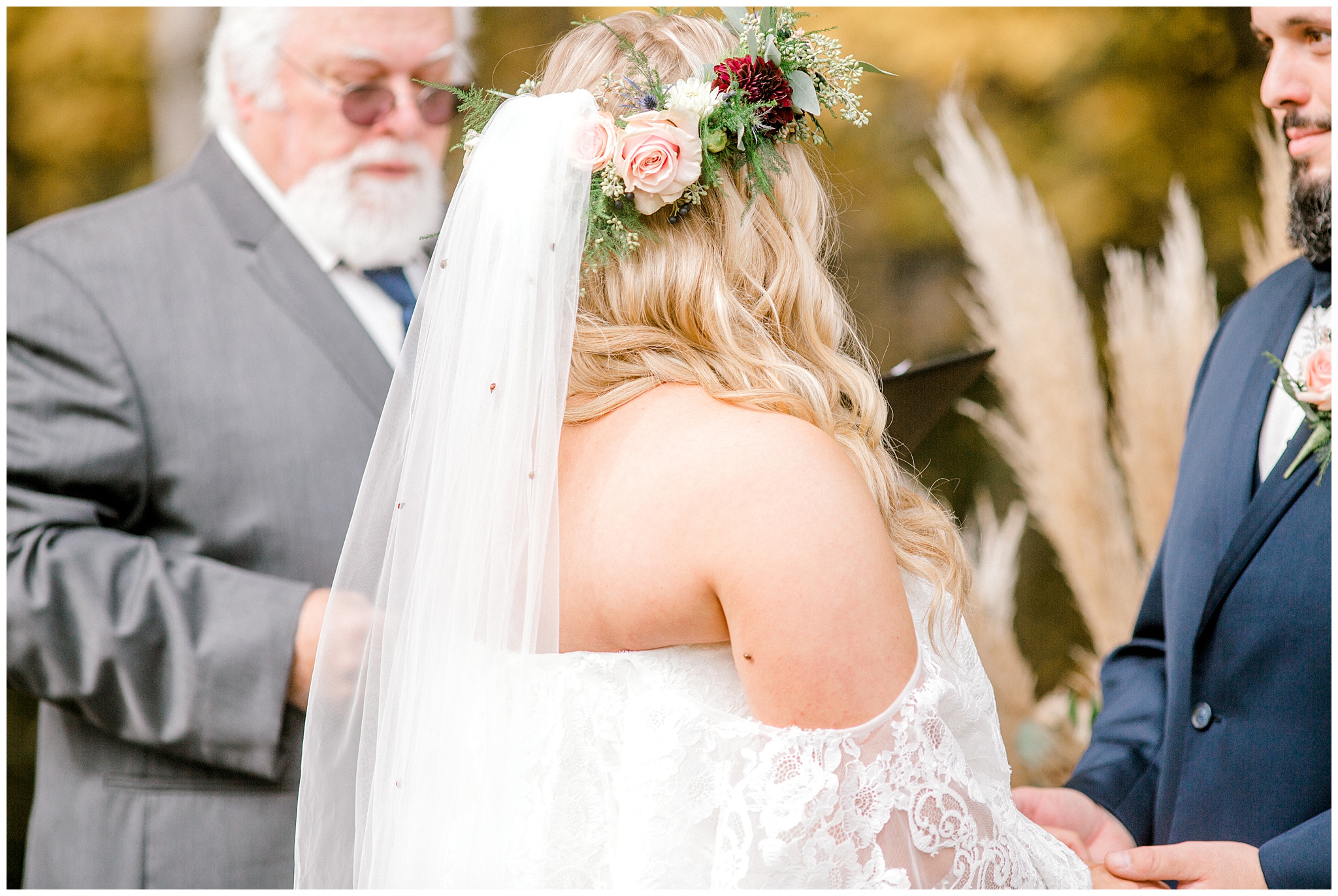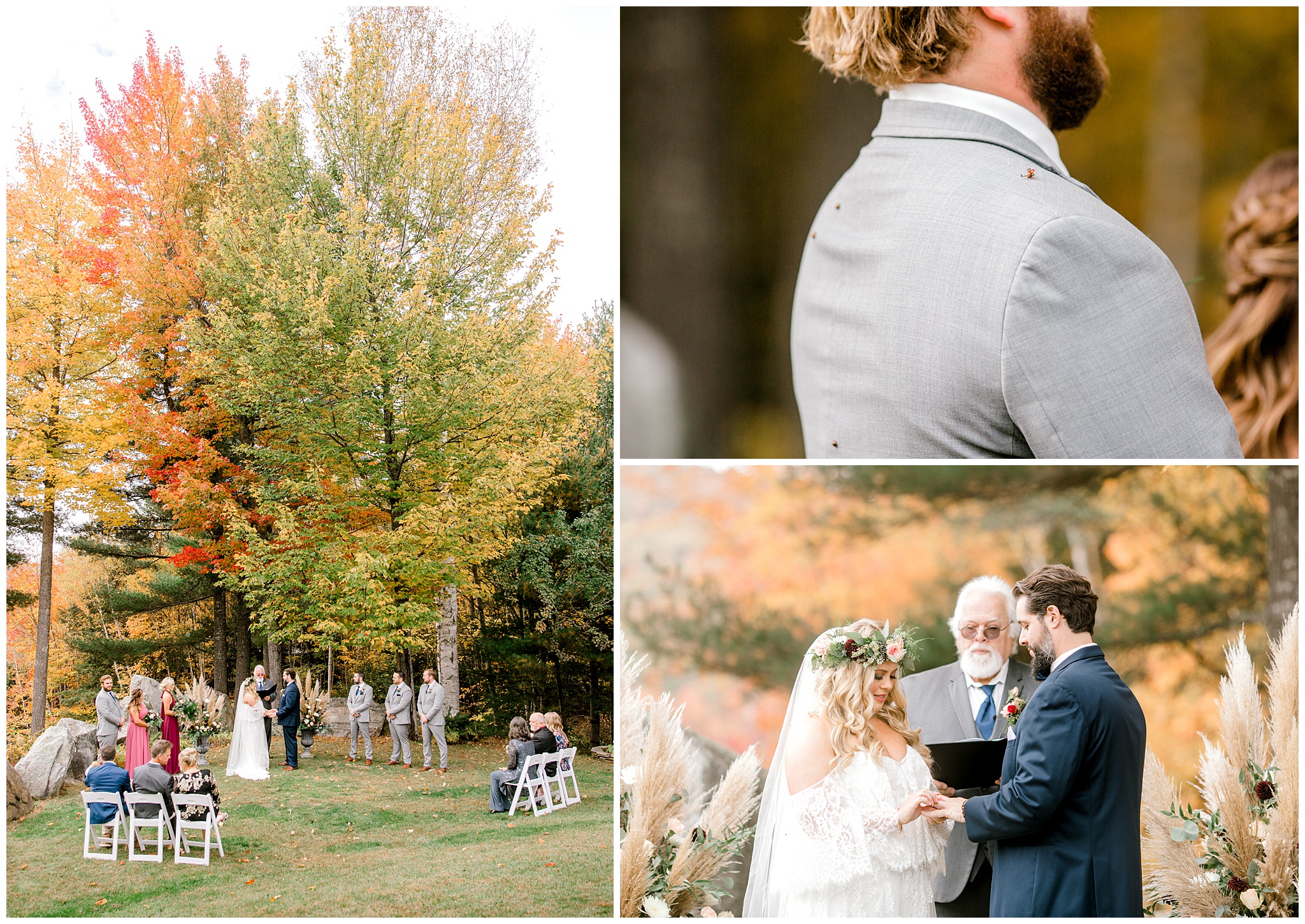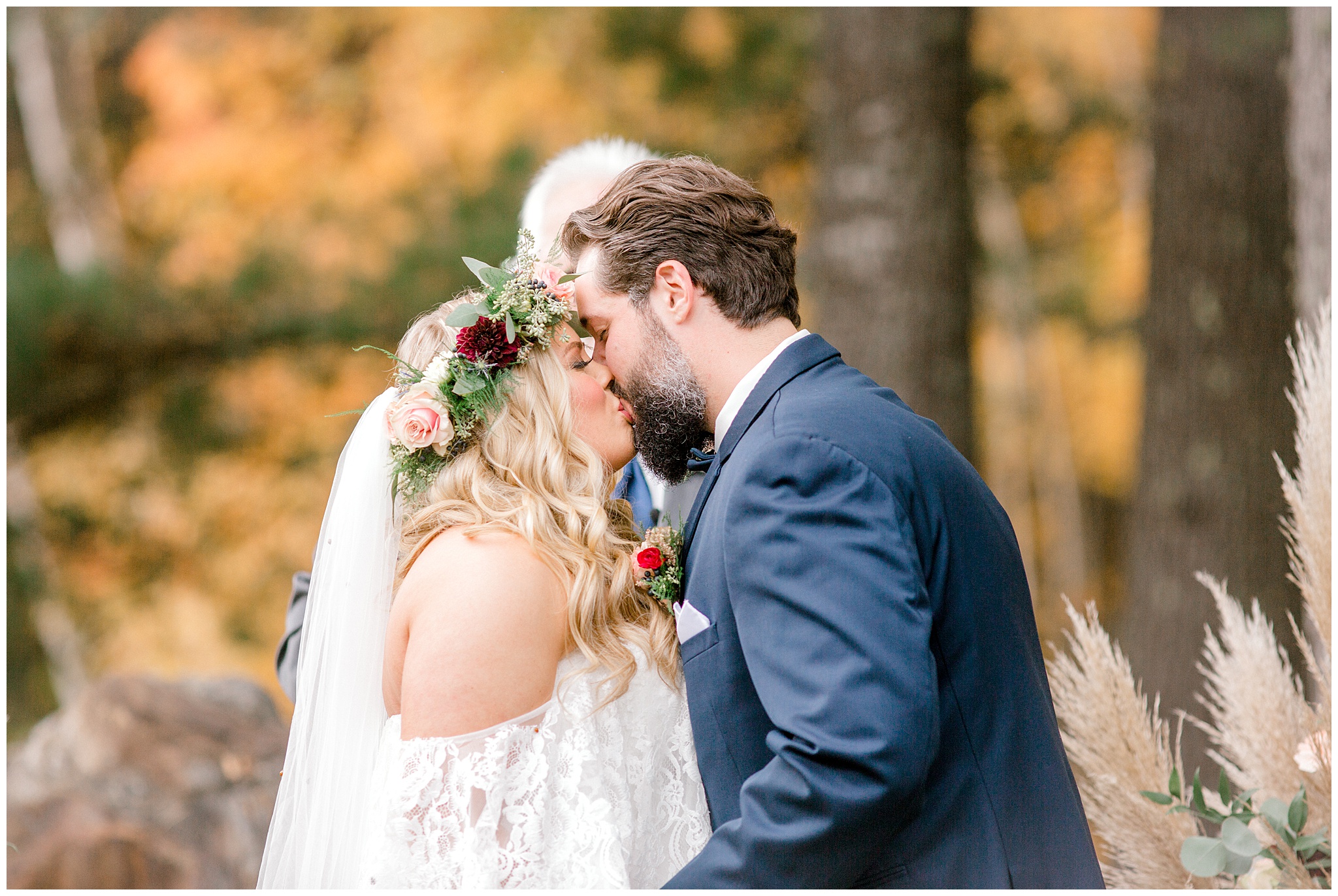 And the sweetest first kiss! Just look at how beautiful everything is! #fallweddinggoals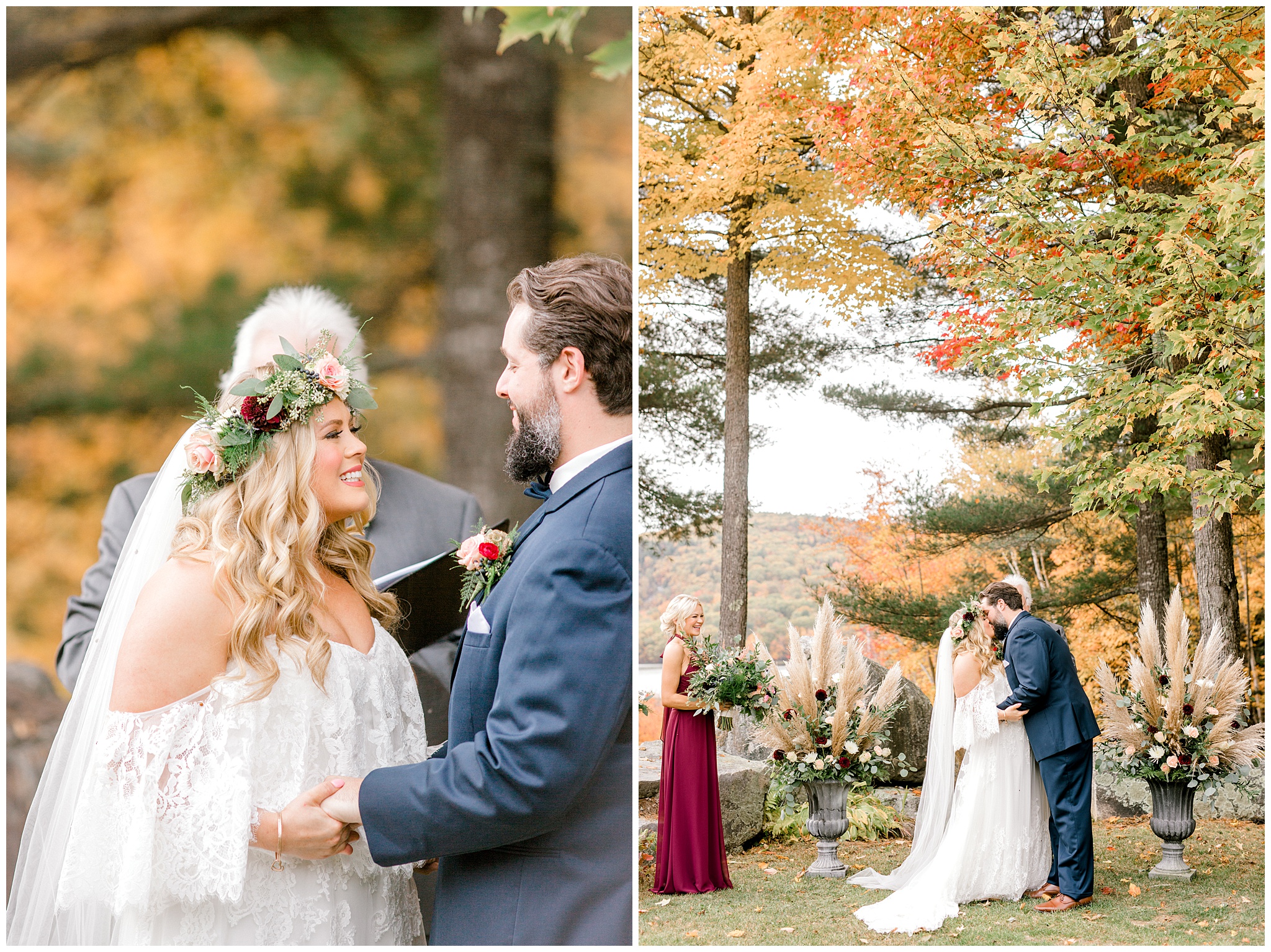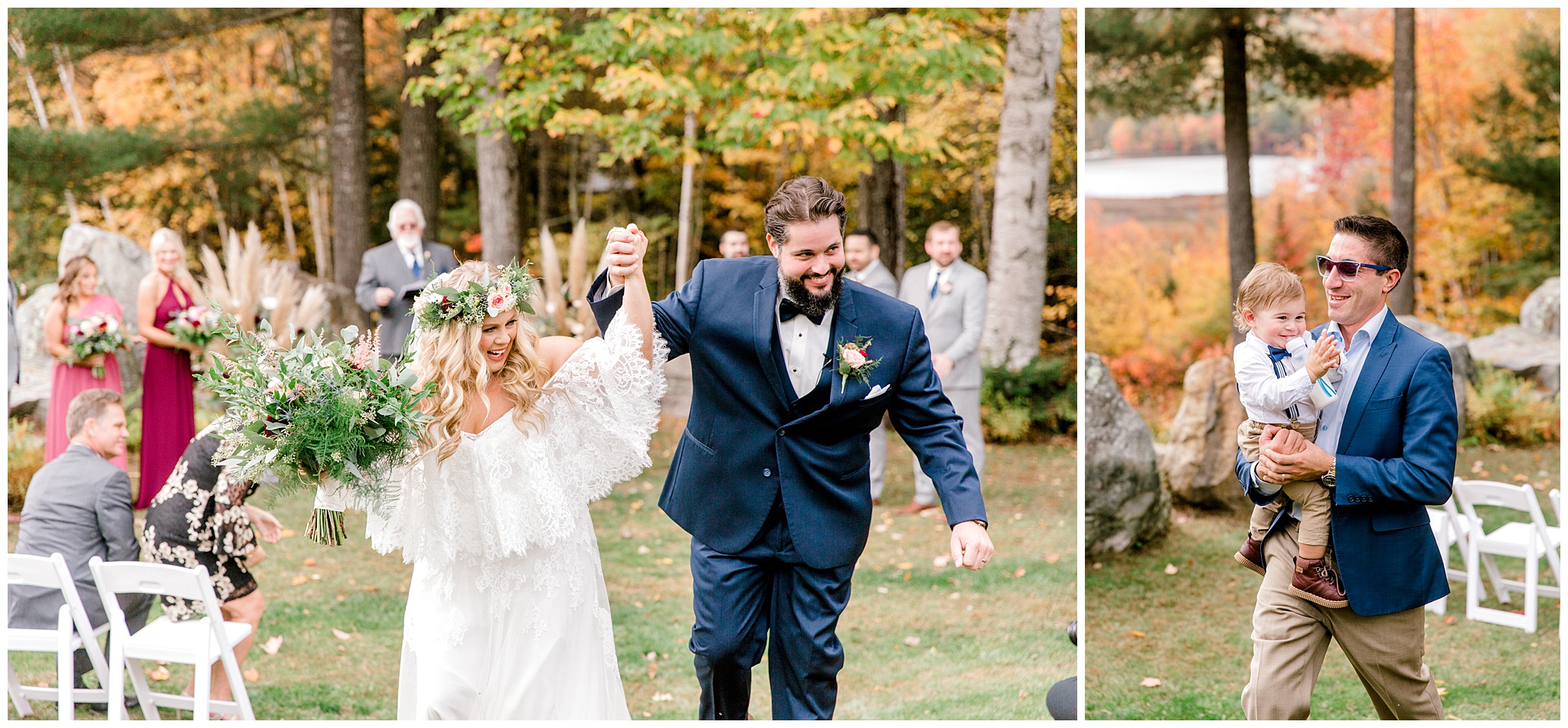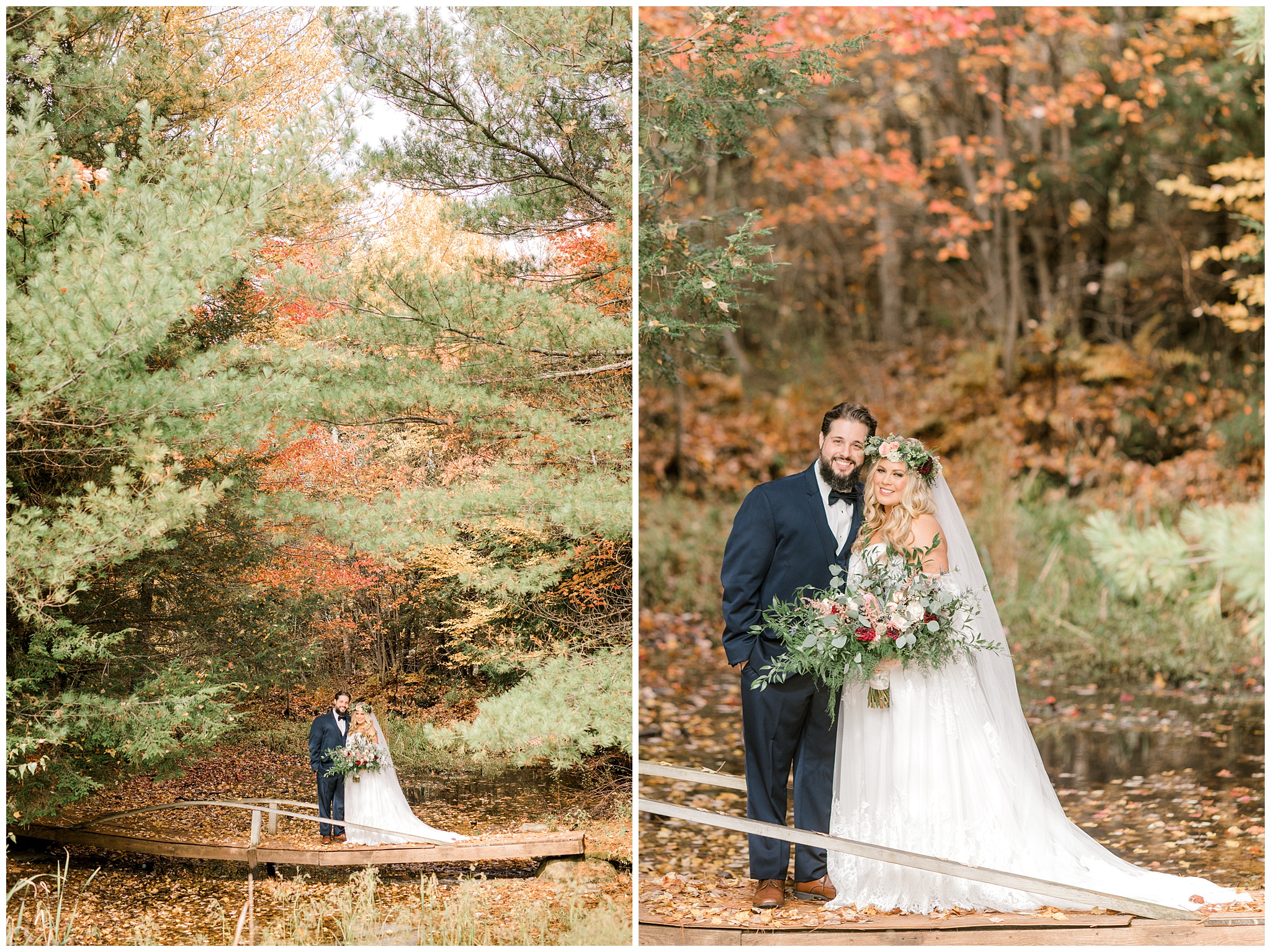 Fuschia made time to stop and greet special family members in between portraits.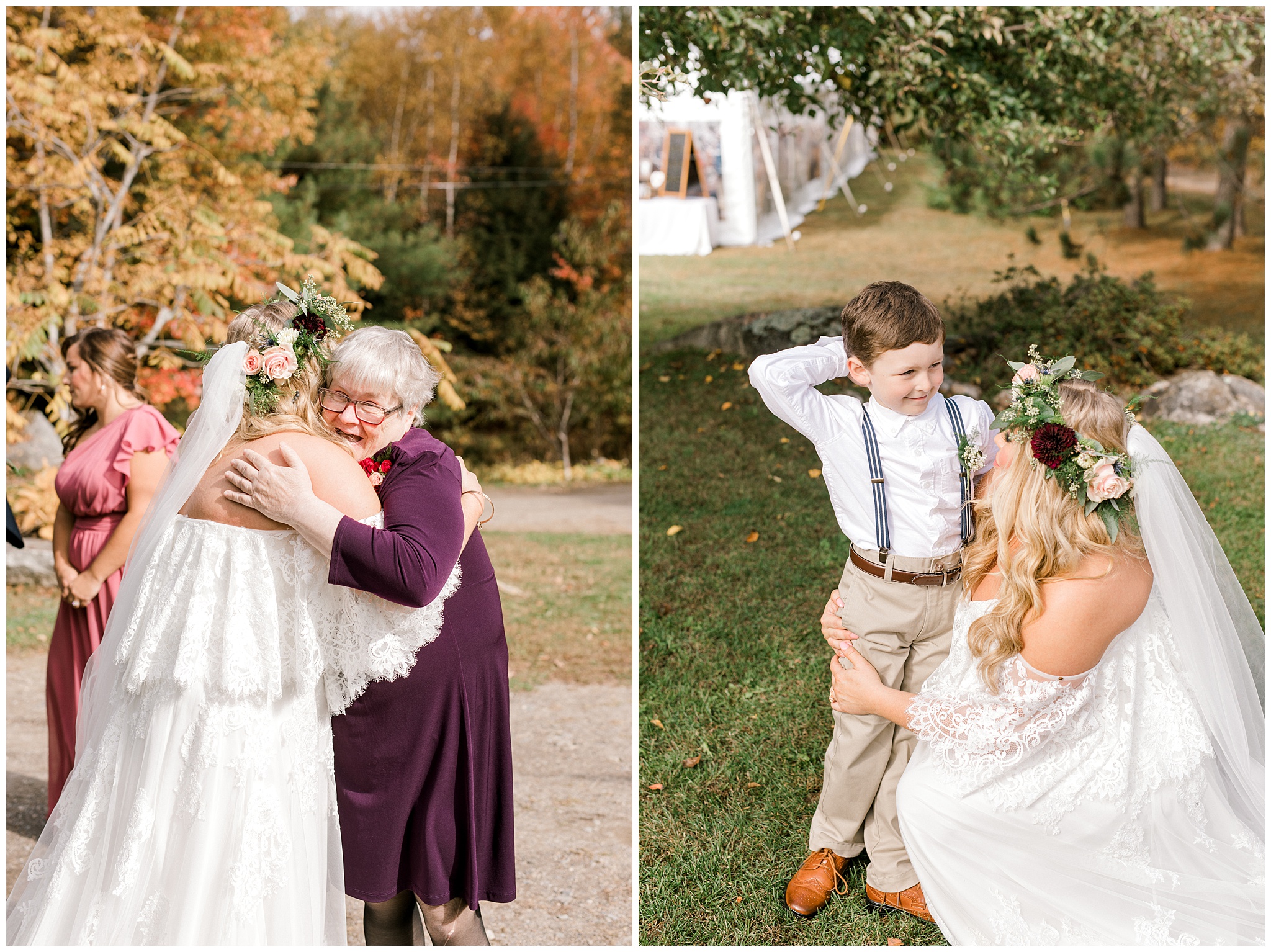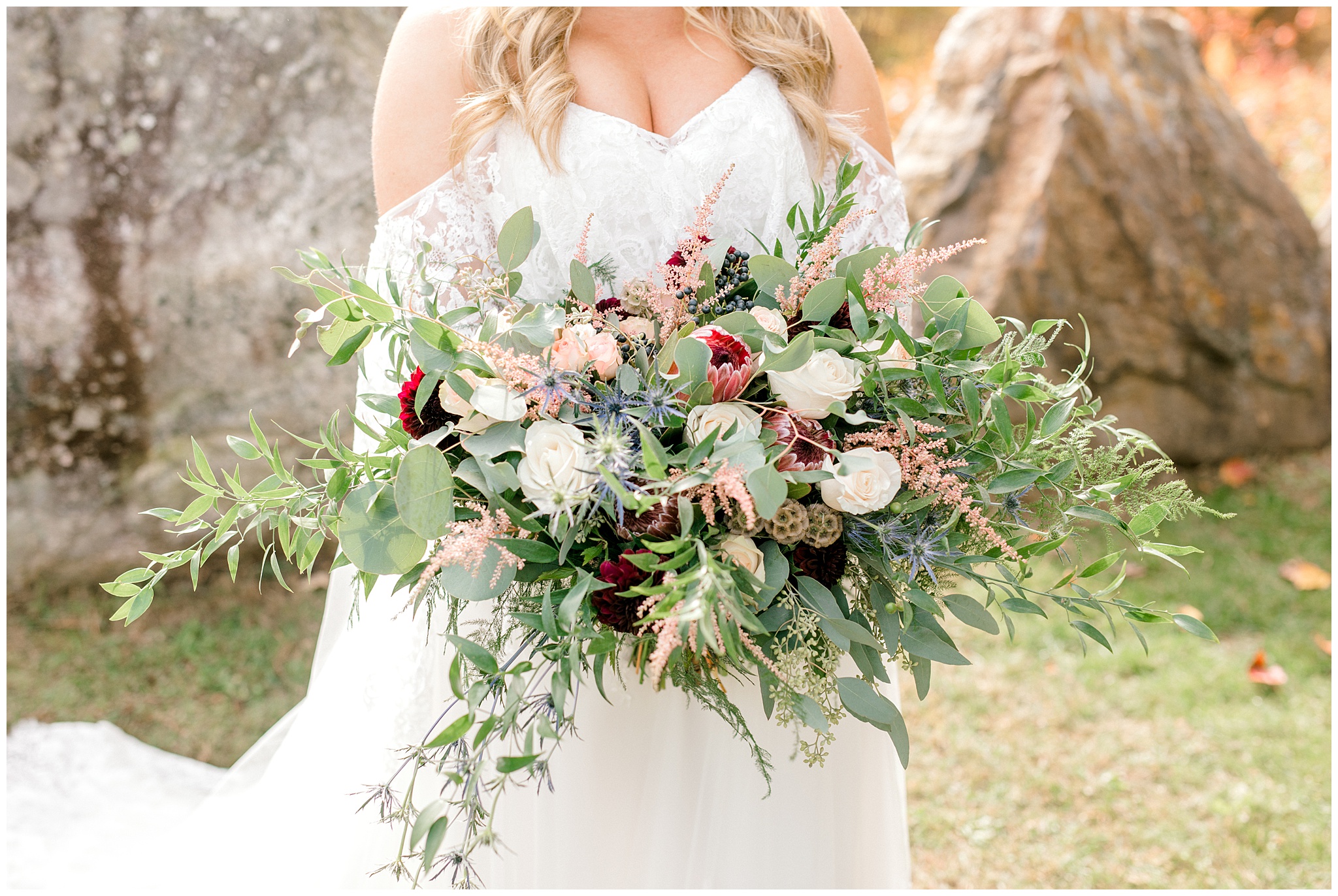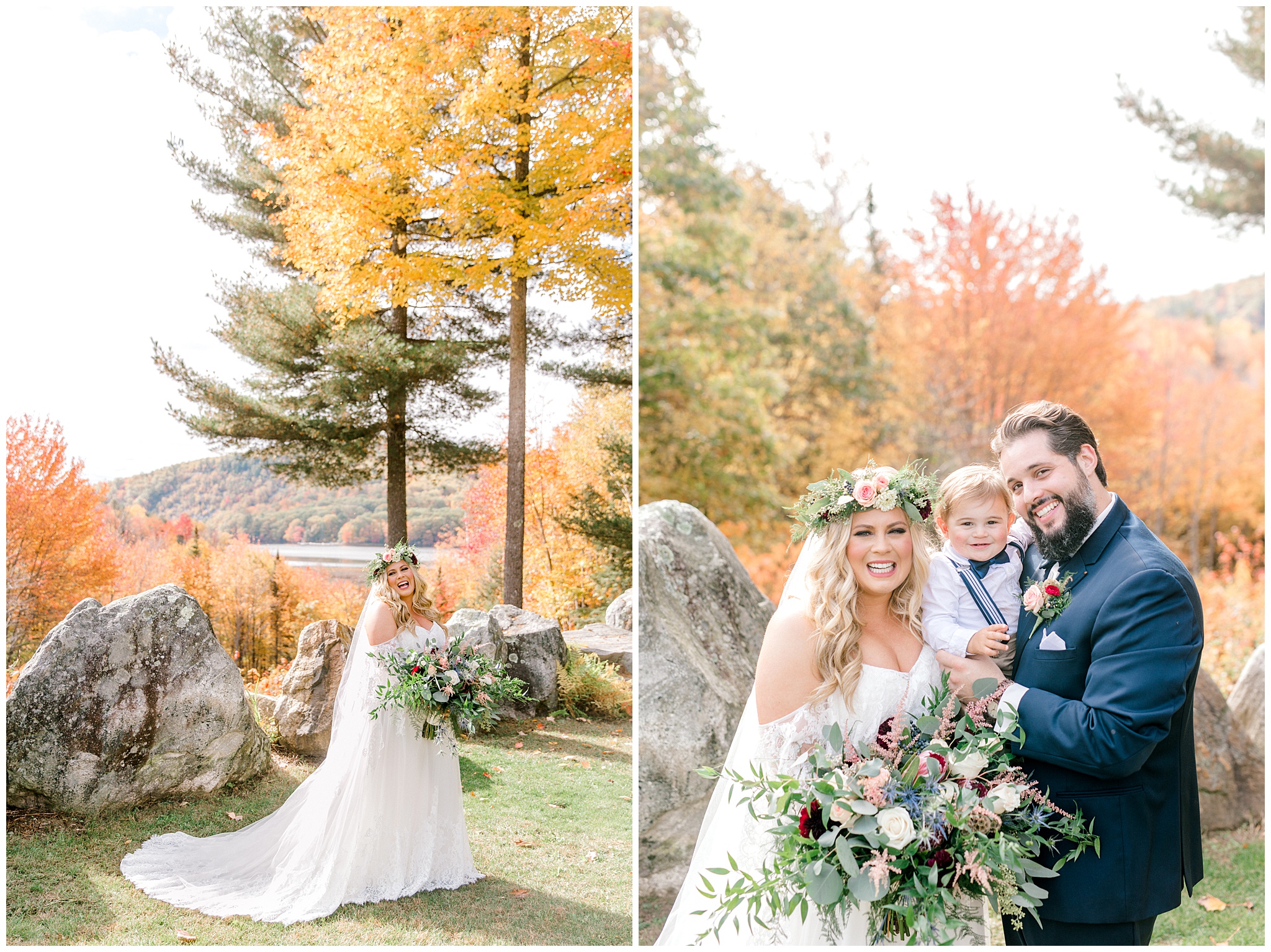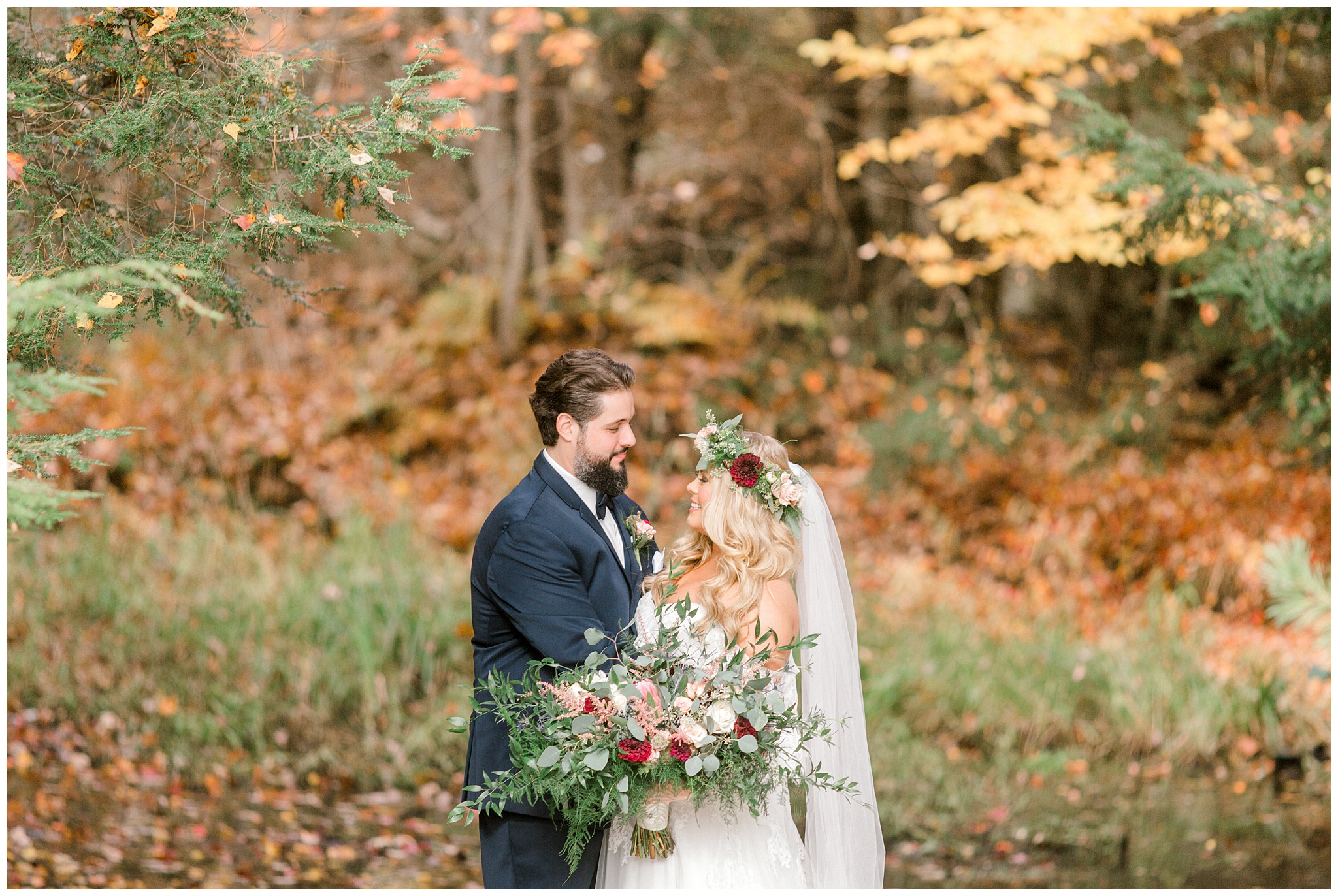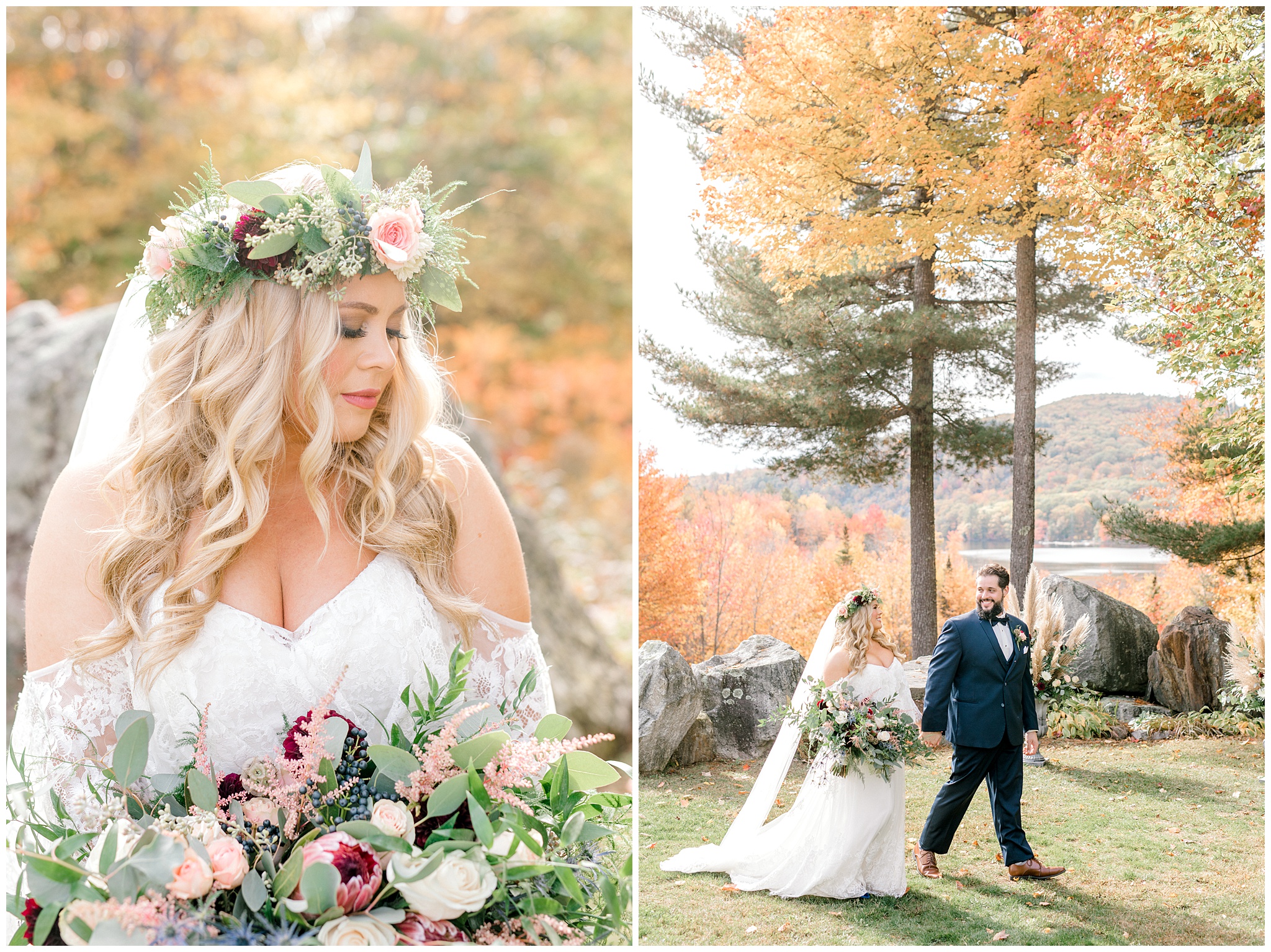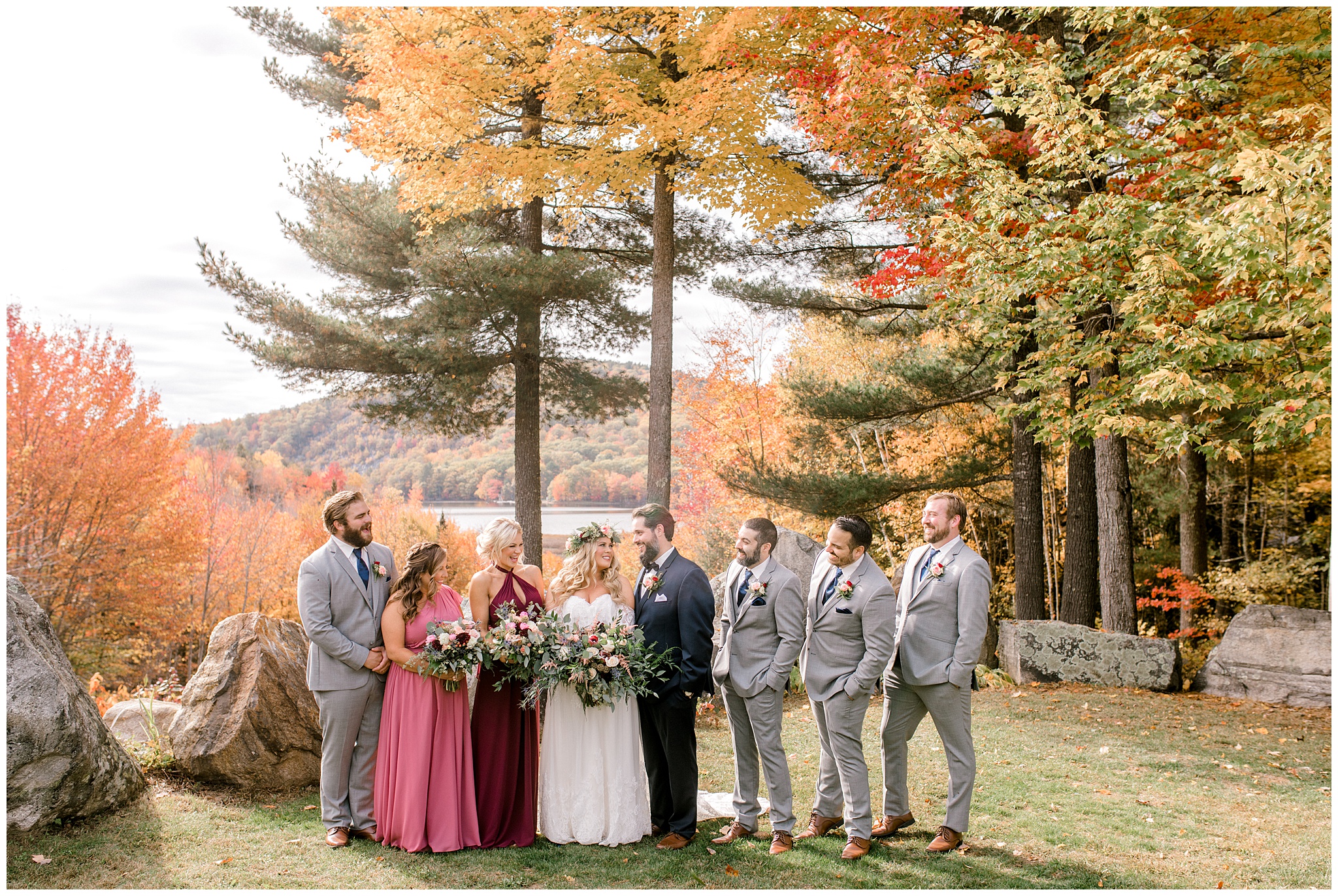 I can't even tell you how thrilled I am with all of these images! Fall is my favorite season here in Maine, and I couldn't imagine a more beautiful setting or couple! The stunning florals just pull everything together so nicely!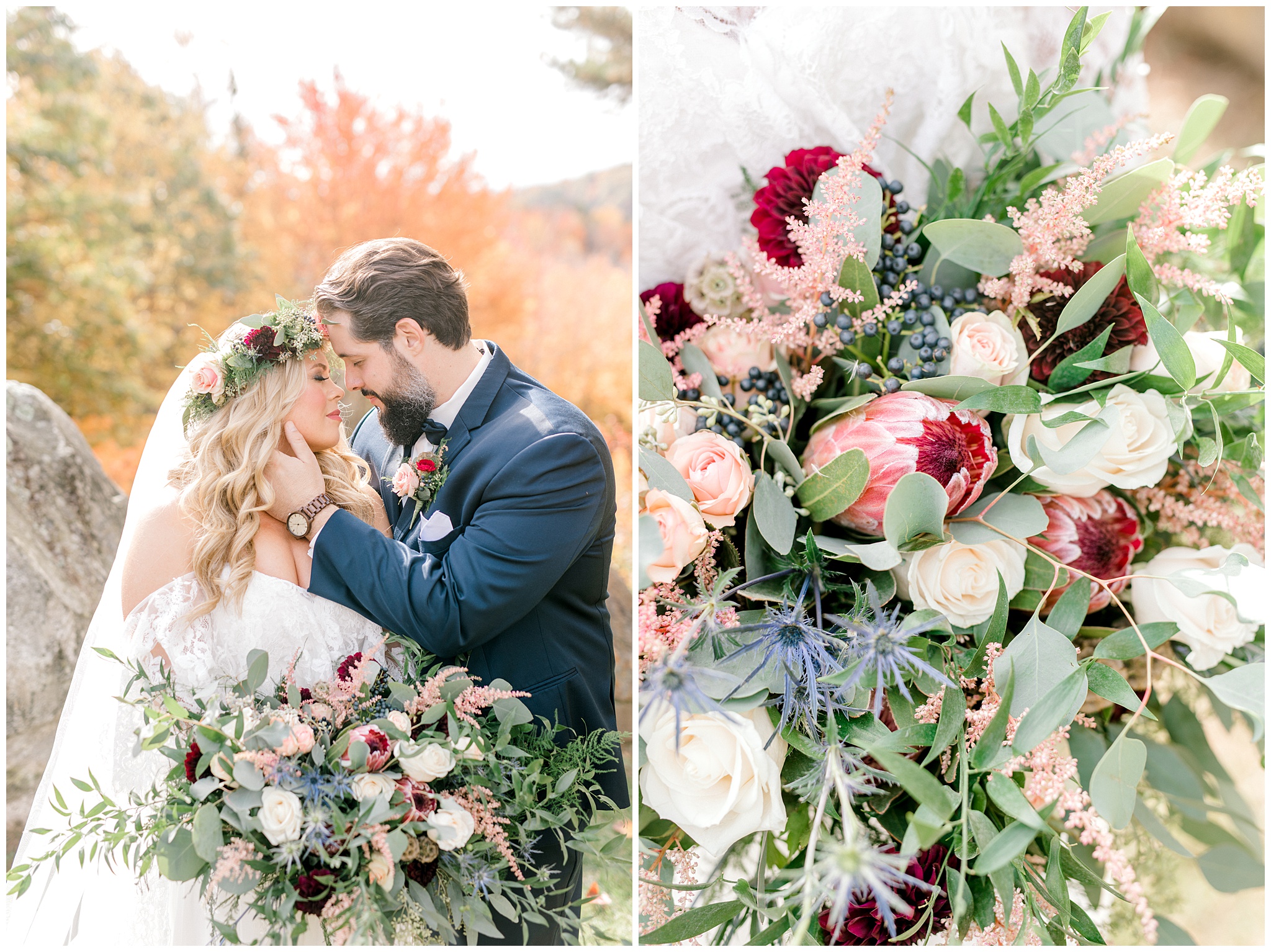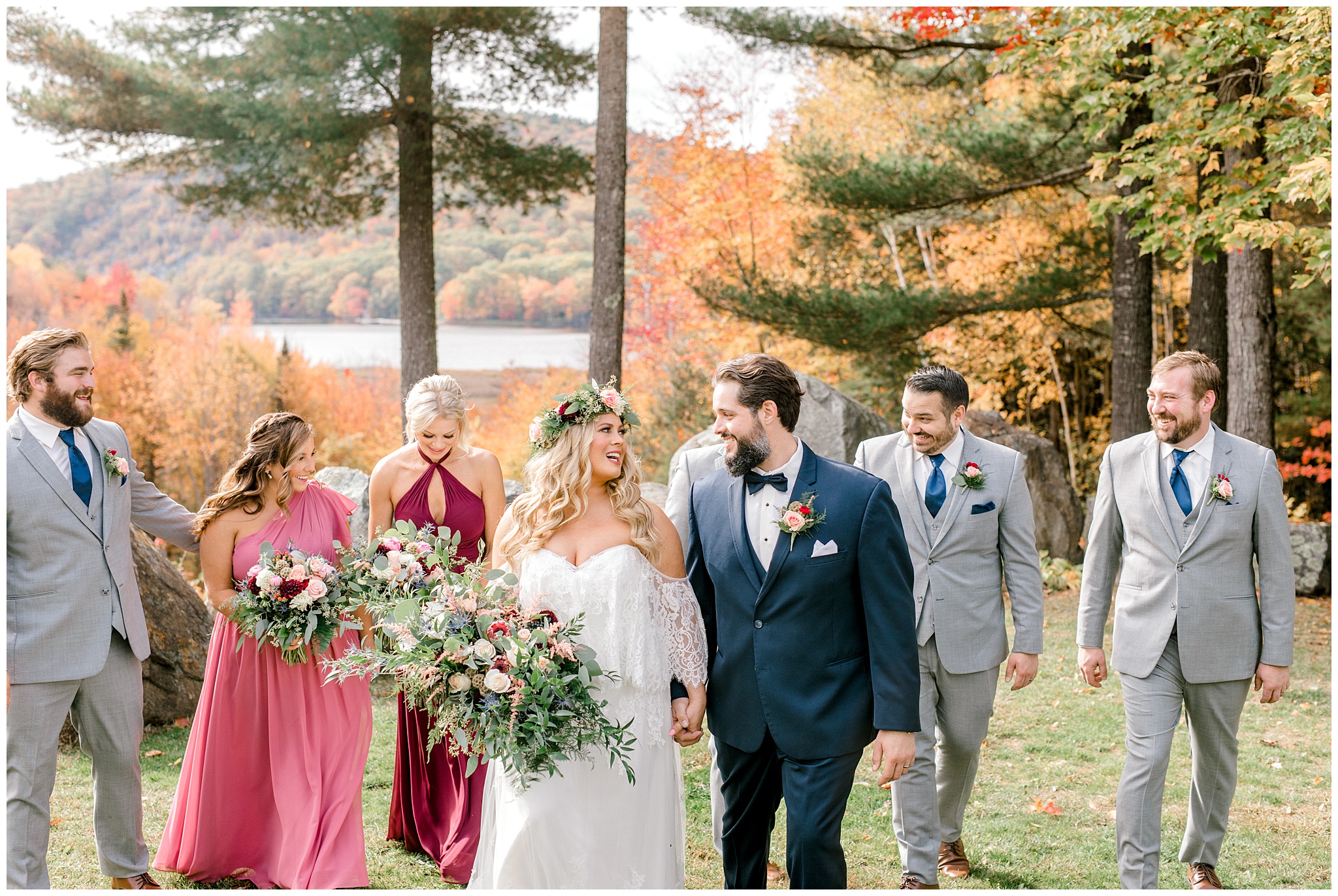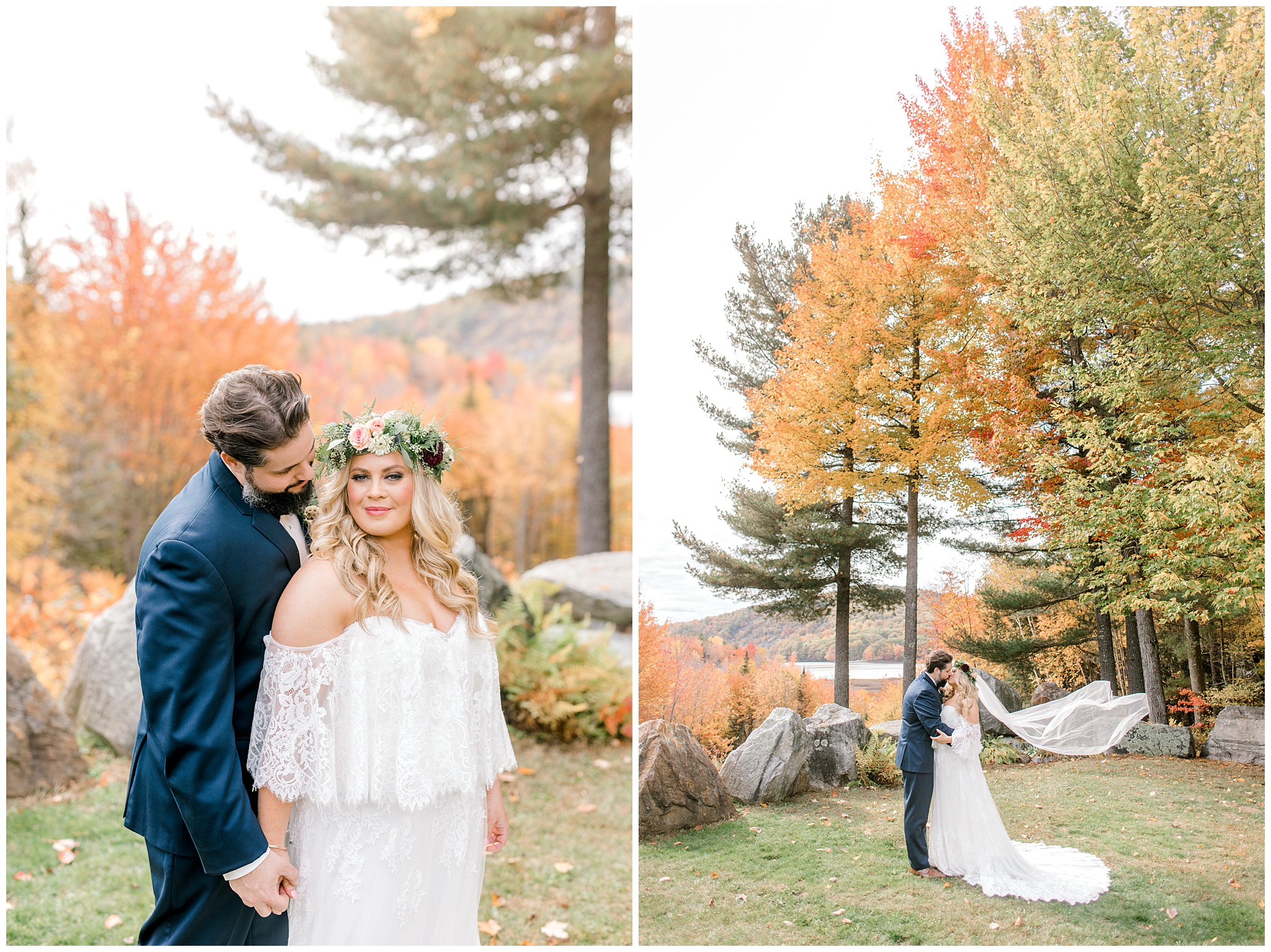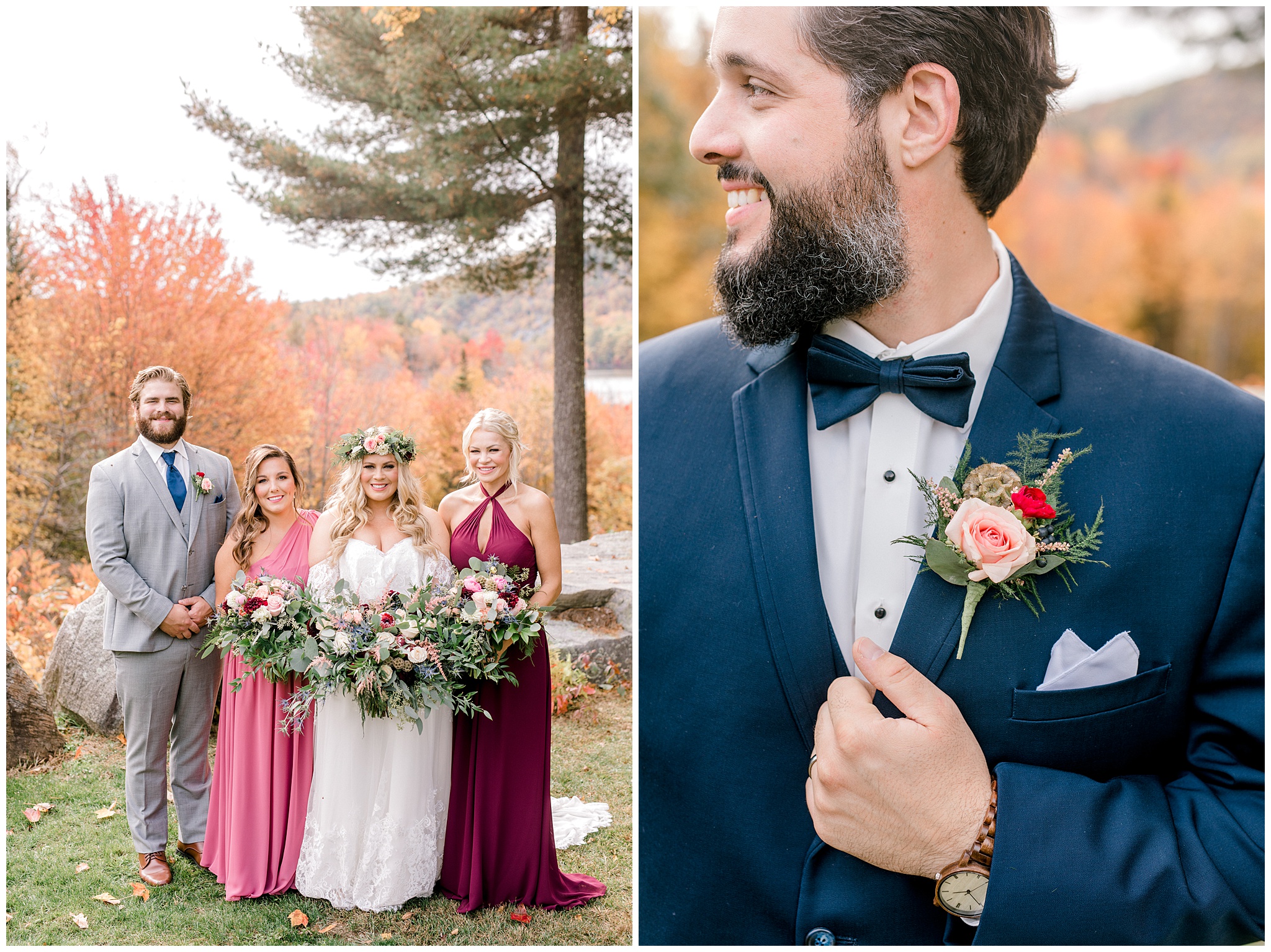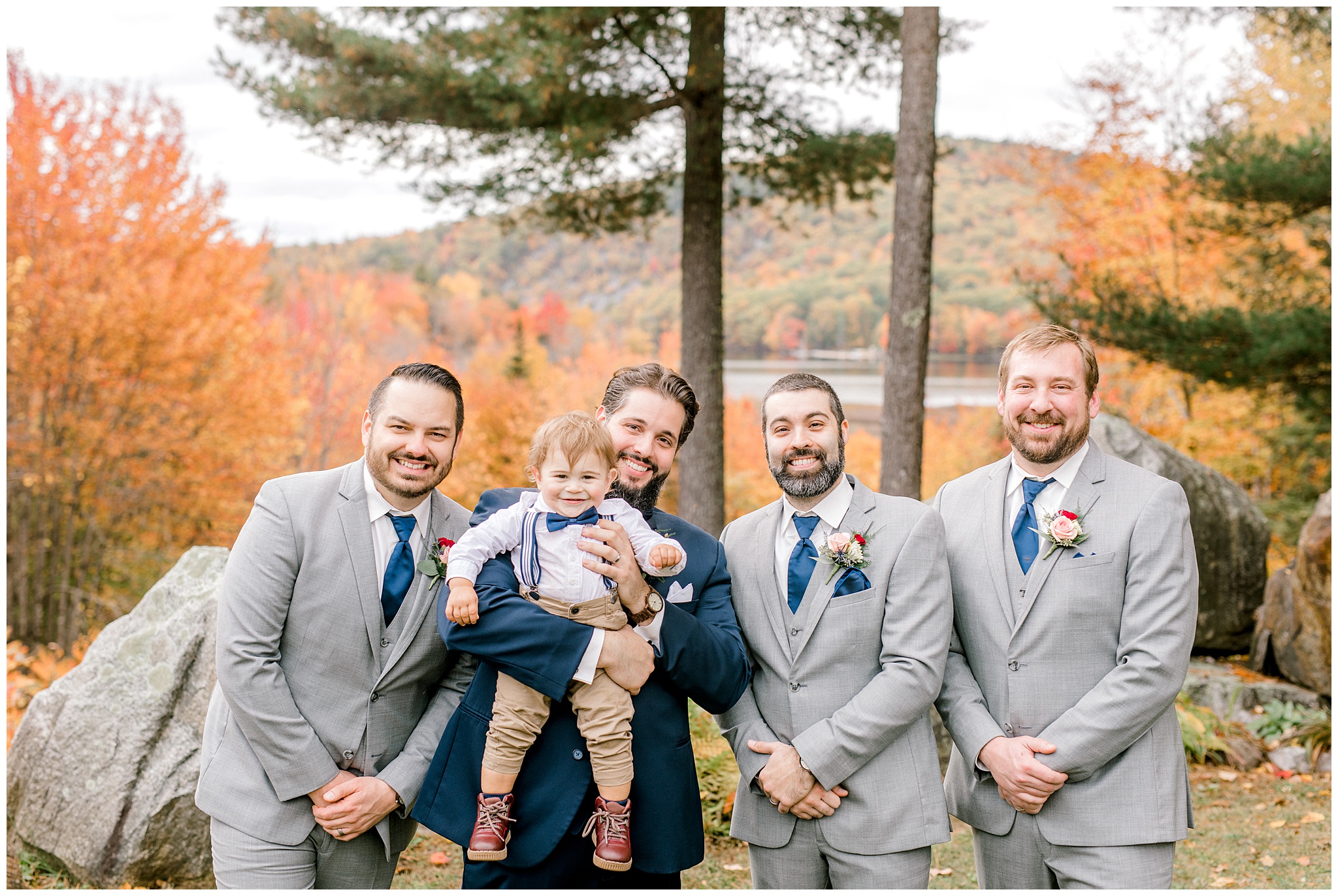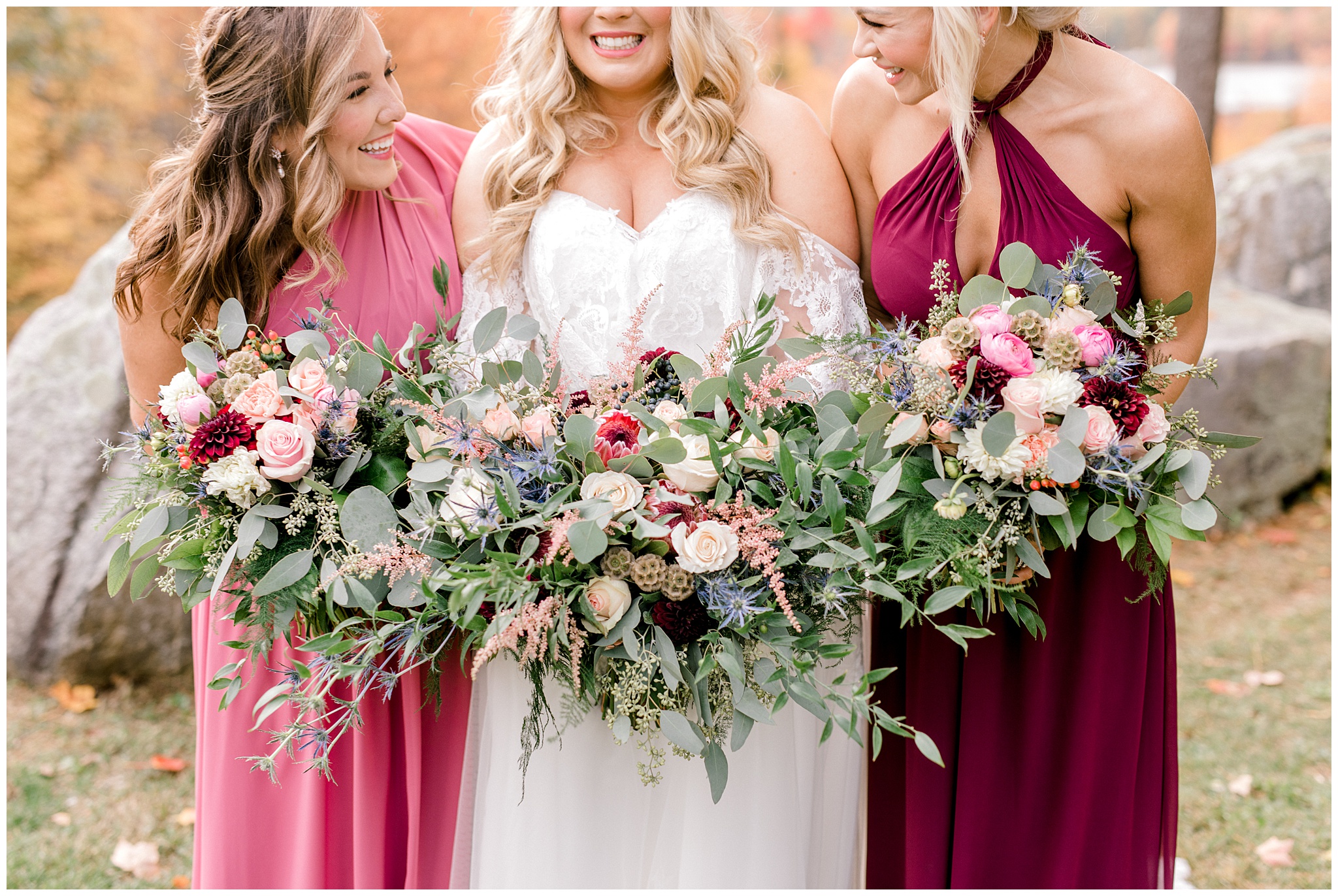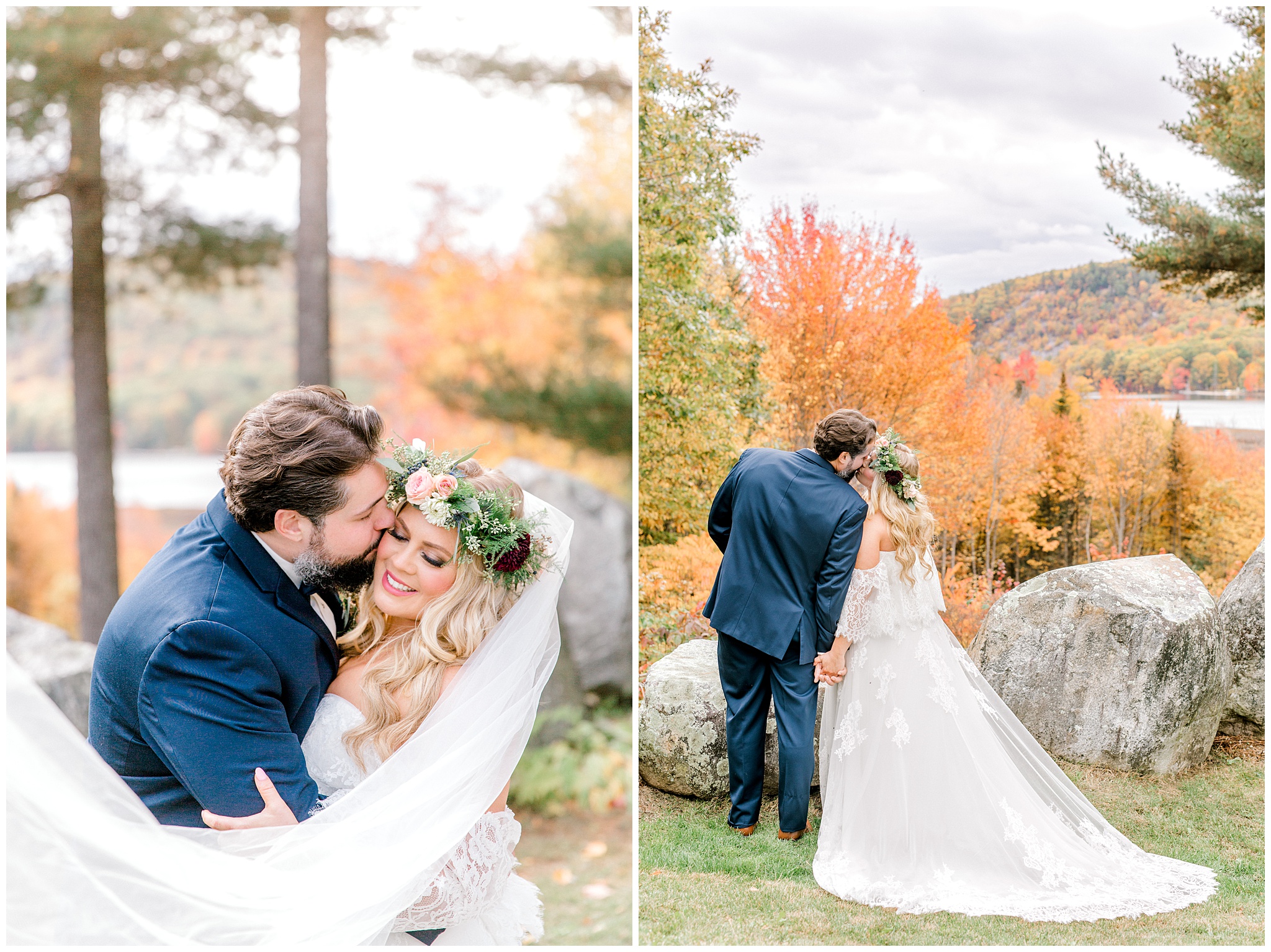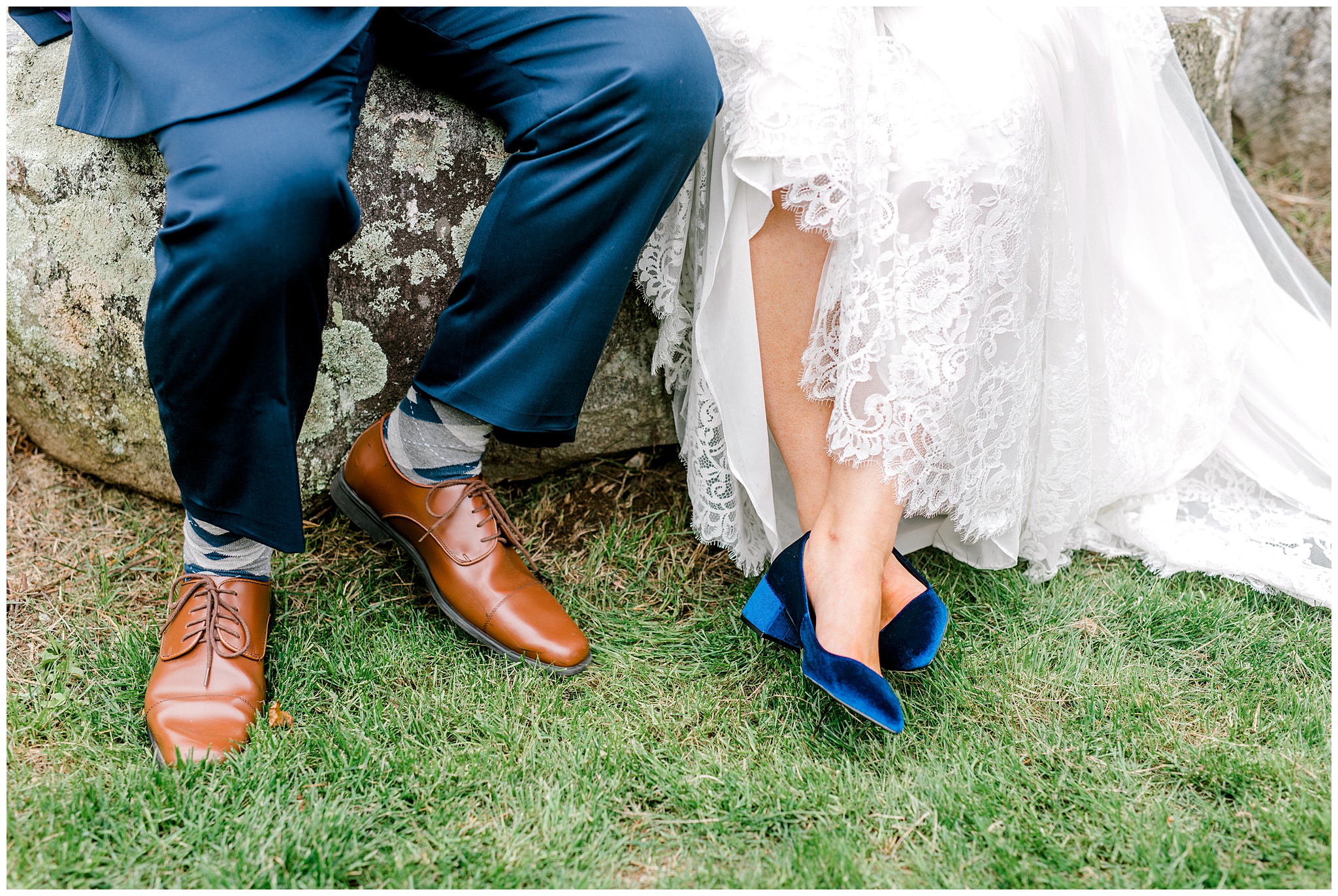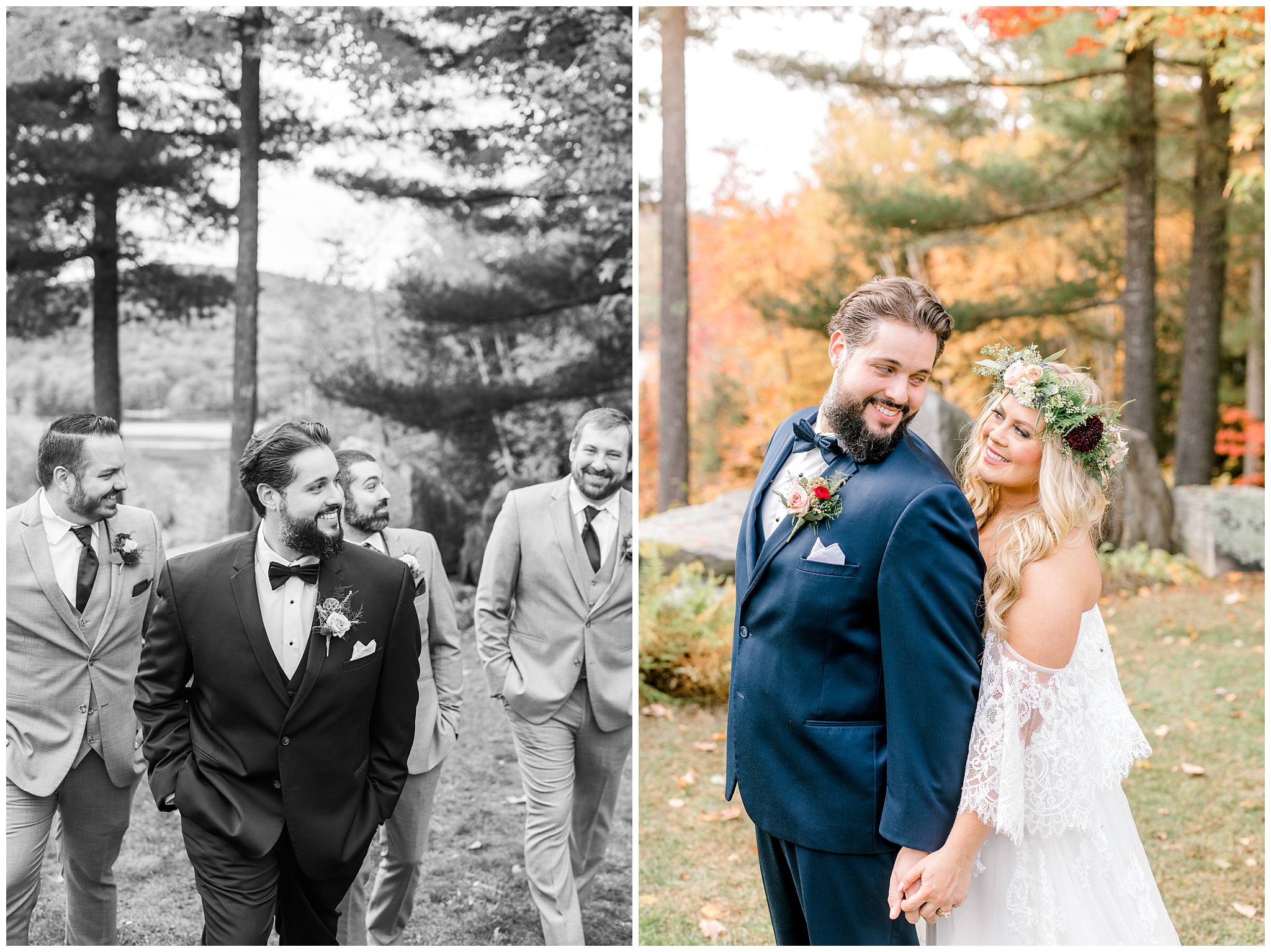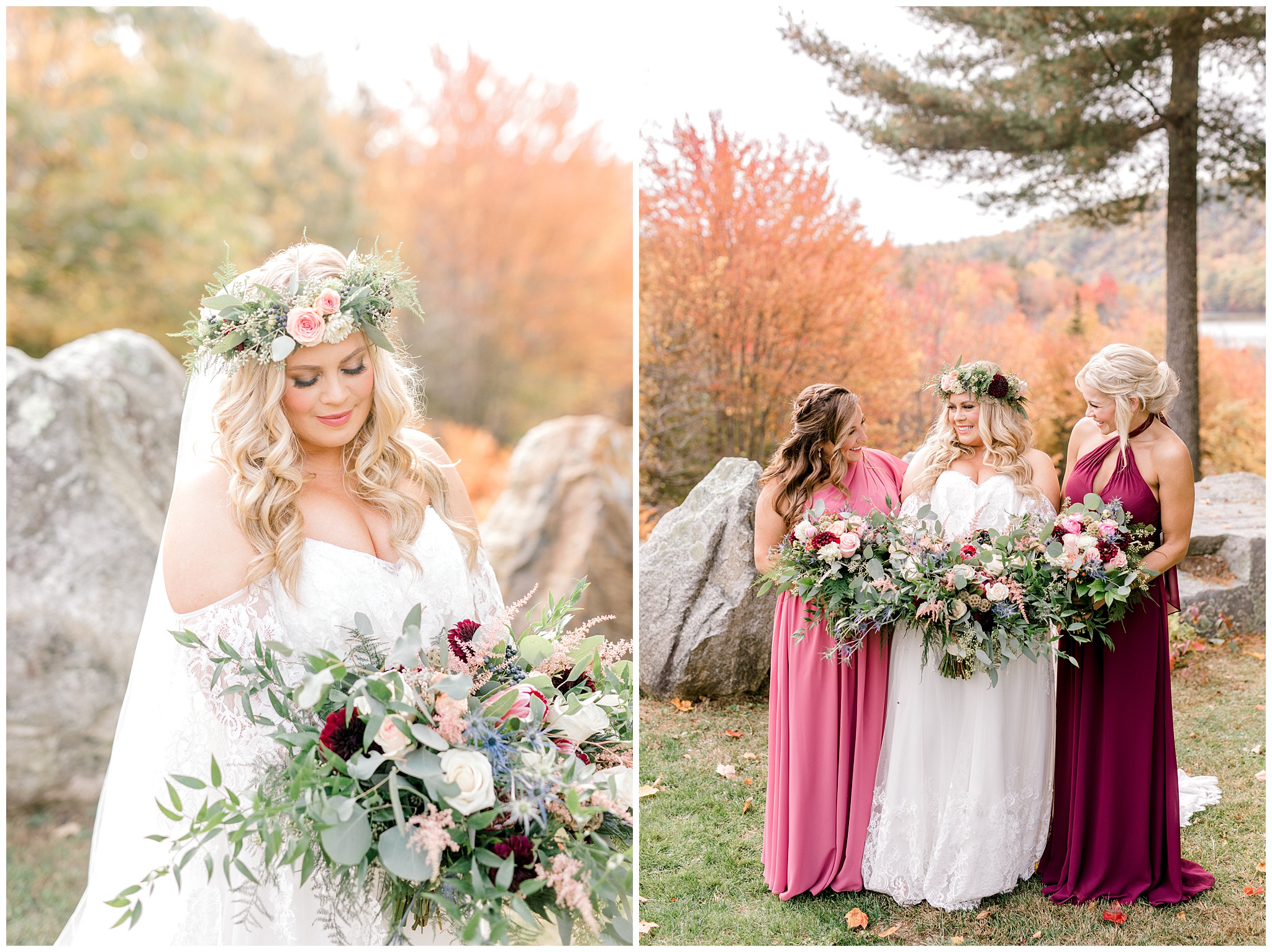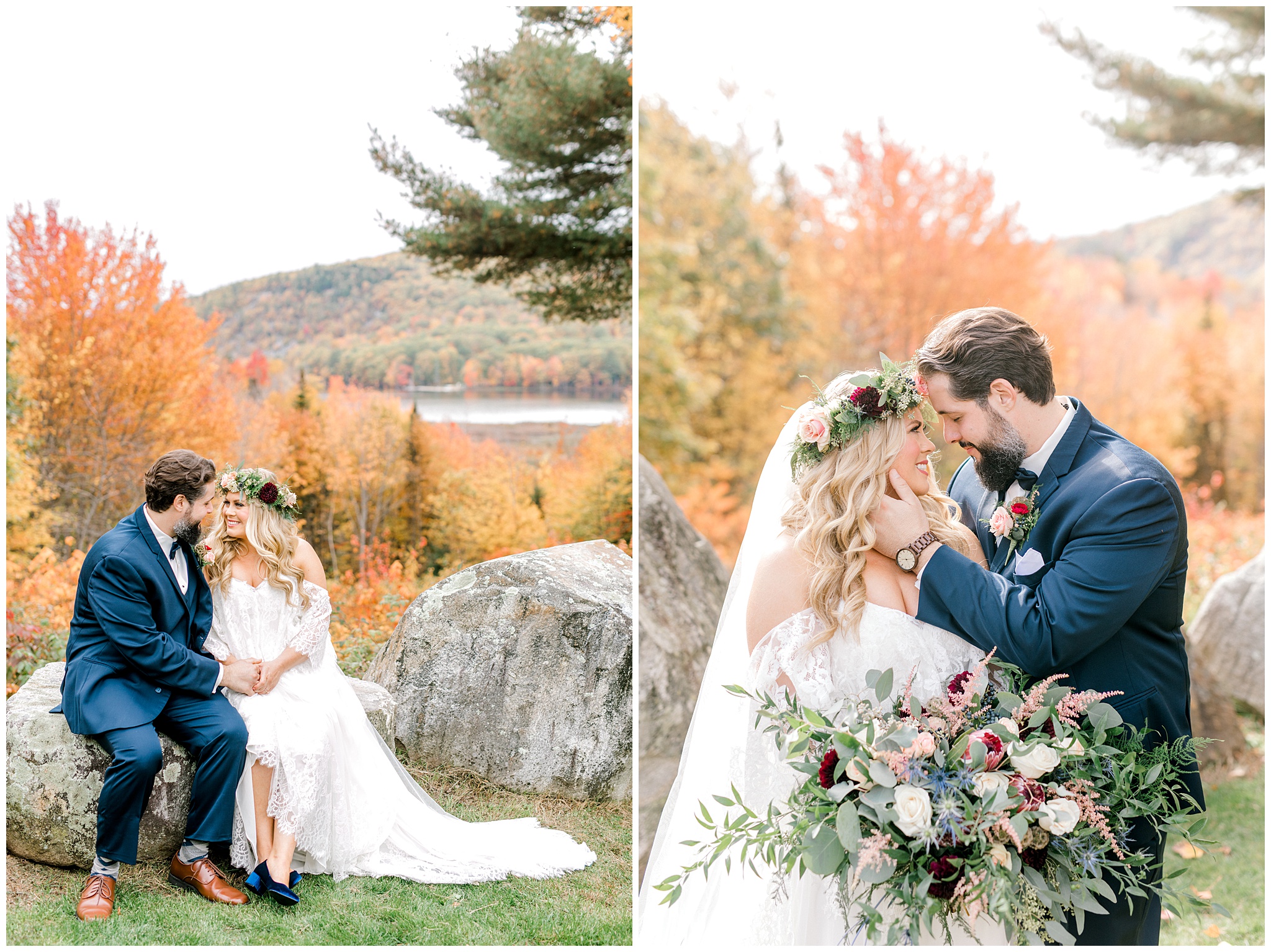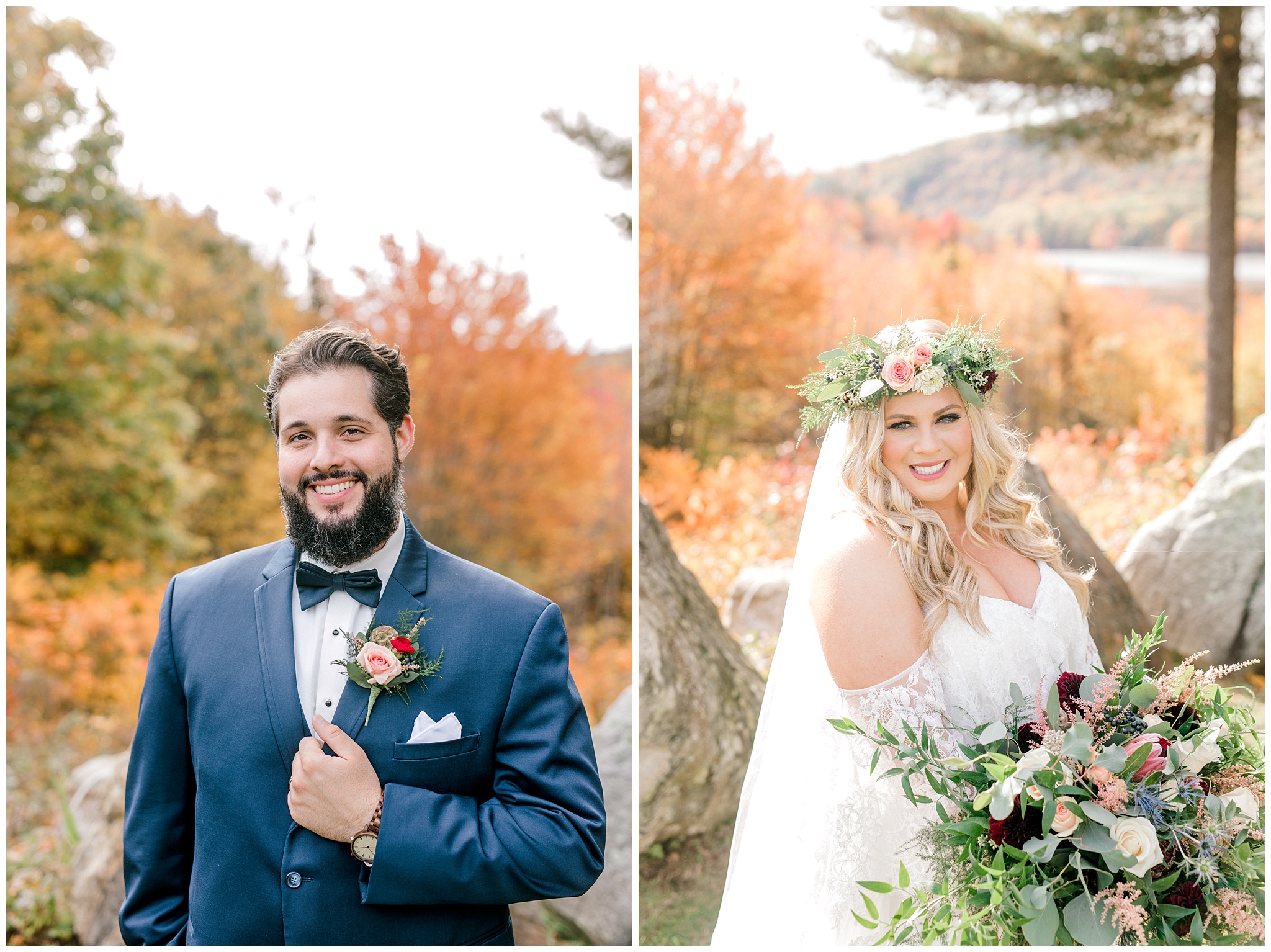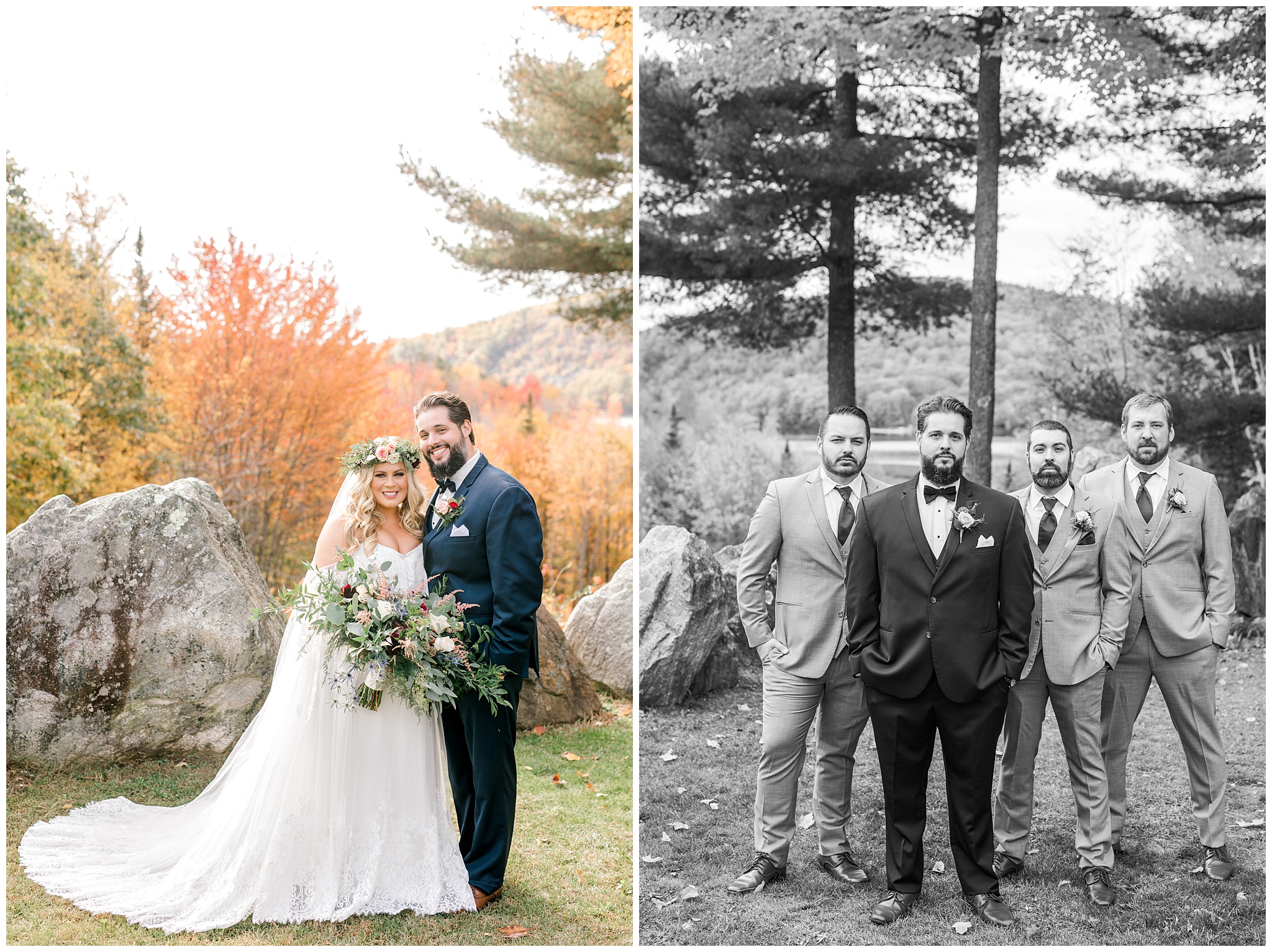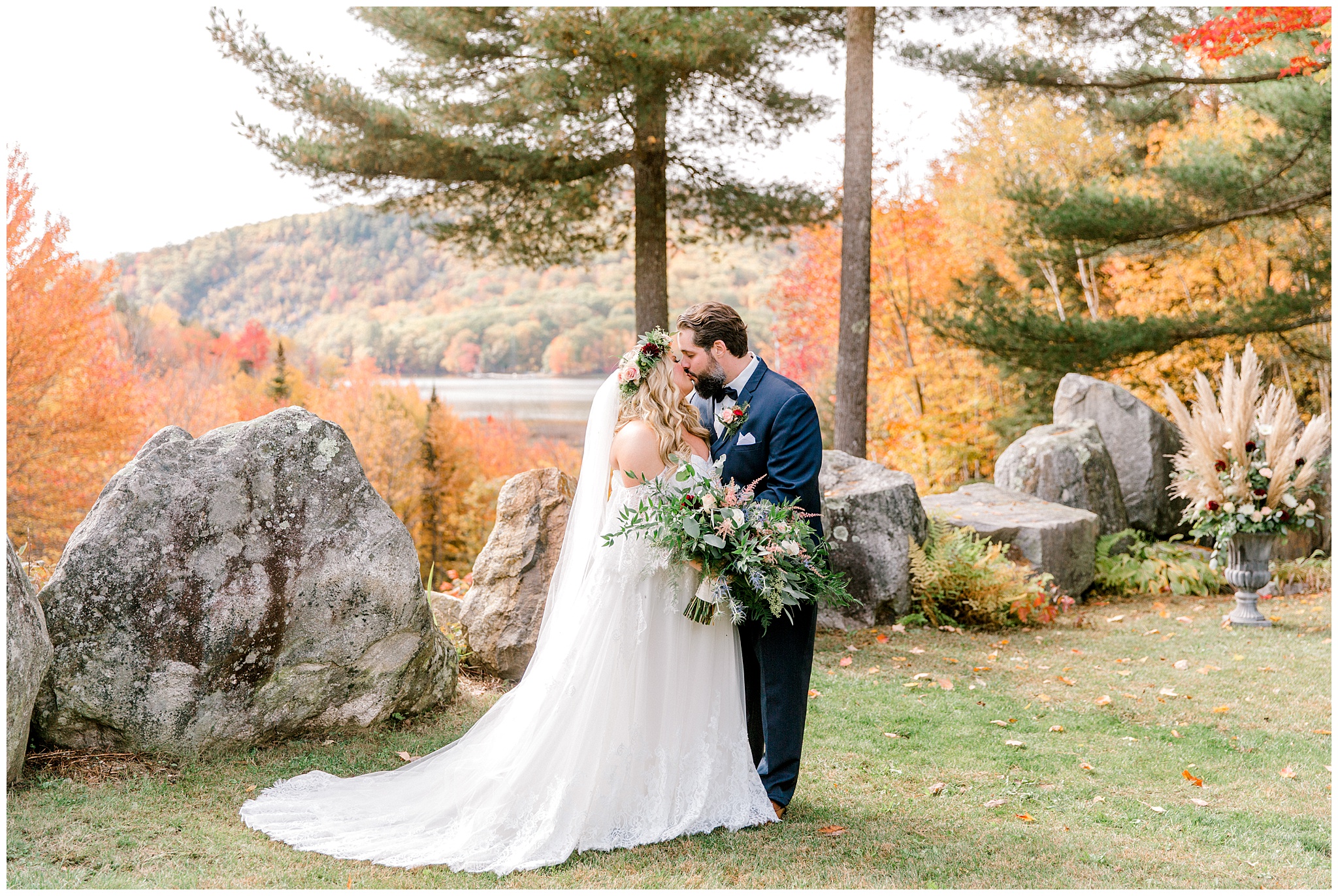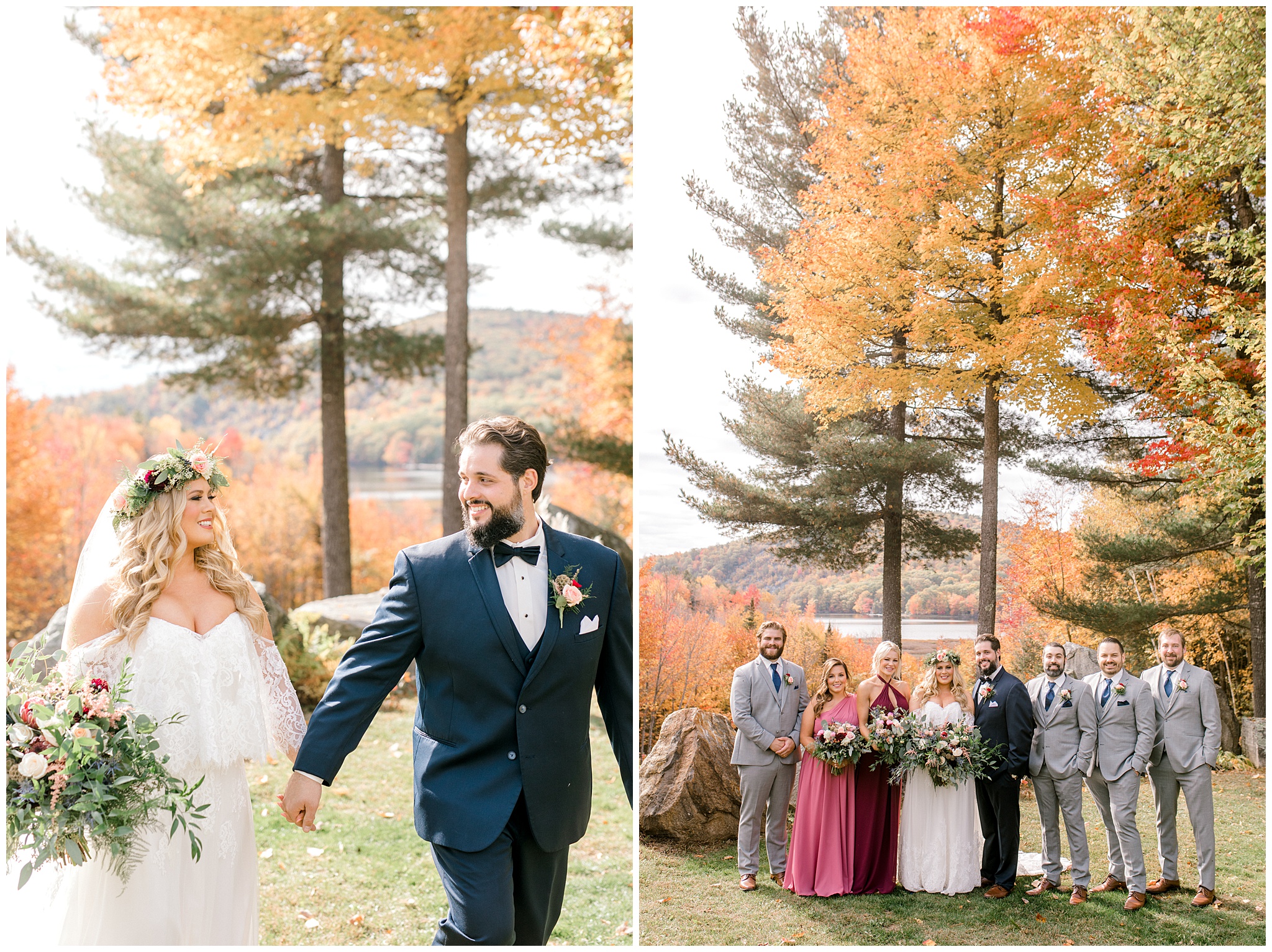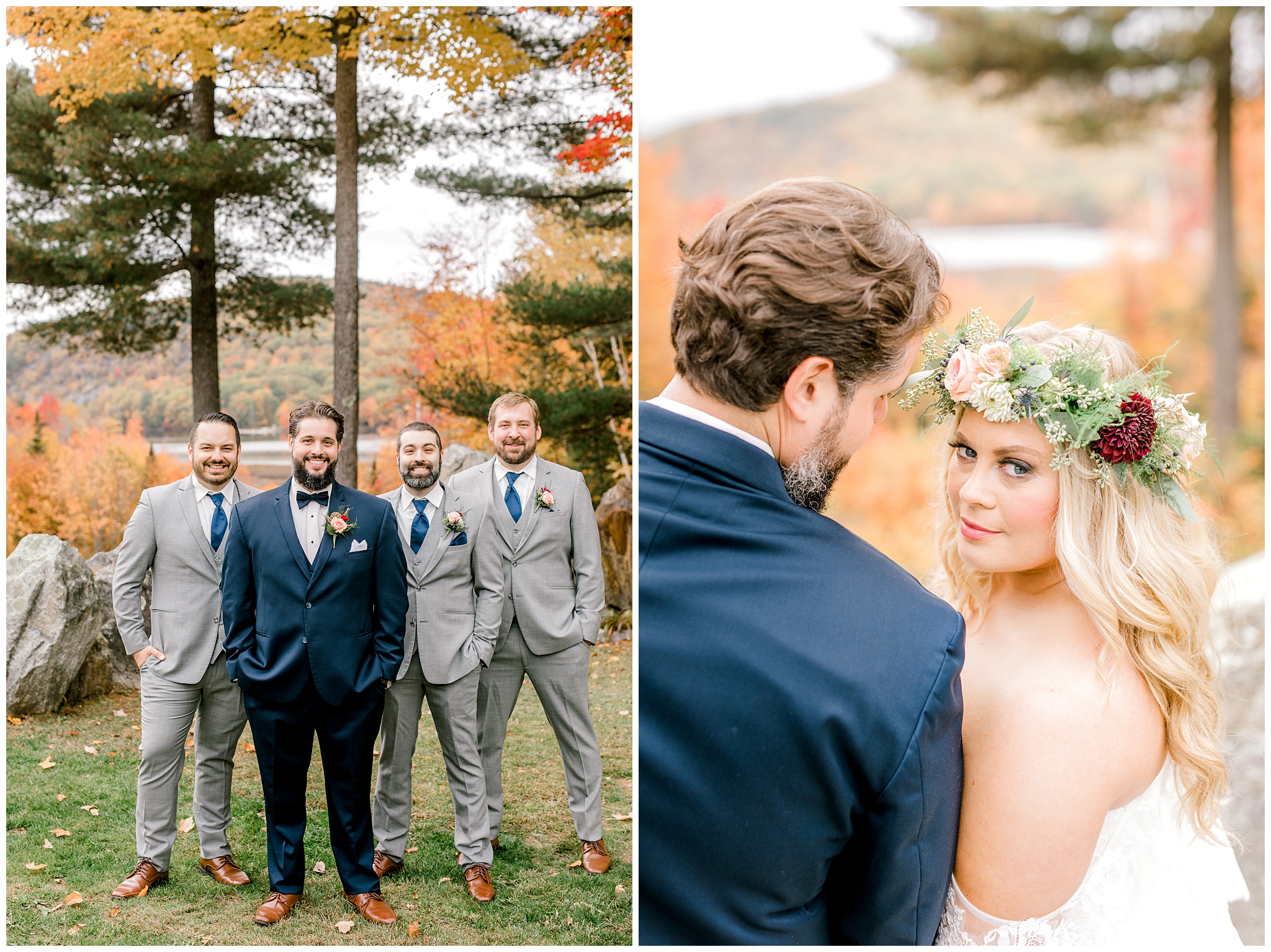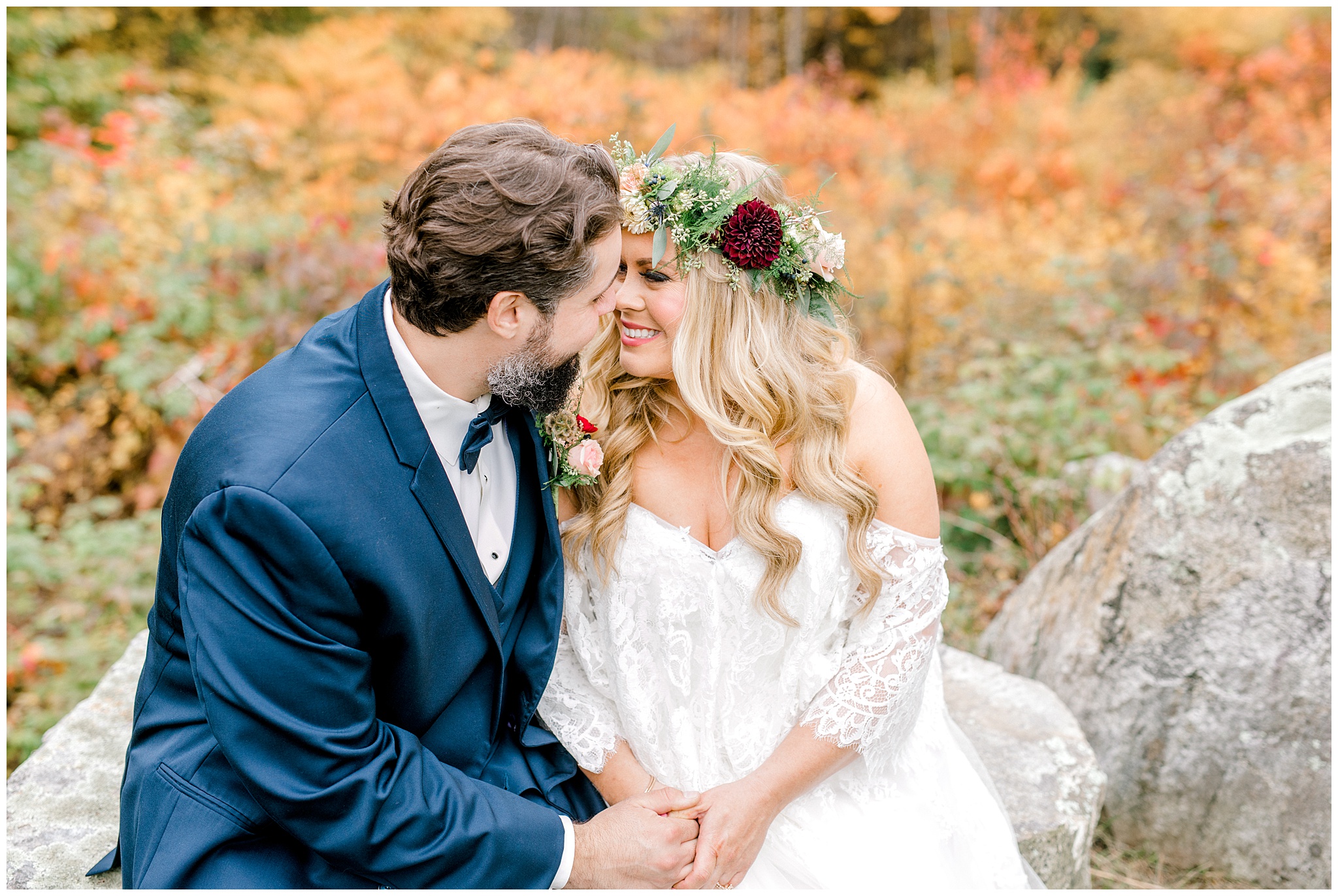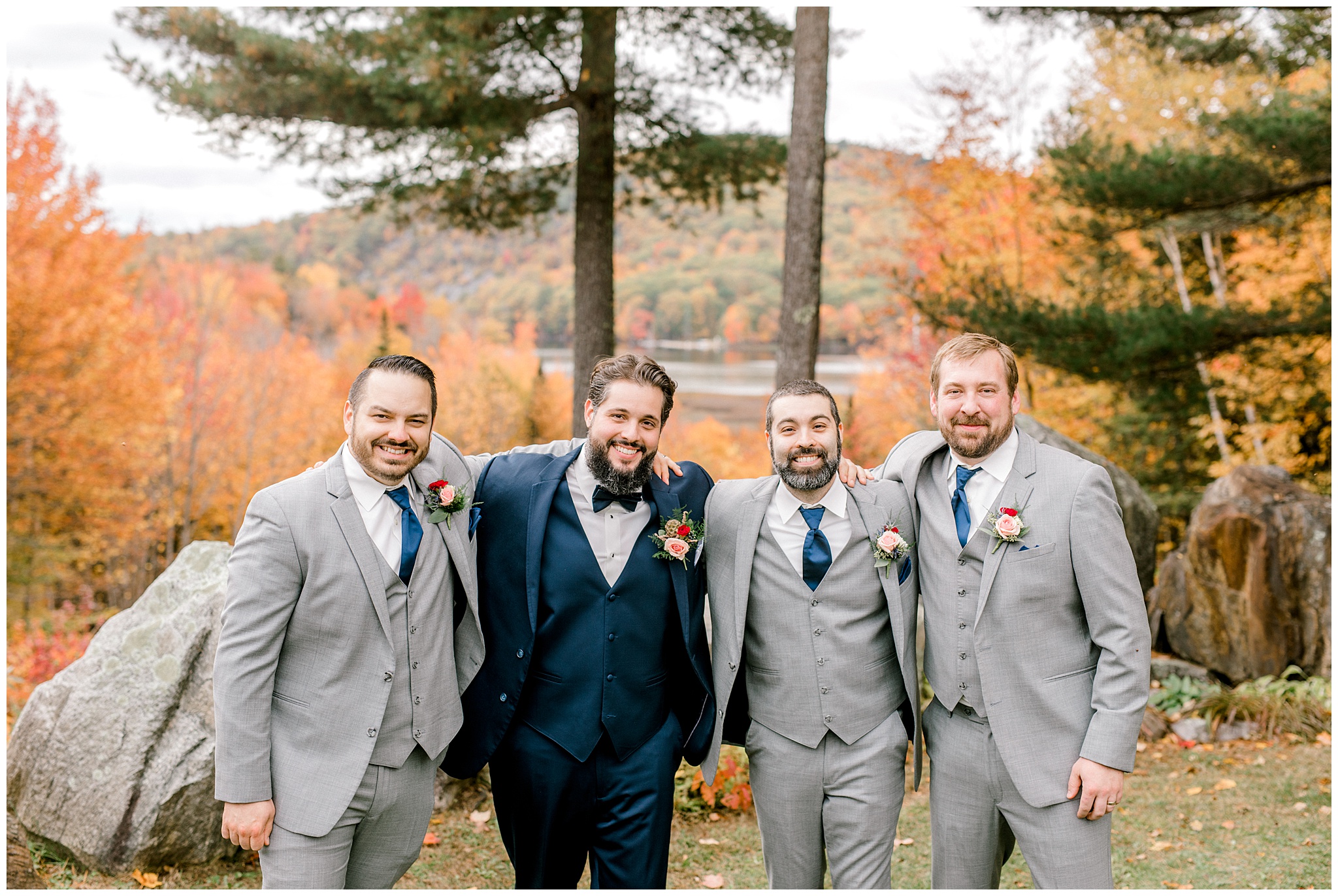 Reception time!! I love the long, family-style, tables!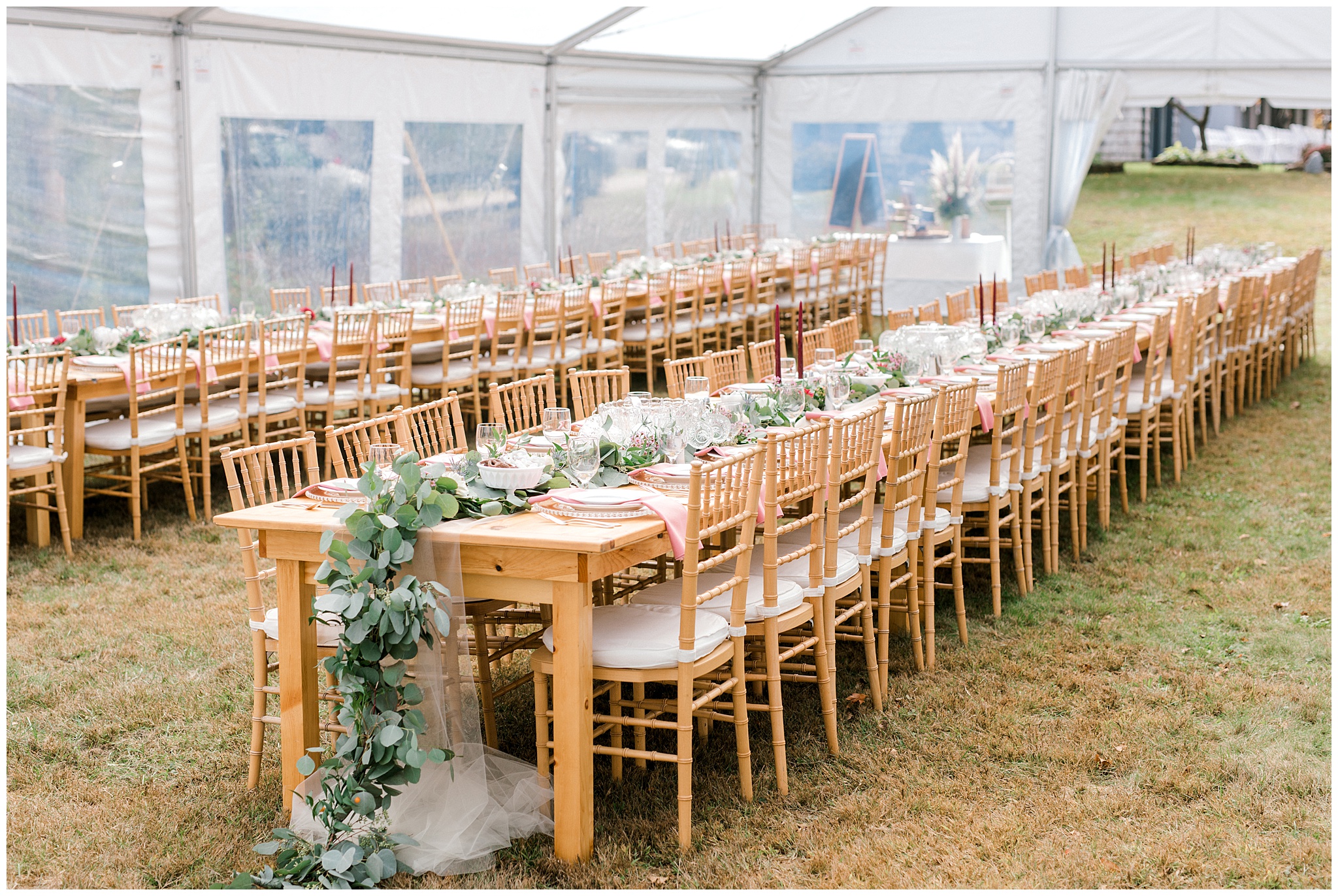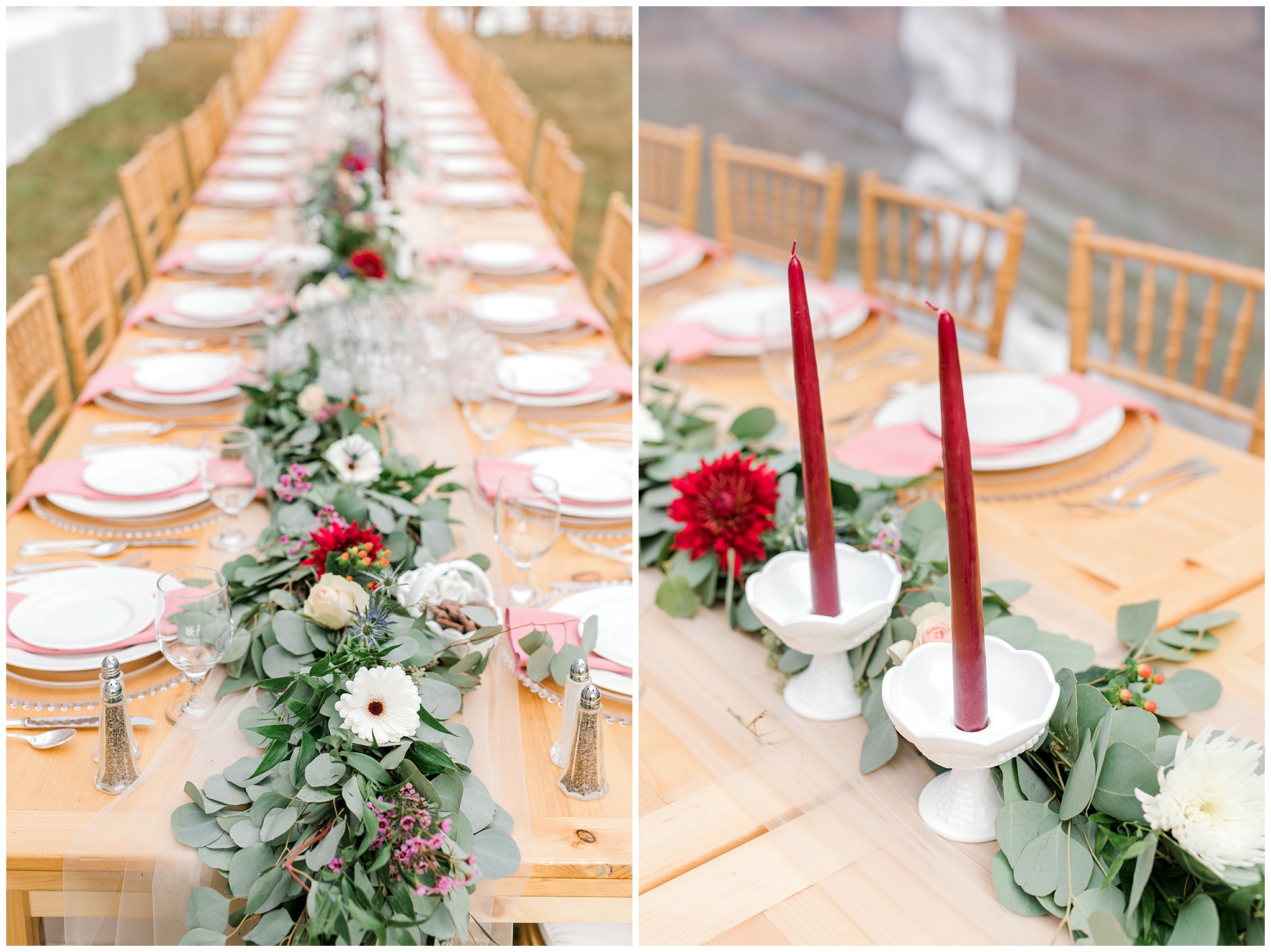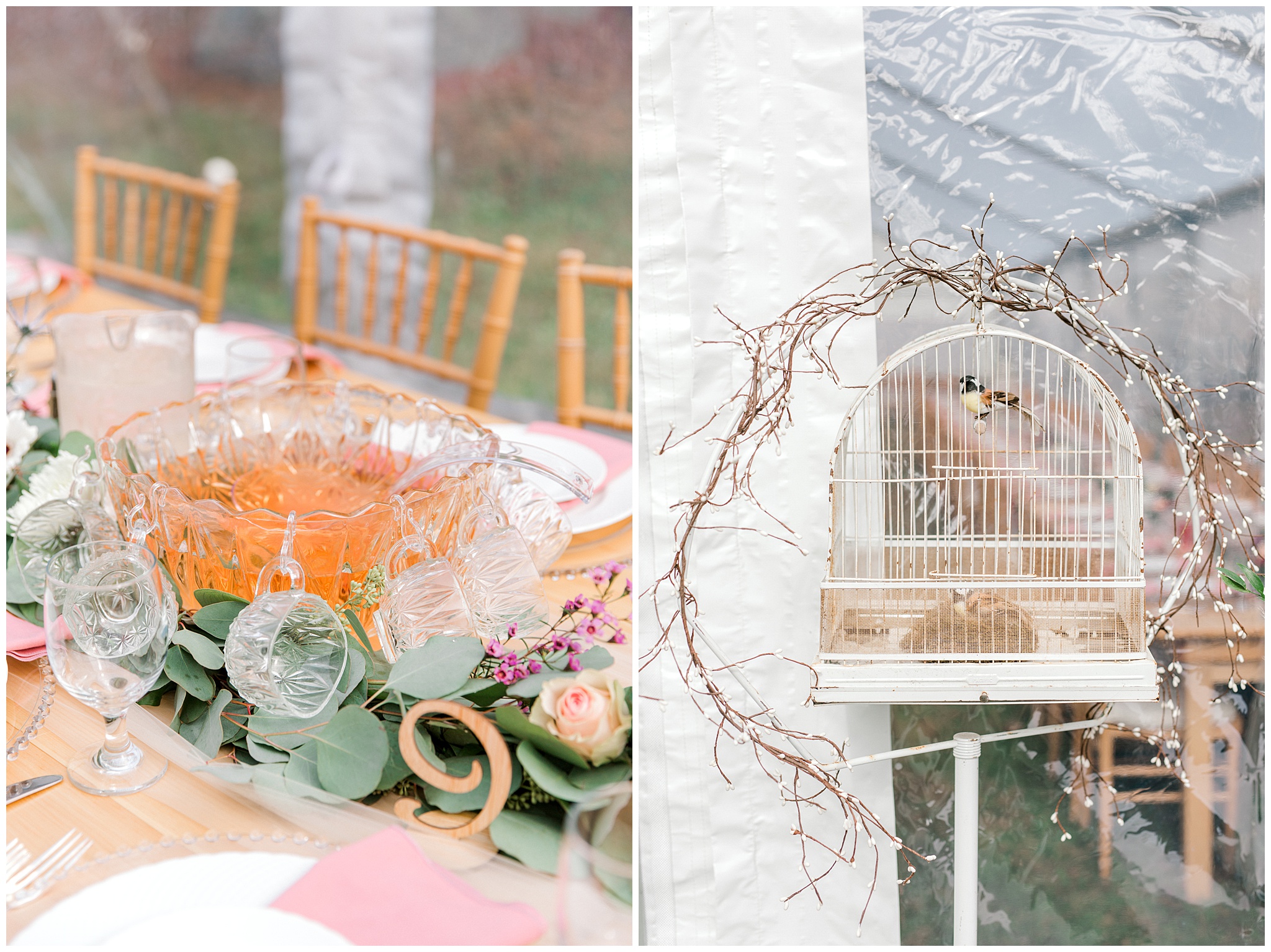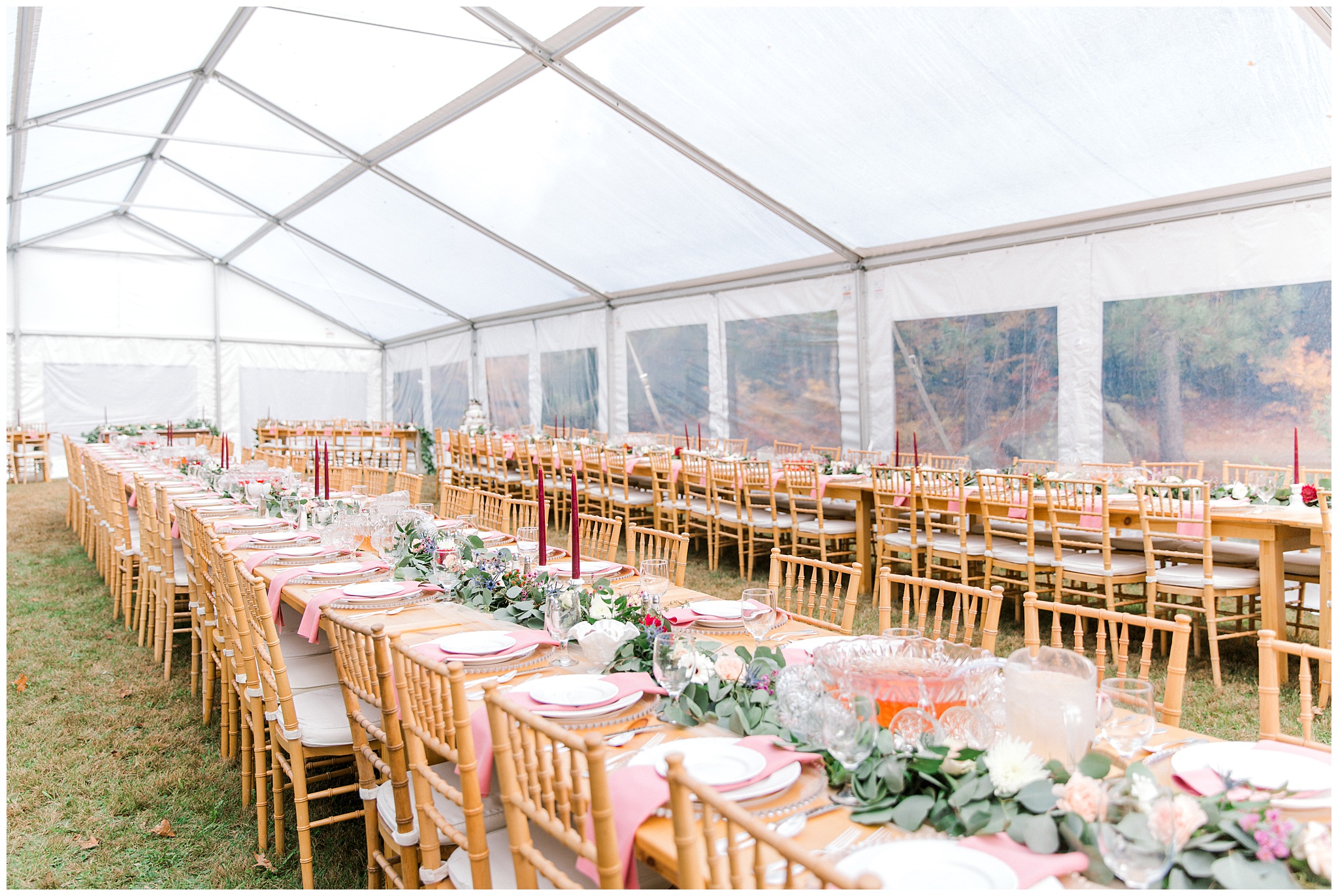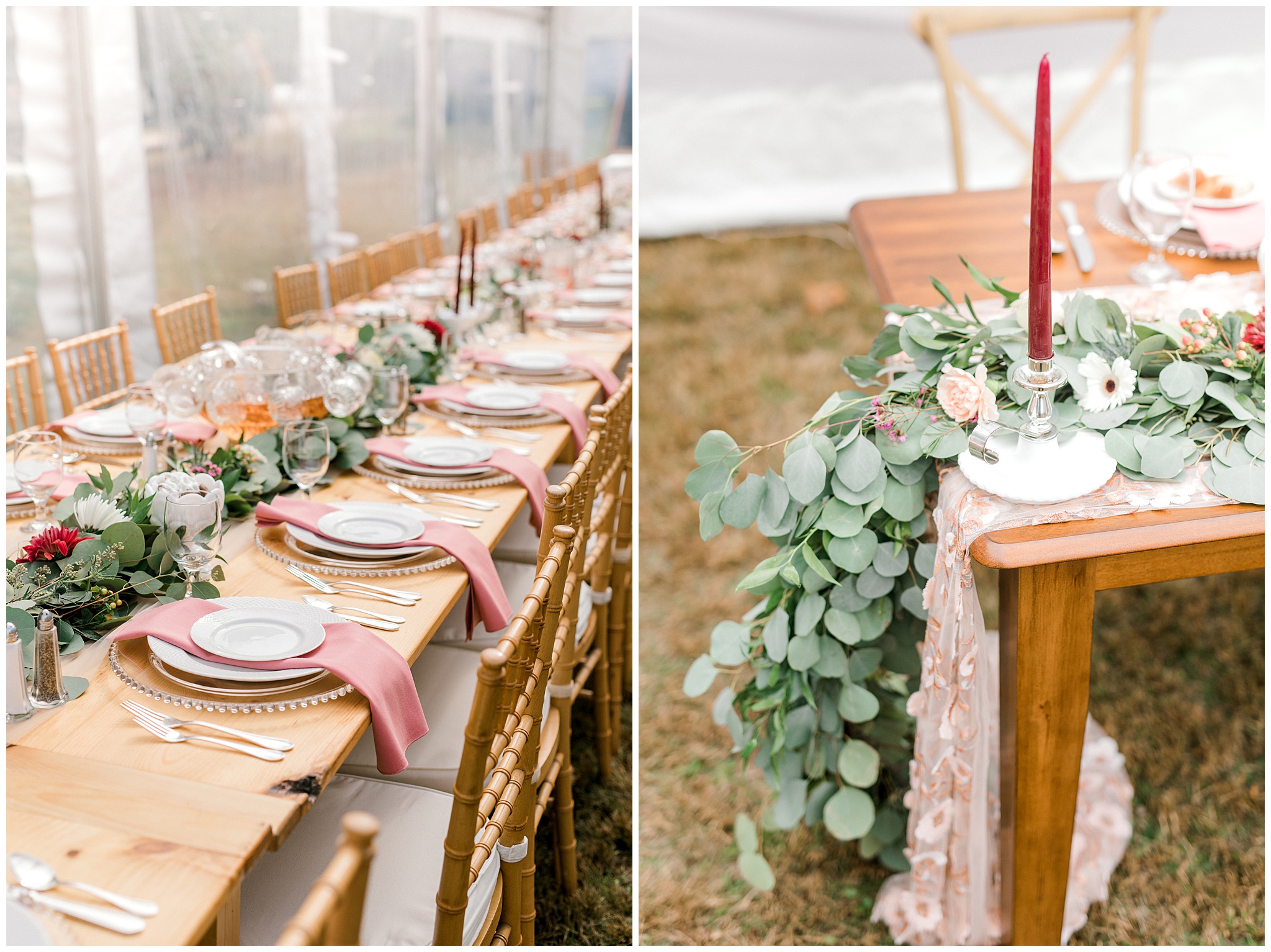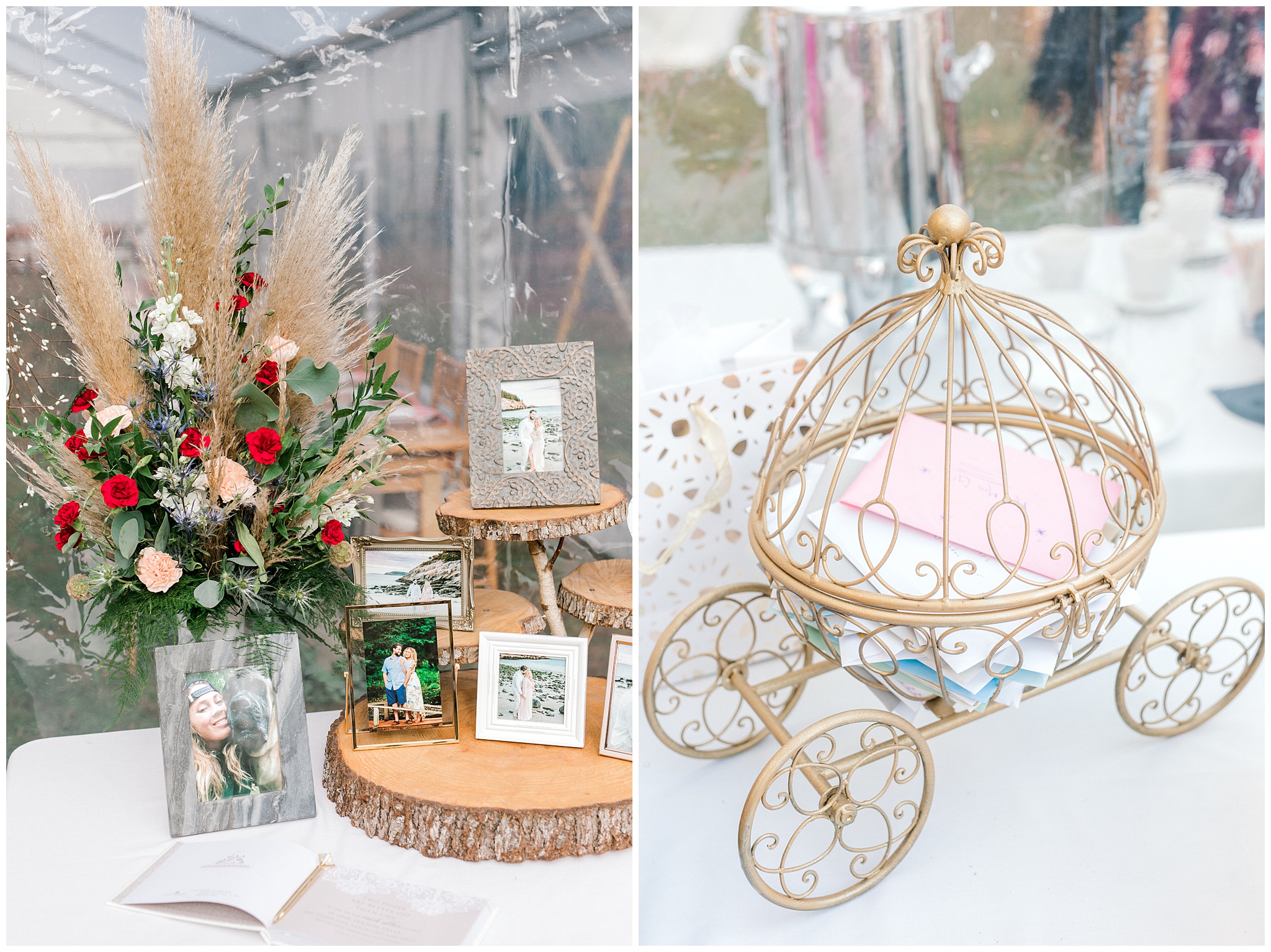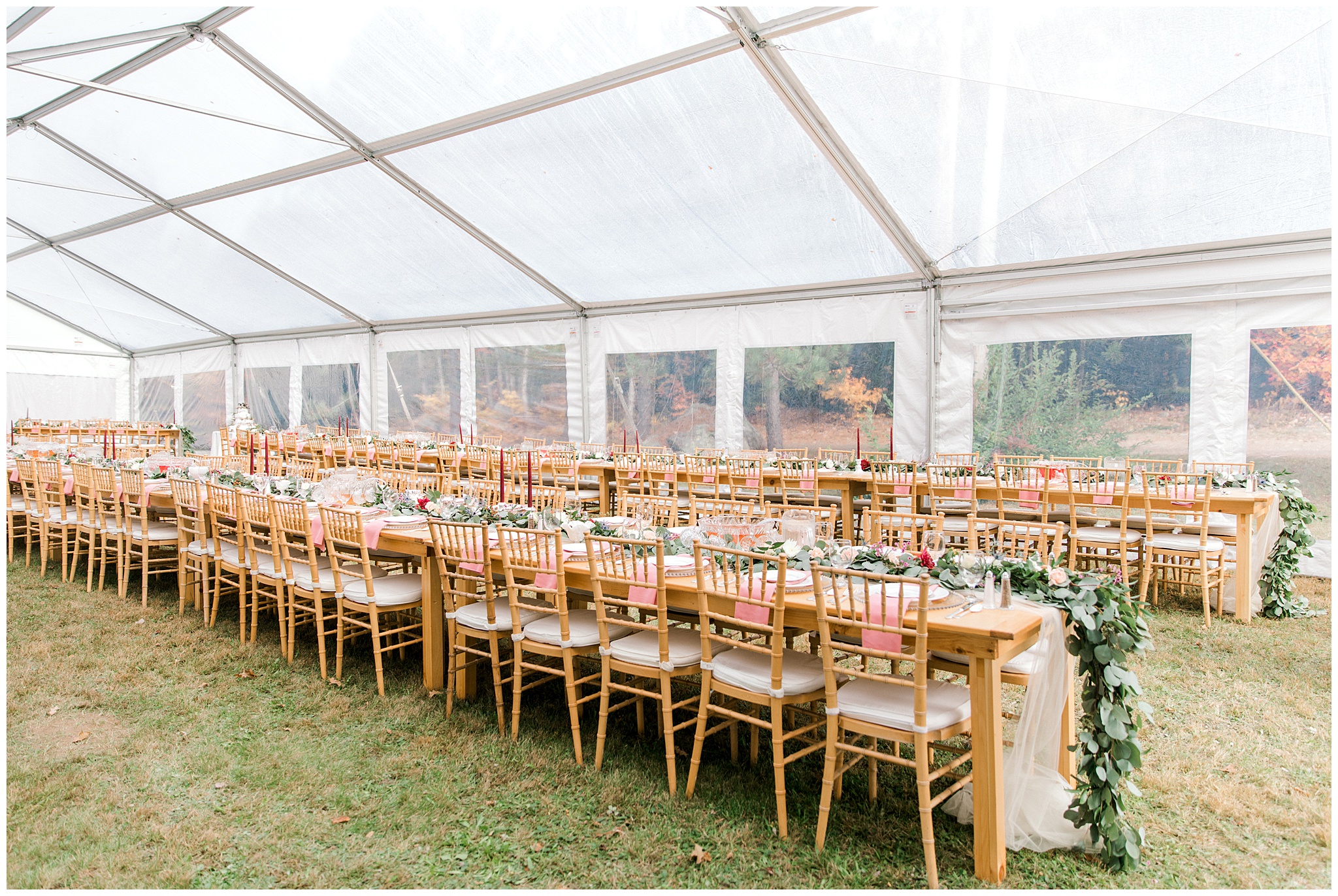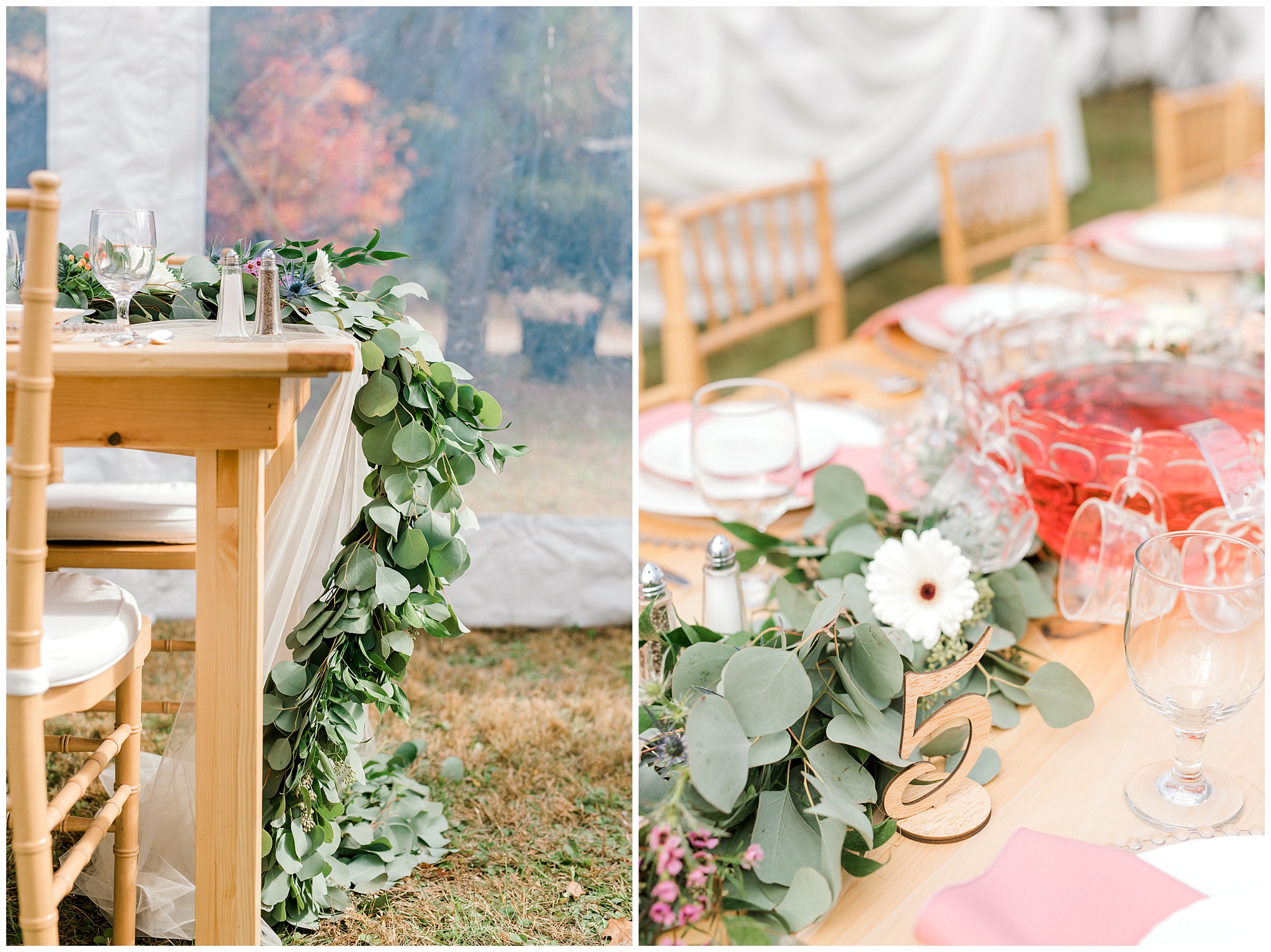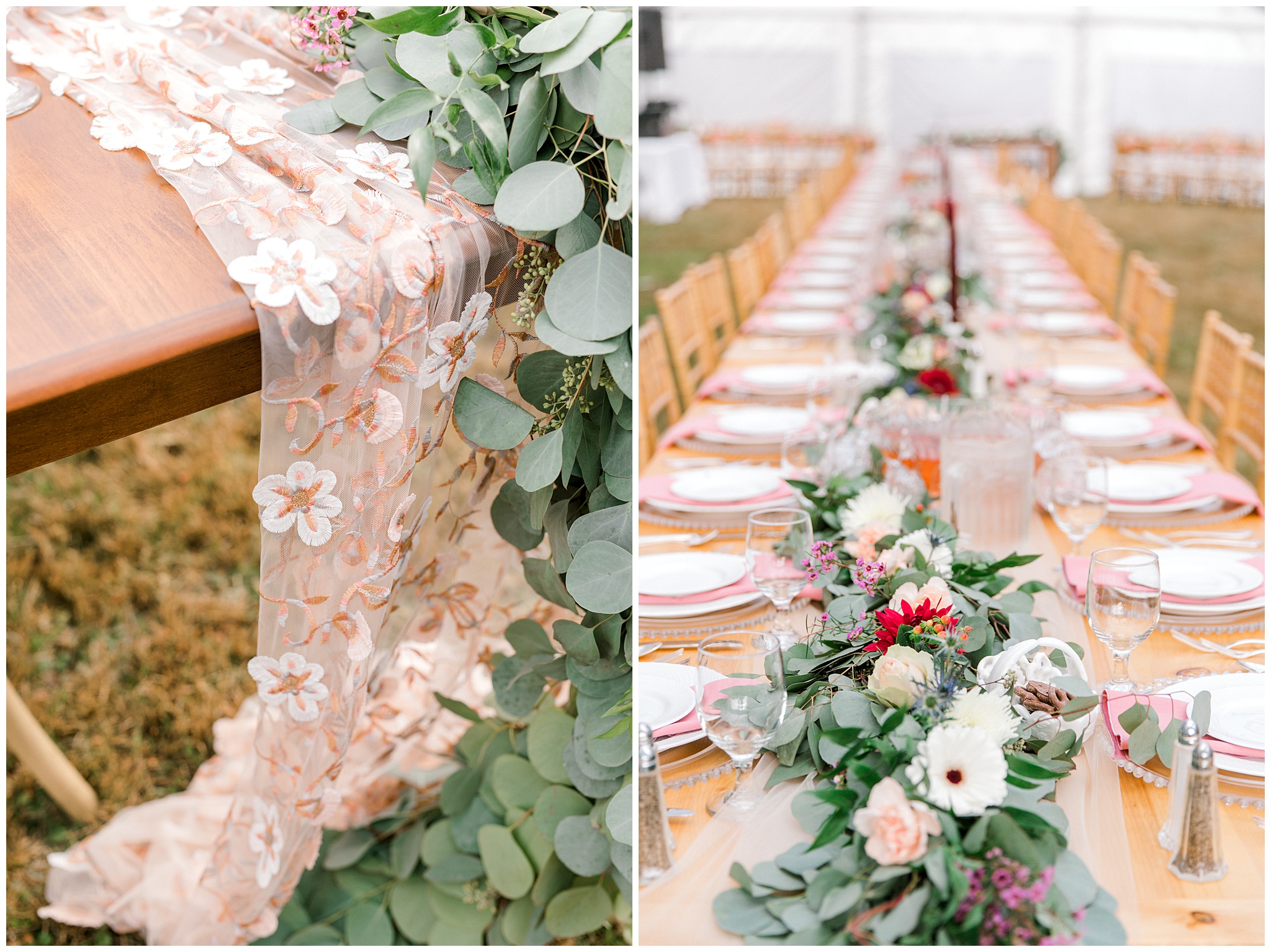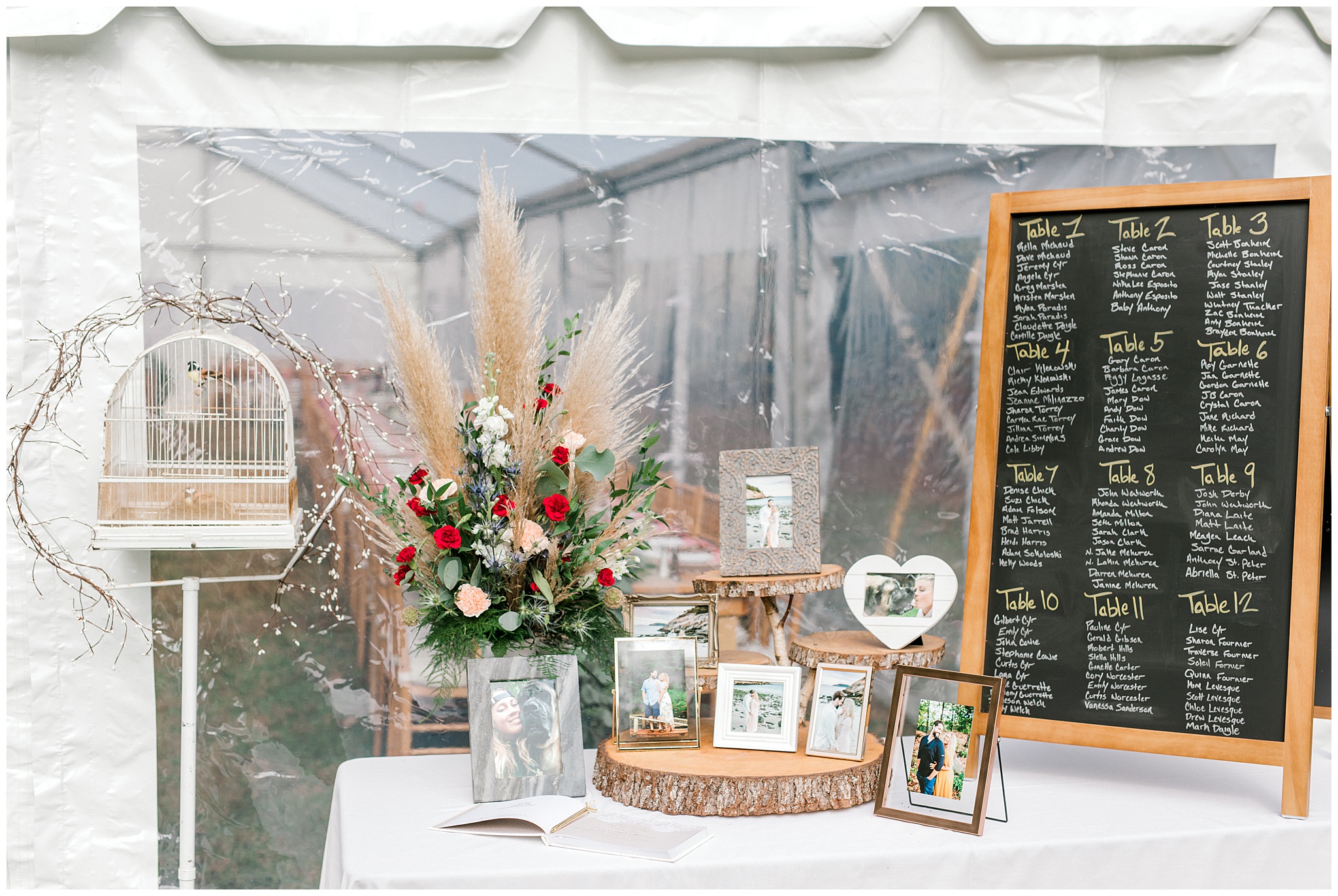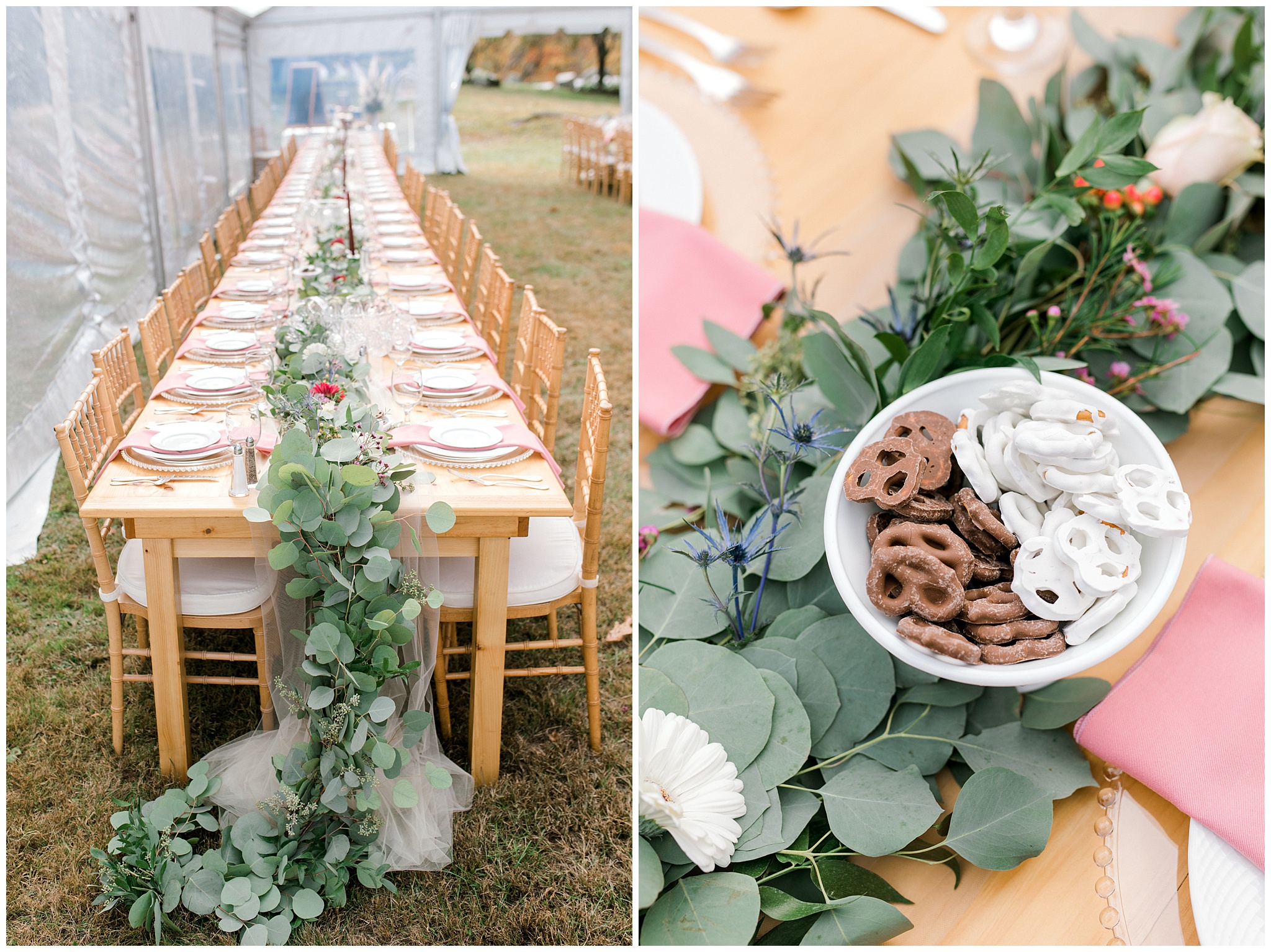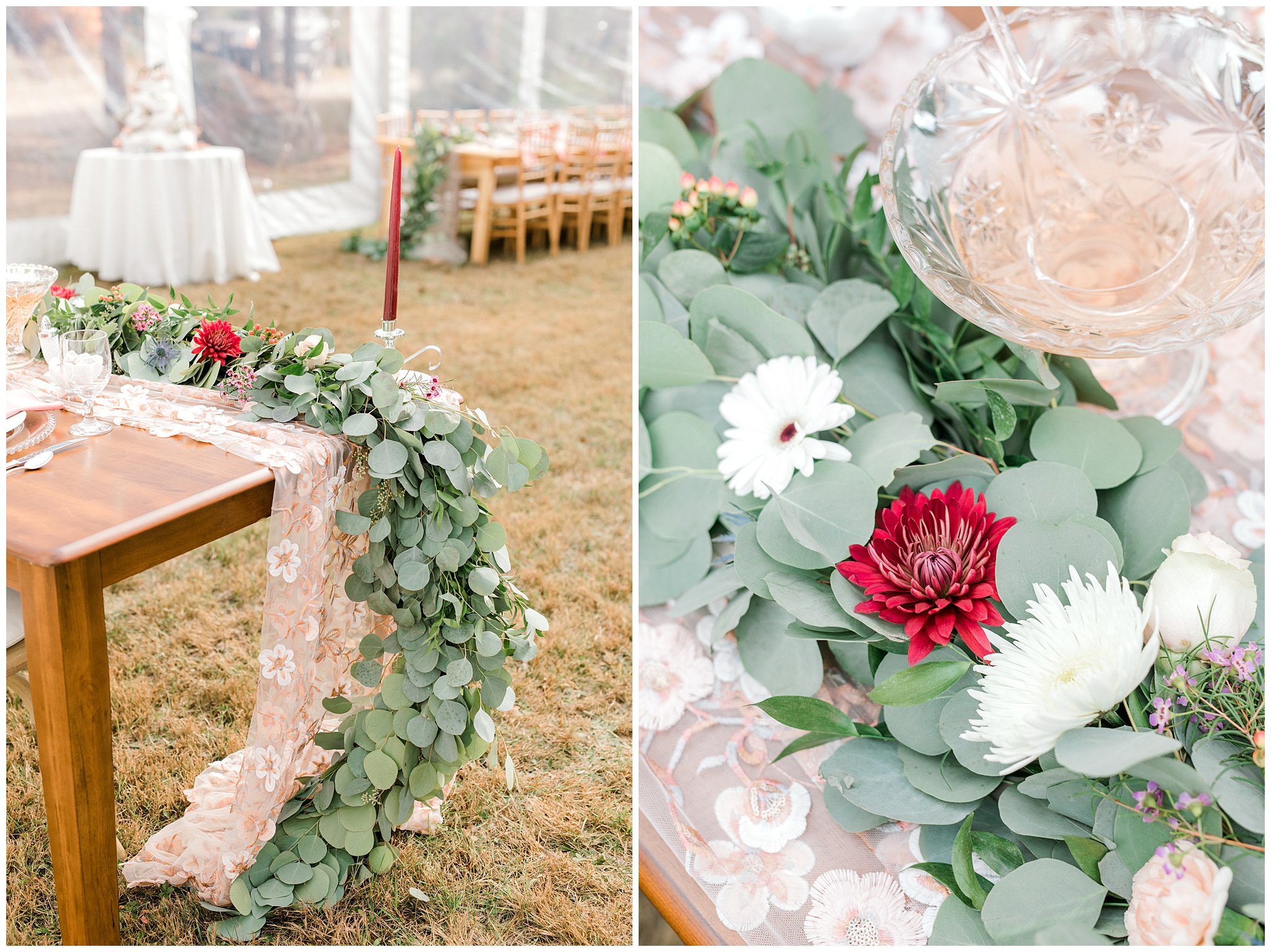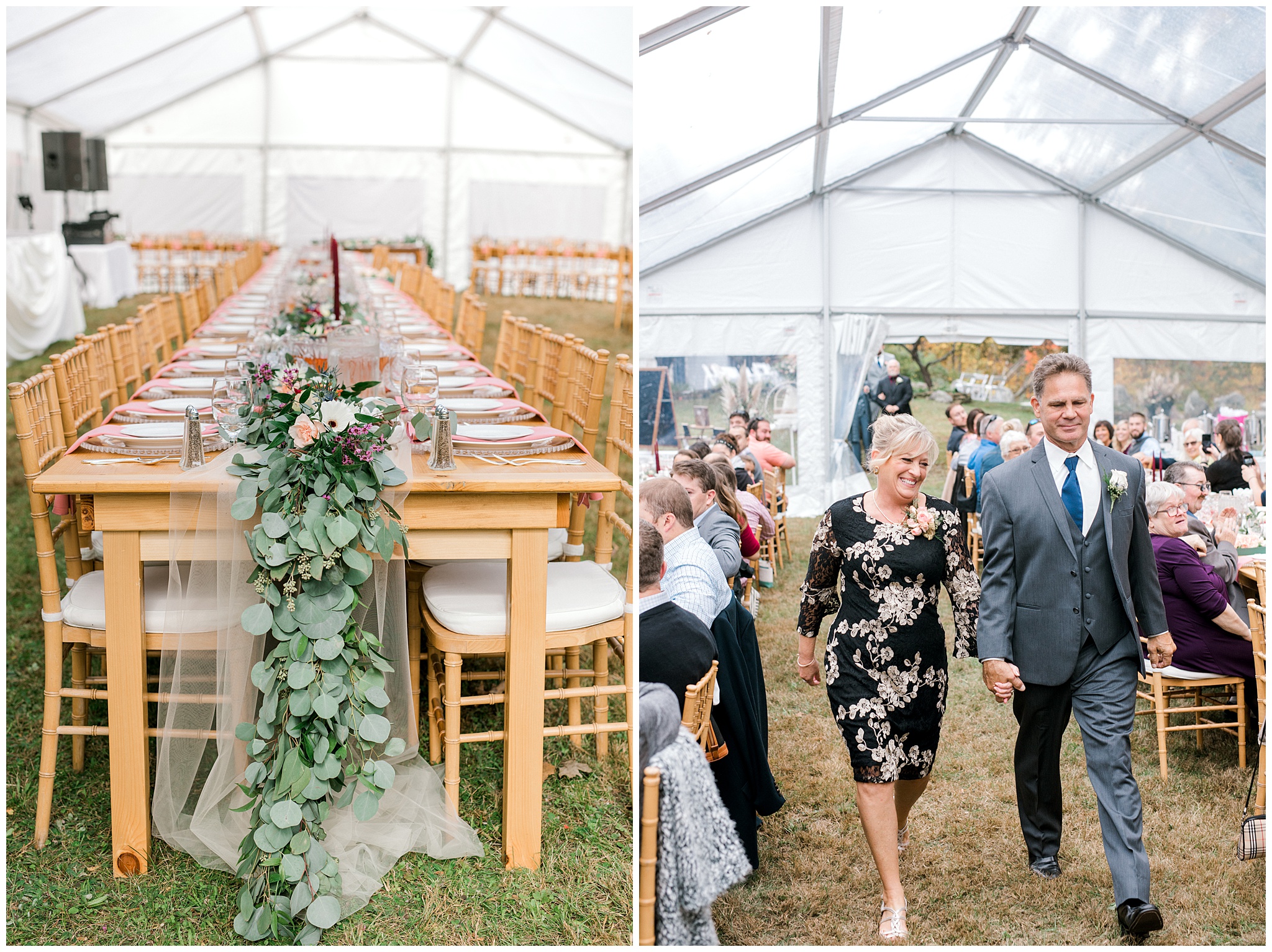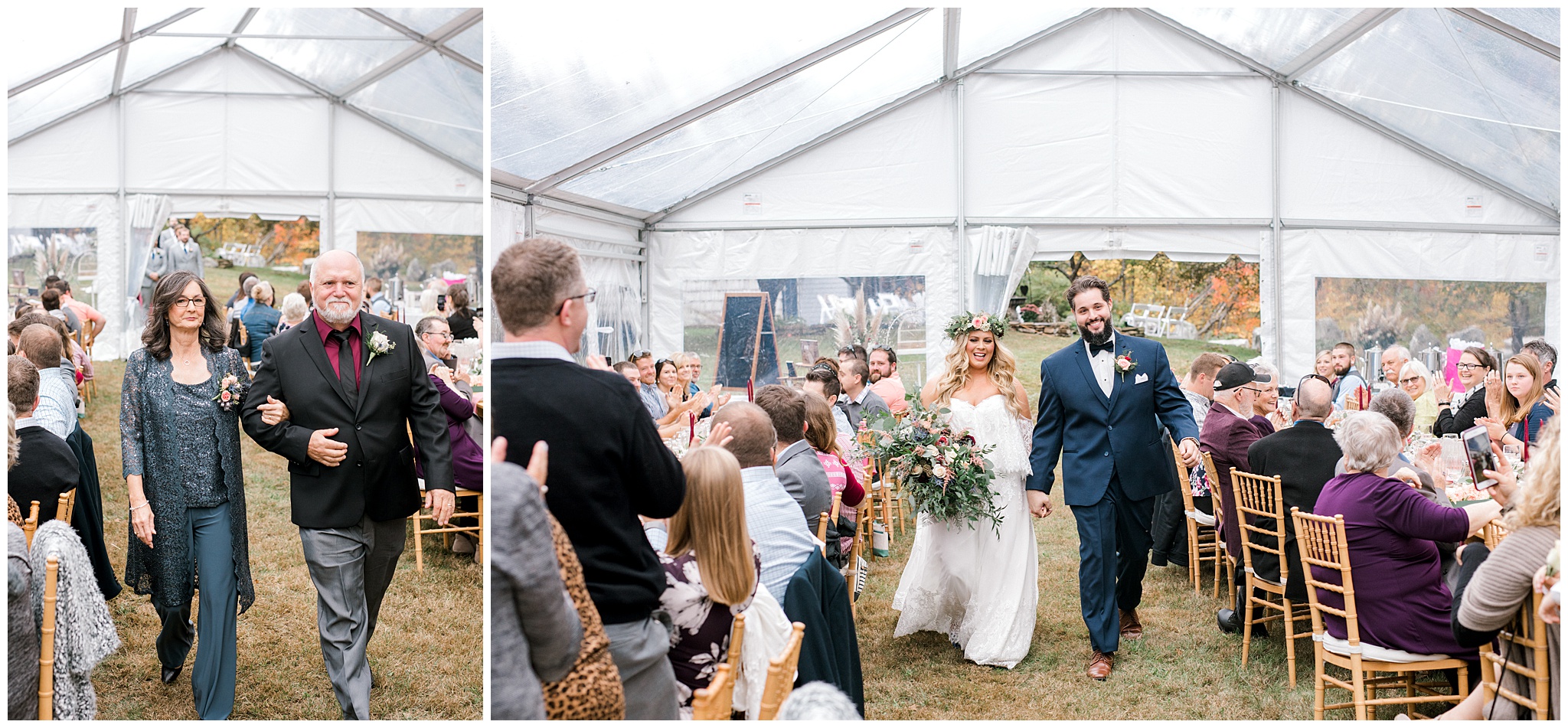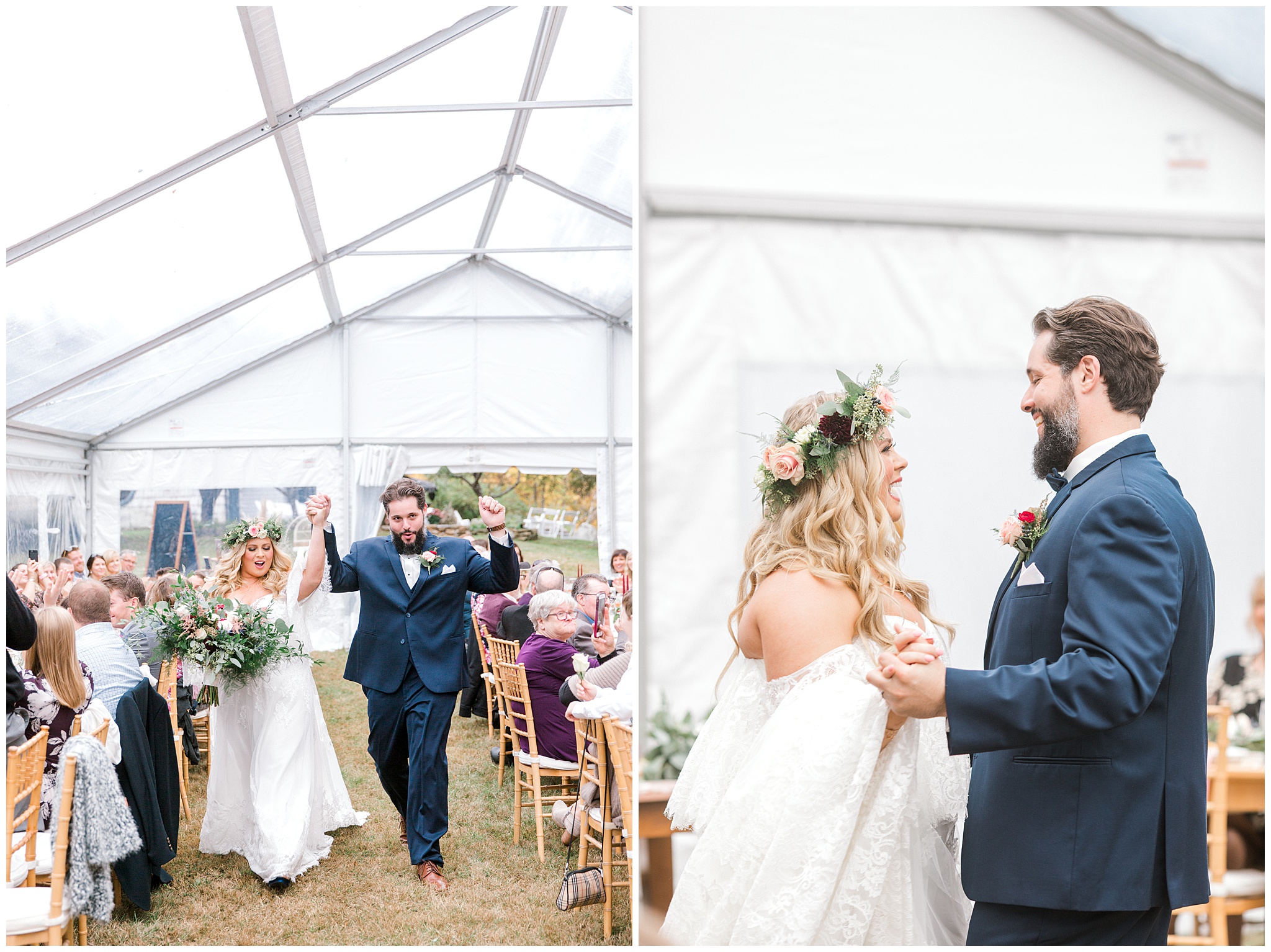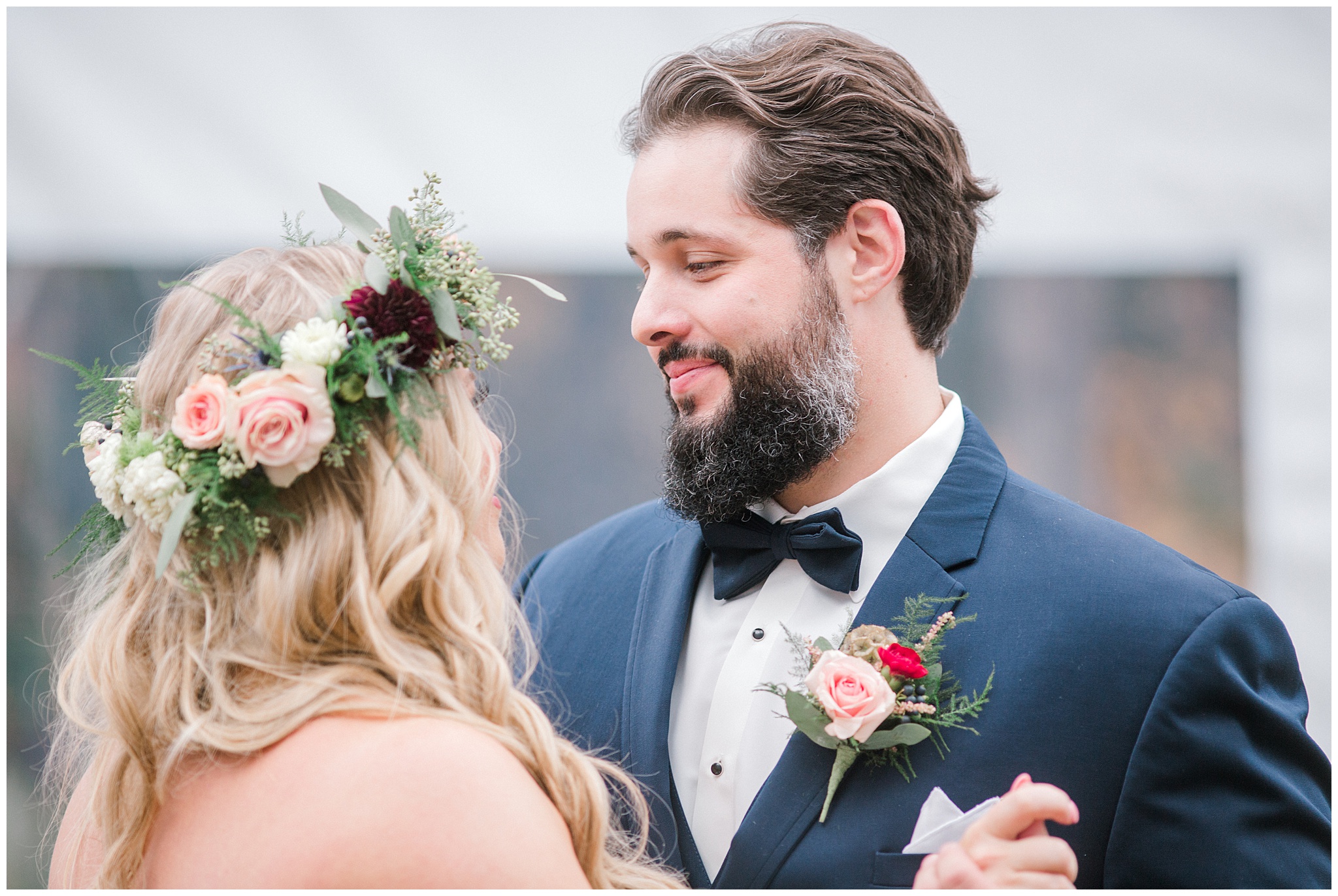 Fuschia broke down in tears before she even started dancing with her Dad! It was such a special moment!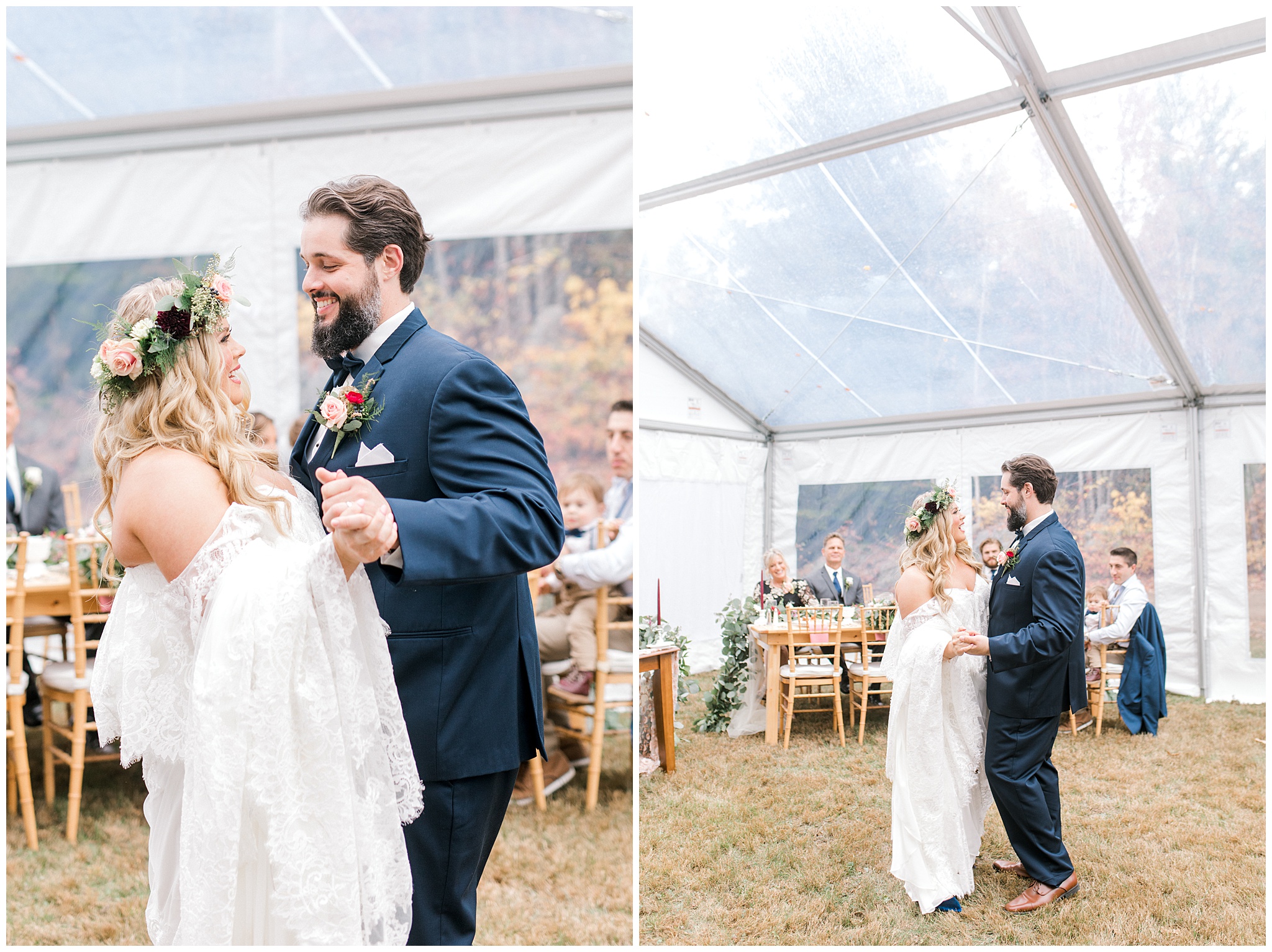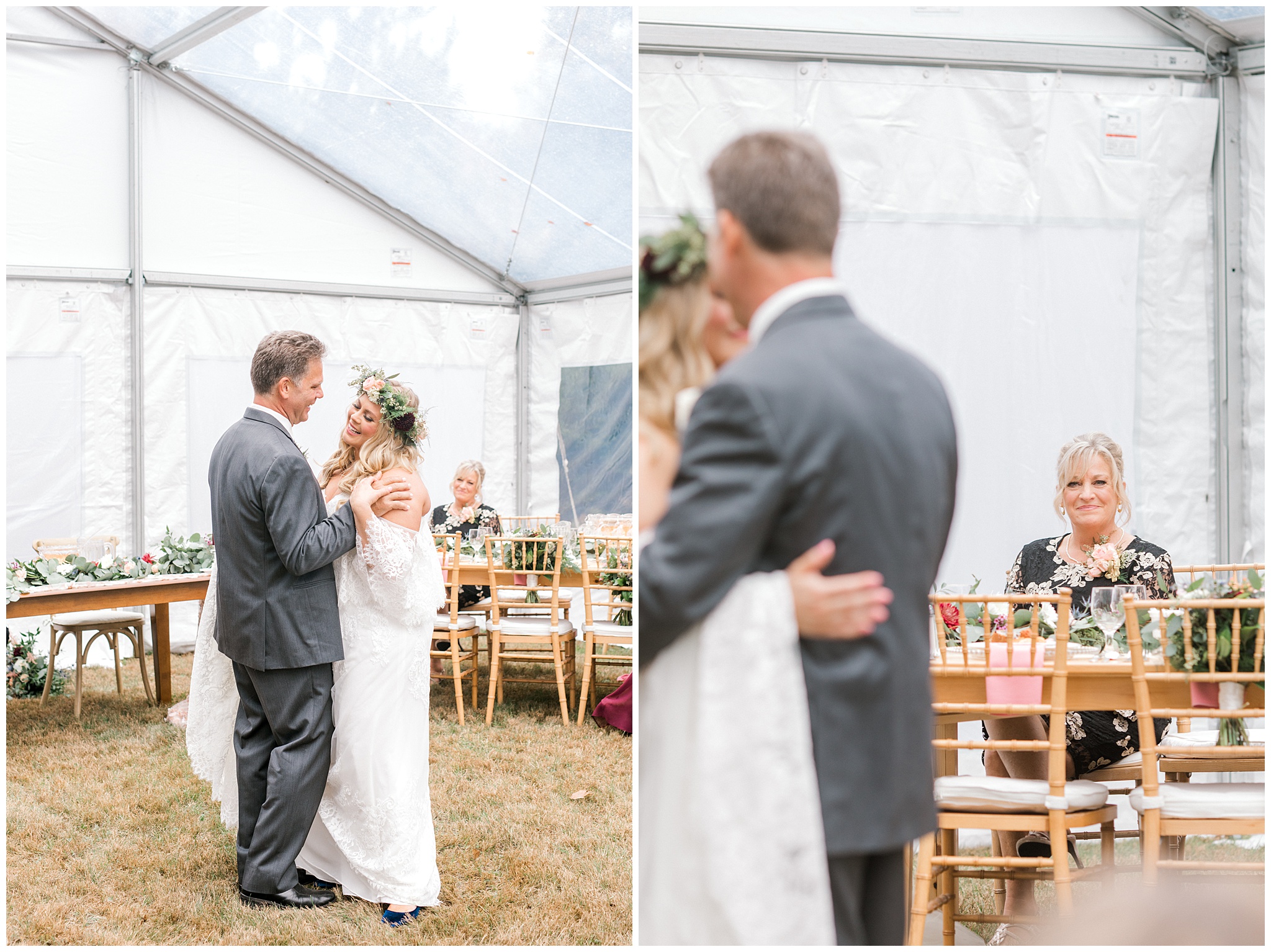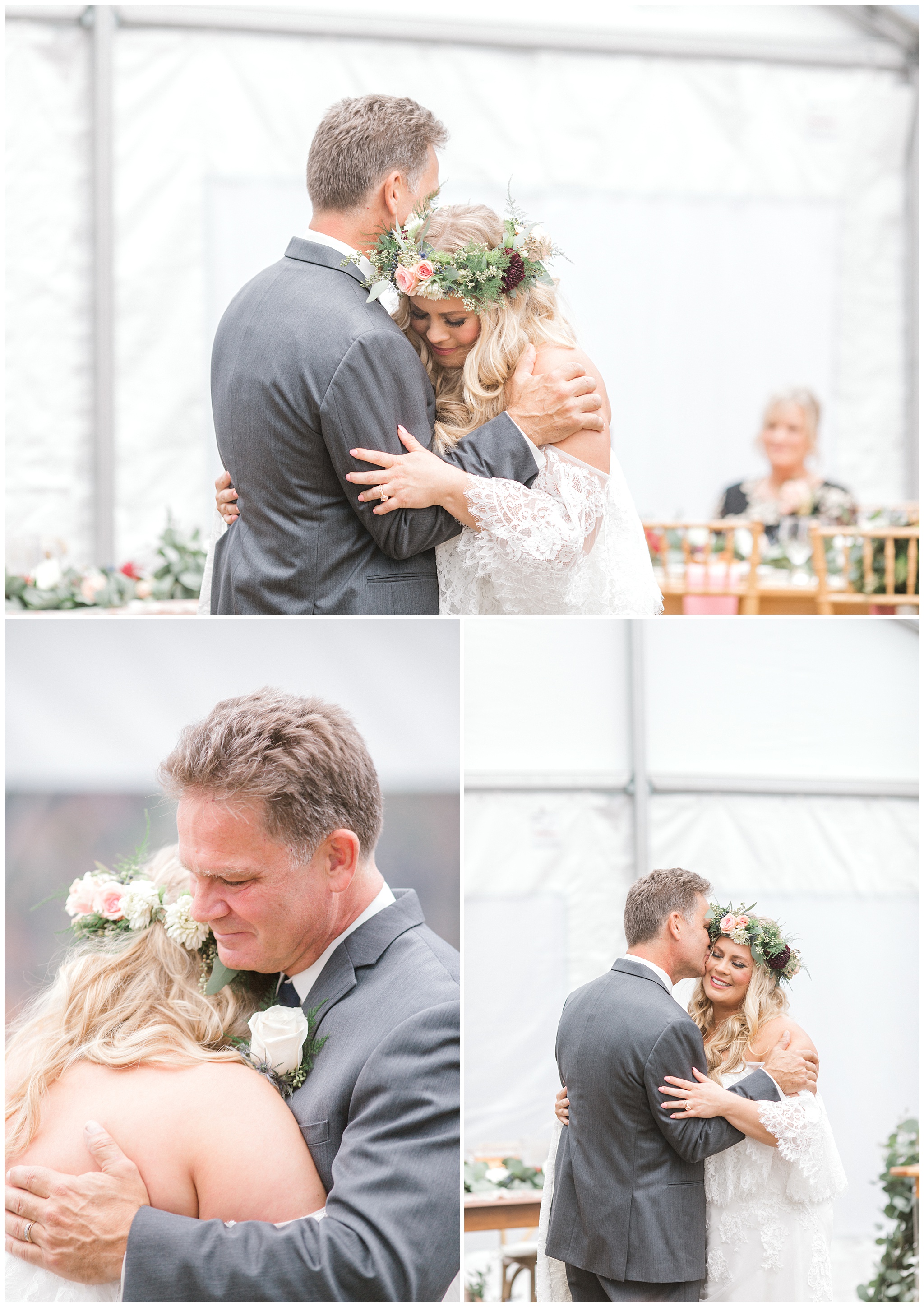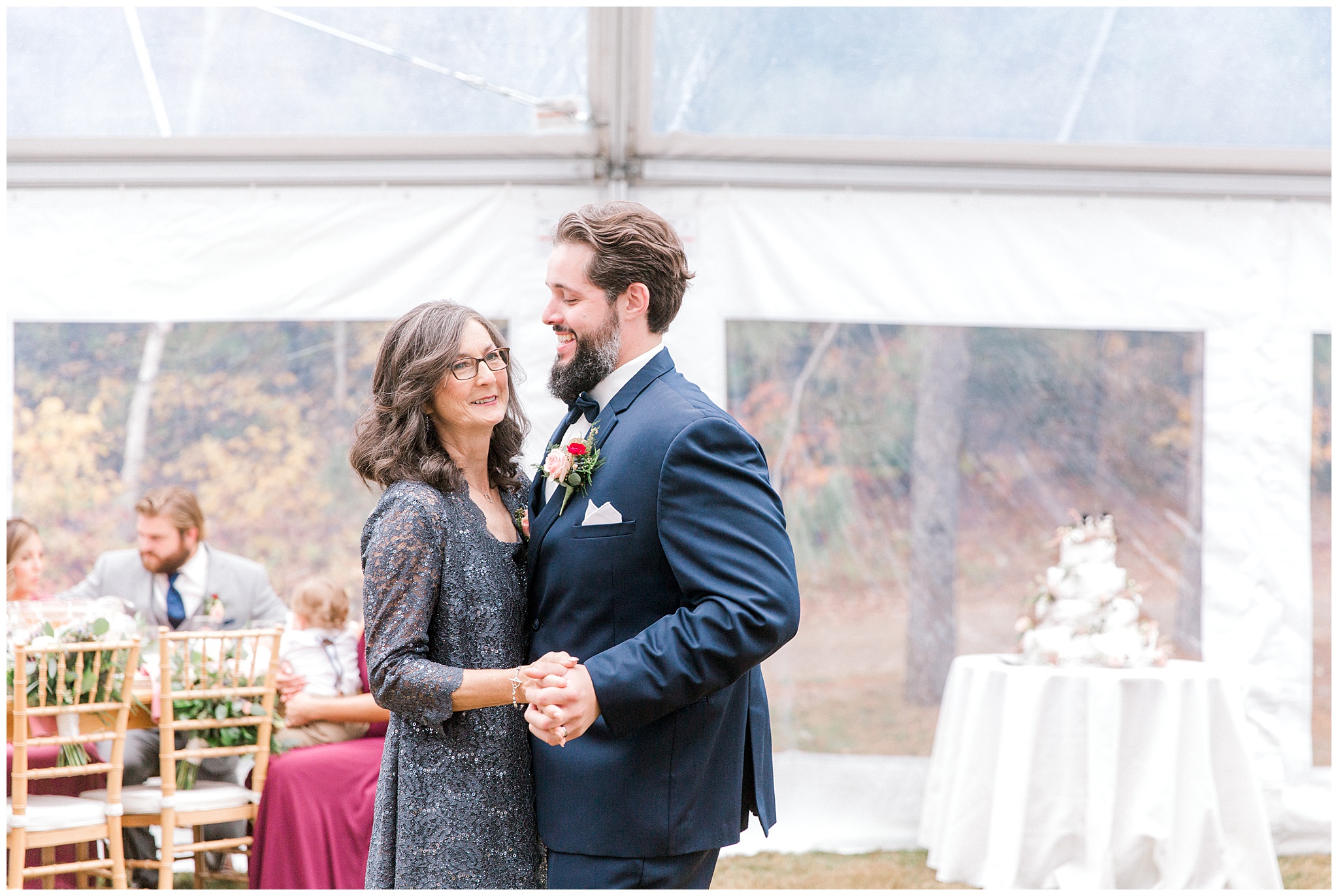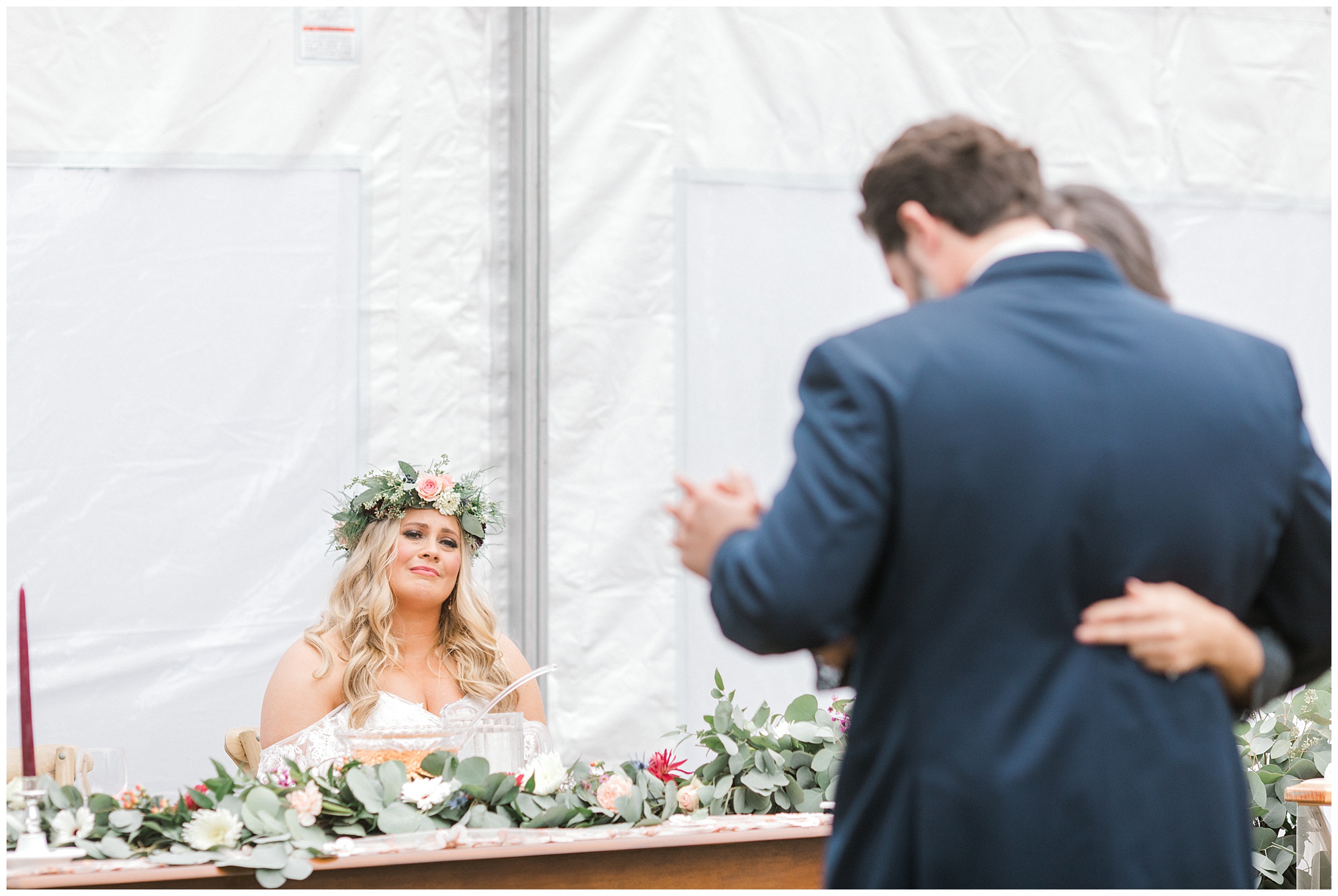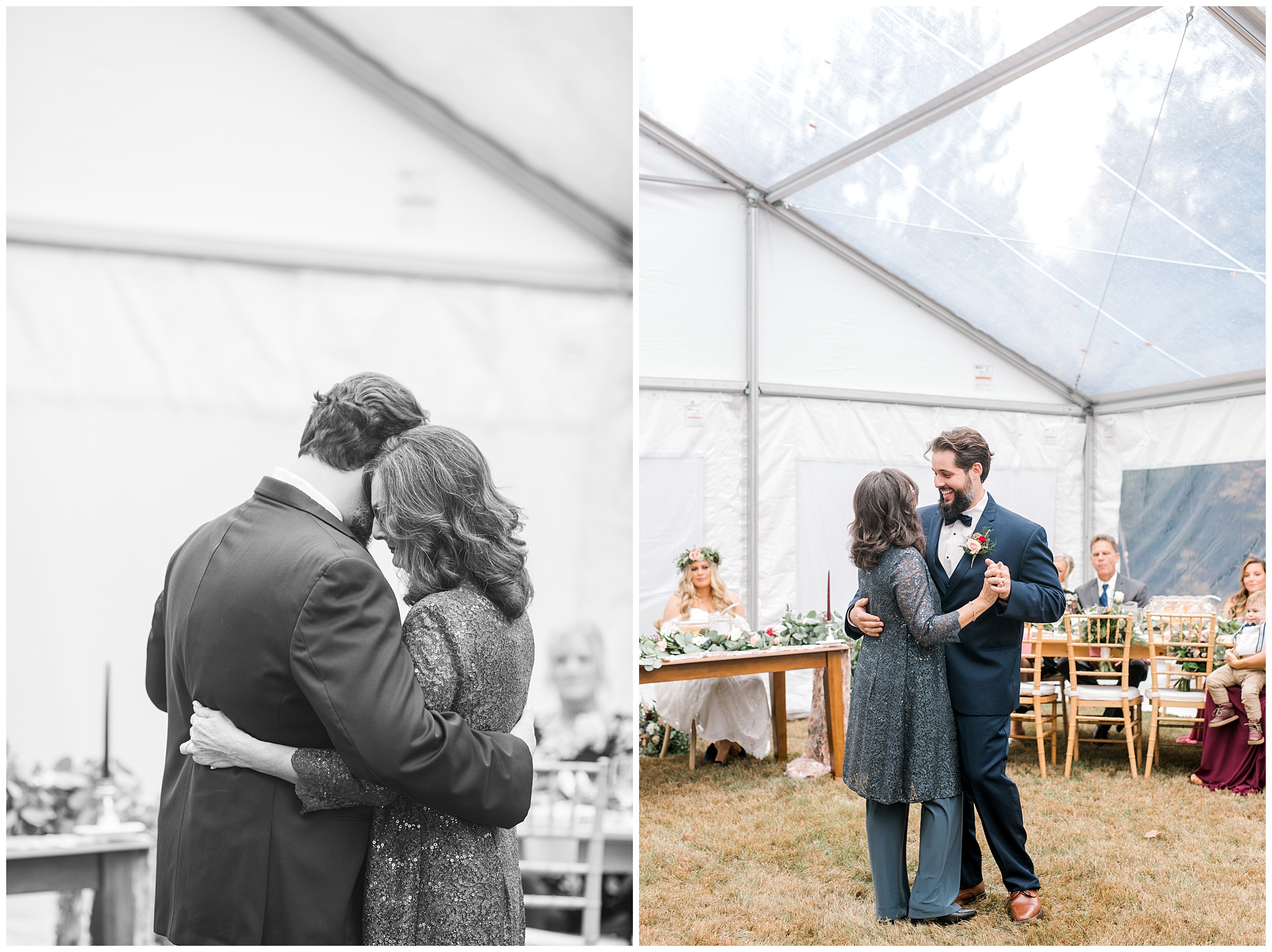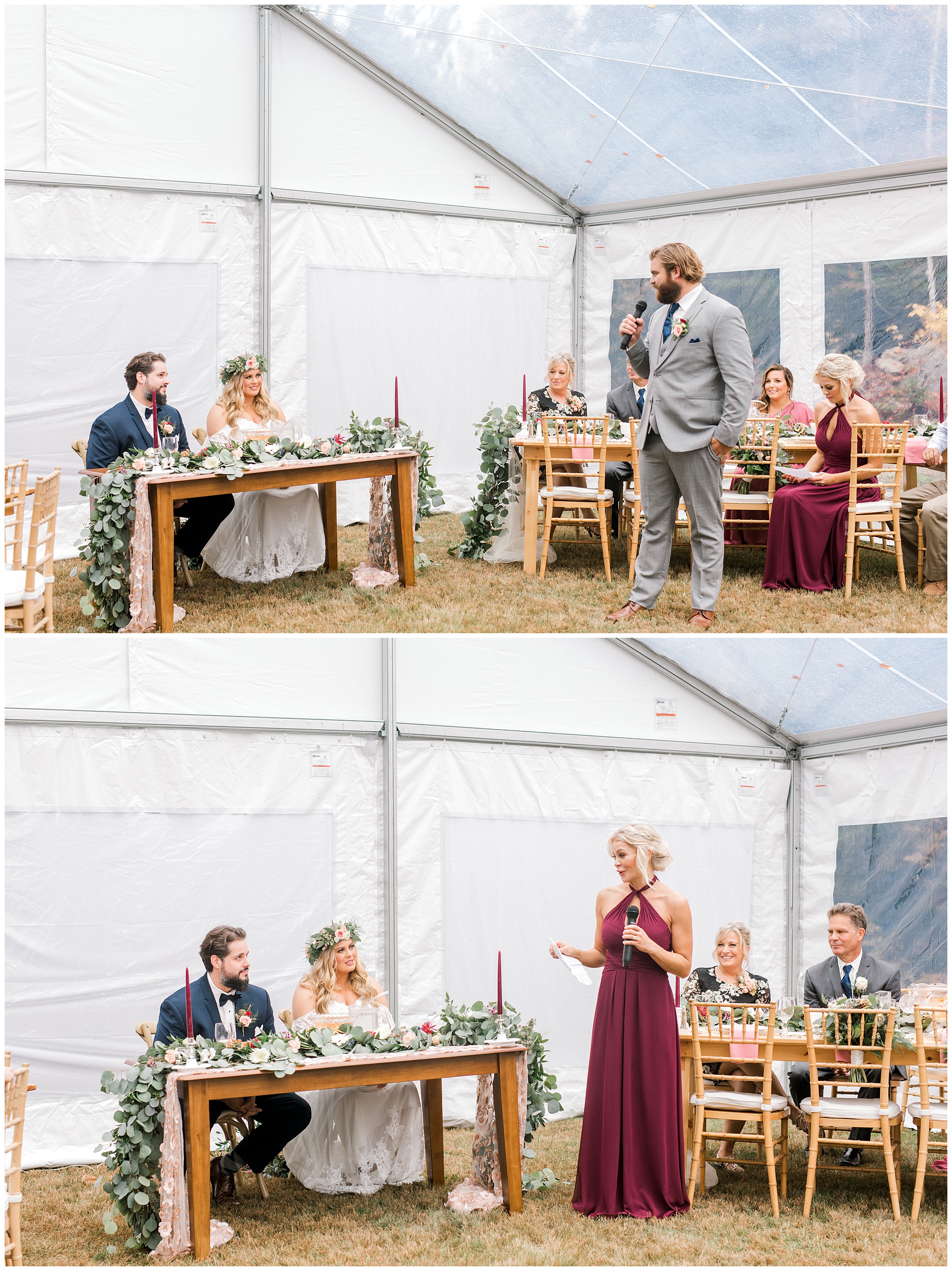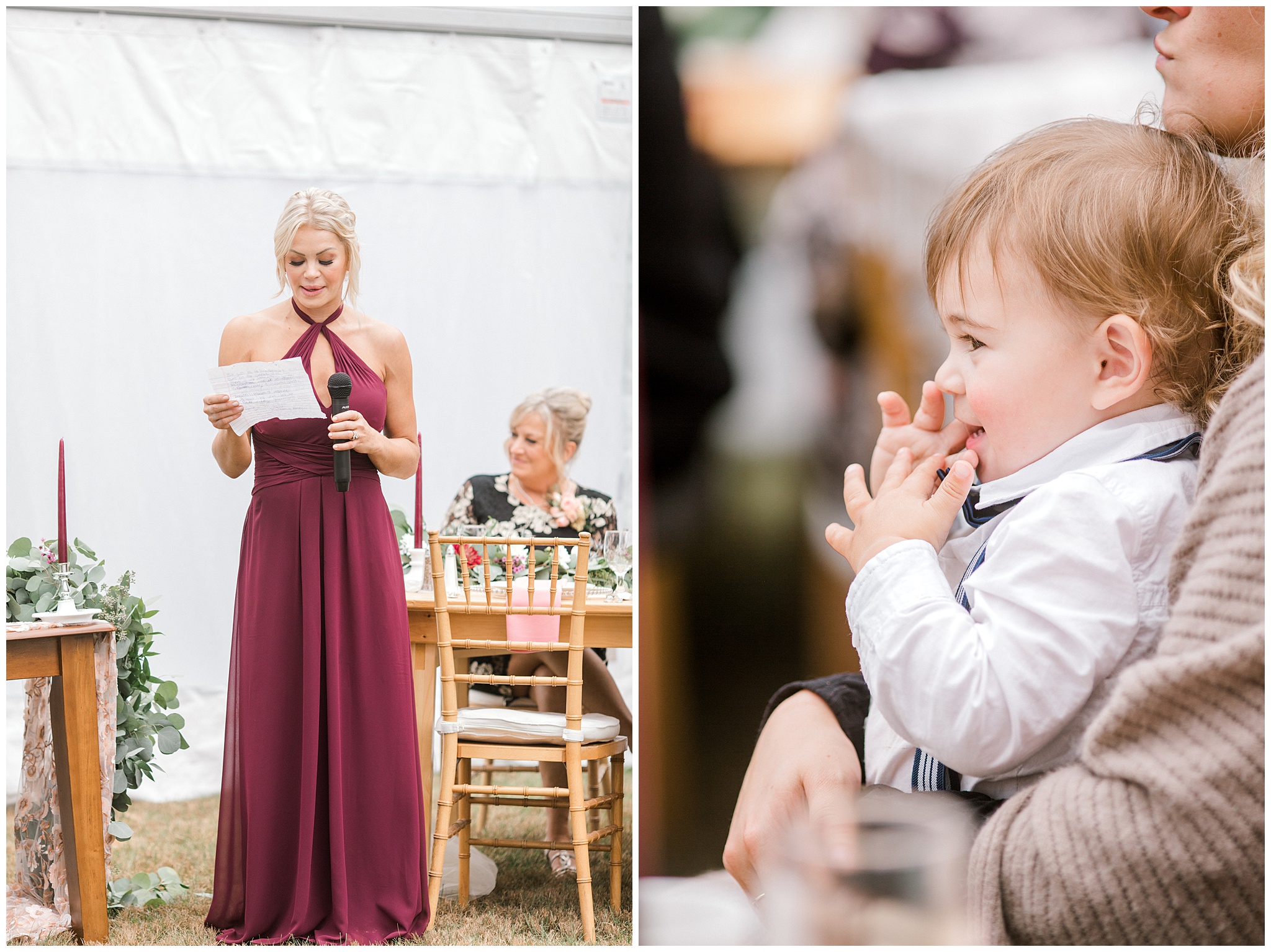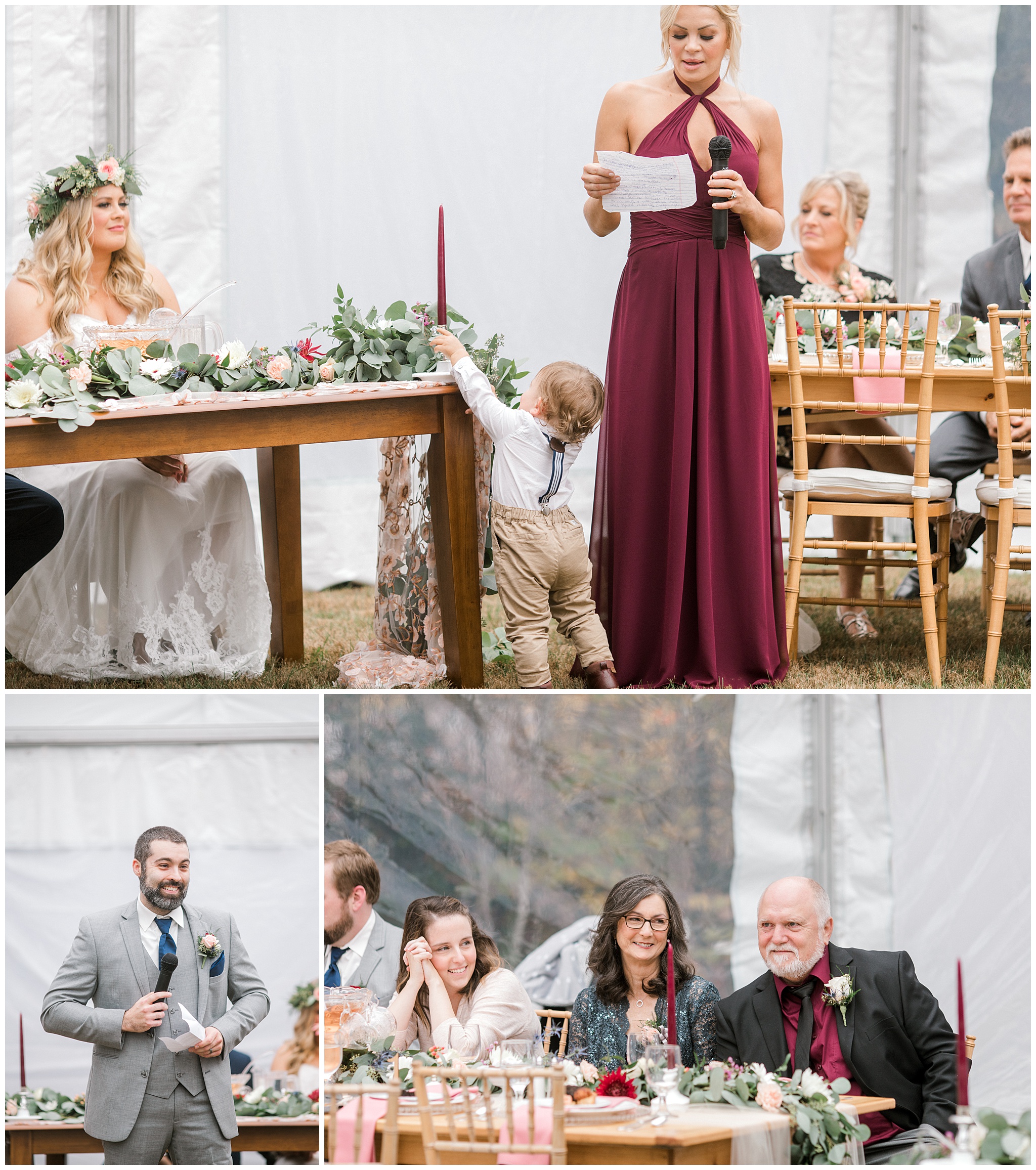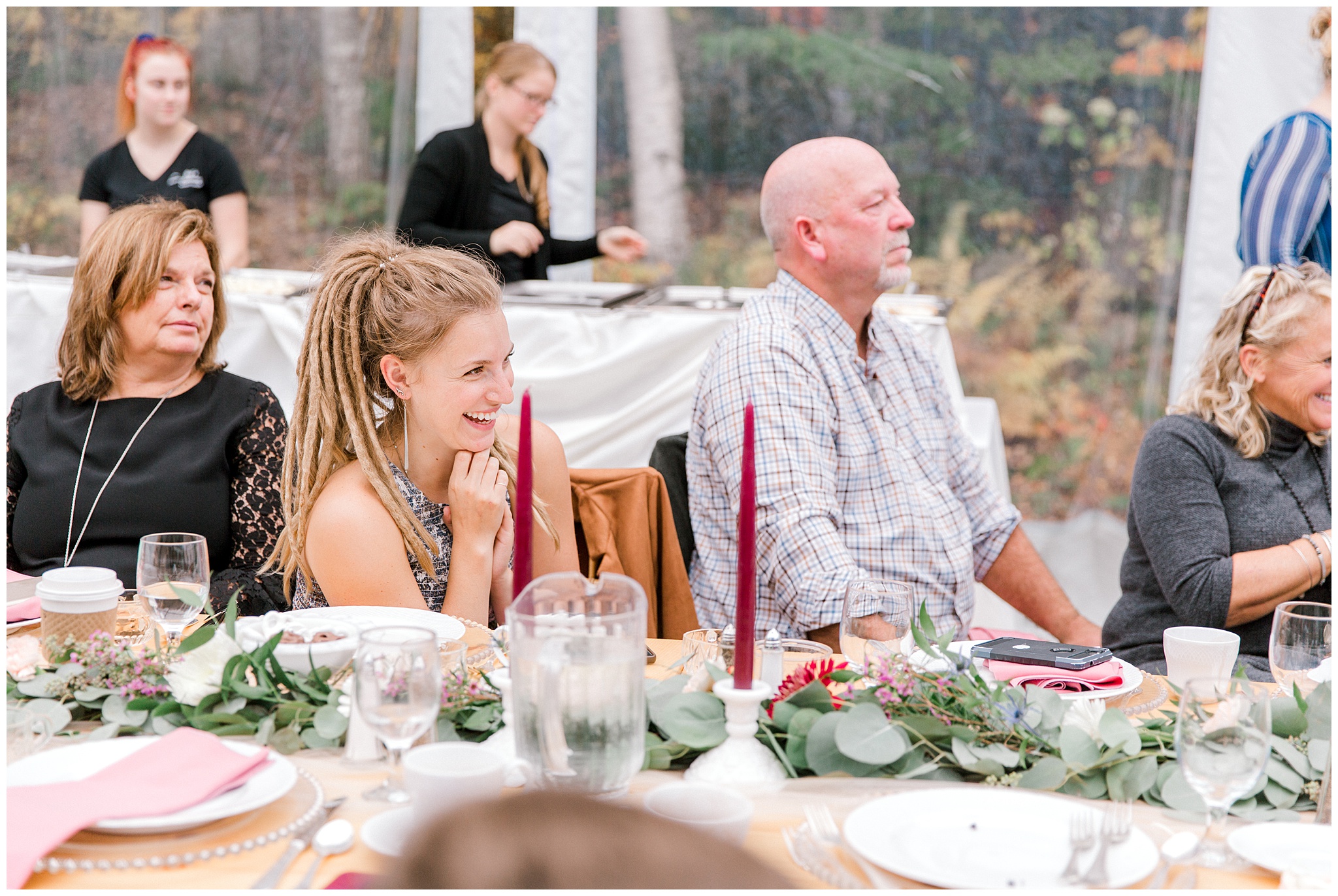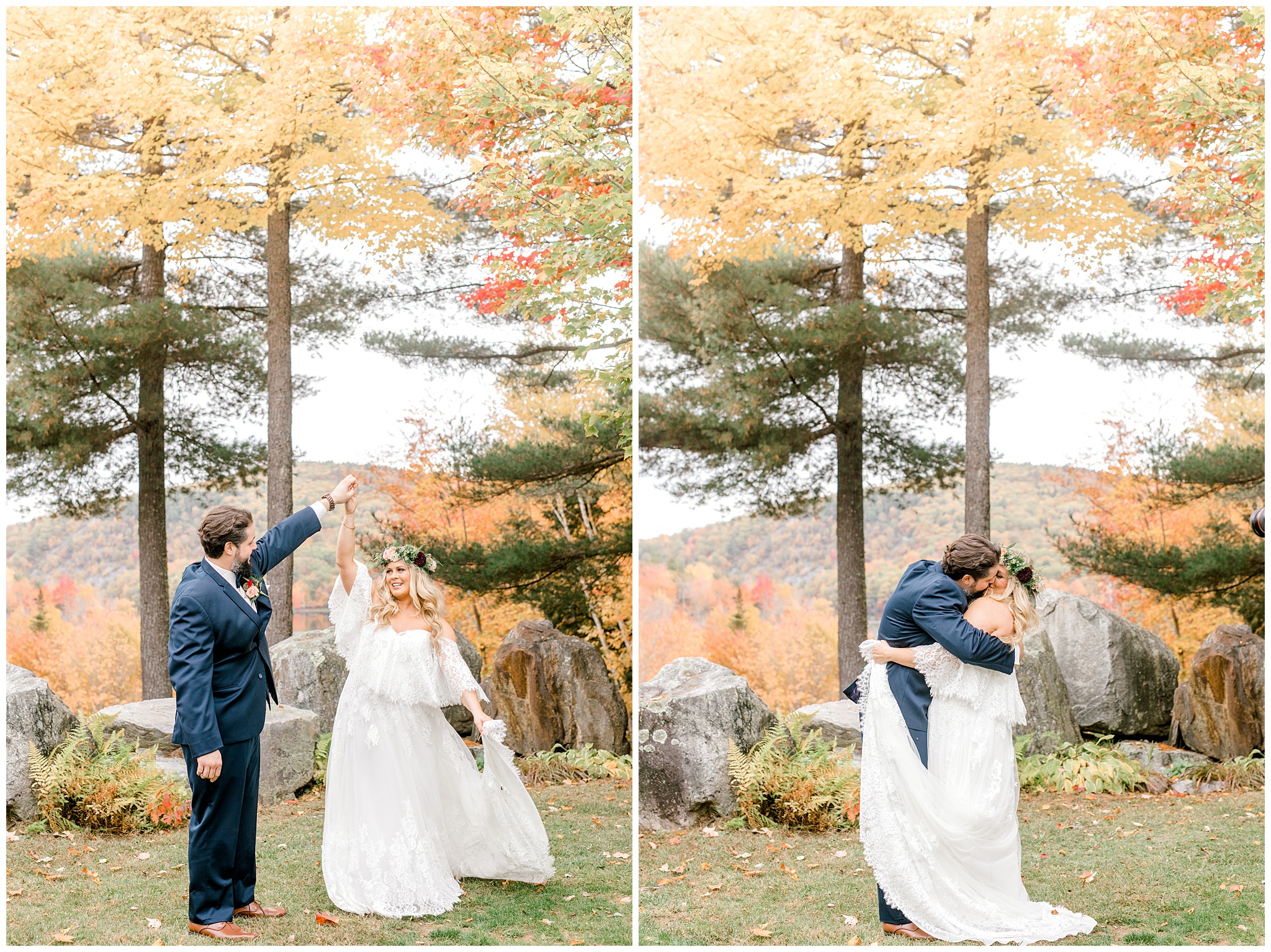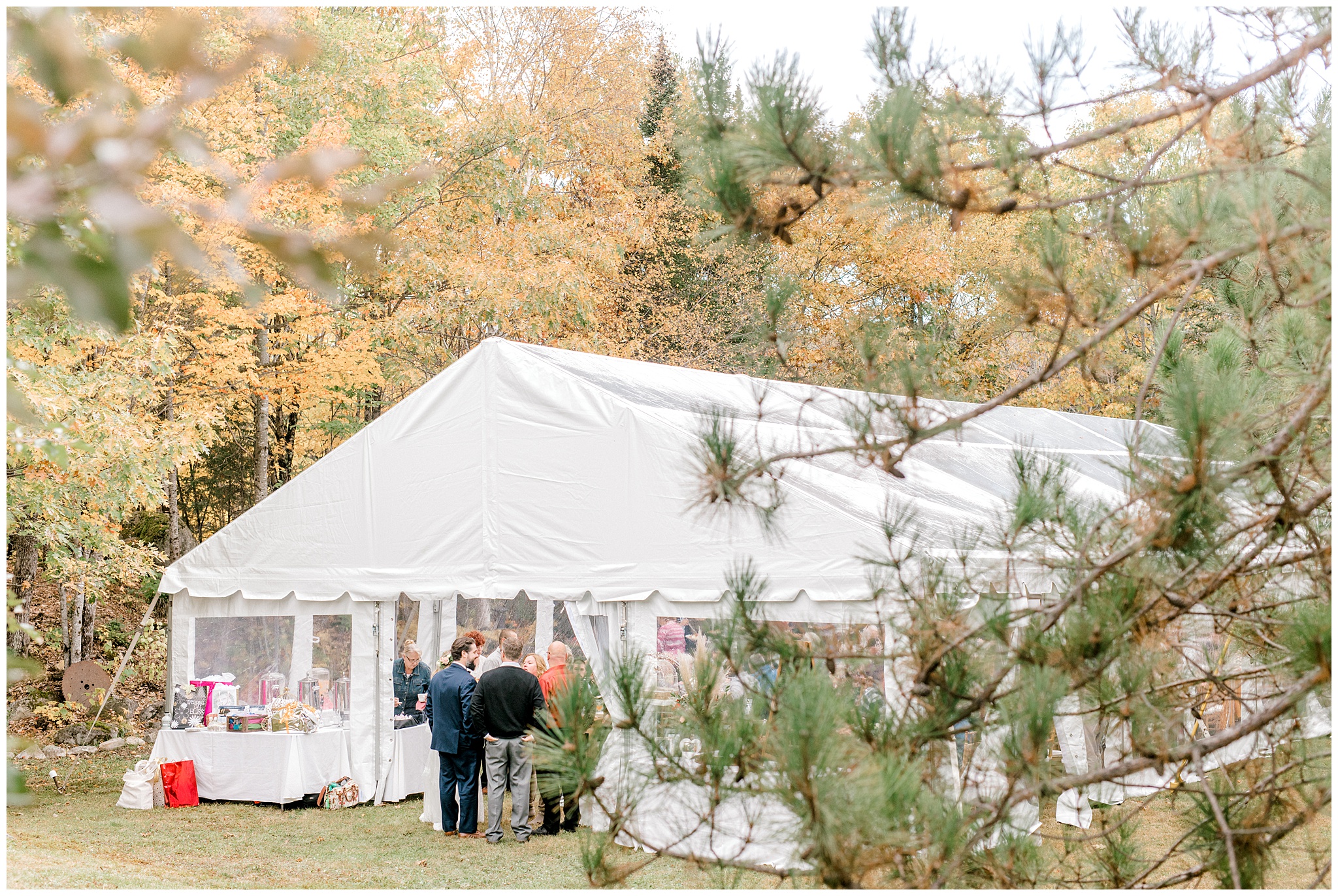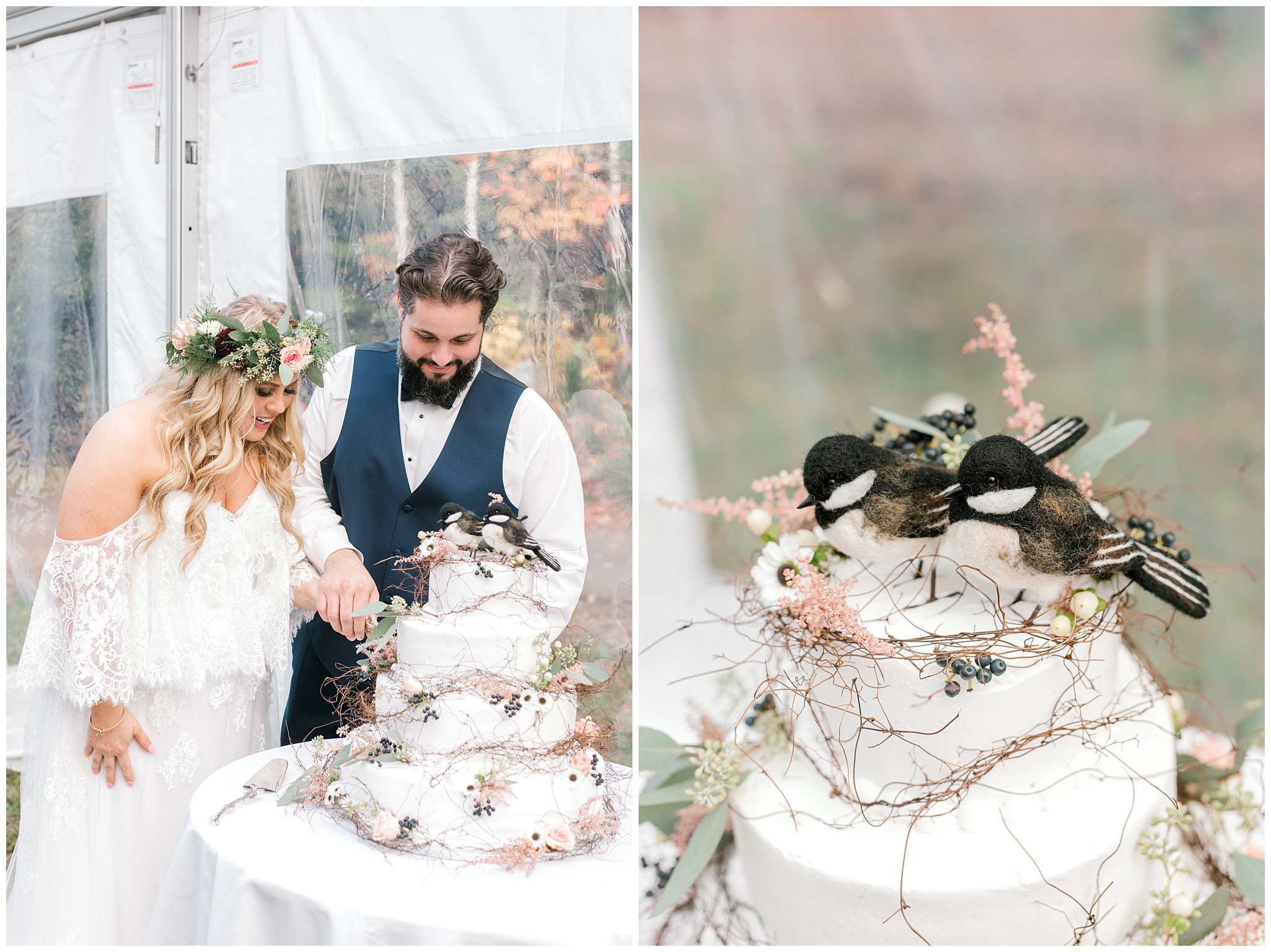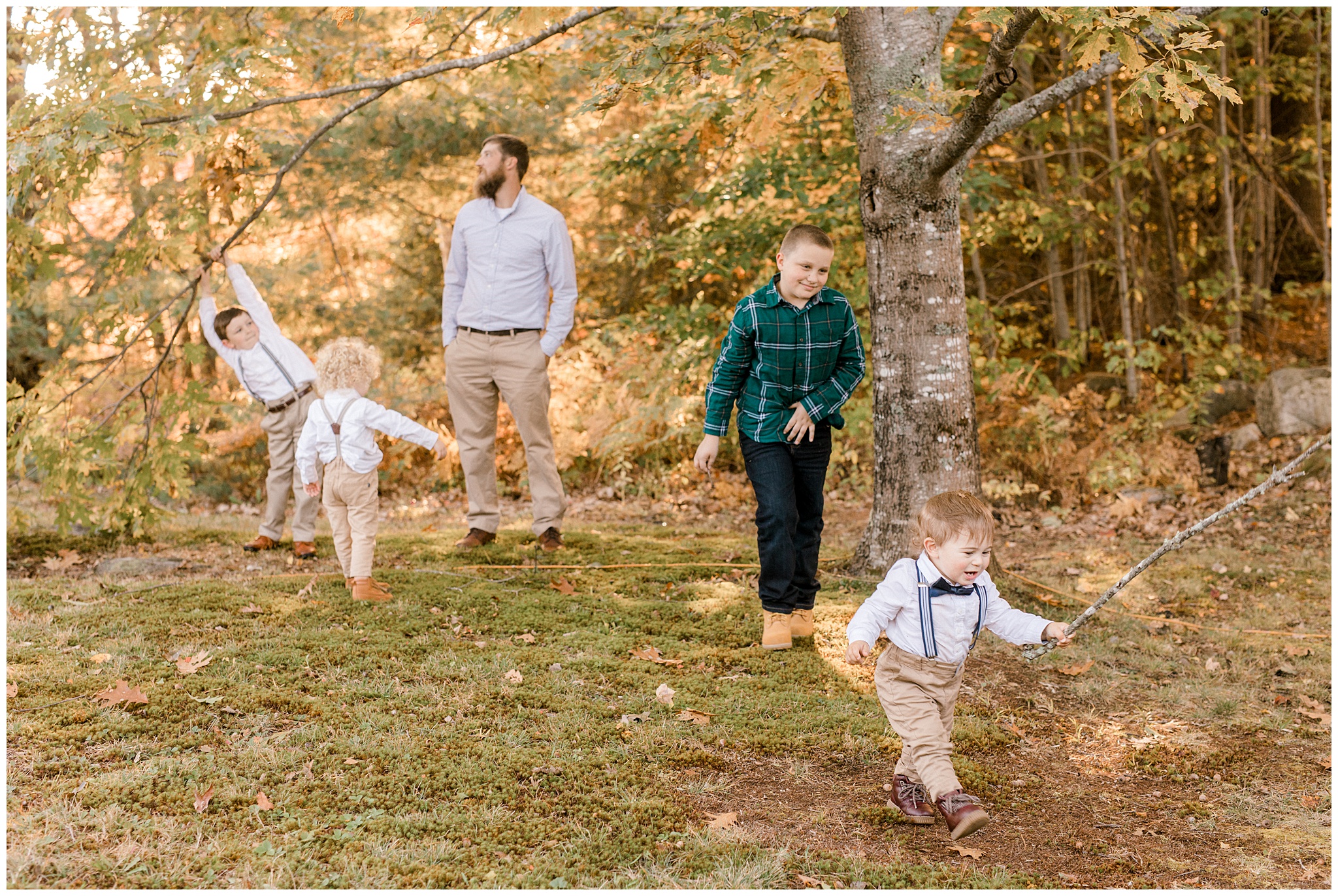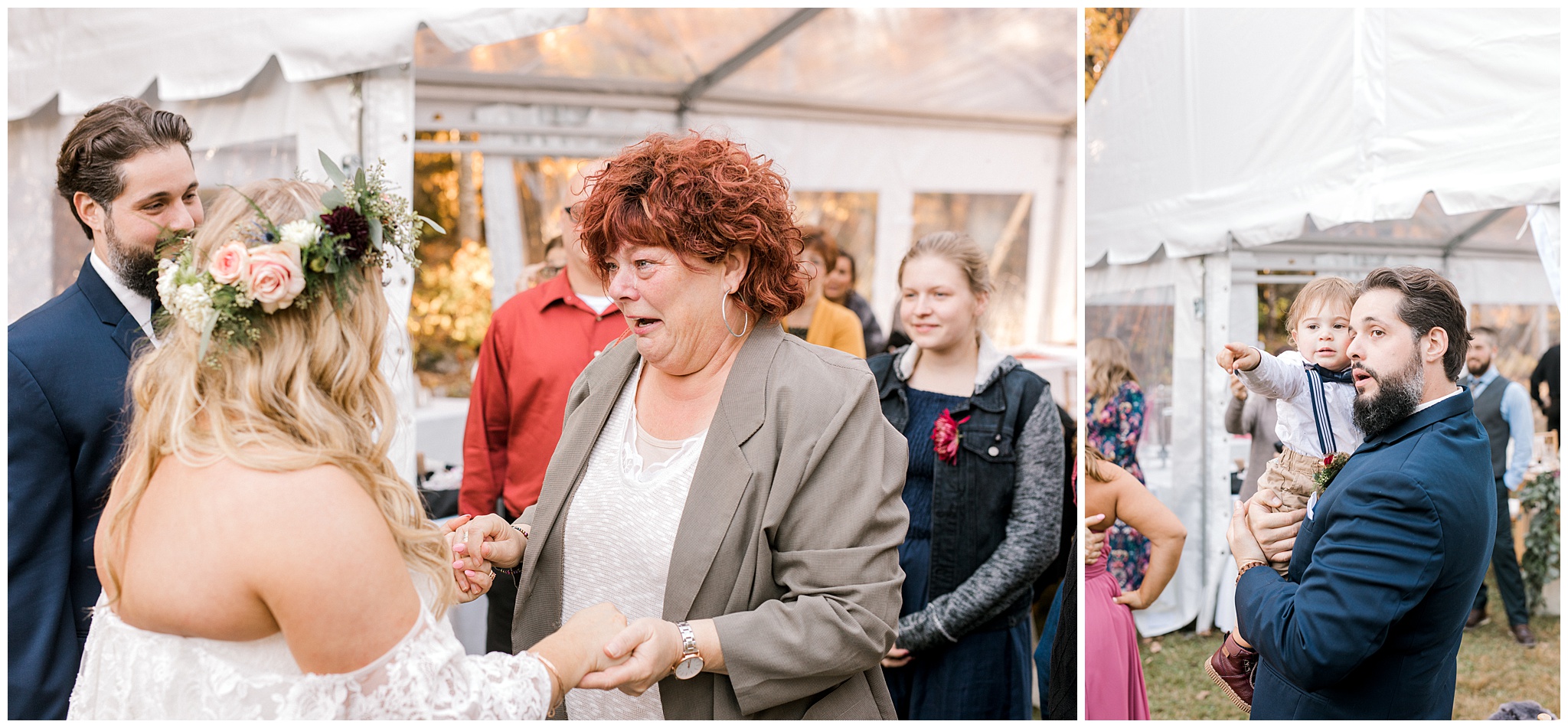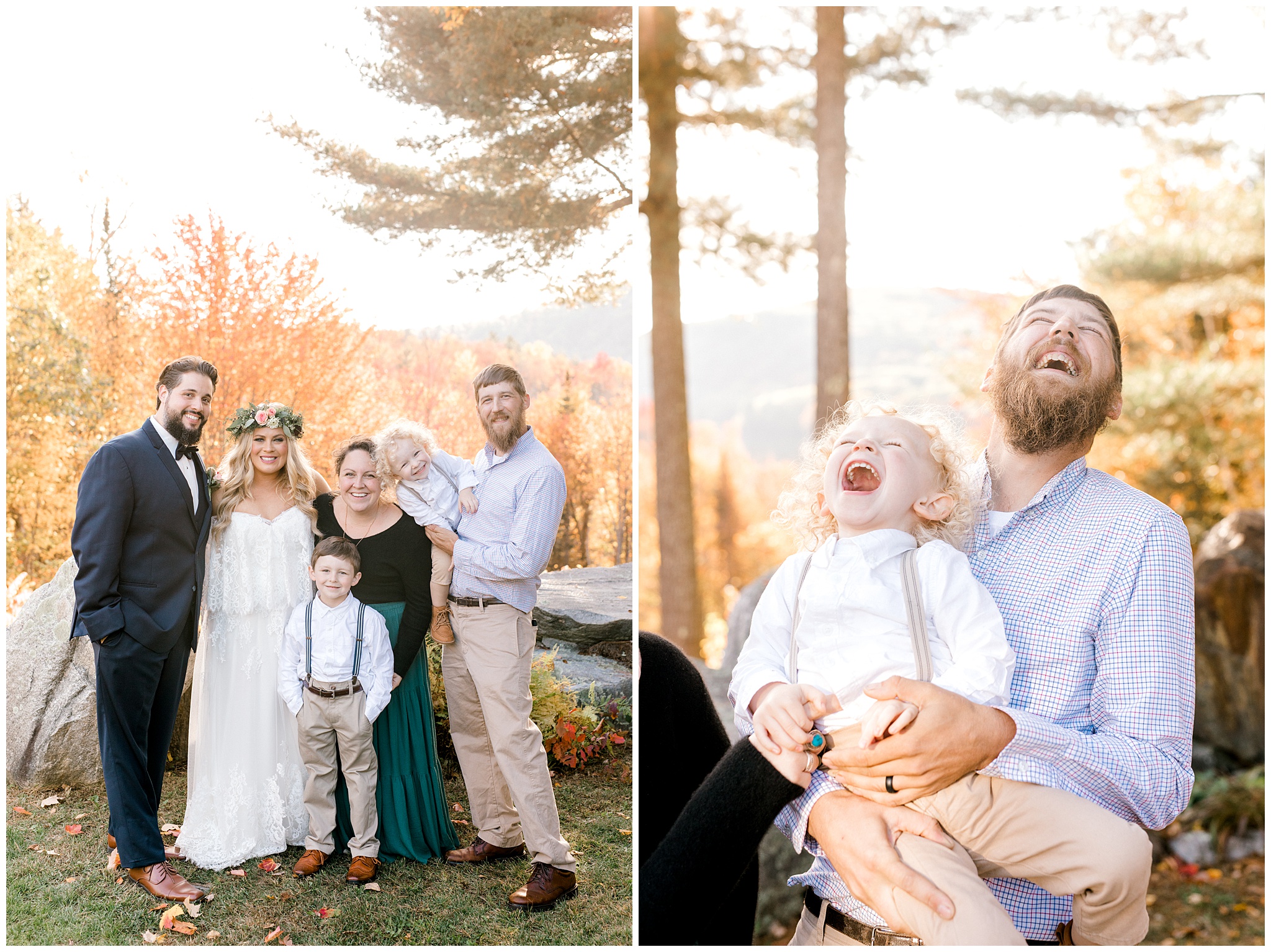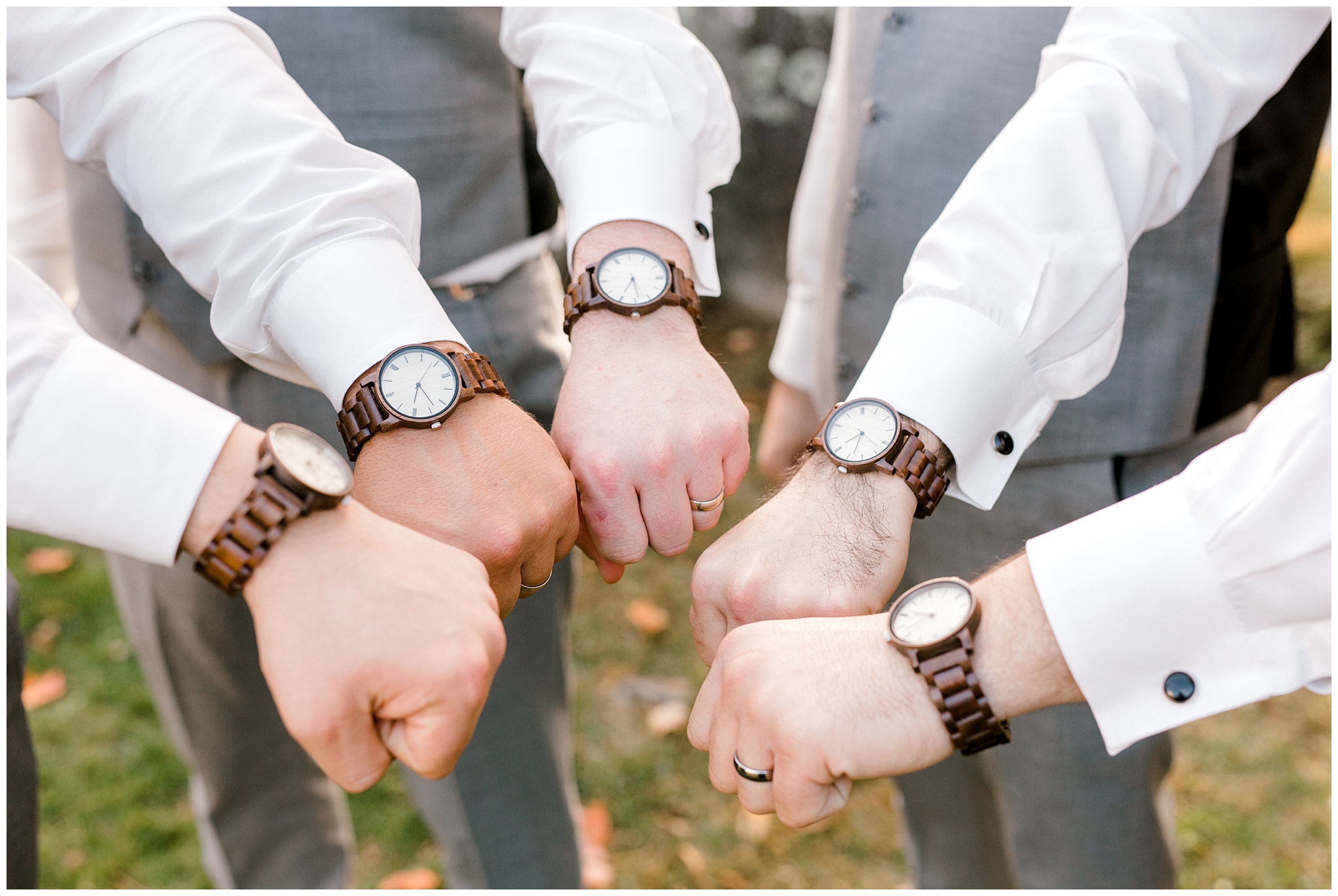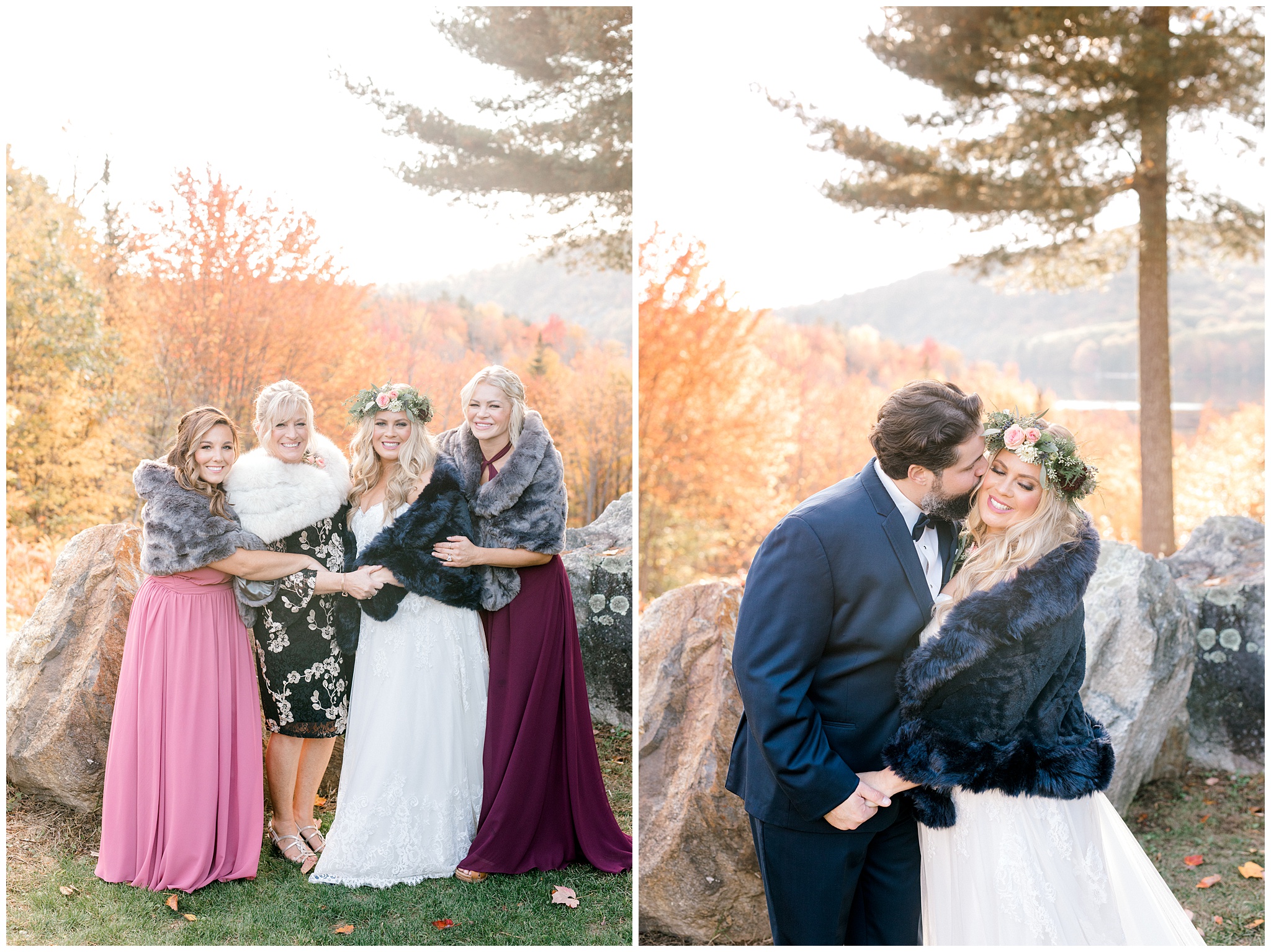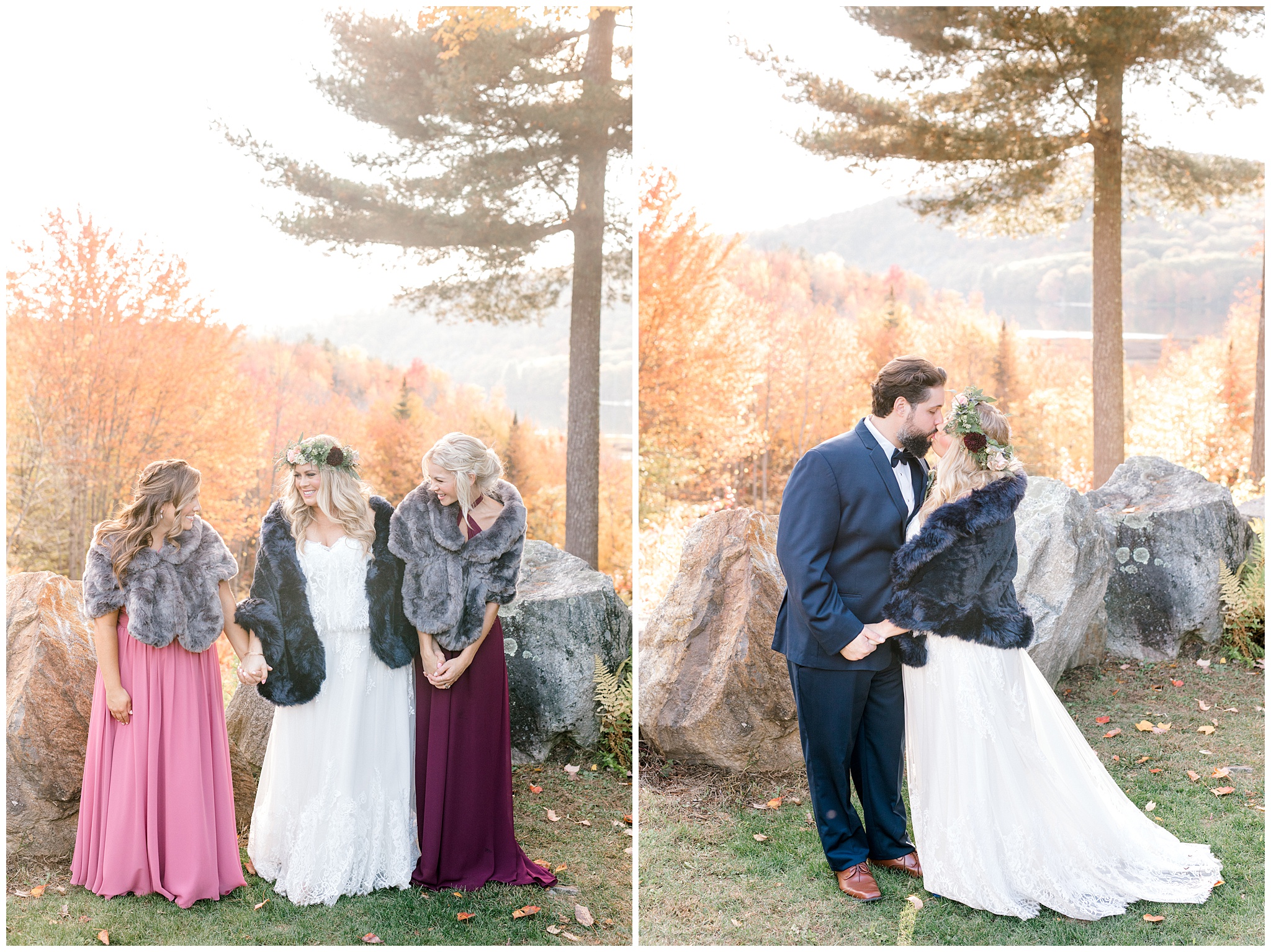 Thank you so much, Fuschia and Brandon, for inviting me to be a part of your wedding! Congratulations Mr. and Mrs. Cyr!