Carolyn and Alex's Bethel Inn Wedding | Bethel, Maine, Wedding Photographer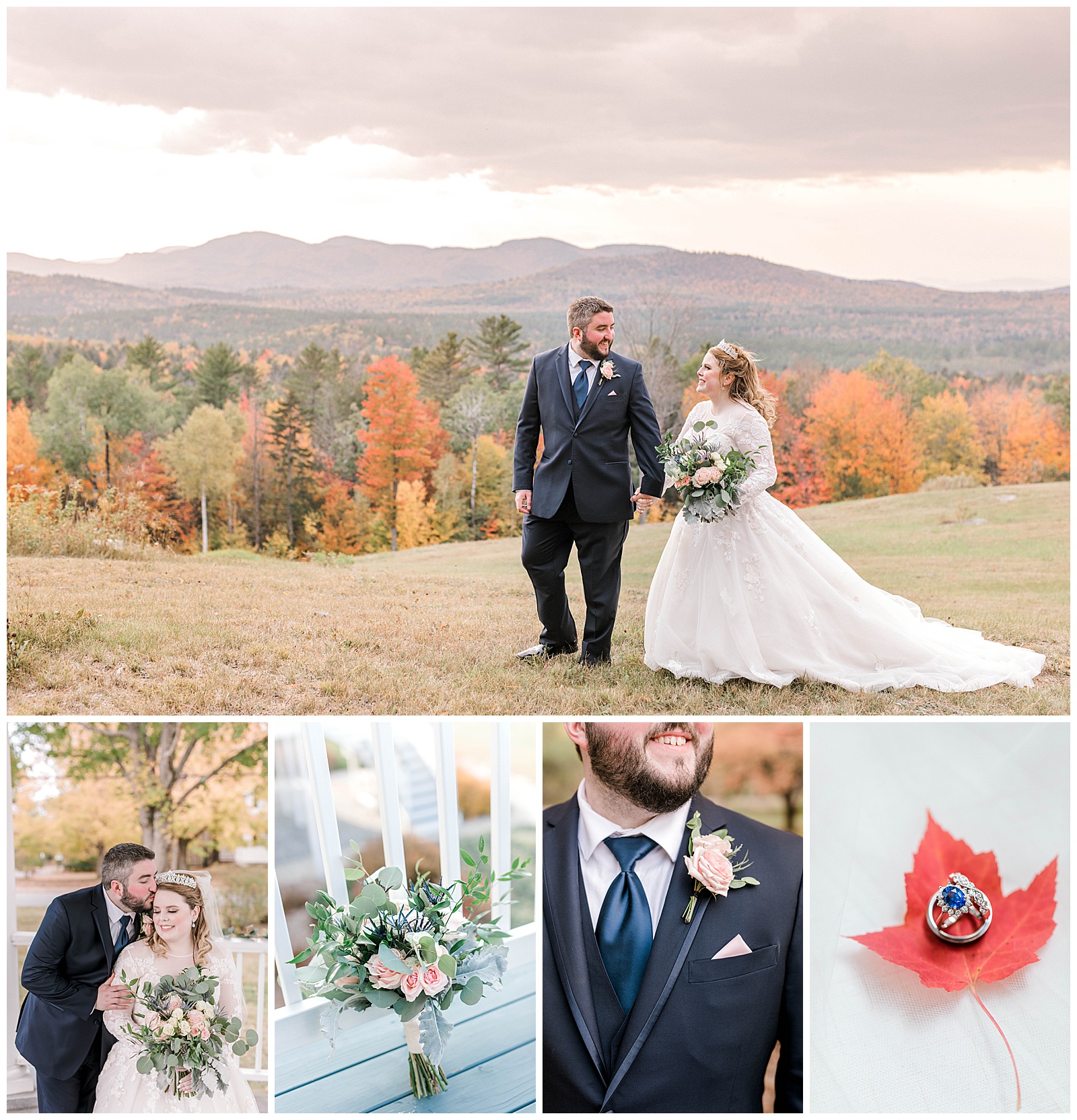 A Fall wedding in the mountains of Maine!
Carolyn and Alex met when she was a Freshman in High School, and he was a Senior. They started dating and have been together ever since! This coming January will be their 10 year anniversary – amazing! On Christmas Eve two years ago, Alex brought out a special gift for Carolyn … a kitten that he had adopted! Around the kitty's neck was an engagement ring tied on with a bow, and Alex asked Carolyn to marry him! As a cat person myself, my heart explodes picturing how cute this is!
I arrived that very chilly morning and found Carolyn and her bridesmaids getting their hair and makeup done. Looking out the window, the scenery couldn't have been more picturesque! The ceremony was held in the common area next to The Bethel Inn Resort. We ended up being blessed with gorgeous Fall weather, where even the wind felt warm! After they were pronounced Mr. and Mrs., guests mingled about enjoying whoopie pies and watched the Bride and Groom have a sweet cake cutting ceremony. At the end of the evening, I went with Carolyn and Alex to a special spot where you could see mountains in every direction!
Thank you so much, Carolyn and Alex, for inviting me to be a part of your special day! Congratulations on finally being Mr. & Mrs. Hardy!
Venue: The Bethel Inn Resort, Bethel, Maine
Officiant: Tyra Mitchell
Florals: Pooh Corner Farm Greenhouse & Florist, West Bethel, Maine
Hair Artist: Patricia Thomas of Hair & Company, Norway, Maine
Makeup Artist: Aly McKeen, Auburn, Maine
Bride's and Bridemaid's Dresses: David's Bridal
Suits: Men's Wearhouse
Wedding Cake: Rachel Scribner
Whoopie Pies: Sally D. Smith
Photographer: Andrea Simmons Photography LLC, Gardiner, Maine
Second Photographer: Enid Arvelo, Maine