Chani and Zack's Lakeside Belgrade Maine Wedding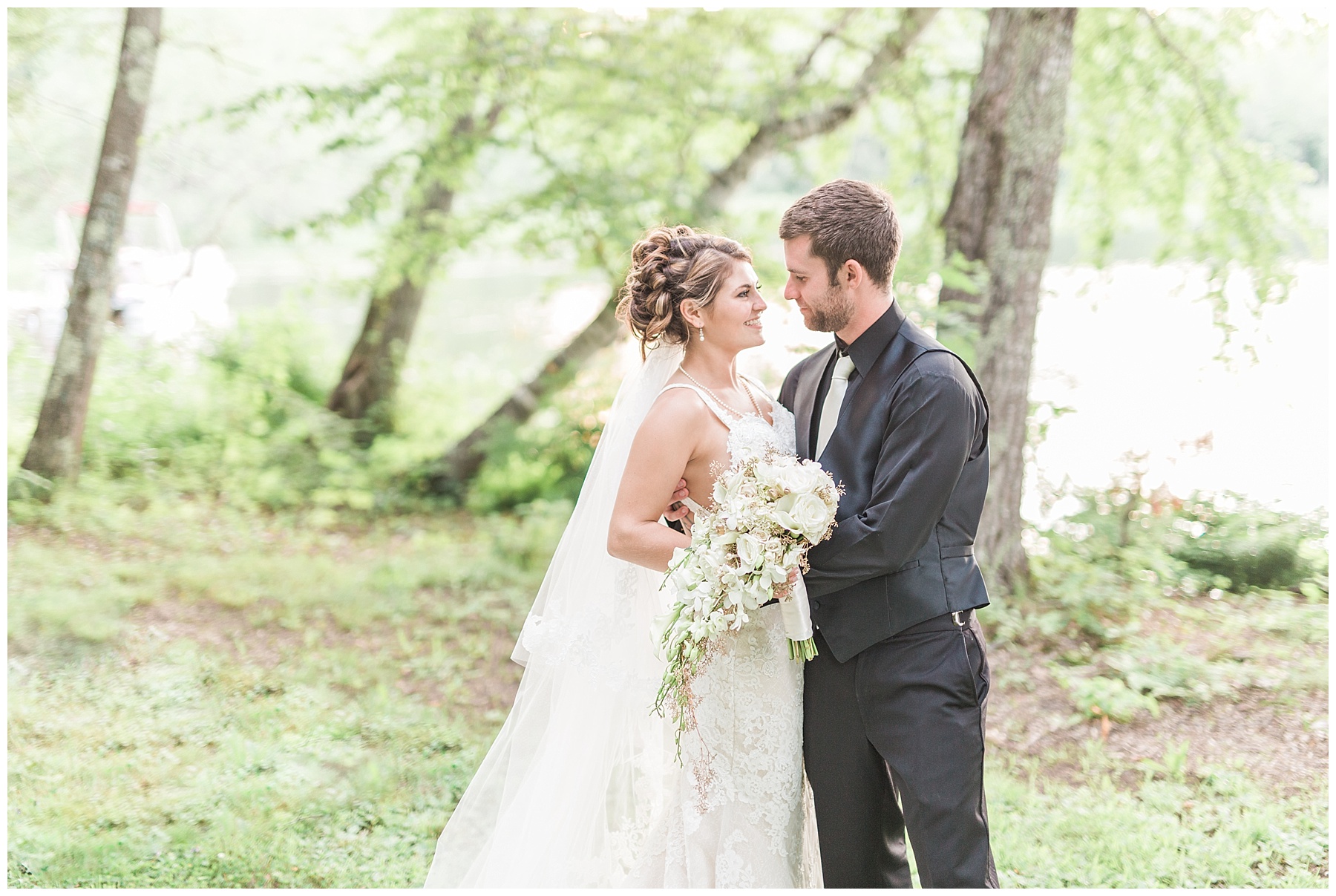 Chani and Zack met at a stoplight in New Mexico. They were both towing their dirt bikes, and ended up exchanging phone numbers, thinking it would be fun to go riding together sometime. Several years later, here they are getting married on a gorgeous July day in Maine!
Zack's family lives in Maine, so it was only fitting to bring the rest of the family members and friends up here for a big celebration! They contacted me last Fall to photograph their engagement session in Rangeley/Smalls Falls. I could see right away that these two not only had a lot of spunk, but also a whole lot of heart! Chani even brought me flowers at their engagement session – how sweet is that?!
I met Chani and her girls at Margo & Co. Hair Salon in Augusta. I loved how each of the girls, as well as the Moms, had personalized cups and shirts! Once everyone's hair and makeup was finished, we headed over to the ceremony site. Chani and Zack had rented a few private cabins in Belgrade, and they had the ceremony right on the lawn there in front of the lake. I was worried about it being a little too warm out that day for my cold Maine blood, but the wind cooled us right down! Chani and Zack (and Chani's Mom, Brenda), had spent over a year planning out every last detail of this wedding, and every time I turned around, I saw another special addition! Scroll down to see all the details of this amazing wedding!
Ceremony – Private Cabins, Belgrade, Maine
Reception – Whisperwood Lodge & Cottages, Belgrade, Maine
Hair and Makeup – Margo & Co. Hair Salon, Augusta
Bridal Bouquet – Fairwinds Florist of Blue Hill, Maine
Dress – GiGi Bridal Boutique, Tucson, Arizona
Cake – Mainely Wedding Cakes
DJ – Platinum DJs
Videographer – DeLaite Films, Bangor, Maine
Second Photographer – Alisa of Adorn Photography
Catering – Cafe Miranda, Rockland, Maine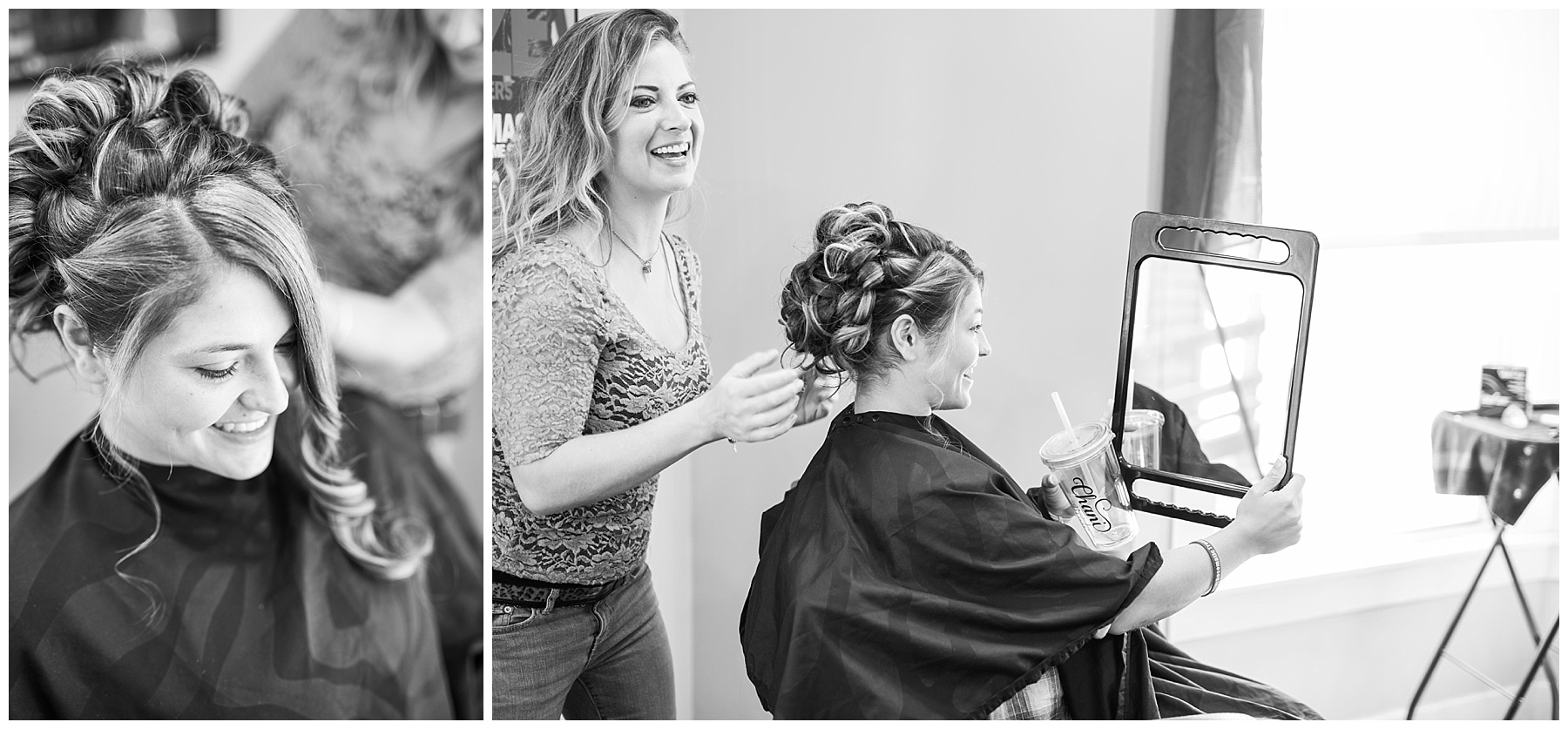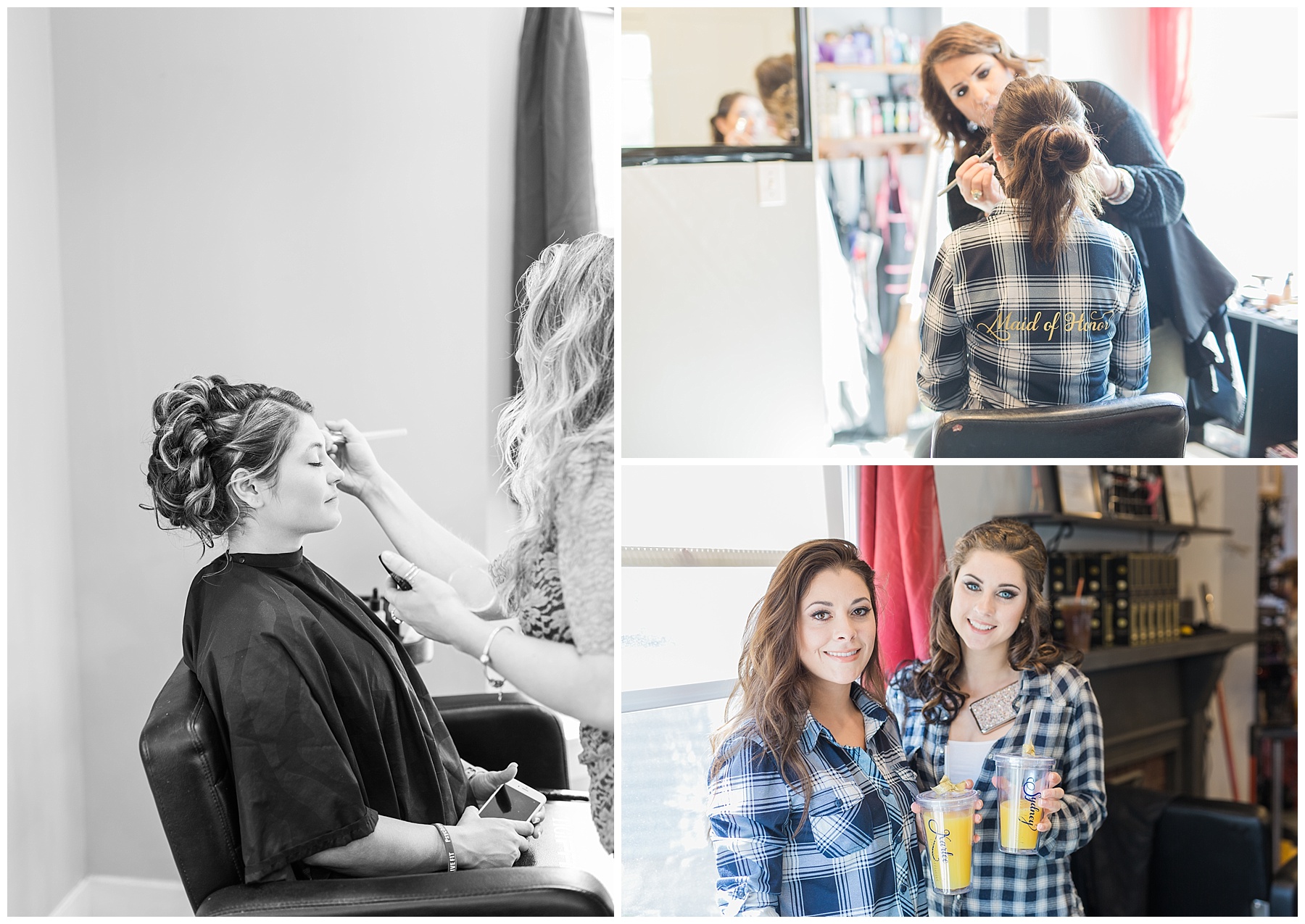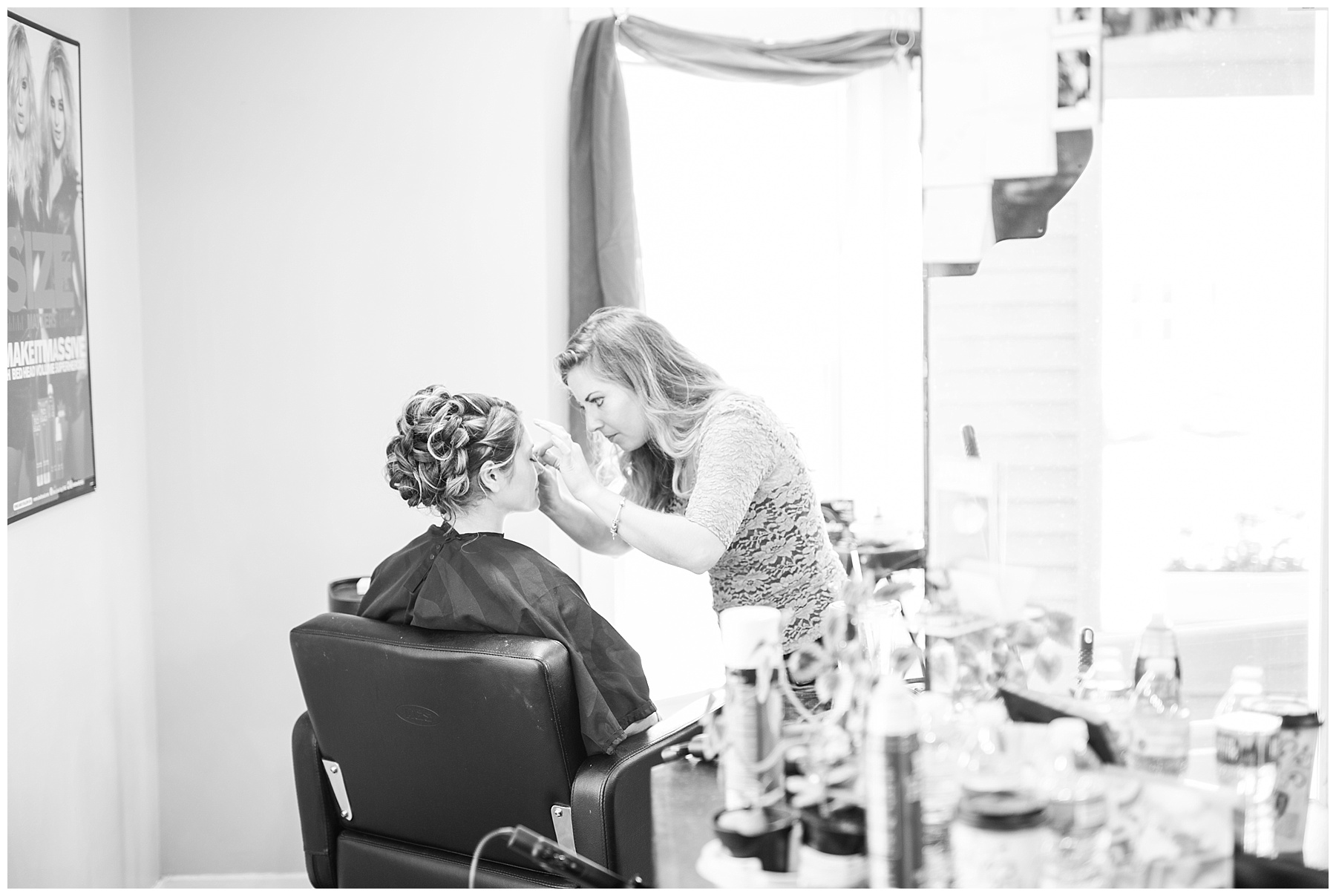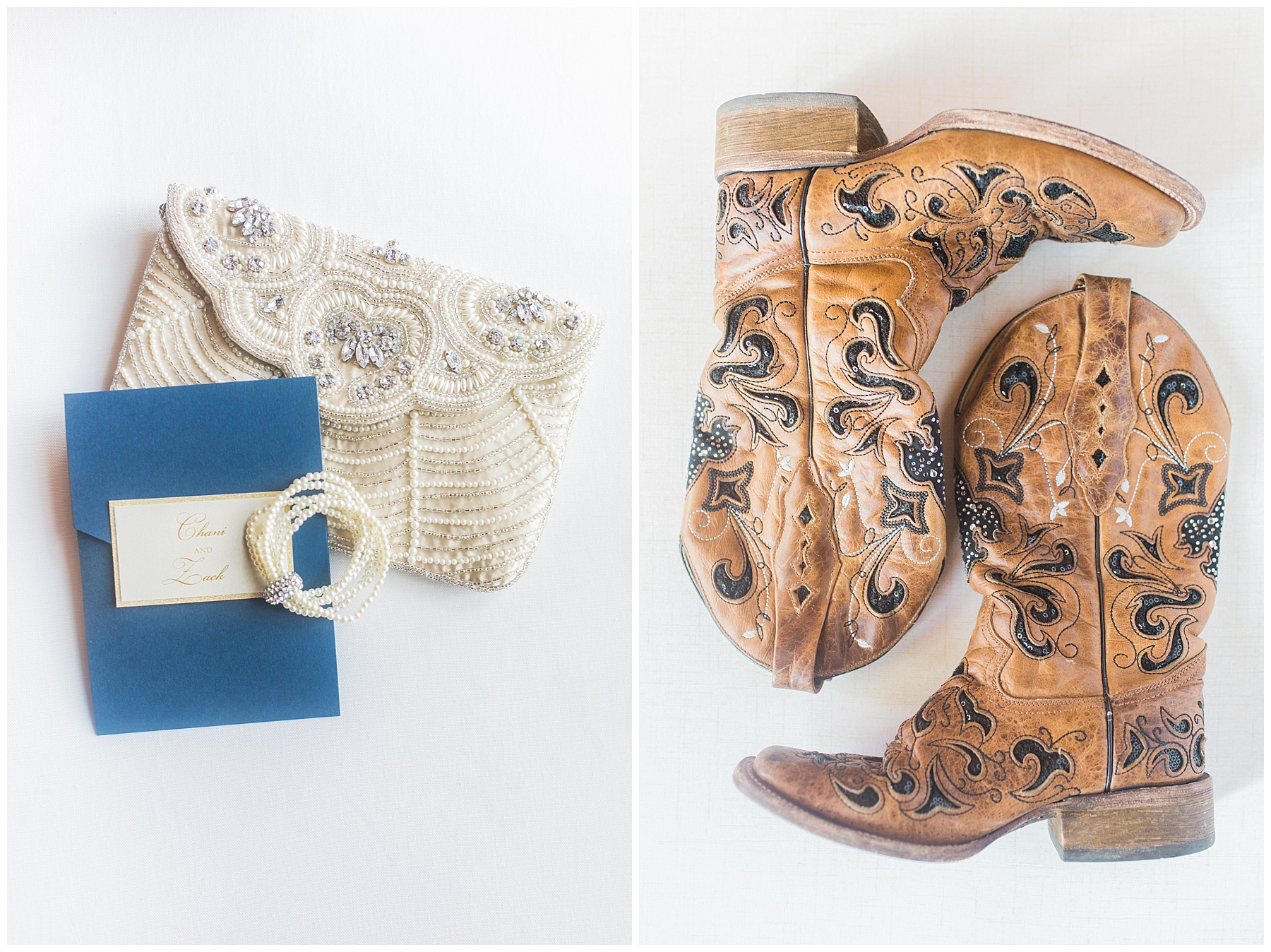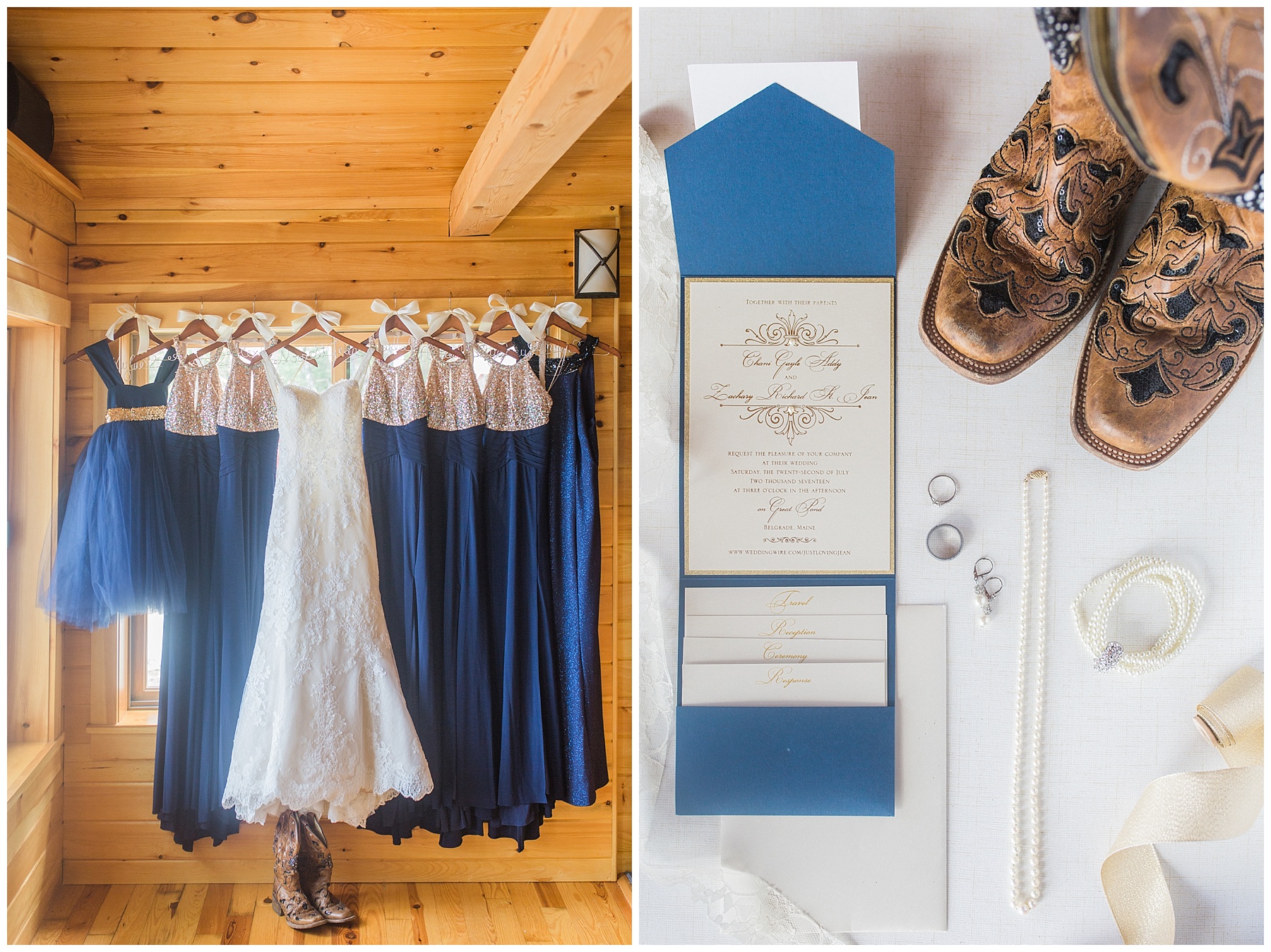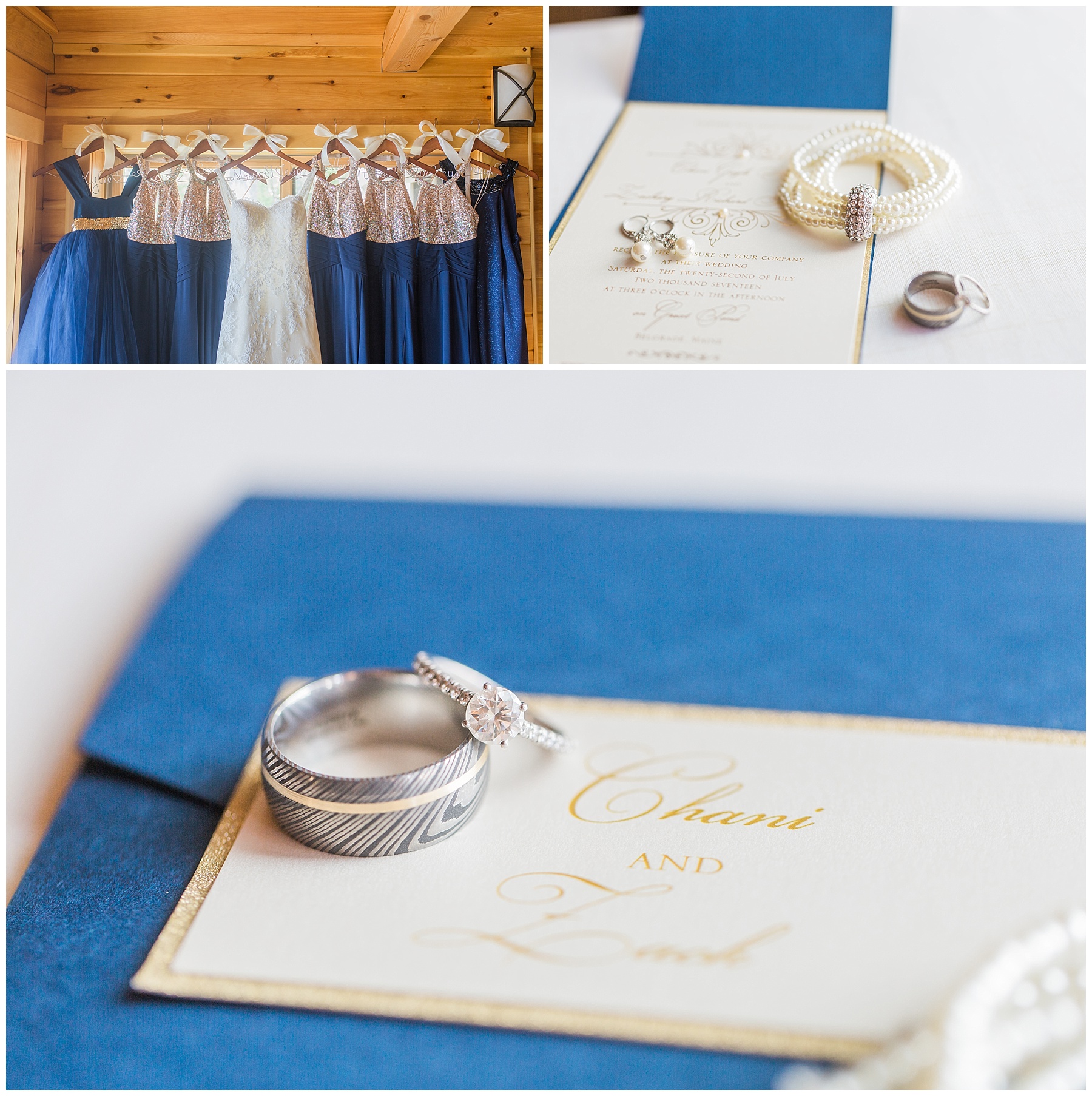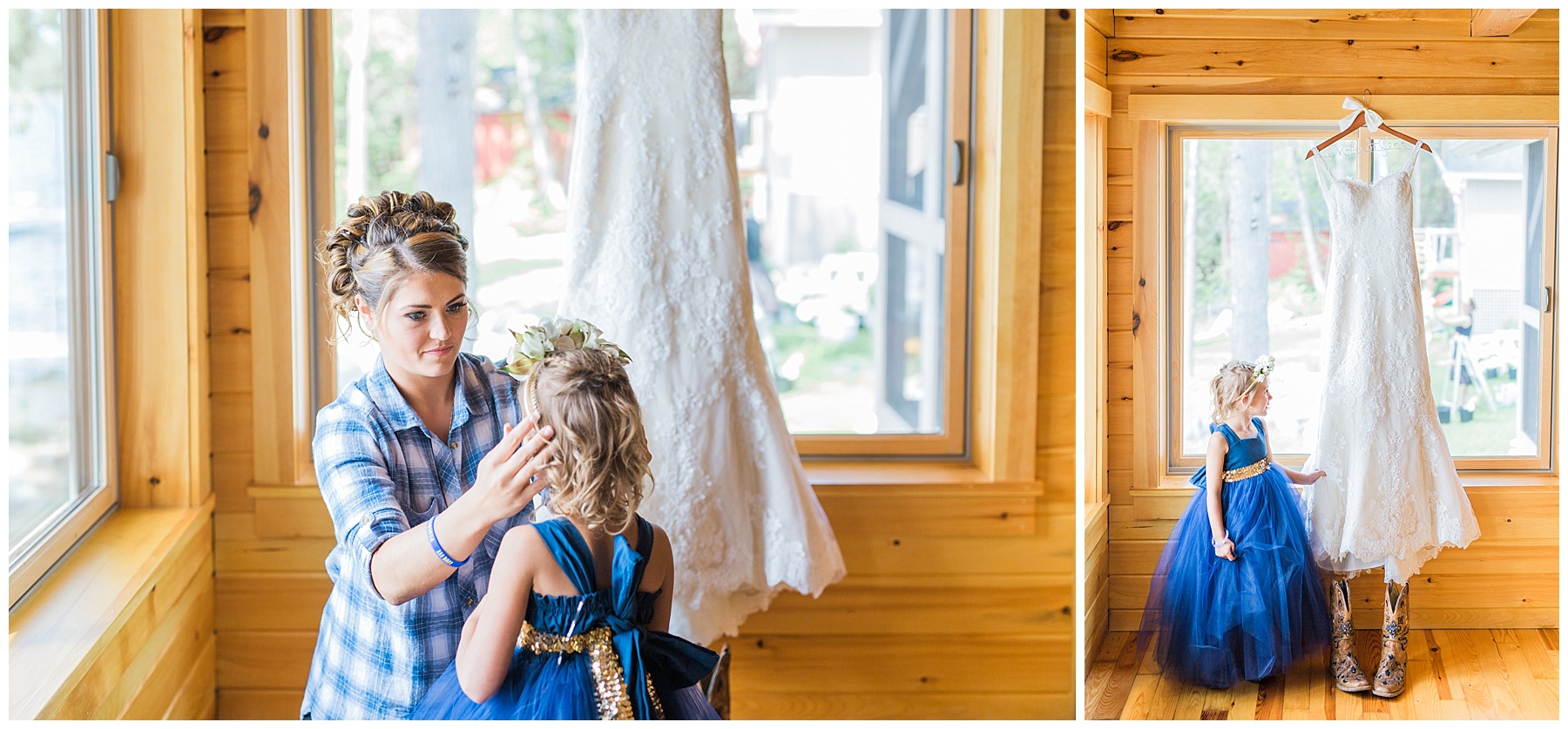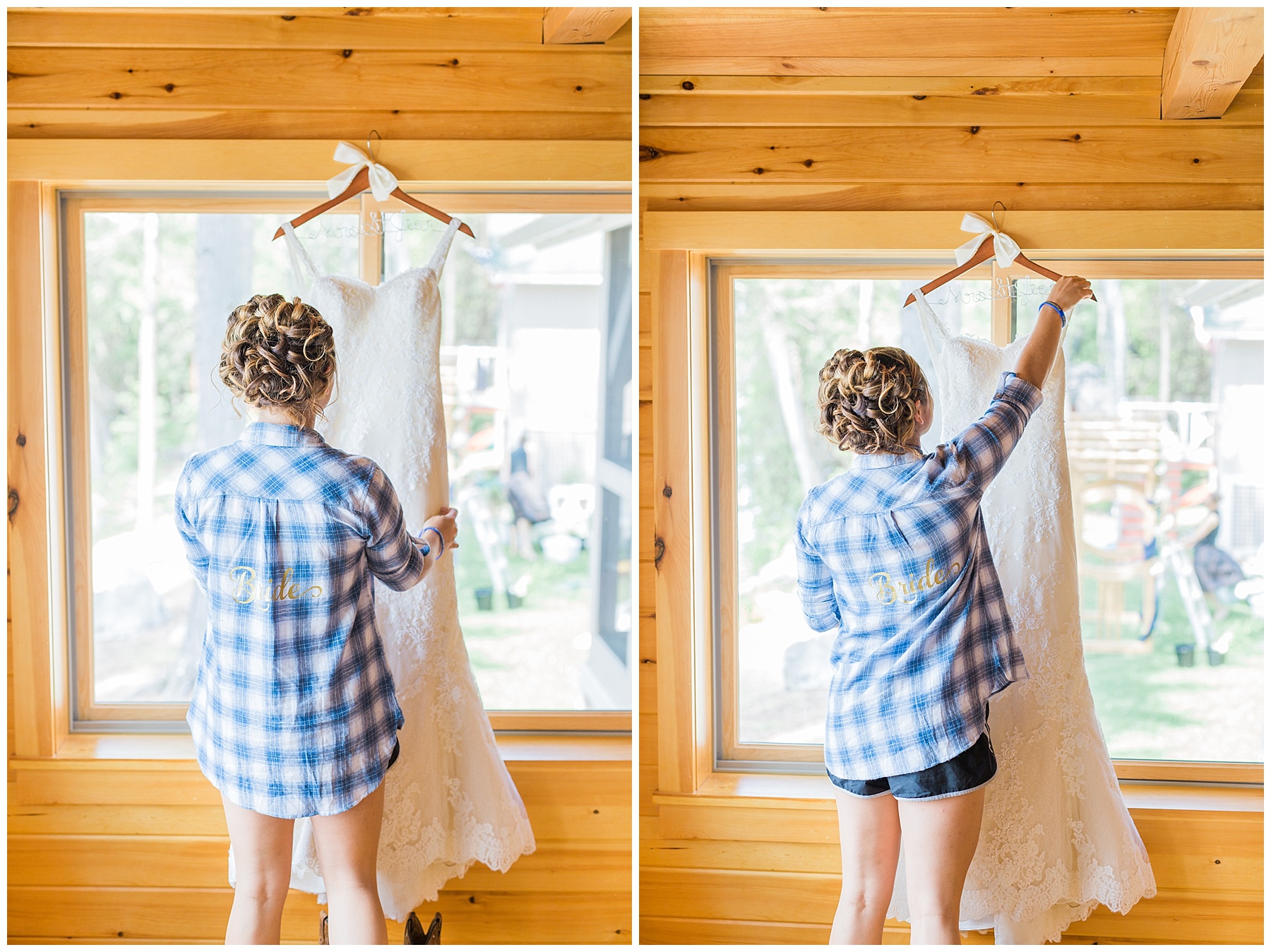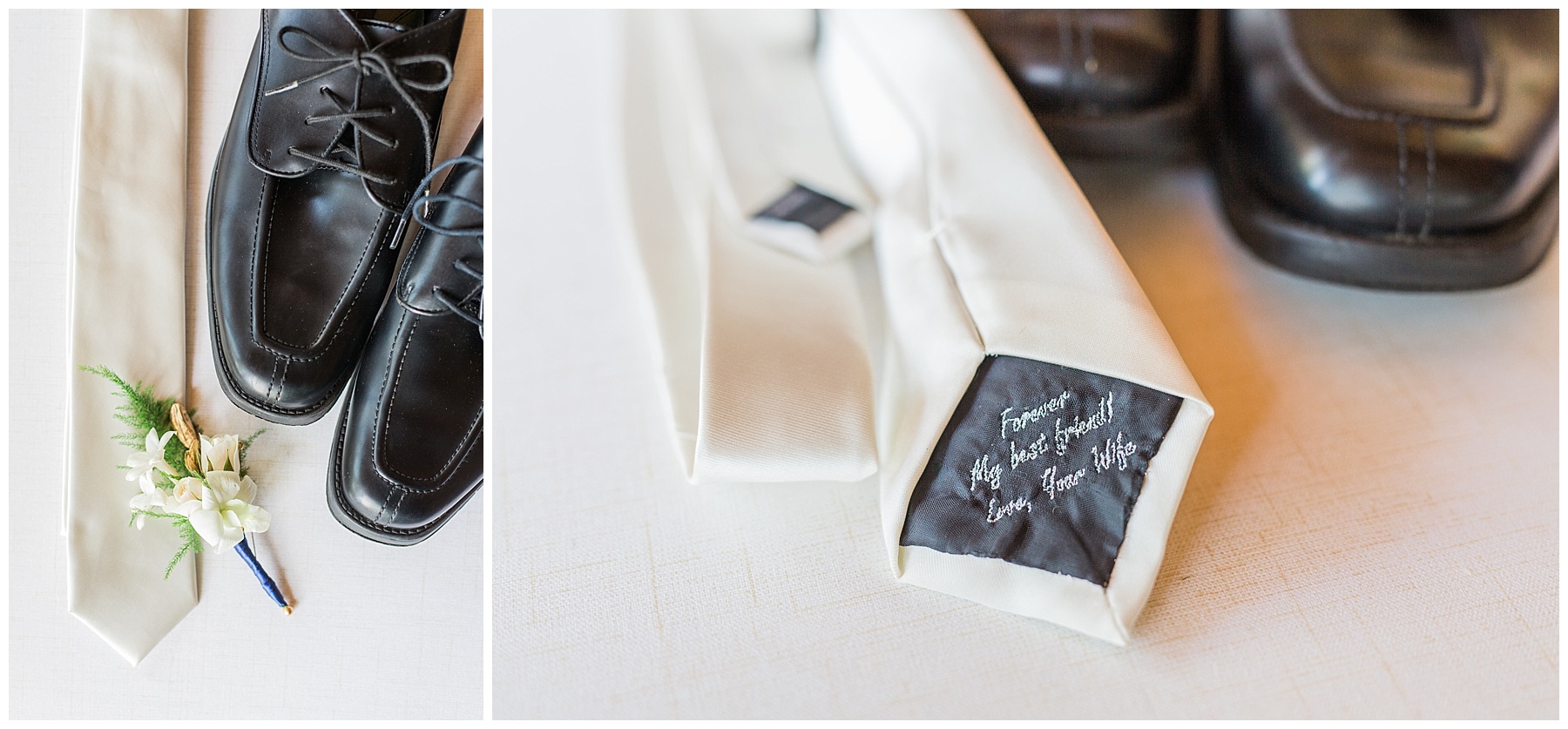 I love this tie (above) that Chani had made for Zack! And below, you'll see him reading a letter that she wrote to him.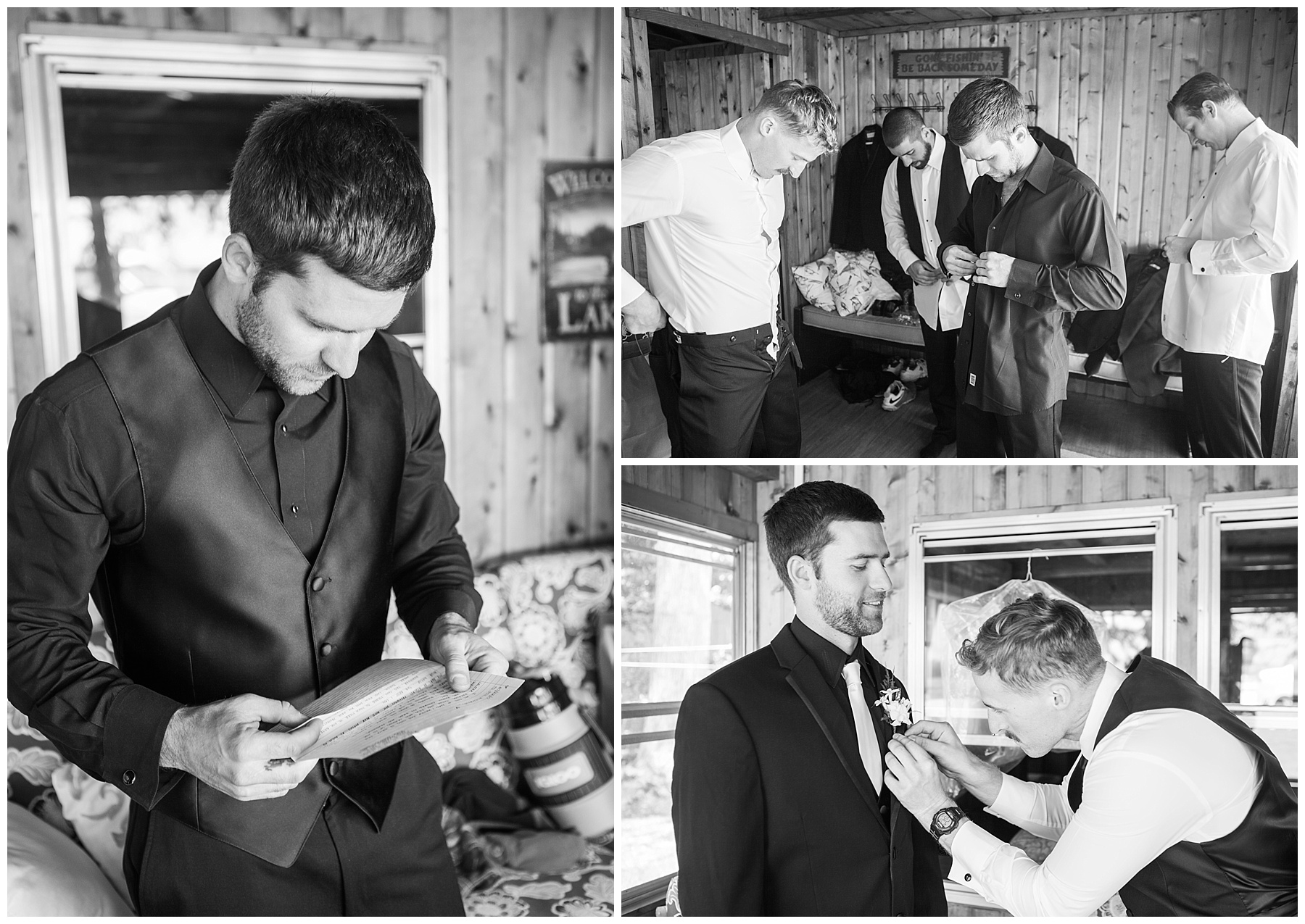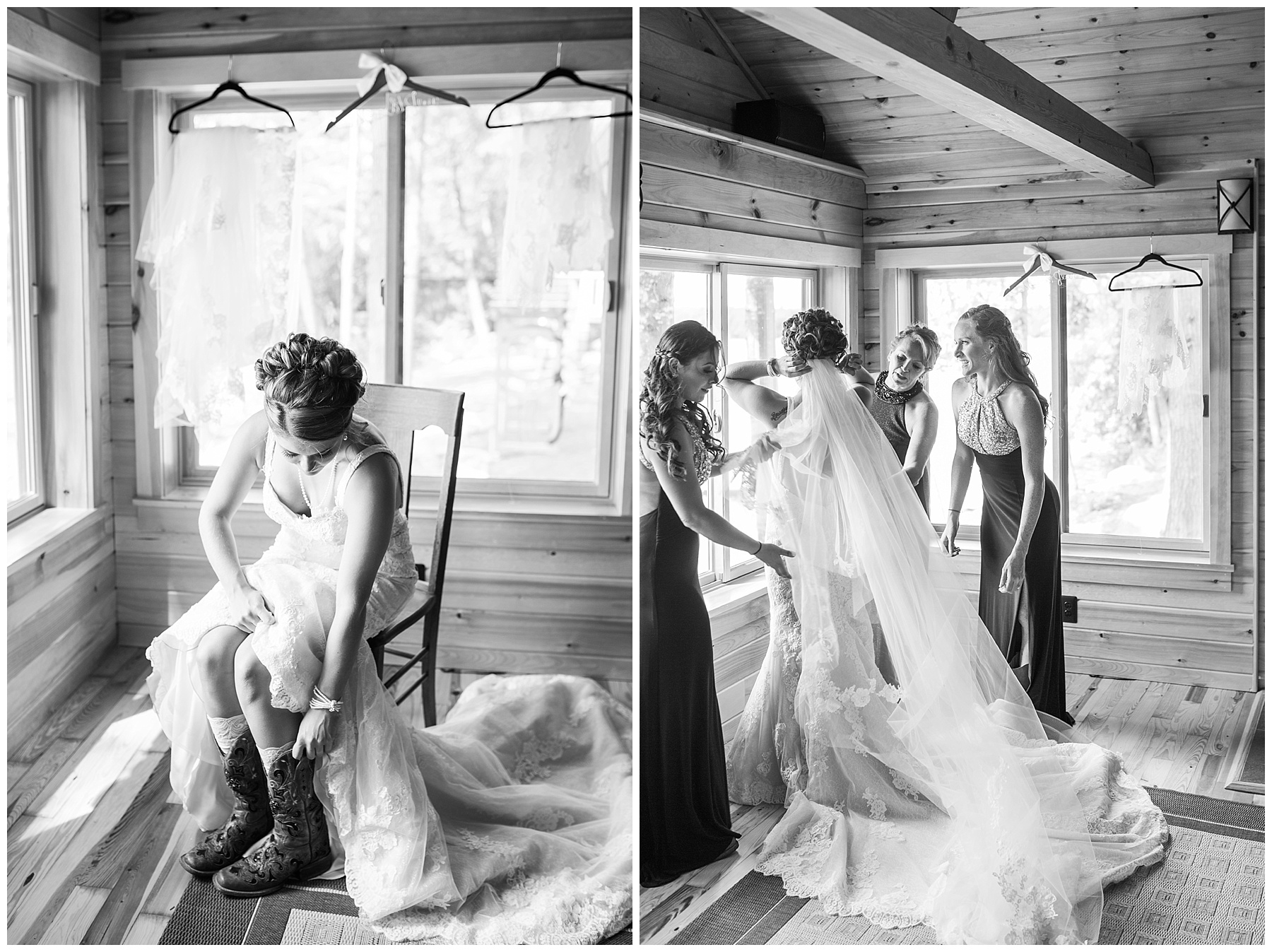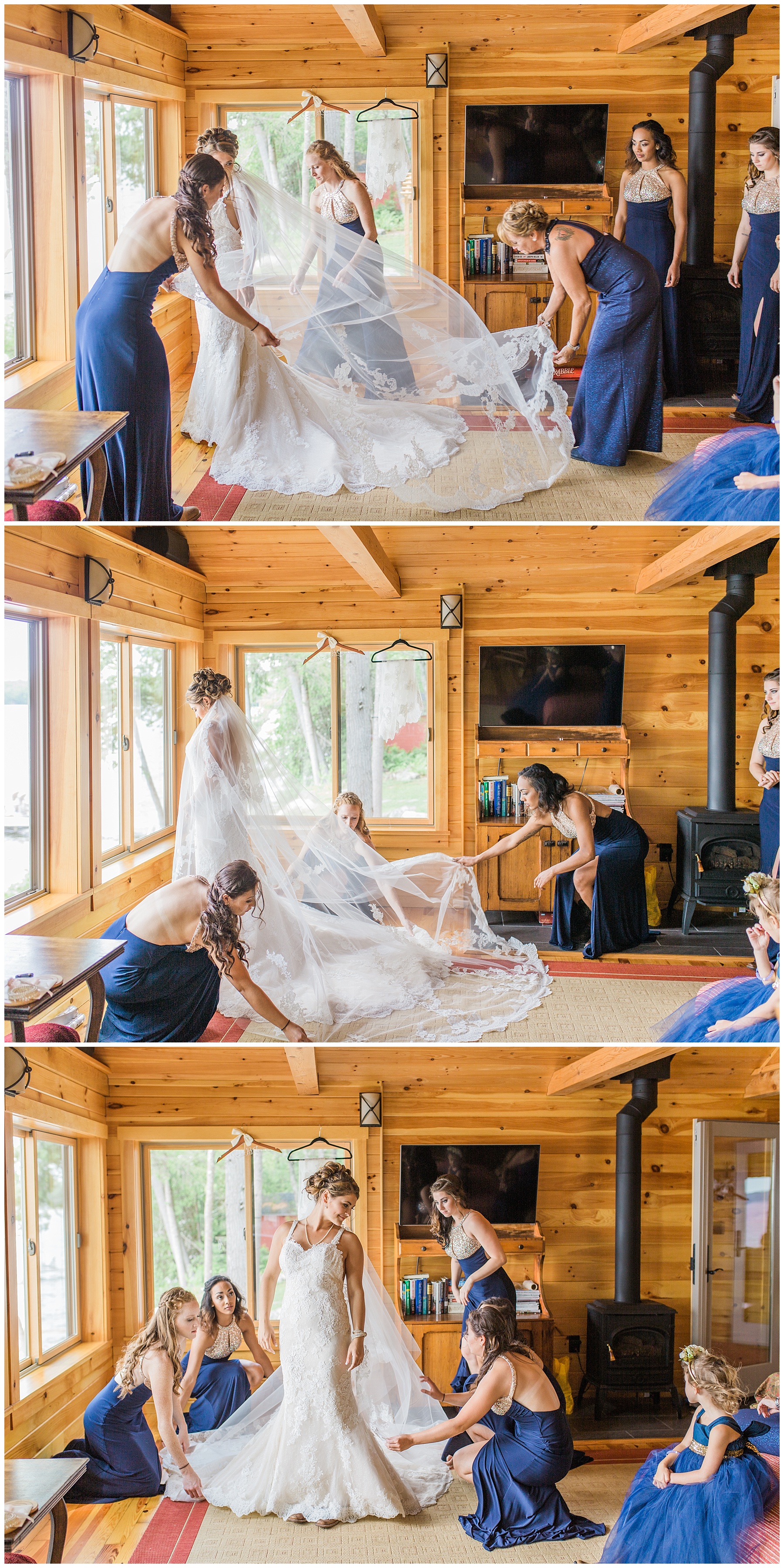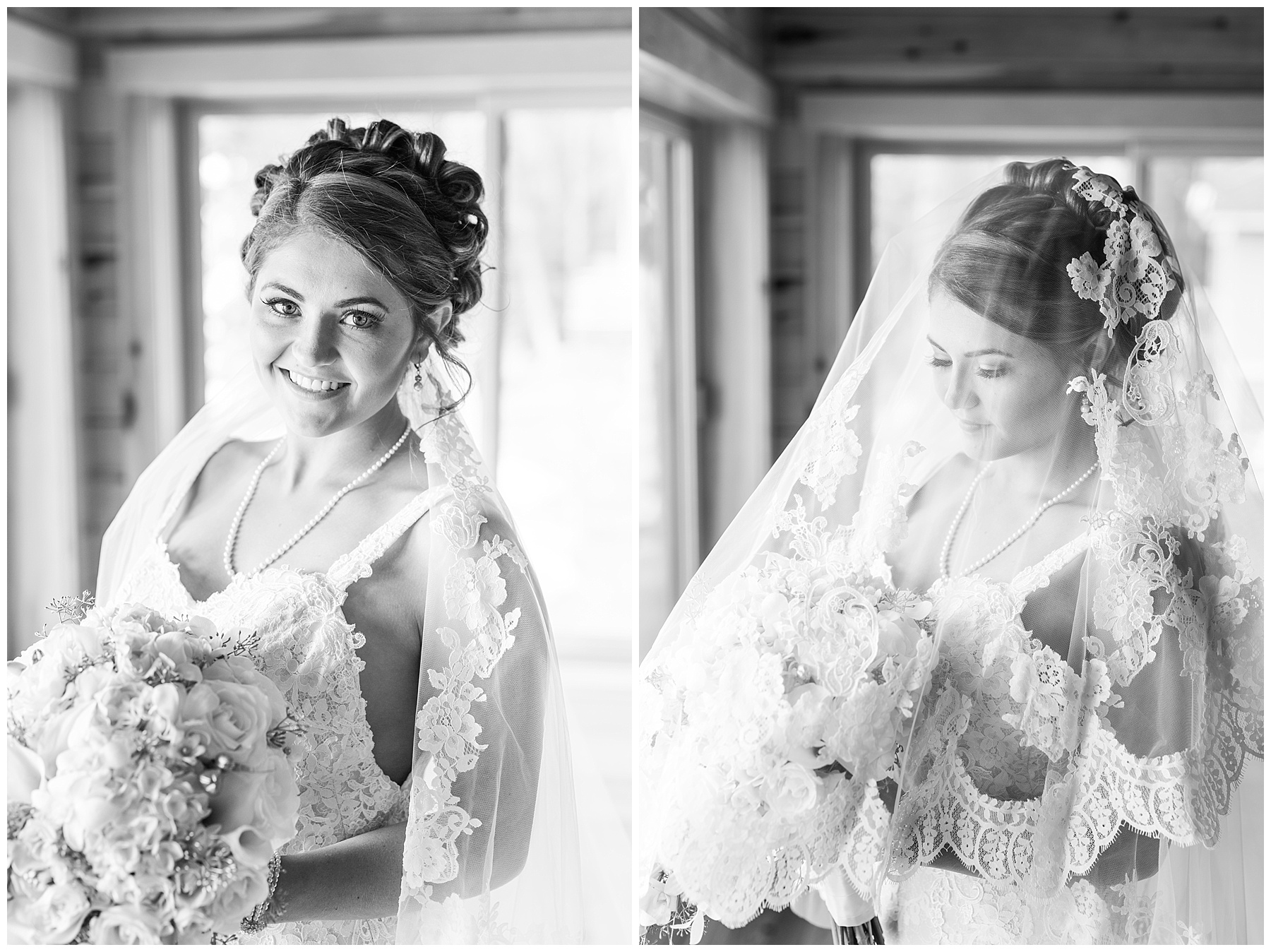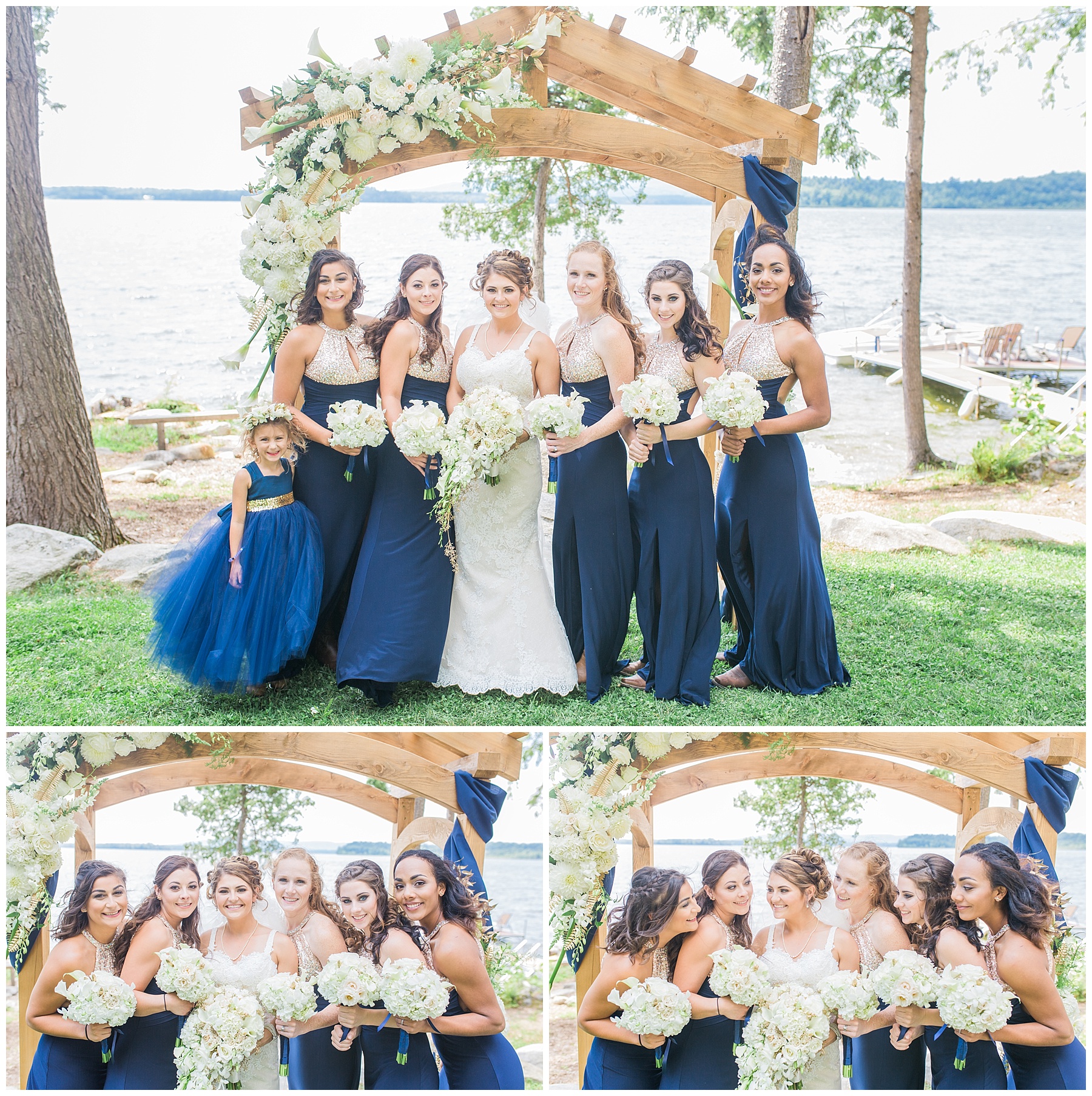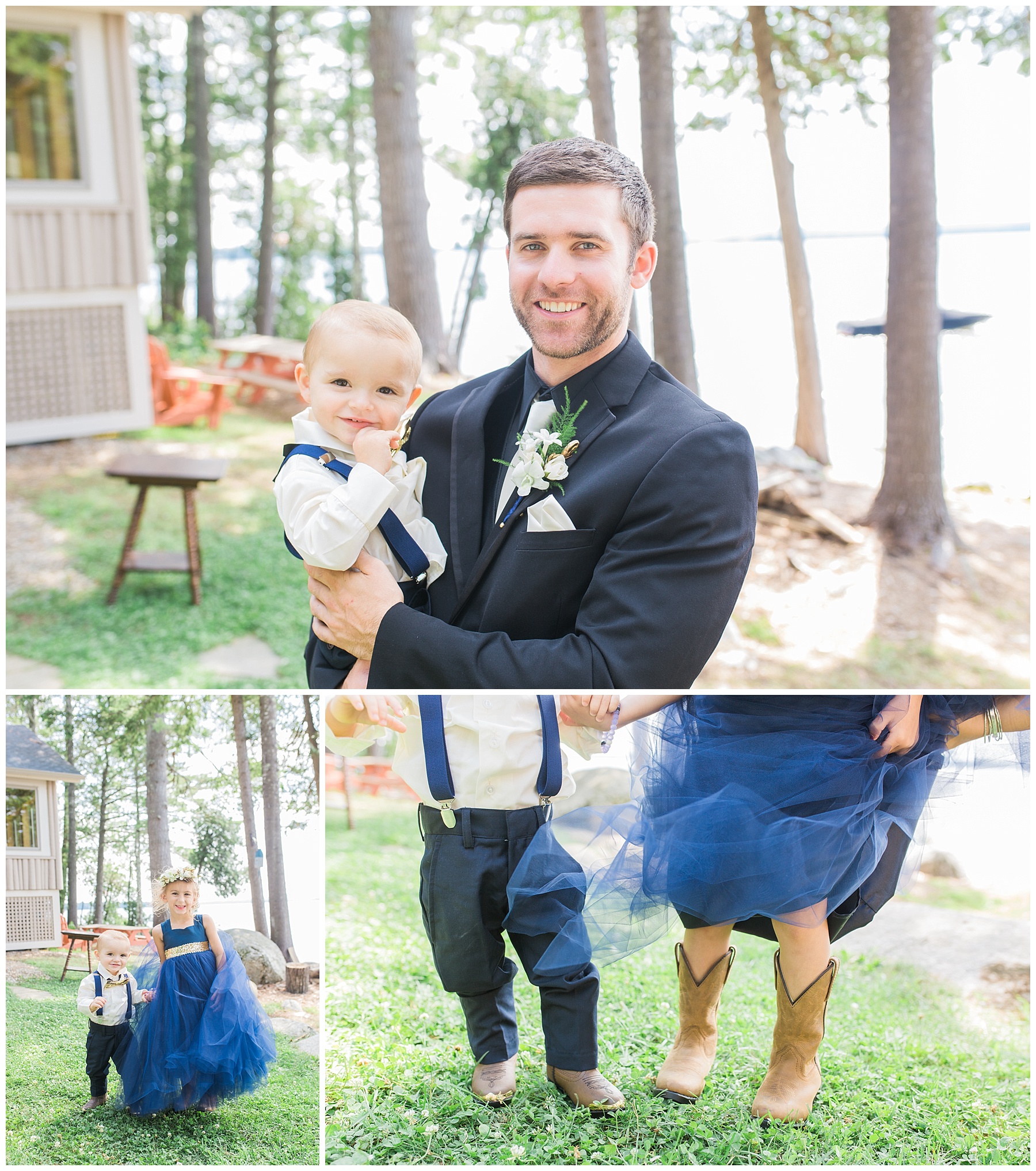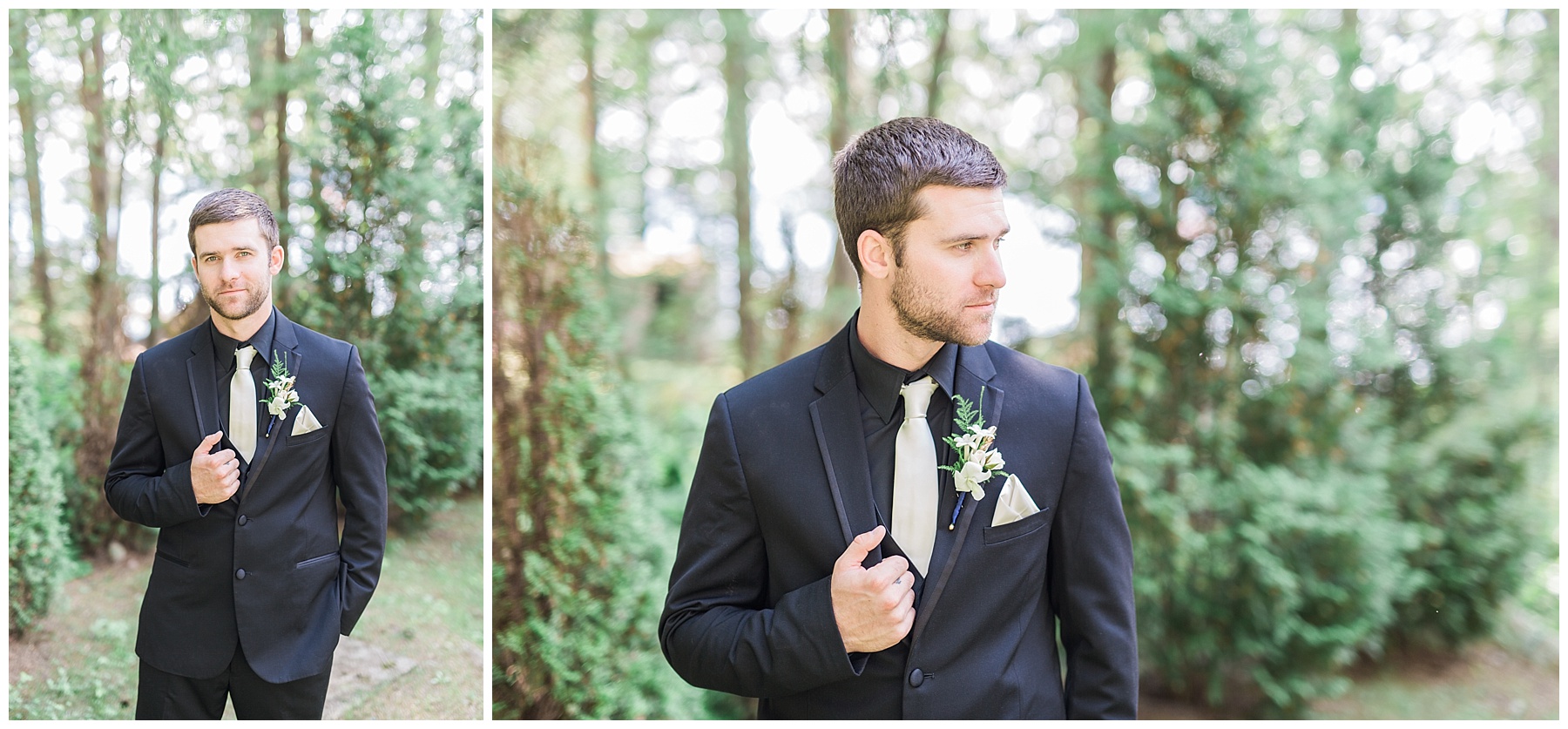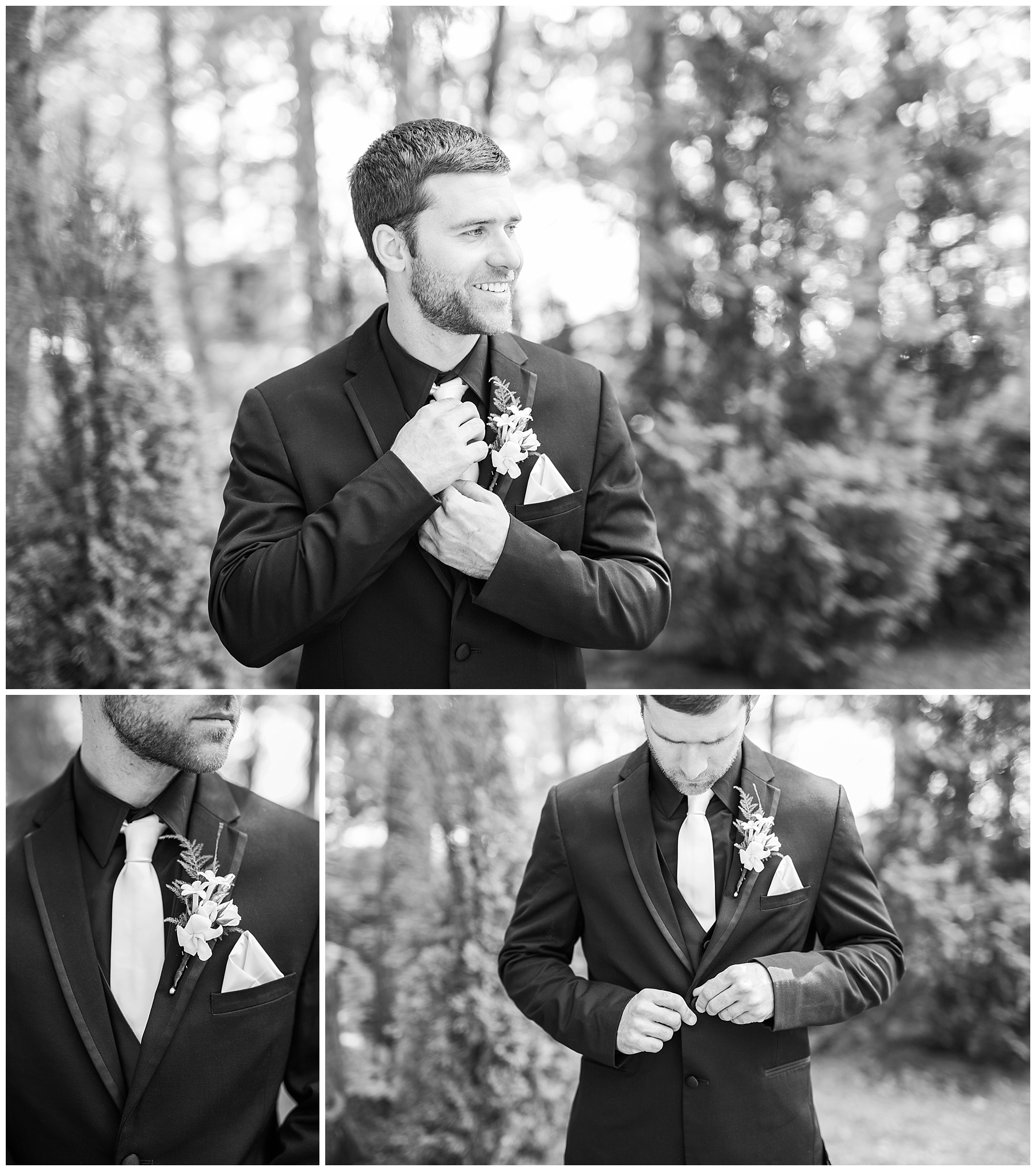 Below, you'll see the ceremony site, as well as a horse drawn carriage that took the guests to the ceremony and back down a dirt road!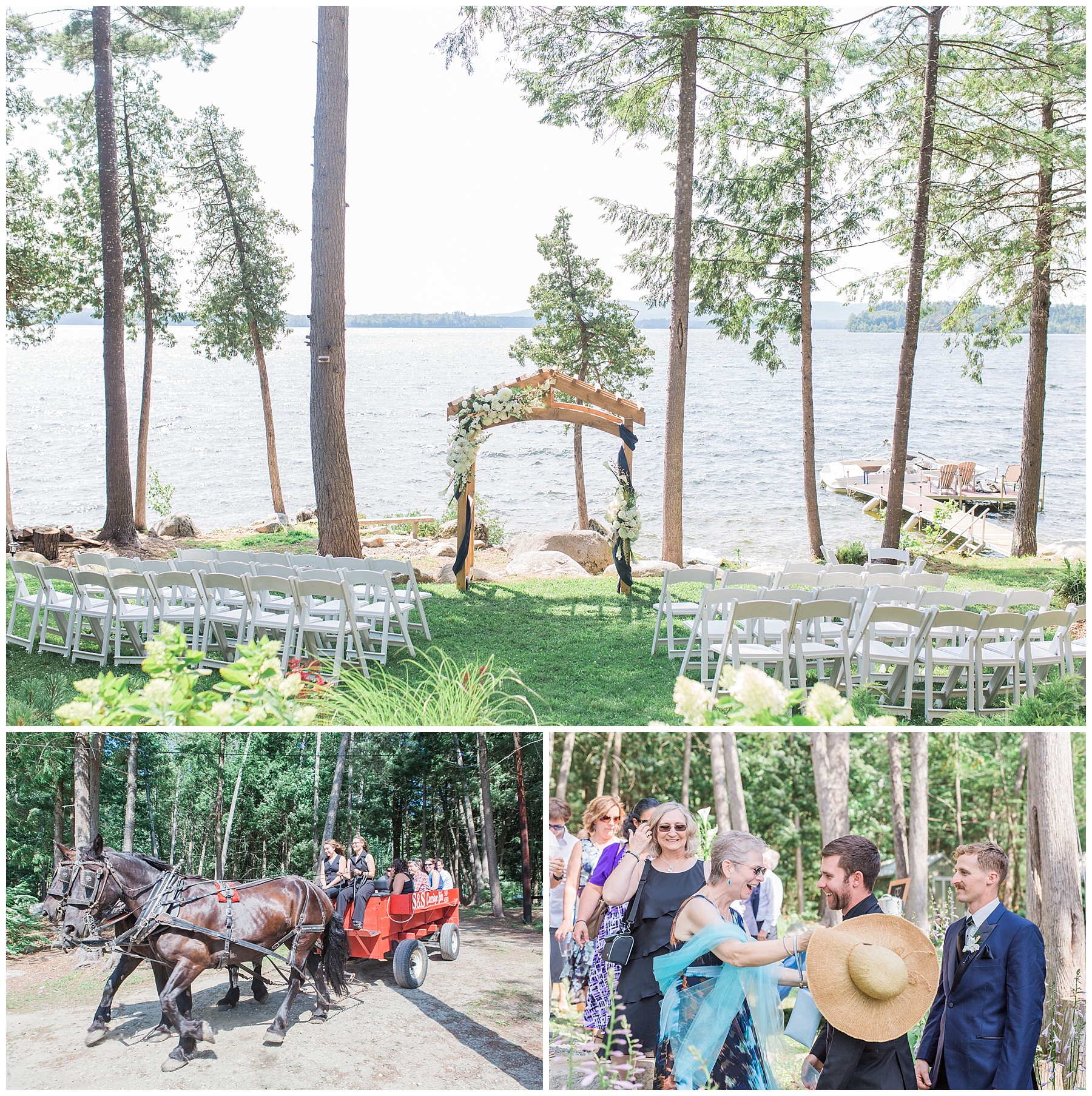 The sign below is a photographers dream! We understand today's tech world, but we love to see couples that just want their loved ones to really be present with them during their wedding, which is why Chani and Zack decided to have an "Unplugged Ceremony"!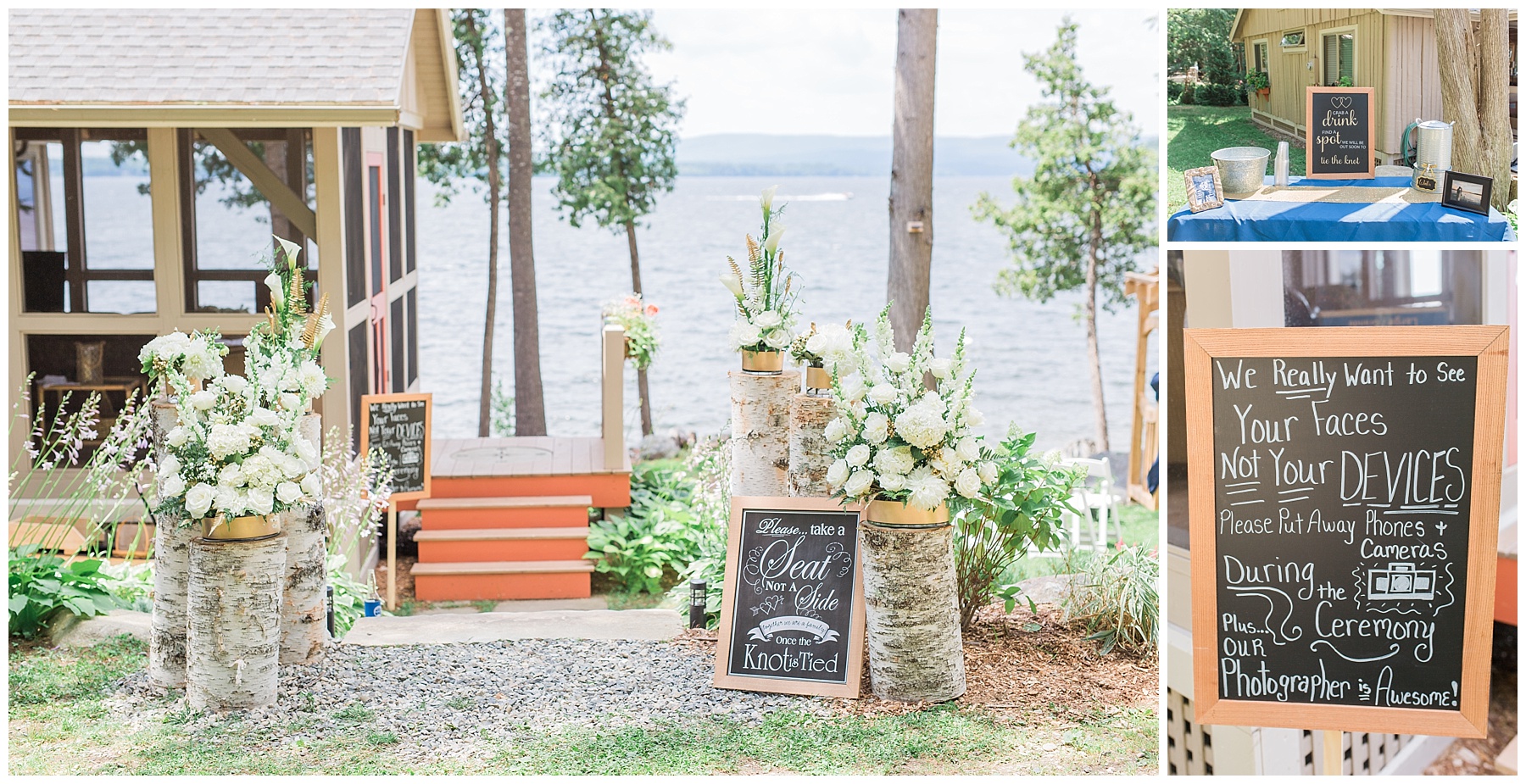 Chani gave out some special gifts to her loved ones that morning, including this engraved handkerchief to her Mom, and this customized tie to her Dad, which said, "Dad, I loved you first! Your little girl". Isn't that the sweetest! Chani's Uncle (who performed the ceremony), and Zack's father also got customized ties as gifts!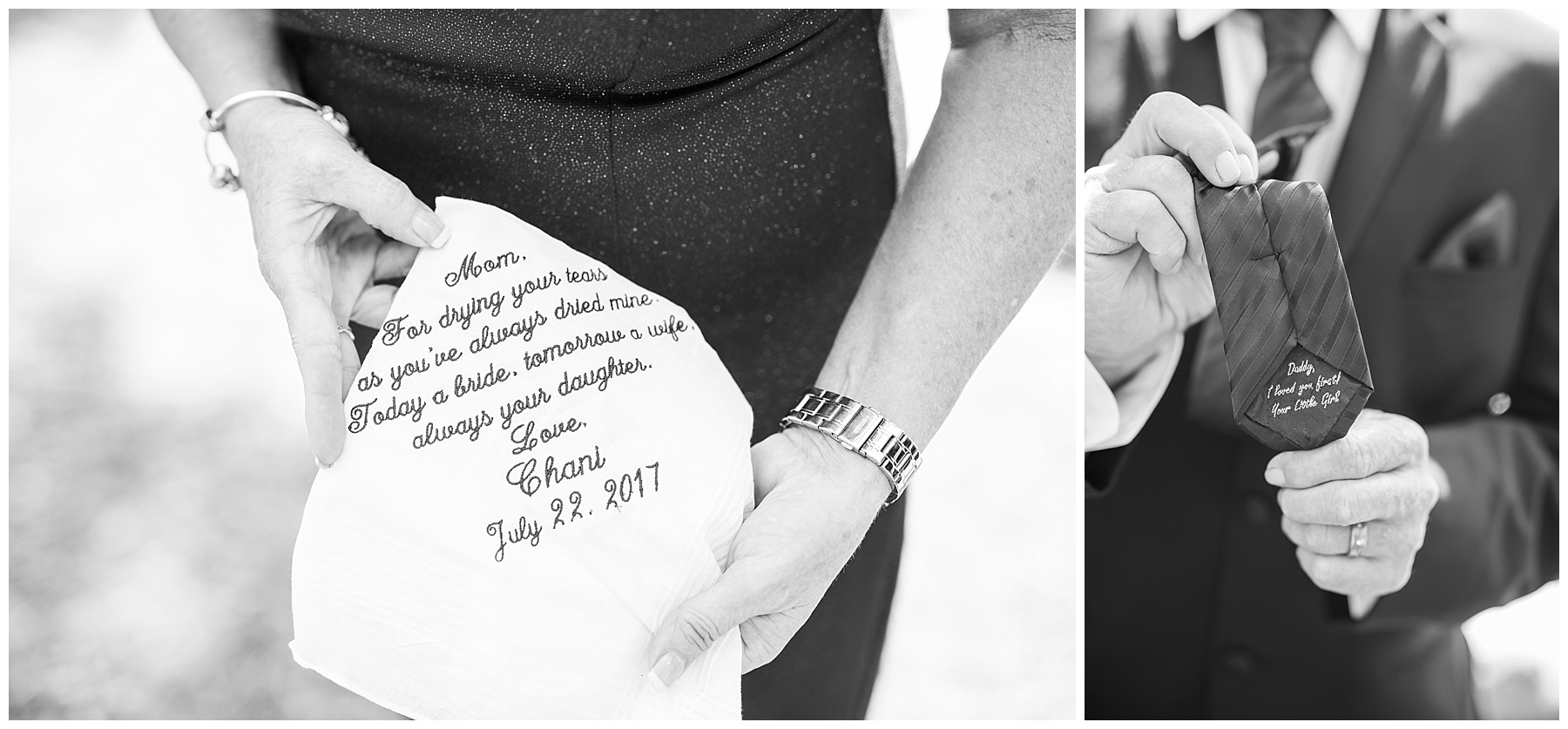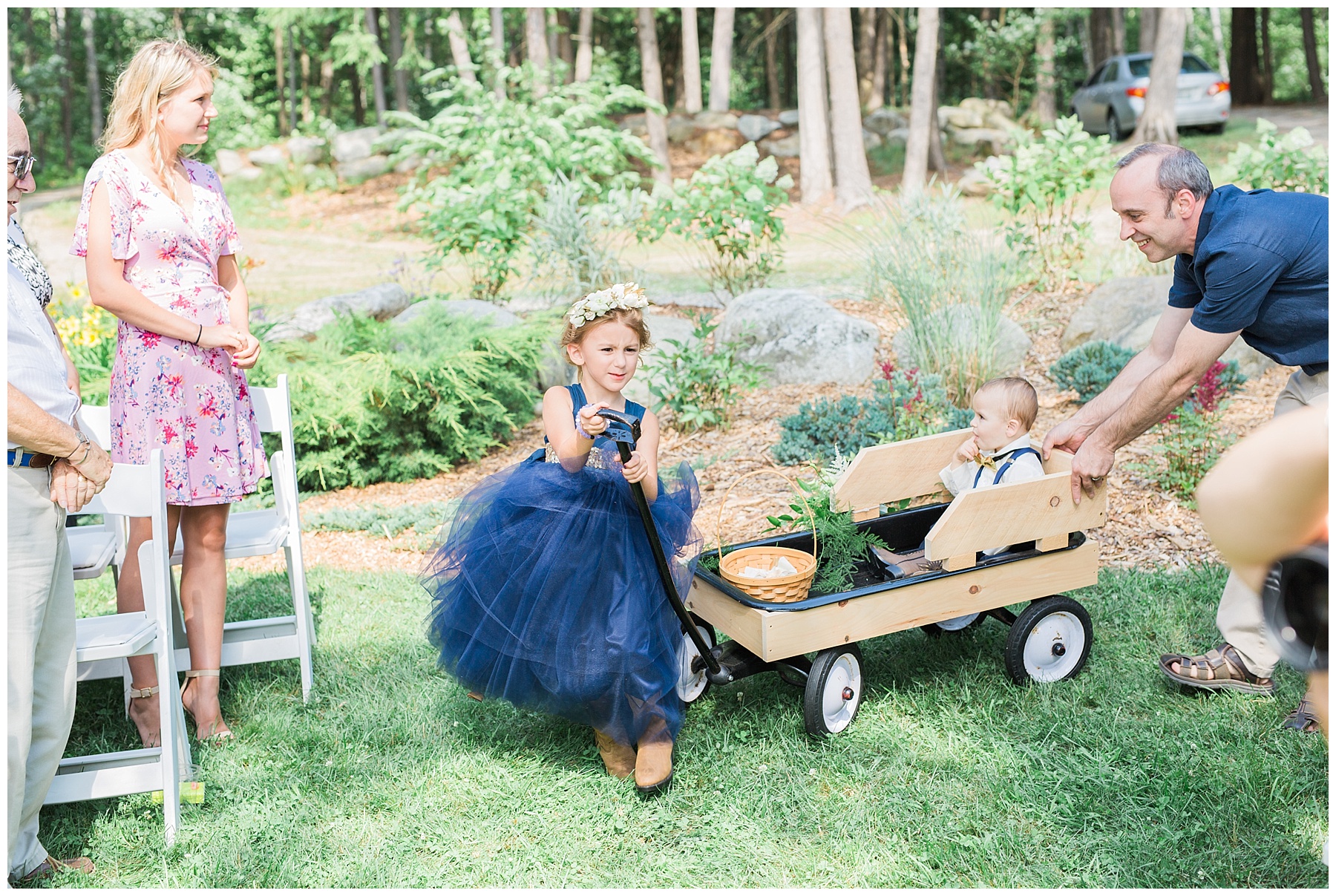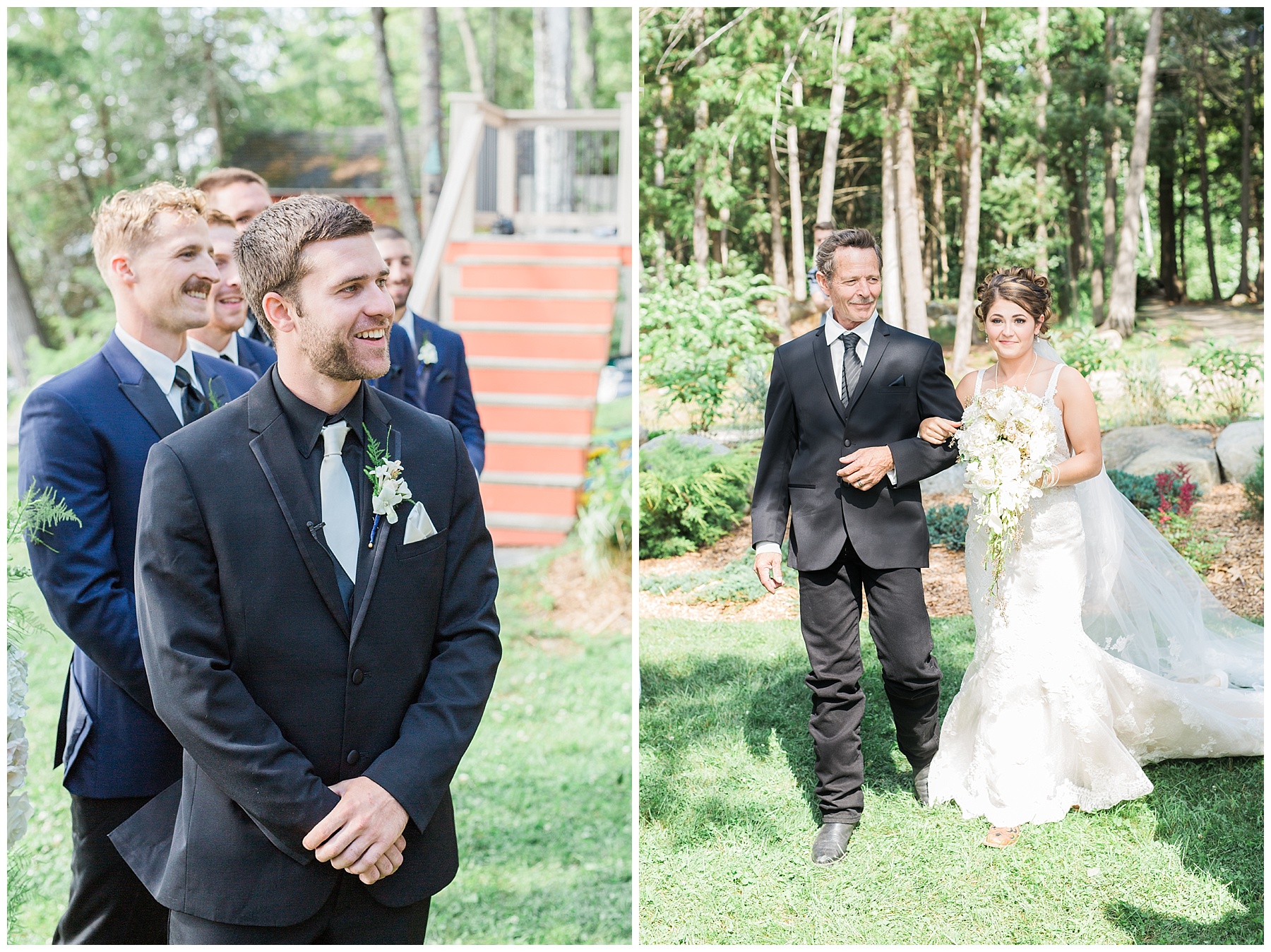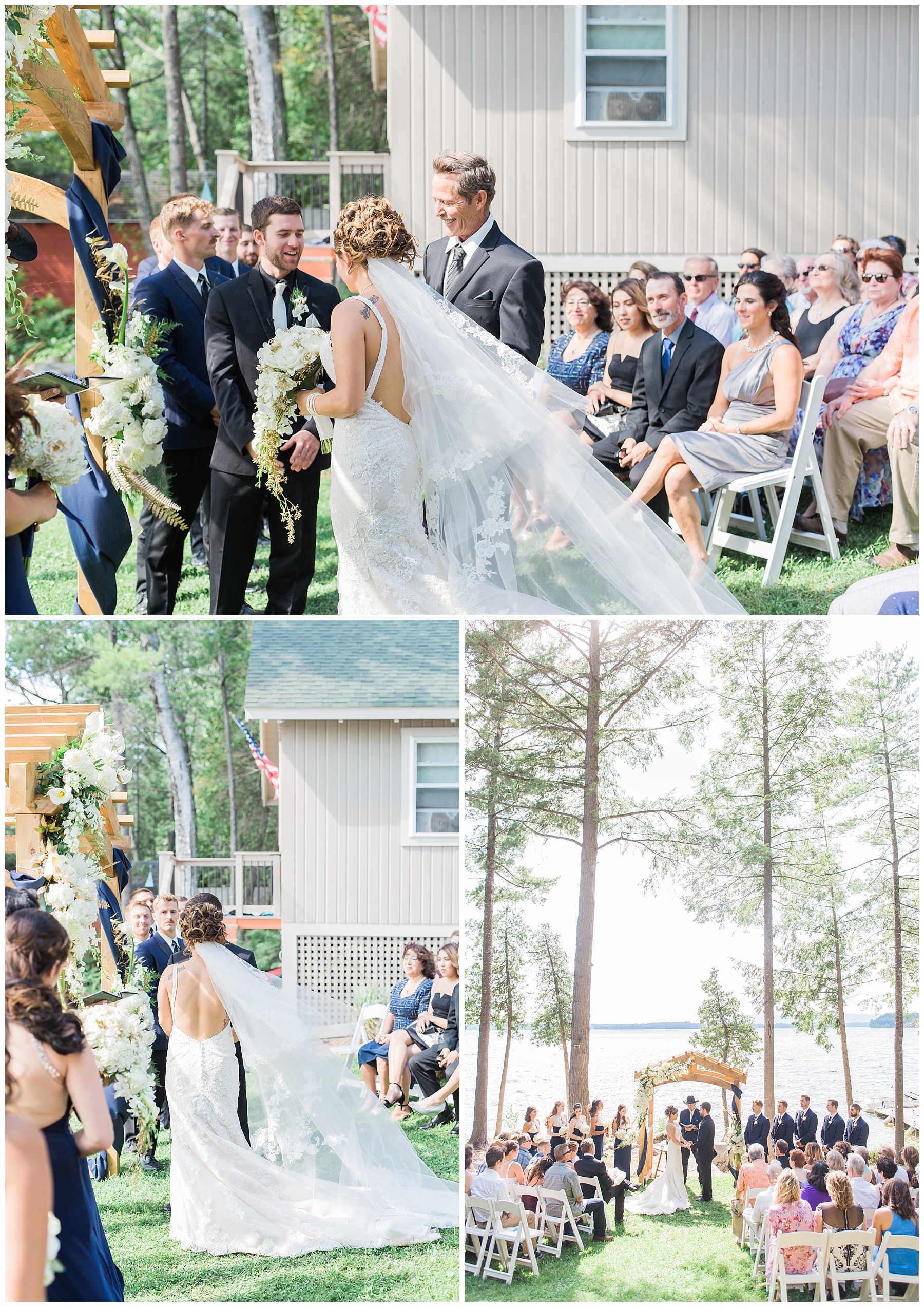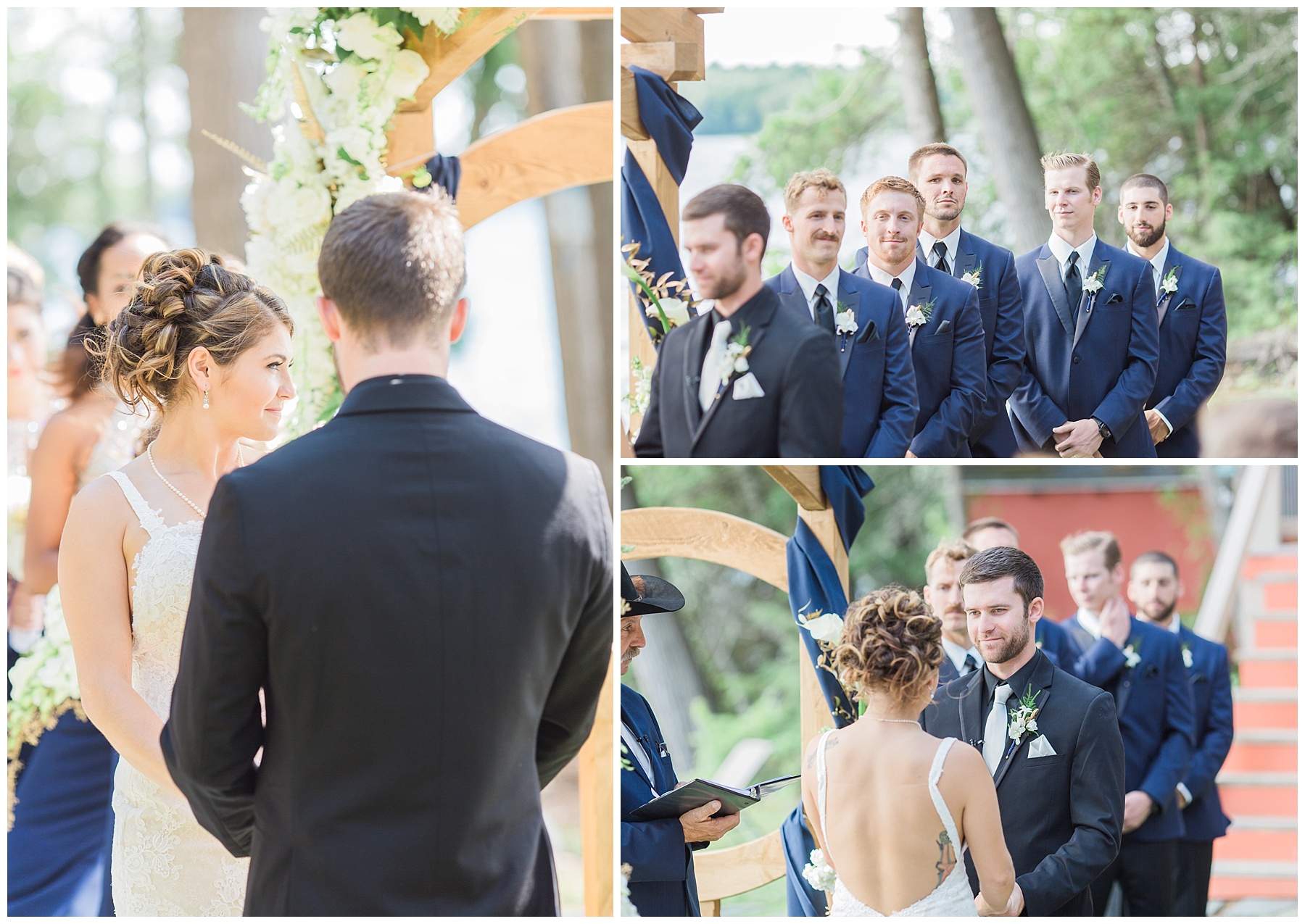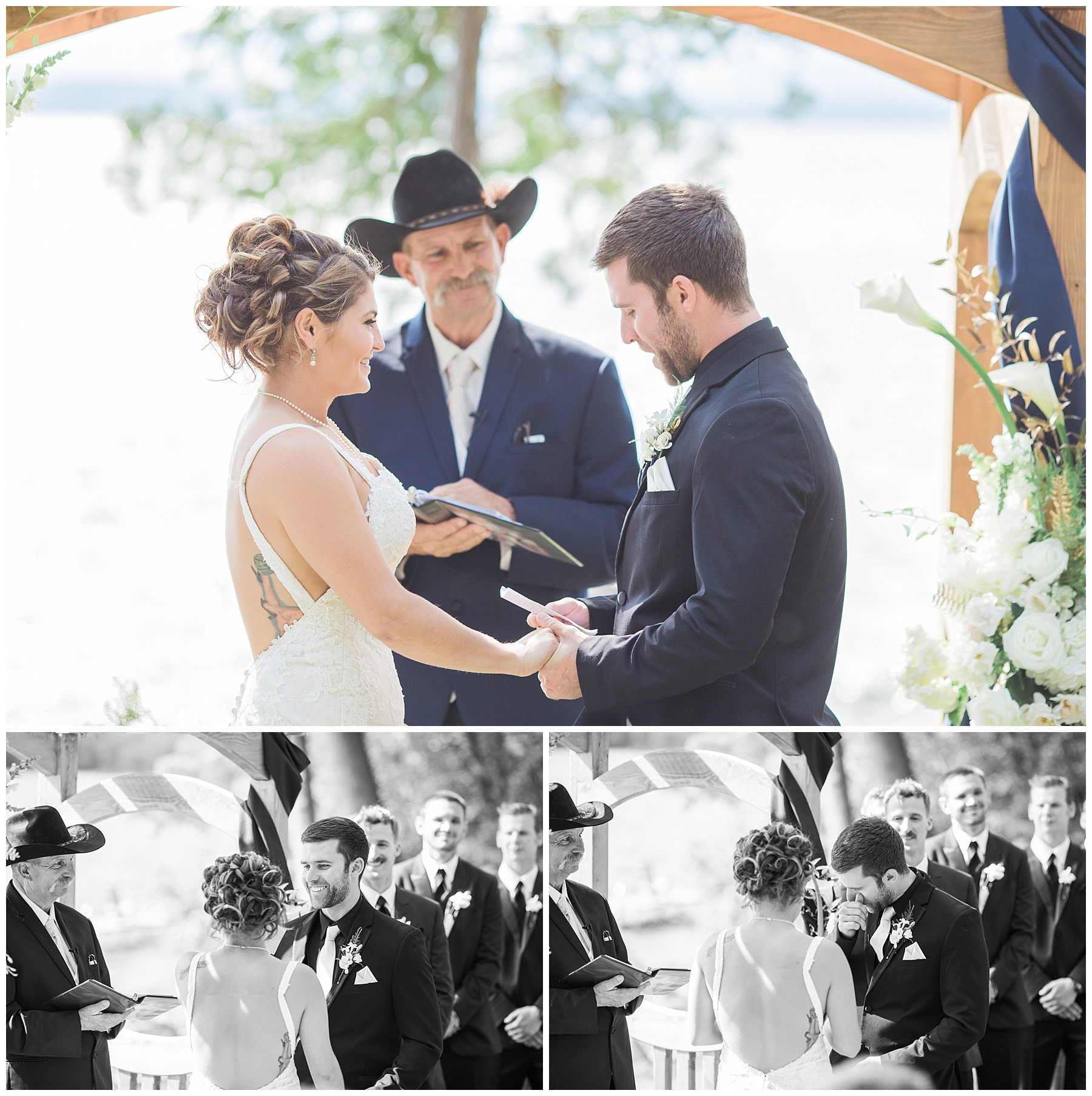 Below, you'll see that Chani and Zack had a Unity Tree. They separately added soil, and then together watered the tree. I had never seen this type of unity ceremony, and I loved it!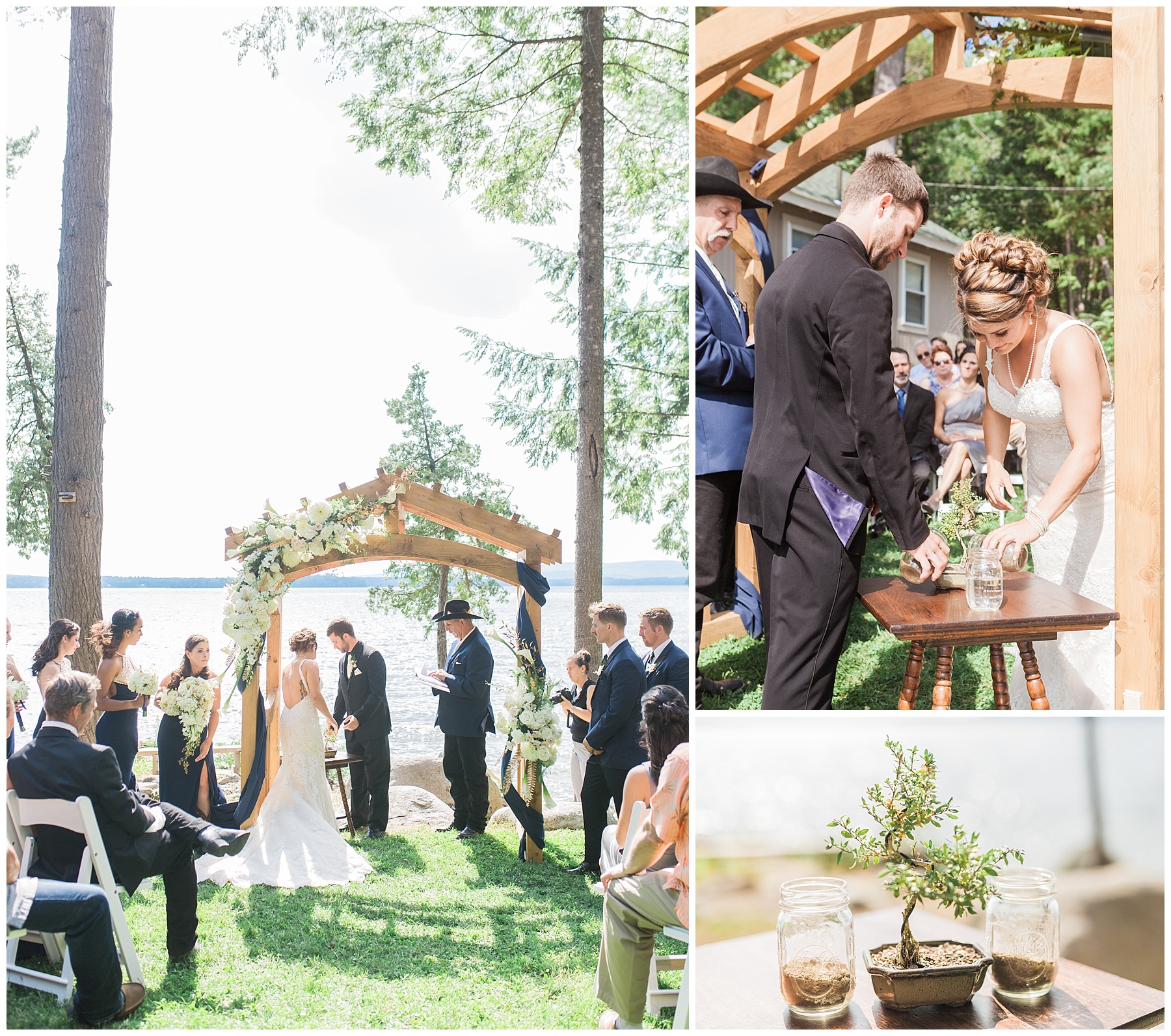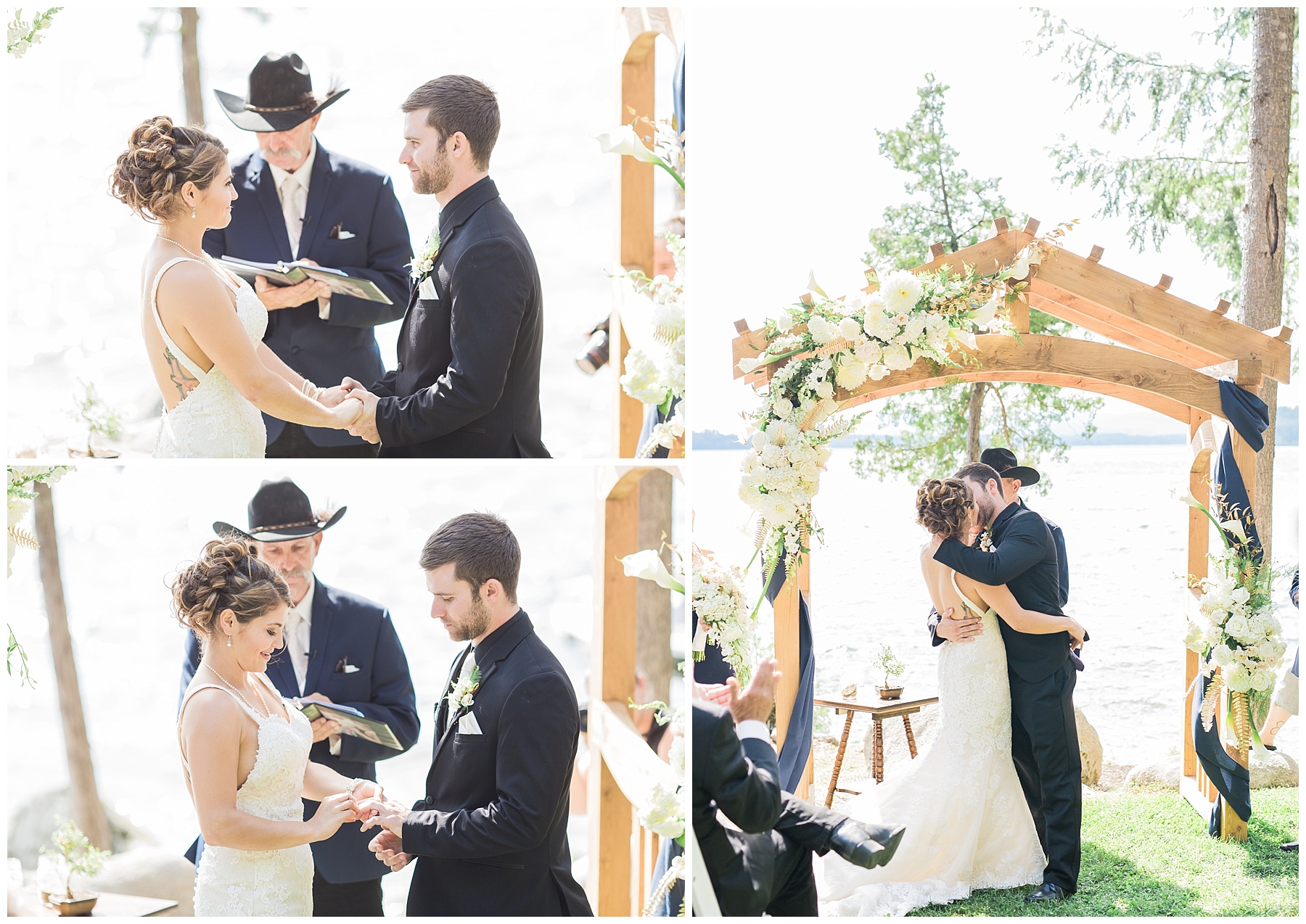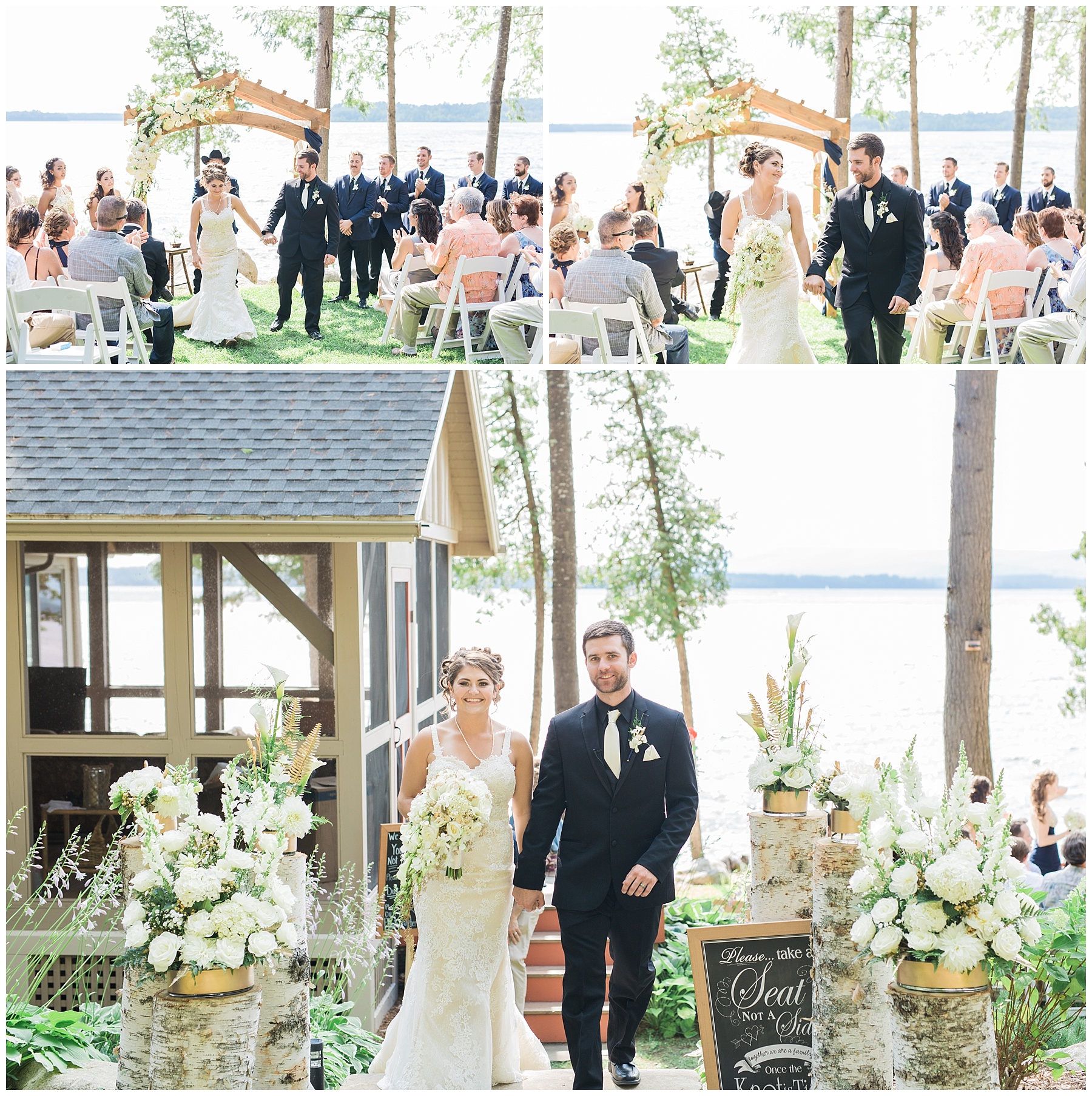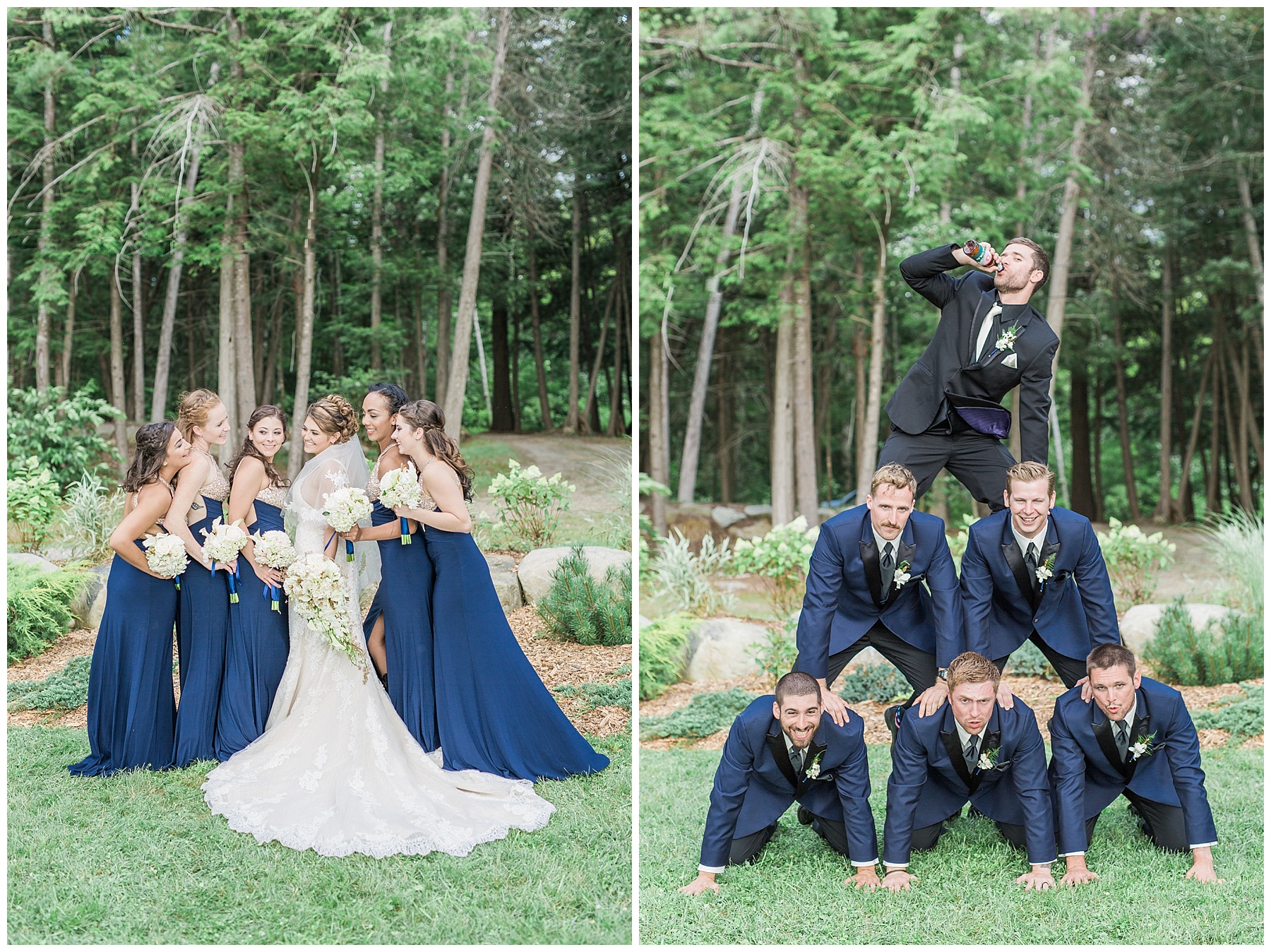 I tried one of my signature groomsmen pictures, where I tell the guys to walk towards me with the best "swag" walk. Below, you'll see what transpired. I'm still a little confused, but at least they were having fun!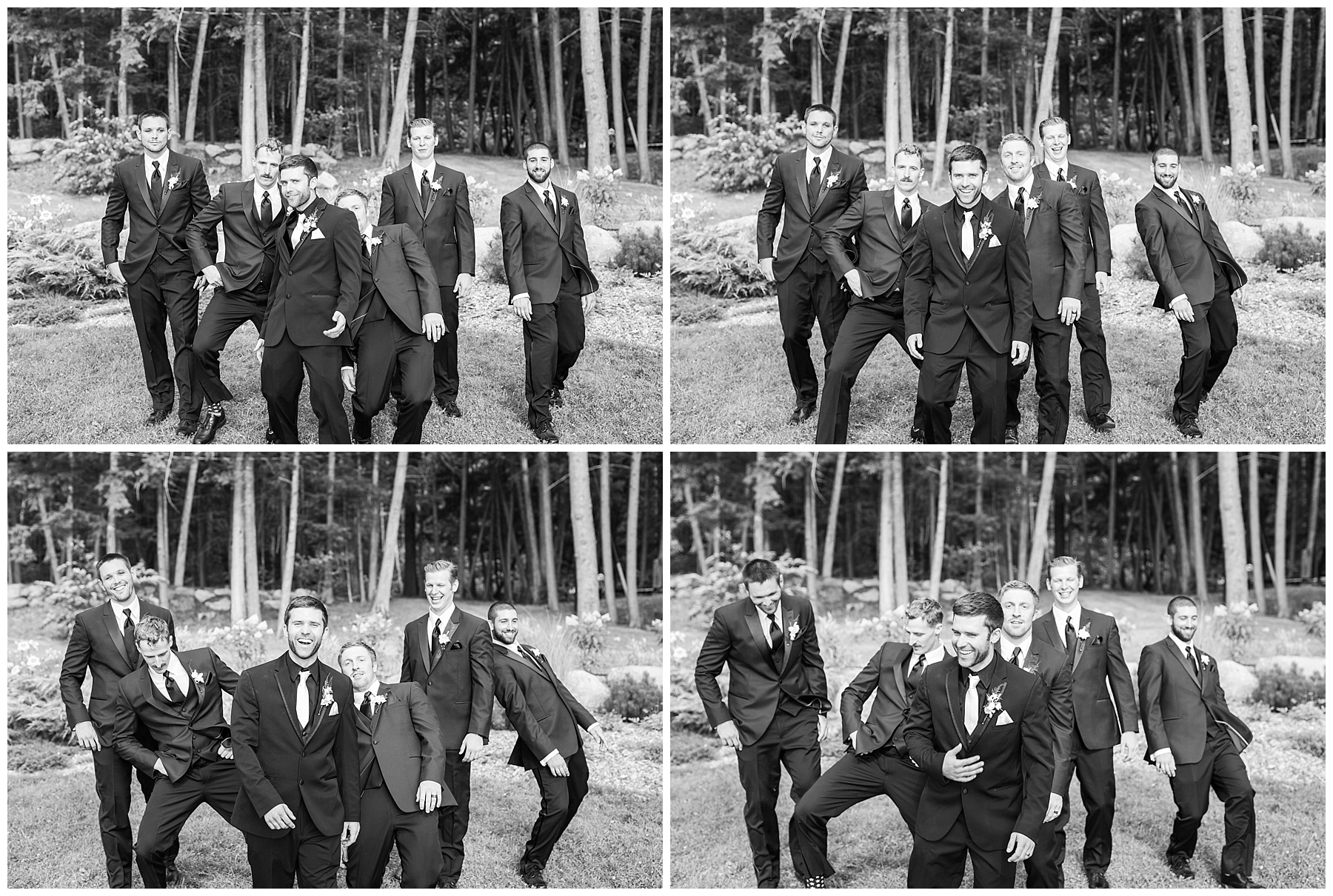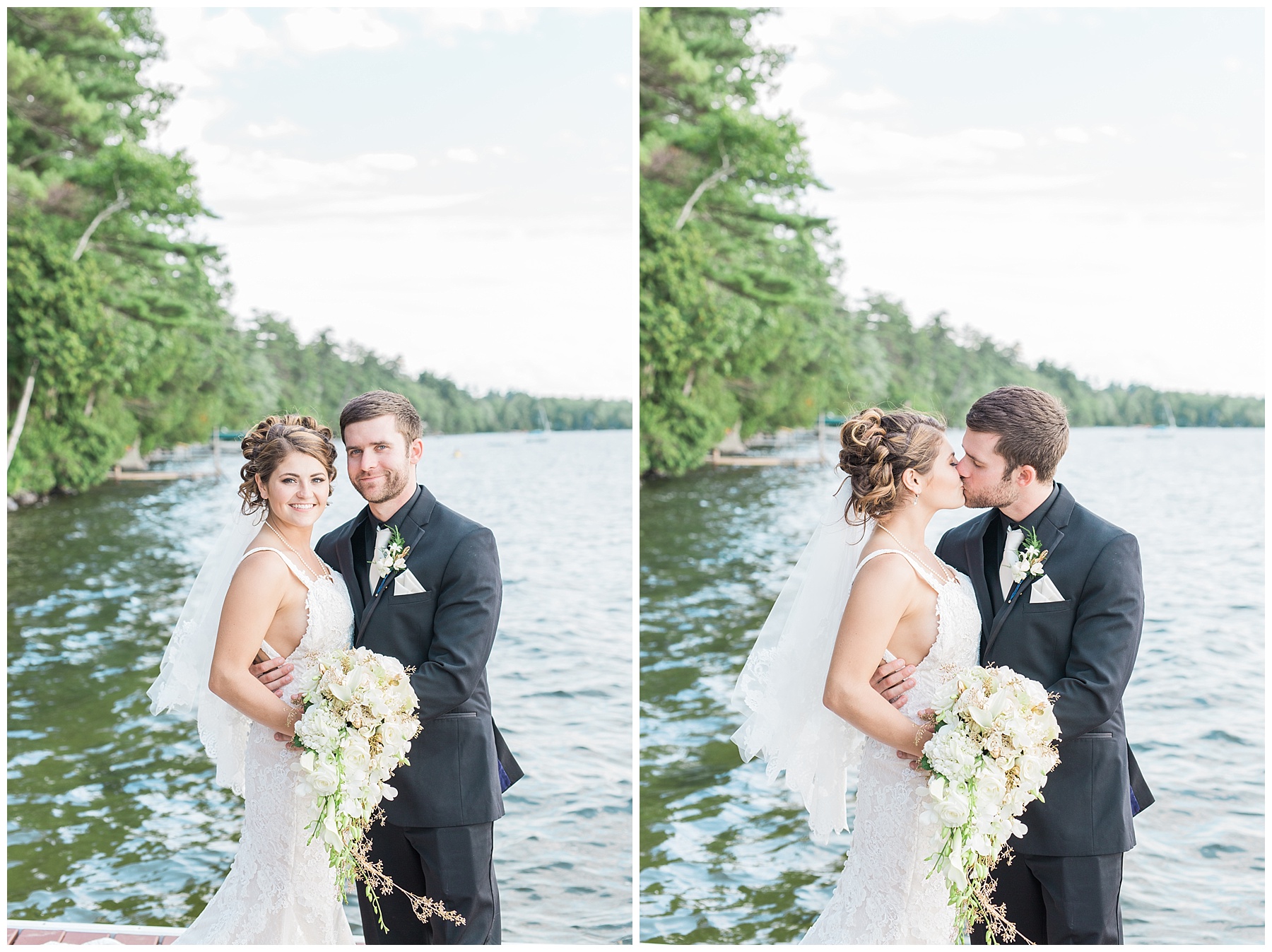 Fairwinds Florist of Blue Hill did an amazing job on all of the florals for the wedding, including this incredible modern cascading bouquet!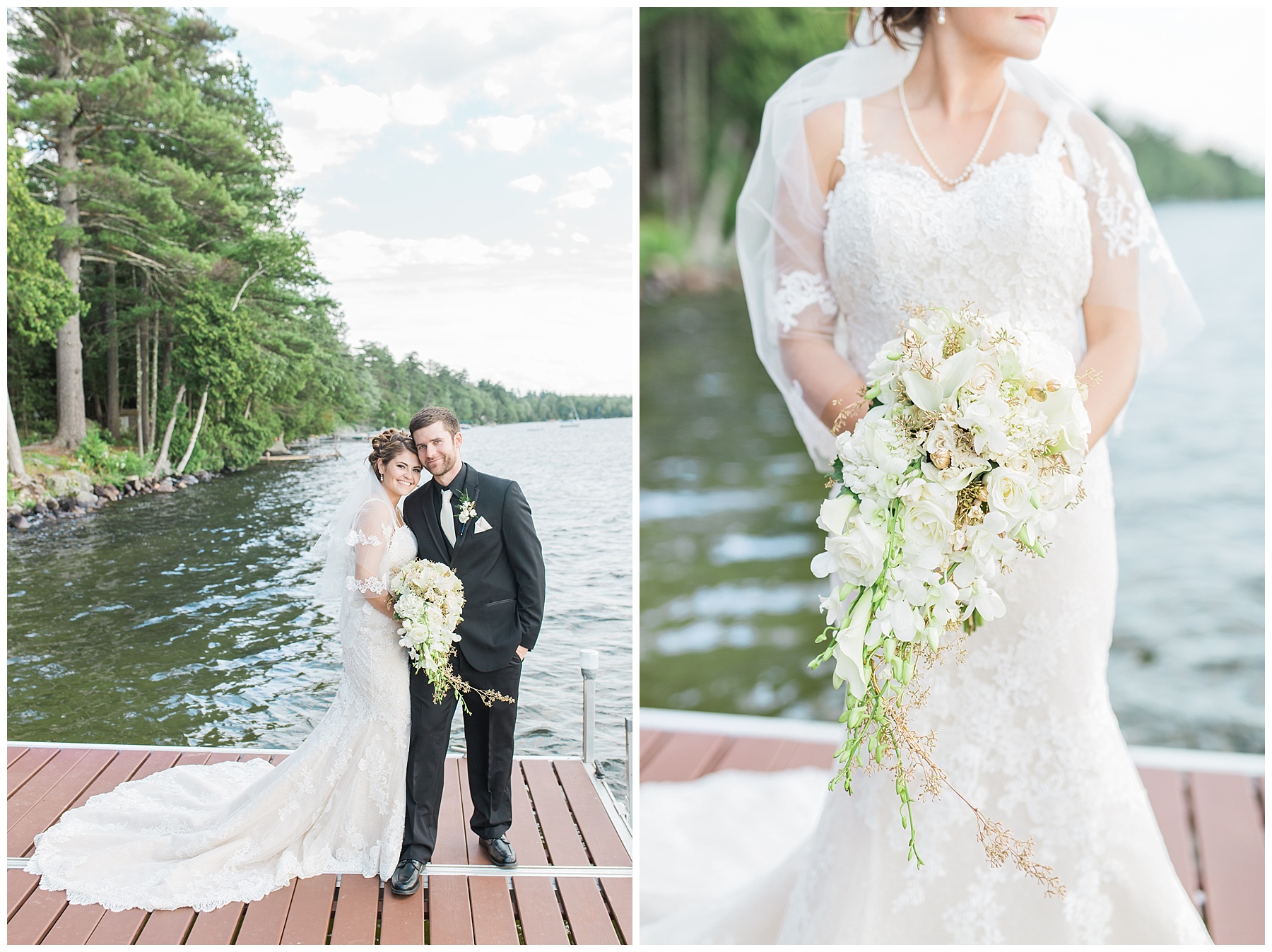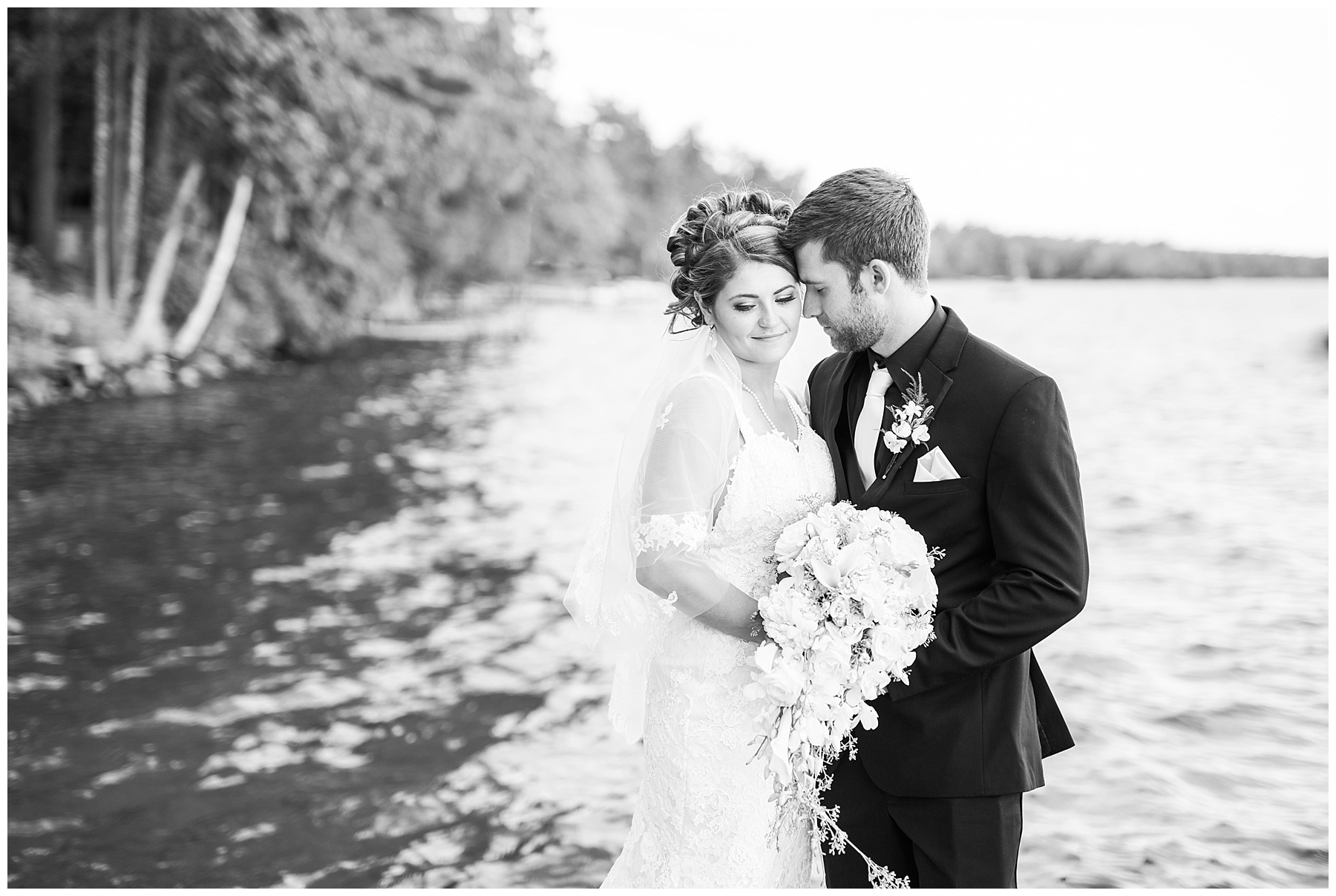 After the ceremony and pictures, everyone headed over to Whisperwood Cottages, also in Belgrade, where the tented reception was being held down by the lake!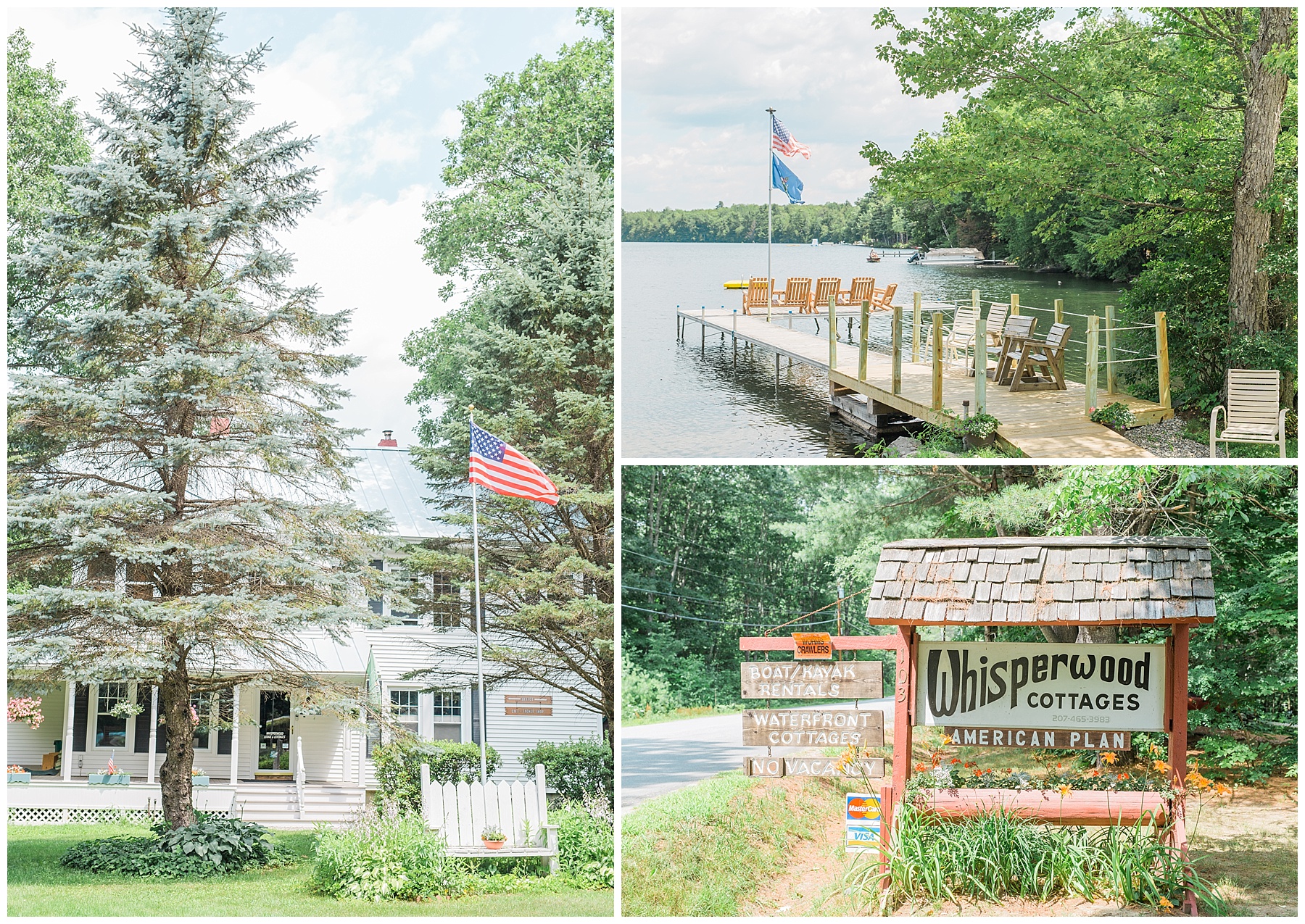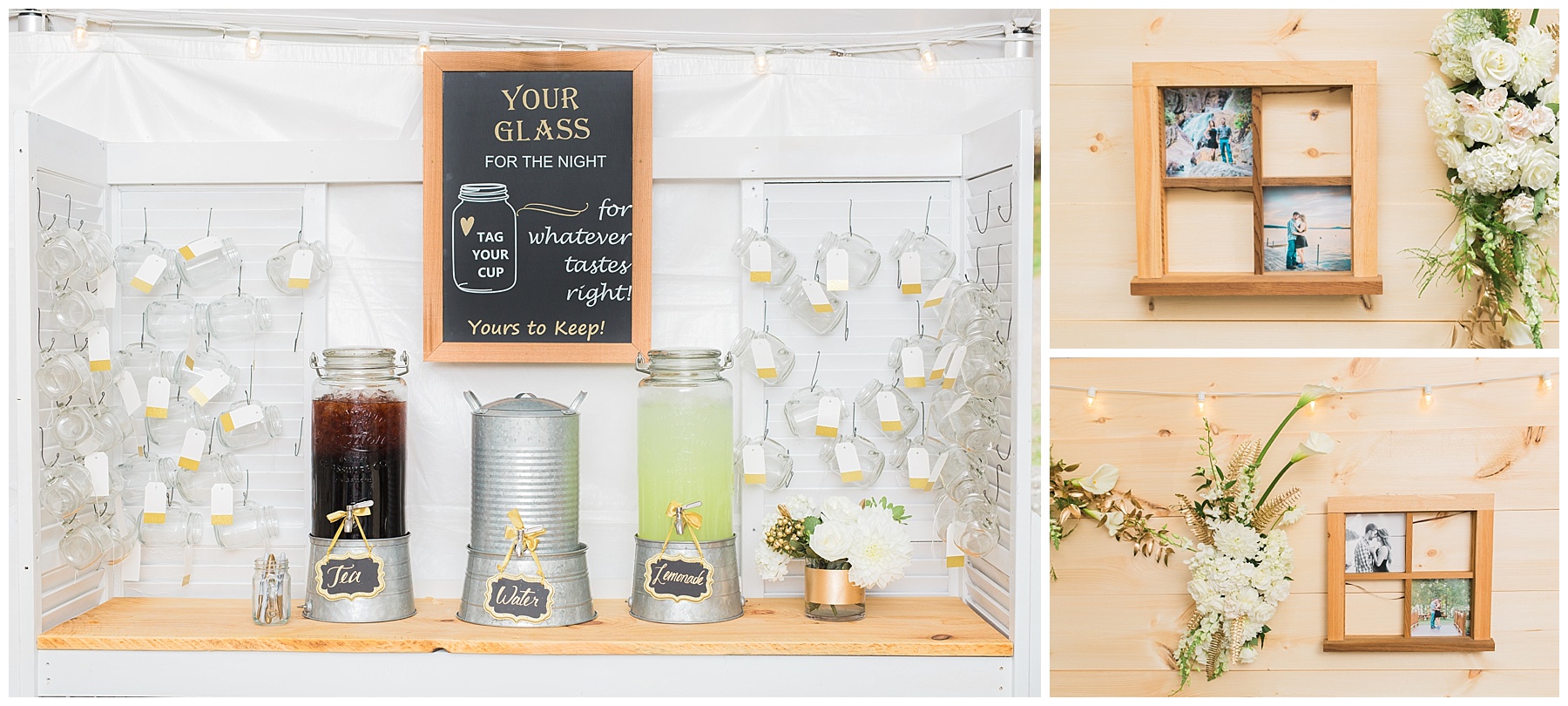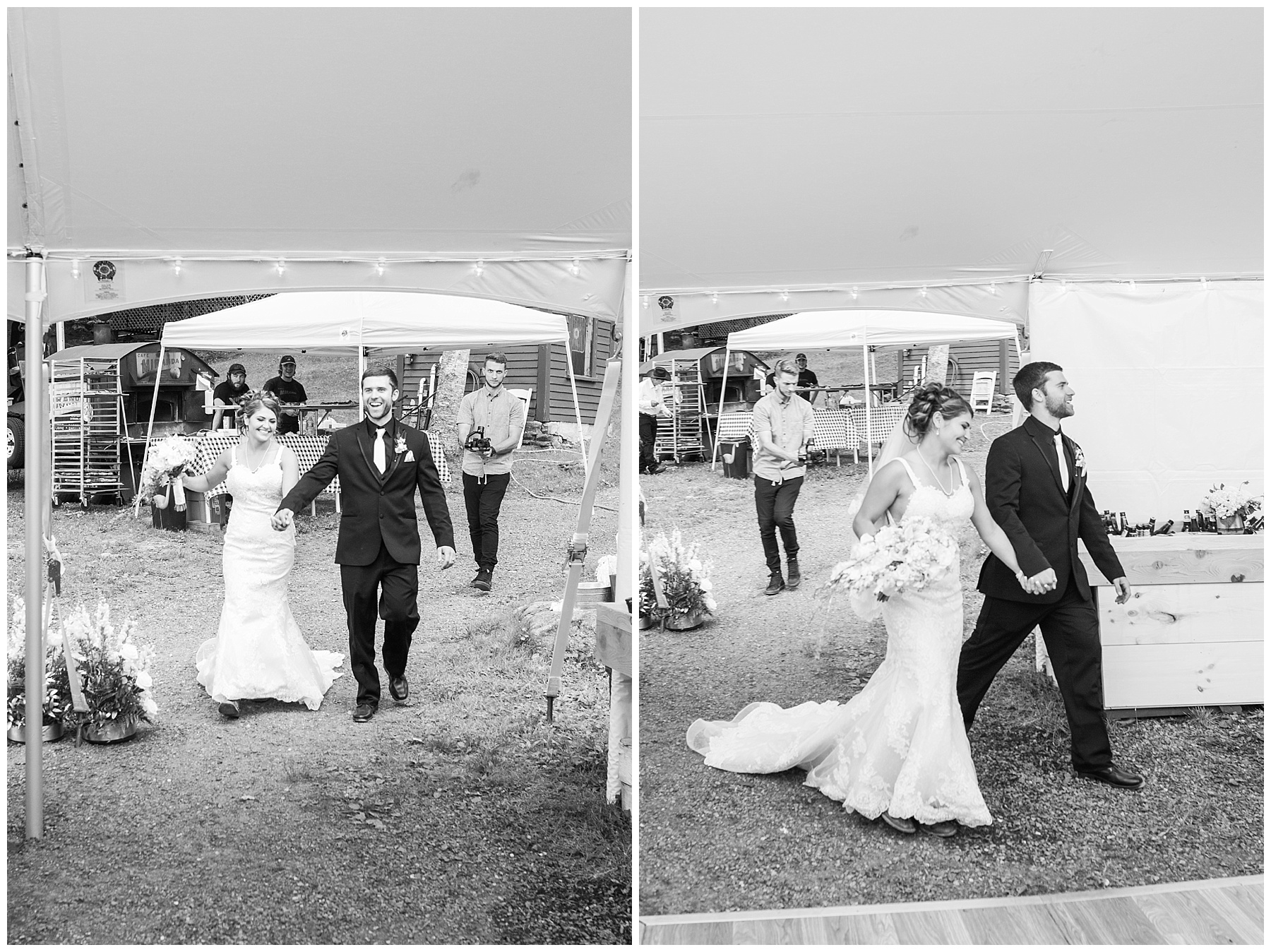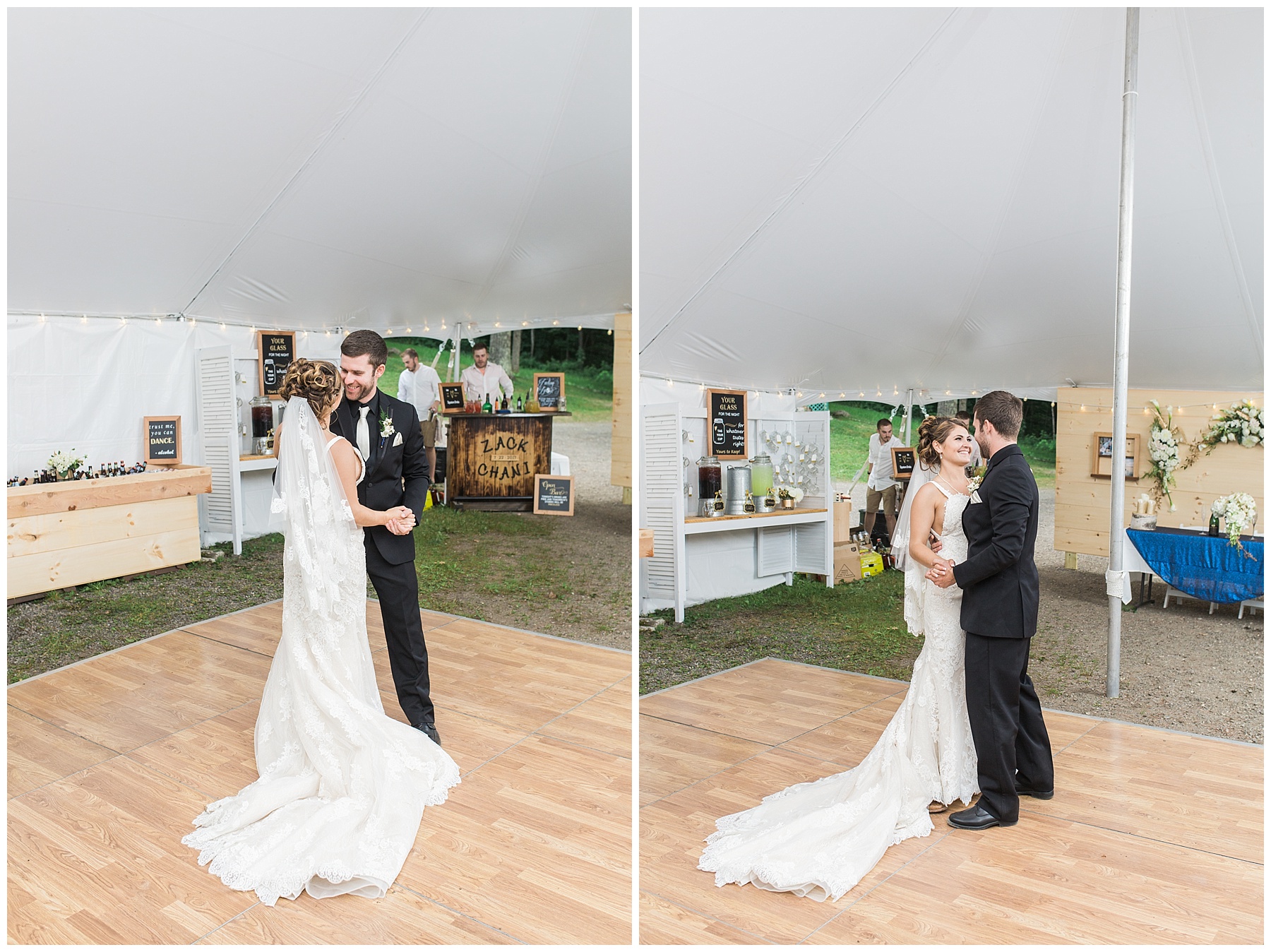 If there's one thing this couple was really good at, it was dipping! It seems they had had some practice!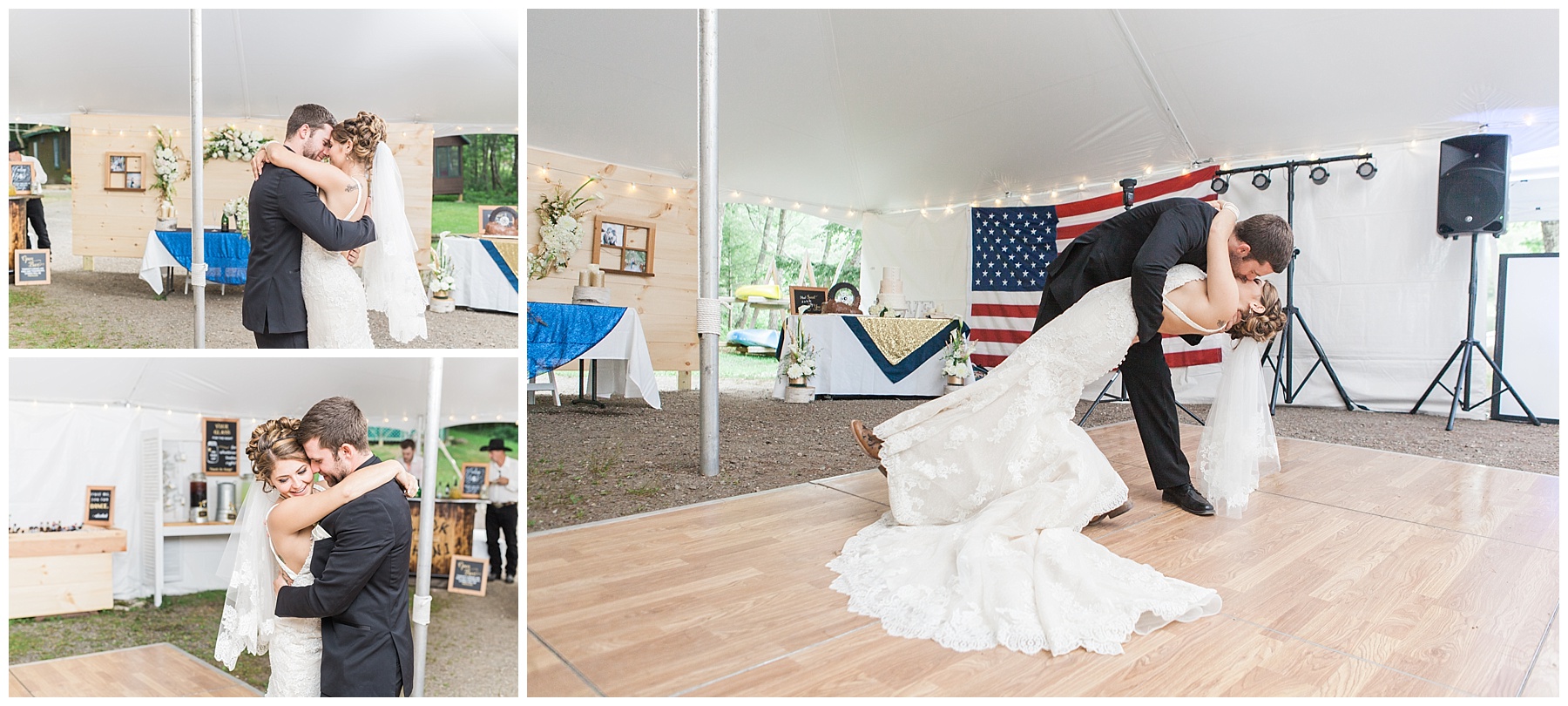 I'm slightly obsessed with this GORGEOUS wall that Chani and Zack used as a backdrop for their table at the reception. The flowers, the pictures in wooden frames, it was all amazing!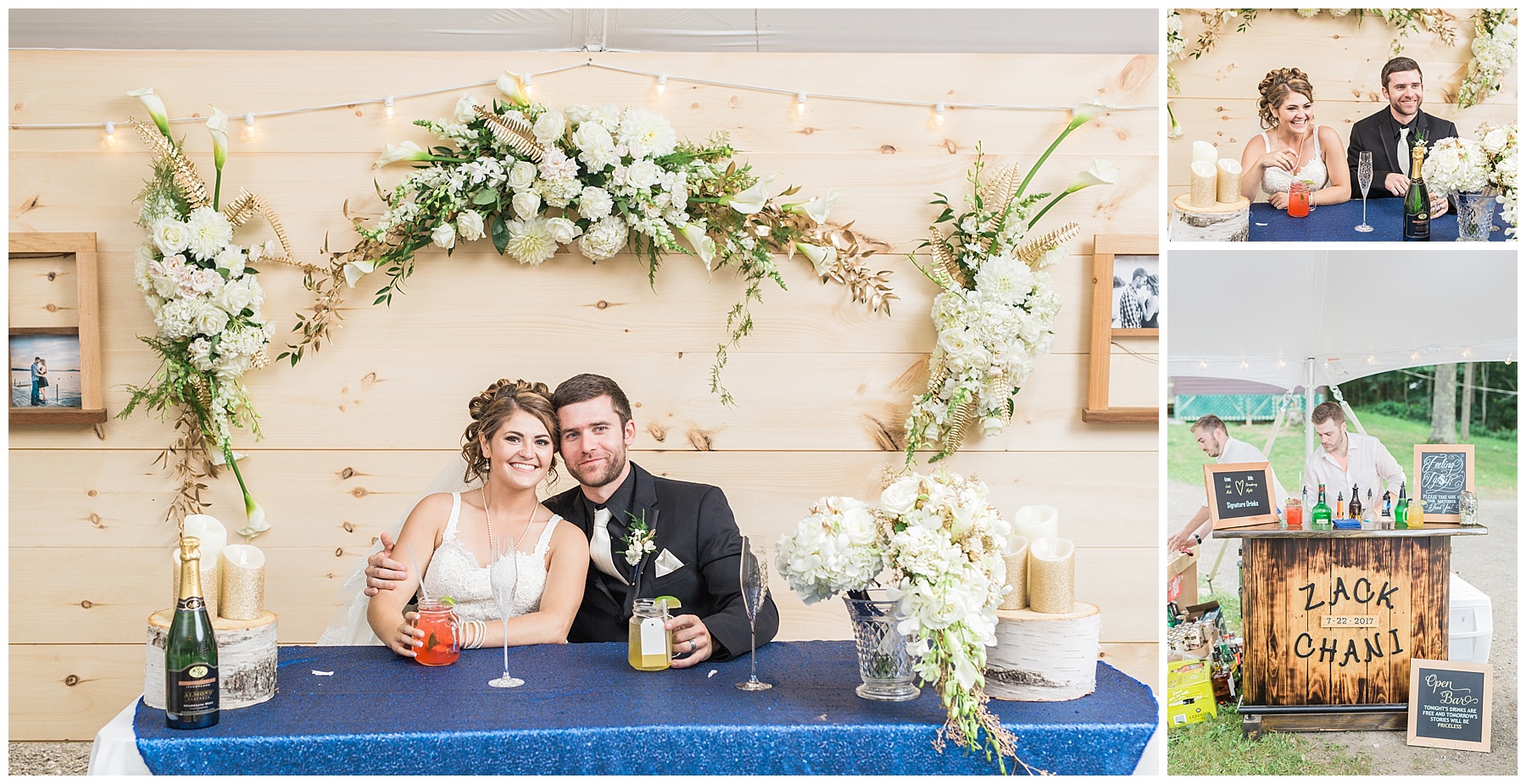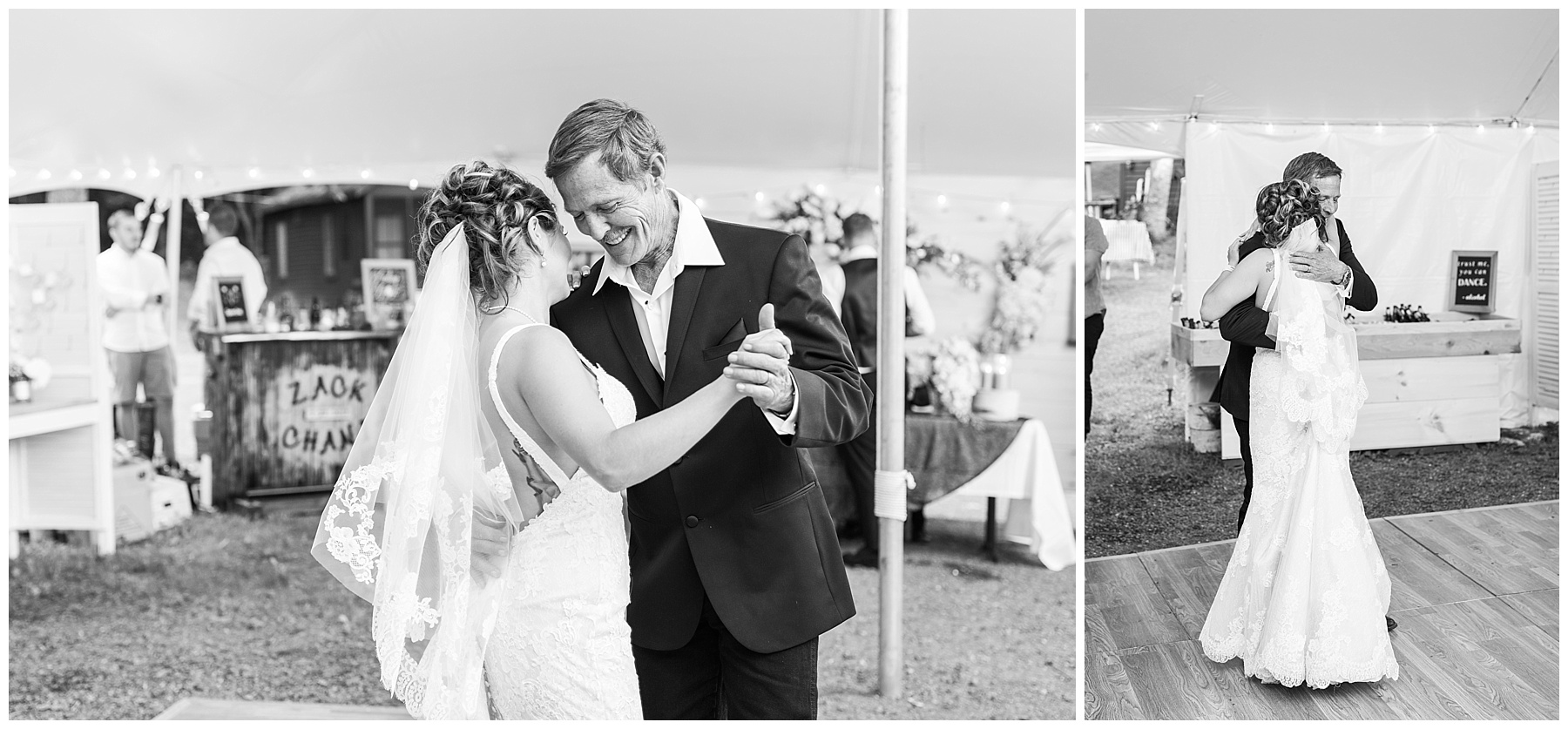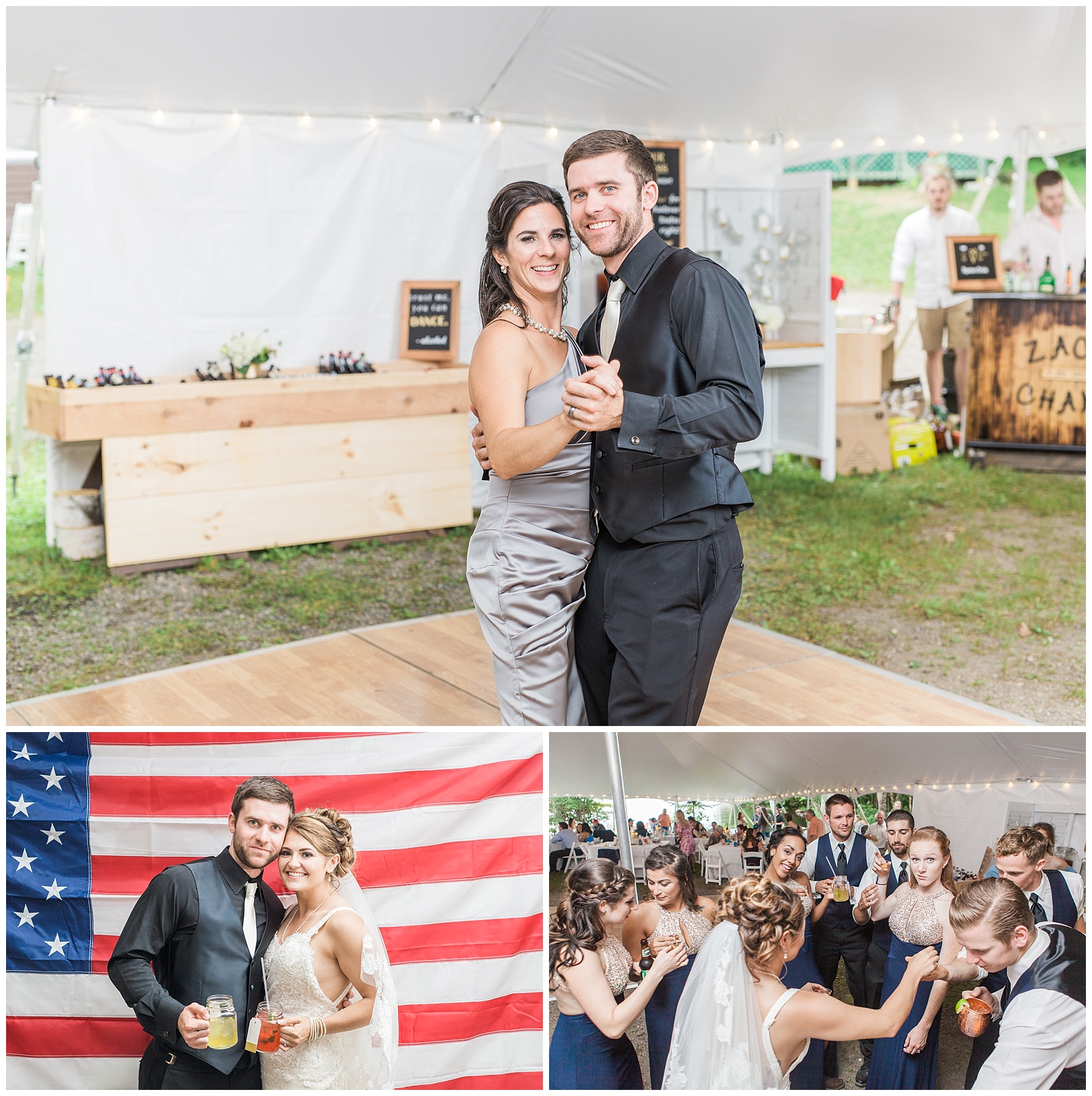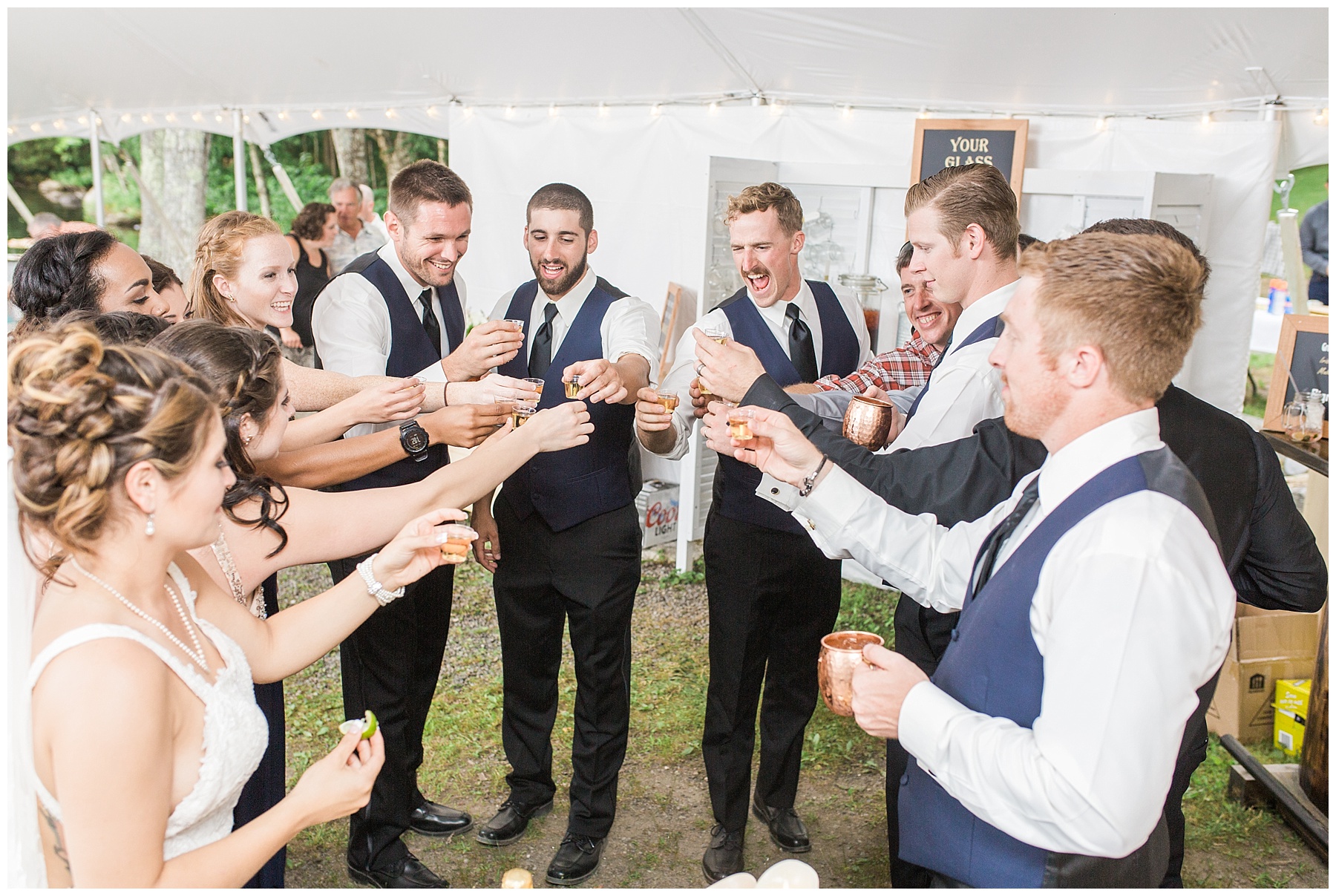 What a gorgeous cake from Mainely Wedding Cakes! And even better, what a fun dirt bike cake splattering "dirt" (aka chocolate) all over it! What a creative homage to the Bride and Groom's love of dirt bikes!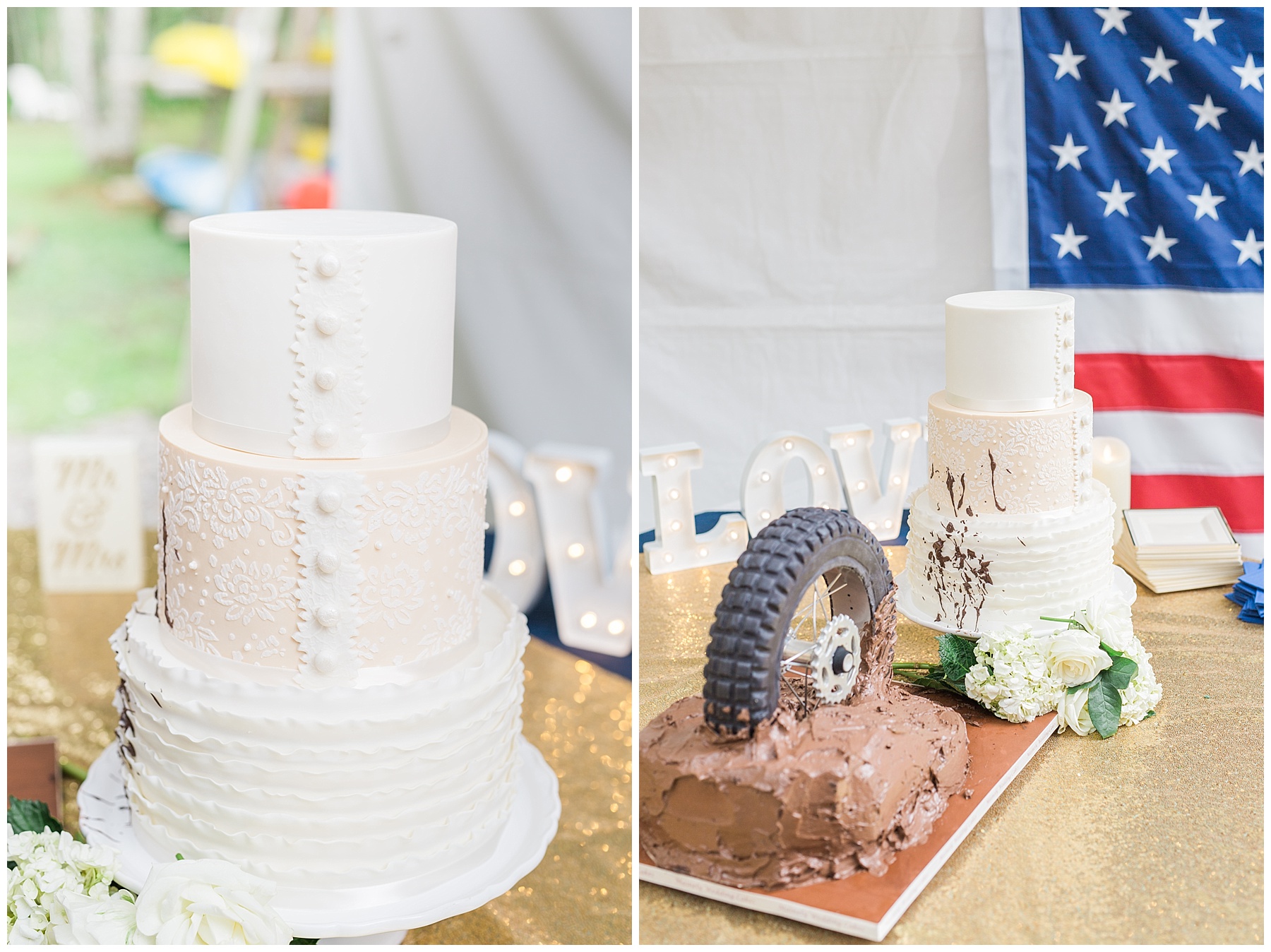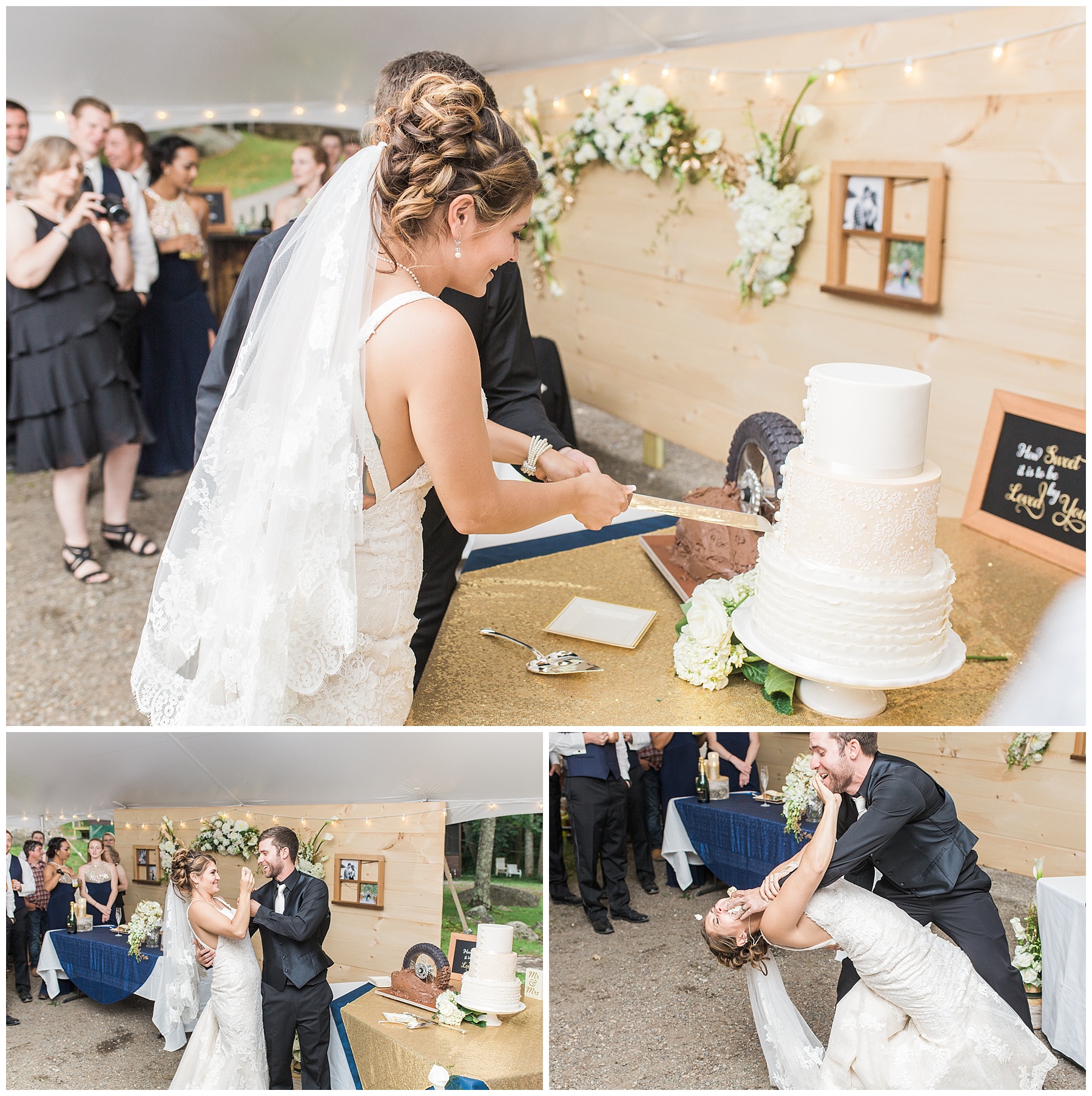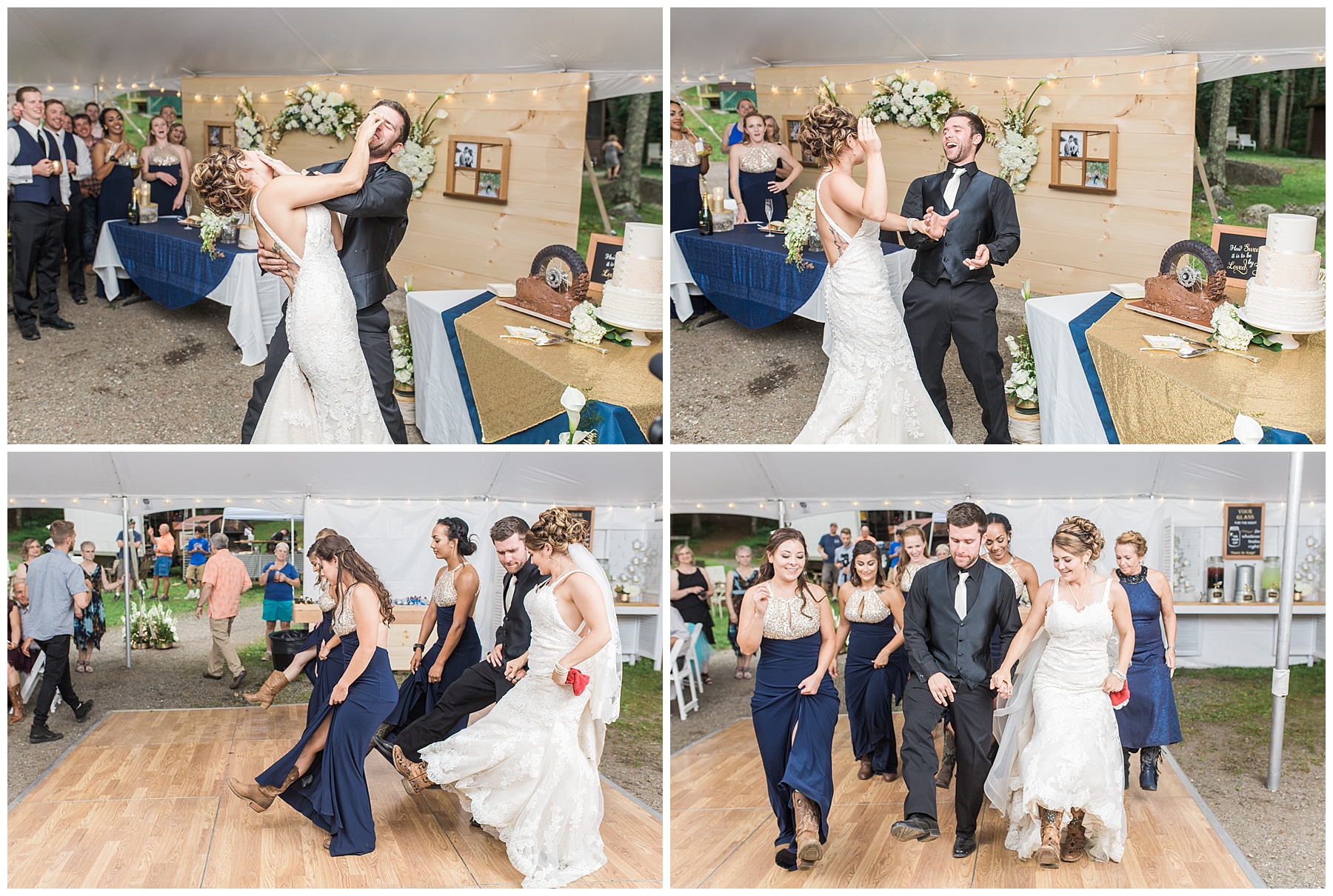 Catering was provided by Cafe Miranda out of Rockland. They cooked these amazingly huge pizzas right in their brick oven at the reception! And let me tell you, this was THE BEST pizza I have ever tasted in my life! I highly recommend the sausage and mushroom!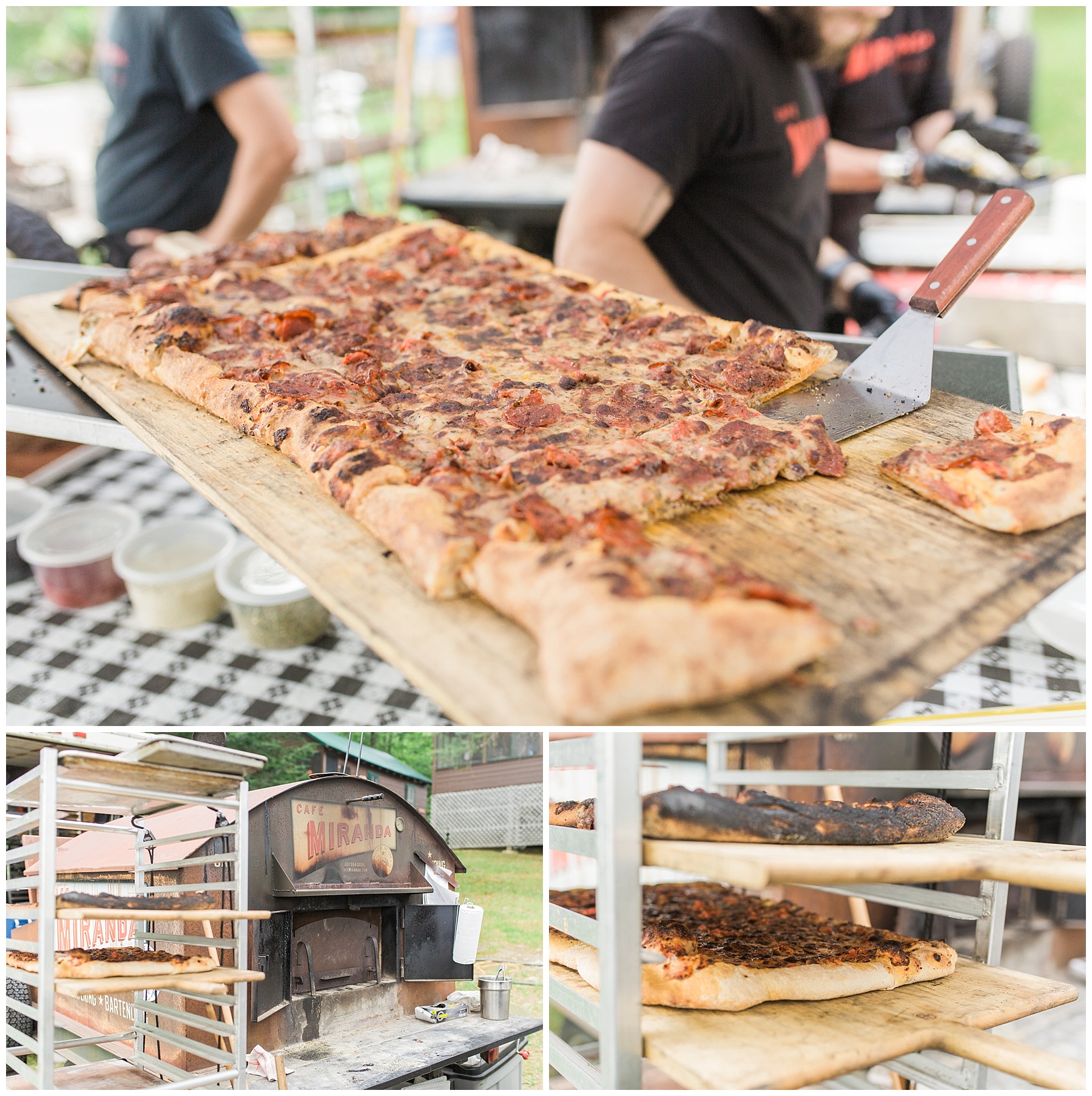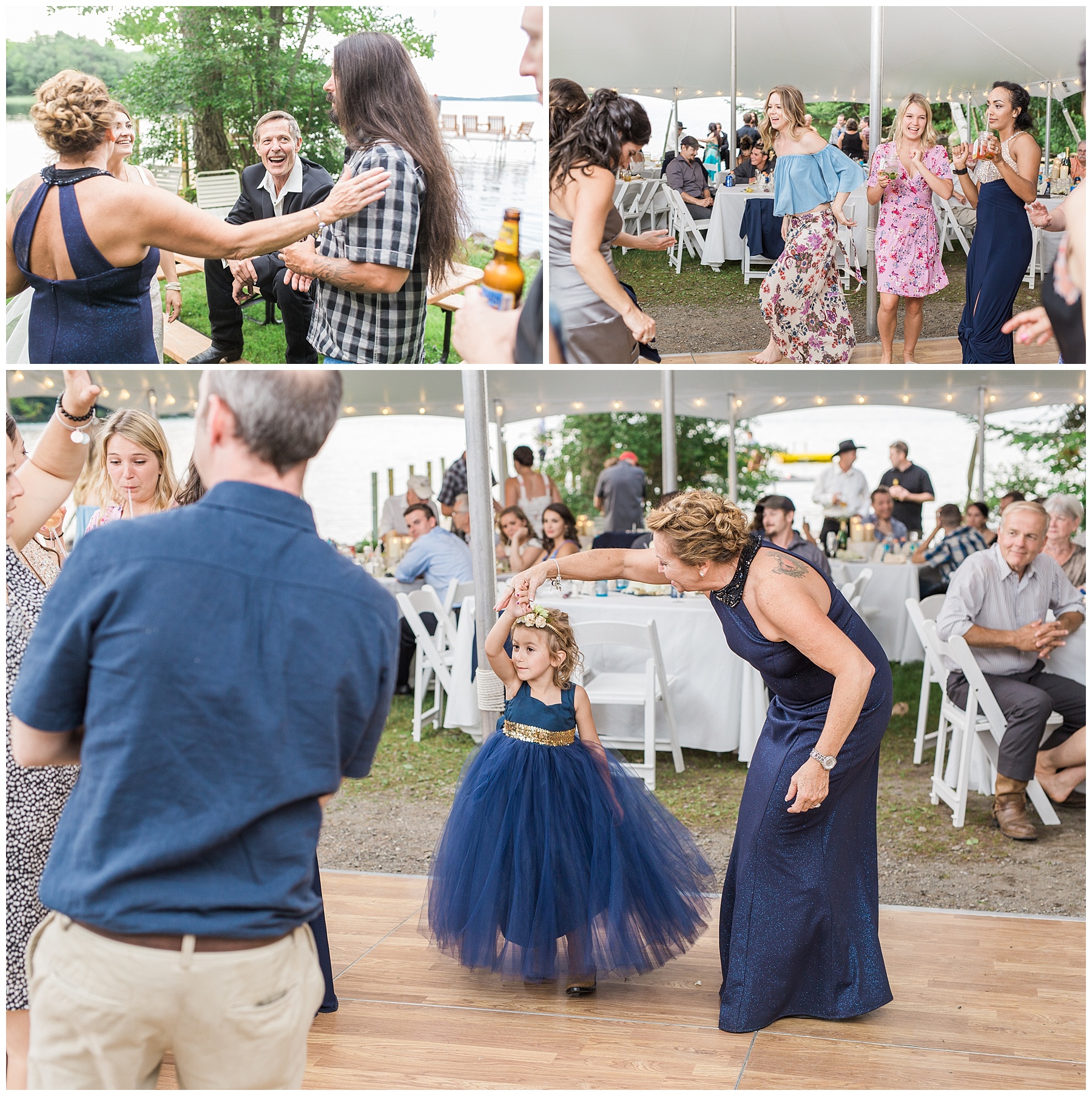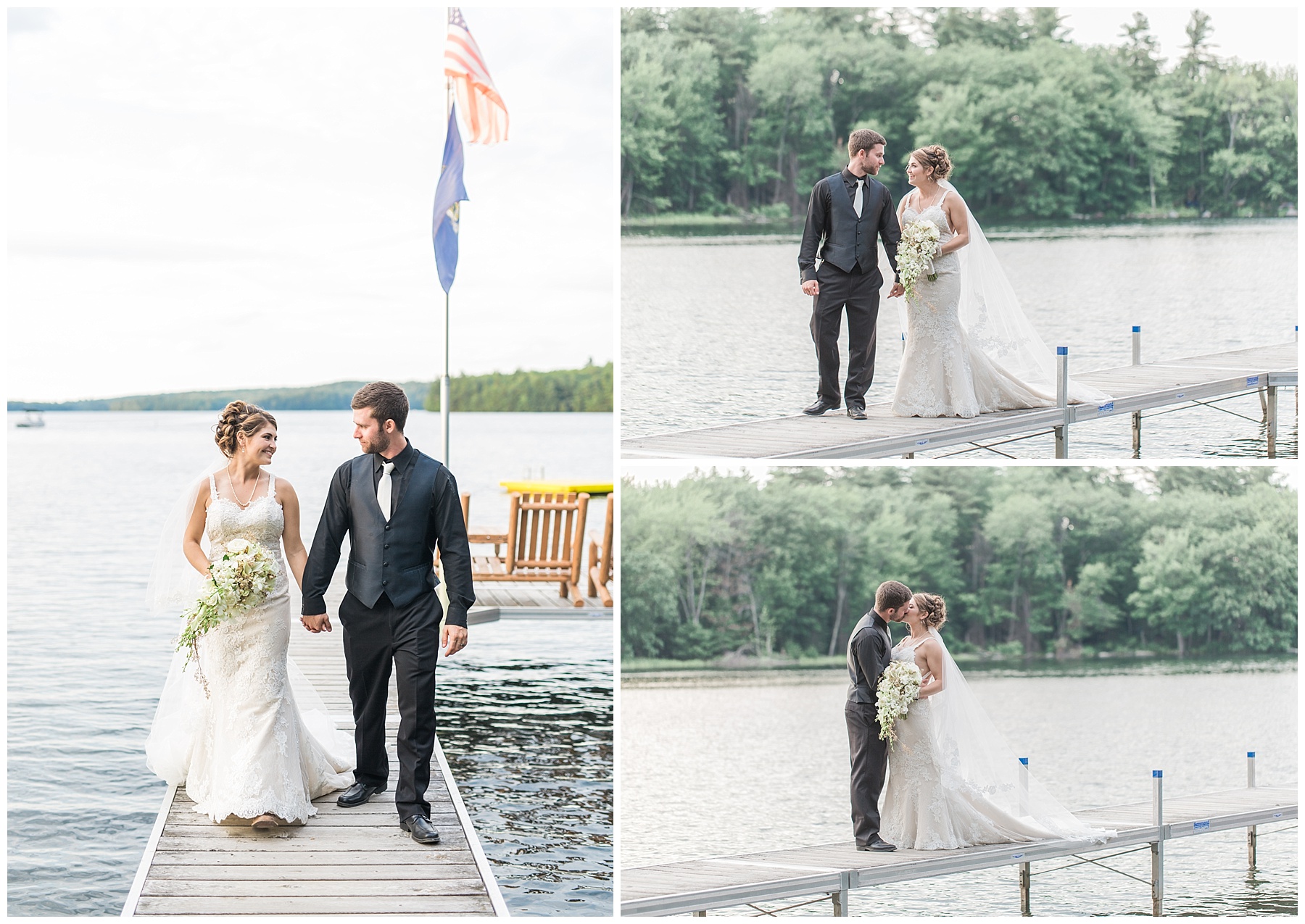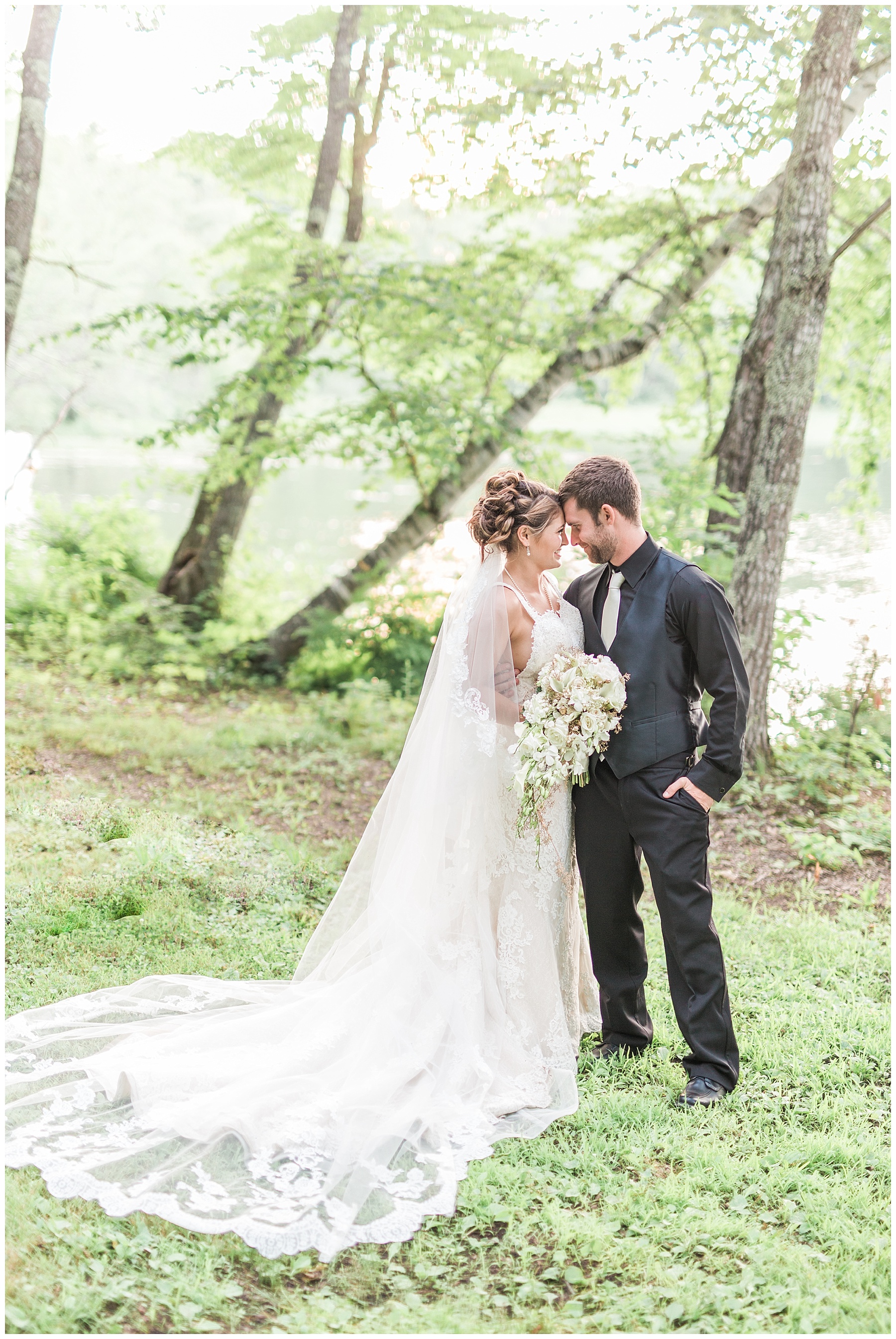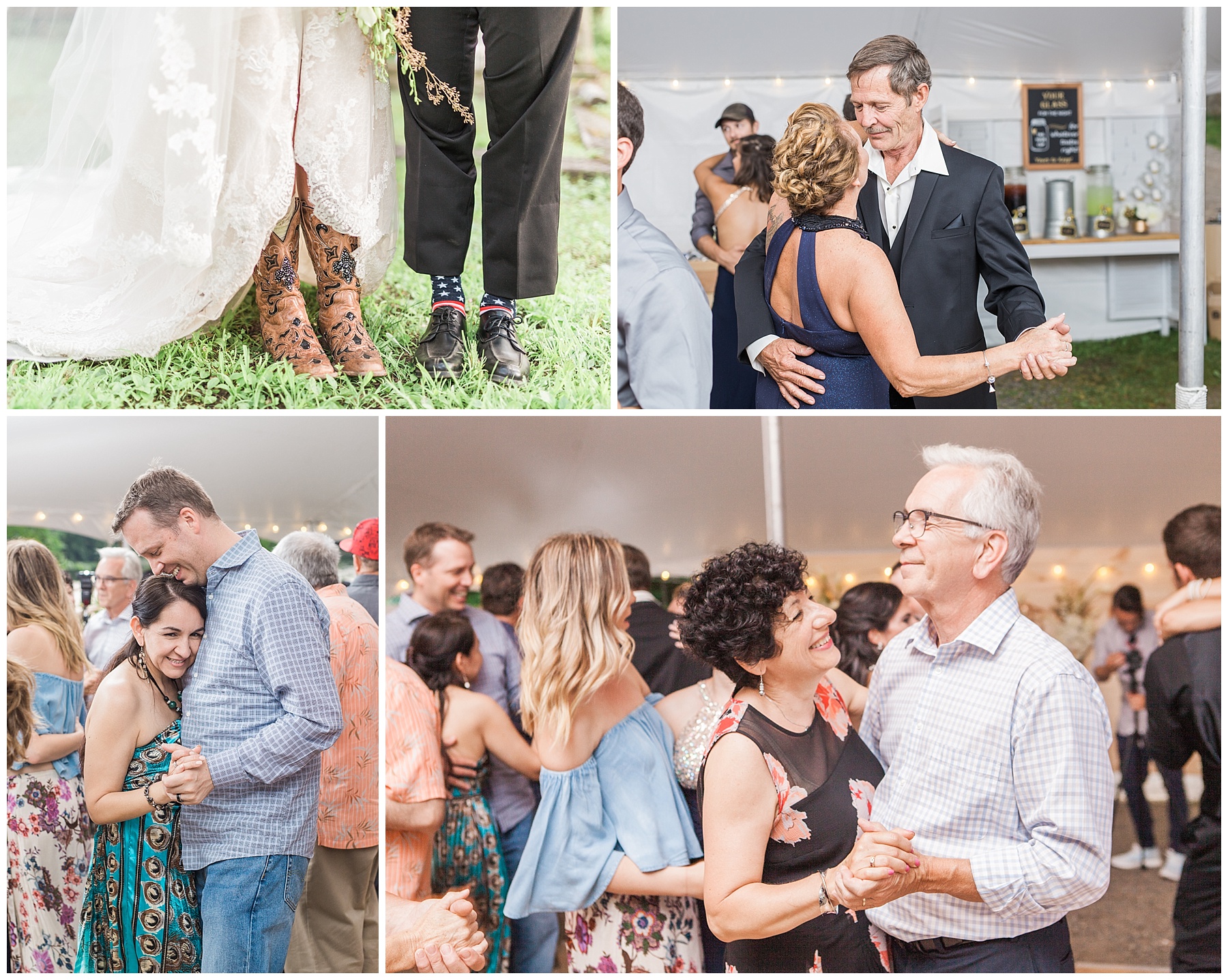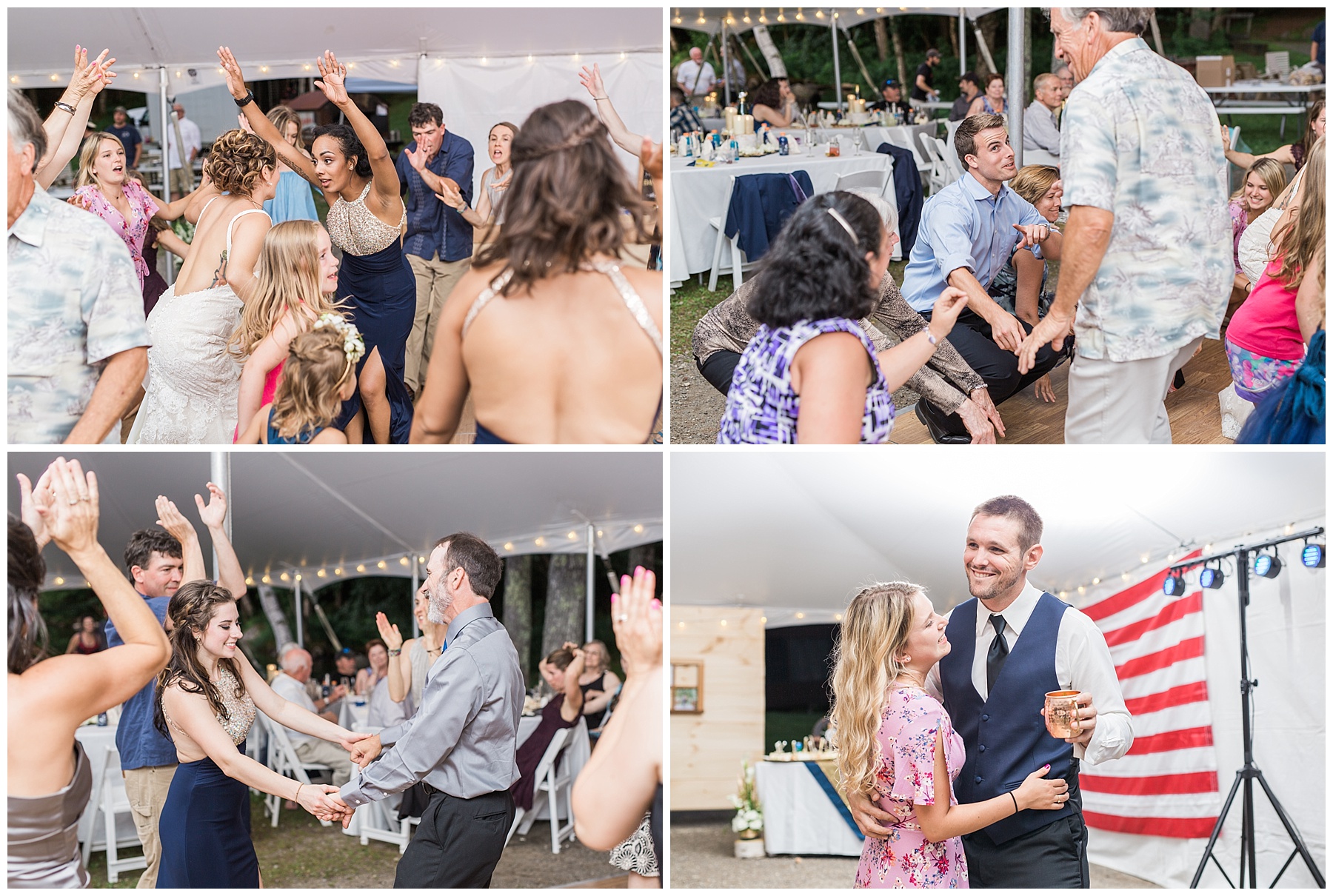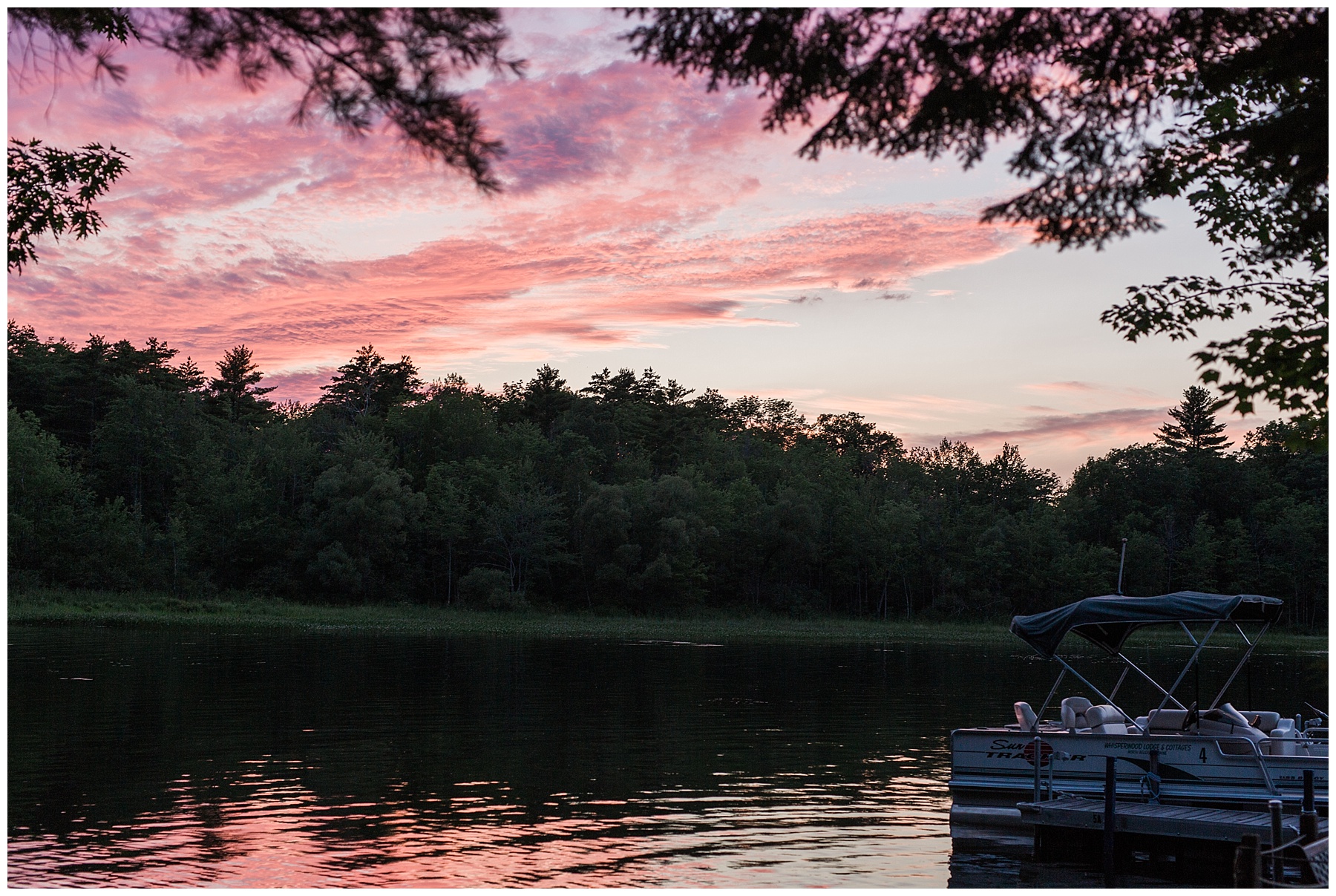 We ended the night with a fun sparkler exit! Everyone had heart-shaped sparklers (awwww!), and of course, the night was finished off with a dip!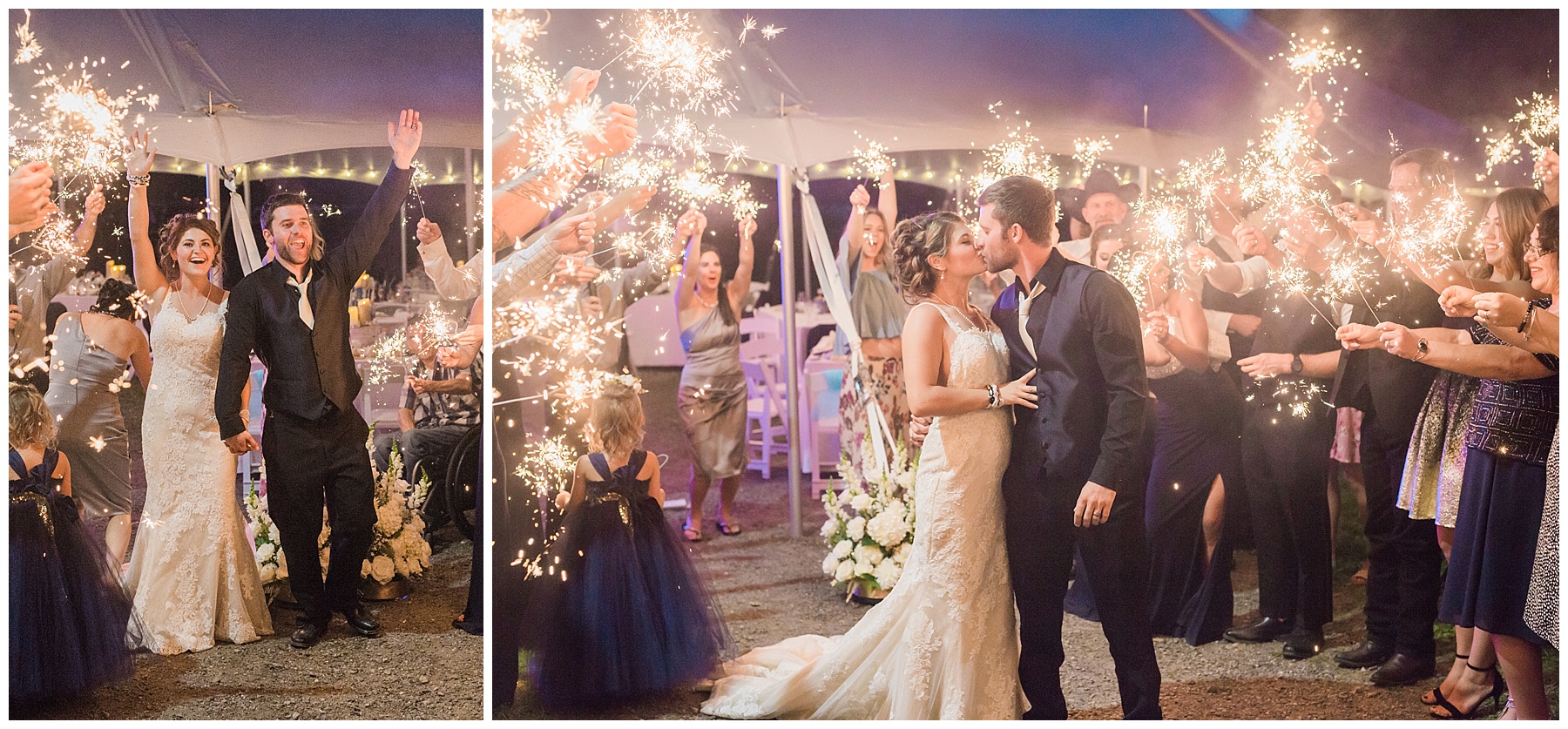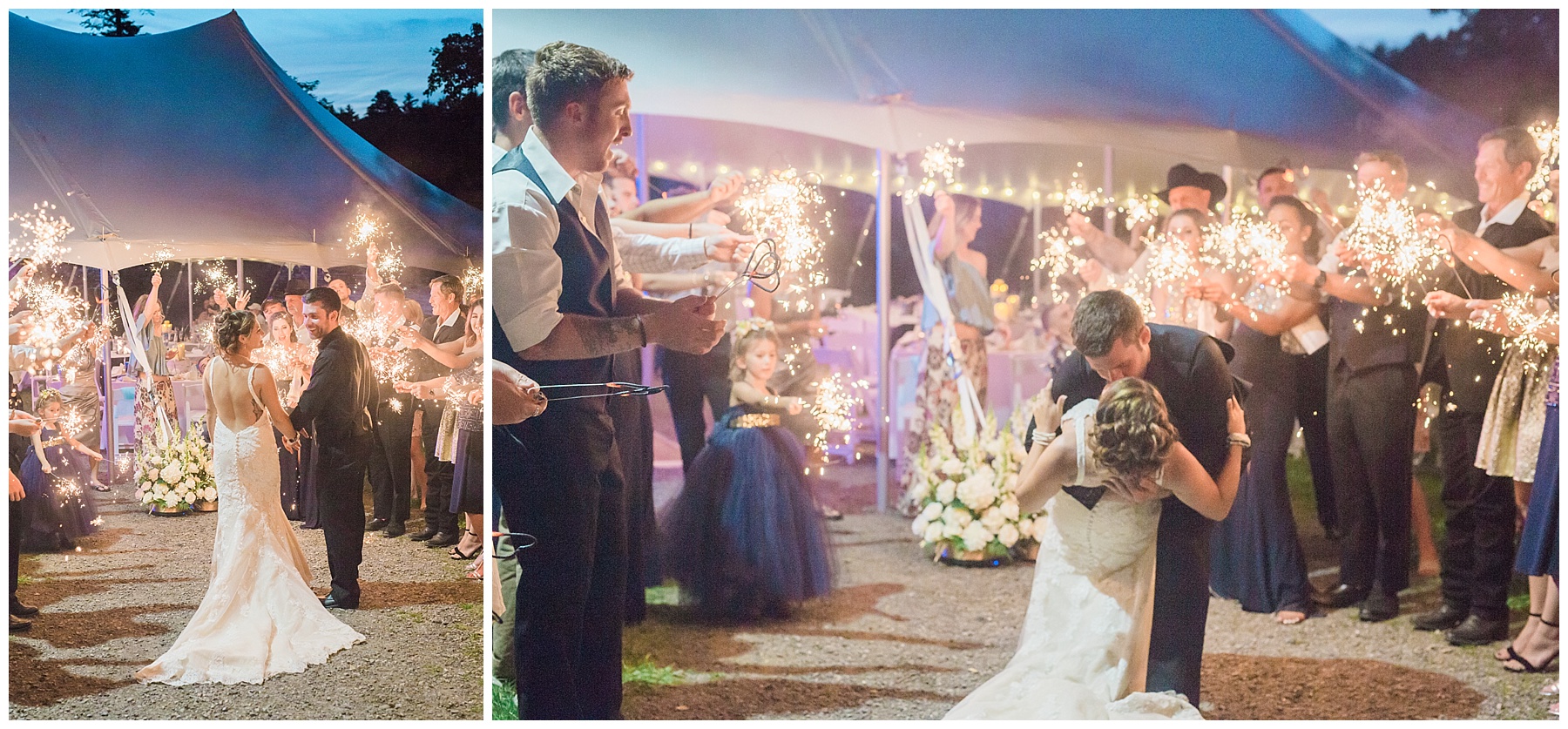 Thank you, Zack and Chani, for trusting me to capture your amazing day! I wish you a lifetime of happiness and smiles 🙂 Congratulations Mr. and Mrs. St. Jean!