Courtney and Ryan's Backyard Wedding | Wales Maine Wedding Photographer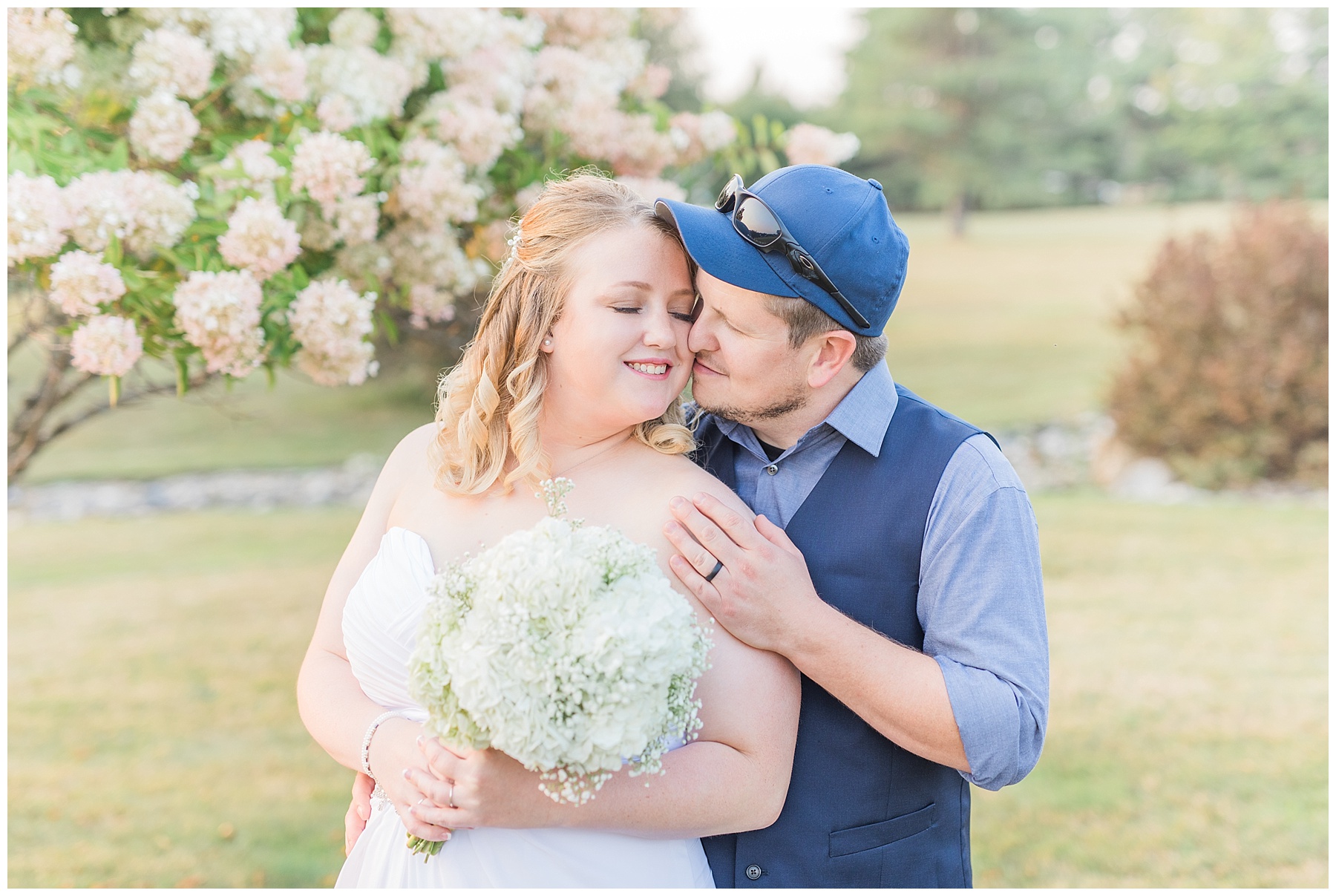 If you could imagine the most beautiful family-oriented backyard wedding on a warm, sunny September day – this would be it! Everything fell into place beautifully for this wedding to happen!
Ryan and Courtney have been together for more than 7 years; they know each other like best friends know each other. They wanted this wedding to be a celebration of their love, bringing their two families together in gratitude for their friendship and support over the years. And when I say that this was a family affair, I mean it! The bridal party was made up entirely of family members, including two sisters, a brother-in-law, a niece, and both mothers and fathers! Courtney chose gold and navy as their wedding colors, and most of the decorations you'll see were all made by Courtney! I can't imagine the amount of glitter that covered her home after seeing all the sparkly details! When I arrived that morning with my second shooter, Laura (of L. Stevens Photography), we were blown away by the incredible decor all around! The couple chose to have their wedding at the home of Courtney's Mom and Stepdad in Wales. With a sprawling lawn overlooking a beautiful mountains, I can definitely see why! The reception was lit by candles all around, and everybody feasted on a delicious country meal provided by Mo's Original Barbecue. Afterwards, guests headed over to Courtney and Ryan's home (right down the street, in Monmouth) to sit around the campfire and have S'mores. Thank you, Mr. and Mrs. Beaulieu, for choosing me to be your wedding photographer! I wish you years of happiness! Scroll down to see and read more about this beautiful wedding!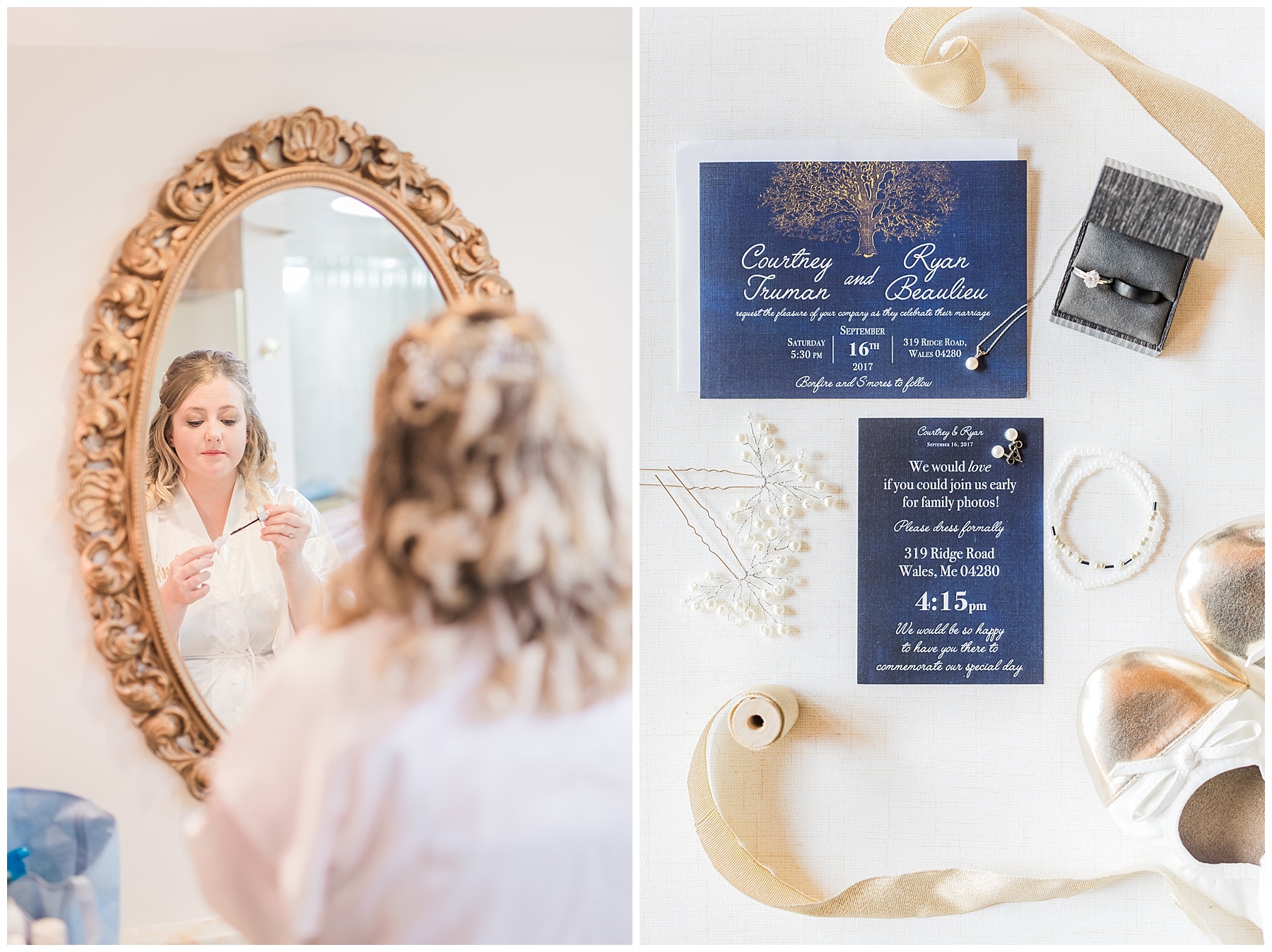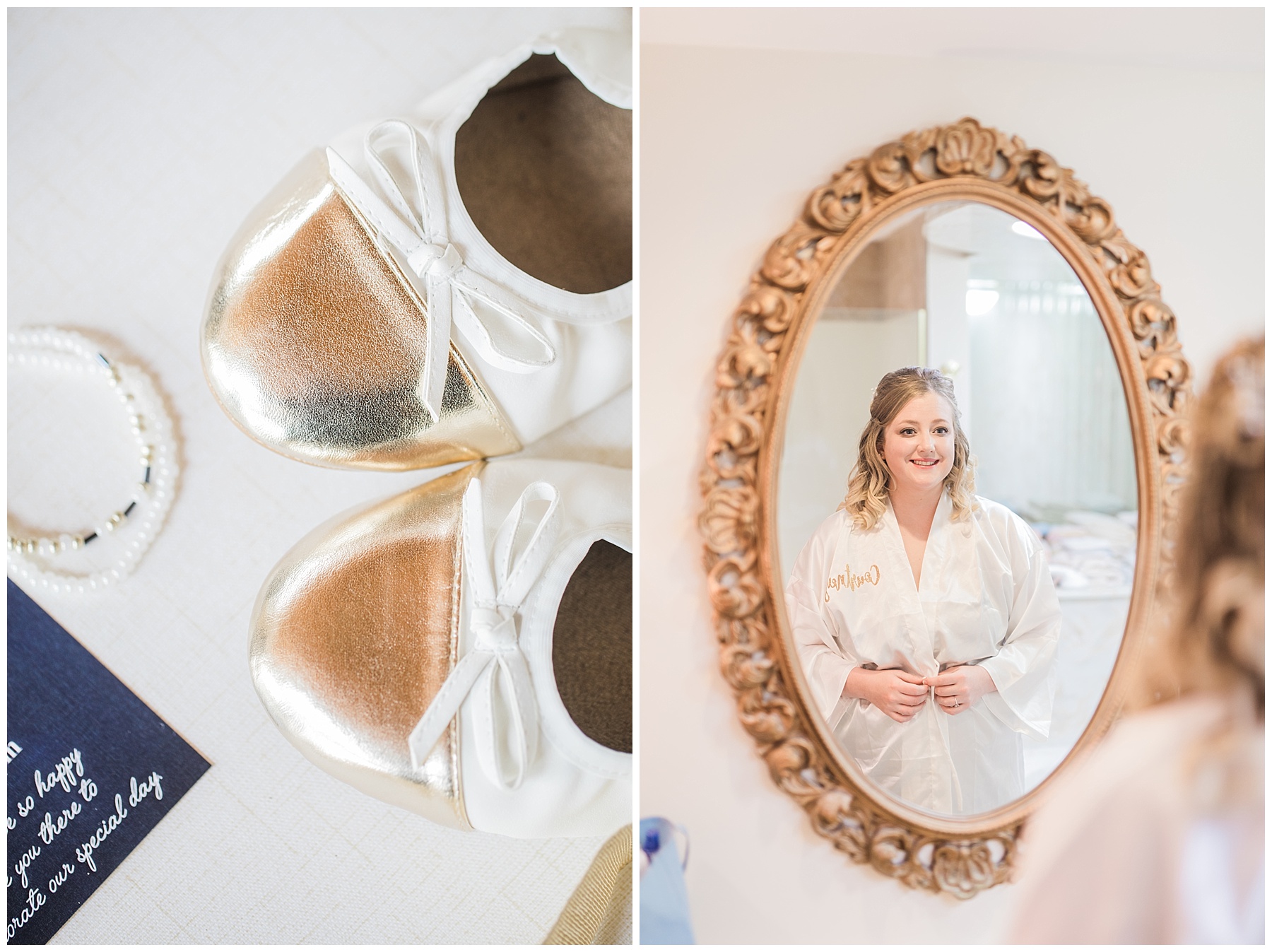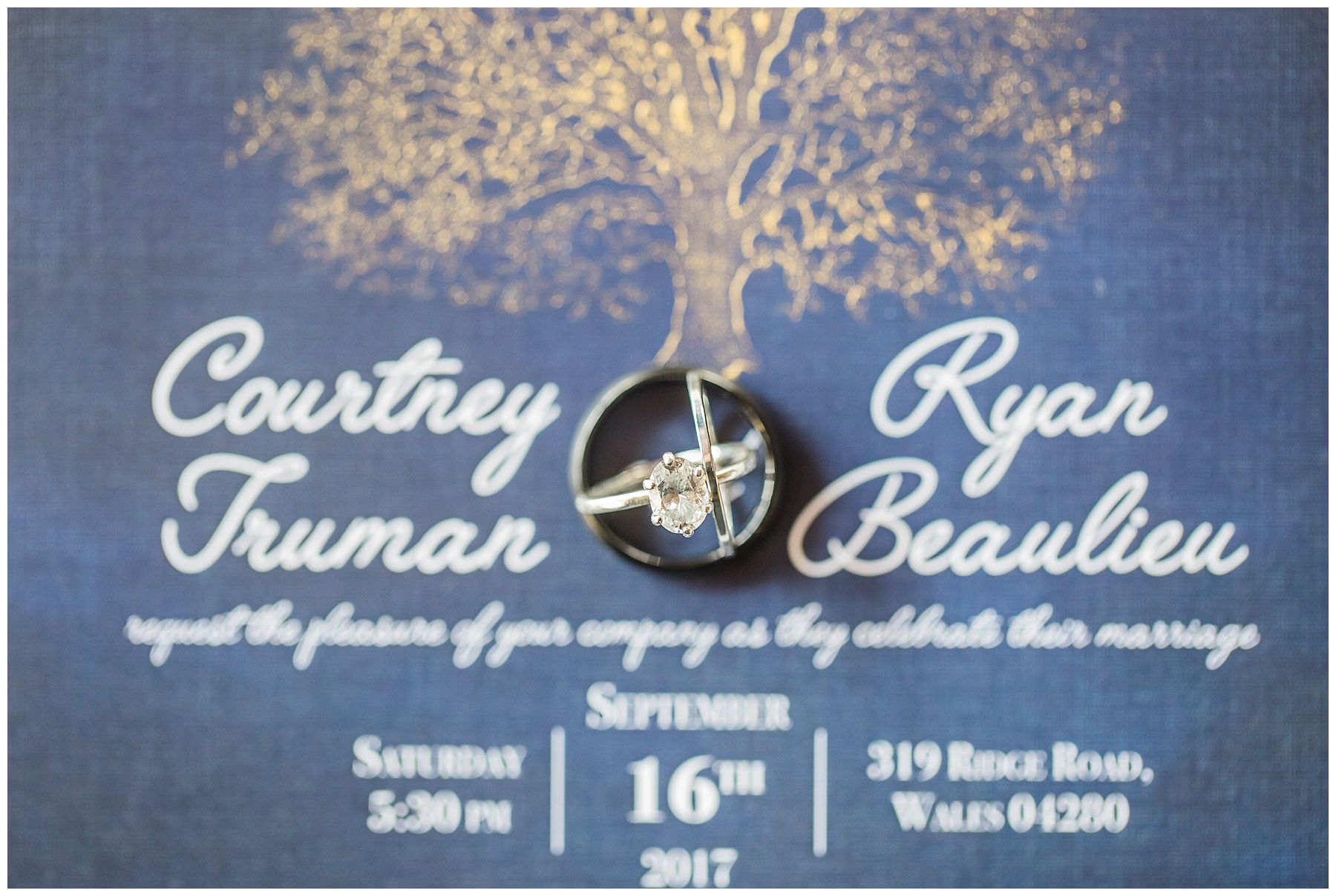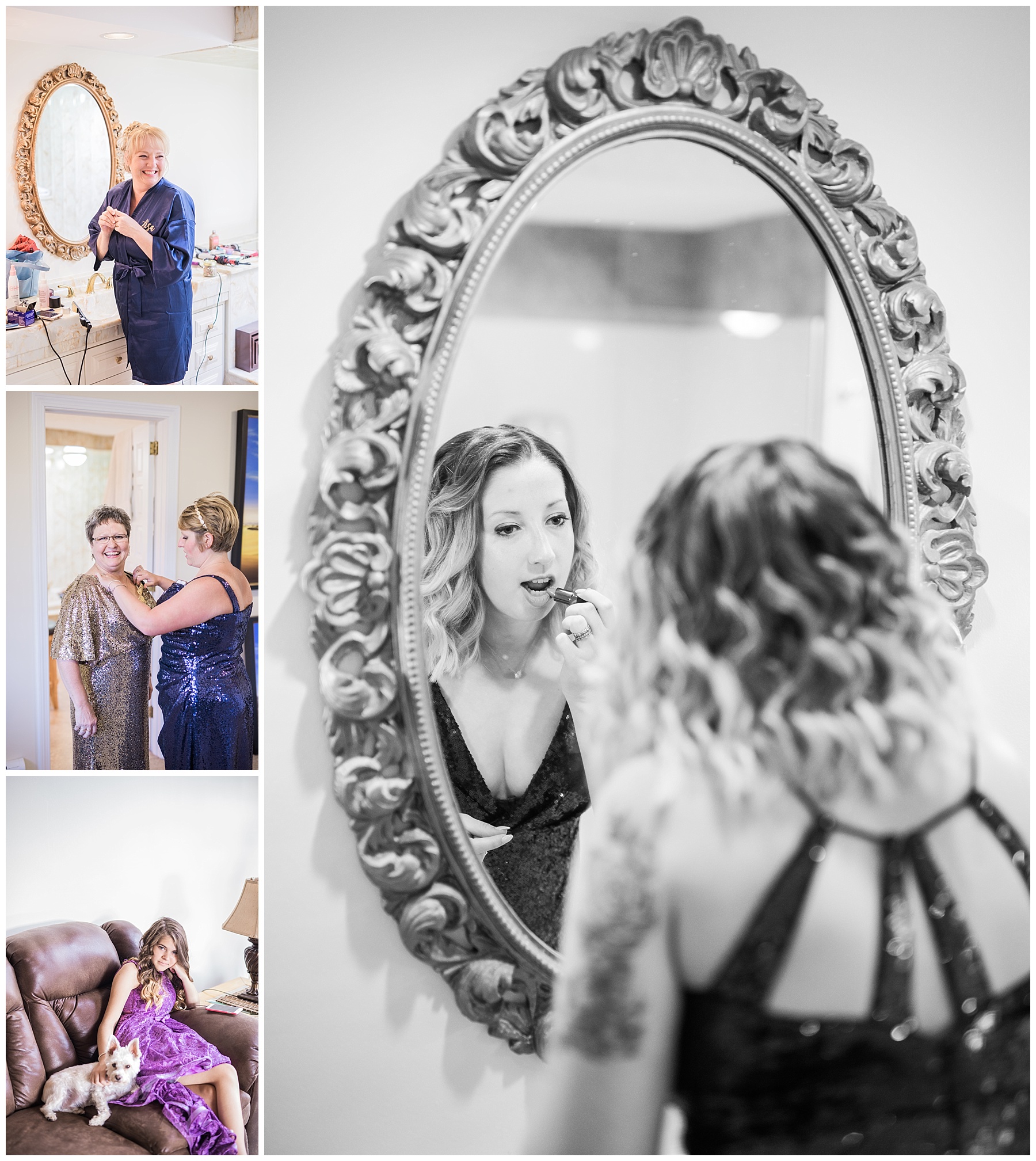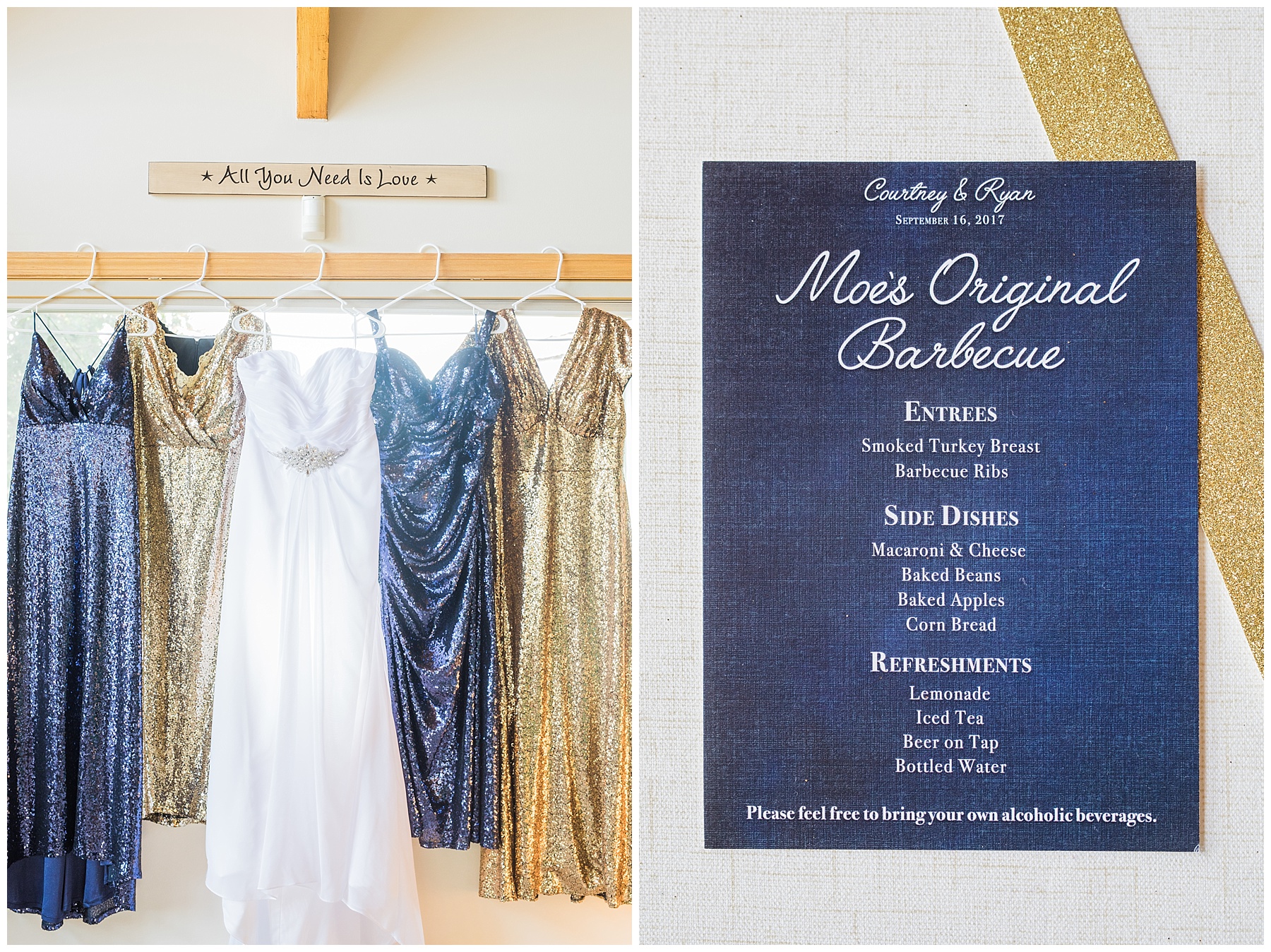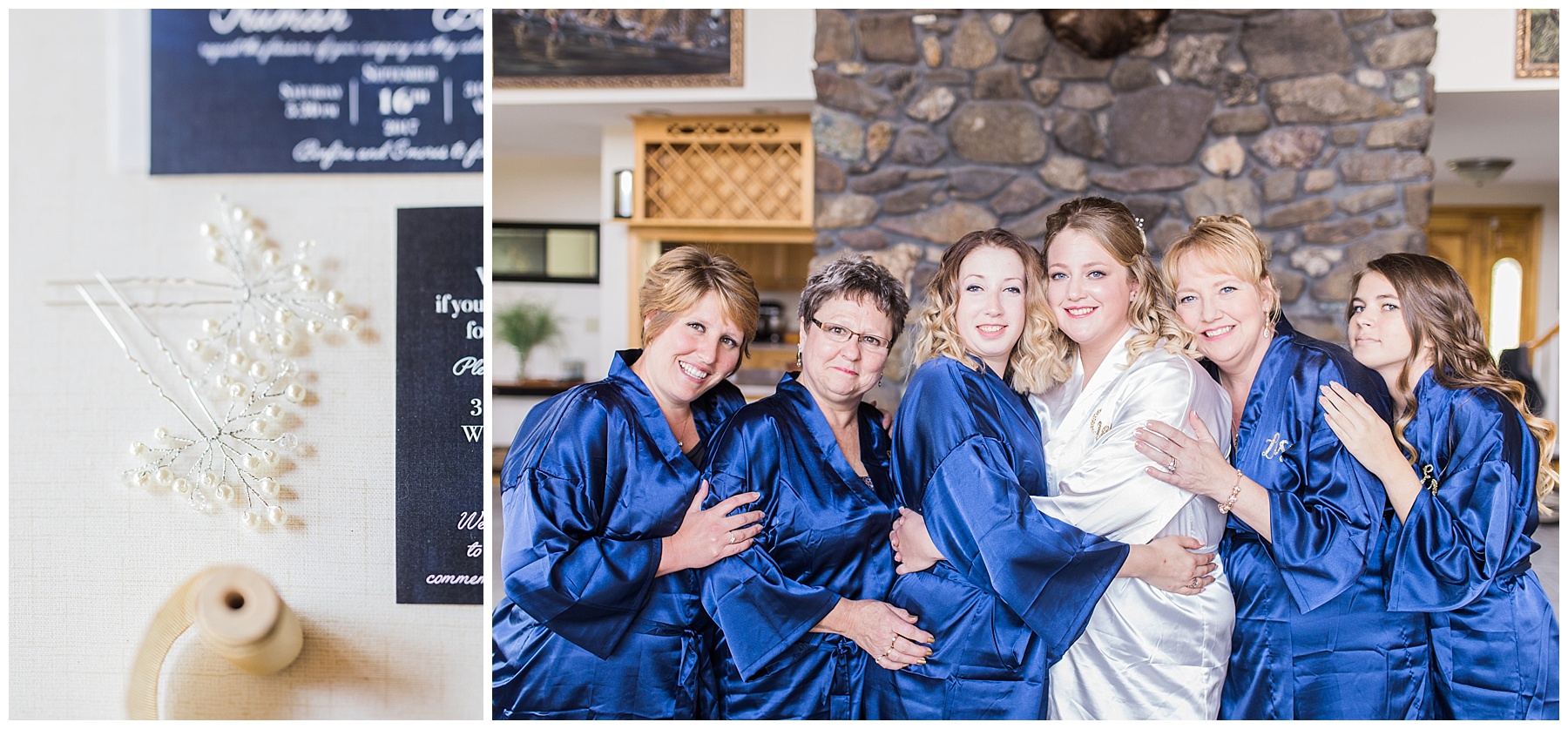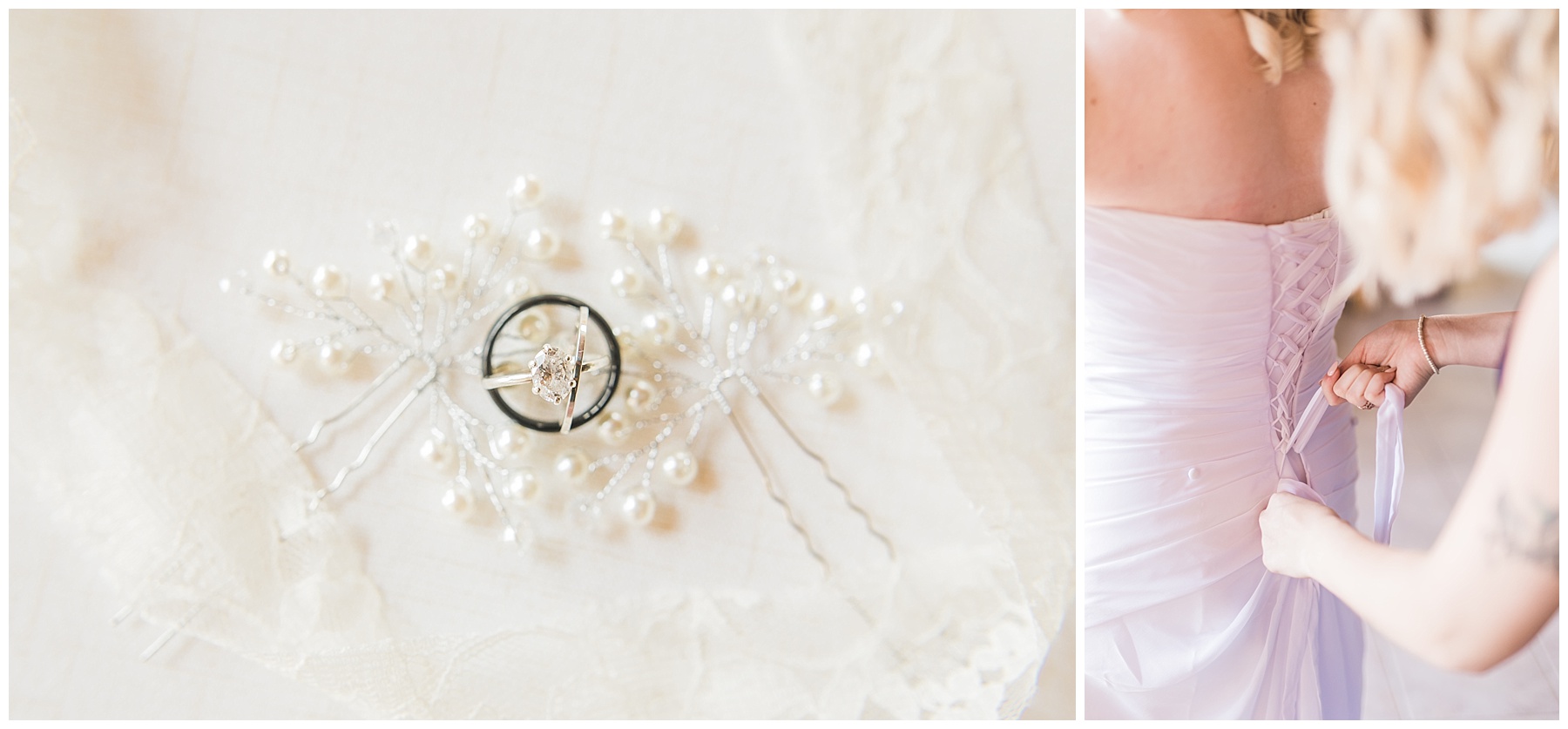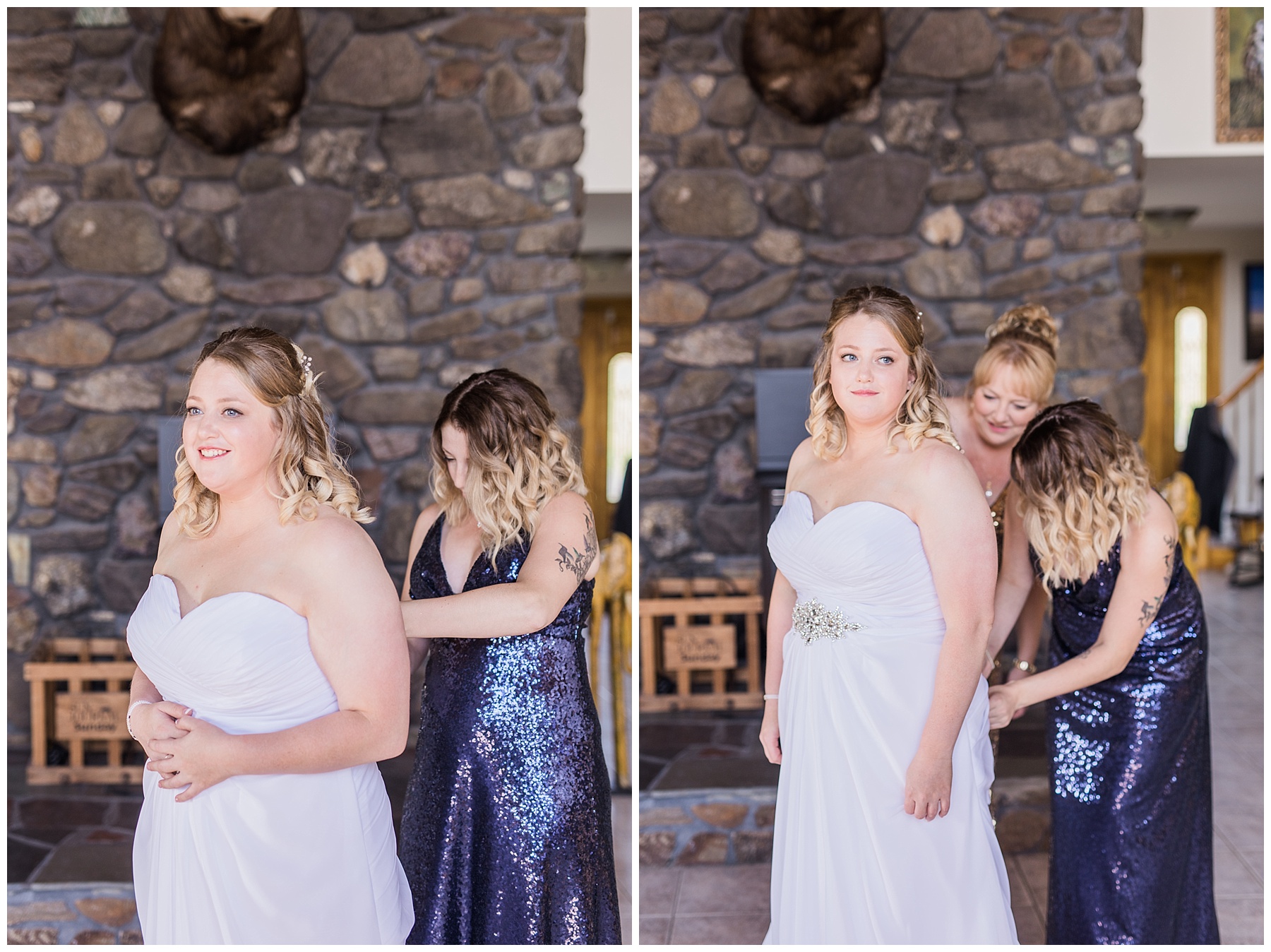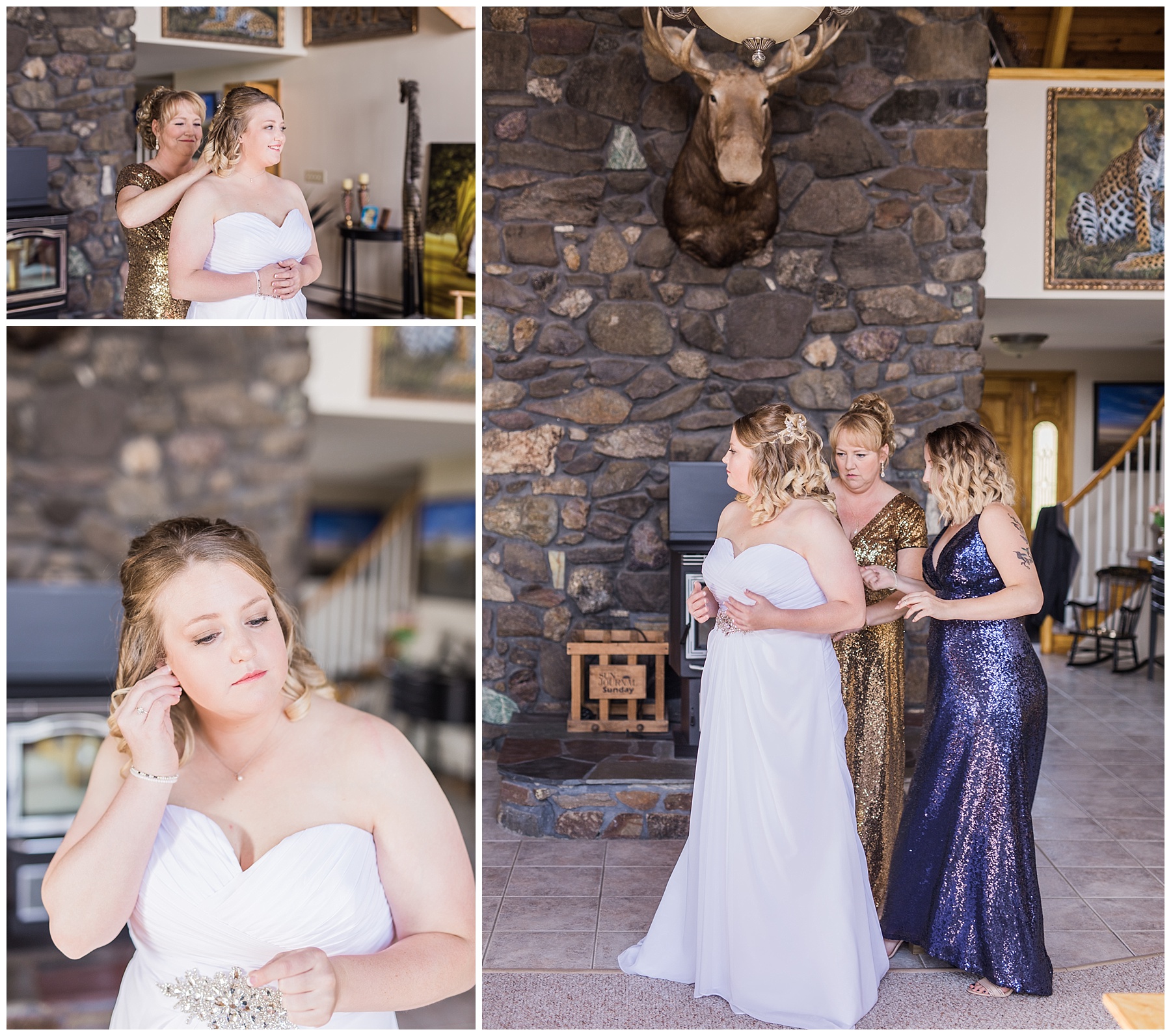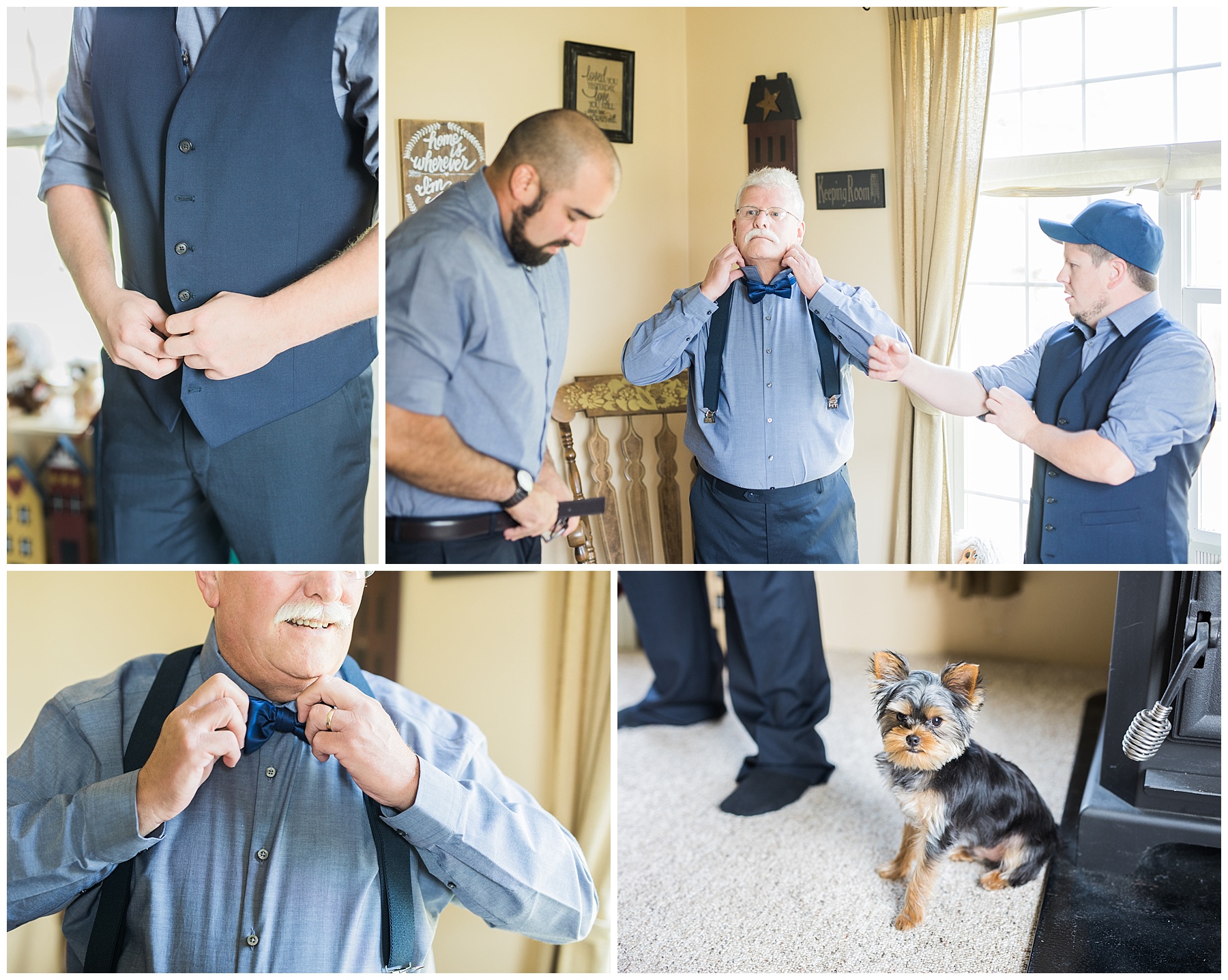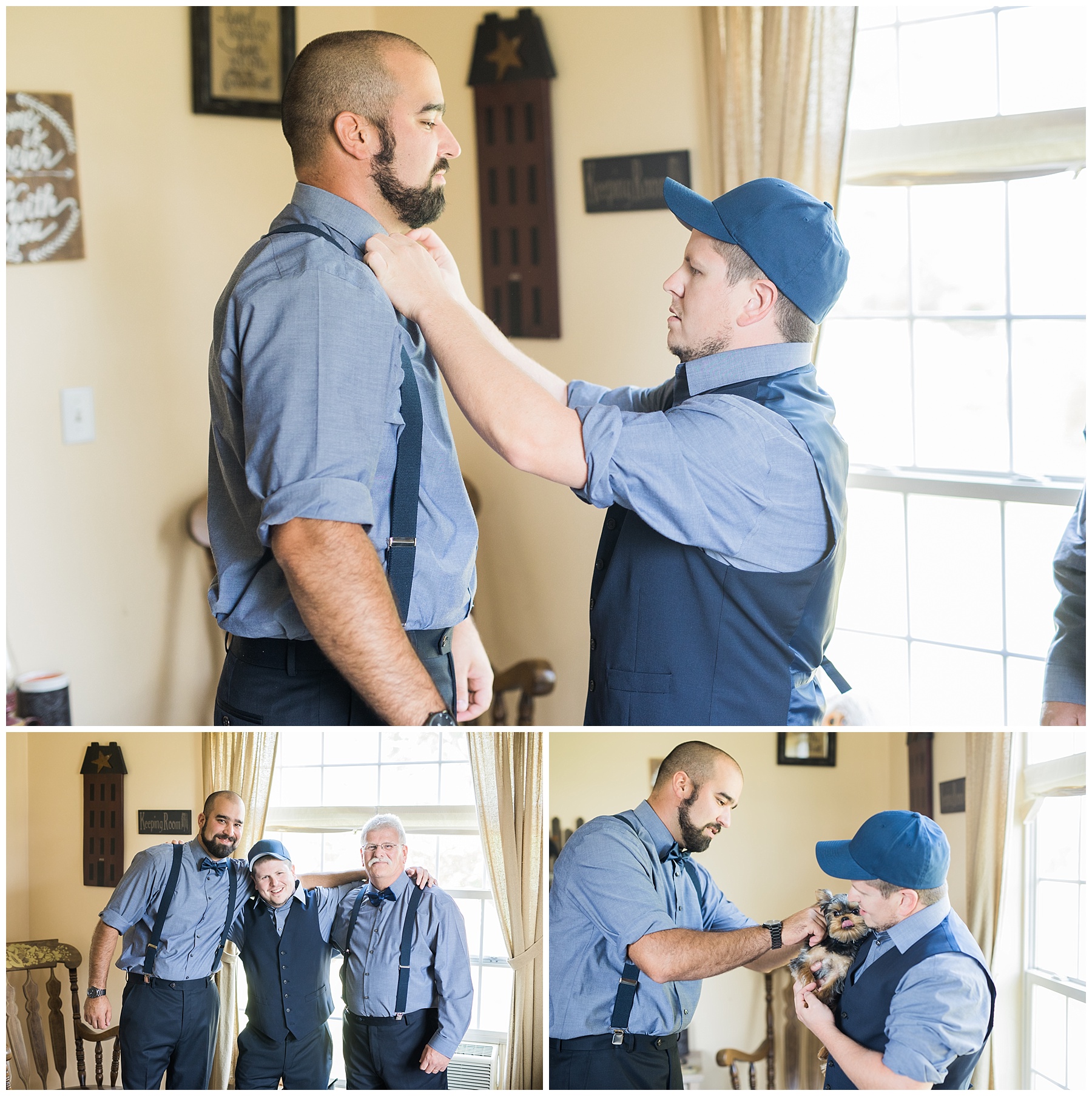 Ryan and Courtney chose to do a first look before the wedding!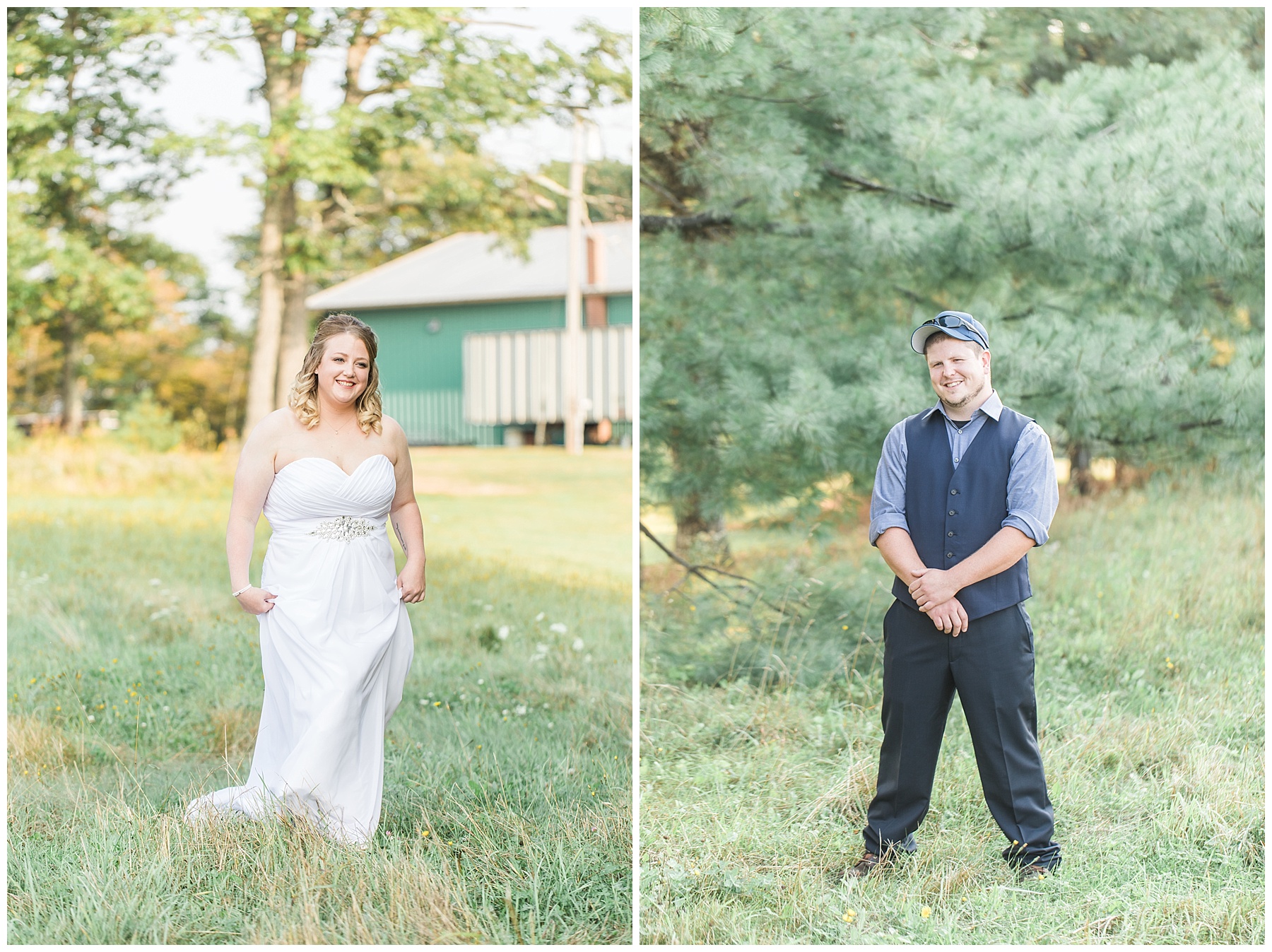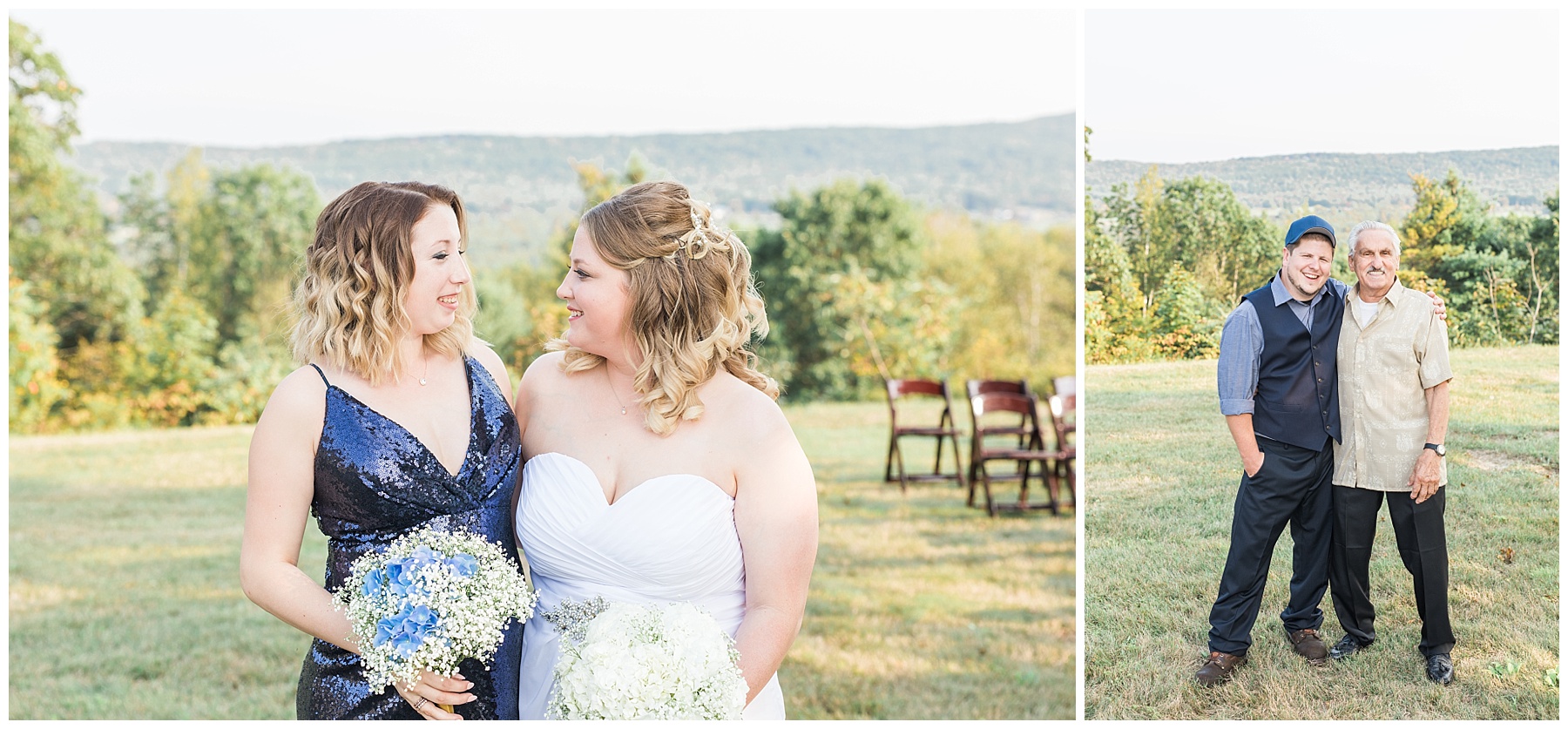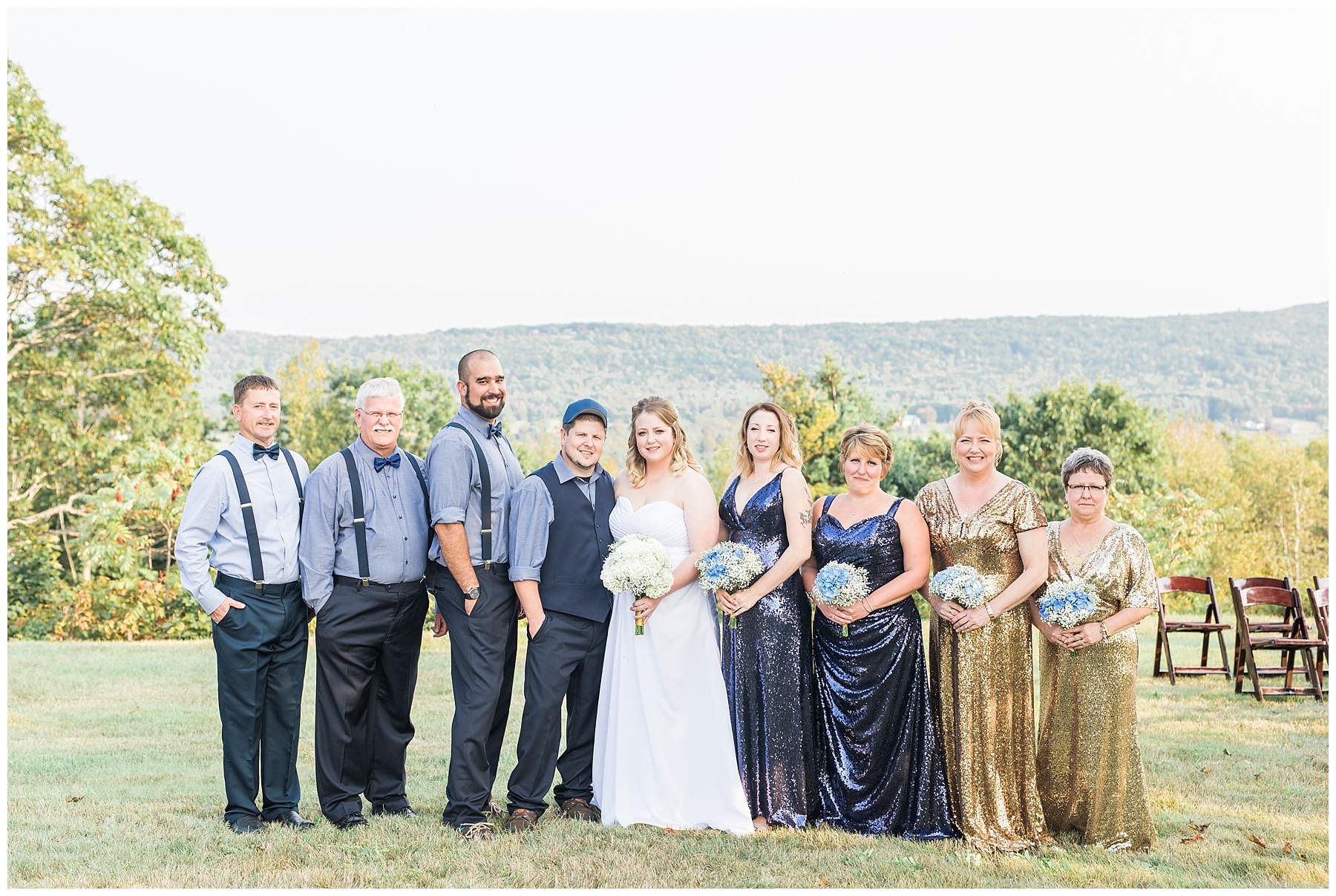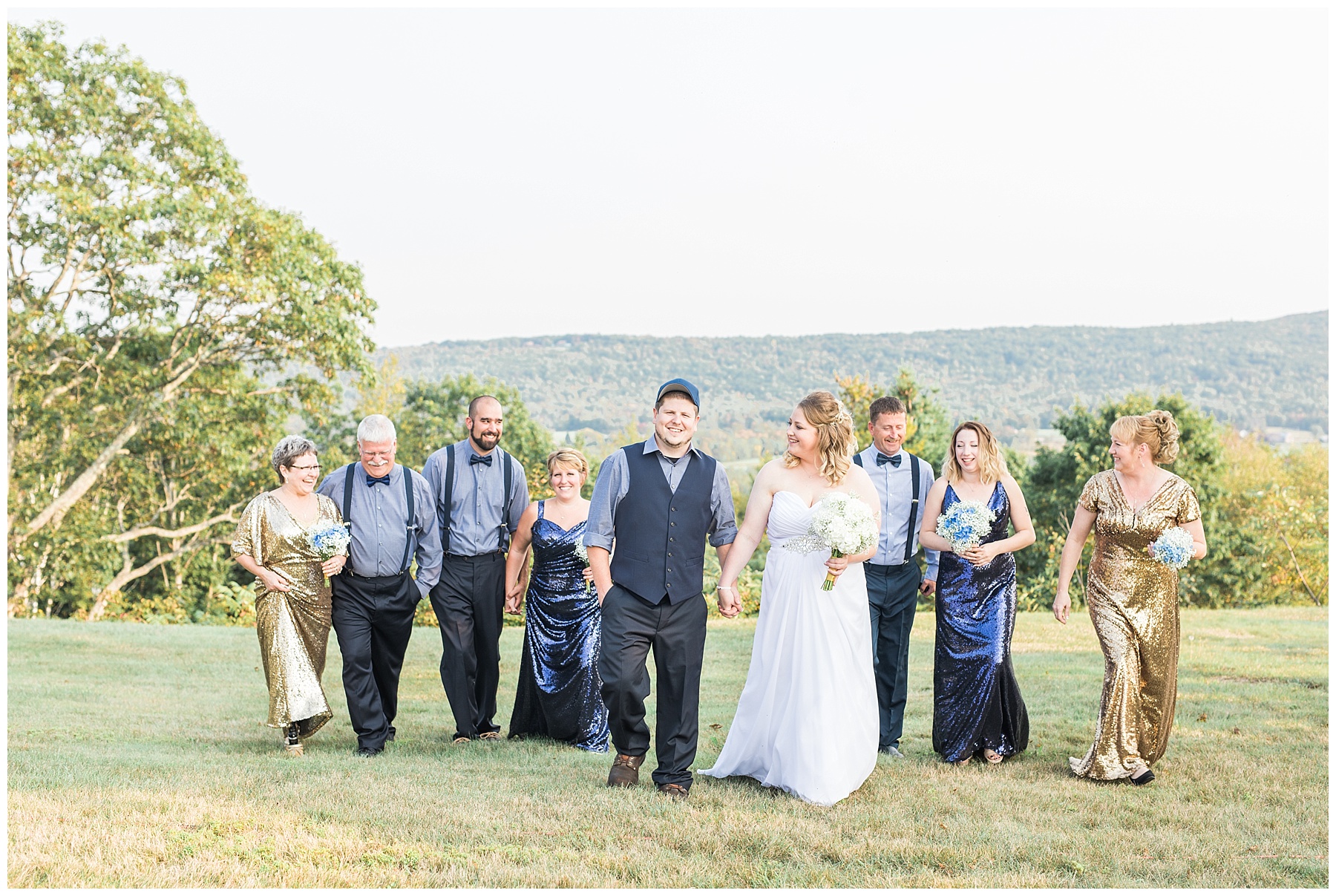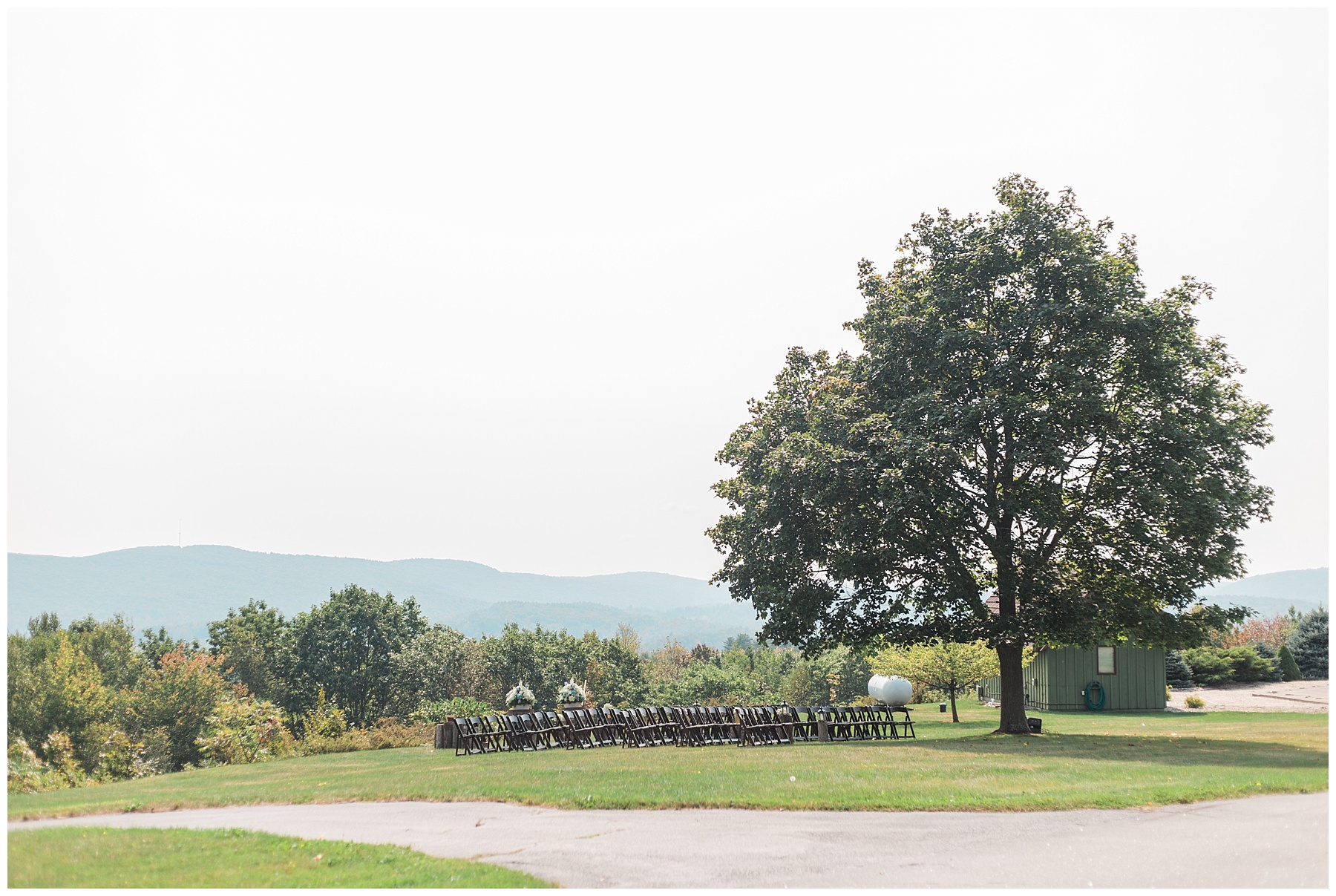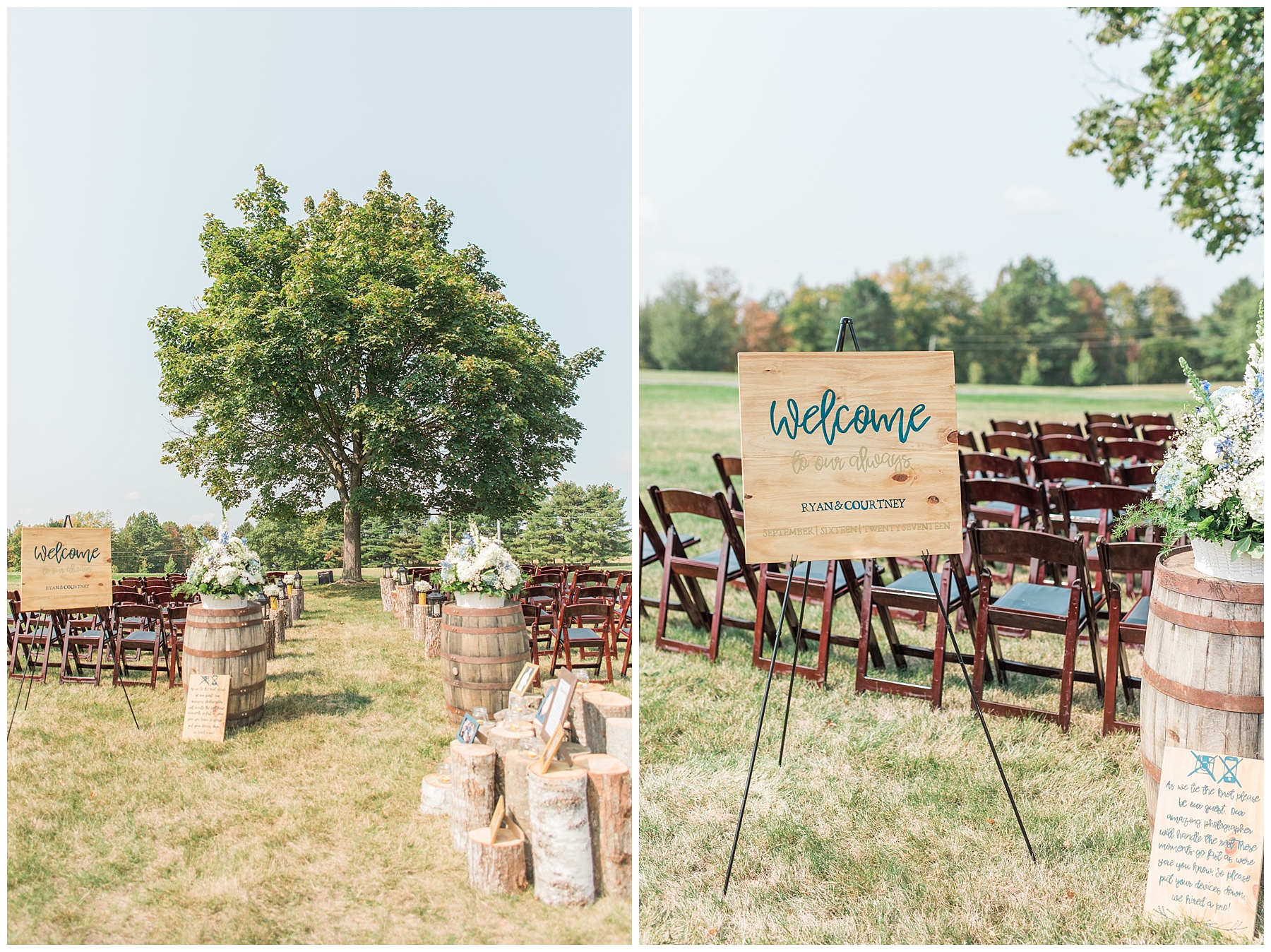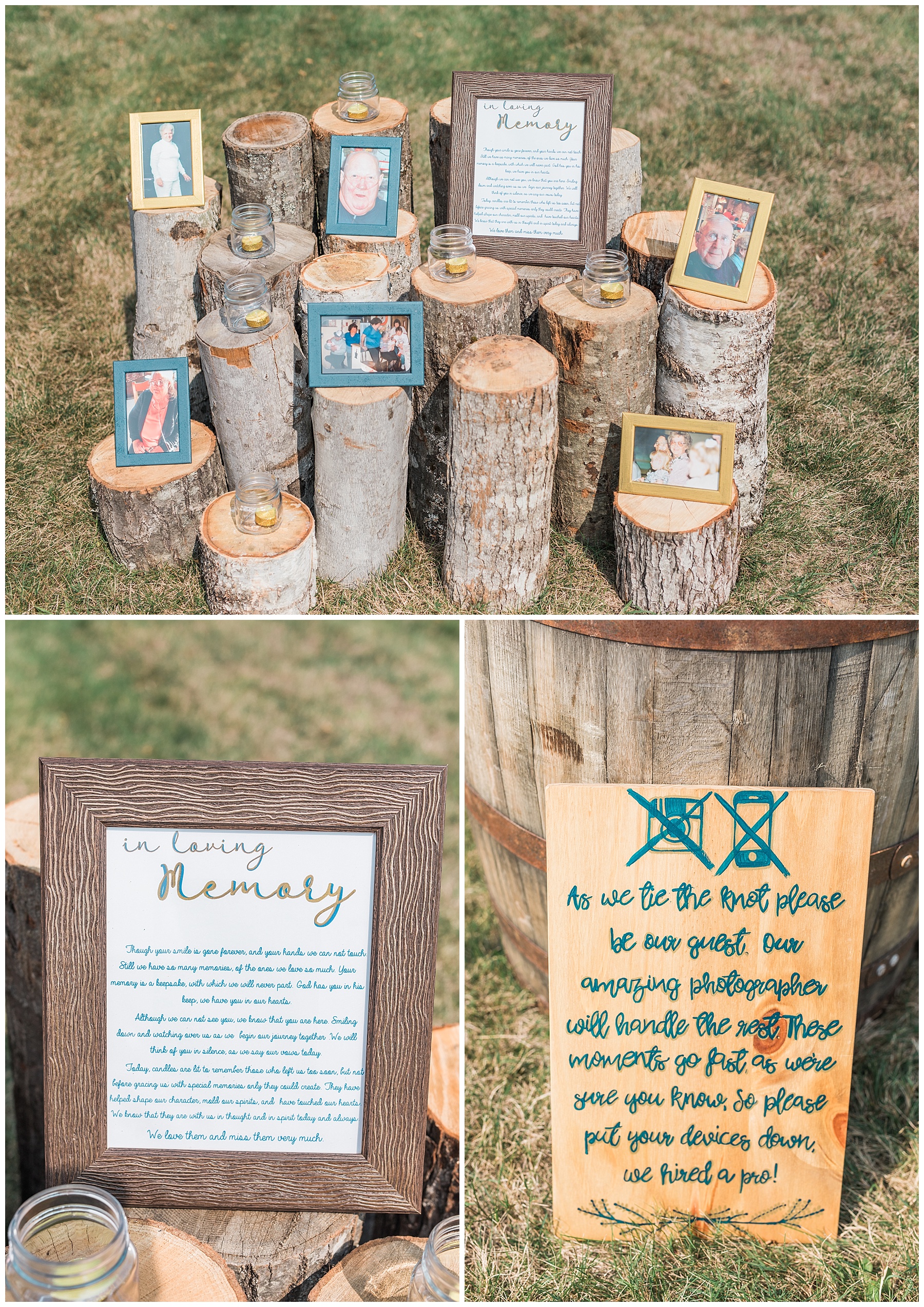 I love that the couple had an Unplugged Ceremony! It gives everyone a chance to really take in the moment! I also love how they honored their loved ones who weren't able to be there with them. (above)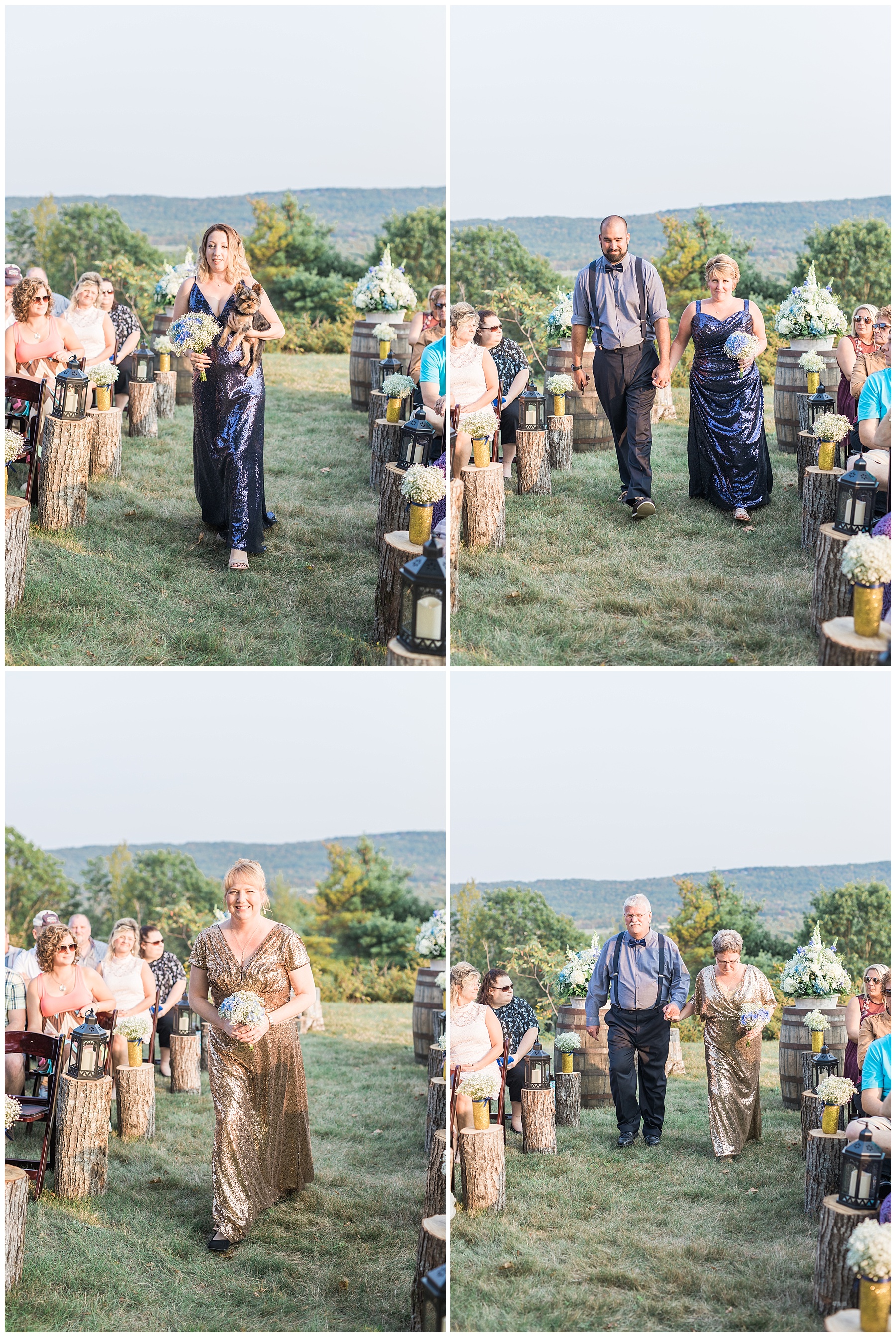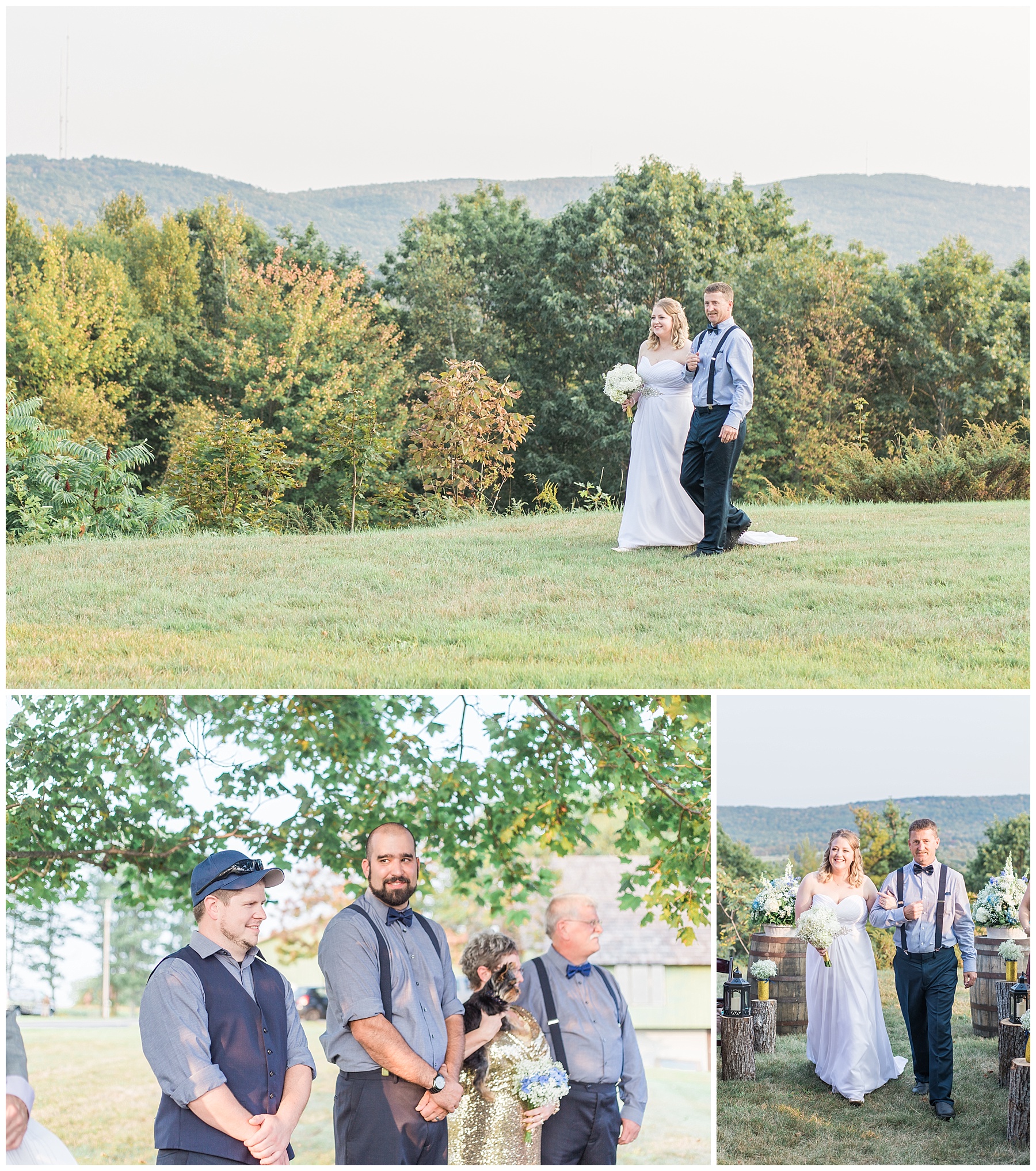 Ryan's Mom was crying as she walked down the aisle with his Dad. But as soon as she picked up the sweet puppy, he started licking her tears! It was adorable!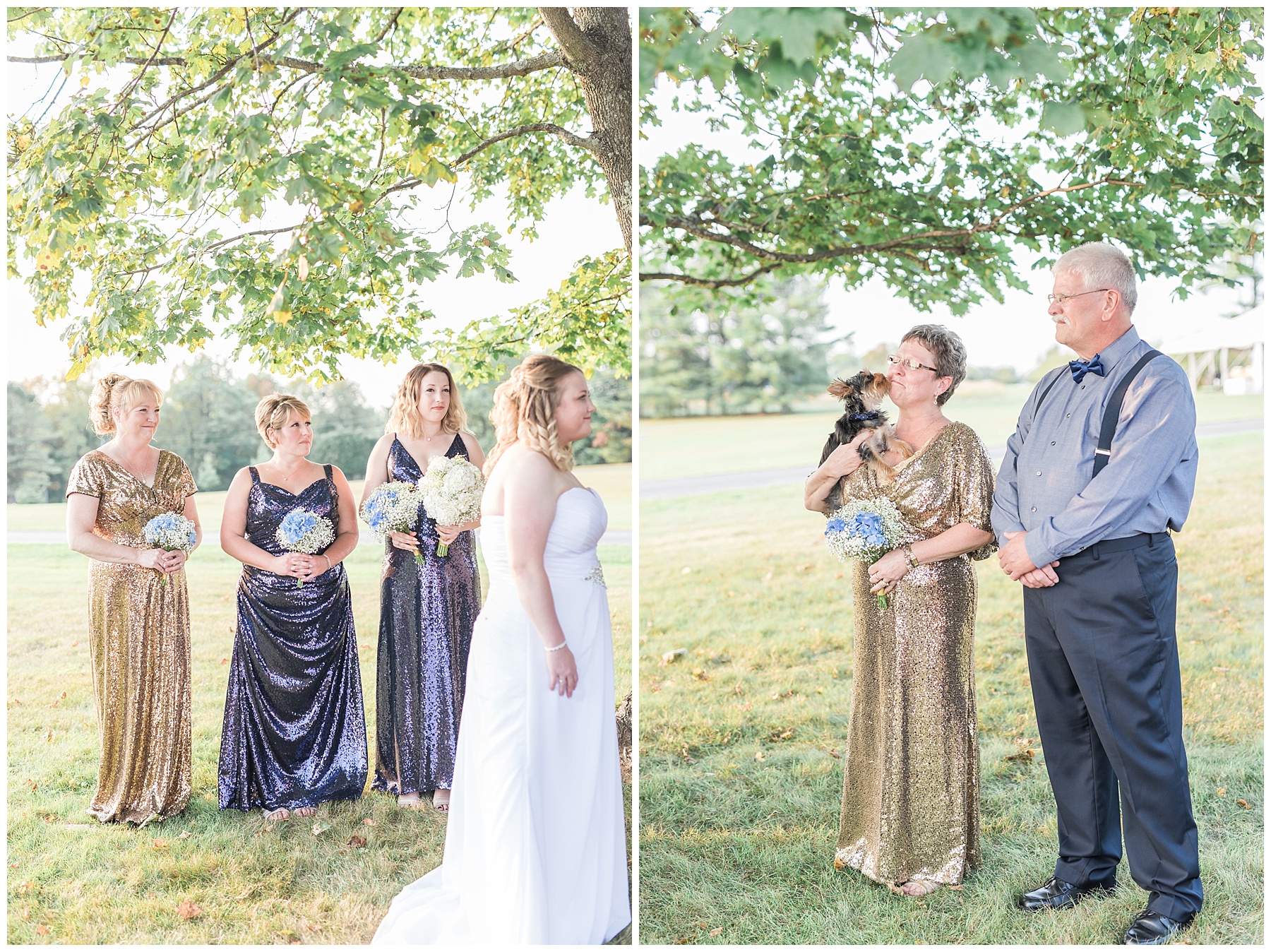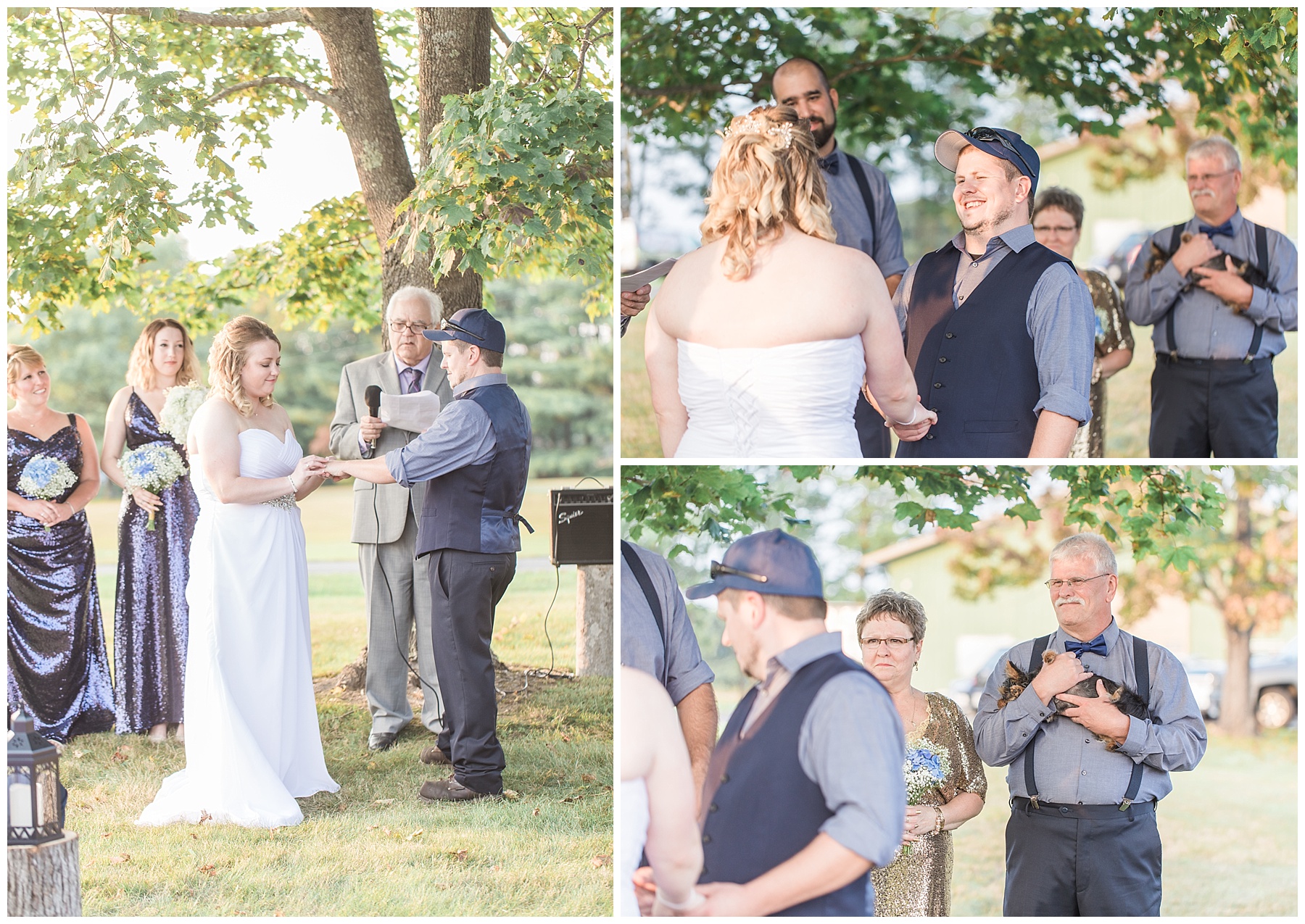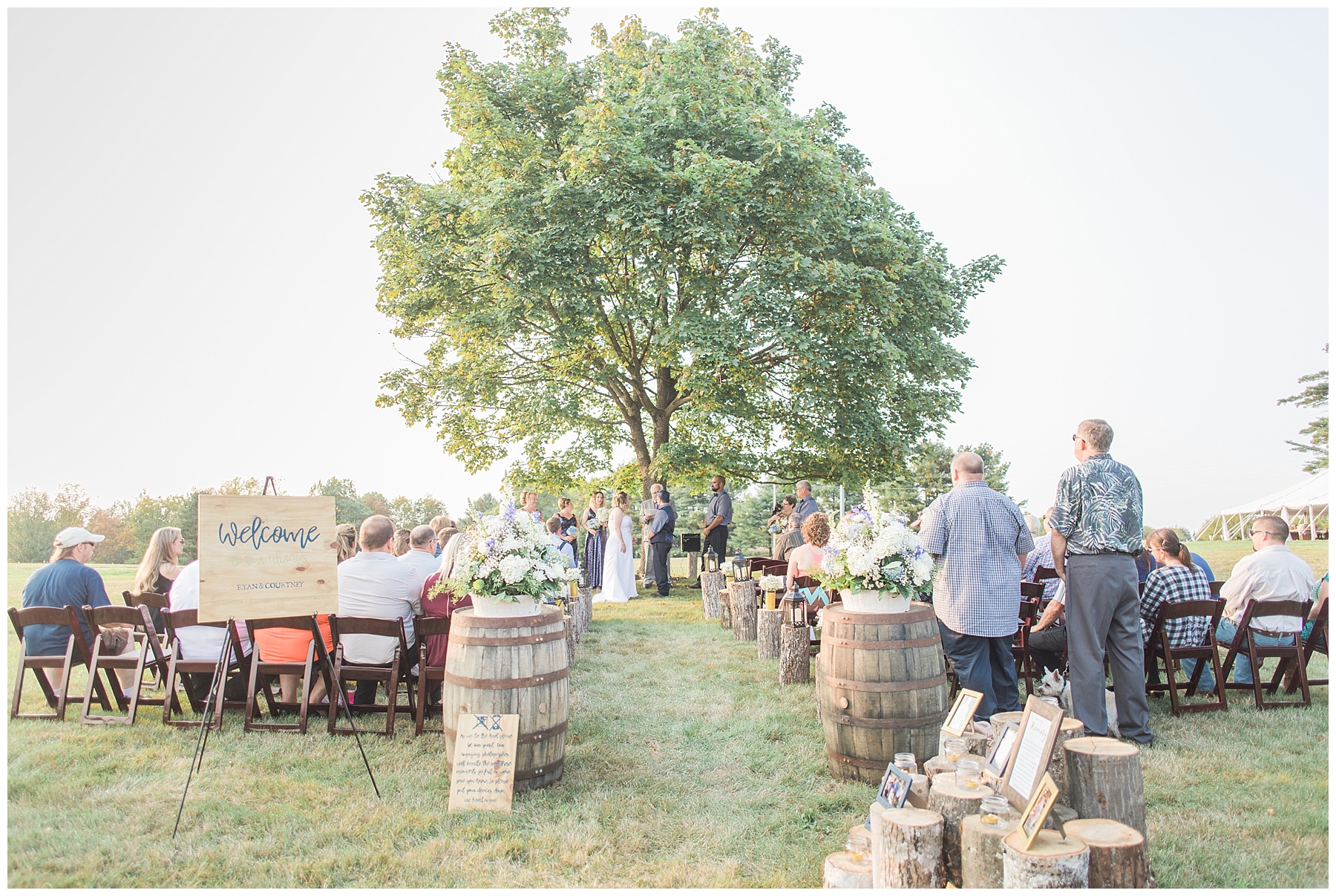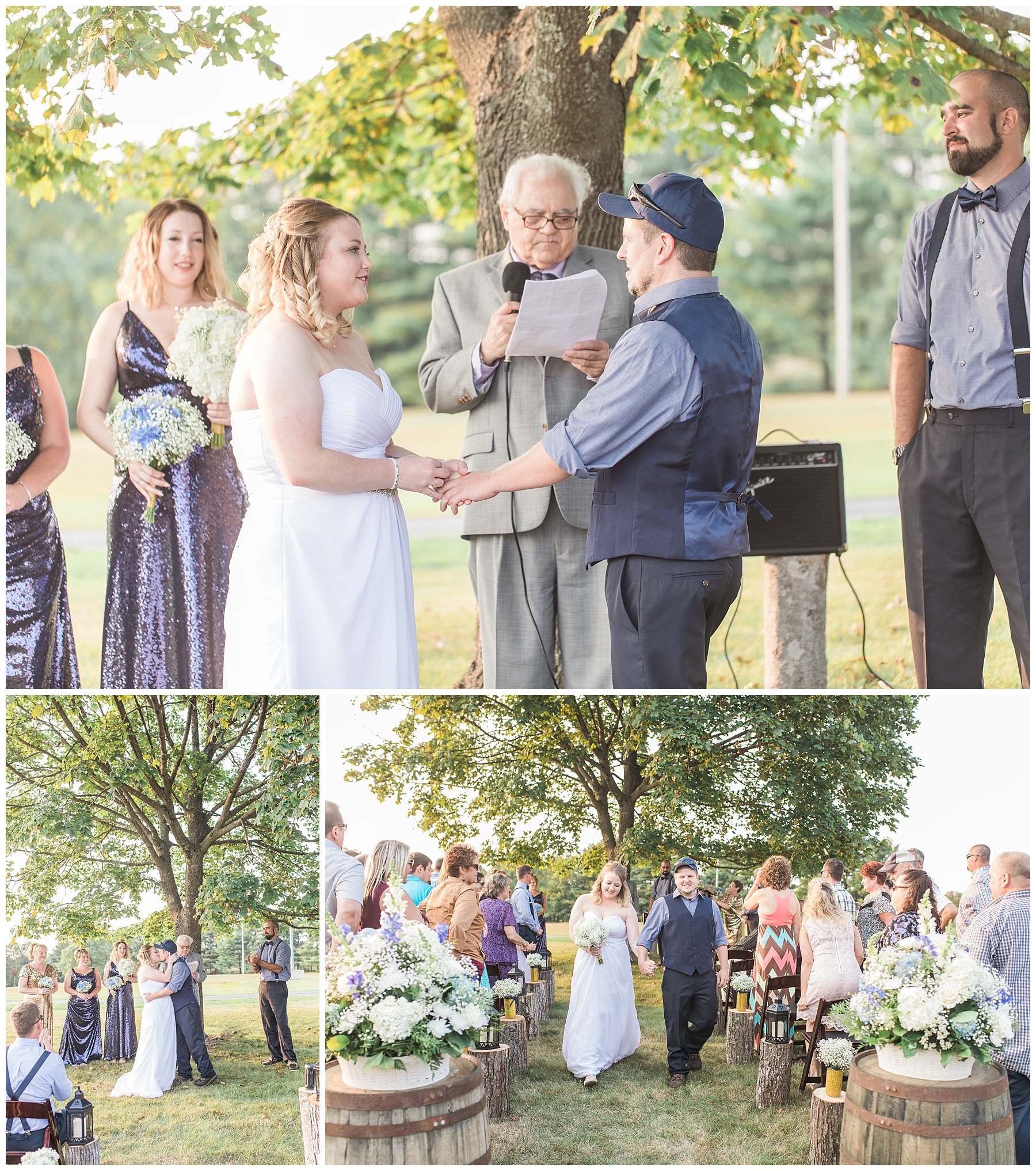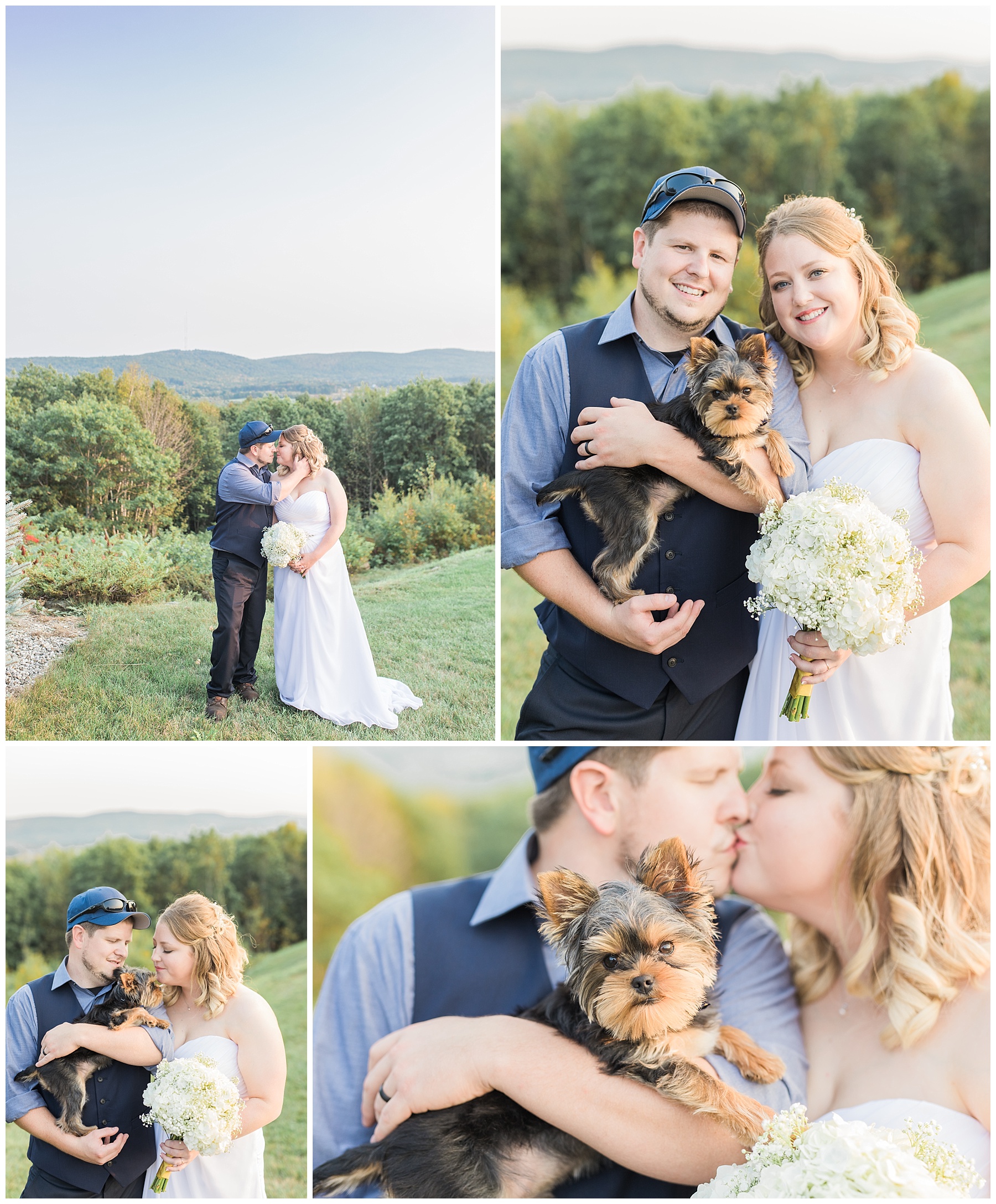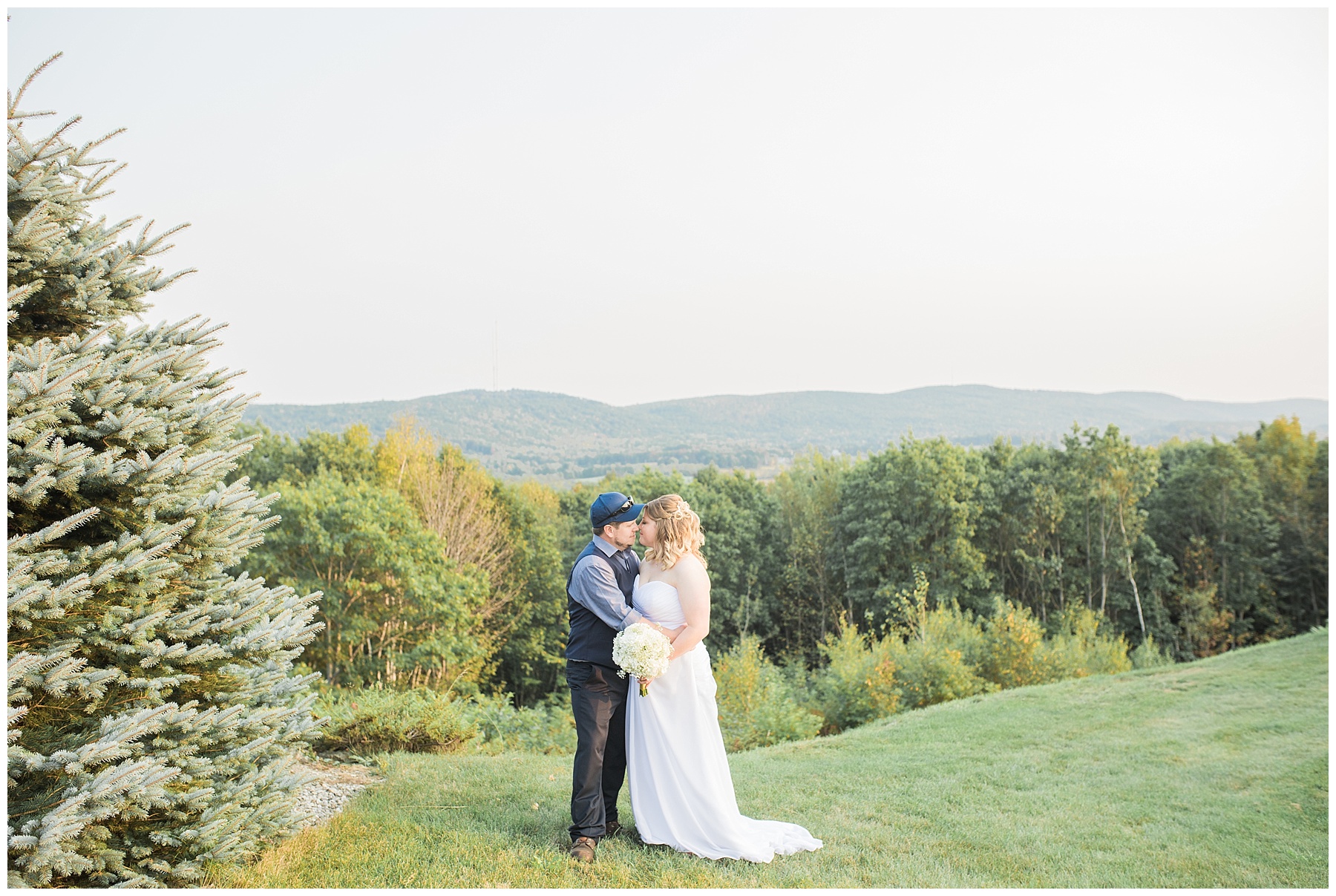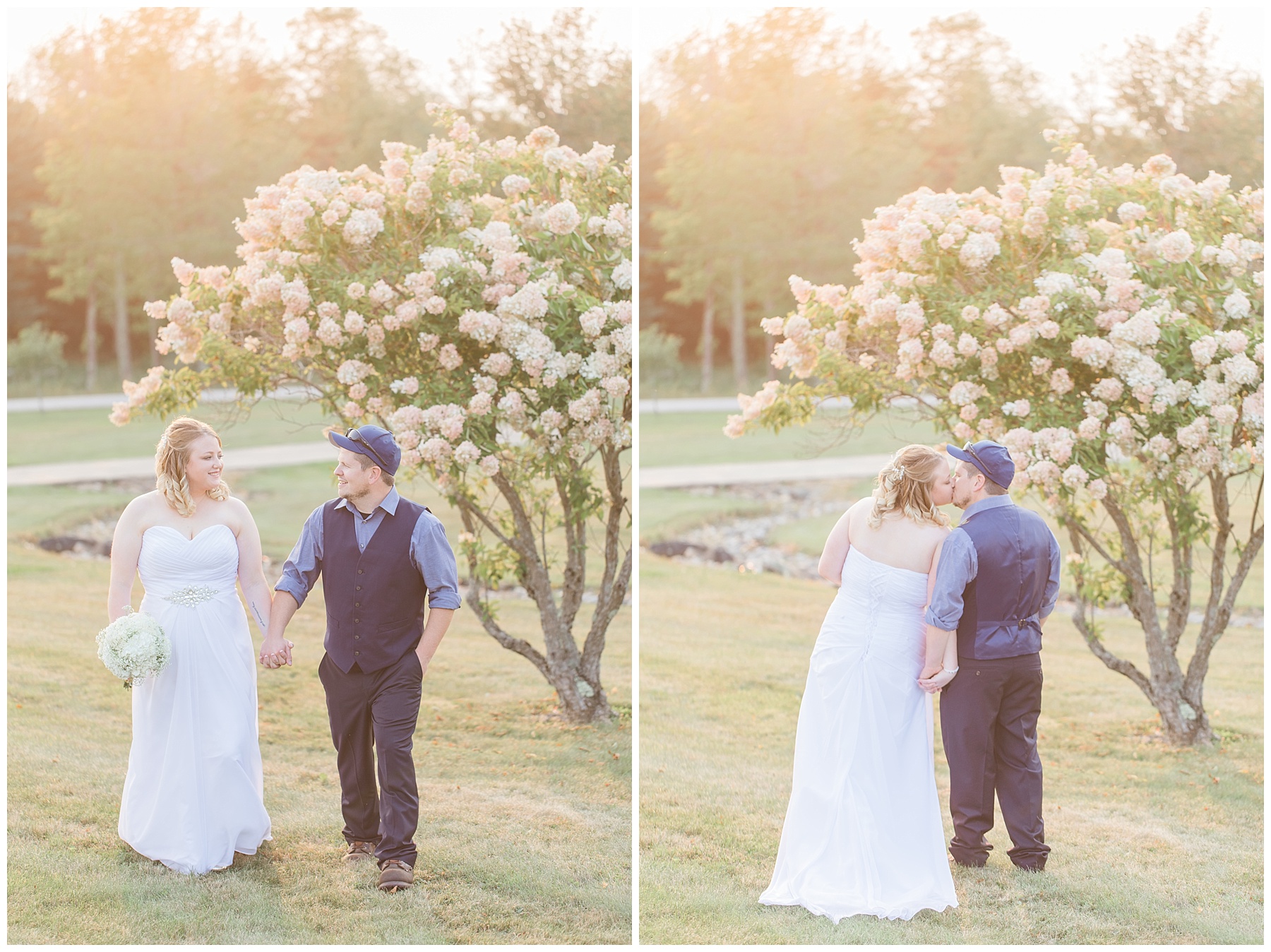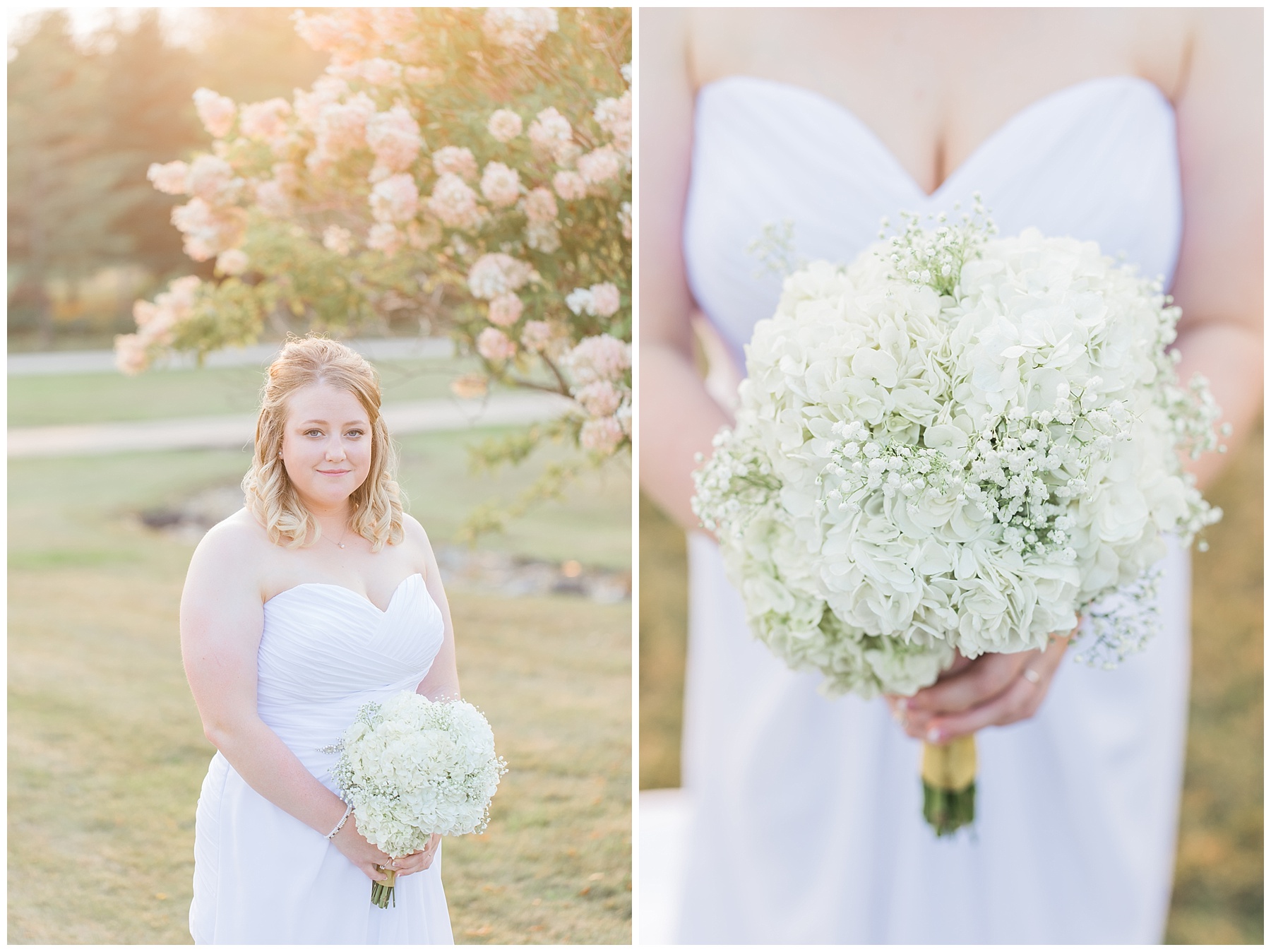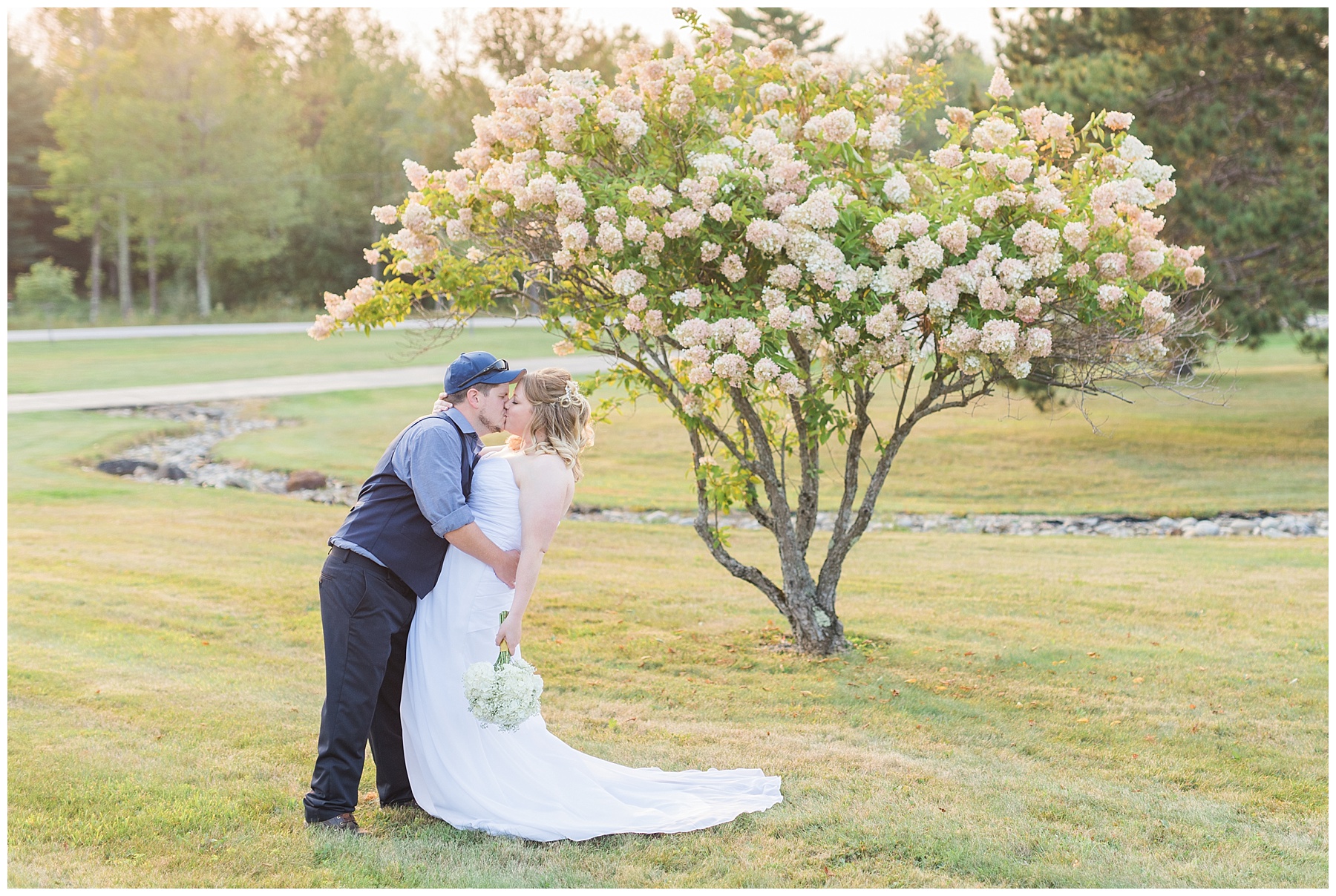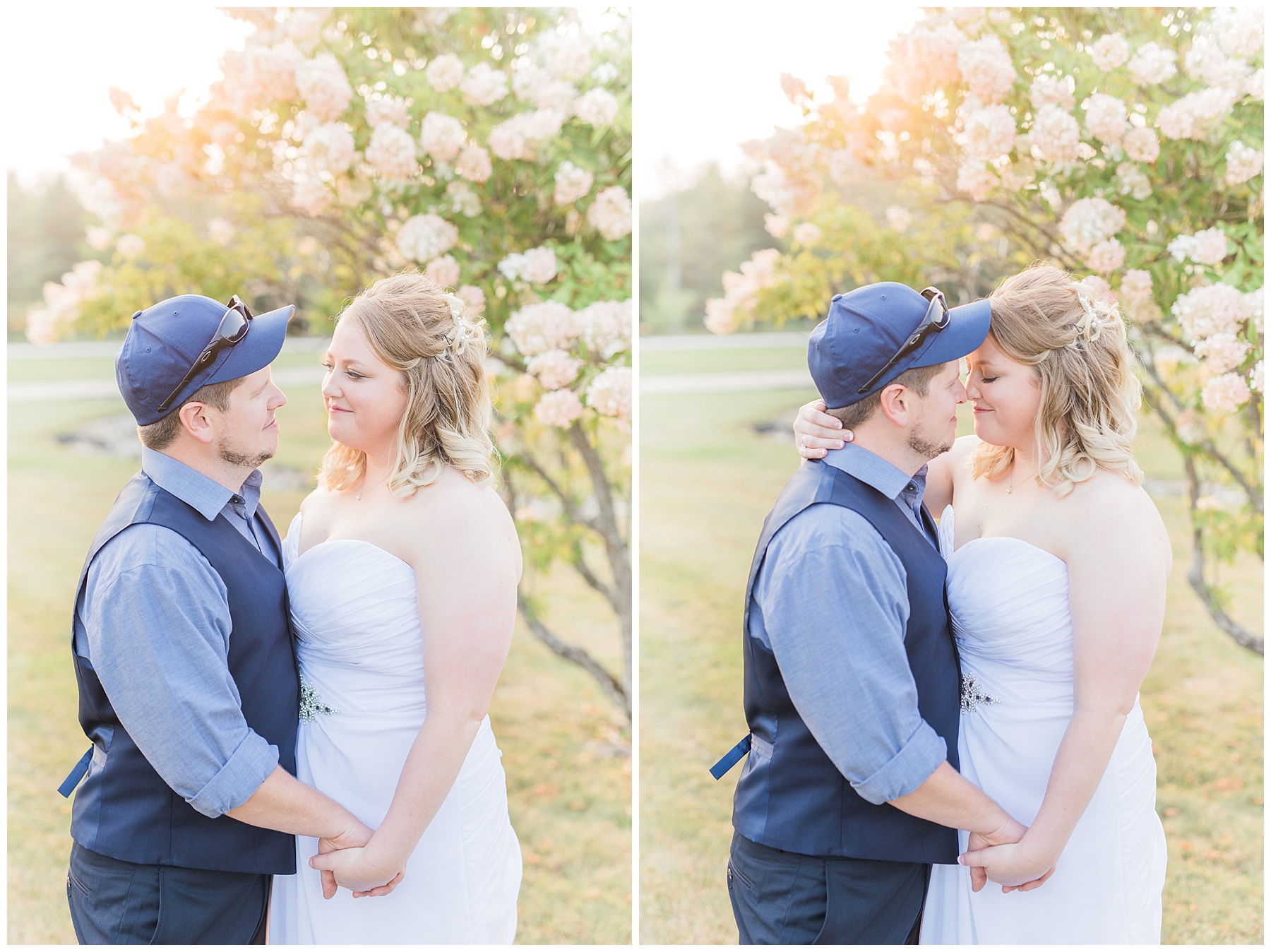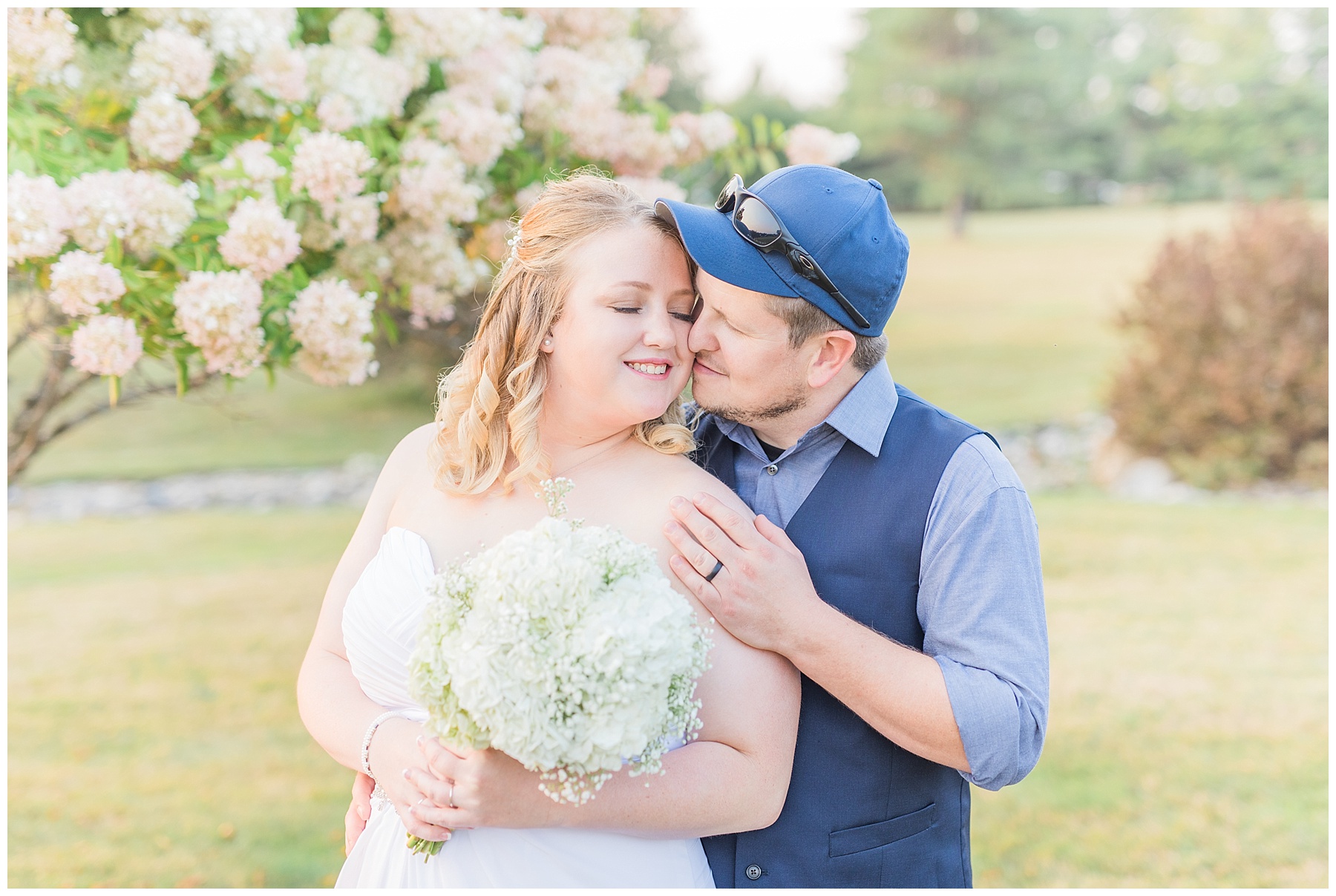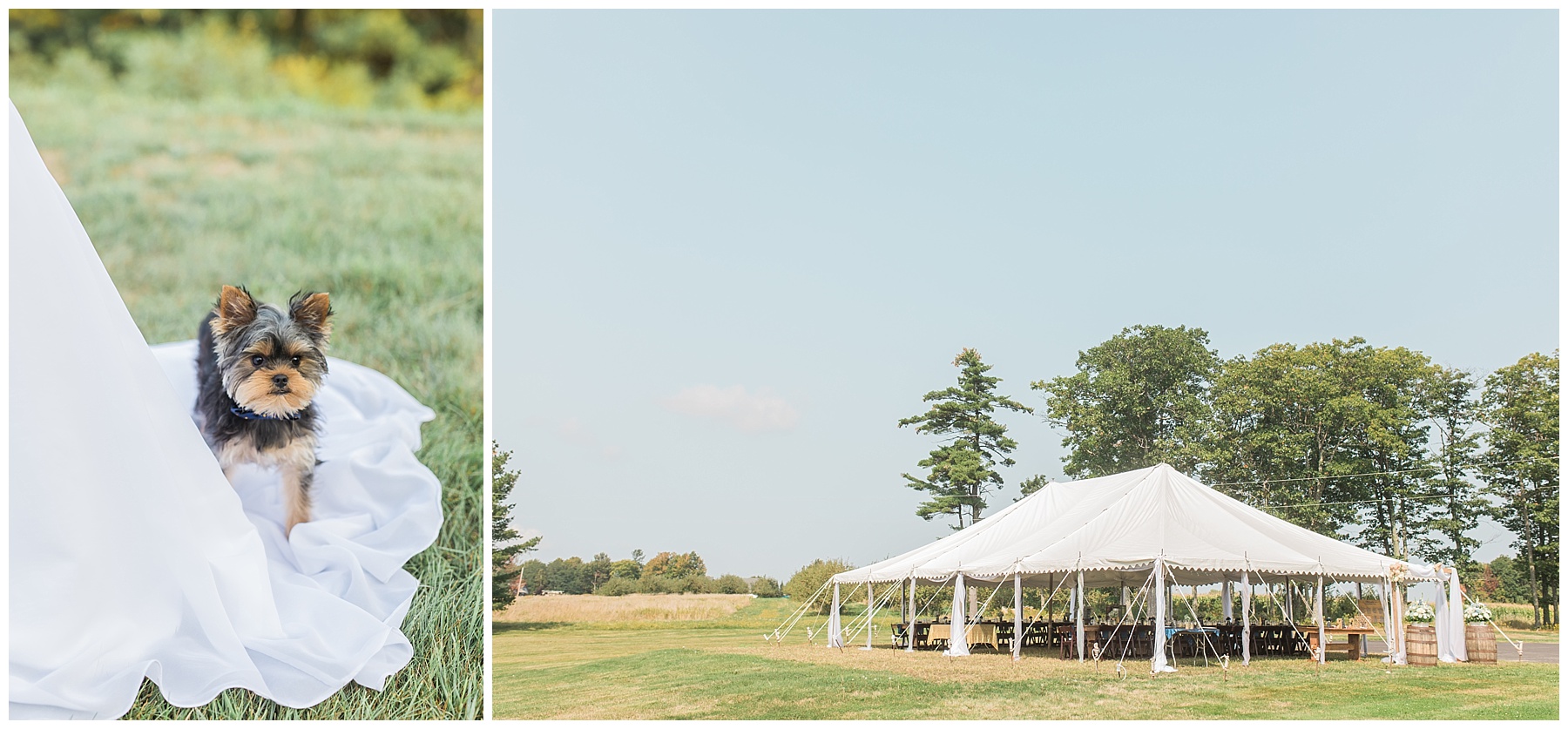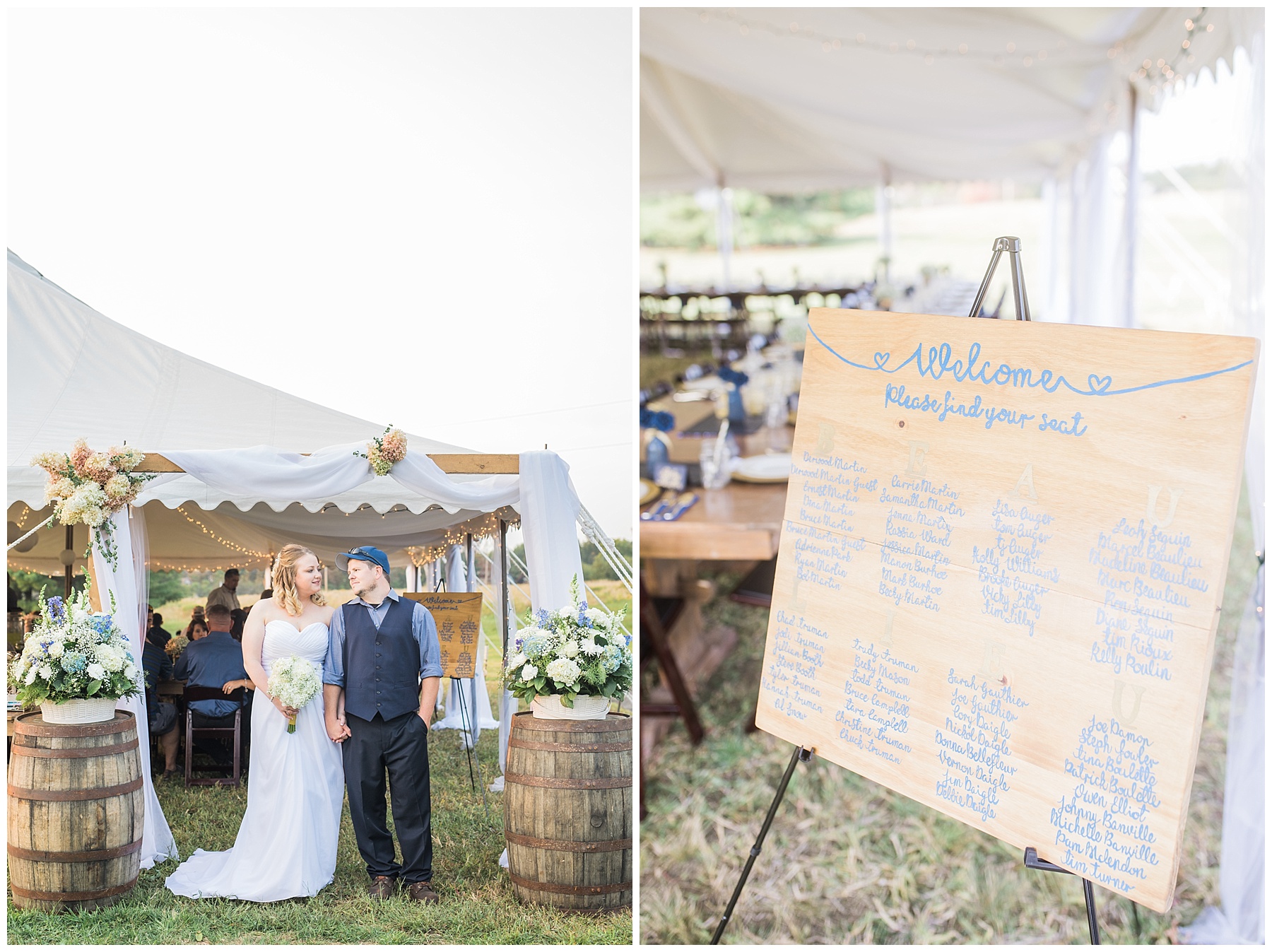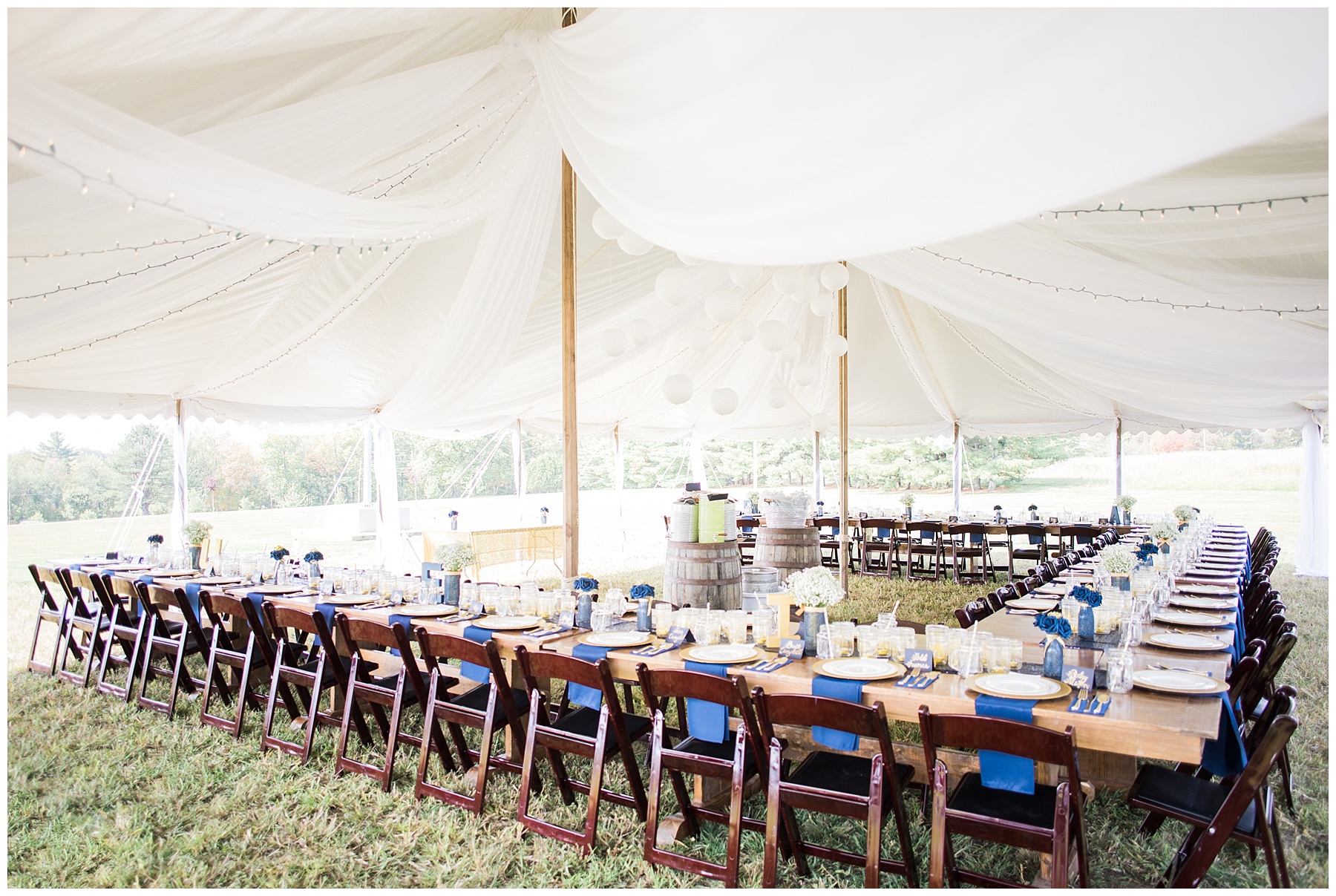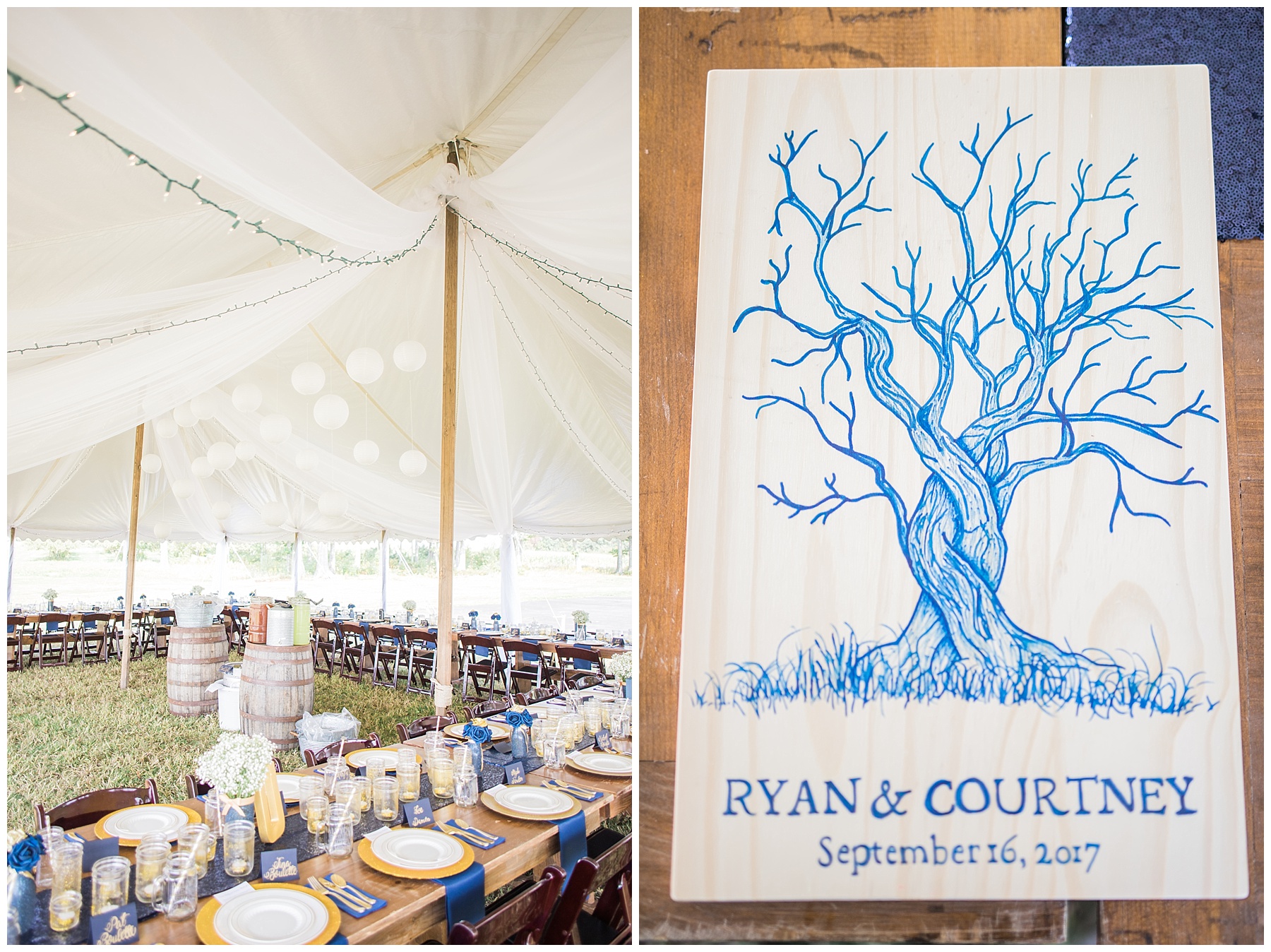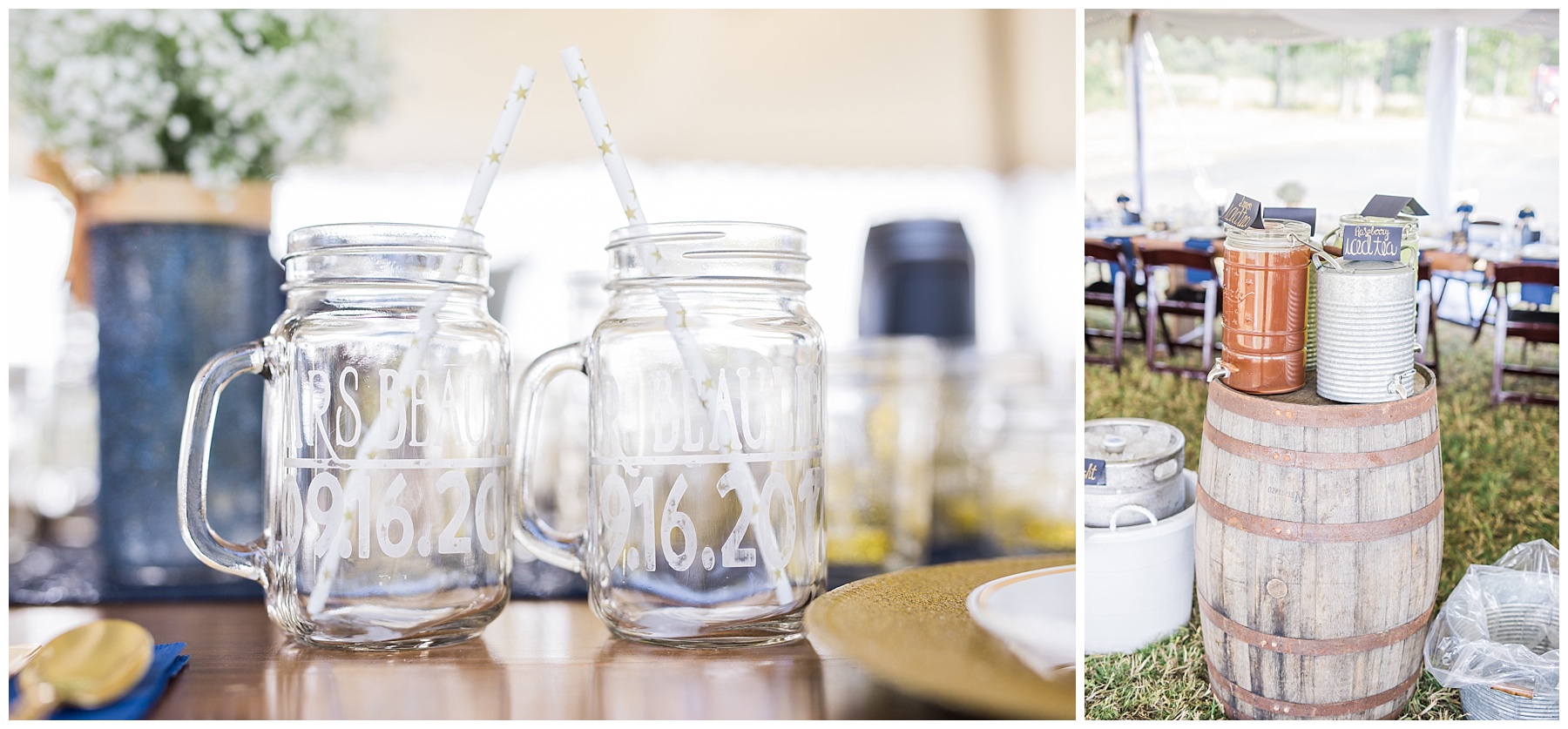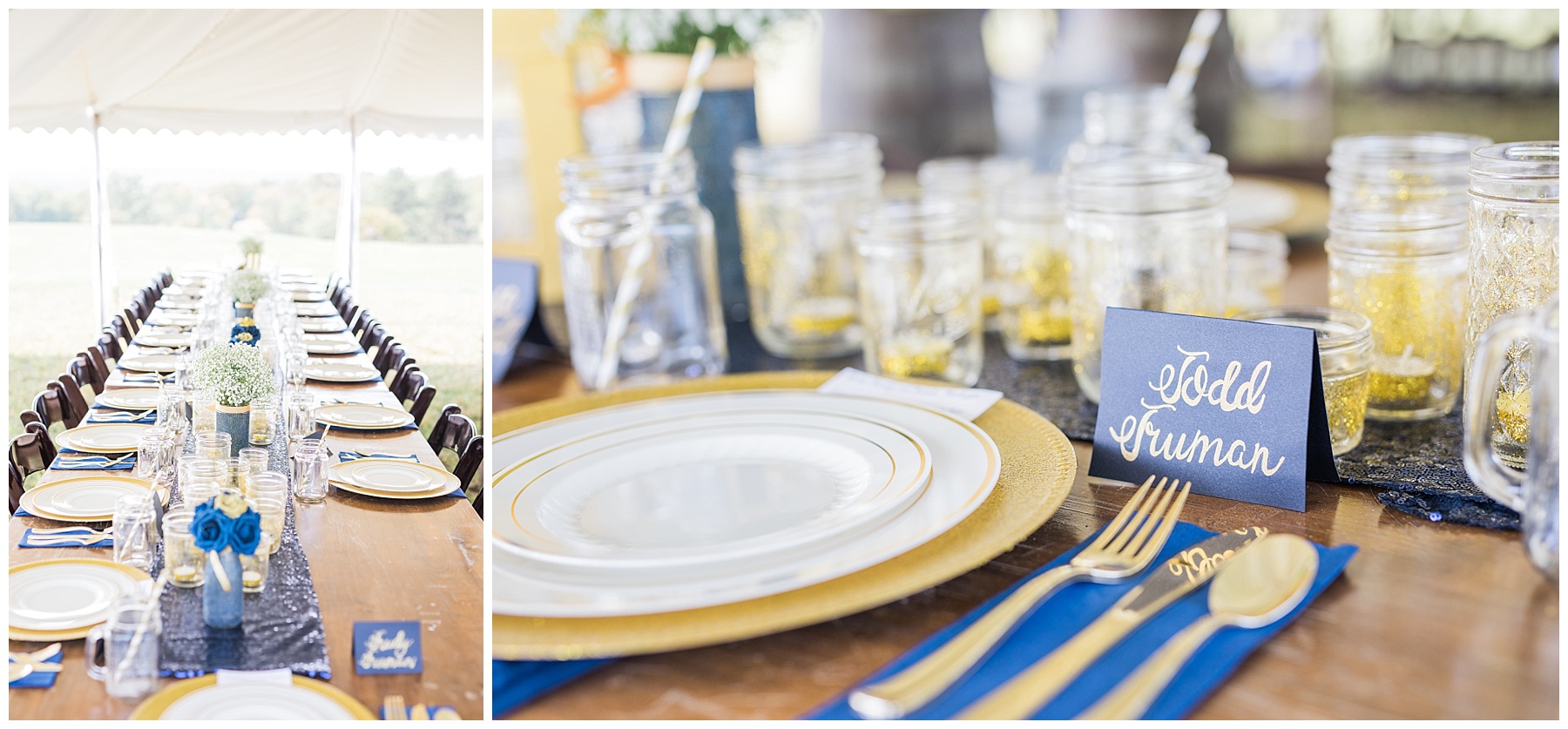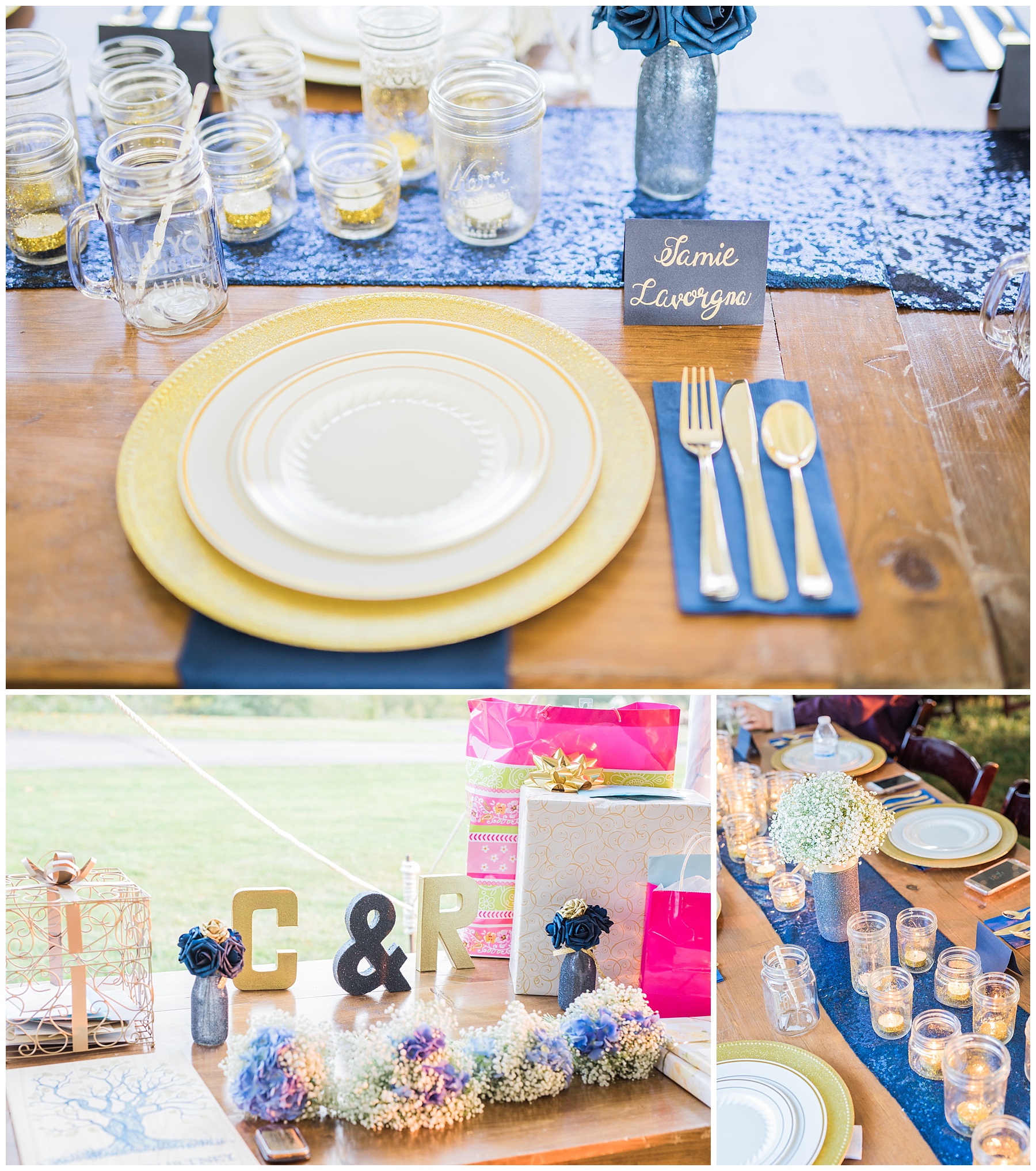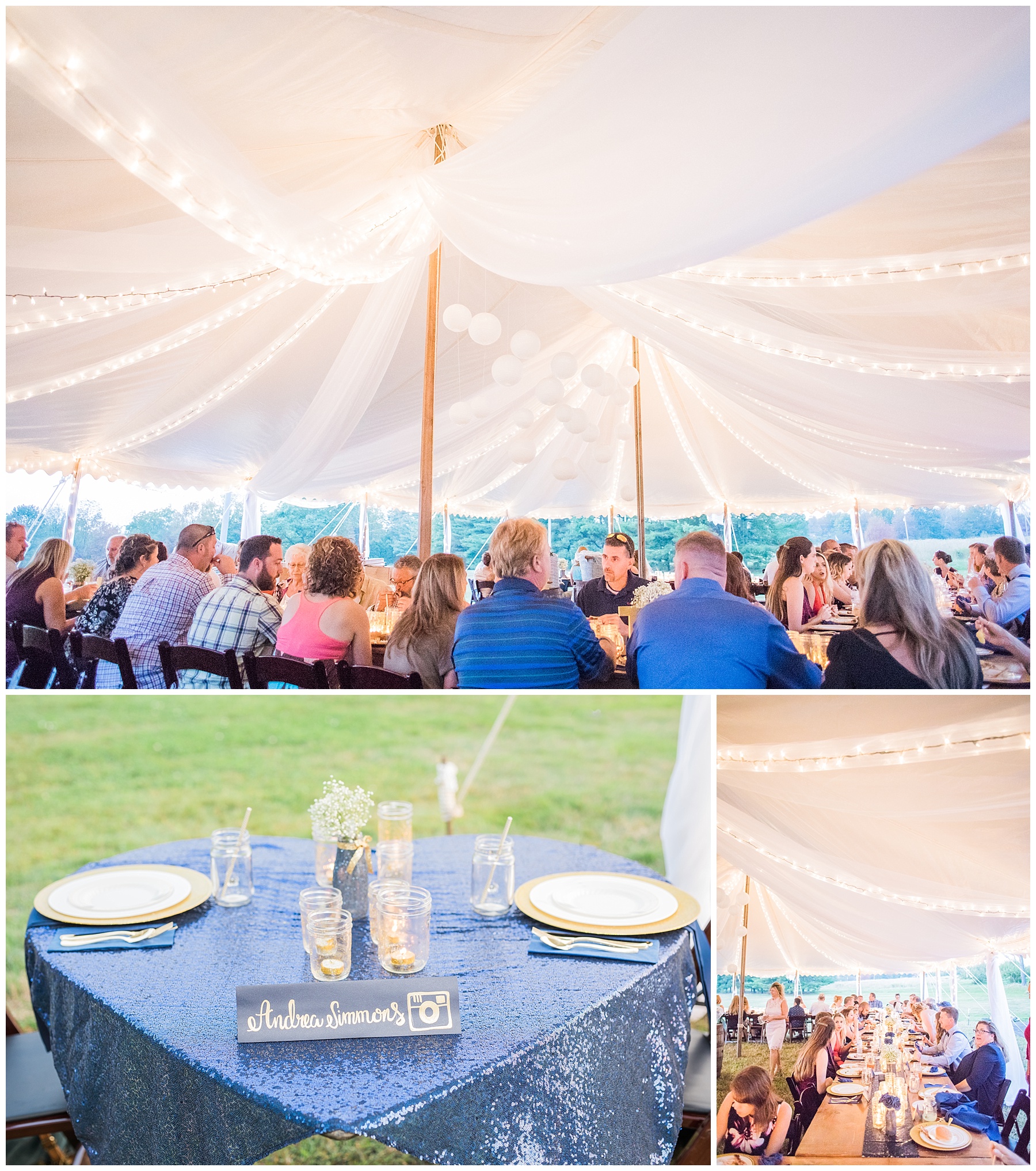 They even were kind enough to set aside a designated table for me and my second shooter to sit at! How fun is that?! (above)