Deanna and Jon's Camden Family Session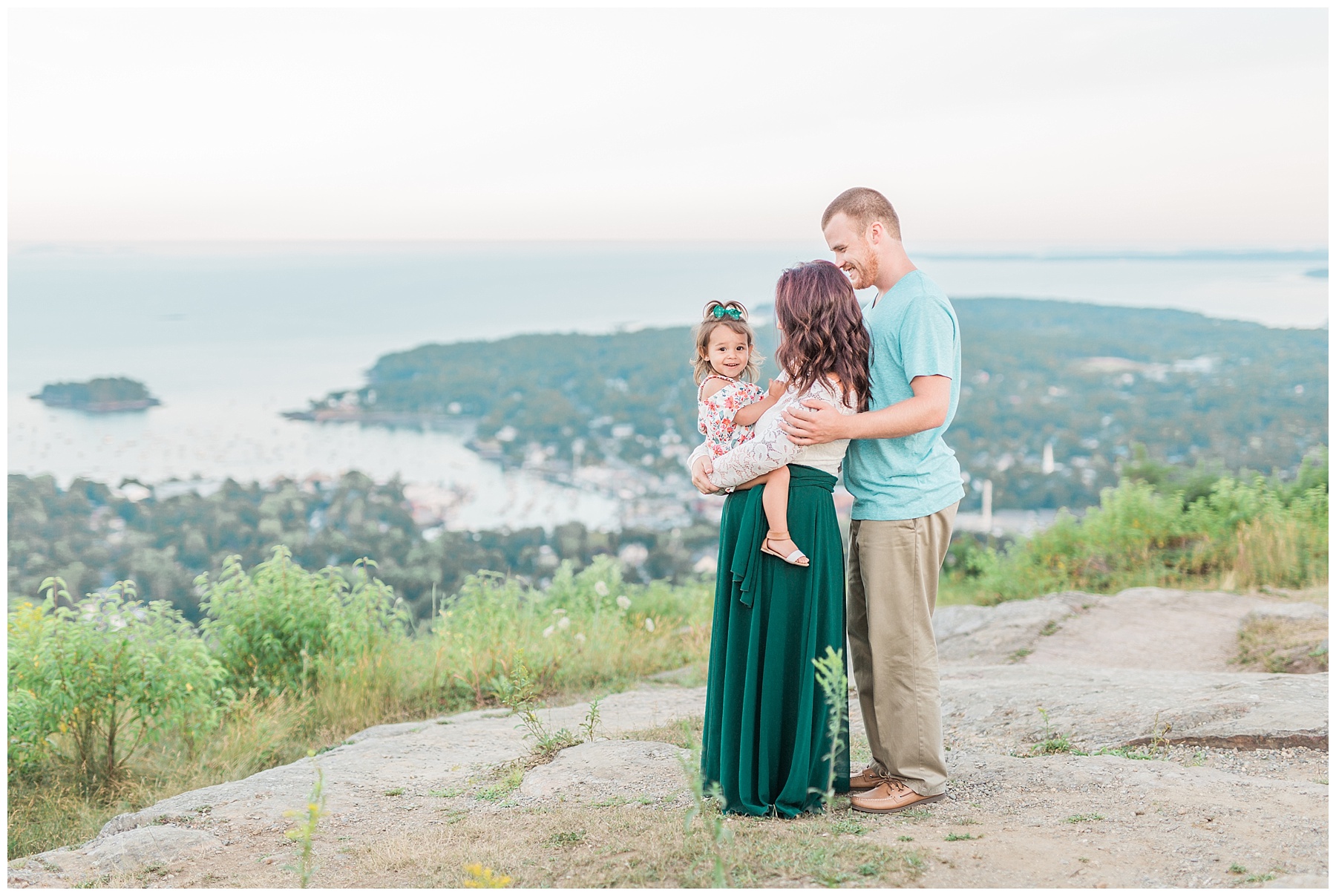 It's the highest honor when another photographer asks you to take their family photographs. I was thrilled when Deanna contacted me a few months ago. She was coming to Maine with her daughter and boyfriend to visit her family here.
I suggested we take pictures at the Camden Amphitheater and Harbor Park, and then take a short drive to the top of Mt. Battie for the end of the session. Deanna's daughter is almost 2, and boy is she a firecracker! I swear that girl never stopped moving! I loved photographing this gorgeous family, and I hope to see them the next time they are here in Maine!