Dustin and Allison's Mt. Battie Maternity Session | Camden Harbor and Amphitheater, Maine Maternity Photographer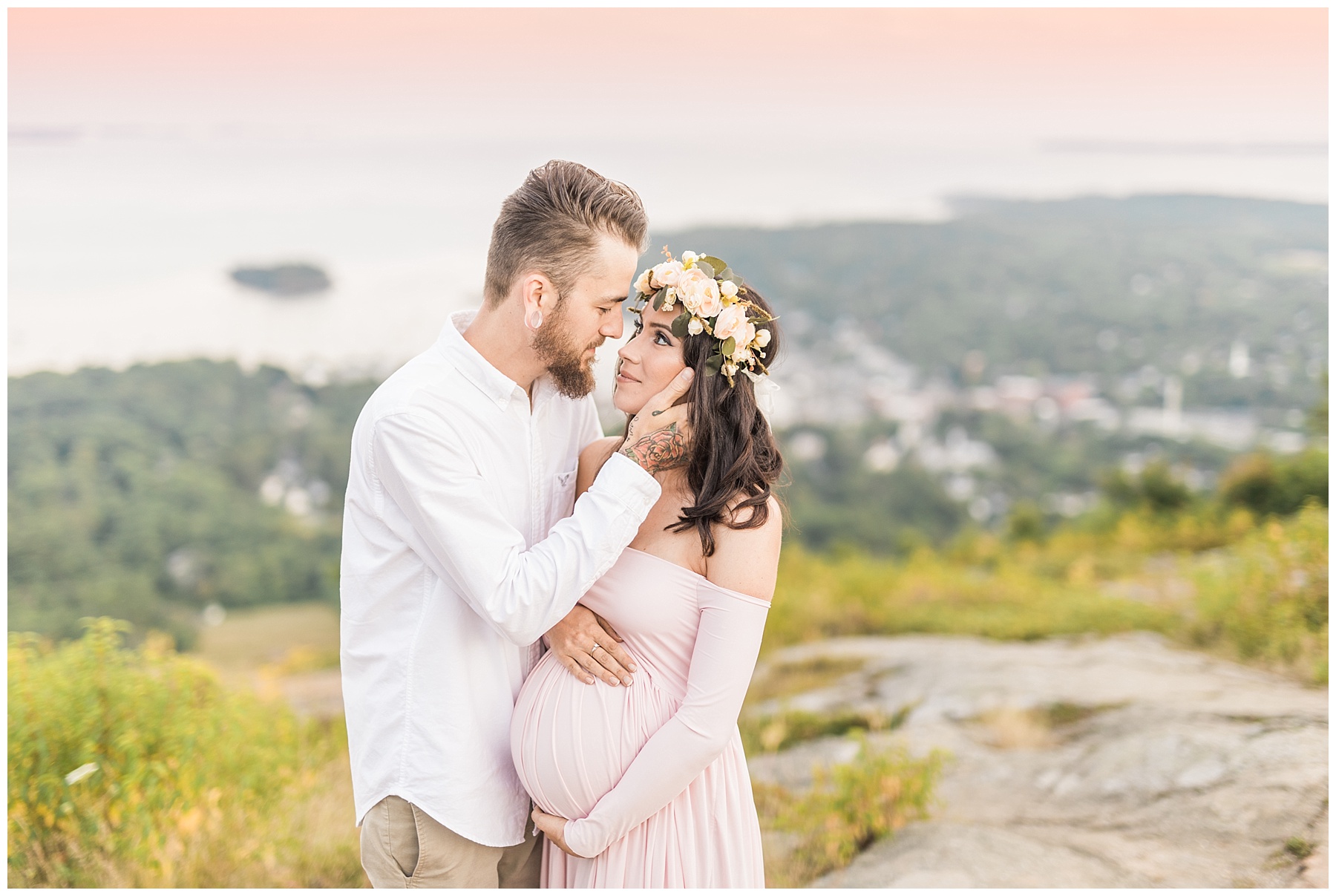 After photographing these two several times over the past 2 years as a couple, I was thrilled when they announced that they were expecting! They let me take the reigns and choose the perfect location for their maternity session, and I had been dying to take photos at one of my favorite places in Camden!
We started out at the Camden Amphitheater, where we were blessed with the most gorgeous angelic light! We walked around the area, taking advantage of the beautiful flowers that were blooming in the harbor area. Then we took a short drive to the top of Mt. Battie, where the sun was just hitting the horizon and gave us a perfect cotton-candy sunset! I couldn't have asked for a better session! Big sister Saylor has just the sweetest smile and can't wait to be a big sister!