Dustin and Allison's Couples Photoshoot at the Cumberland County Fair, Maine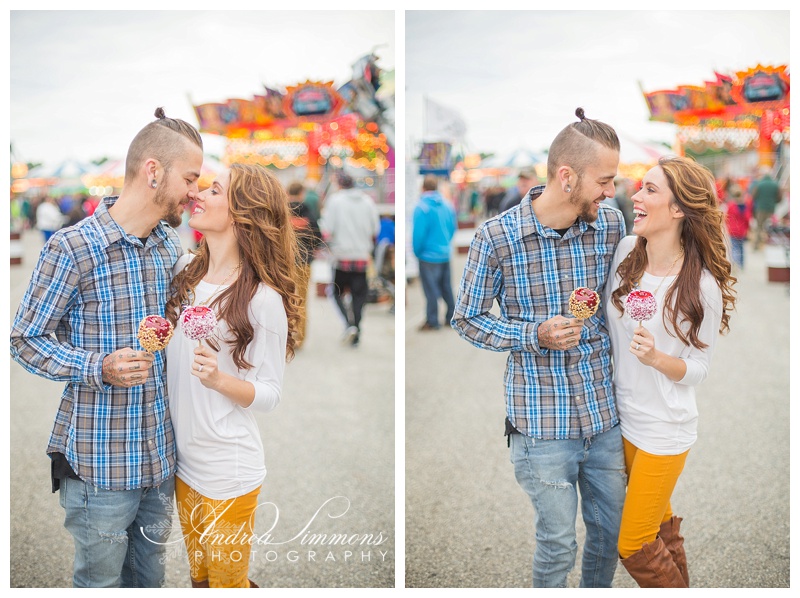 Dustin and Allison are a downright gorgeous couple, and when they were engaged, we though it would be fun to do a Fair Engagement shoot!  But they were so excited to get married, they ended up having a small, intimate ceremony sooner than expected.  So what better way to celebrate getting married than a photoshoot!
We met up at the Cumberland County Fair in Maine, and although it was colder than we expected, they were completely natural in front of the camera. There was so much going on around us that I had to yell for them to hear me!  They even got sung to by the Exchange Street Quartet spontaneously! Thanks for helping me fulfill my vision for this shoot Dustin and Allison – you two are so adorable!