Family Spring Mini Session at Augusta's Capitol Park – Part 2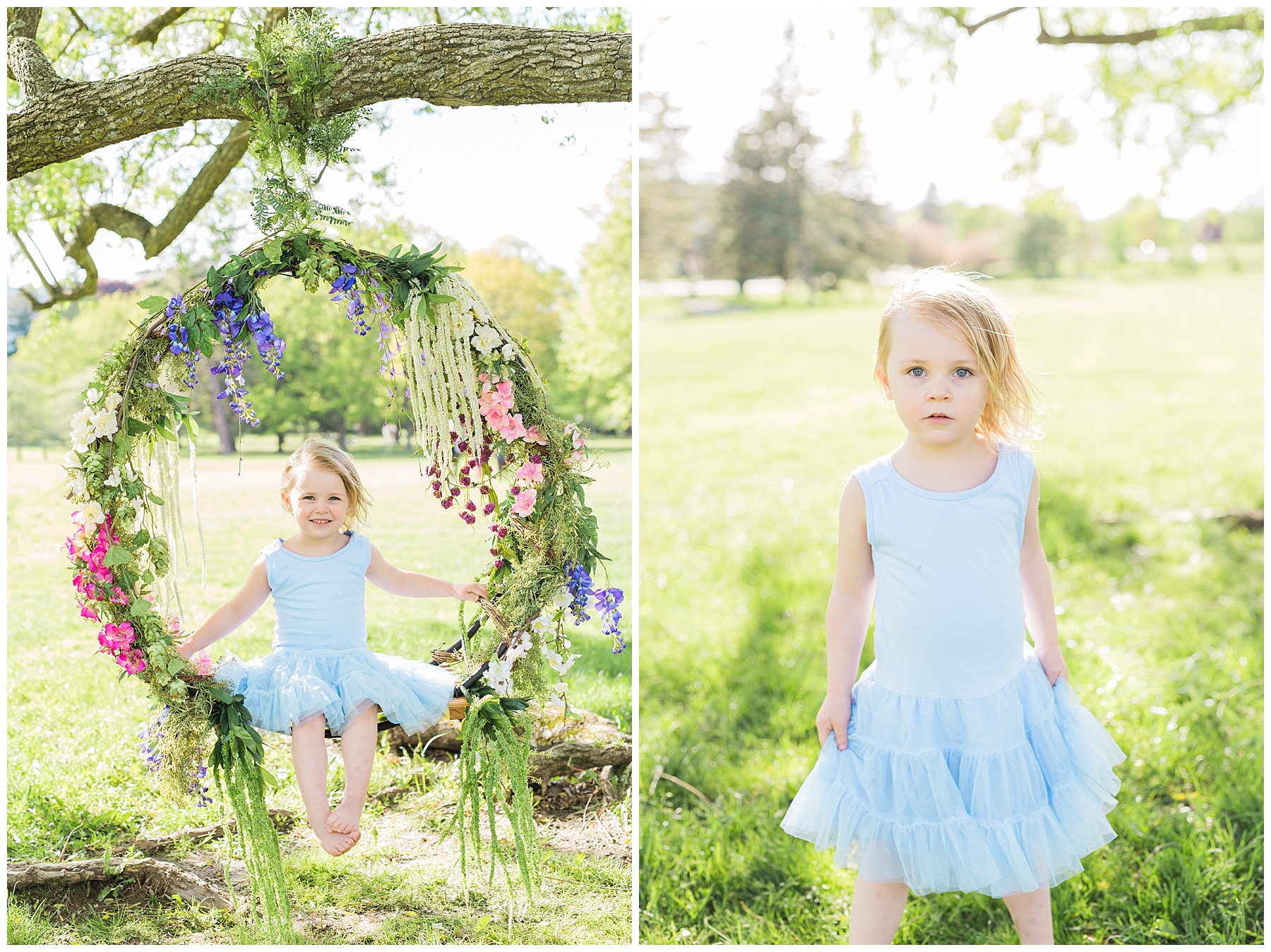 I had so many amazing family sessions this Spring, that I couldn't possibly sum them up in one post! I love providing these images that families will have hanging in their homes for years!
As I mentioned in Part 1 of this post, there's nothing better than seeing Spring colors, trees, and flowers pop up all around you after a long Maine winter! This family below showed up with beautifully co-ordinated outfits and smiles all around. After doing a few photos of their youngest child in our floral swing, we took some fun family photos around the Park!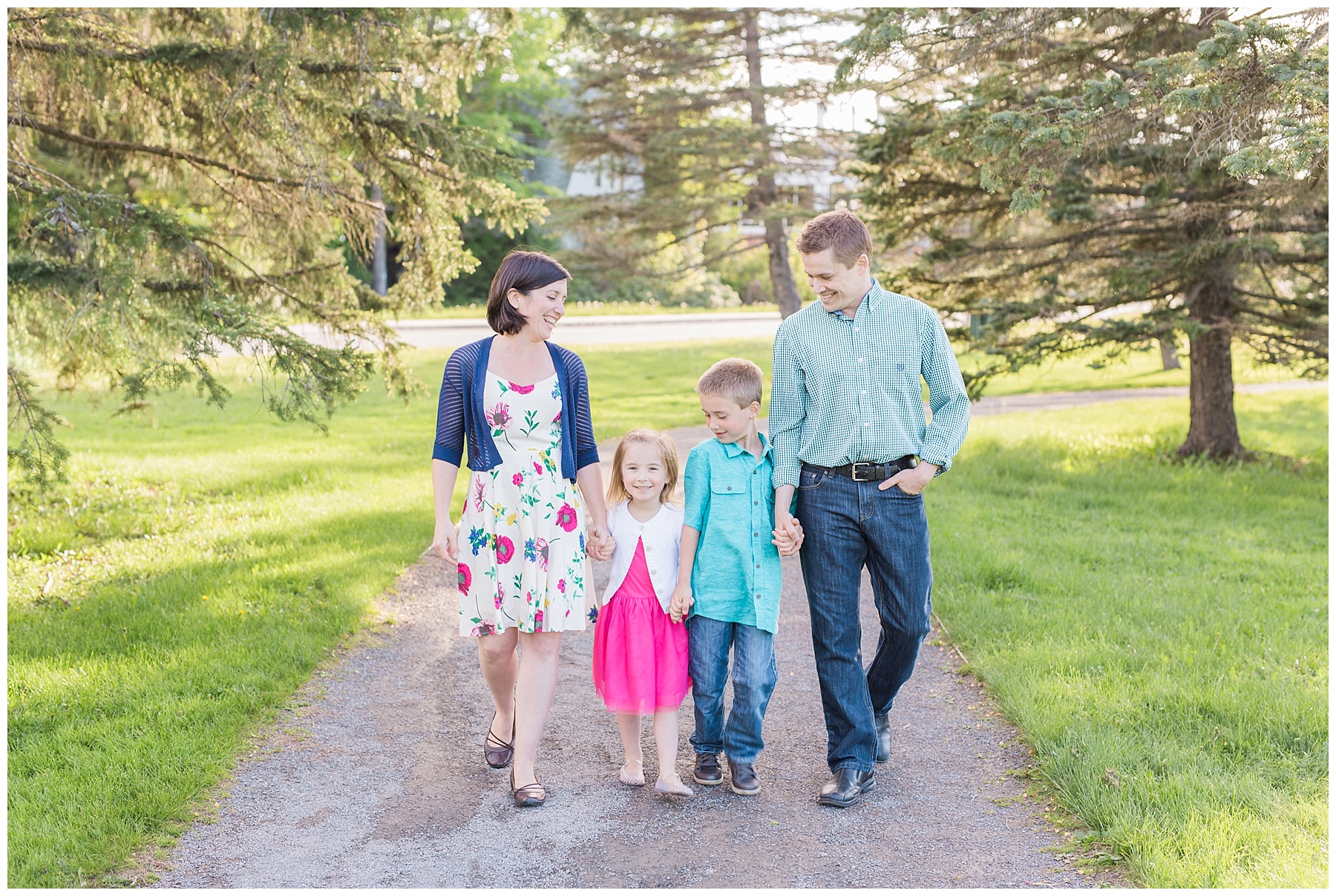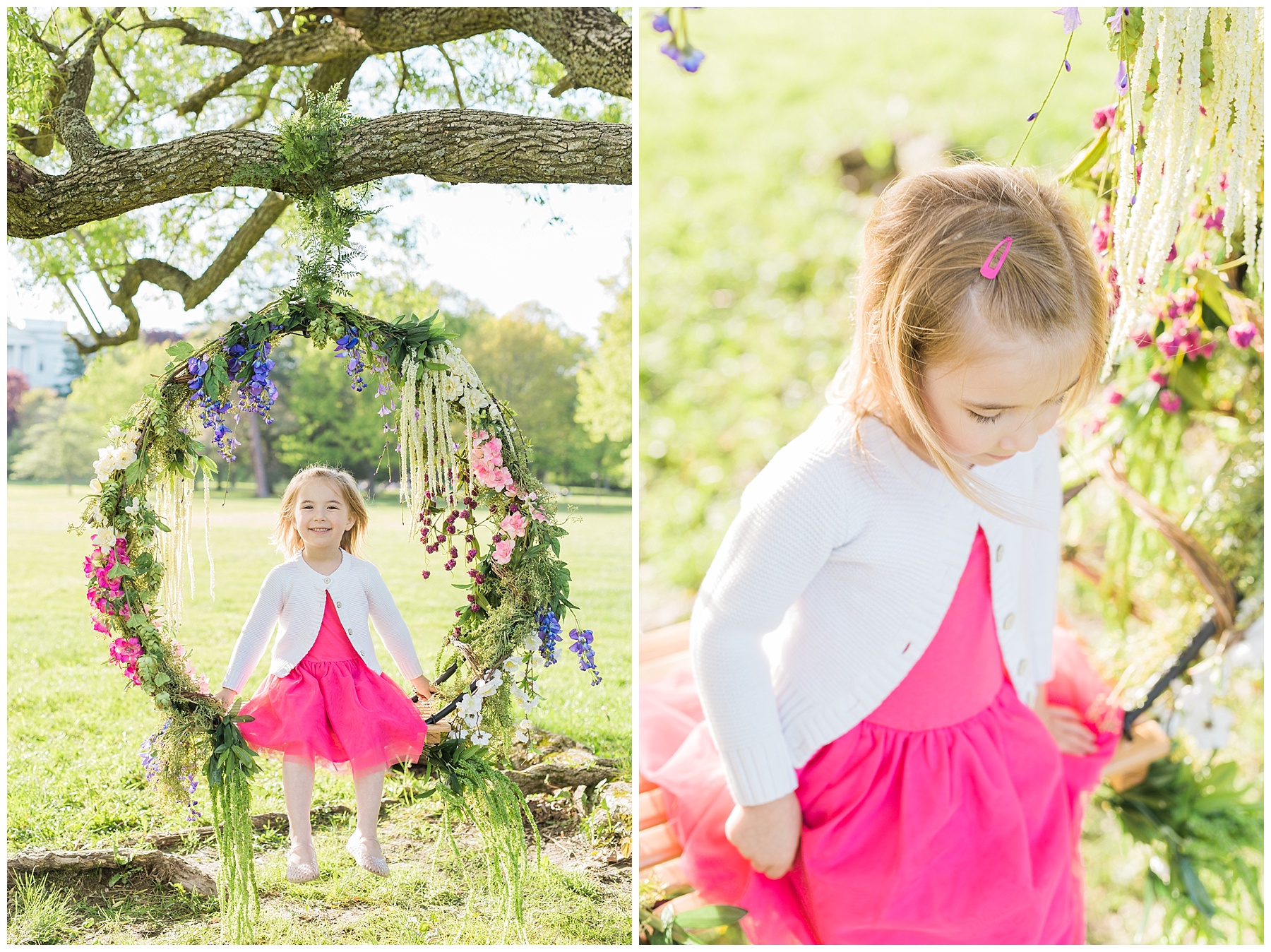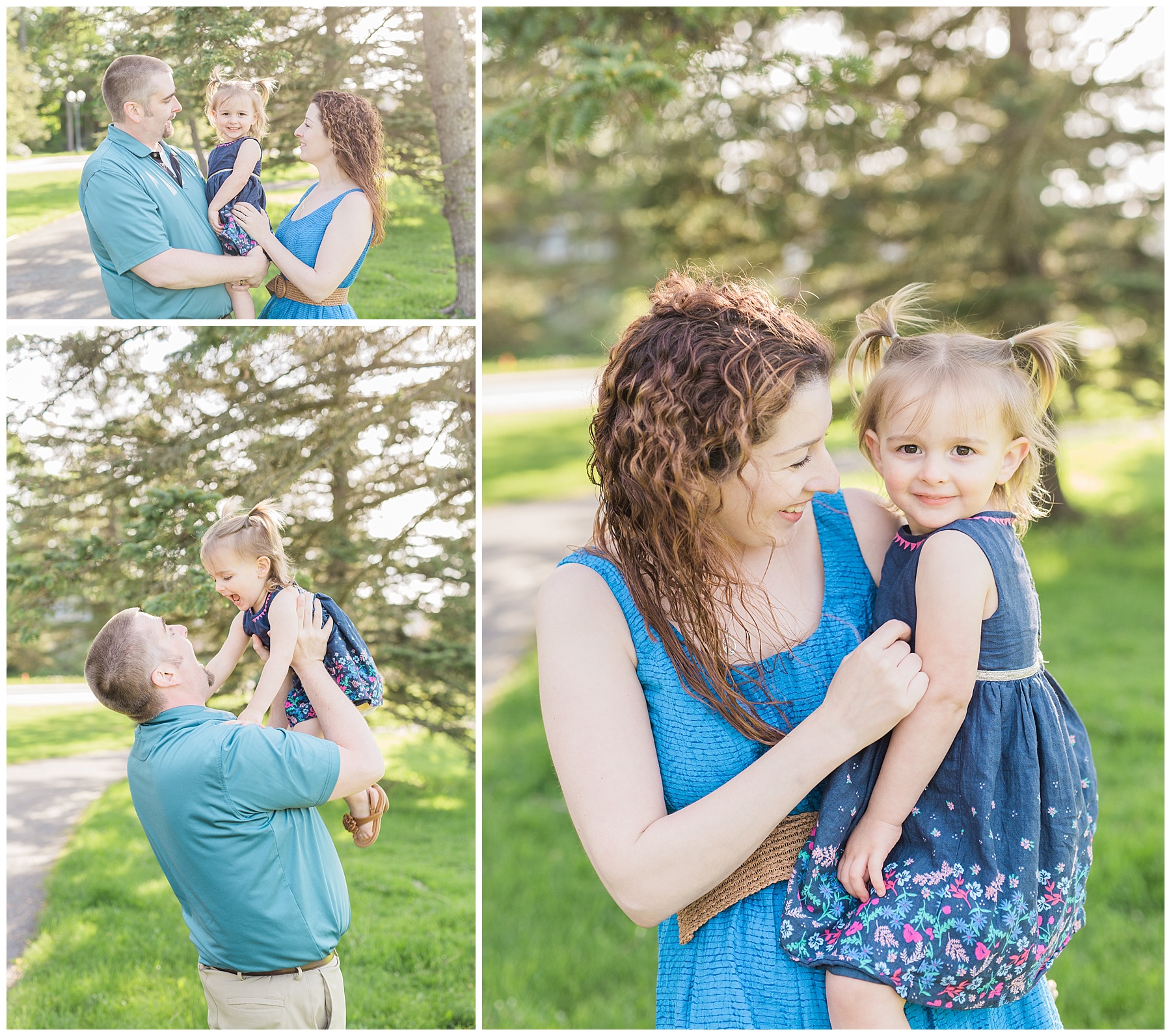 Anyone who has a toddler knows how much they love playing with Mom's necklace! This gave us the perfect opportunity to capture a sweet moment between this little girl and her Mommy!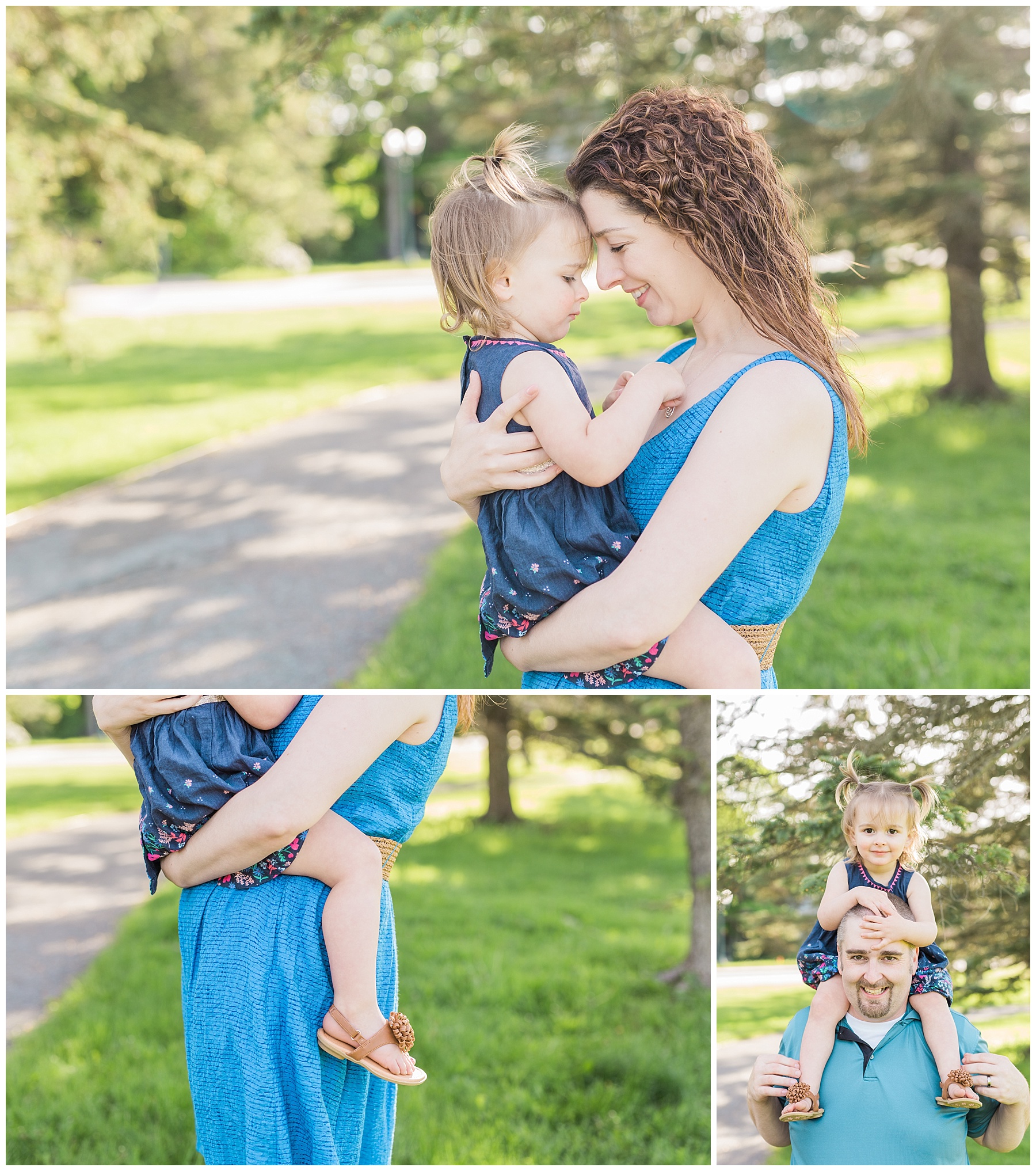 I just love the soft pink blooms on the trees behind this couple! The lighting was just perfect for this gorgeous couple!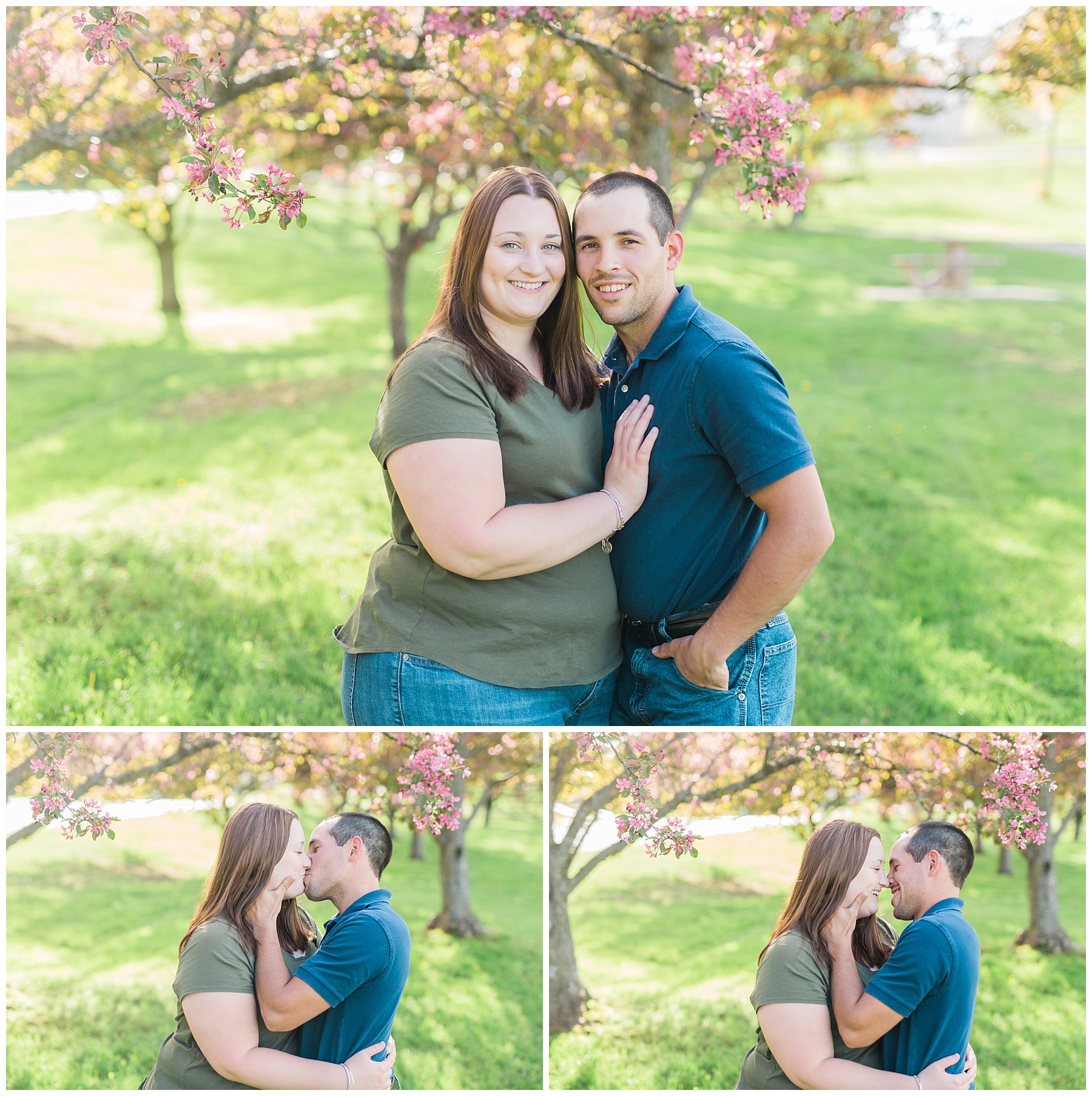 These brother/sister twins were so fun to photograph! Love the zoomed in shot of their eyes that their Mom suggested doing!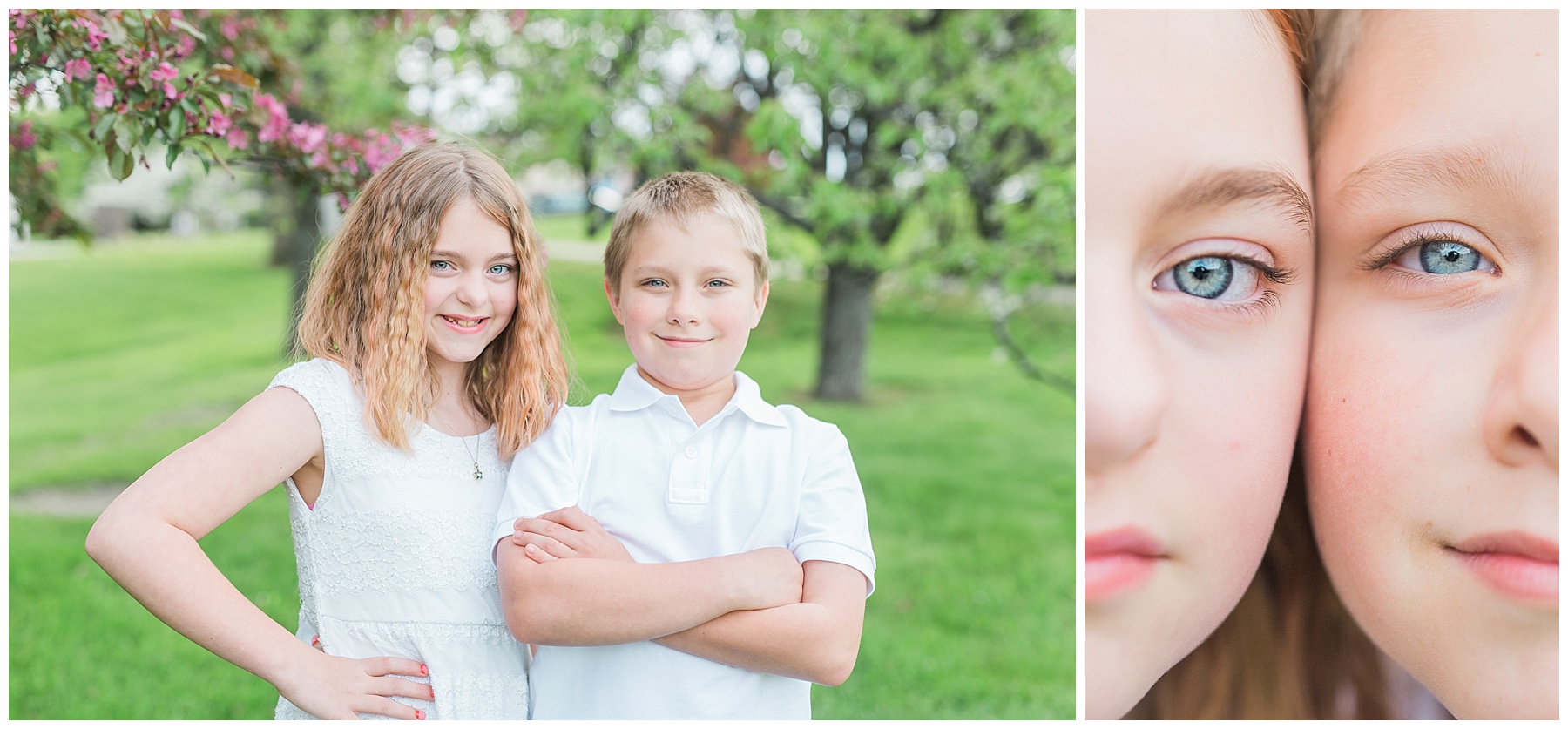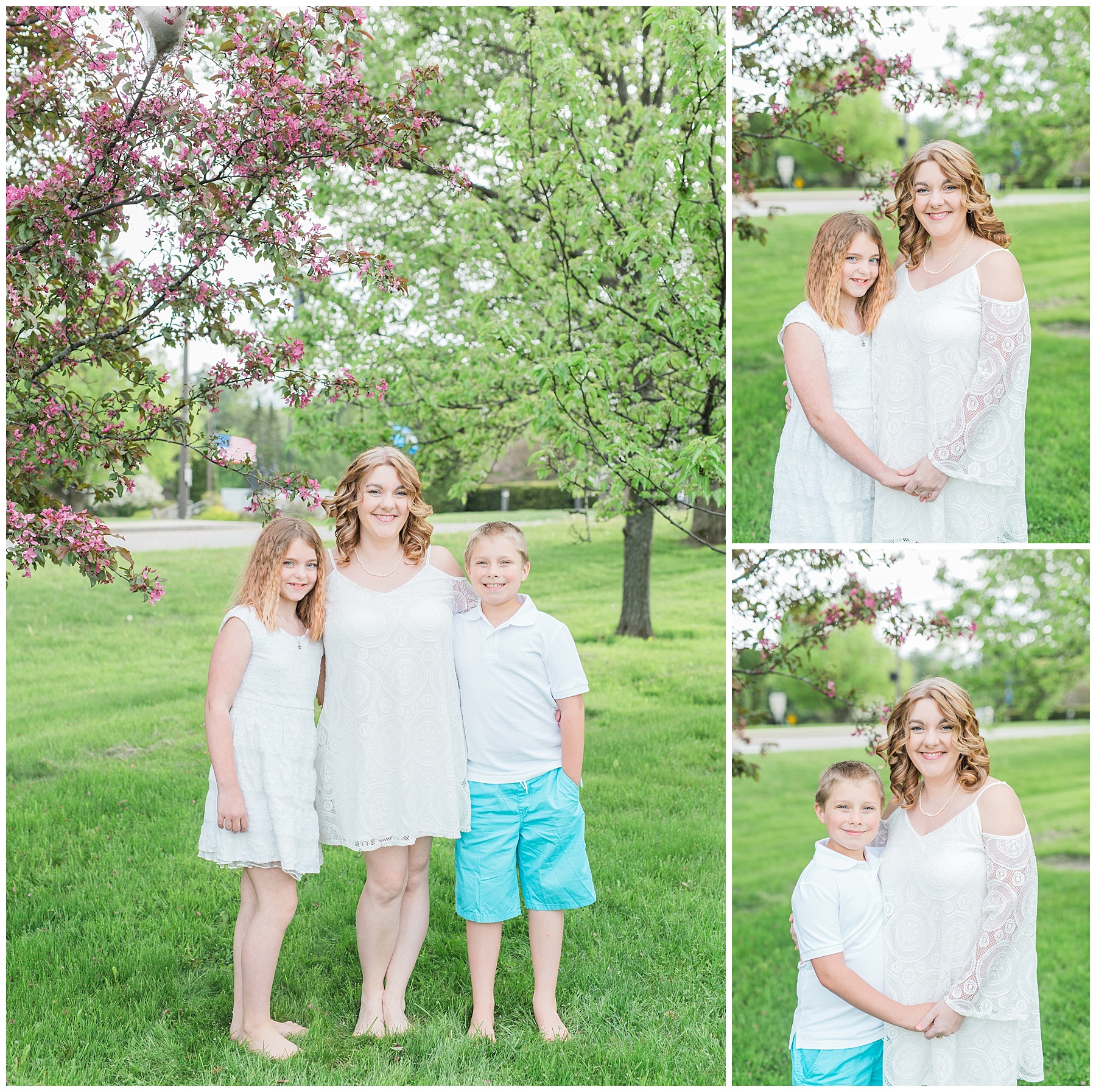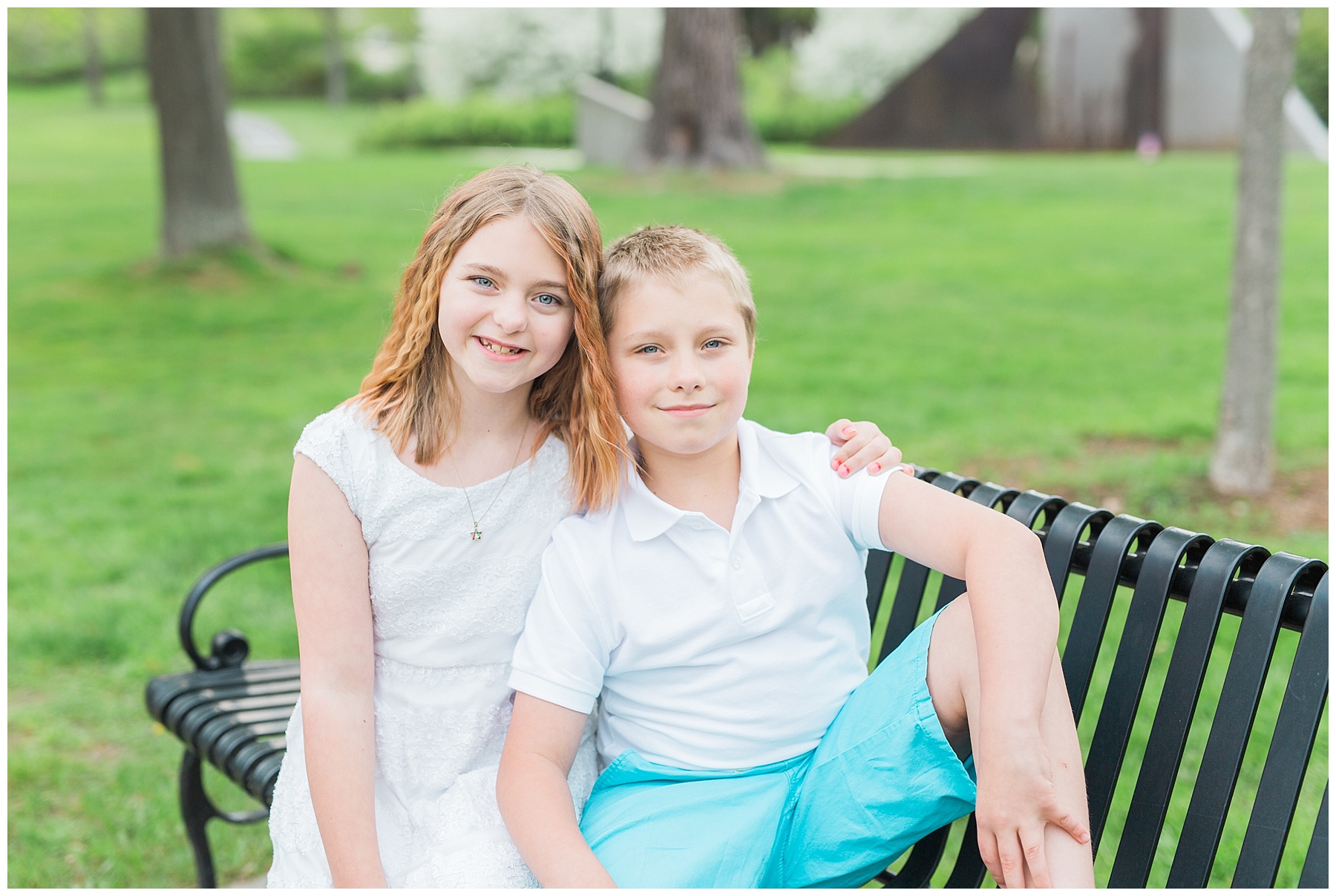 I love photographing these families each year! Mom was sure to come in for a few photos with her three daughters below.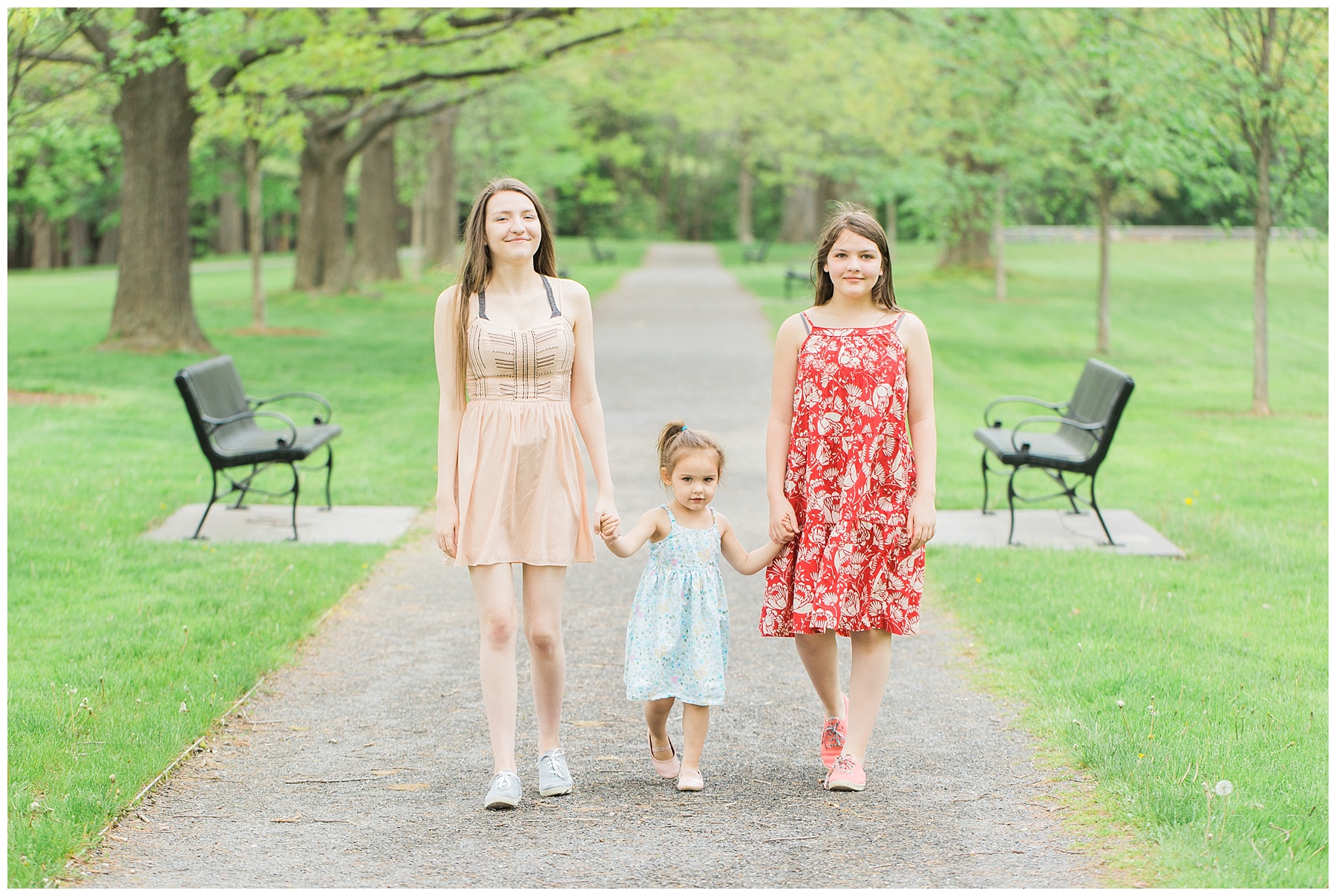 This sweet family took some lovely photos under the willow tree at Capitol Park. I had to grab a few shots of this lively girl twirling in the grass!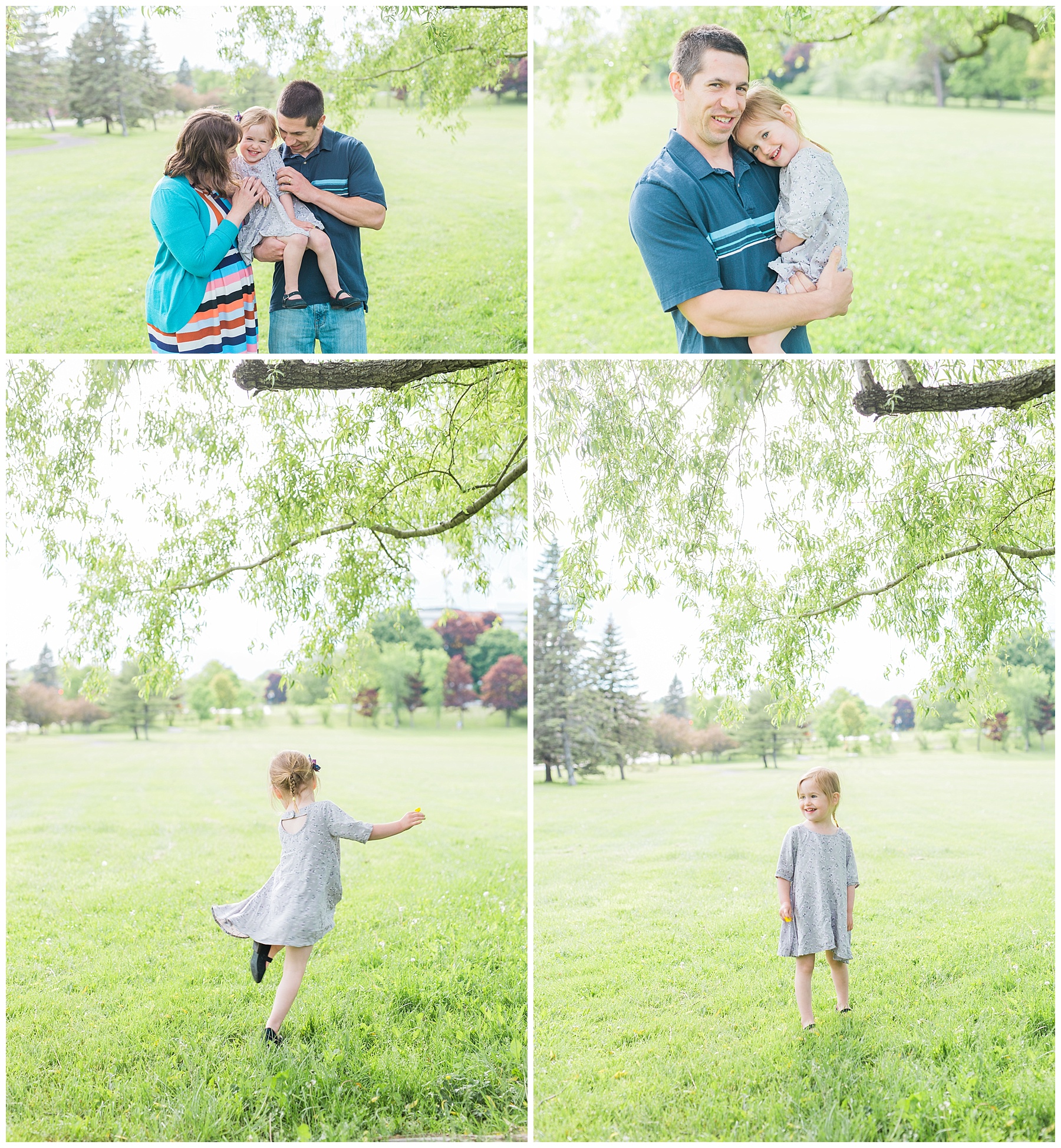 Another lovely set of twins! These girls are going into their Senior year of High School next year!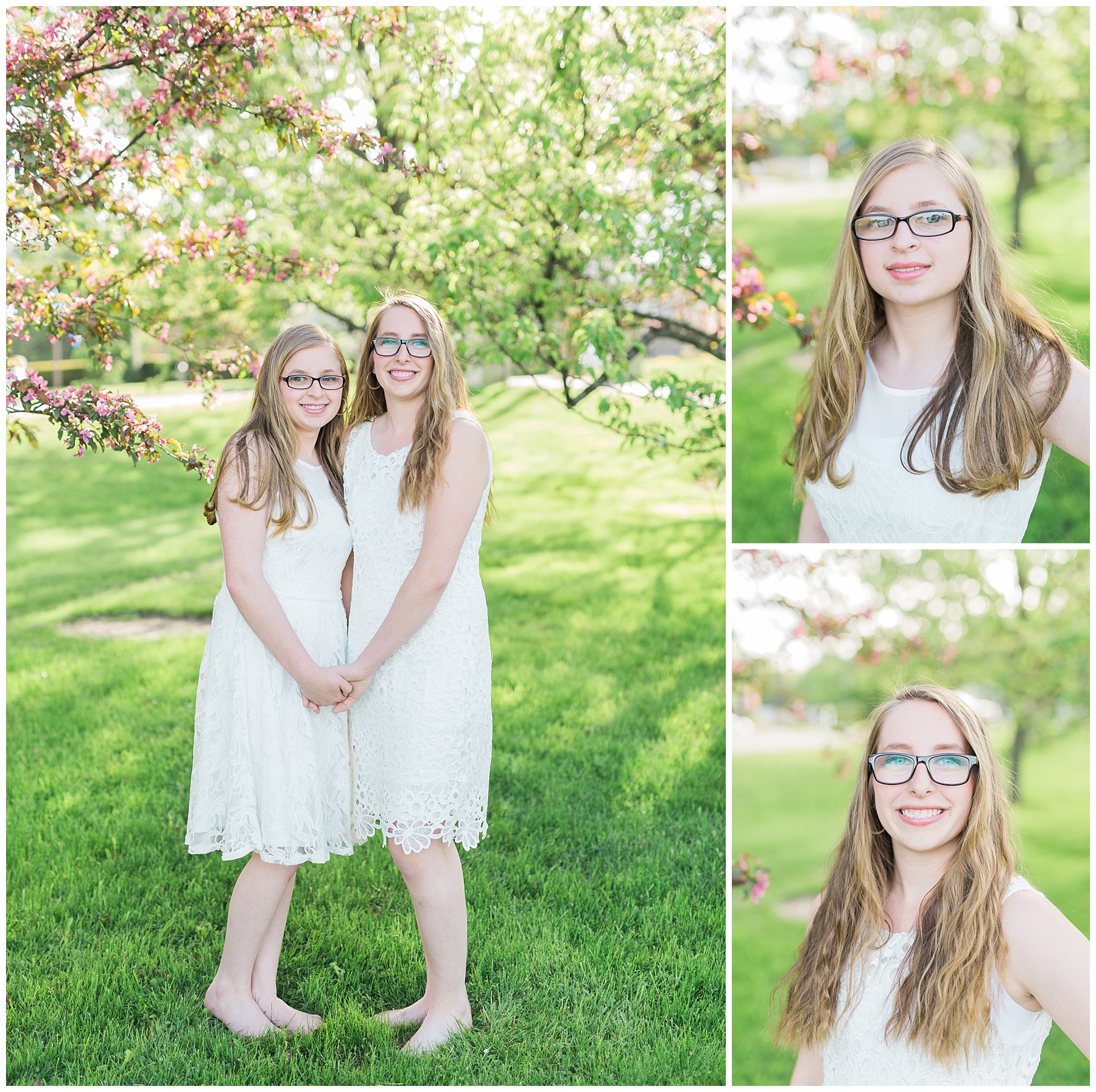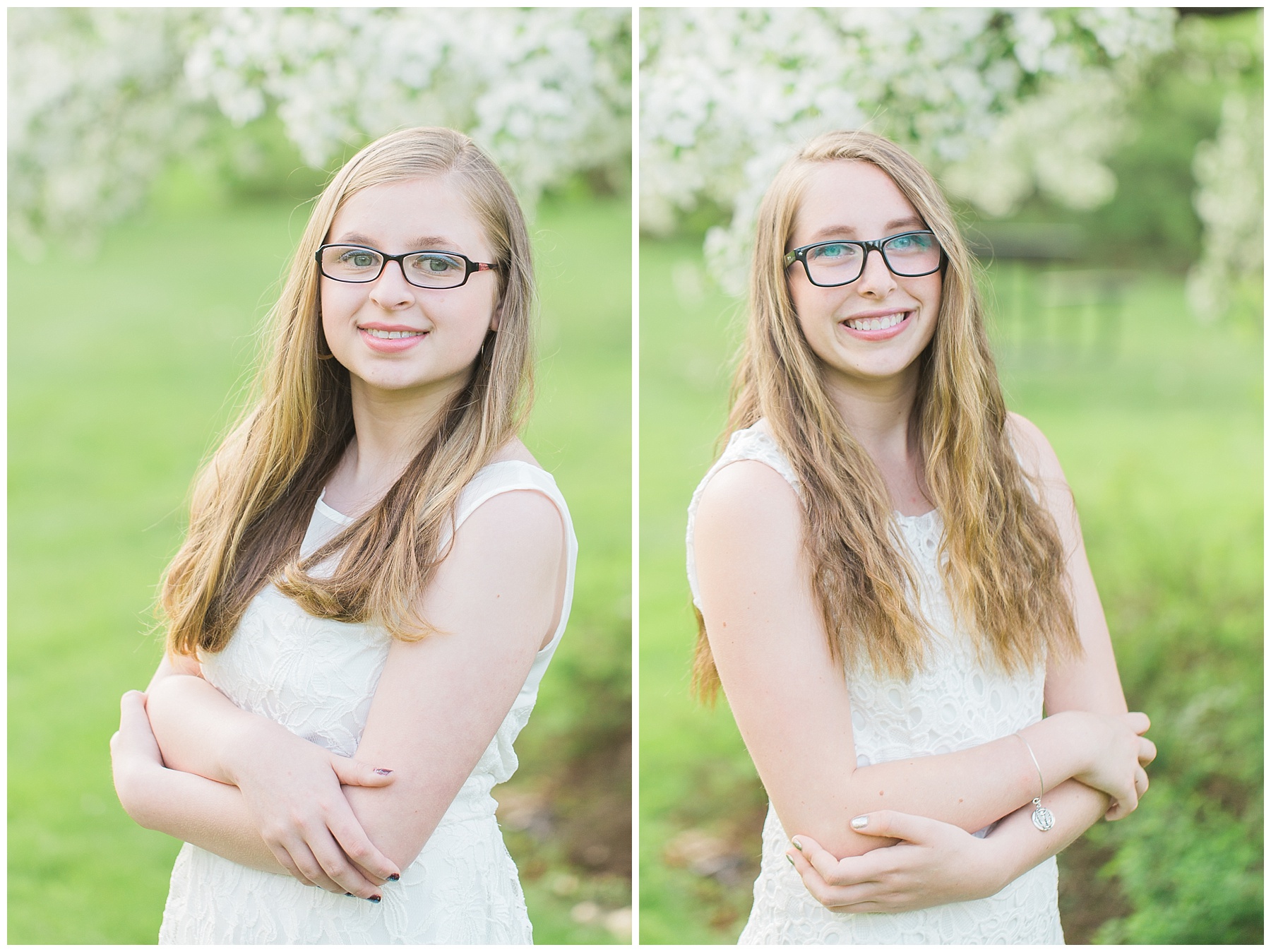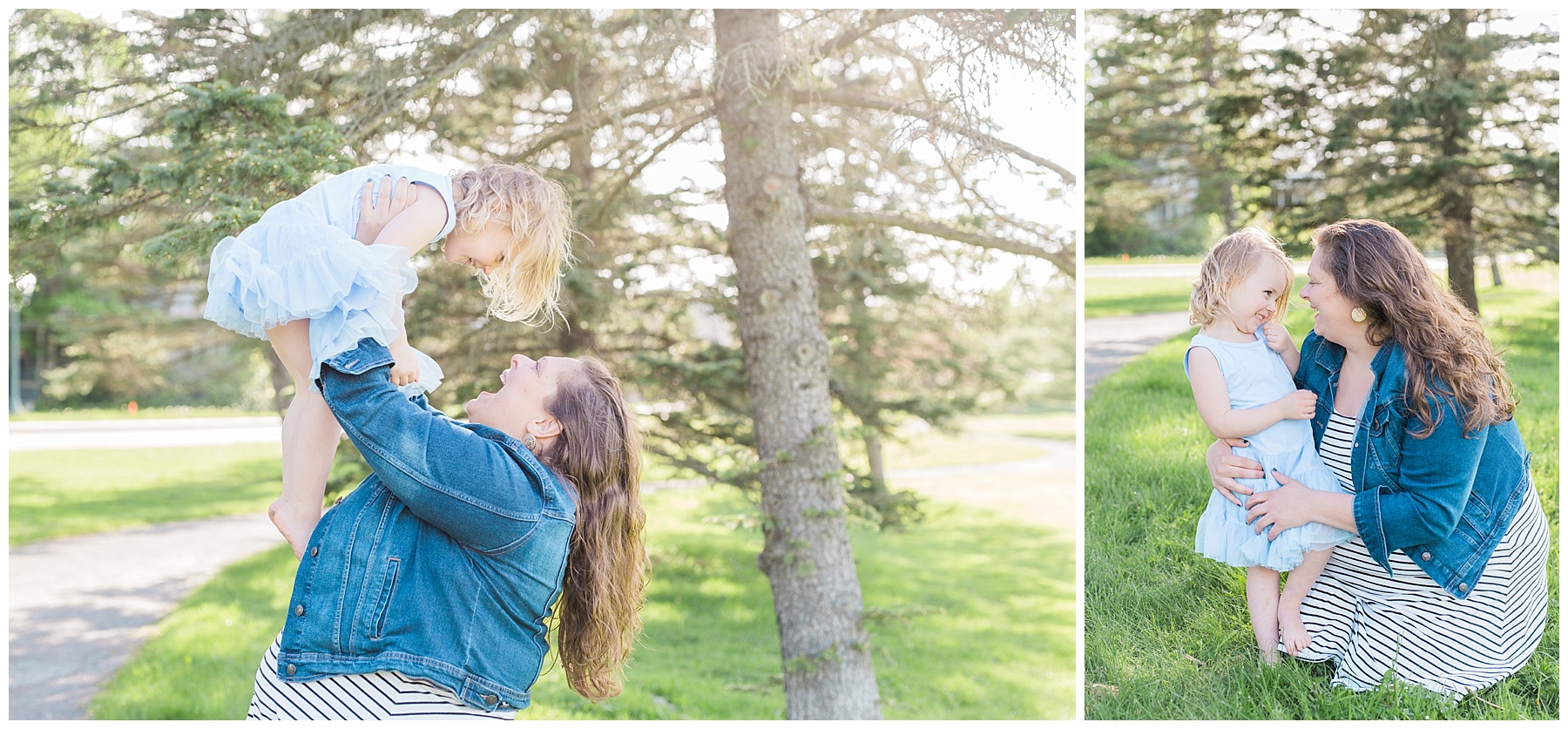 This is also the second time I've been able to photograph Stephanie and her family!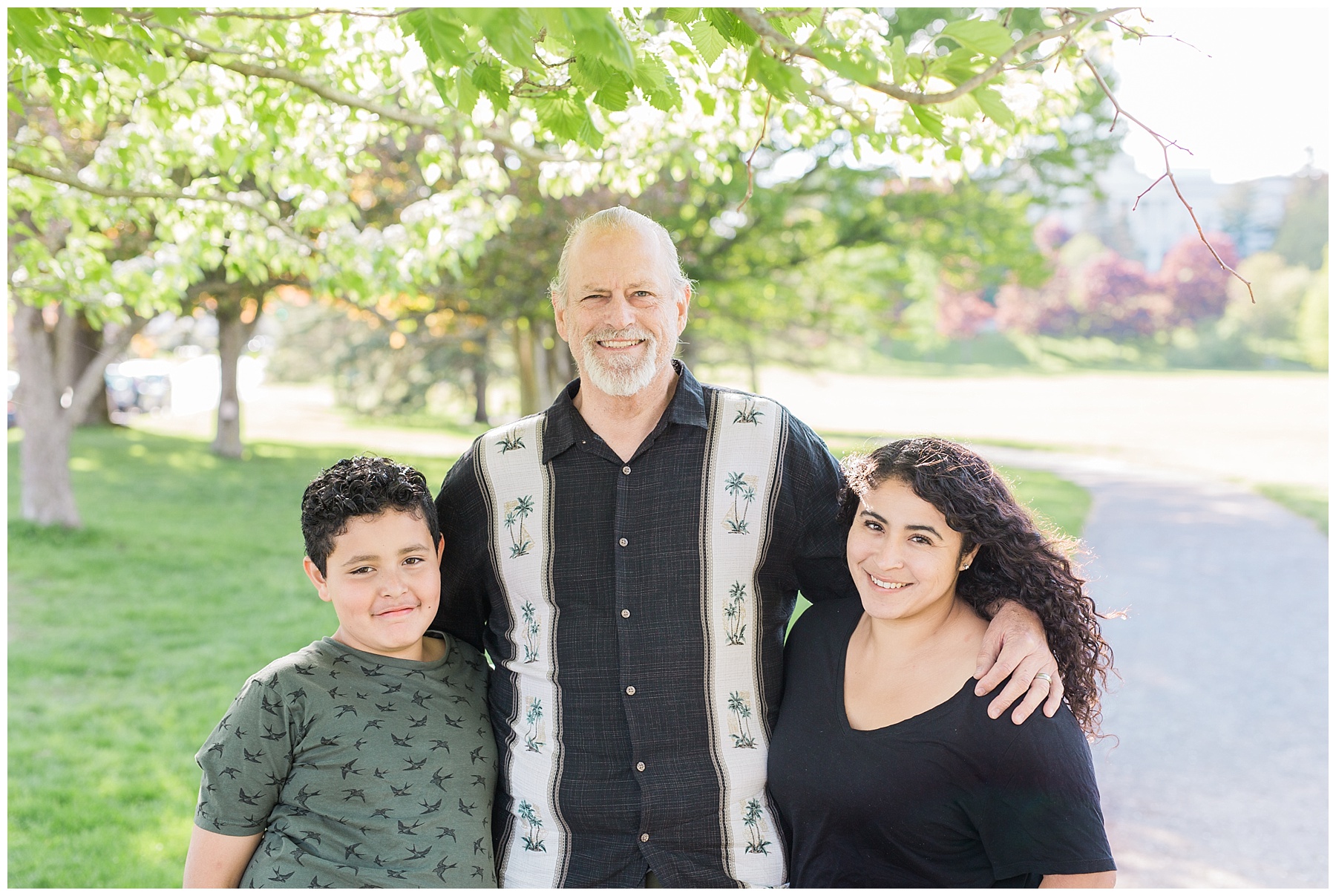 Loretta's boys were so adorable! I love much these boys had fun together!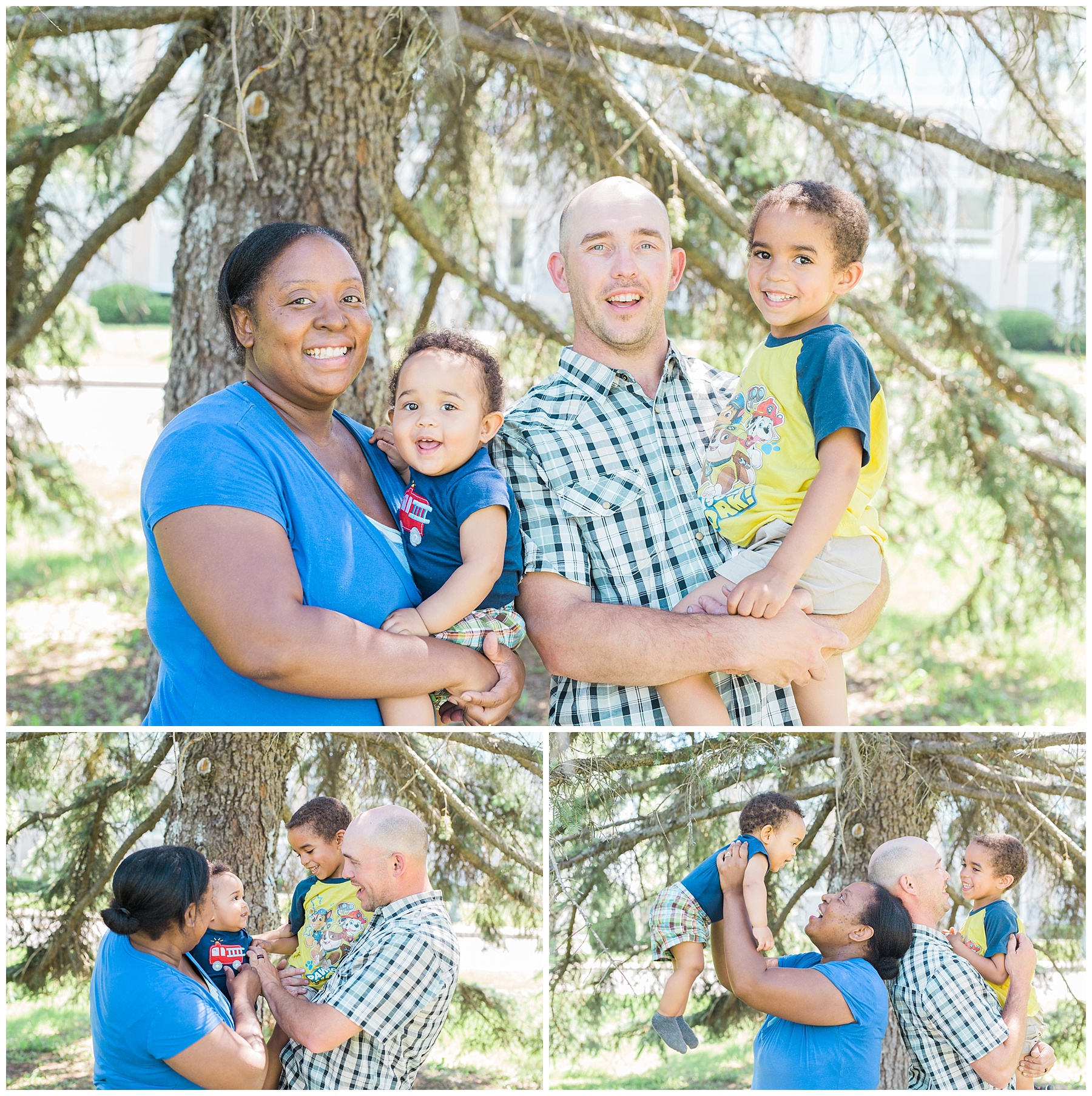 The McCarthy Family was visiting from out of state, and I loved being able to take some updated family photos of them!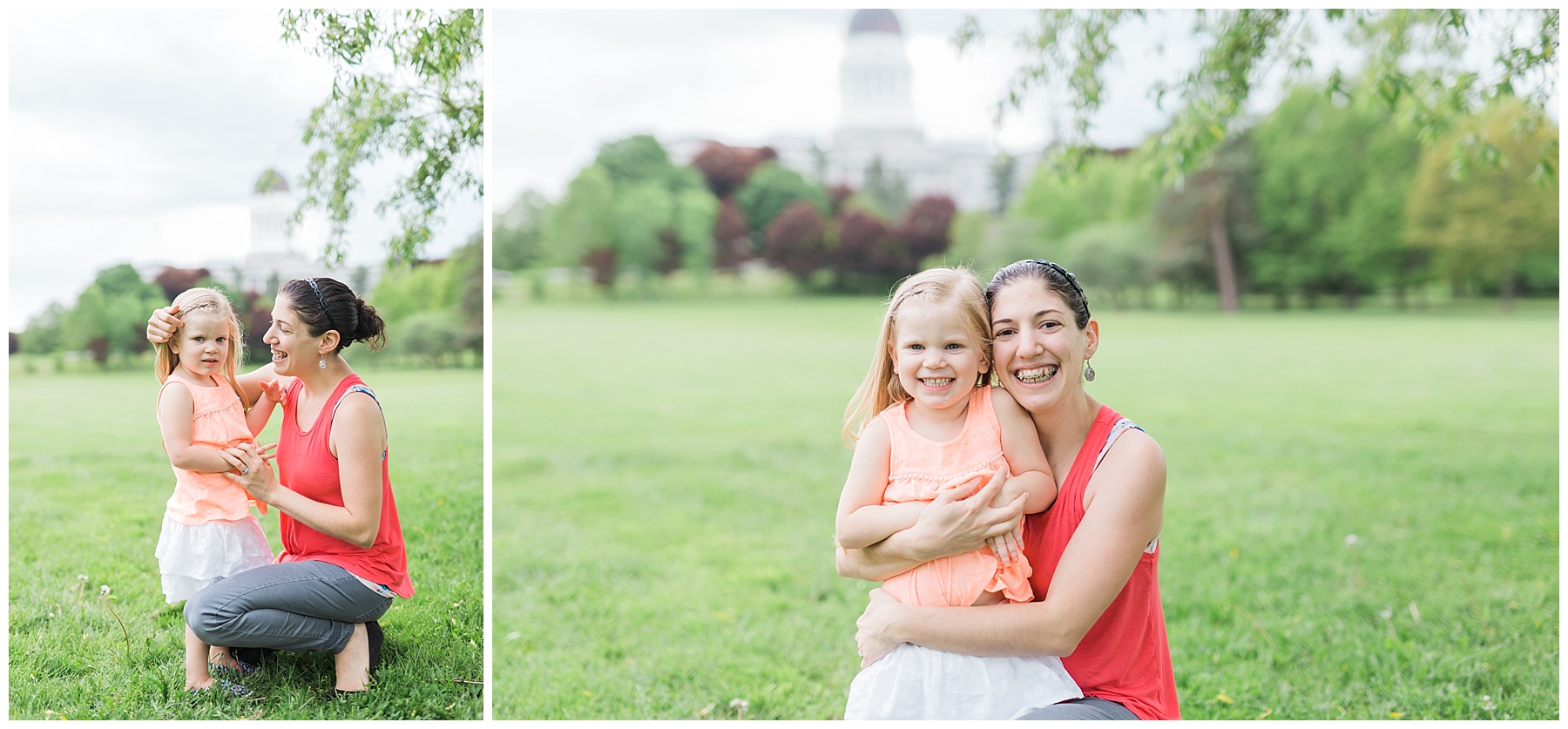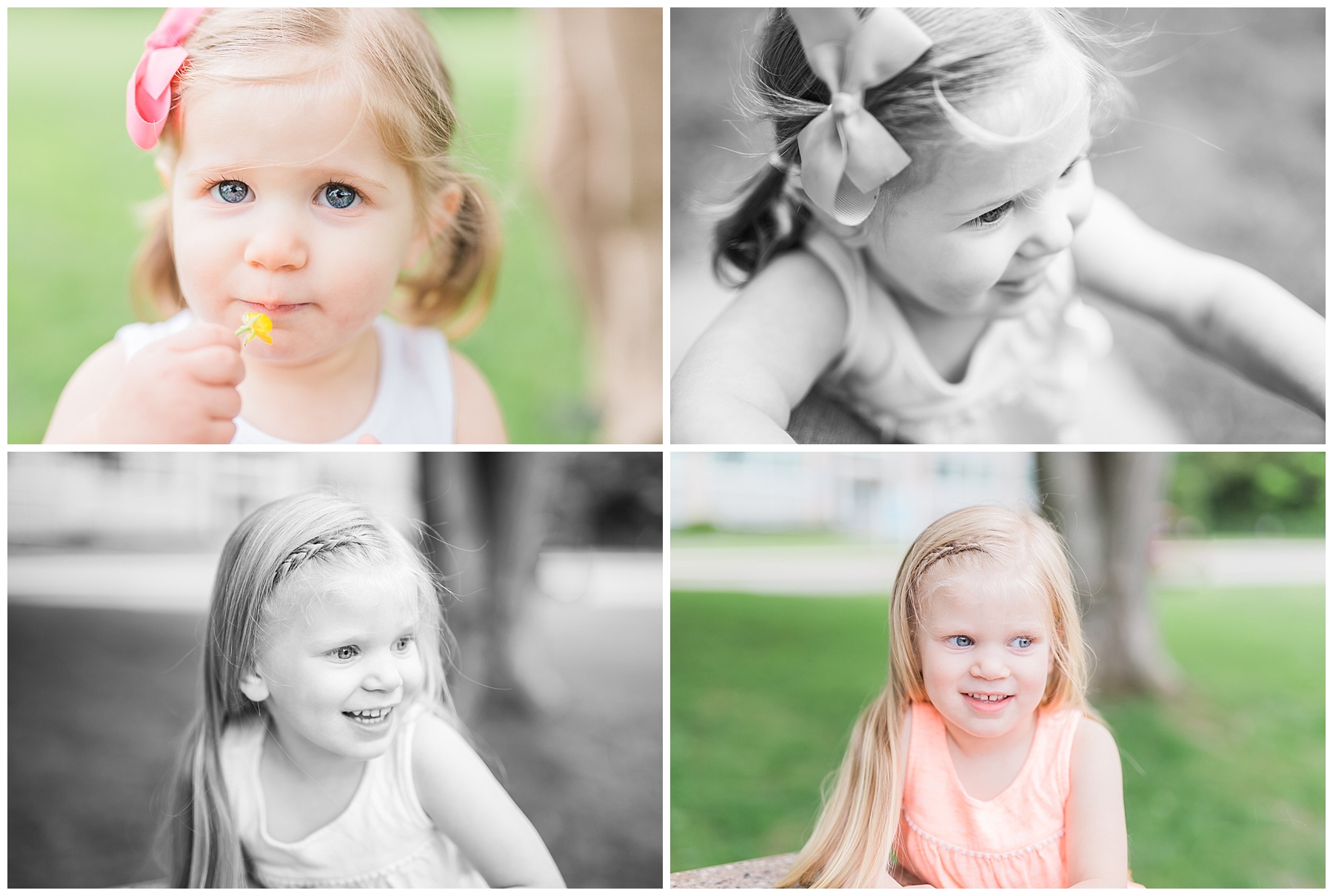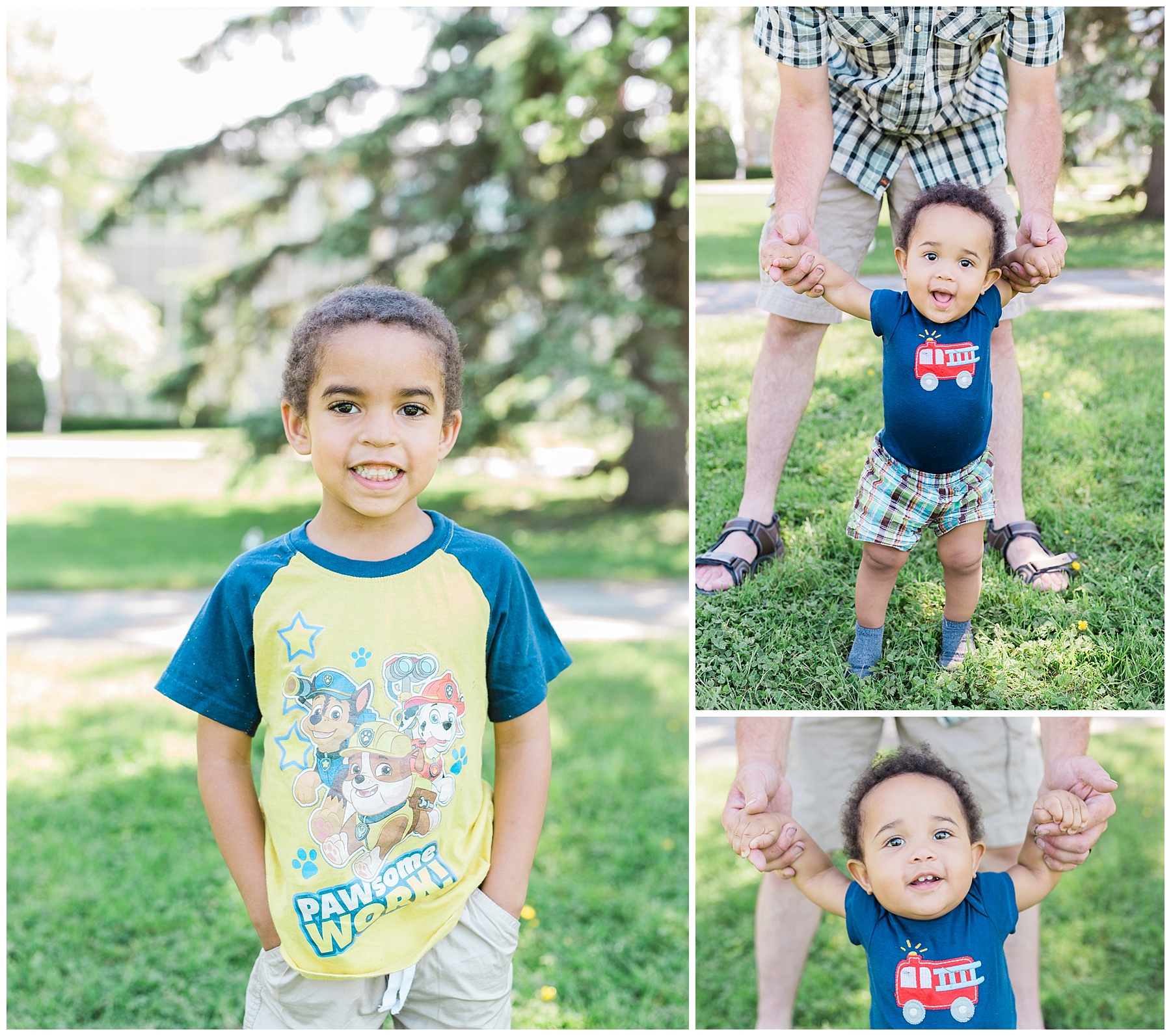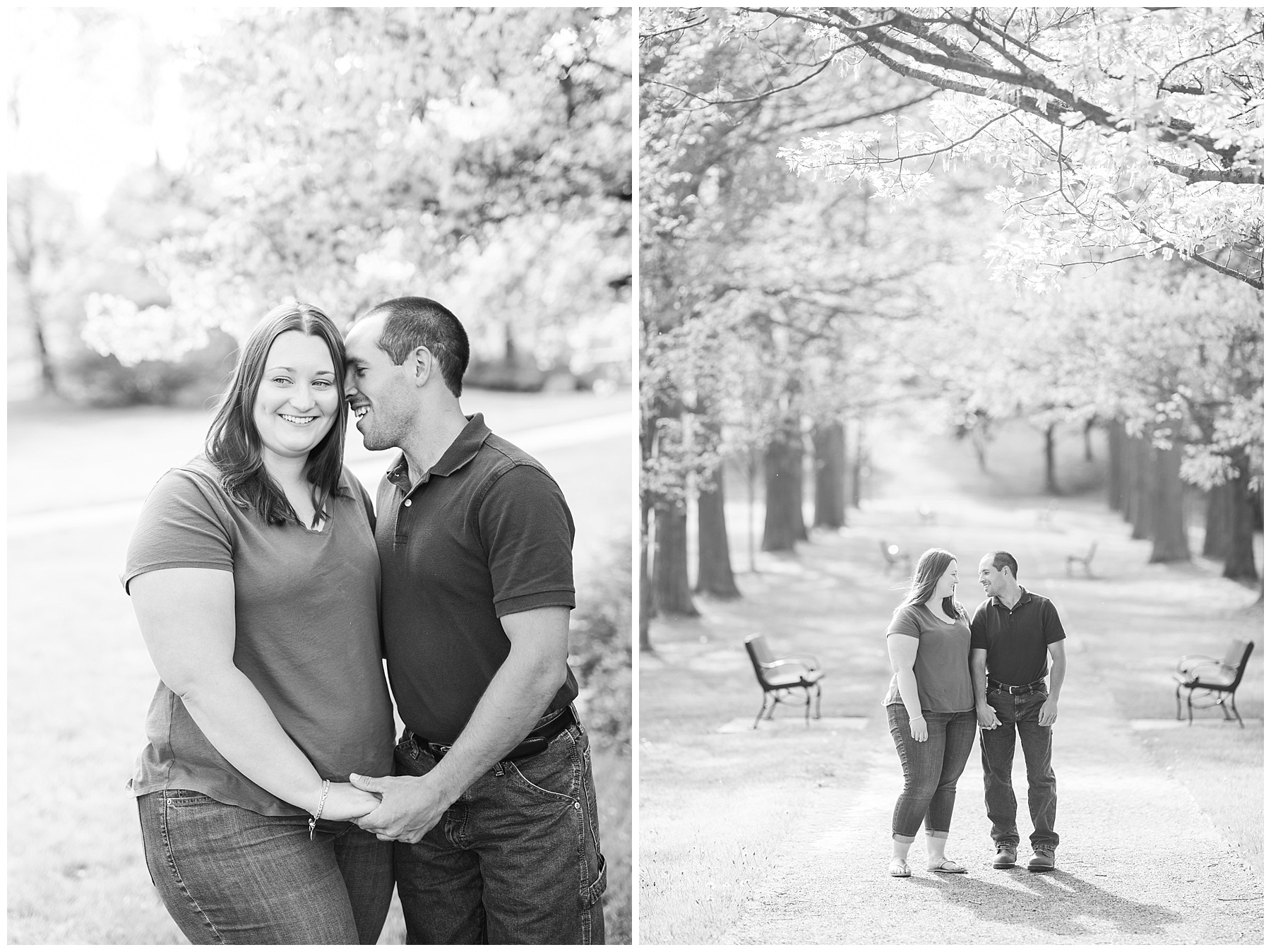 Audrey enjoyed picking flowers in the field and bringing them to her parents – doesn't she have the most gorgeous blue eyes?! As an Augusta family photographer, I love capturing these candid moments!