Jacob and Lacey's Camp Manitou Wedding | Oakland, Maine, Wedding Photographer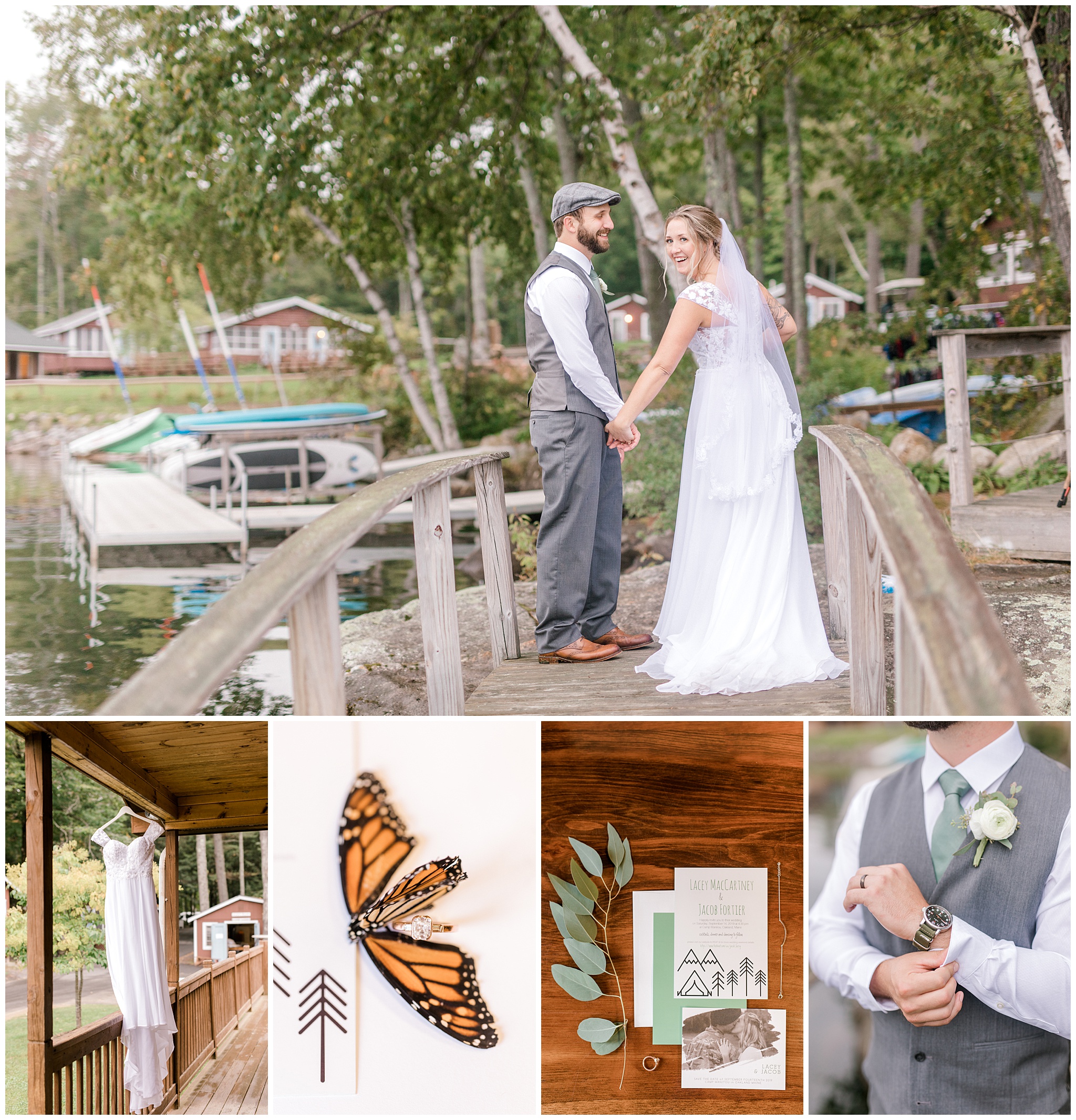 Jacob and Lacey's wedding was the perfect way to end the summer! Here is a great example of a rustic, but modern, Maine wedding with alllll the camp-vibes!
Lacey and Jacob met when they were only 17! Their story weaved in and out of the next few years, including big life events, like Jacob joining the army, and when they had their son, Declan. Last year, Jacob proposed to Lacey on their front porch, and they originally planned on a small, intimate wedding. When they were looking at venues, they came across Camp Manitou in Oakland, Maine, and fell in love! They would get full use of the entire campground for the weekend, and all of a sudden, their wedding grew a lot bigger! They loved the waterfront with all of the boats, and all the fun camp activities offered for their friends and families to enjoy all weekend. Jacob and Lacey live in Massachusetts, so having a wedding in Maine would mean a weekend getaway for their friends and family as well – what a great excuse to come to Maine!
When I arrived that September morning, it was cloudy, but bright, out with an early Fall chill in the air. As soon as I drove in and saw the beautiful reception building, I knew why they had chosen this venue! Lacey and her bridesmaids (and man of honor!) were hanging out and putting finishing touches on their hair and makeup. Jacob and the groomsmen were filling the canoe outside the reception area with ice and drinks. It started sprinkling a little, but there was no hesitation that their ceremony would stay outdoors unless the rain was coming down heavy! Their 4-year-old son, Declan, was getting ready with his Mom, and oh my goodness is he adorable!! Just wait until you see the reception pictures where he stole the mic to give a little toast of his own! Little Declan walked his Mom down the aisle (cutest escort ever!!), with the bride (and all the bridesmaid) wearing her special wedding day Converse shoes! They had a beautiful ceremony in the middle of the woods, with a fire going behind them so that Lacey wouldn't get too cold. The clouds were dark and heavy by that time, but the rain held out! After they kissed as husband and wife for the first time, the guests threw flower petals in the air as they walked away! Afterwards, they realized that Lacey had accidentally put Jacob's ring on his right hand instead of left during the ceremony, which gave everyone a good laugh! Everyone had a blast during the reception, which you can tell from all the amazing dance pictures we took, and the night was complete with a fireworks show outside.
If there's one thing that stood out to me about these two, it's that the way they looked at each other was inspiring. There was so much love between them, and they shared that love with their son, who they caringly and patiently included in every part of the day. Their friends and family were all so kind and easy to be around as well. And I have to say, I think that this couple gets an award for spending the MOST time on the dance floor than almost any other couple I've ever photographed! Watching them, it was obvious they were having the best day of their lives, and not afraid to show it! Thank you, Lacey and Jacob, for trusting me to capture your amazing day! It was an honor to get to know you and your family, and I wish you all the best in your new marriage!
Venue and Catering: Camp Manitou for Boys, Oakland, Maine
Bridal Dress:  Country Bridals and Formal Wear, Jaffrey, New Hampshire
Suits:  Men's Warehouse, South Portland, Maine
Florals:  Valley Florist & Greenhouses, Templeton, Massachusetts
Hair and Makeup Artist:  Apollo Salon & Spa, Waterville, Maine
DJ: Don't Stop the Party Entertainment, Sanford, Maine
Cake and desserts: Rita Michaelides
Photographer: Andrea Simmons Photography, Gardiner, Maine
Second Photographer: Laura Stevens Photography, Winthrop, Maine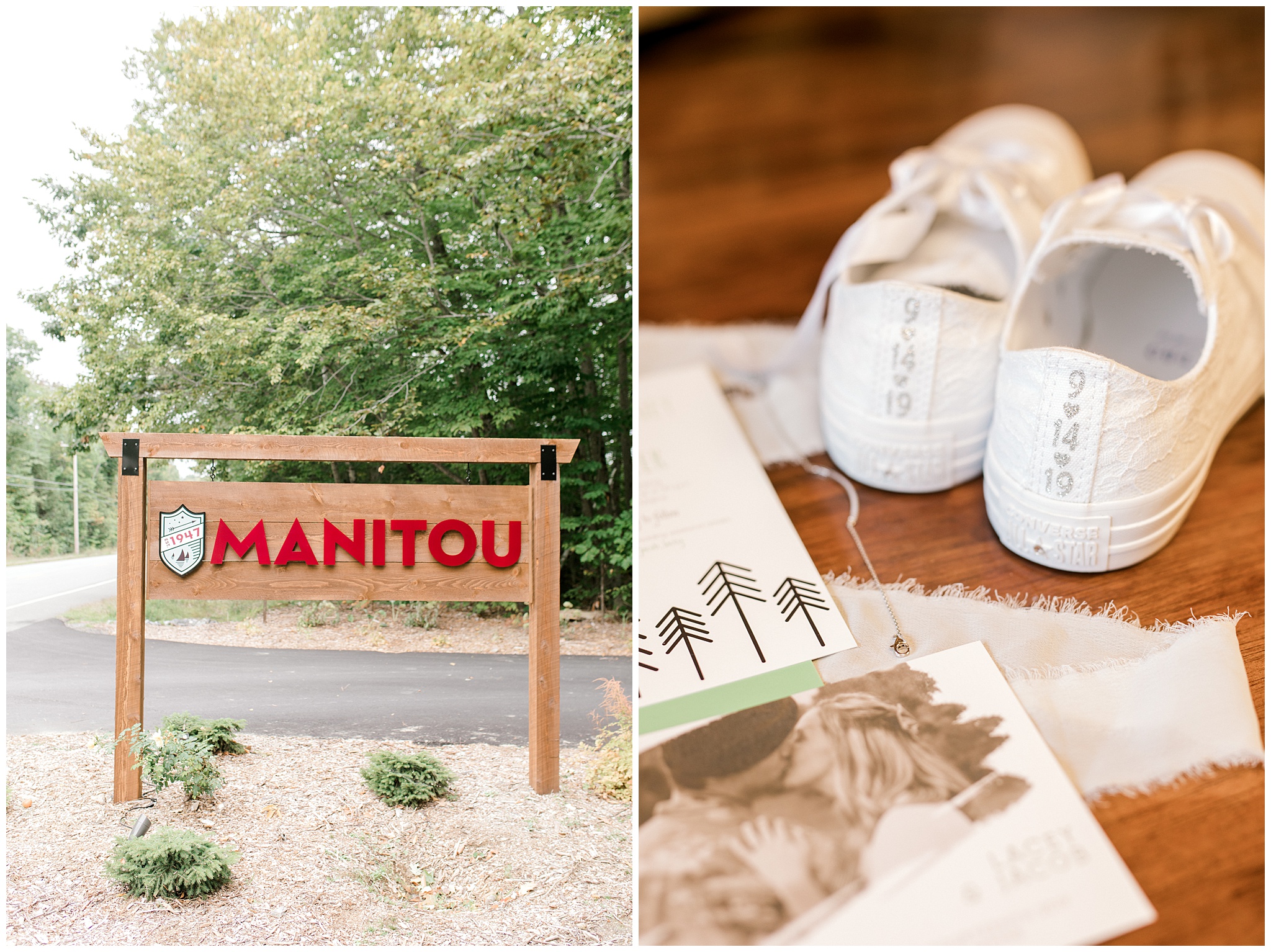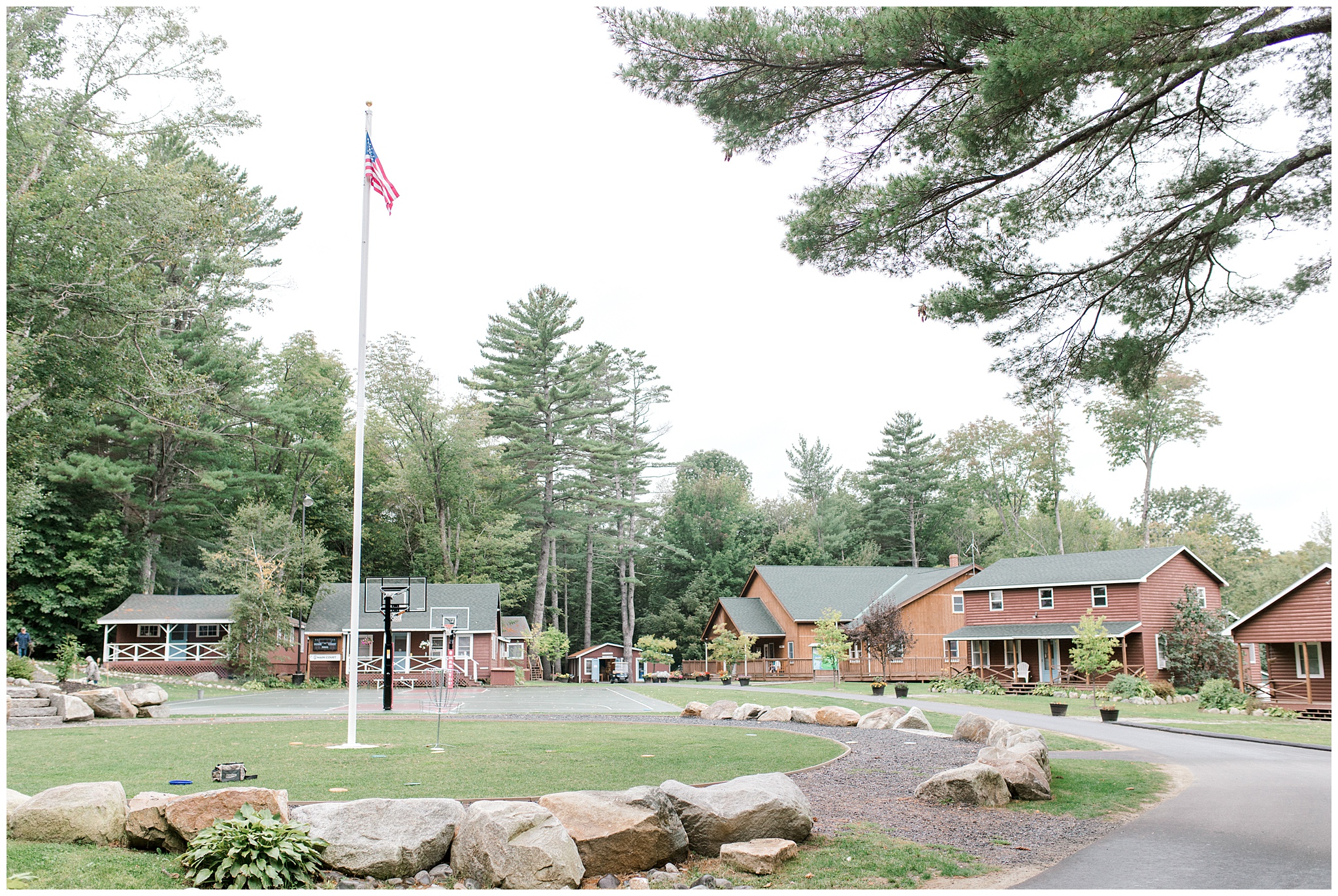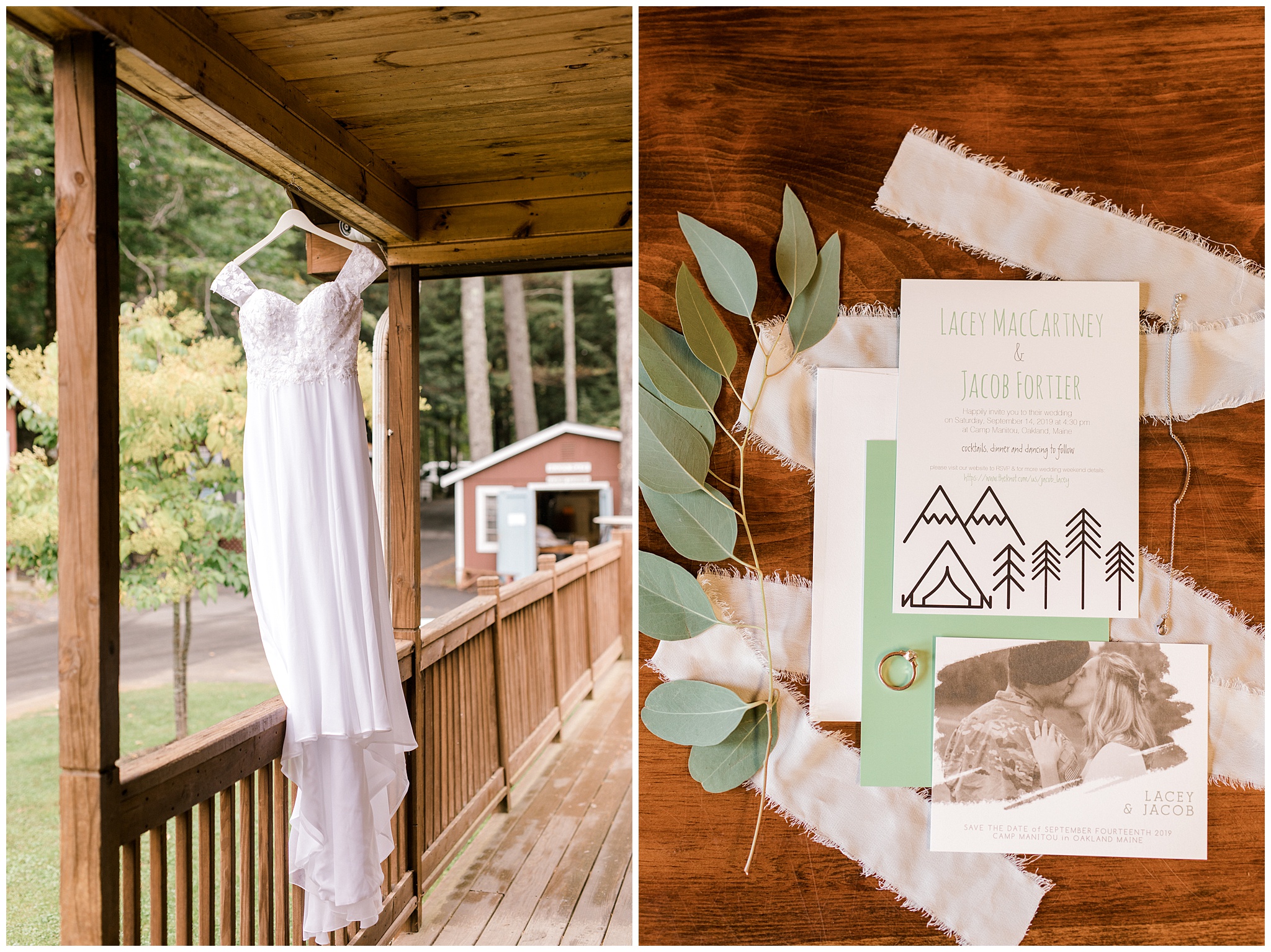 Jacob's grandmother passed away, and Jacob had the stones from his grandmother's ring put into Lacey's engagement ring. How sweet is that?!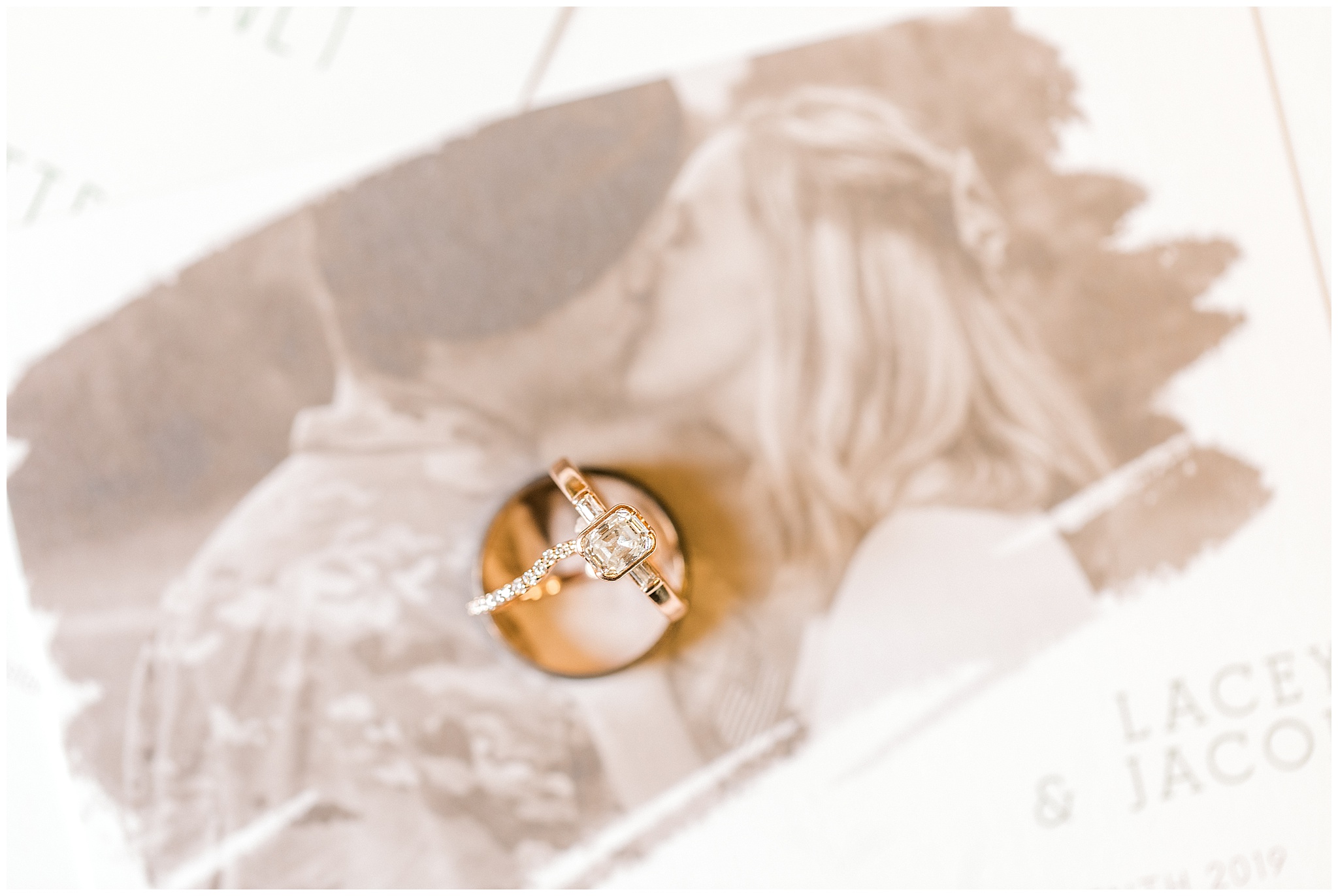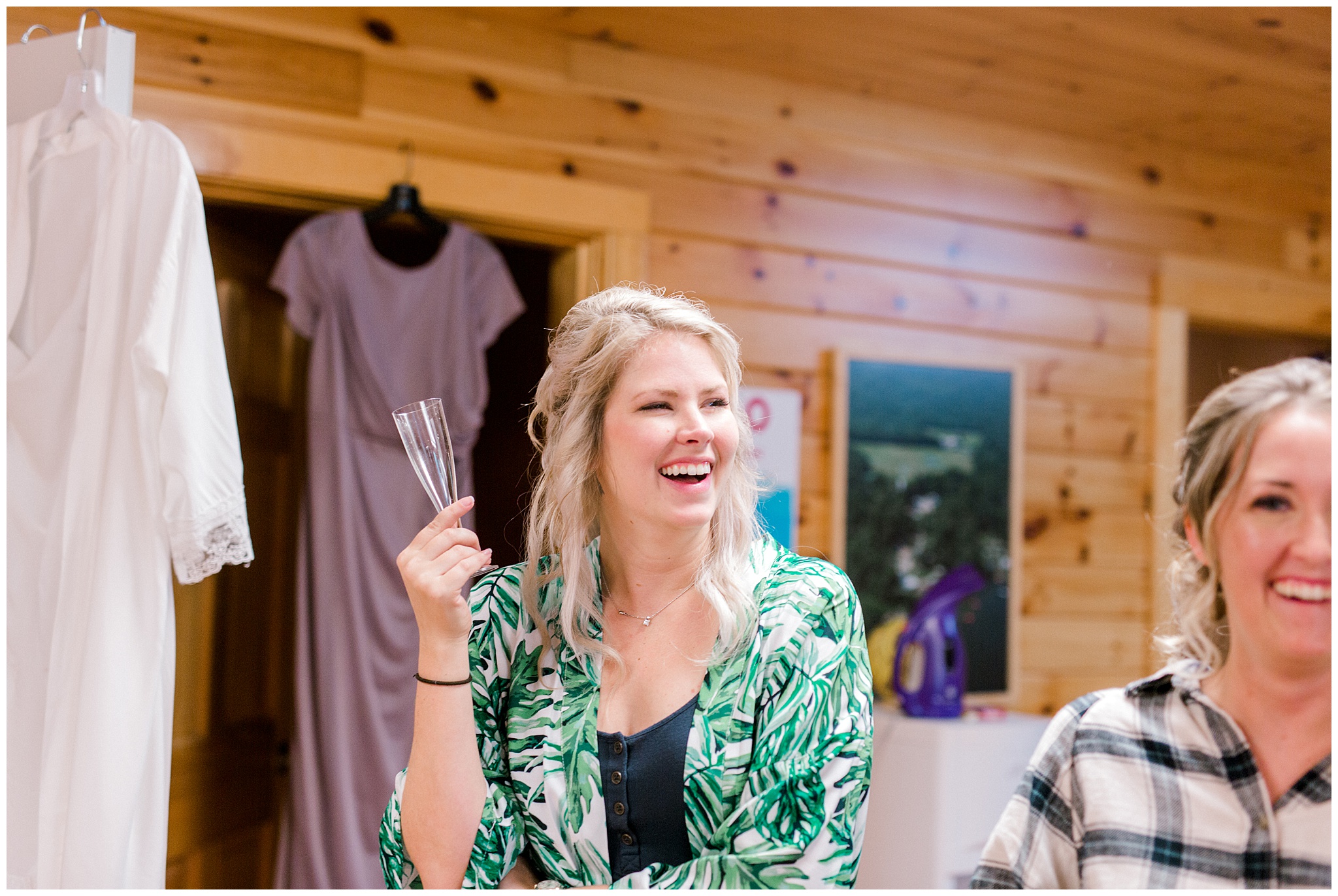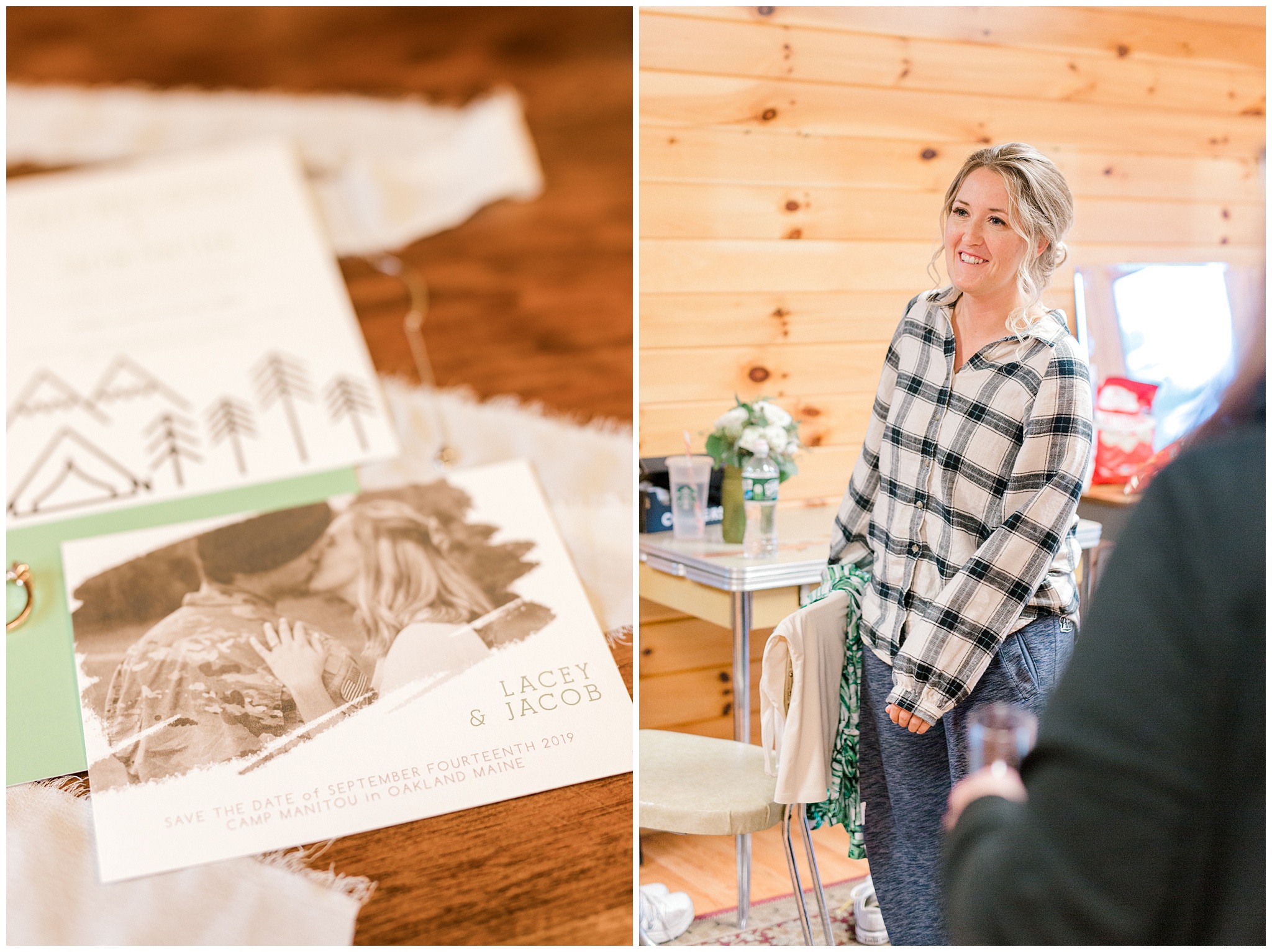 Lacey made each of her bridesmaids, as well as her man of honor, and her Mom, a special memory book! She gave them out as they were getting ready, and there were so many laughs and tears as everyone reminisced on all the good times they have had!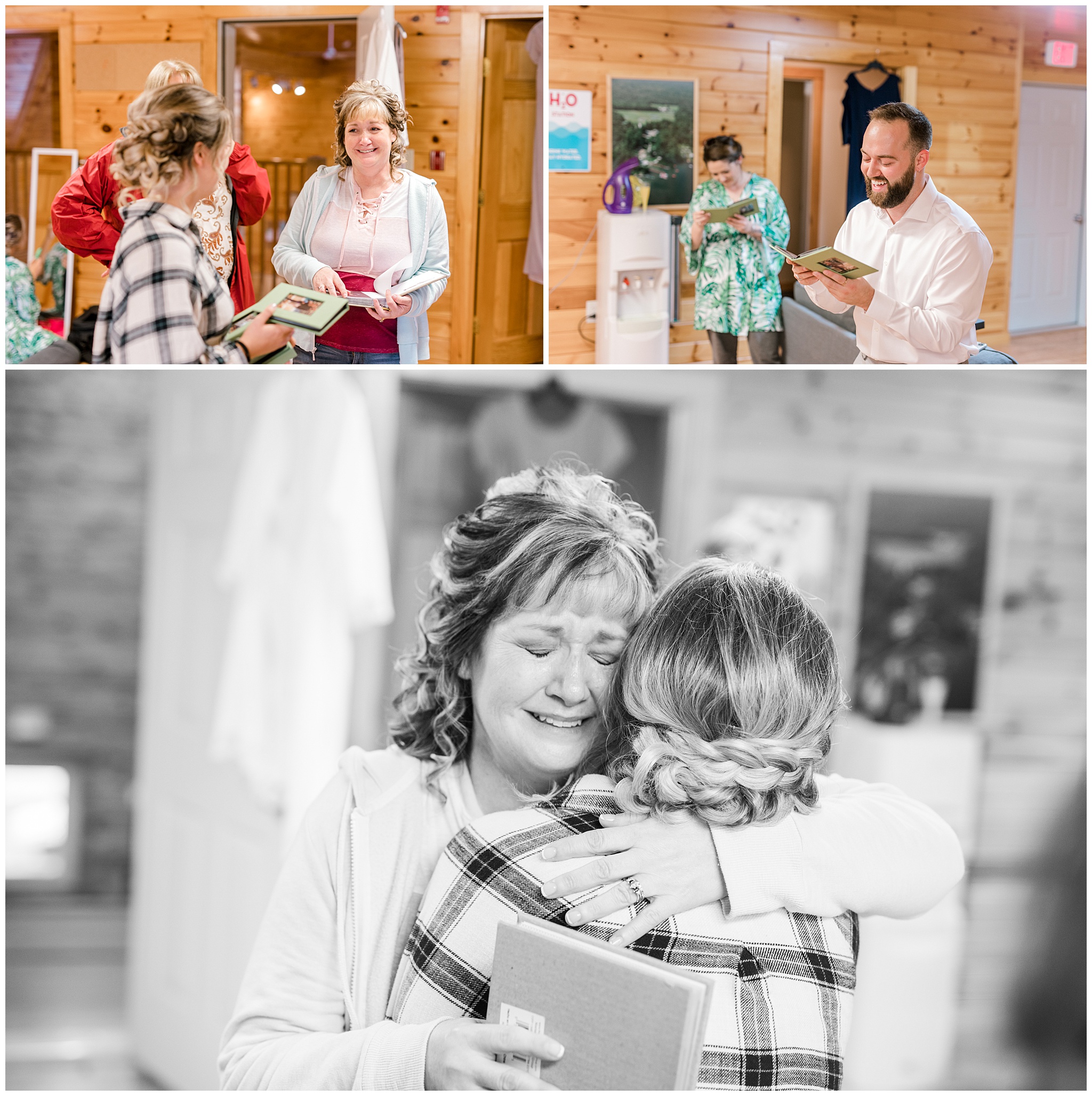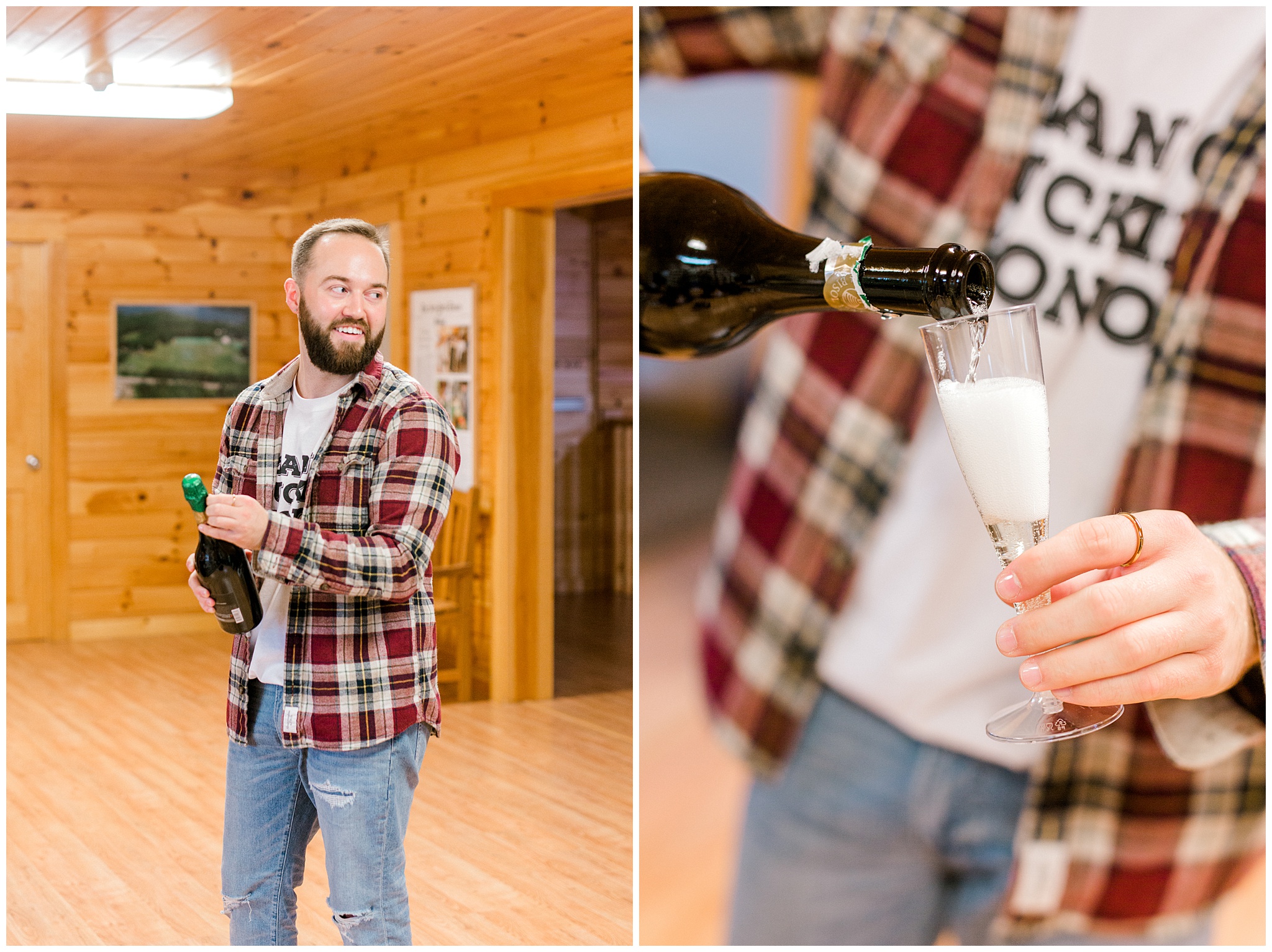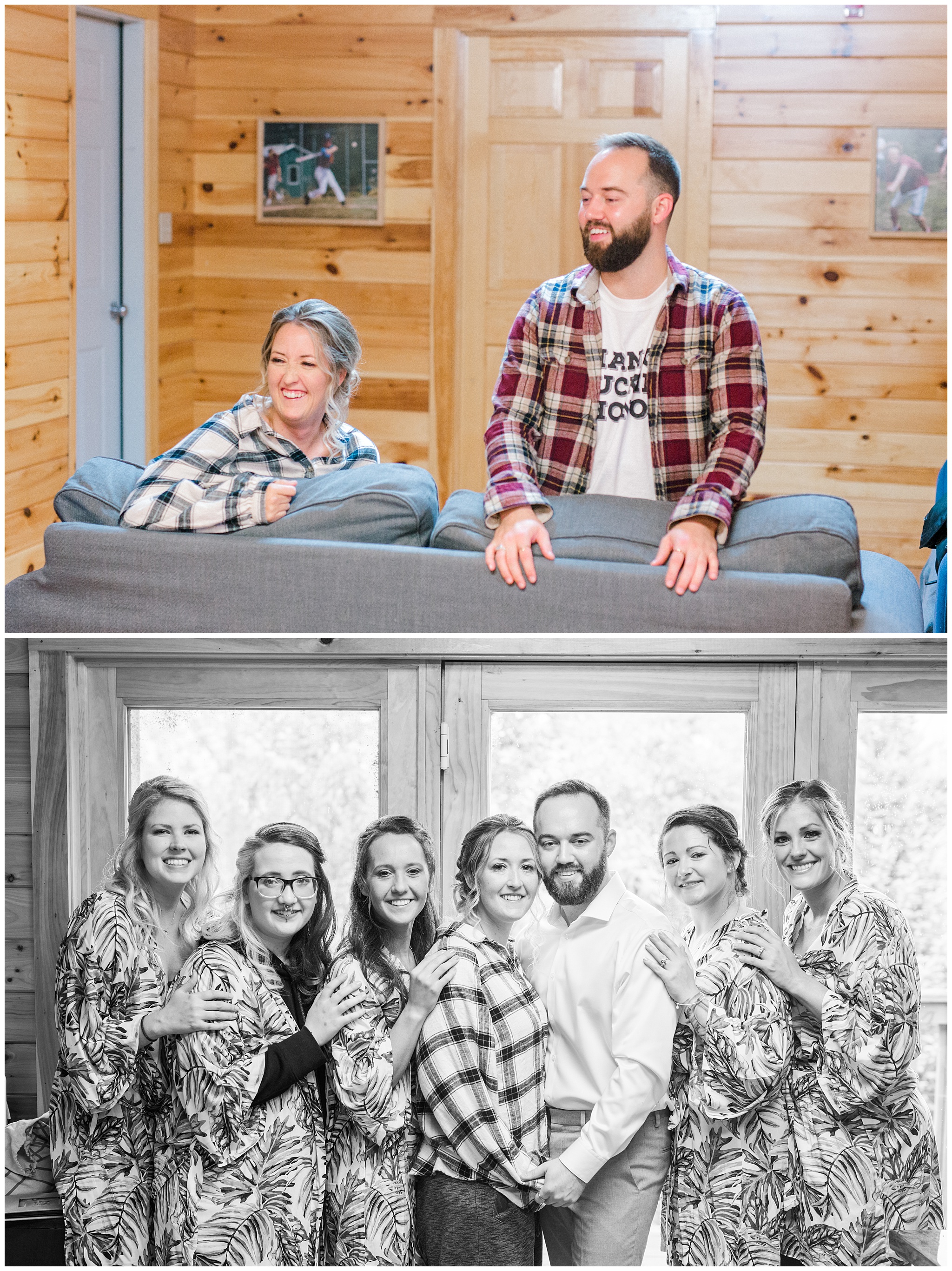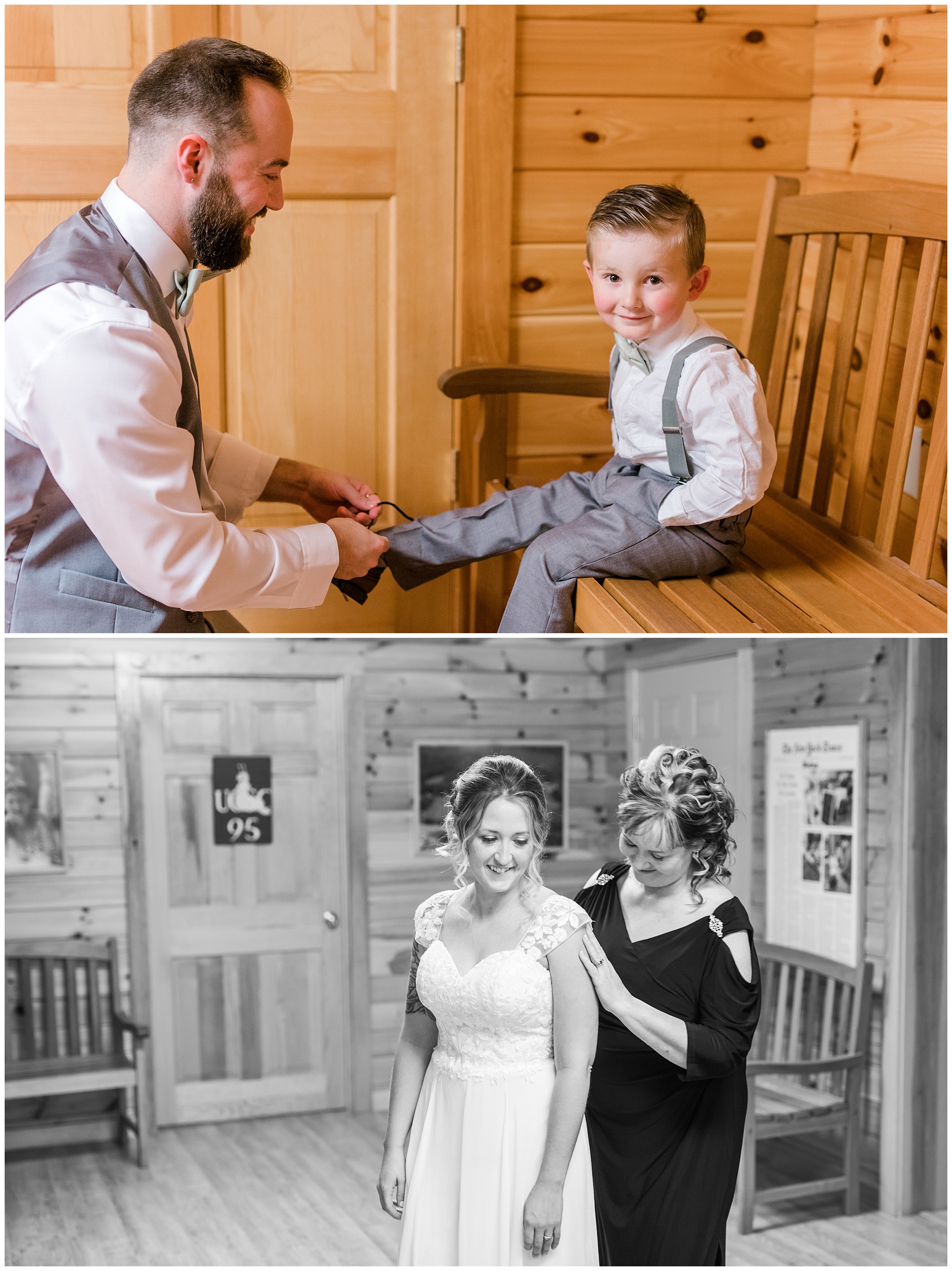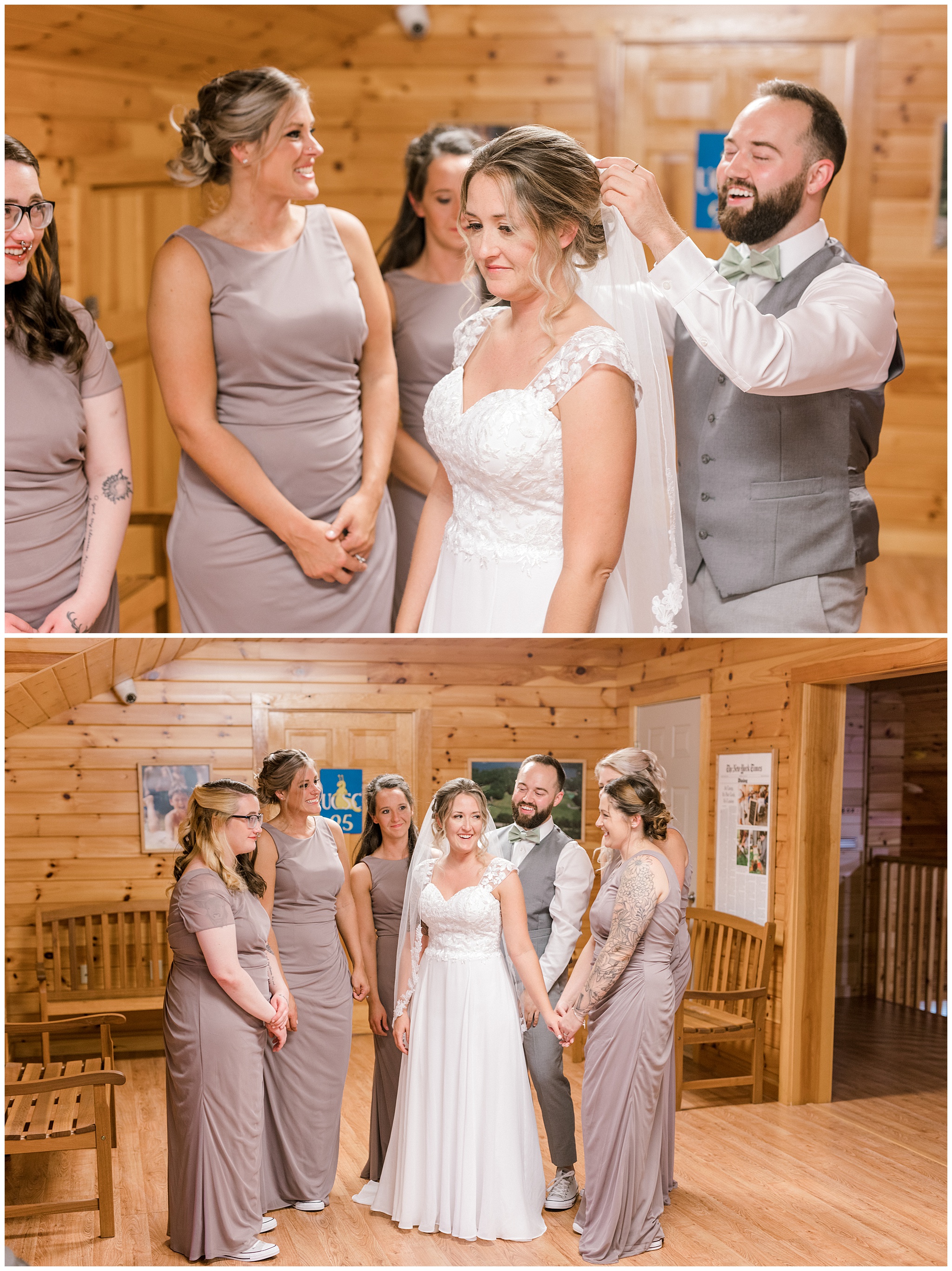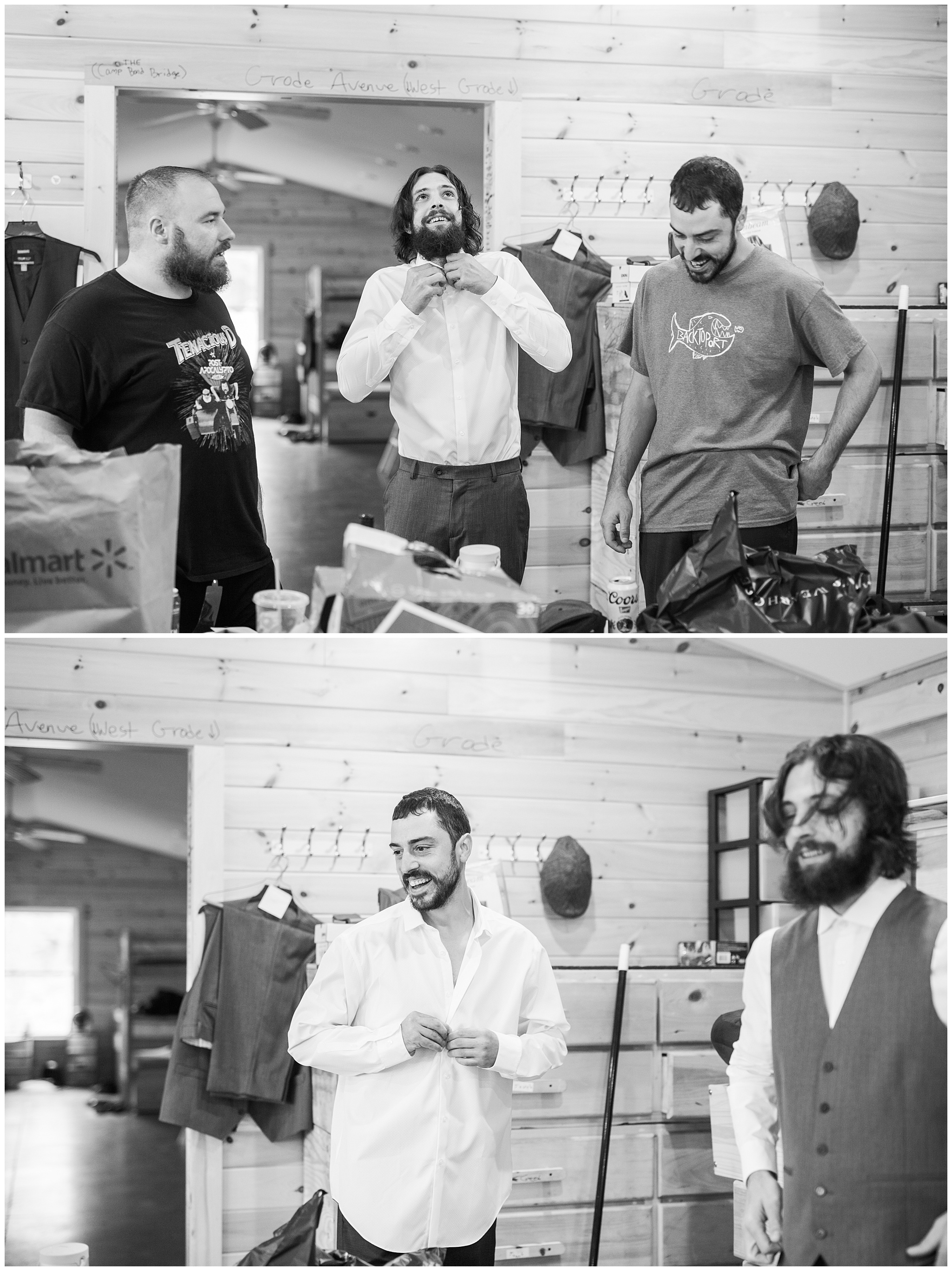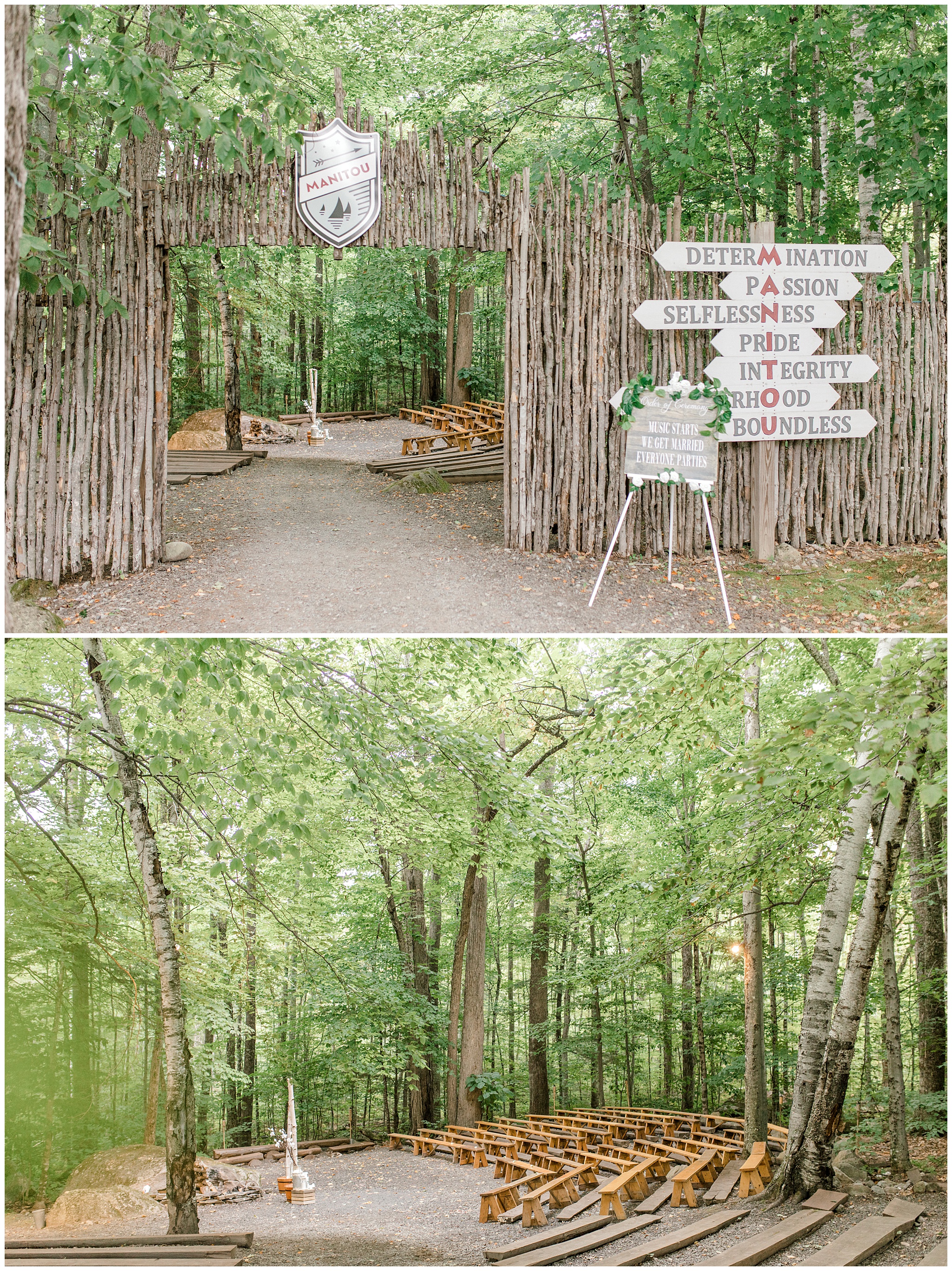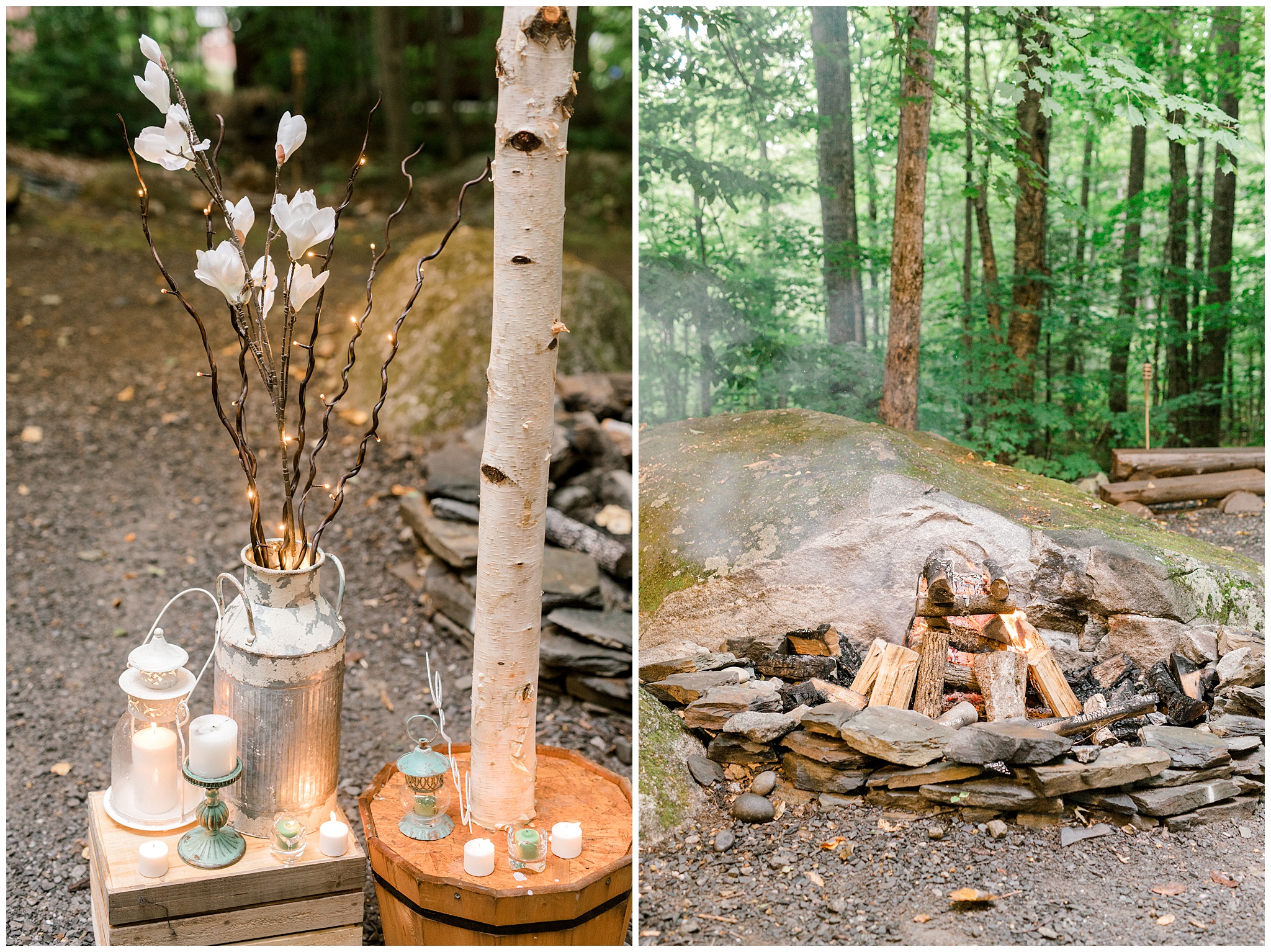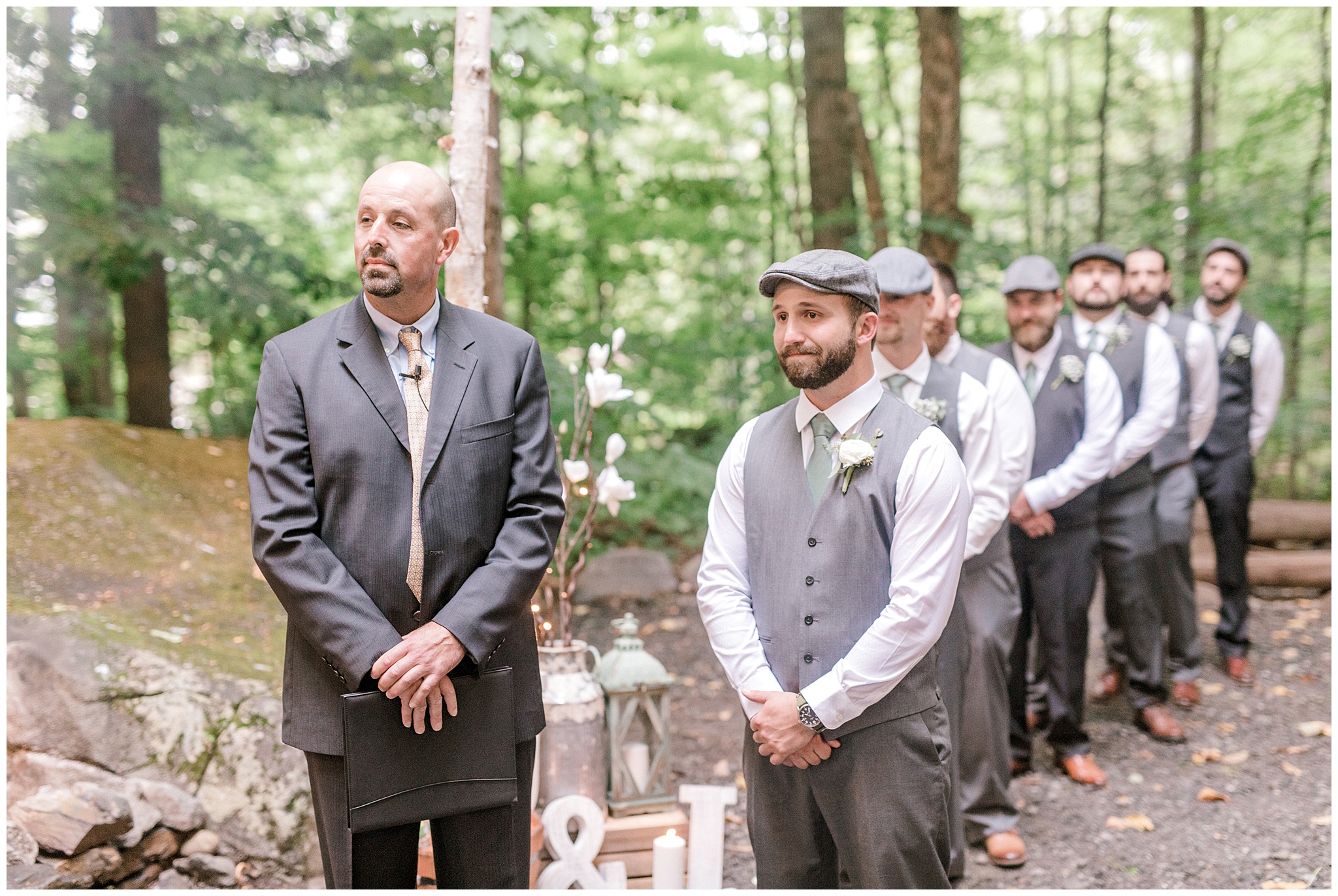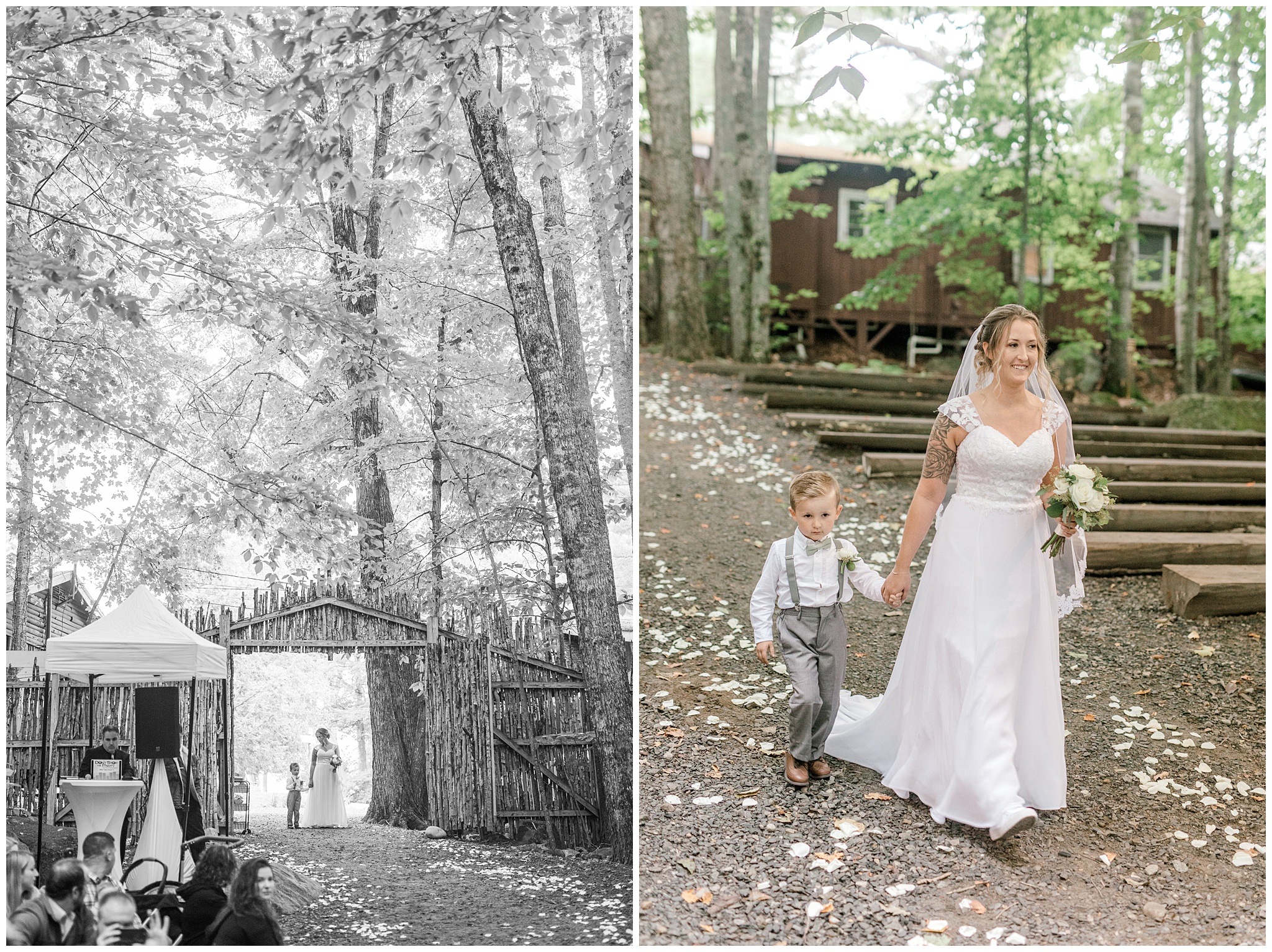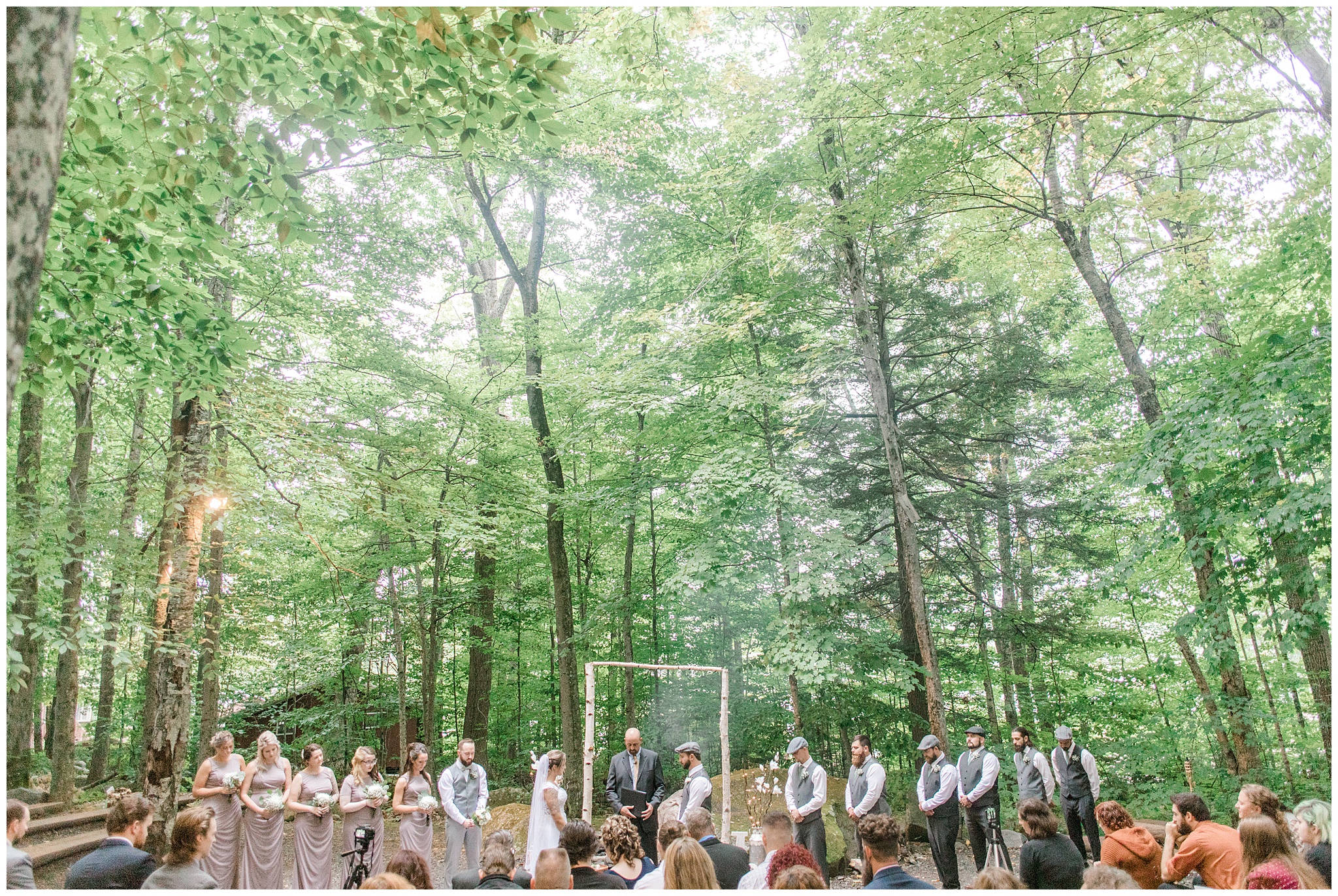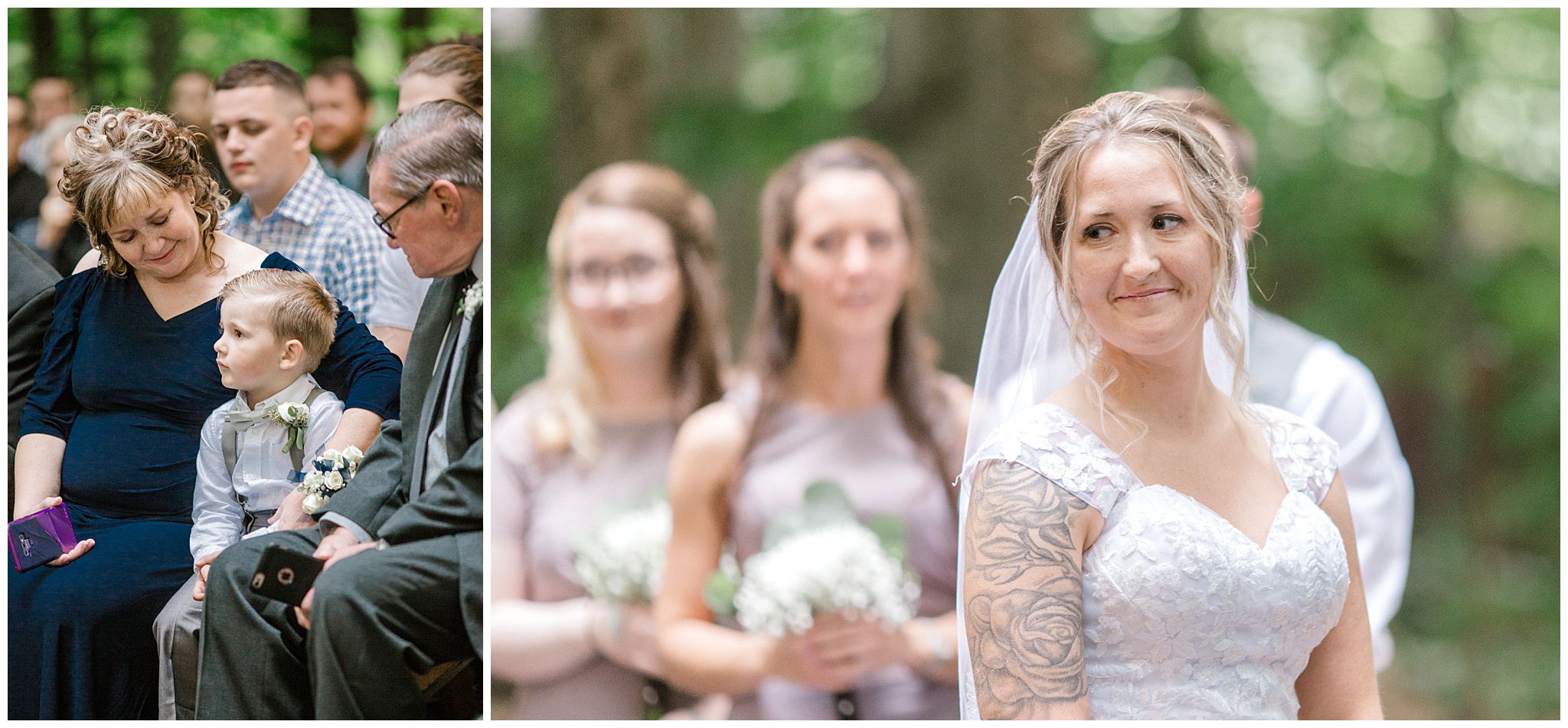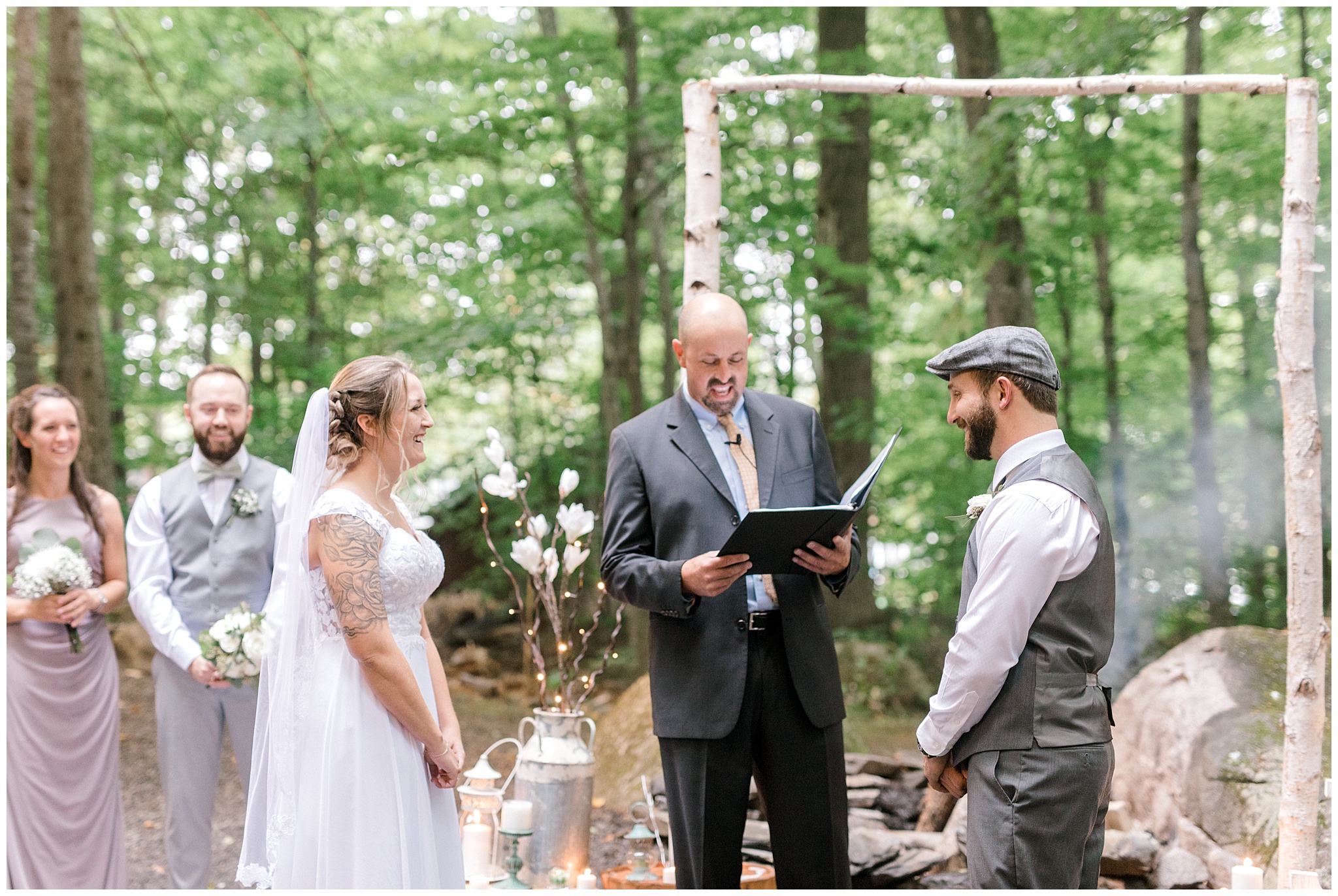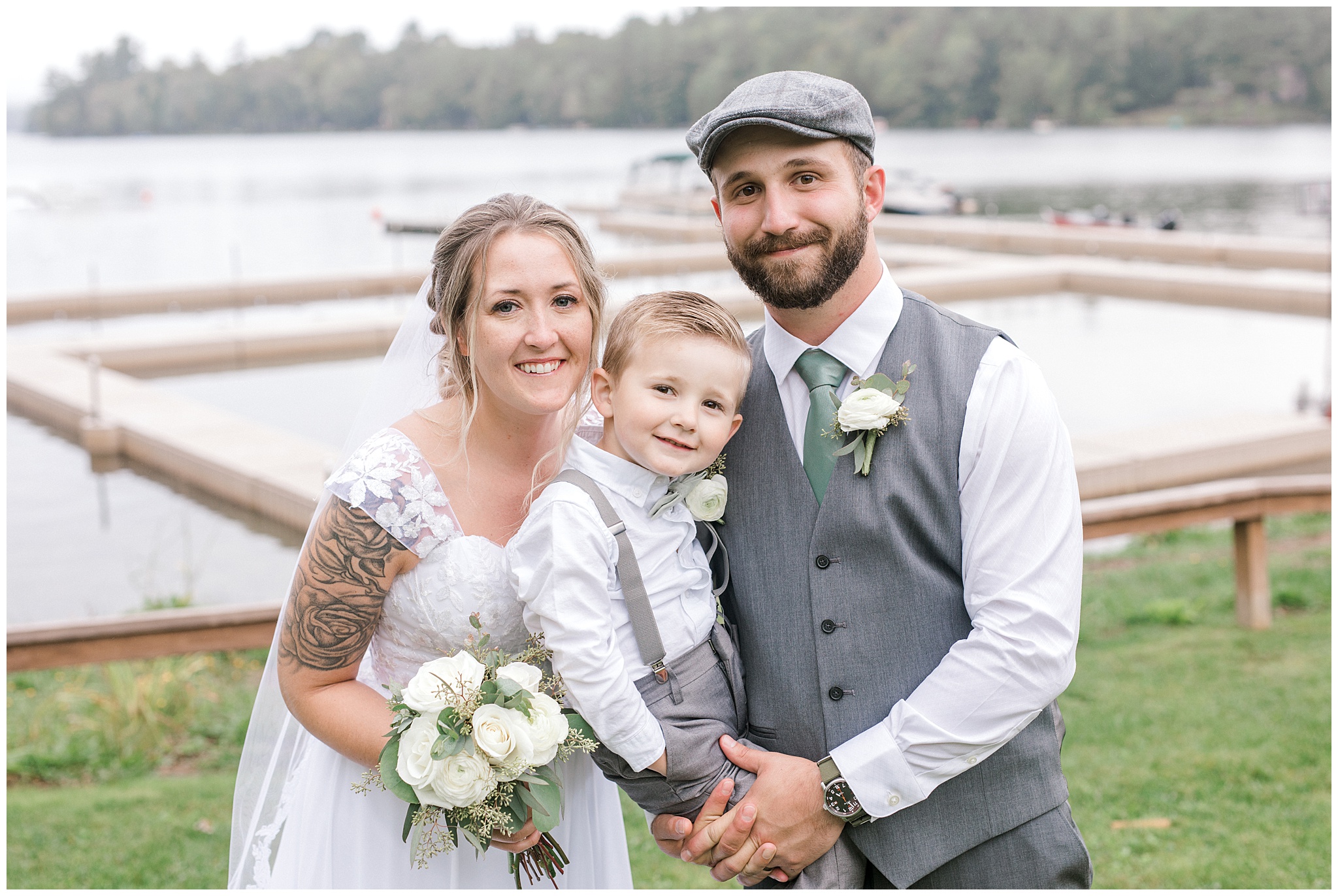 Declan was such a little ham! He loved making different faces and poses for each picture, and everyone just laughed and went along with it! I love that Lacey and Jacob embraced his silliness as a typical 4-year-old and didn't try to get him to be too serious! Below is a favorite picture of mine, when he gave me his best T-rex impersonation!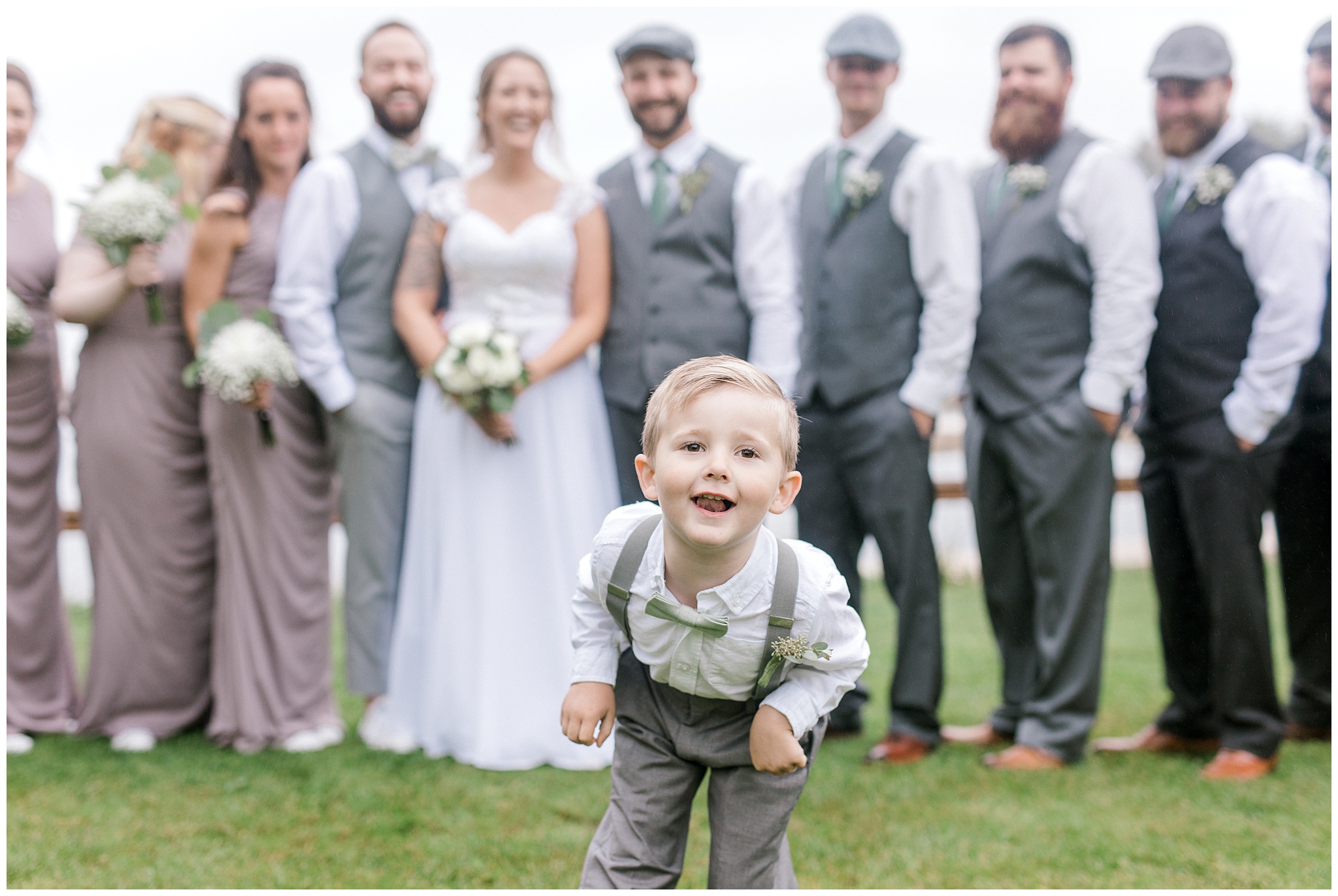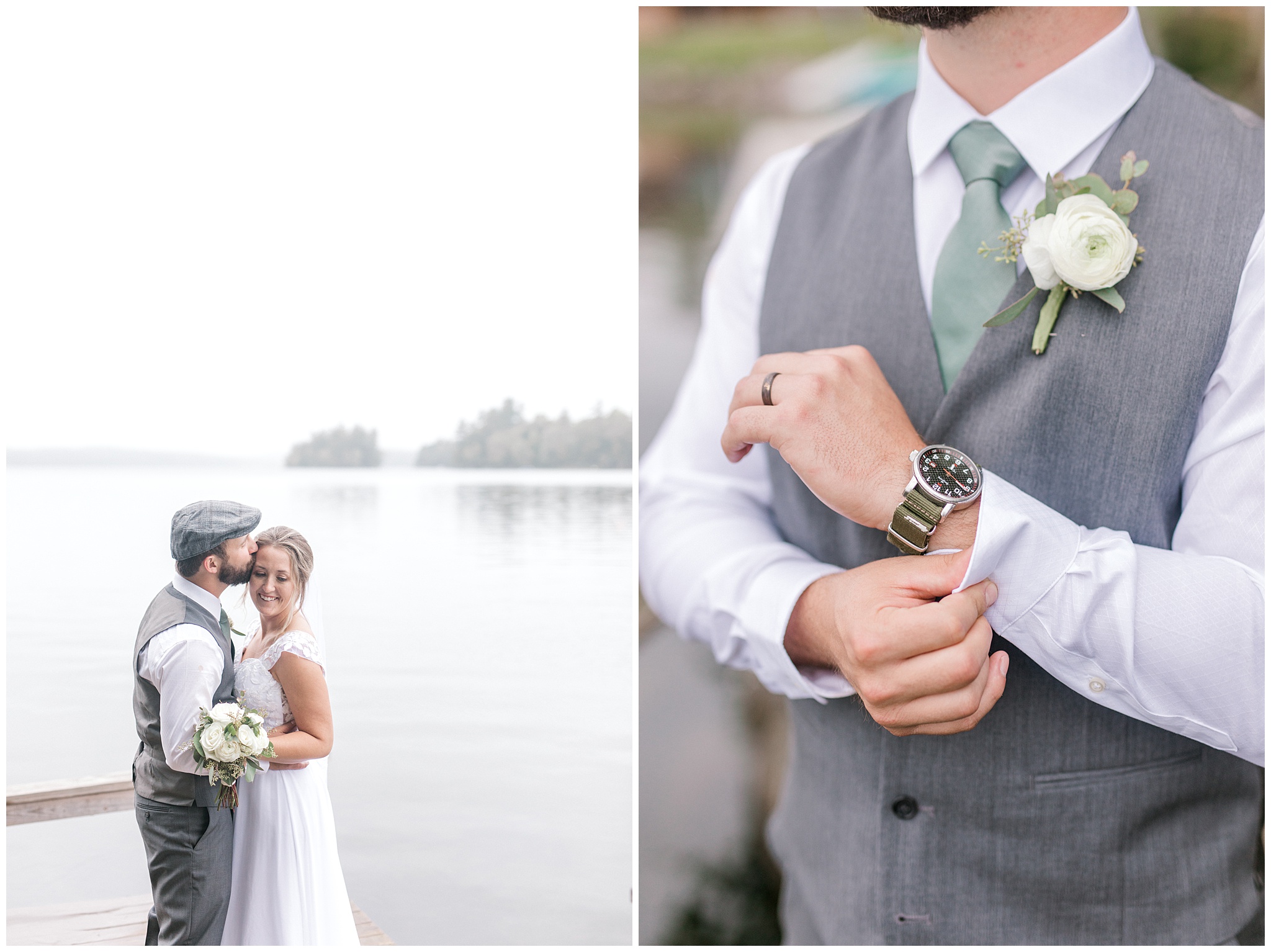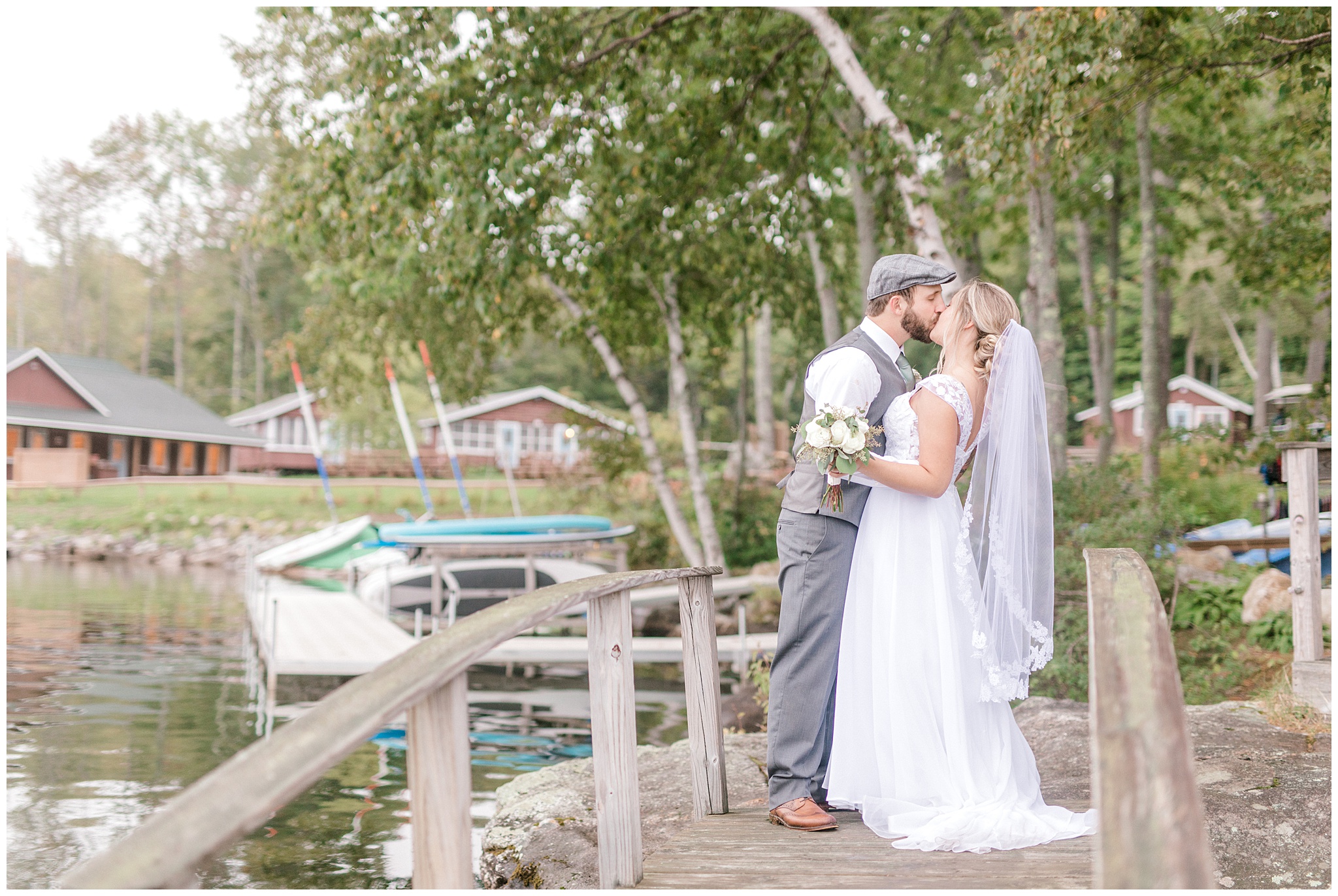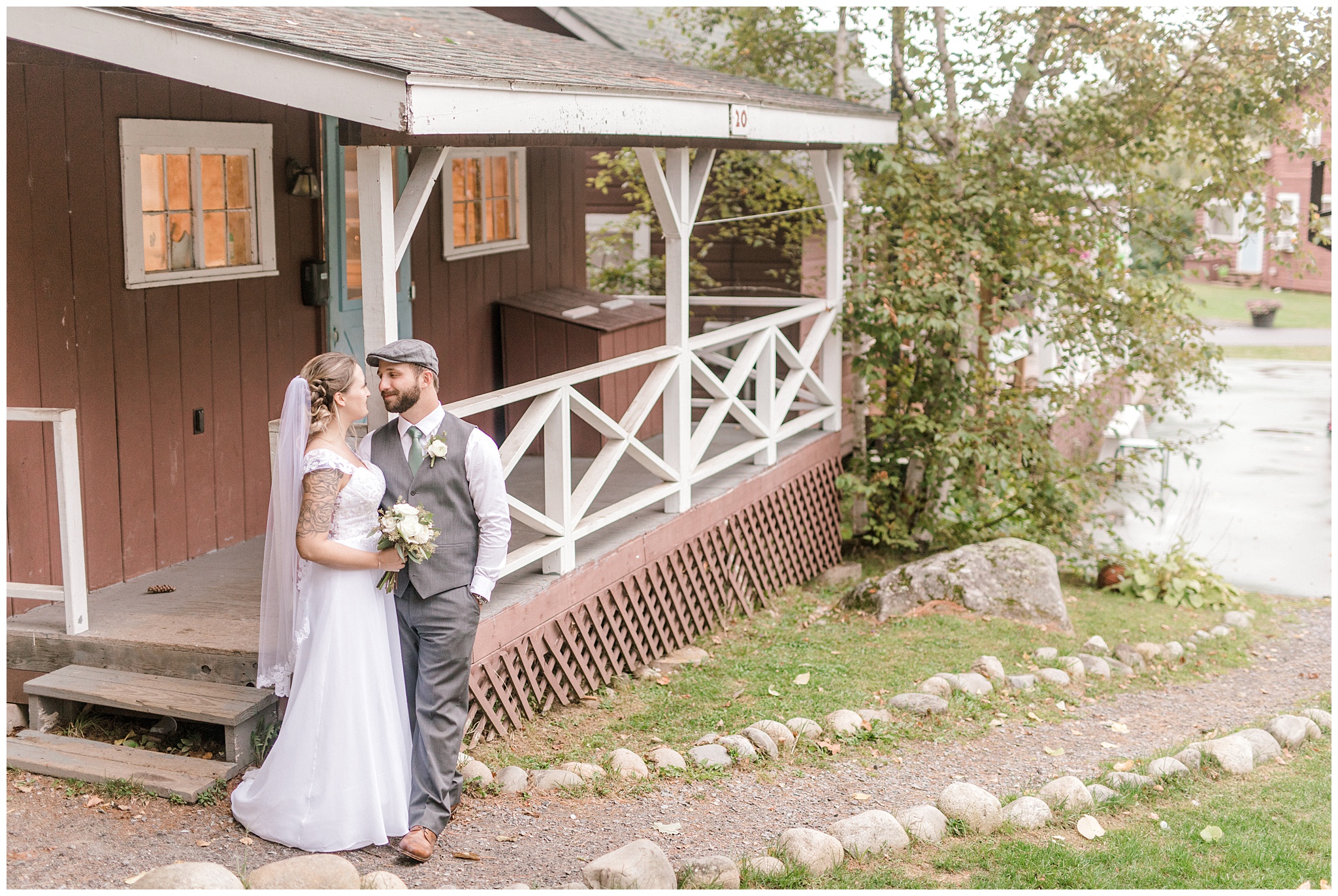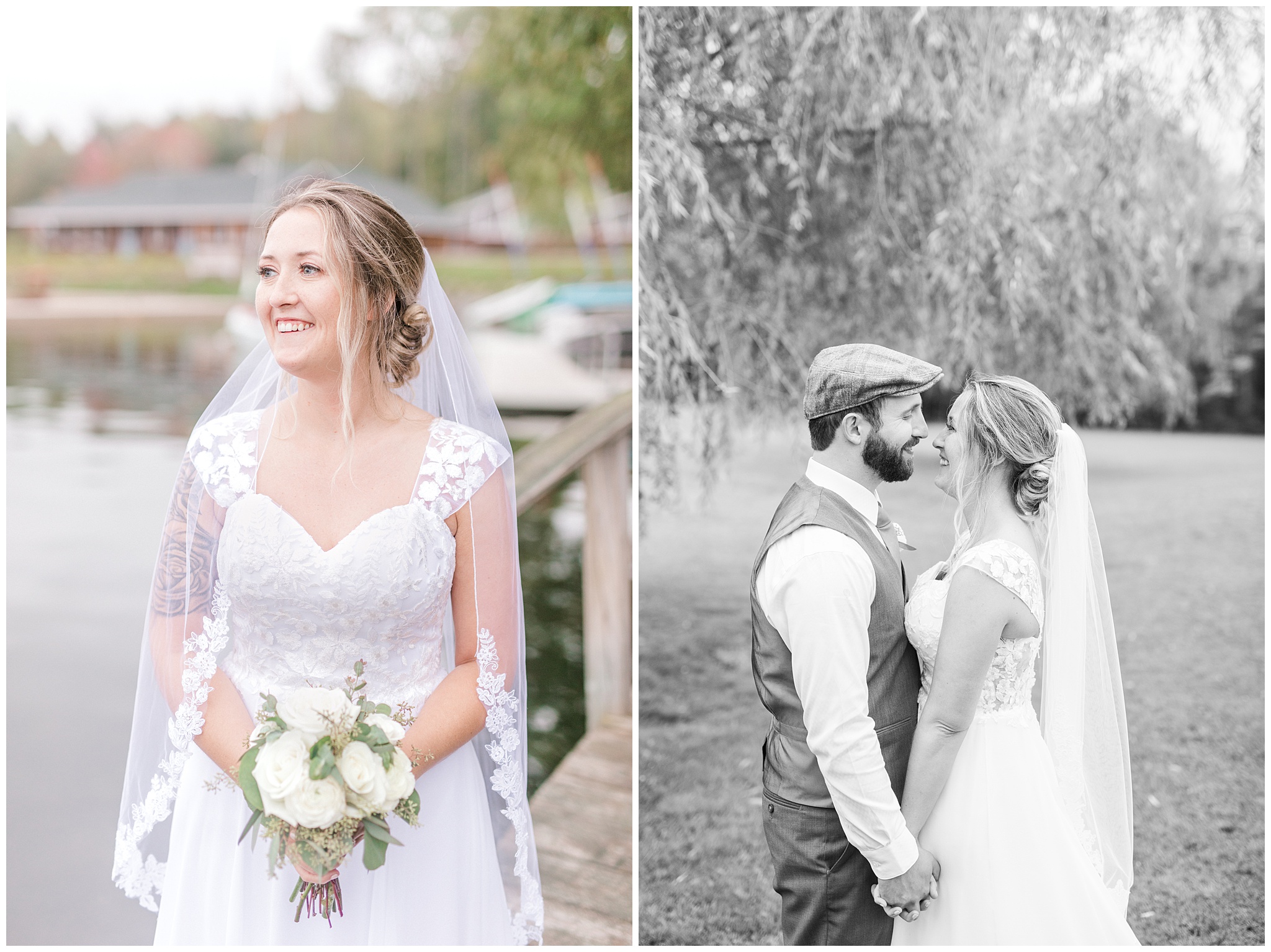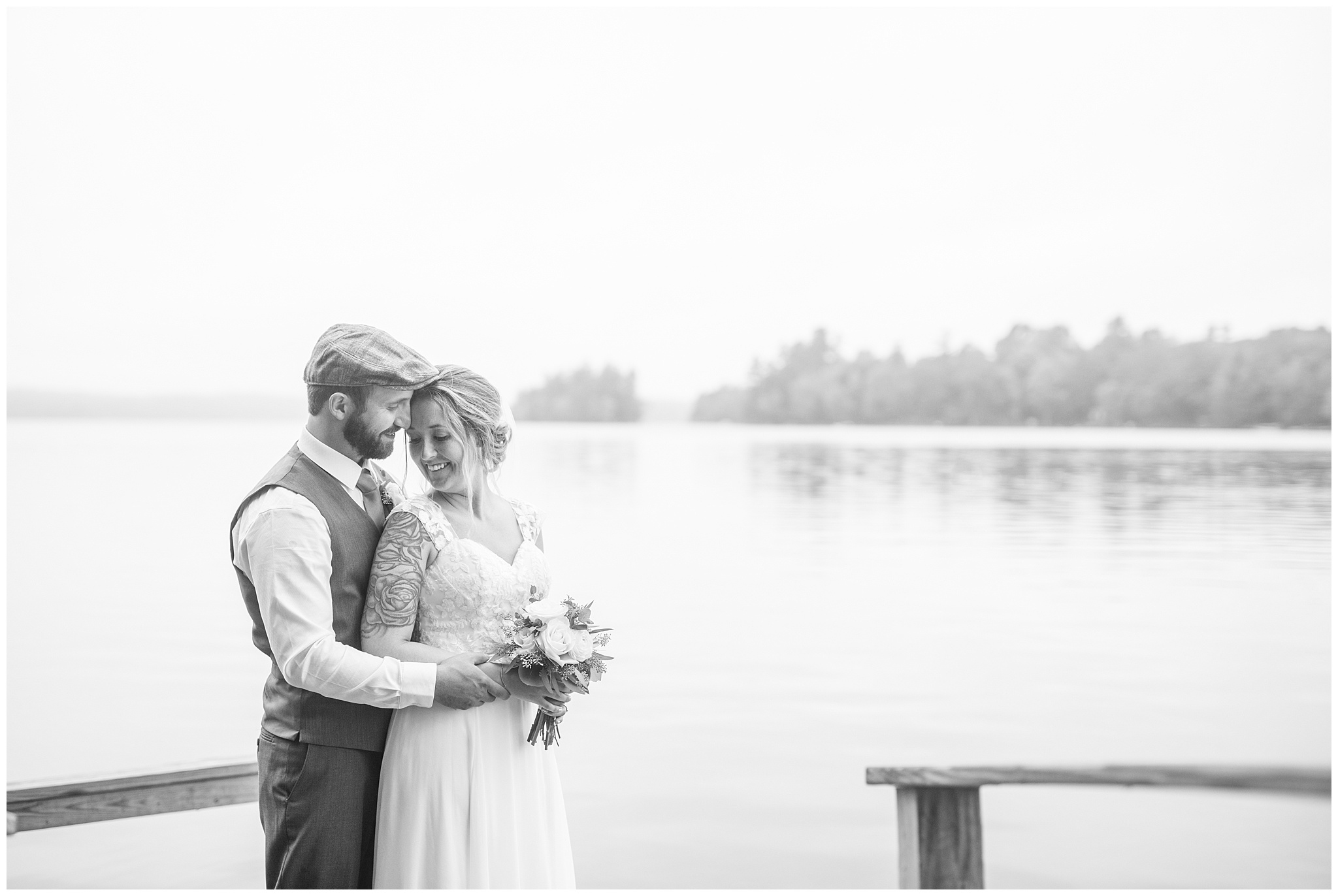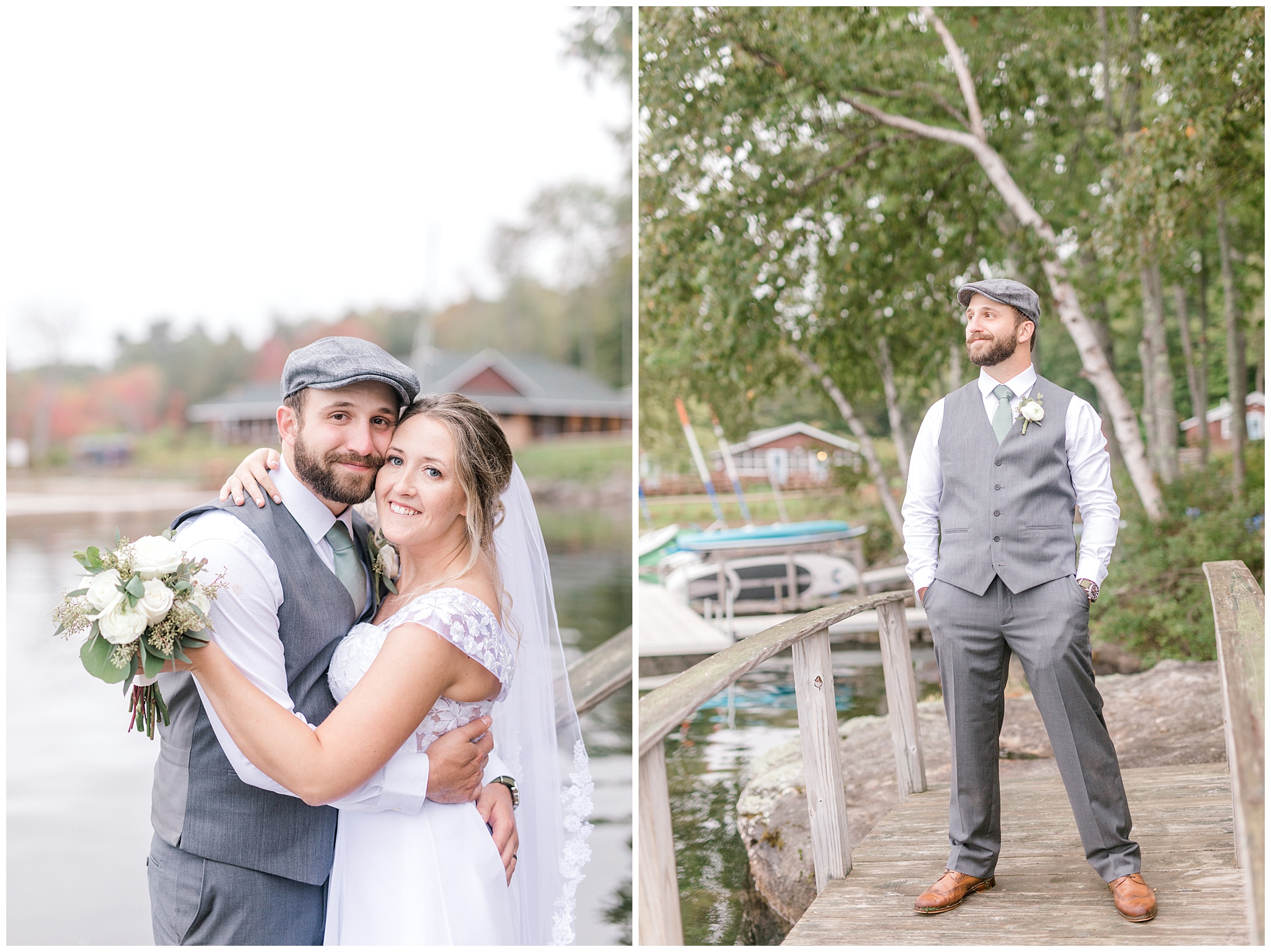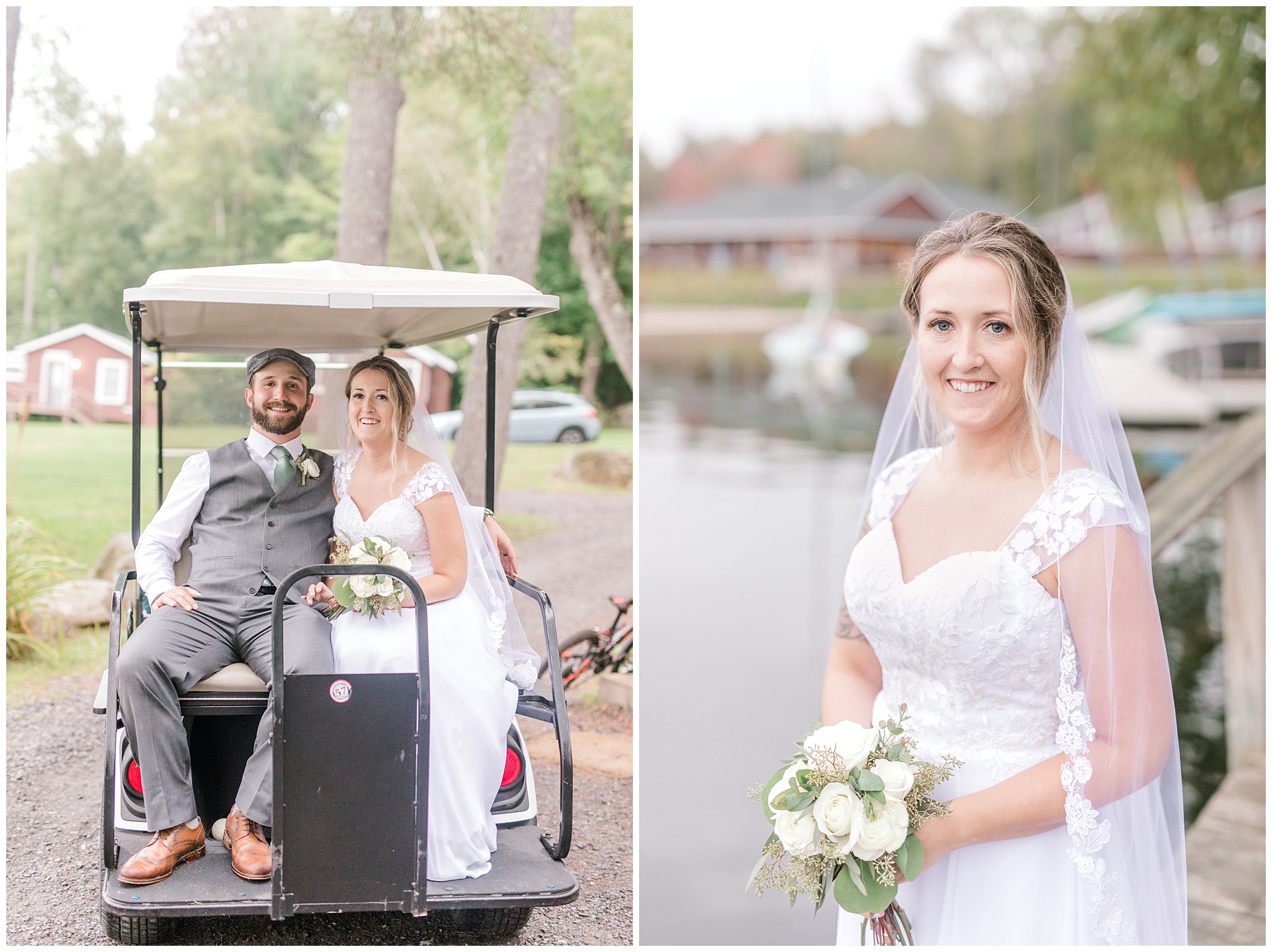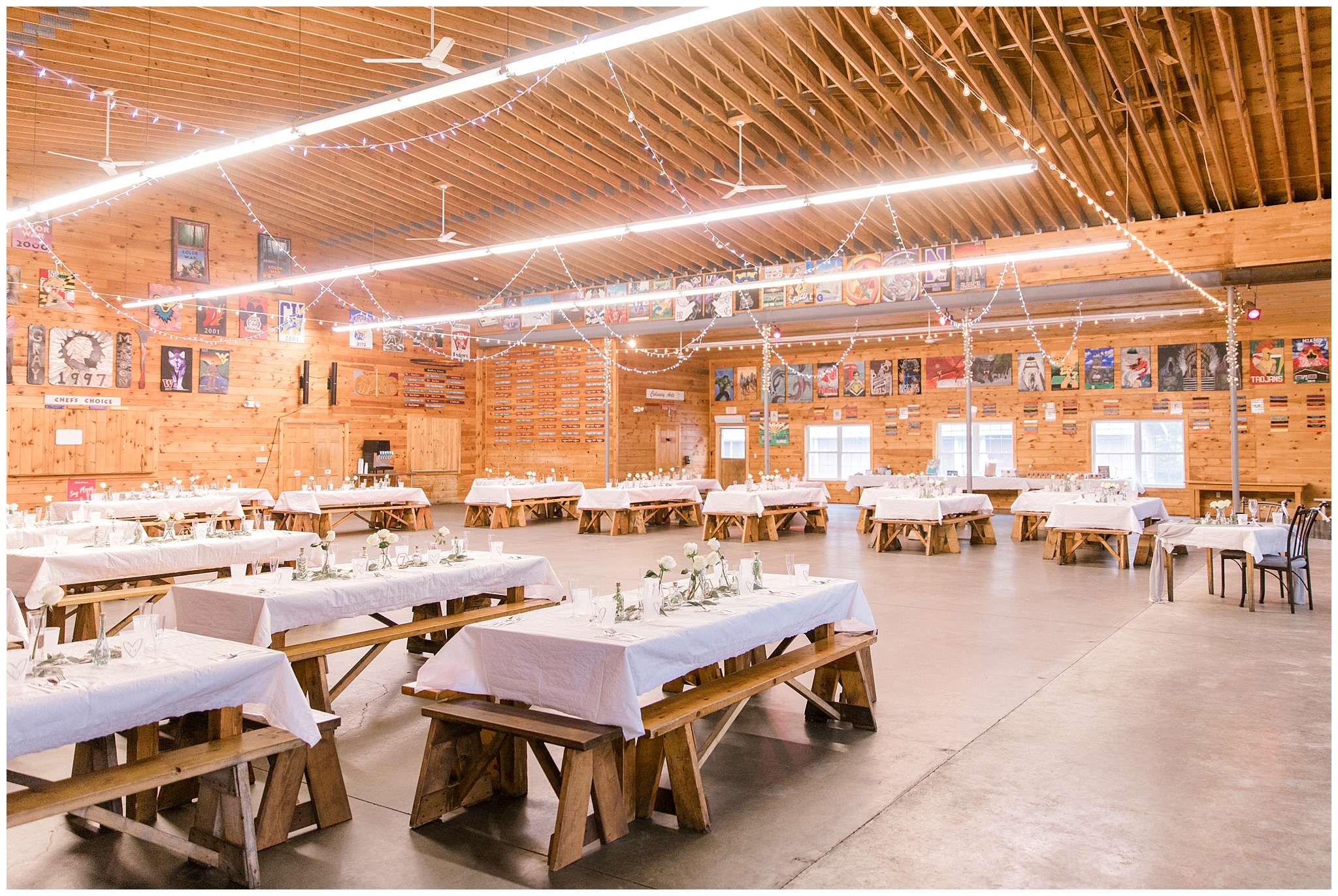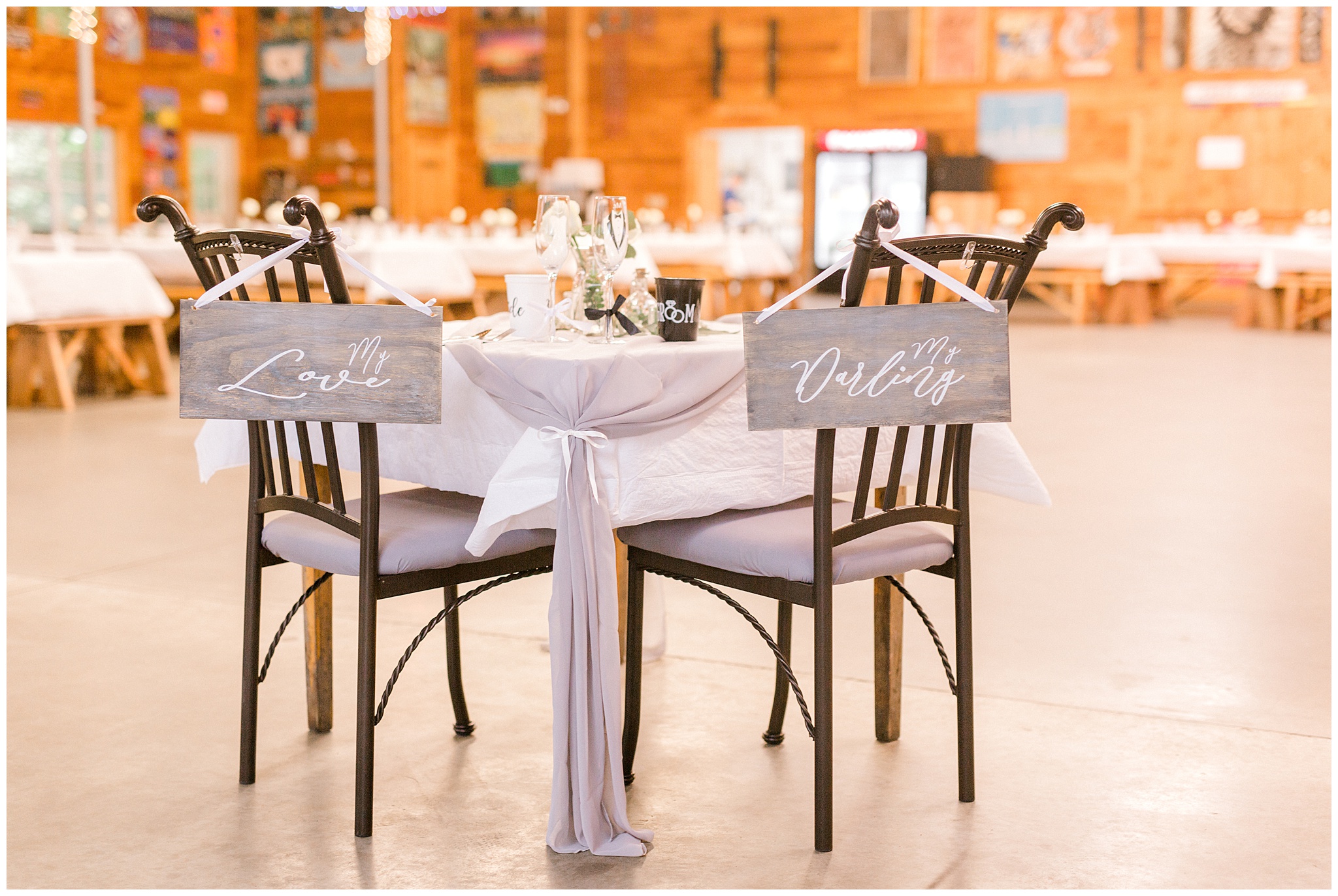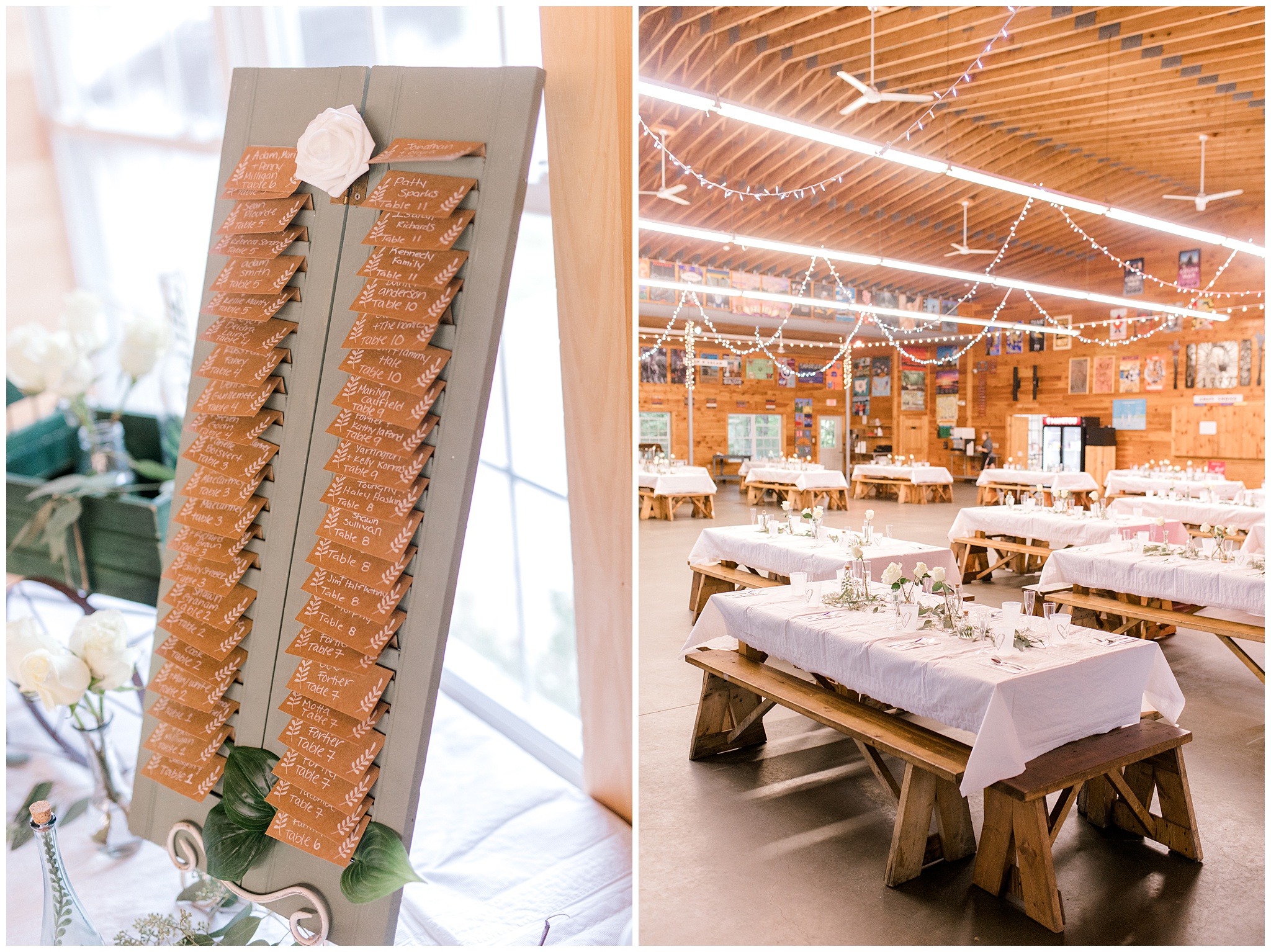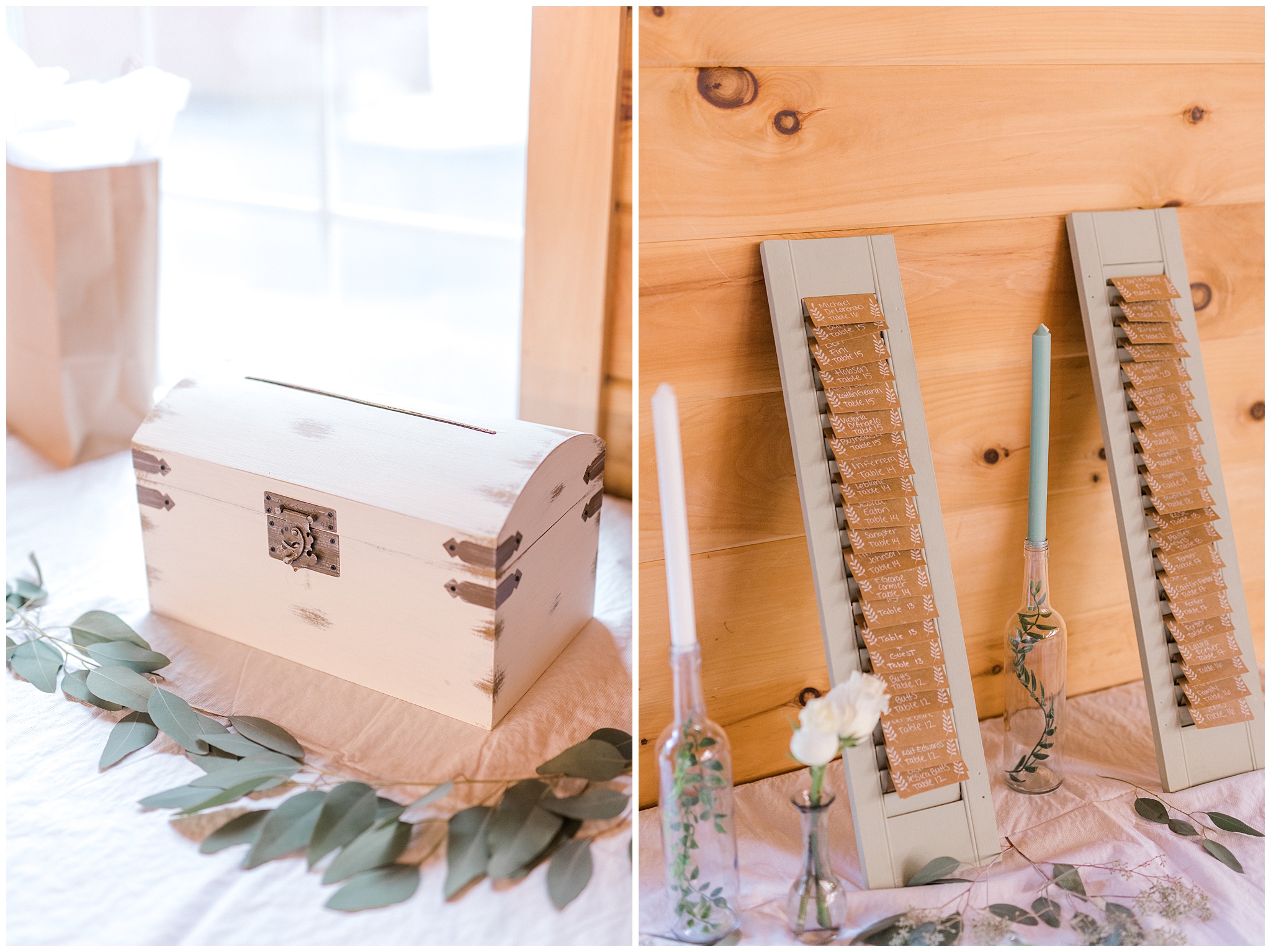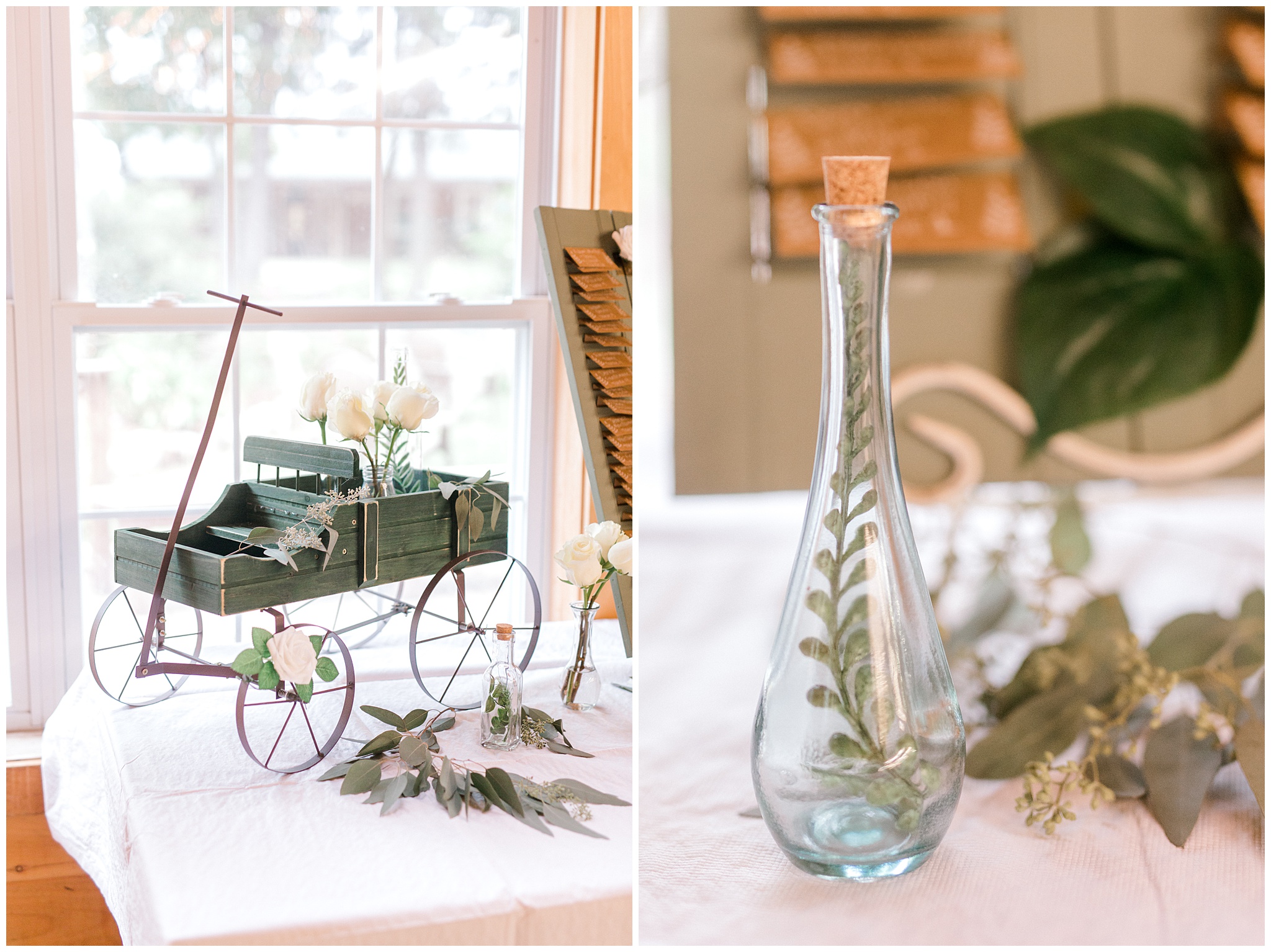 I'm obsessed with these cupcakes with the adorable edible succulents on top!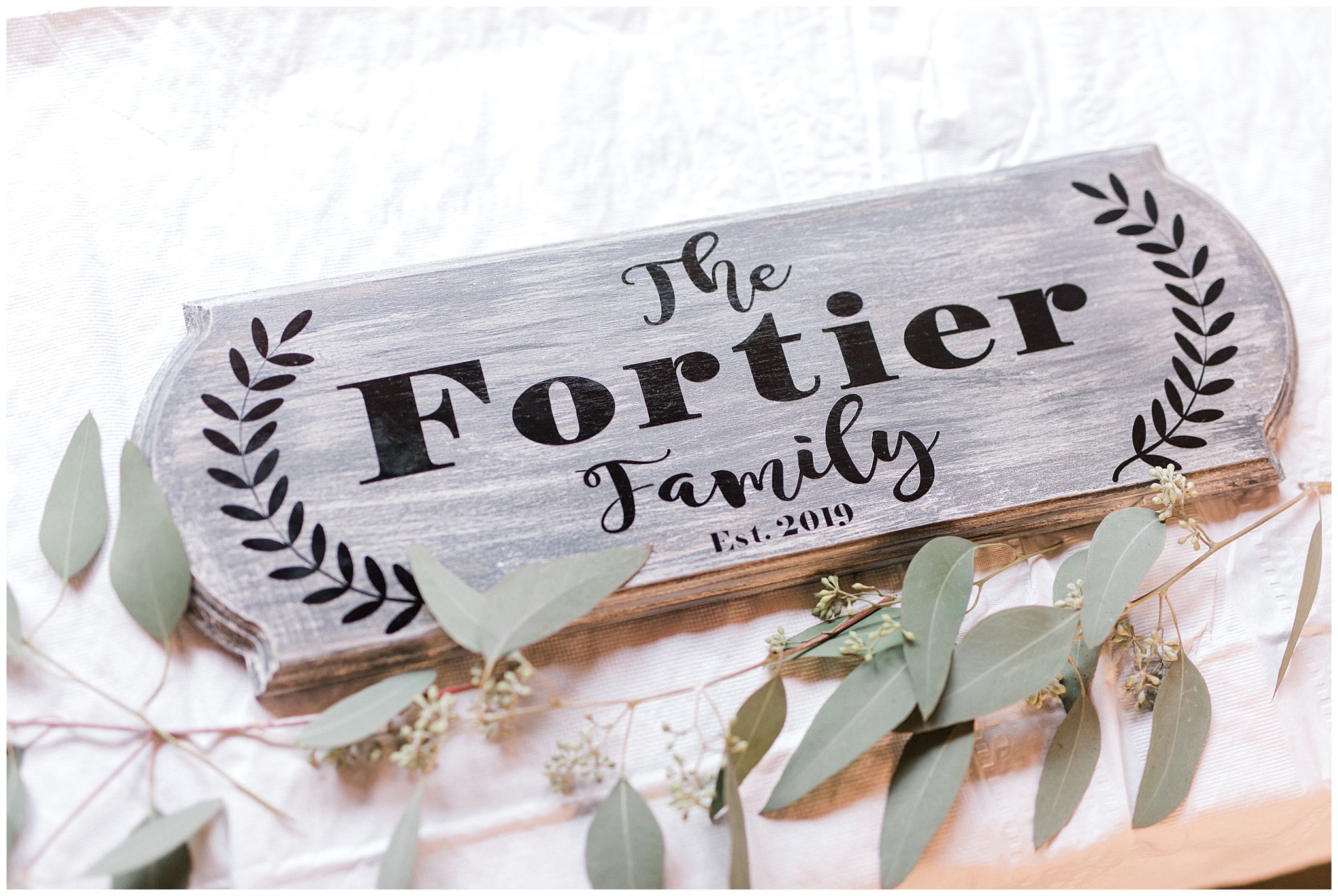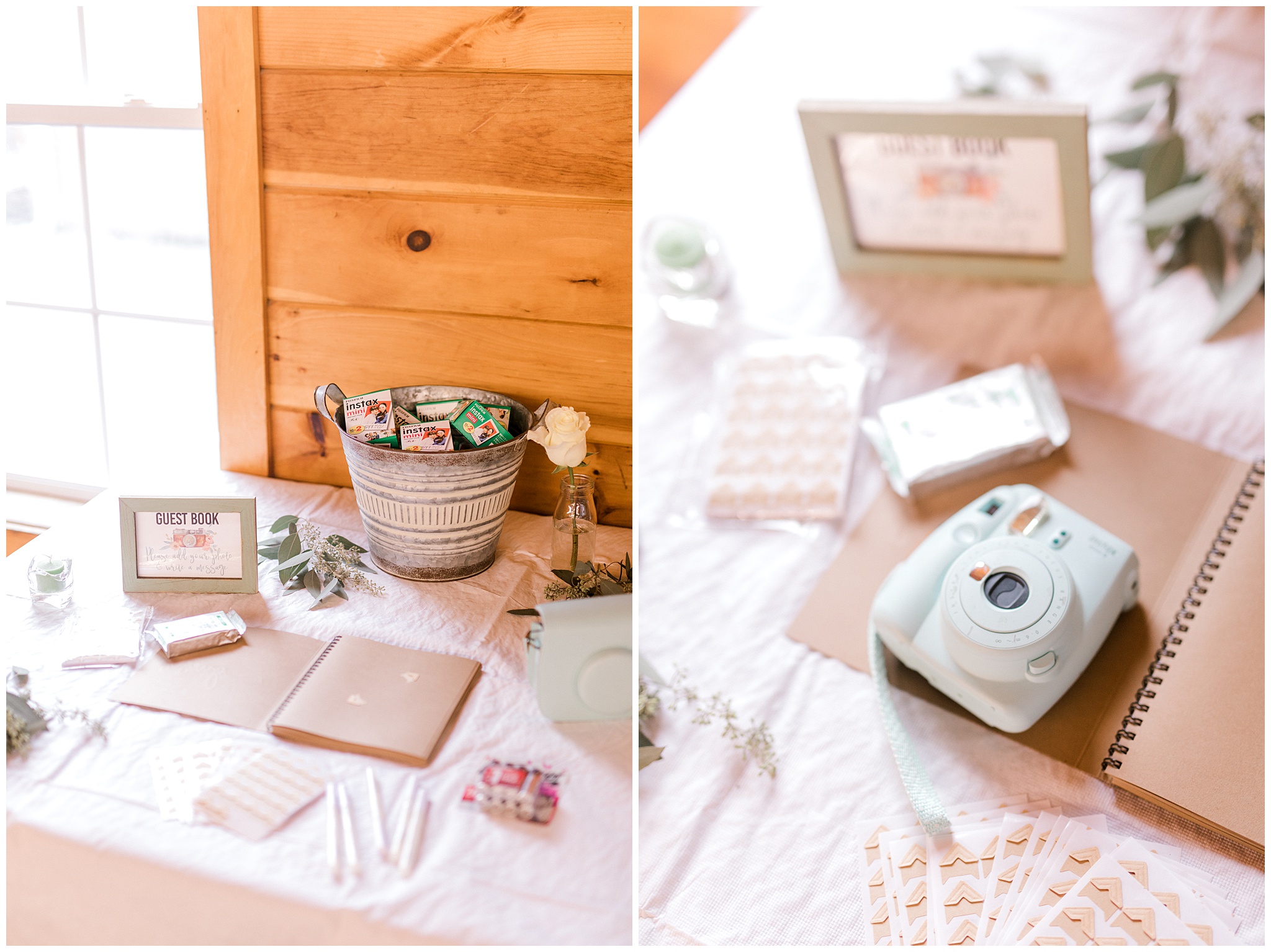 As soon as they entered the reception, Declan heard the music and took to the dance floor! He obviously has no problem being the center of attention!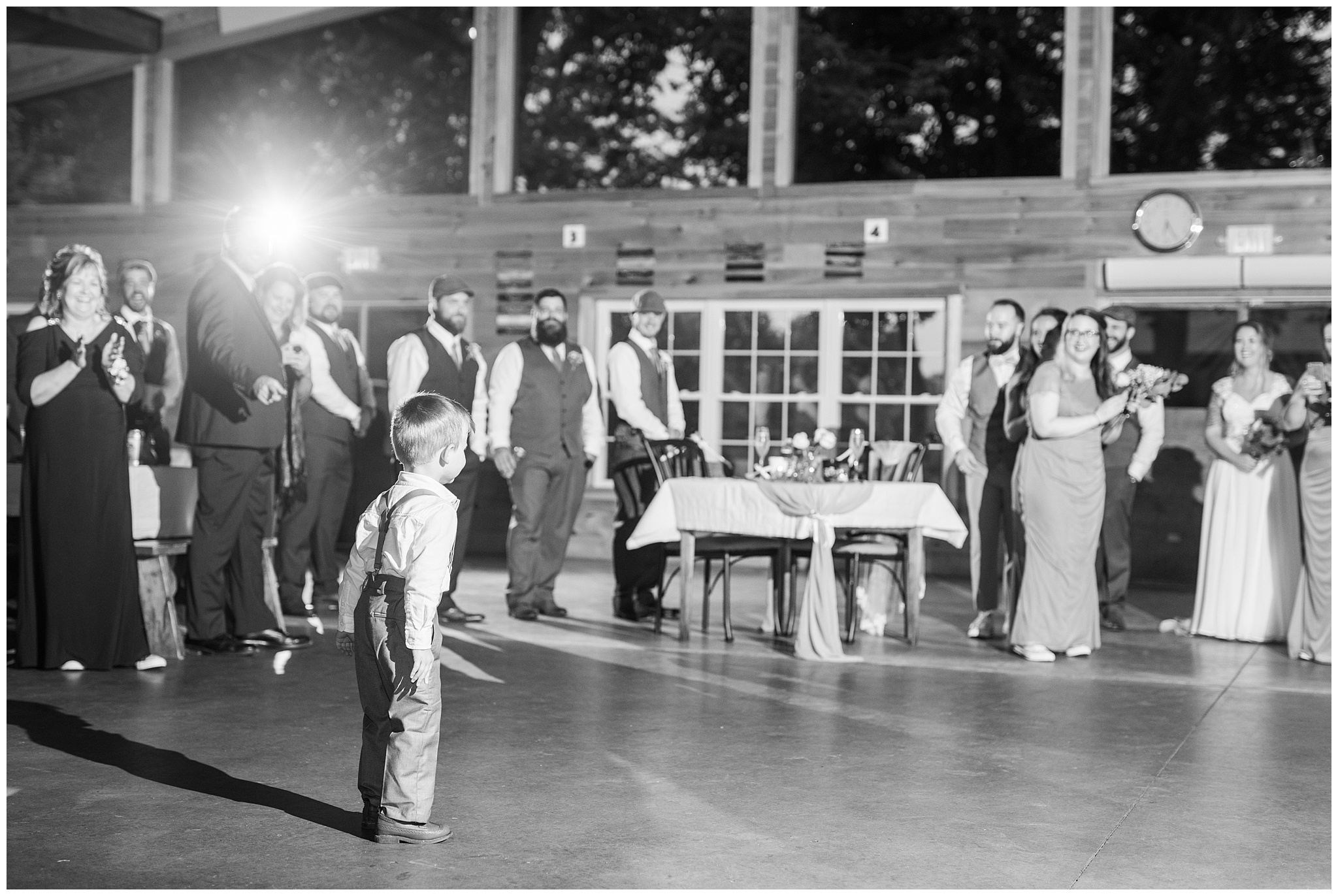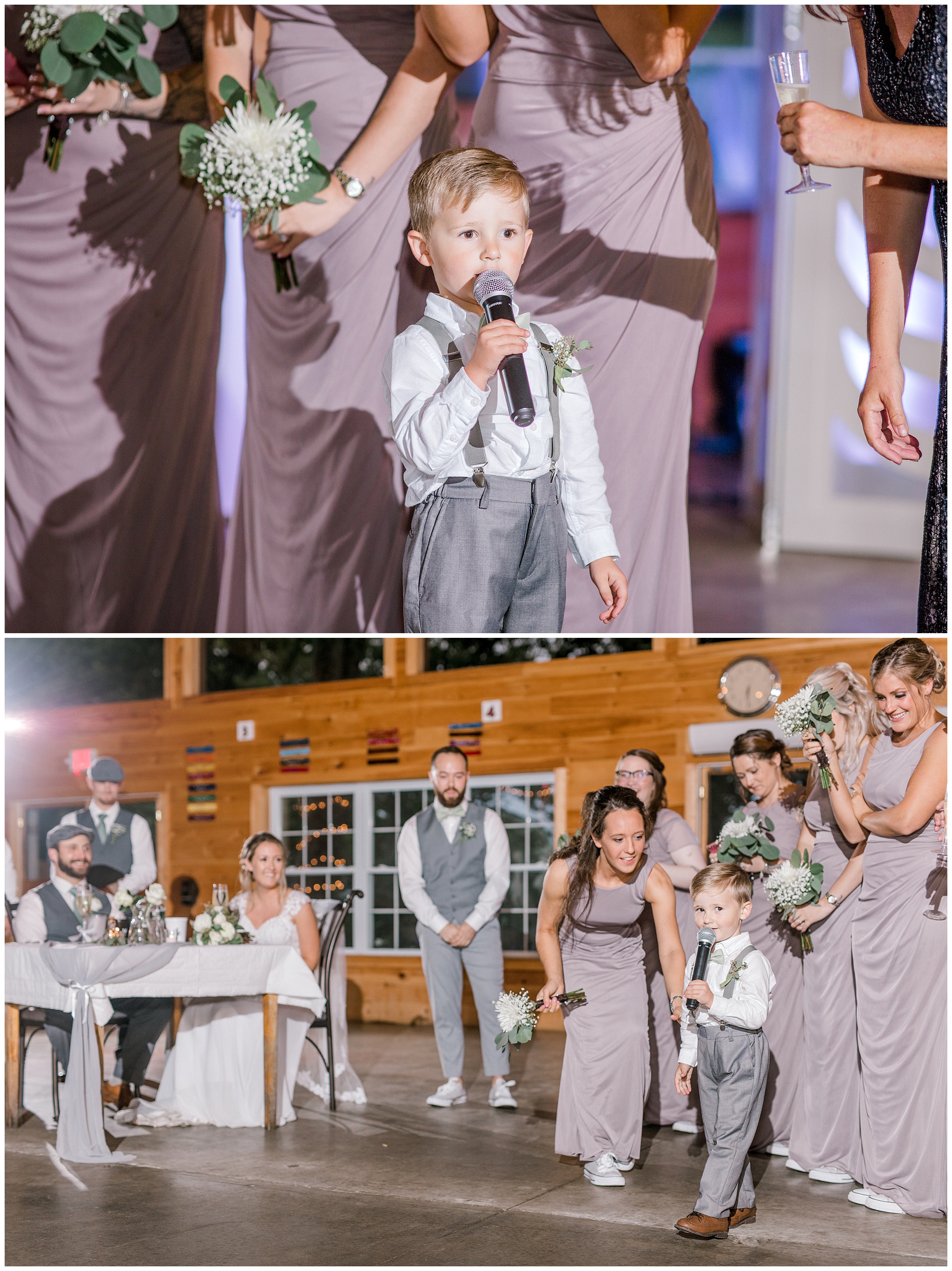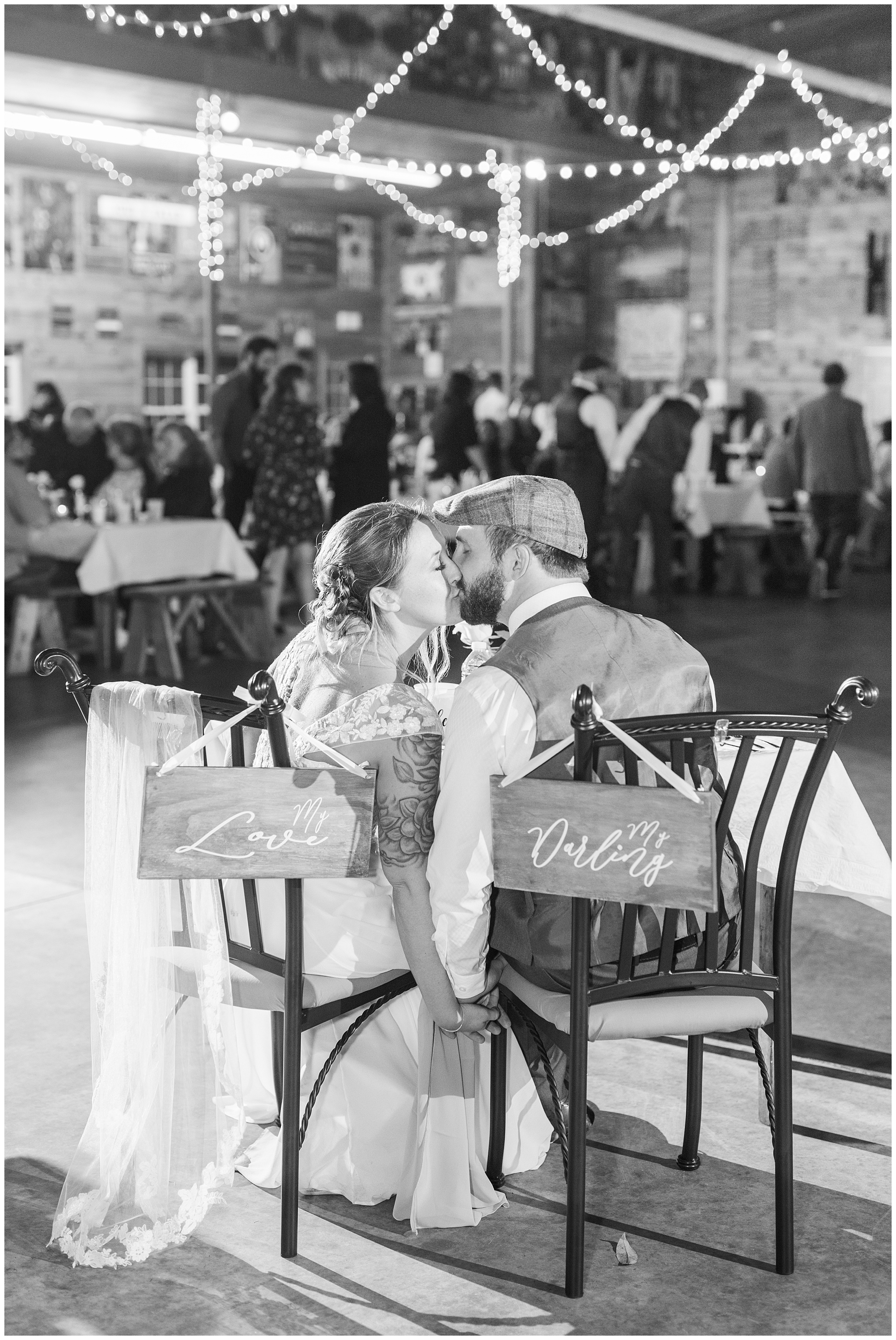 I could be wrong, but I'm fairly certain that the couple's cake was actually cheesecake! YUM!!!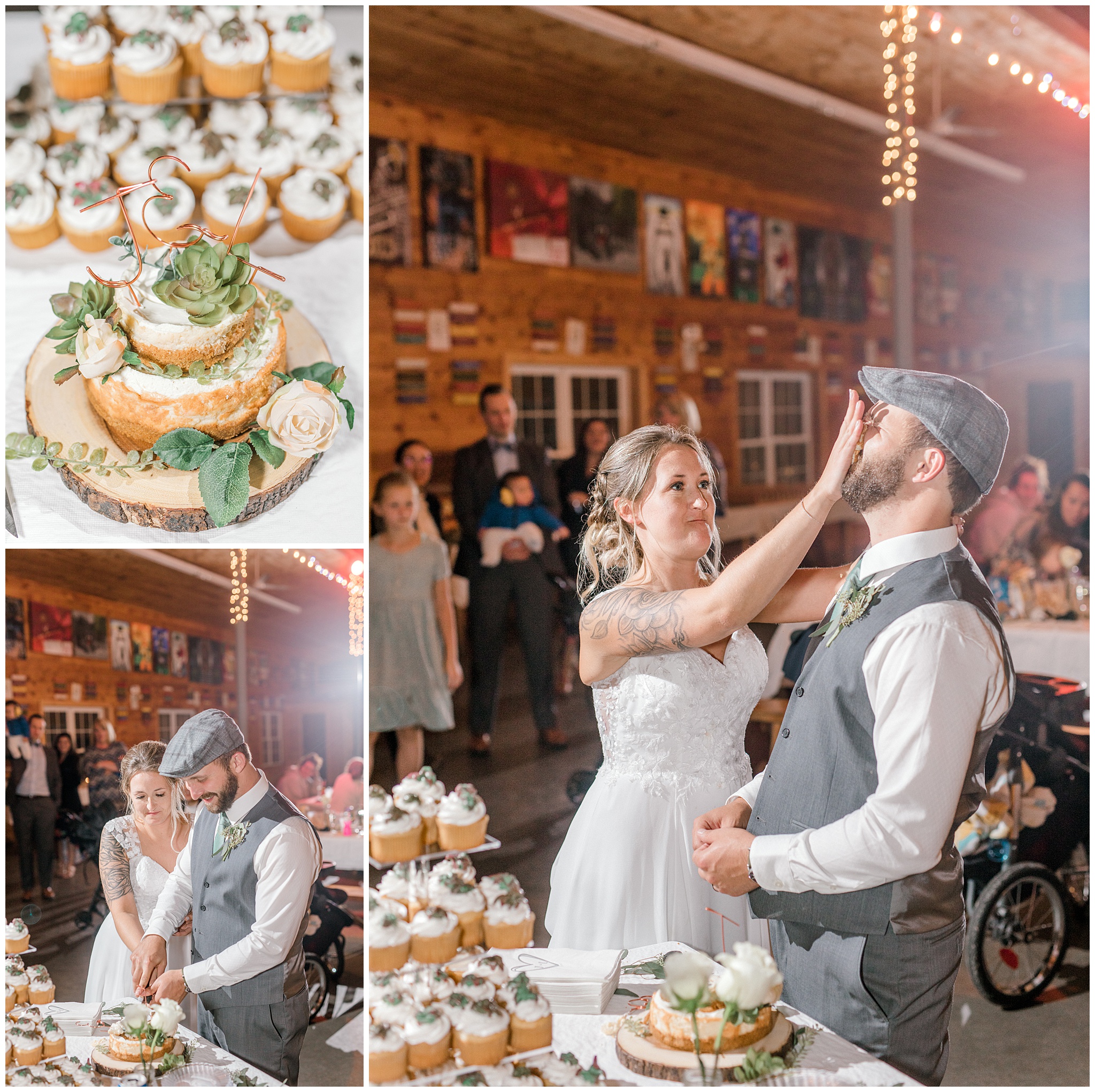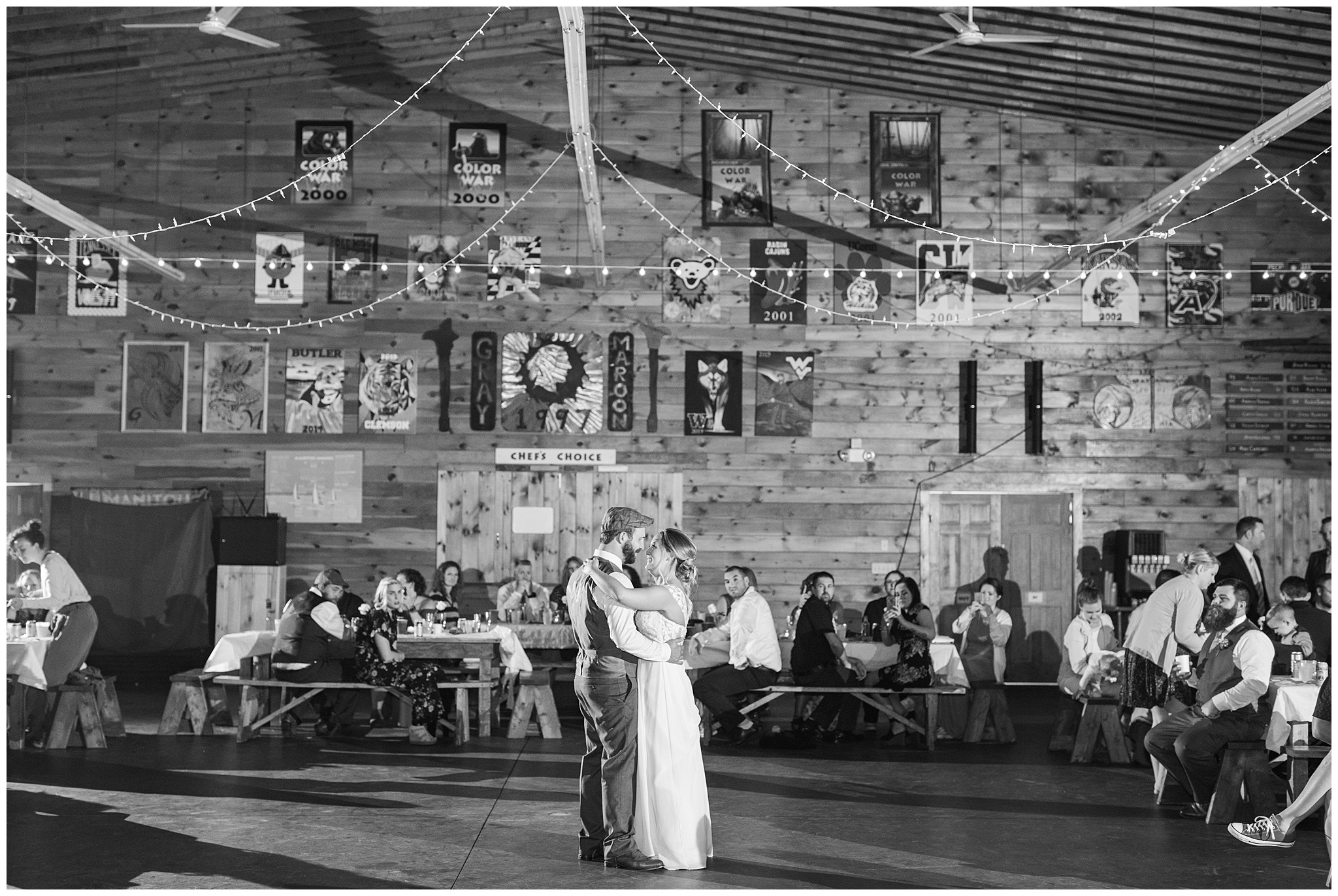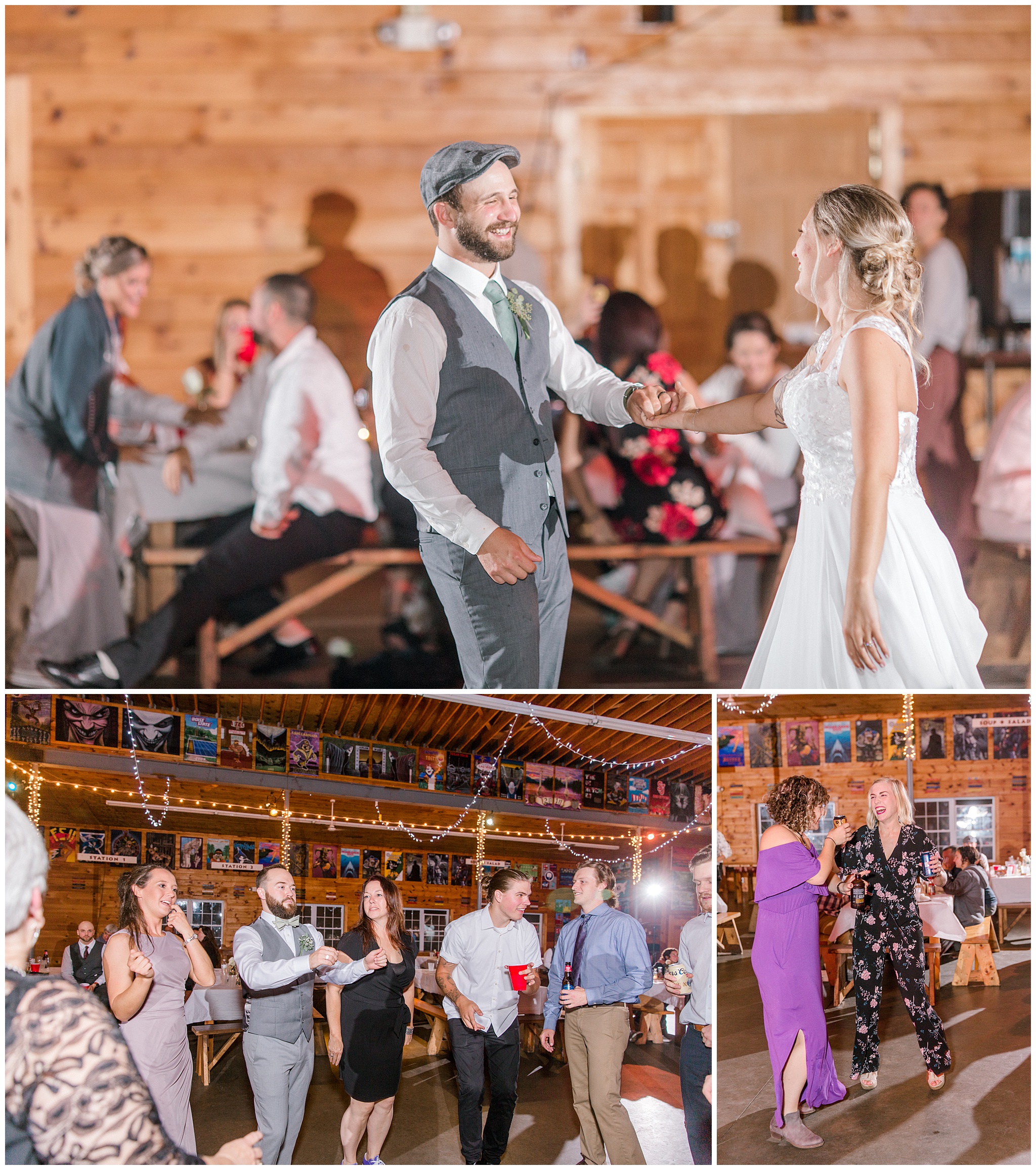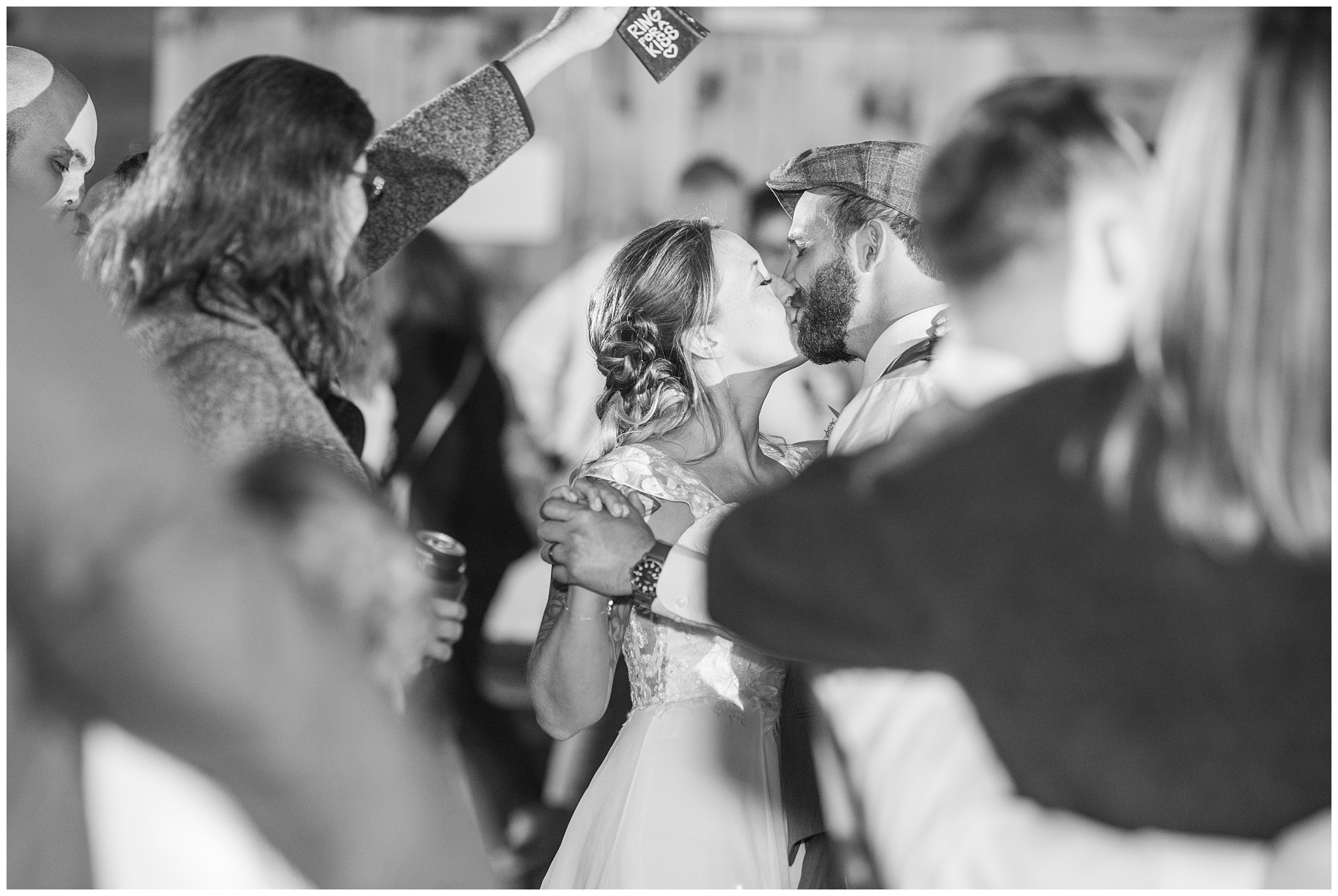 Now THIS was impressive! Jacob really went all out before taking Lacey's garter off!