Dan and Jalene's Augusta, Maine Engagement Session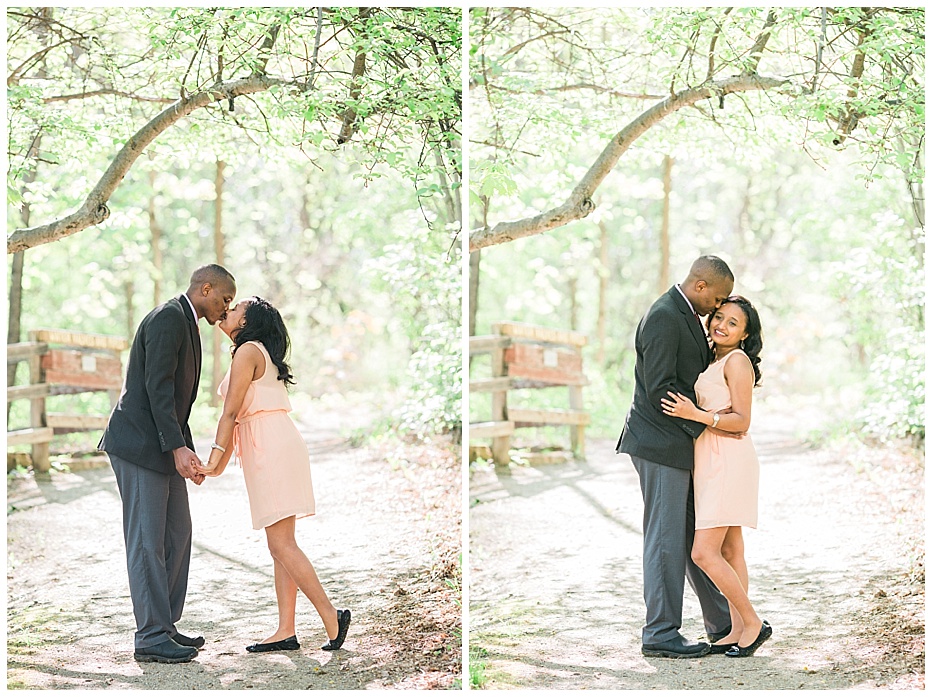 Dan and Jalene met at Colby College in Waterville in 2011.  And that's where they will say their vows at their wedding this coming July! They live in Boston now, but they knew they wanted to do their engagement session in Maine, and they picked a perfect time of year to do it! Augusta was in full bloom everywhere you looked that day, and the weather was sunny and warm and perfect!
I met up with Dan and Jalene at Viles Arboretum in Augusta early on a Saturday morning.  We were able to find some shade quickly, and it was not difficult at all to get these two to laugh and smile!  I love their relaxed and fun nature!  Jalene and Dan picked out the perfect spring outfits that were so classy!  We then headed over to Capitol Park in Augusta, where they changed into outfits representing Jalene's Ethopian heritage.  And soon after, they changed into different outfits giving hommage to Dan's Swaziland culture!  I can't wait to photograph these two at their wedding in only 5 weeks!