James and Hilary's Falmouth Country Club Wedding | Falmouth, Maine, Wedding Photographer
James and Hilary's summer wedding was beautiful, fun, and laid back! I'm so thankful to have been able to capture all the love and joy that surrounded this adorable couple as they celebrated with friends and loved ones!
I met James and Hilary when we got together to do their engagement photos a few weeks ago. With our crazy schedules conflicting, I suggested a sunrise session, to which most people would laugh at! But these two, they excitedly agreed, and there we were, 5:15am at Old Orchard Beach. During their session, I learned that James and Hilary were not only incredibly gentle and kind people, but that they were fiercely in love. Some might ask how I can tell that from only spending an hour and a half with someone. After photographing hundreds of couples, I can assure you that you just know! When I asked them to walk along the beach together, hand in hand, they kept looking at each other with the biggest smiles. They were just so comfortable with each other, and with me! I got to meet their 2 pups as well, and we snuck them into a few pictures! The thing about Hilary and James is that you meet them once, and you kind of just want to be best friends with them! They seem like they would be the kind of loyal, fun, and easy going friends everyone needs a few of in life!
Fast forward a few week to the wedding day! The weather was unbelievably perfect for a Saturday in August. It was around 74 degrees, mostly sunny with a few clouds, and a light breeze. When I arrived to the Falmouth Country Club, Hilary and her bridesmaids were alternating between getting ready and setting up a few last minute touches in the tent. I found James sitting in the restaurant downstairs, so excited as we talked about the day's events to come. I noticed the geese walking around the ceremony site as the chairs were set up, and there were dragonflies and monarch butterflies everywhere you looked! James and Hilary opted to do a first look, which they were greatly anticipating, but very nervous for! James had forewarned me that he might shed a few tears, and he wasn't wrong. Many couples are reluctant to do a first look, because they're afraid it will take away from the special moment when he sees her for the first time walking down the aisle. I did a first look at my wedding, and for us, it really helped take away my husband's nerves before standing in front of everyone at the ceremony. Also, I wanted my hair and makeup to be as fresh as possible for pictures, so that was a big selling point for me! When Hilary walked down the aisle at the ceremony, her and James were both in tears. I love that Hilary had both her Mom AND her Dad walk her down the aisle, it was so special! They barely made it through their vows, just in time for the first kiss!
After the ceremony, Hilary and James asked to take a quick drive in the golf cart to the cemetery across the street. Hilary's Grandfather passed away, and although he couldn't be there, Hilary wanted him to be part of their wedding day. It was such a sweet moment that I don't think I'll ever forget.
Thank you so much, Hilary and James, for inviting me to be a part of your wedding, and trusting me to capture these memories for you! I had a blast at your wedding!
Venue and Catering:  Falmouth Country Club, Falmouth, Maine
Bridal Dress:  Andrea's Bridal & Formal Wear, Portland, Maine
Suits:  Men's Warehouse, South Portland, Maine
Florals:  Southern Blooms Co., Lebanon, Tennessee
Hair and Makeup Artist:  Betsy Dillon, Maine
Officiant: Miles Hunt
DJ: Shawn Nicholson, of The Music Man DJ Service
Photographer: Andrea Simmons Photography, Gardiner, Maine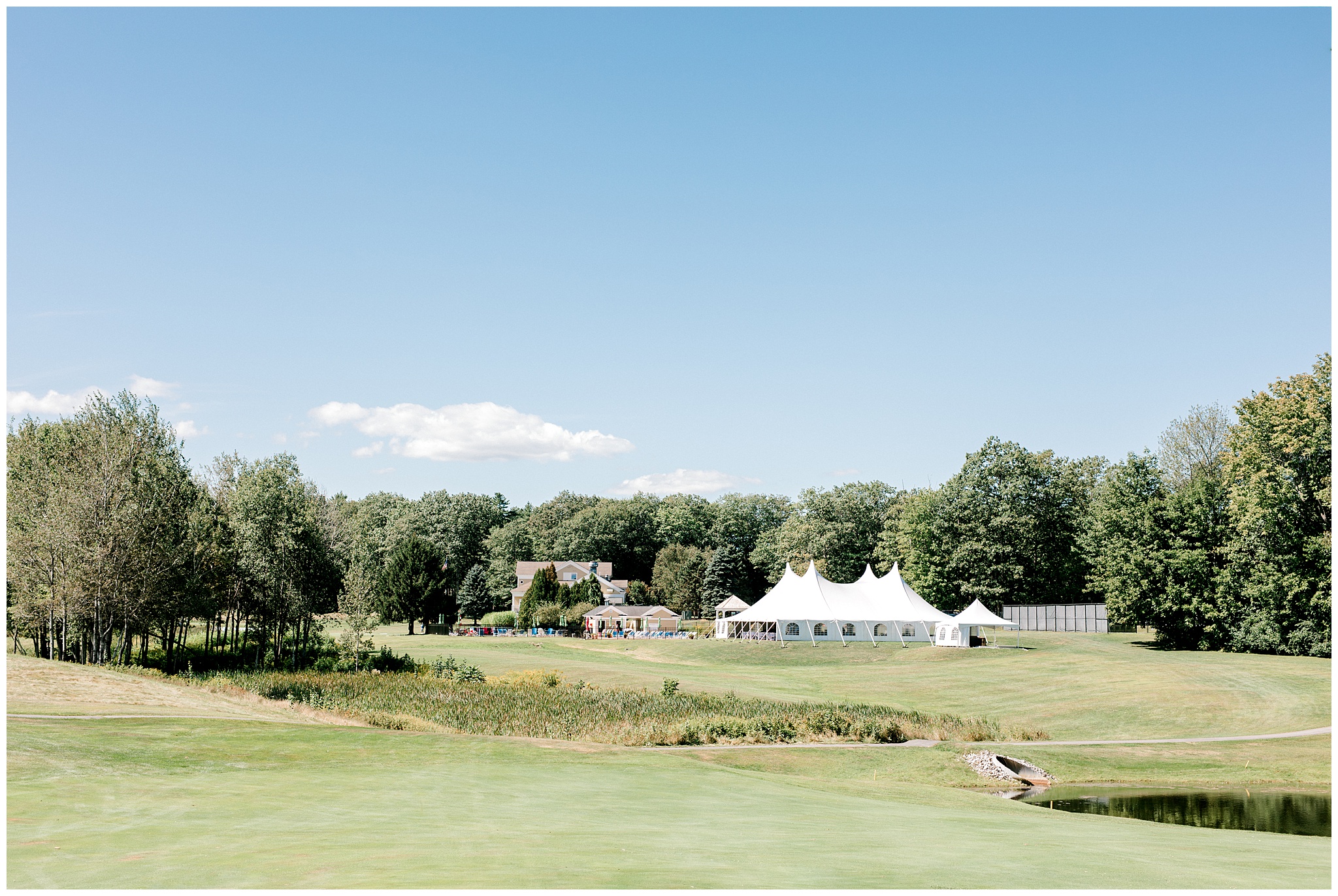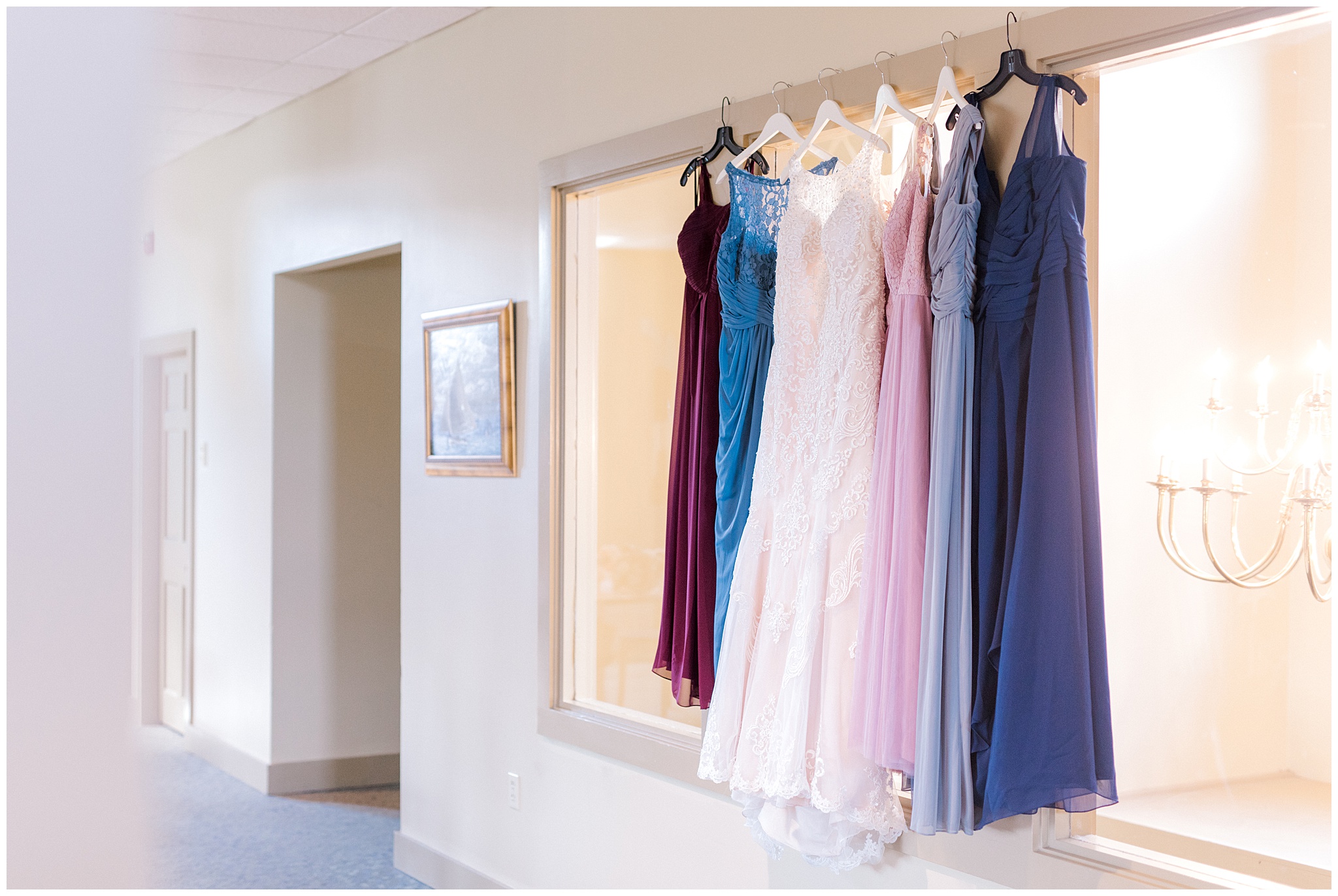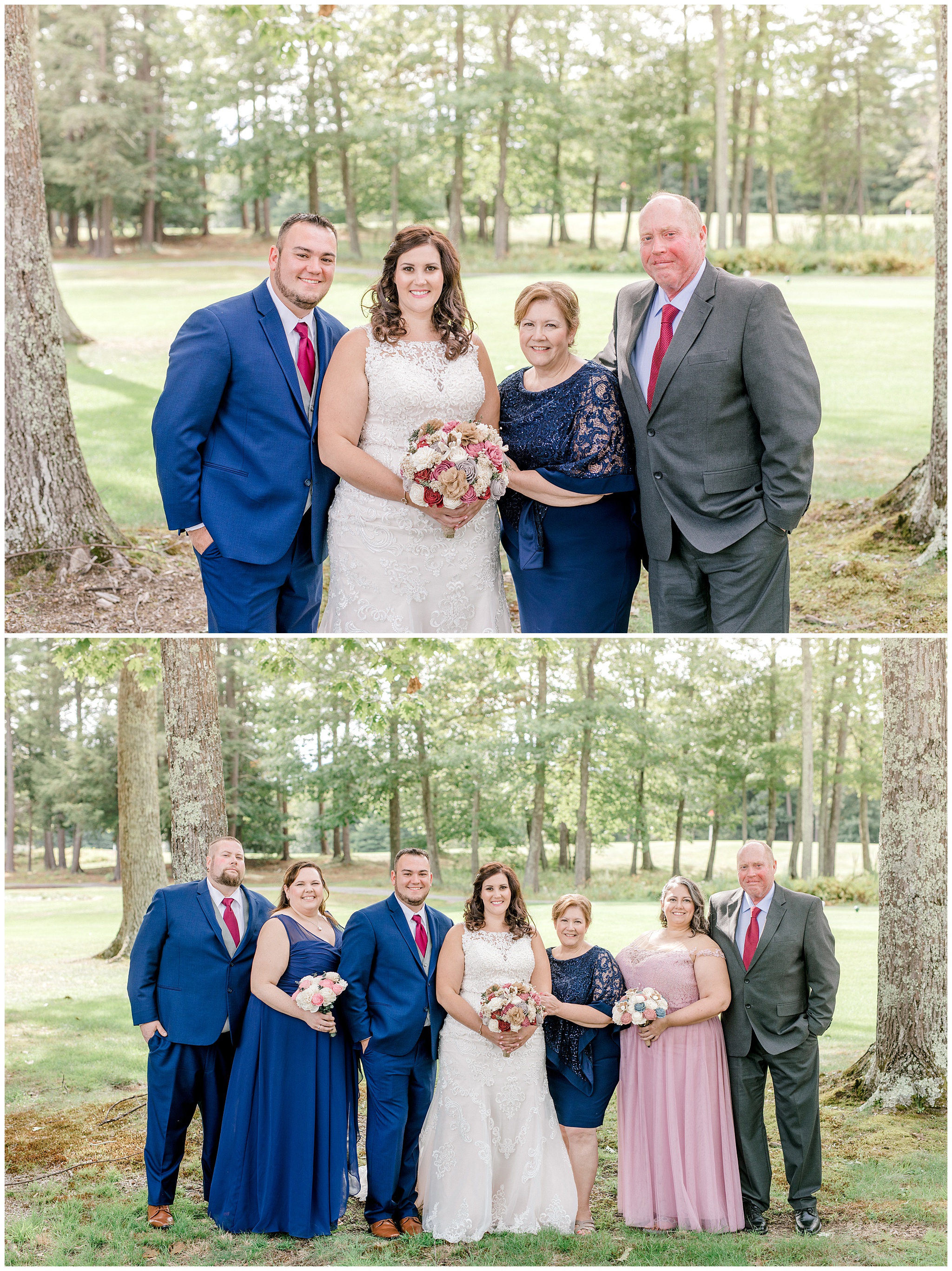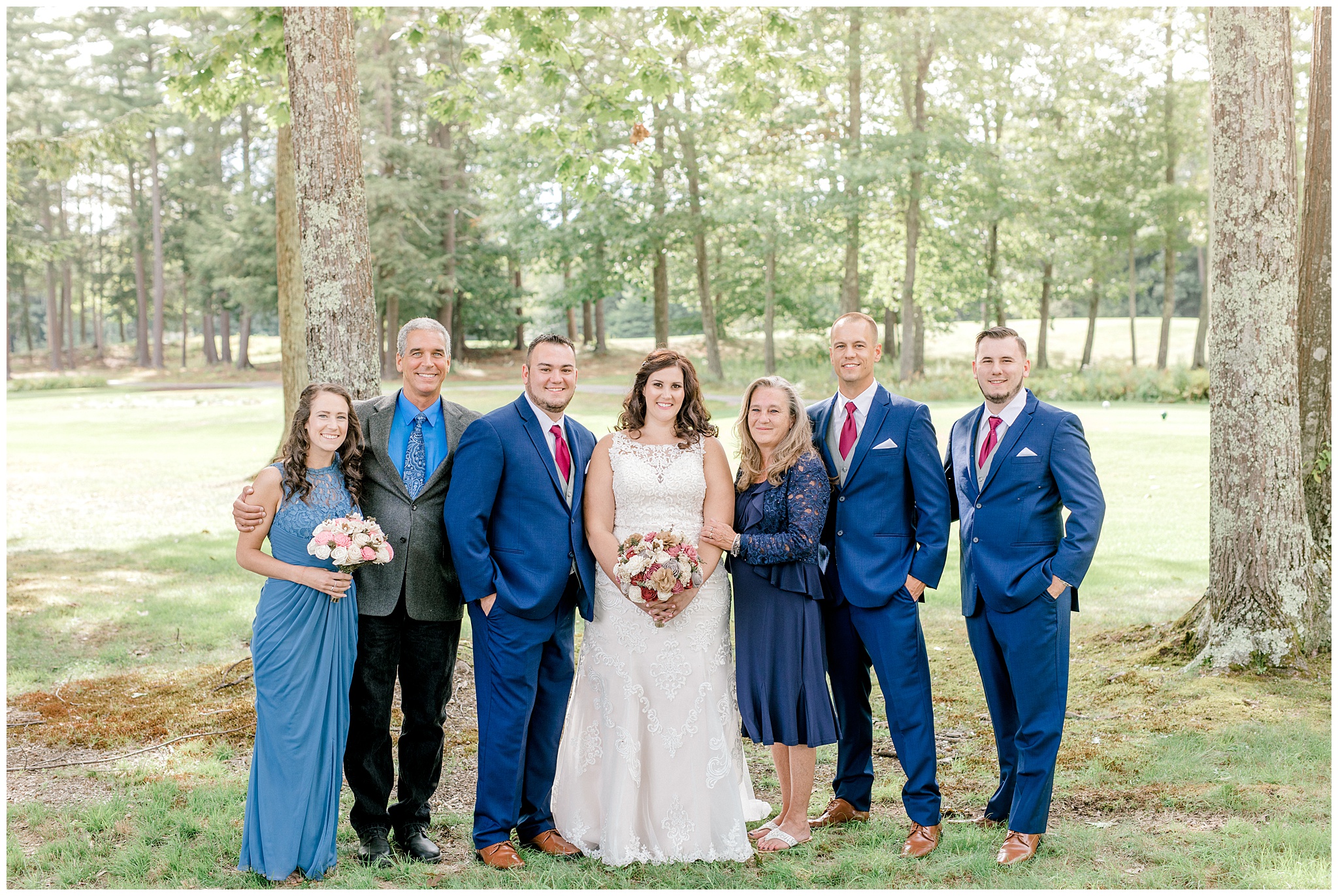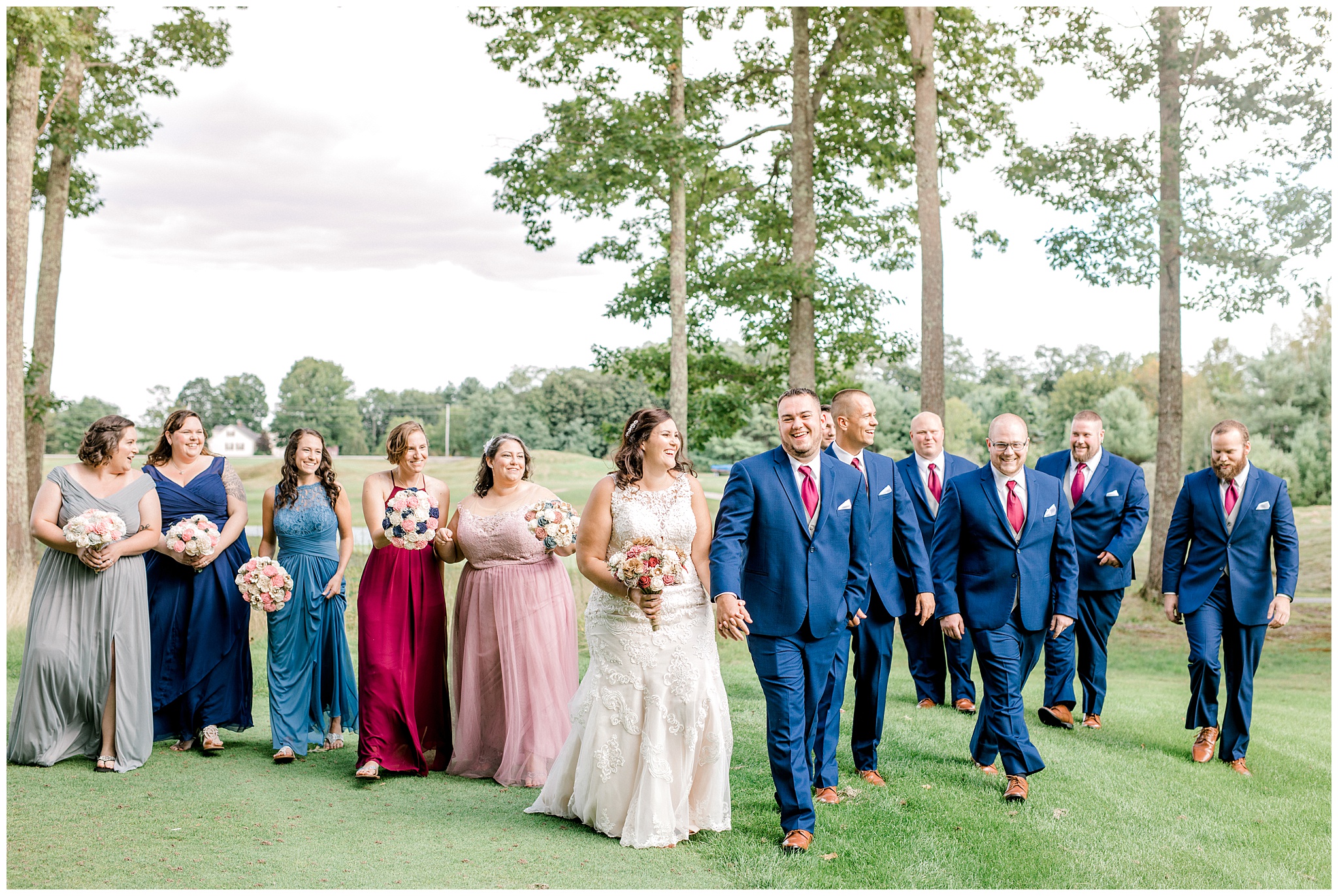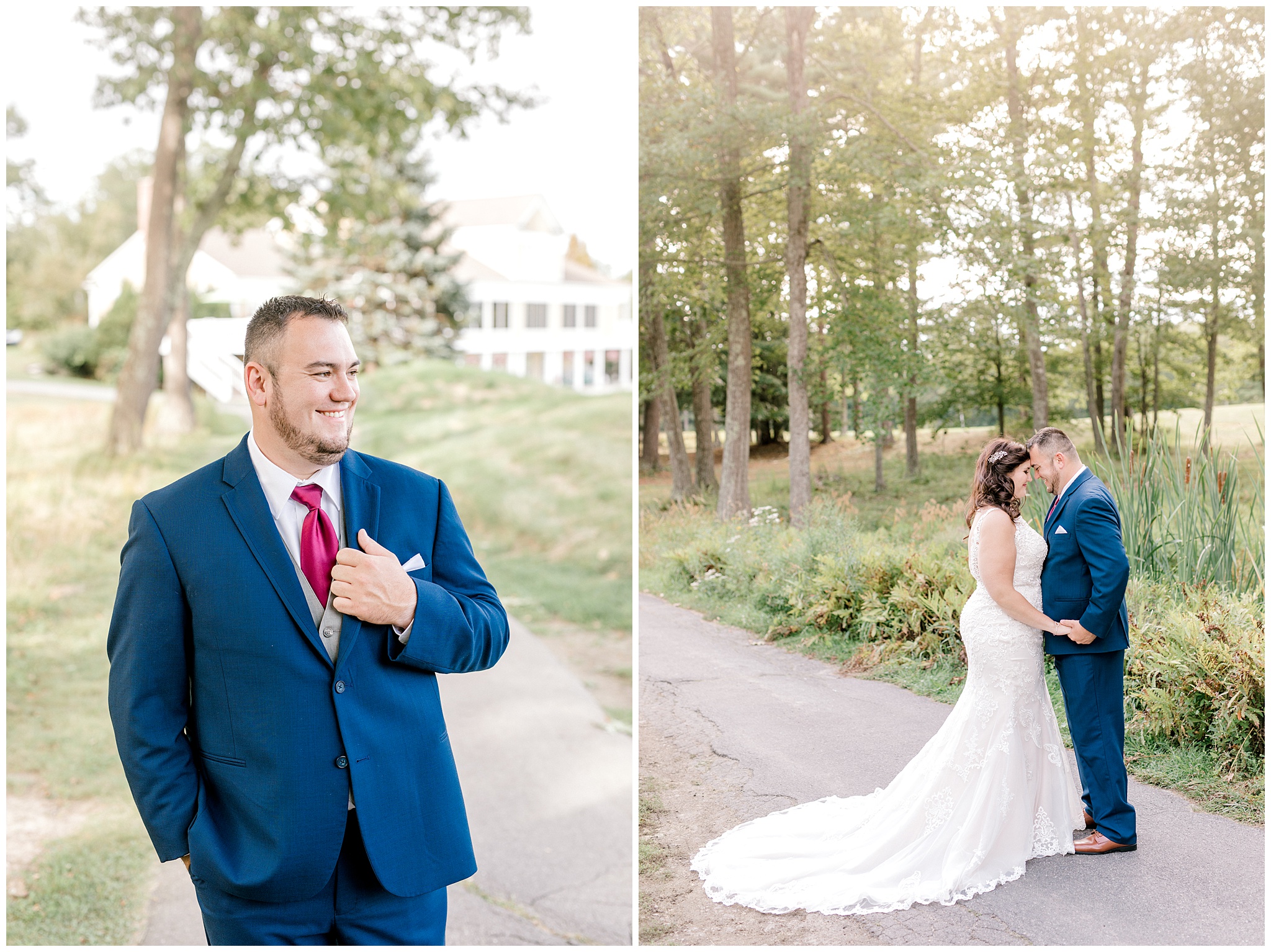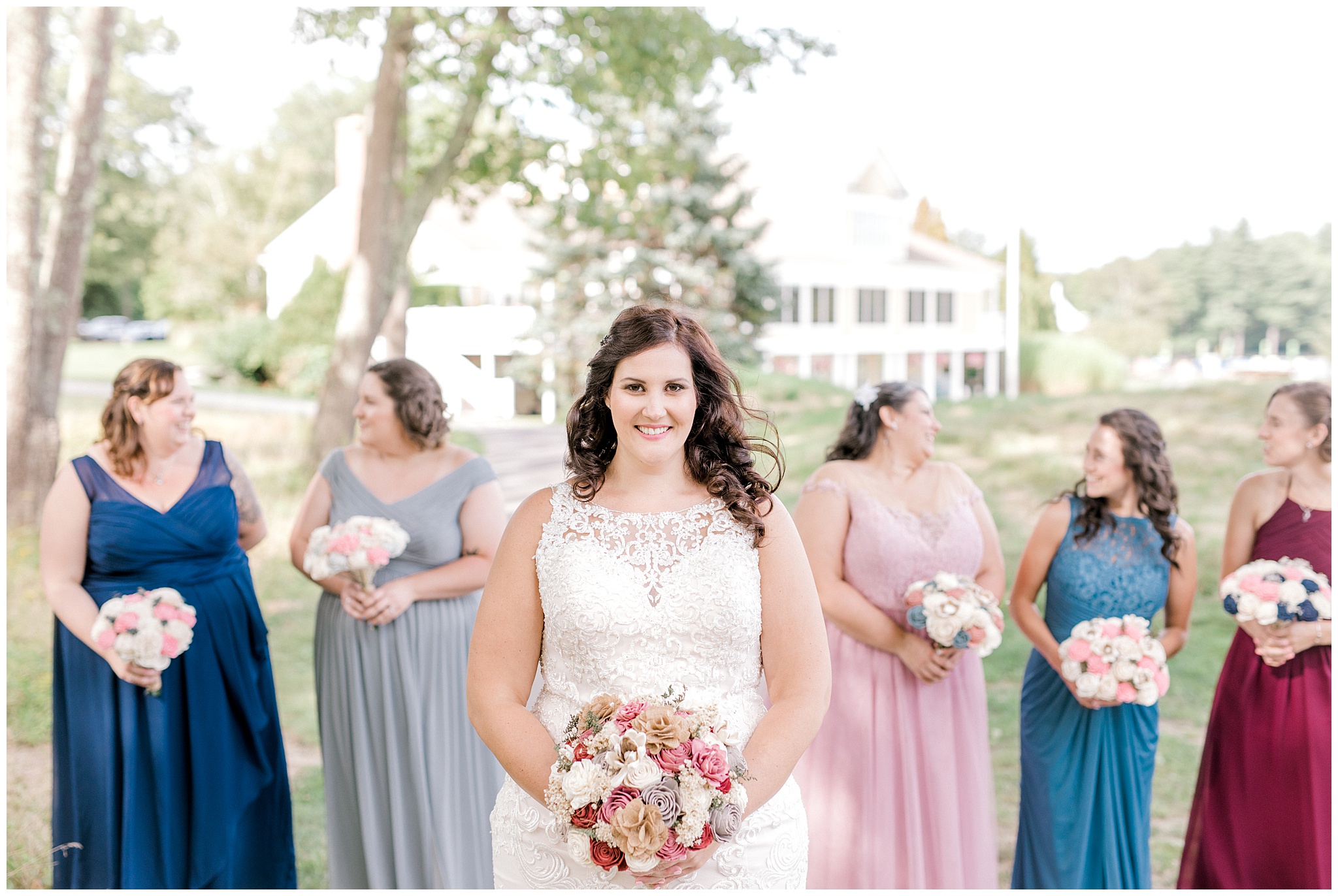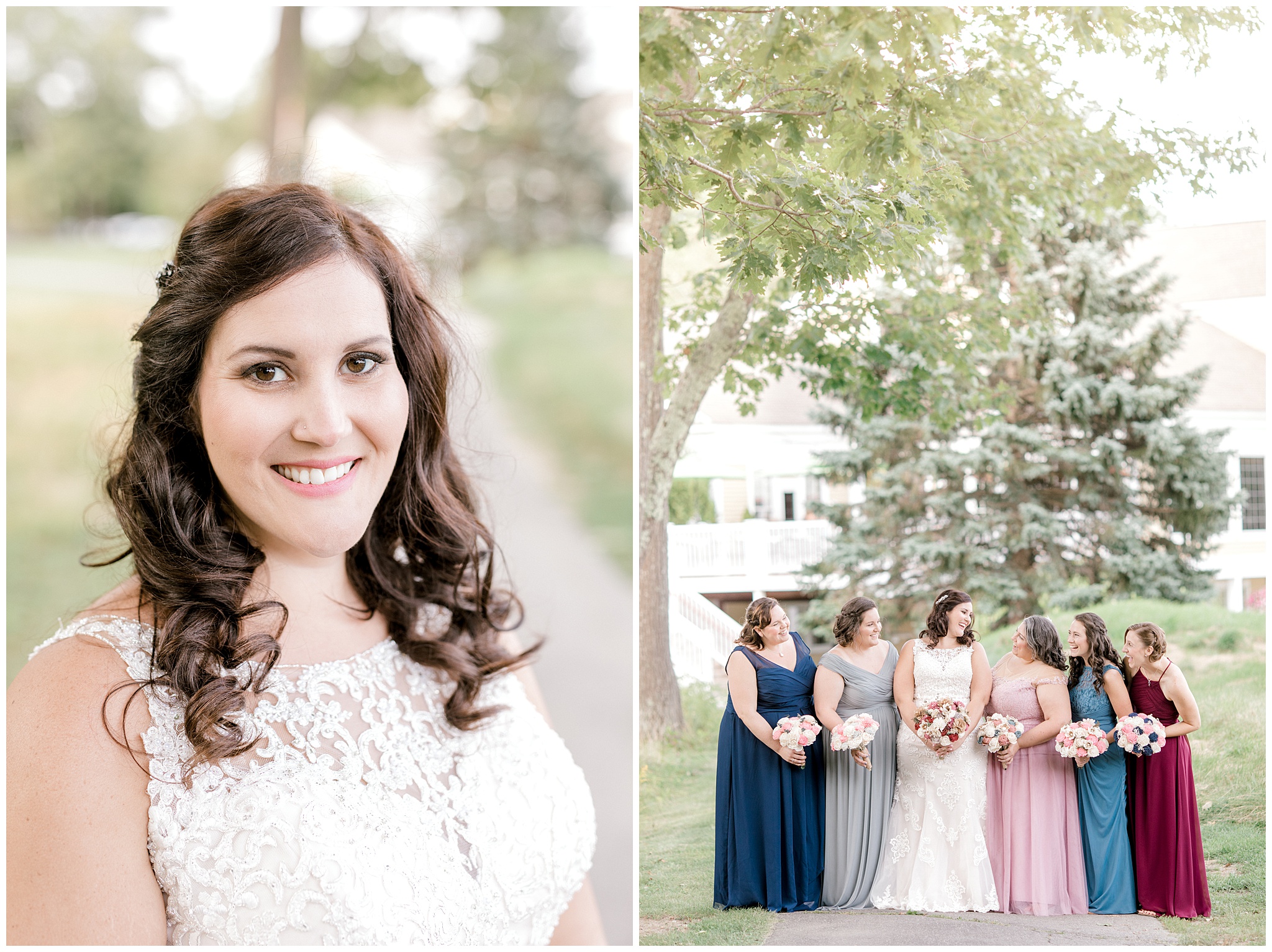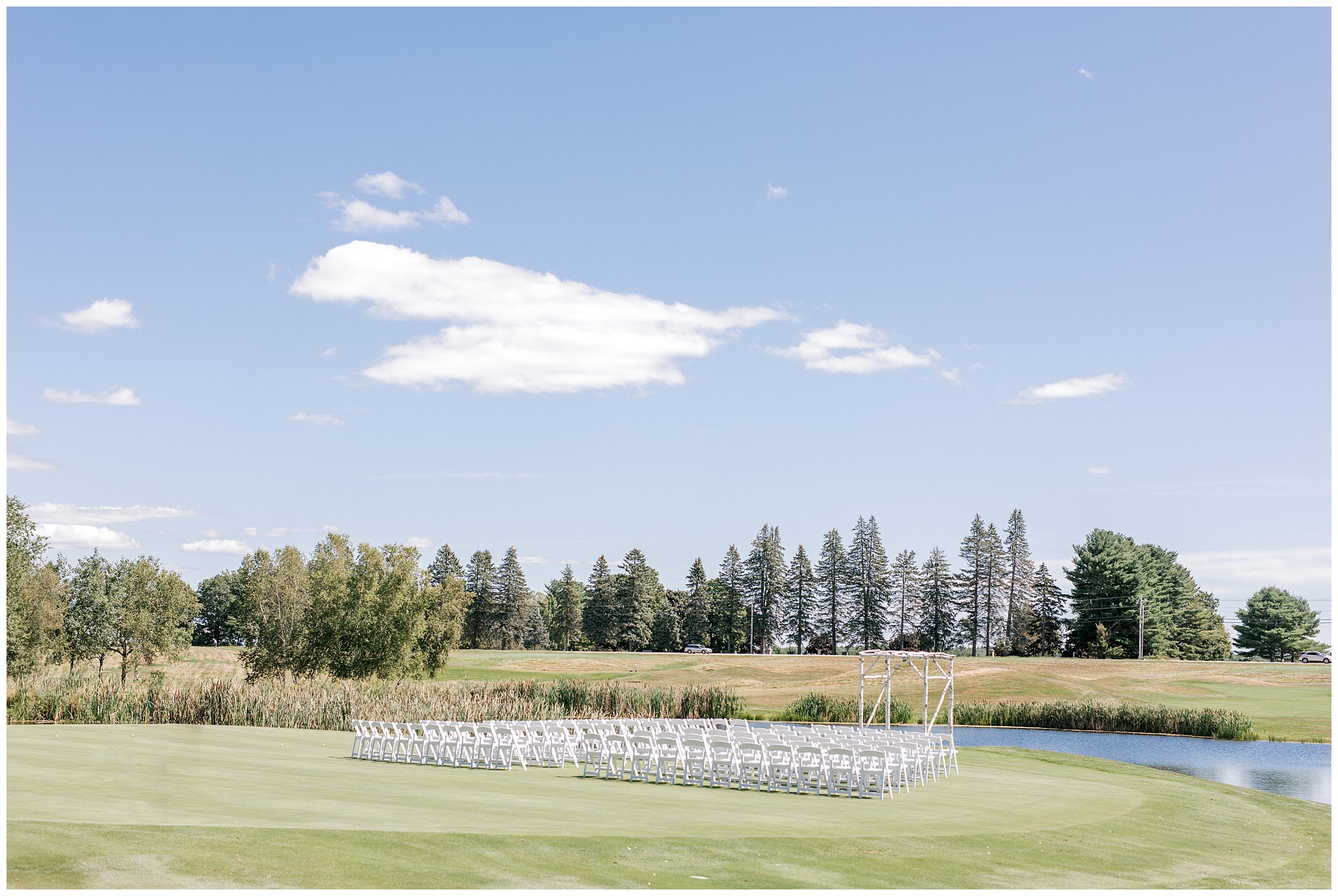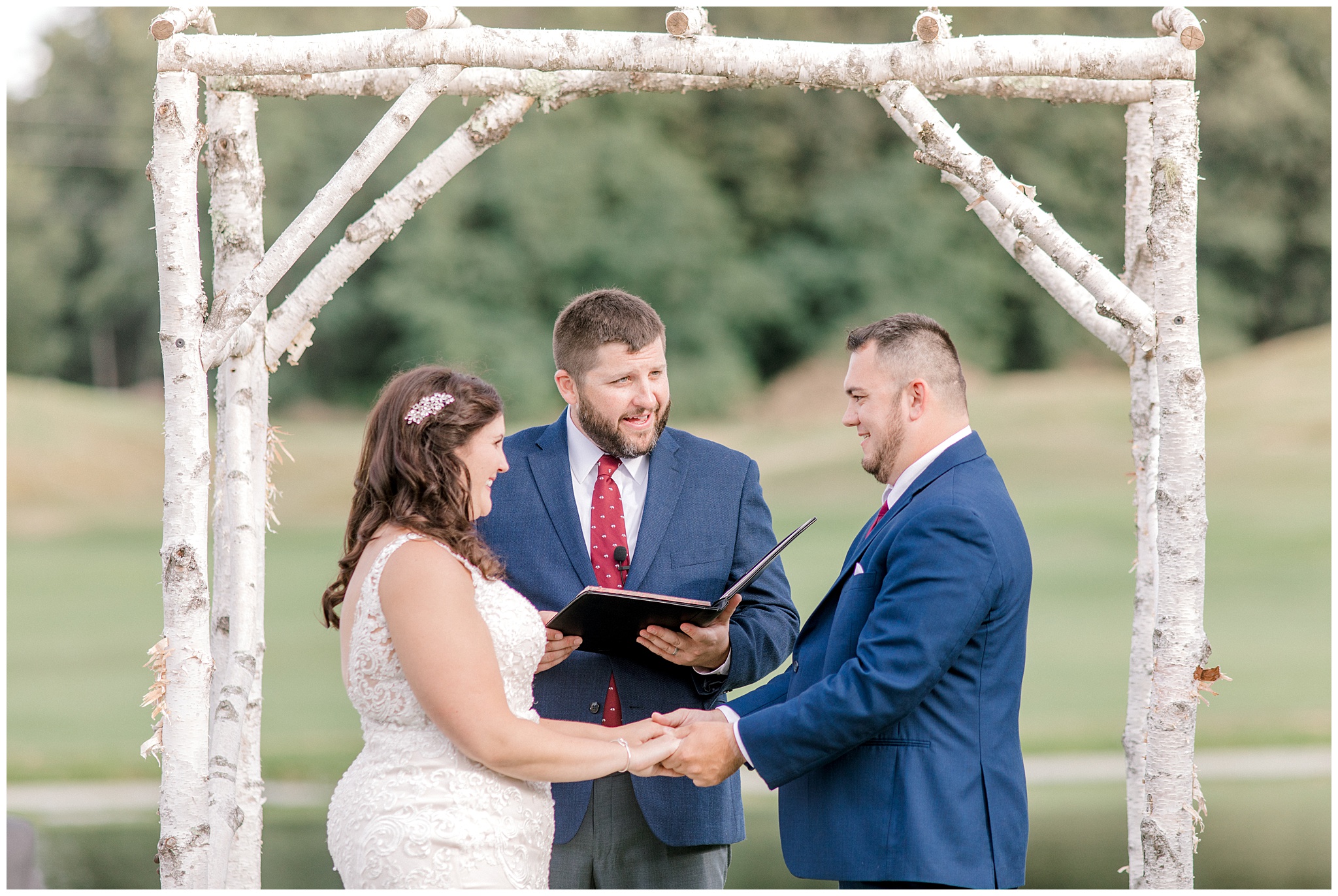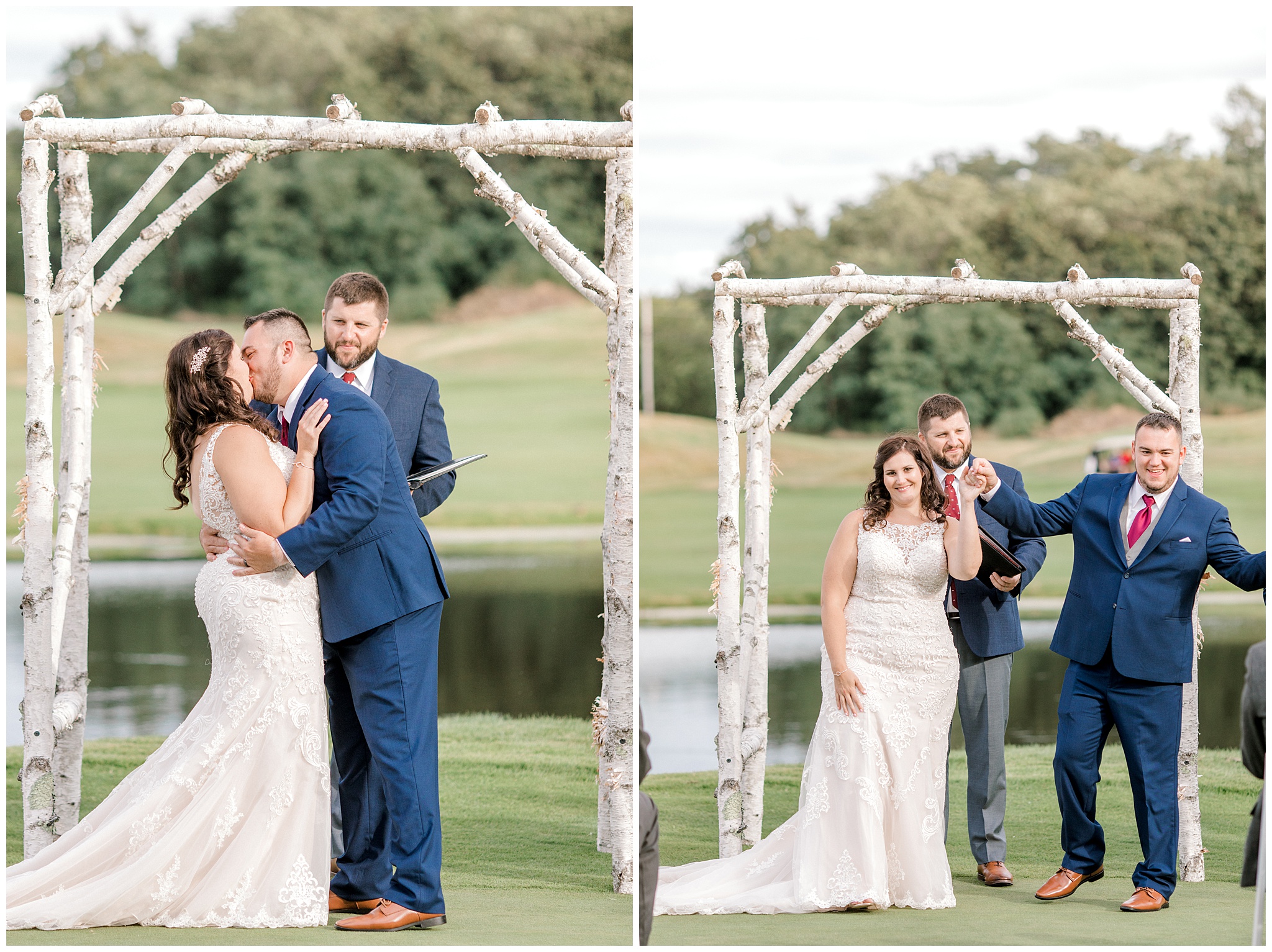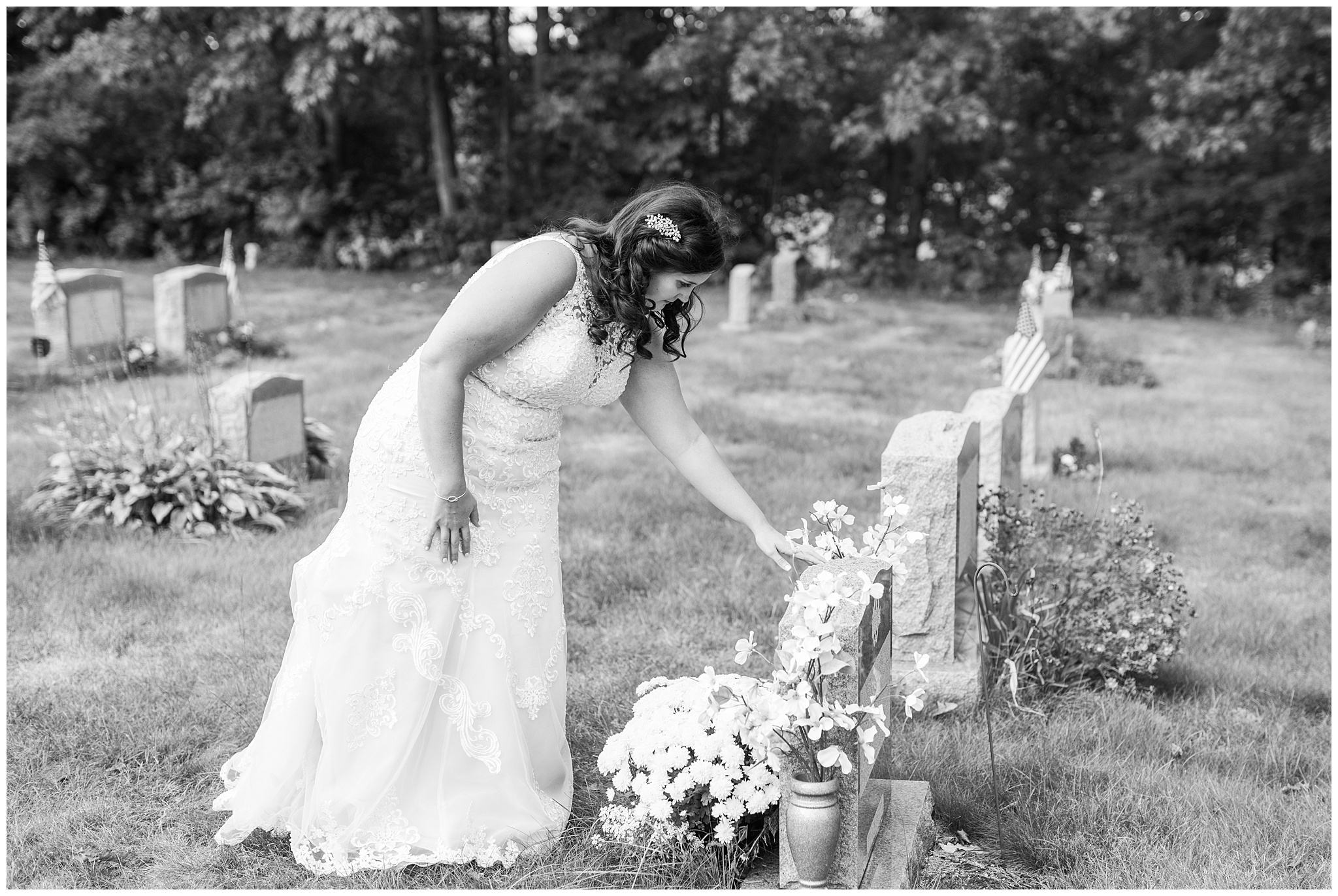 Hilary made all these cupcakes herself, and they were delicious!!



I just love these succulent name place holders!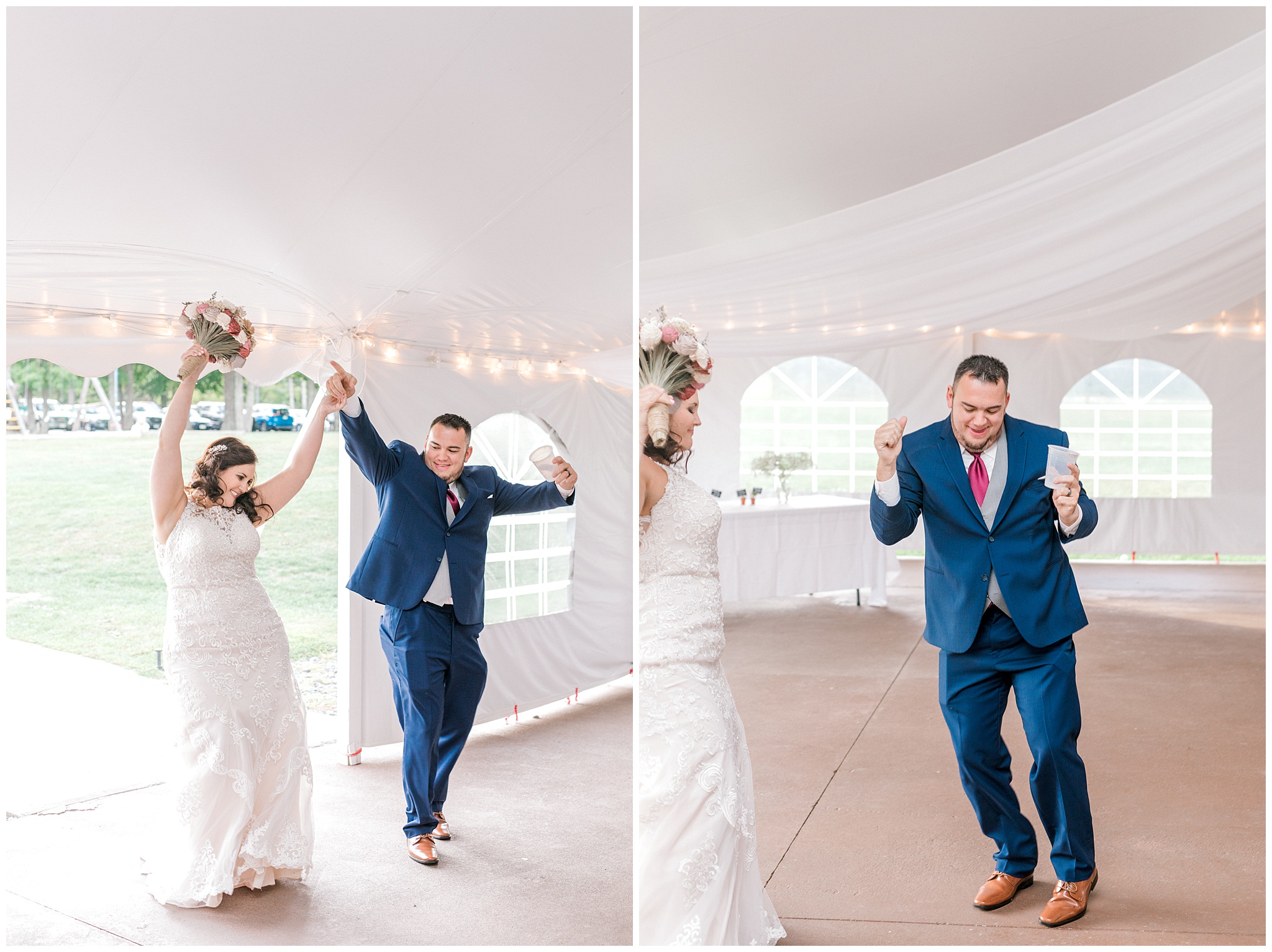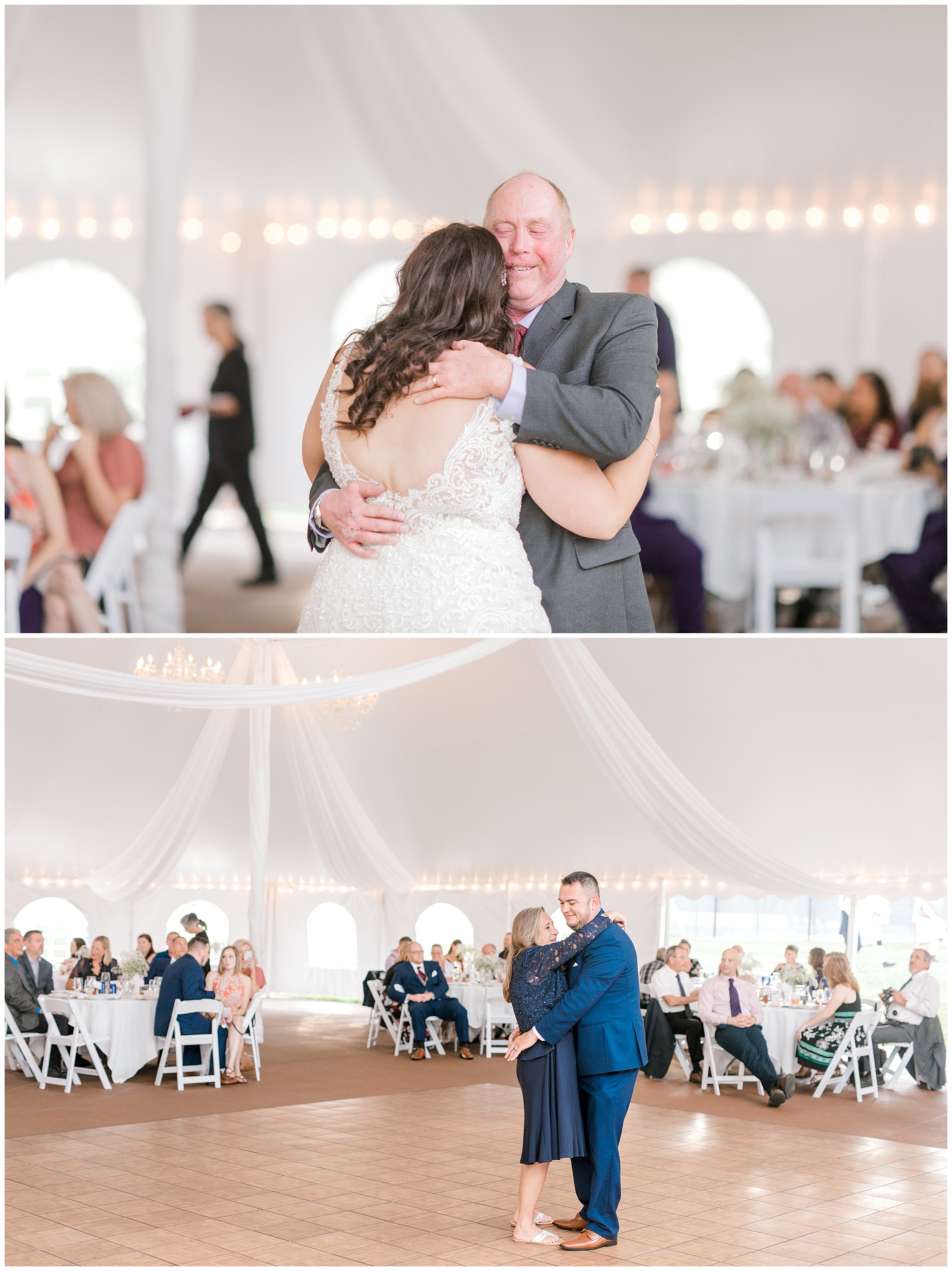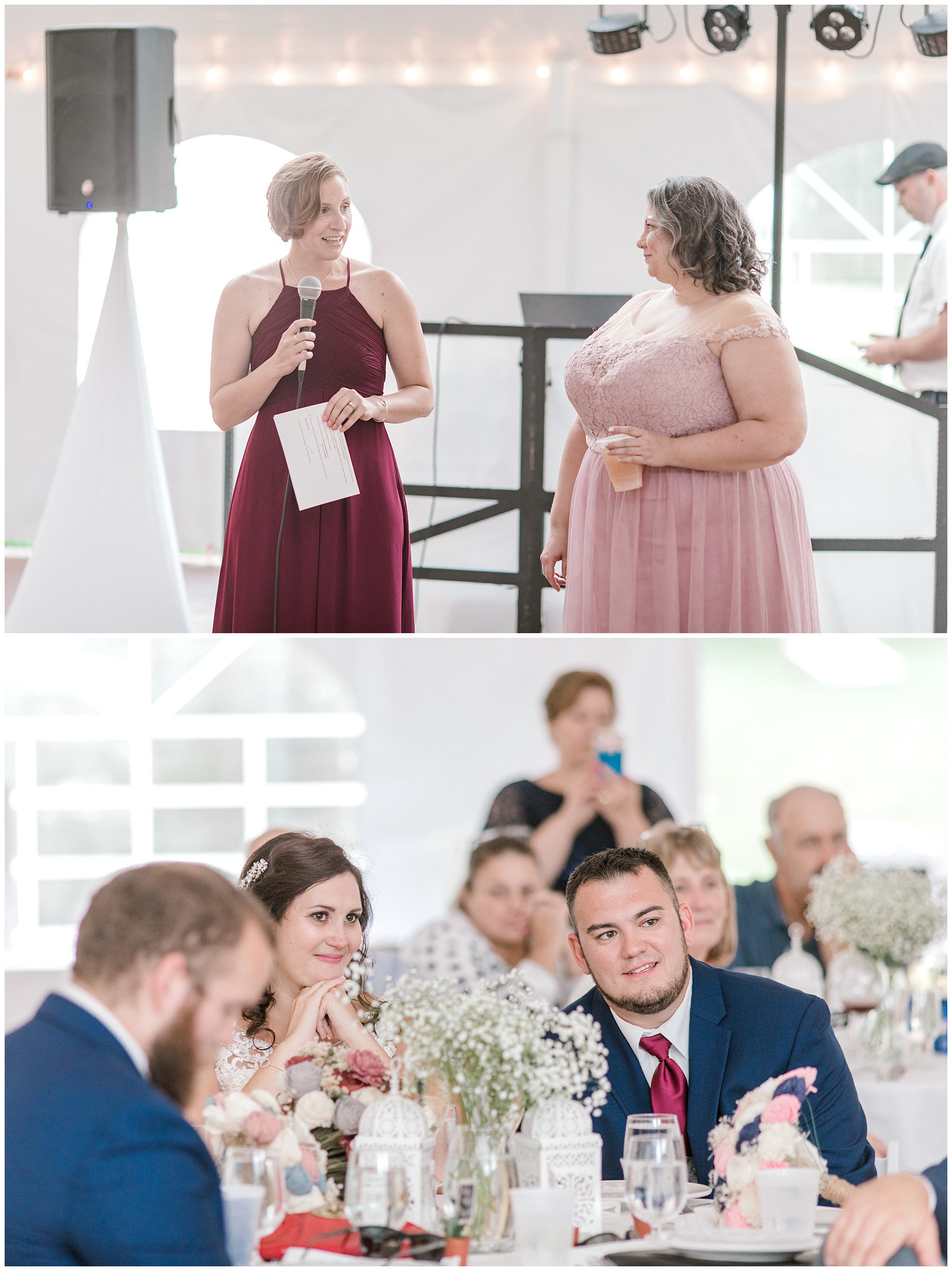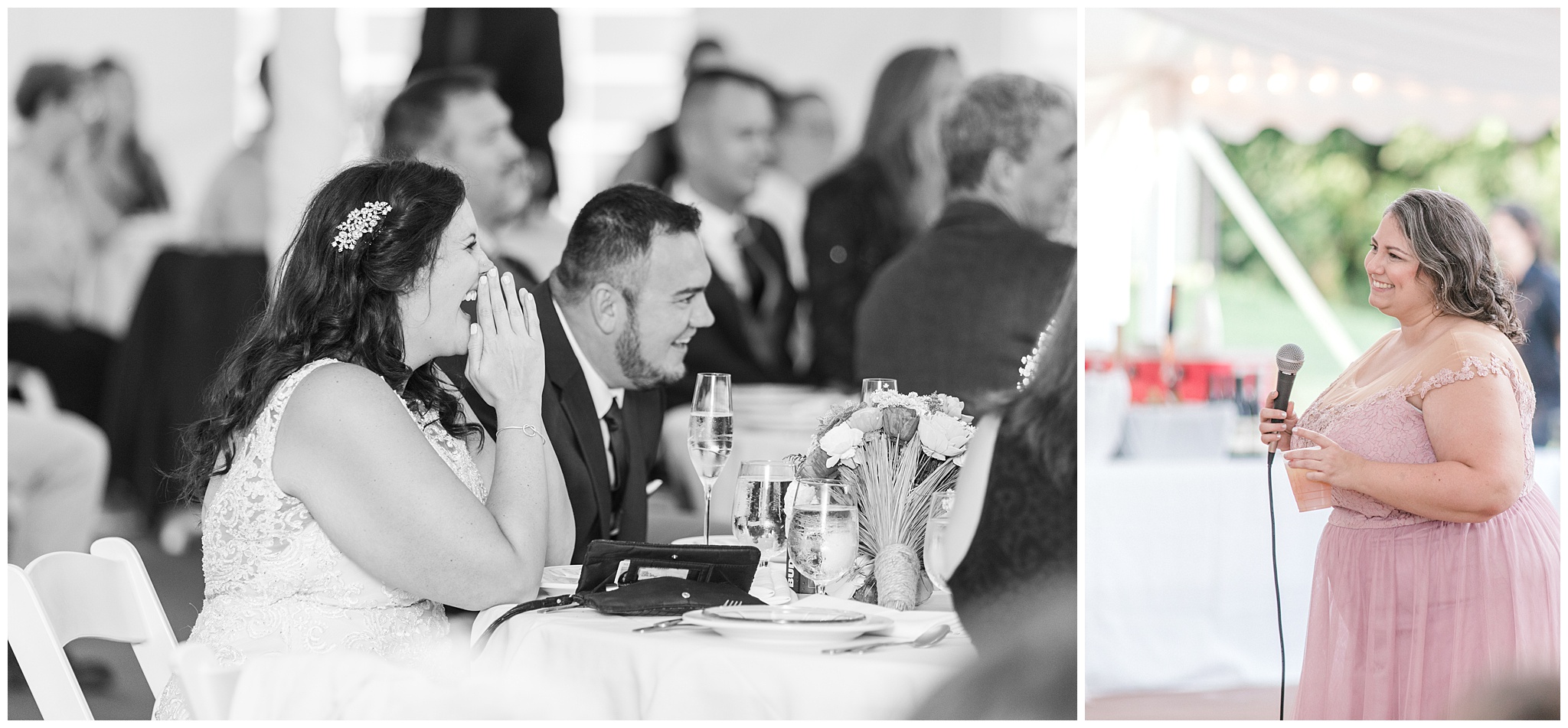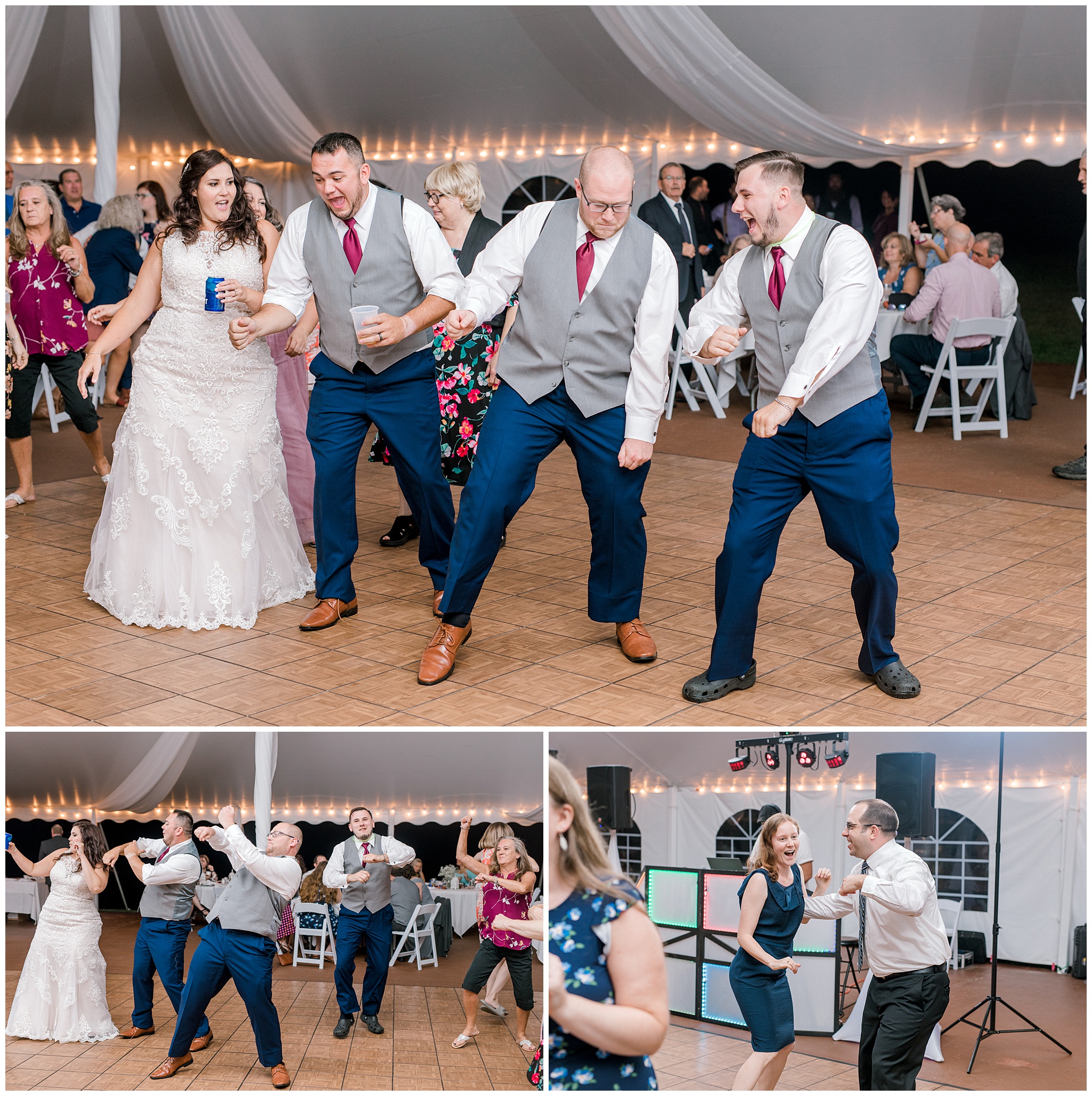 In case you're wondering, the next few images were all taken during the classic Grease song, "Grease Lightning"!