Jason and Kelsie's Maine Lakeside Cabins Wedding | Caratunk, Maine Wedding Photographer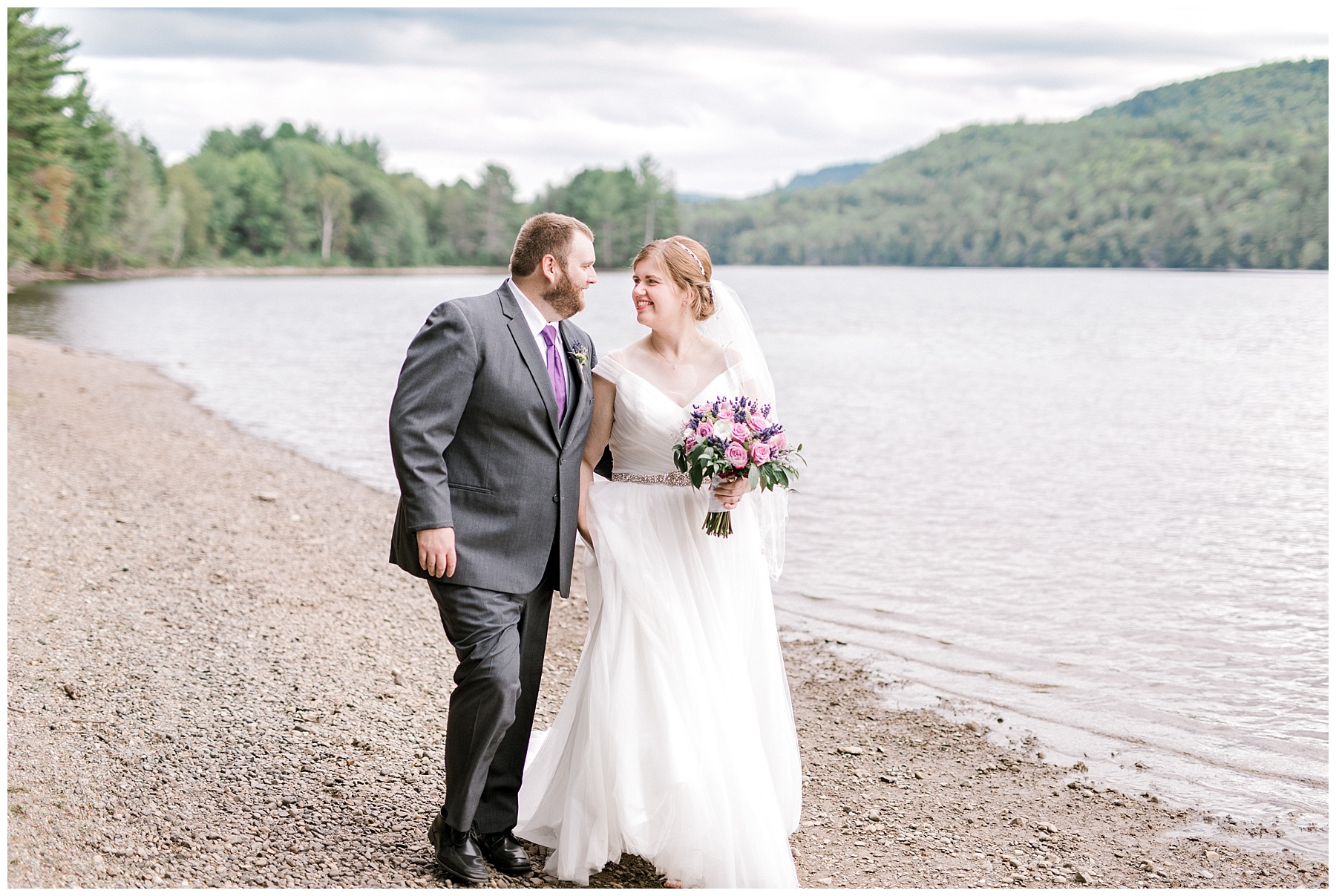 The drive up to Caratunk took me along winding roads next to a river, with beautiful mountain backdrops. I pulled into the venue, a large wooden cabin surrounded by a forest of trees and a beautiful lake. Family members were bustling around, putting finishing touches on just about everything.
Jason and Kelsie met a few years ago, and were engaged in March of this year. They planned their wedding in less than 6 months, which is an impressive feat to say the least! I love the lavender and gray color palette they chose, and how they added touches of florals to everything throughout the day. It added a lightness and a softness to their wedding that was just perfect! I started off the day with Kelsie and her bridesmaids in the bridal suite. Scroll down to see the amazing pictures from this day, and to read all the fun details!
Venue: Maine Lakeside Cabins, Caratunk
Bridal Dress: Blush Bridal & Formal, Bangor
Bridesmaid Dresses: Henry's Bridal Boutique, Bangor
DJ: Doug Folsom of Premier Limousine
Wedding Cake: Cakes and Sweets by Erin
Catering and Bar: Inn by the River, West Forks
Photographer: Andrea Simmons Photography
Second Photographer: Breezy Photography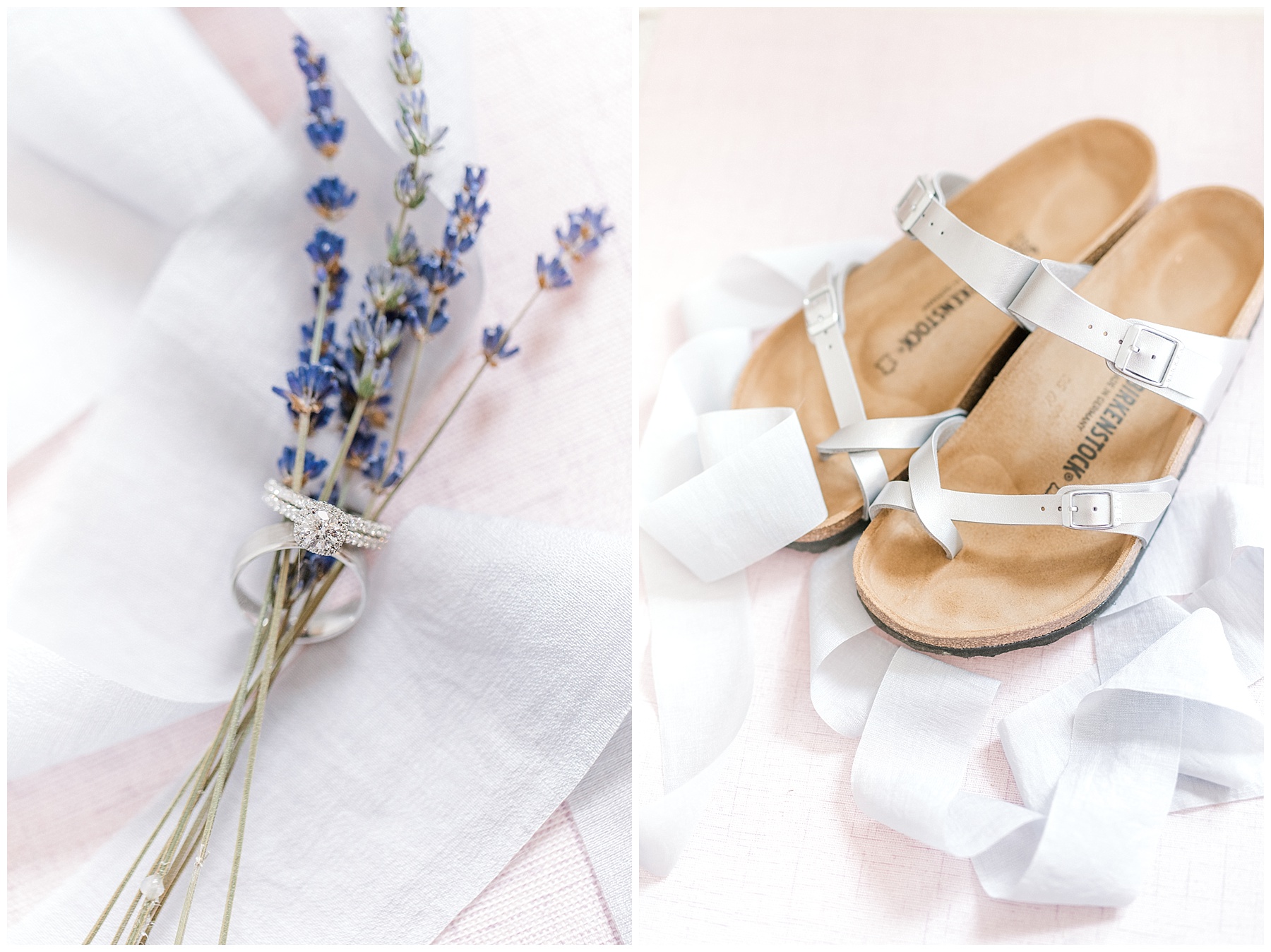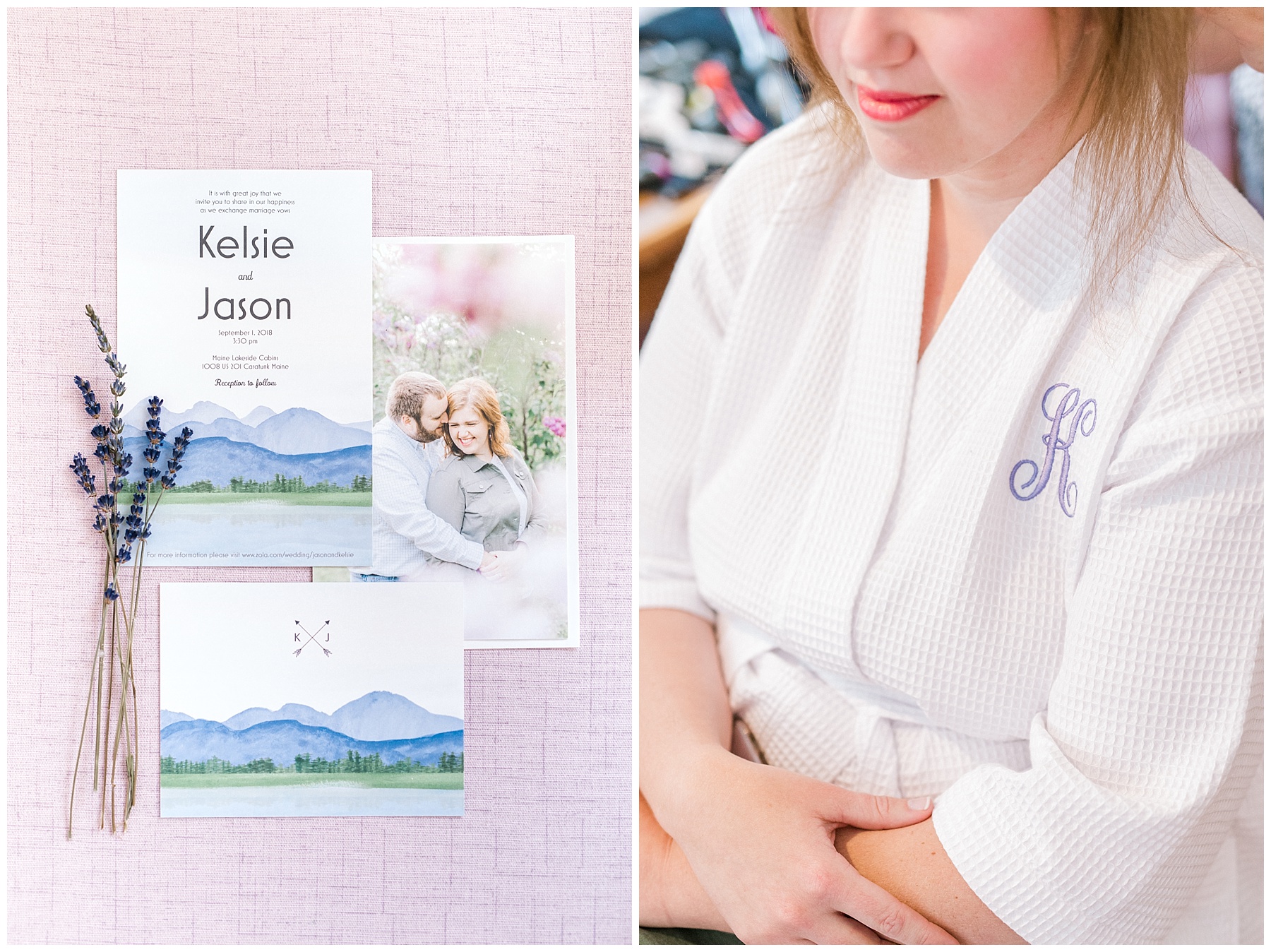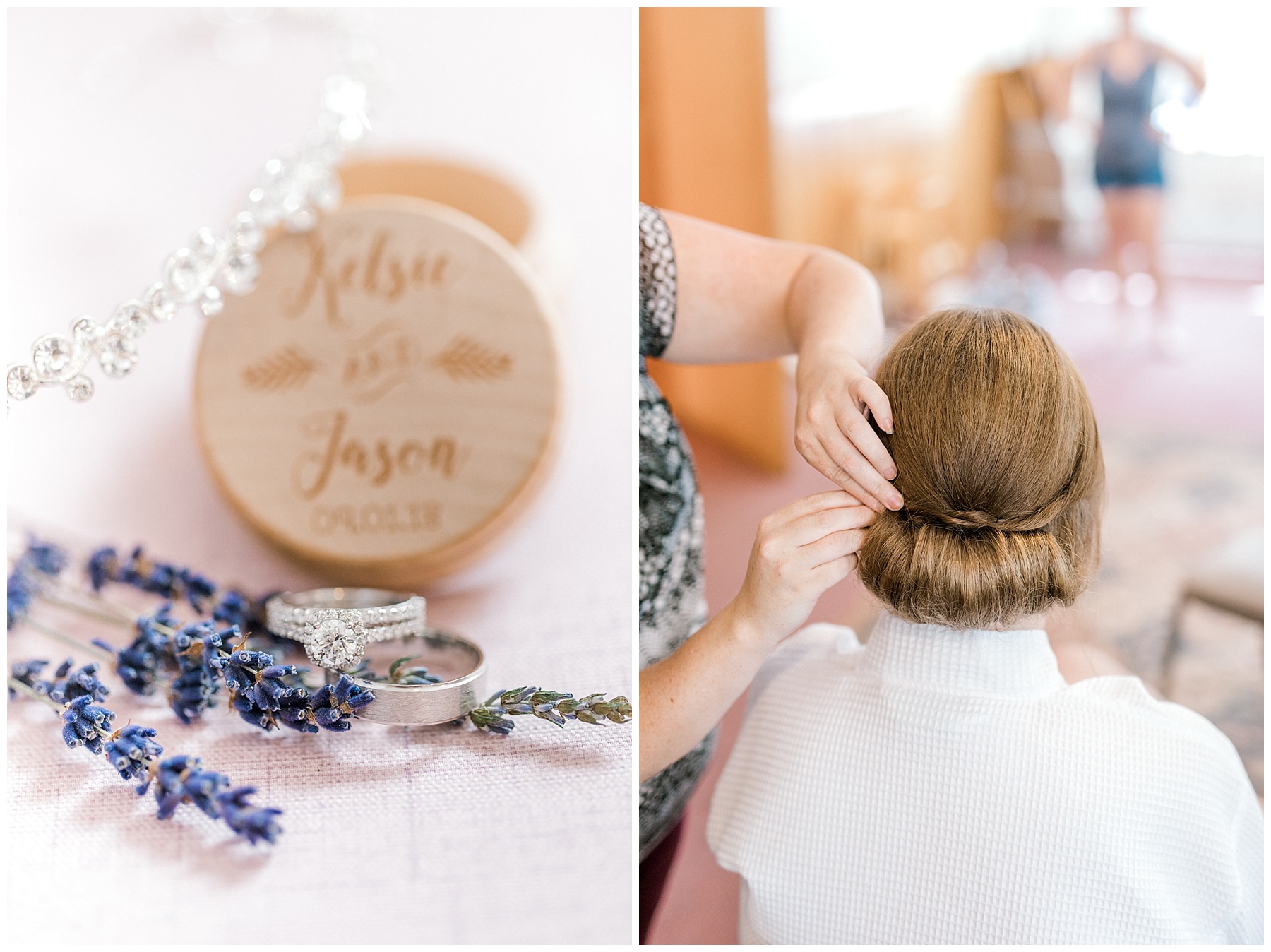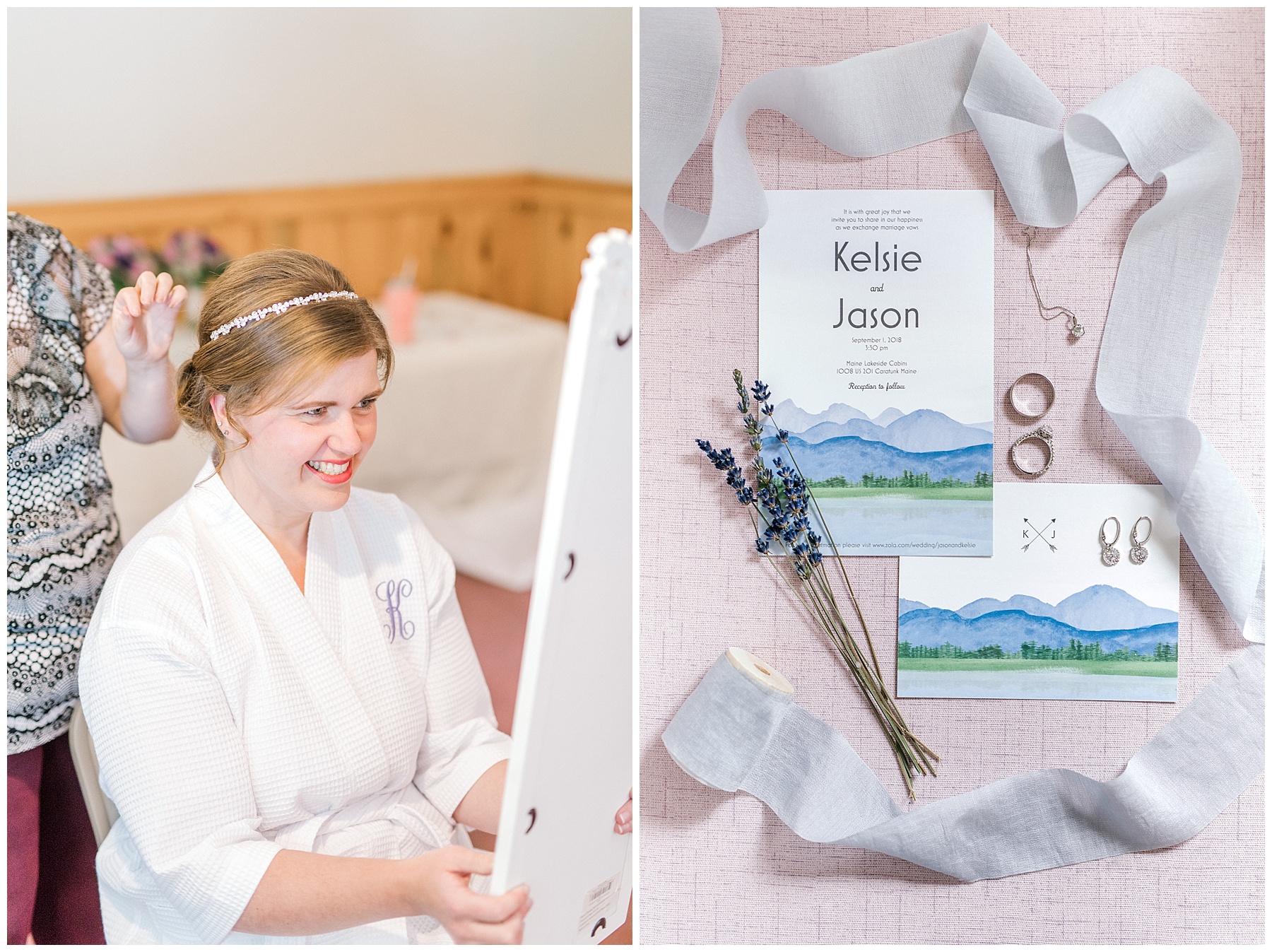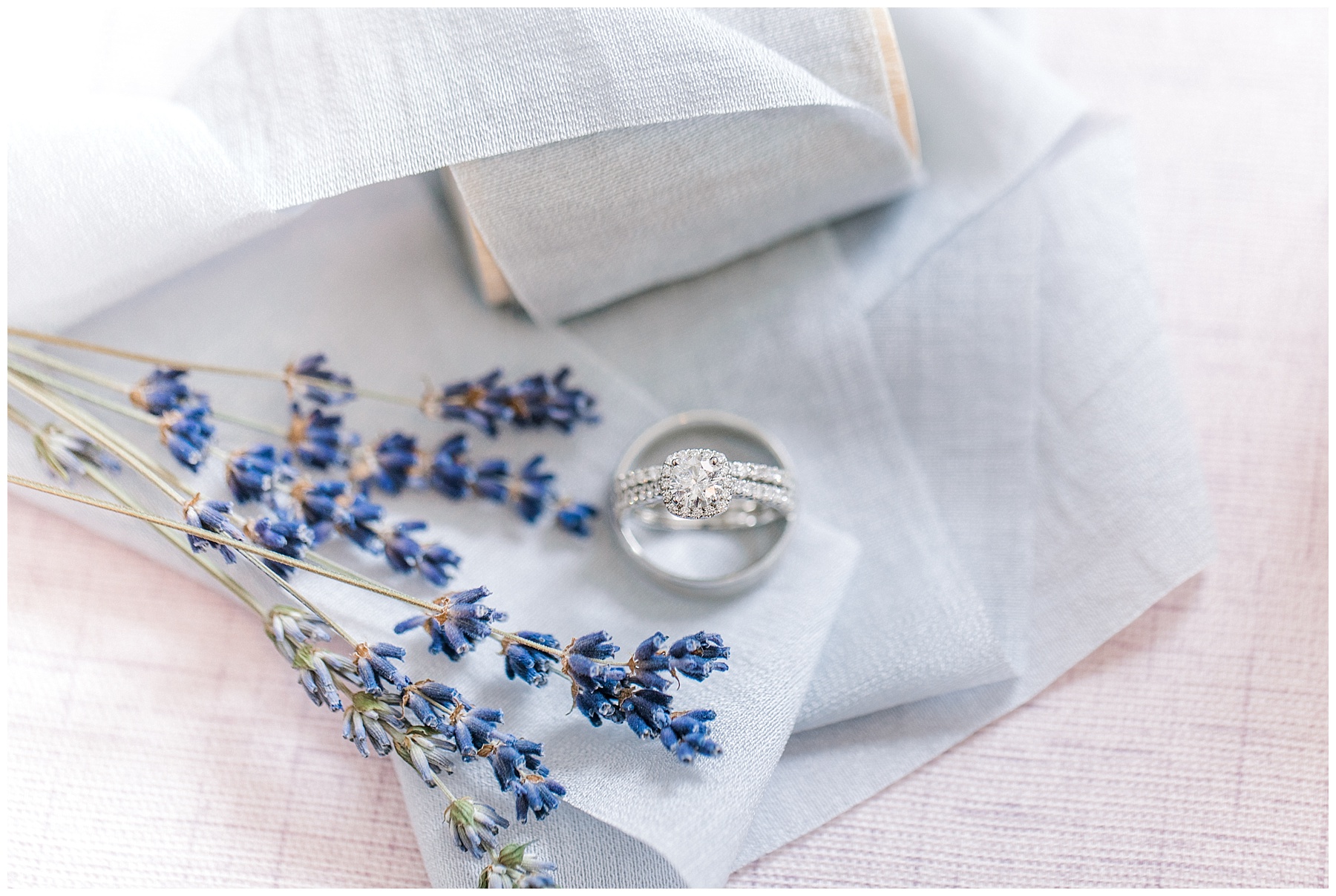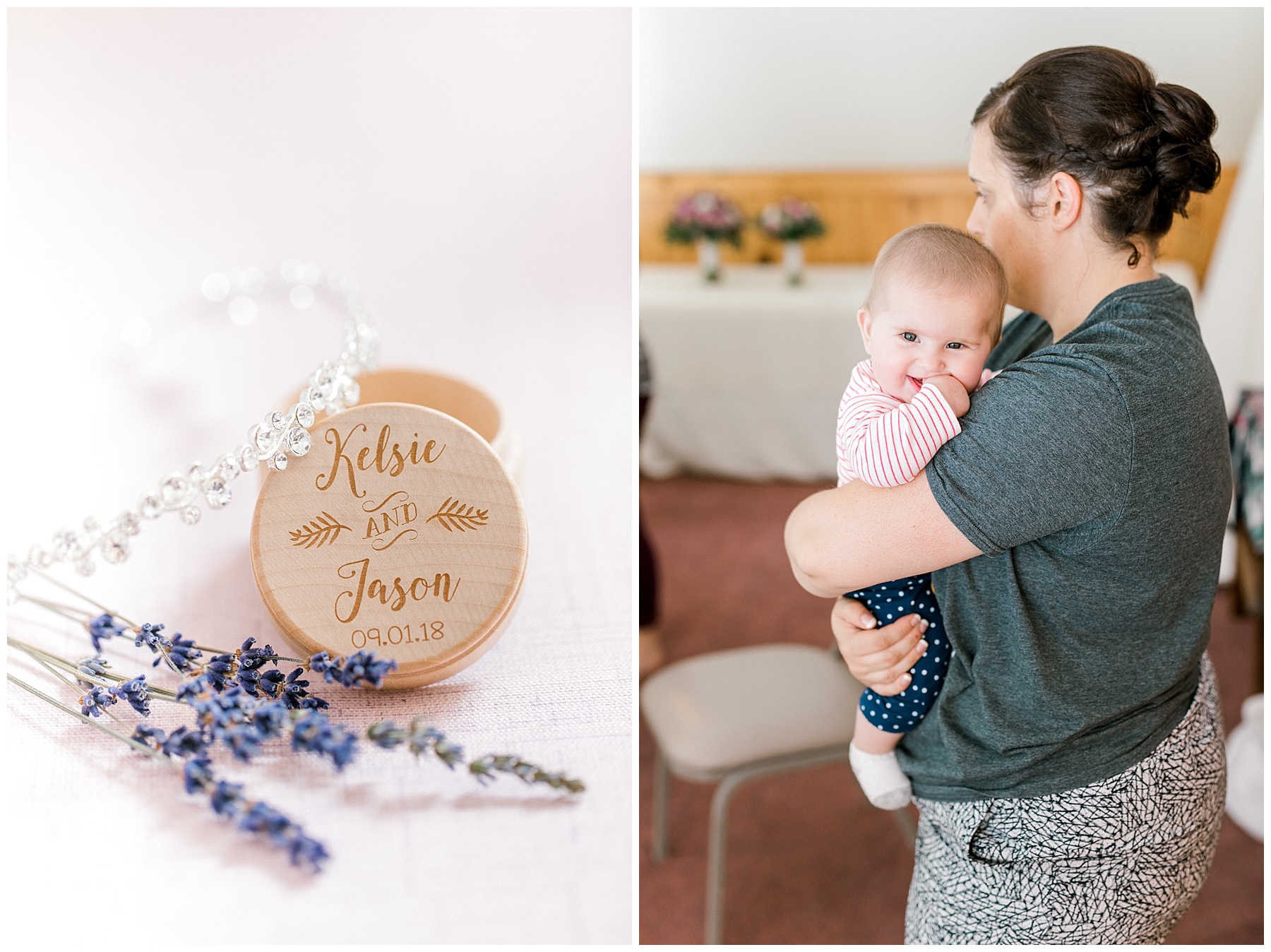 Below, Kelsie is holding a handkerchief that her late Grandmother gave her before she died, to have at her wedding. So sweet!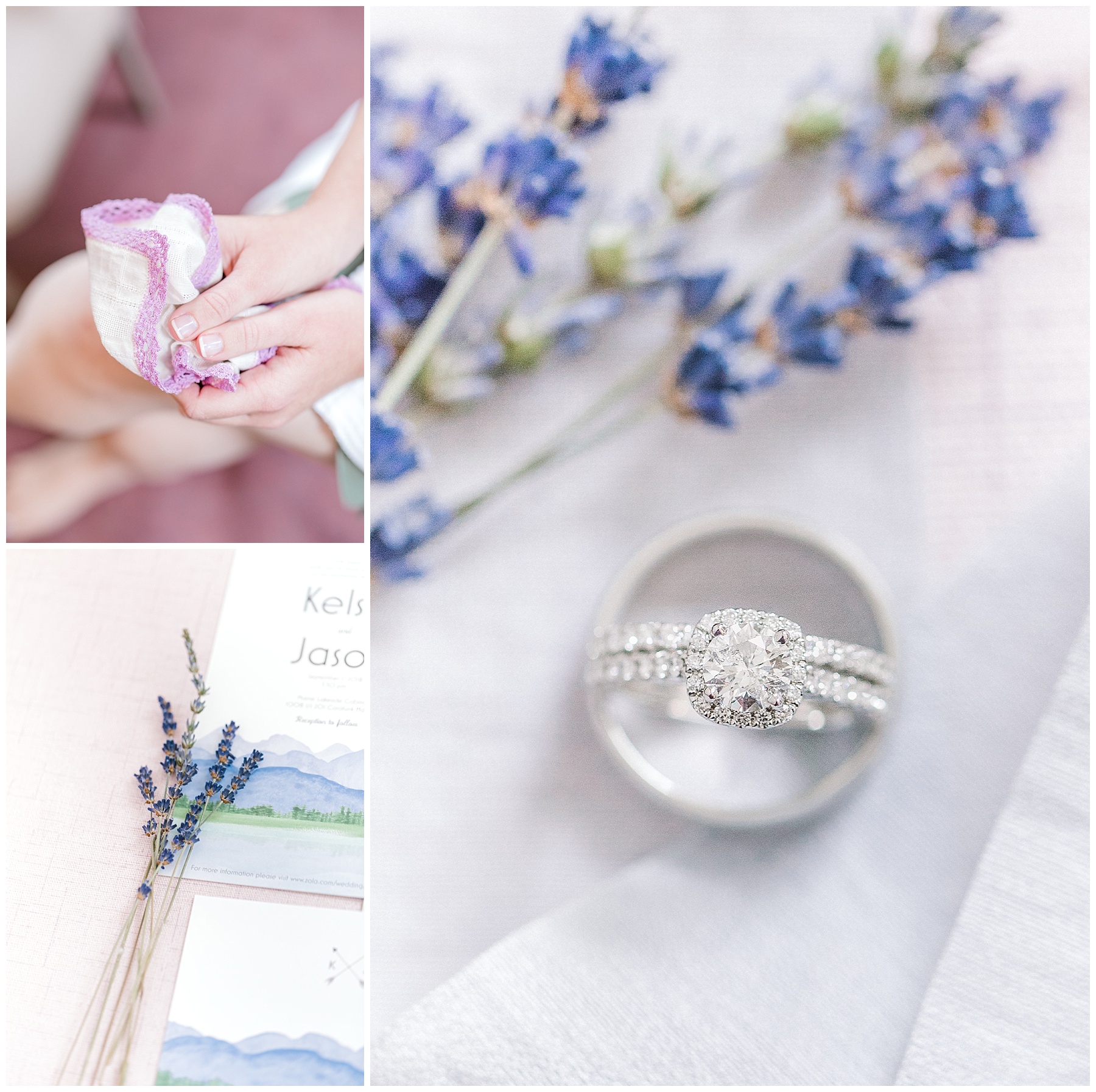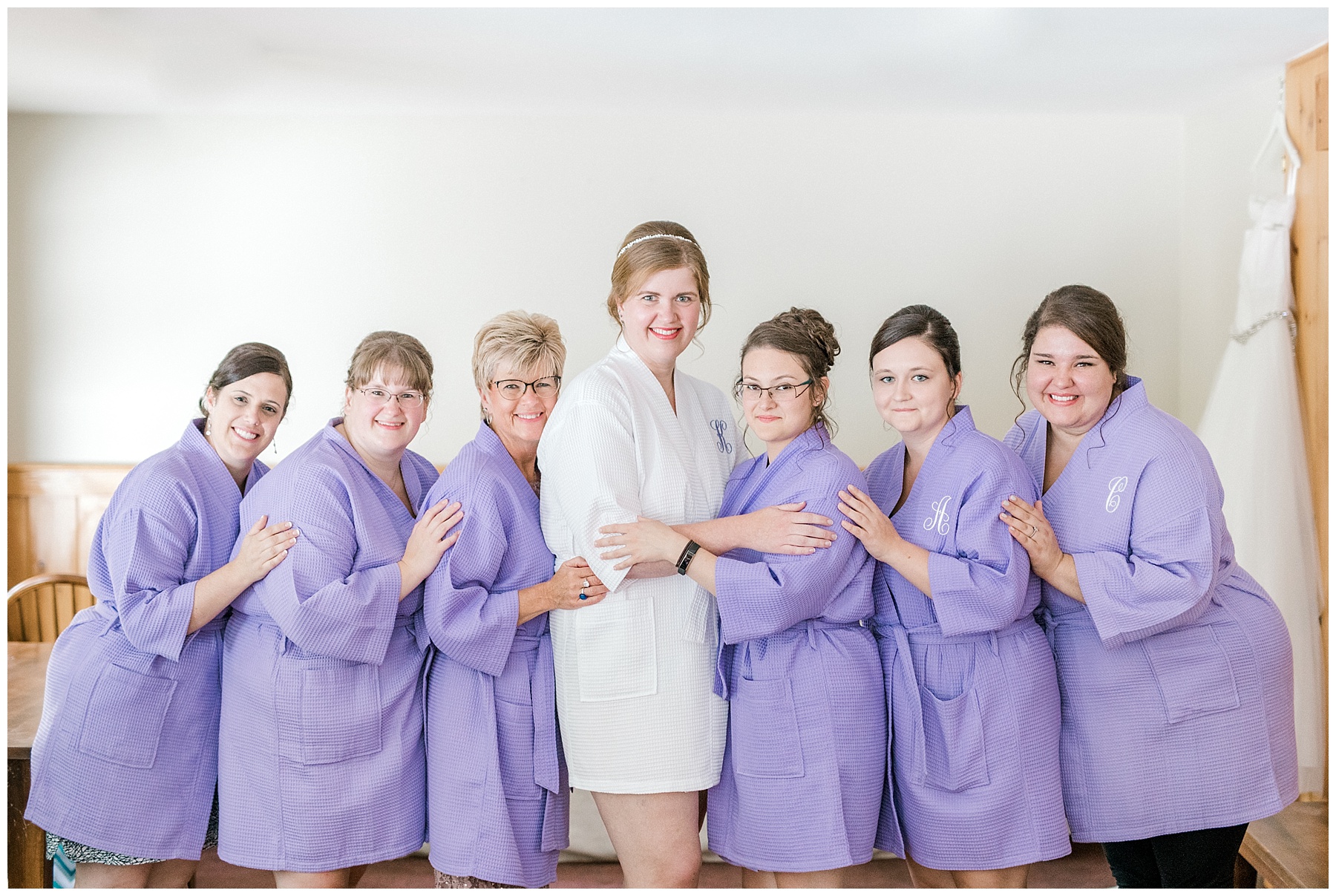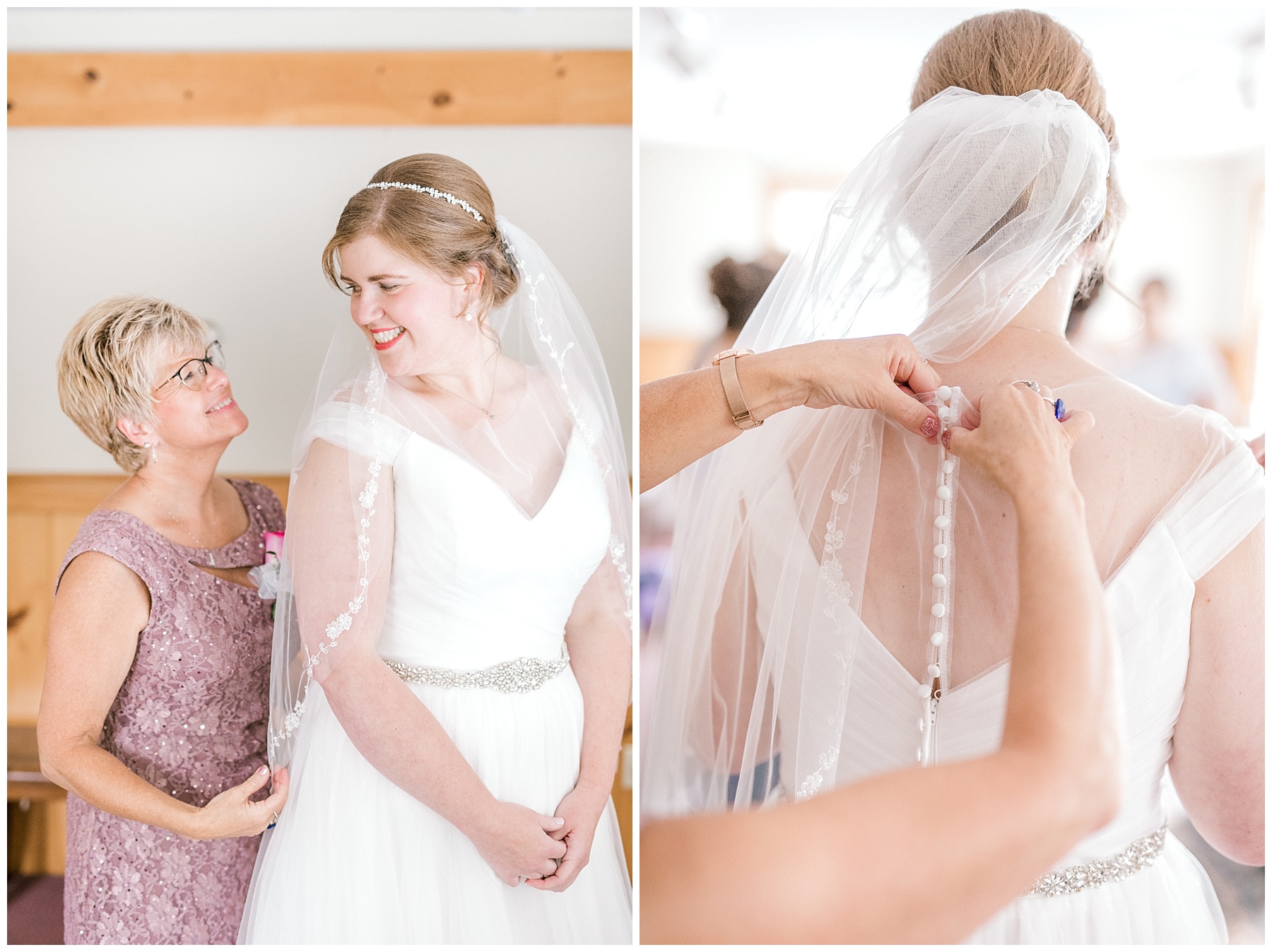 Kelsie did a "first look" with her Dad, which was so sweet! Just look at his face and how proud he is of her!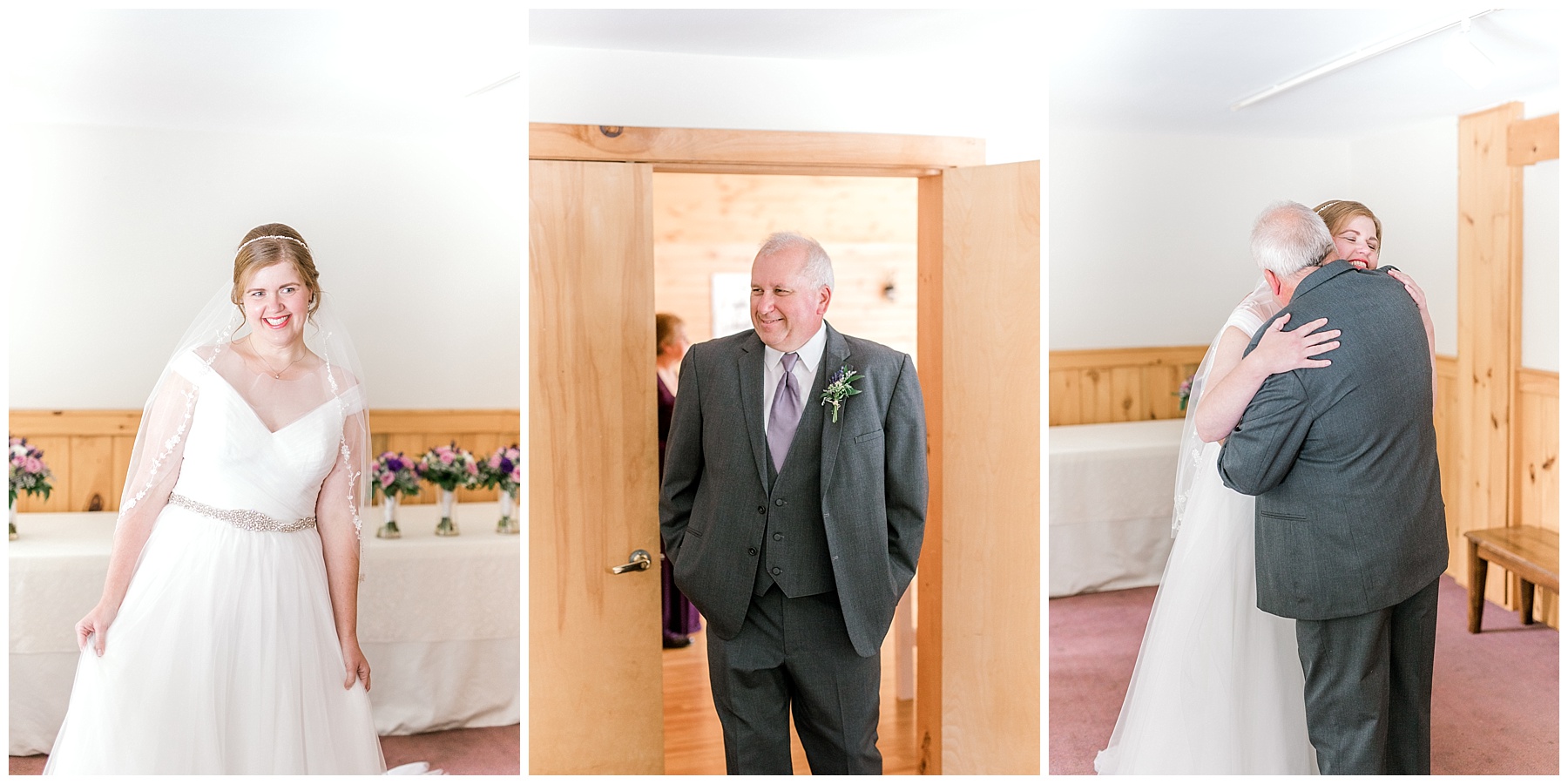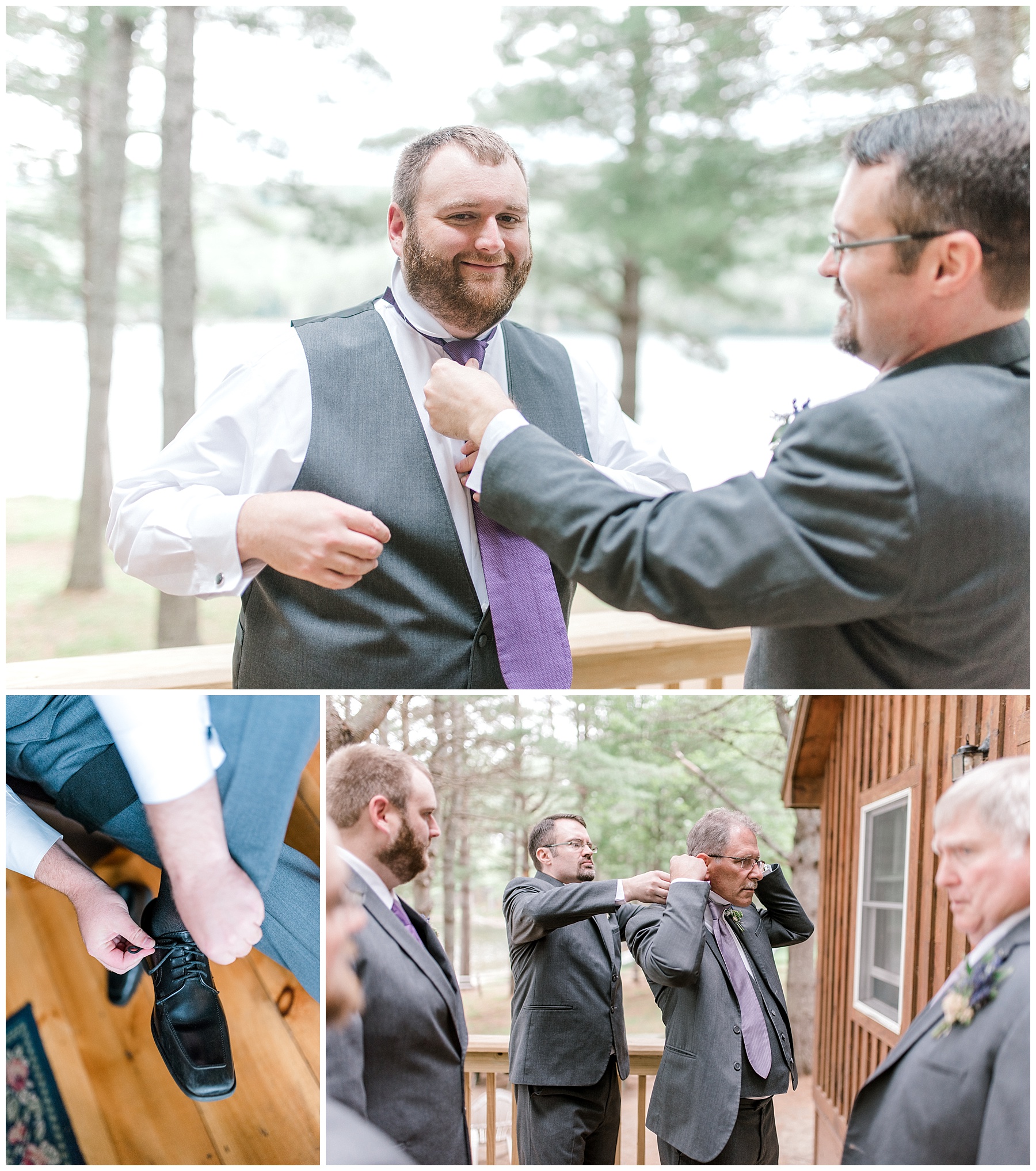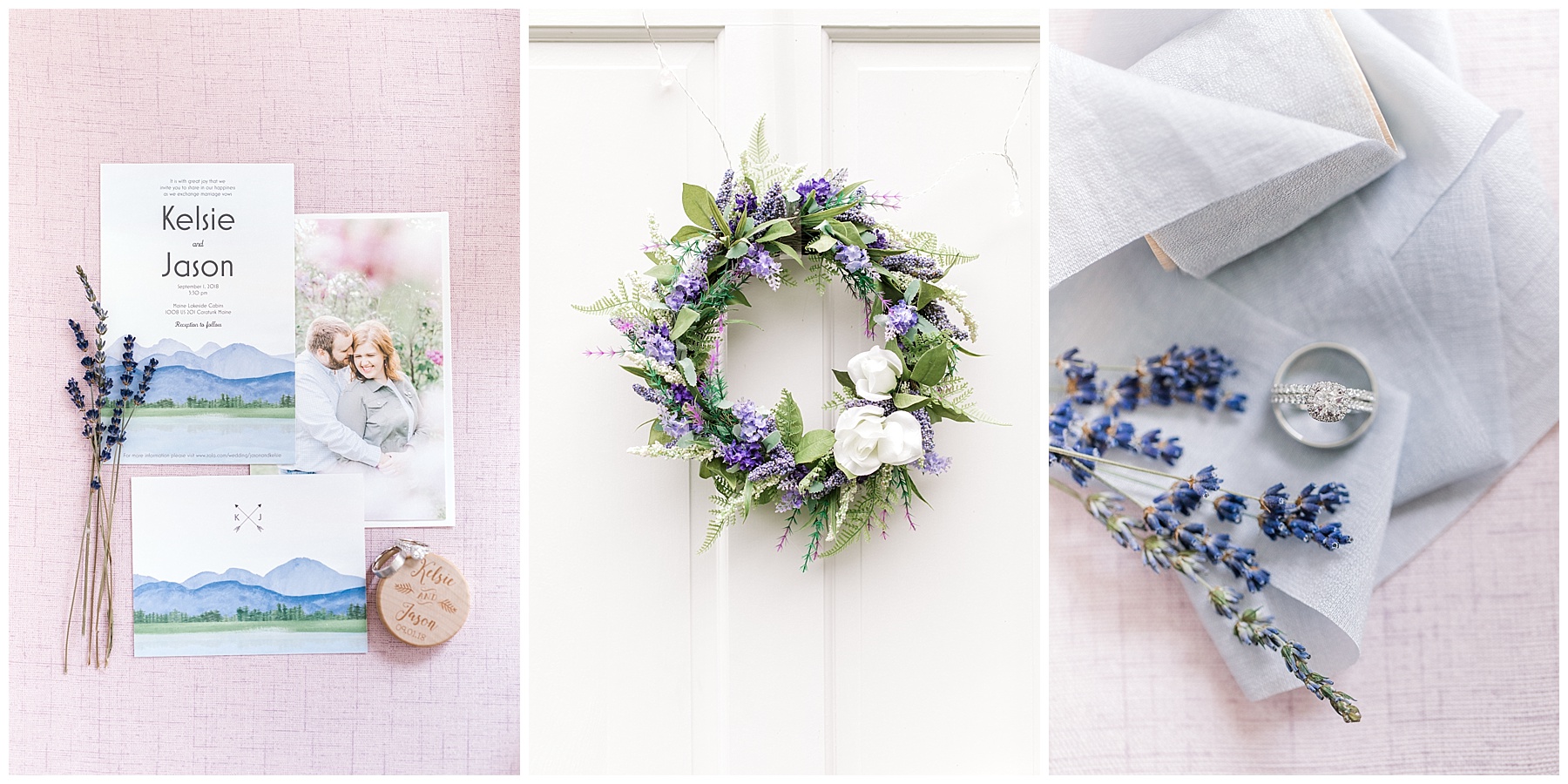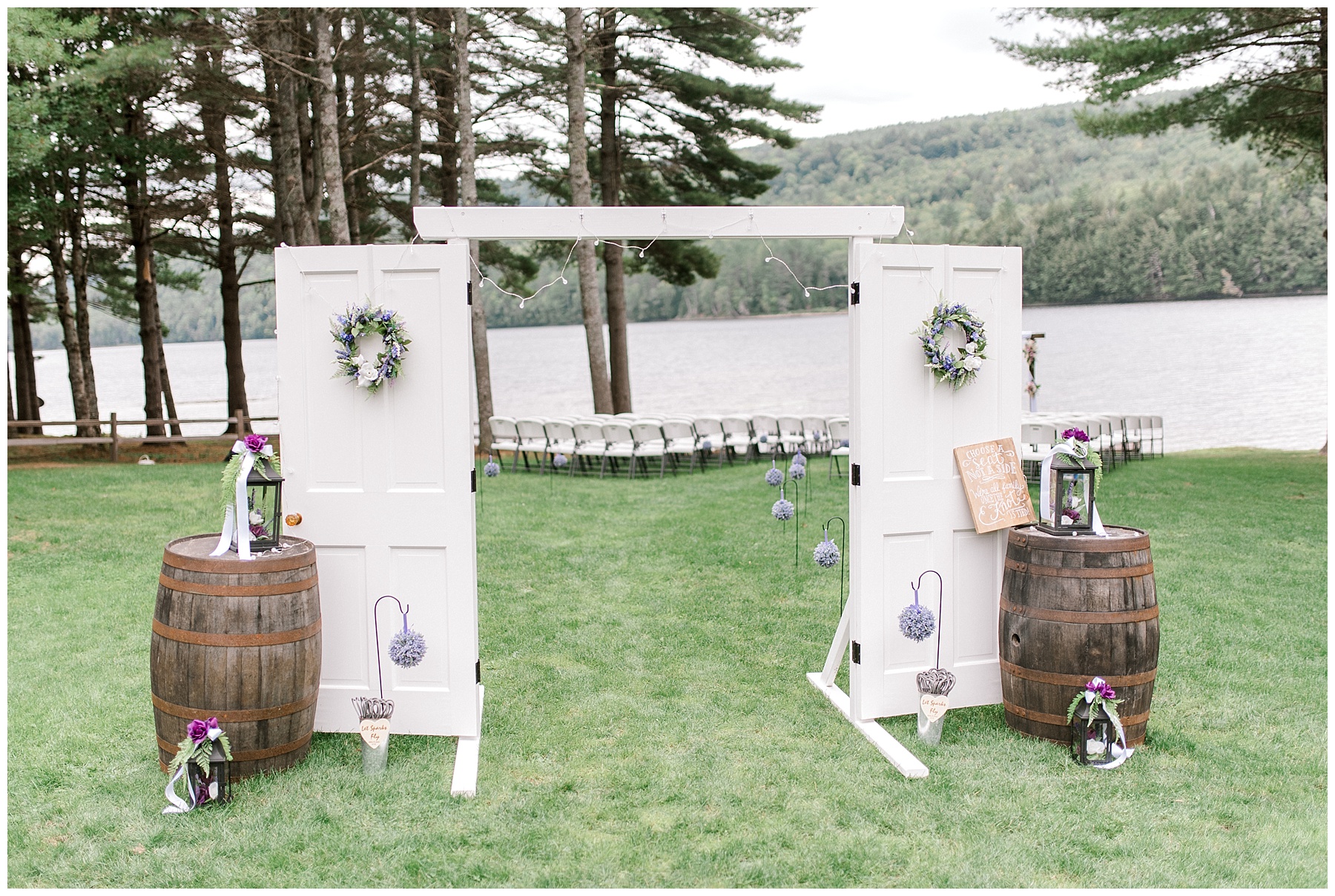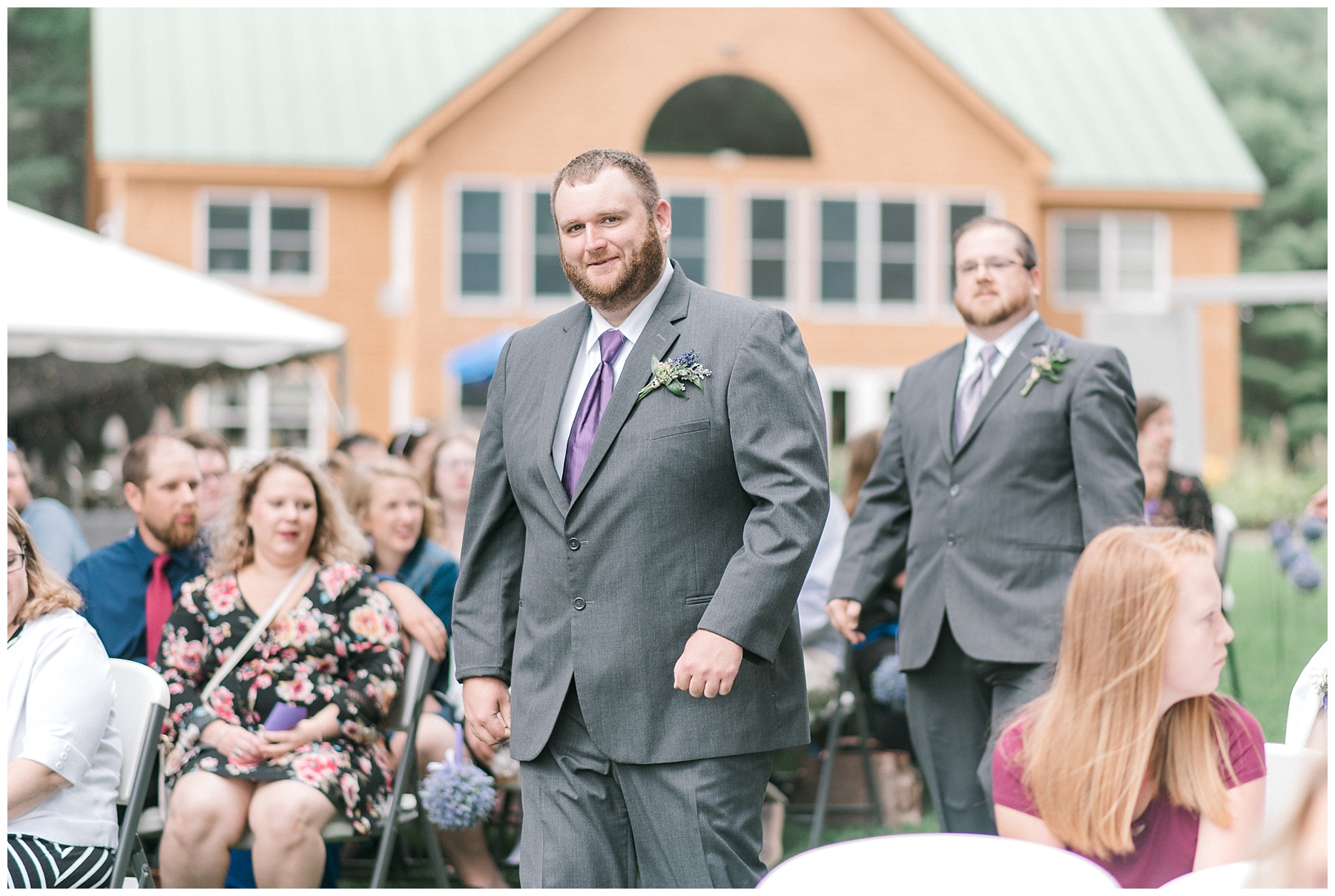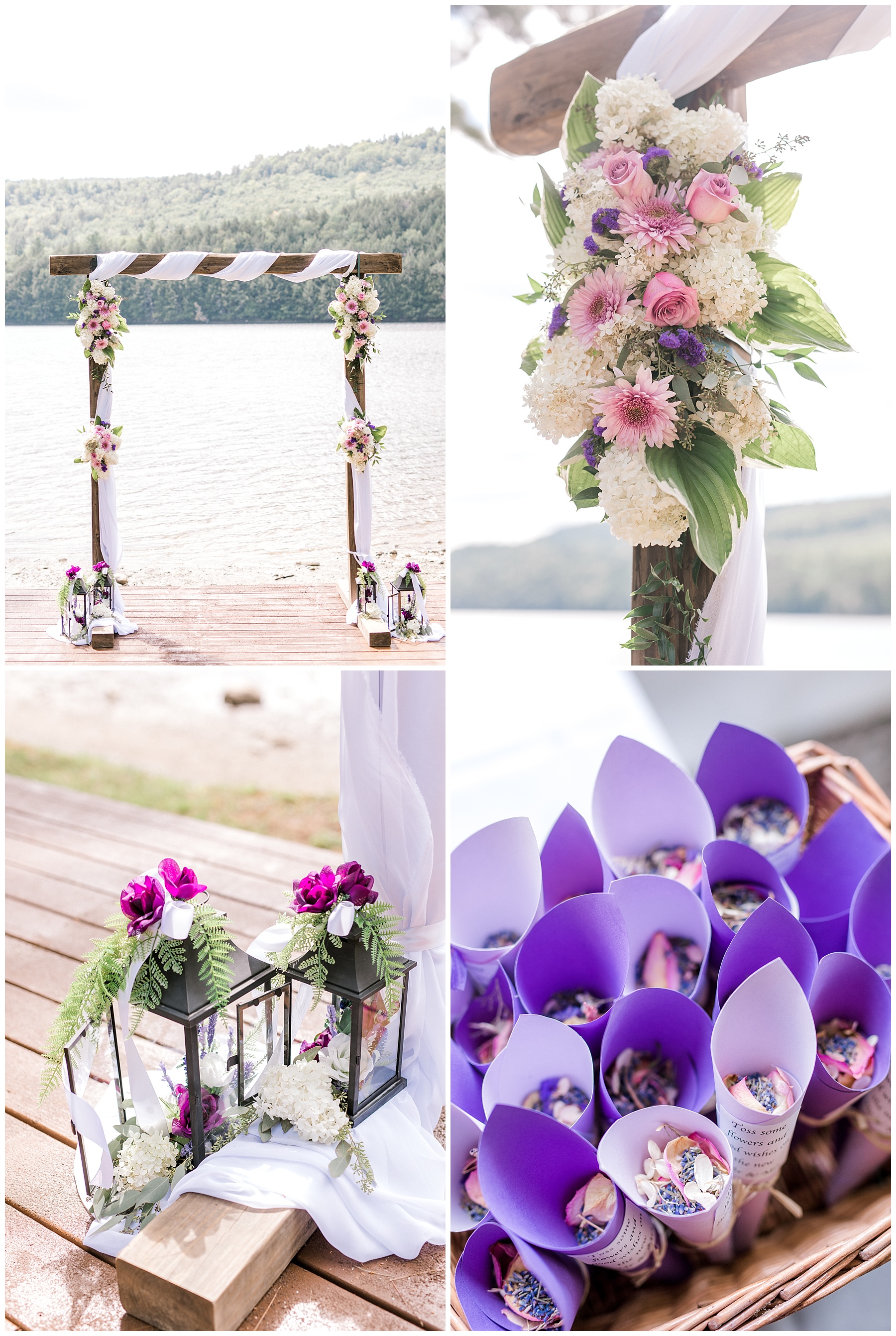 Above, you'll see that they gave the guests a mixture of dried lavender and flower petals to throw when the couple came back down the aisle!
Below, now this is one of my favorite parts, the mother of the groom and the mother of the bride were the flower girls! How cute is that?! You can tell Jason's Mom had a blast 🙂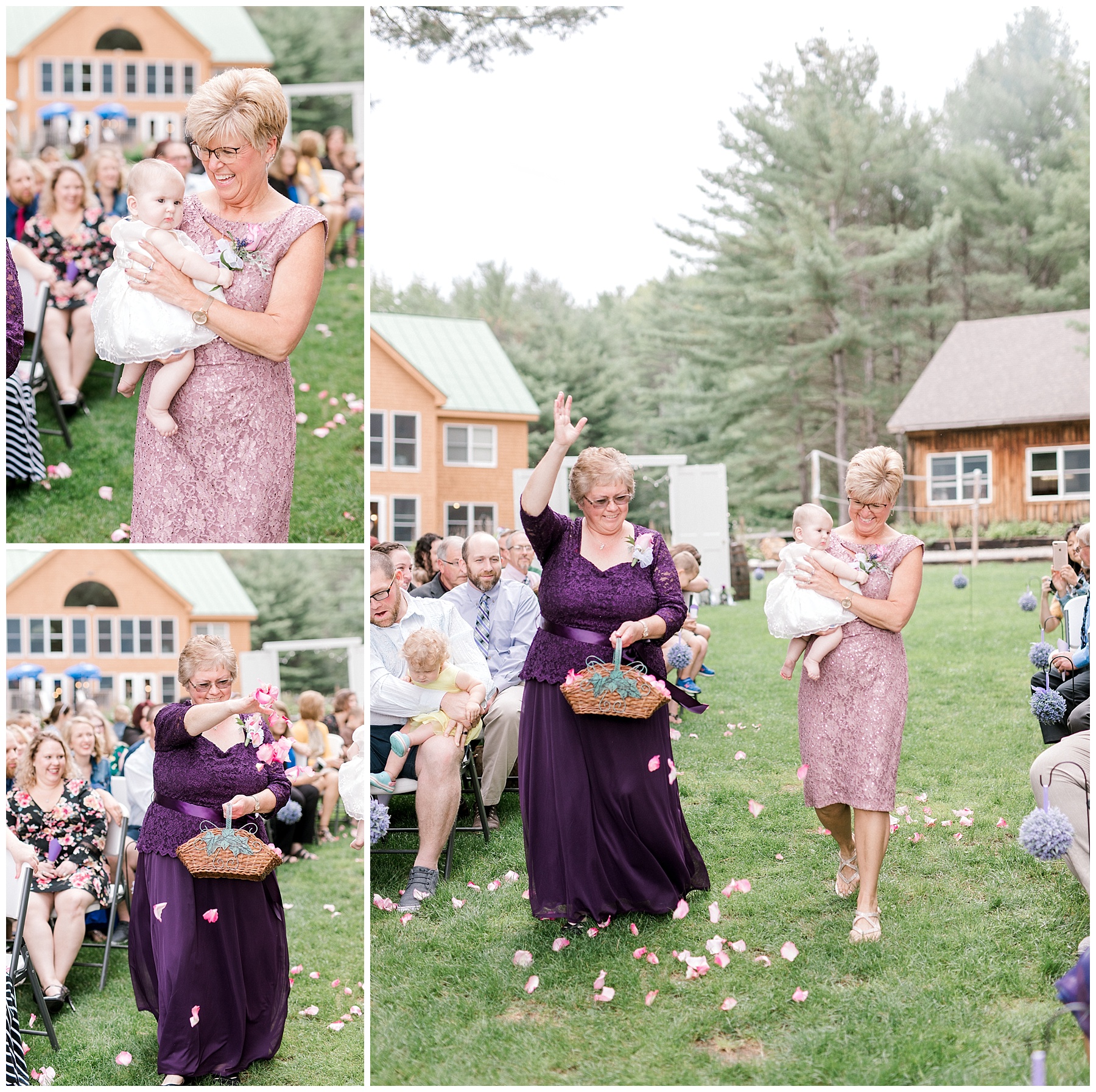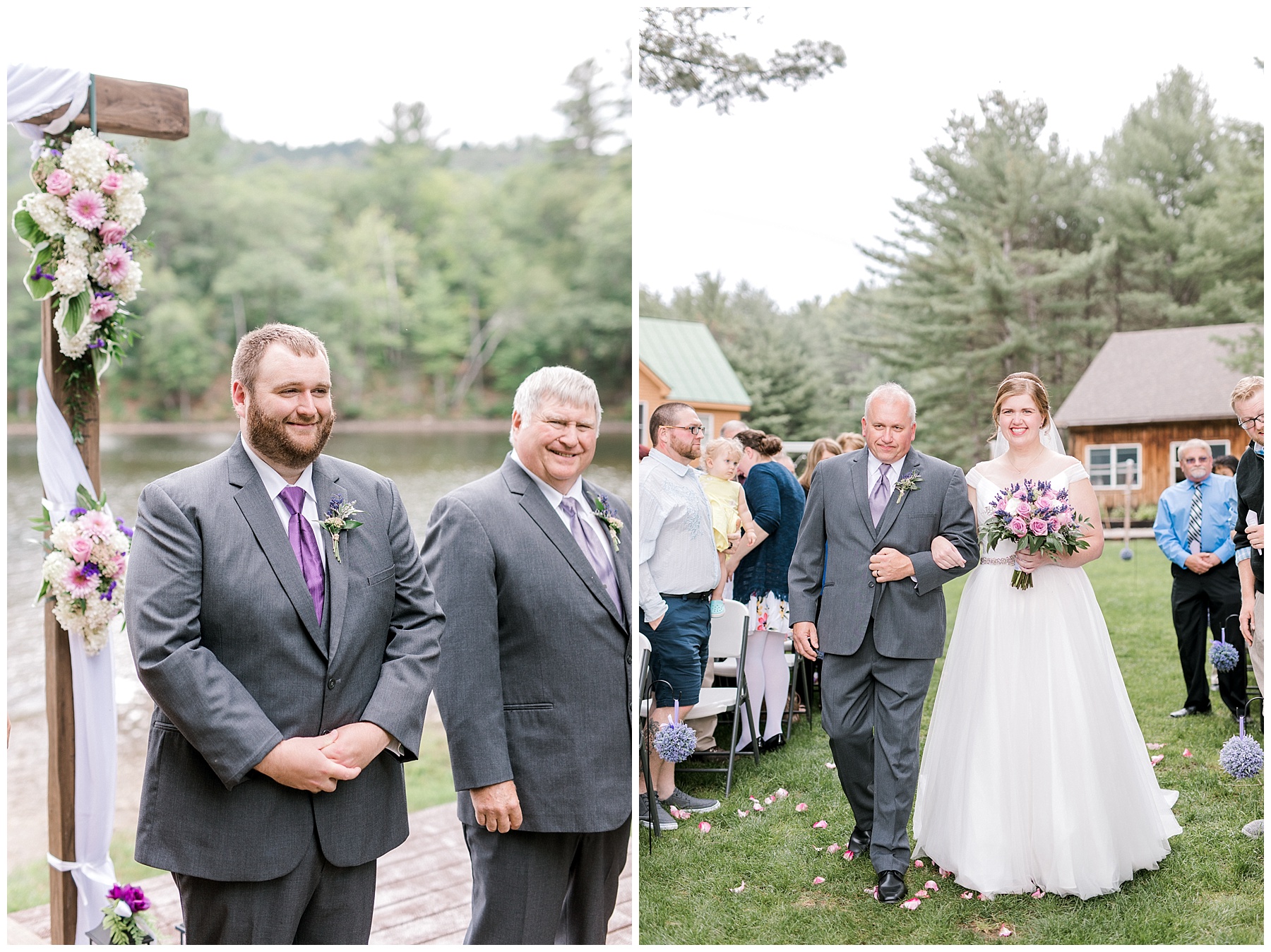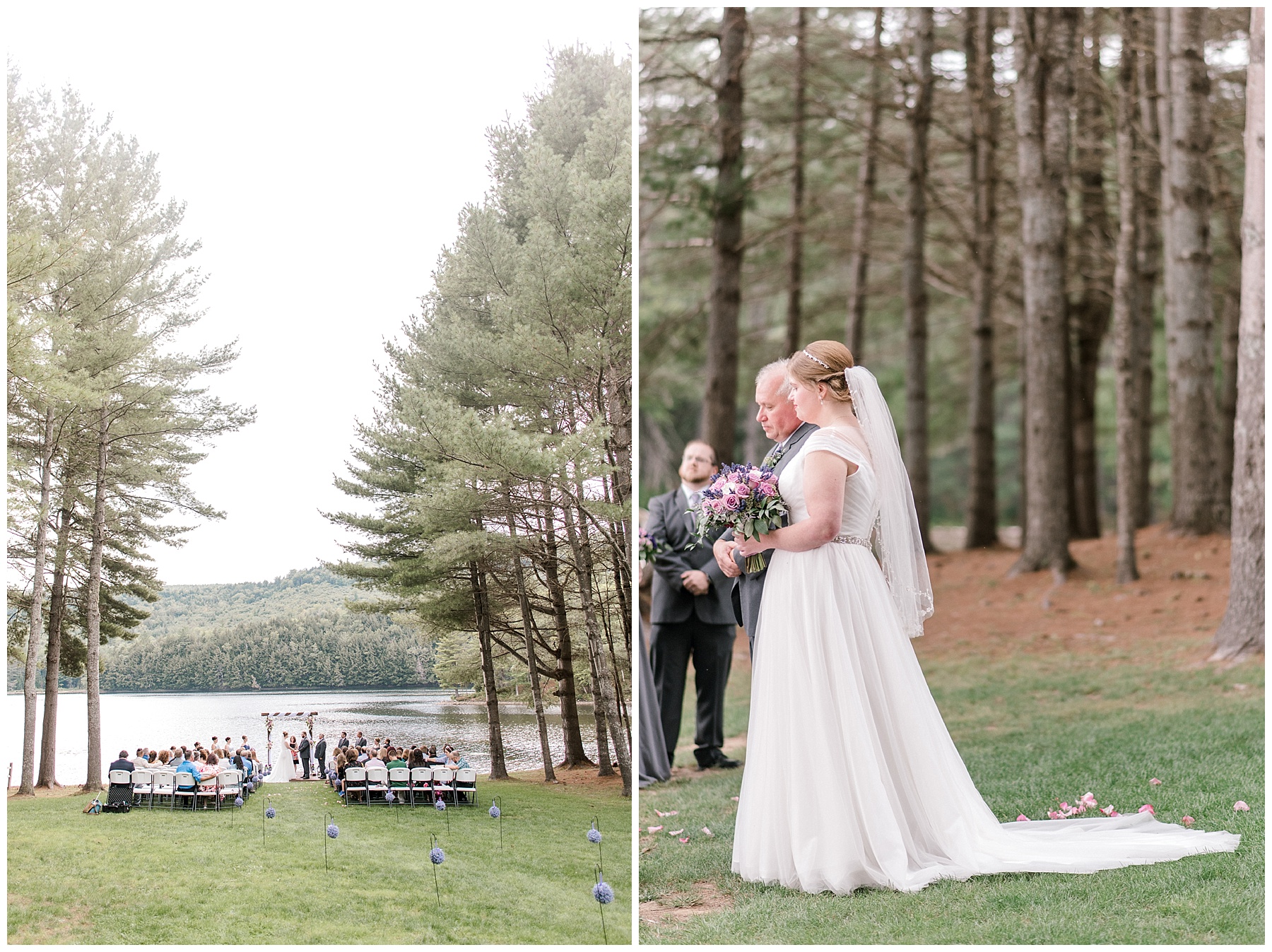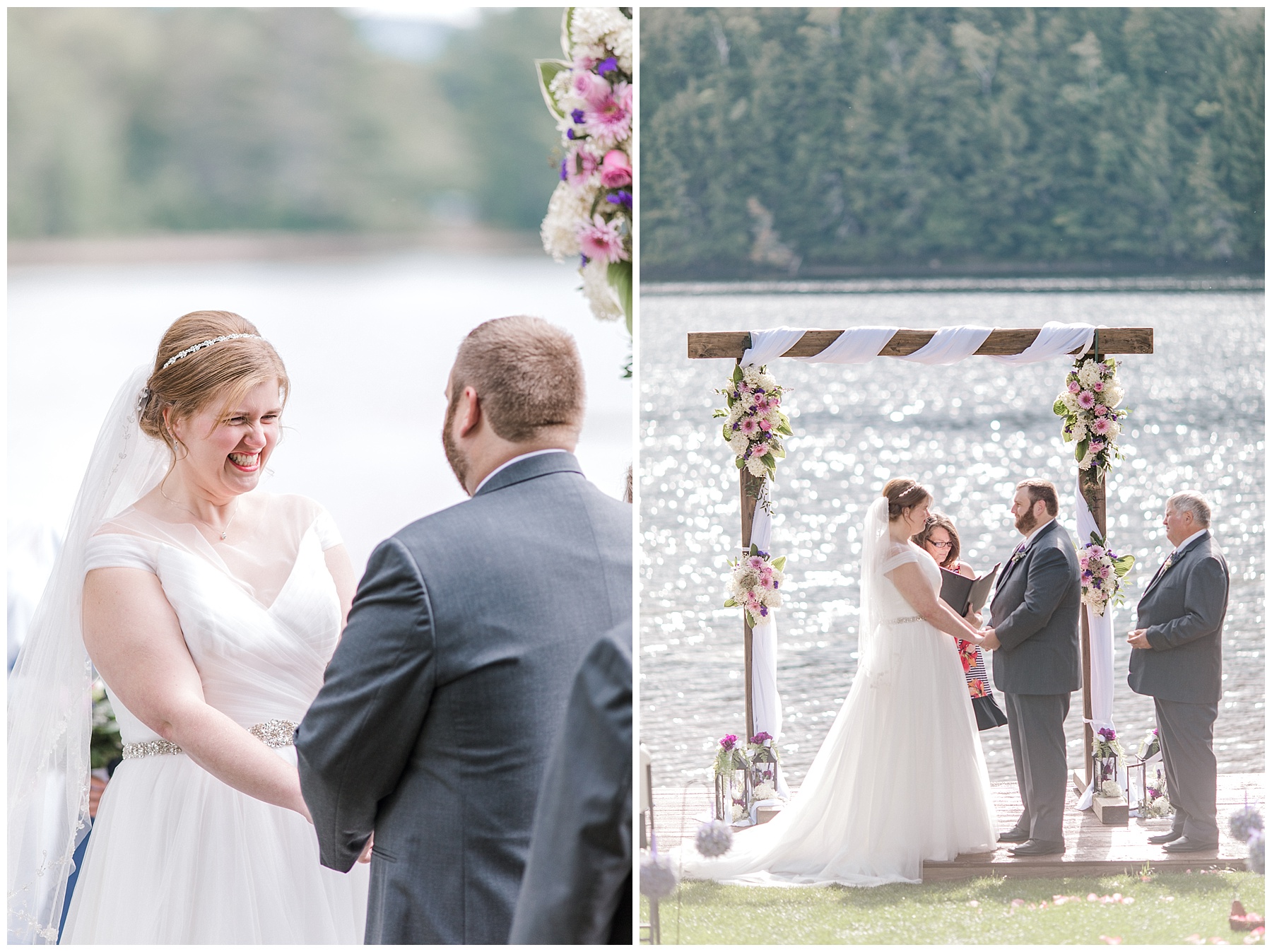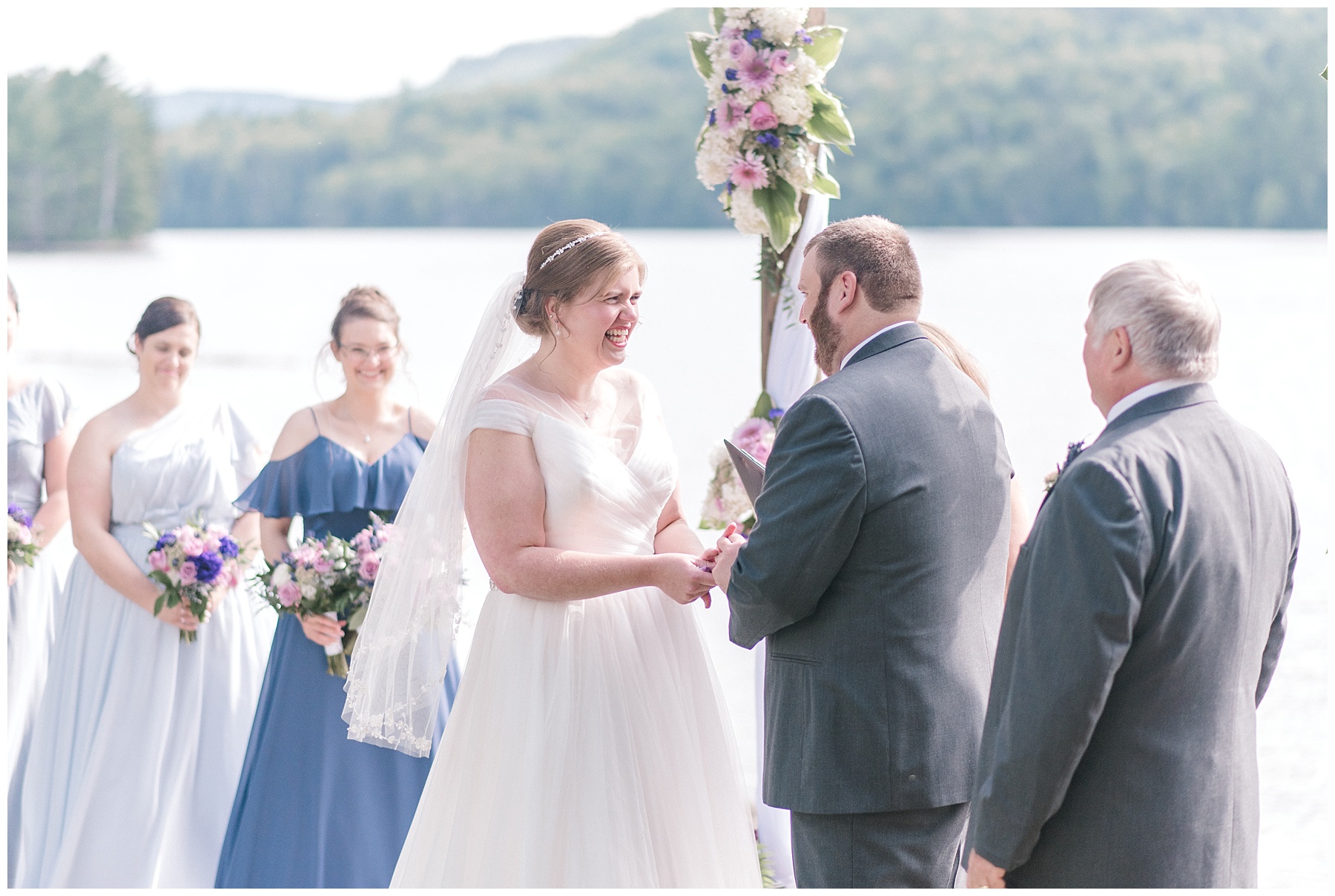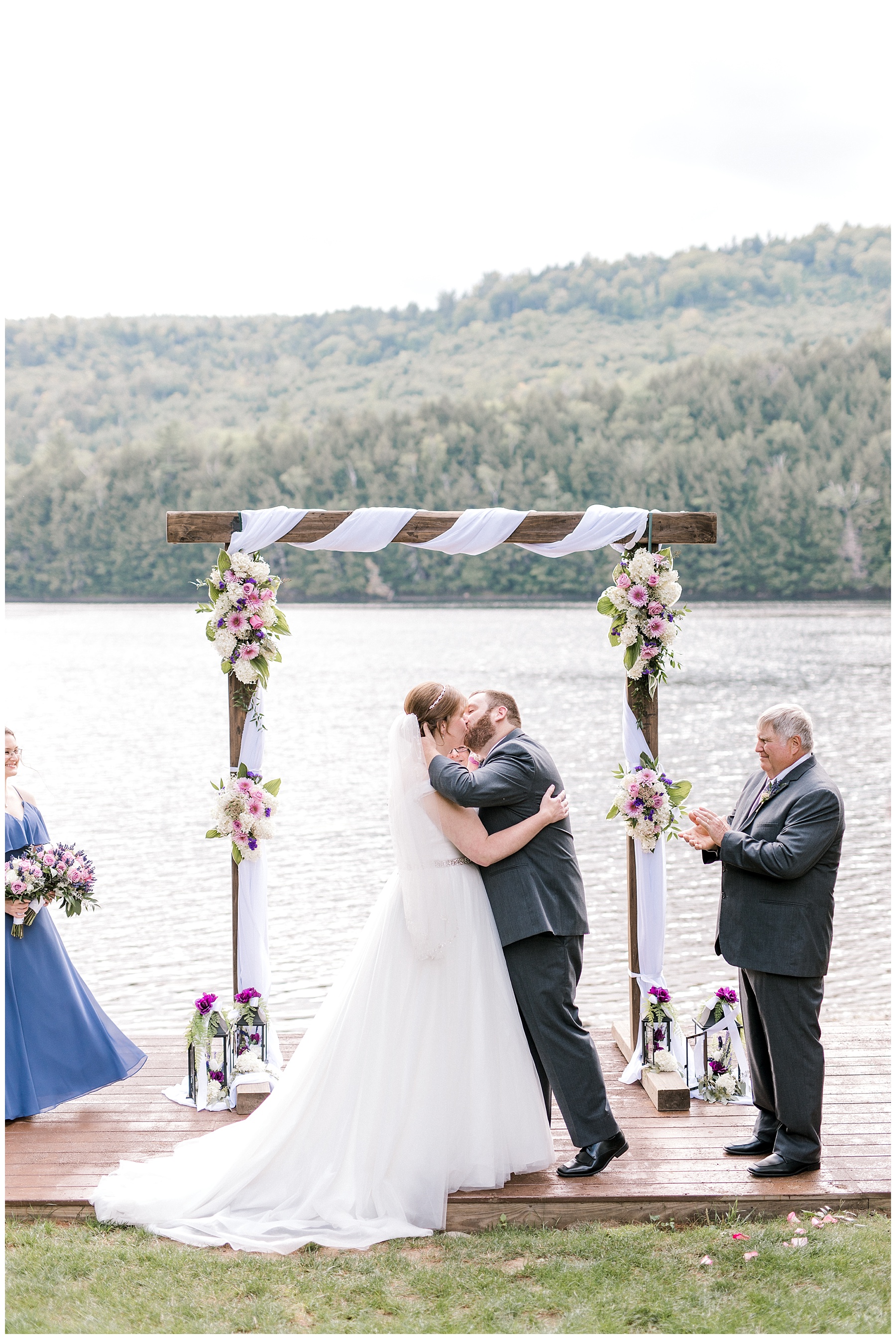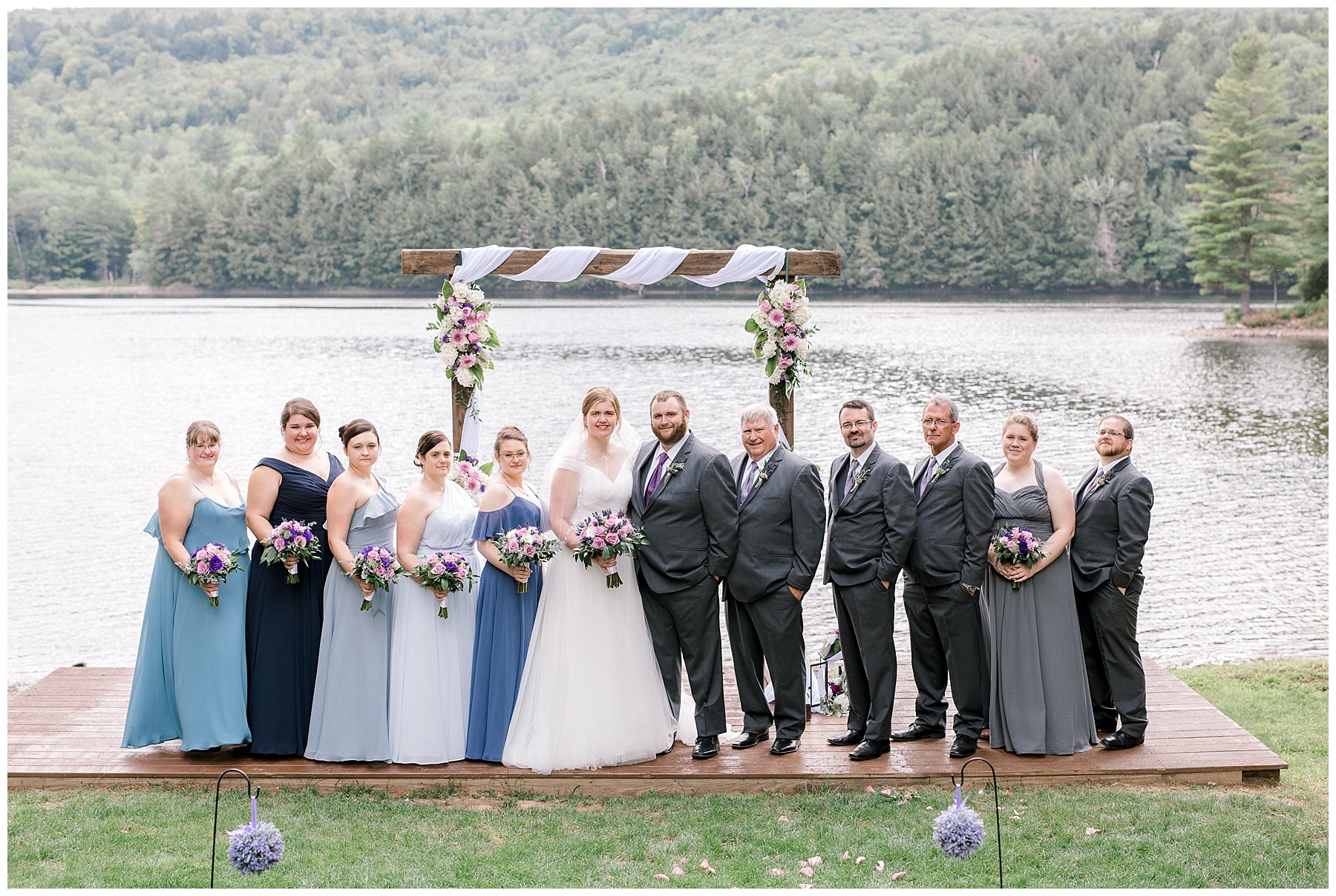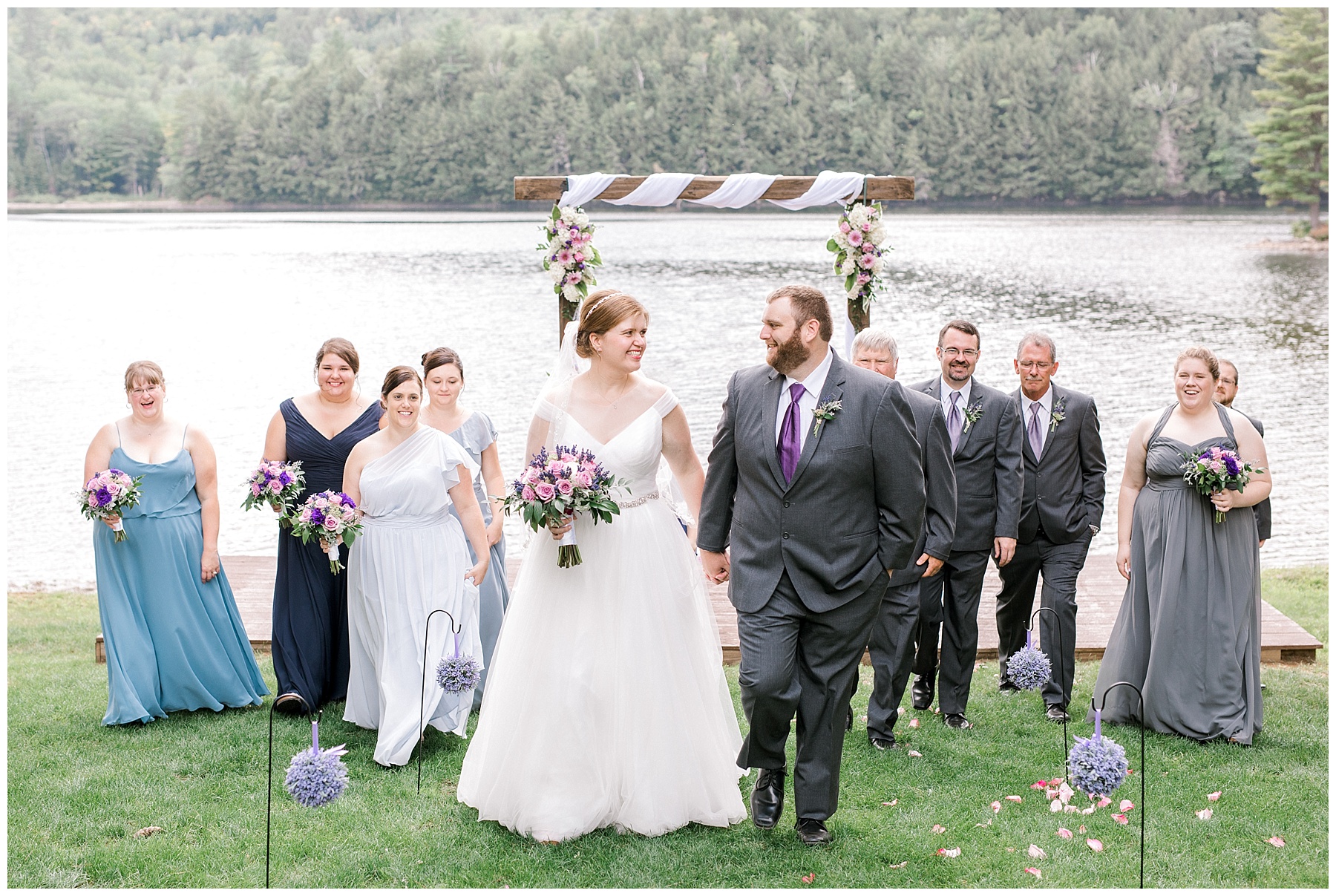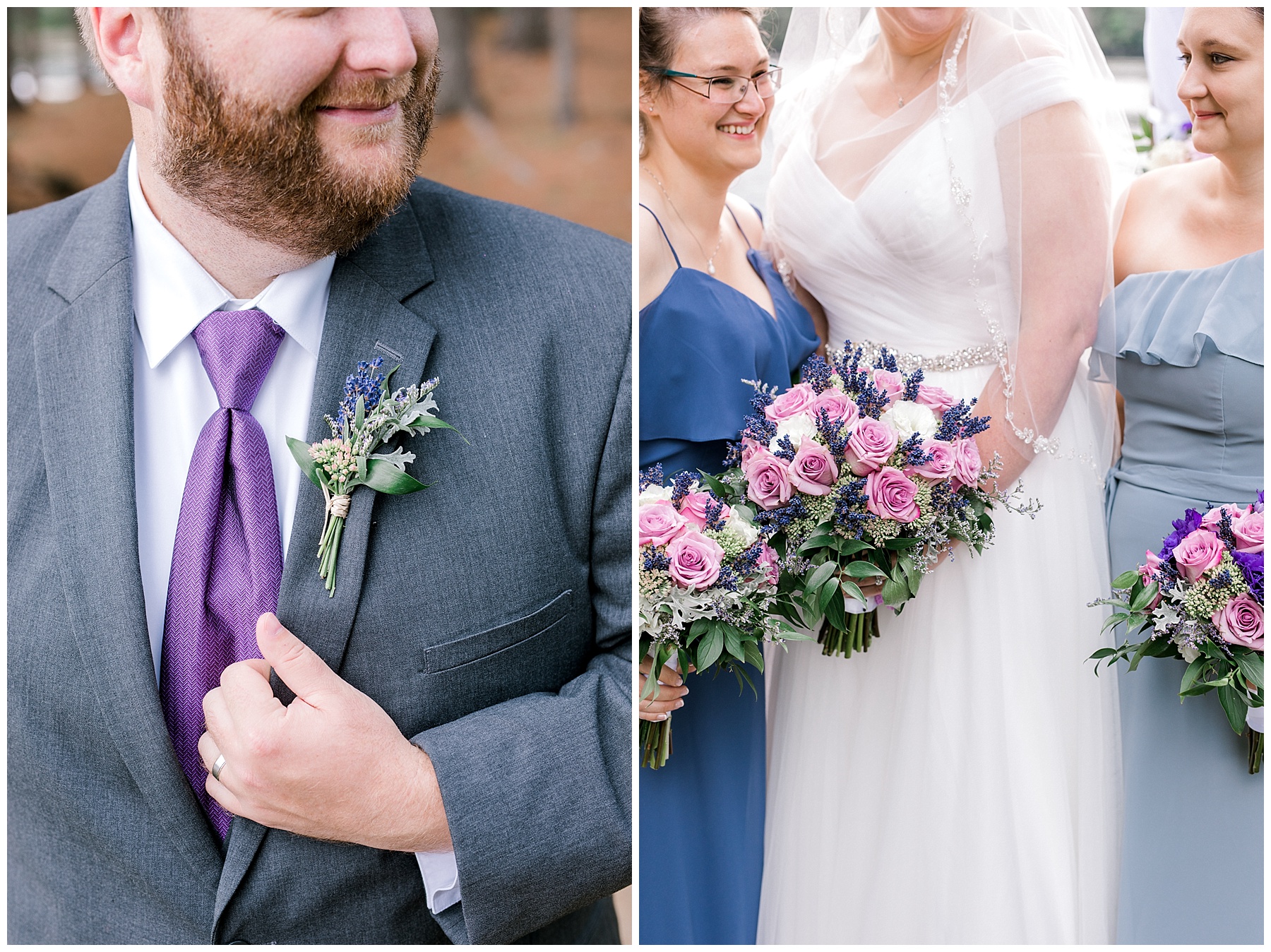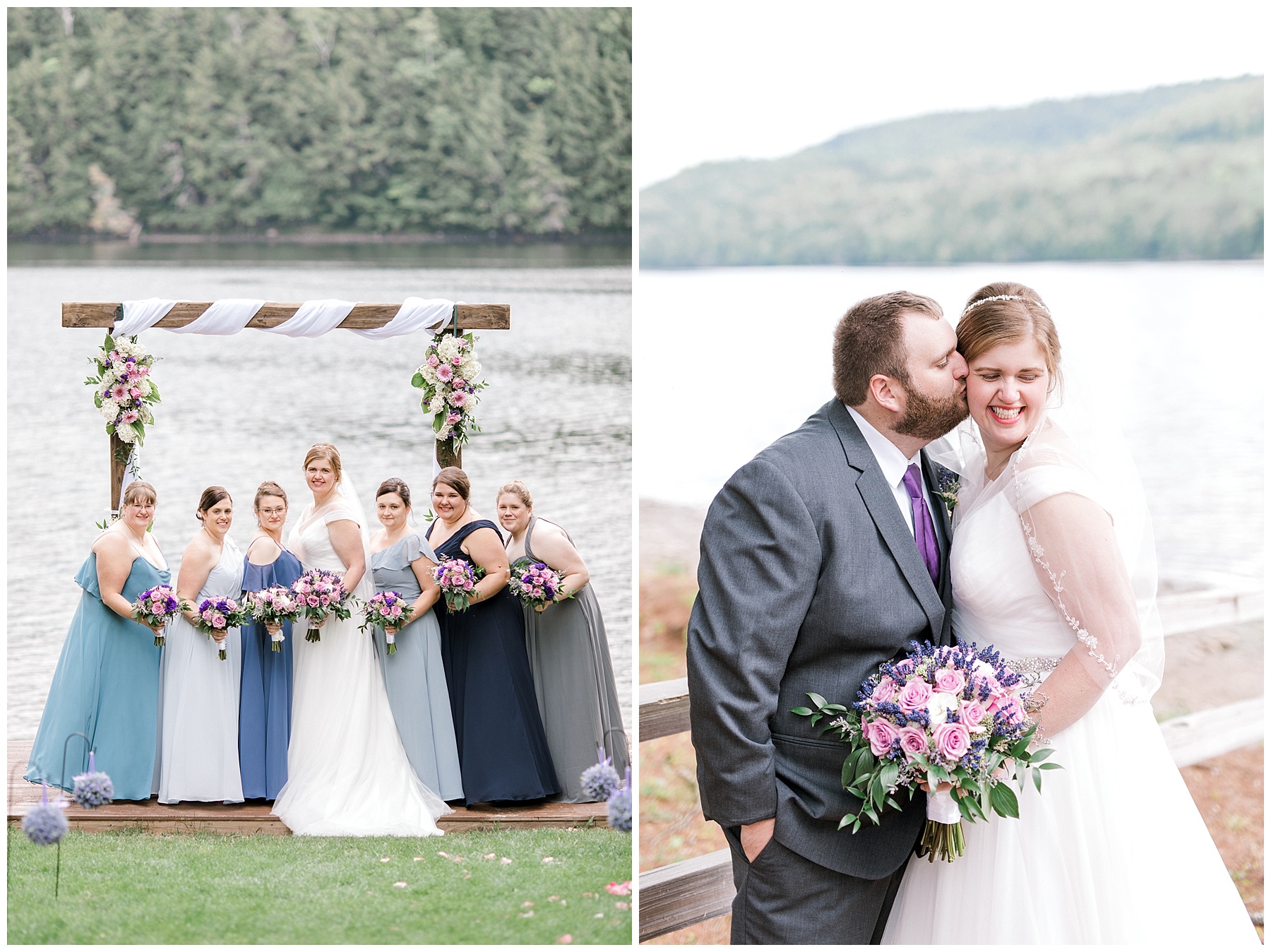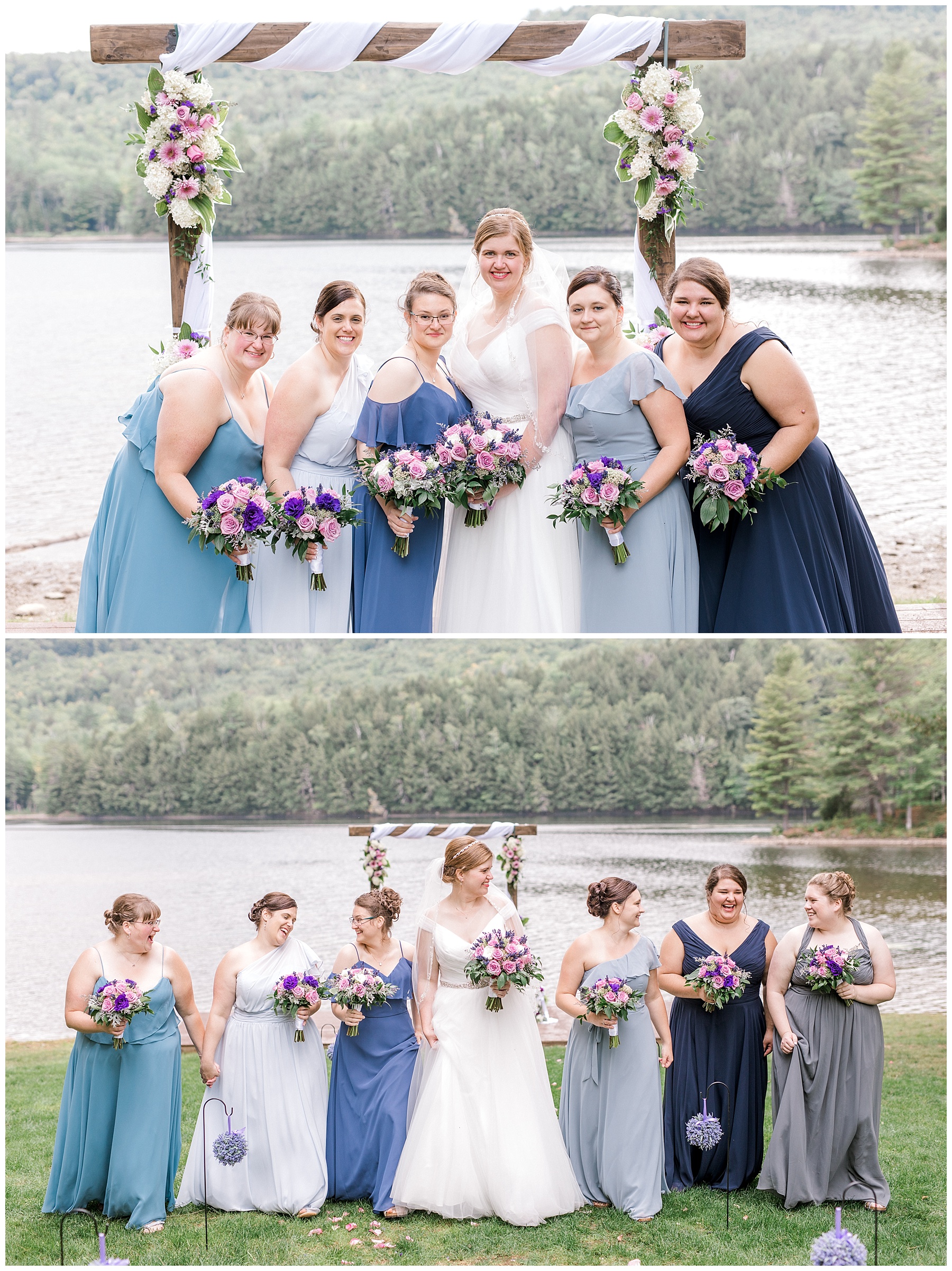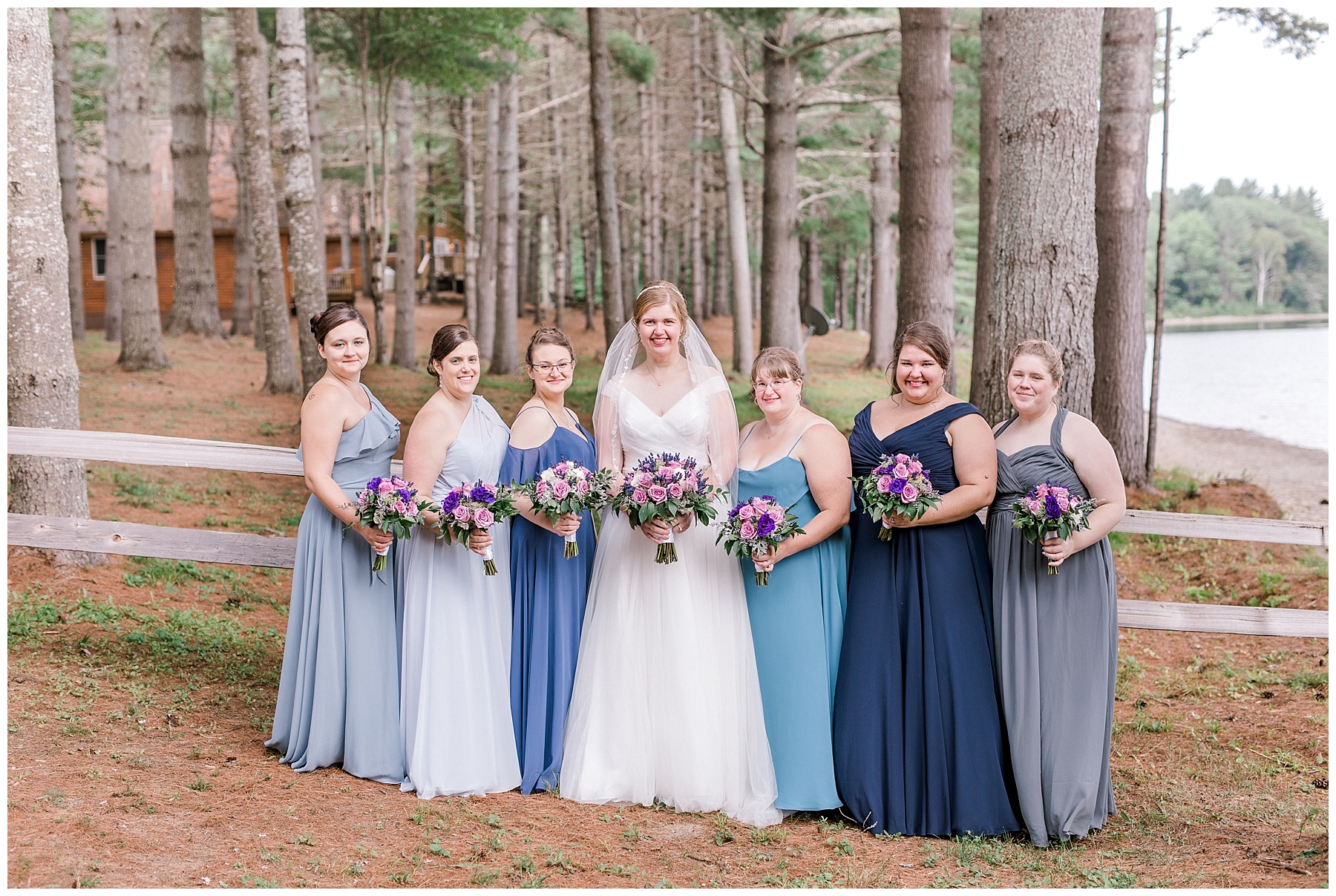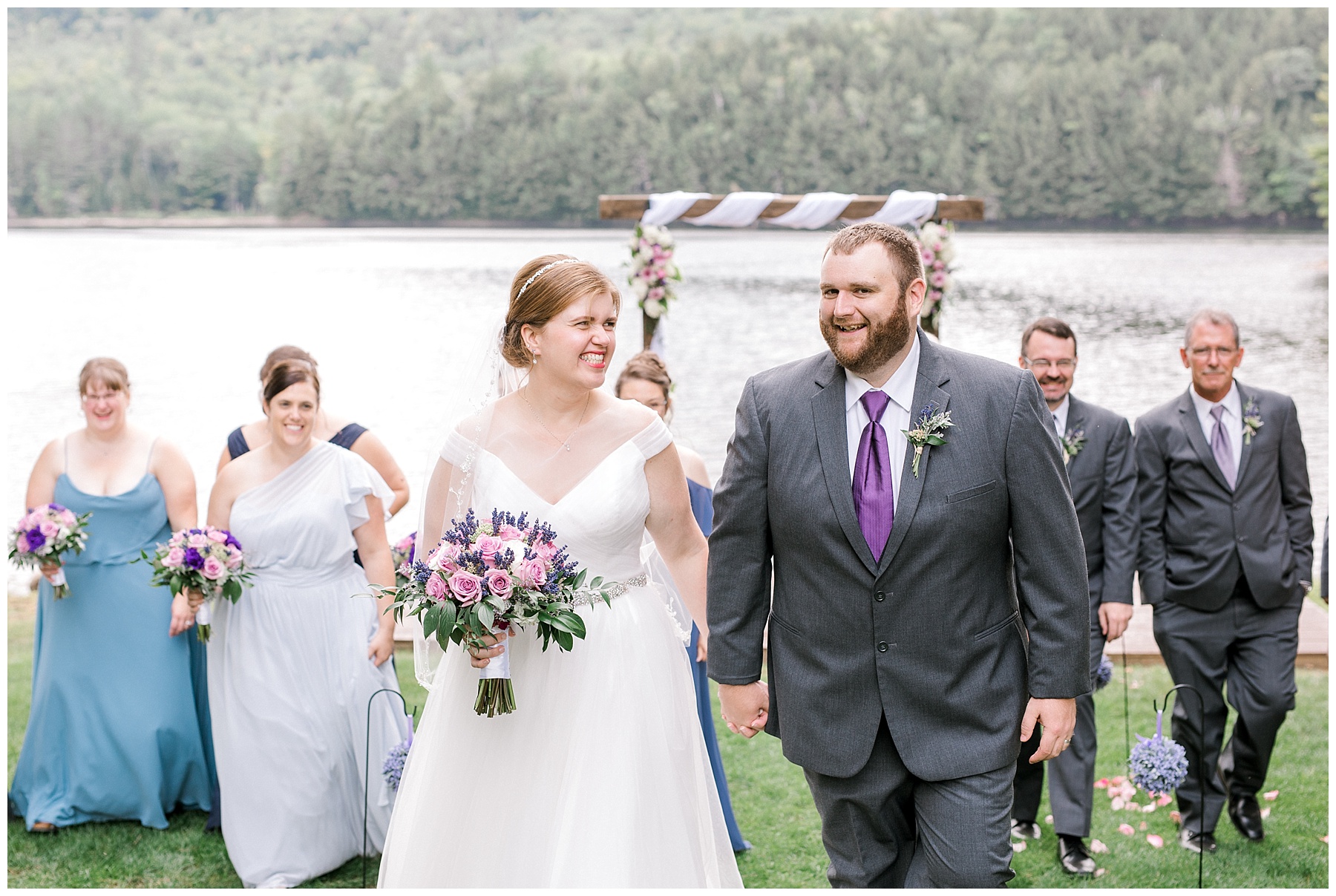 Once the family and bridal party portraits were finished, I took Kelsie and Jason down to the edge of the lake to to take some sweet, intimate photos of just the two of them!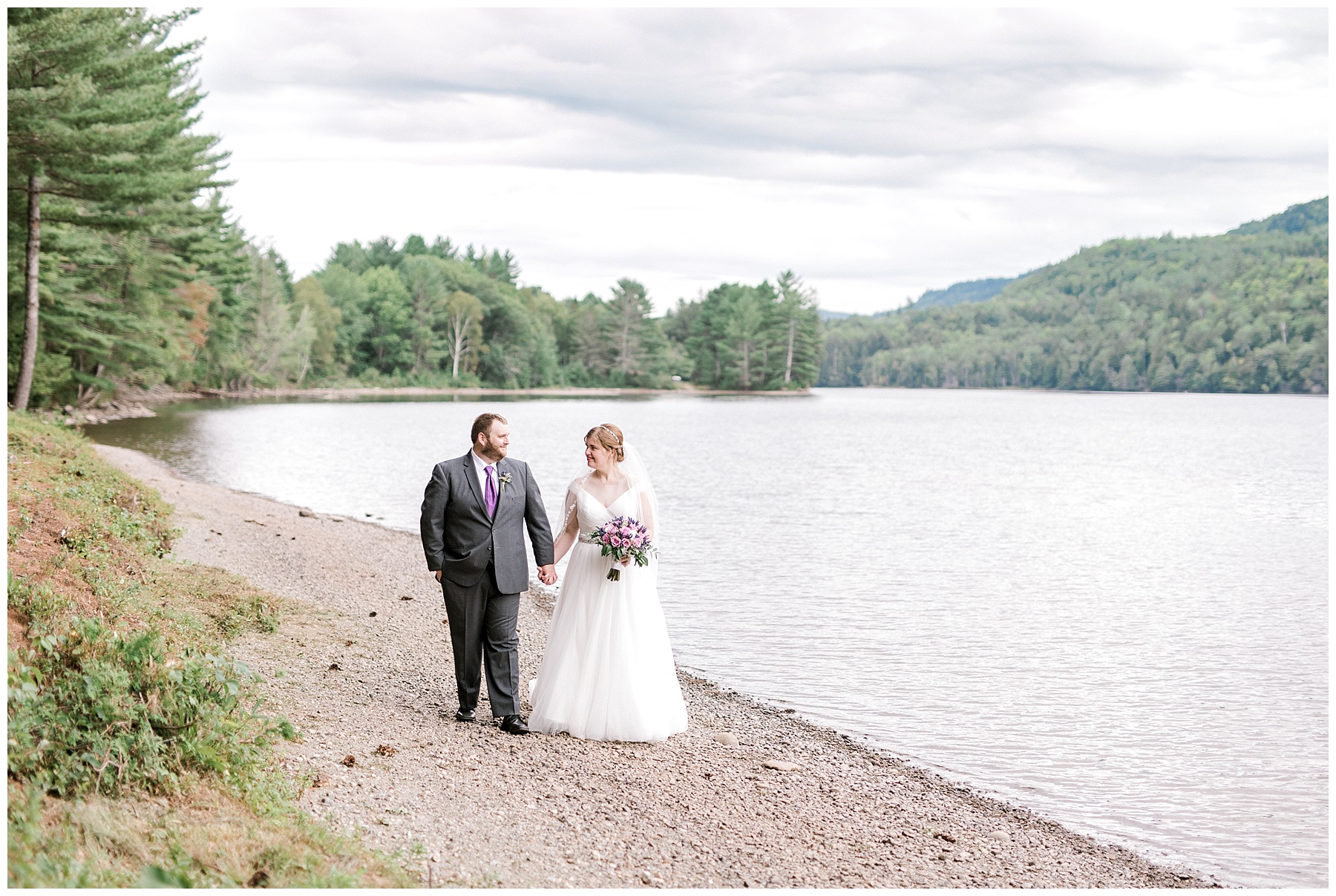 I love Kelsie's bouquet! Kelsie's Aunt did all the florals for the wedding!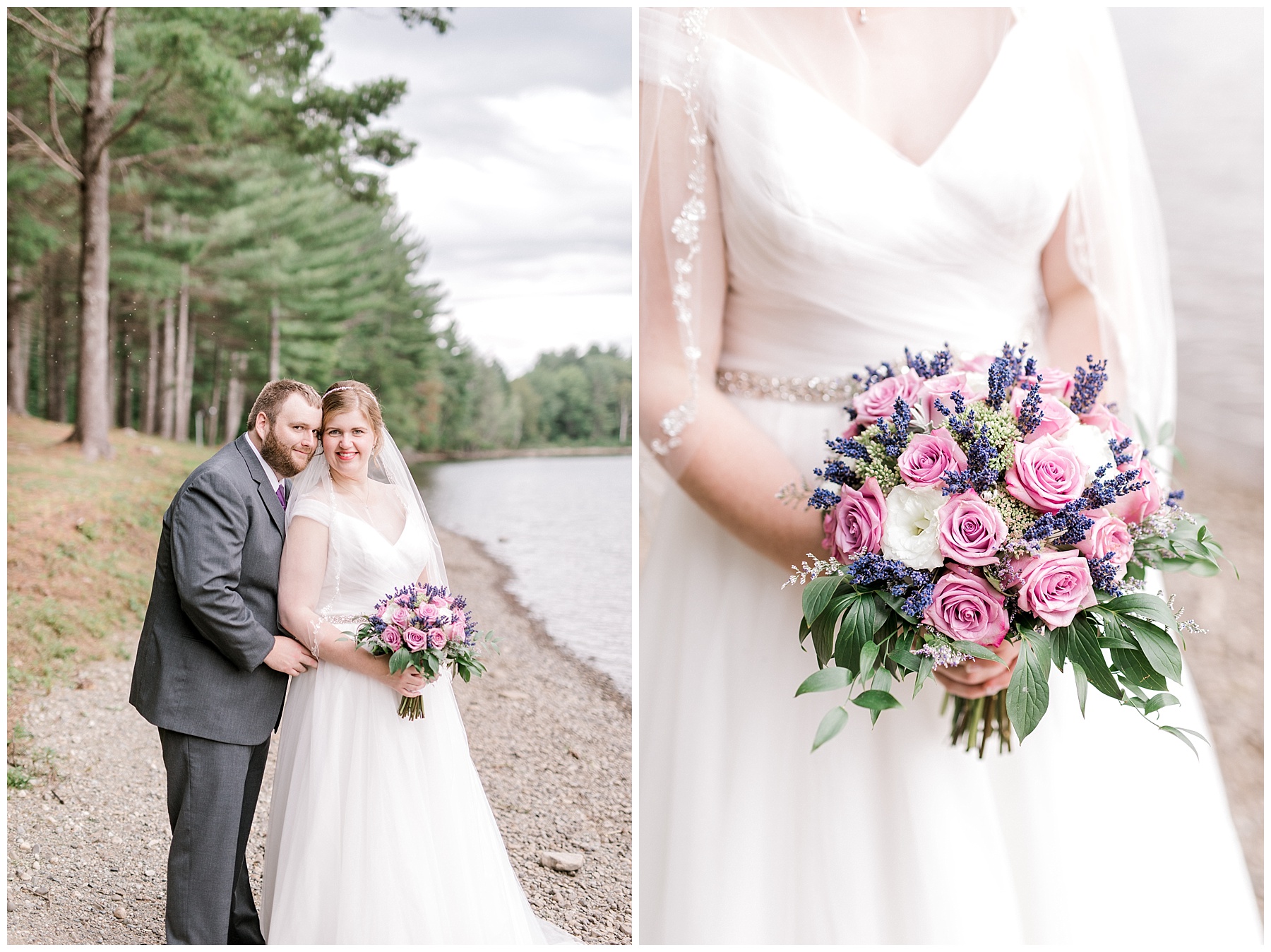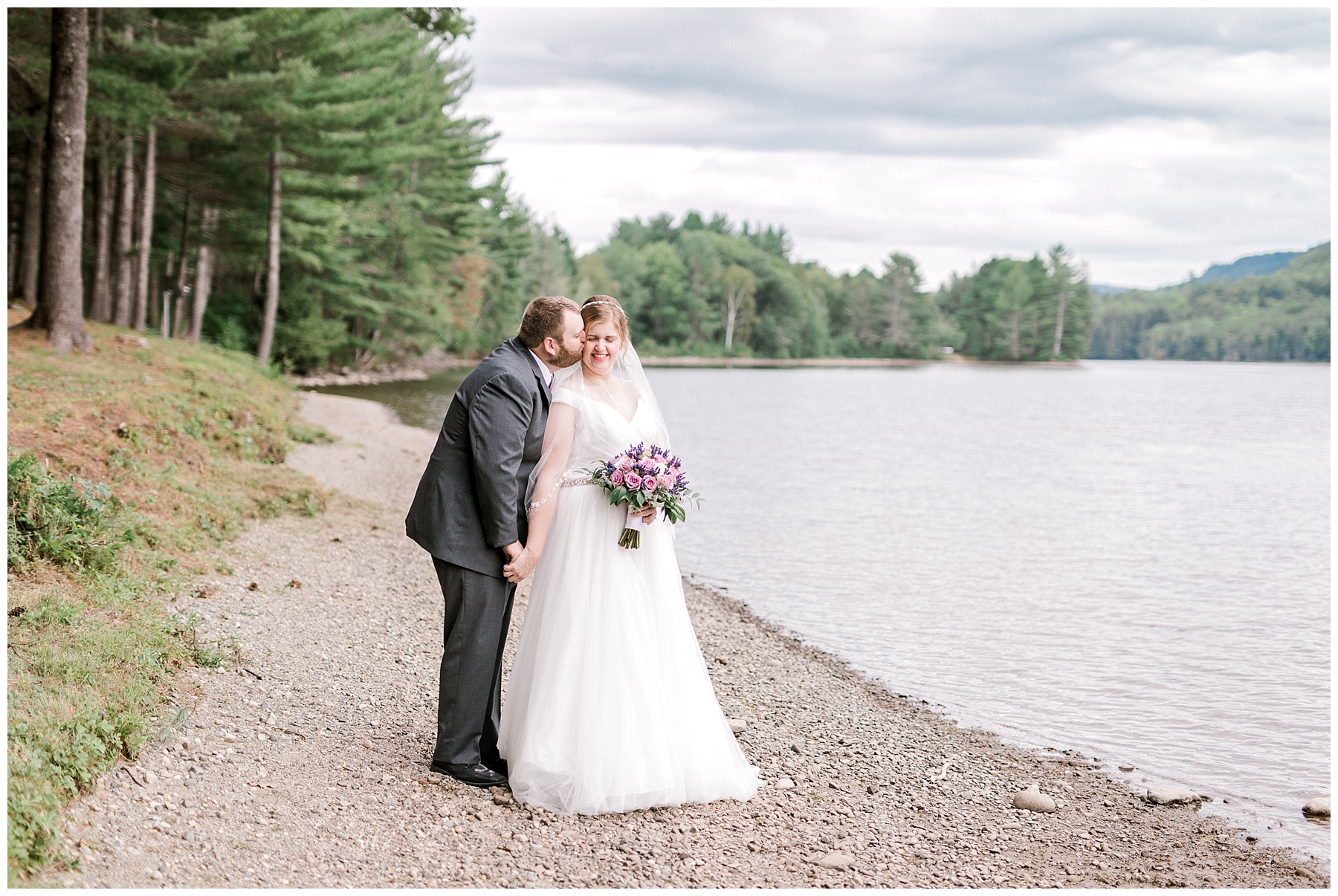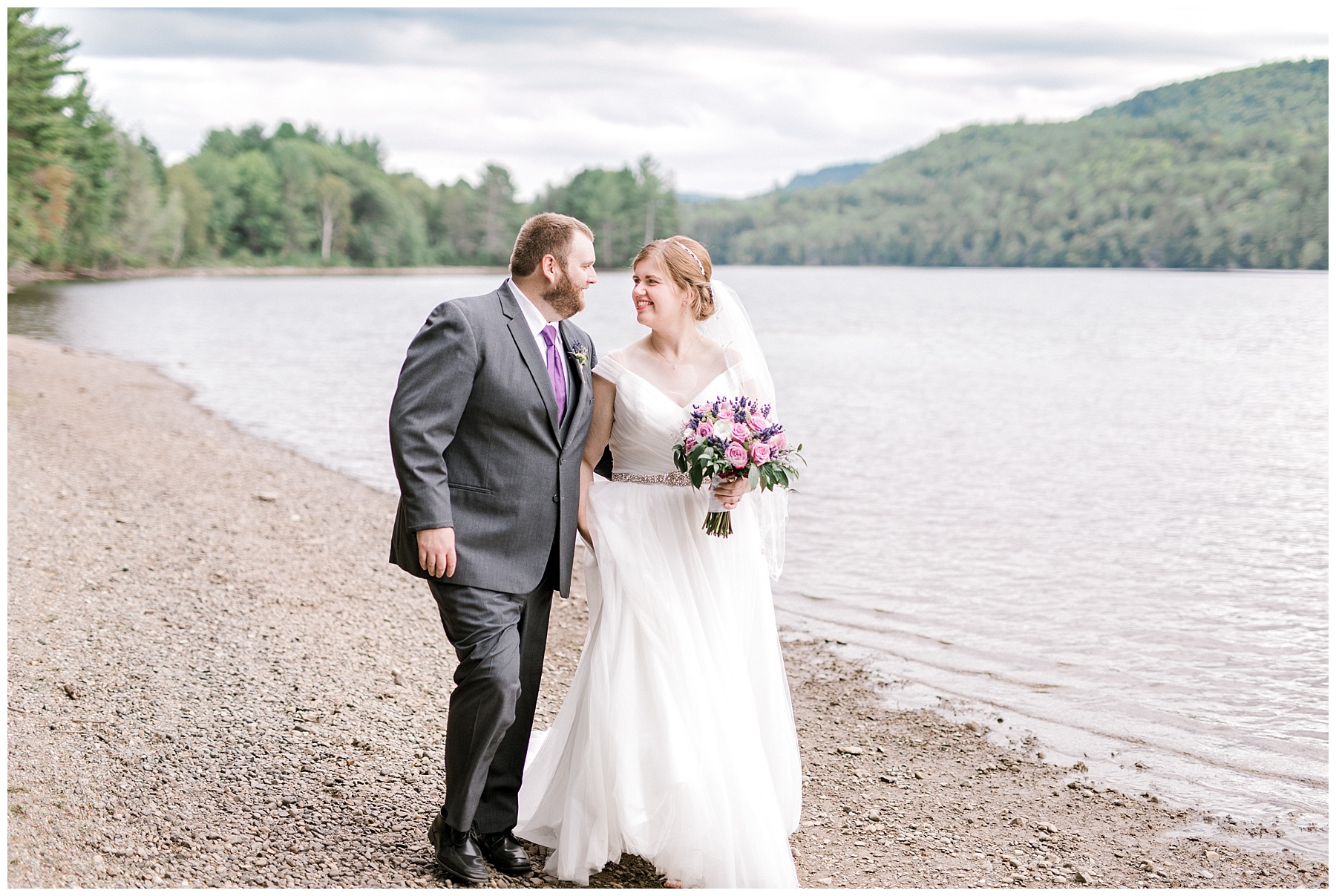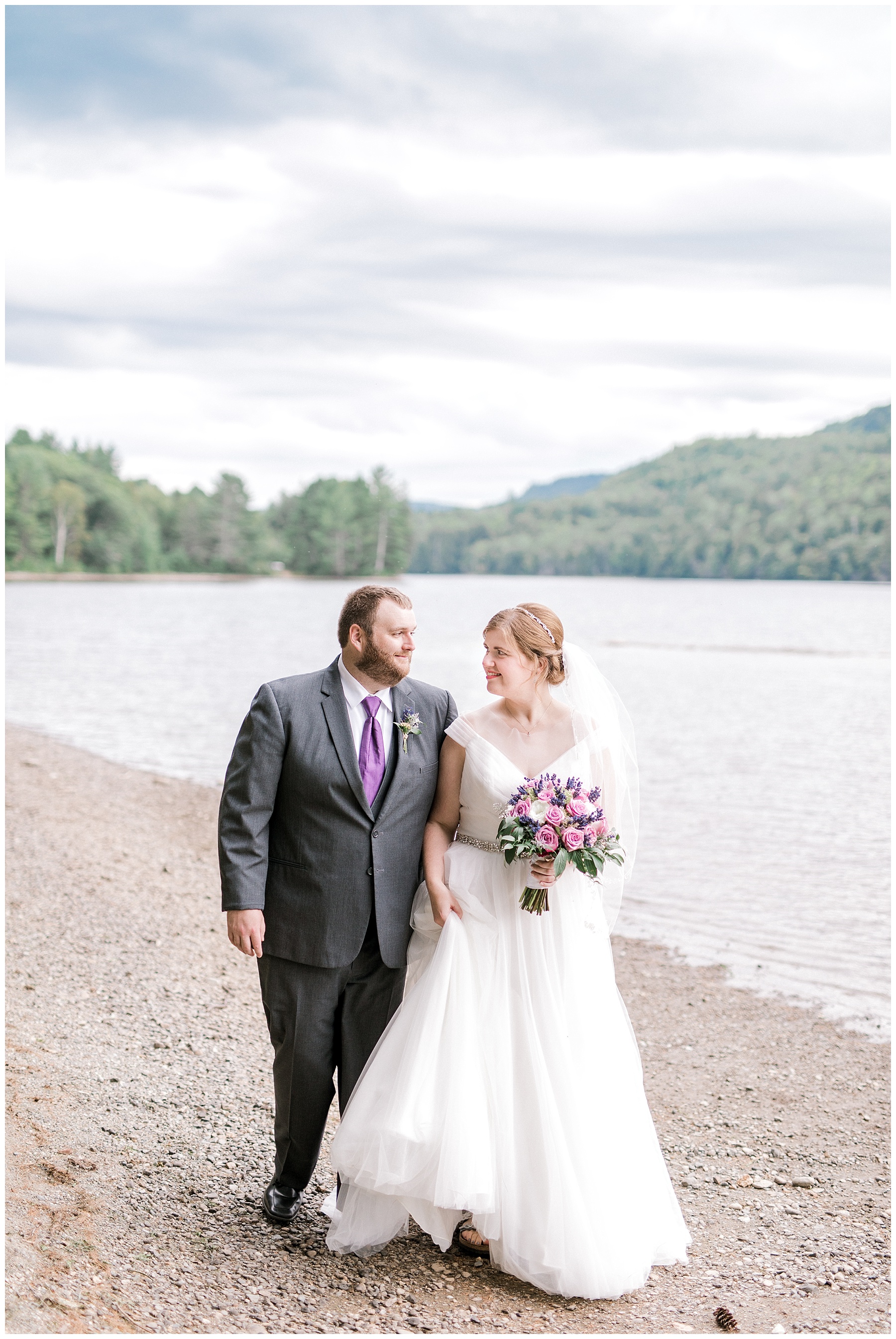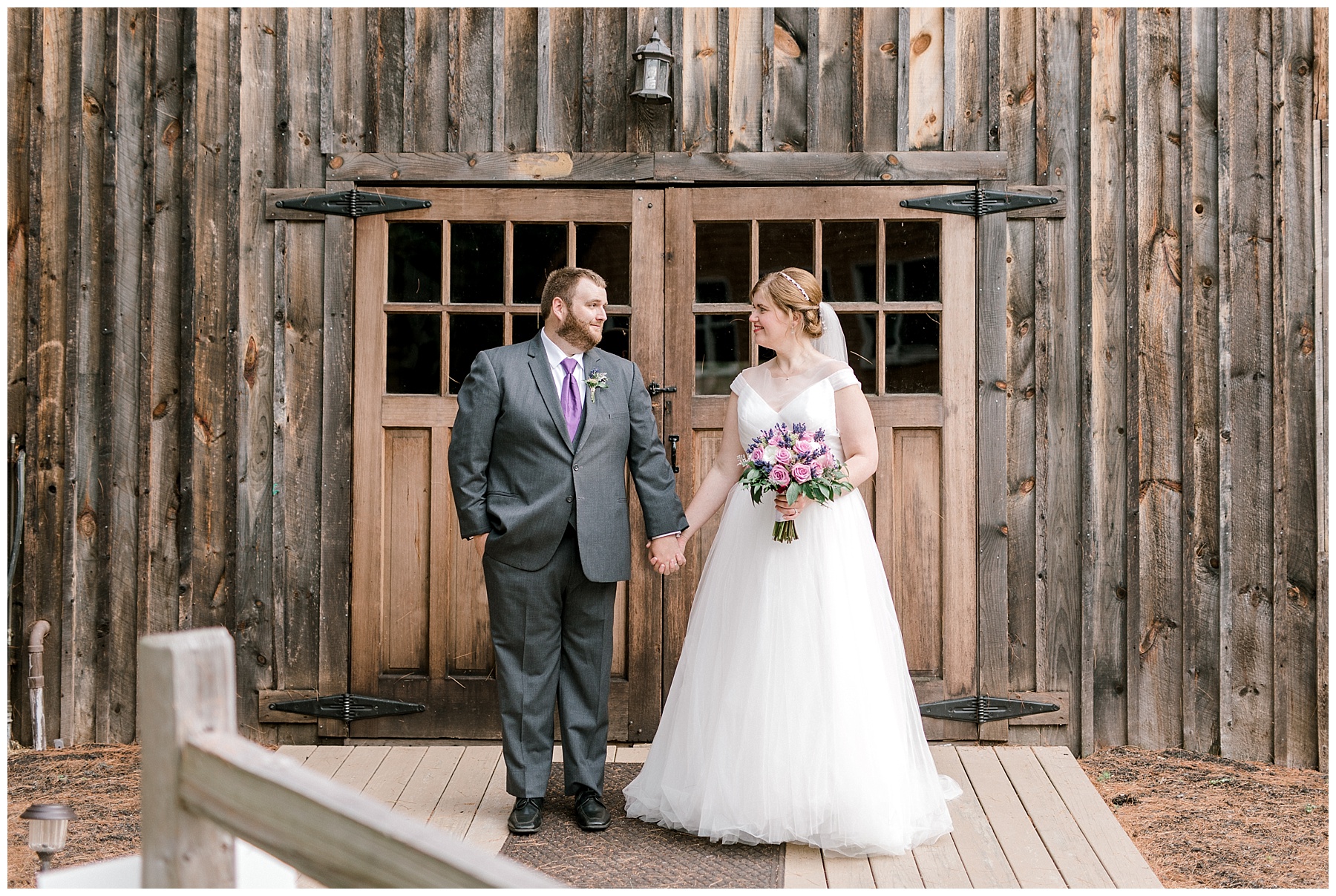 Maine Lakeside Cabins has a great outdoor space for guests to enjoy during the cocktail hour, including this sand volleyball court, and a fire pit!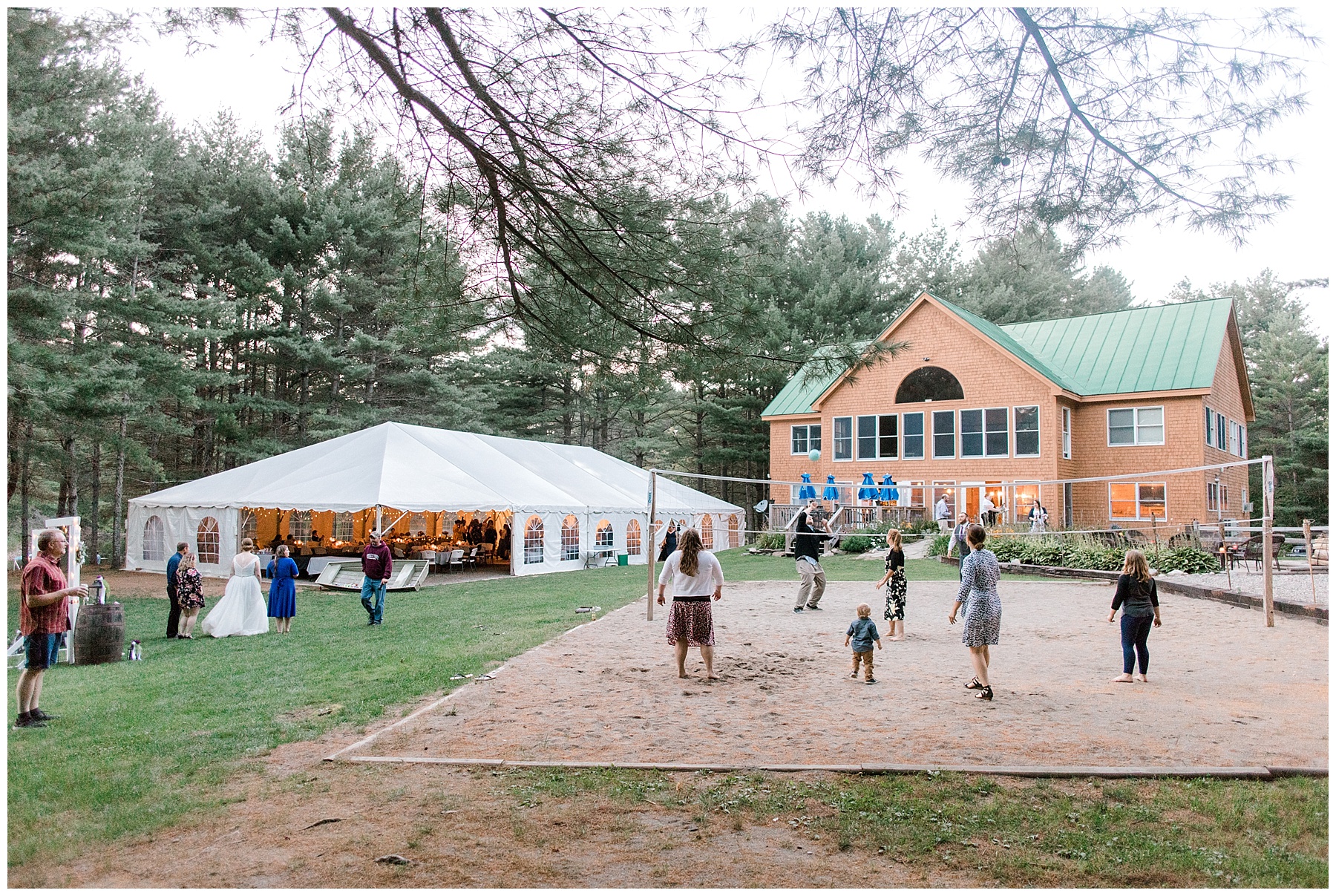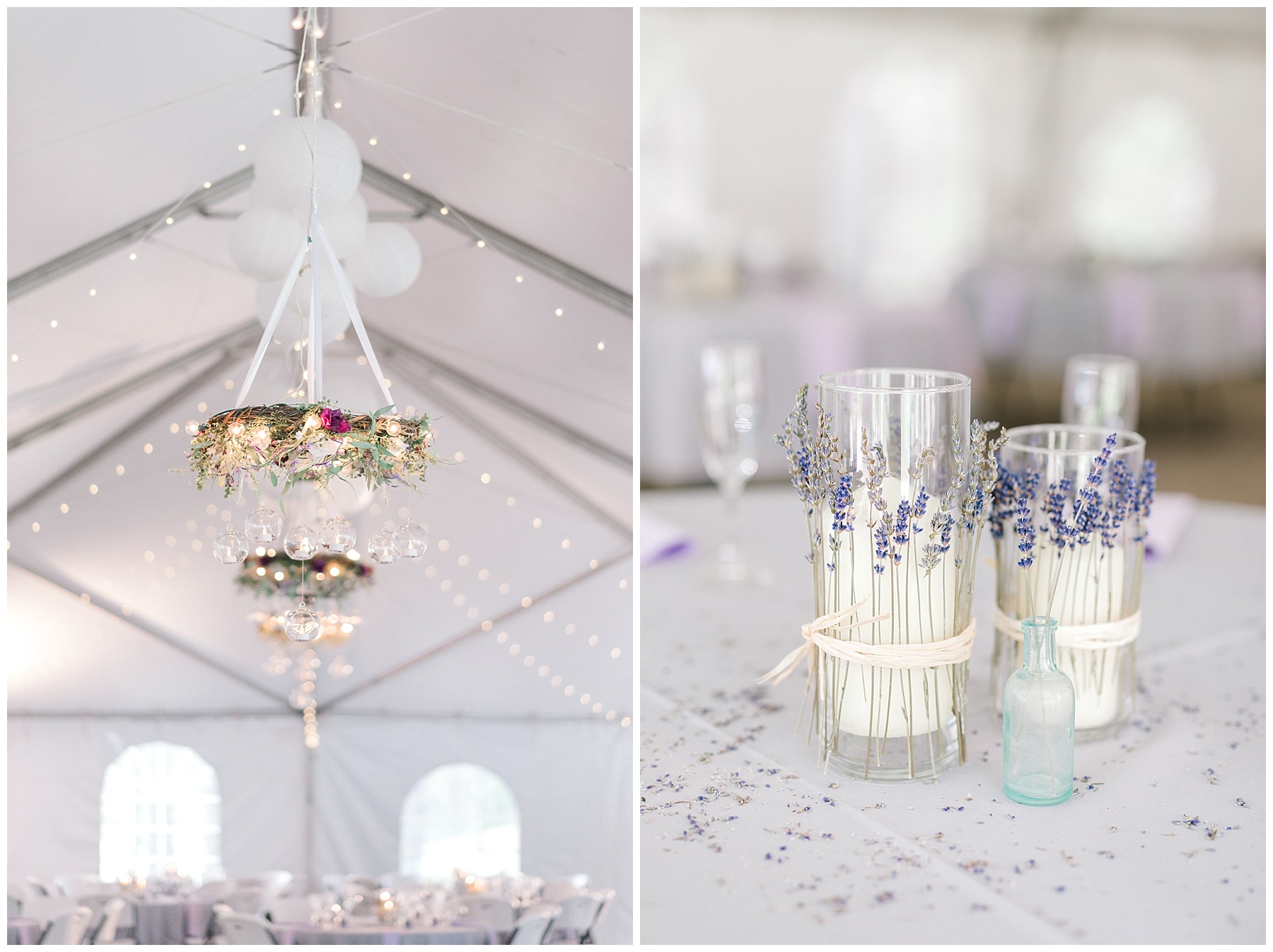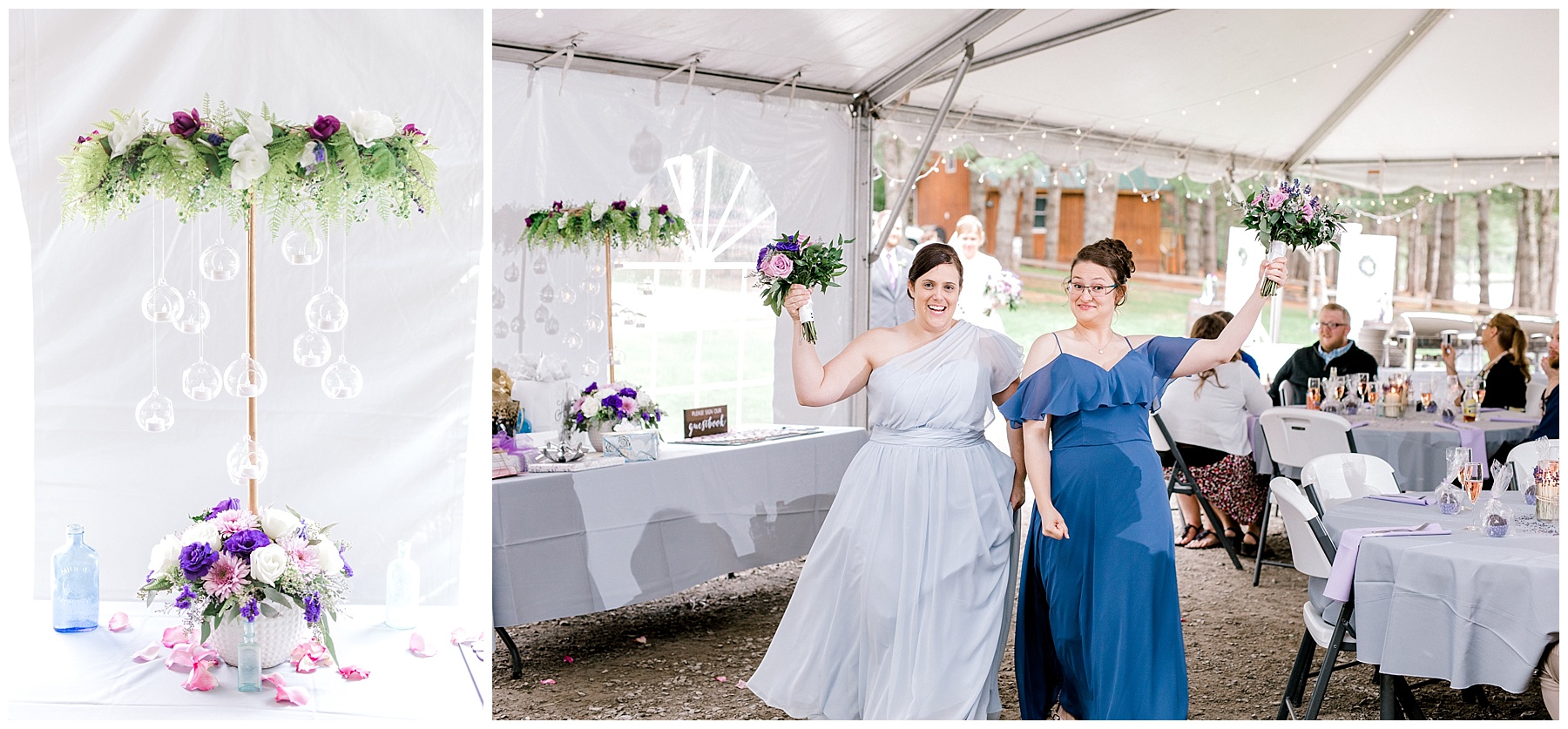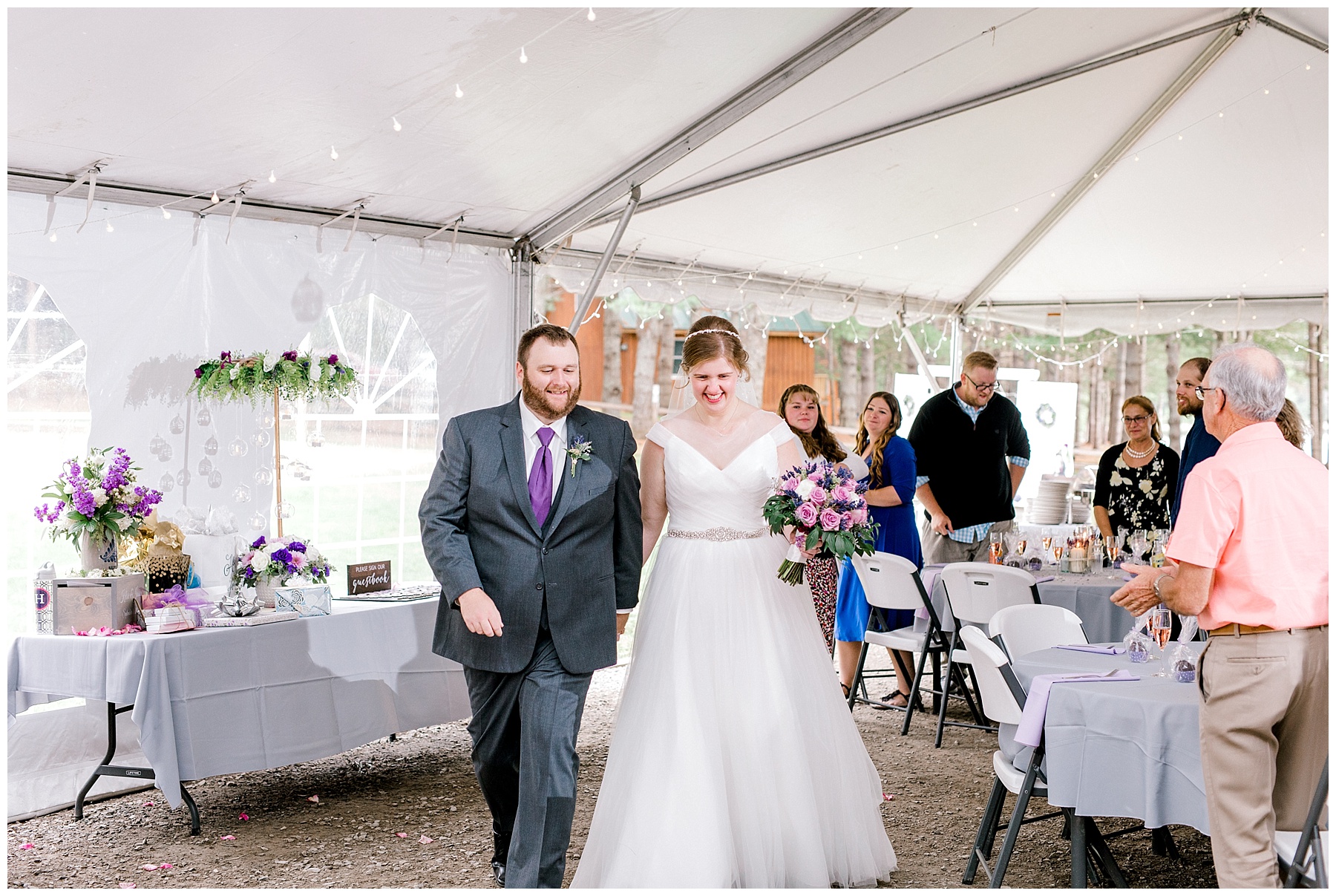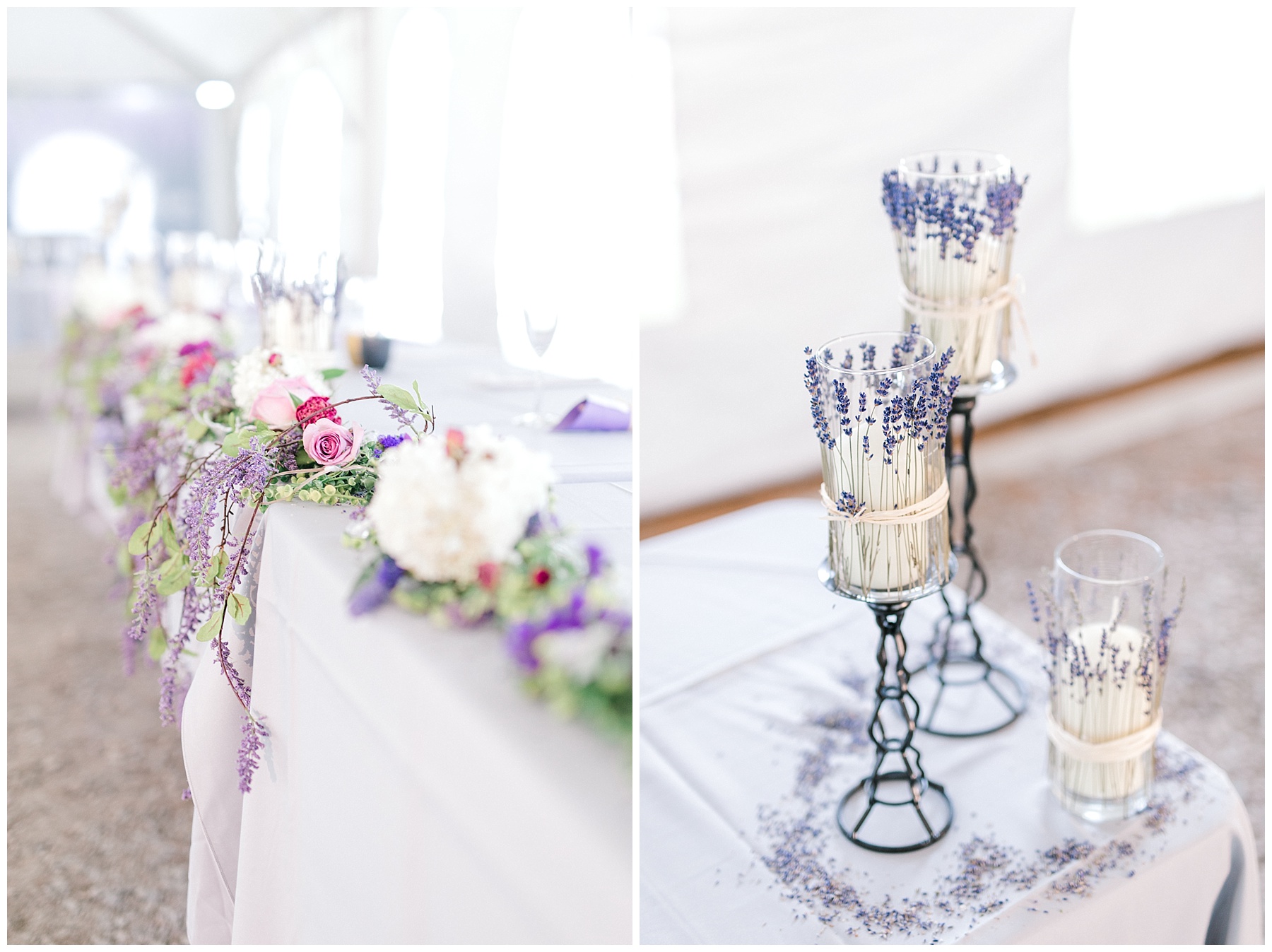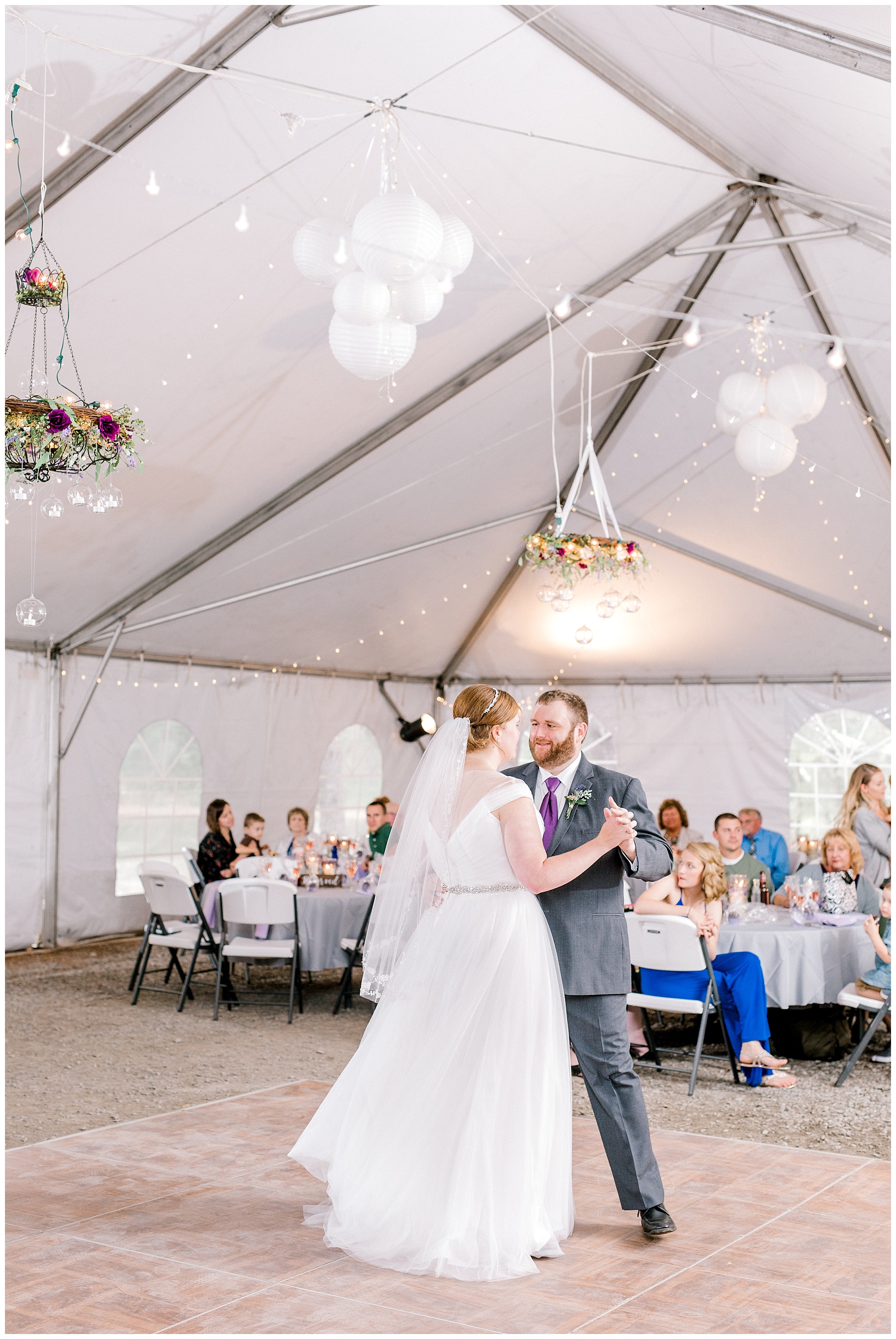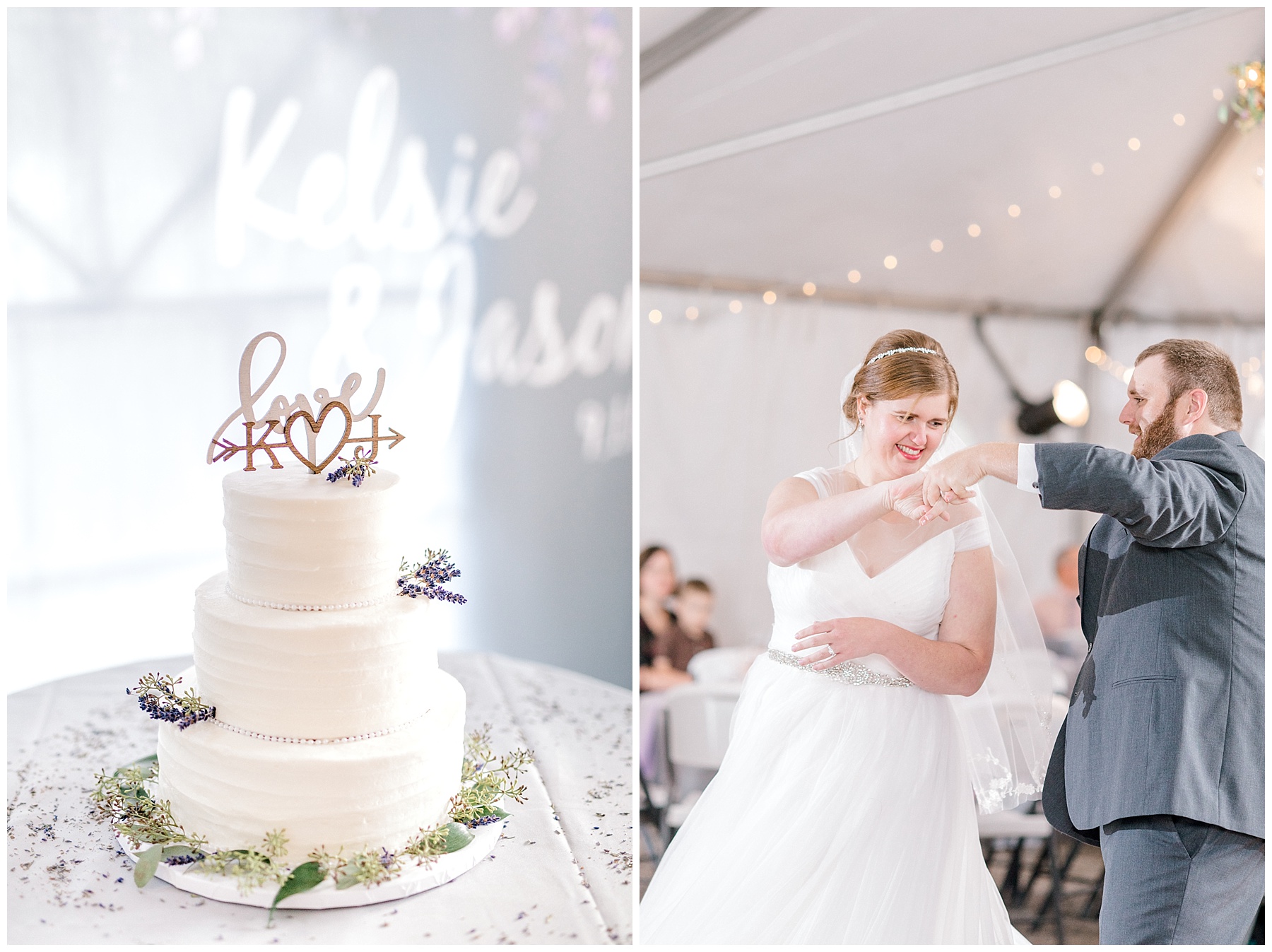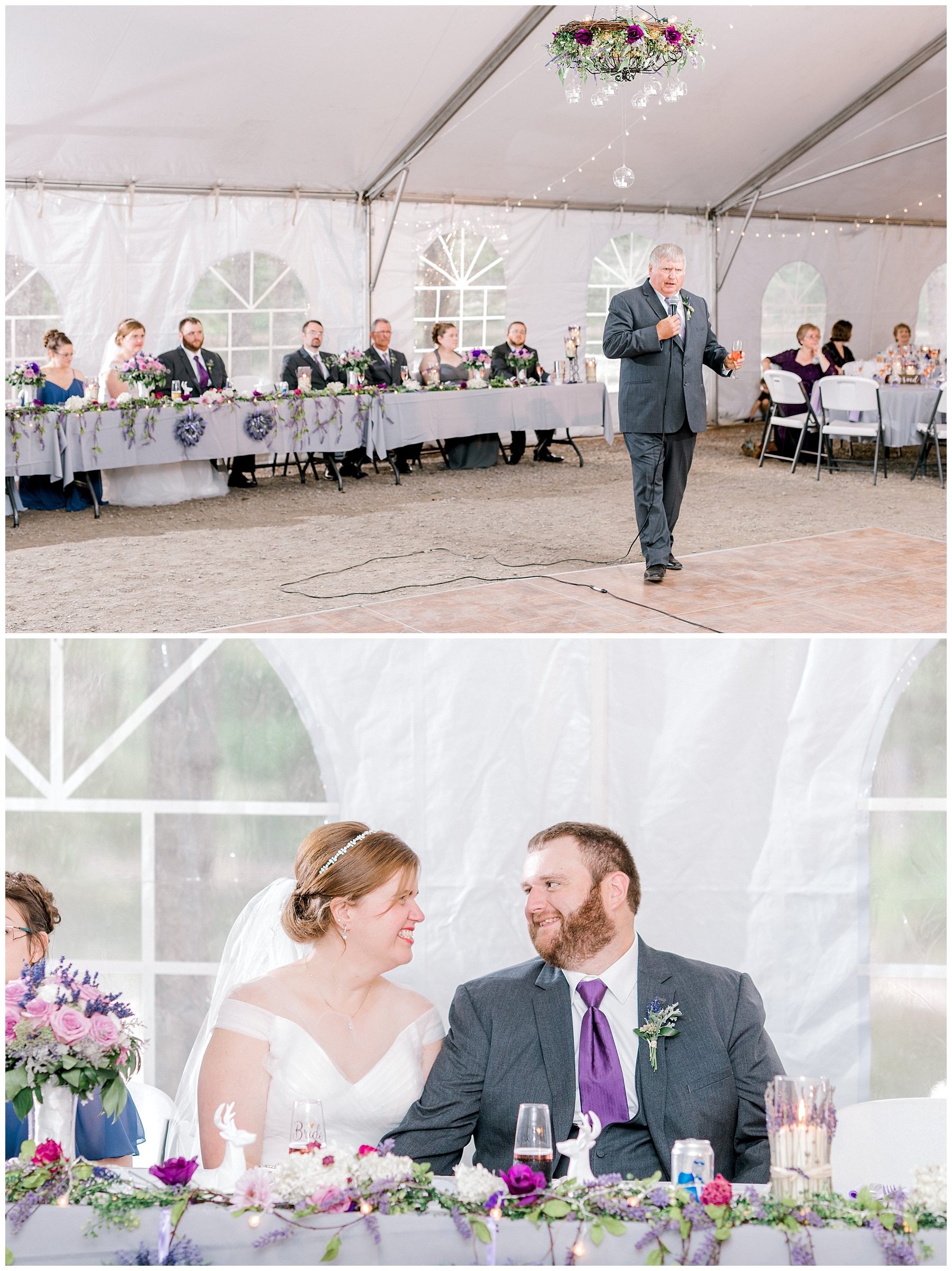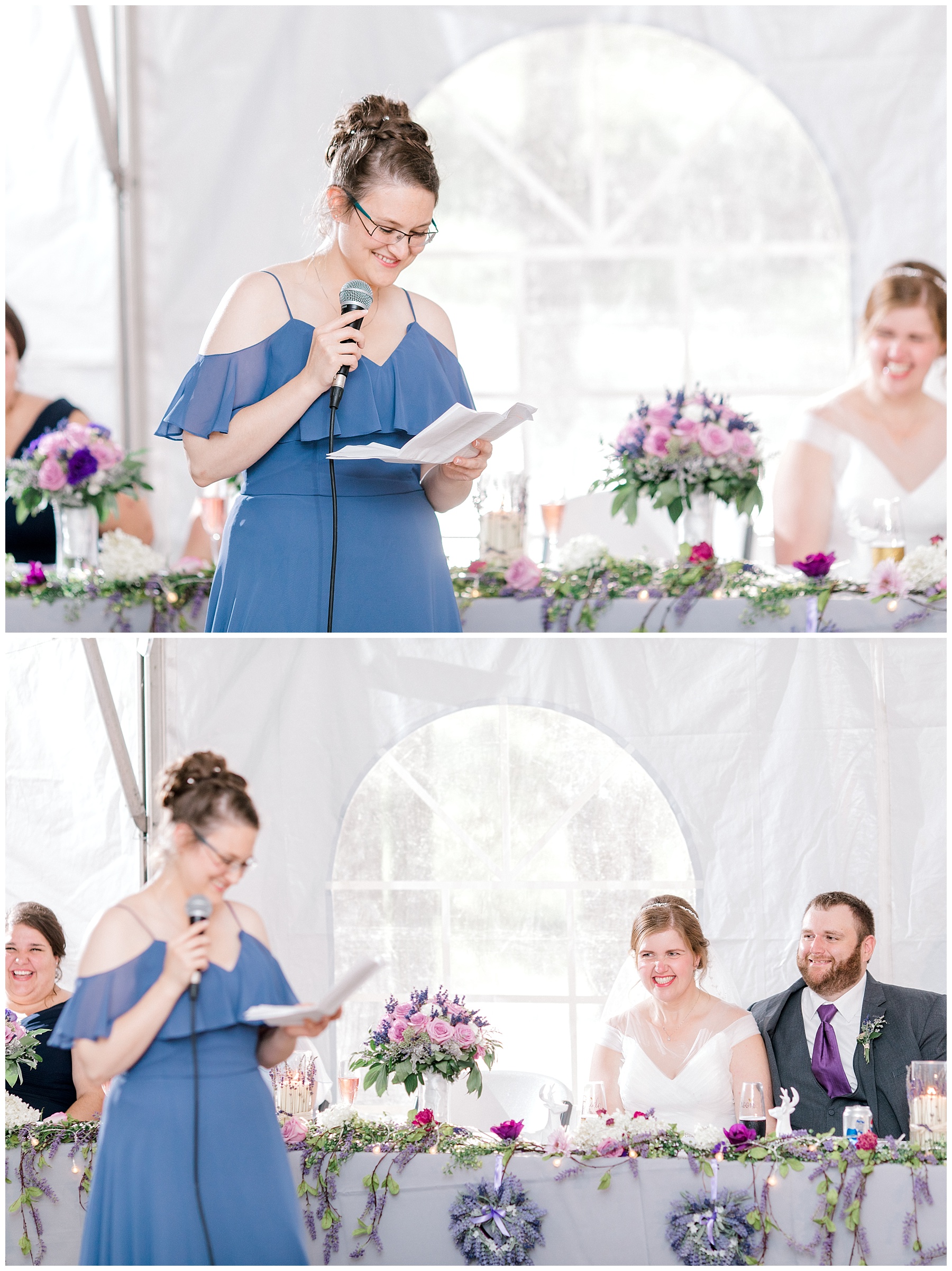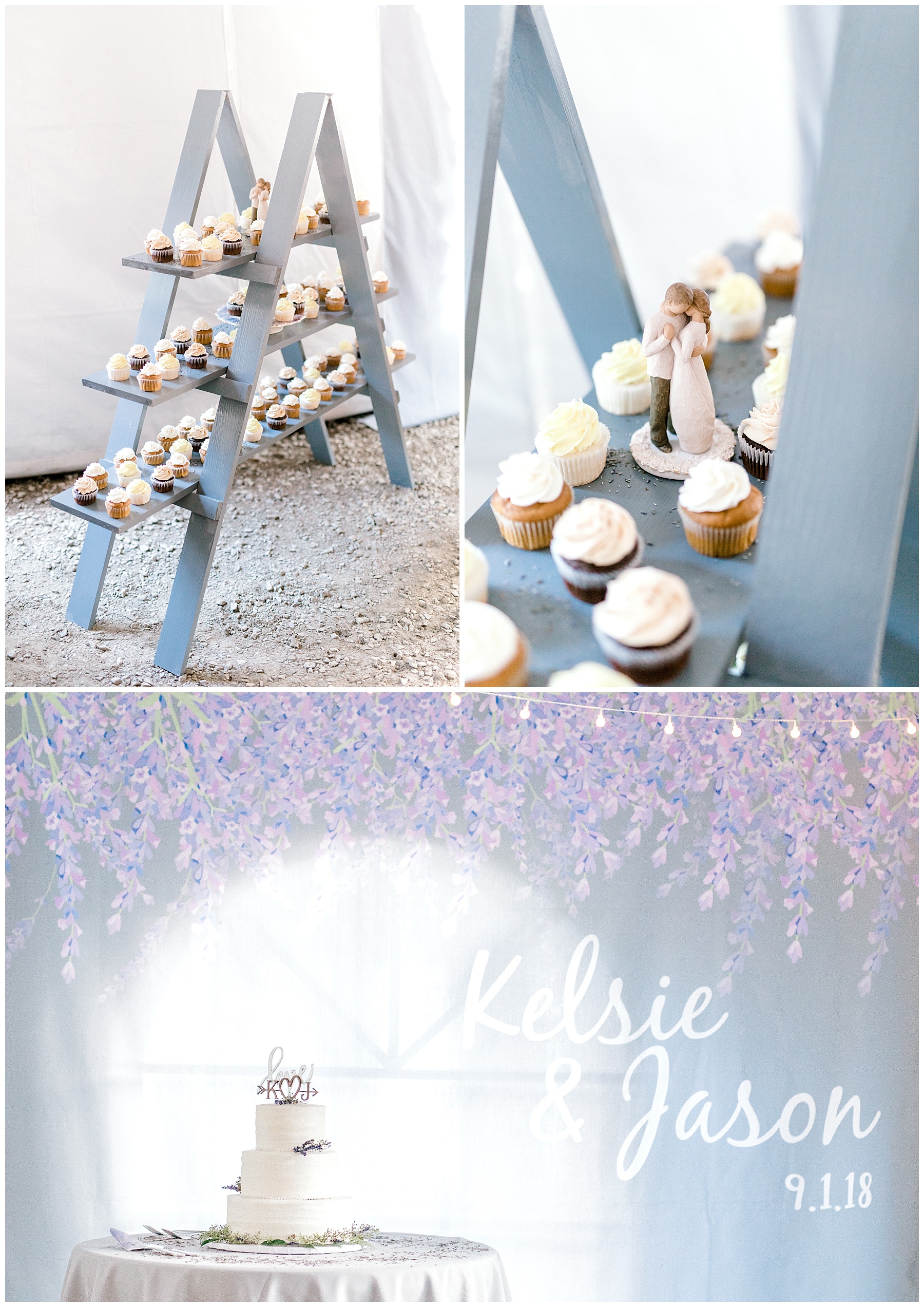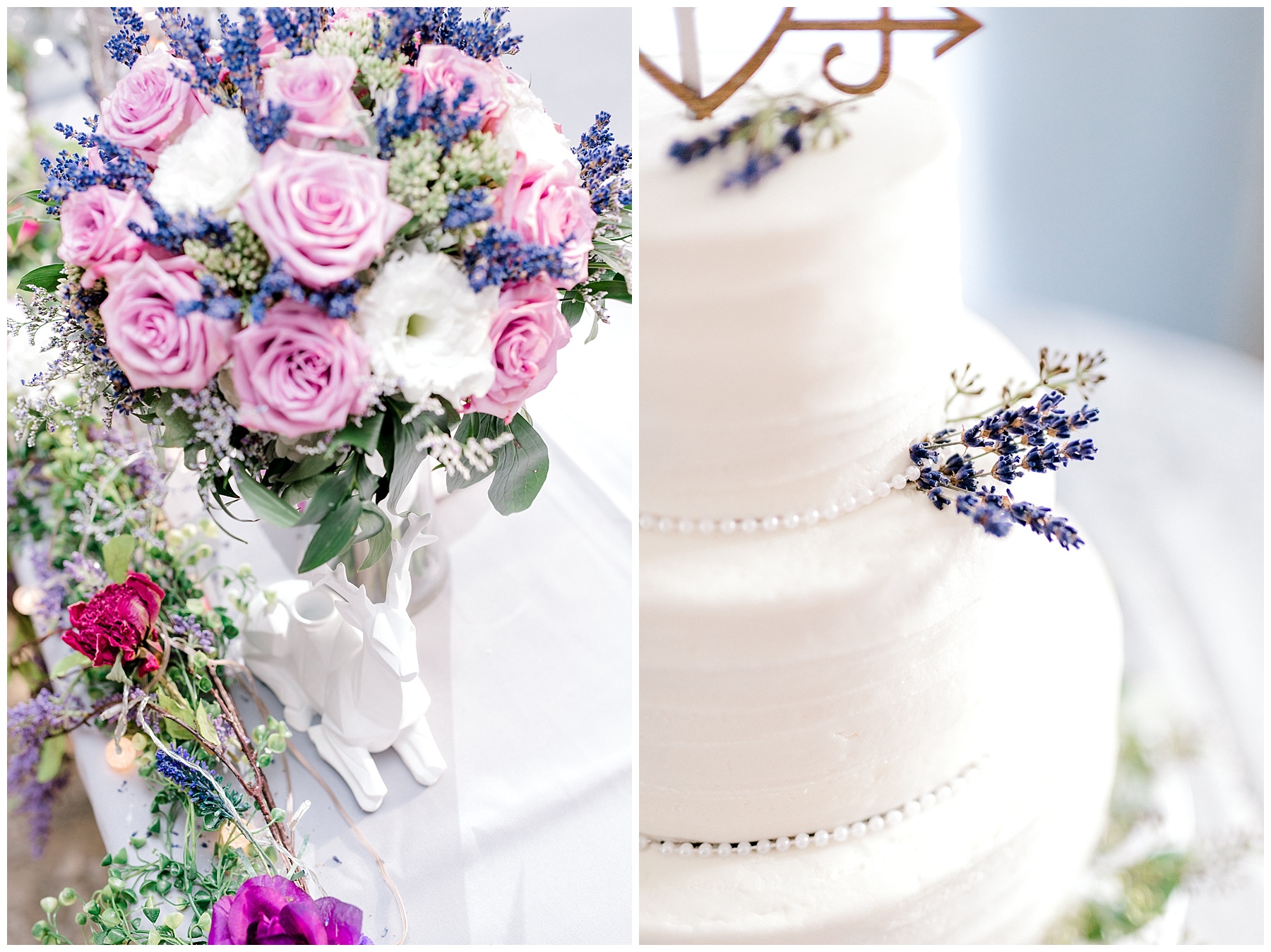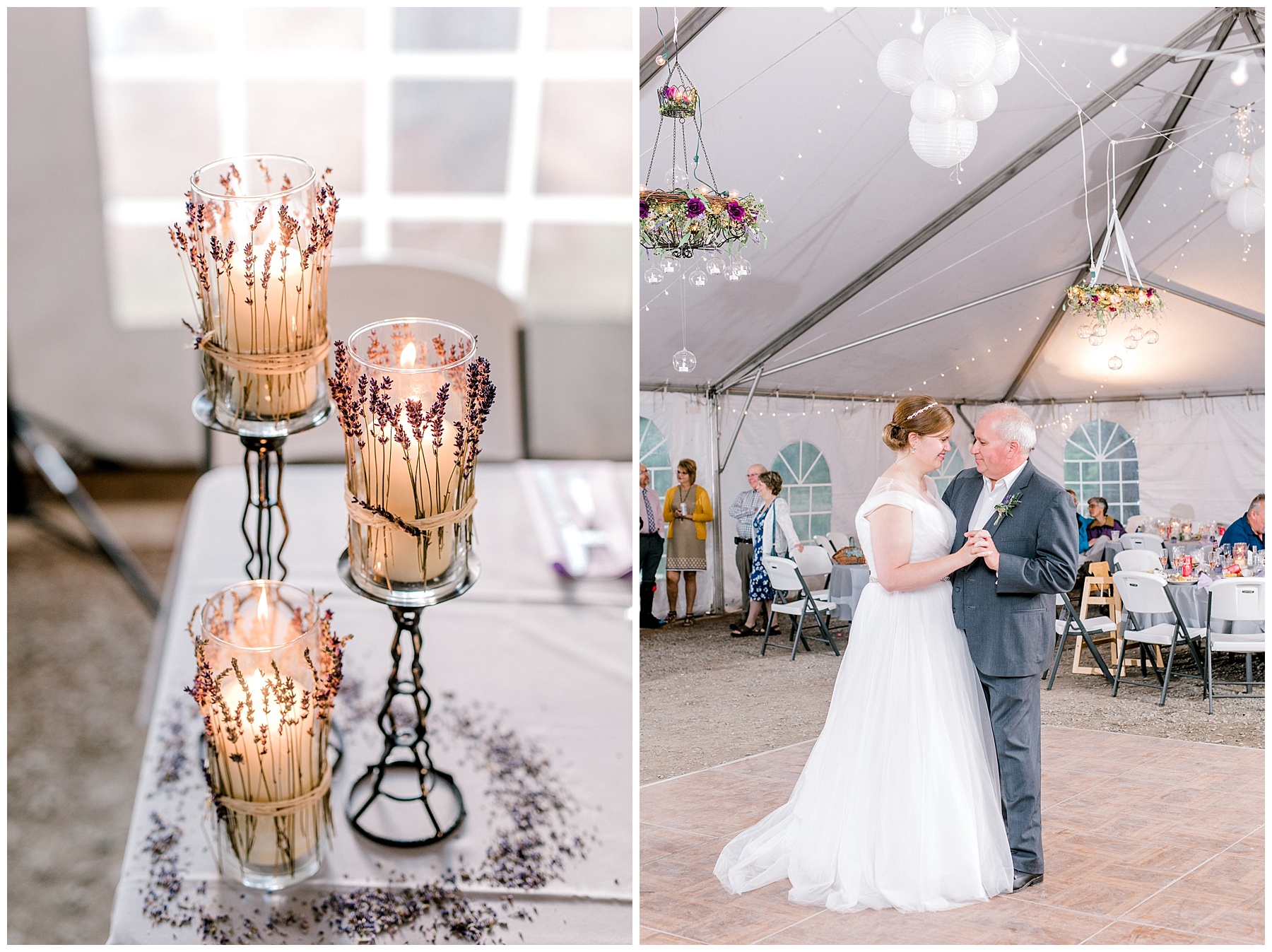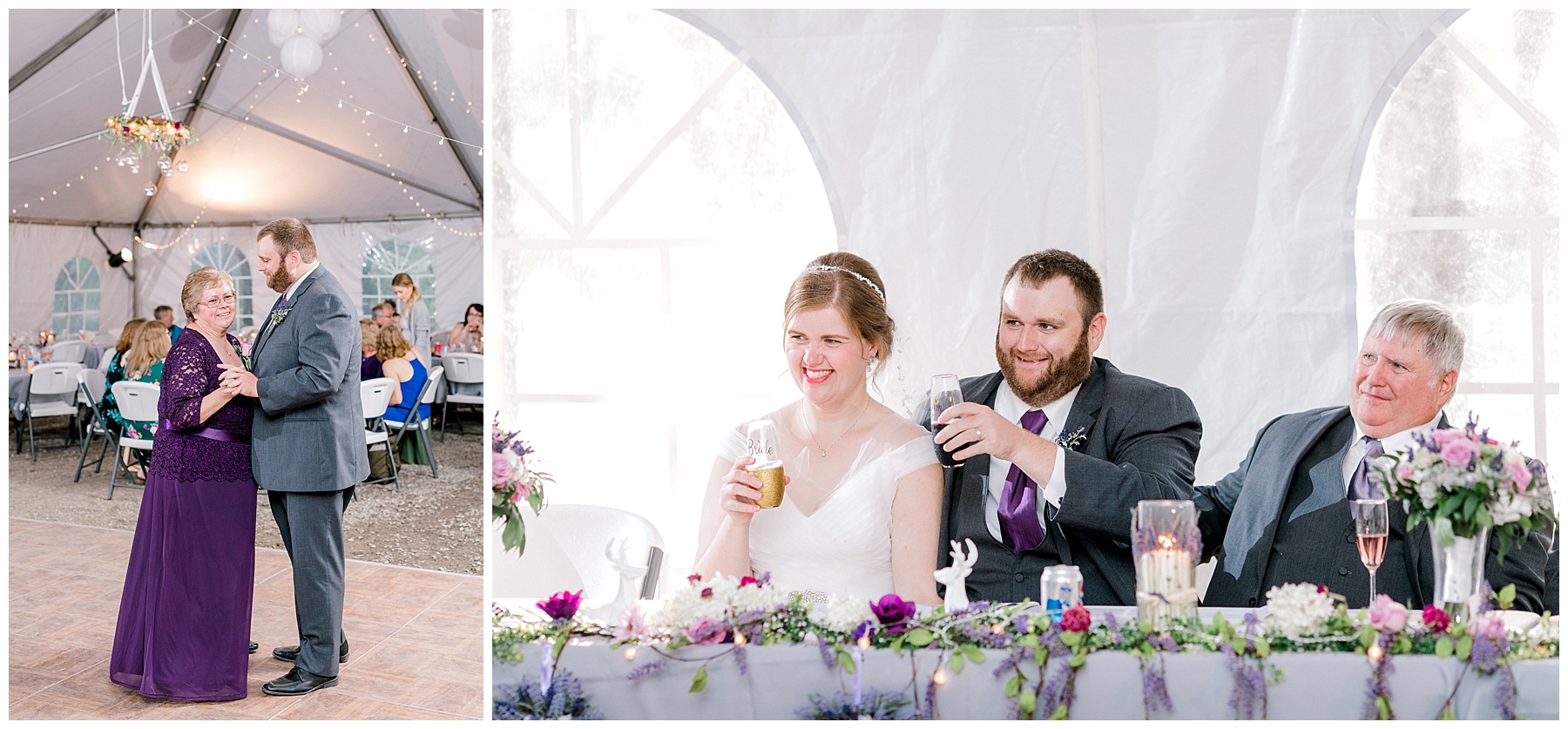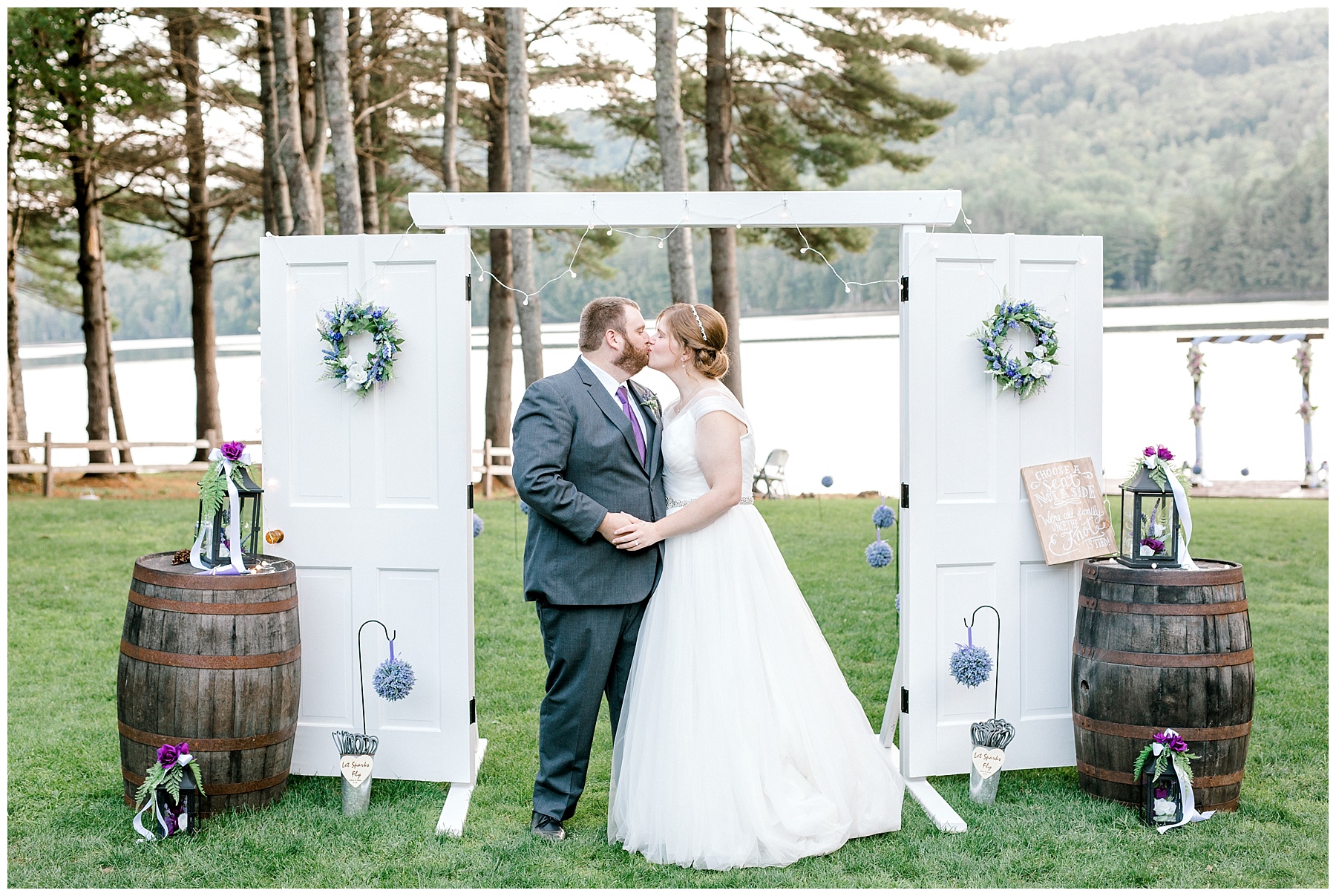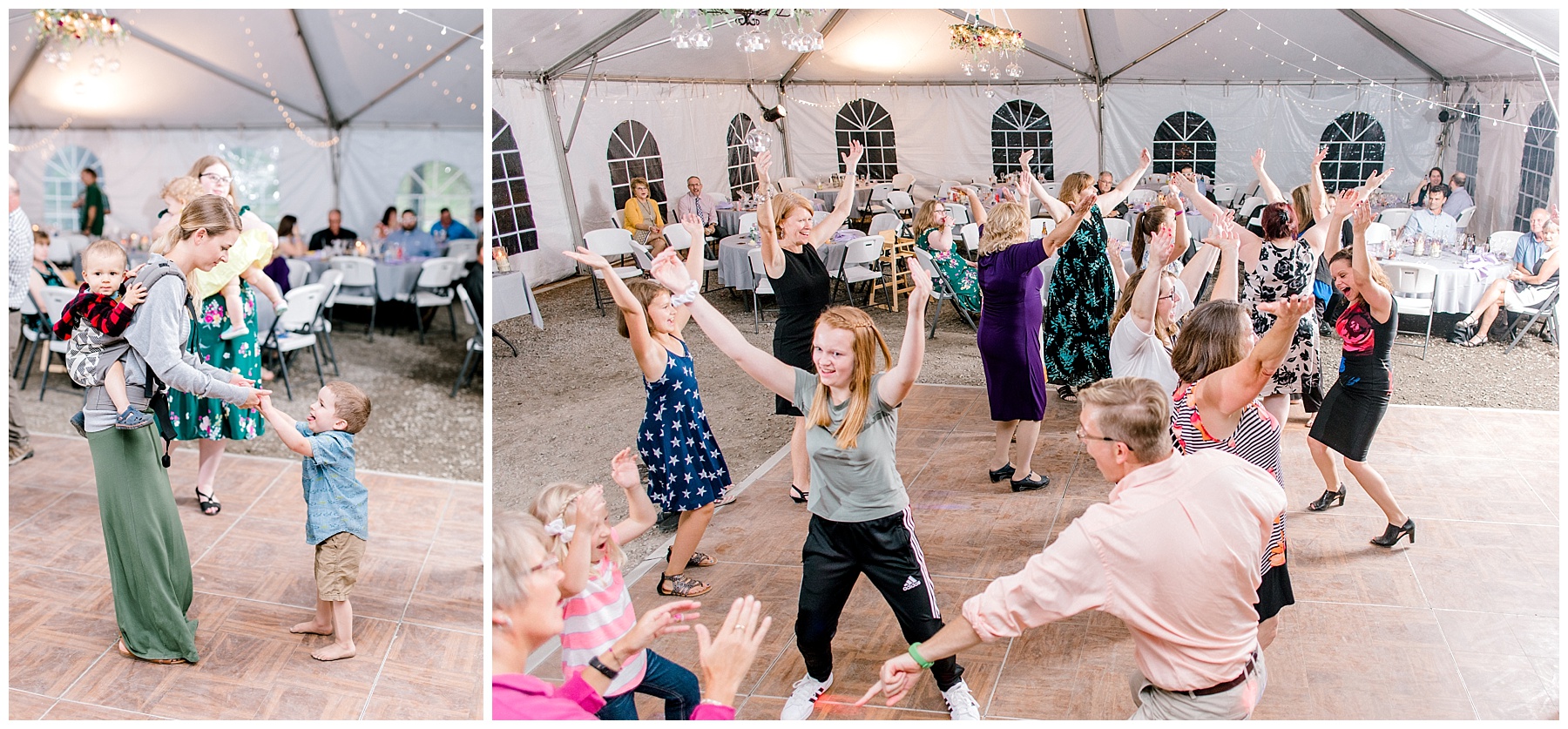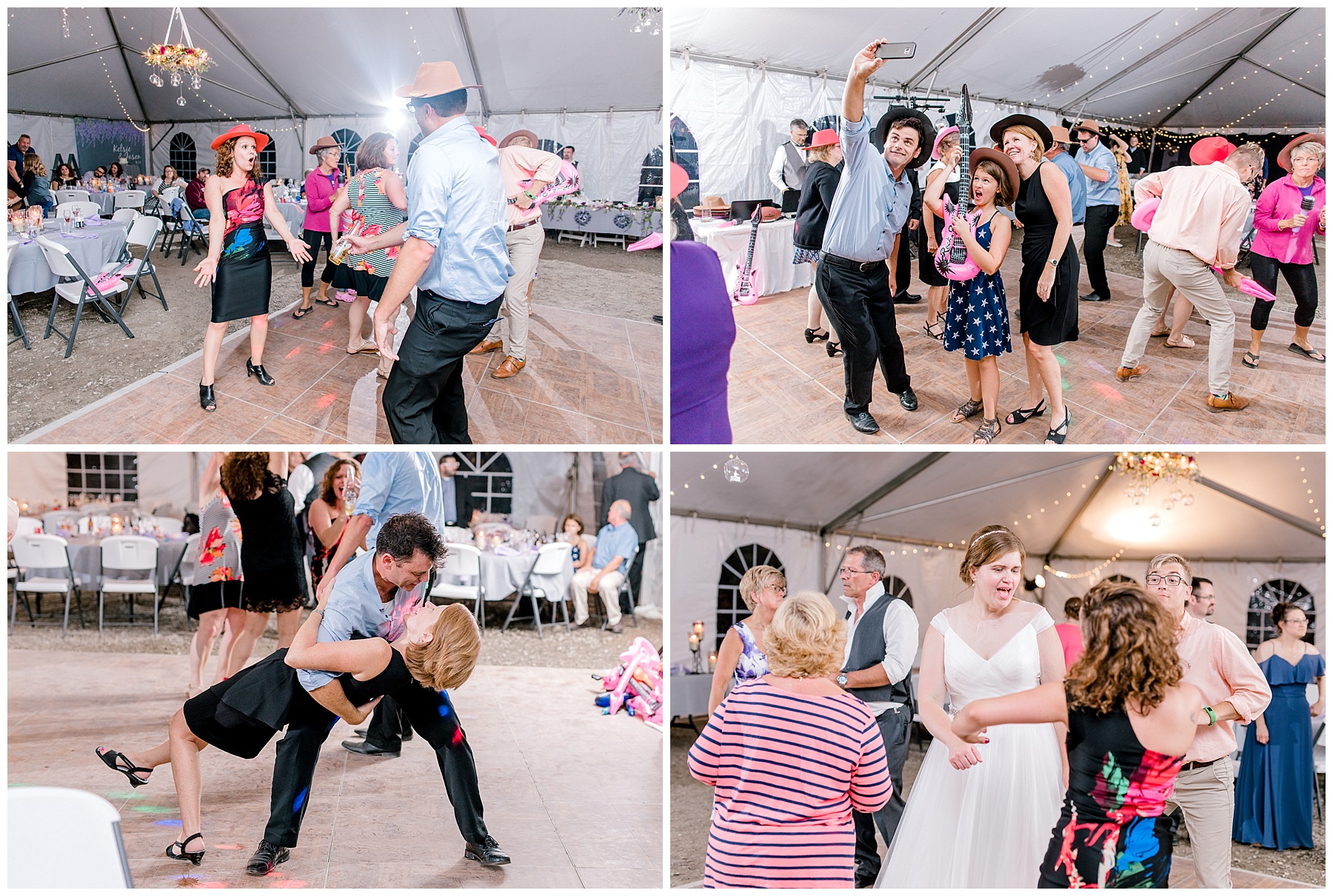 Kelsie and Jason decided on doing a sparkler exit to finish off the night! I love these heart shaped sparklers – they always make for some really fun pictures! Thank you both for choosing me to be your photographer and sharing your special day with me!