Jennifer and Roni's Camp Ogontz Wedding | Lyman, New Hampshire Wedding Photographer
A travel themed, sunny, October wedding in the mountain of New Hampshire with ALL the camp and Fall vibes!
These two have a love story for the ages, honestly, you have to read this! Jennifer and Roni met last summer, while Roni was visiting a friend in Boston. He is originally from Brazil, but was currently living in Vancouver, Canada. They met and Roni knew there was something so special about Jen. In fact, he was so sure, that he decided to STAY in Boston. He had his personal things sent to him from Vancouver, and he stayed in Boston so that he could continue to get to know Jen better. How romantic is that?! Jen owns a dance studio, and Roni is a graphic designer. They both live in Boston now, and were officially engaged this past Spring! When planning their wedding, they knew they wanted a weekend away with all of their closest friends and family. They found Camp Ogontz online and immediately fell in love with the camp vibe, the lake, and the beautiful mountain scenery!
I arrived Friday evening with my second photographer, Laura, right as the sun was about to set. There was a beautiful cloud cover over the lake, as friends and family mulled about, playing frisbee and corn hole. The staff had set up a BBQ on the deck, with freshly grilled hamburgers and hotdogs, and steaming ears of corn. Most of the guests decided to eat inside, because it was pretty chilly out! Afterwards, guests followed the lit tiki torches up the road to find a huge bonfire. Everyone eagerly crowded around the warm fire, and enjoyed the S'mores, made with homemade marshmallows! There was even an outdoor hot tub in the middle of the woods, but I'm not sure if any of the guests were brave enough to don a swimsuits in the frigid temps outside!
Friends and family stayed in cabins at the Camp. Even though some of the cabins didn't have heat, everyone huddled together and made it through the night just fine! We were all welcomed in the morning by a bright and sunny October day. Guests gathered in the dining hall for a continental breakfast, and then dispersed to enjoy camp activities until lunch. Some people went fishing, or took the canoes out. Brunch was served down at the boathouse, adorned with fresh wildflowers, seashells, floral tablecloths, and an incredible view! Bees buzzed about as everyone enjoyed their meal, they seemed to want a taste of that delicious fresh fruit! My personal favorite were the bigger-than-life fresh cinnamon buns!
I have to take a minute to give a shout out to the PHENOMENAL staff at Camp Ogontz. Honestly, in all the weddings I've ever photographed, I'm not sure I've ever seen a staff that was not only professional, but also friendly, courteous, approachable (that's a big one!), and paid SO much attention to detail. Every meal that was served, you could tell they put their heart and soul into the presentation and delivery. The food was not only delicious, but everything was done so beautifully, right down to the little signs next to everything. And the reception – honestly, pictures can't do justice to how beautiful it was! Camp Ogontz offers packages that include design and decor, and I was very impressed by the magic they brought into that room. Just wait until you see it!
After brunch, the girls gathered in one of the cabins to begin getting their hair and makeup done for the wedding. One amazing thing about the day was how natural and relaxed it felt. Jennifer and Roni were so comfortable and you could tell they were in their element when surrounded by their loved ones. When talking to Jen and Roni, they expressed that the most important images to have were the ones of just the two of them together. They built in extra time throughout the day so that we would have plenty of opportunity for couple portraits! They did a first look on the bridge, and then we got to walk around the Camp to find the best spots for photos! They also took the time to go by the lake for sunset photos after the ceremony! I have so much more to say about this incredible day, scroll down to read more and see all the beautiful images!
Venue, Catering, Event Design and Decor: Camp Ogontz, Lyman, New Hampshire
Bouquets: Wed Ideas
Reception/Ceremony Florals: Mountain Roots Farm, Littleton, New Hampshire
Suits: Men's Warehouse
Hair and Makeup Artist: Courtney, of Blushing Brides Boston
Officiant: Reverand Linda Barnes Starrking, Unitarian Universalist Fellowship
Photographer: Andrea Simmons Photography, LLC, Gardiner, Maine
Second Photographer: Laura Stevens Photography, Winthrop, Maine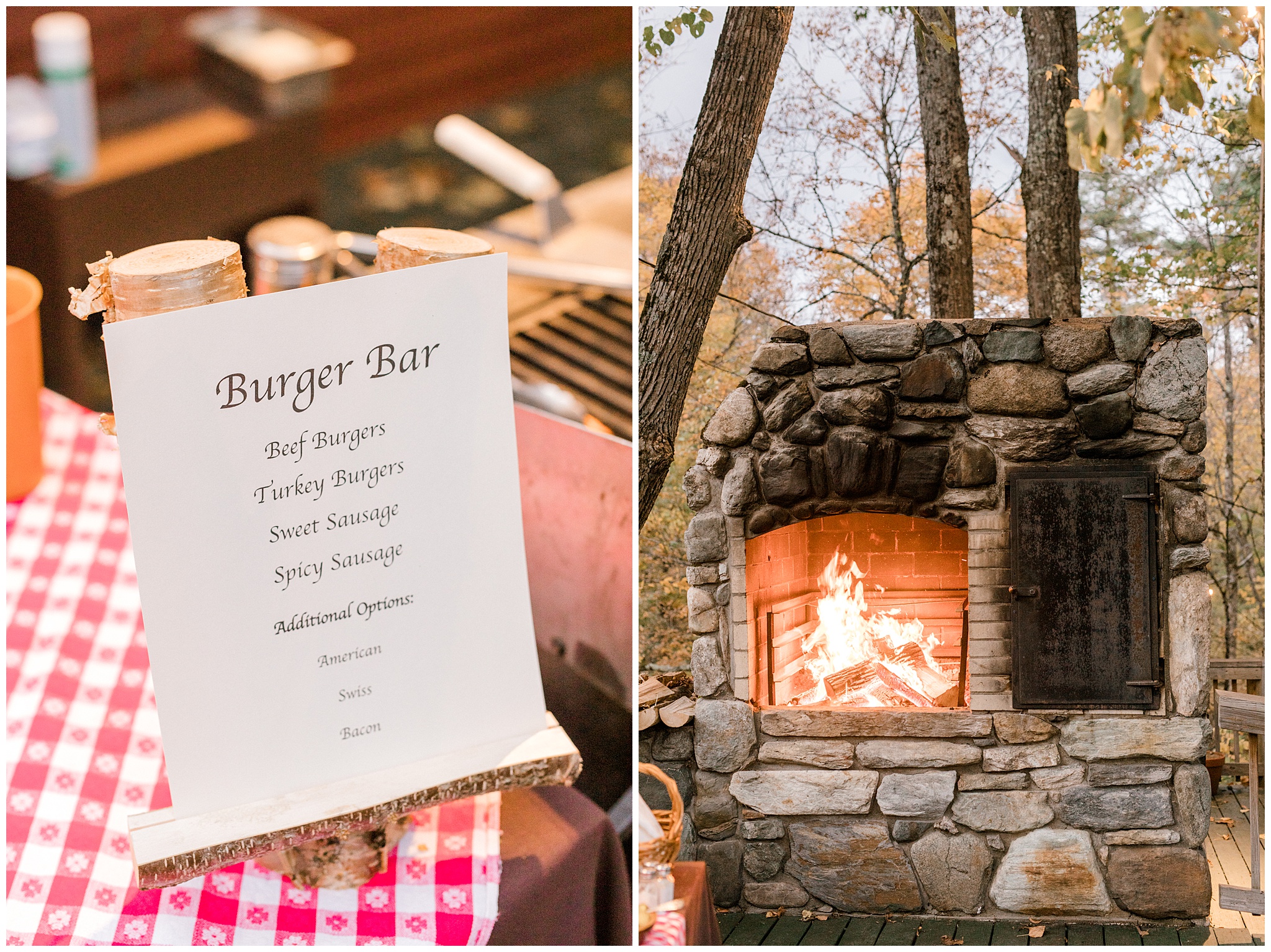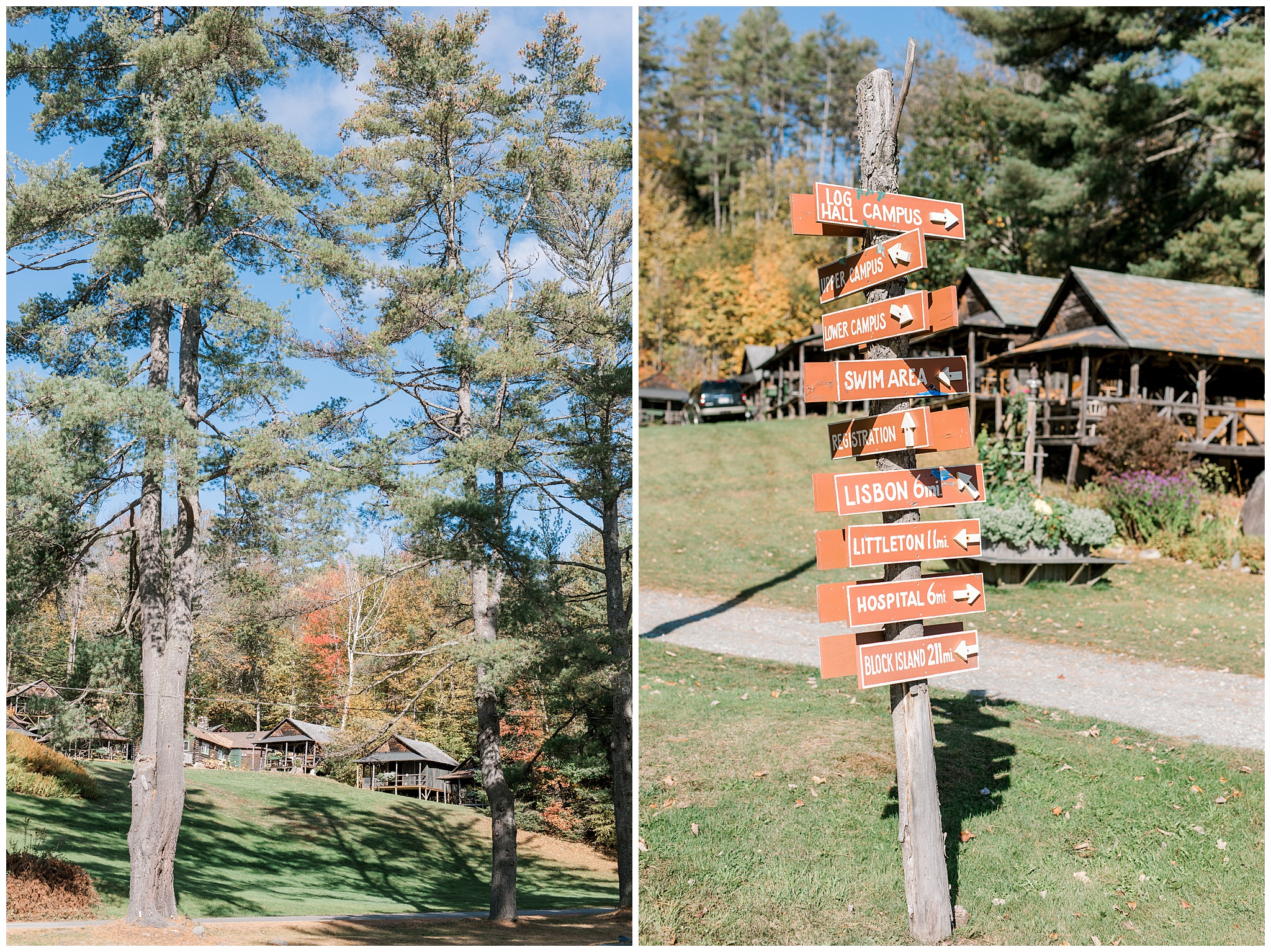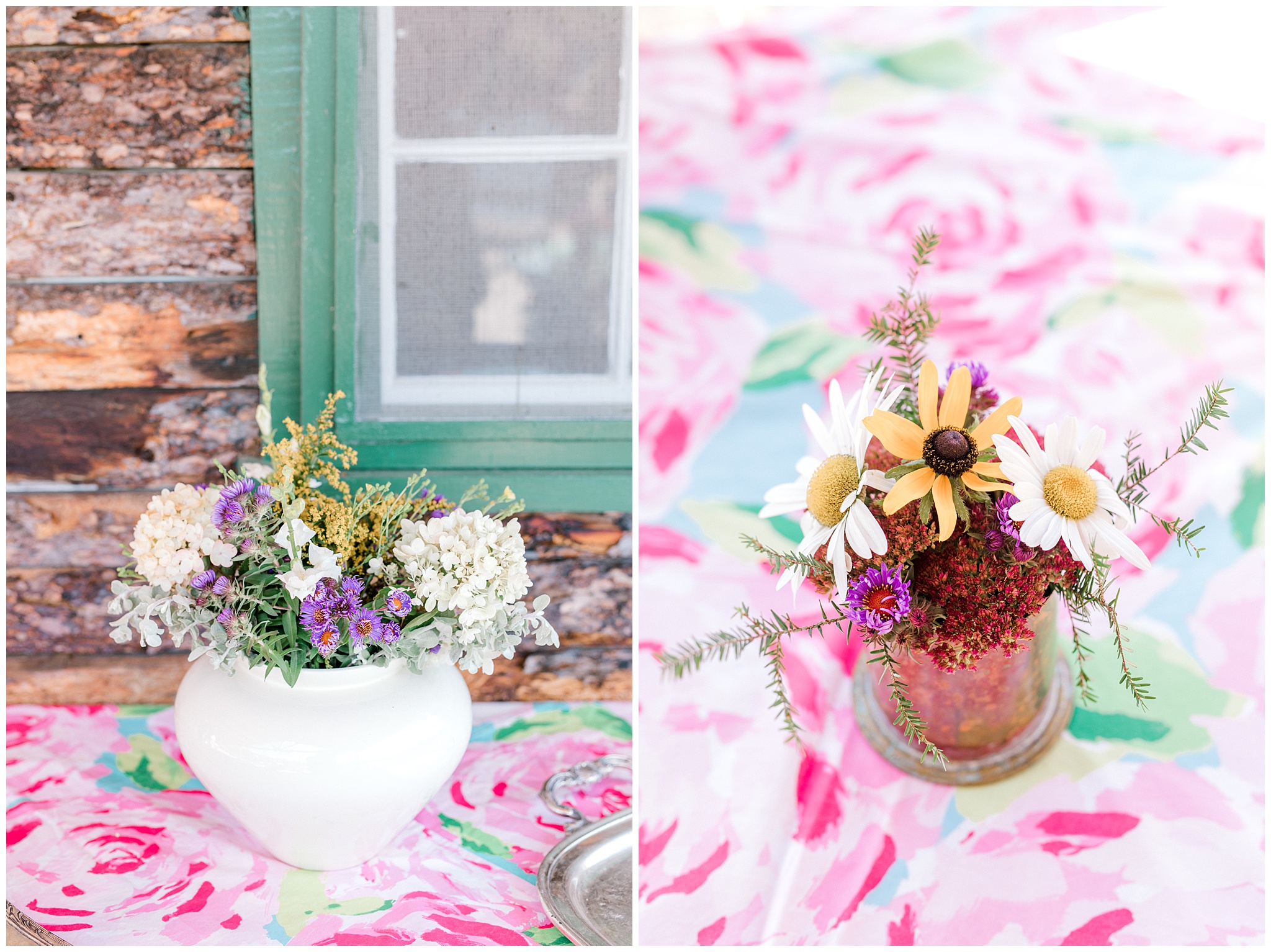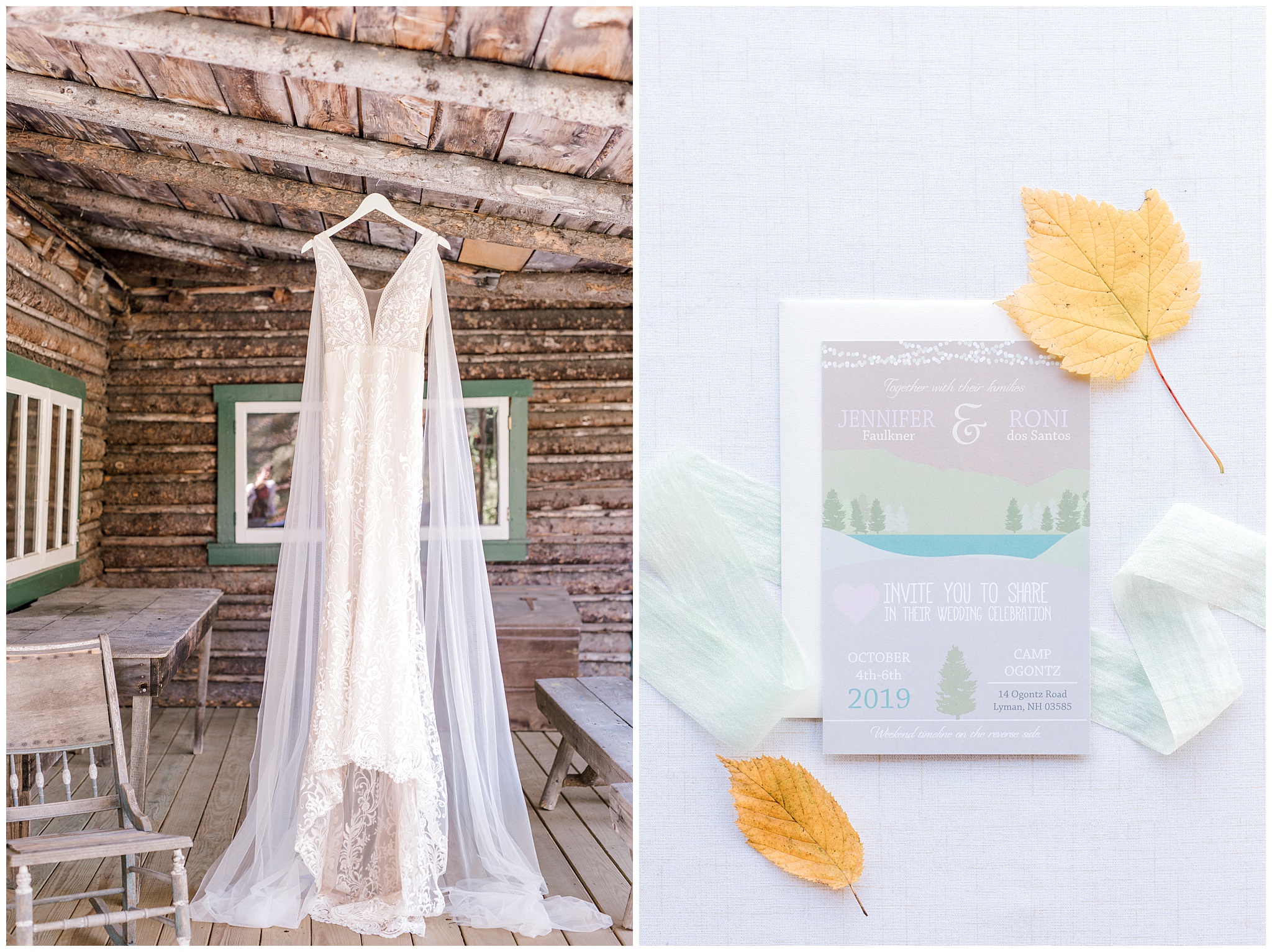 I'm slightly obsessed with Jen's rose gold and morganite ring! It's gorgeous!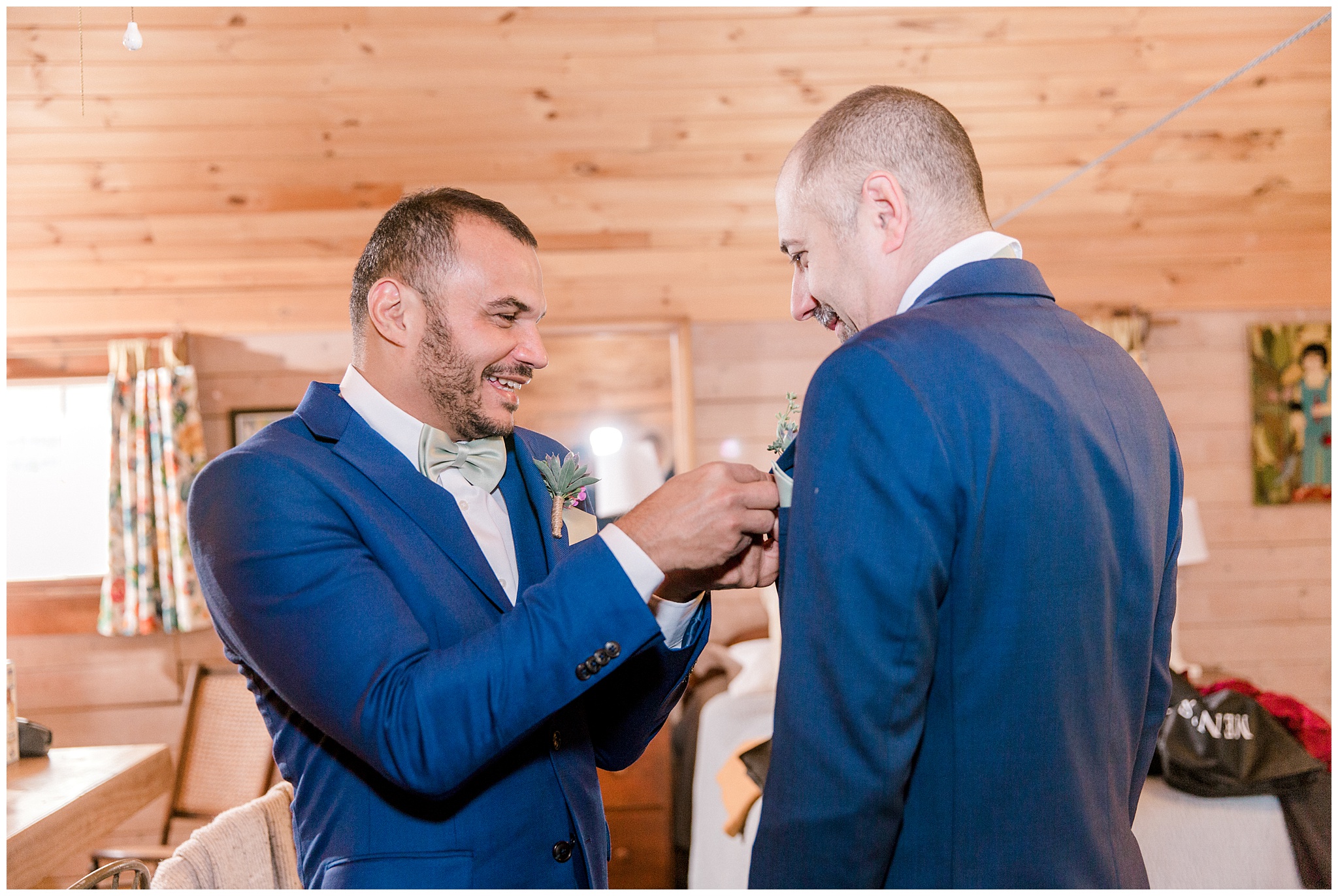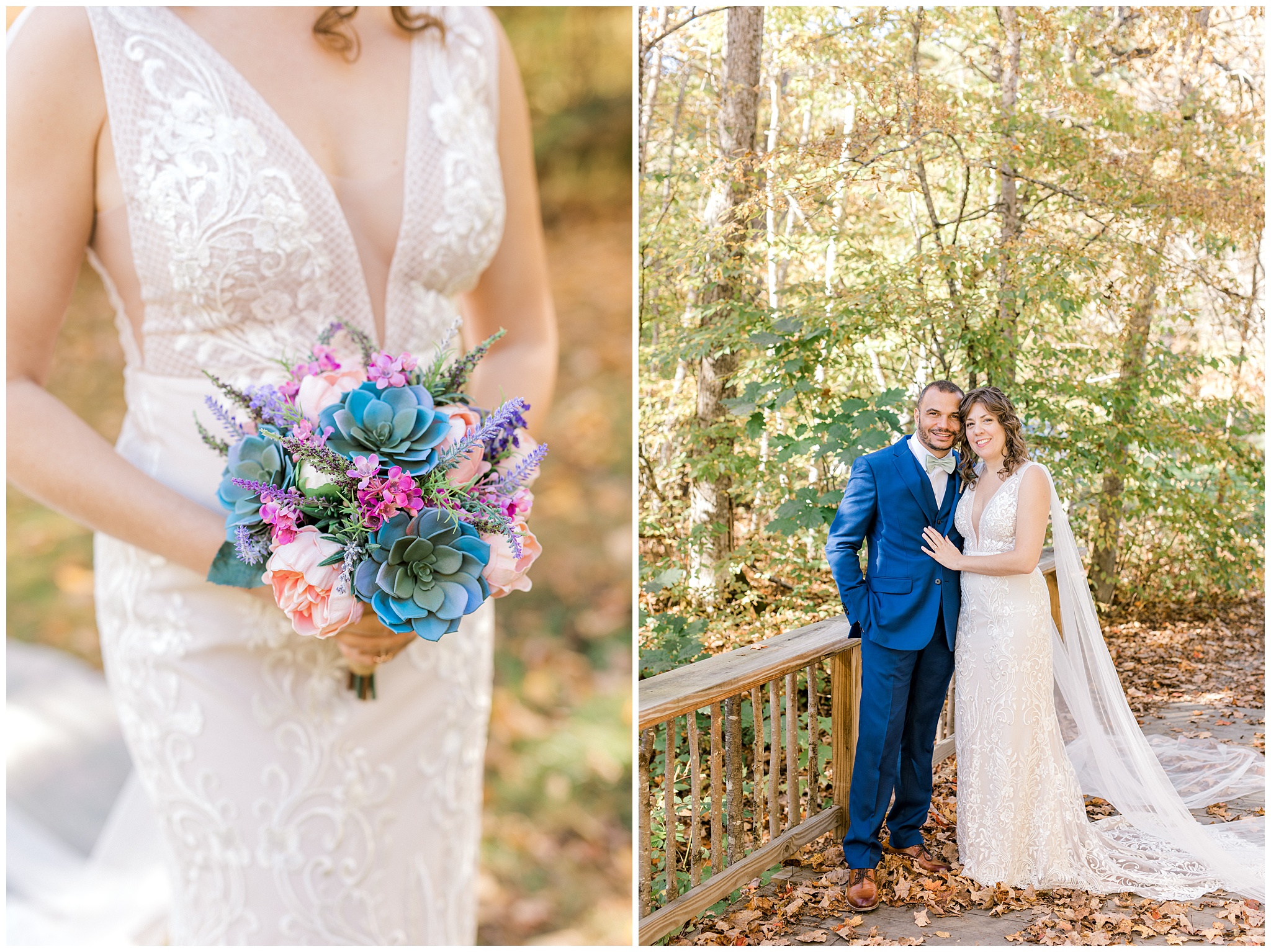 Jennifer's dress had this wing veil, which was two separate veils attached to the shoulders of her dress. I have never photographed a veil like this, and it was amazing!!! What a beautiful and unique way to stand out on your wedding day! She ended up switching to a traditional veil for the sunset photos and the first dance, just to keep everyone on their toes 🙂



Below, you'll notice Jen's beautiful and unique earrings – these were passed down from her grandmother! I love that she had a special way to have her grandmother there with her on her wedding day!



I have so much to say about these stunning bridesmaids! First of all, I'm loving this mint green! I wasn't sure how it would look when surrounded by the greenery at the camp, but I love how soft and quiet this color is! Also, look at those fun bouquets! I love succulents in bouquets!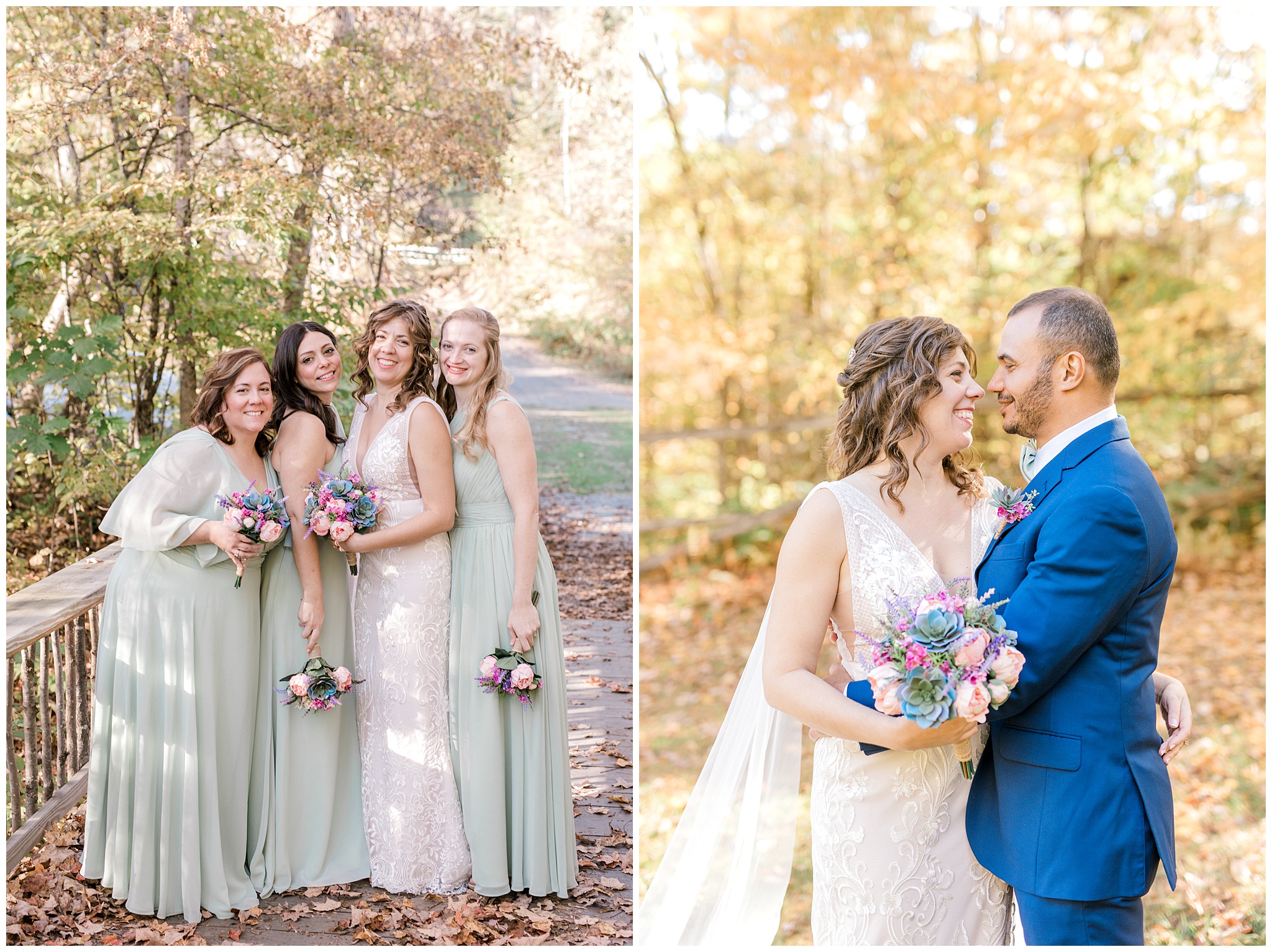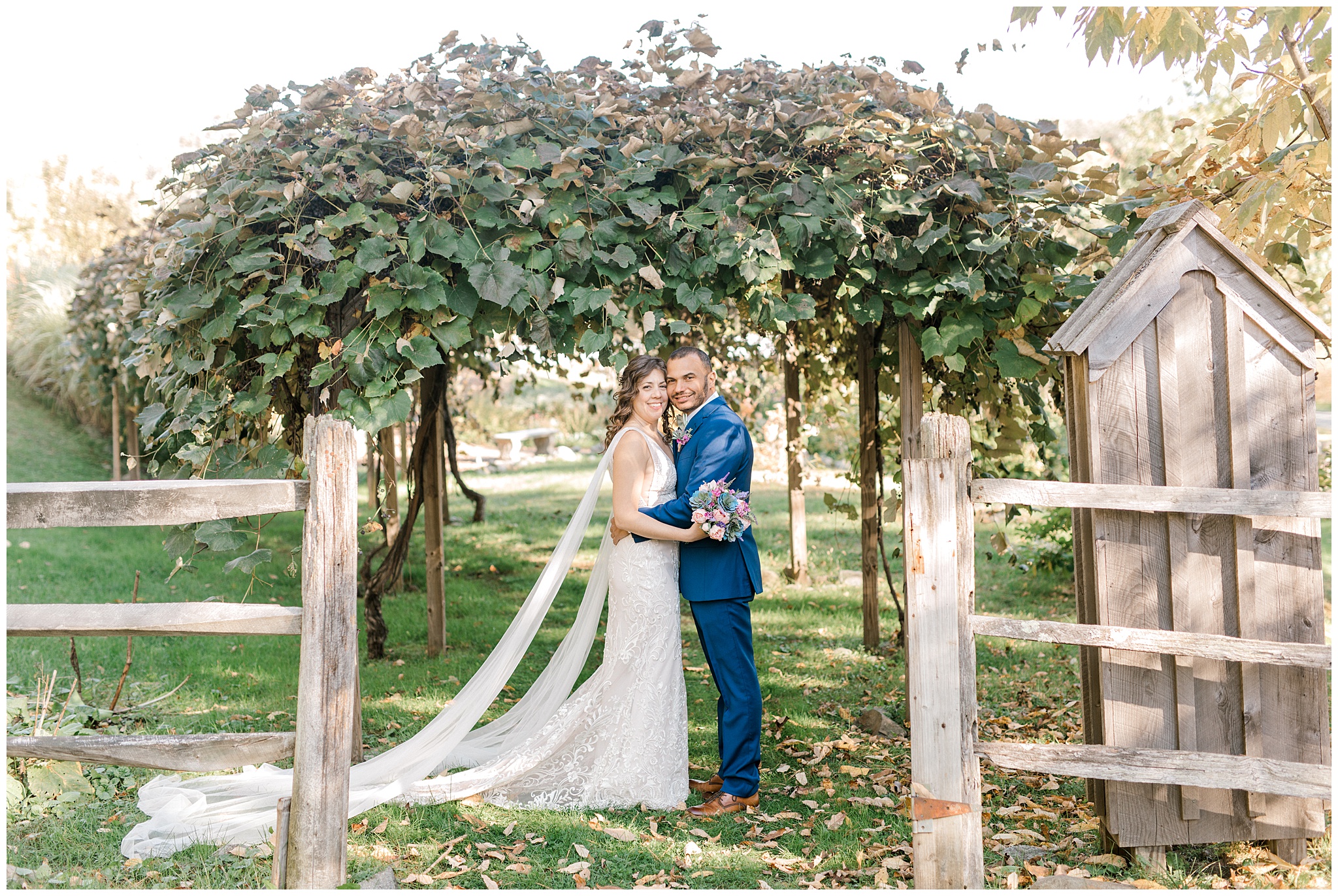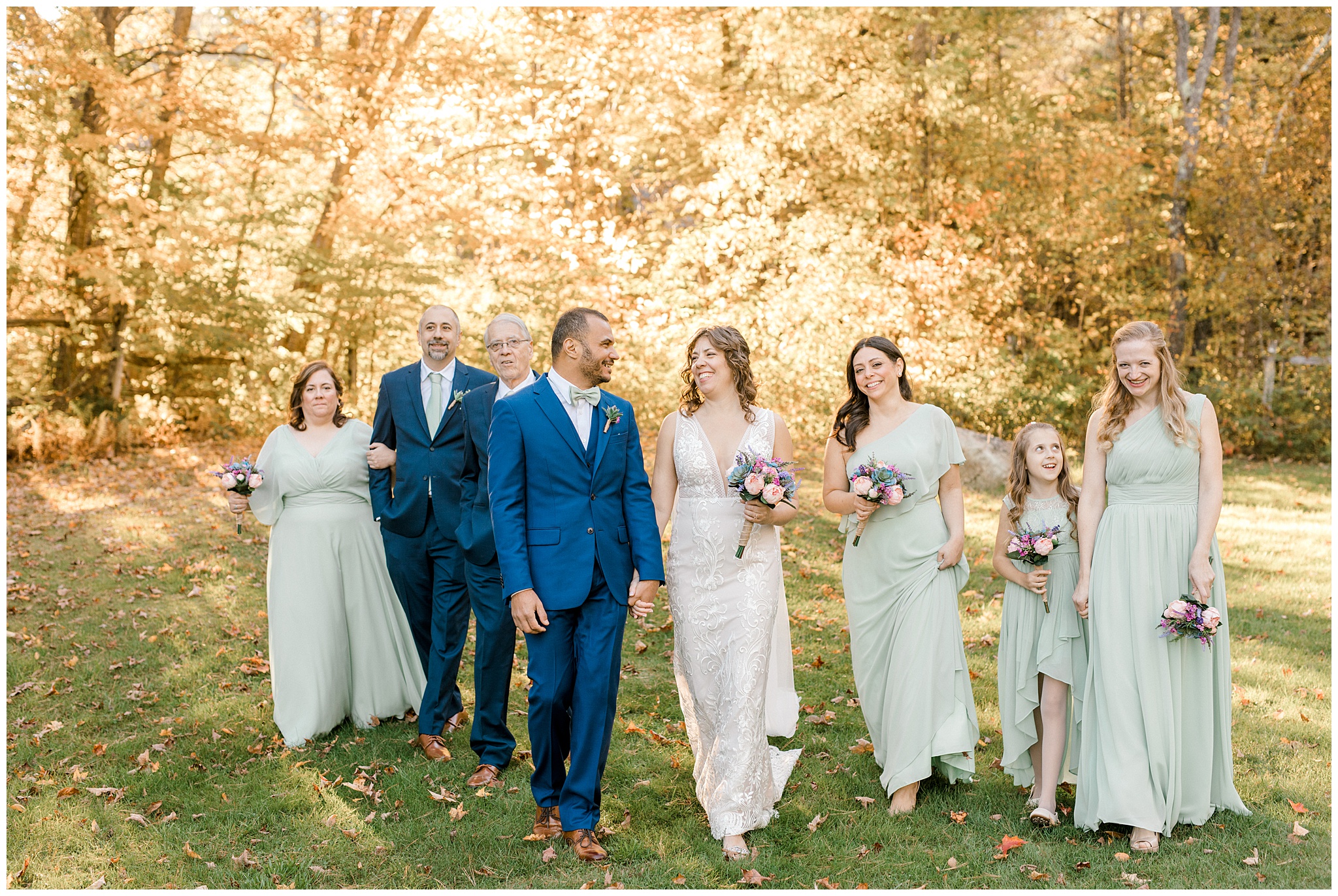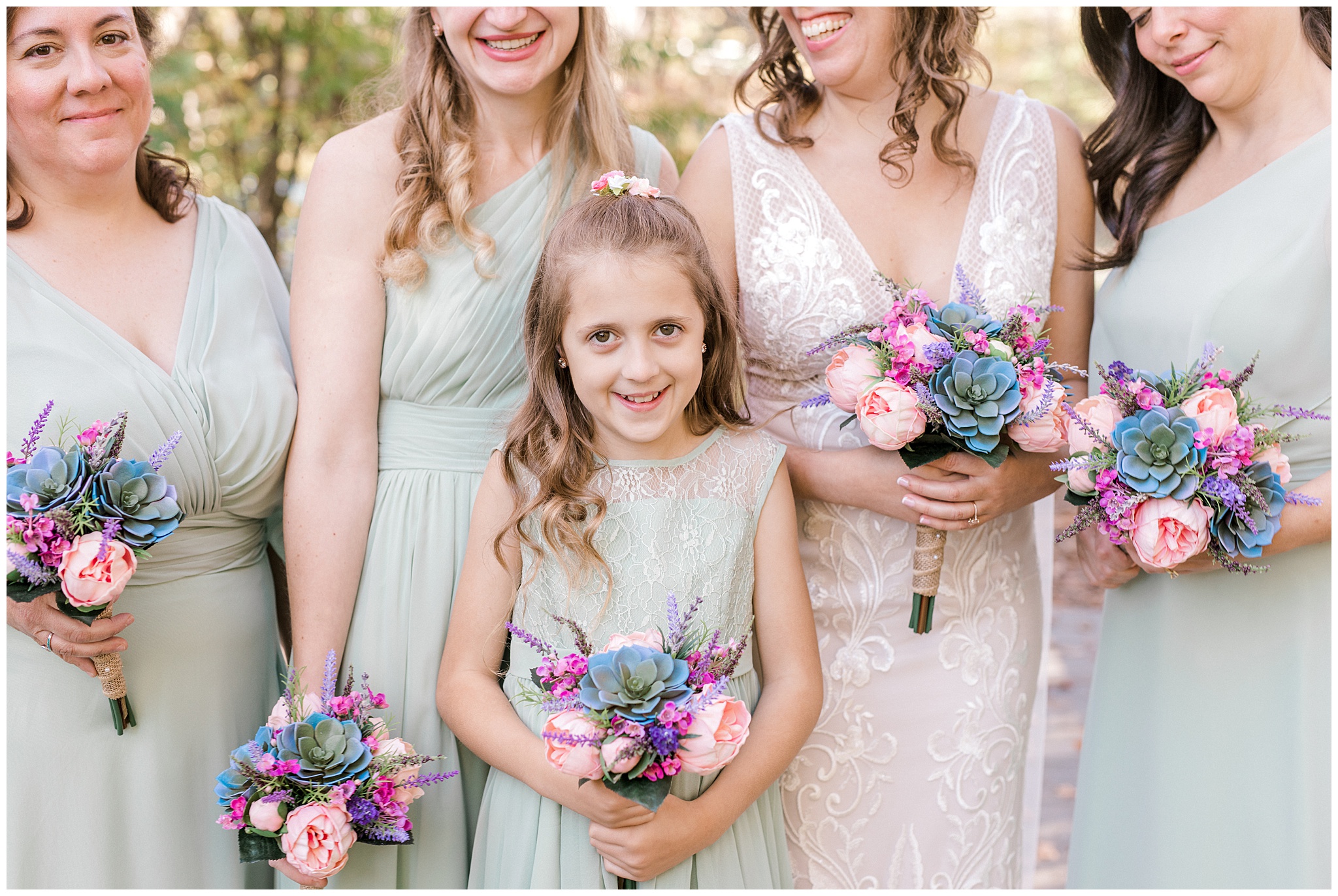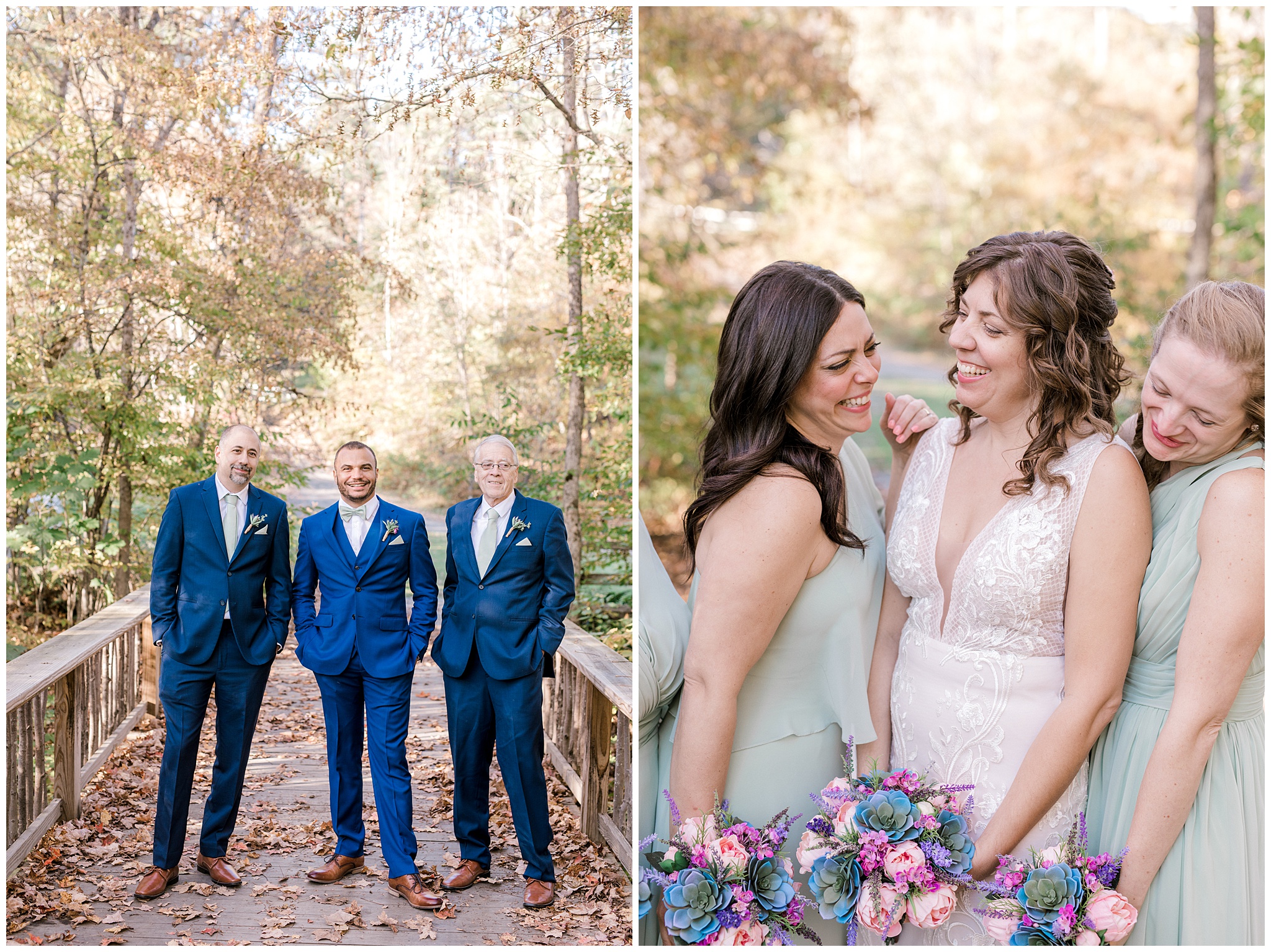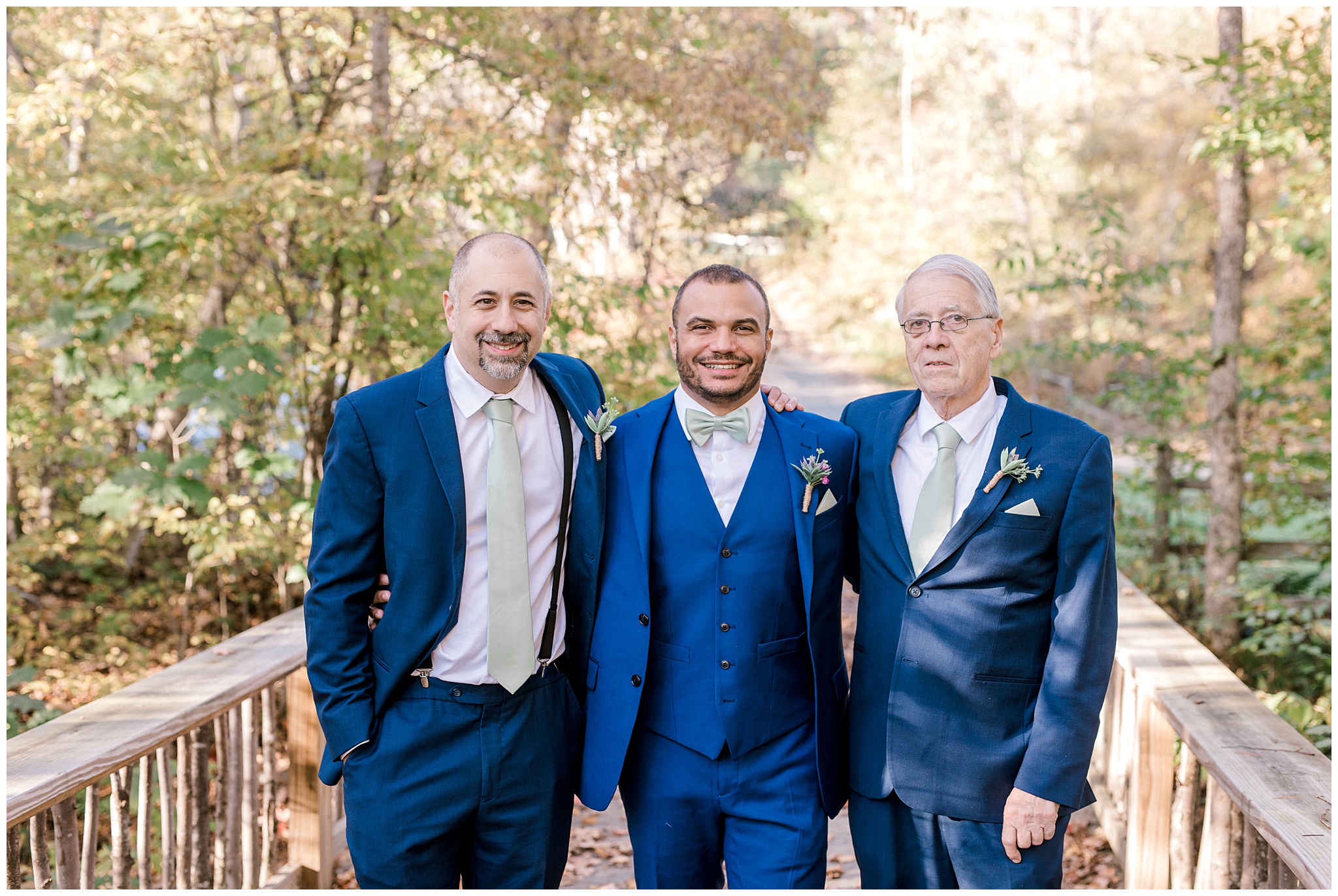 Jen and Roni were married just before sunset, and what a view! I love how they had an unplugged ceremony, asking their guests to be fully present with them during this special time!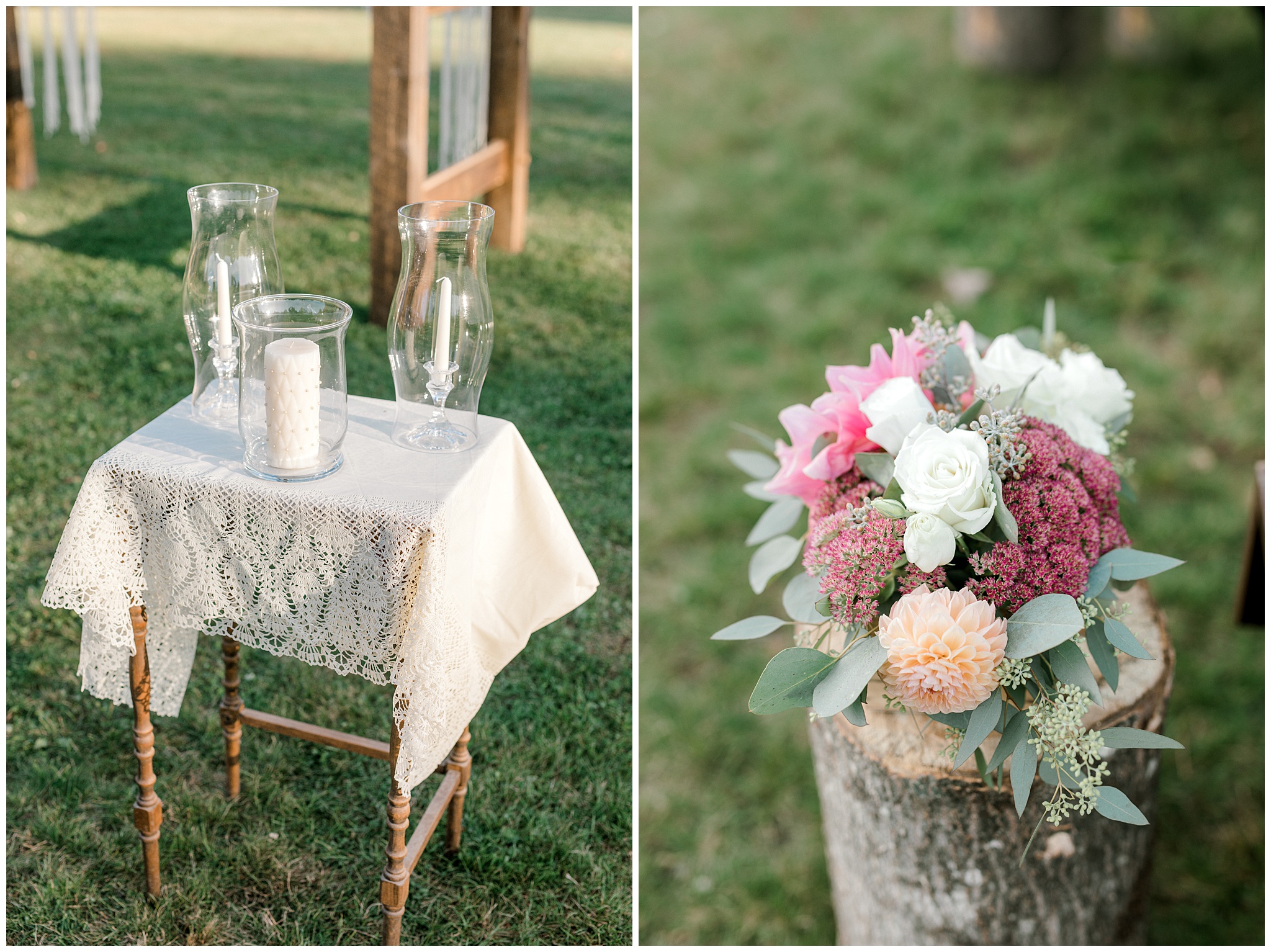 I love how Jen chose to have her Dad AND her Mom walk her down the aisle! Just goes to show that tradition doesn't matter as much as you think it does – you do what's best for you and your family!


Below, on the right, I purposefully included this image of the video camera in focus. You see, Roni's family wasn't able to make it up from Brazil for the wedding, so this video of the ceremony, along with the pictures I took that day, were the best ways his family was going to be able to experience this special day! I encouraged them to set up the video camera in this spot, where Roni's parents would have sat if they had been there, that way they could get the best view of the couple during the ceremony!



Jen found this lovely macrame piece on Etsy for her arbor, adding a soft hippy vibe to her ceremony! And just look at how Roni kisses Jen's ring after he puts it on her, doesn't that make your heart melt?!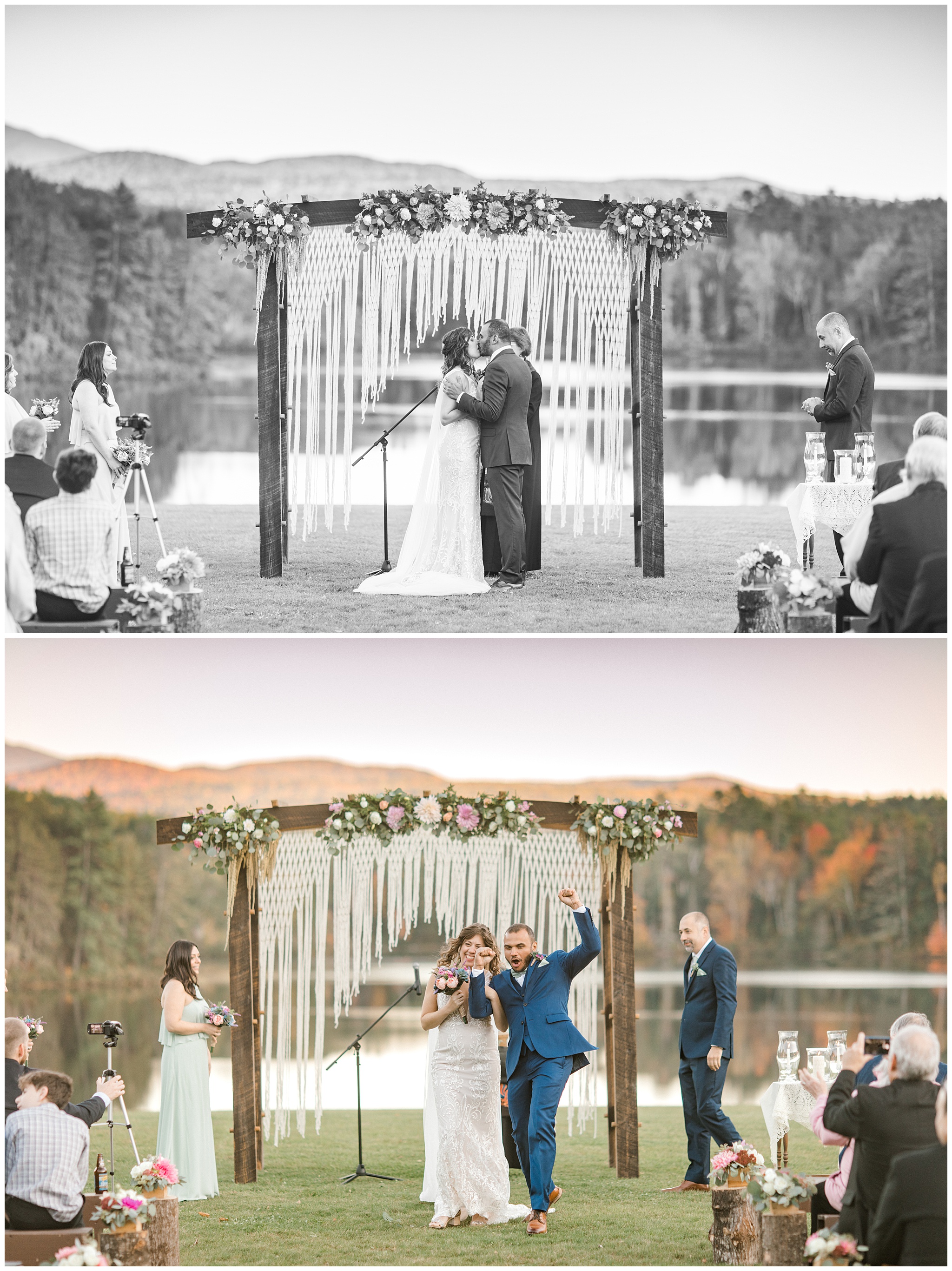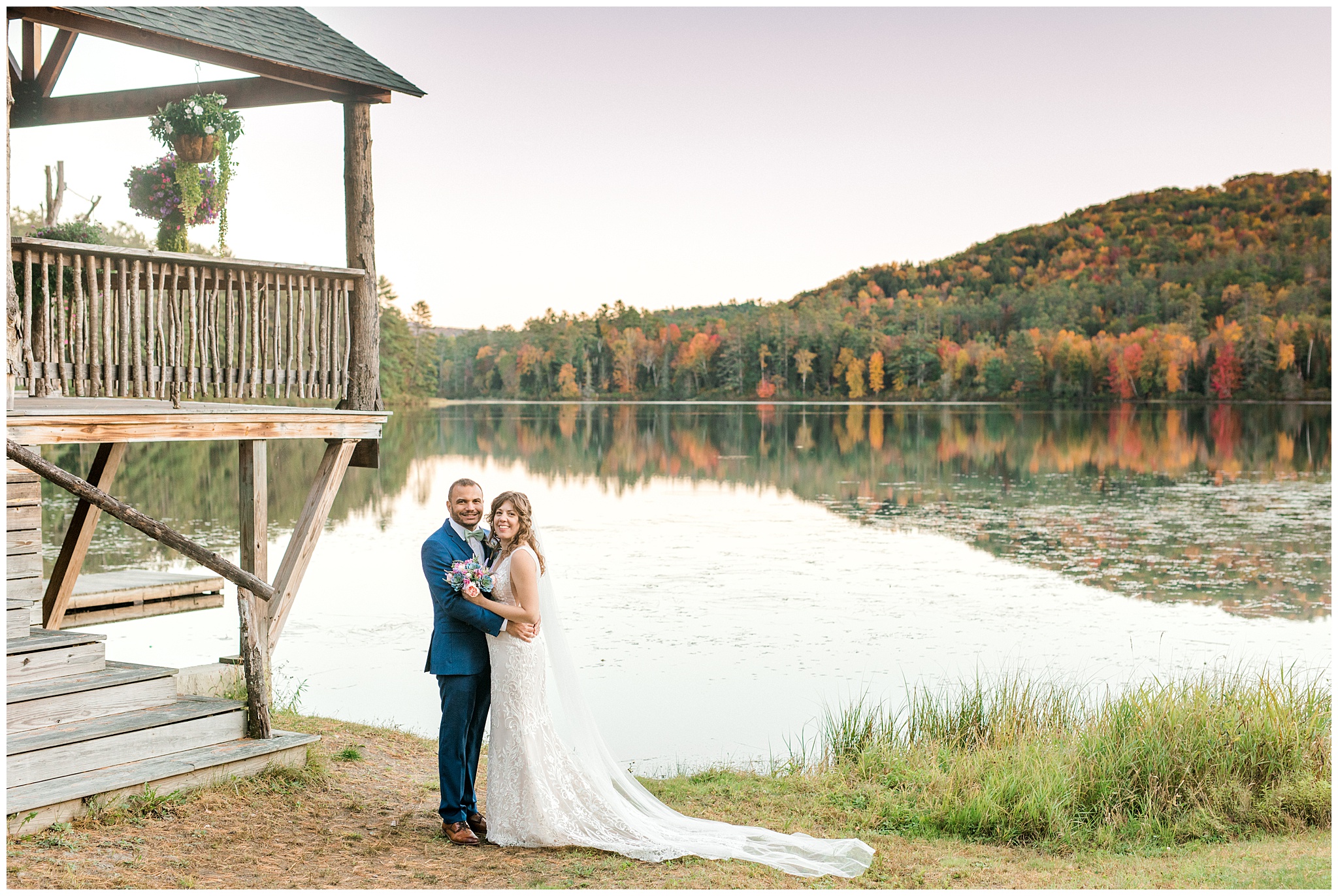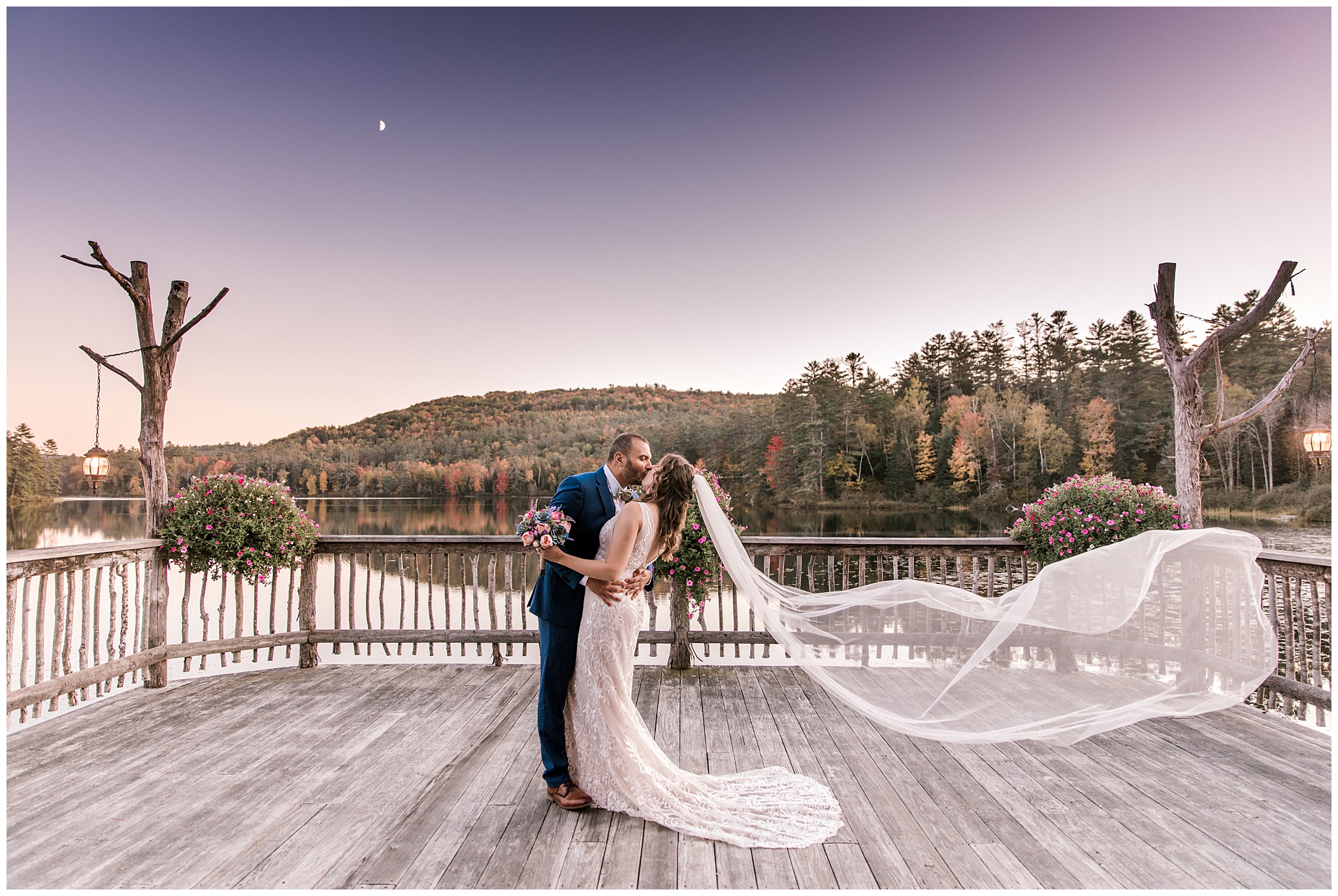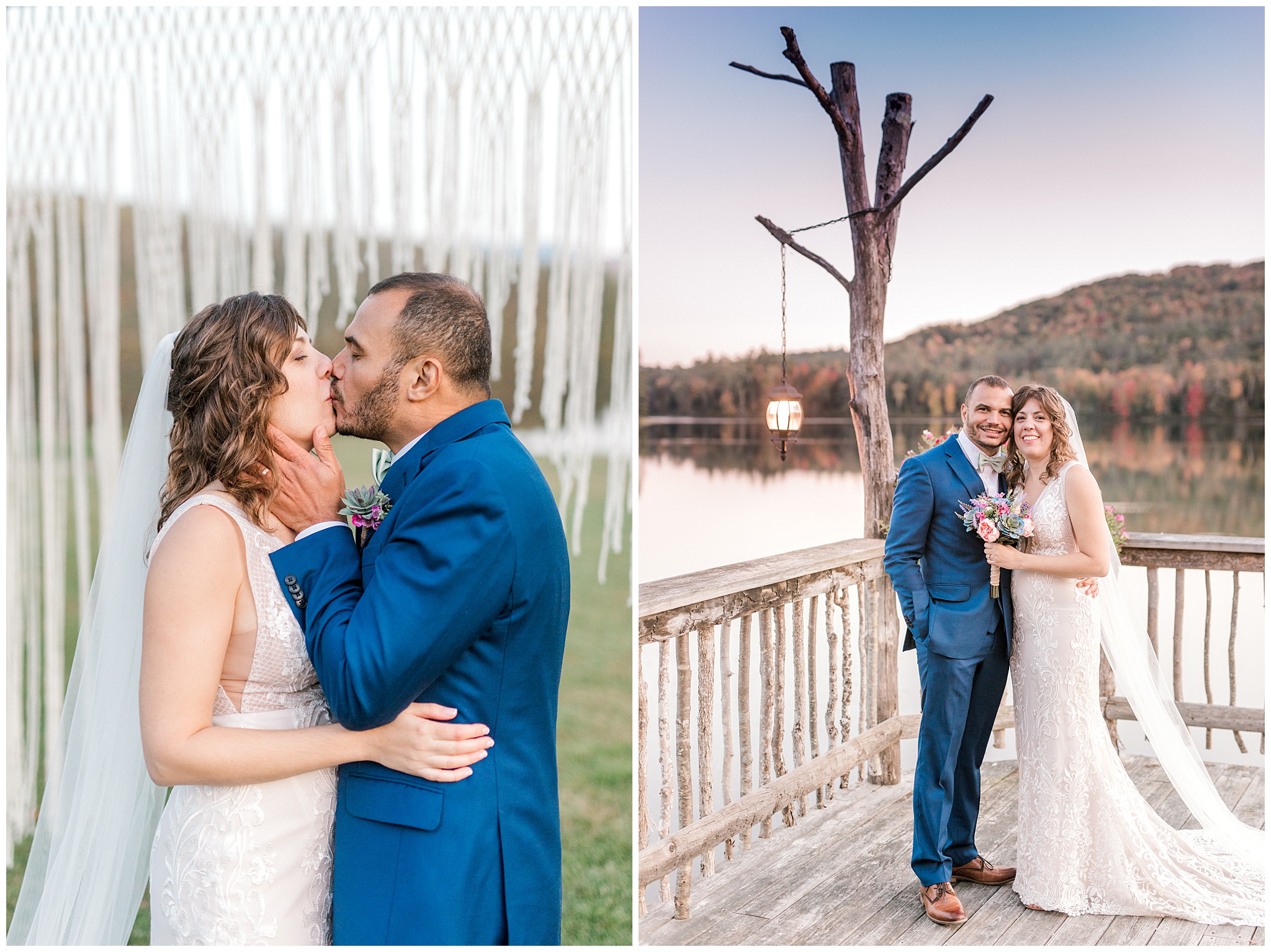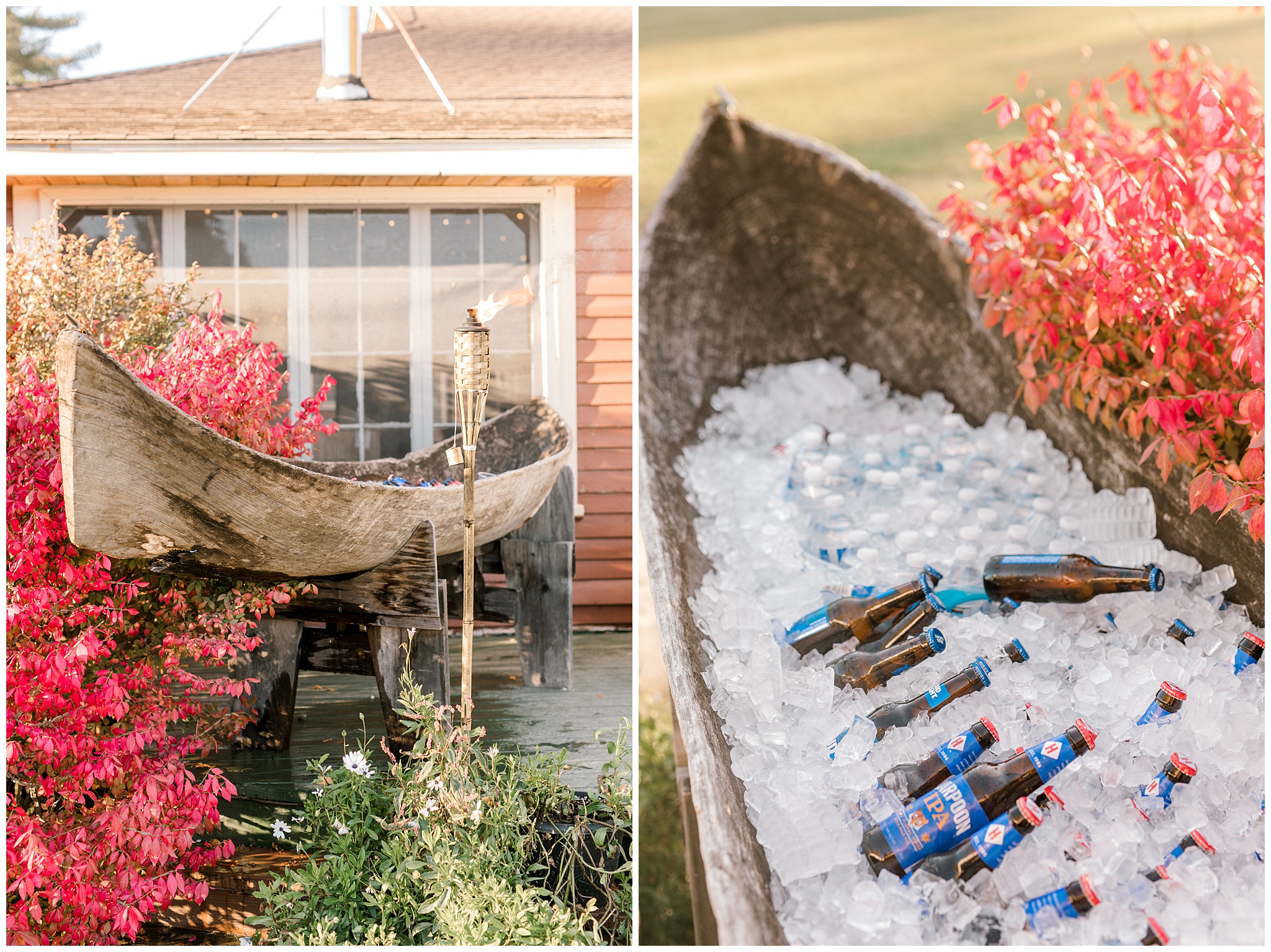 Look! Here it is!!! Isn't this reception space incredible! Andre, one of the staff members at the camp, put this room together and I was BLOWN away! The trees, lights, and every last detail came together to give Jen and Roni the reception of their dreams! There was a travel theme, with each table representing a different country. Fresh flowers, doilies, a globe, twinkle lights, just so much amazing-ness!!!