Johnny and Alexa's Intimate Backyard Wedding in Augusta, Maine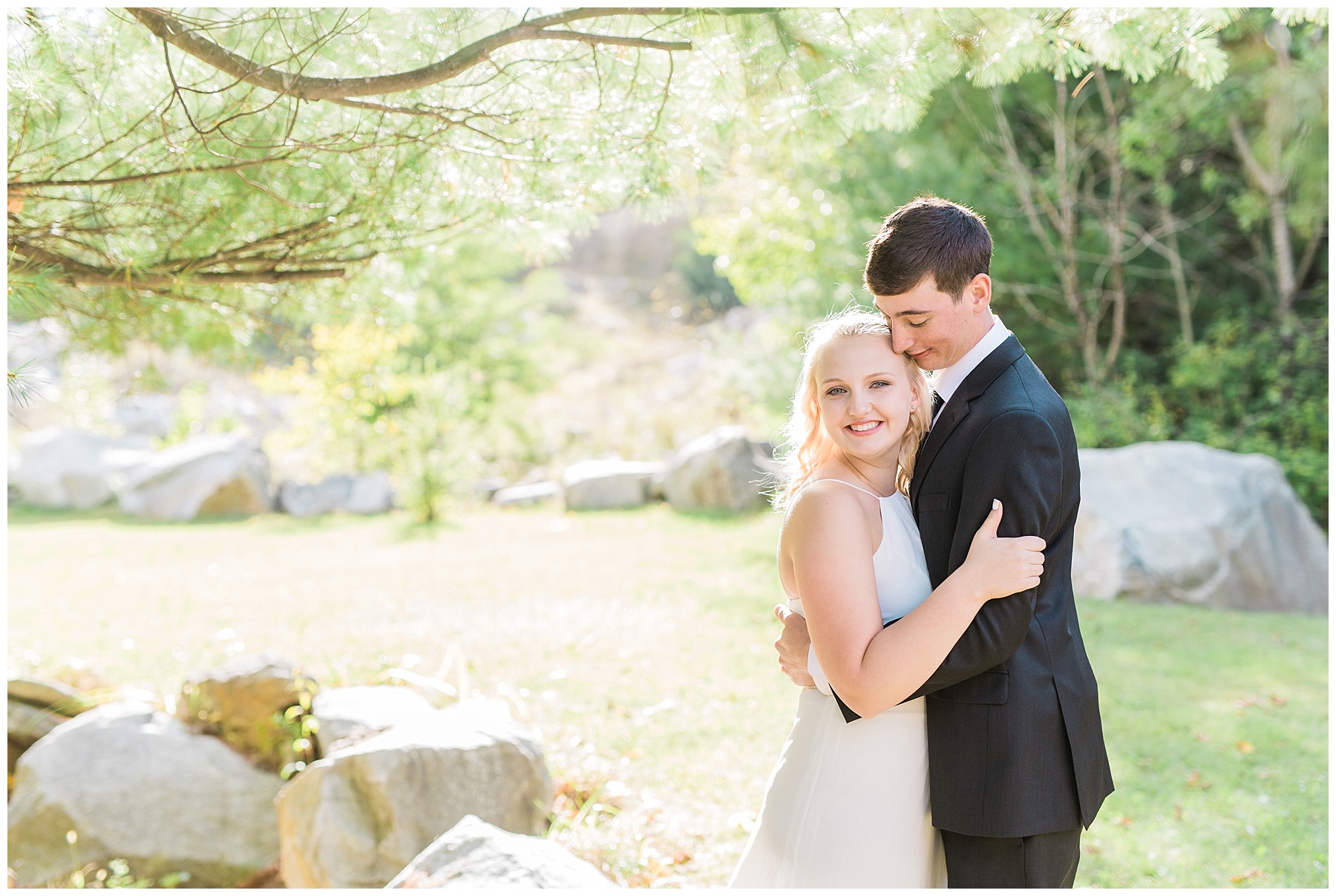 There's just something sweet about a small, intimate ceremony.  With less than 20 guests, this wedding was just that.
Johnny and Alexa chose to get married on a sunny September afternoon in his parent's backyard in Augusta.  As everyone gathered down by the stream, their daughter was pulled in a wagon, followed by her Mom, in a stunning and classy white gown.  The ceremony was simple and sweet, with their closest loved ones gathered around close.  We were able to find some beautiful light right under a pine tree in the front yard for portraits.  Afterwards, friends and family gathered inside for a delicious catered lunch and dessert!  Thank you, Johnny and Alexa, for trusting me to capture your wedding!