Josh and Savanah's Gorham/Saco Wedding at Grace Bible Church
I've been looking forward to this wedding ever since I met these two at their Portland engagement session last Spring. I've never met two people who are more genuine and sweet than they are! Their wedding day was exactly like I had pictured – a day of rejoicing between two families who have known each other for decades!
Josh and Savanah met in the 2nd grade. Their families went to church together, yet they stayed friends through their childhood. They ended up attending the same college, and during their Senior year of college, they started dating! Needless to say, their families were thrilled! Josh and Savanah grew up in Maine, but they live in South Carolina during the school year, where Savanah is a high school teacher. It only made sense to them that they would have their wedding in their home state of Maine, though. They chose to have their ceremony at Grace Bible Church in Gorham, due to it's beautiful building. I love the jewel tones that Savanah chose – berry colored dresses for the girls, and navy blue suits for the guys! And wait until you see the bouquet! Scroll down to read more about their perfect day!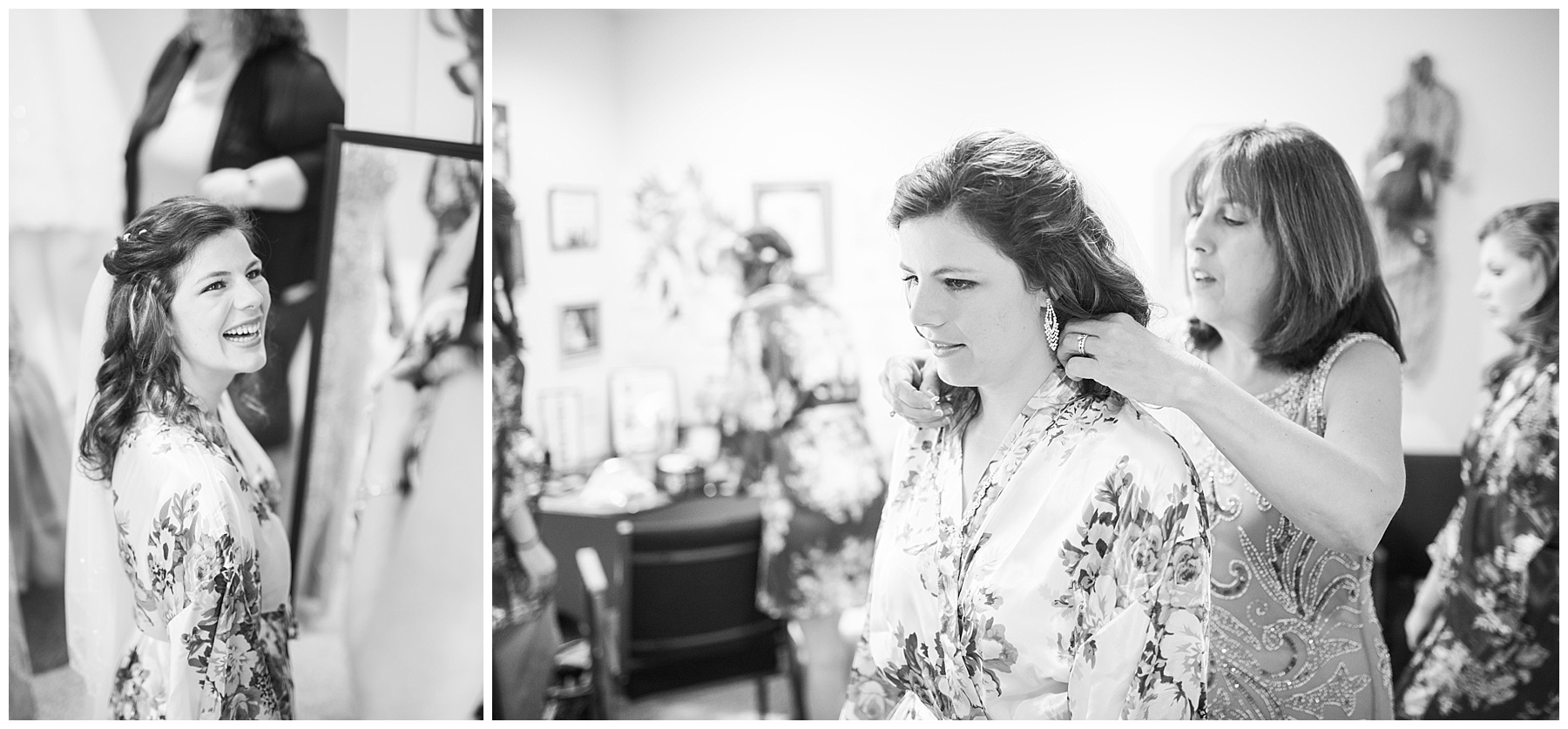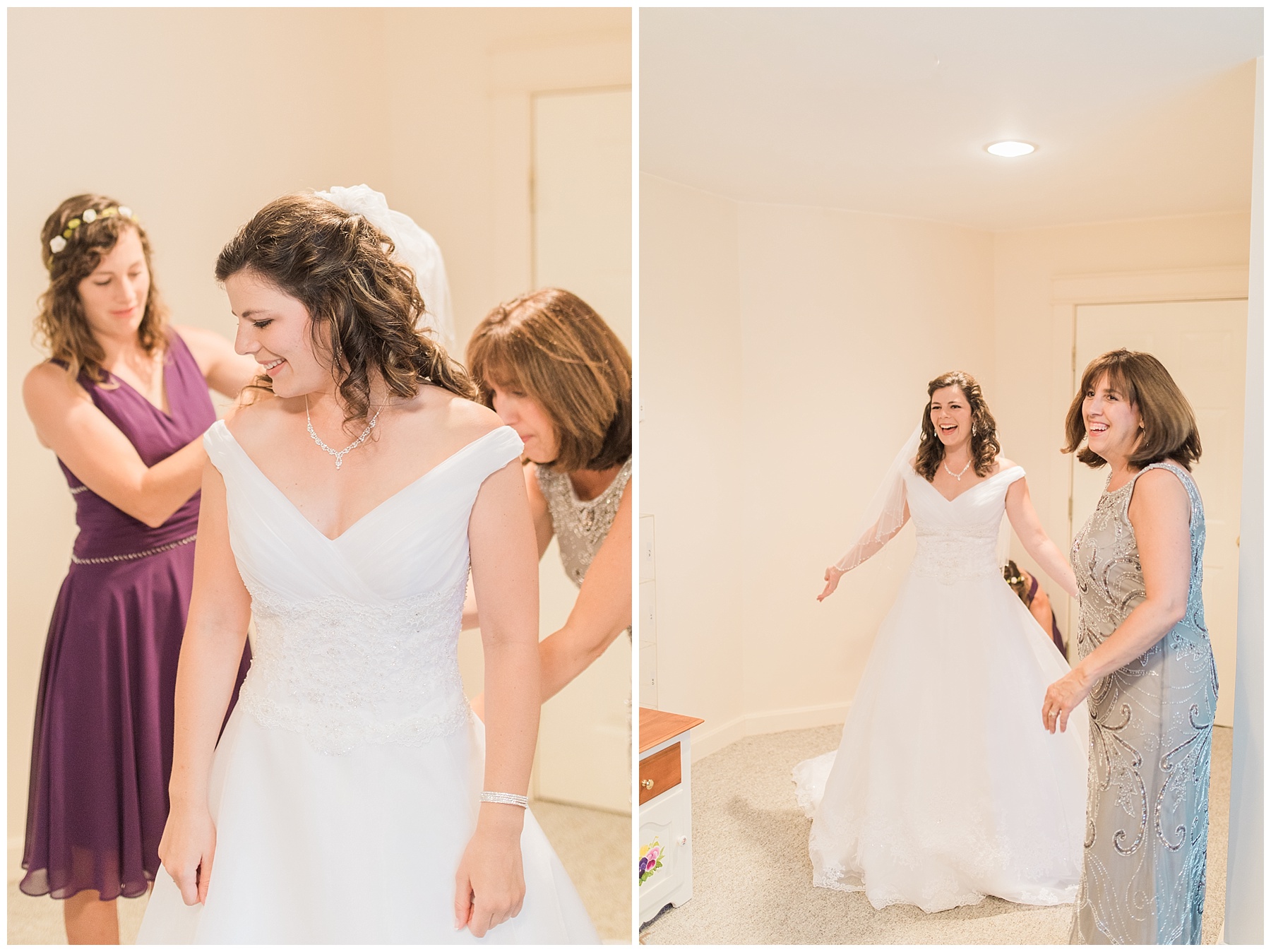 Josh and Savanah decided to do a first look outside of the church by themselves. I stood on the other side of the parking lot to give them some privacy for this sweet moment, but I was able to get a few far-away shots of Josh seeing Savanah for the first time.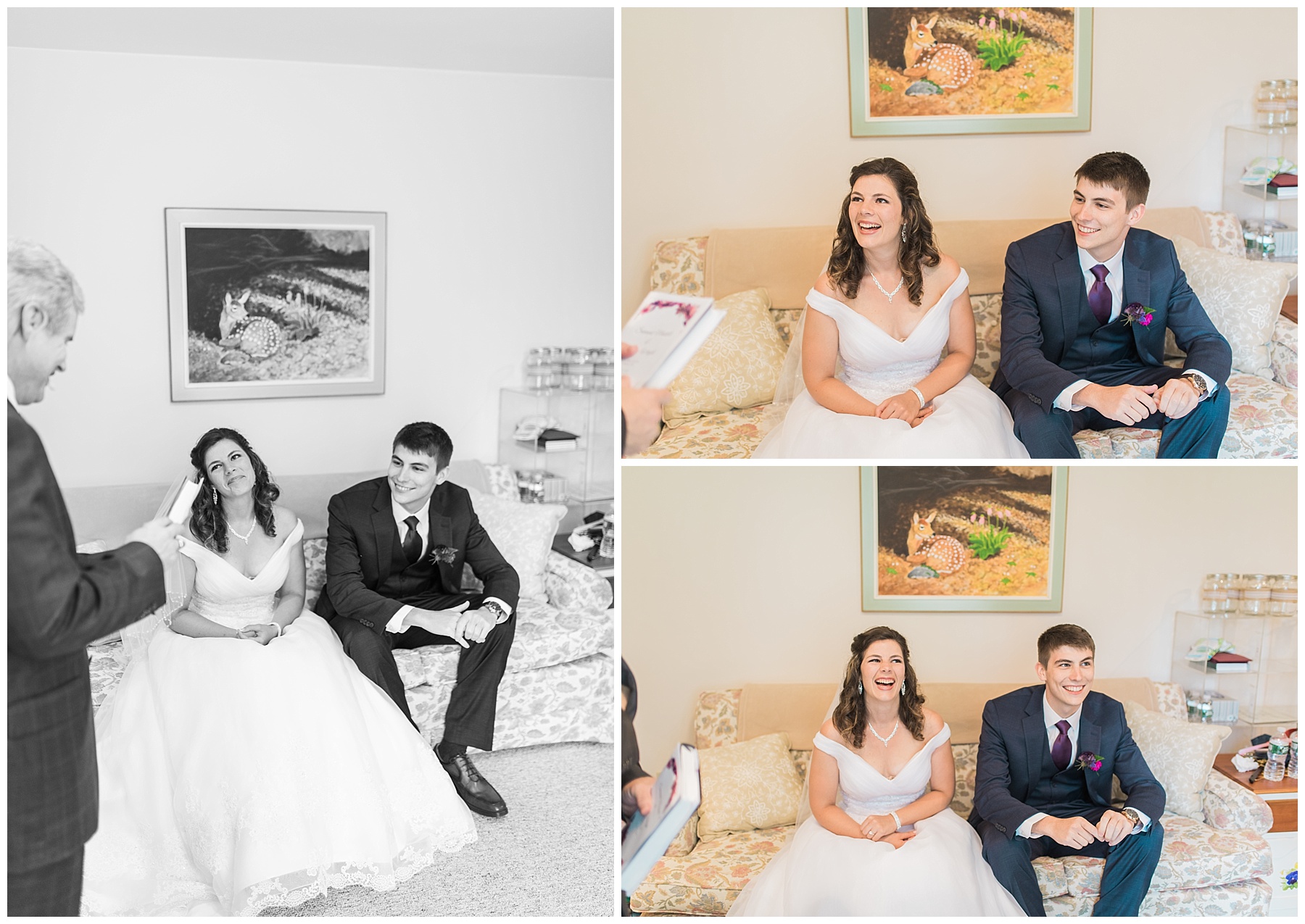 I love this Guest Book that the couple created out of their engagement session we did in Portland last Spring!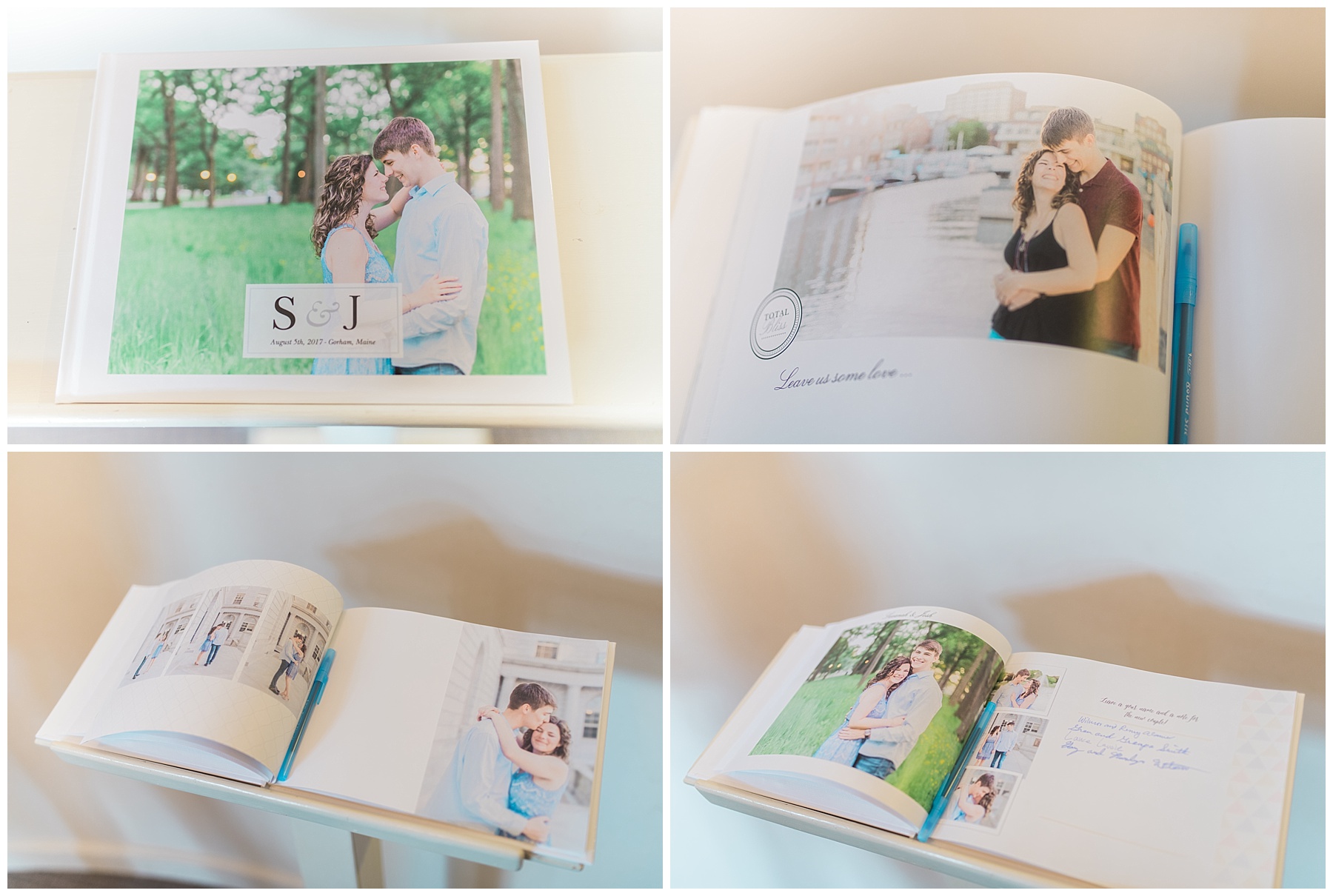 The Pastor who married them was their Pastor of their church that they grew up in here in Maine. I loved all the stories he shared from when the two of them were younger! He even remembered the various parts they played in different church plays, such as Peter Rabbit. If I remember correctly, he mentioned that Josh played 'Peter Rabbit', while Savanah played 'Flopsy'.
My favorite part during the ceremony was when Josh and Savanah took a minute to pray together while a song was being sung. How sweet is that?!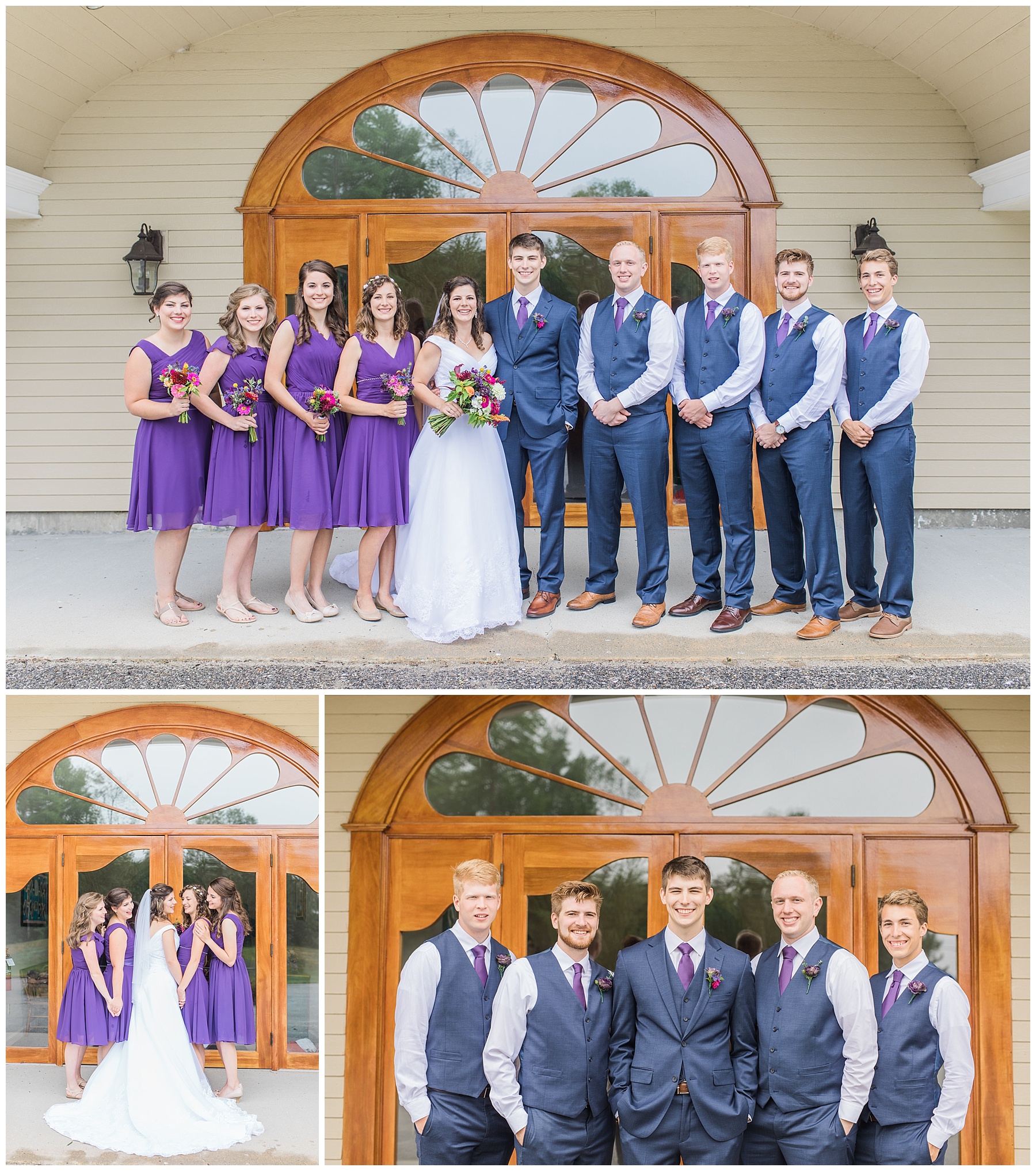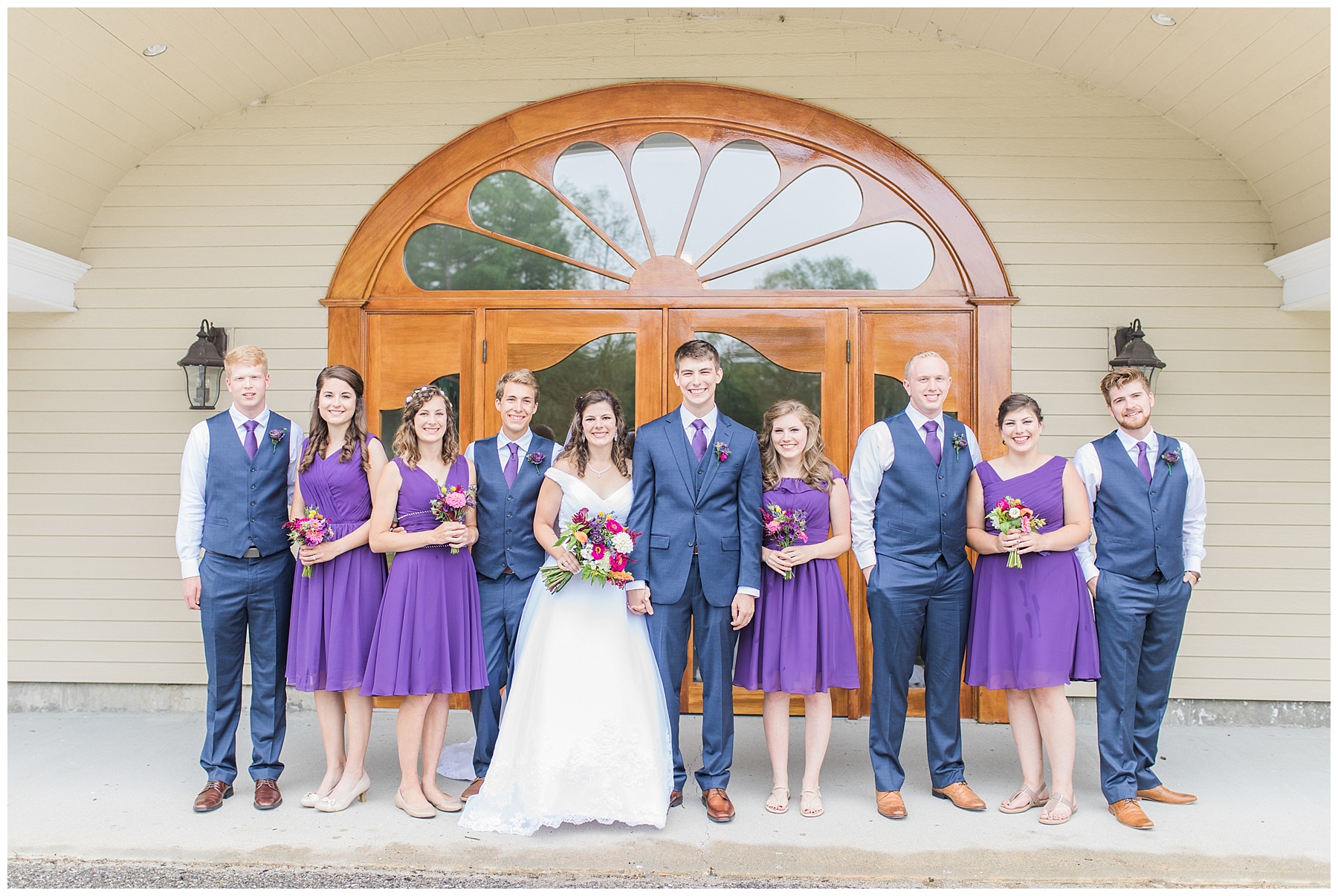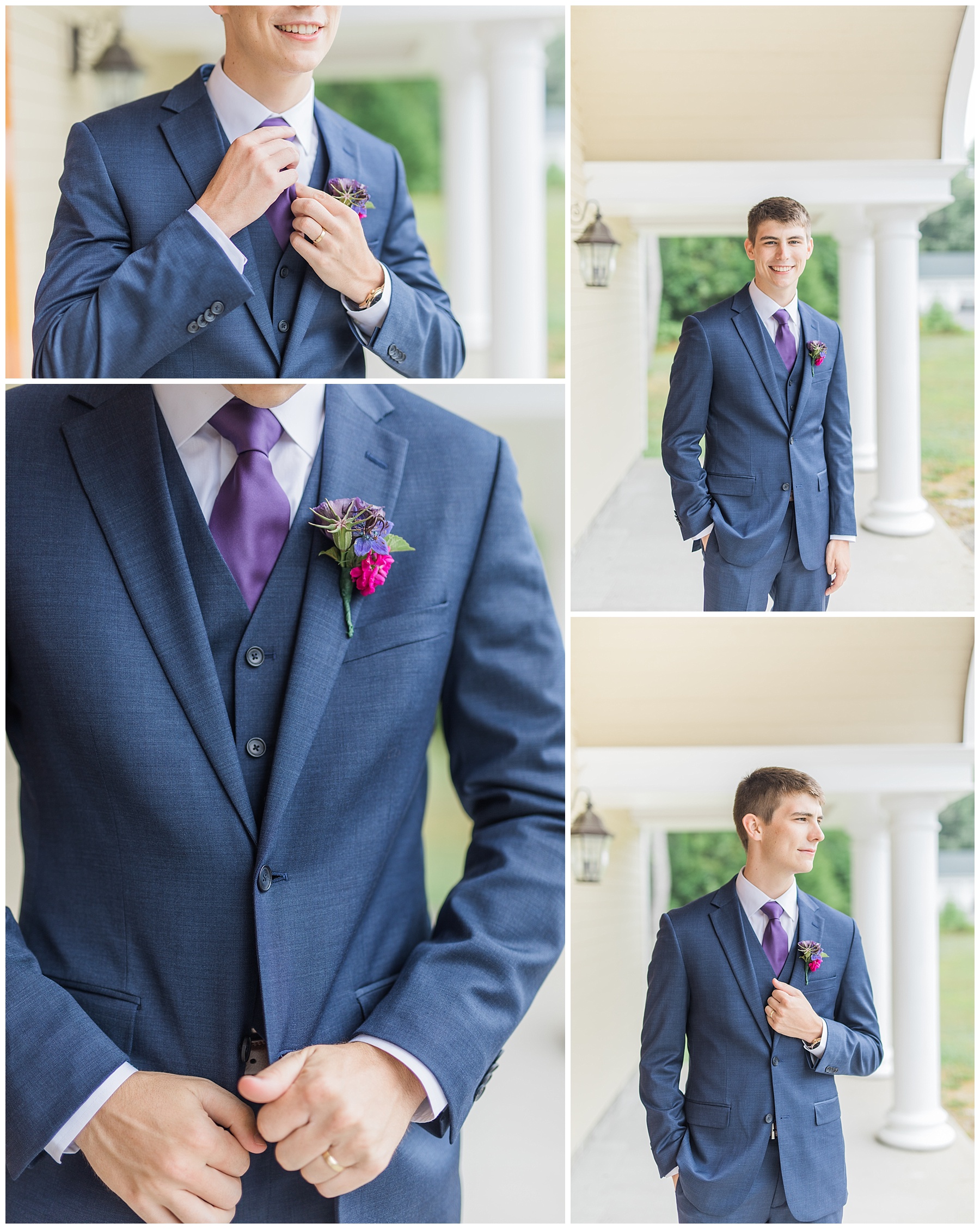 After the ceremony, all of the guests headed over to Saco, where the reception was held at the Ramada Inn Conference Center. Look at all these pretty little details!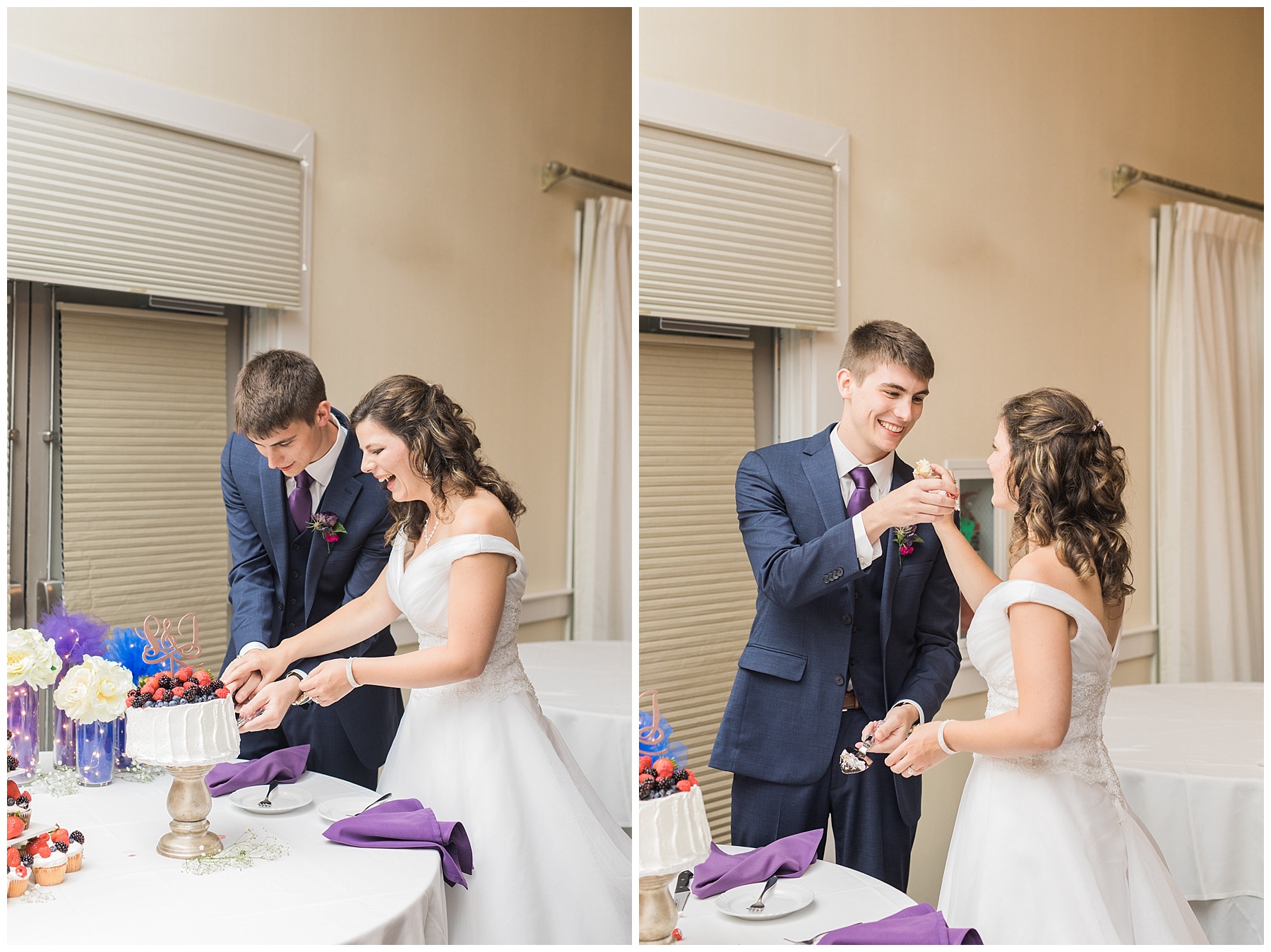 Josh and Savanah exited their reception walking through a tunnel of ribbons! I love this colorful and unique wedding exit idea! Right before they got in the car, the couple went out of their way to give big hugs to their parents and siblings.
Thank you to all the amazing vendors who made this day possible, and thank you to Savanah and Josh for inviting me to capture your wedding! It was perfect, and I wish you all the best!
Ceremony – Grace Bible Church, Gorham
Reception – Ramada Inn Conference Center, Saco
Dress – Blush Bridal, New Hampshire
Flowers – Broadturn Farm, Scarborough
Cake – Reilly's Bakery, Biddeford
Videographer – Andrew Smith