June Fairytale Swing Mini Sessions in Augusta's Capitol Park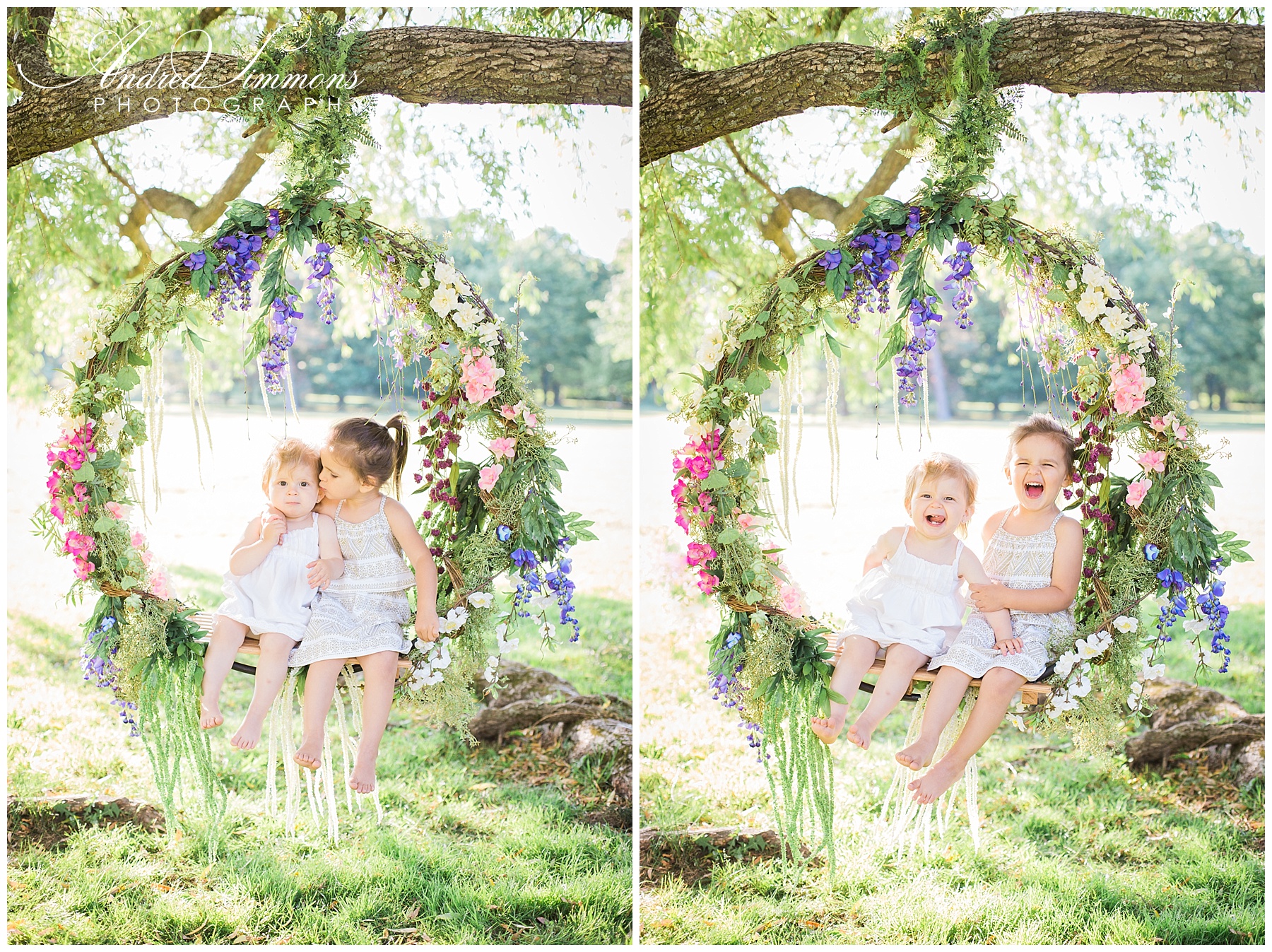 A few months ago, I noticed some other photographers around the country using one of these gorgeous round swings, and I knew I had to have one!  They looked straight out of a whimsical forest full of fairies and pixie dust!
I contacted my friend, Jeremy LeBlanc, who is a carpenter, and he came up with the idea to make the base from a round firewood holder.  He reinforced it and hand made the gorgeous wooden seat!  I wanted to make sure that this swing could hold multiple children and maybe even one or two adults, and so far, we know it holds at least 300 pounds!  Once the frame was finished, I gathered up the flowers I had been collecting, all of which I got from the sale section of various craft stores, and put together my masterpiece!  Most of the young children who have tried out the swing adore it and don't want to get off!  I held my first round of Fairytale Swing Mini Session at the end of June – here are some of the gorgeous images we got that day!
Little Arley was brought by her grandparents, who booked this session as a gift for Arley's Mommy and Daddy!  Isn't she sweet?!
Kailani wasn't a huge fan of the swing.  I grabbed these few photos very quickly before she started crying to get off!  But I was able to capture her adorable smile as I was chasing her around the park 🙂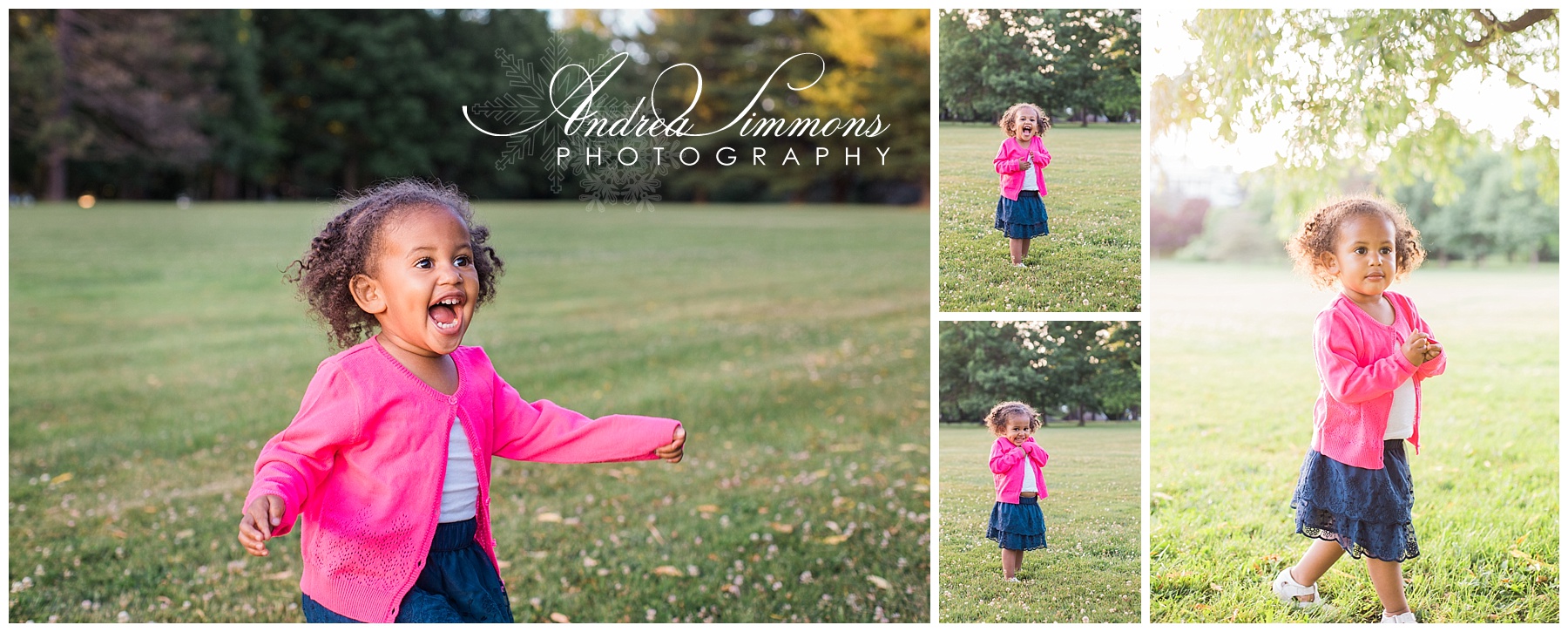 Ella loved the swing and was a natural in front of the camera!
Ella is such a good big sister to baby Grace.  They both laughed as Mom and Dad were making some funny faces behind me!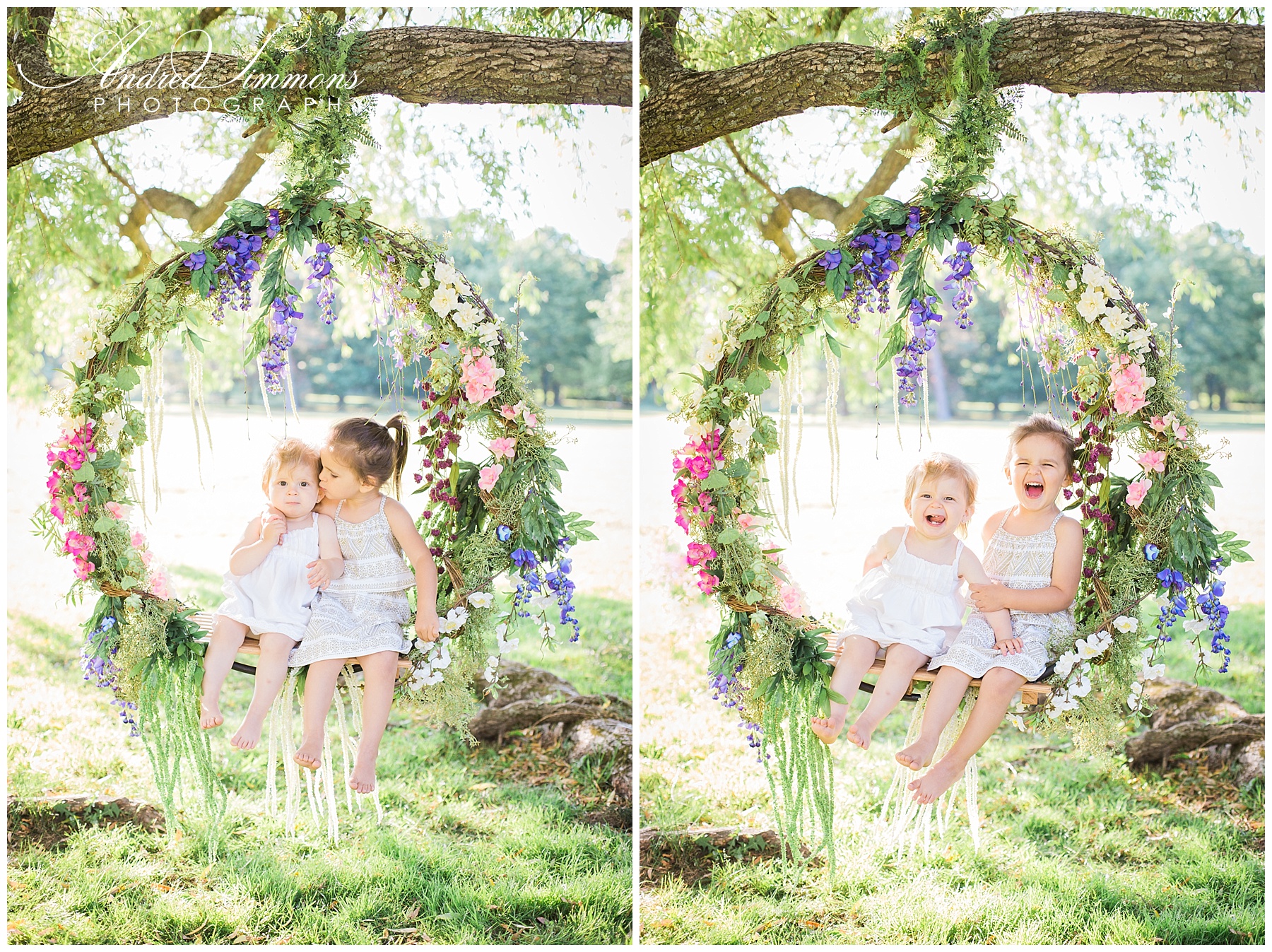 We were also able to get a few great family pictures!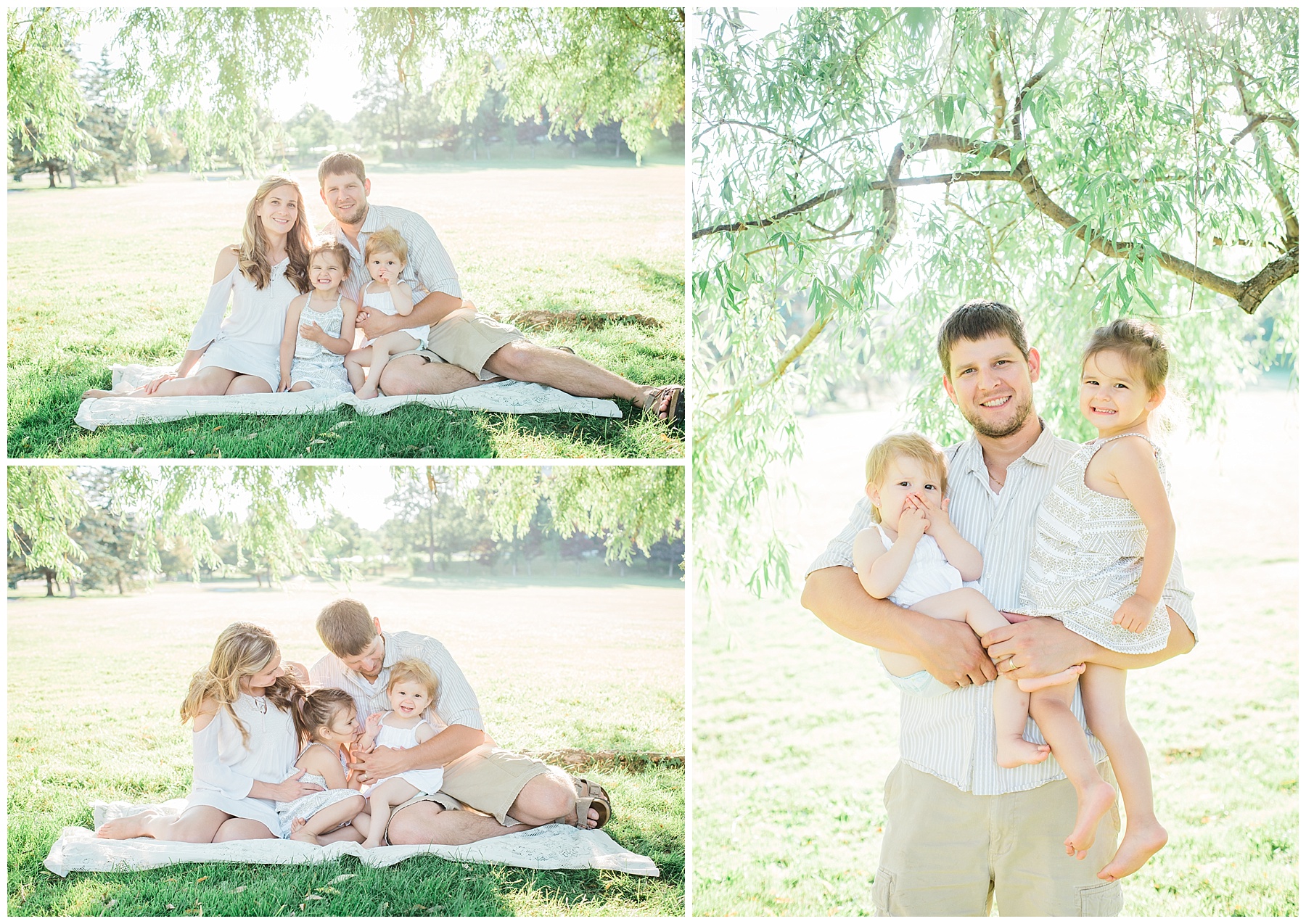 These gorgeous sisters were so photogenic!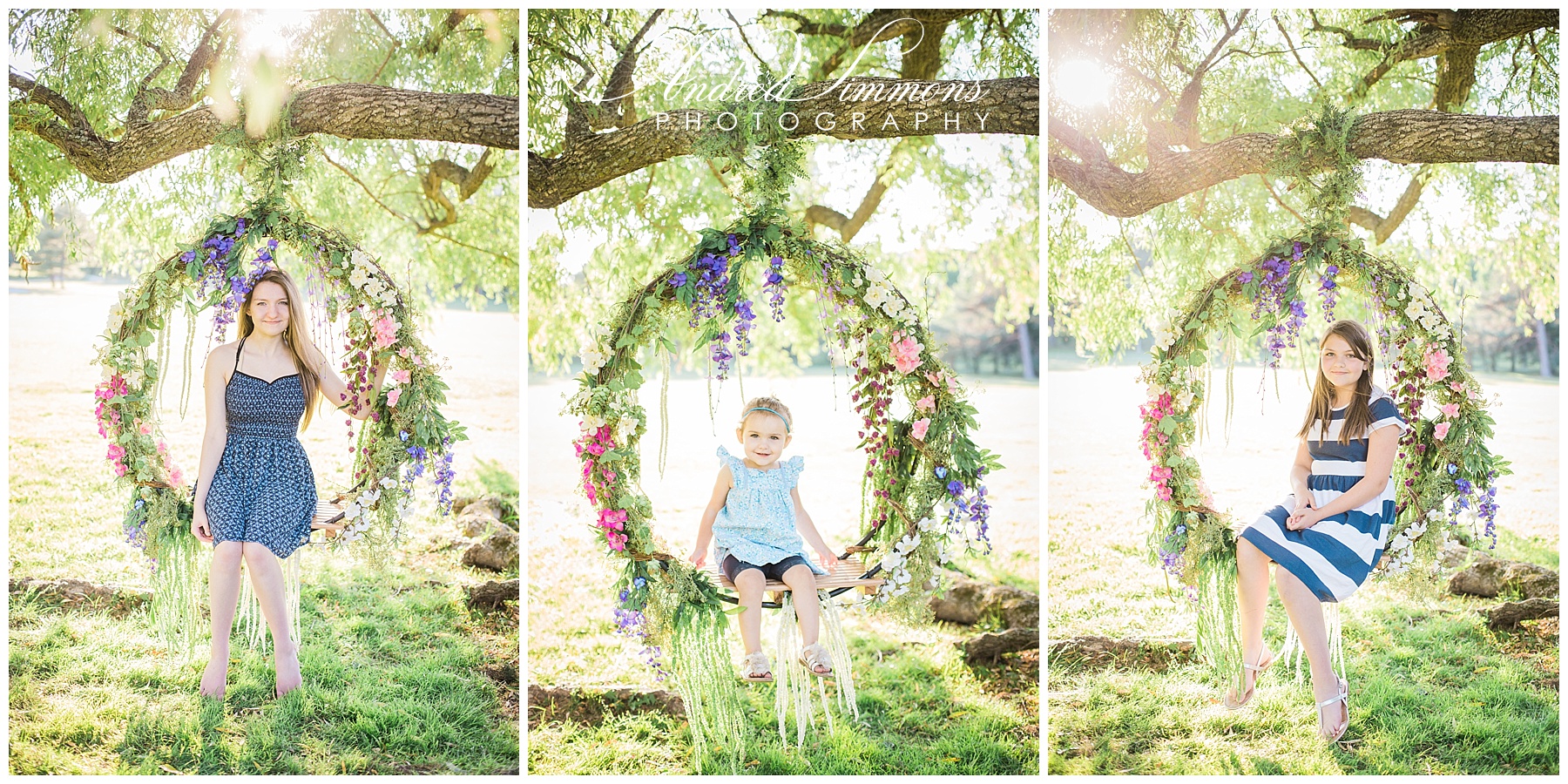 Like any 2 year old, Isabelle wasn't too keen on sitting still, but her sisters Olivia and Beth, did a great job getting her to sit and smile for some pictures 🙂