Kevin and Madeline's Brenton Point Wedding | Newport, Rhode Island, Wedding Photographer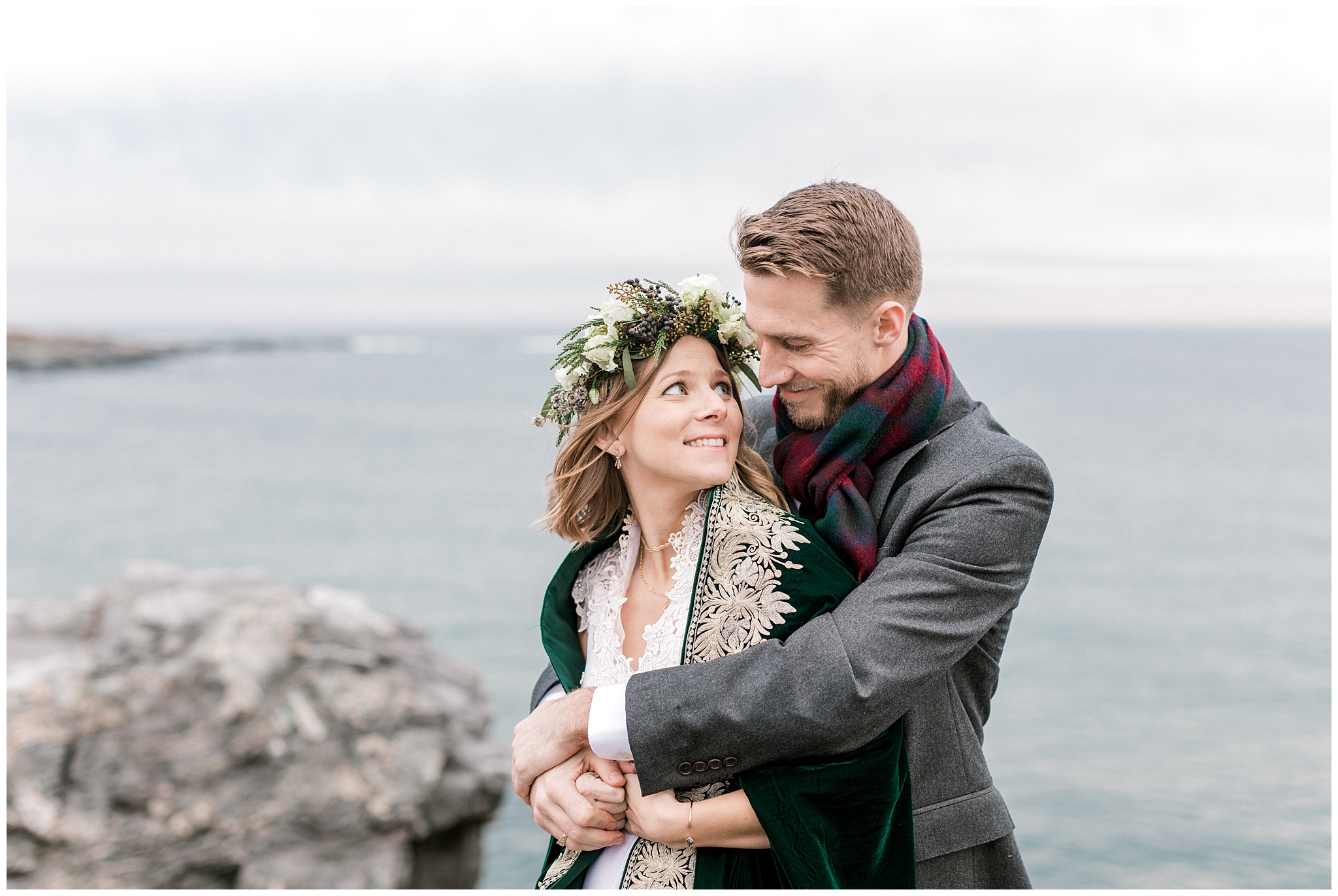 Kevin and Madeline are the kind of people you love to be around! Just in the few hours I got to spend with them, you can tell they spend their time not only caring for each other, but also caring for others. You're going to love this romantic winter wedding in Newport!
I think that every bride and groom, at some point during the process of planning their wedding, dreams of just grabbing their closest friends and family, eloping by the ocean at sunset, and having a small reception at their home afterwards to celebrate! That's exactly what these two did, and I loved every minute of it! Kevin and Madeline's wedding day was intimate and cozy, despite the icy winds by the ocean at Brenton Point!
I arrived to Kevin and Madeline's home in Newport, Rhode Island, on a cloudy December afternoon. The house was already full of the couple's friends and family, hanging out and helping to decorate for the gathering they would have there after the ceremony. Kevin and Madeline chose to abandon tradition and get ready together in the same room, and I have to say, this might be my new favorite getting ready idea! There was something so sweet about Kevin zipping up the back of Madeline's dress, and Madeline helping Kevin button up his shirt. Scroll down to see more of this incredible winter wedding, and read more about the day!
Ceremony location: Brenton Point, Newport, Rhode Island
Florals: Mimi Arnolds, The Farmer Florist, Block Island, Rhode Island
Photographer: Andrea Simmons Photography, Augusta, Maine
Below, meet Po! Po is Kevin and Madeline's rescue pup who you'll be seeing much more of throughout the wedding day! Po is a big part of their lives, and wanted to be involved in everything! He's a little nervous around strangers, but you could tell he just ADORED his humans!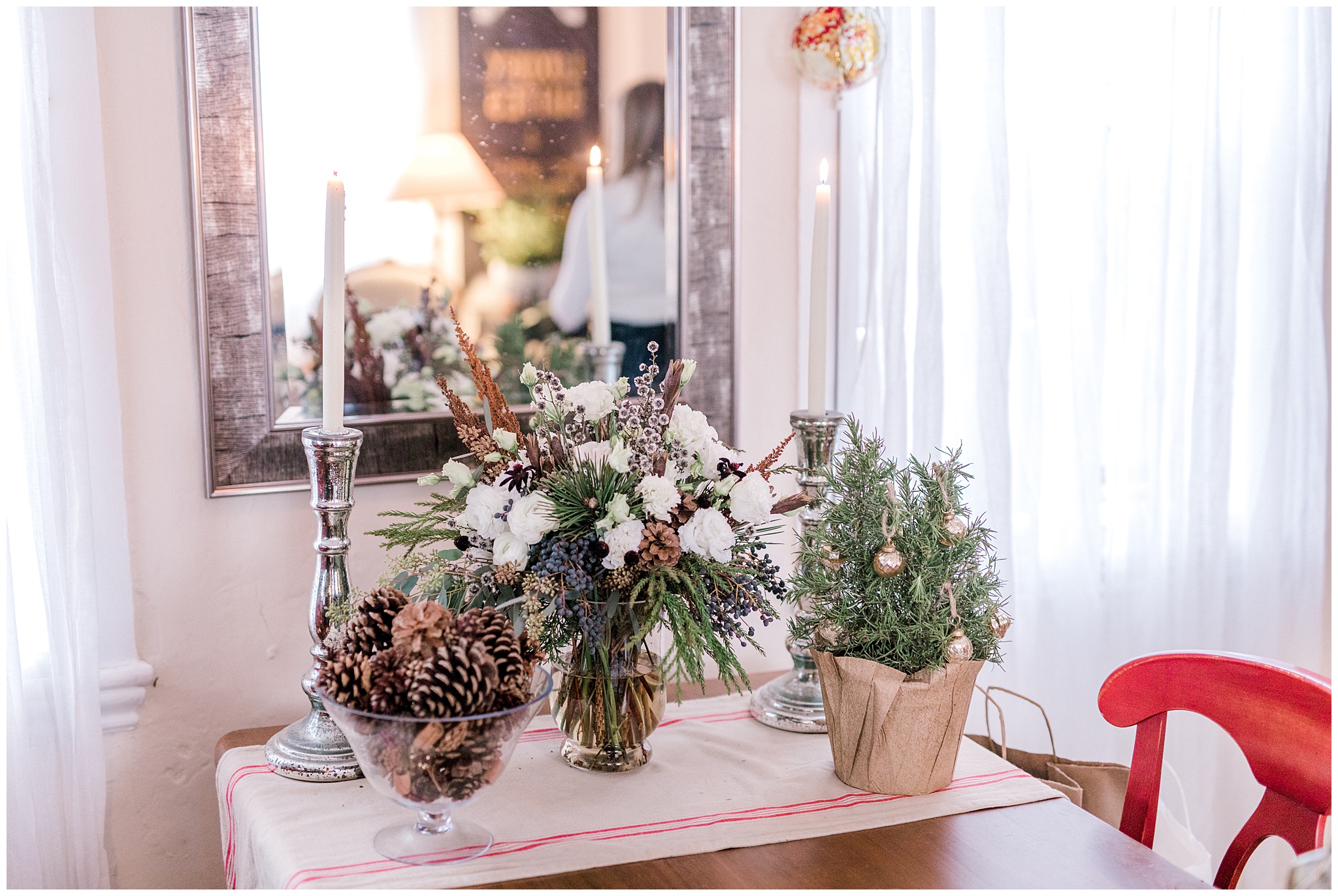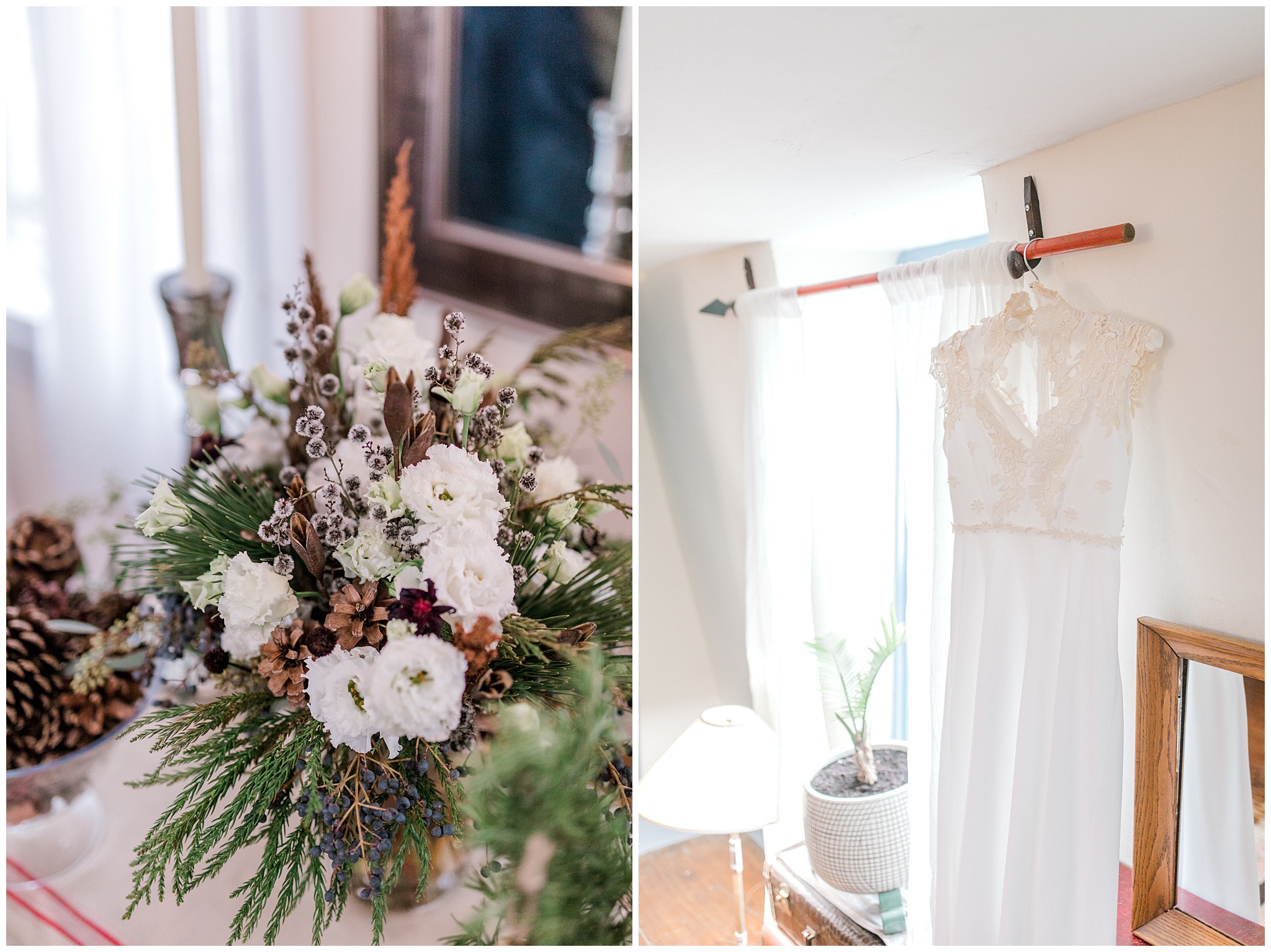 Madeline's dress! Isn't is perfectly simple and GORGEOUS?! My favorite part? That this was her MOM'S wedding dress! I can't believe how well the dress preserved, and how perfectly it looked on Madeline!
Madeline chose to wear this stunning embroidered green velvet cape over her dress! She was certainly very thankful for it later when we were outside in the cold!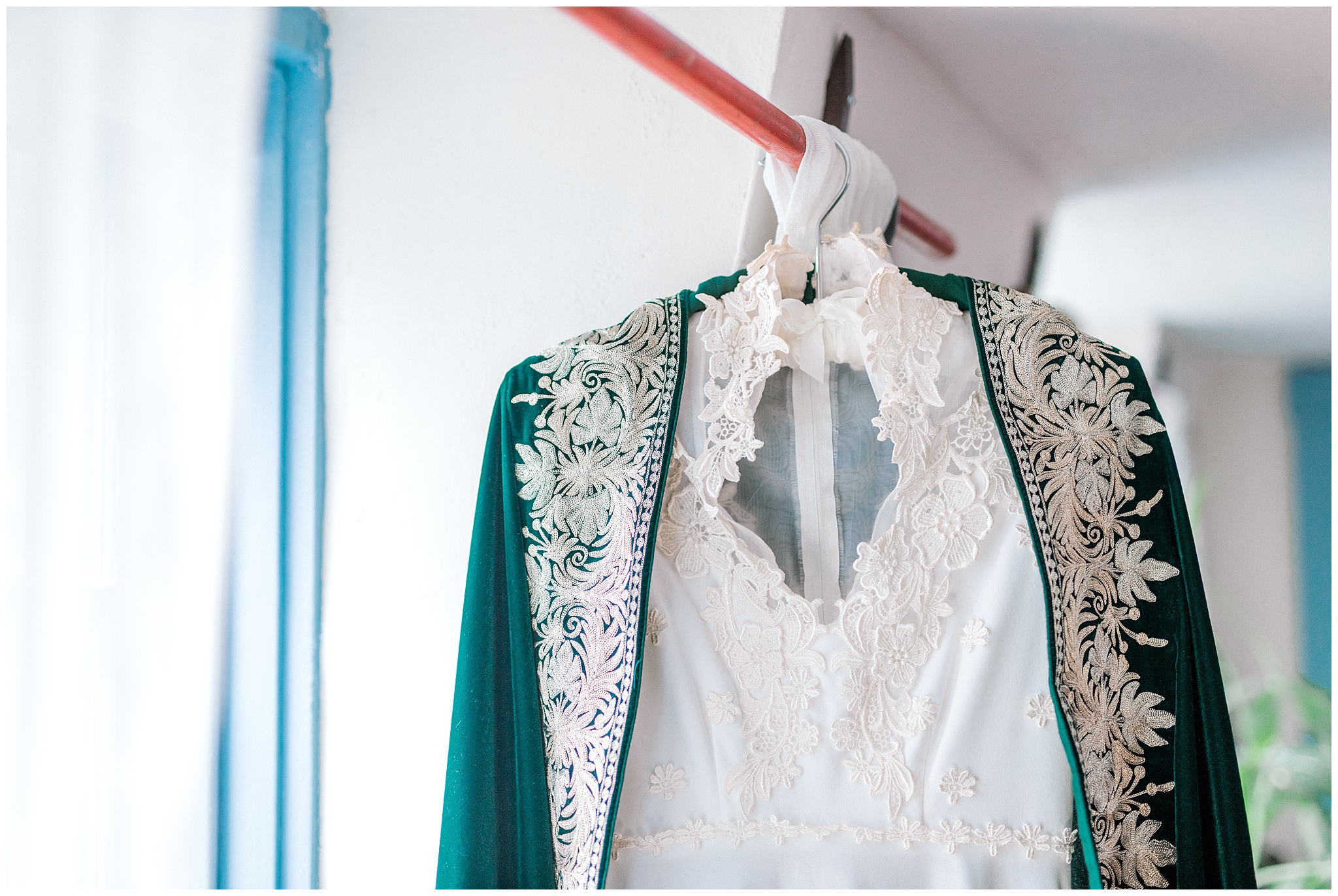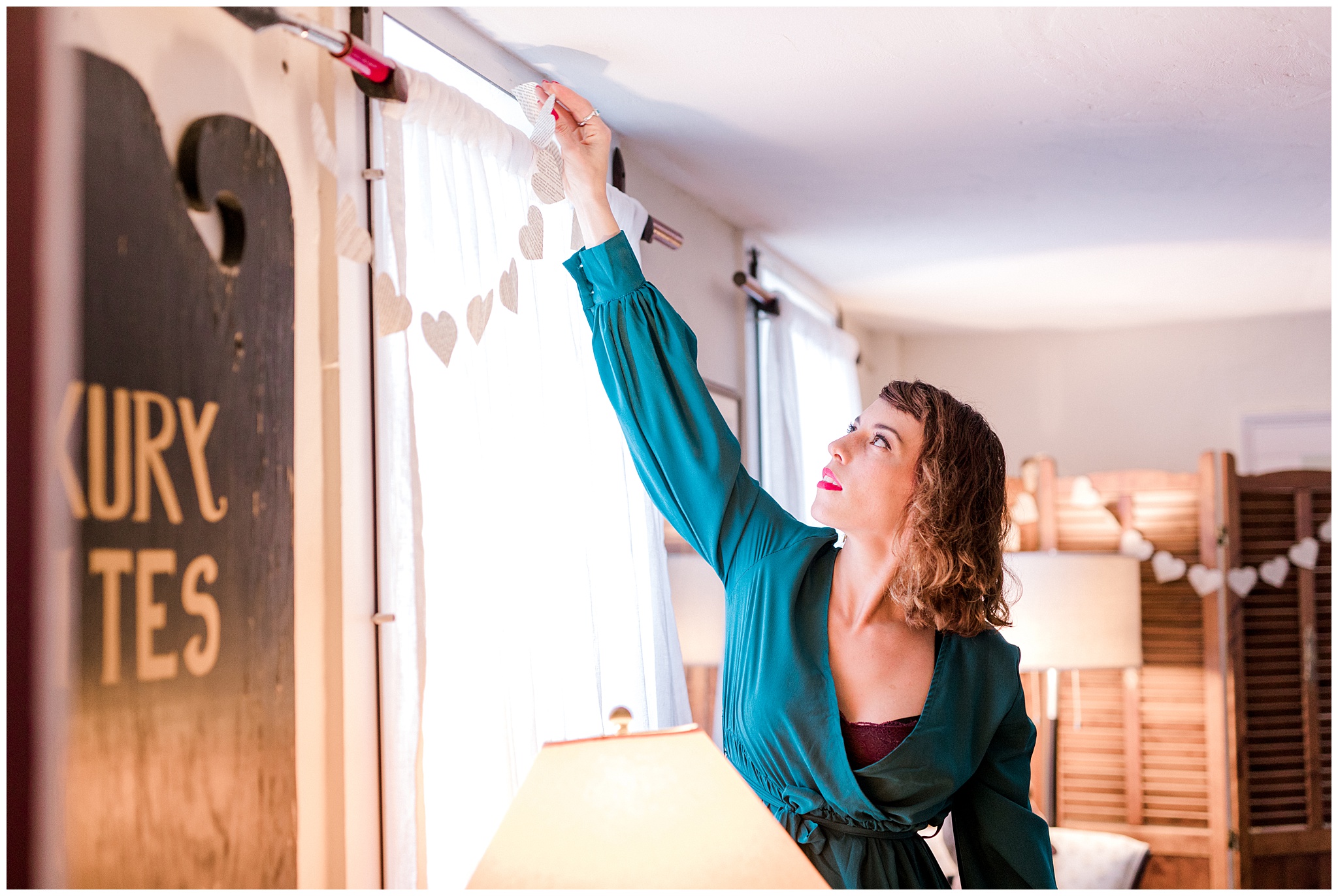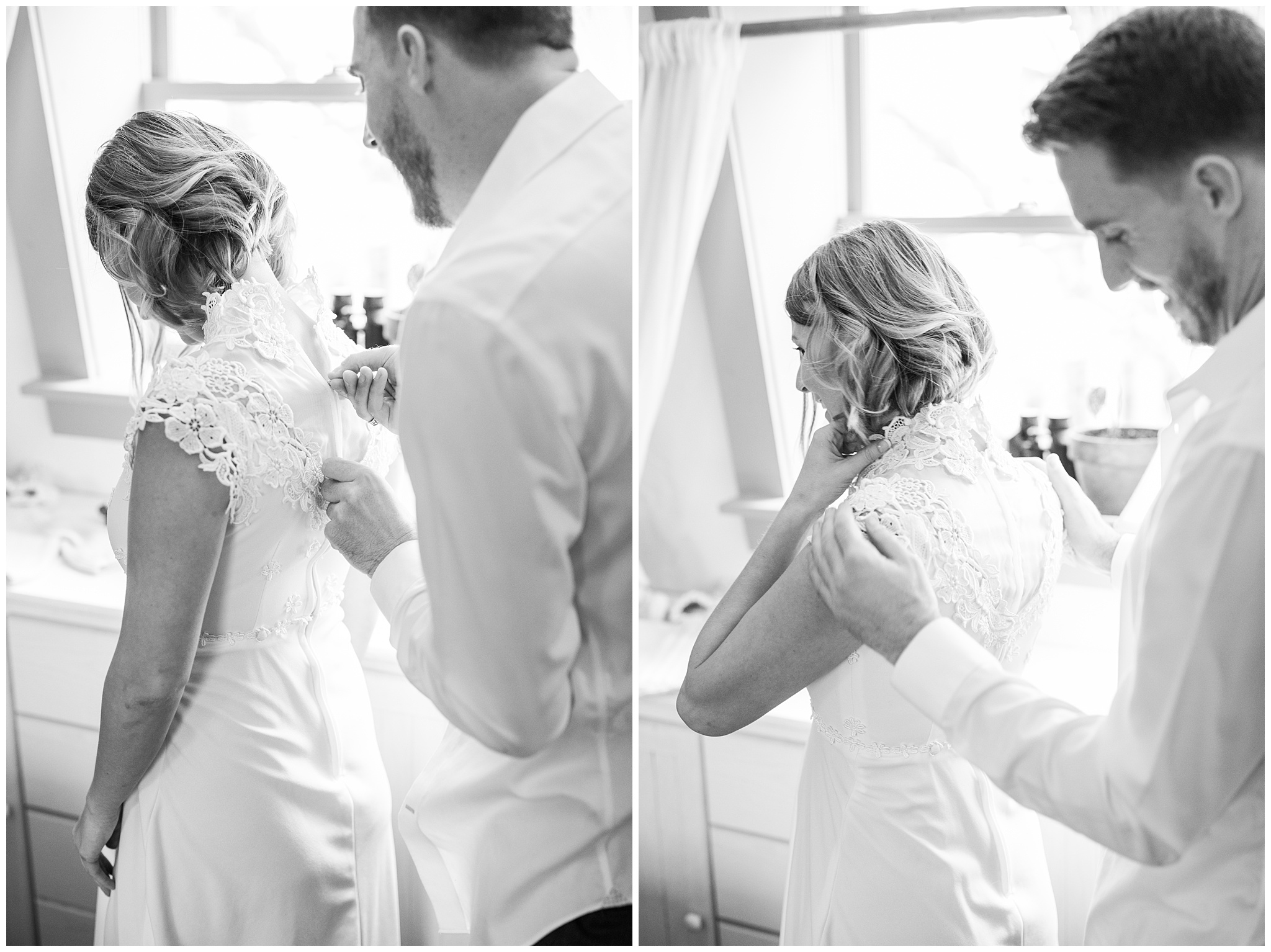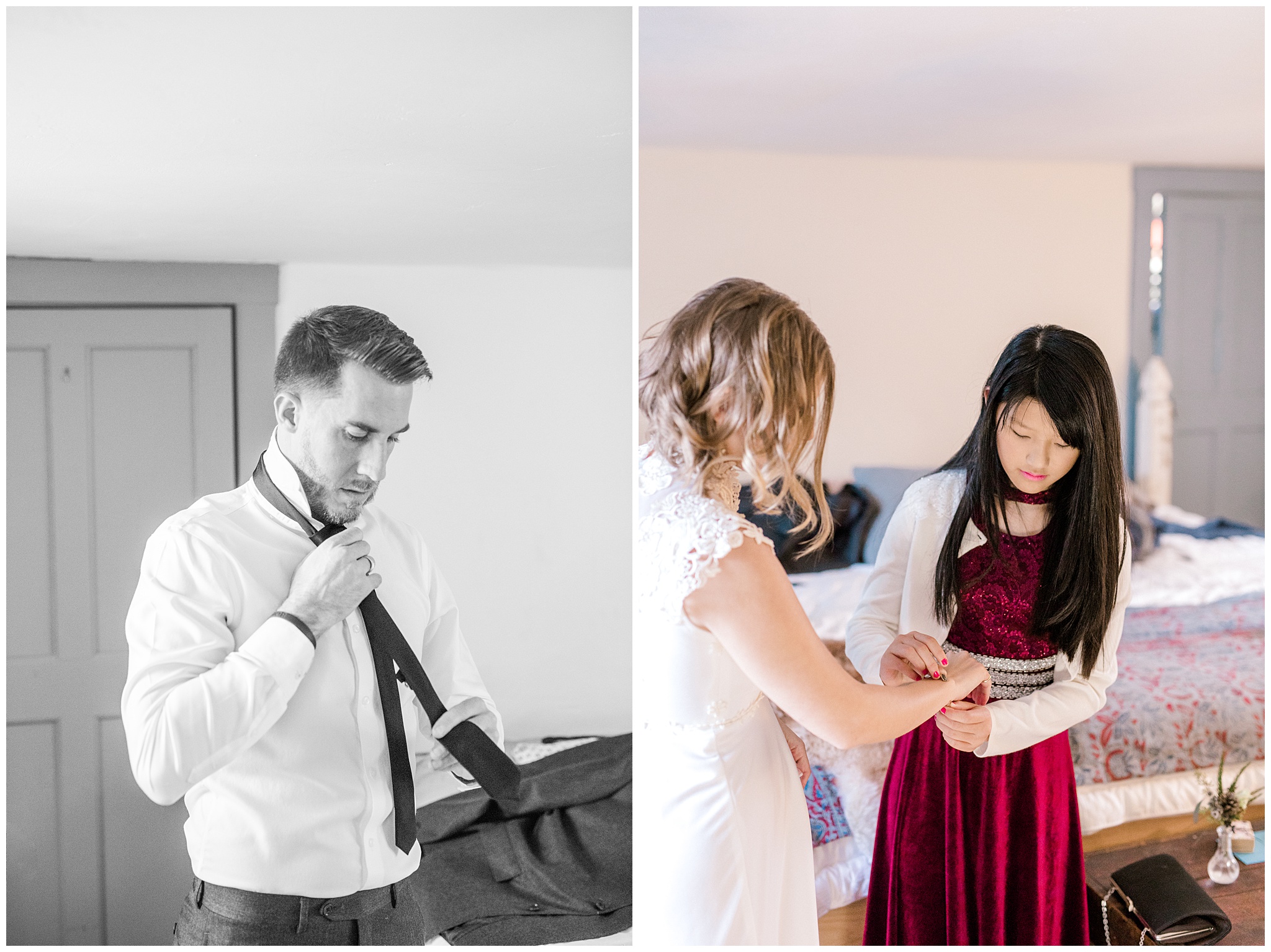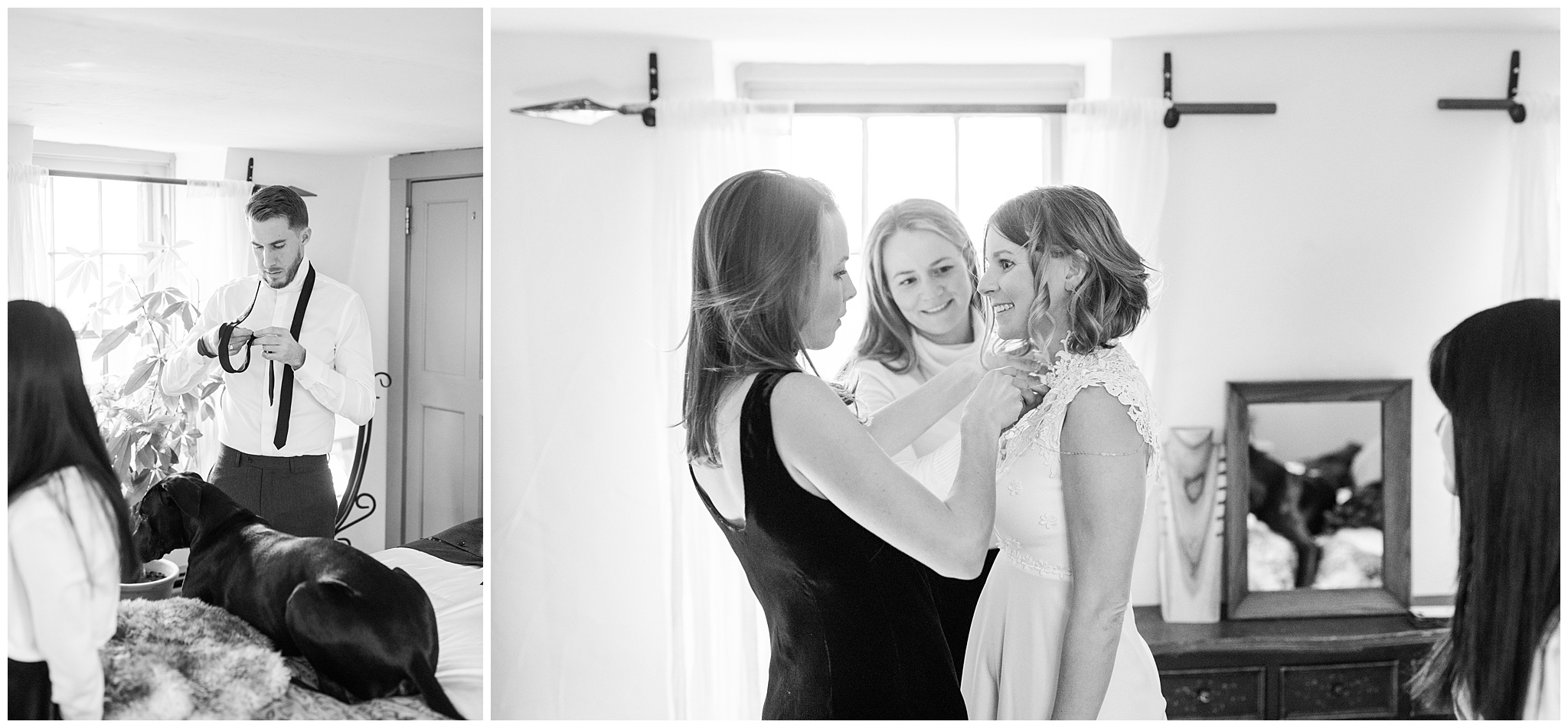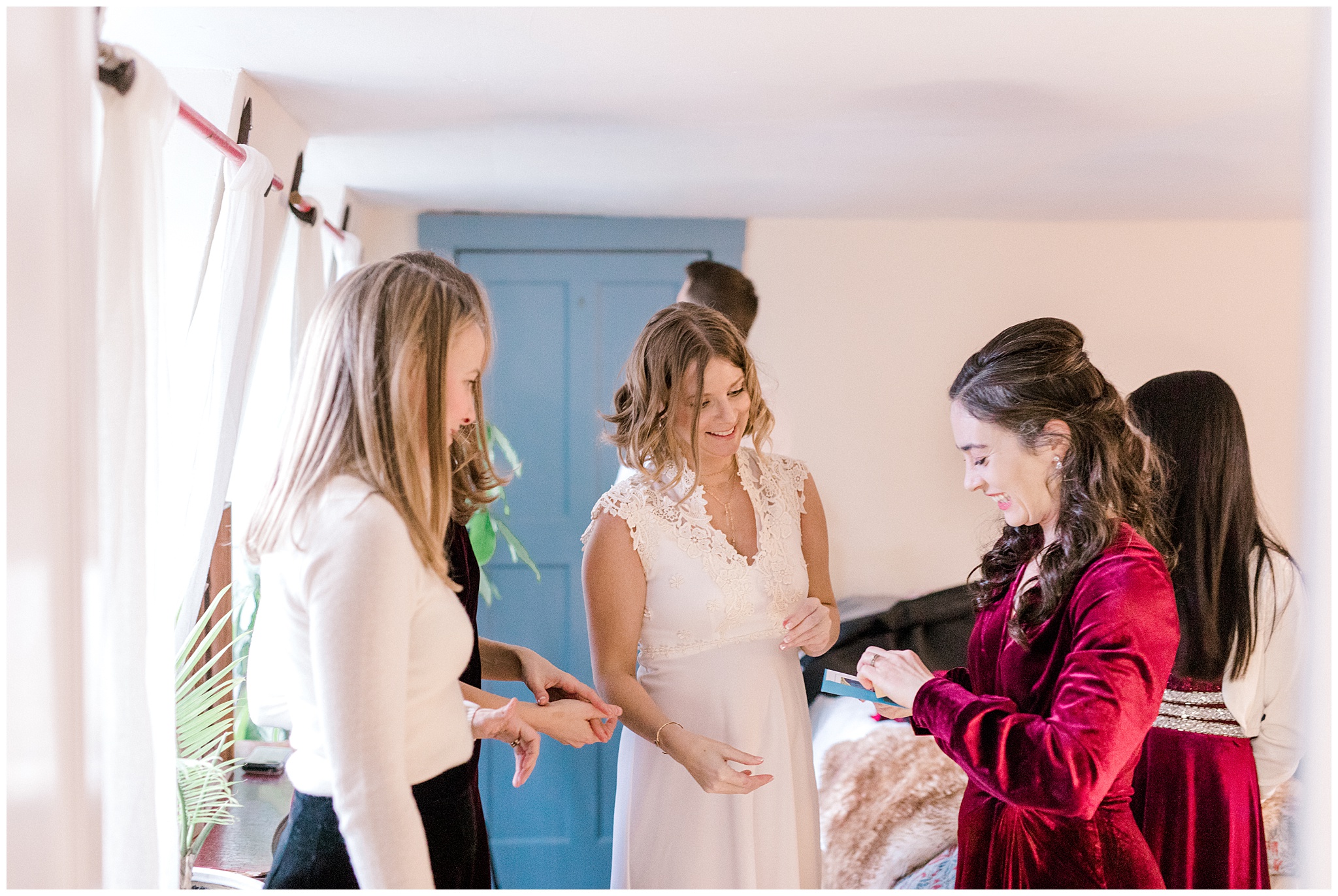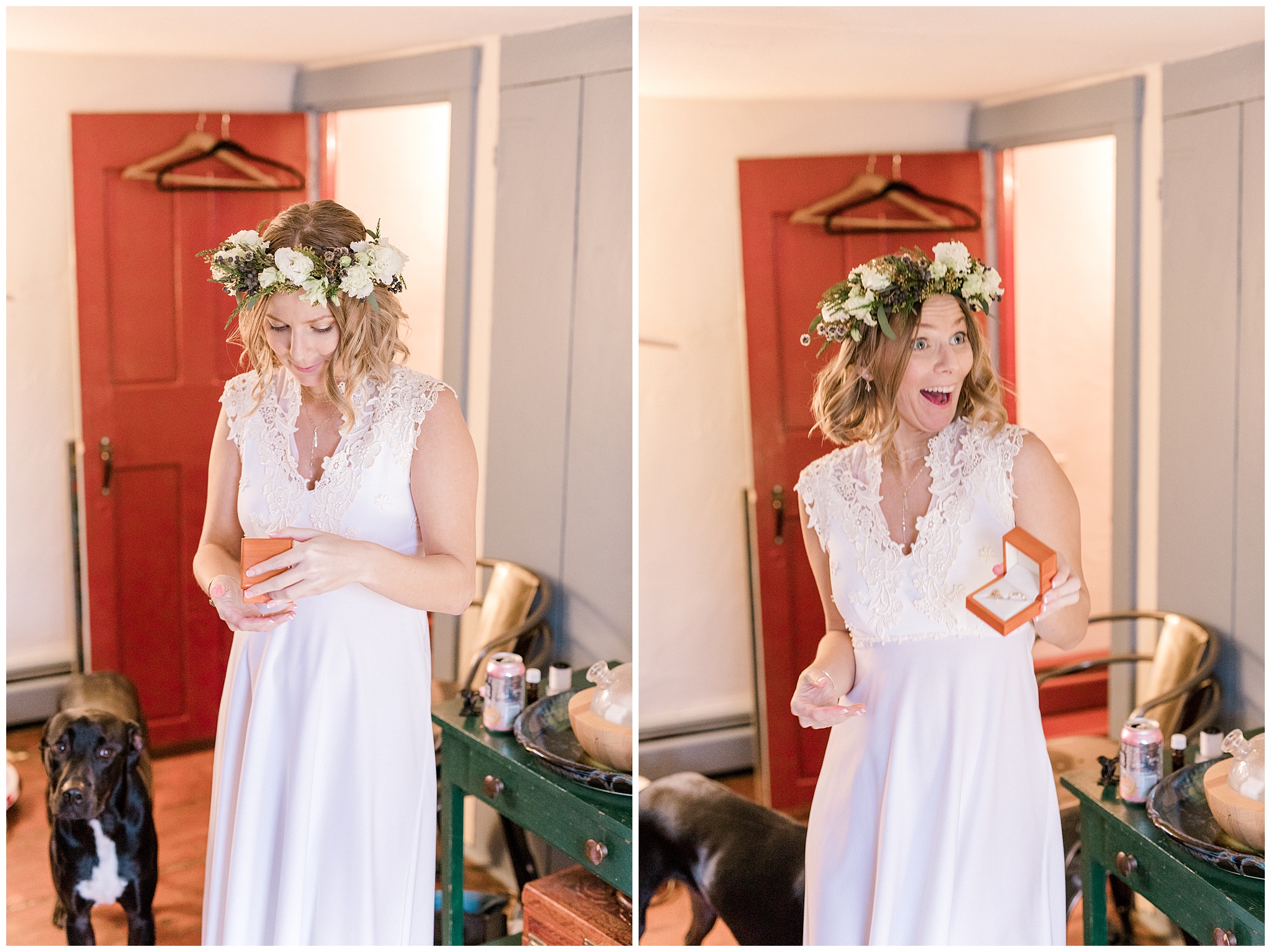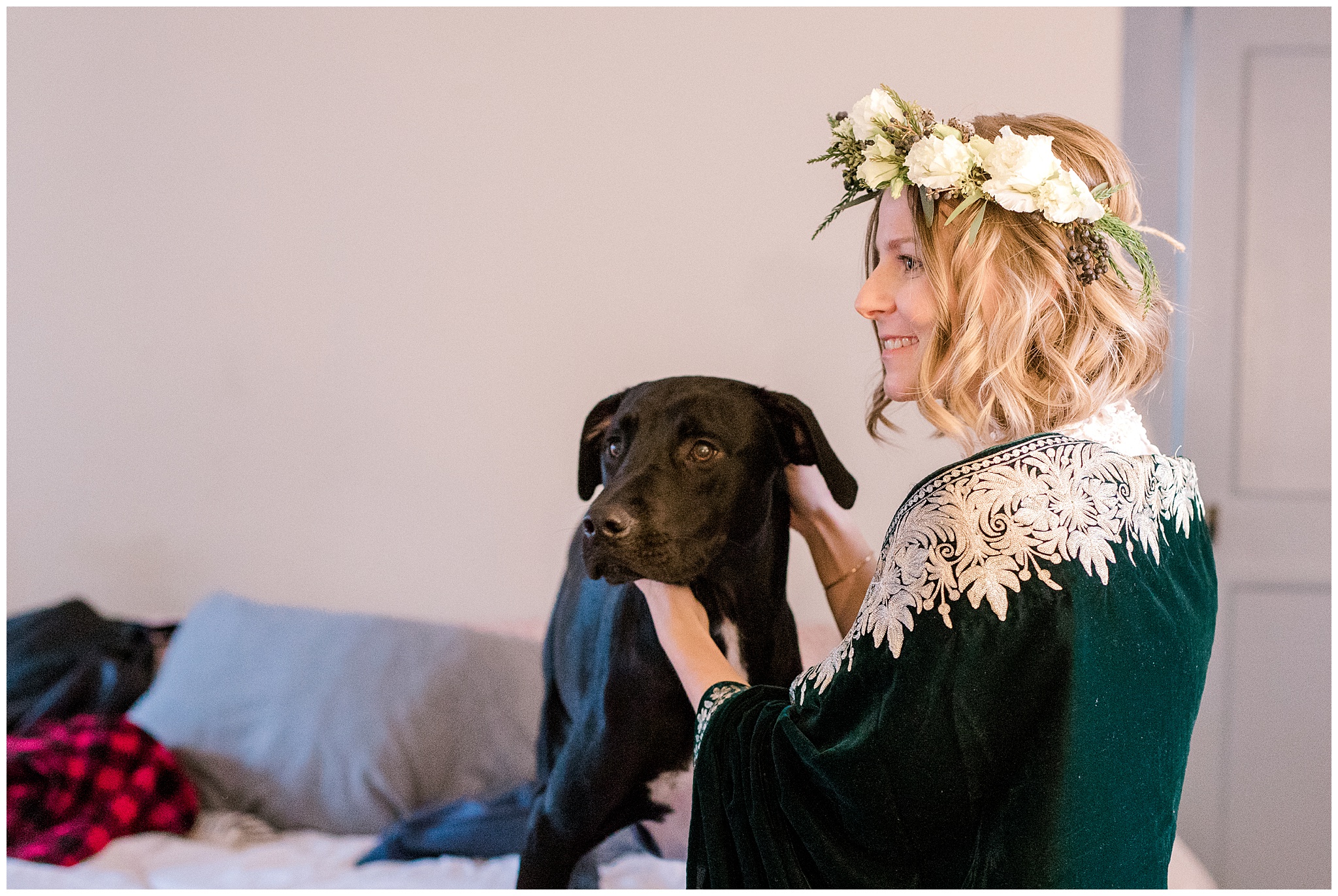 Once everyone was ready, we drove down to Brenton Point in Newport, where we took pictures before the ceremony!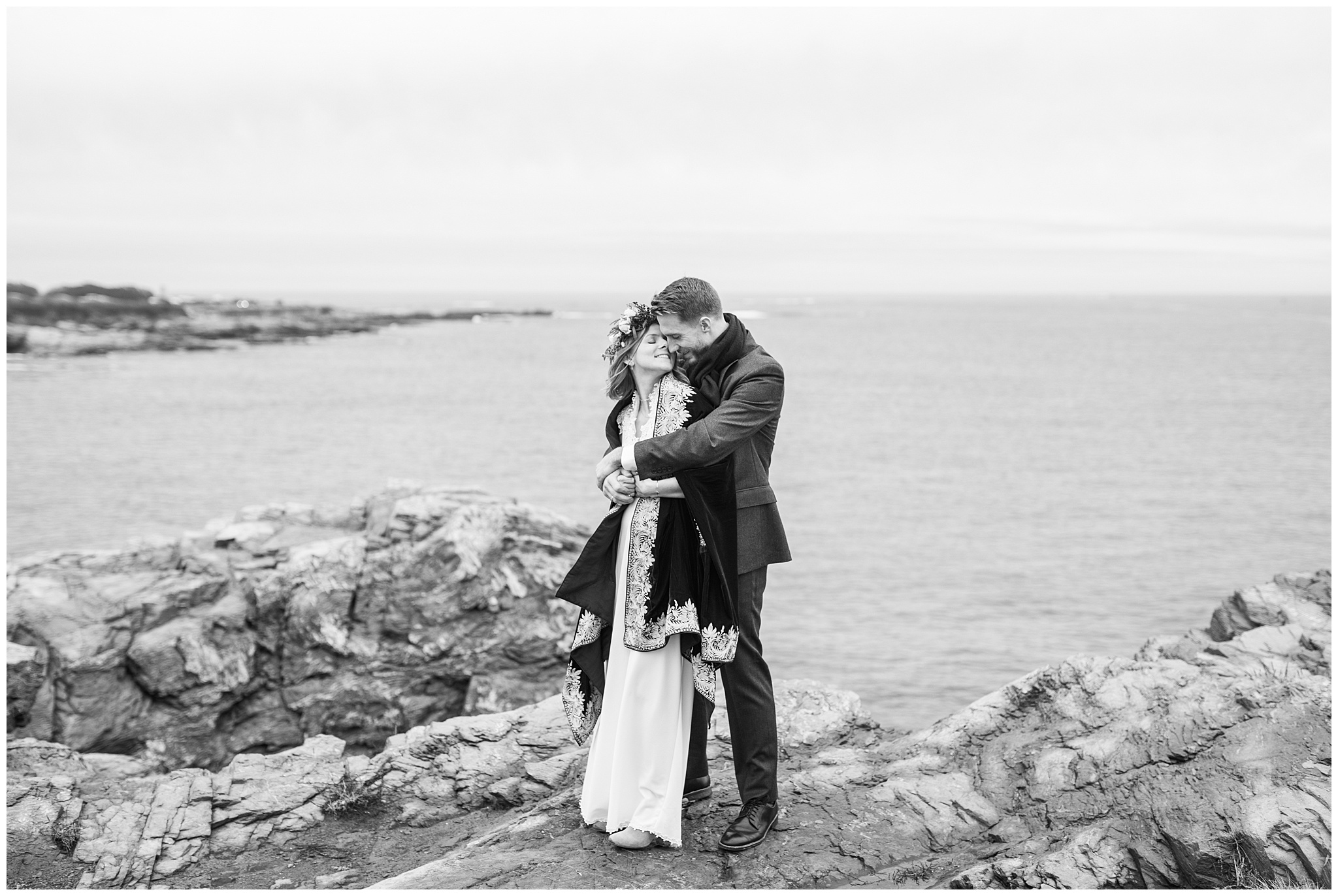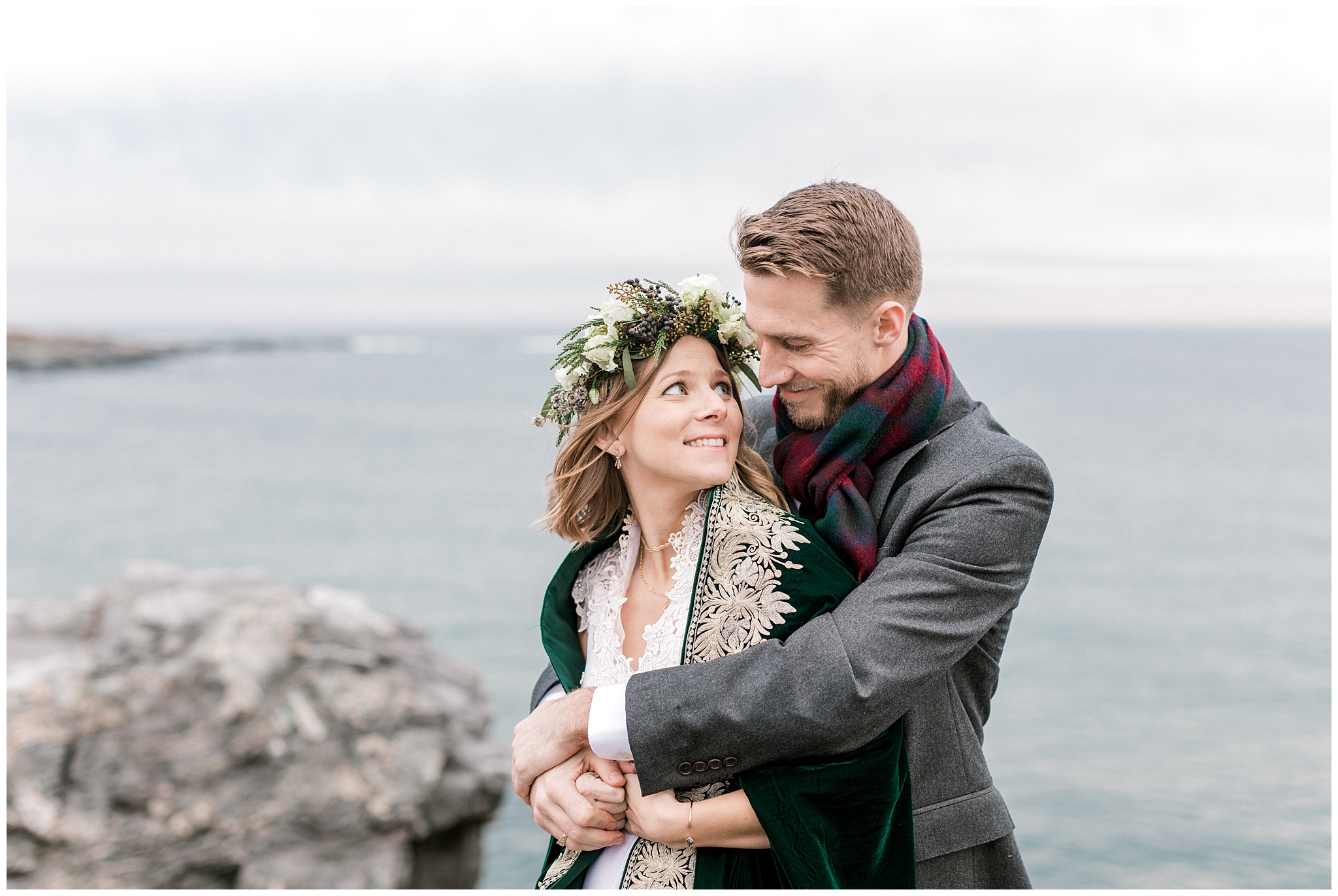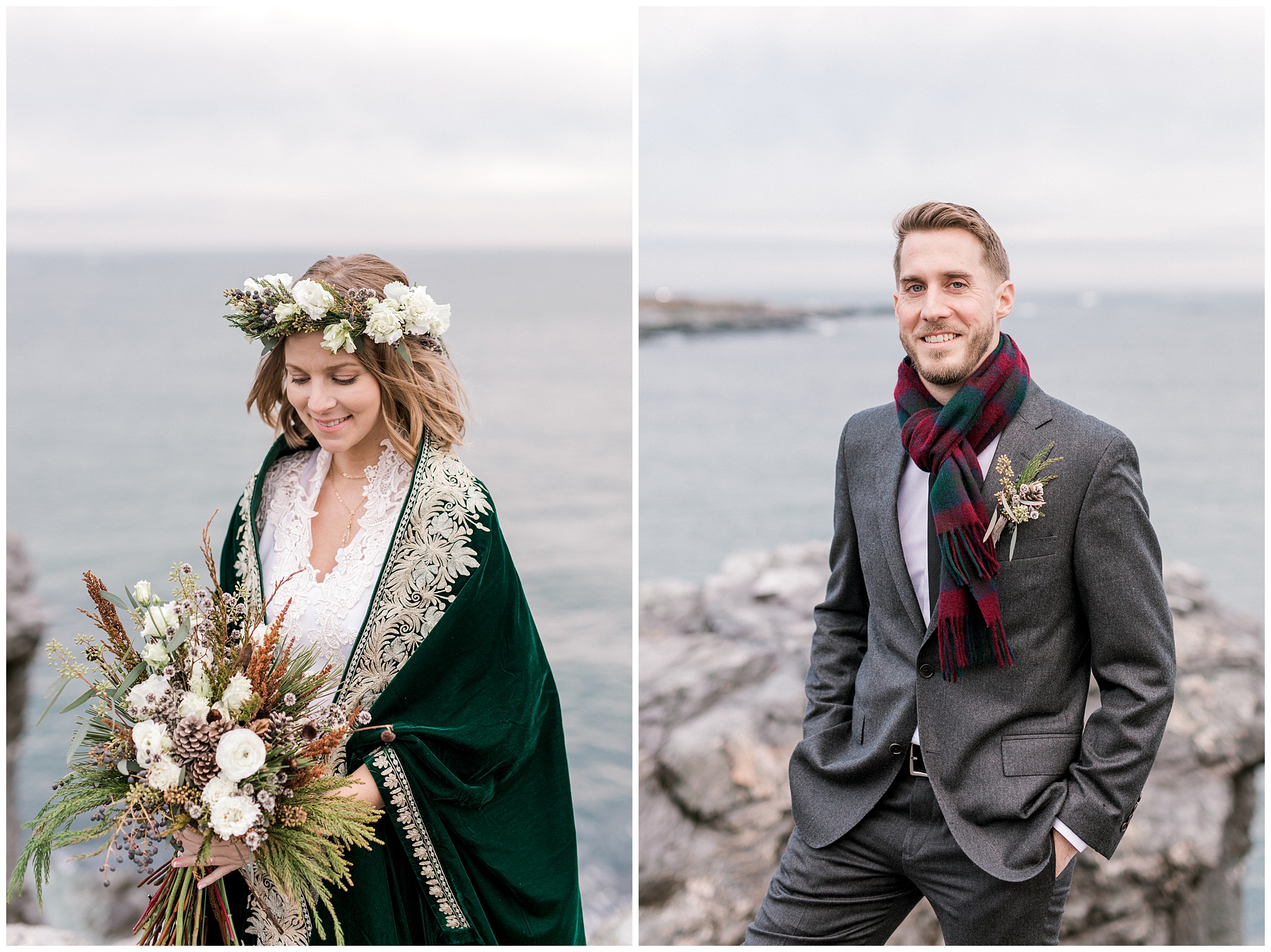 This bouquet by Mimi Arnold at The Farmer Florist is incredible! I love the wintery elements, and how light and modern the bouquet looks! She also created Madeline's floral crown, as well as Po's floral necklace (keep scrolling to see!).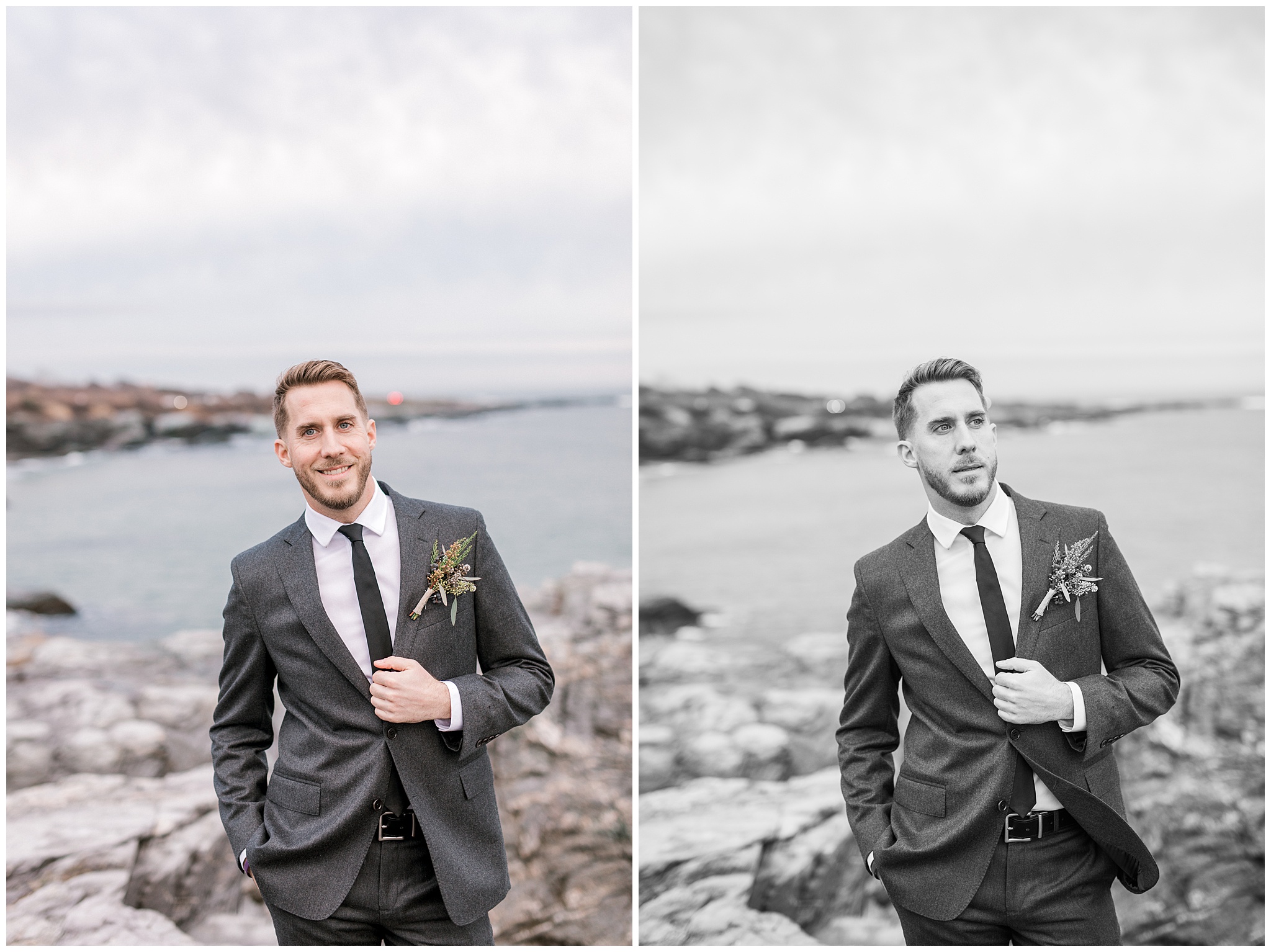 This may be my favorite image of the day (below)! It was so evident that day how much these two loved their pup, and how much Po loved them back!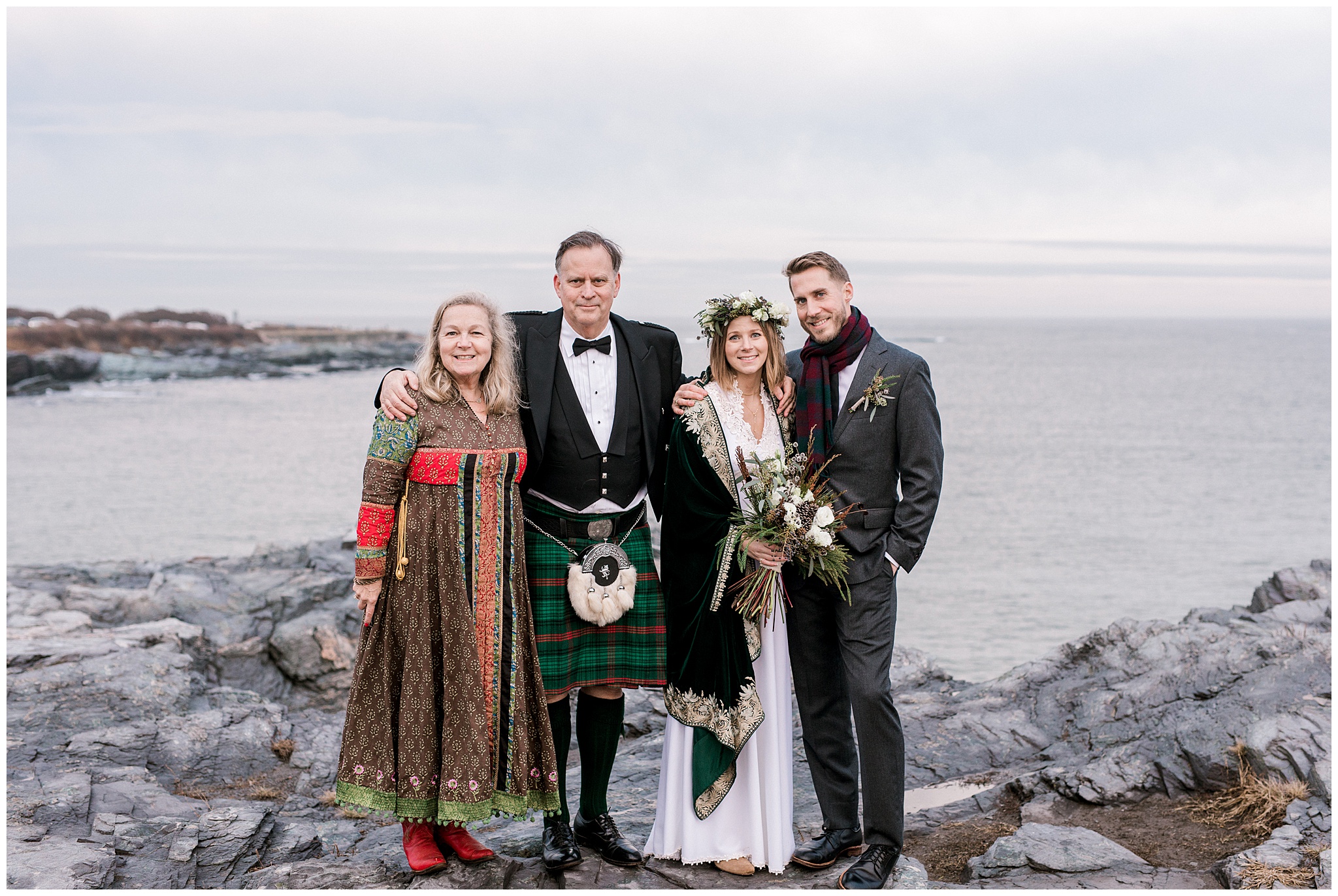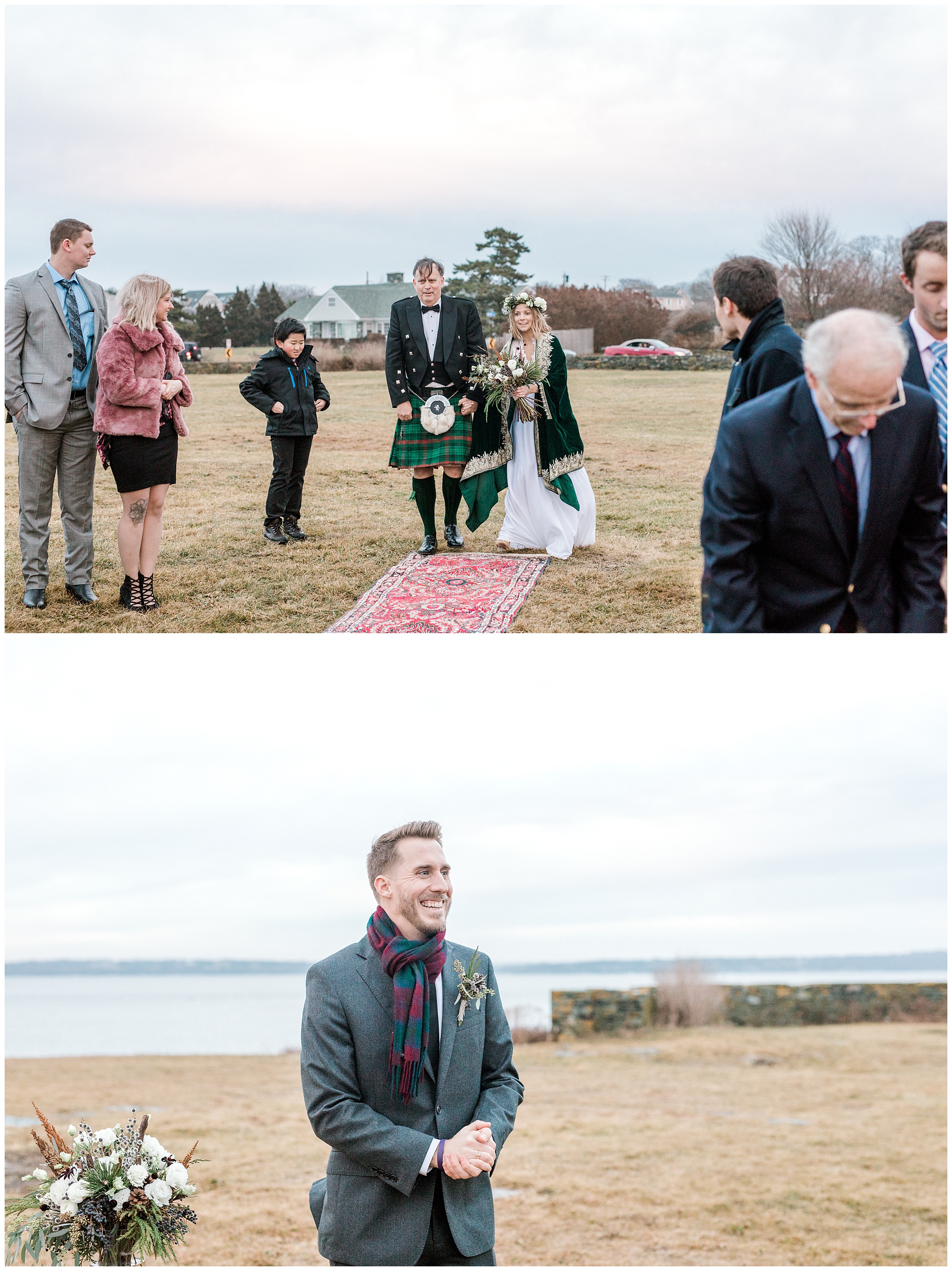 Above, for anyone worried that getting ready together, or doing a first look, will ruin that "walking down the aisle" moment – just look at Kevin's face! You can just see the pure happiness and excitement on his face that he's about to marry his best friend!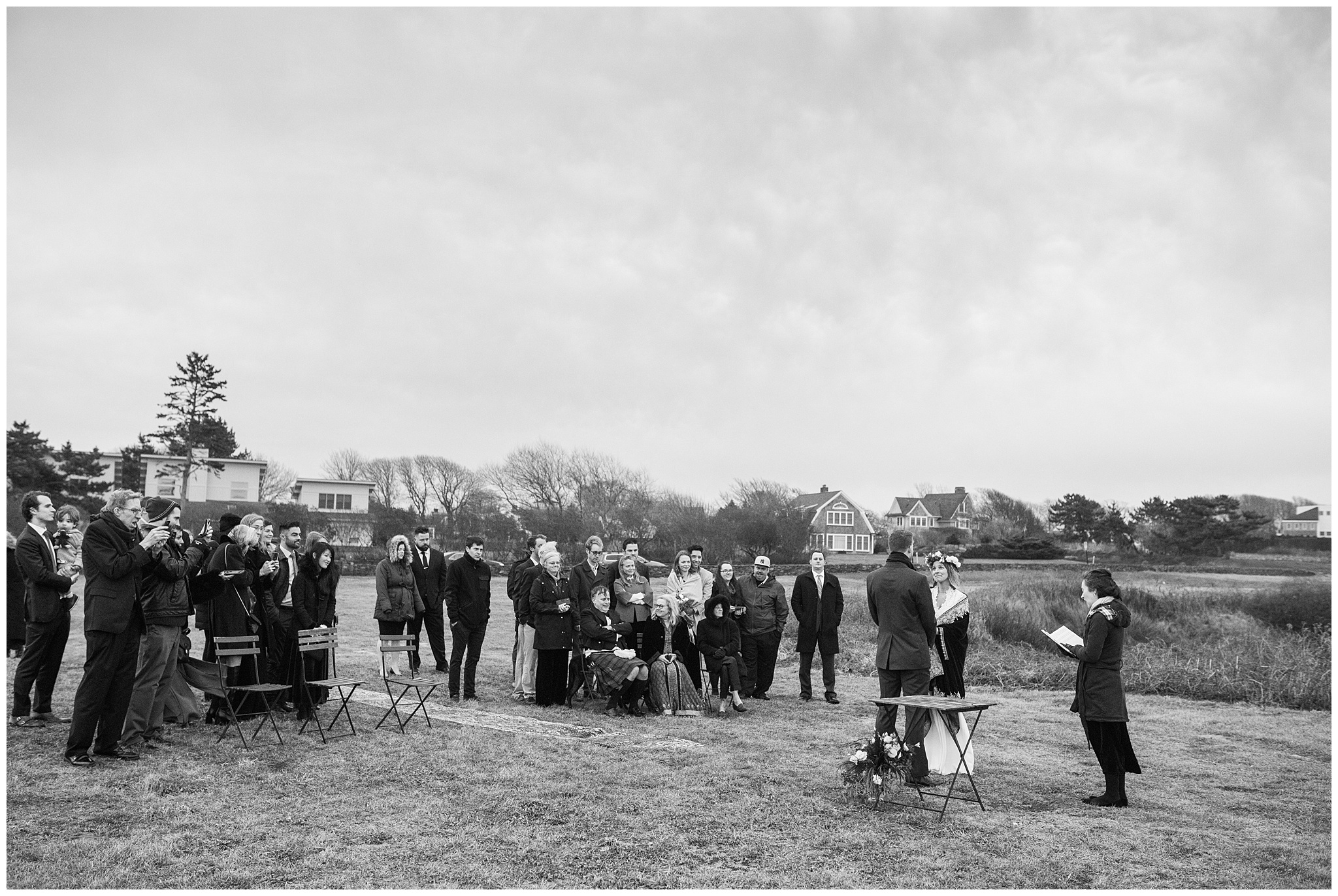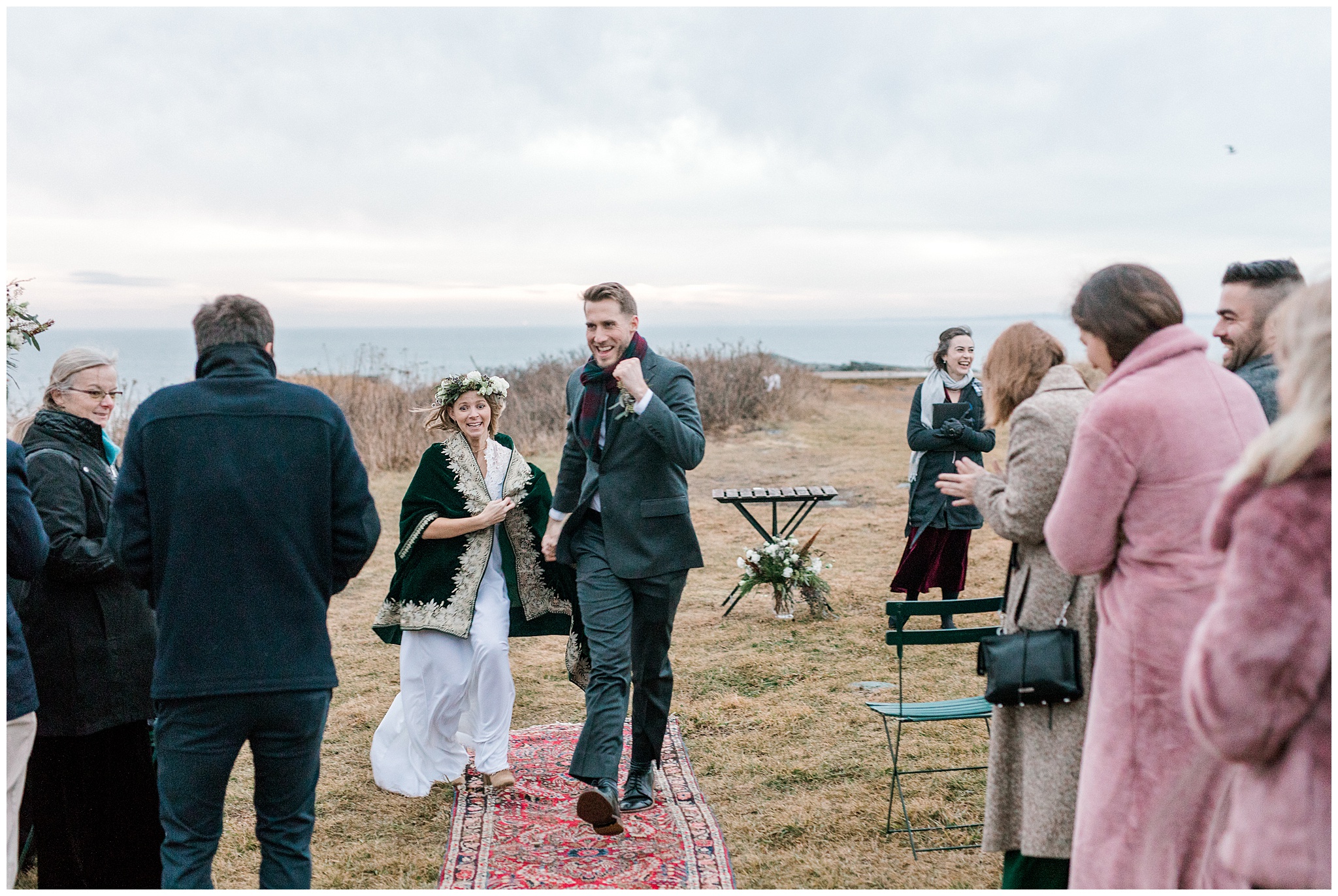 At that point, we all gave hugs, and said goodbye! The newly married couple went to dinner with their friends and family, and then headed to their home to celebrate together! Madeline's Mom was even sweet enough to invite me to dinner, which made me feel so special 🙂 I had a long drive home that night back to Maine, so I declined, but both of their families were so sweet! Thank you so much, Madeline and Kevin, for inviting me to be a part of your big day. I love that you two found each other, because I can tell that together, you're going to do amazing things and make the world a better place!