Kurt and Rachel's Granite Ridge Estate Wedding | Norway, Maine Wedding Photographer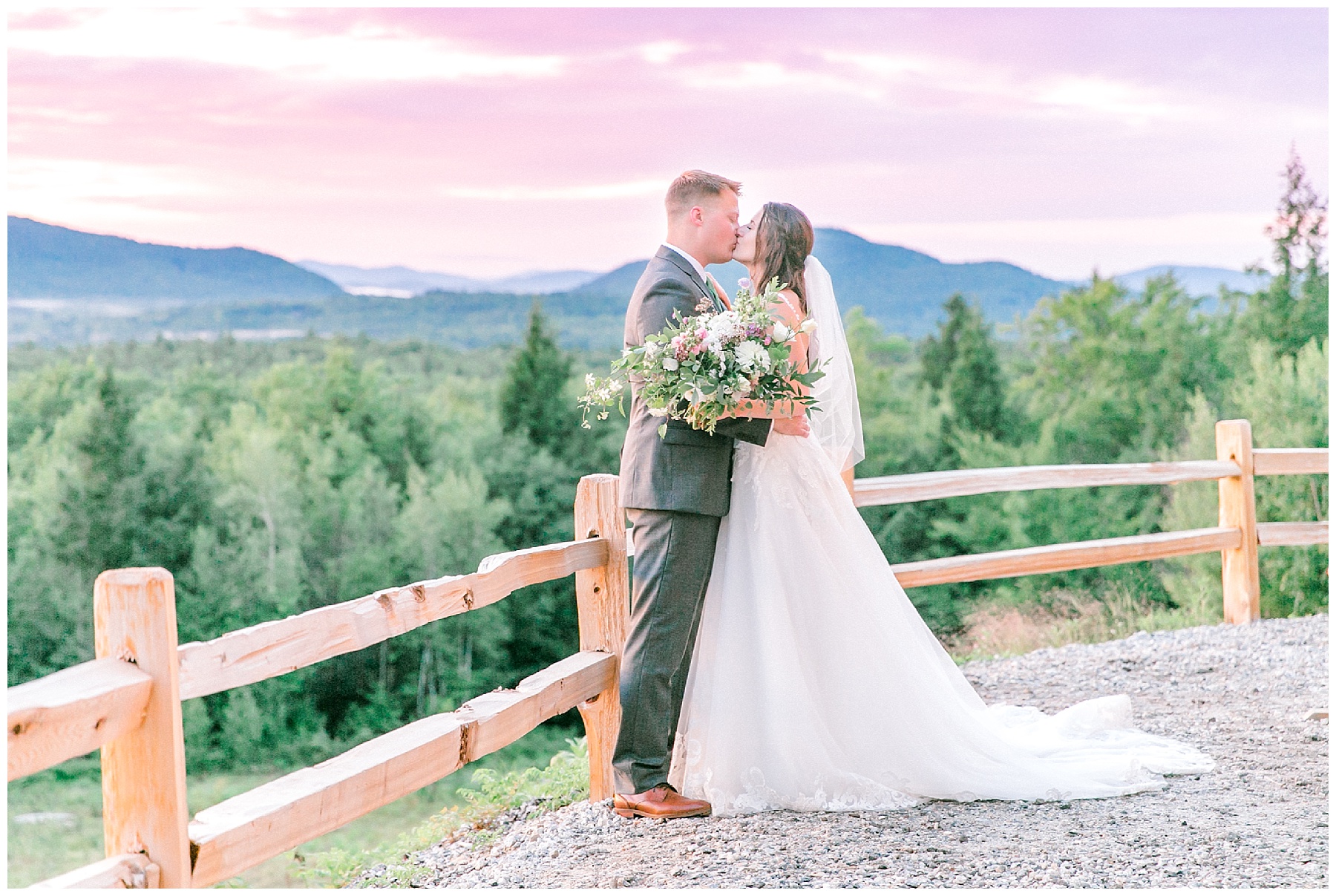 Rachel and Kurt met as college freshman at University of Maine in Orono more than 6 years ago. They share a love of family and nature, so holding their wedding at Granite Ridge Estate in Norway, Maine, surrounded by mountains and all of their loved ones, was a no brainer.
When they described their wedding to me, they told me it would be down to earth, with fairytale and nature elements. It's only fitting that their venue overlooked the white mountains, where Kurt proposed to Rachel.
When I arrived on that August morning, it was pouring rain out. My assistant and I were running in between the car and the venue trying to bring our bags in and set up our gear. We found Rachel in one of the cabin bedrooms, relaxing with a glass of champagne with her Matron and Man of Honor. Who says all your bridesmaids have to be girls?! The first thing she showed me was her shoes, and my jaw dropped. I have never seen shoes like these before, and I LOVED them! As a 1st grade teacher, I think this was Rachel's way of bringing some lighthearted fun into her day! Oh, and during the reception, The Good Food Store provided a pasta buffet! It was honestly one of the best meals at a wedding that I've ever had! Scroll down to see all the pictures, and read more about this incredible wedding!
Venue: Granite Ridge Estate and Barn, Norway, Maine
Florals: Broadturn Farm, Scarborough, Maine
Hair/Makeup Team: Emma from Bei Capelli, Scarborough, Maine
Caterer: The Good Food Store, Bethel, Maine
Dress: Andrea's Bridal, Portland, Maine
Cake: European Bakery, Falmouth, Maine
Photographer: Andrea Simmons Photography LLC, Augusta, Maine
Assistant/Second Photographer: L. Stevens Photograpy, Winthrop, Maine
One of my favorite small details of the day – Rachel had her grandmother's handkerchief tied around her bouquet, how sweet is that?!
Above, I love the men's reactions to seeing Rachel in her gown for the first time!
Above right, this was when Rachel "bridesman" stepped behind her while looking into the mirror saying something along the lines of "We look good, don't we?" Haha!!
Below, Rachel's Dad seeing his little girl for the first time in her wedding dress!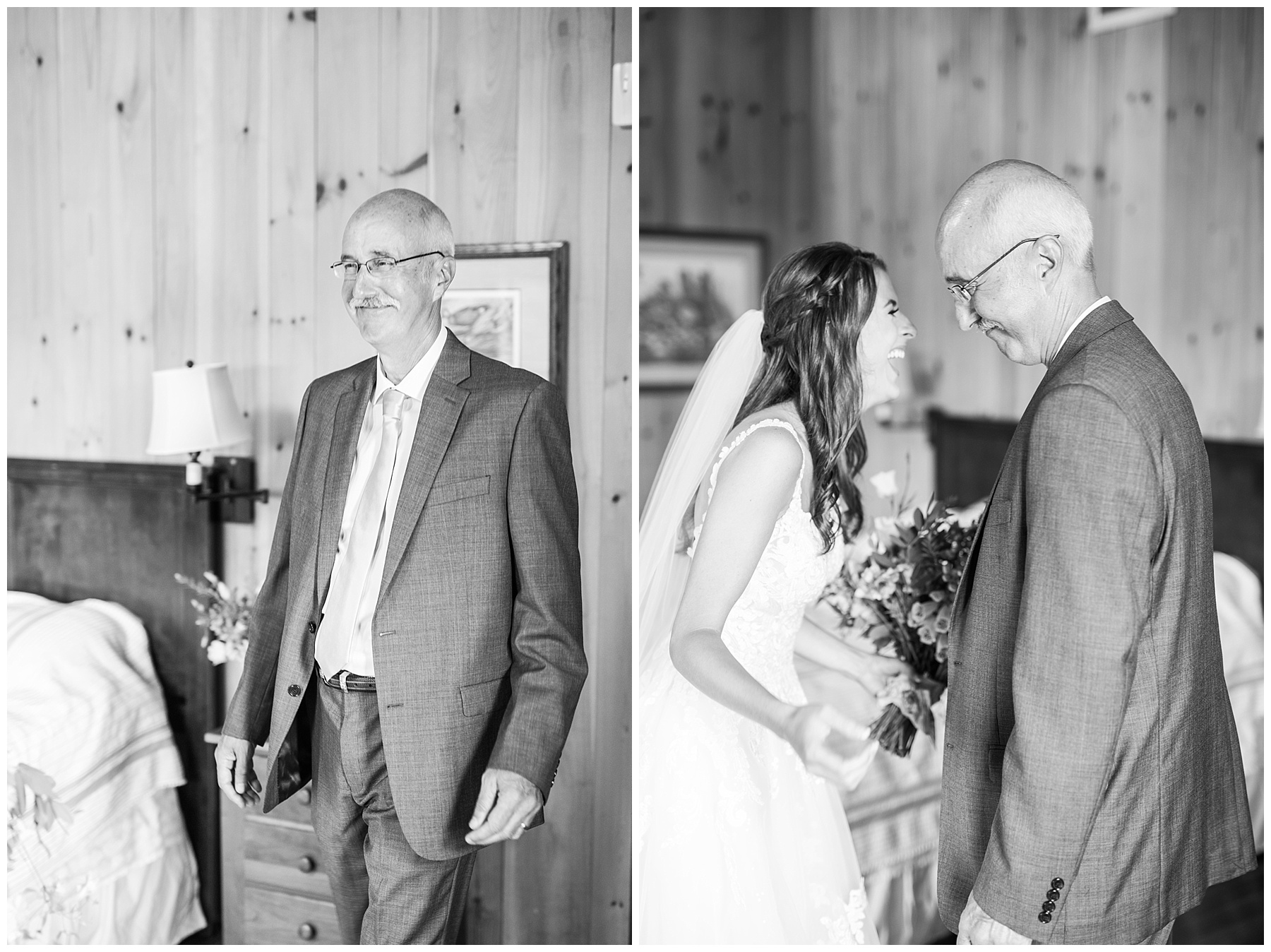 Kurt and his groomsmen finish getting ready in the barn. The rain had just started to taper off, but since everything was already set up for a ceremony in the barn, the decision was made to have it in their anyways!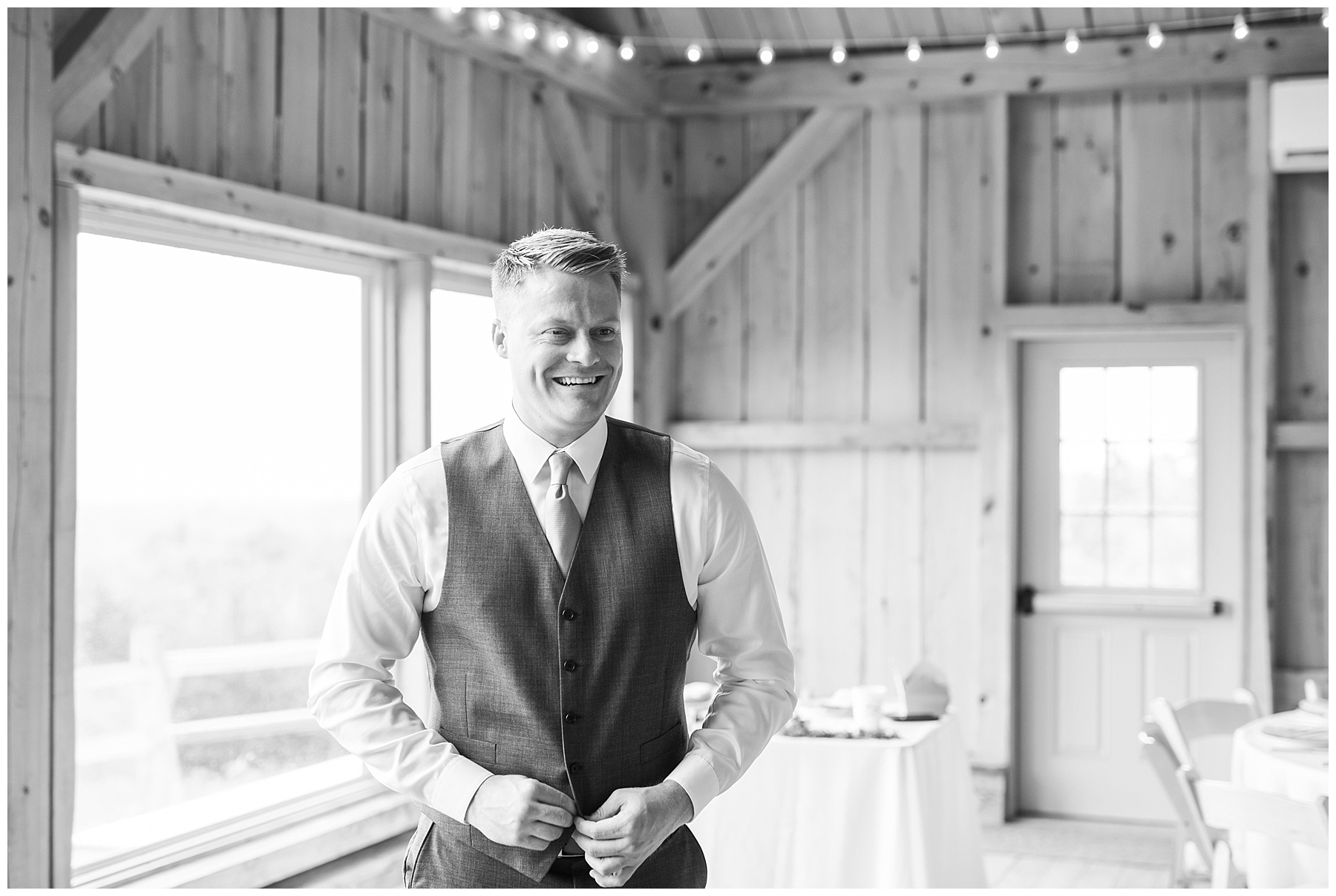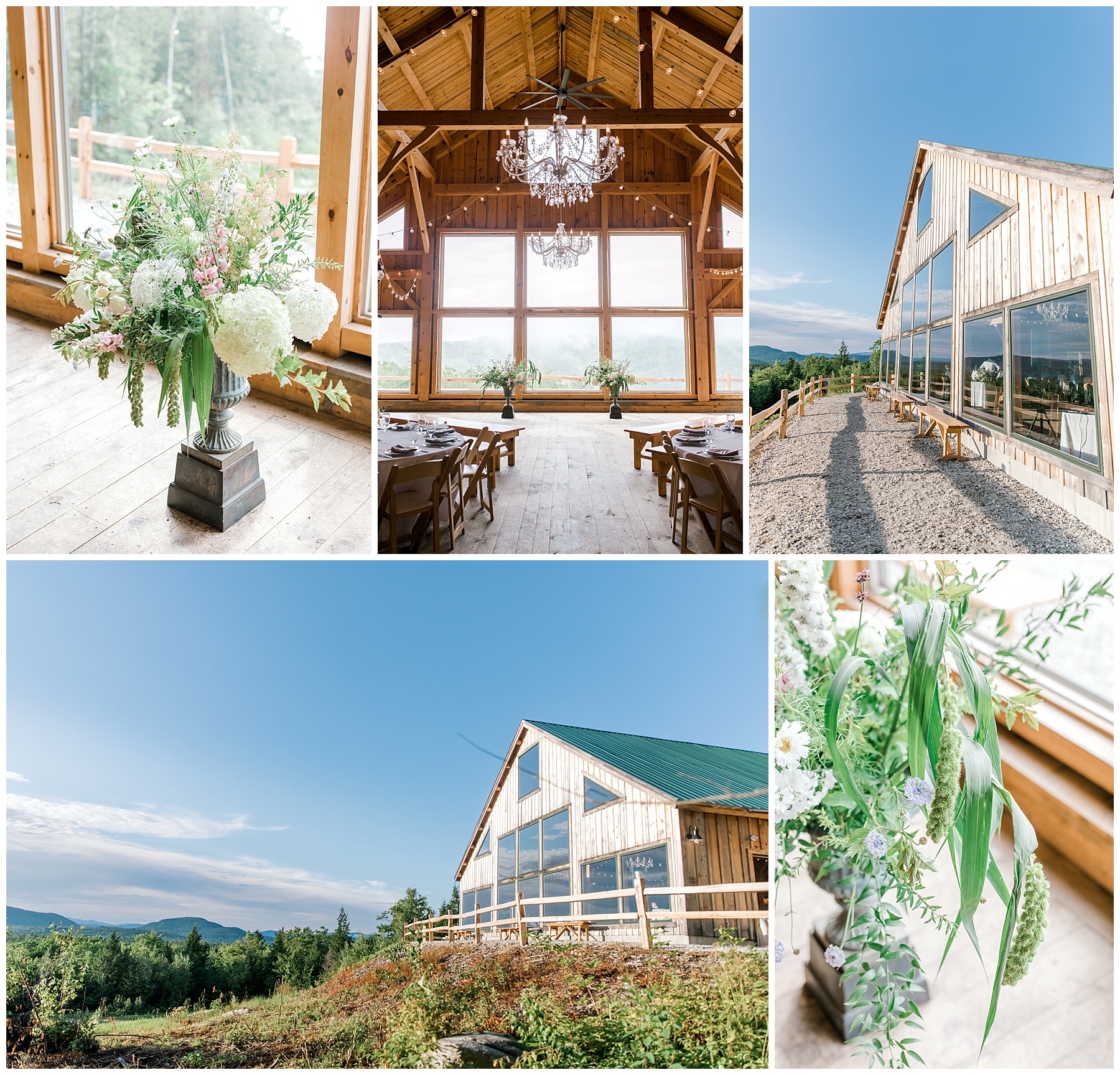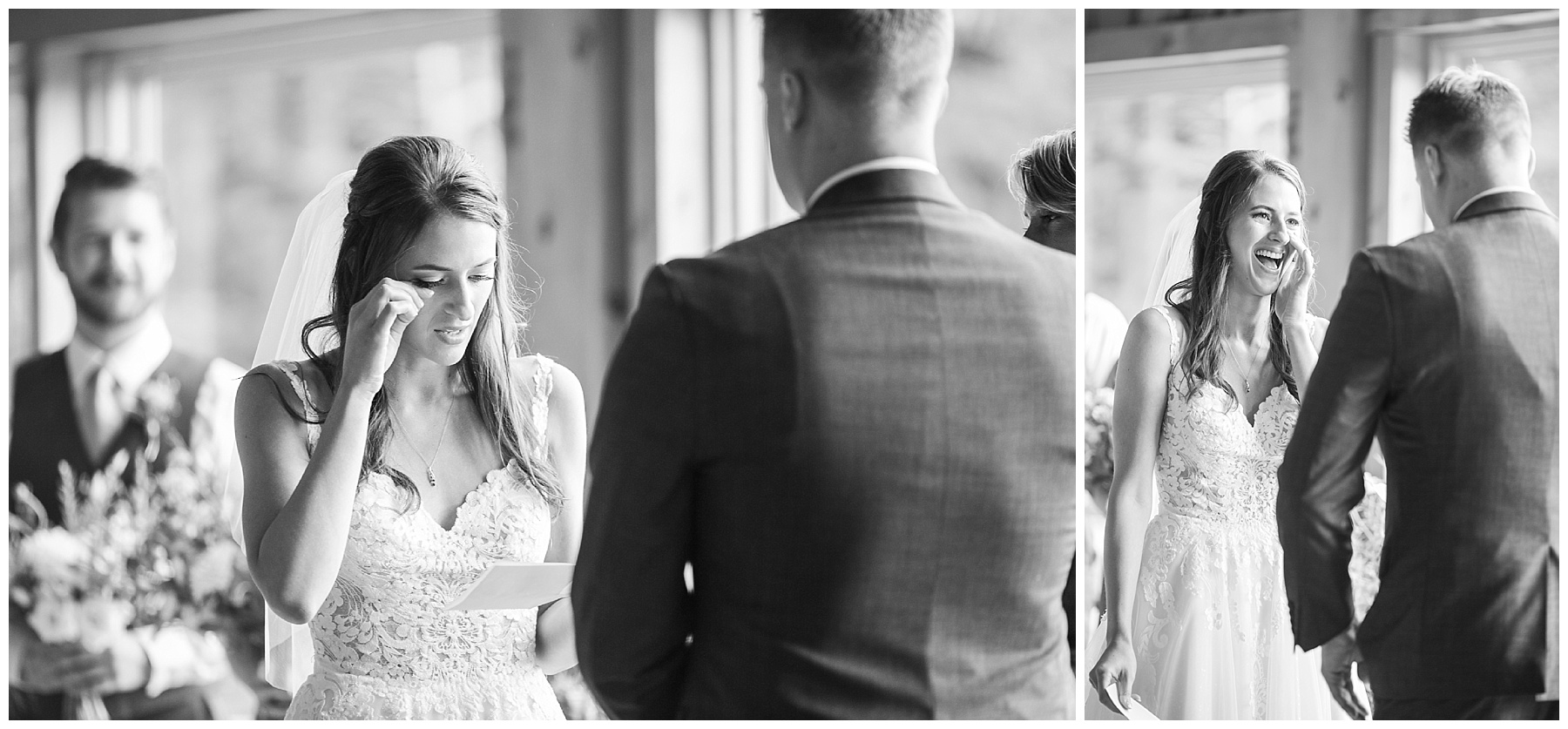 The sun came out literally a minute or two before their first kiss! Below you can see Rachel raising her hand, thankful that the sun was finally shining in!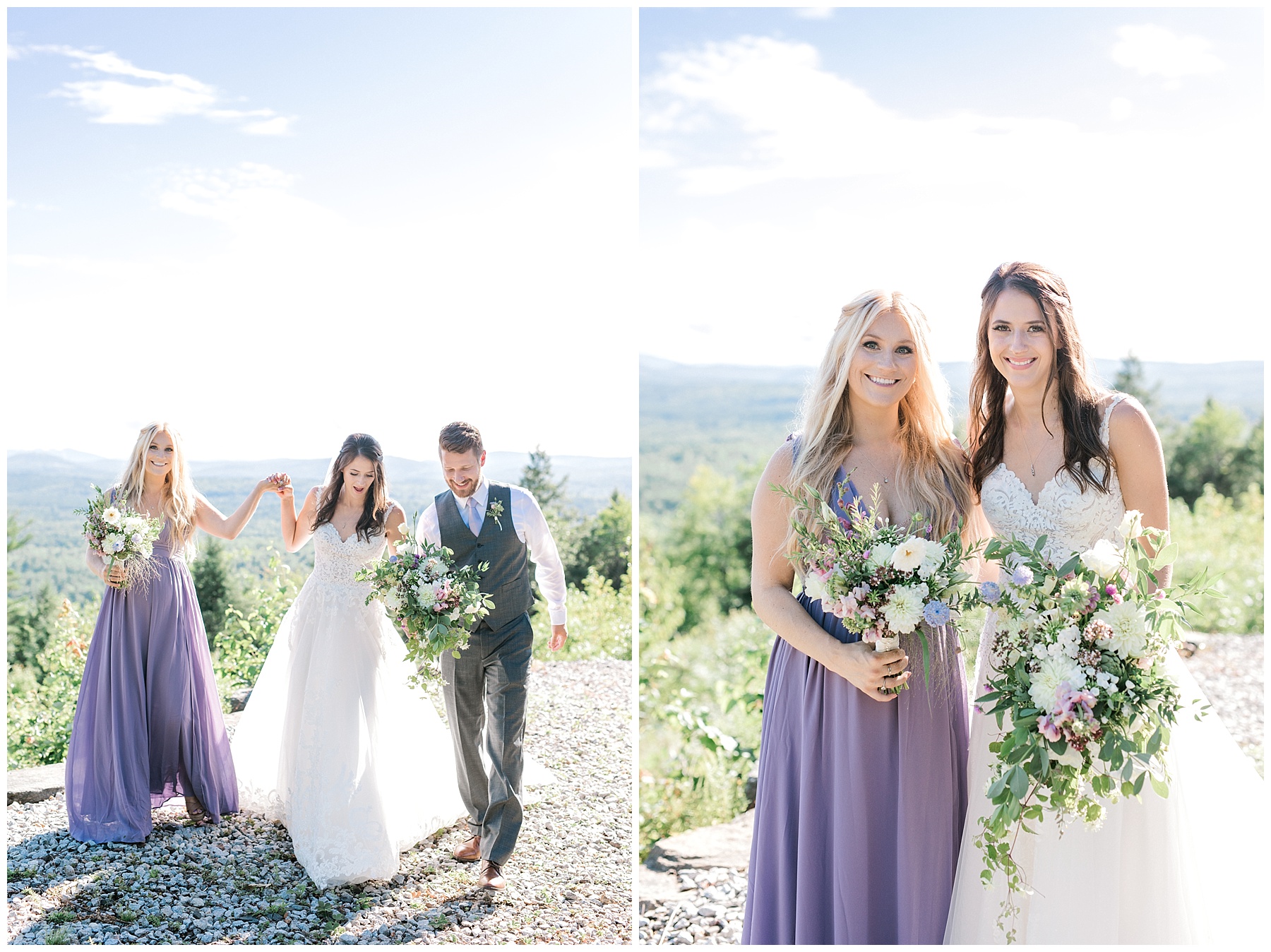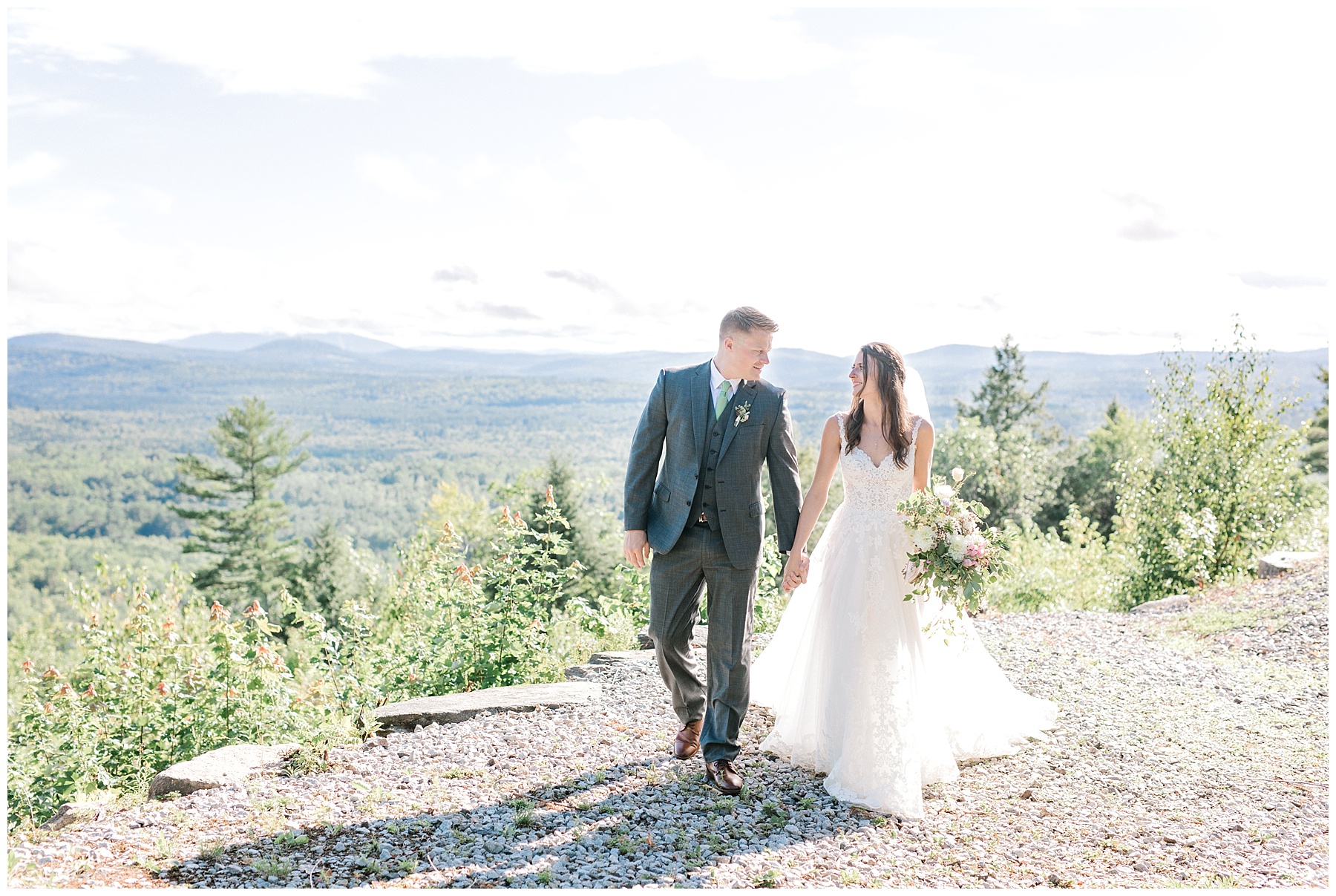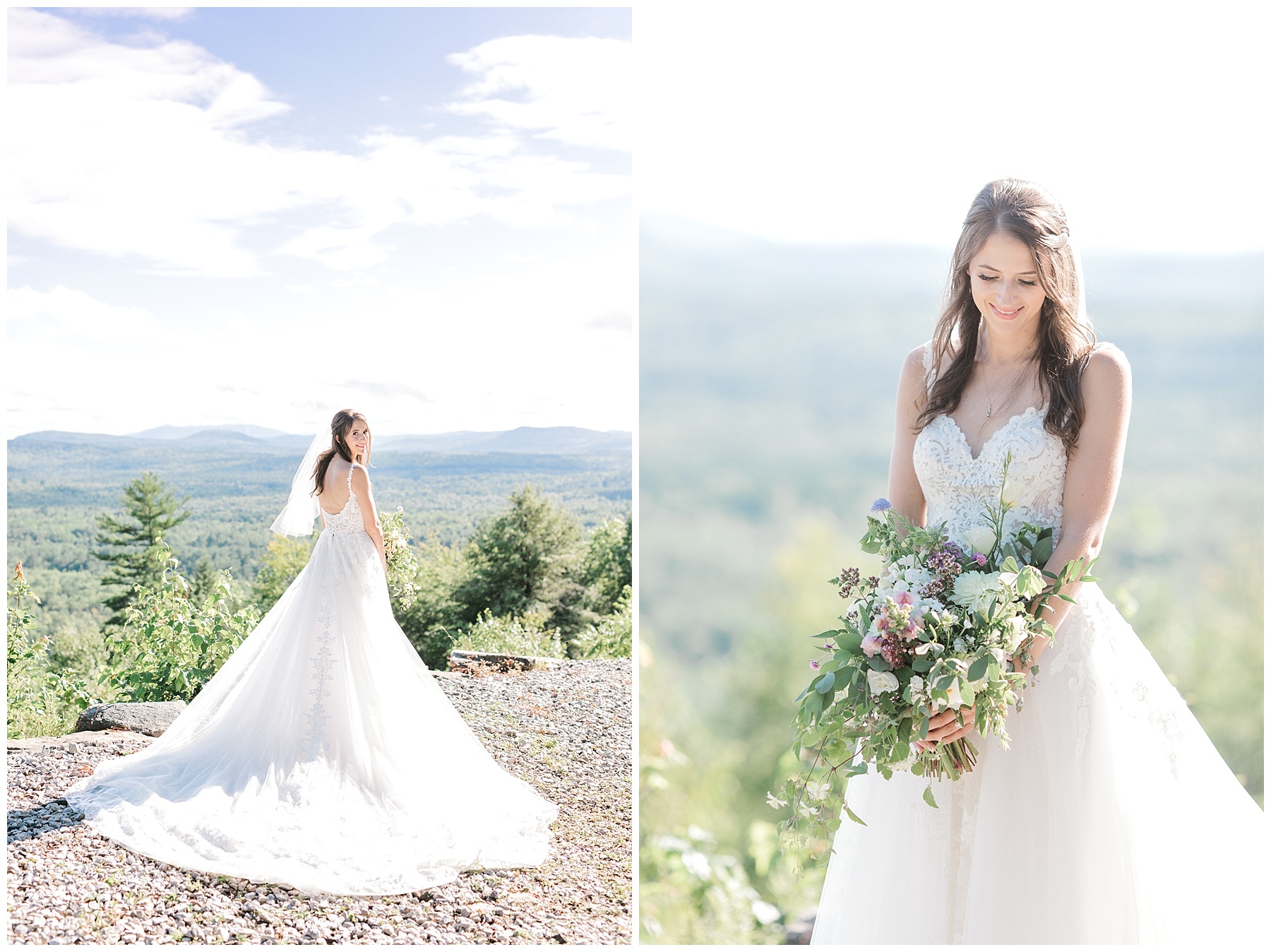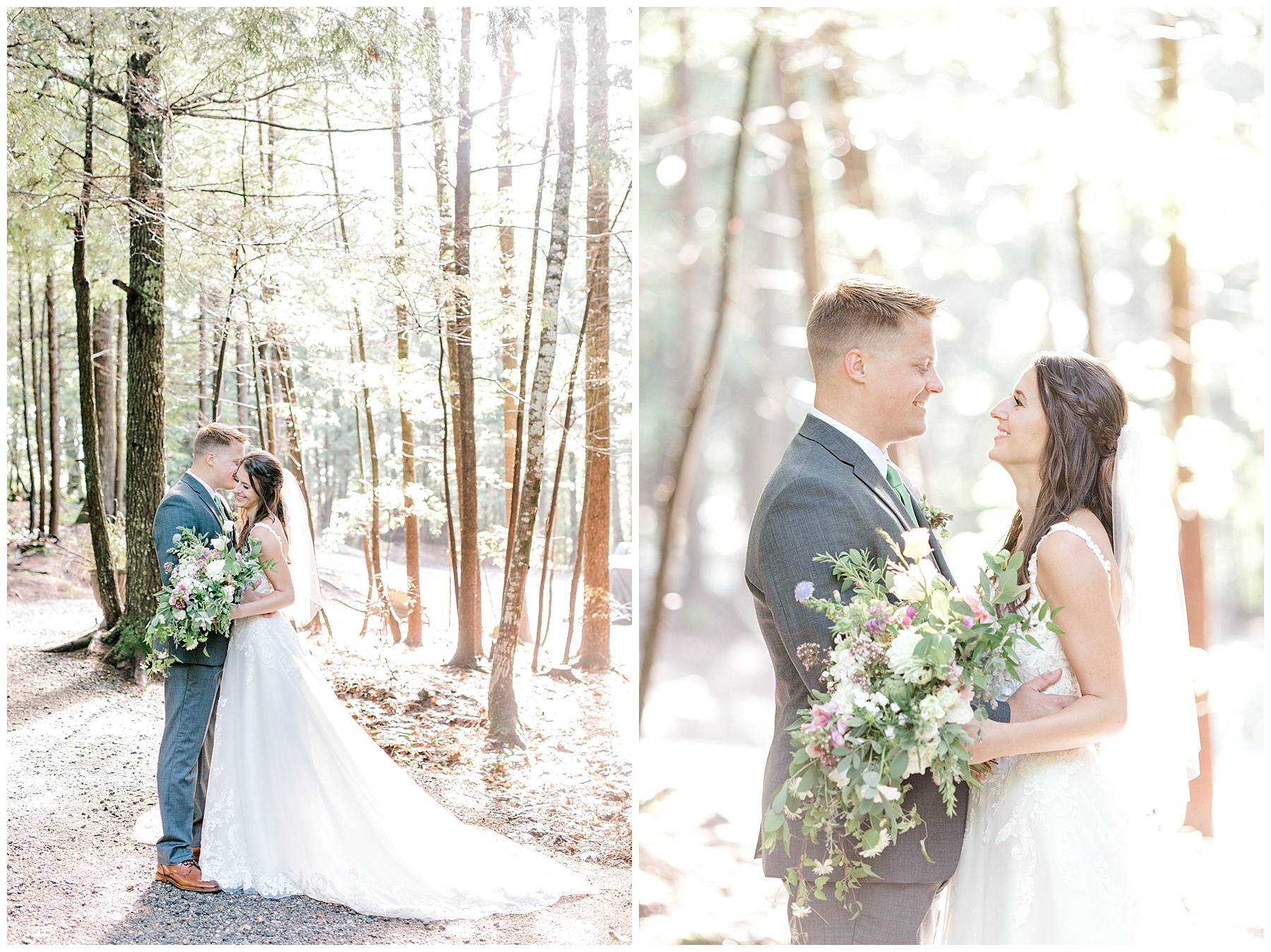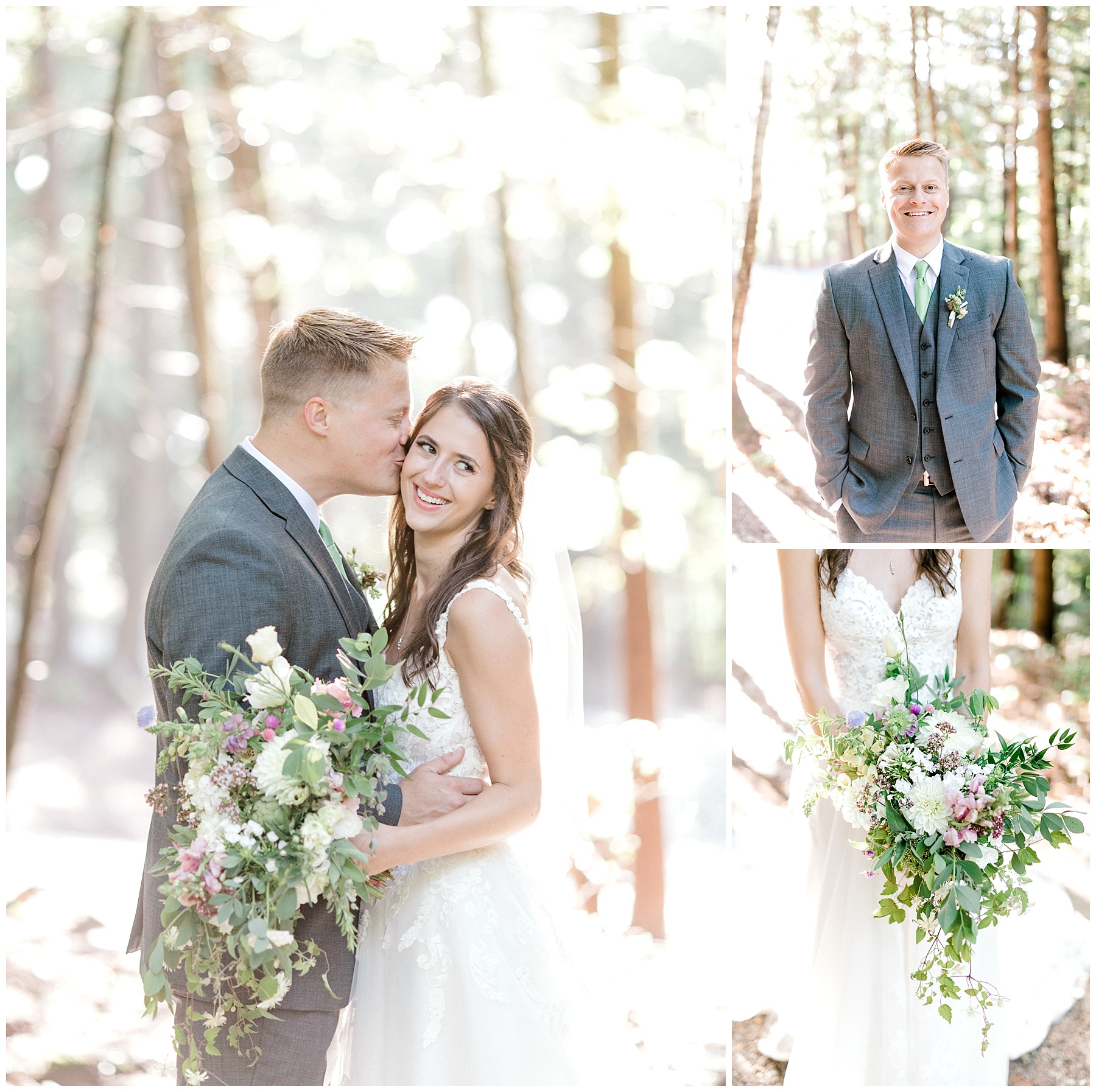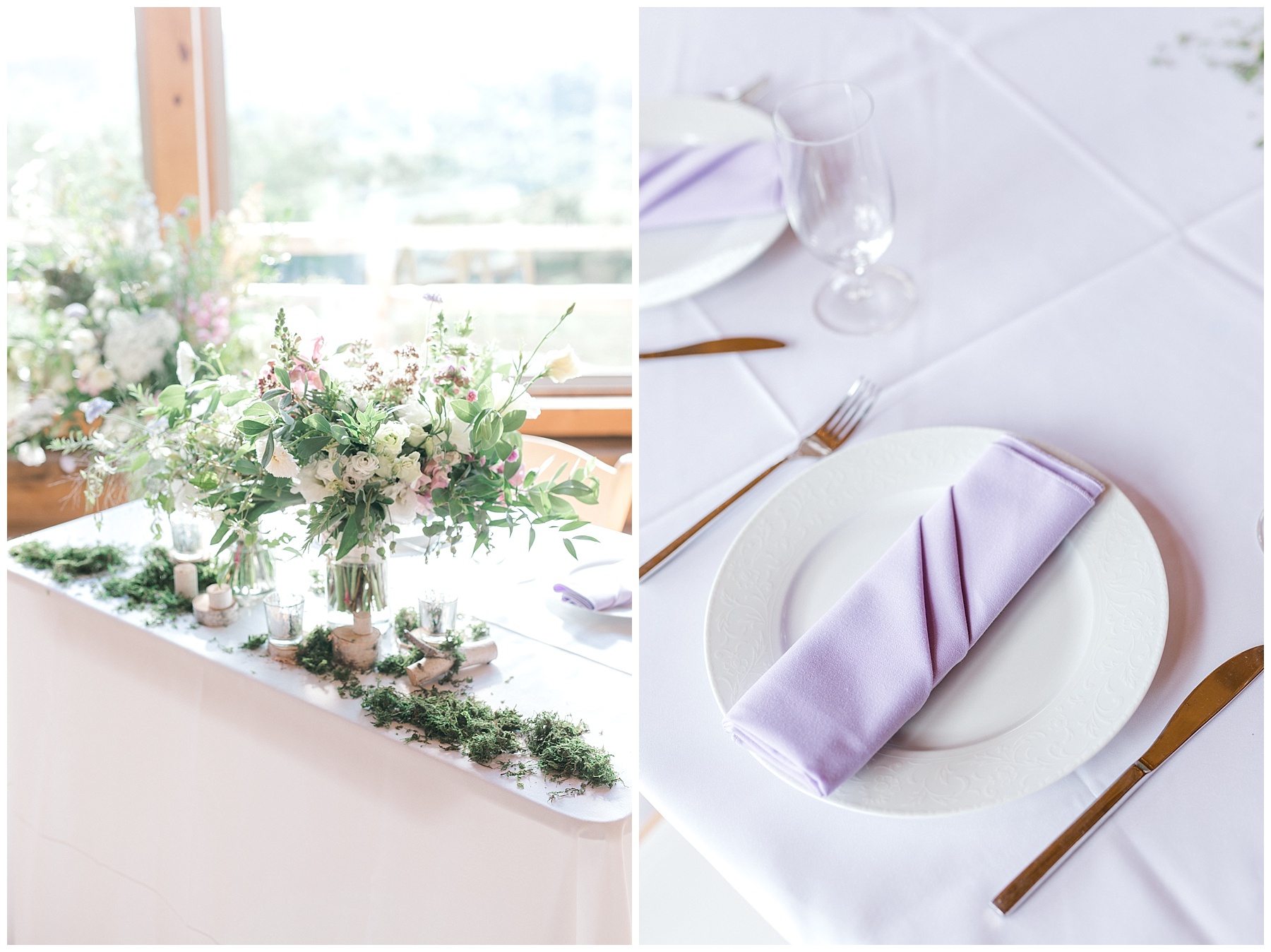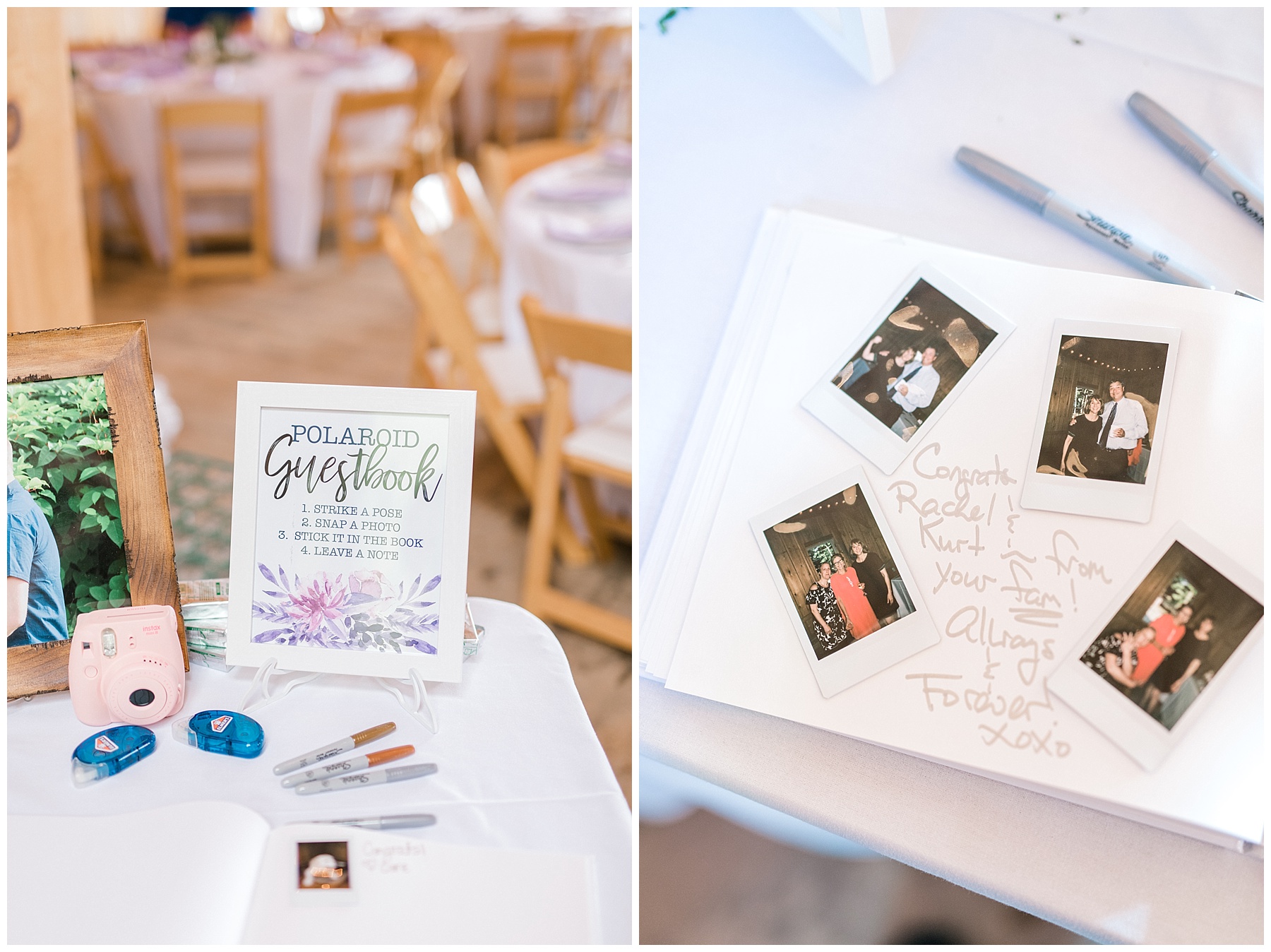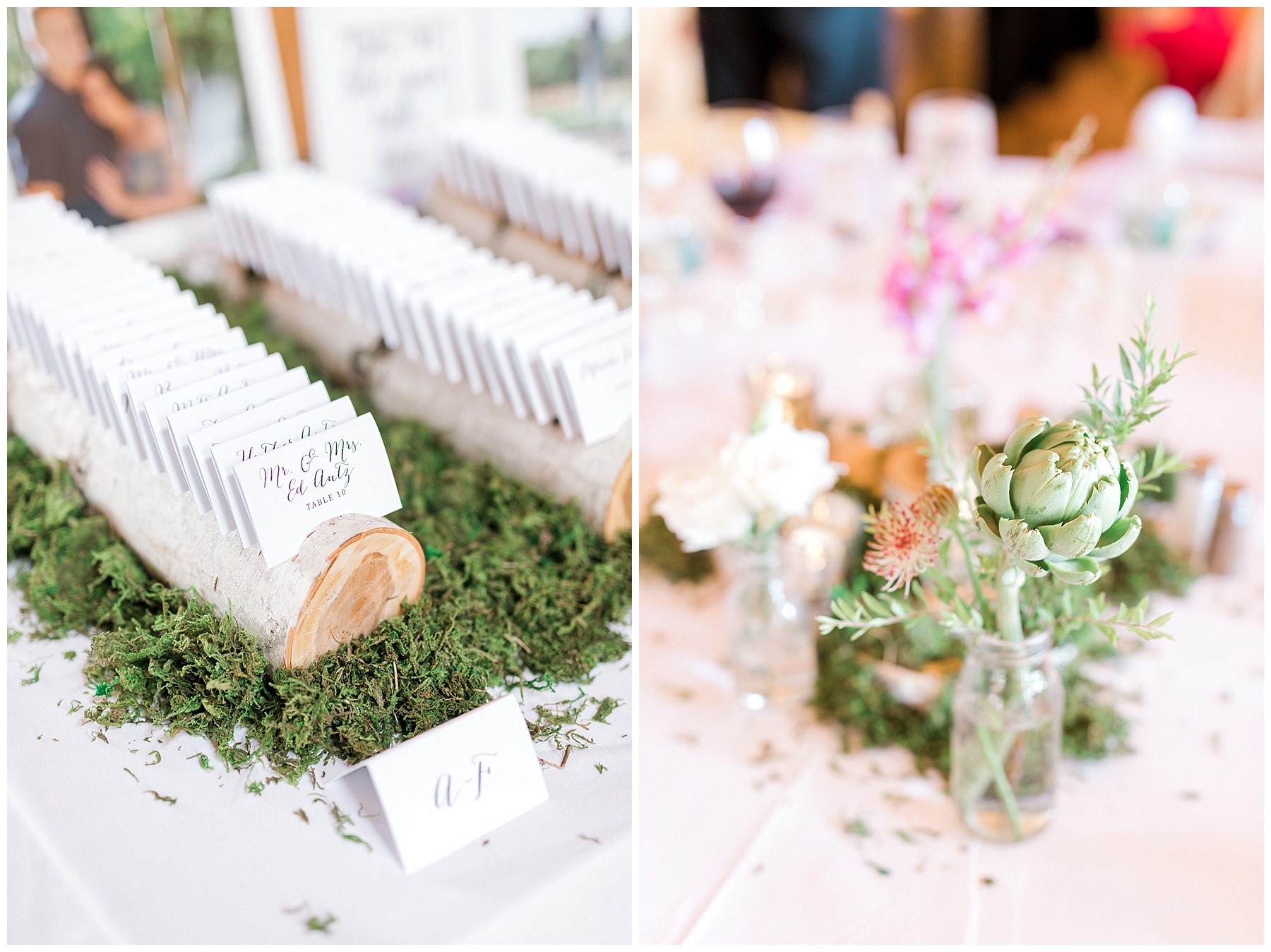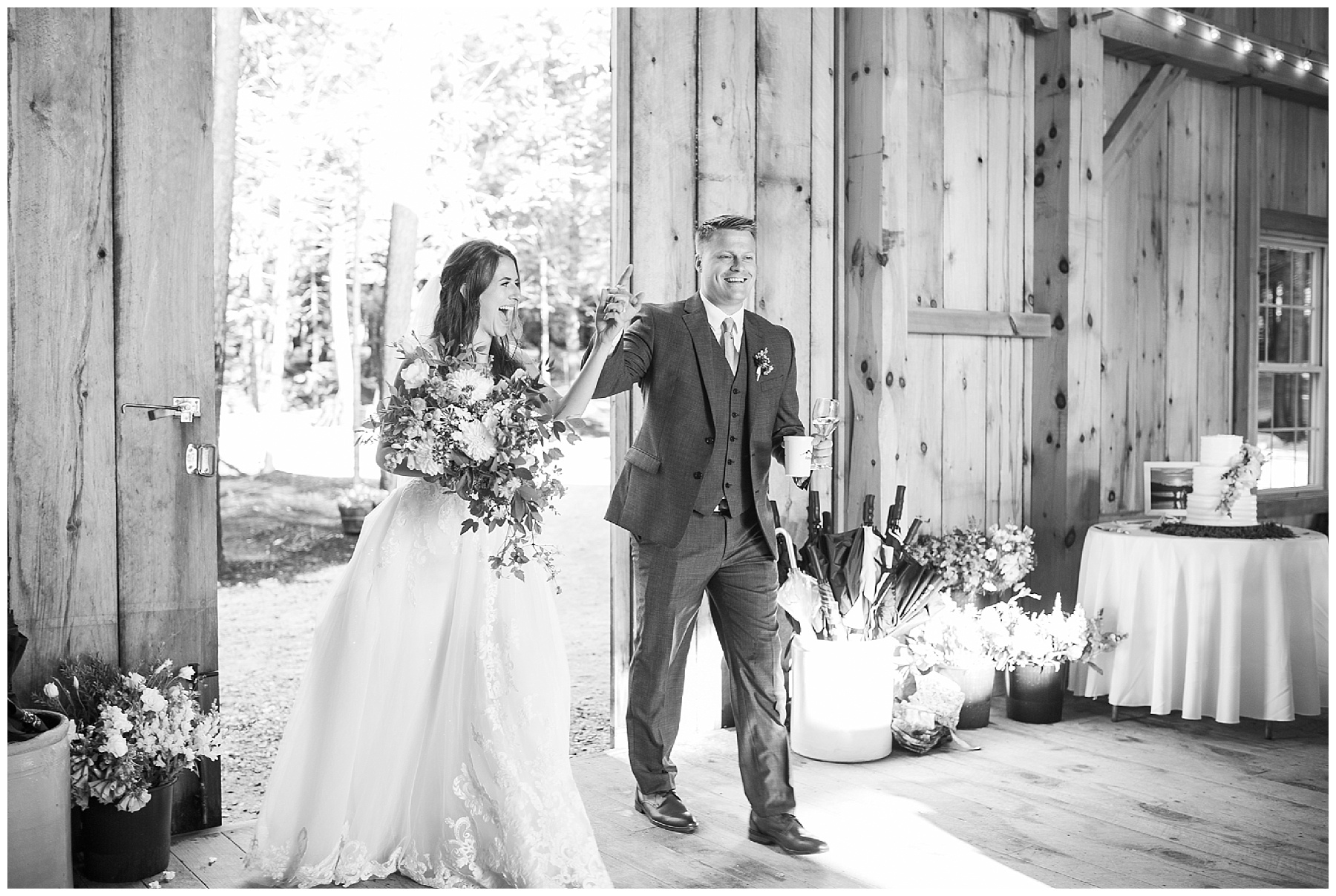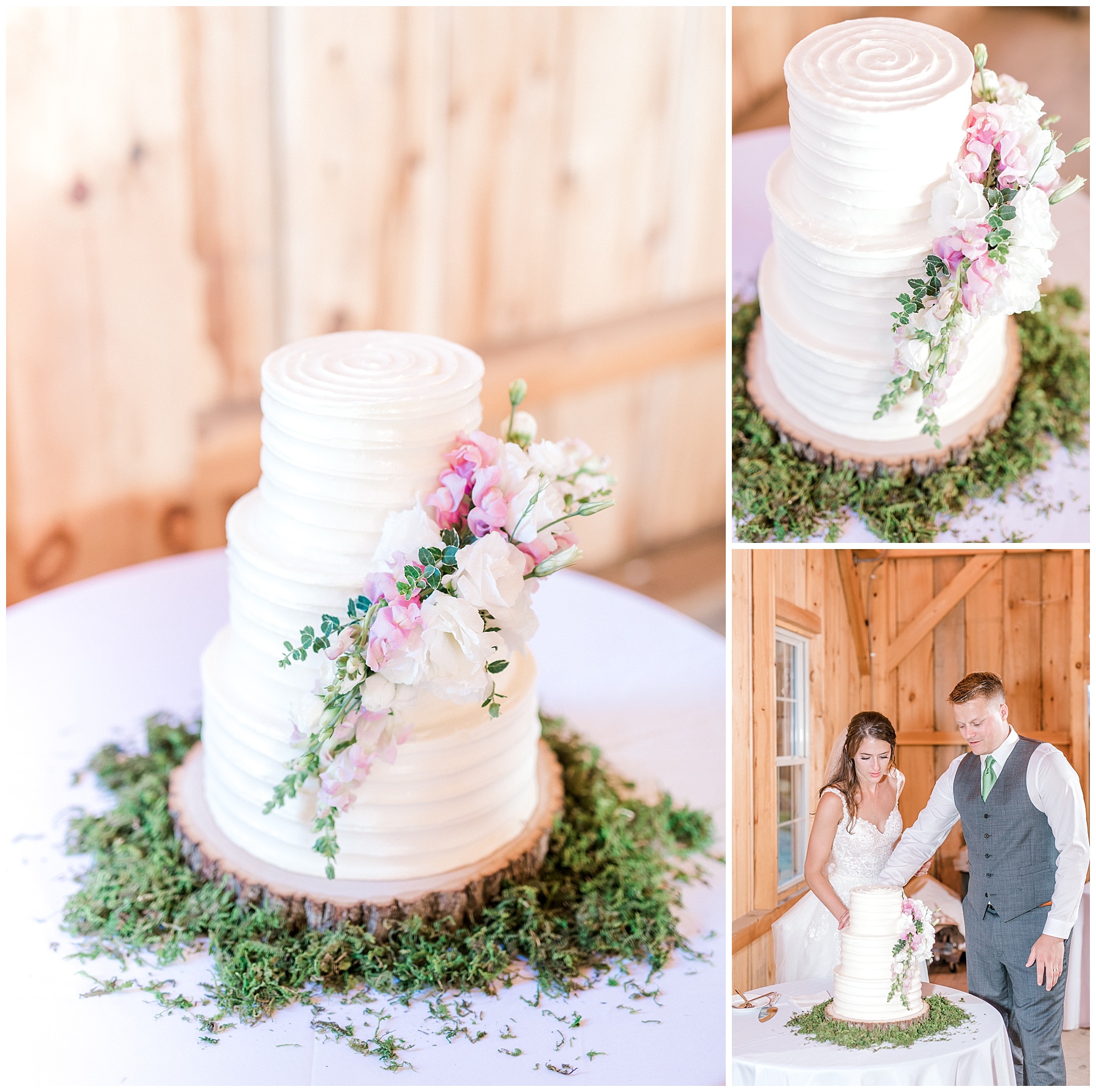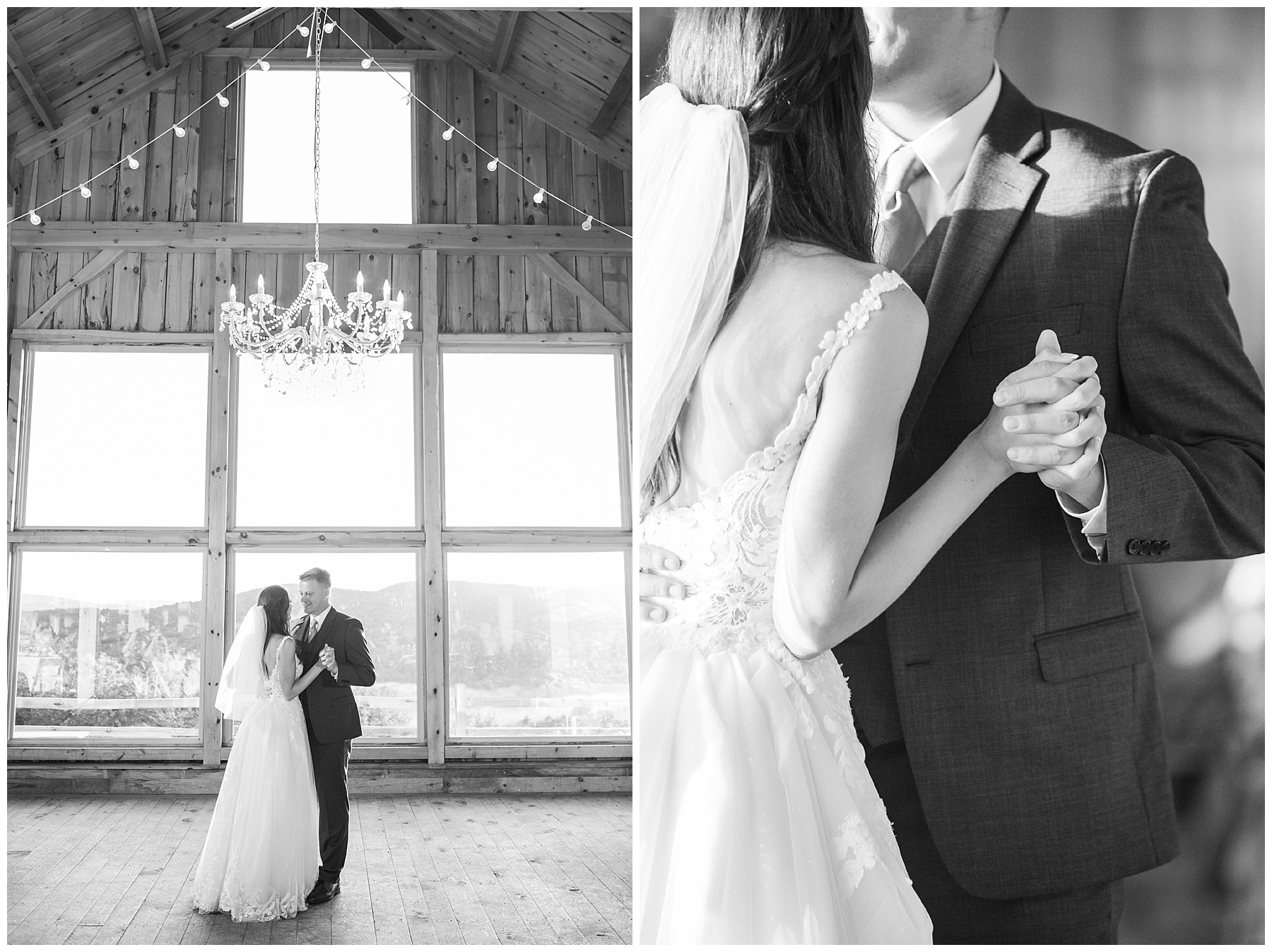 Right before I left, I took the couple outside for some sunset pictures. After such a wet, rainy day, we were blessed with an incredible sunset! The pink and purples in the sky were to die for!