Matt and Jessi's Wedding at "The Hive" | Brownfield, Maine, Wedding Photographer
Even with a rainy forecast, this cloudy day was full of bright smiles, sunflowers, birch trees, and love! I'm slightly obsessed with the mountain backdrops at this venue, just see for yourself!
Jessi and Matt went to high school together, but didn't start dating until only a few years ago, after they reconnected. Last May, they were on a trip for Matt's work in Hawaii. Matt had planned a beautiful sunset proposal, but the weather wasn't cooperating, and it ended up being a very windy and rainy evening instead! Of course, that really didn't matter, as these two made the decision to spend the rest of their lives together.
For their wedding, they knew they wanted something more natural and relaxed – a weekend in the mountains with their friends and family. They found The Hive, a property rental in Brownfield, and the rustic cabin and surrounding birch trees was exactly what they were envisioning. When I arrived that morning, Jessi and Matt were hanging out with their friends in the cabin together. Family members were bustling about, helping with last minute details and setting the tent up. The forecast had called for rain, but as opposed to when they got engaged, the rain ended up holding off all day! The girls were doing their hair and makeup in the kitchen, while the guys played frisbee golf out on the lawn. About an hour before the ceremony, Jessi was outside helping Matt and her Dad with their boutonnieres, even though she still hadn't gotten her hair done! No worries though, as her beautiful, yet simple, updo didn't take long at all, and before I knew it, she was walking down the aisle to the tune of her brother playing the ukulele. Scroll down to see the pictures, and read more about this lovely day!
Venue: The Hive, Brownfield, Maine
Florals: Moonset Farms, Porter, Maine
Hair Artist: Caitlin Henderson, Maine
Dress: Andrea's Bridal, Portland, Maine
Suits: Men's Wearhouse, South Portland, Maine
Catering: Smokin' Dave's Backyard BBQ and Grill, Norway, Maine
DJ: Kruzin' DJ, South Paris, Maine
Photographer: Andrea Simmons Photography, Gardiner, Maine
Second Photographer: Laura Stevens Photography, Winthrop, Maine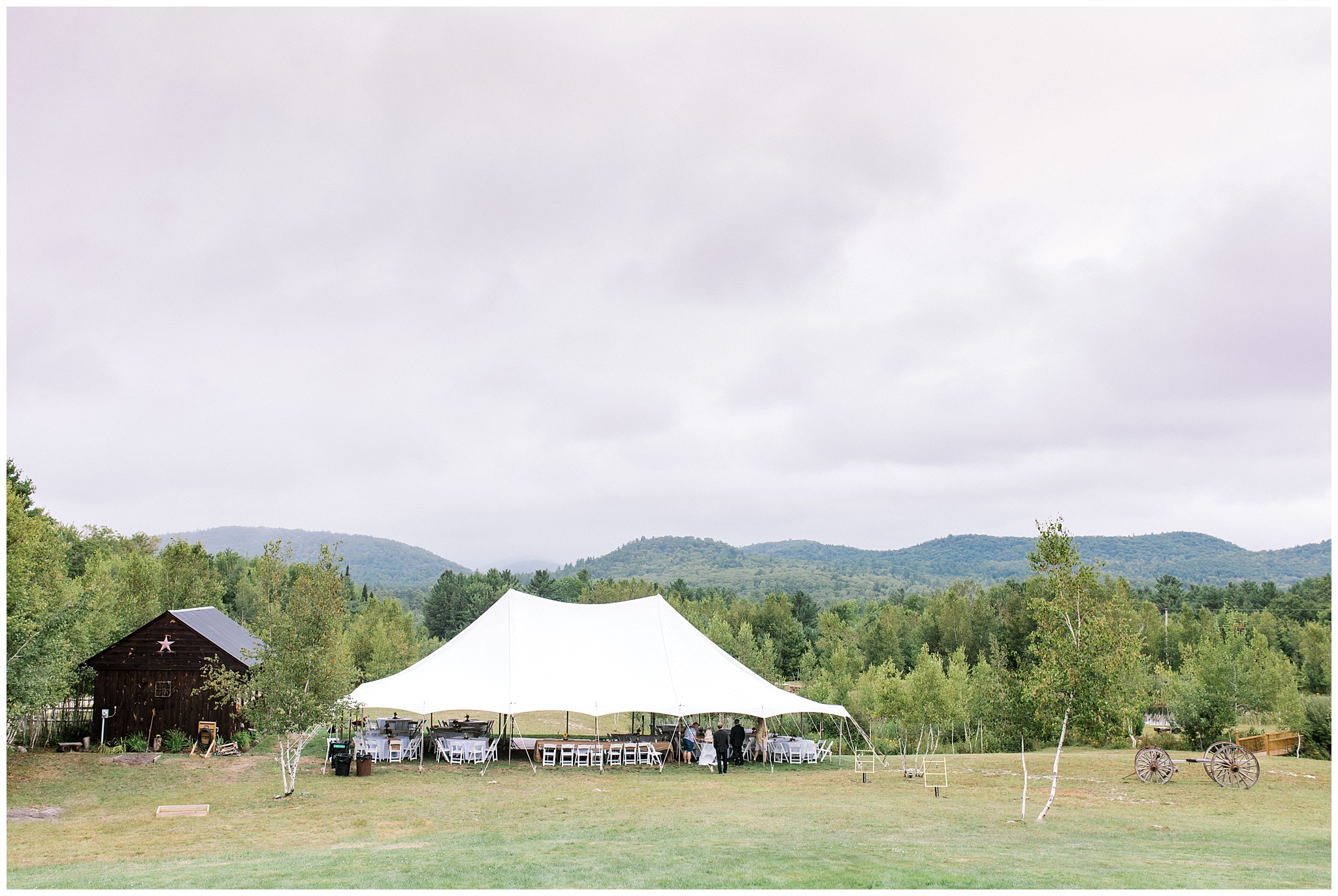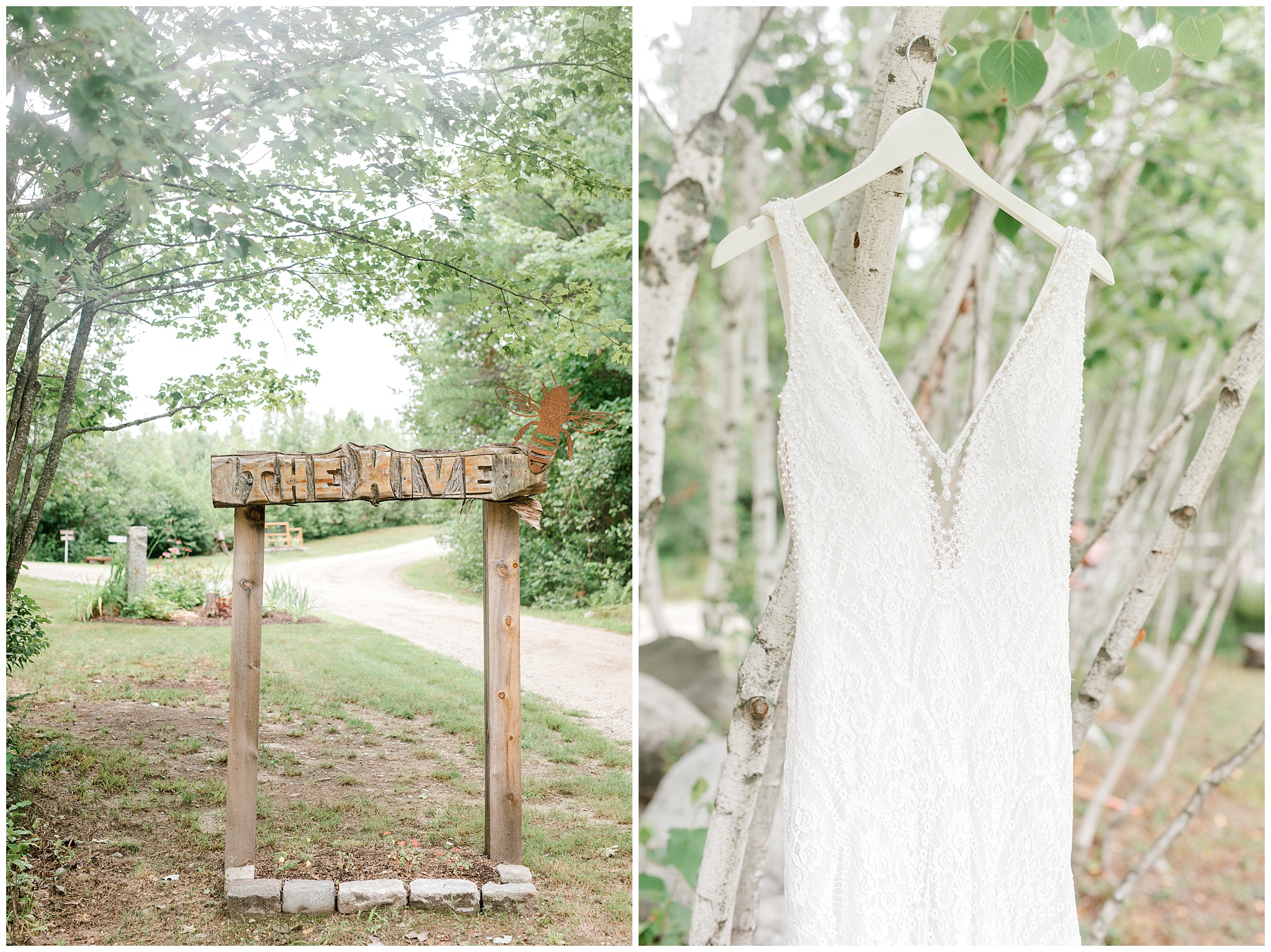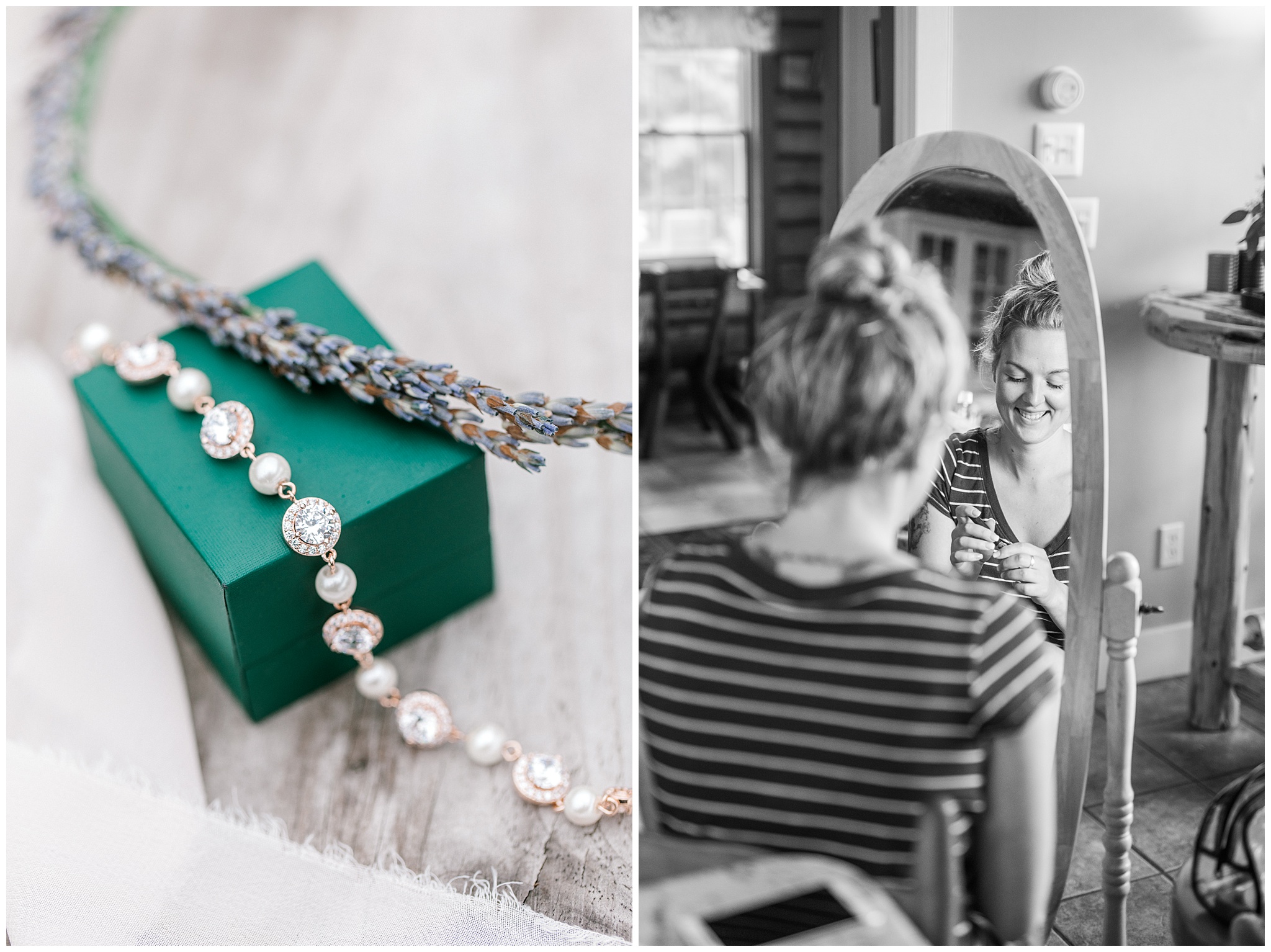 You should have heard me squeal in delight when I came inside and found that they had brought their new kittens from home with them! I couldn't get over all the fluffiness!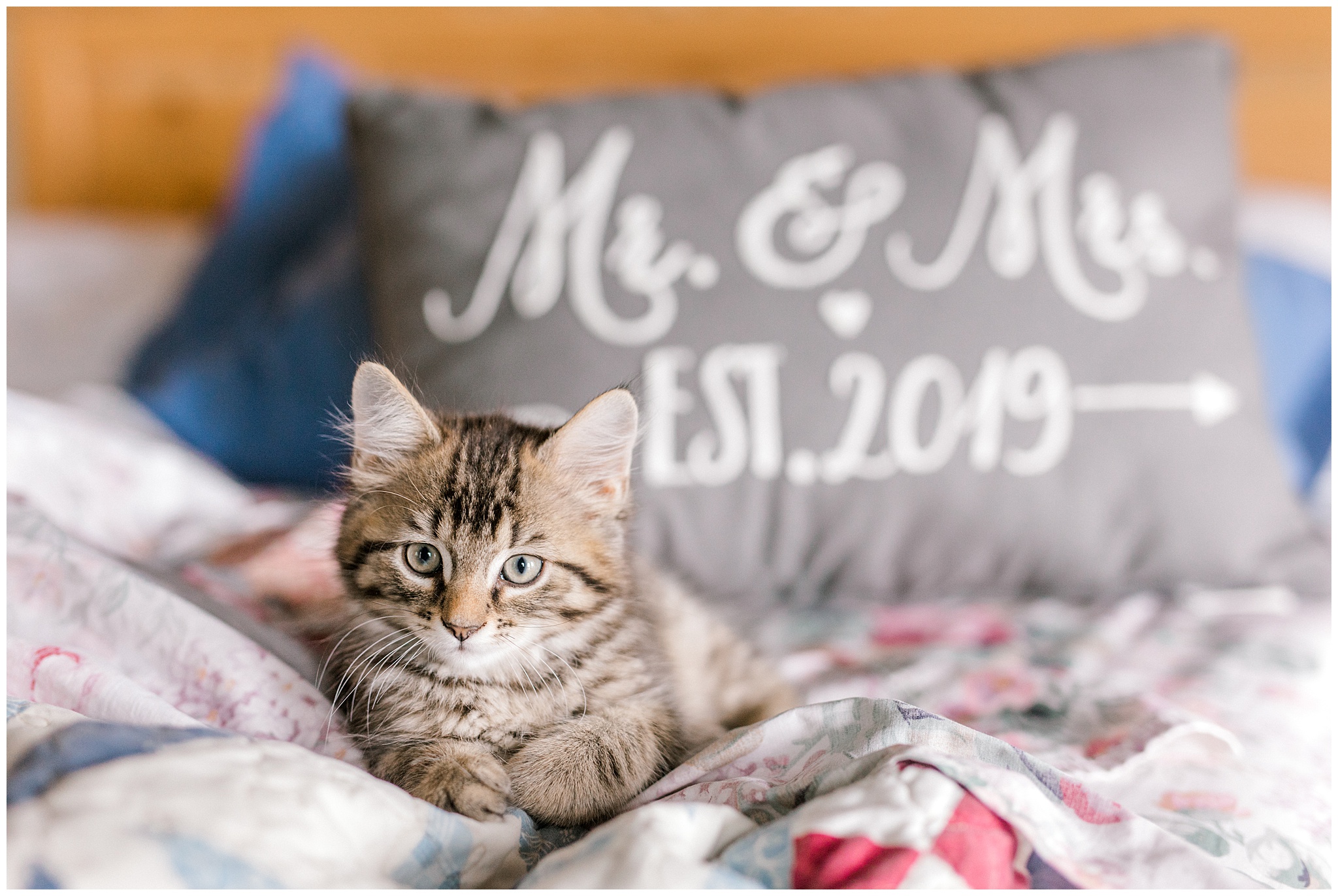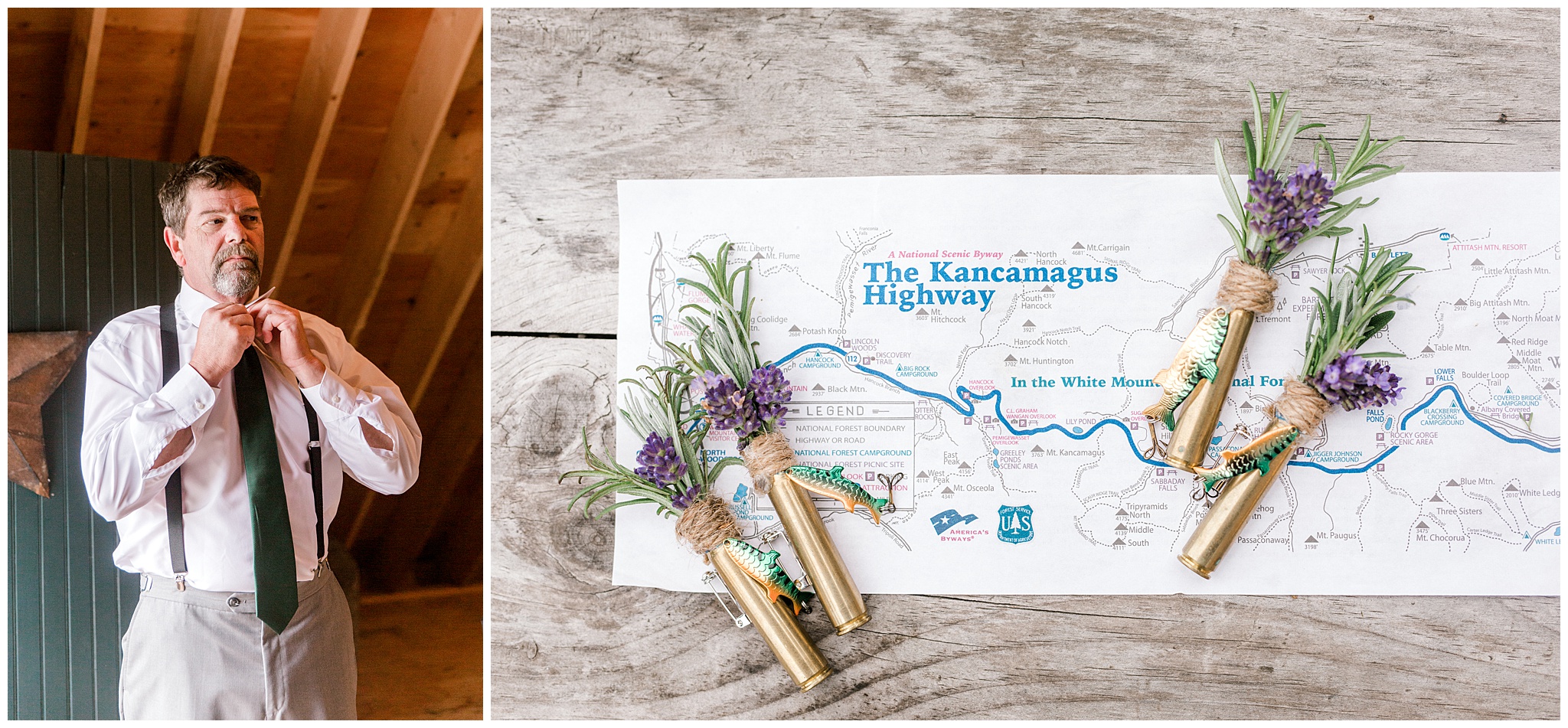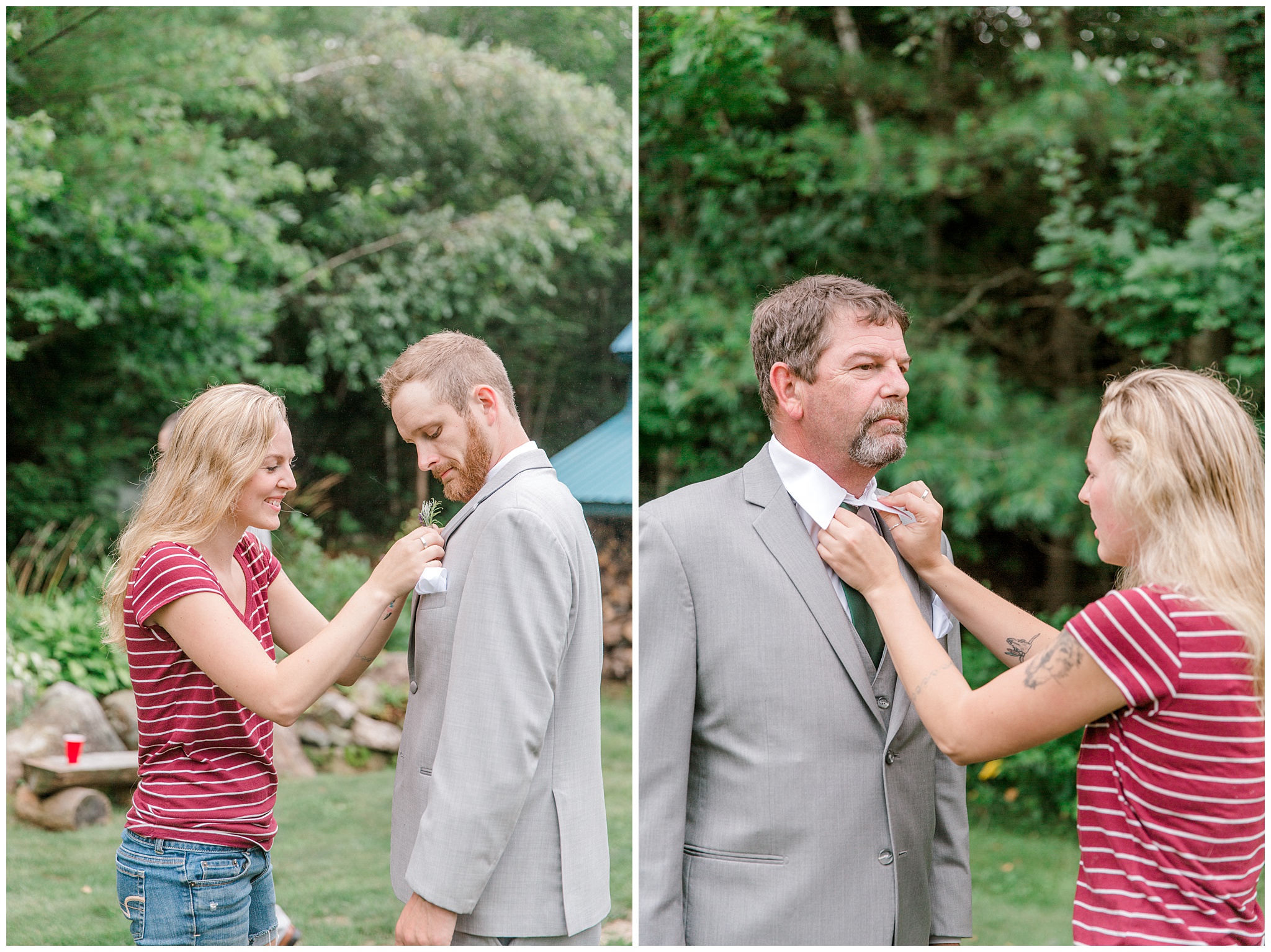 I love this image that Laura captured of Jessi giving her Dad a hug before the ceremony!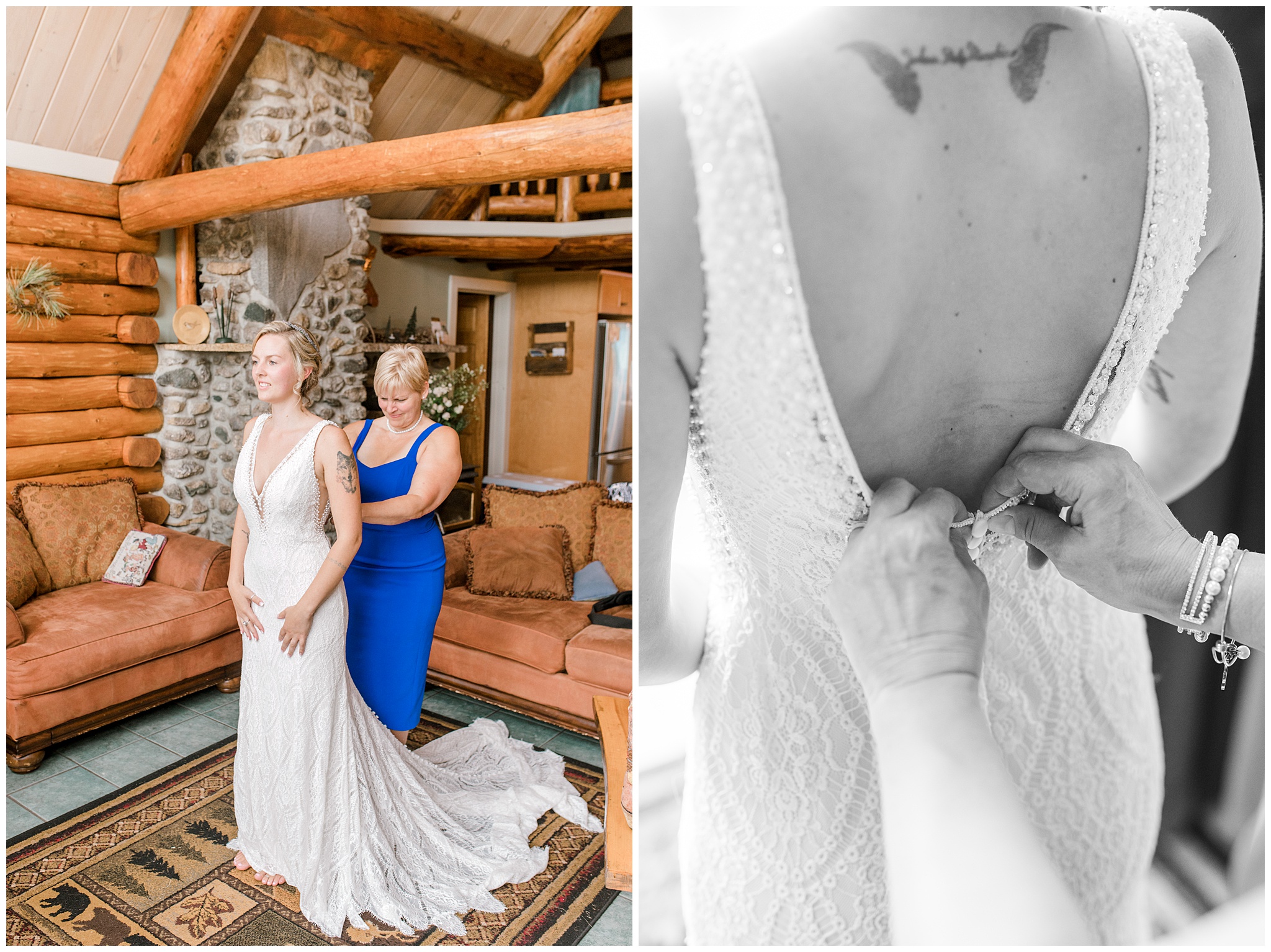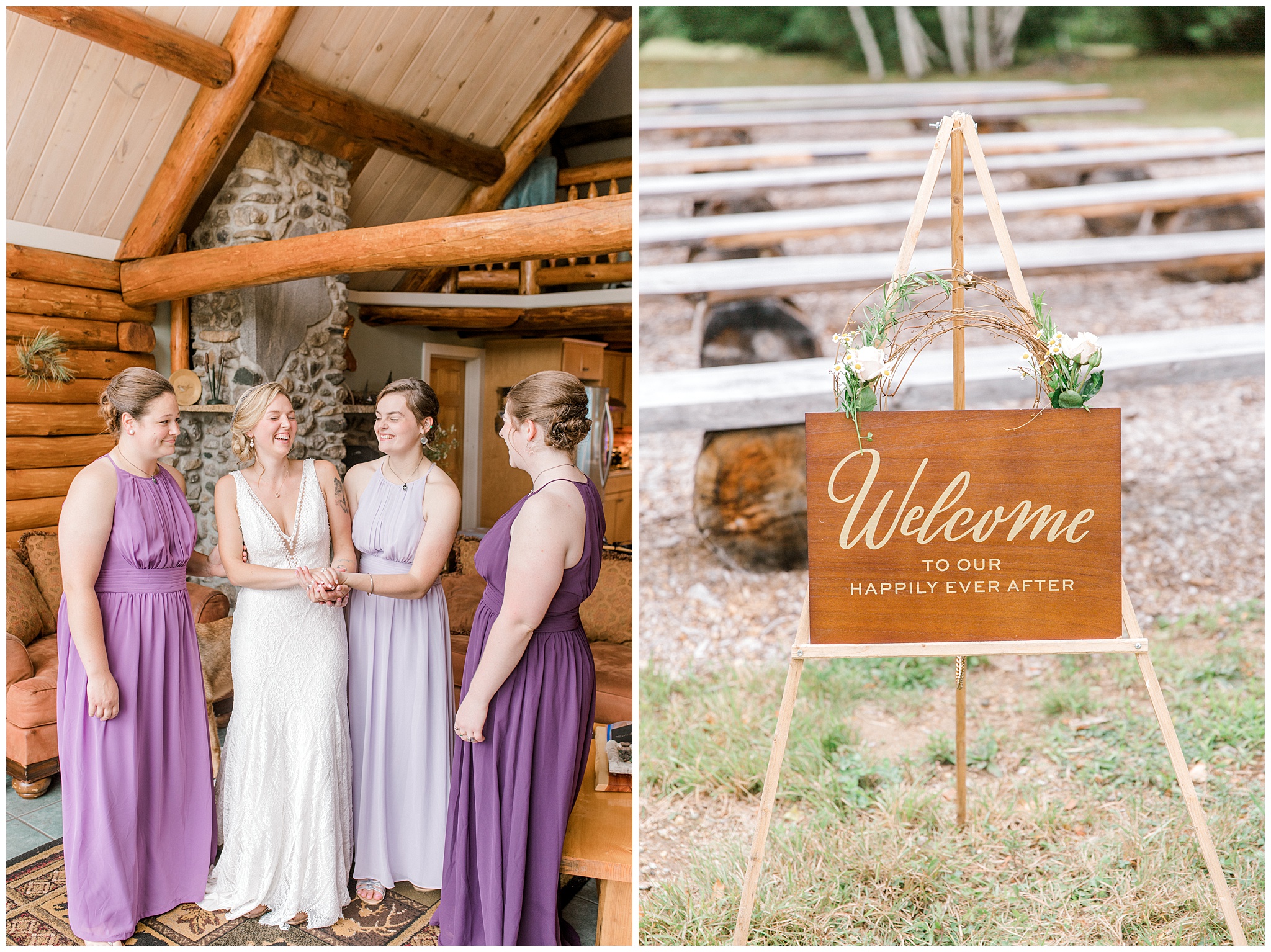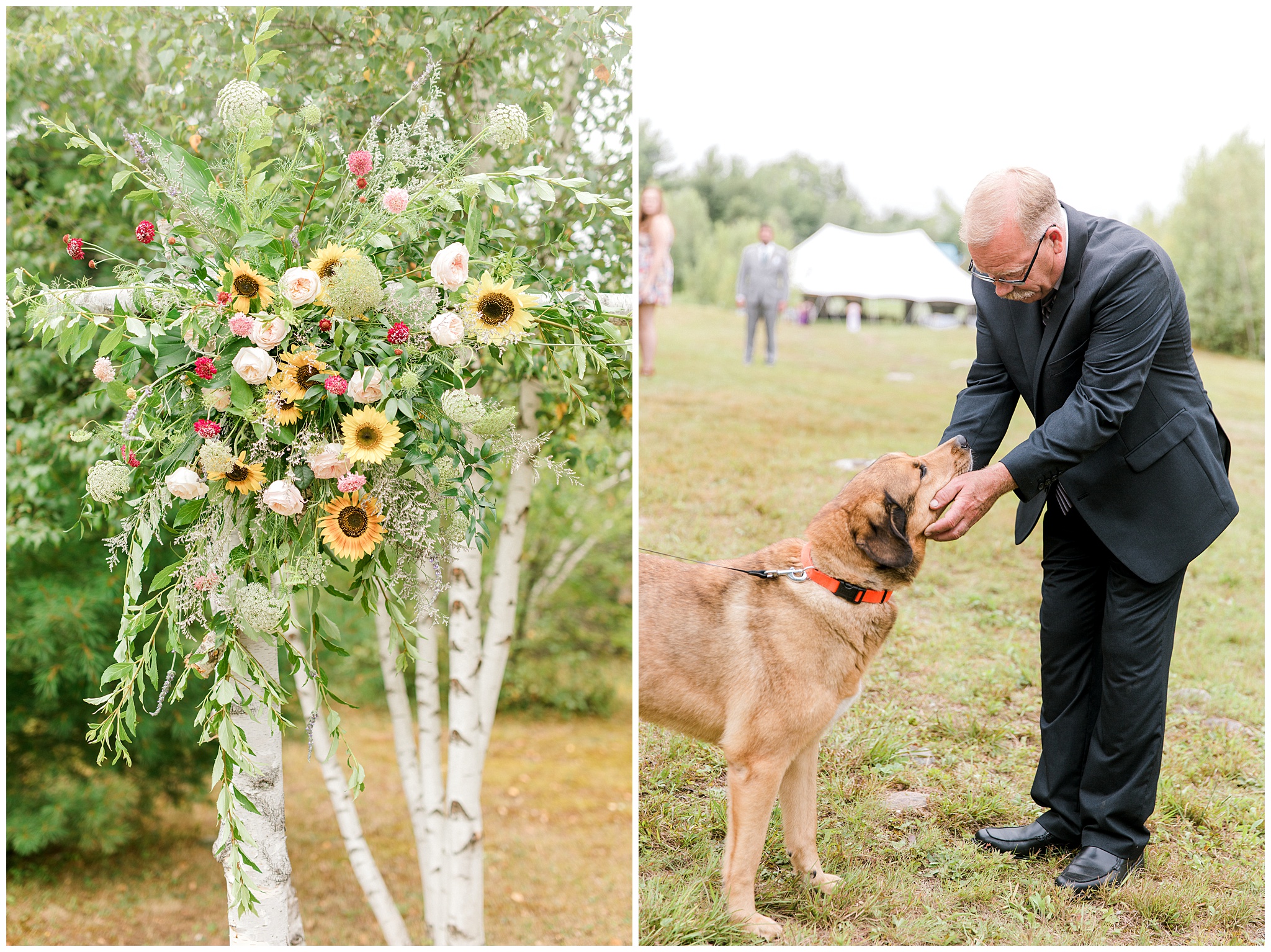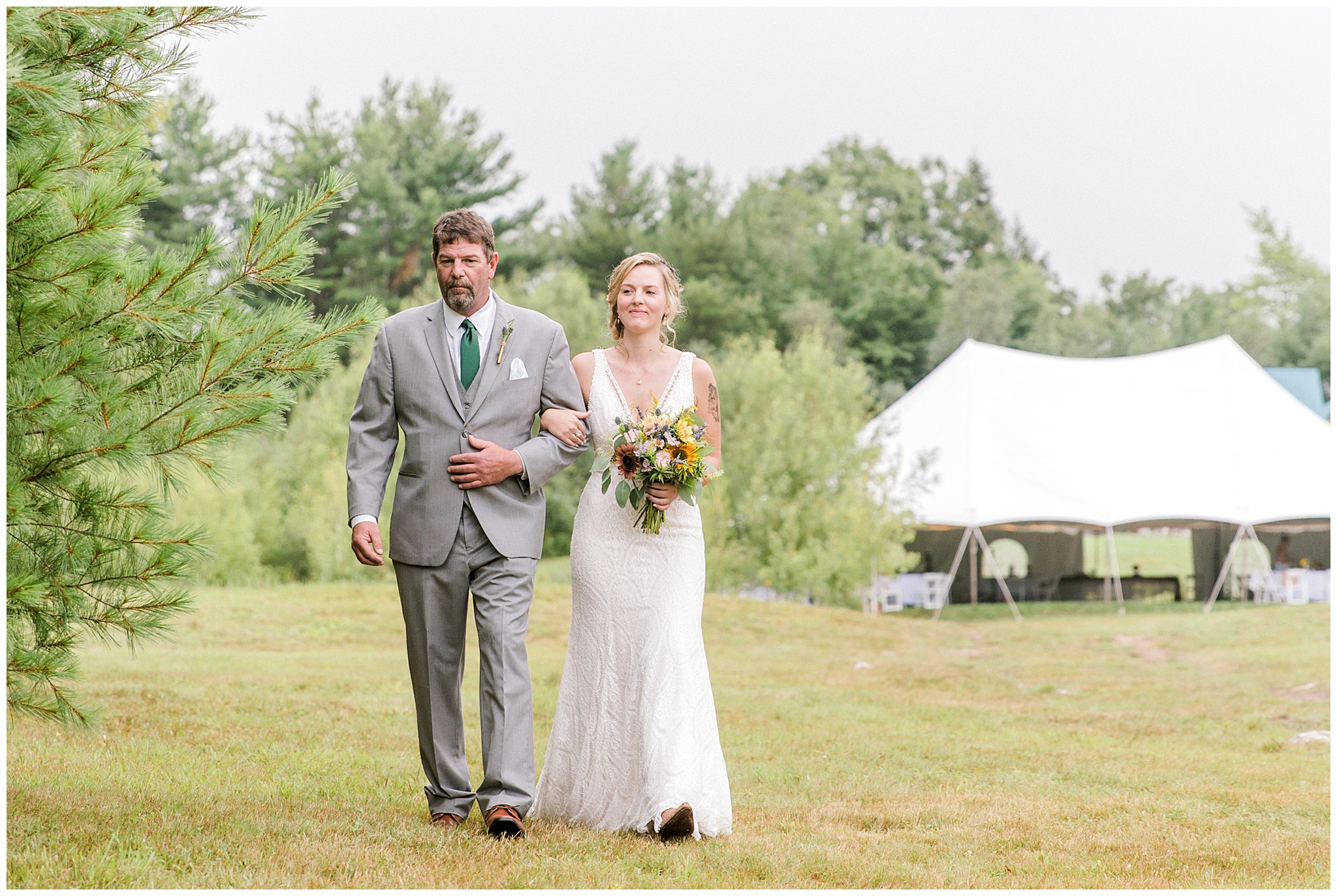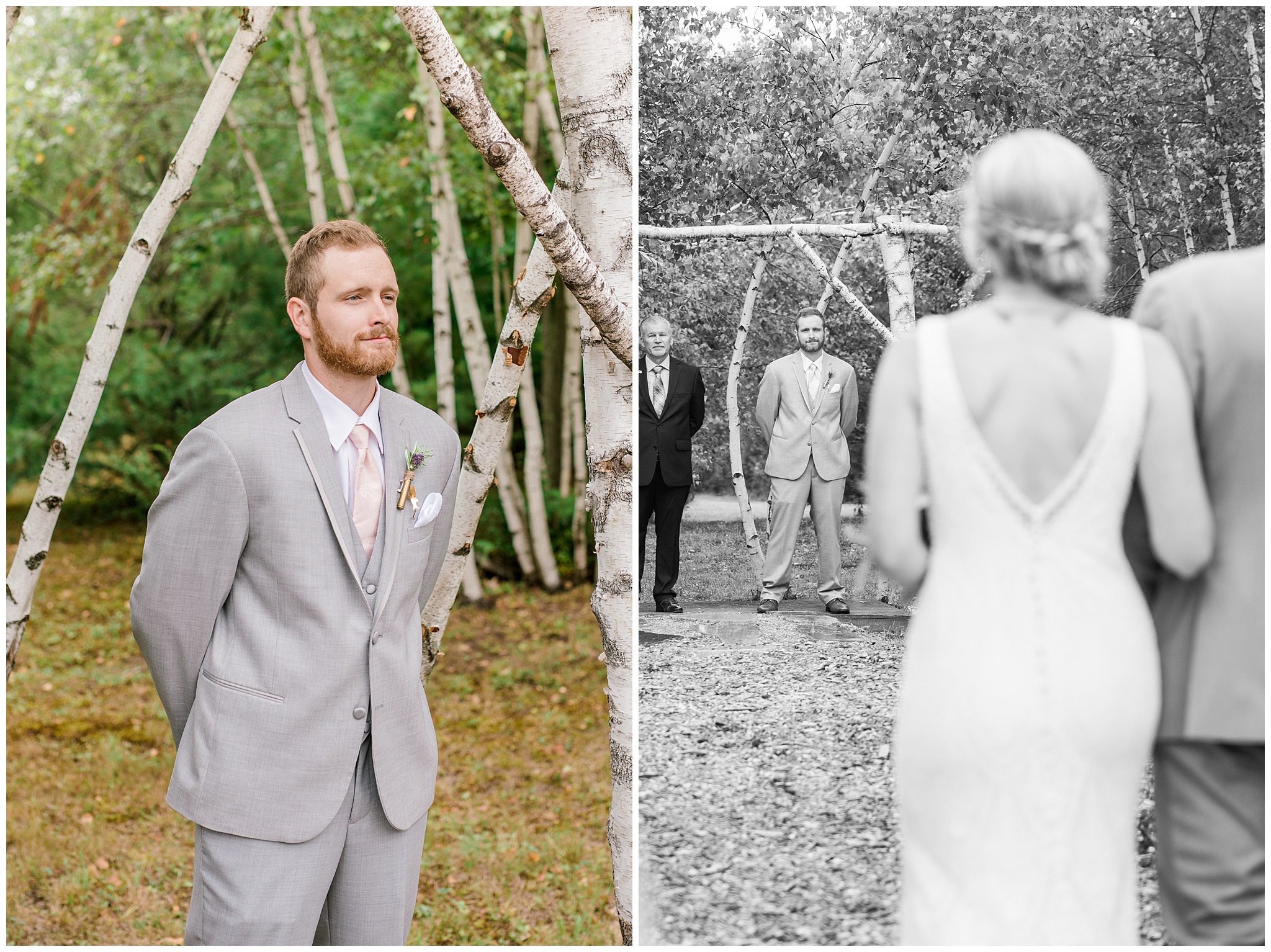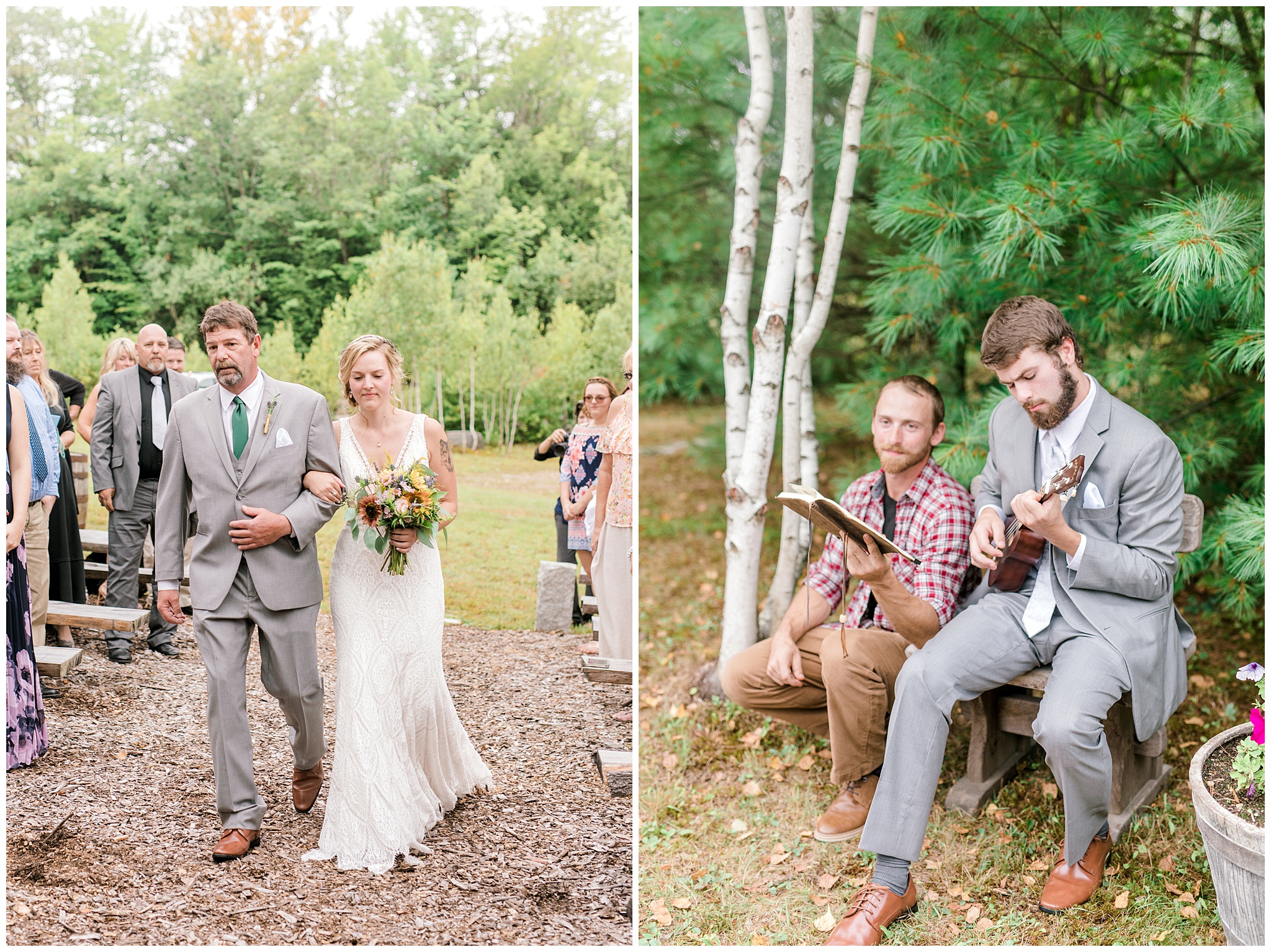 There were so many tears during their ceremony! It was so touching and sweet to witness.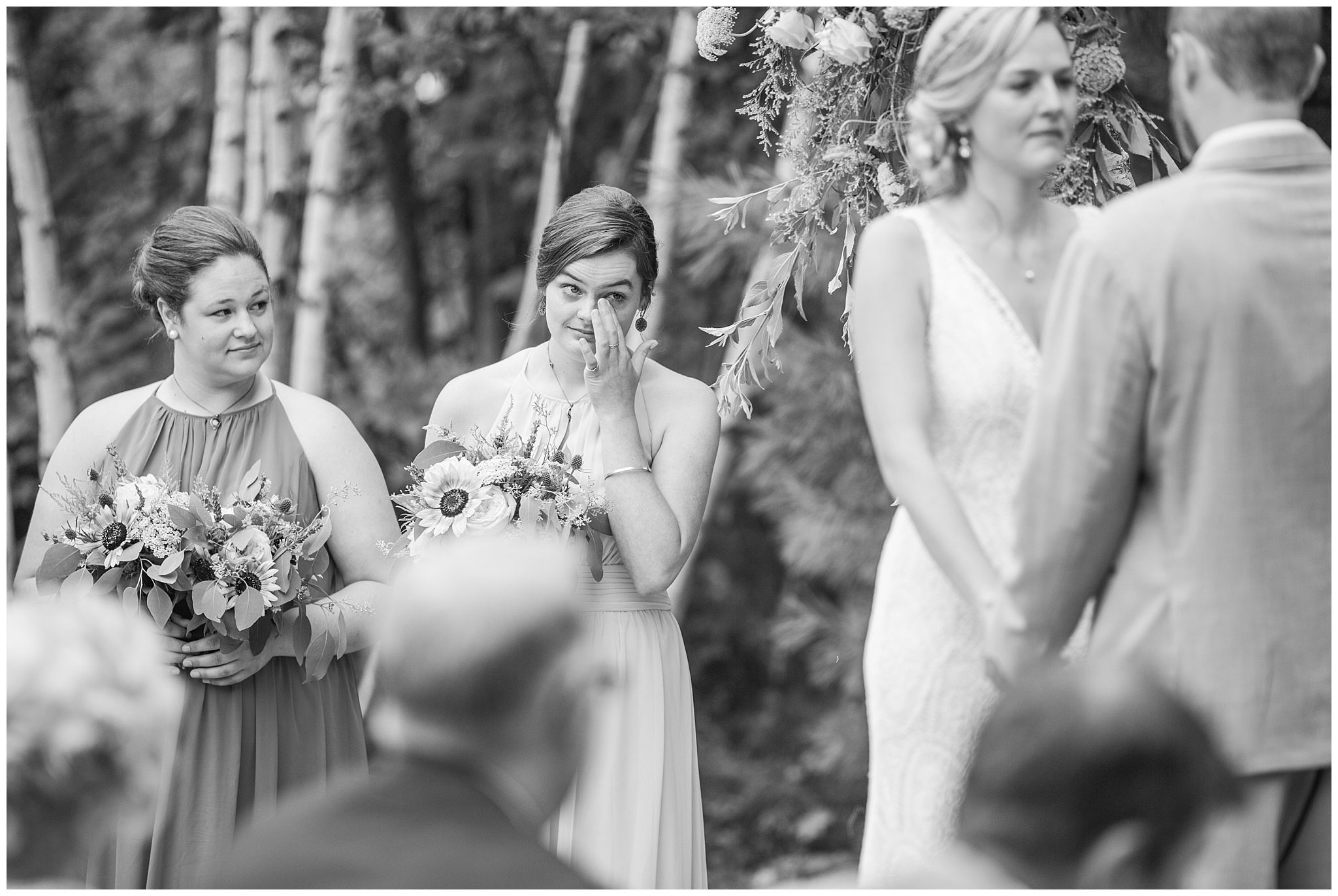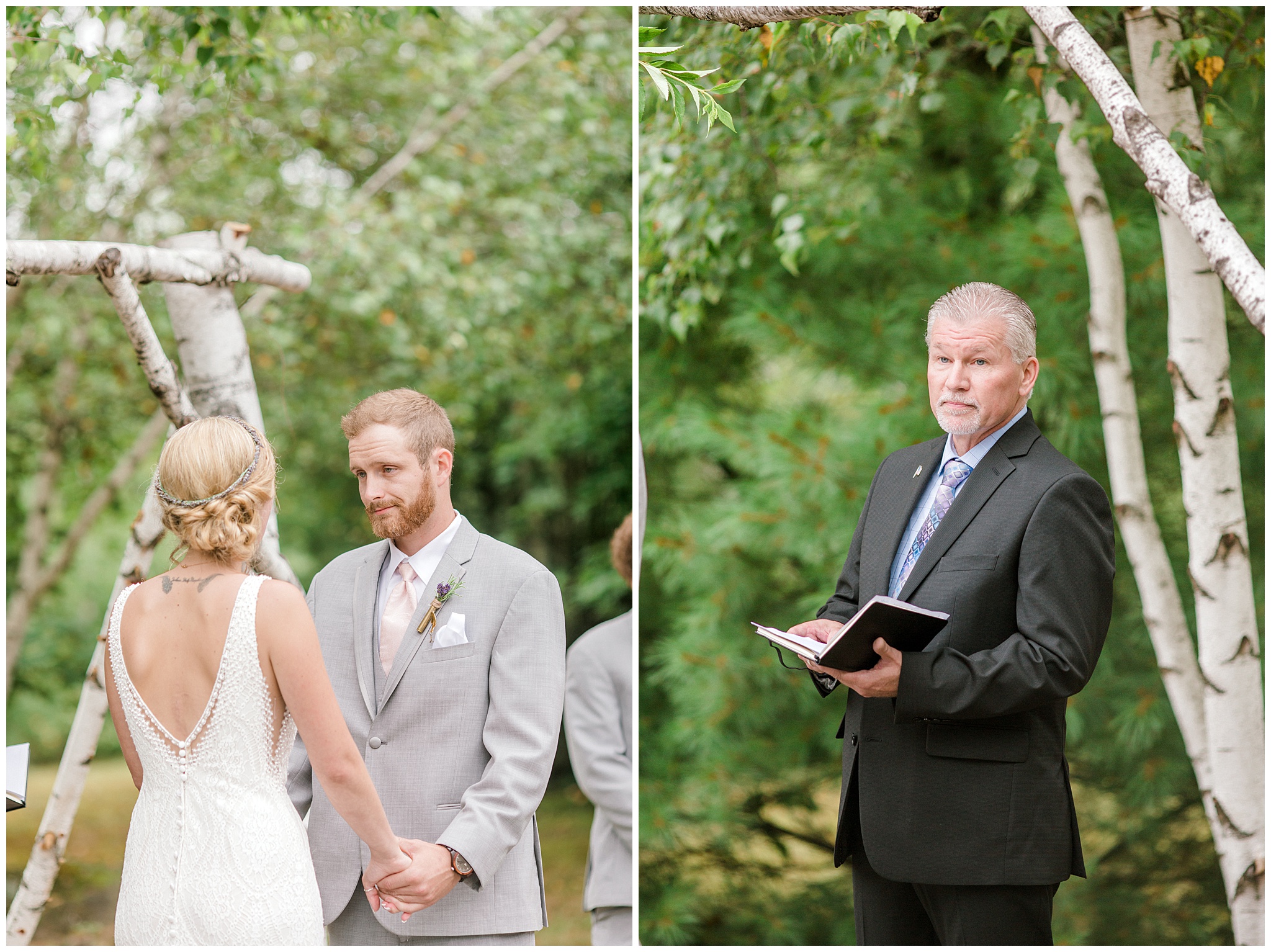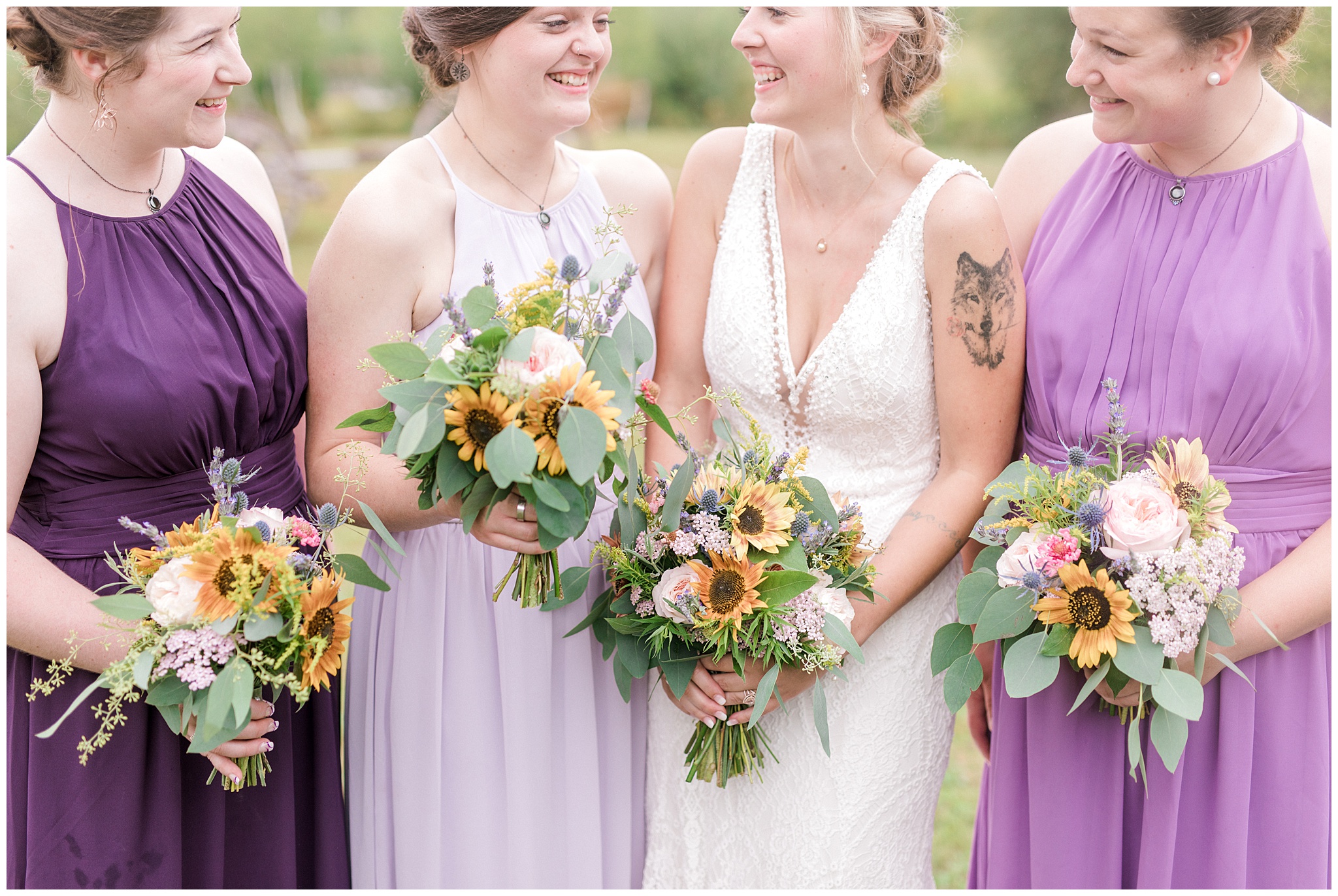 I absolutely LOVE this naked wedding cake that Jessi's aunt made! We even overheard Jessi joking with her aunt about putting the wrong date on the cake topper, which almost gave her aunt a heart attack, but gave everyone else a good laugh!


The couple asked everyone to sign this hope chest as their wedding guestbook, so special and unique!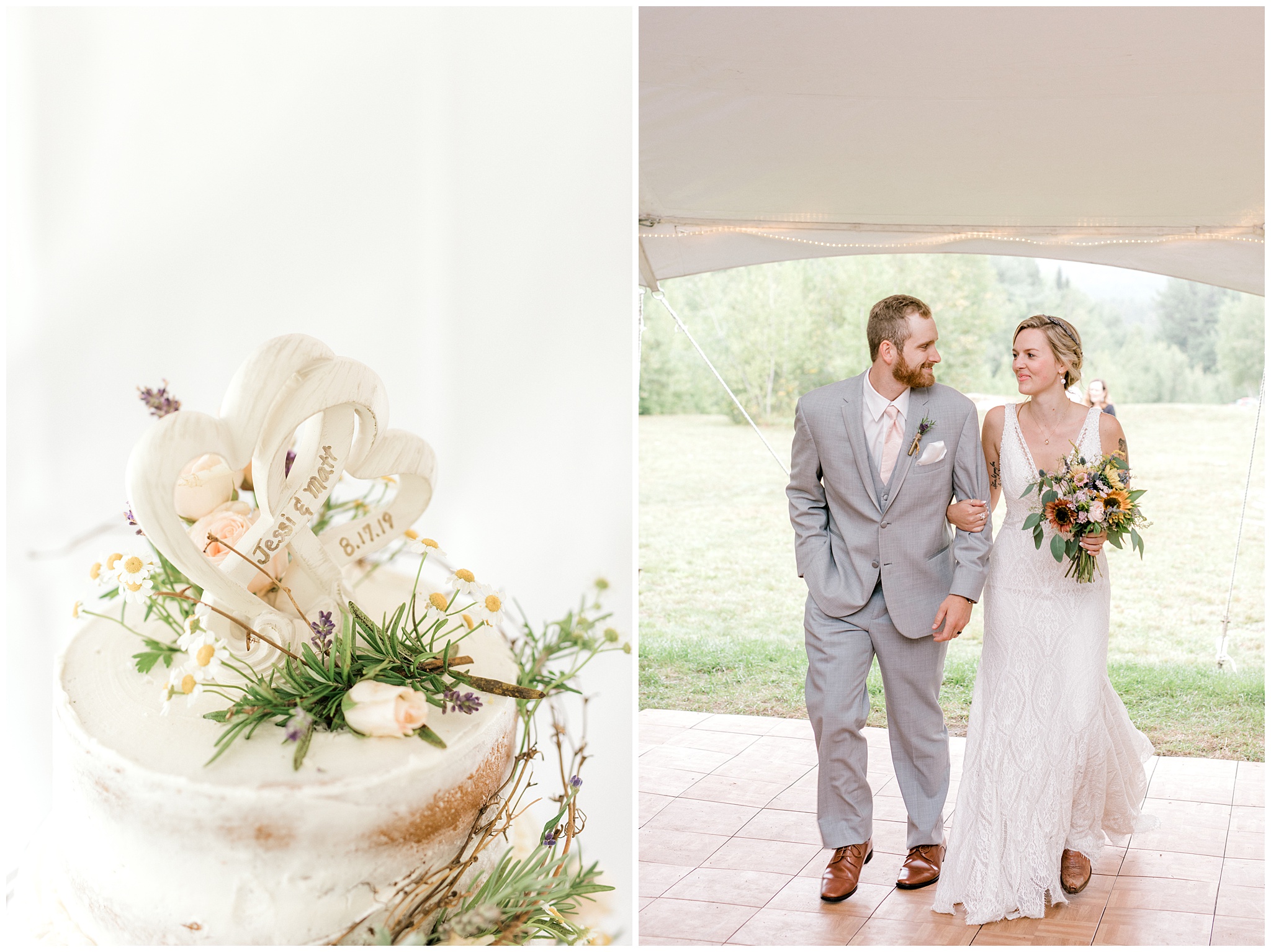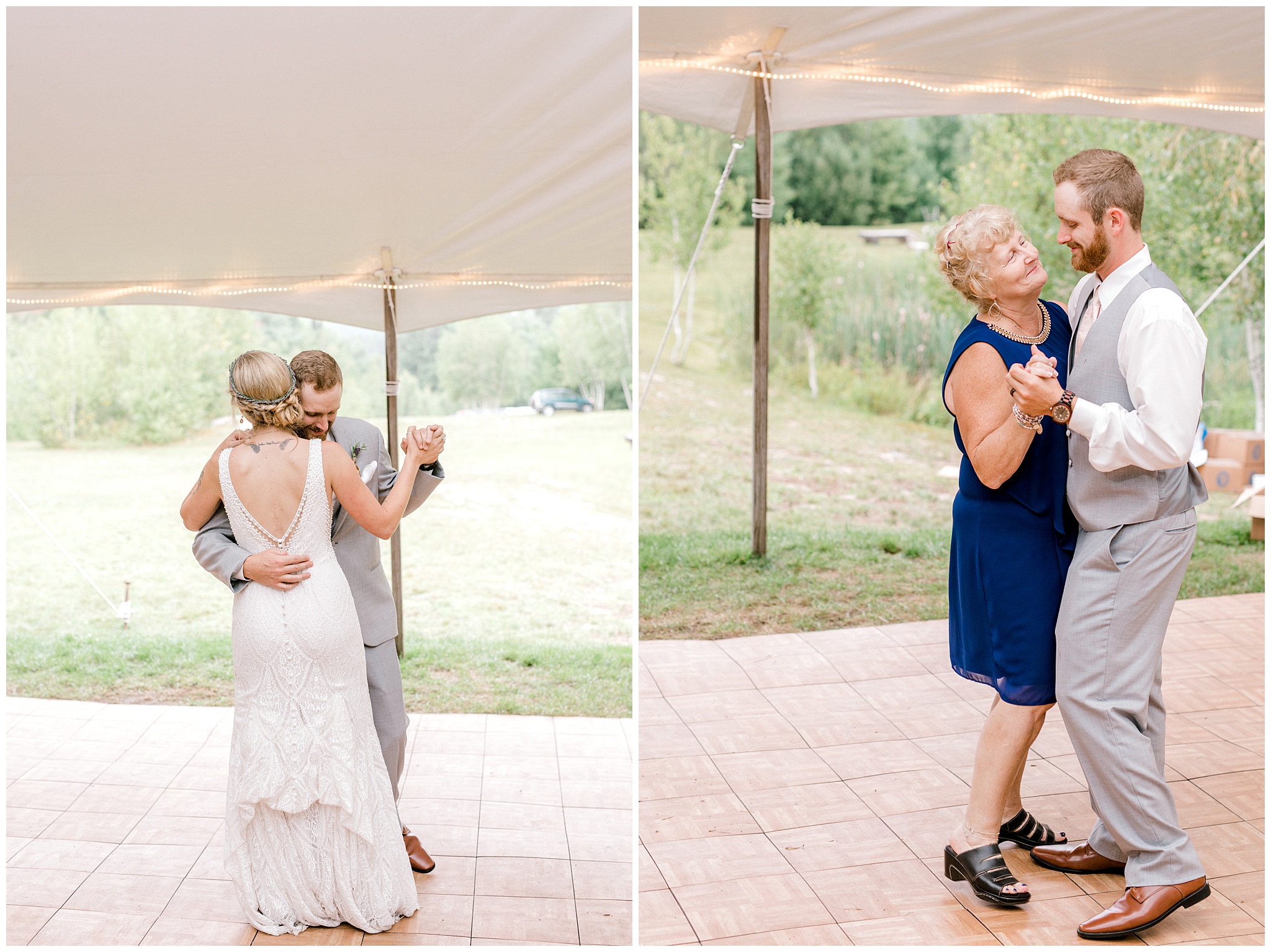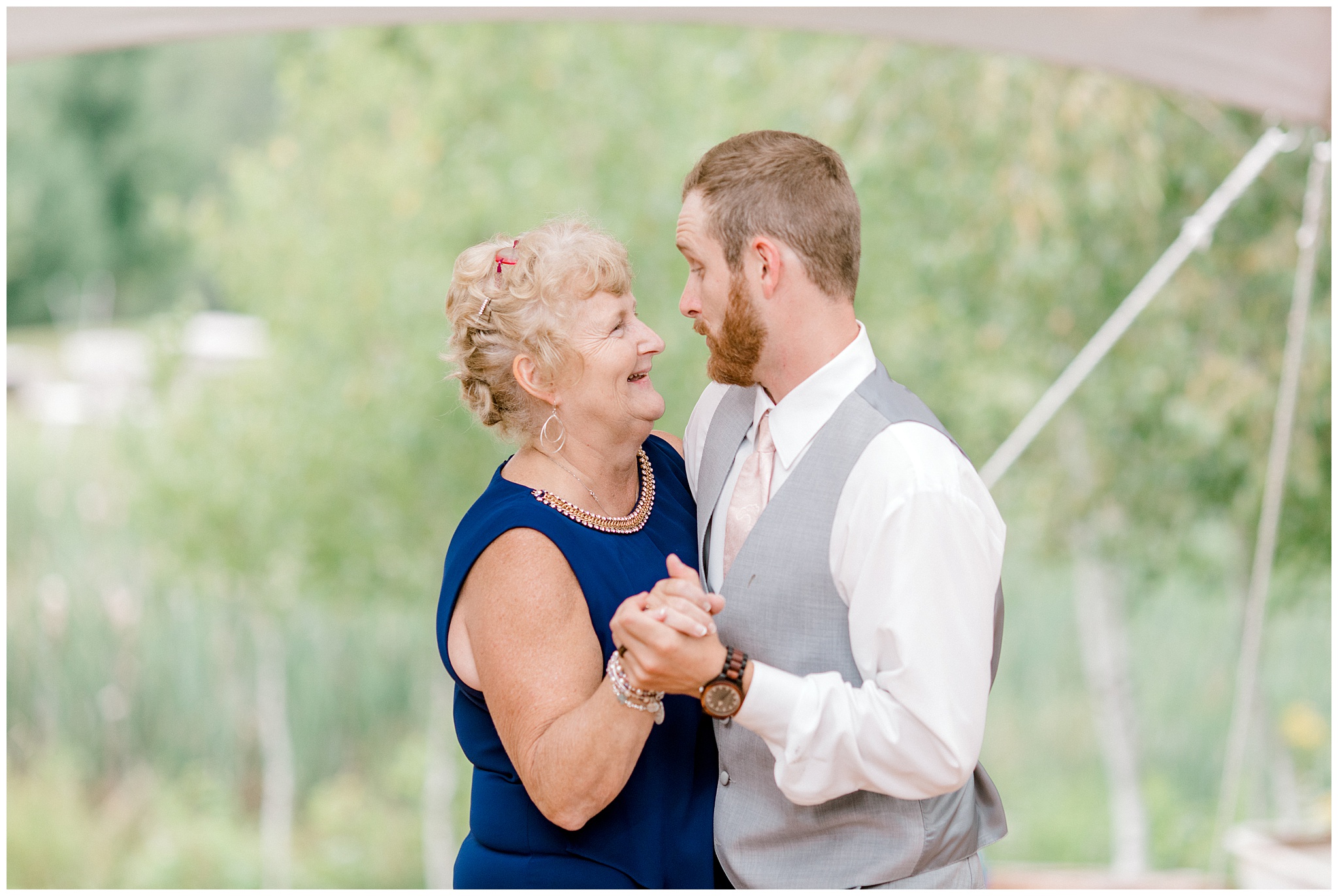 I'm not quite sure what the story is behind the couple using a cleaver to cut their wedding cake! I'll have to ask them and report back!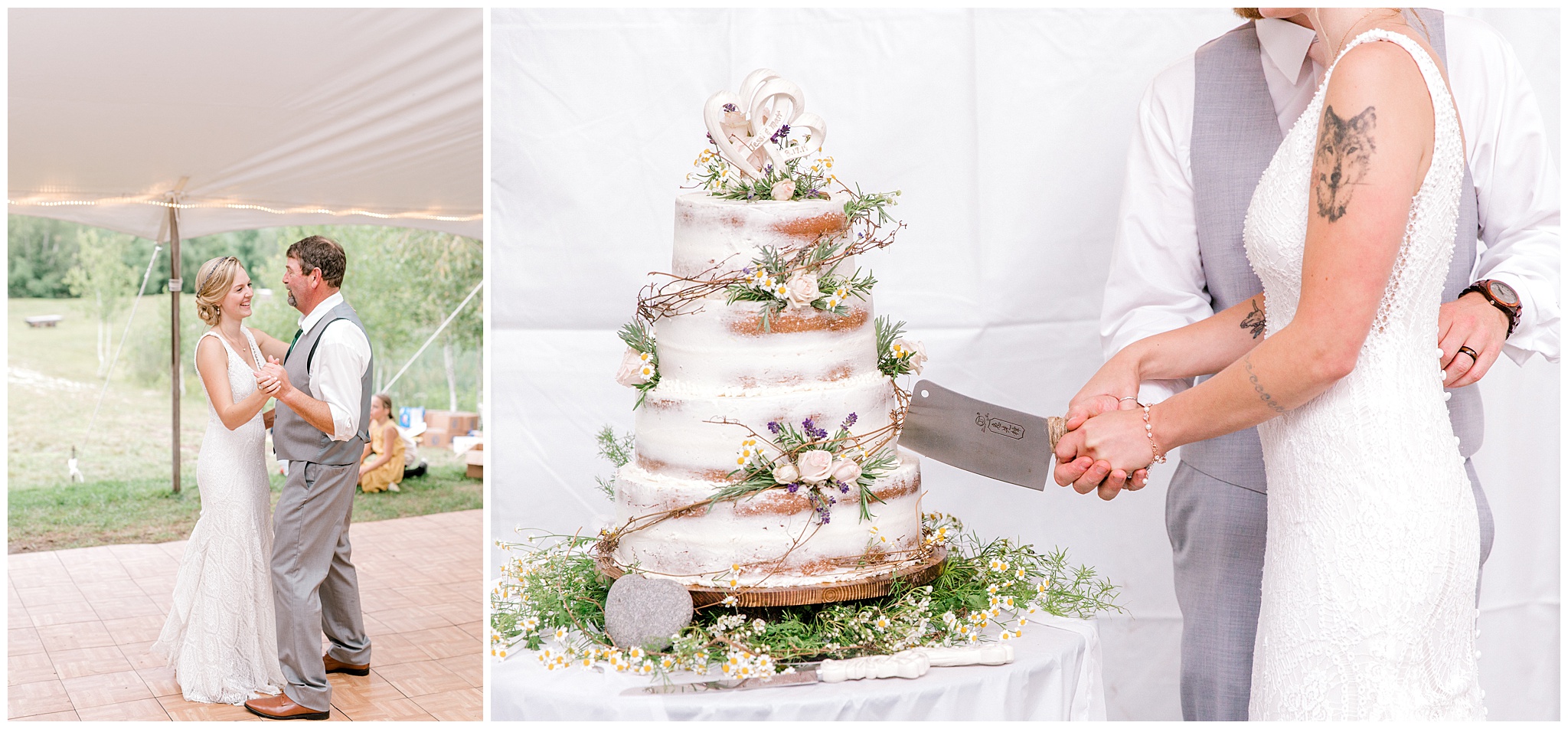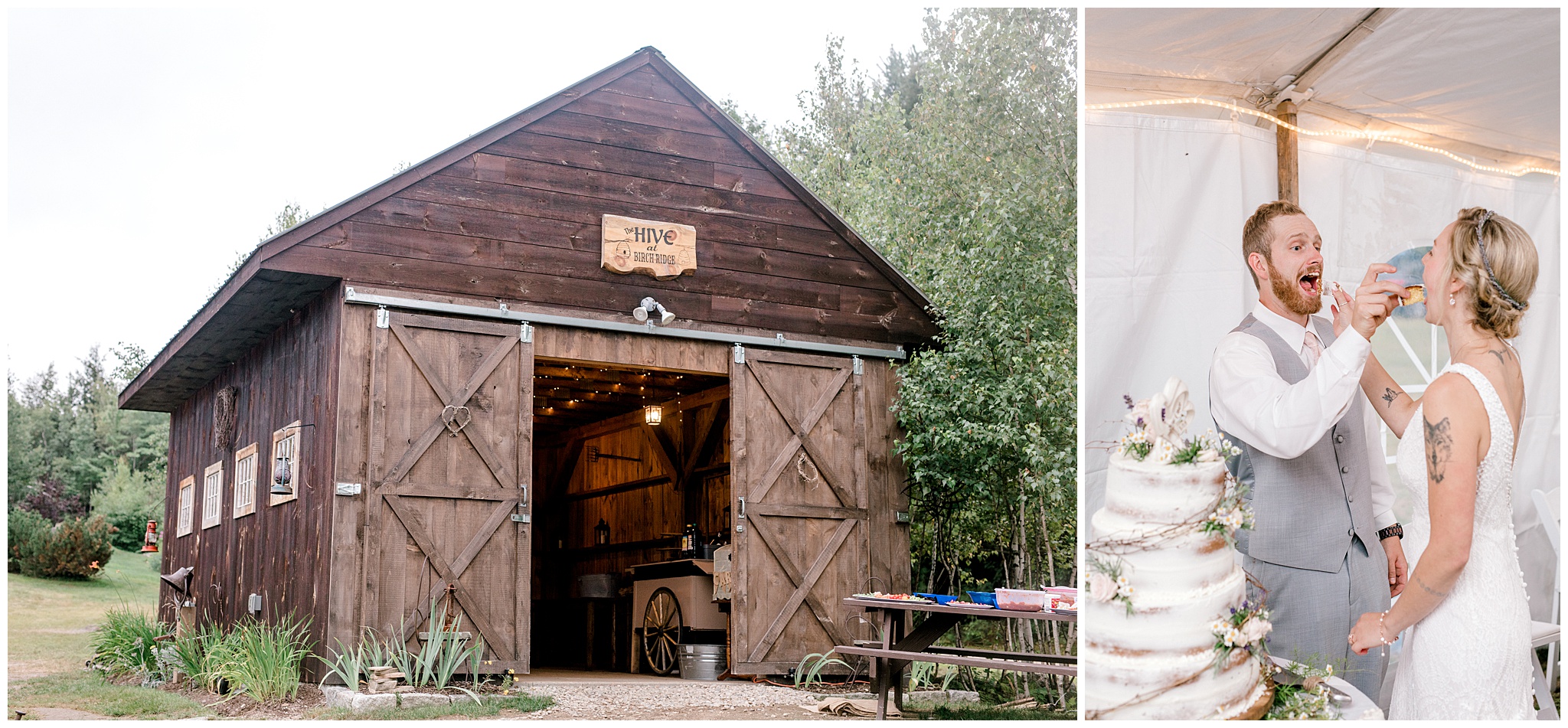 This black and white image below is one of my favorites from the reception! I couldn't believe how sweet is was this their grandfather came on the dance floor to dance with his wife, cane and all. #relationshipgoals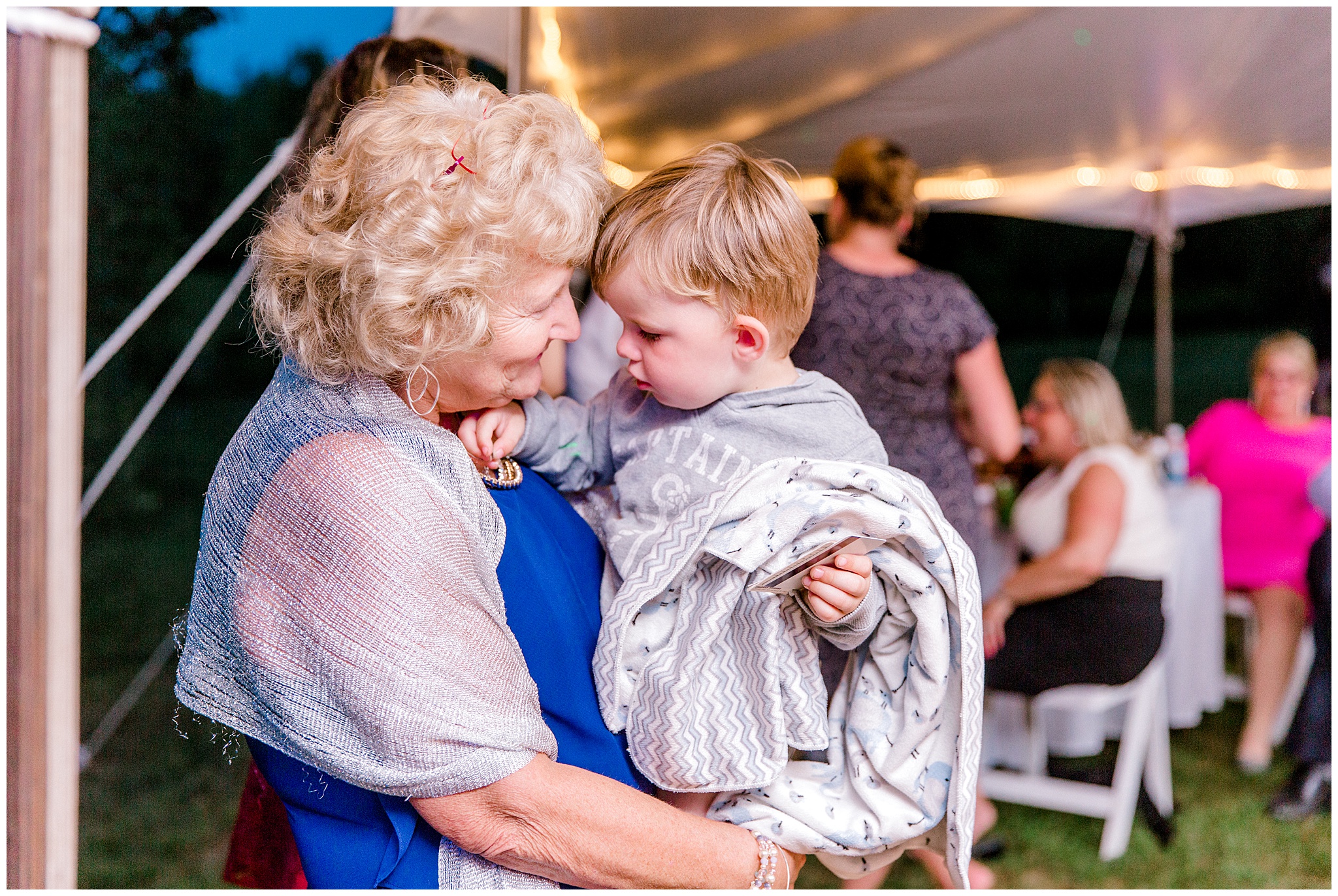 Thank you, Jessi and Matt, for trusting me to capture your wedding day! Congratulations Mr. and Mrs. Jones!