Megan and Spencer's Greenhouse Maternity Session | Augusta, Maine Maternity Photographer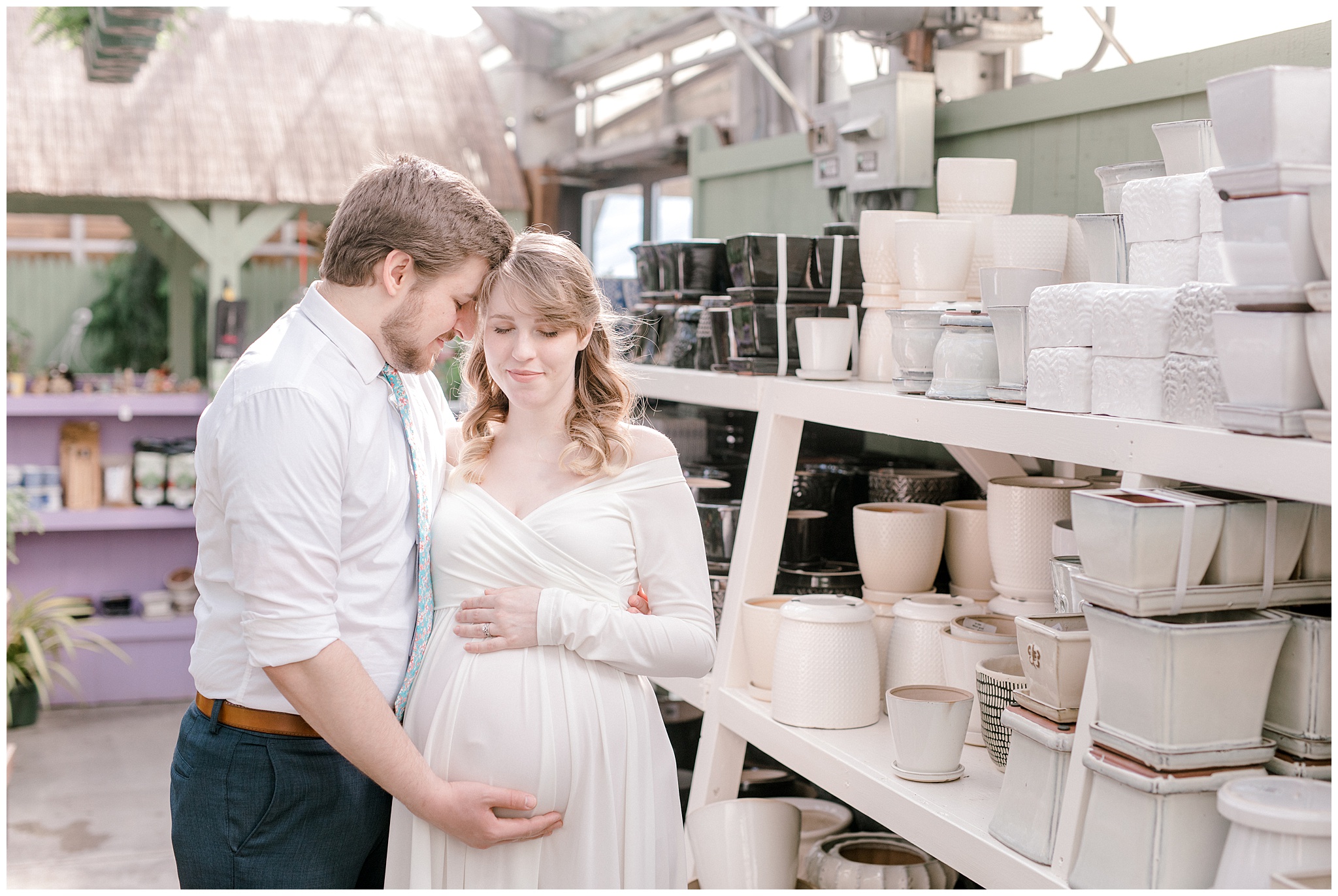 I've photographed Megan and Spencer several times before, so when they told me they were pregnant, I was so happy for them! We starting making plans for the maternity photos, as well as birth photos, and newborn photos of course! There's so much joy and newness to capture in this season of life!
Megan is due in early May, so we planned on doing her maternity pictures in early April. April in Maine is a bit of a mystery weather wise. Some days are warm and sunny, and on other days, it's cold and snowy! We decided to take their pictures at a local greenhouse, that way we wouldn't have to worry about the elements, and we'd get a touch of color that we weren't going to see outside at this time of year! At 35 weeks pregnant, Megan was absolutely glowing! She wore a white flowing maternity gown, and Spencer wore dress pants with a white dress shirt and floral tie – a fun Spring touch! These two look so natural together, and they have the warmest smiles! As we wandered through the greenhouse, I shared how my 5 year old son, Zane, is currently terrified of plants, especially greenhouses! To my surprise, Spencer shared that he was scared of plants as a kid too, how funny! I'm so excited to photograph their birth next month and to meet little baby Simon!