Michael and Ashley's Intimate Coastal 4th of July Wedding in Lincolnville, Maine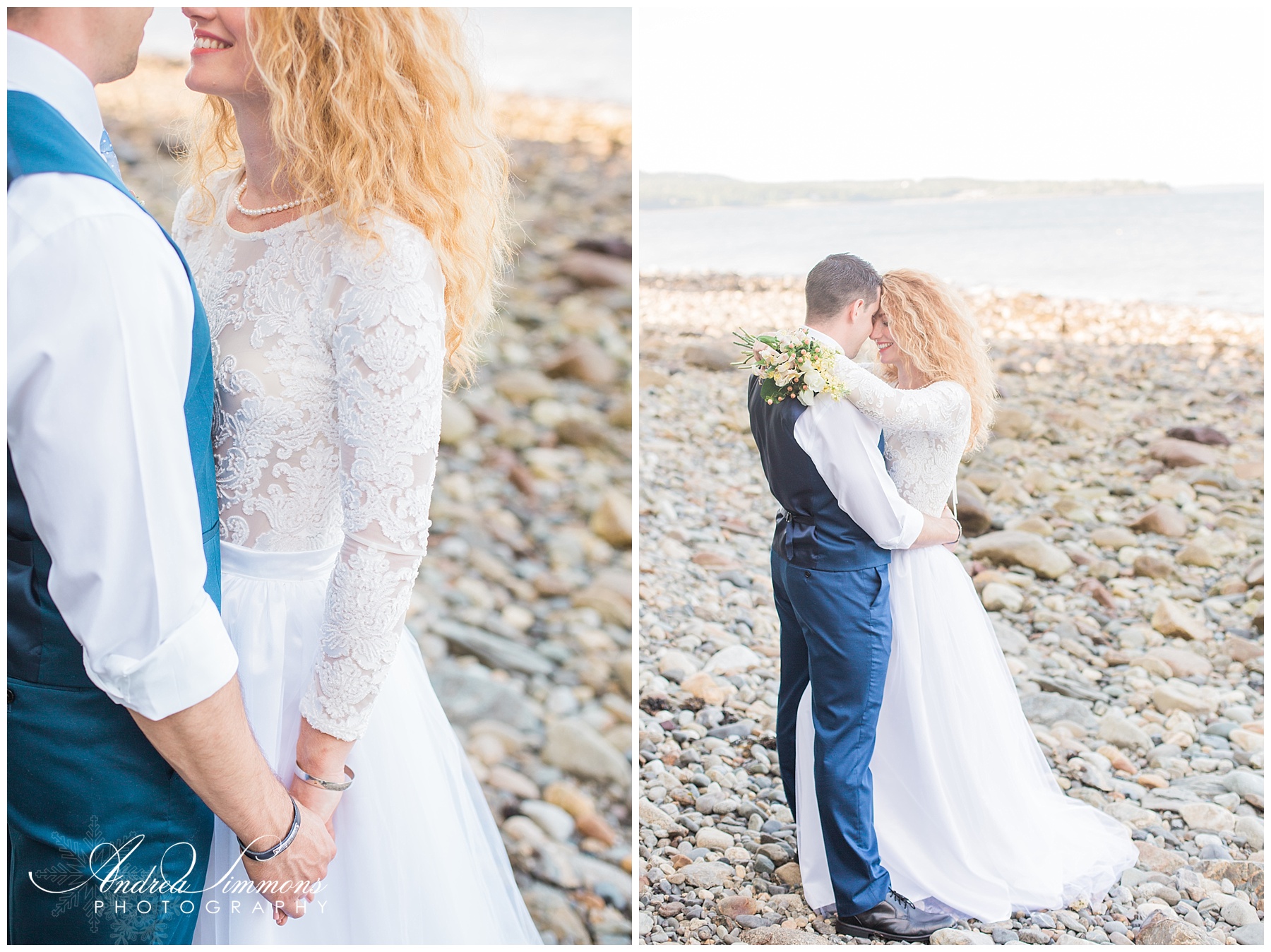 Michael and Ashley were married on a warm July evening at a private beach house in Lincolnville, Maine.  If you could try to imagine the most perfect intimate Maine wedding, this is it.
I don't think I was the only one who went through the day thinking that everything just seemed surreal.  Less than a year after they met, Ashely and Michael were about to say 'I do'.  Ashley is a wedding and portrait photographer out of Bangor, so when she asked me to photograph her wedding, I was extremely humbled and thrilled!  She told me about how he proposed at the coffee shop where they first met, where a photographer friend conveniently was ready to capture the event!  They arrived to the house that they rented a few days before the wedding, seeing it in person for the first time.  It was a sweltering 85 degrees on July 4th, but everyone was in great spirits.  Ashley got ready in the upstairs bedroom, where it was even warmer.  Downstairs, family members buzzed about getting everything ready.  Once guests started arriving, they would take the short 5-minute stroll down to the oceanfront, where Ashley and Mike held hands as they said their vows.  The tables were set up for the reception under the blue sky, with strings of lights for when it started to get dark.  The kids ran around, enjoying the lawn games that were set up.  A local musician played the guitar and harmonica to create a light and relaxed atmosphere. Before I knew it, the sun was down and it was time for me to leave, but I couldn't help pinching myself to be sure the day hadn't been a dream – it was that amazing.  Can you picture it all in your head?  Are you ready to see it for yourself?!  Scroll down and enjoy every little detail 🙂
Venue: Private home in Lincolnville, Maine
Musician: Aaron Beaulieu
Catering: Sweet's Market Cookies and Catering
Cake: Sew Sweet
Photographer: Andrea Simmons Photography
Thank you so much, Ashley and Michael, for trusting me to photograph your wedding day – it truly was a dream come true <3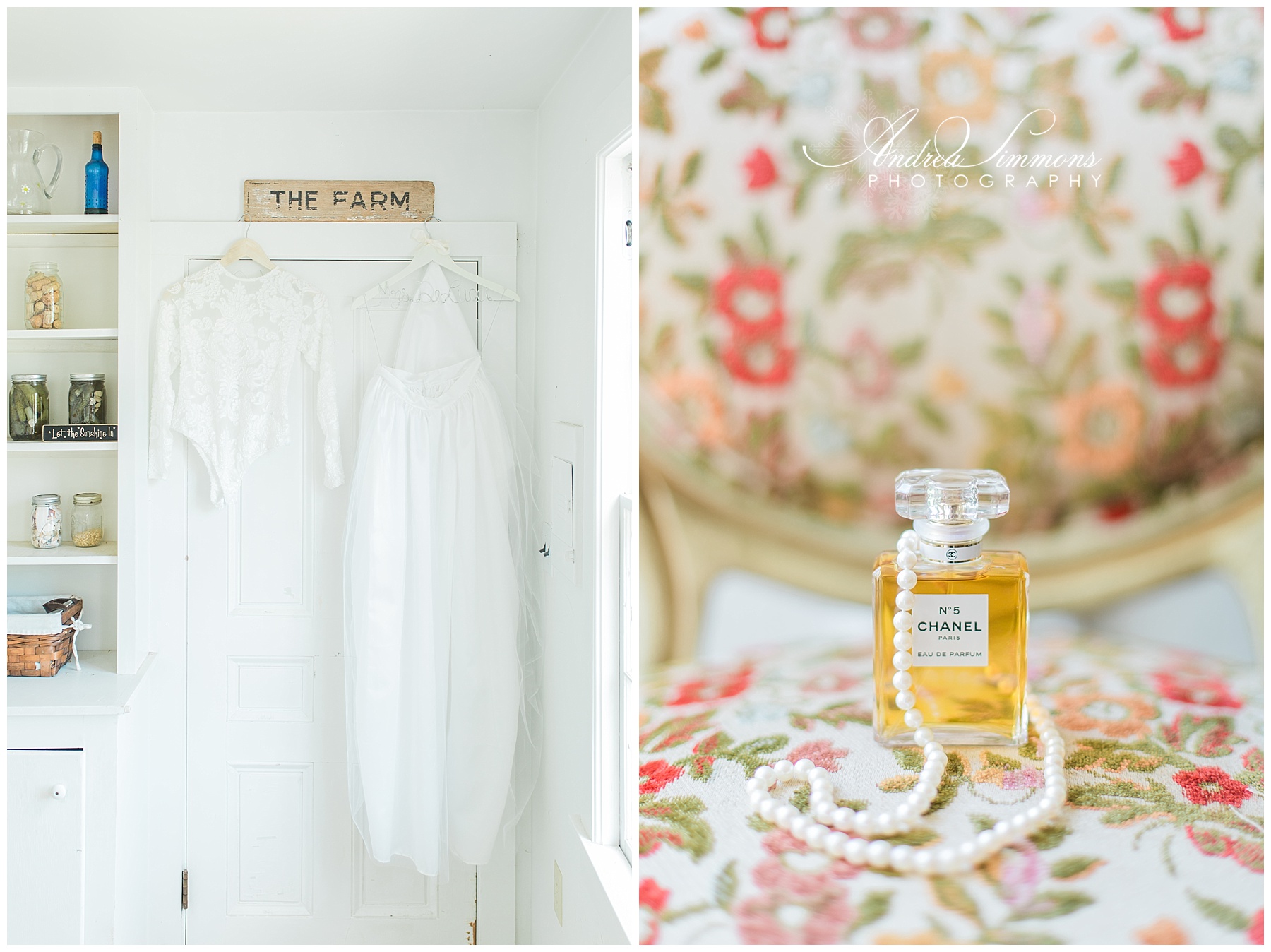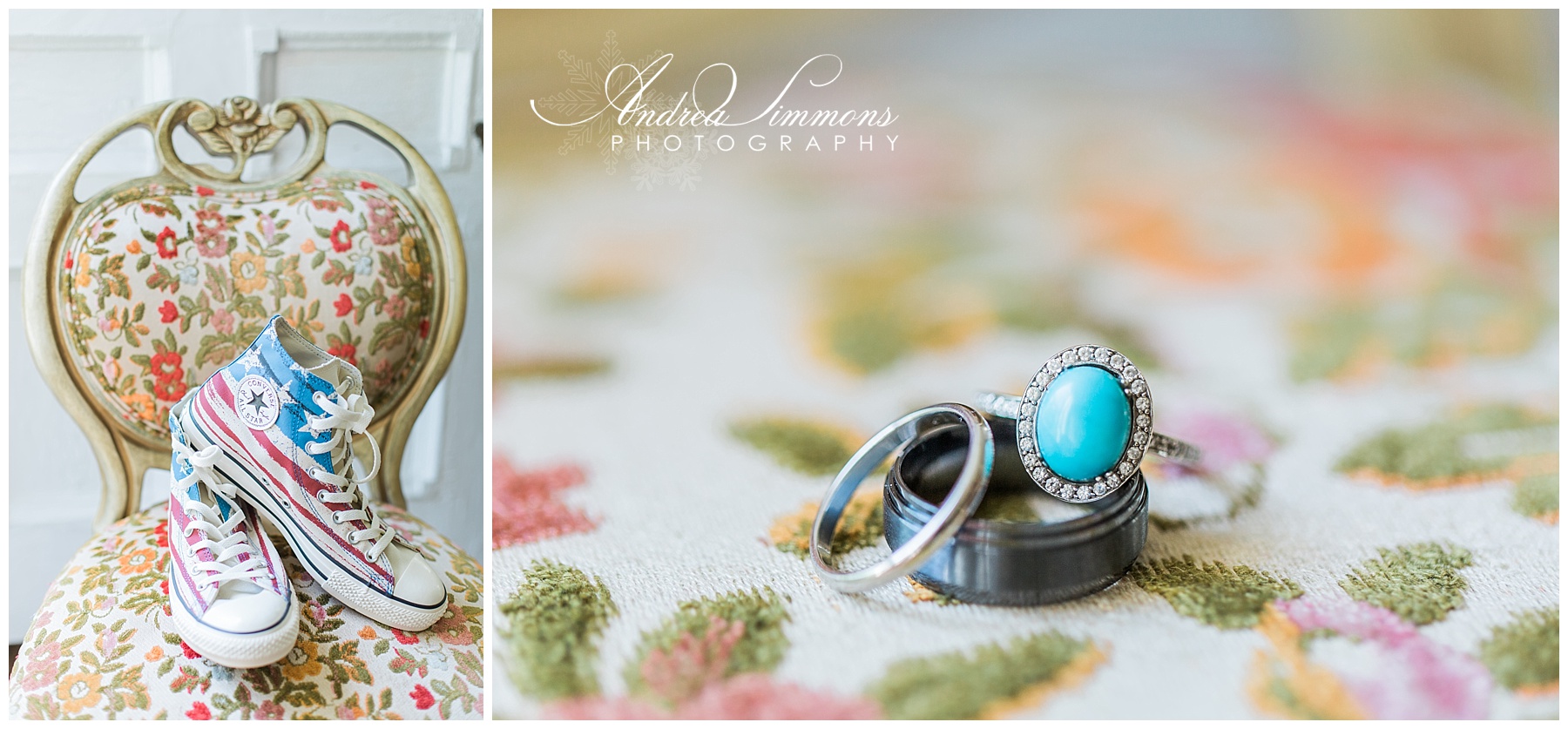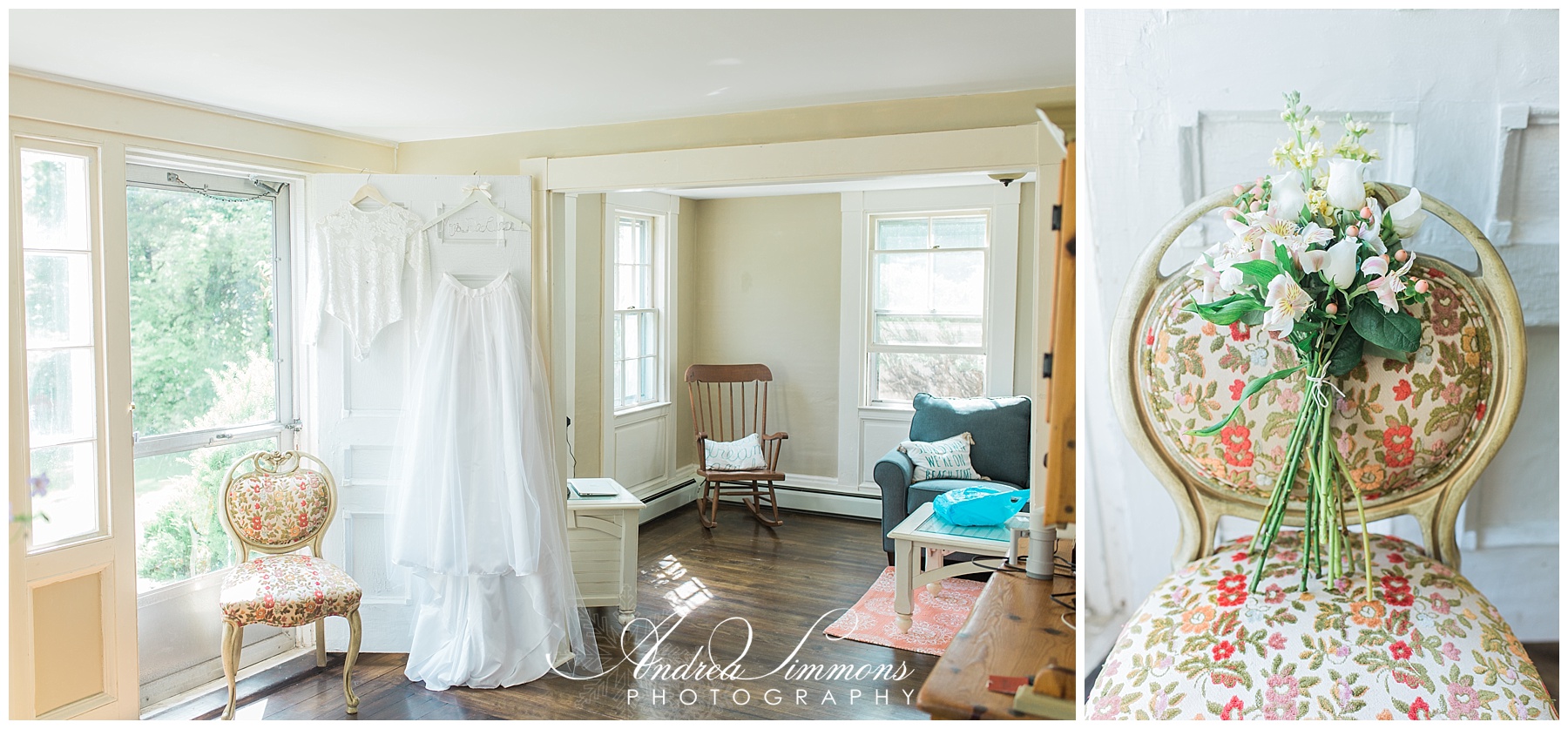 Michael sent some gifts upstairs for Ashley.  But first, was this necklace, a gift to Ashley's daughter, Reece, from her soon-to-be Stepdad!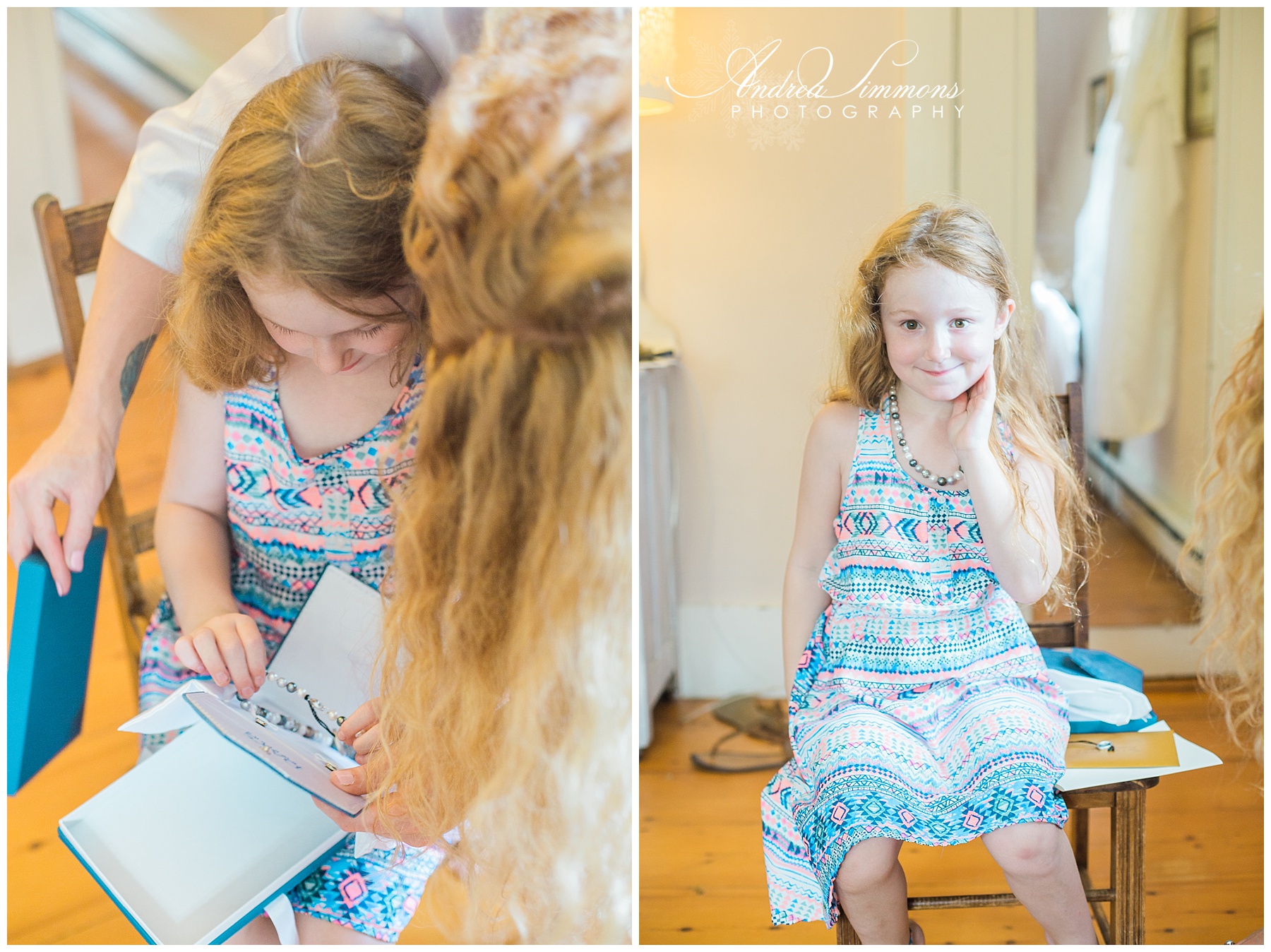 Michael knew of Ashley's love of Converse shoes, and gave her these as a gift that morning.  He had a matching (Groom) pair for himself 🙂
Michael made this gift himself!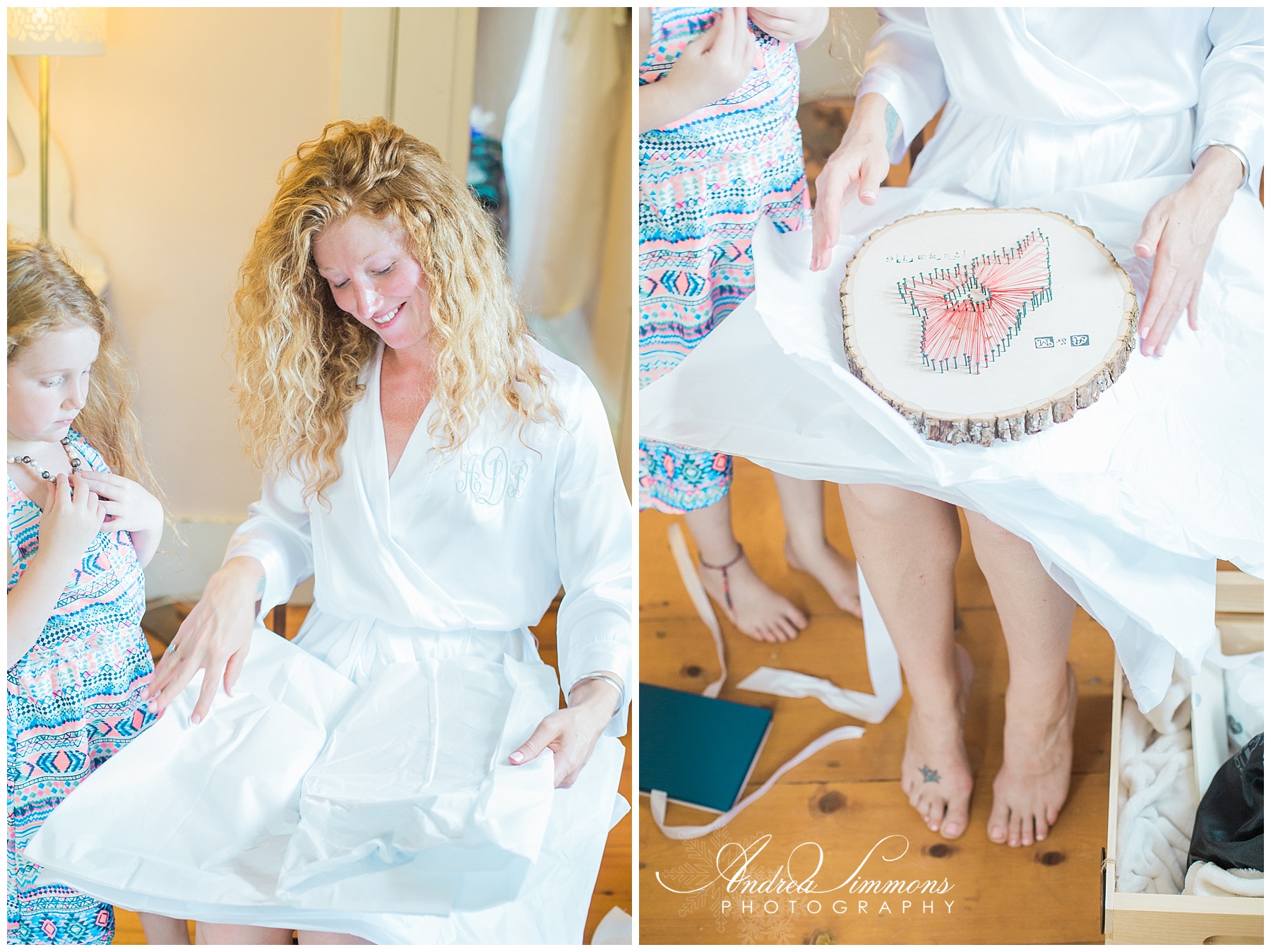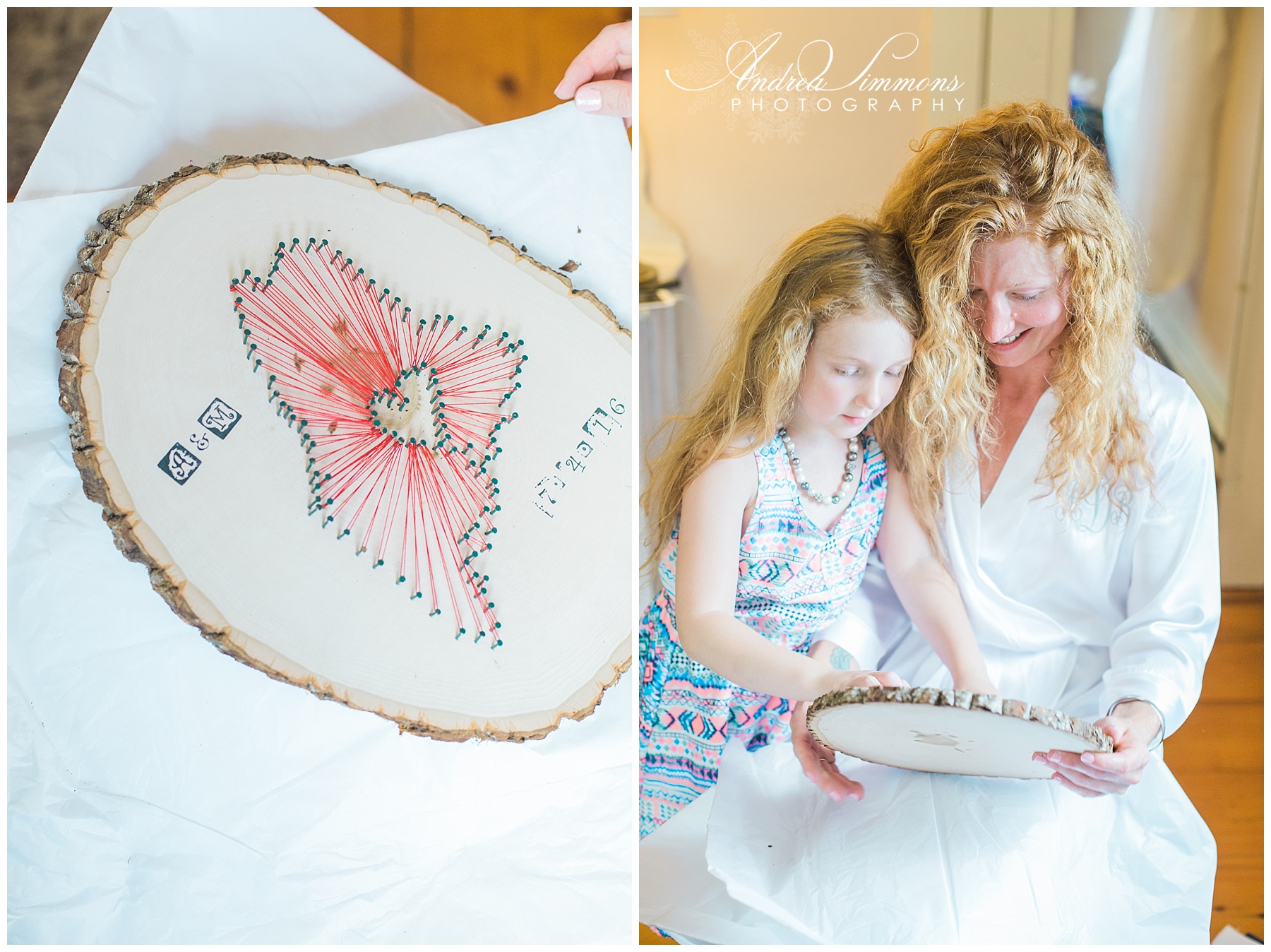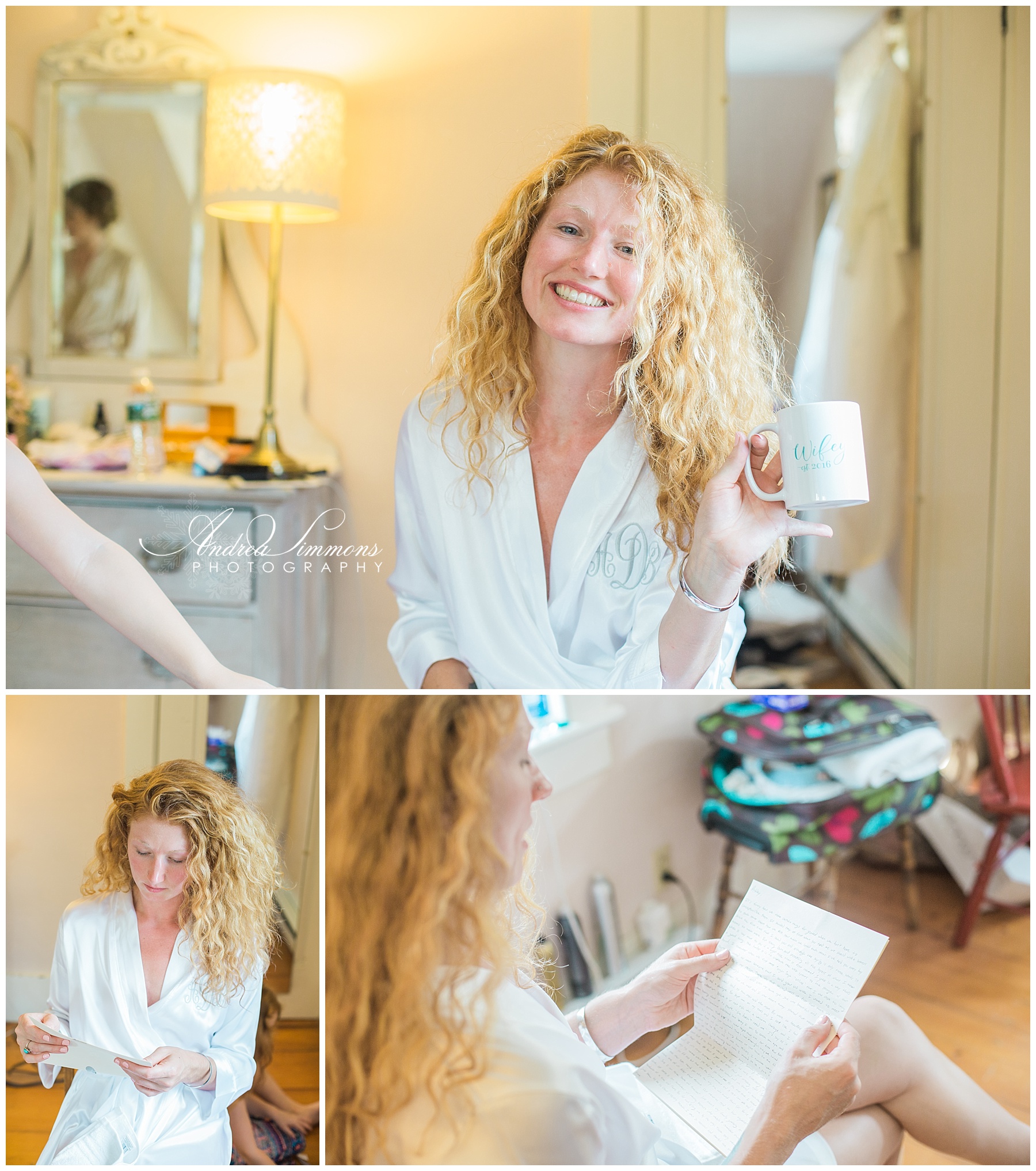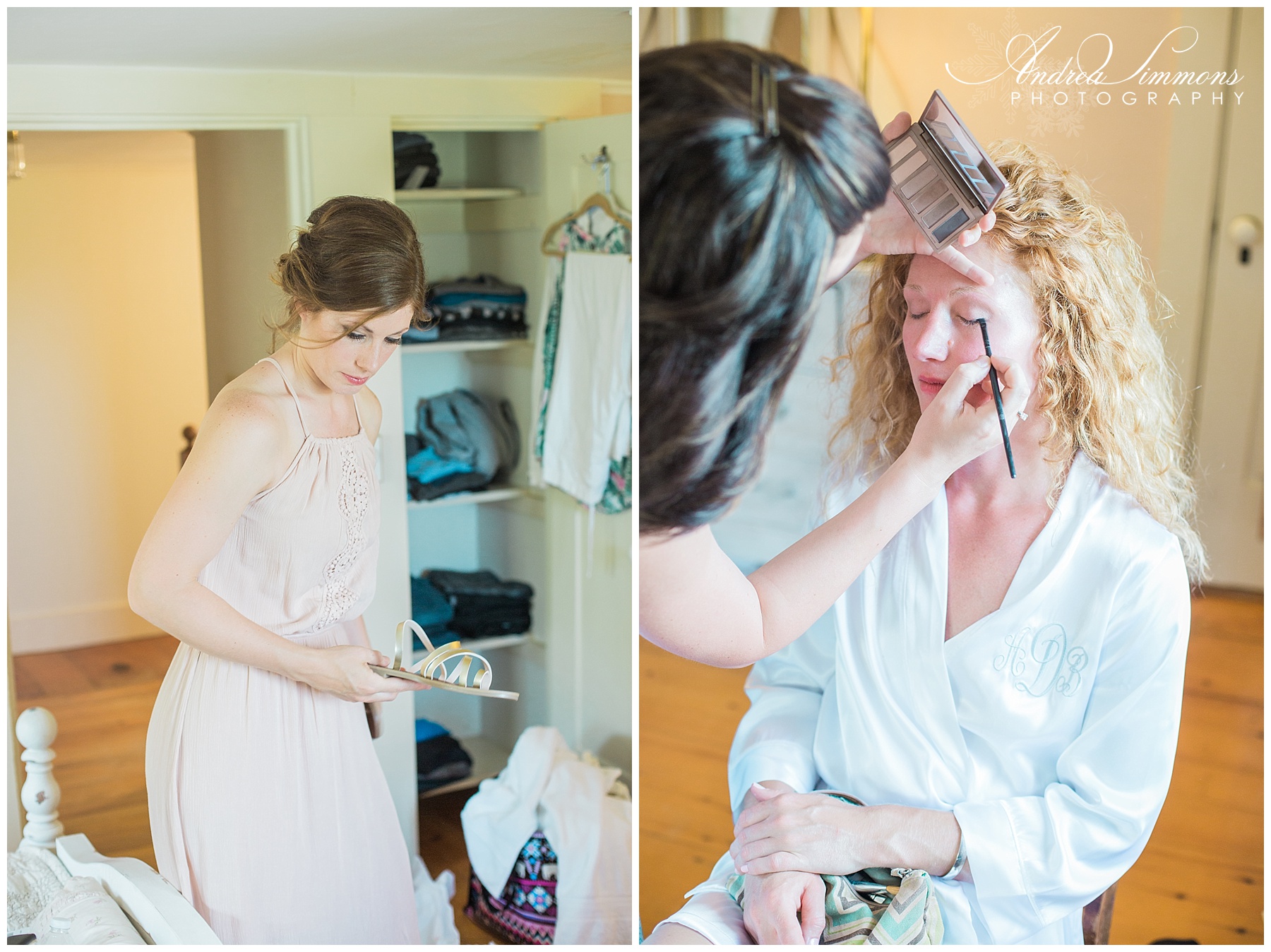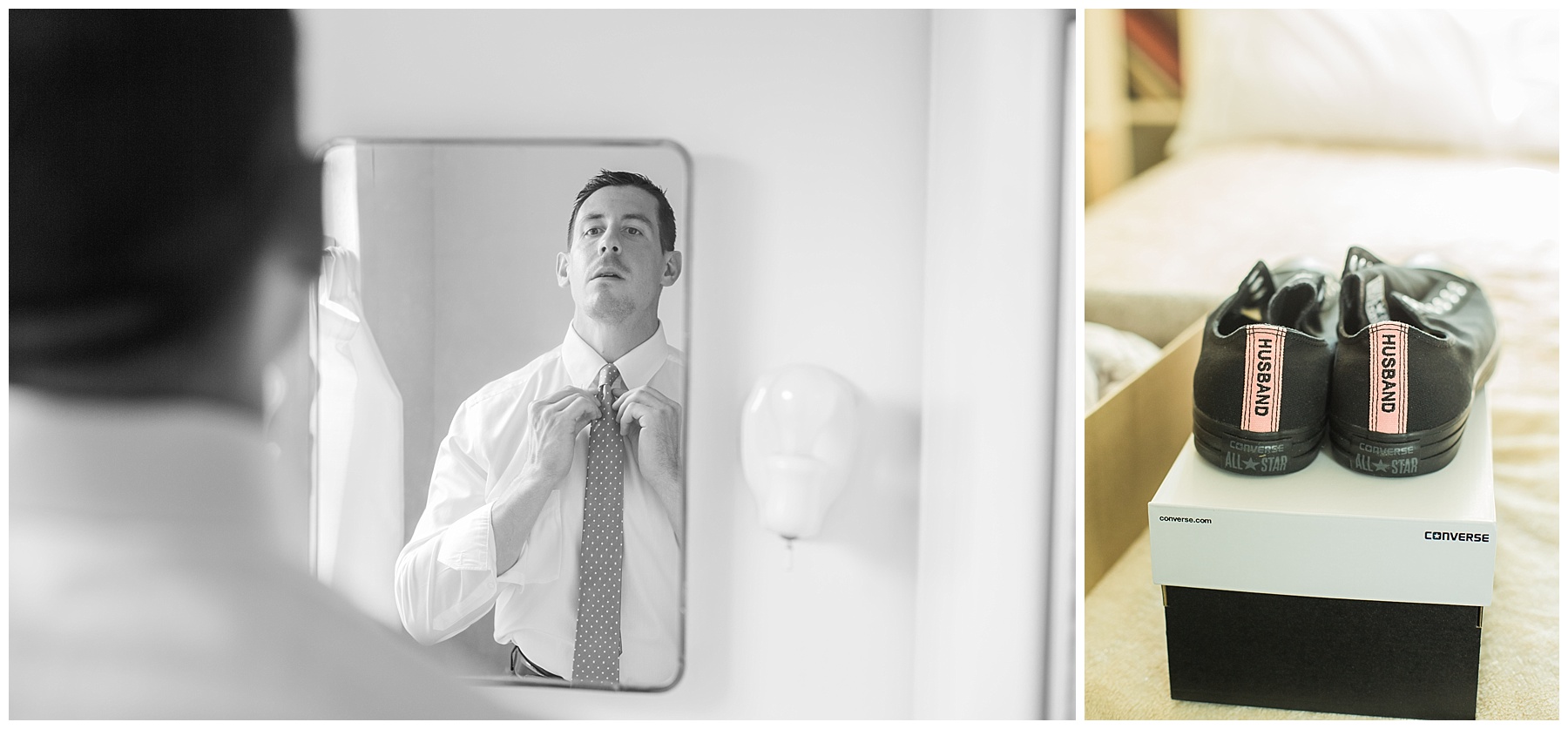 Michael also surprised his best man with matching watches.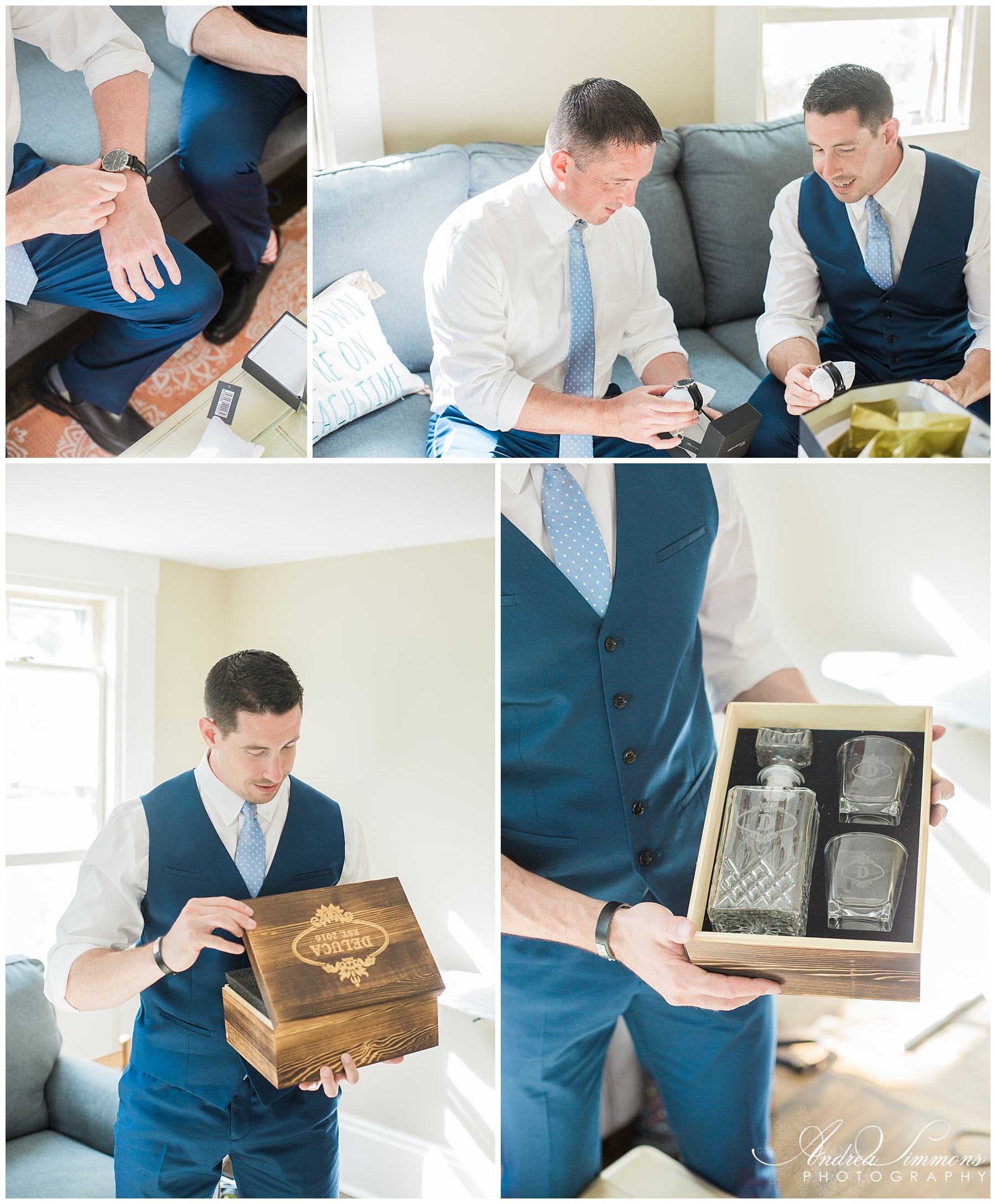 Ashley sent her gifts to Michael downstairs, including this bracelet with the longitude and latitude of the location they were about to get married at 🙂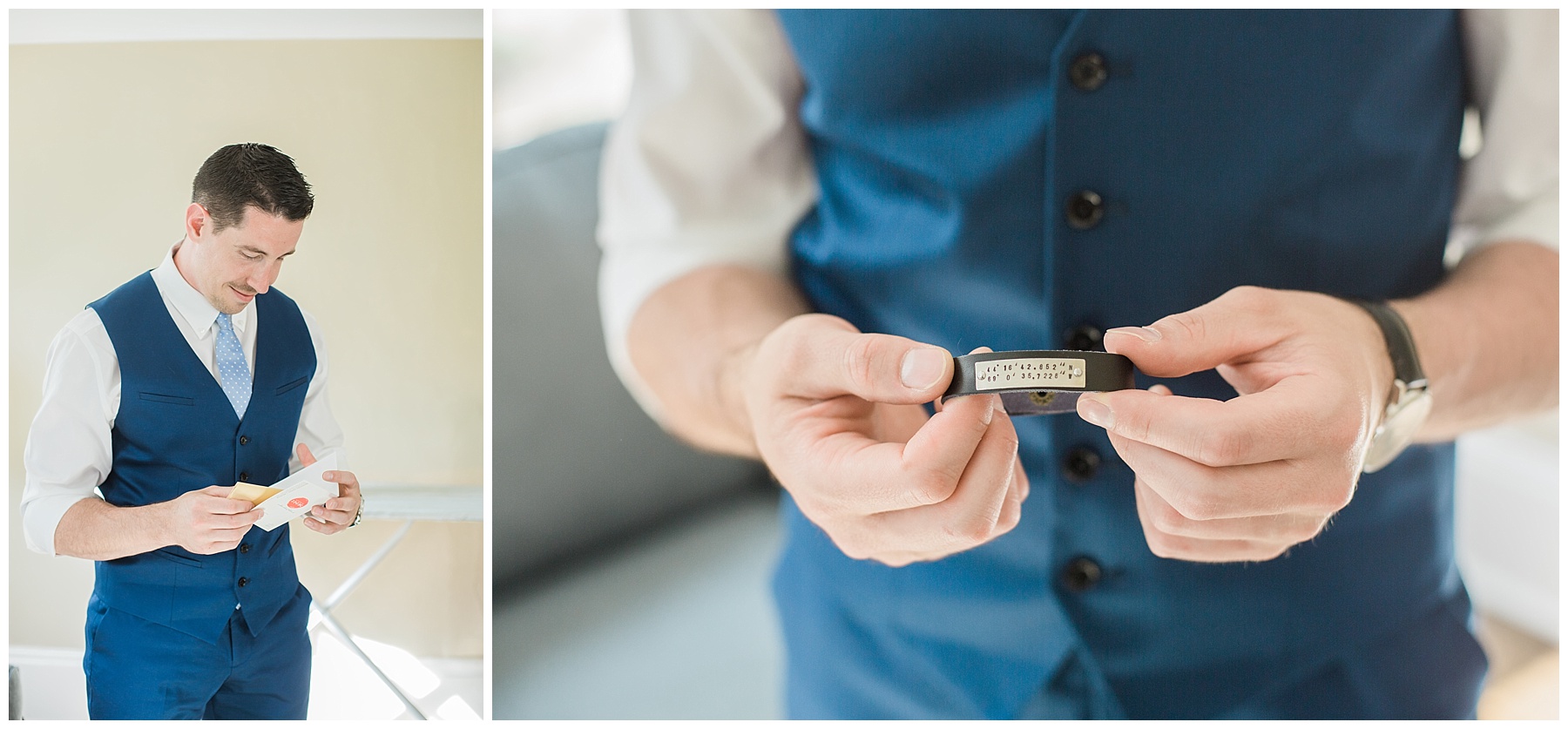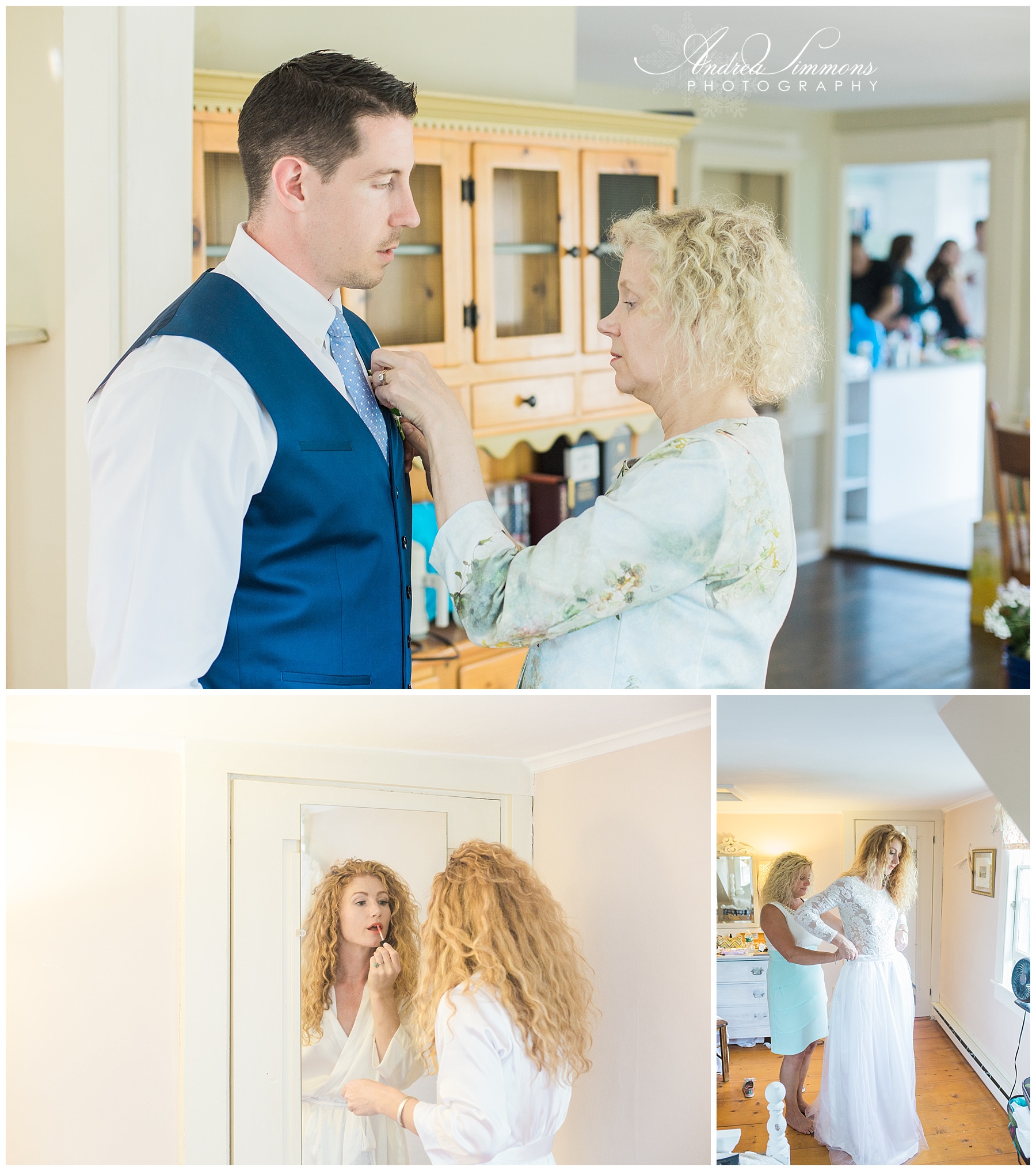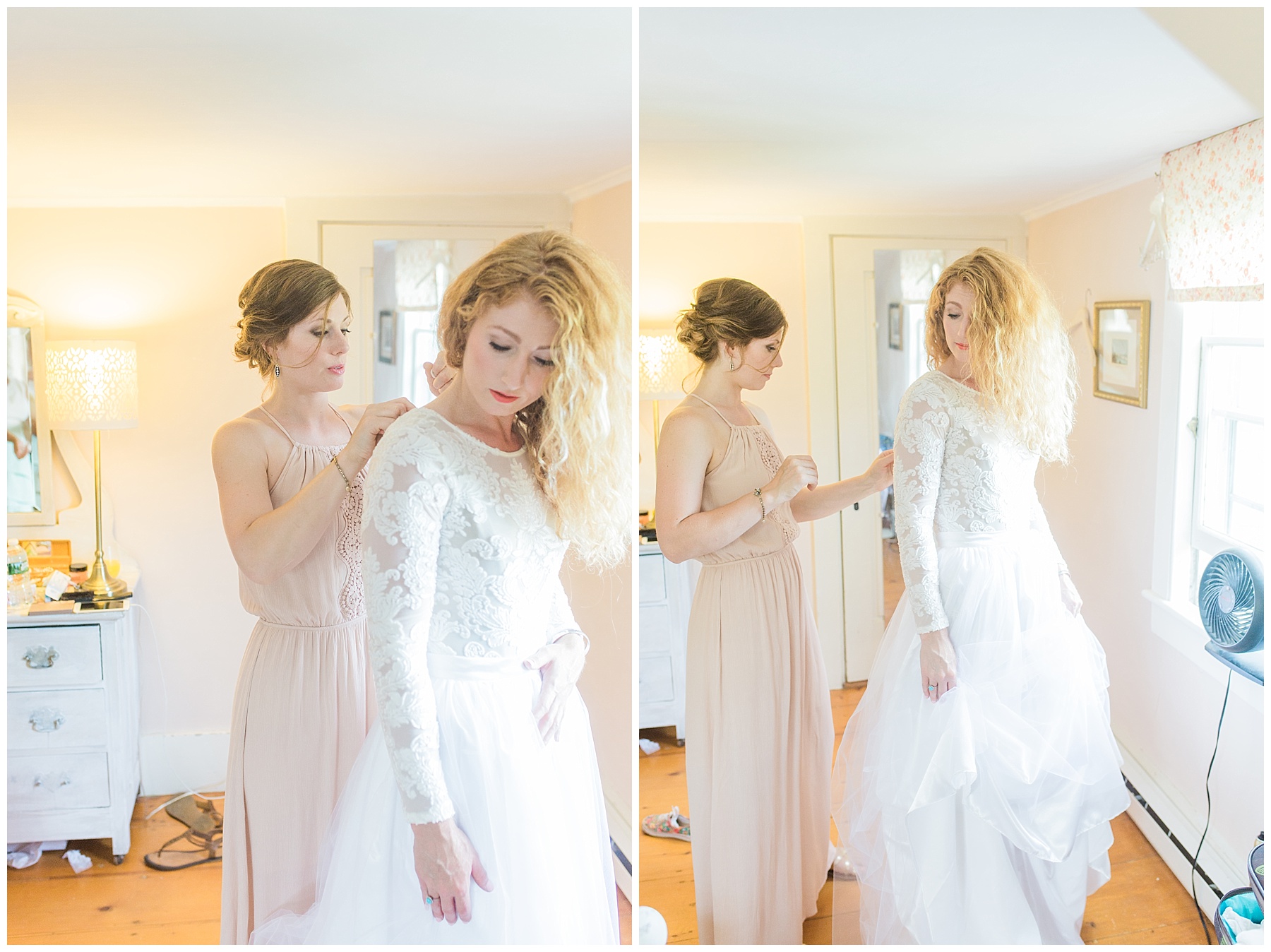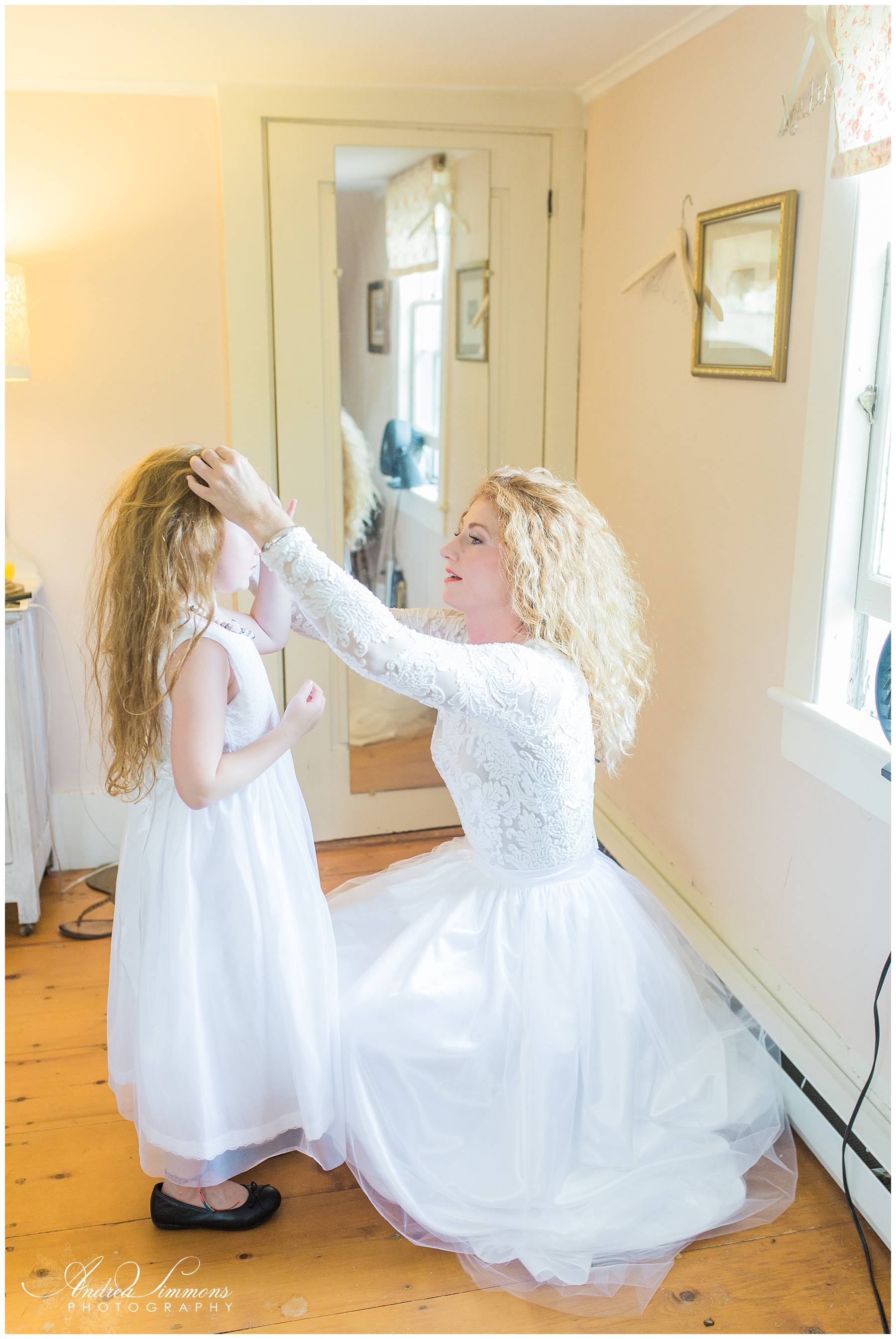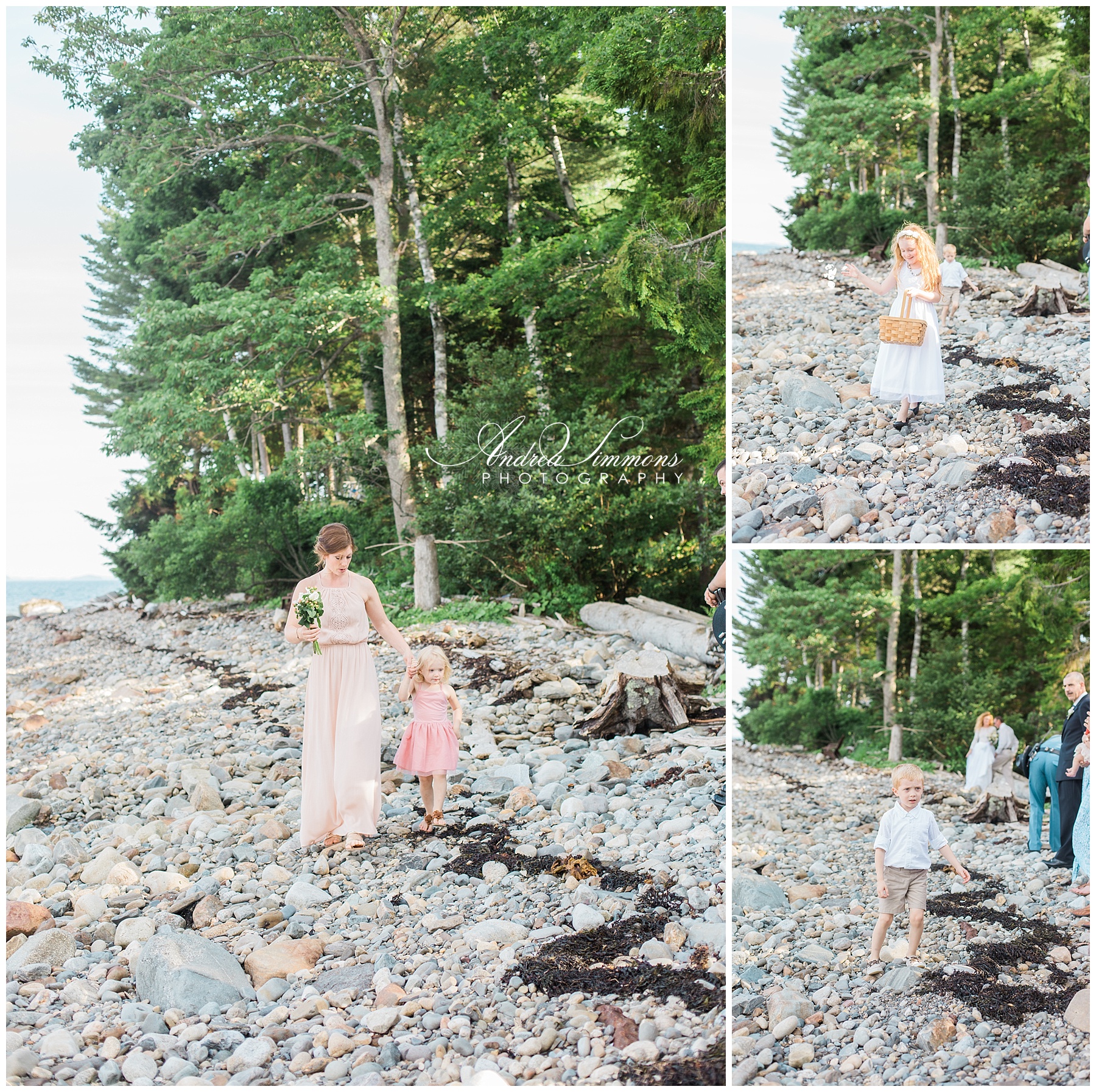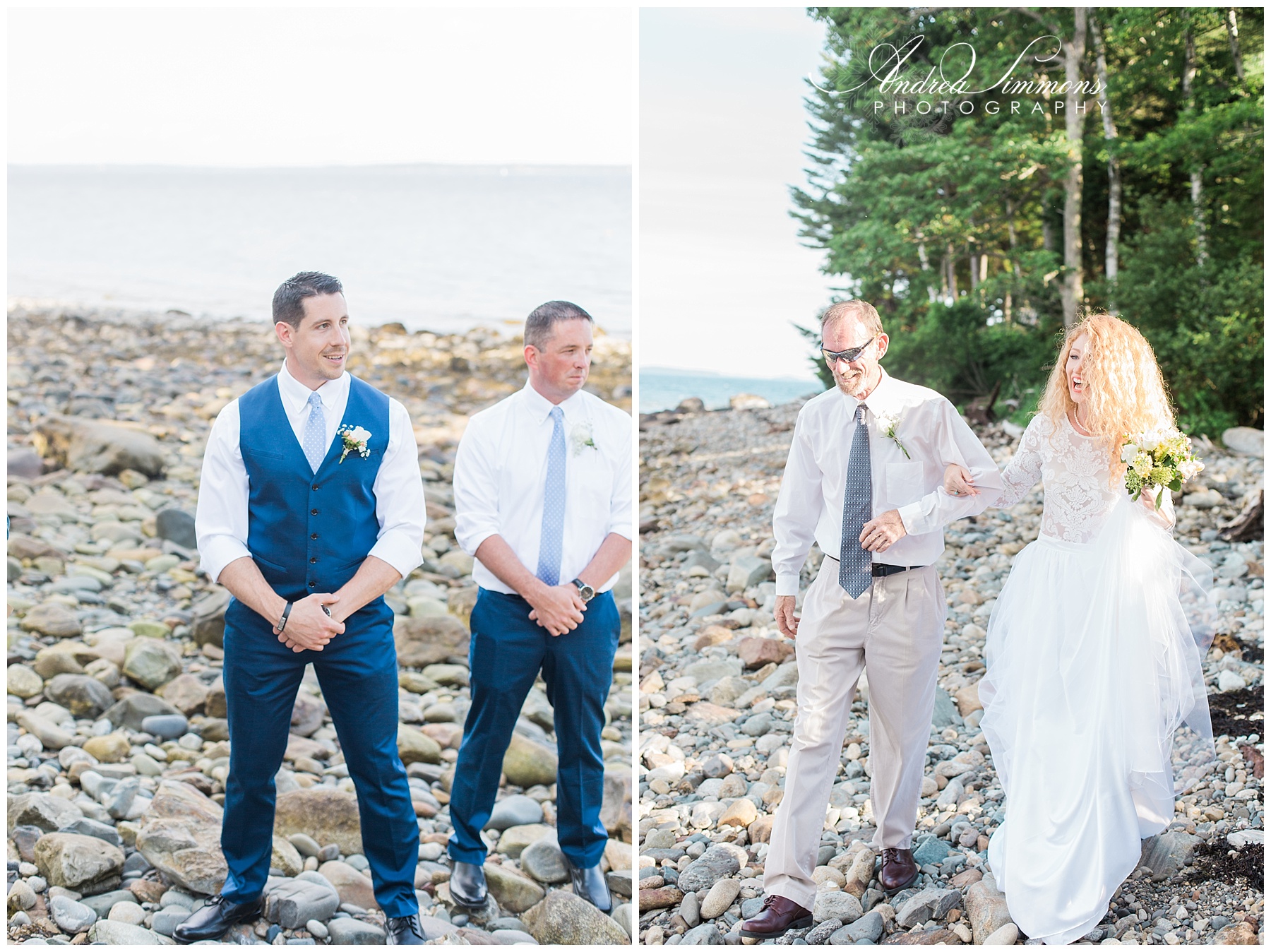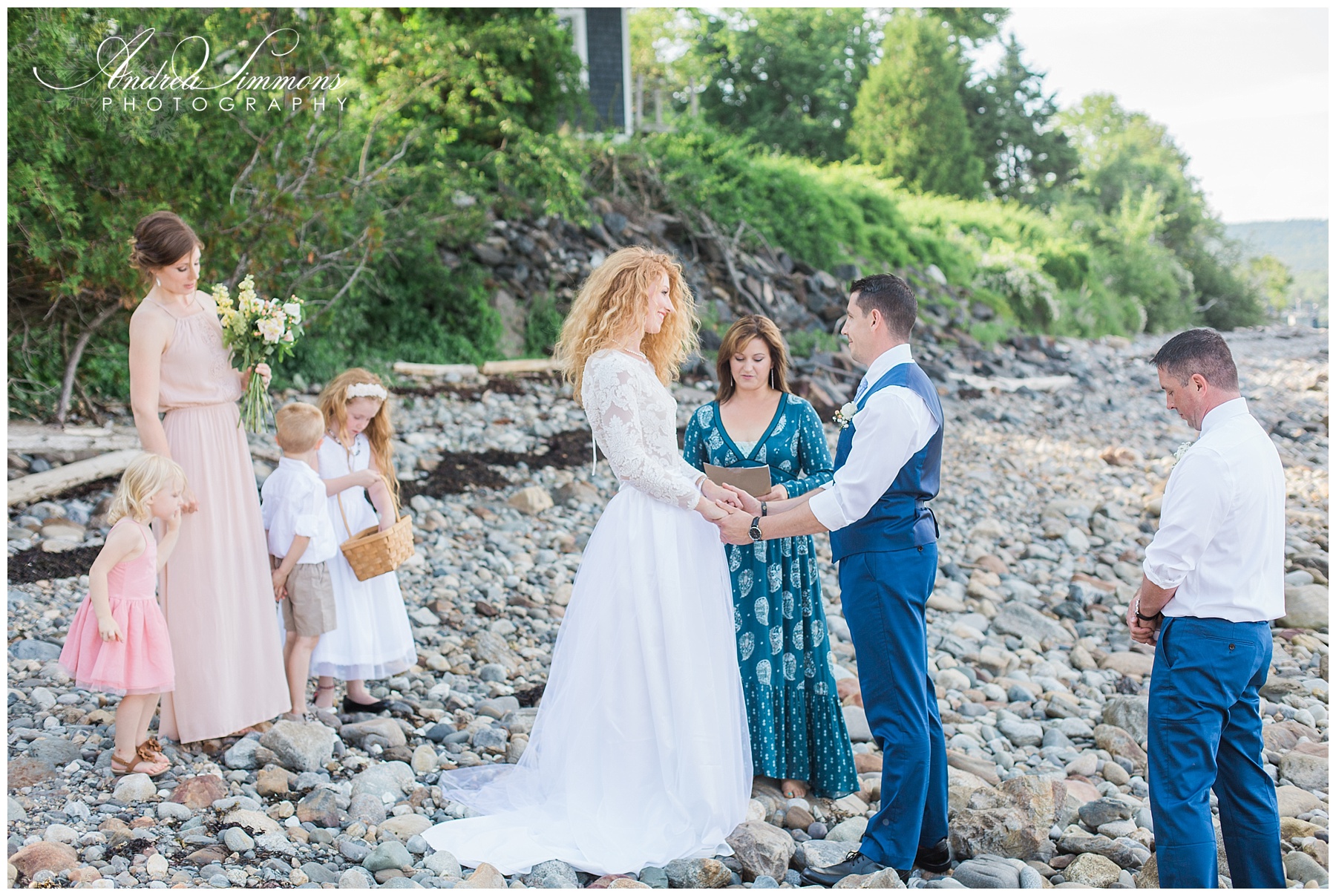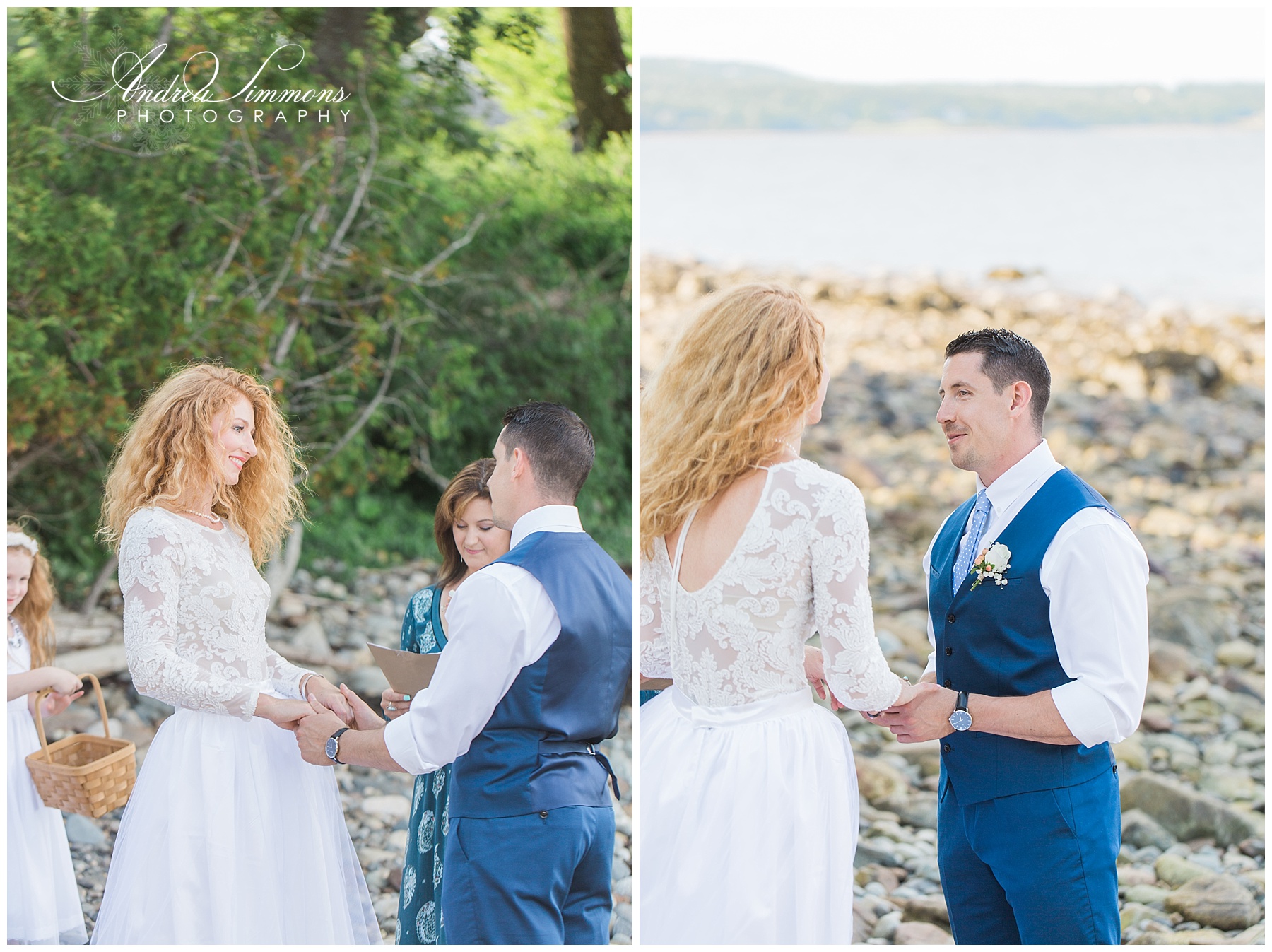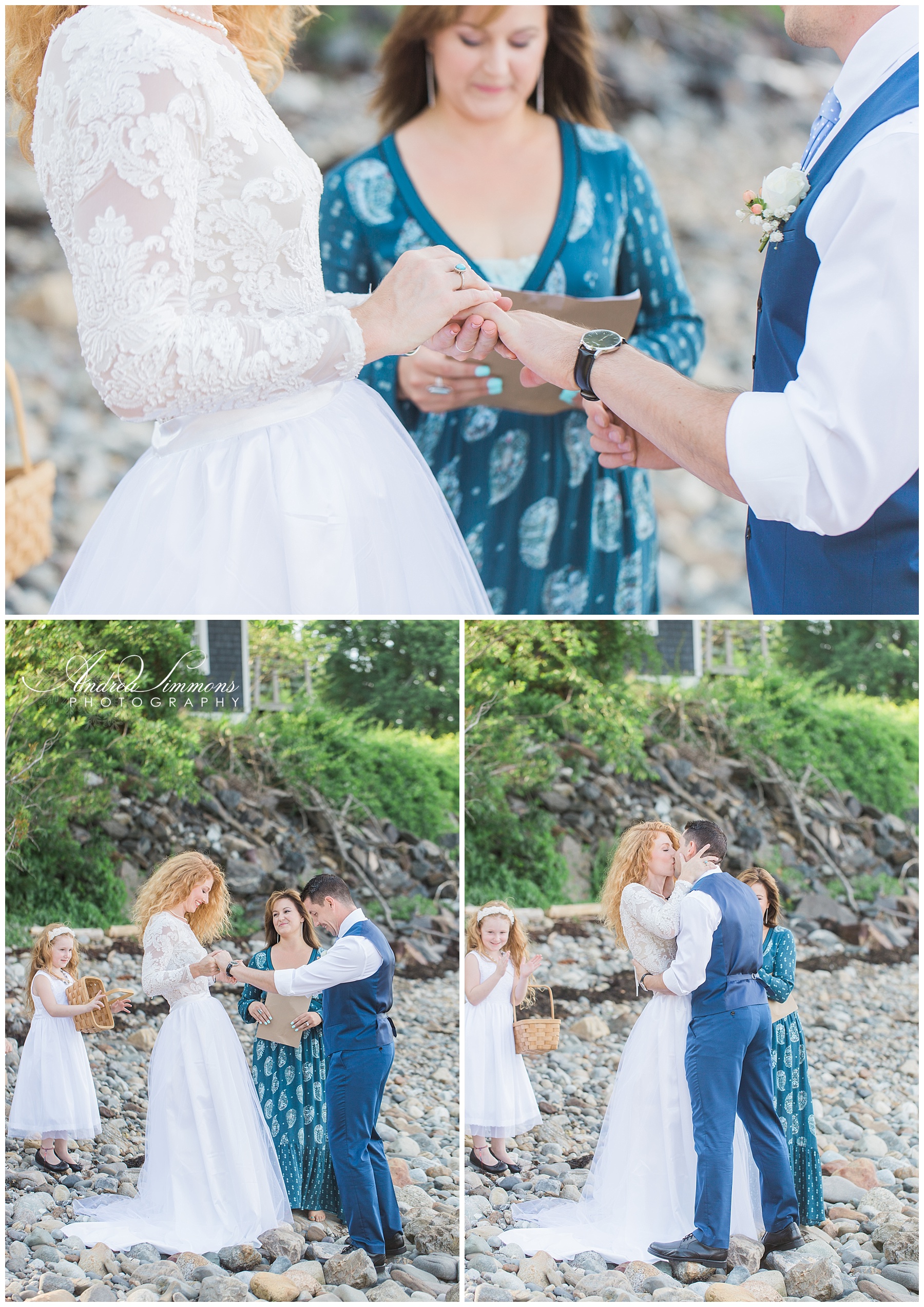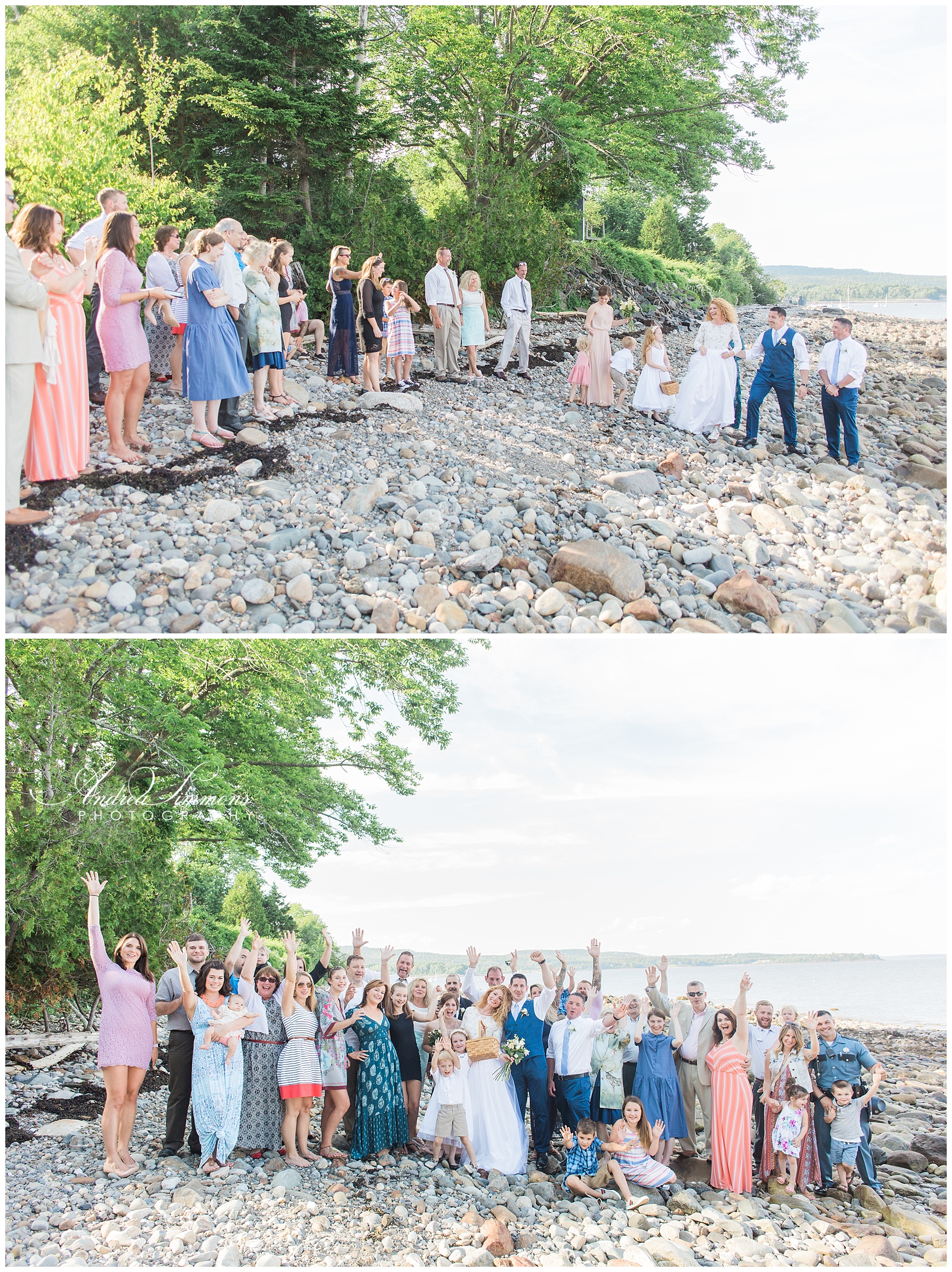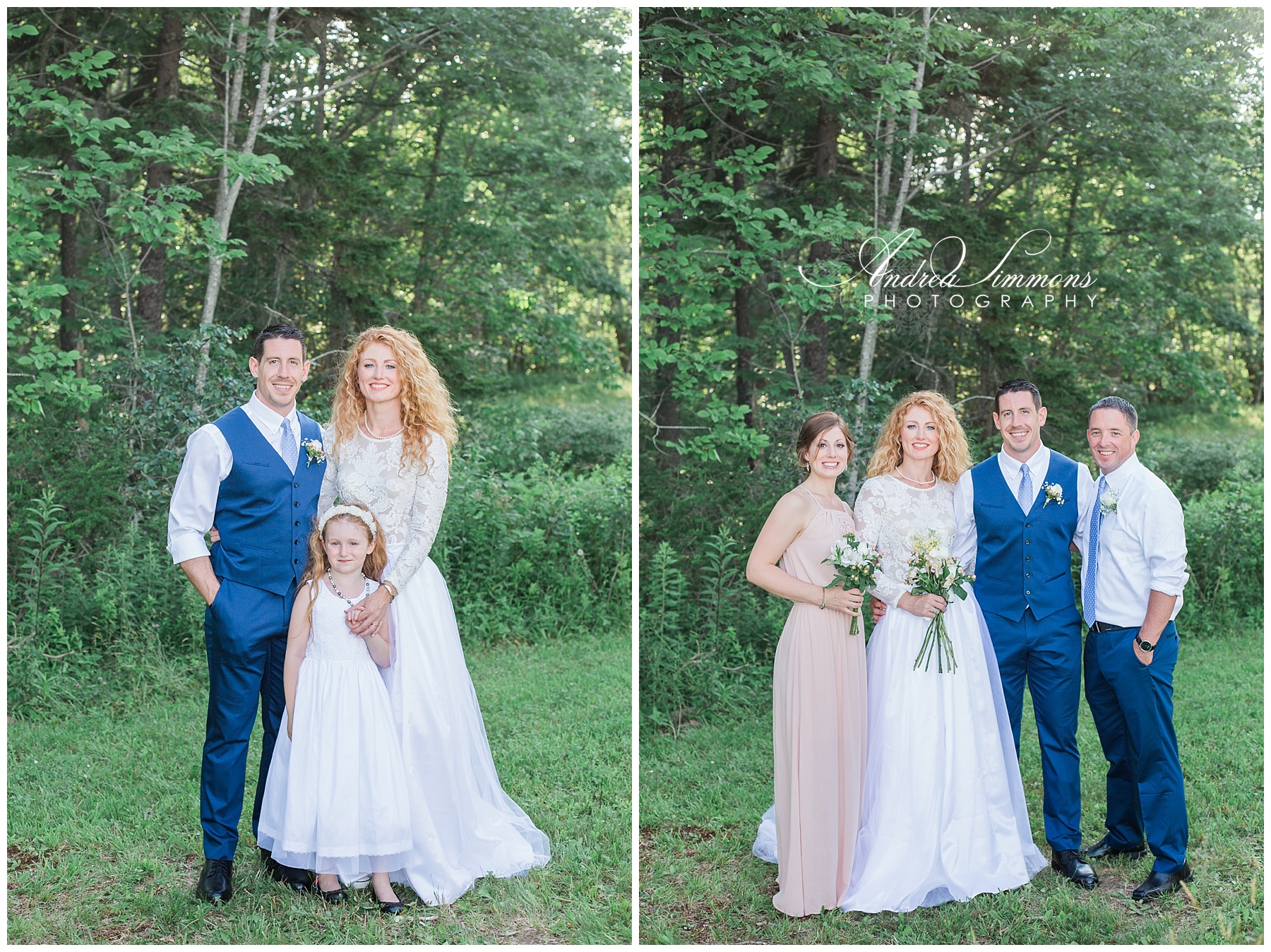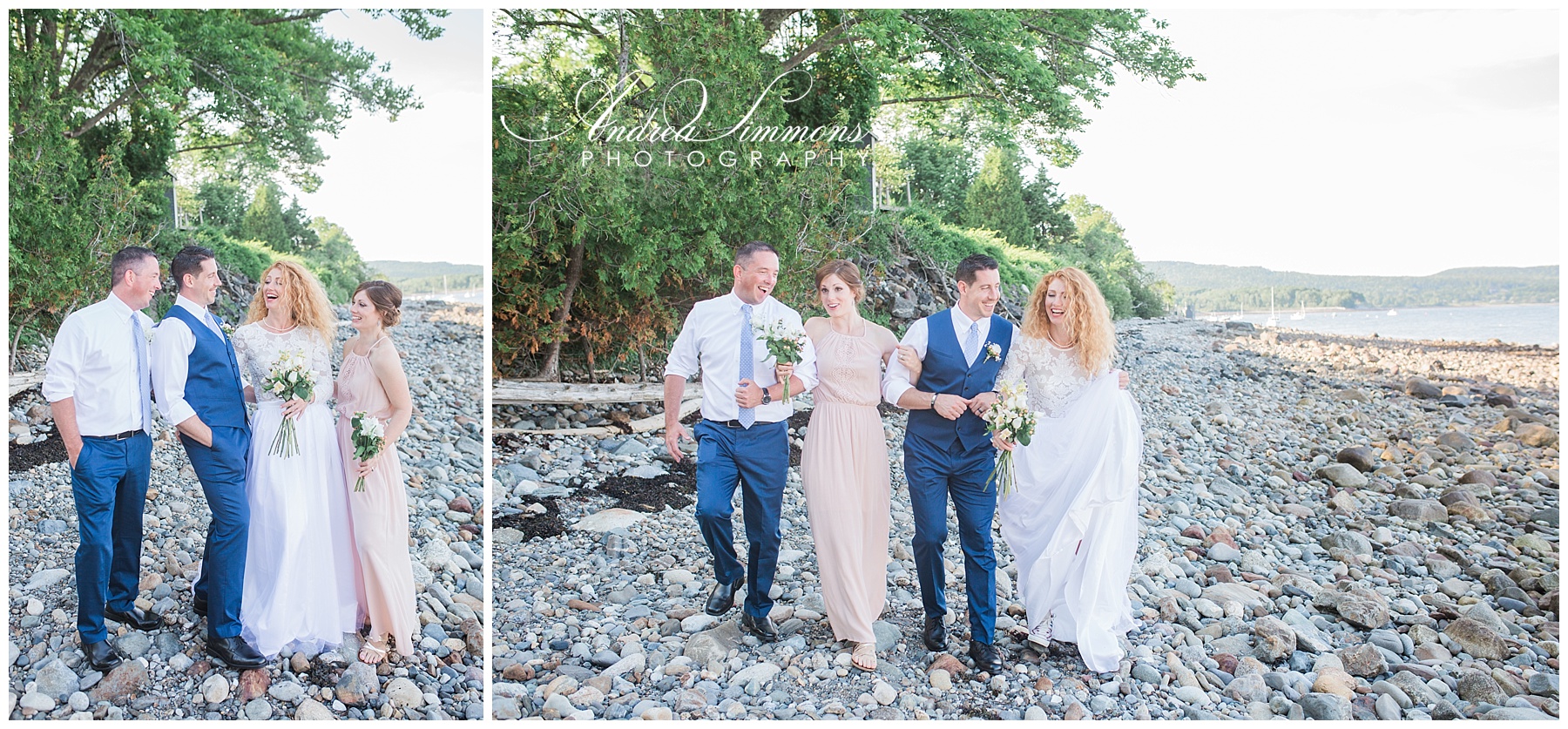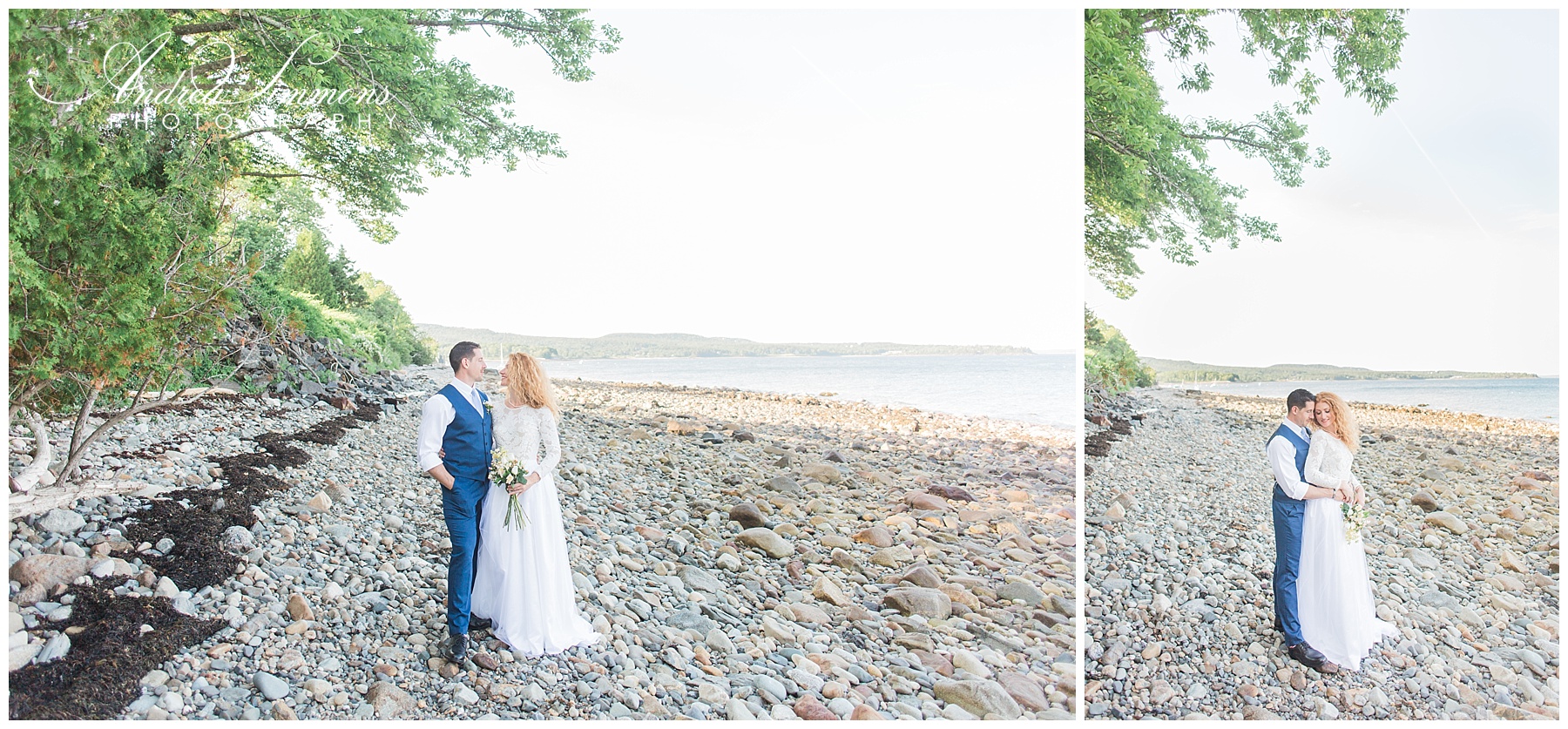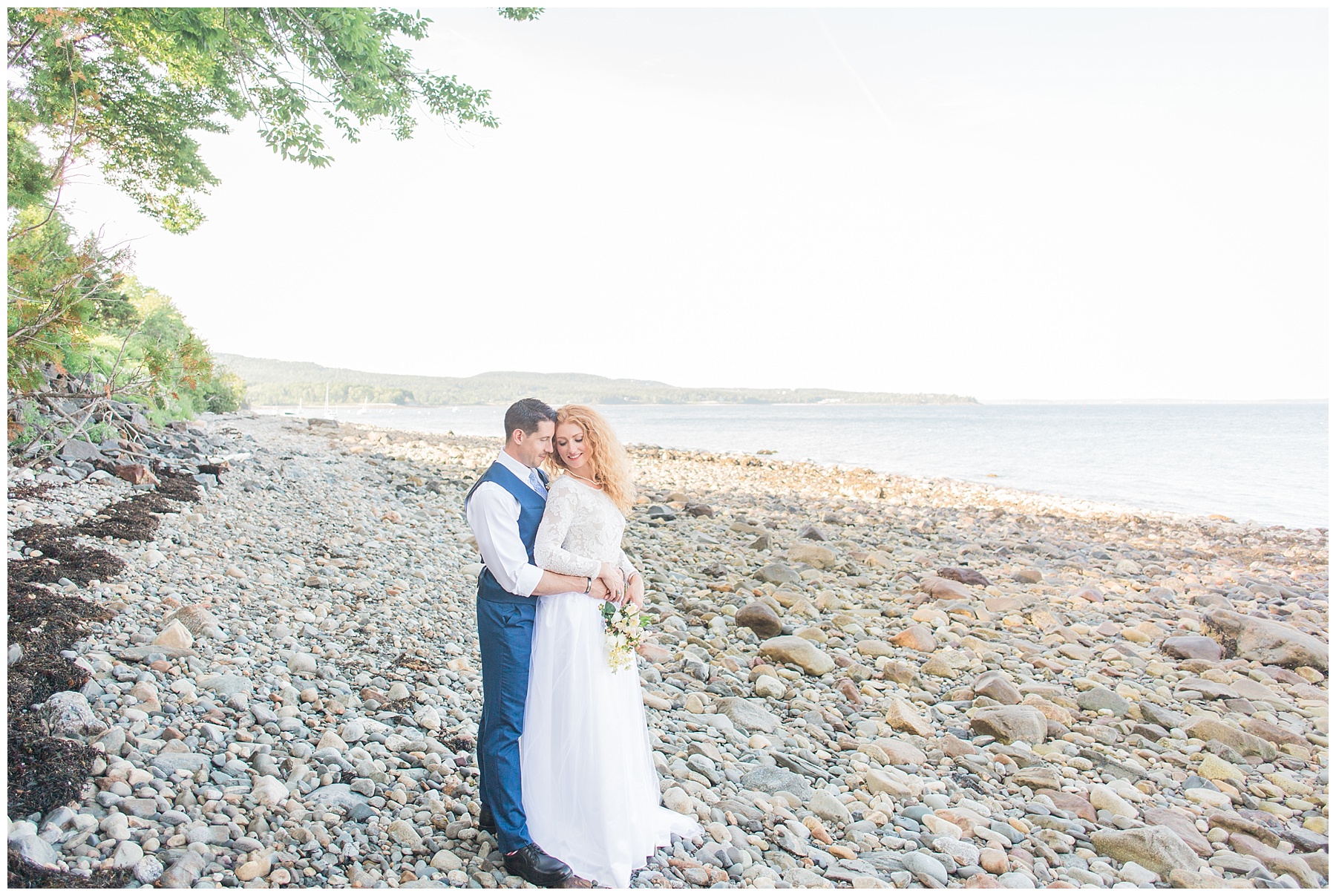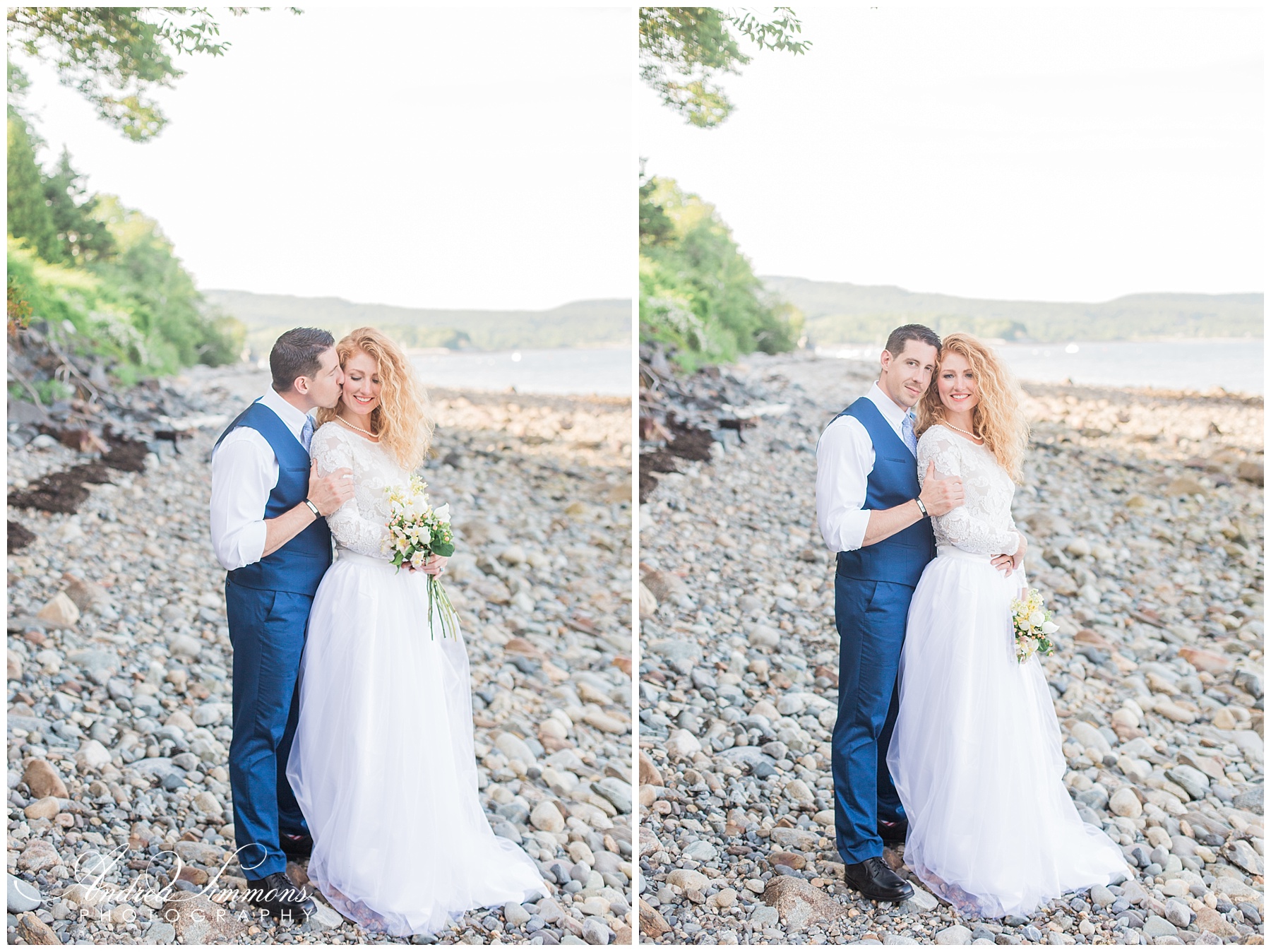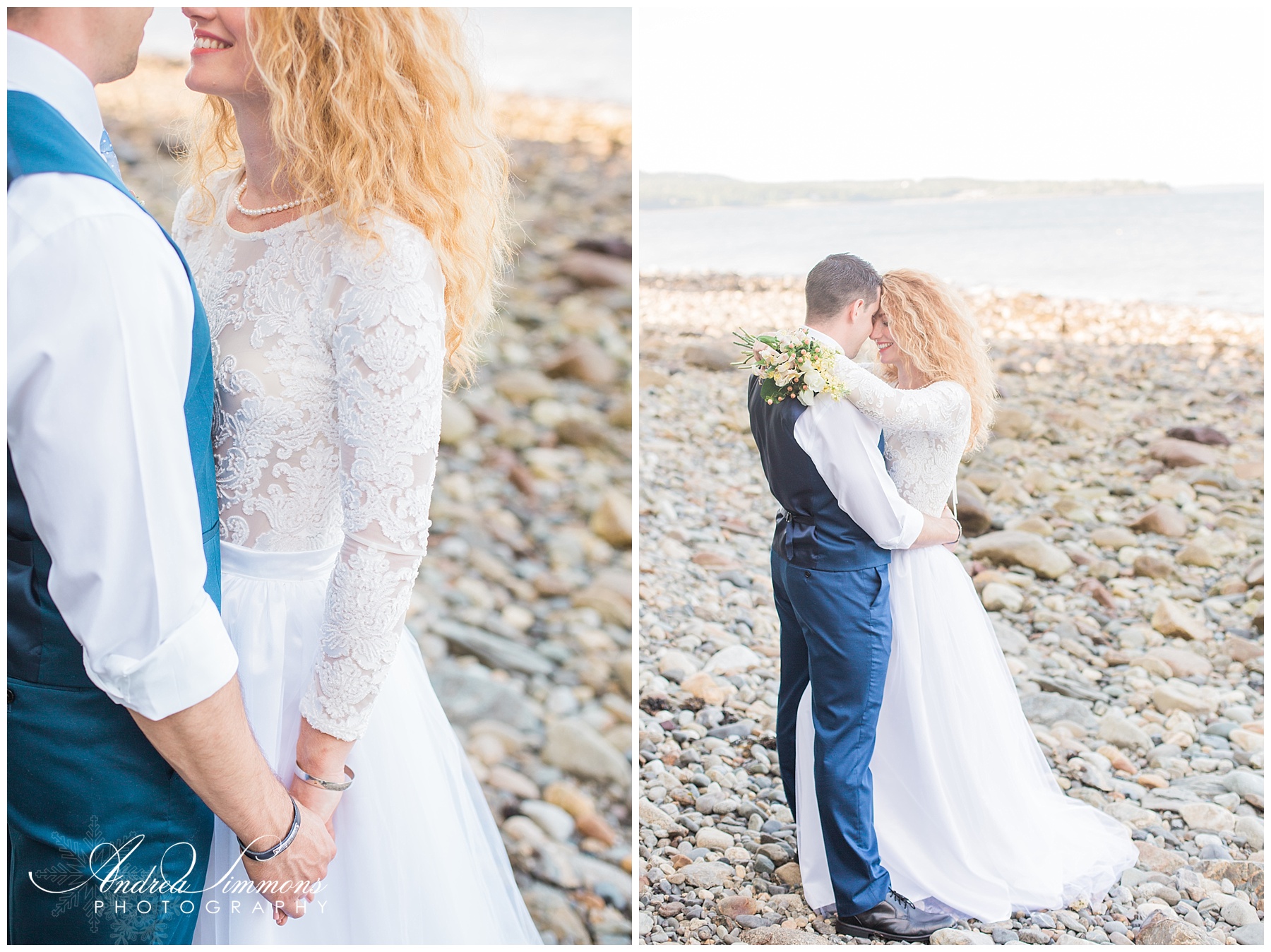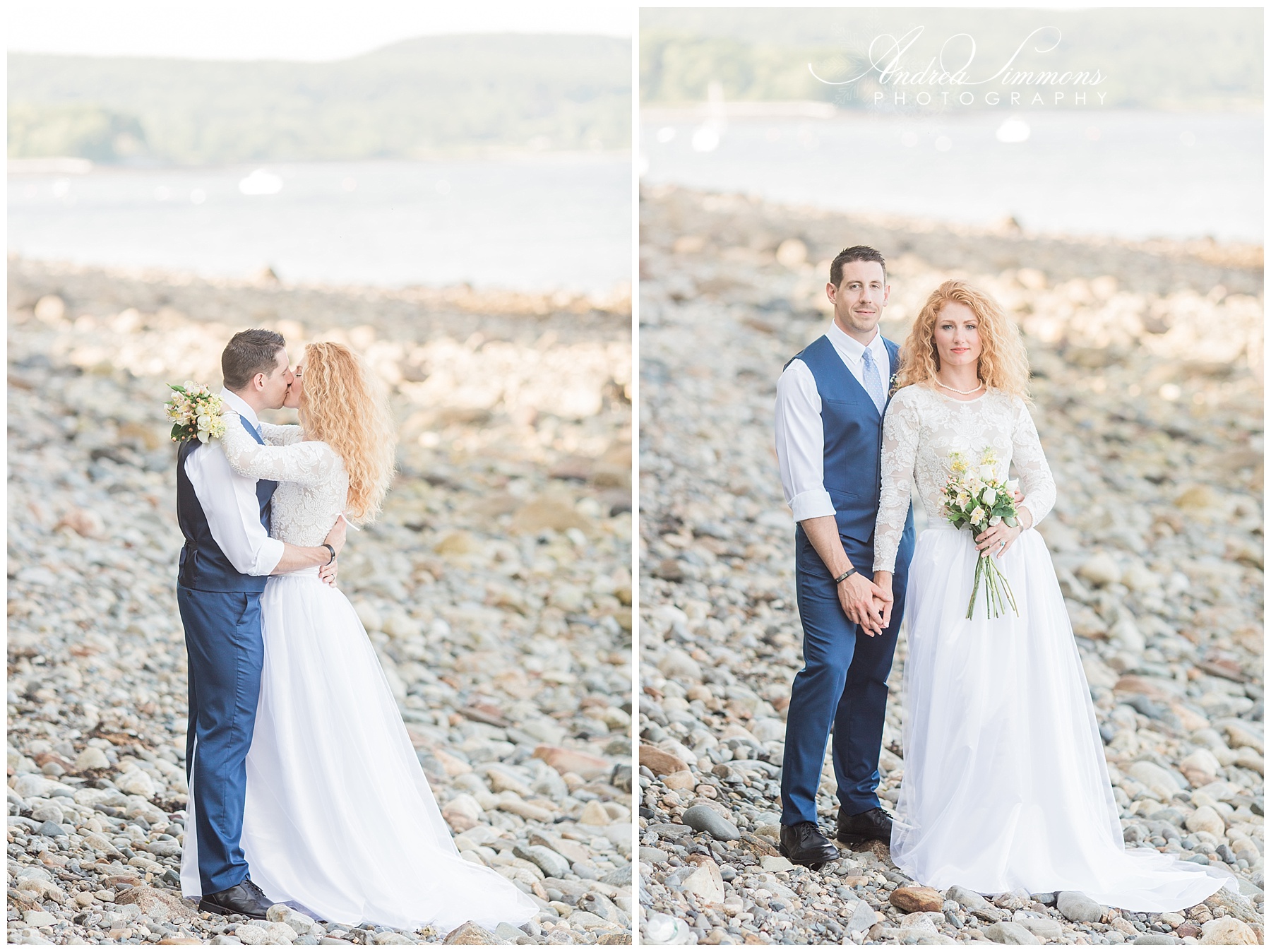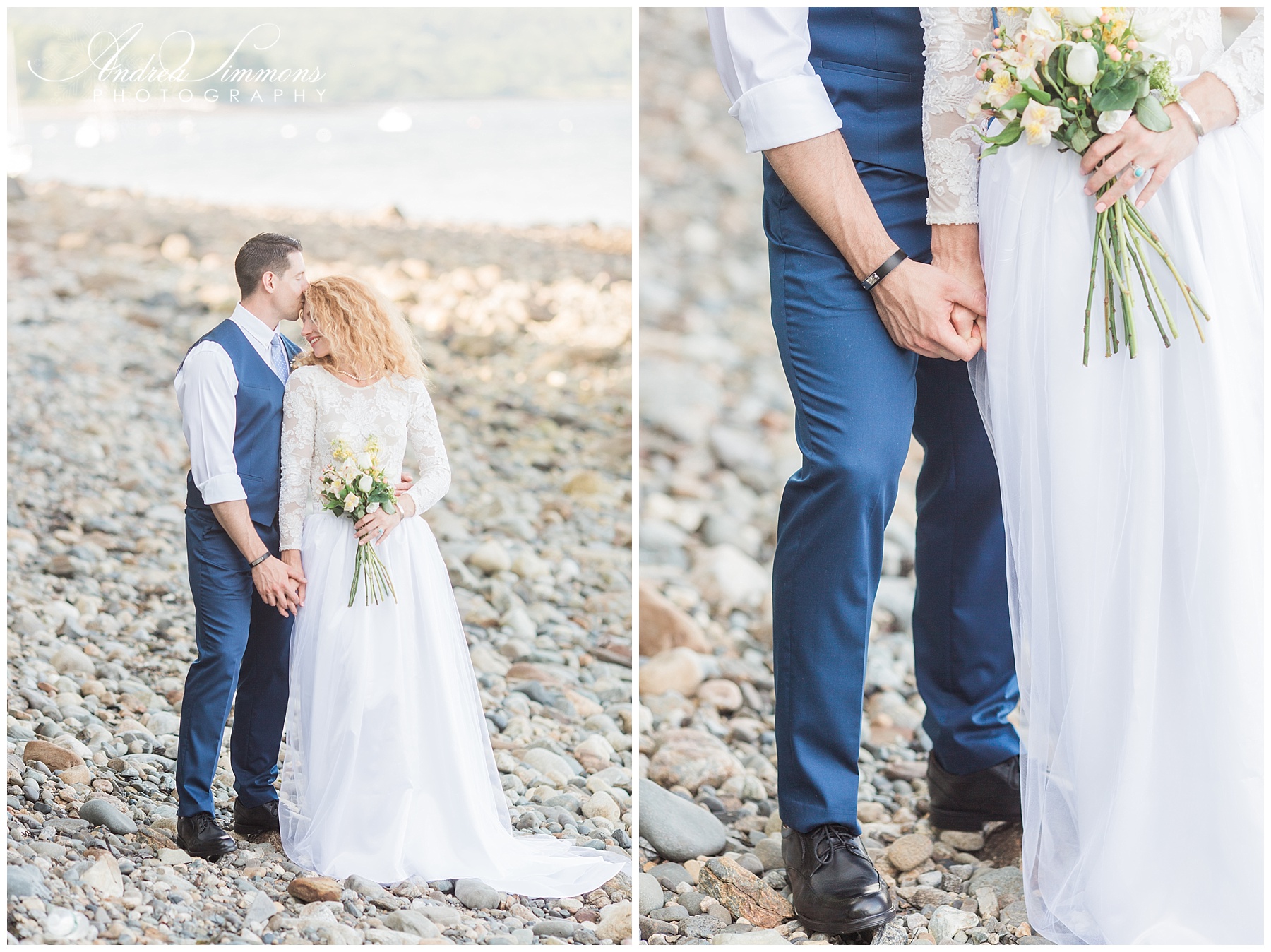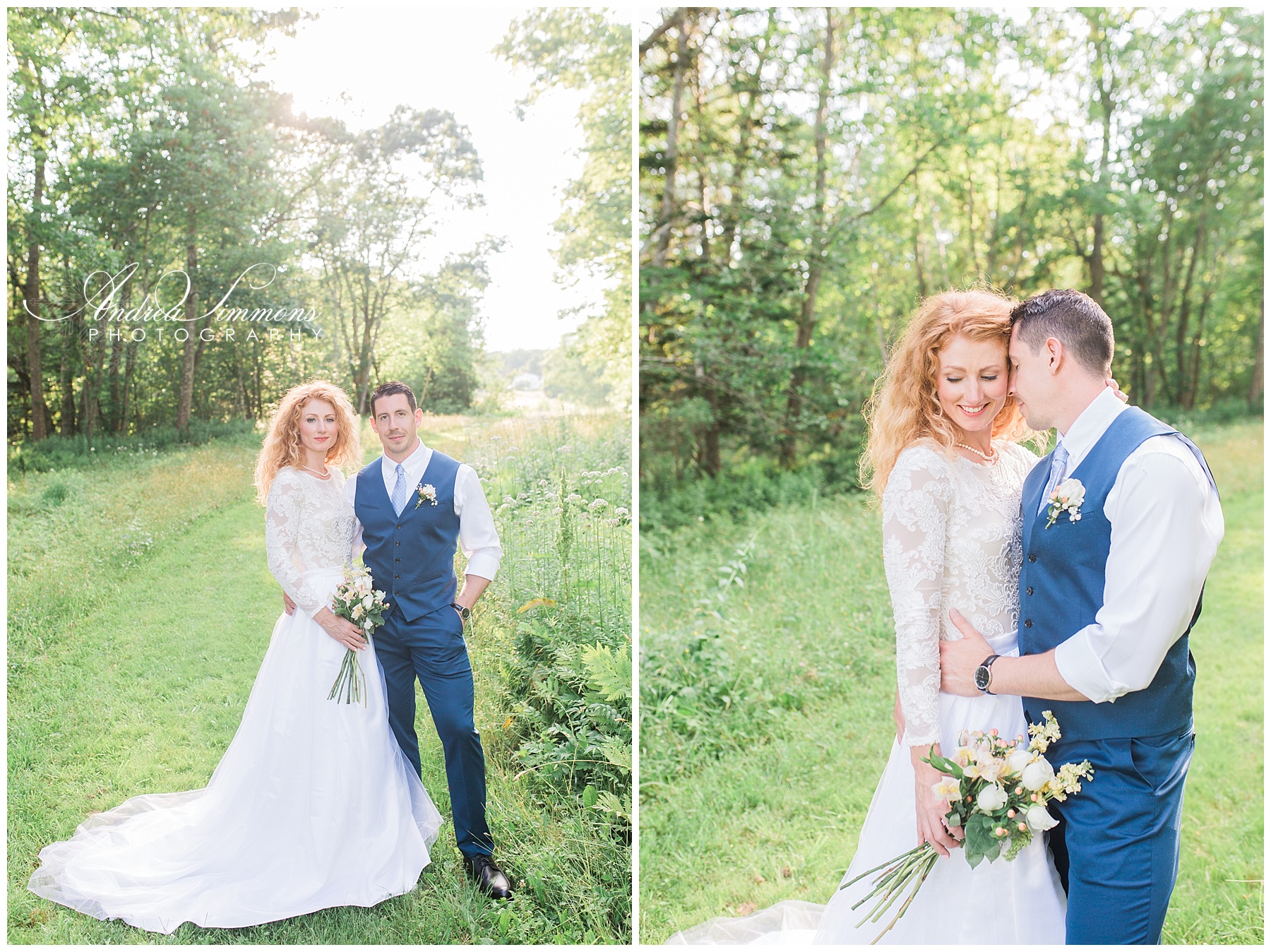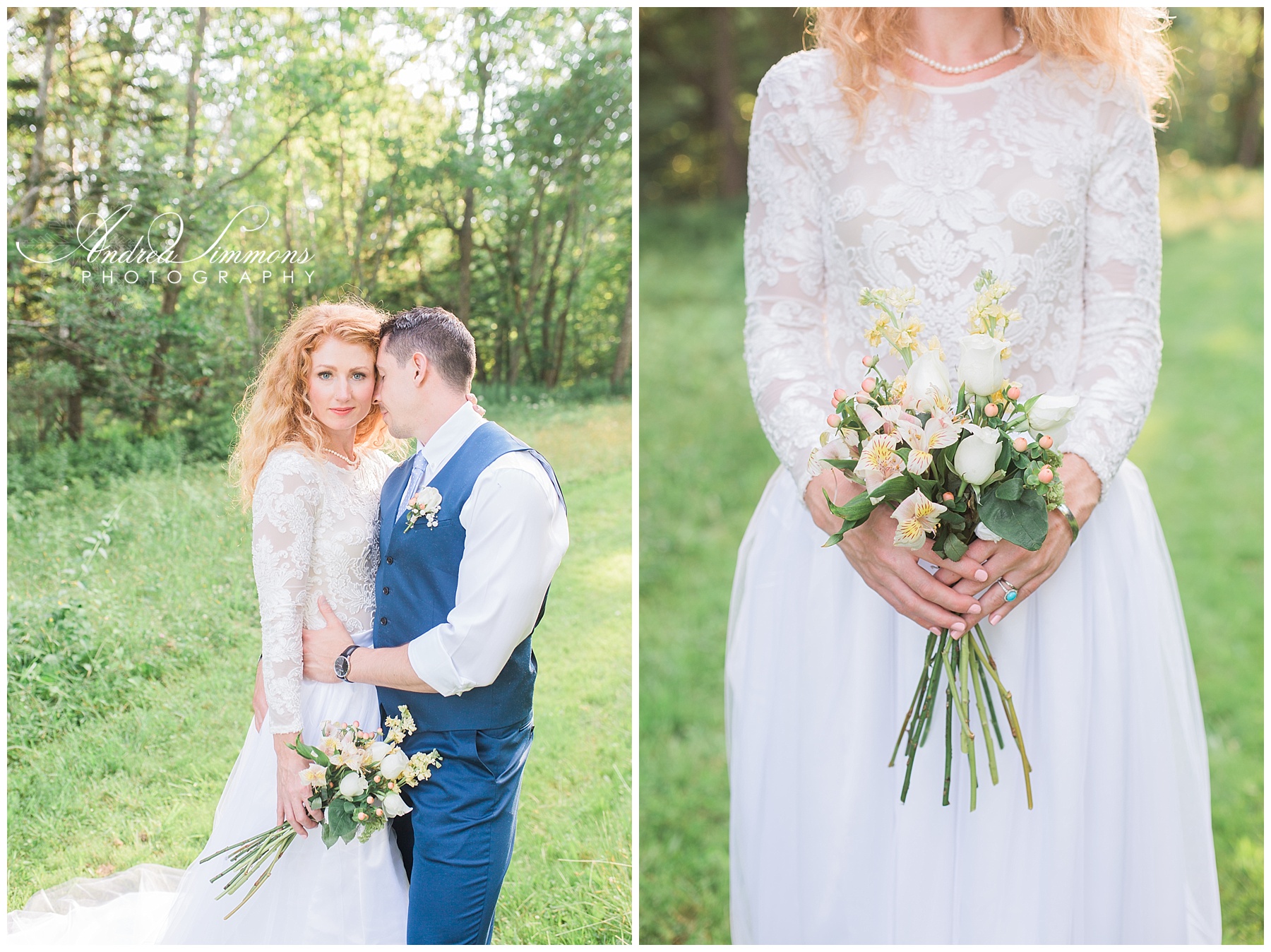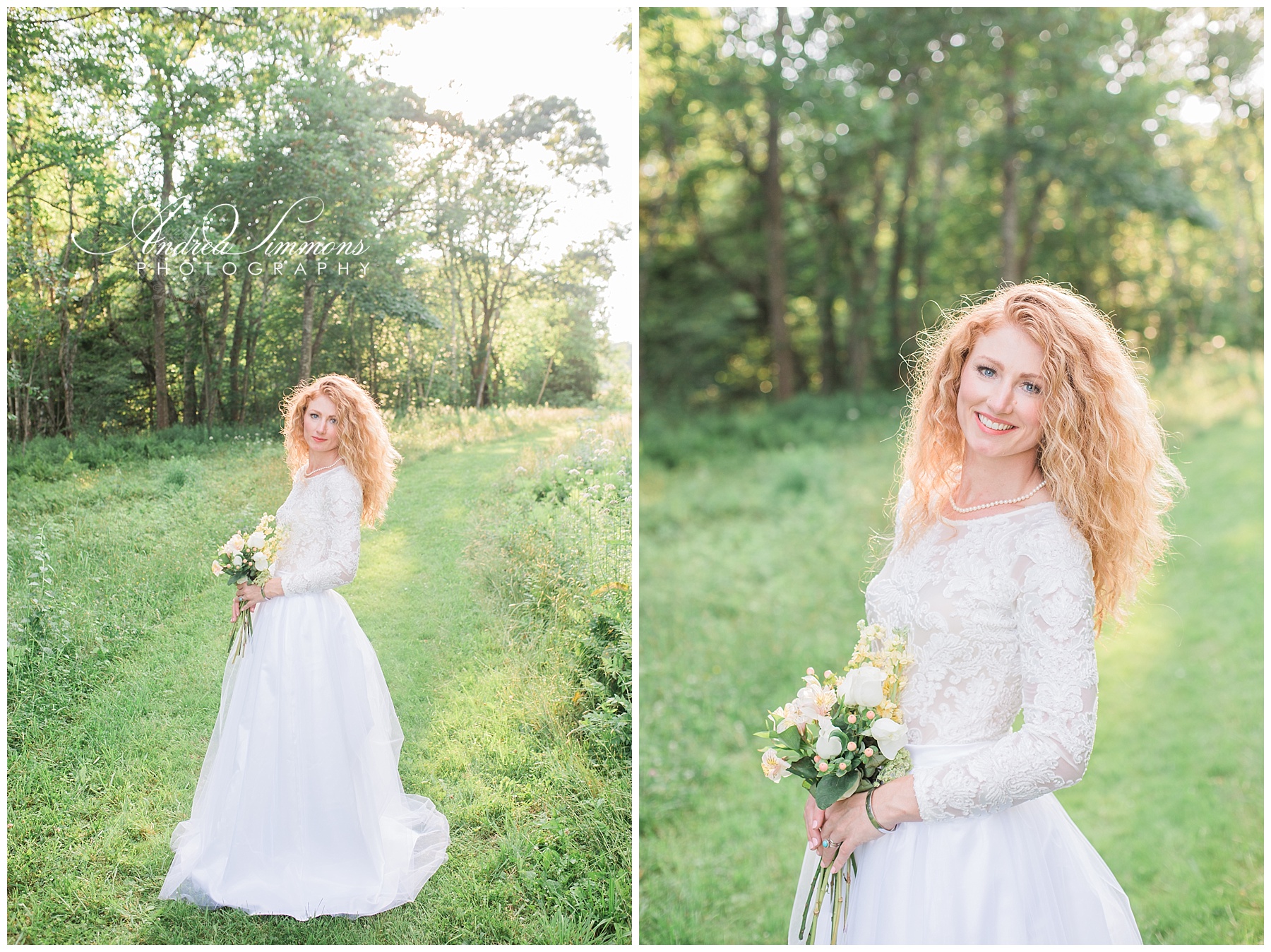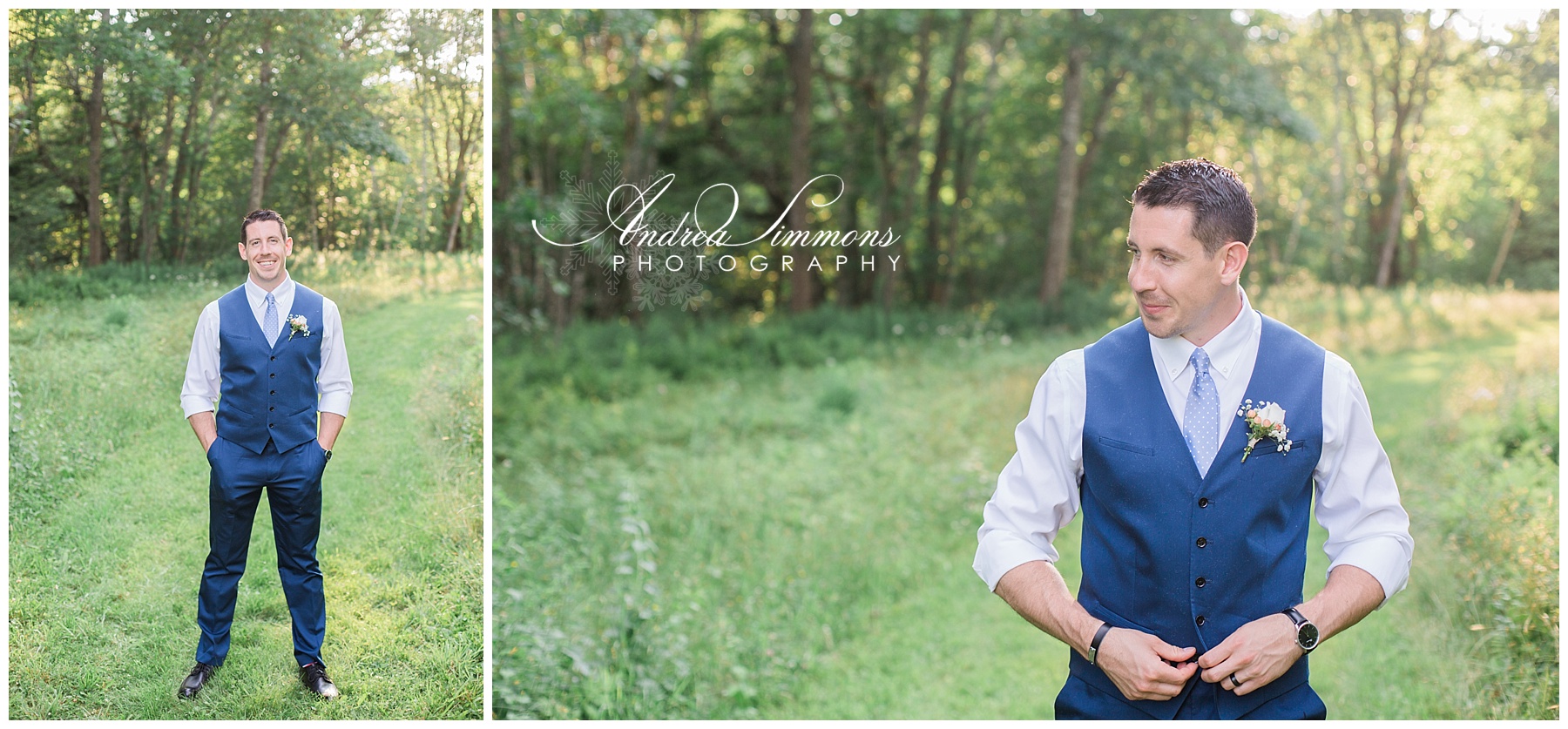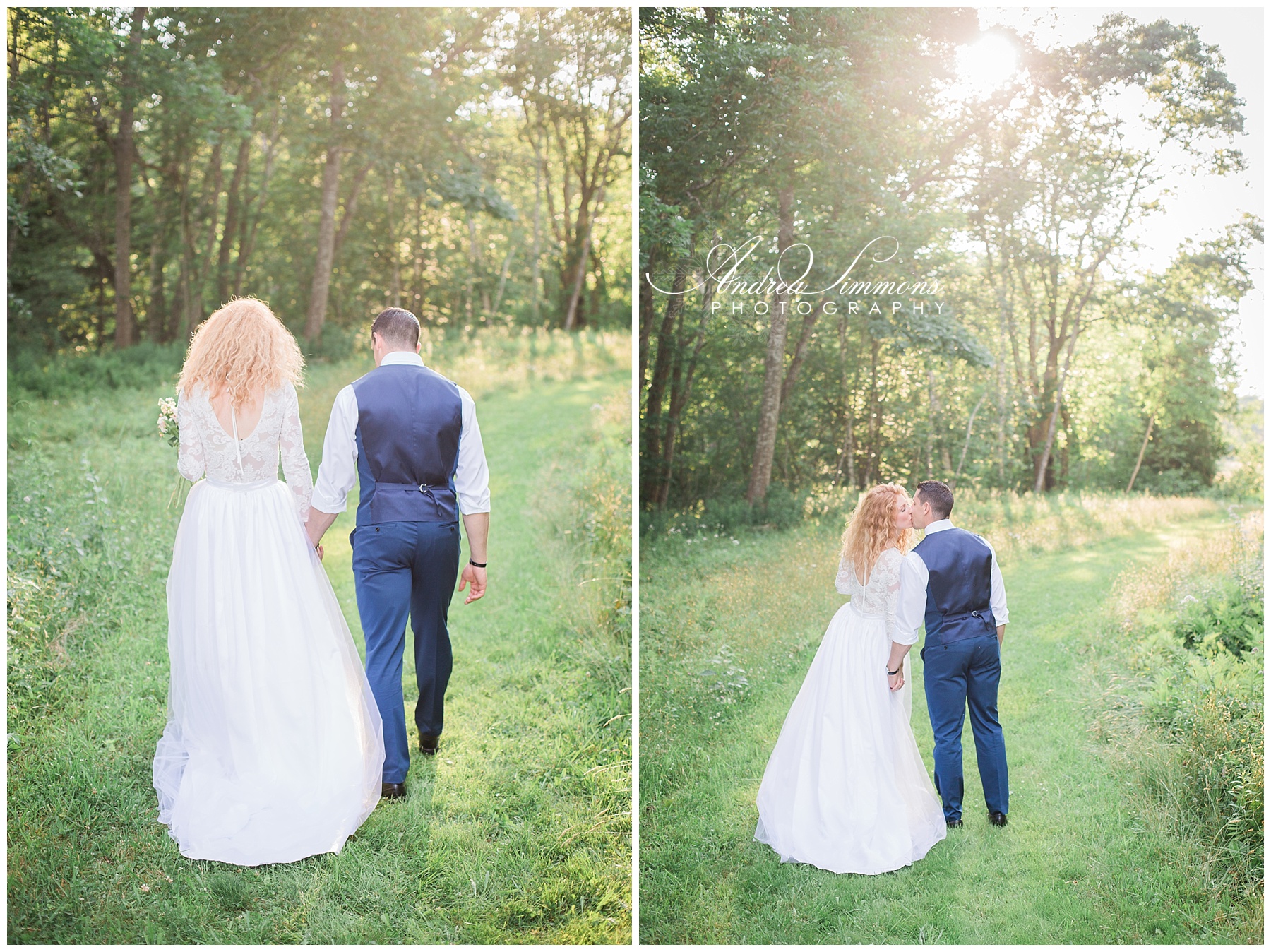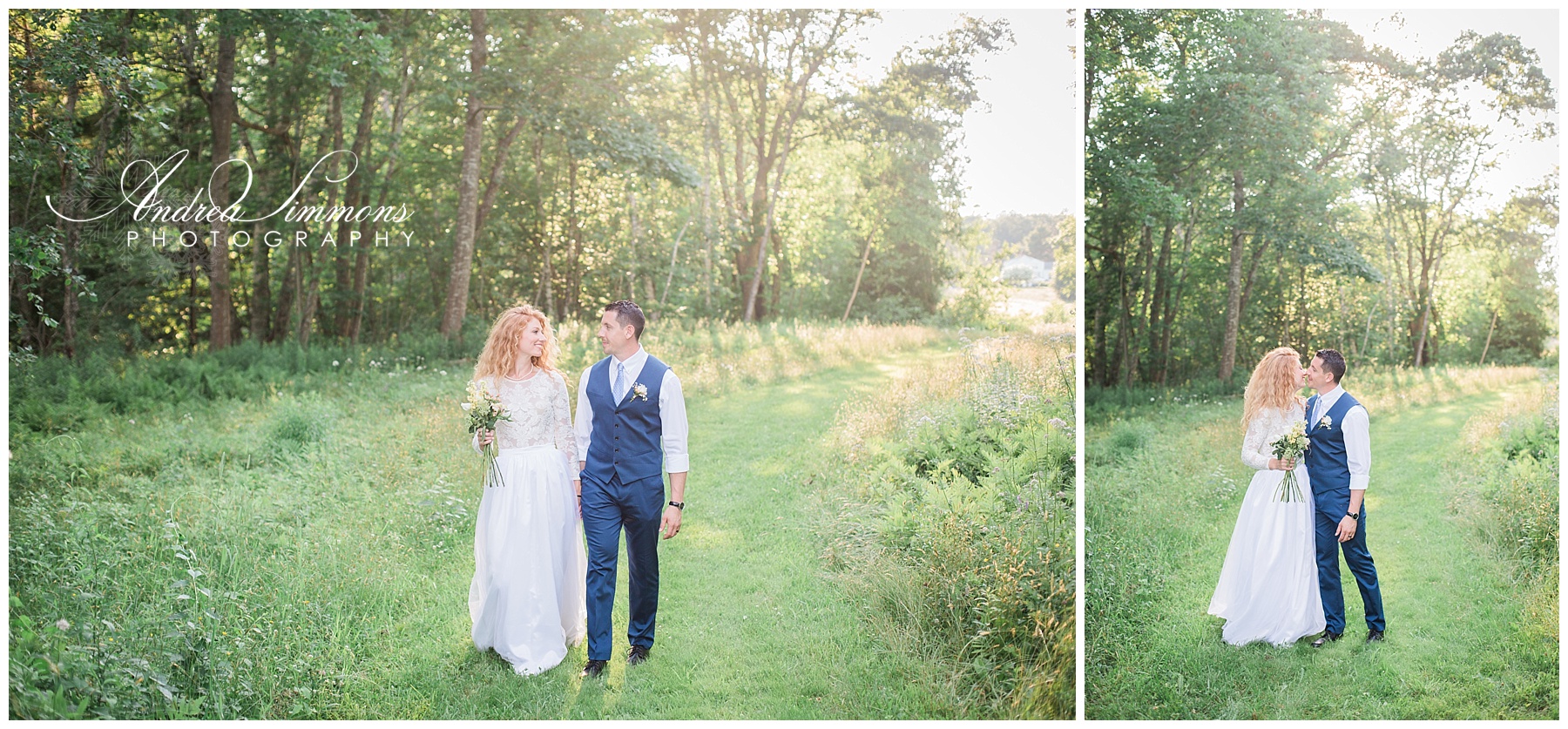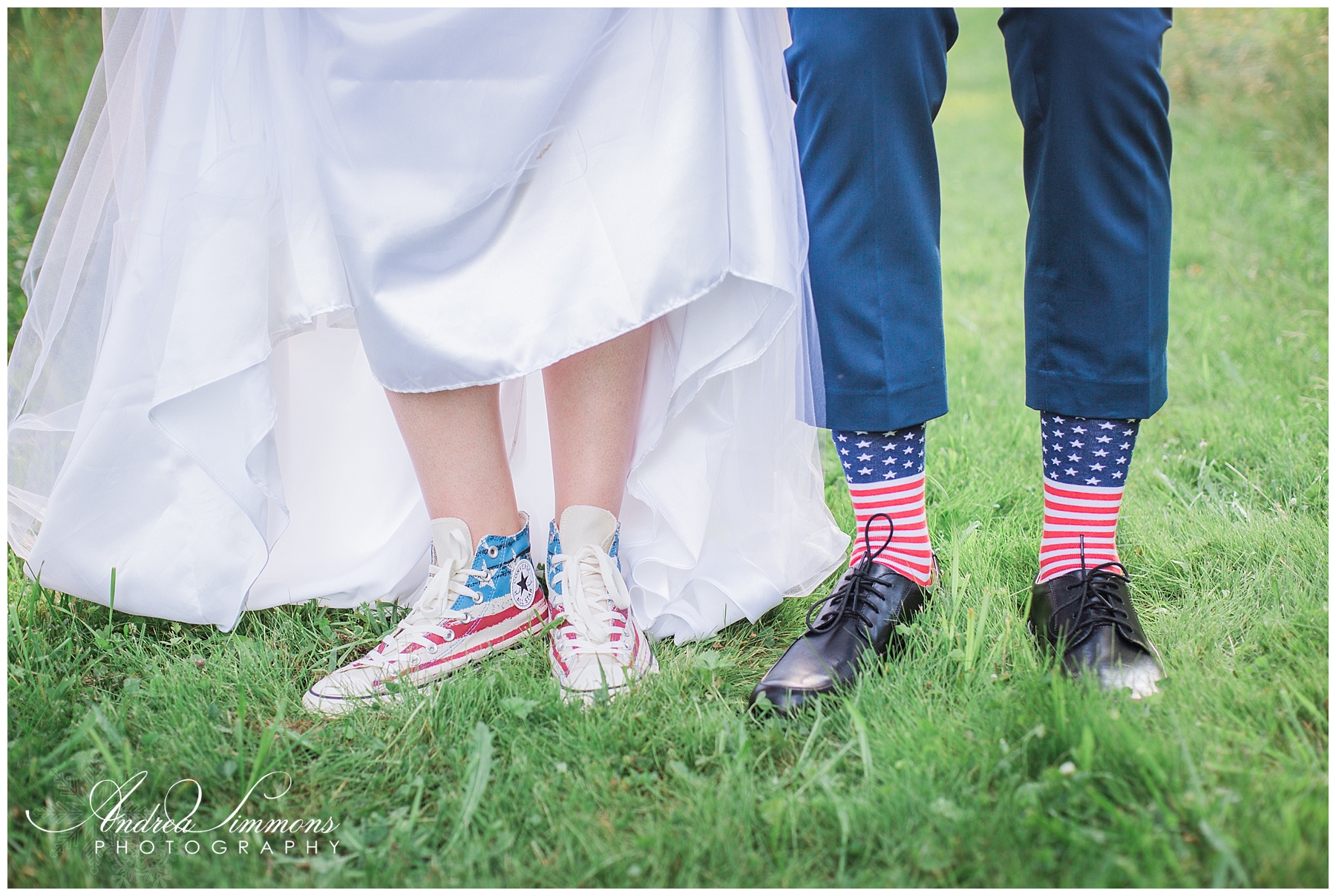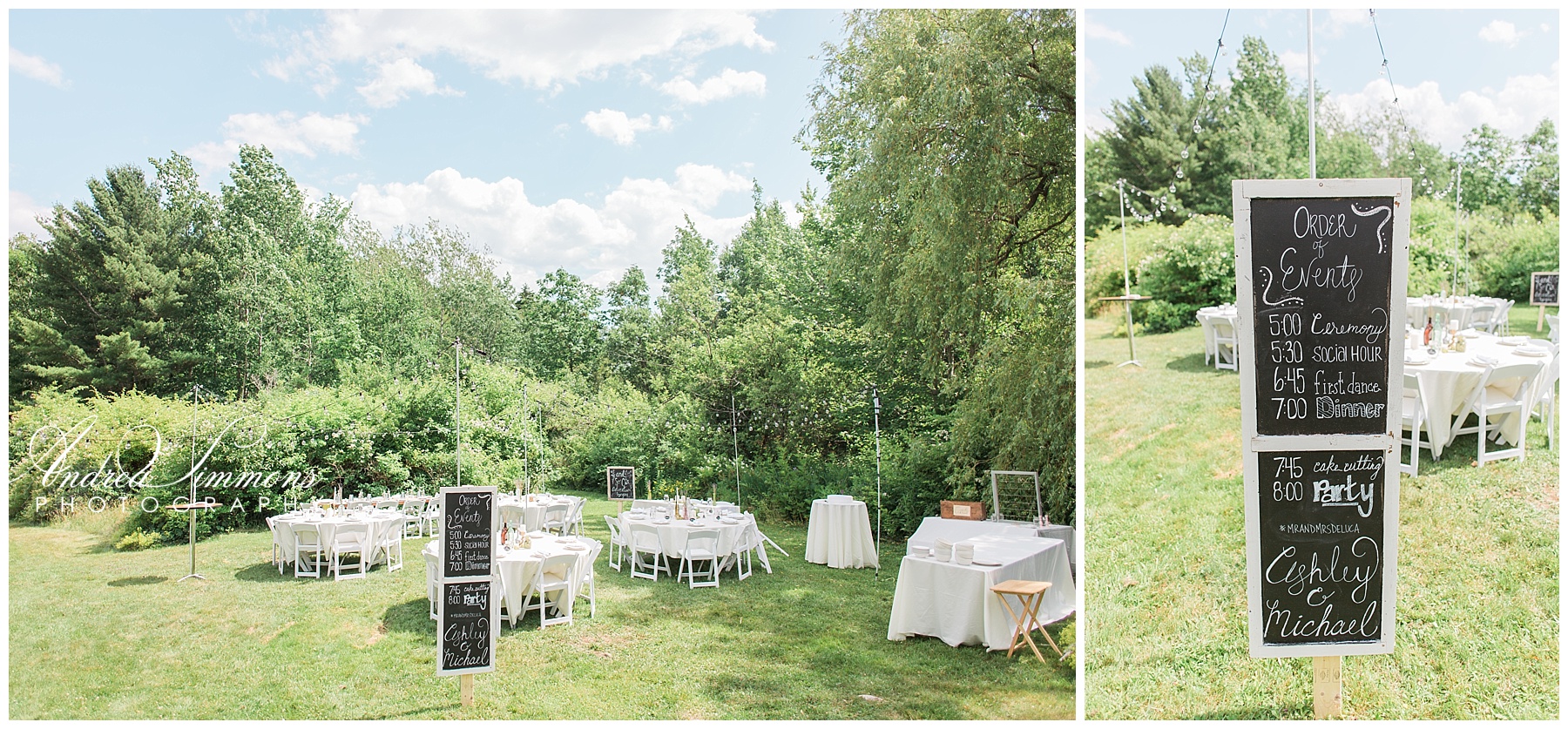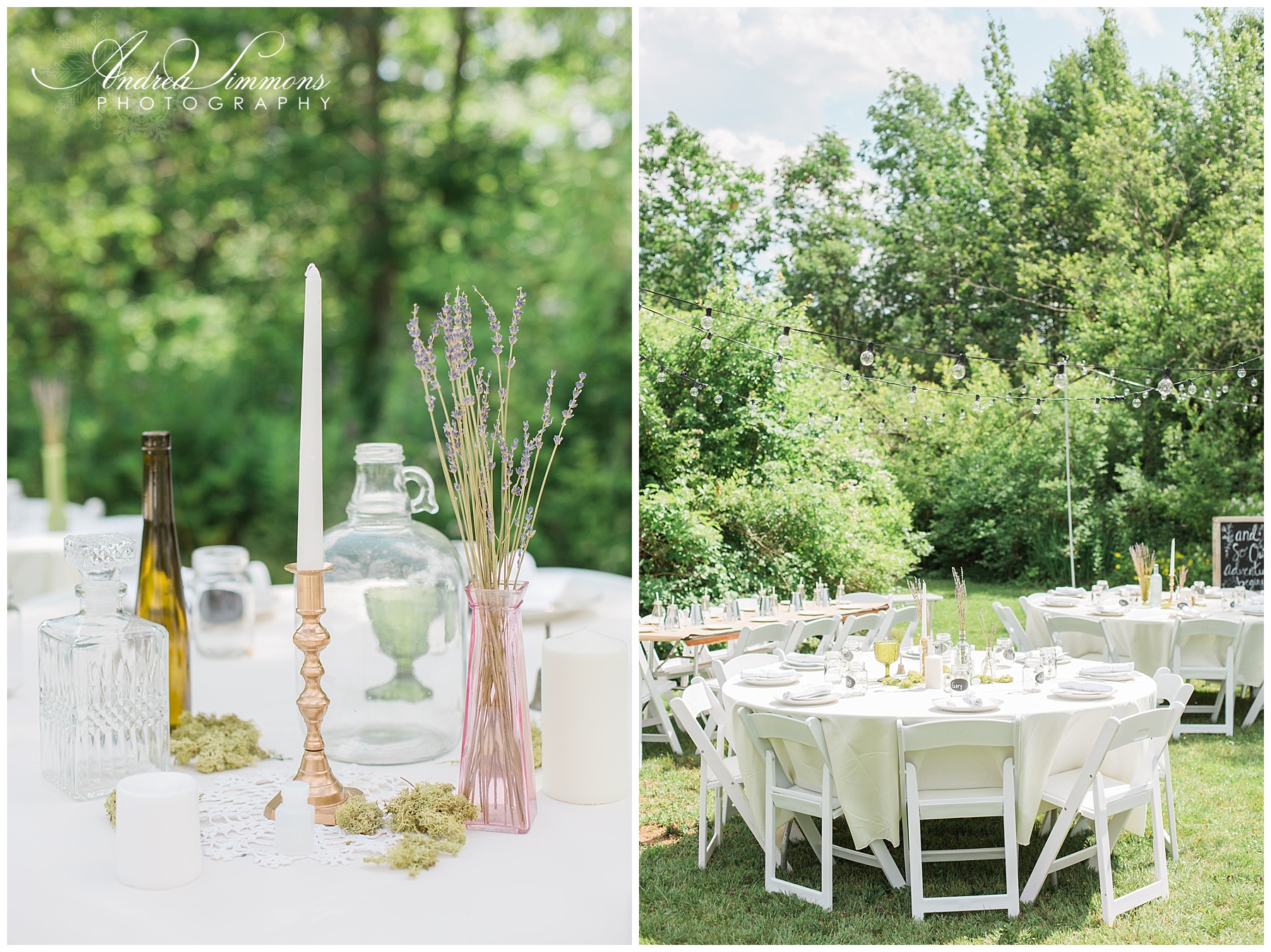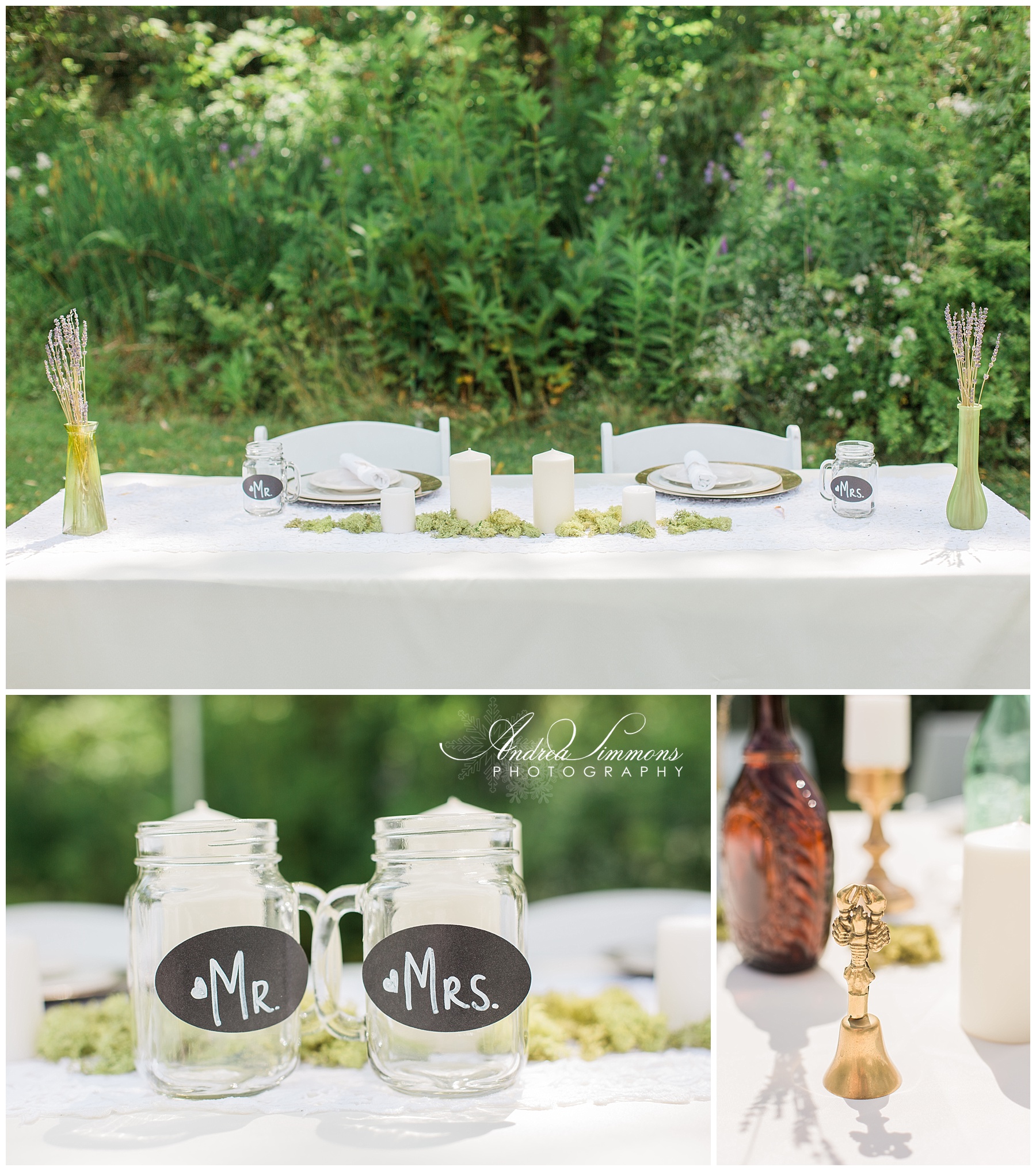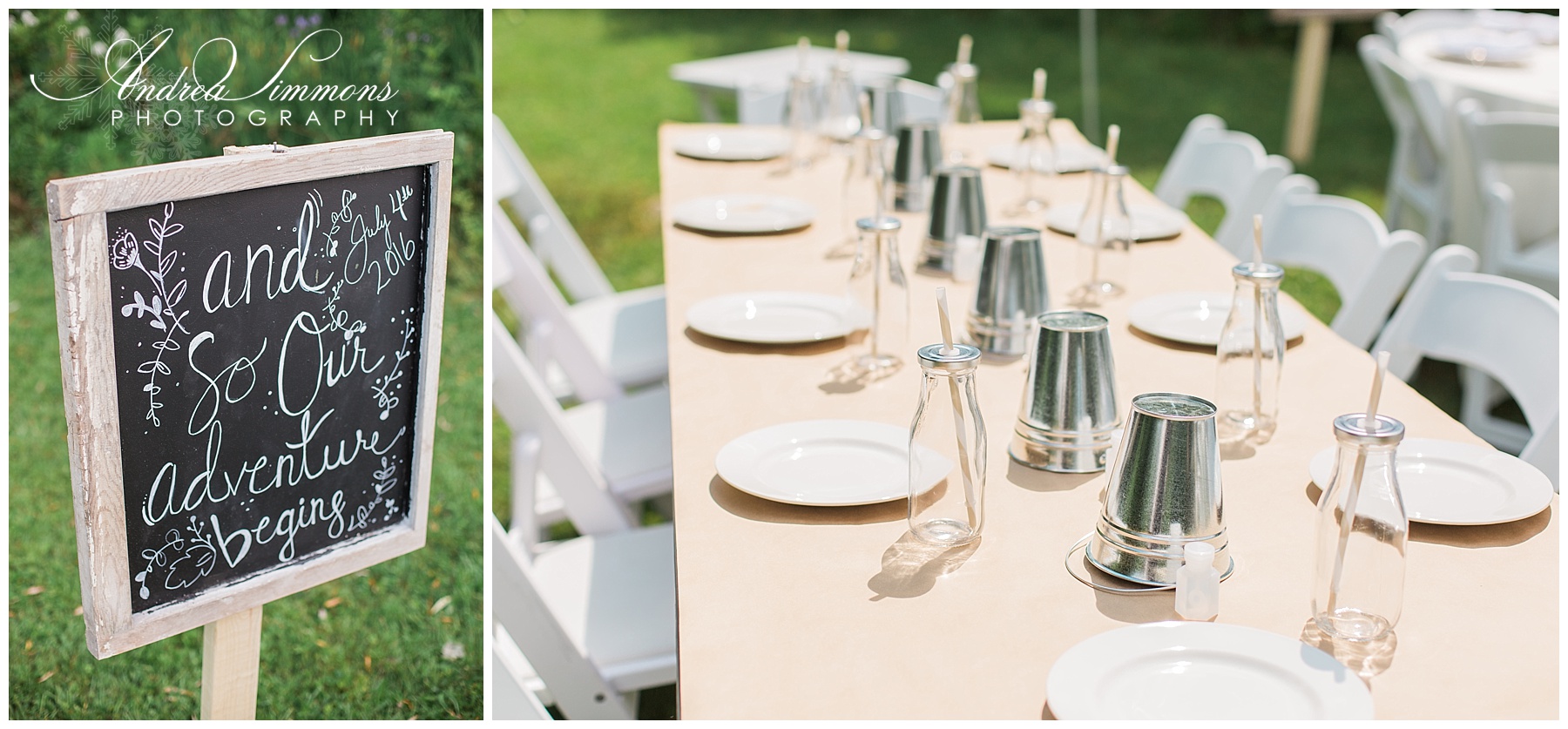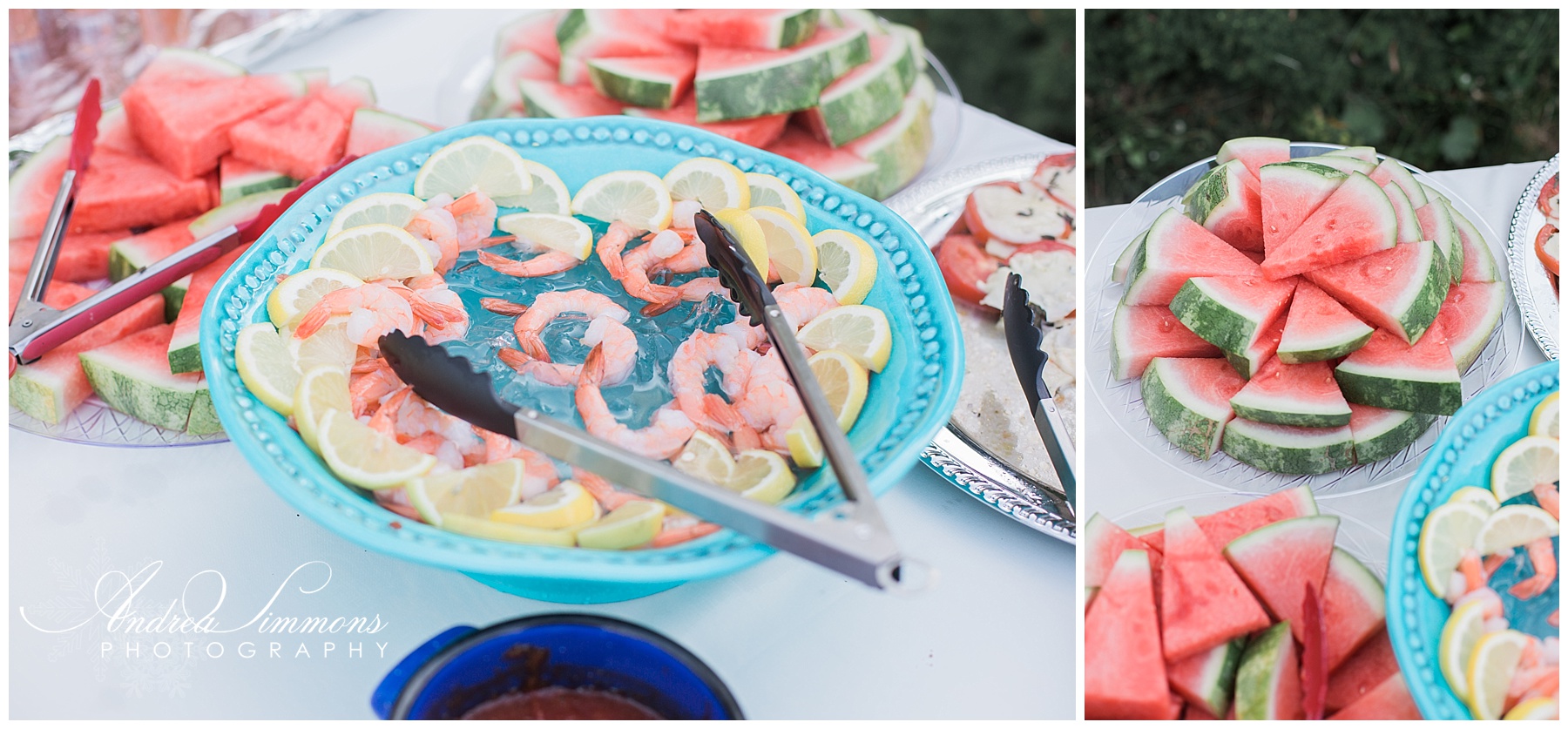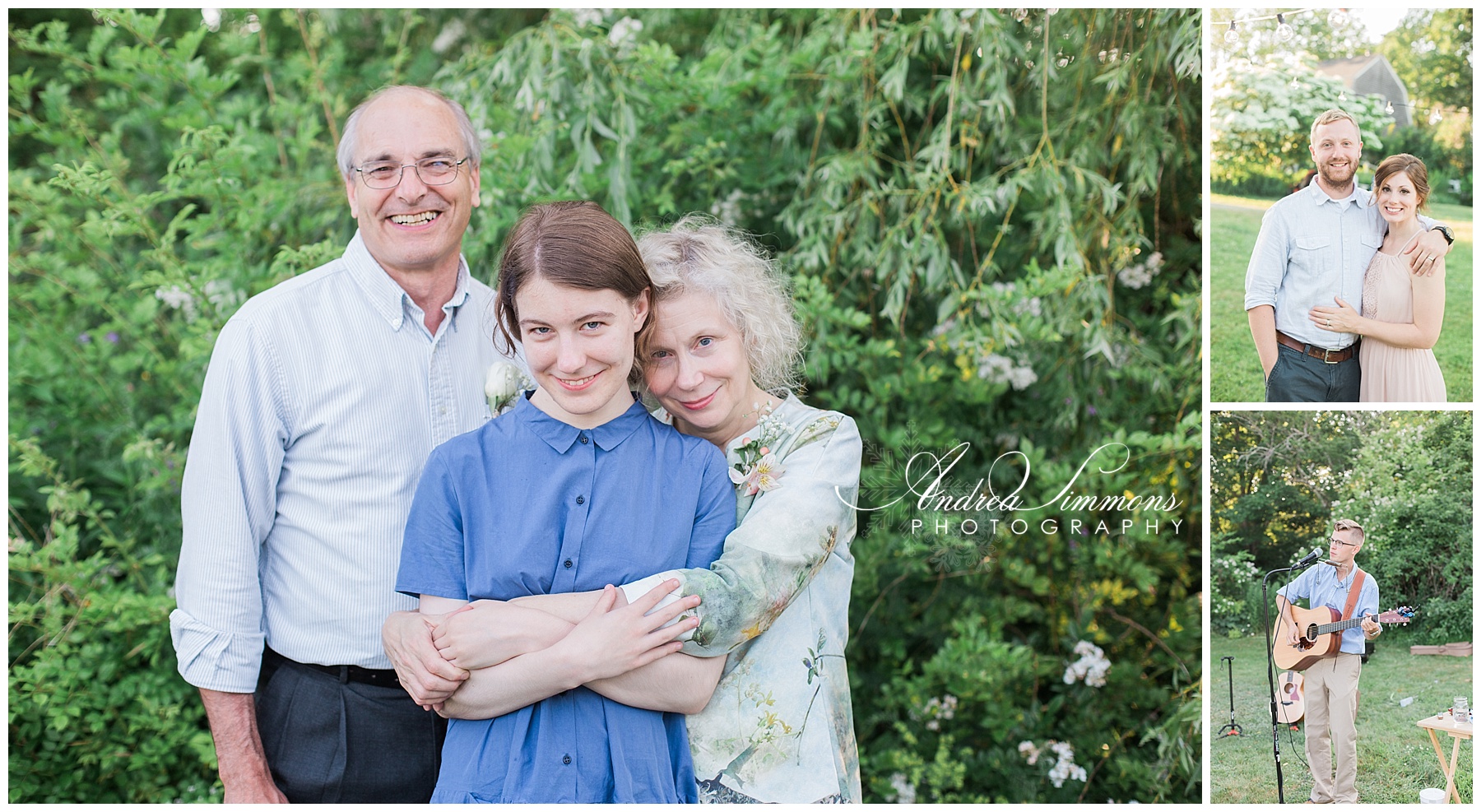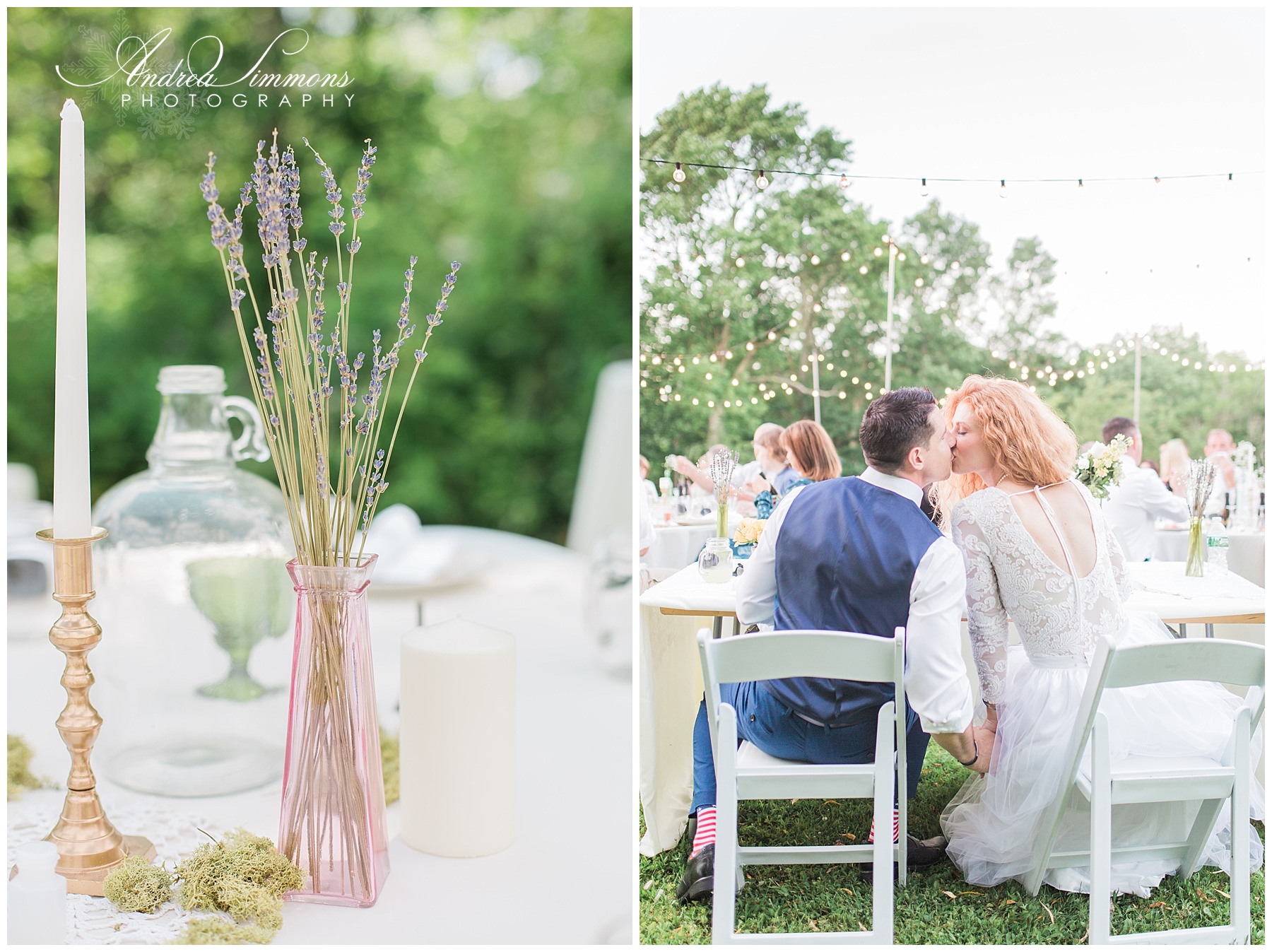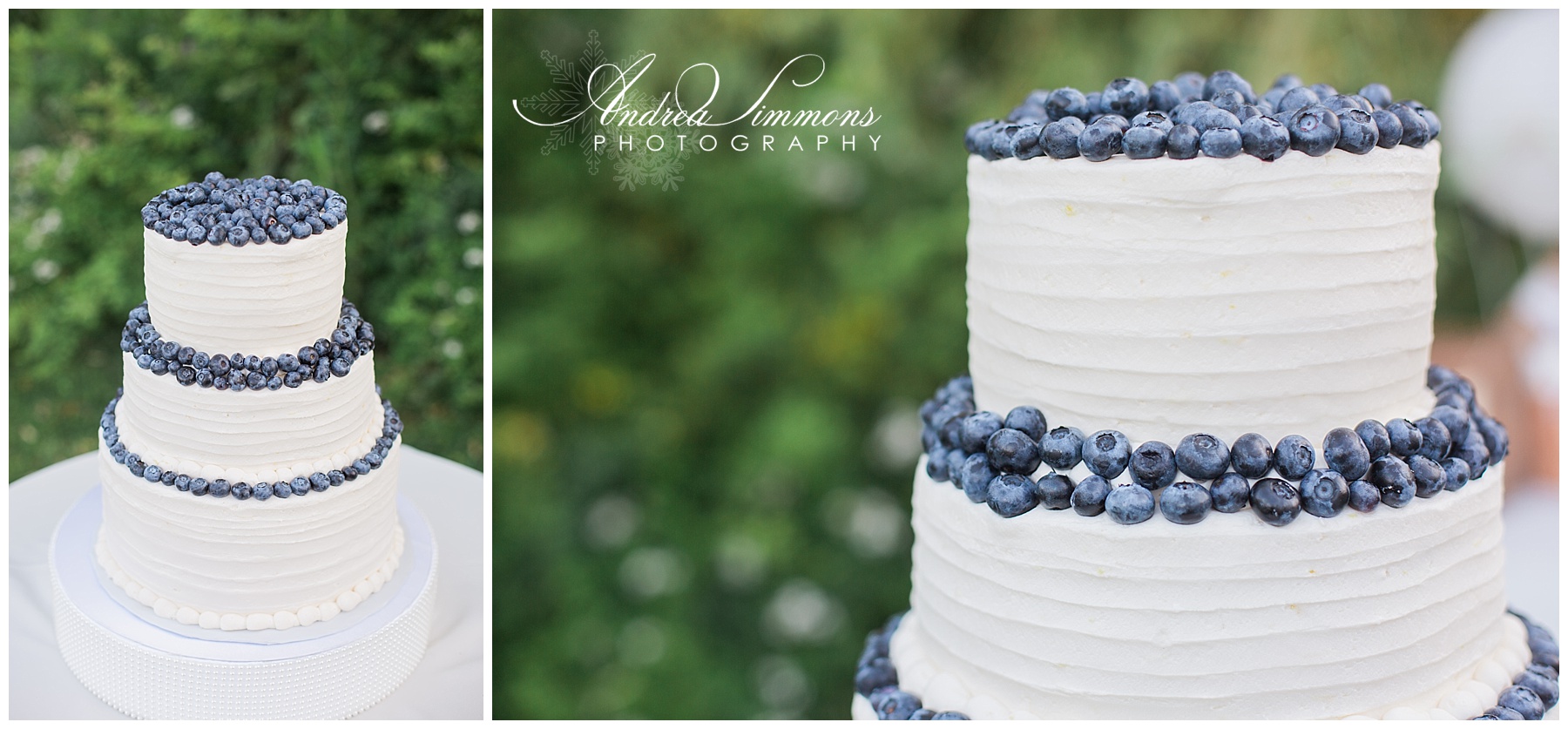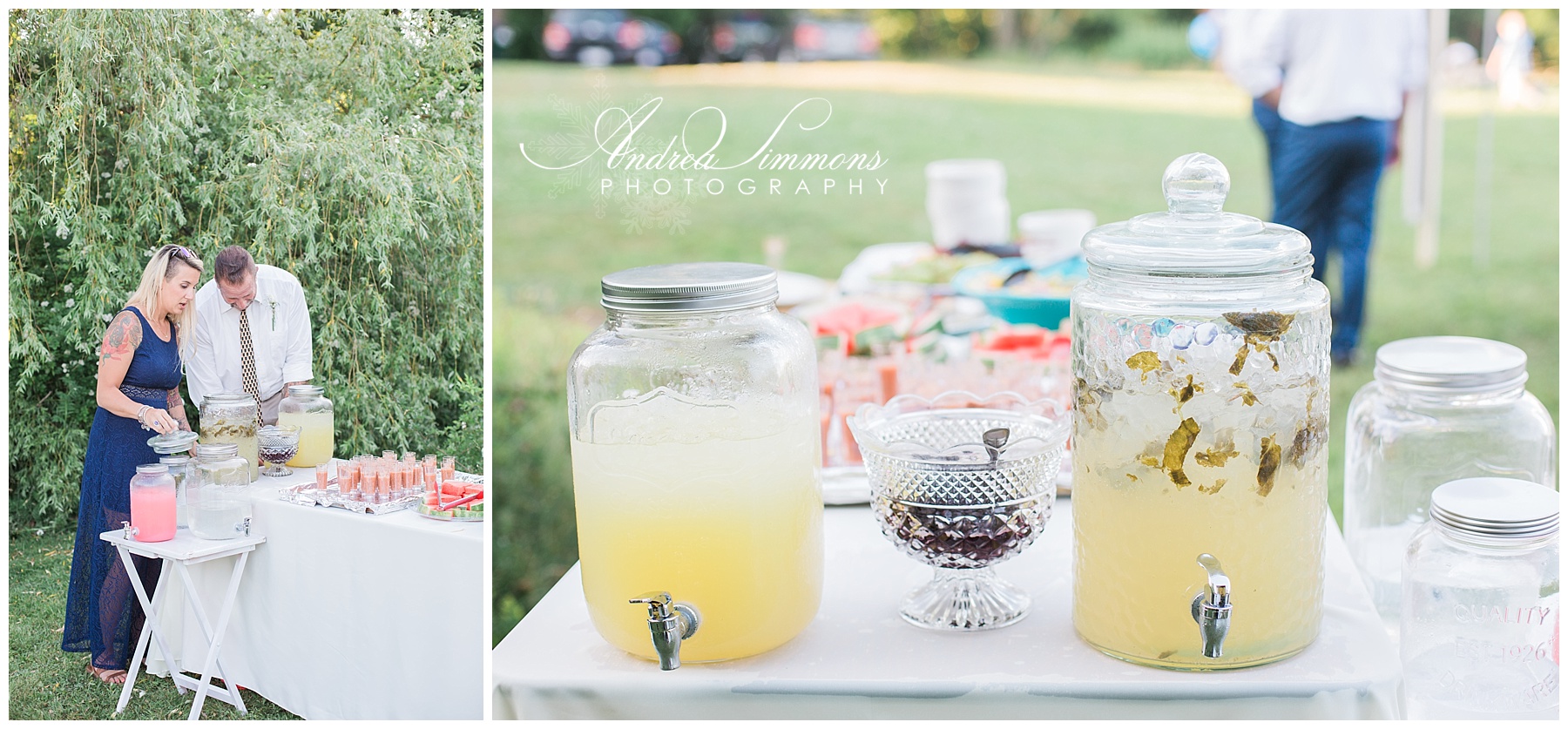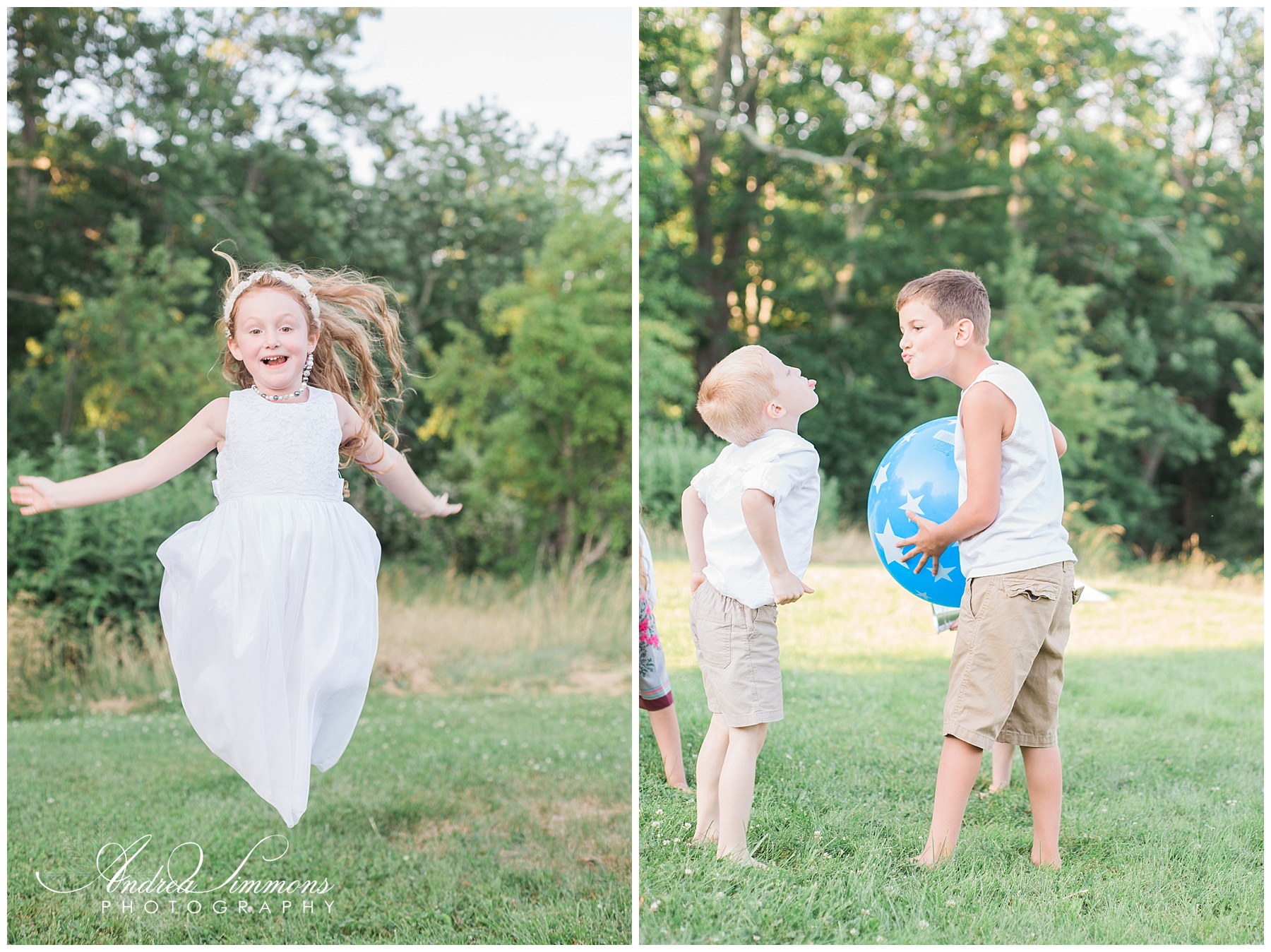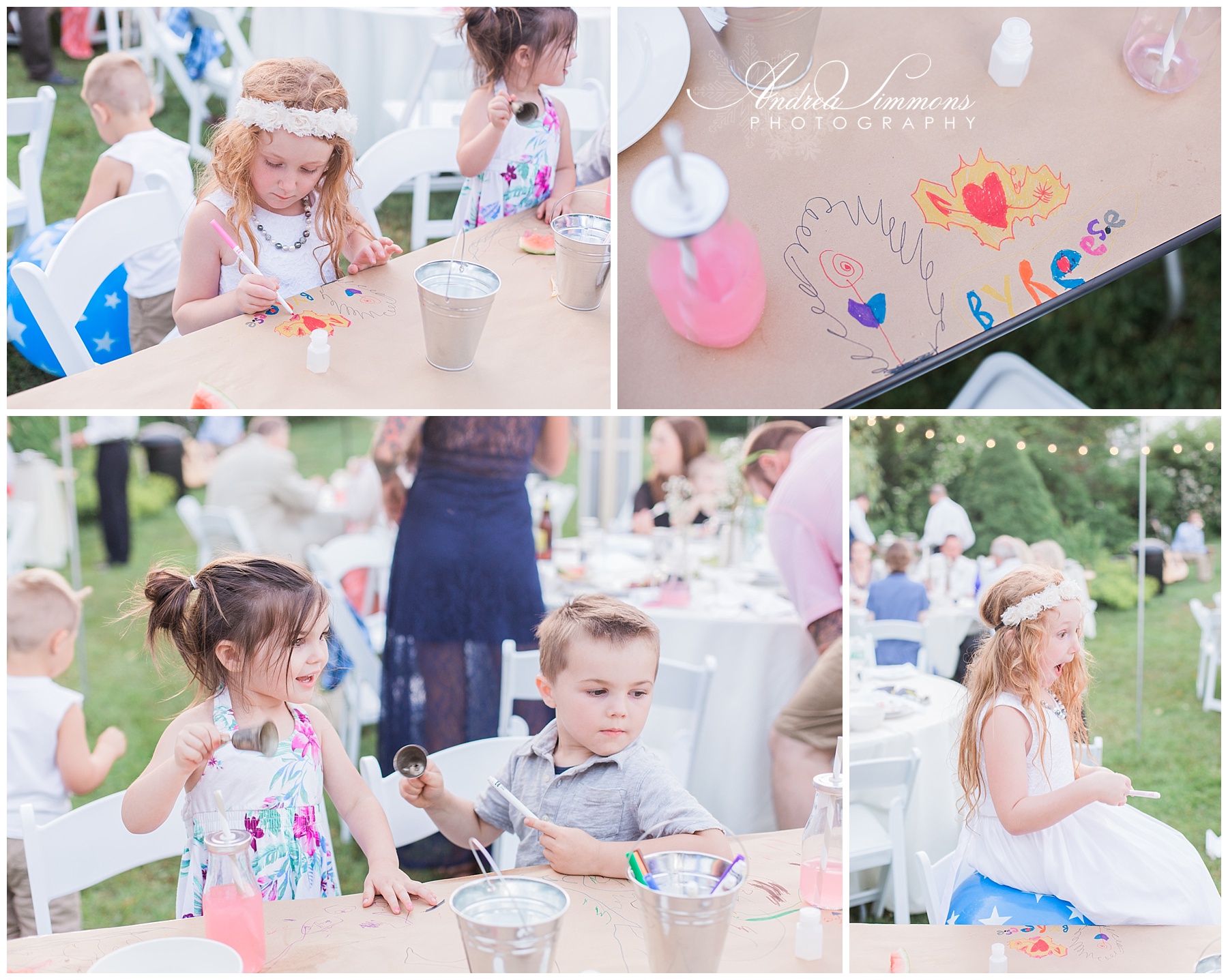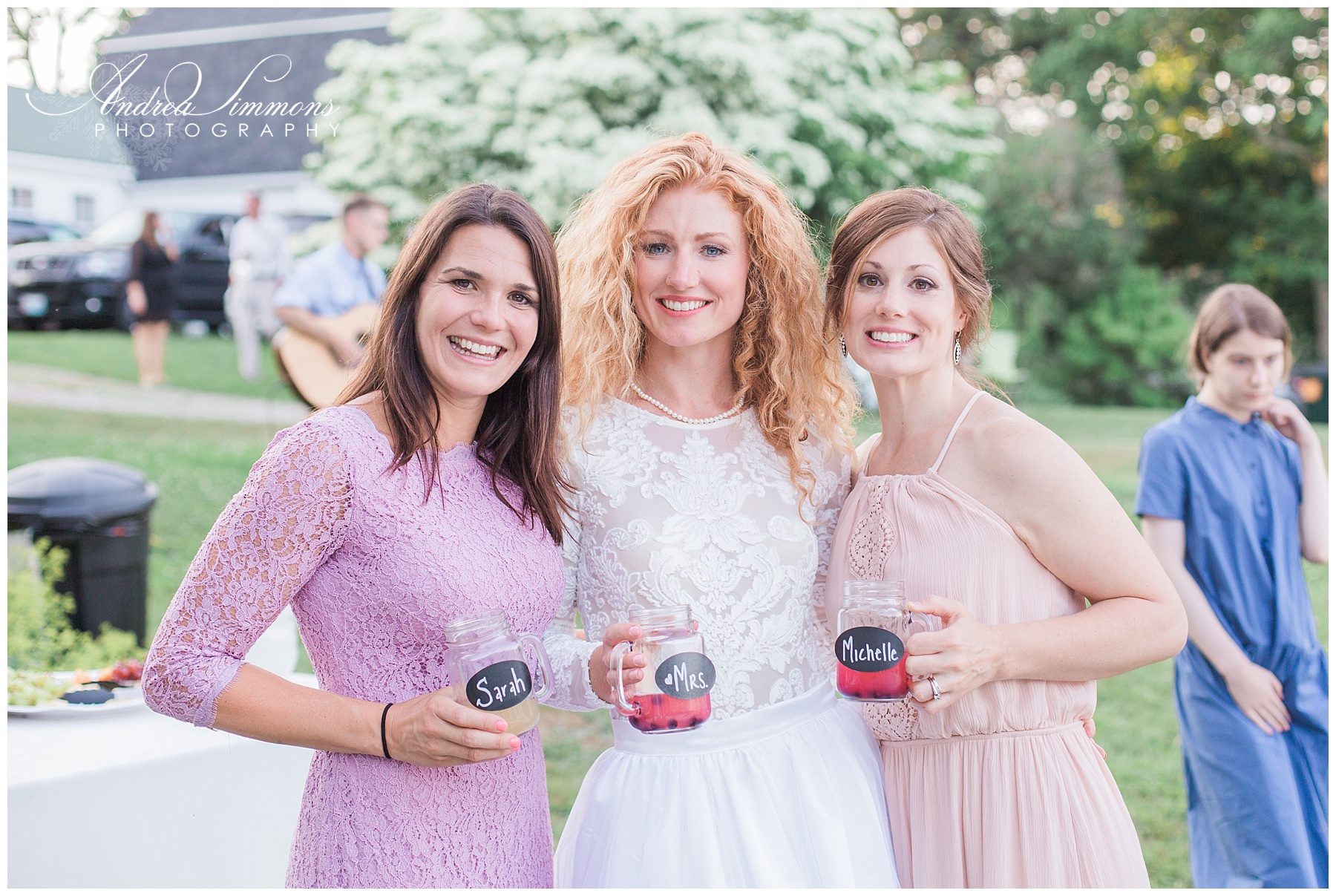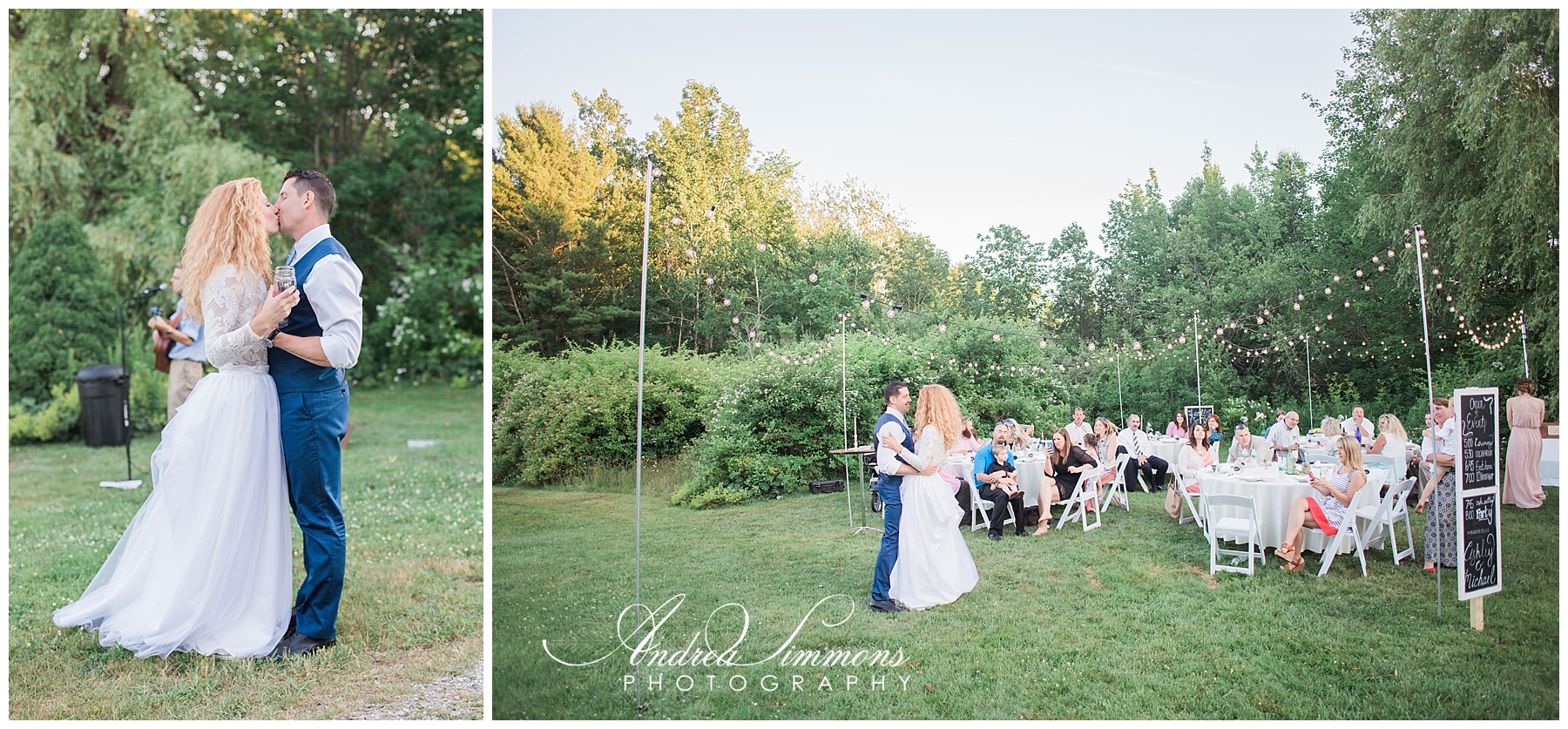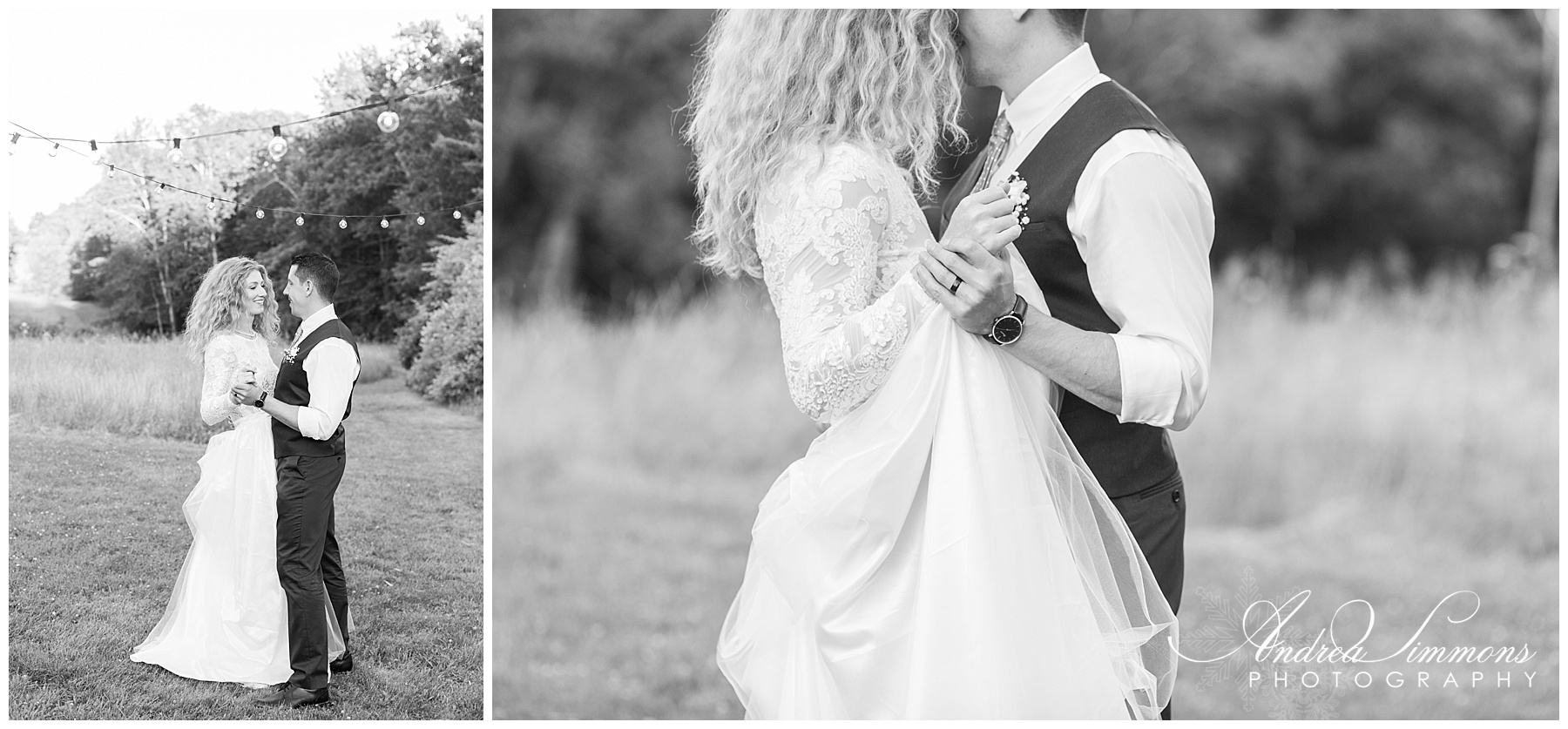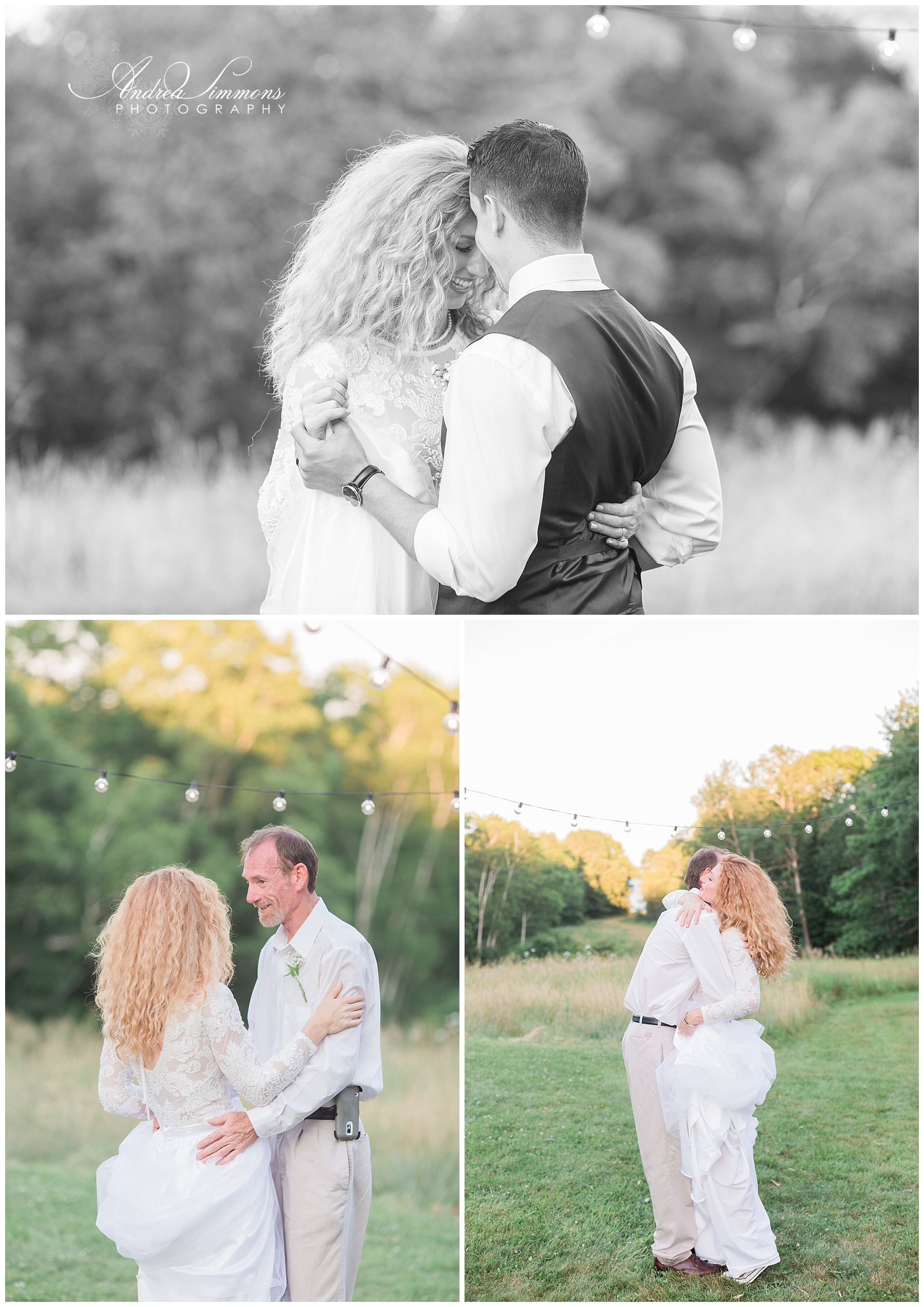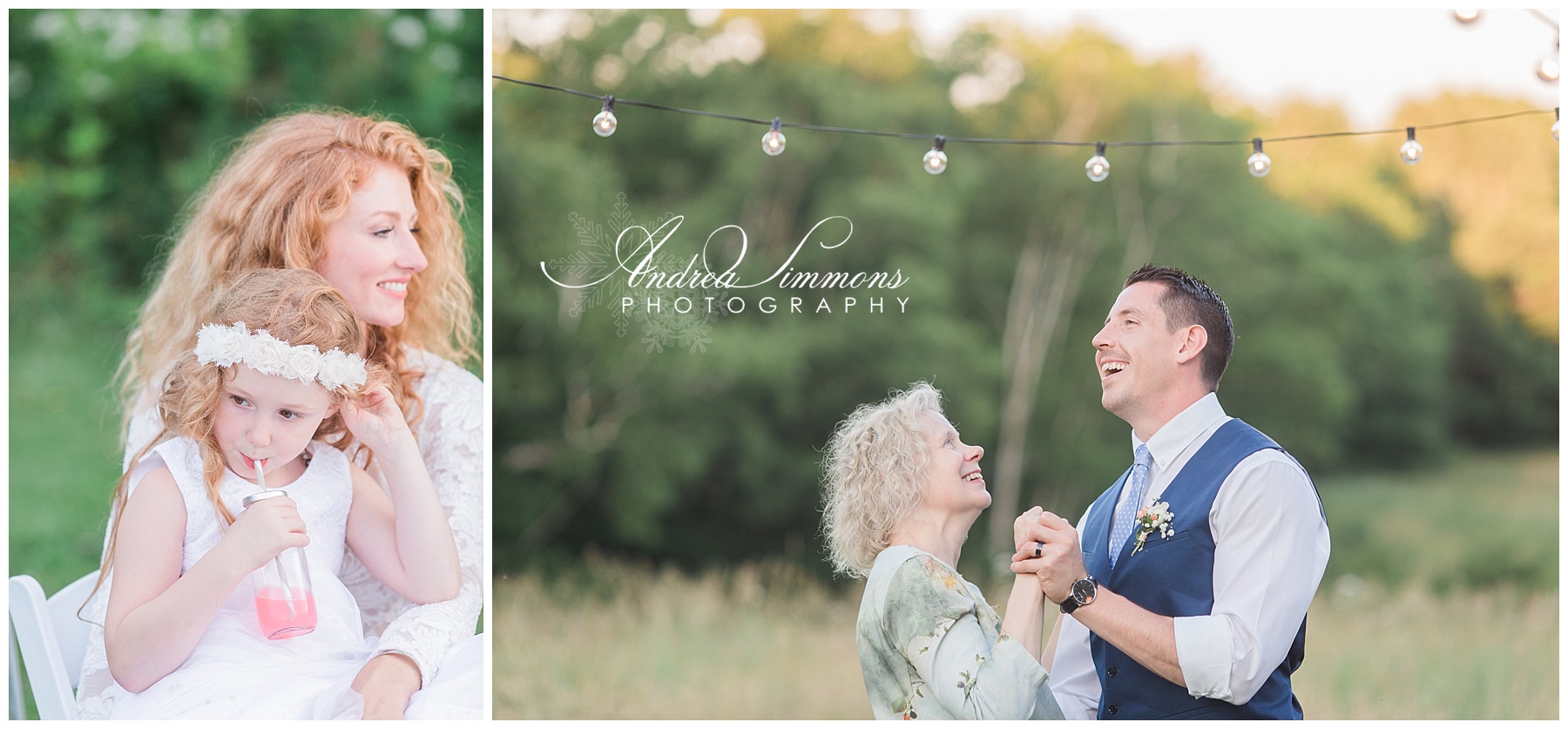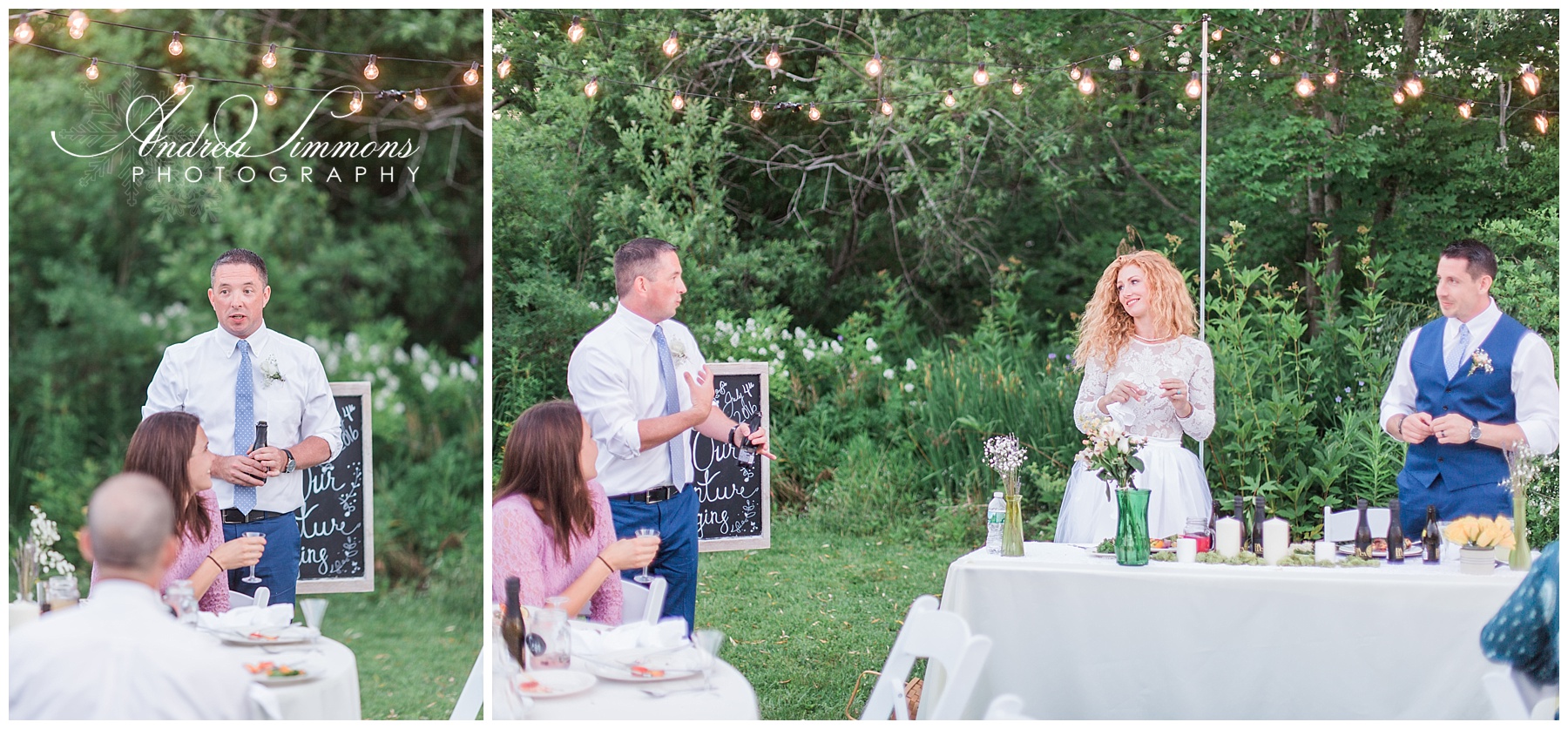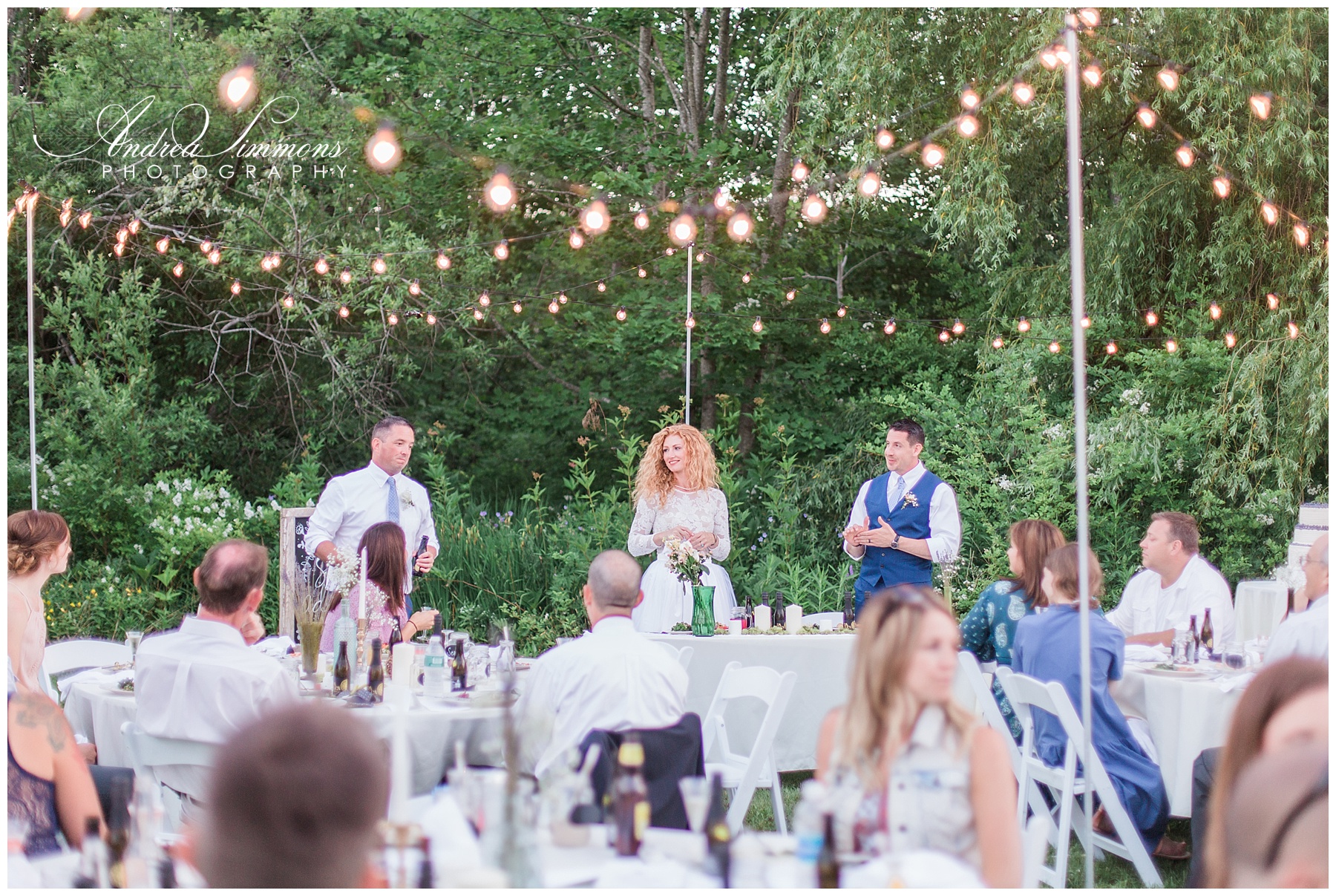 Right before the sun went down, we were able to steal away to Lincolnville Beach to get a few more pictures.  The light was perfect 🙂