Mike and Kate's Scarborough, Maine, Backyard Wedding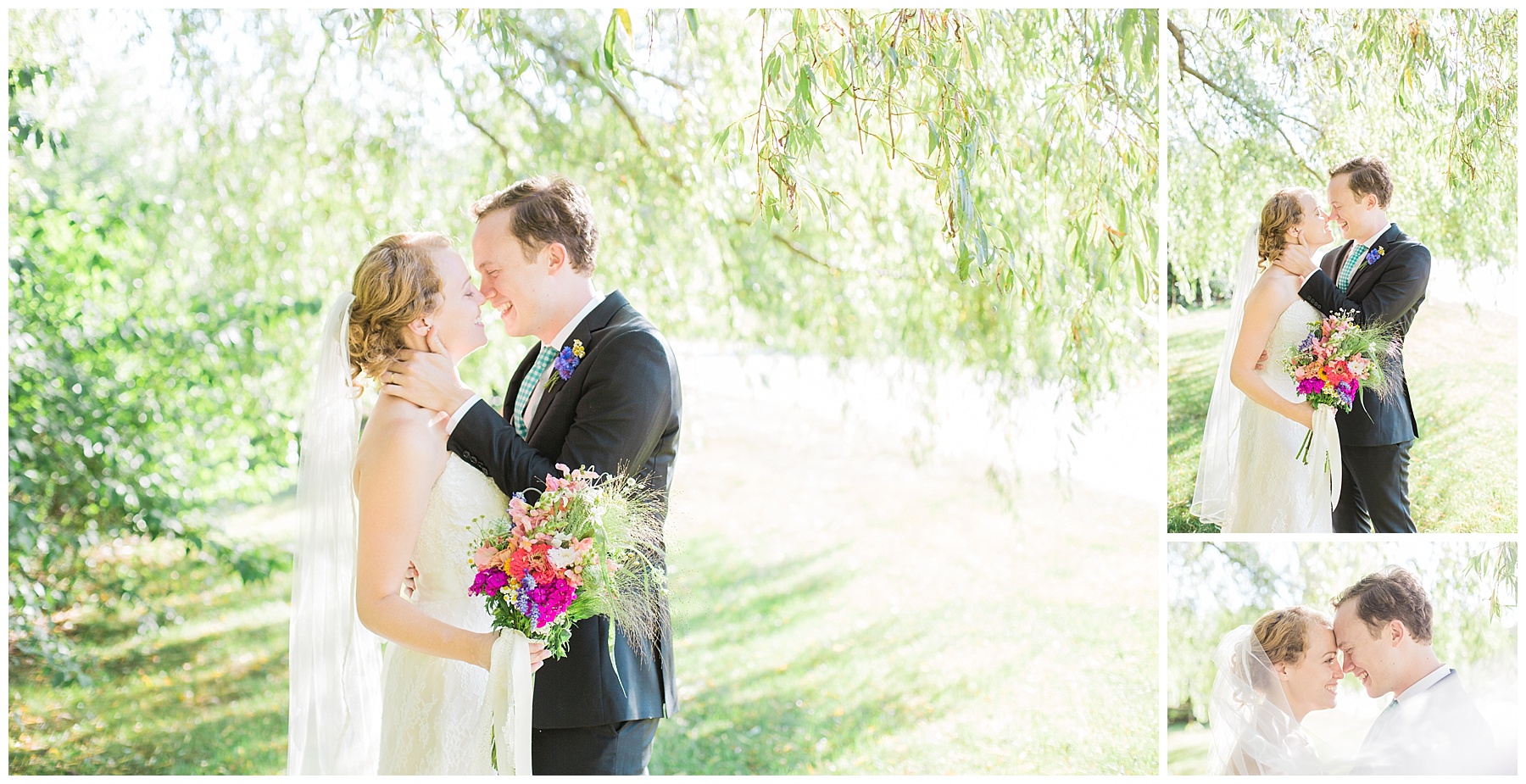 It couldn't have been a more perfect July day for Kate and Mike's wedding.  I arrived to Kate's parent's house in Scarborough early that afternoon, where I found Kate just about ready to step into her dress.
Everyone was calm and relaxed, and just enjoying being in each other's company.  Once Kate was in her dress, everyone watched as Kate's Dad came around the corner and saw his baby girl for the first time, all dressed up.  I love the sweet and genuine emotions that Kate's Mom and Dad shared that day.  We went to the front yard to take a few pictures with Kate's family and bridesmaids before heading over to St. Mary's Church in Falmouth for the ceremony.  Several of Kate's family members had been married here, so it was a bit of a tradition.  Once we returned back to the house afterwards, we found the most dreamy light under the willow trees in the front yard.  The reception was held in the backyard, and Kate and Mike danced the night away under the stars. Mike even swapped out the traditional mother/son dance with a fun upbeat dance with his Mom!
Ceremony: St. Mary's Church, Falmouth, Maine
Wedding Coordination and Floral Design: Lulu & Co. Event Design
Catering: Fire & Co. – Wood Fired Catering
Bar: The Bar Association
Rentals: Affordable Events
Thank you so much, Mike and Kate, for trusting me to capture your gorgeous wedding day!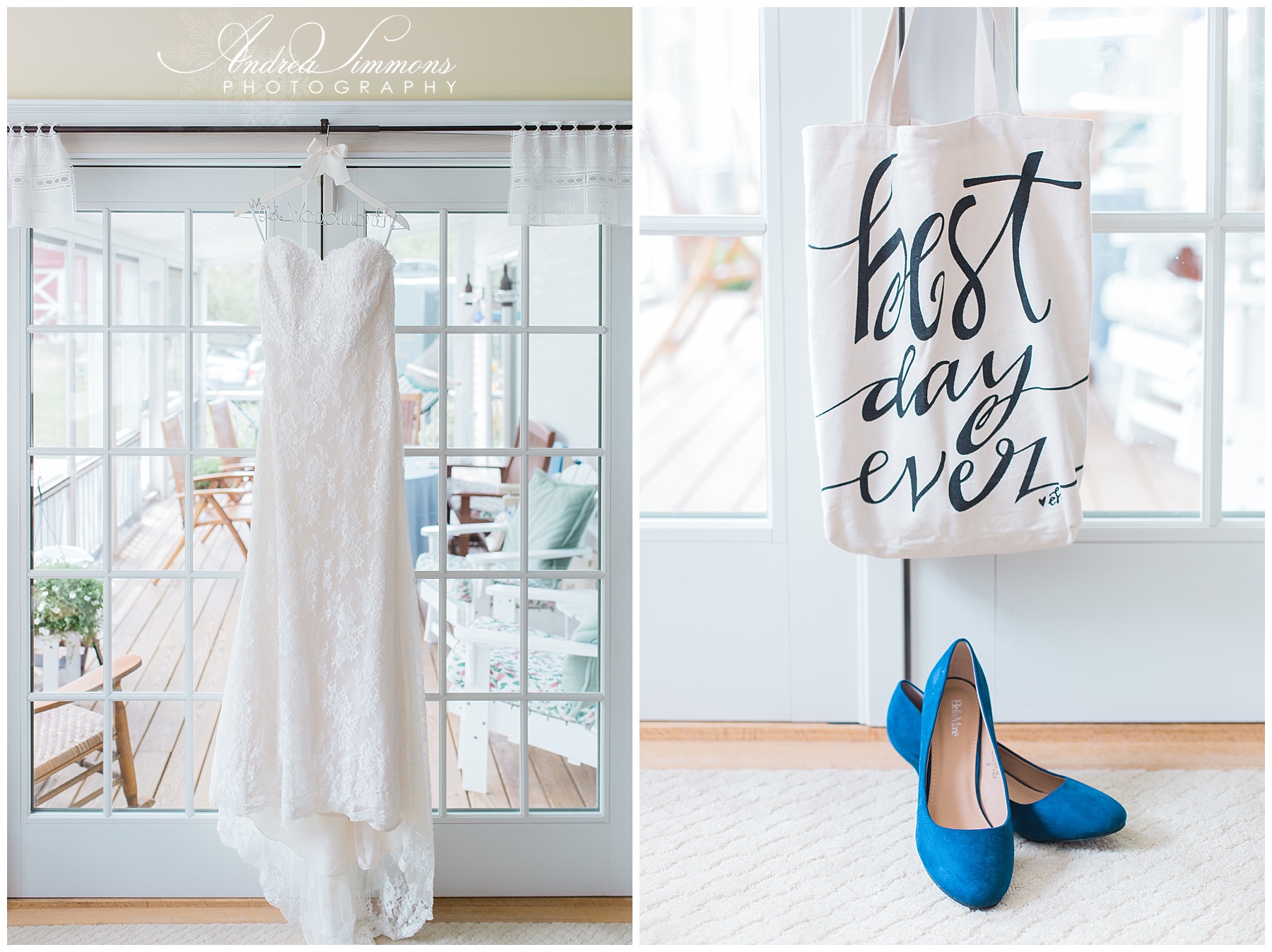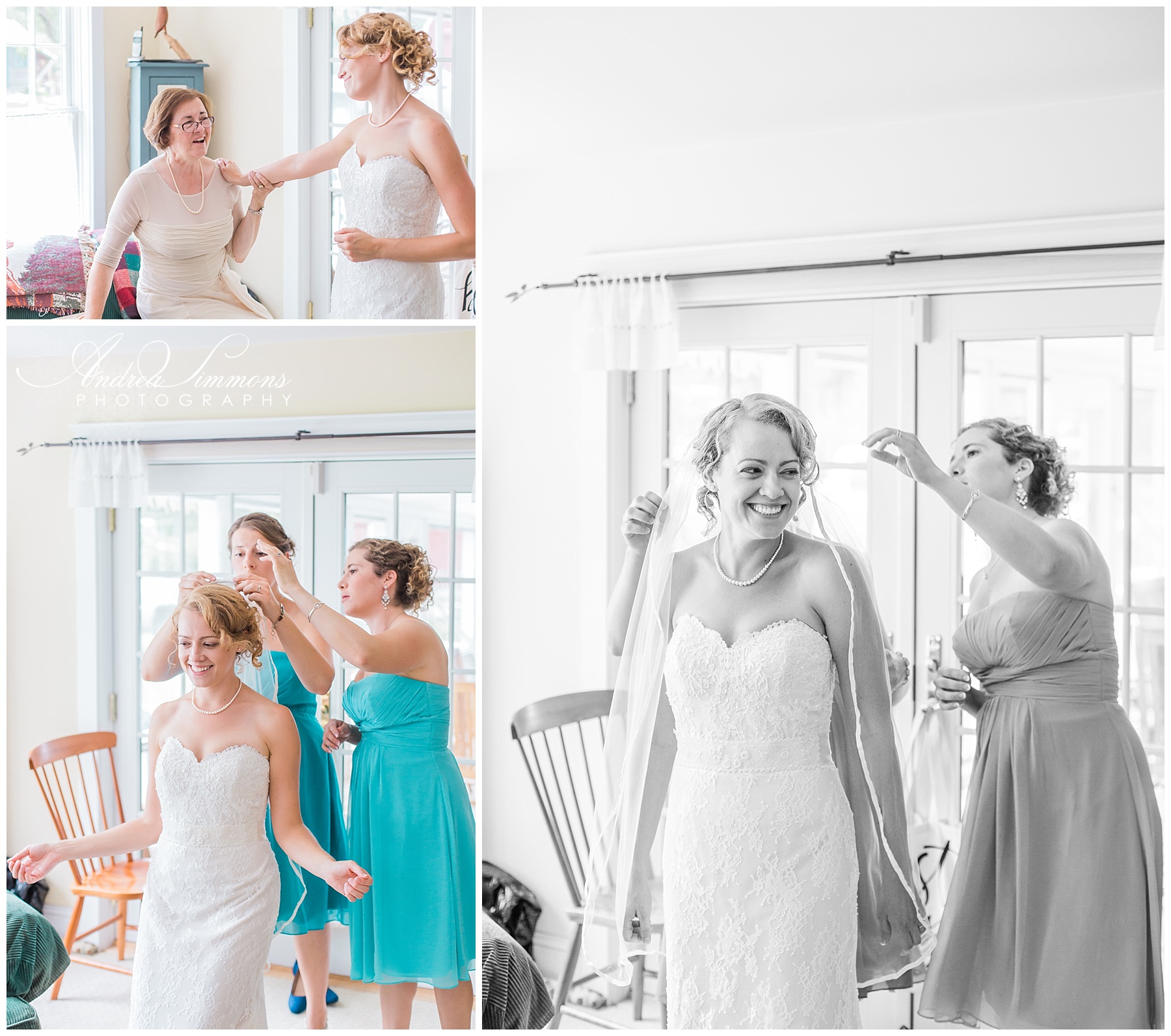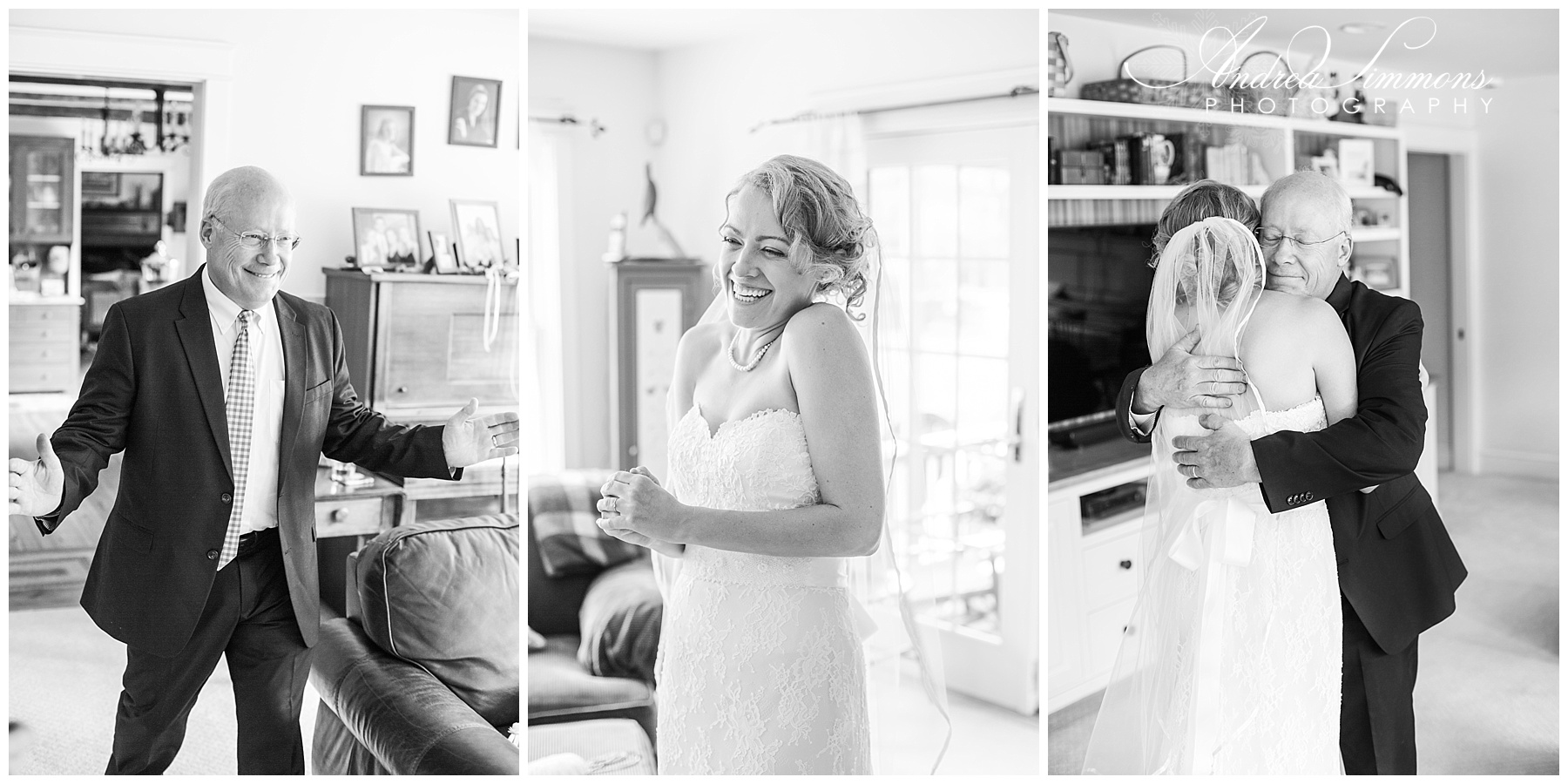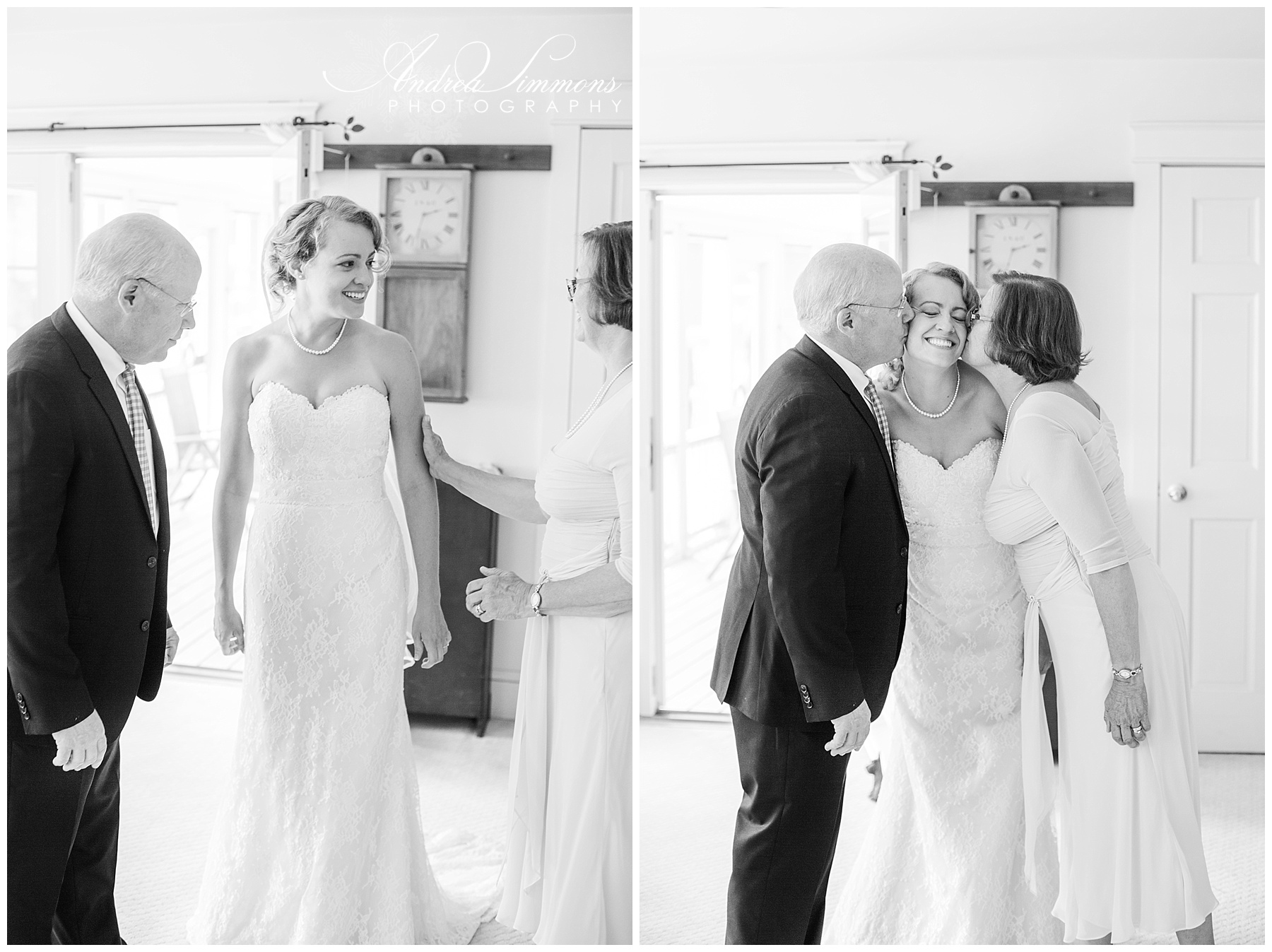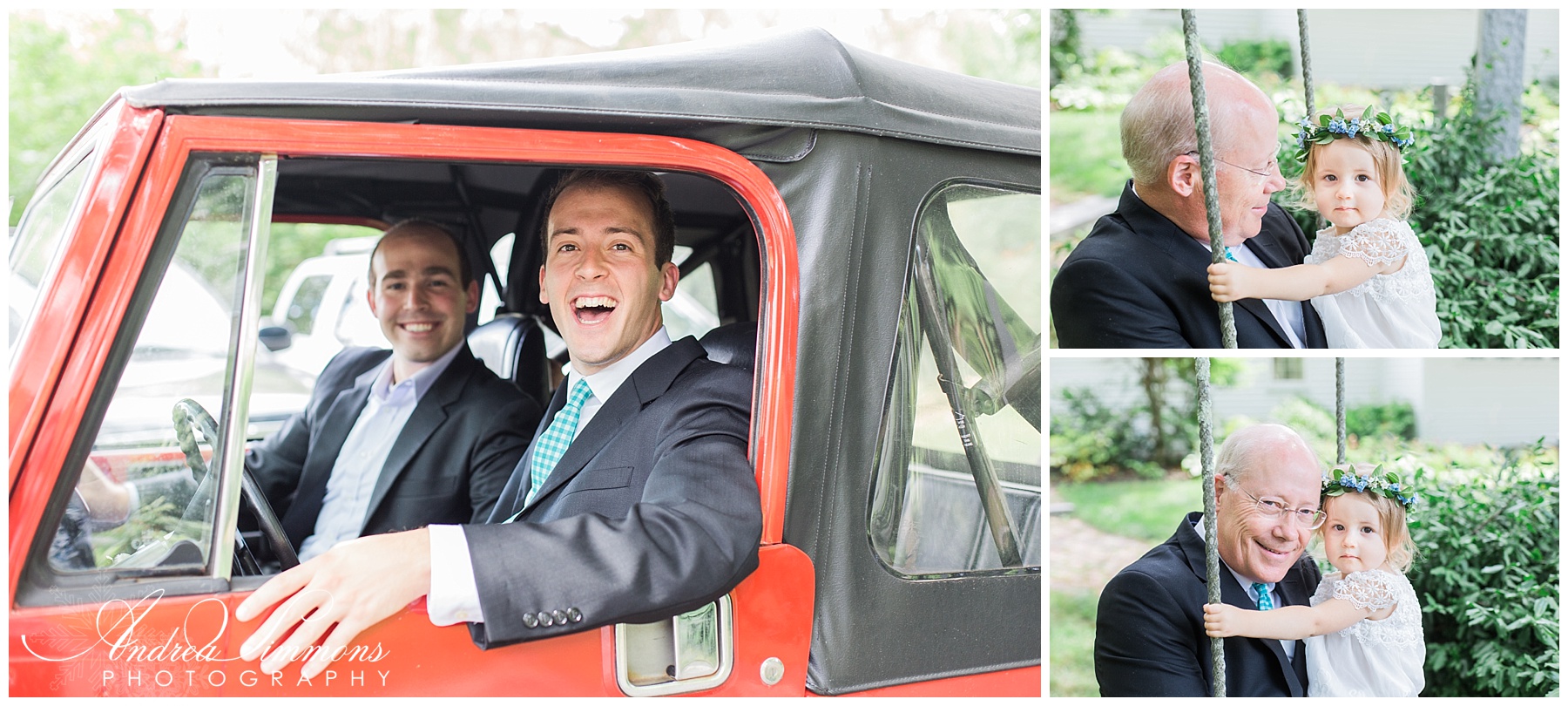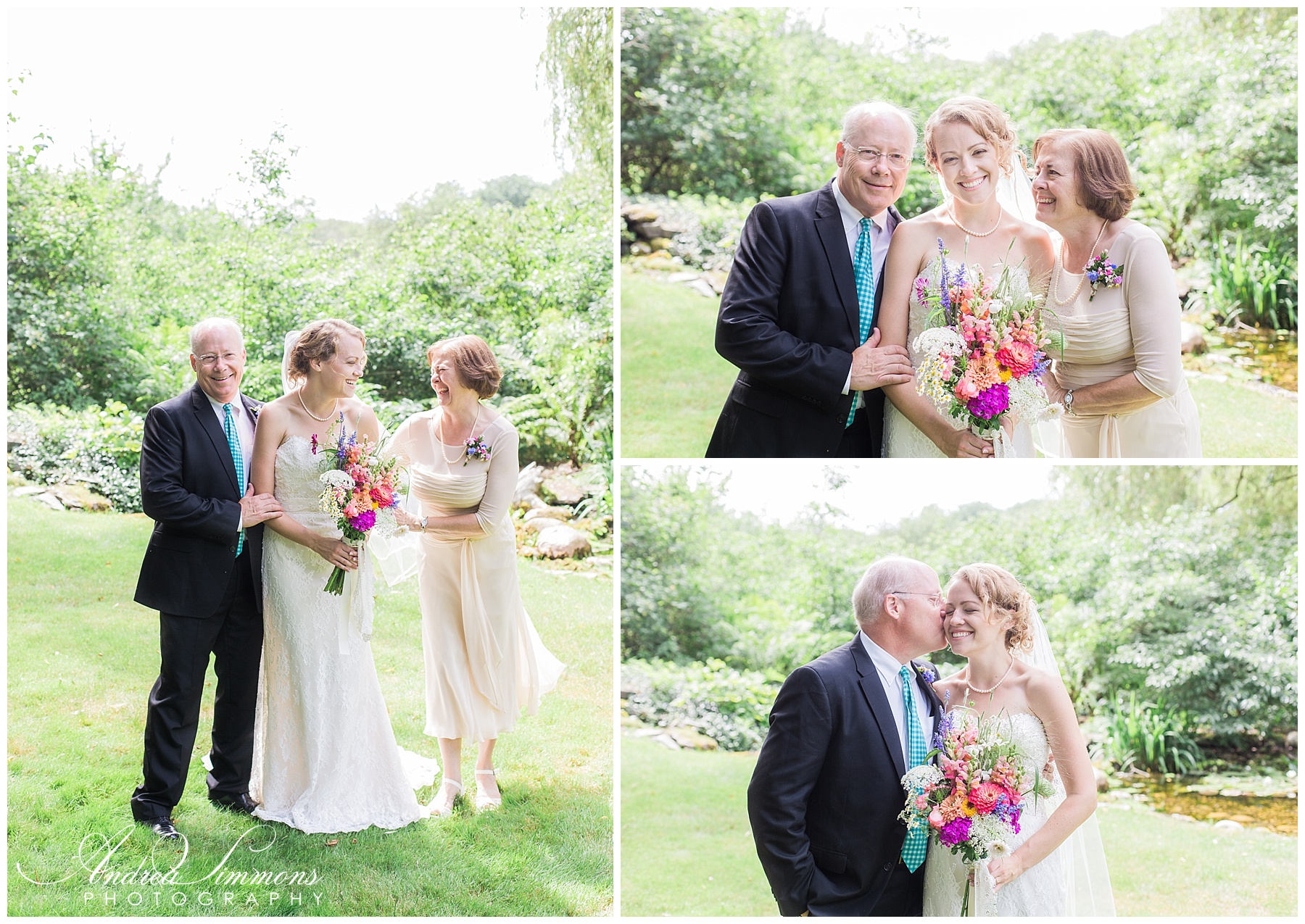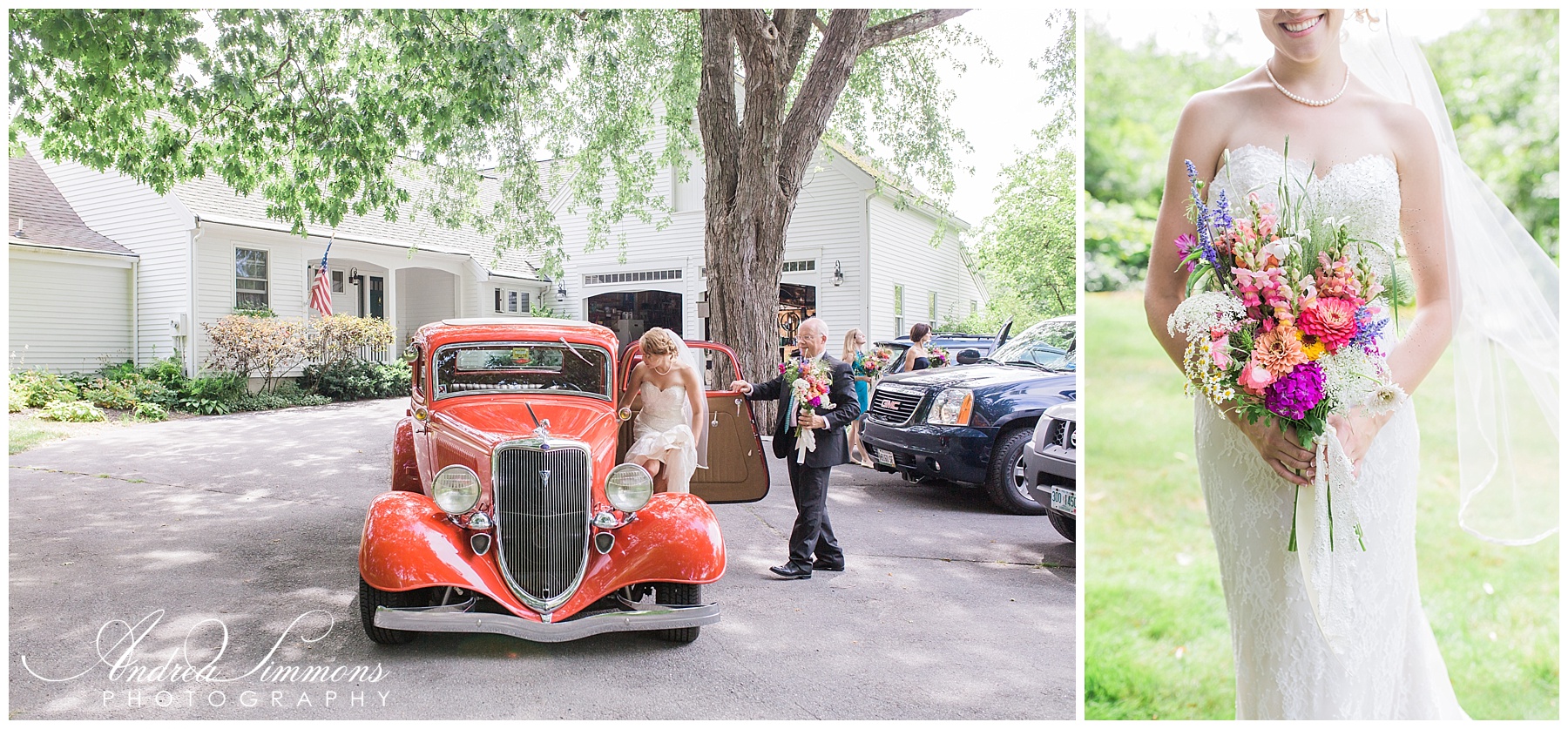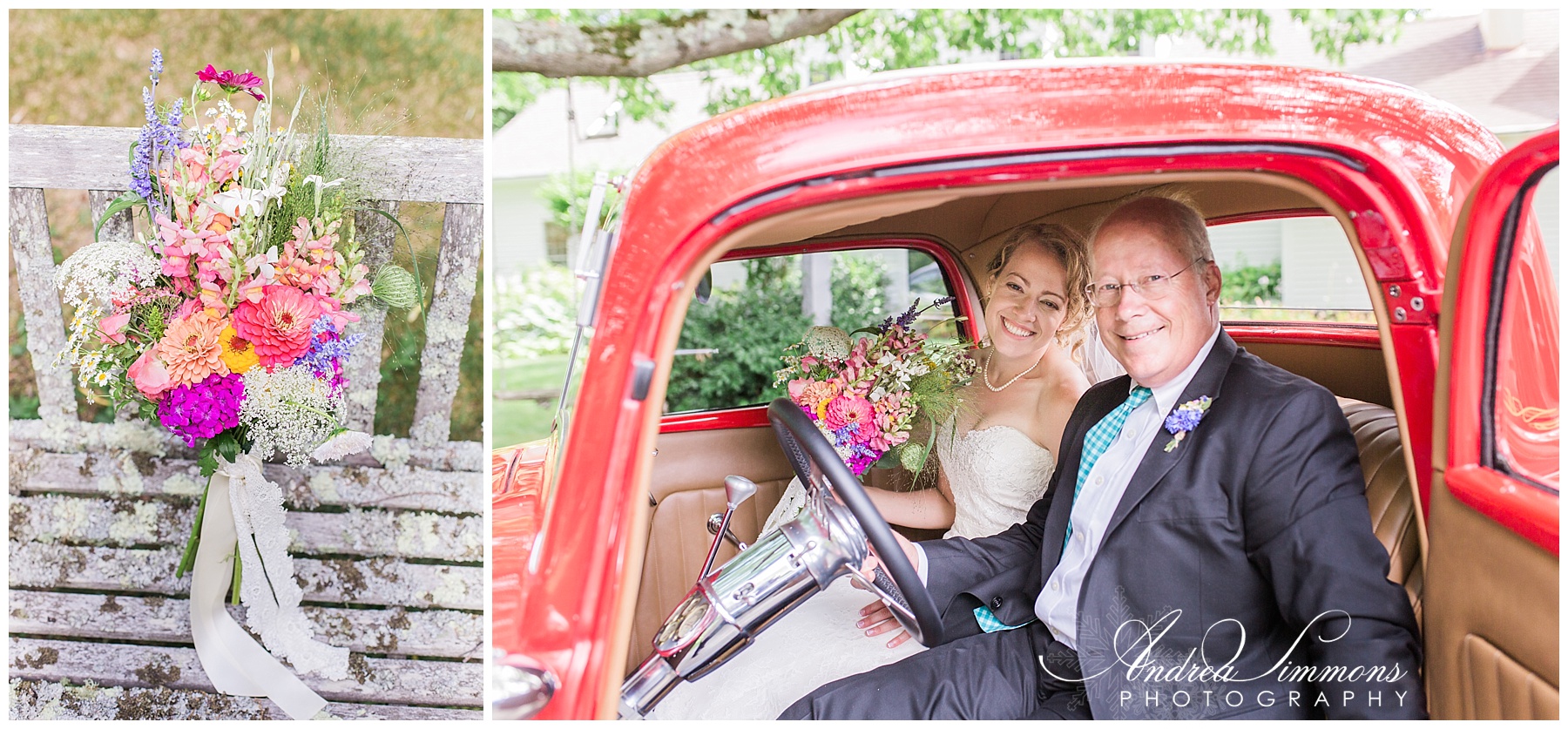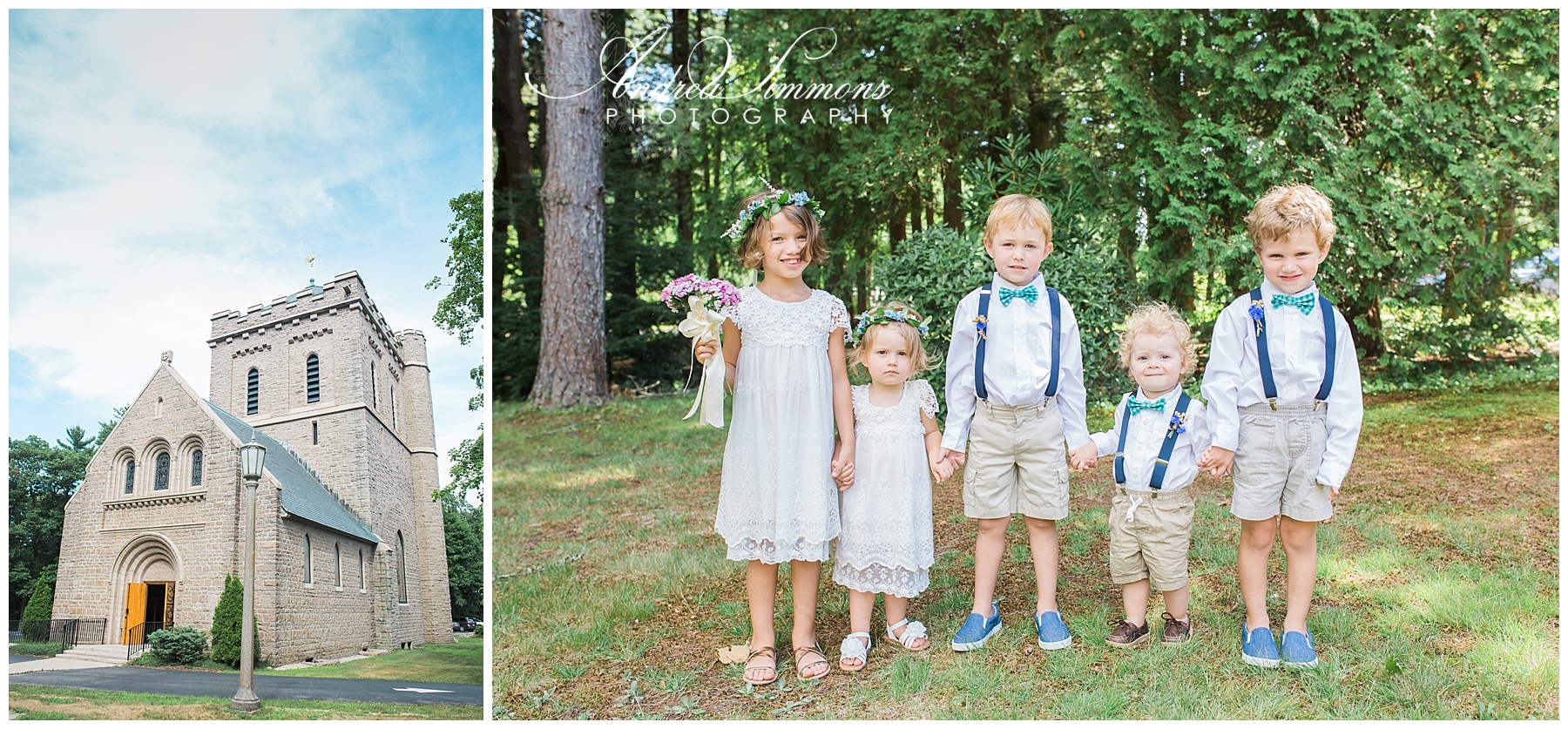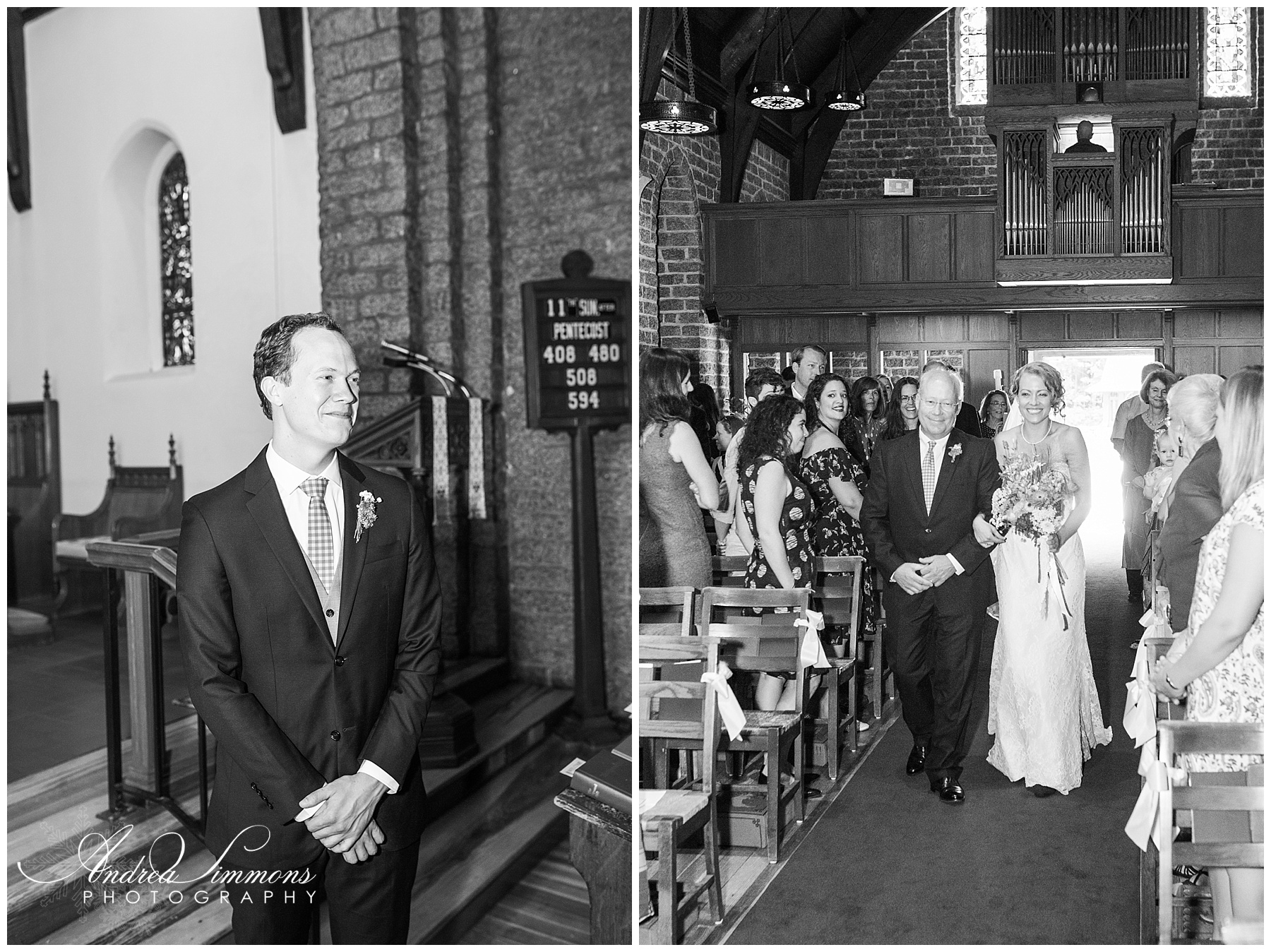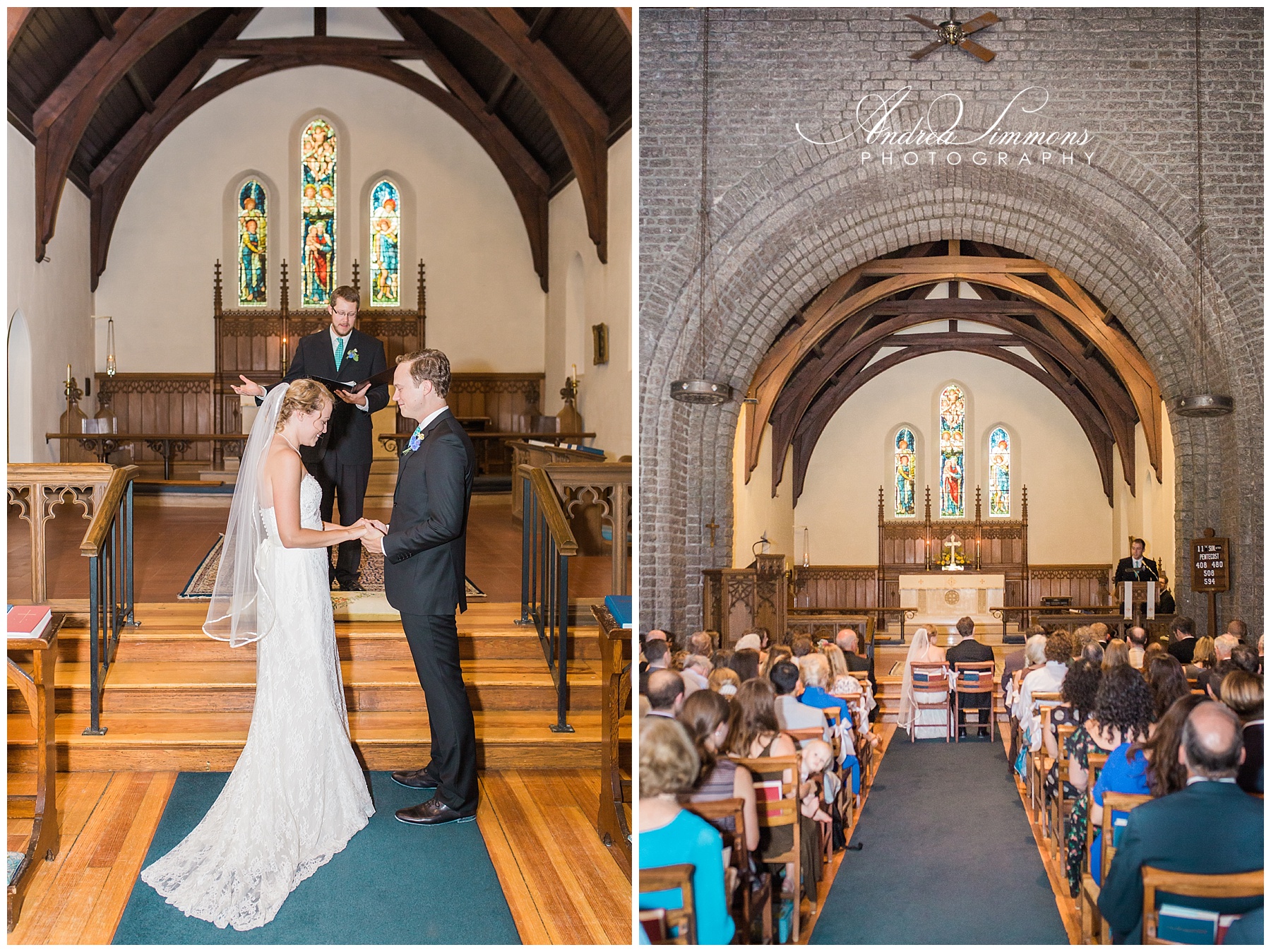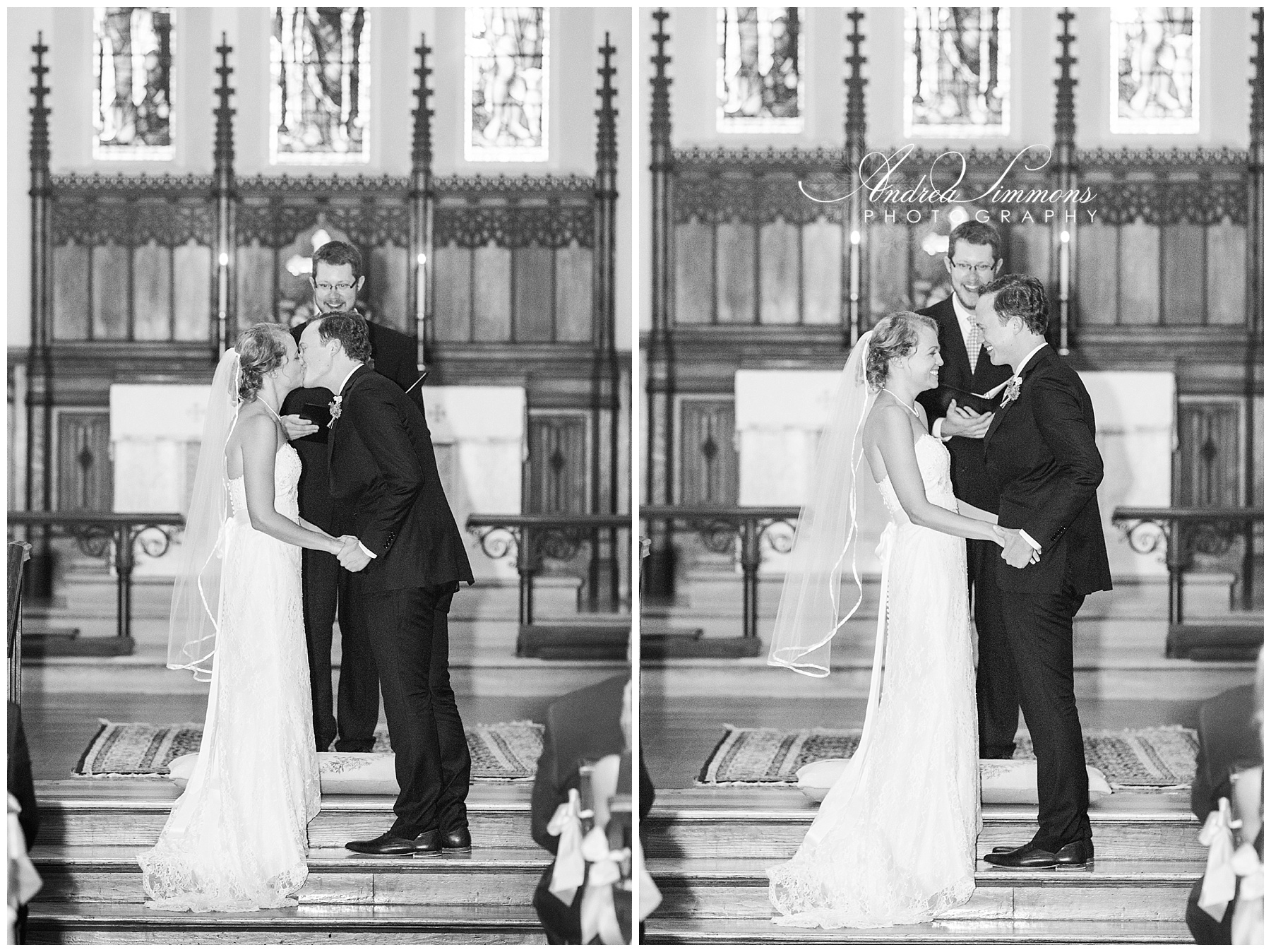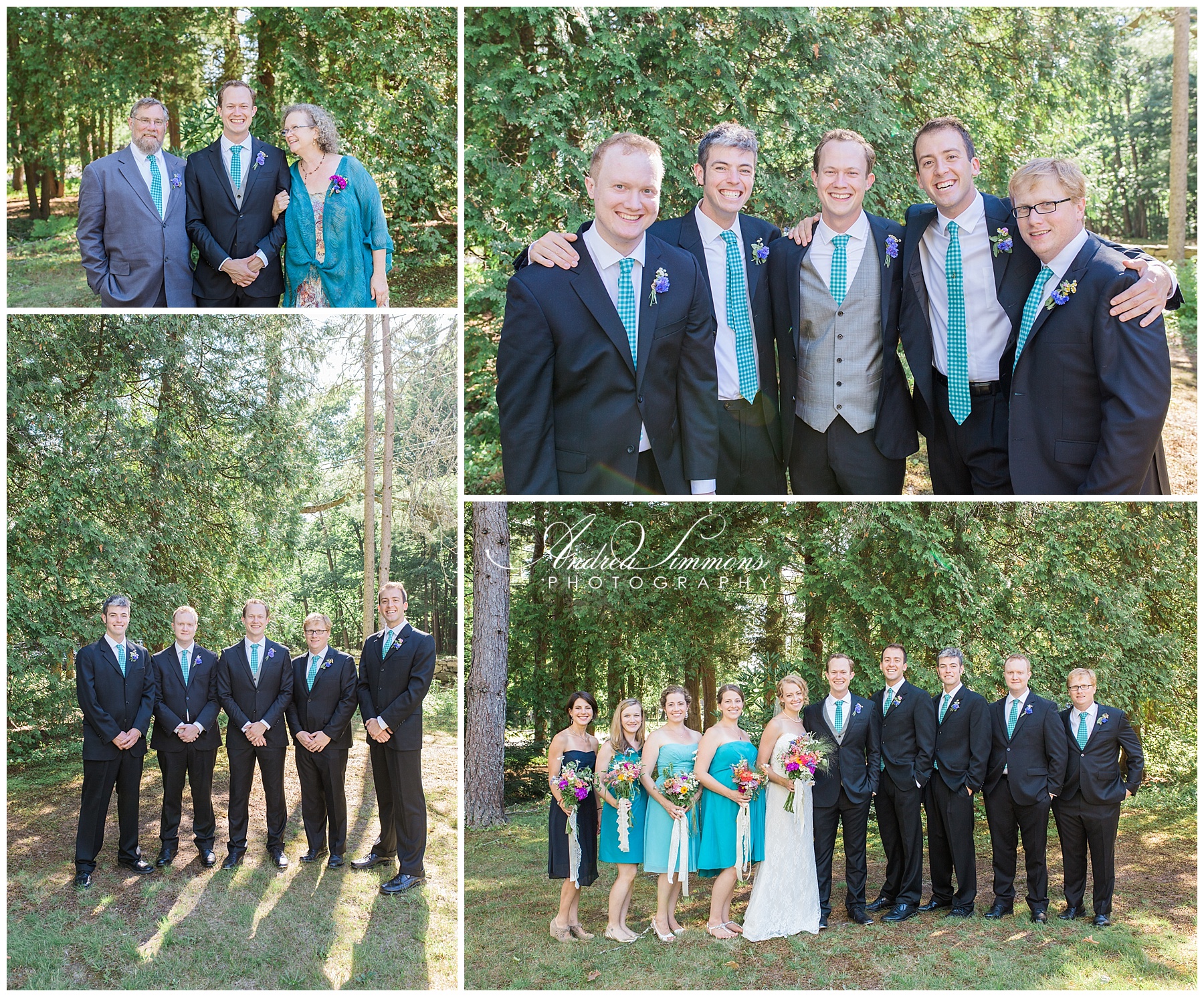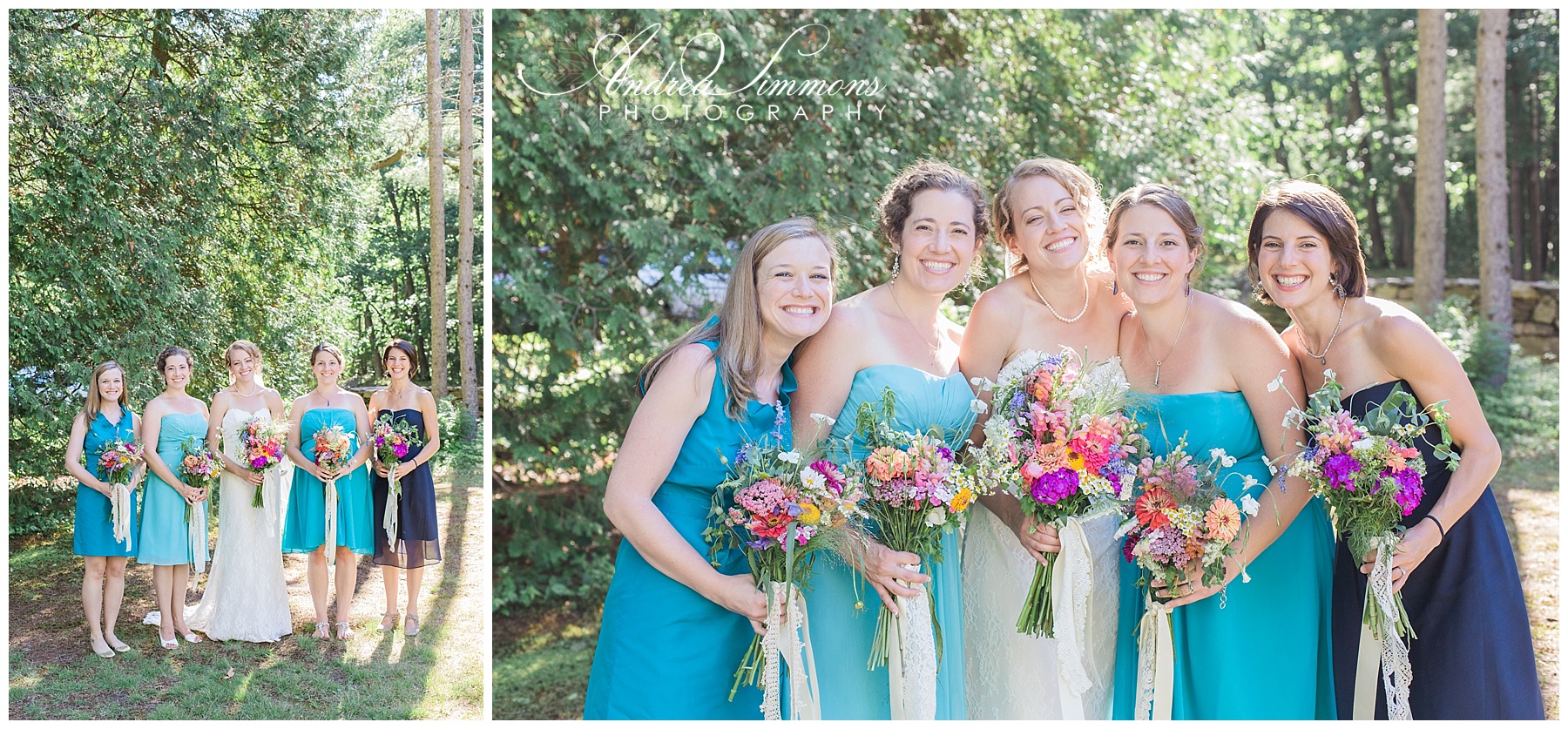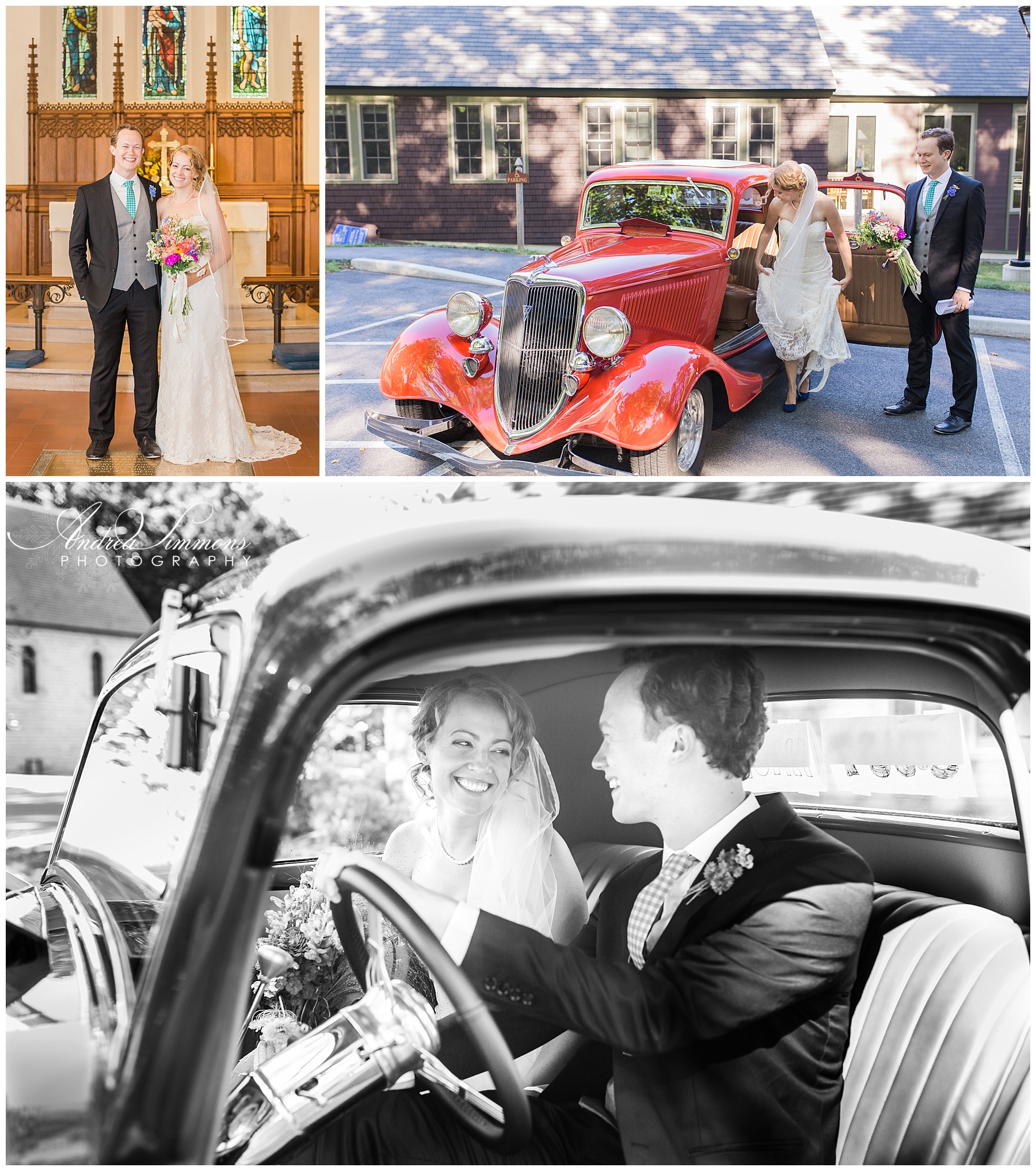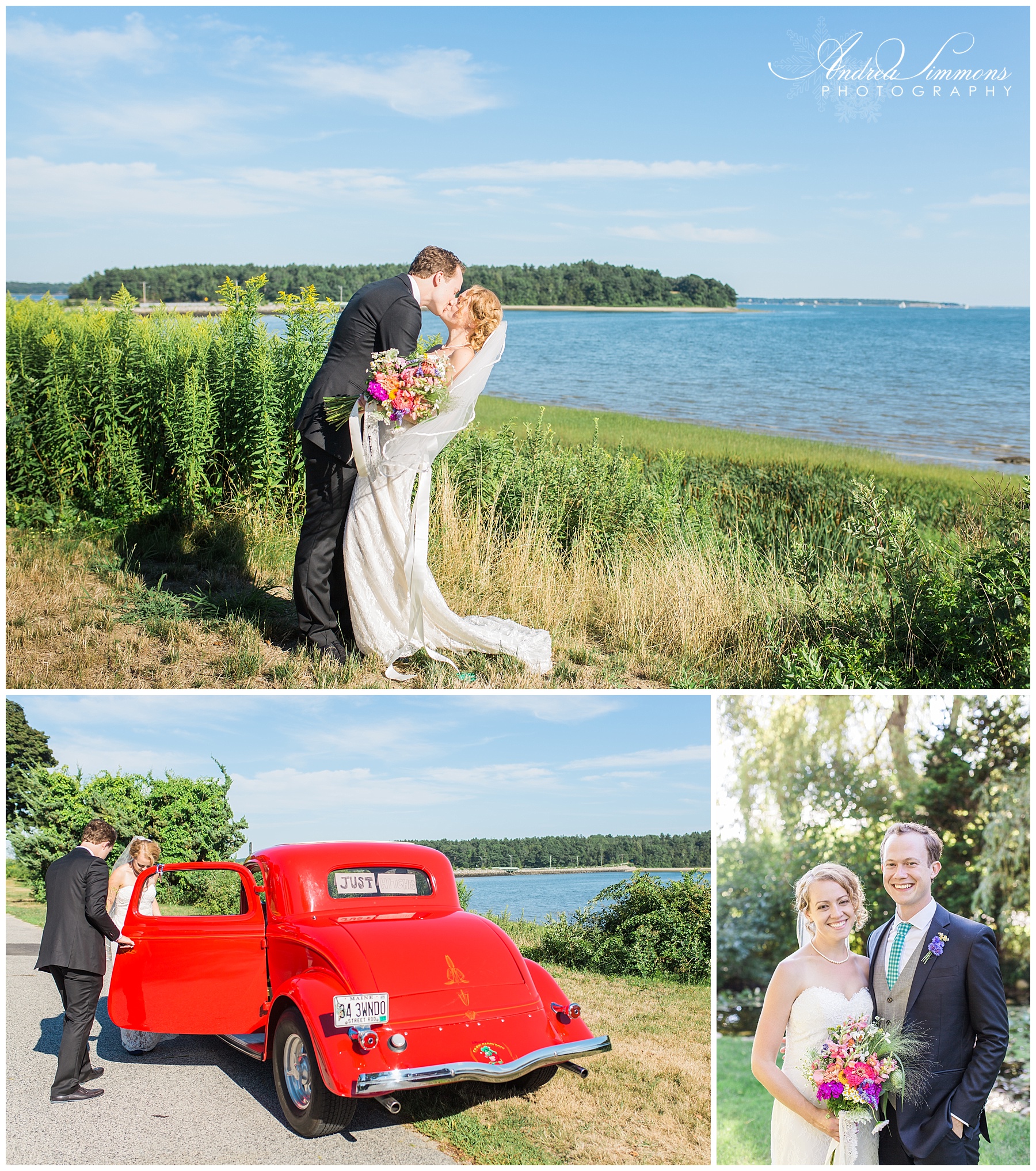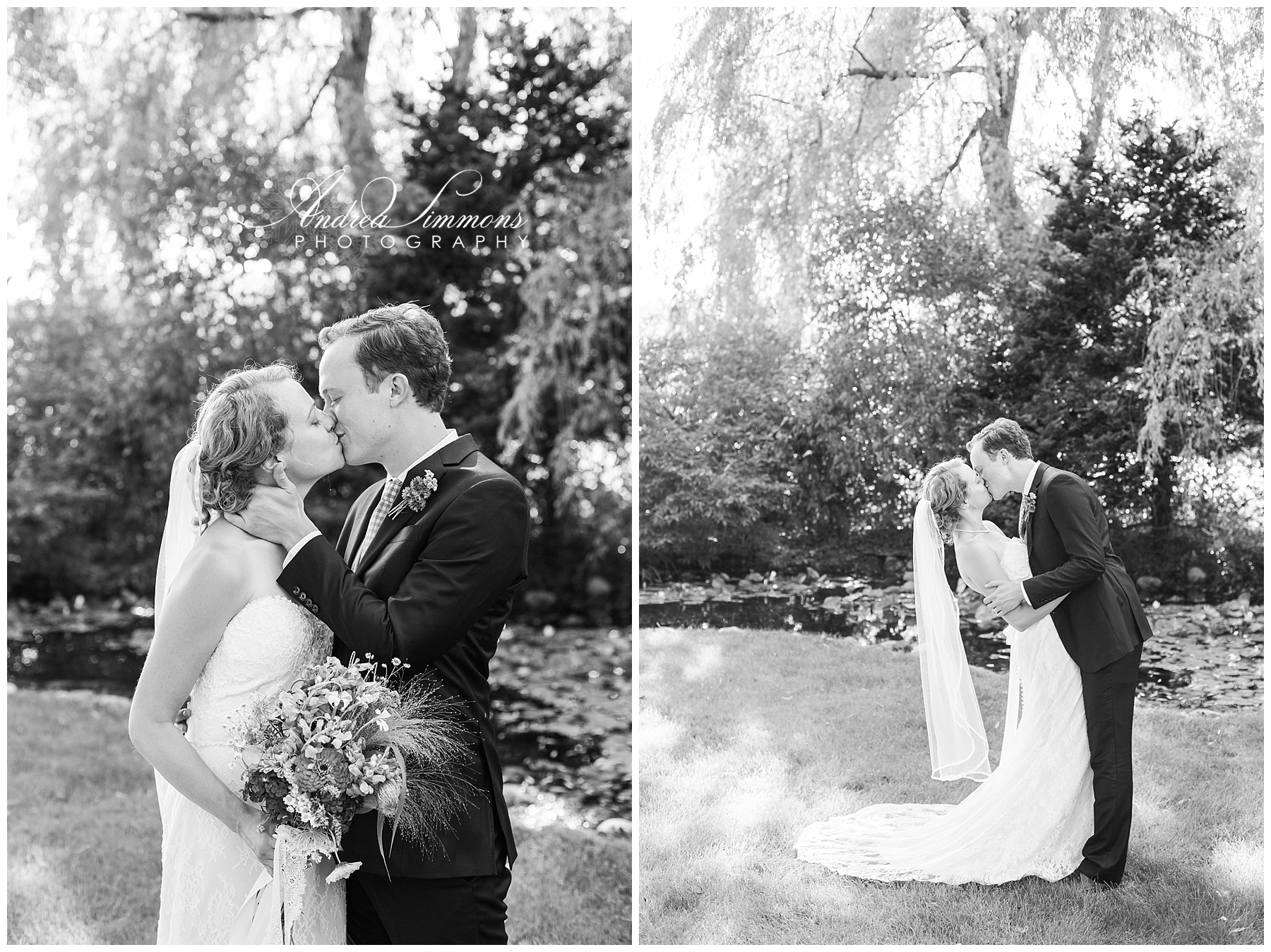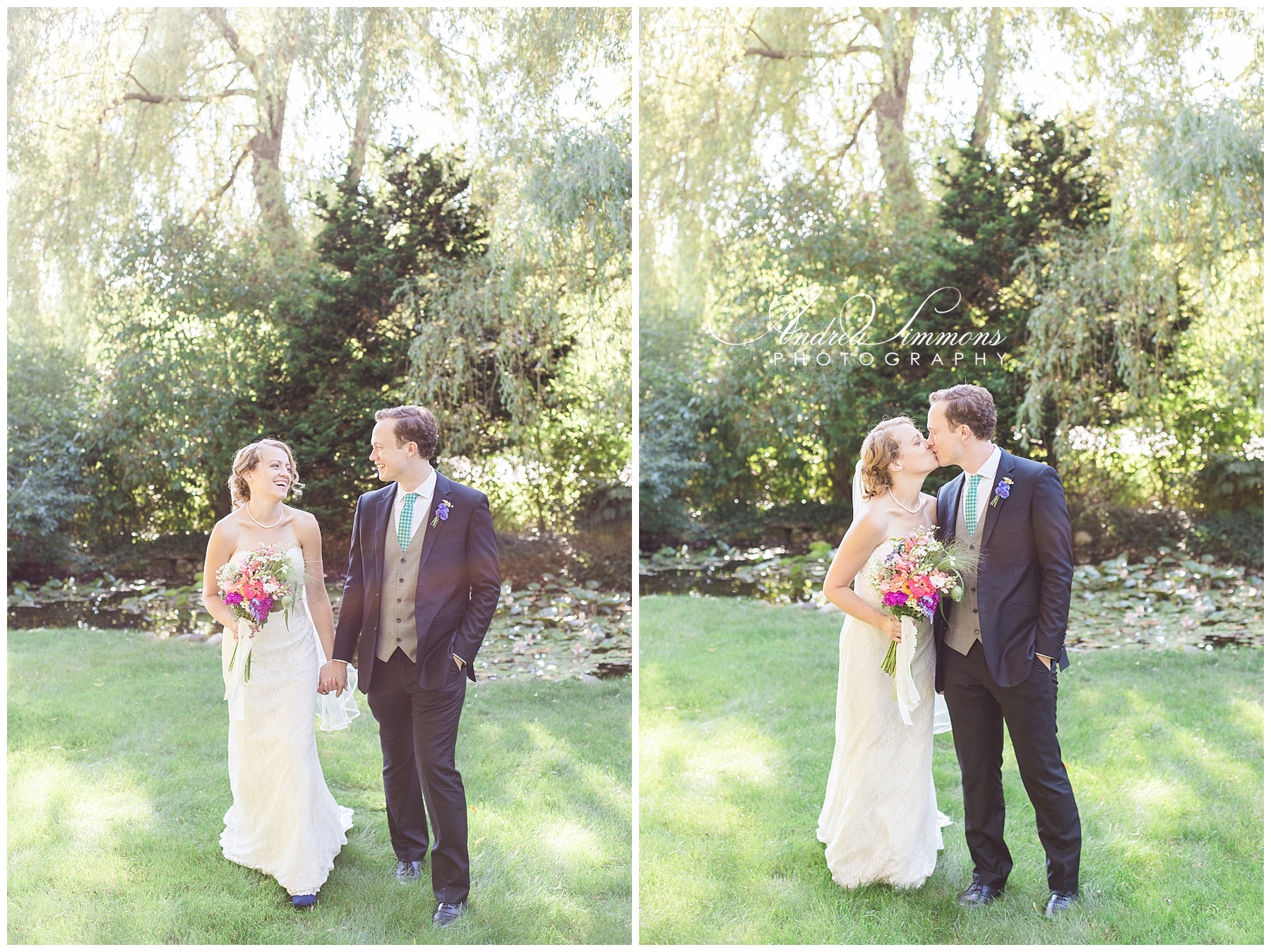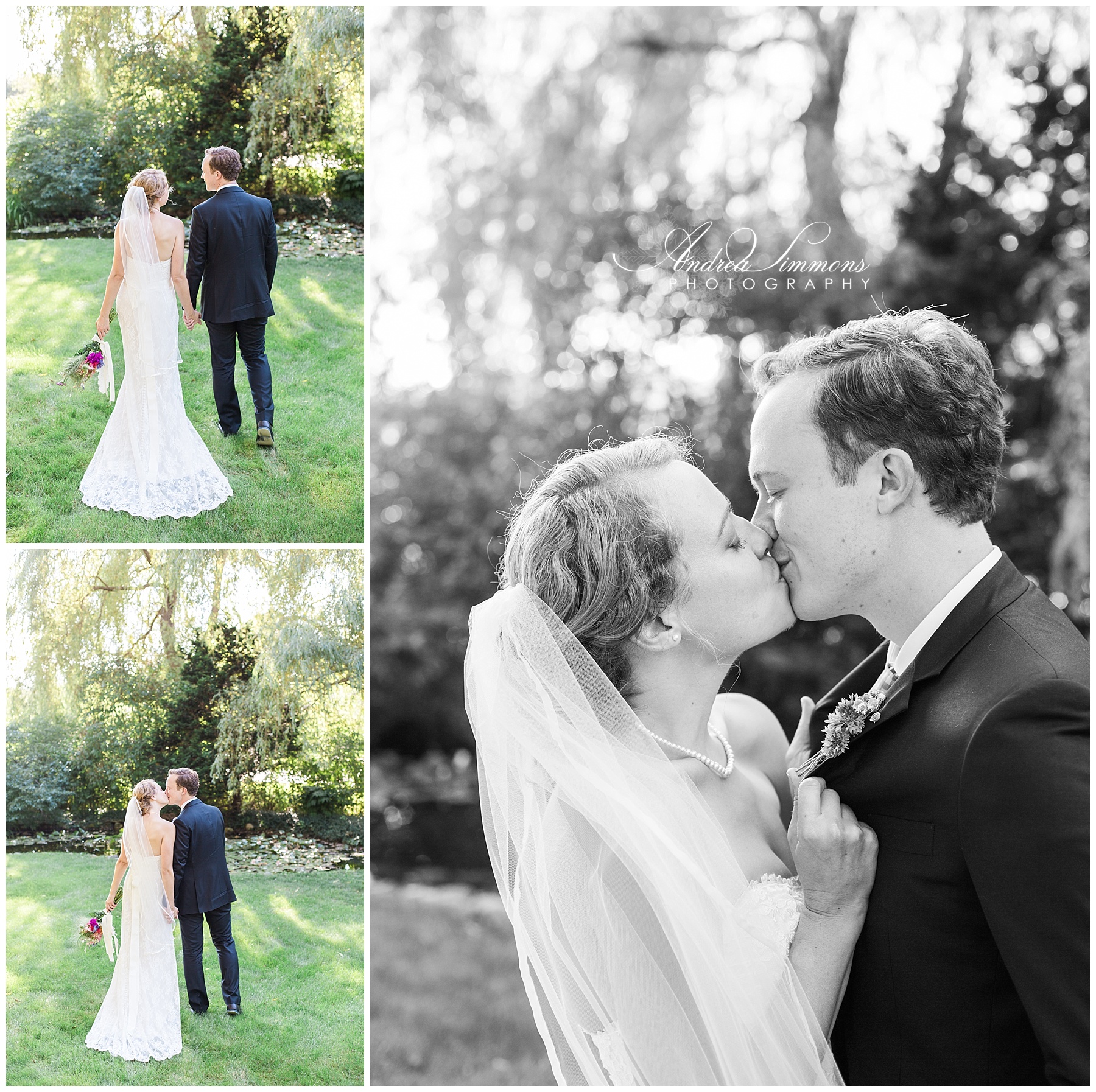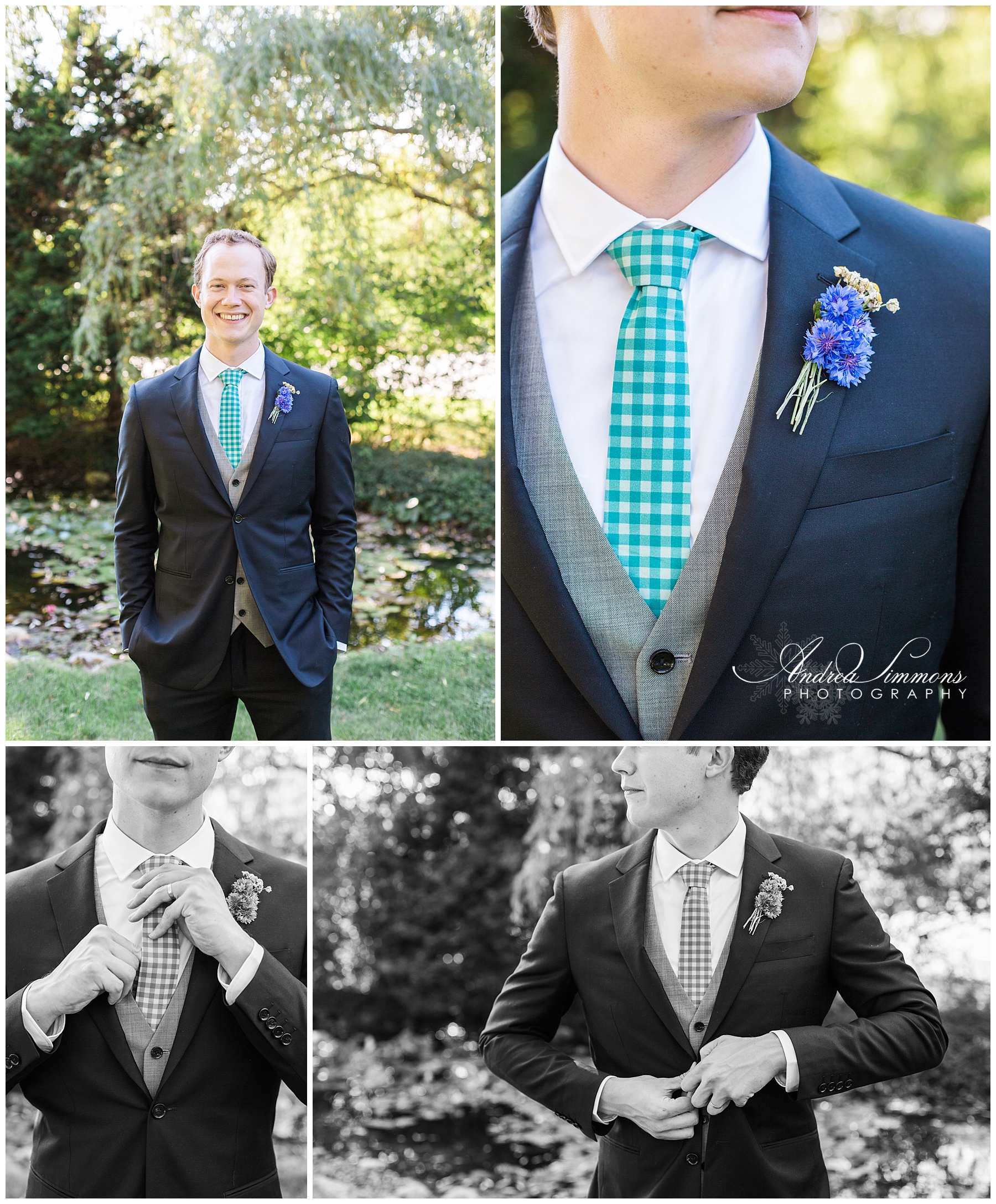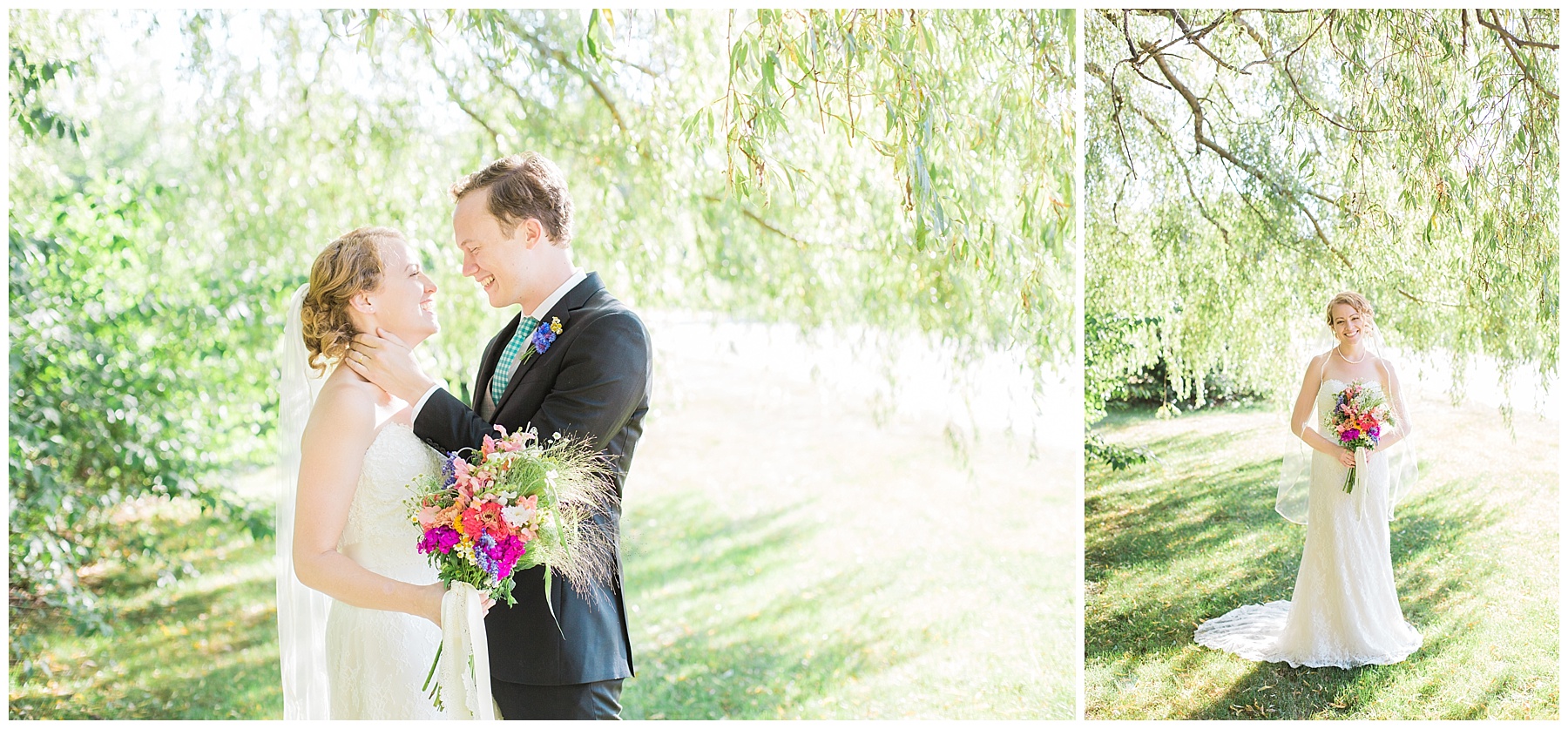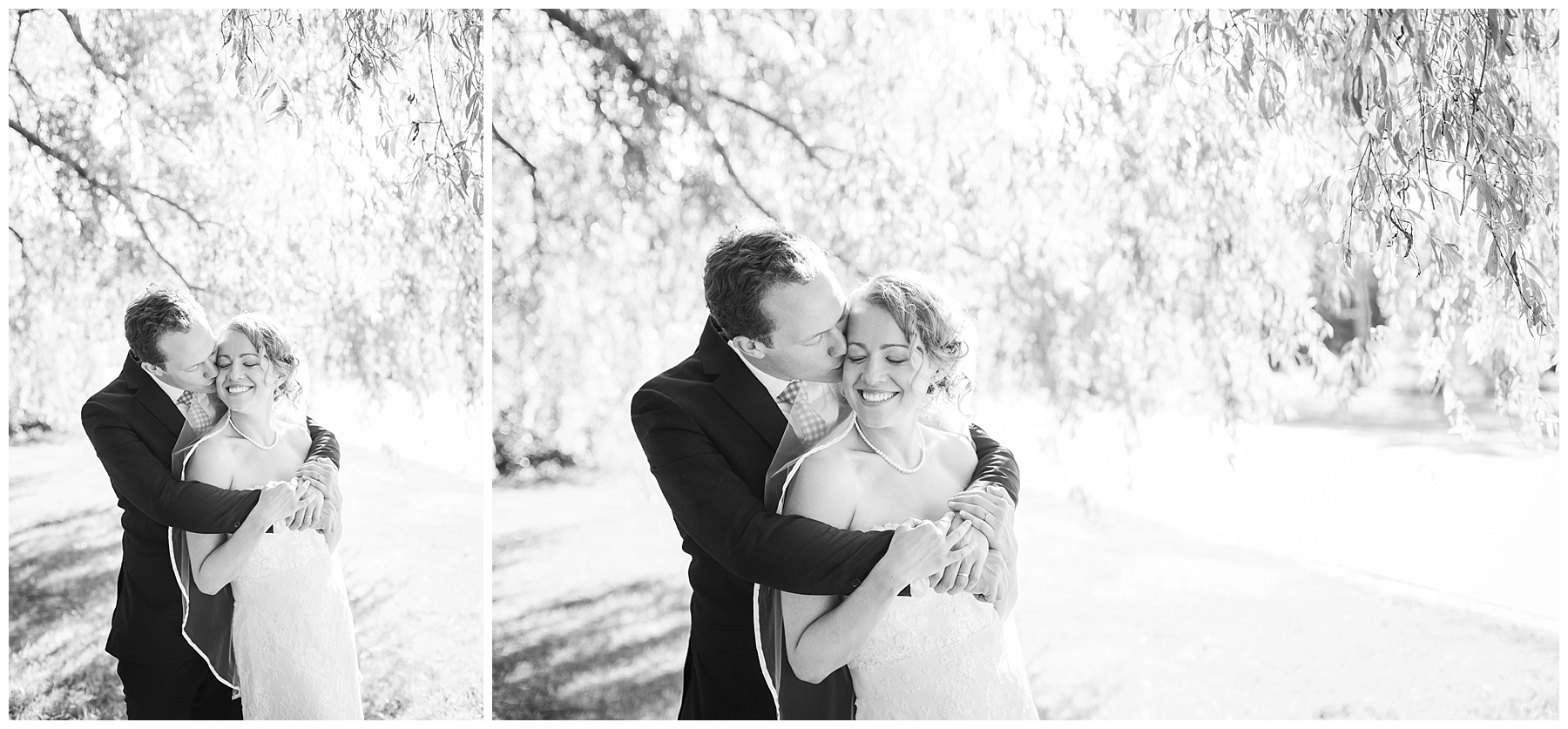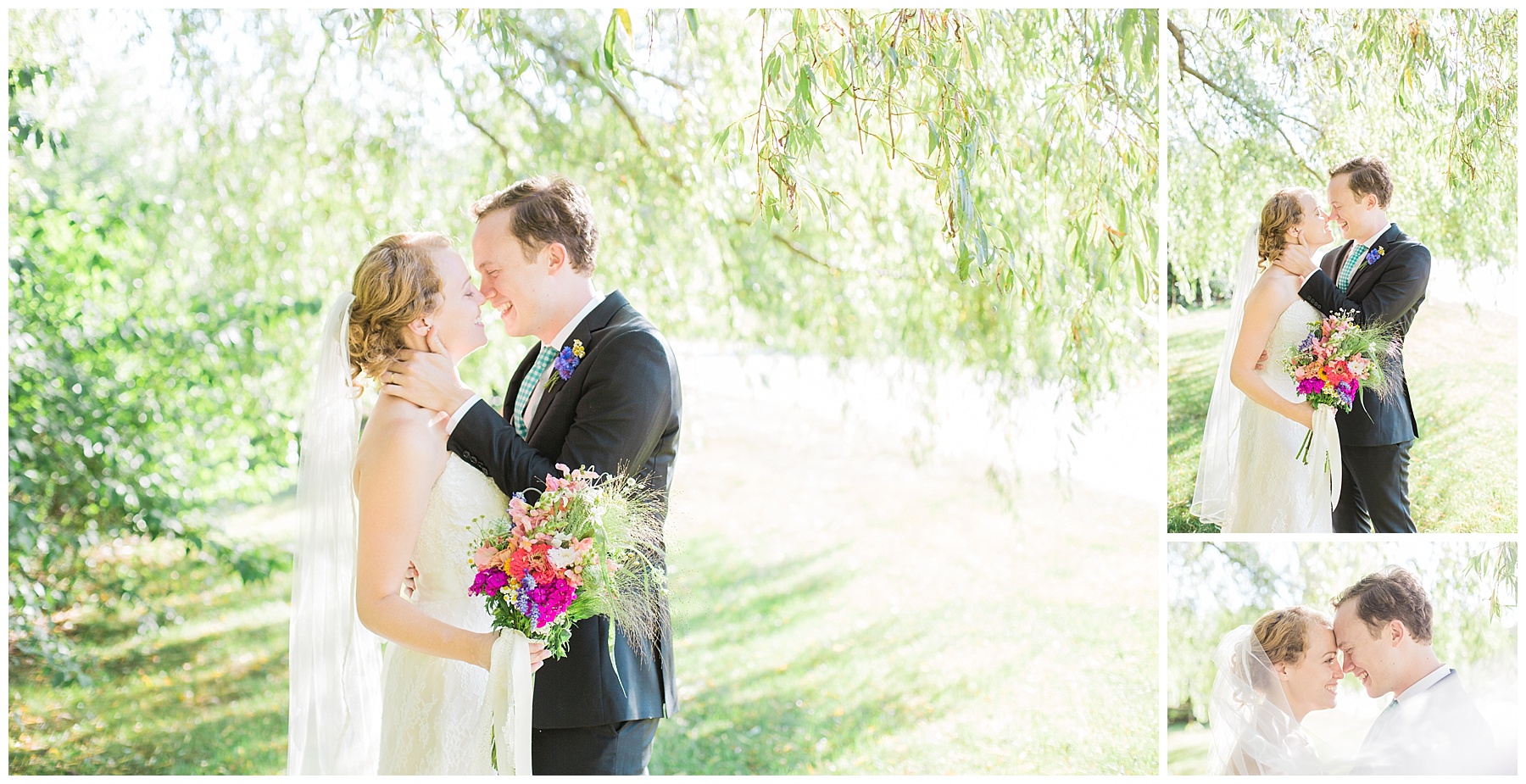 Kate wore this sash that was made out lace from her great-grandmother's wedding dress from over 100 years ago!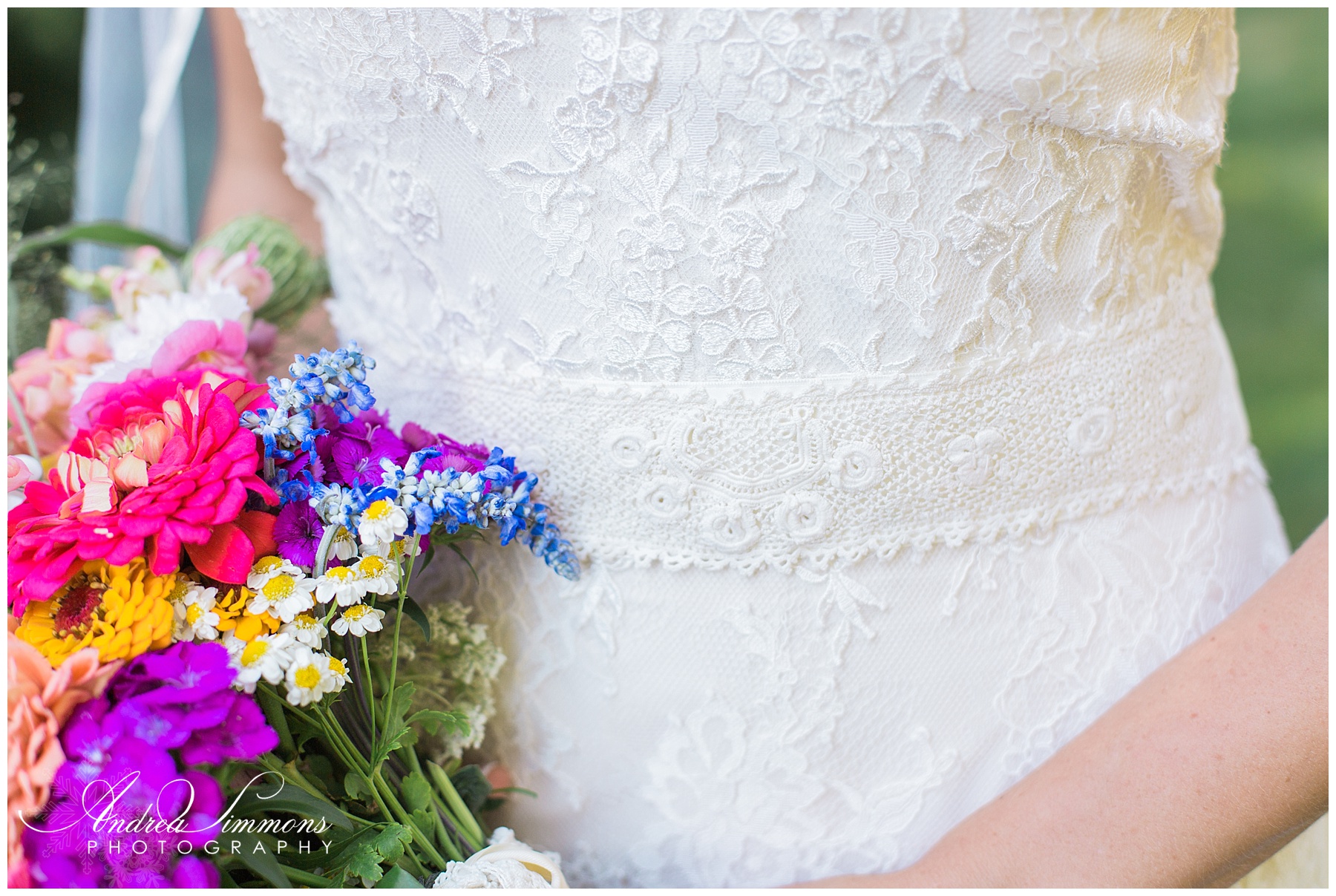 The reception was held right in Kate's parent's backyard!  It was a stunning setup!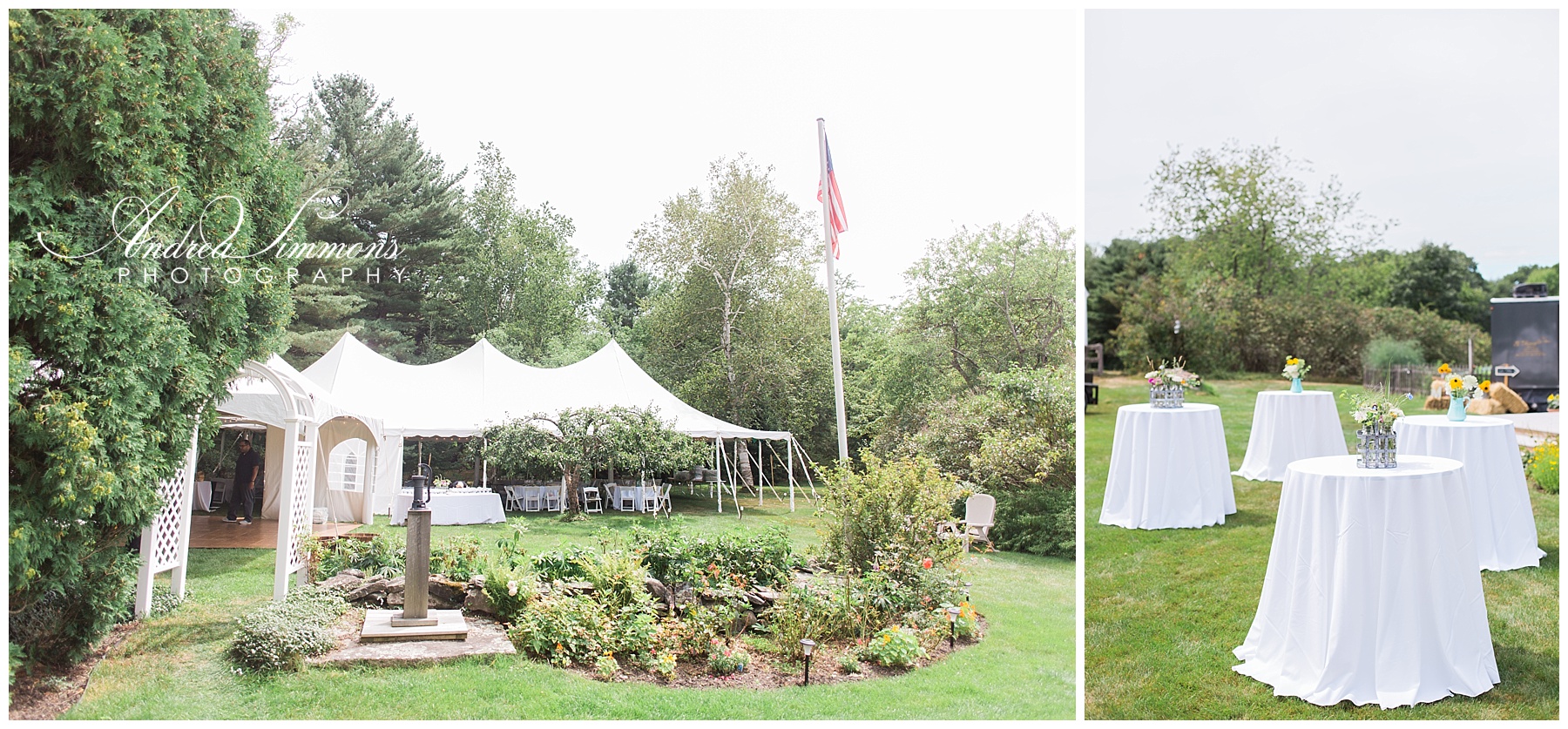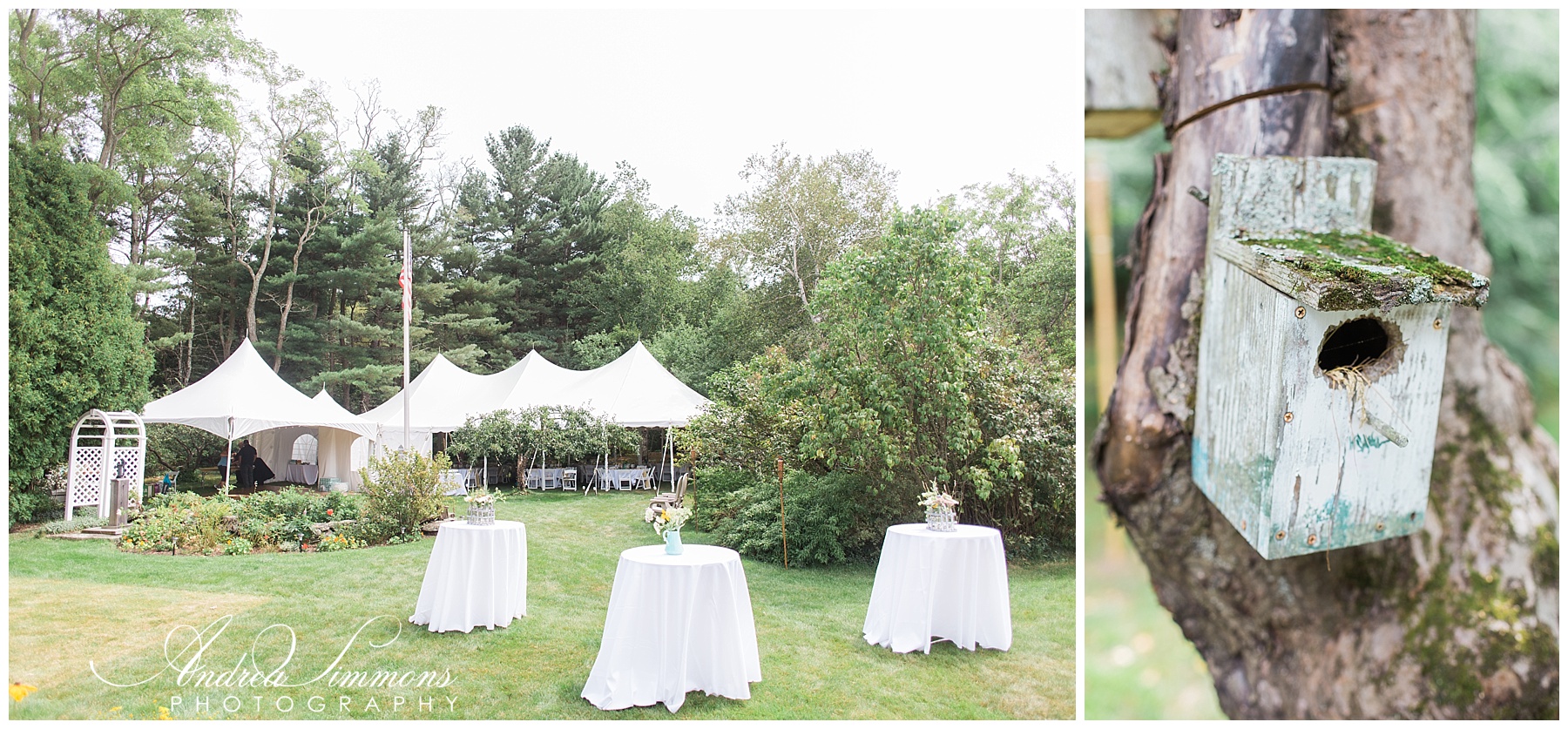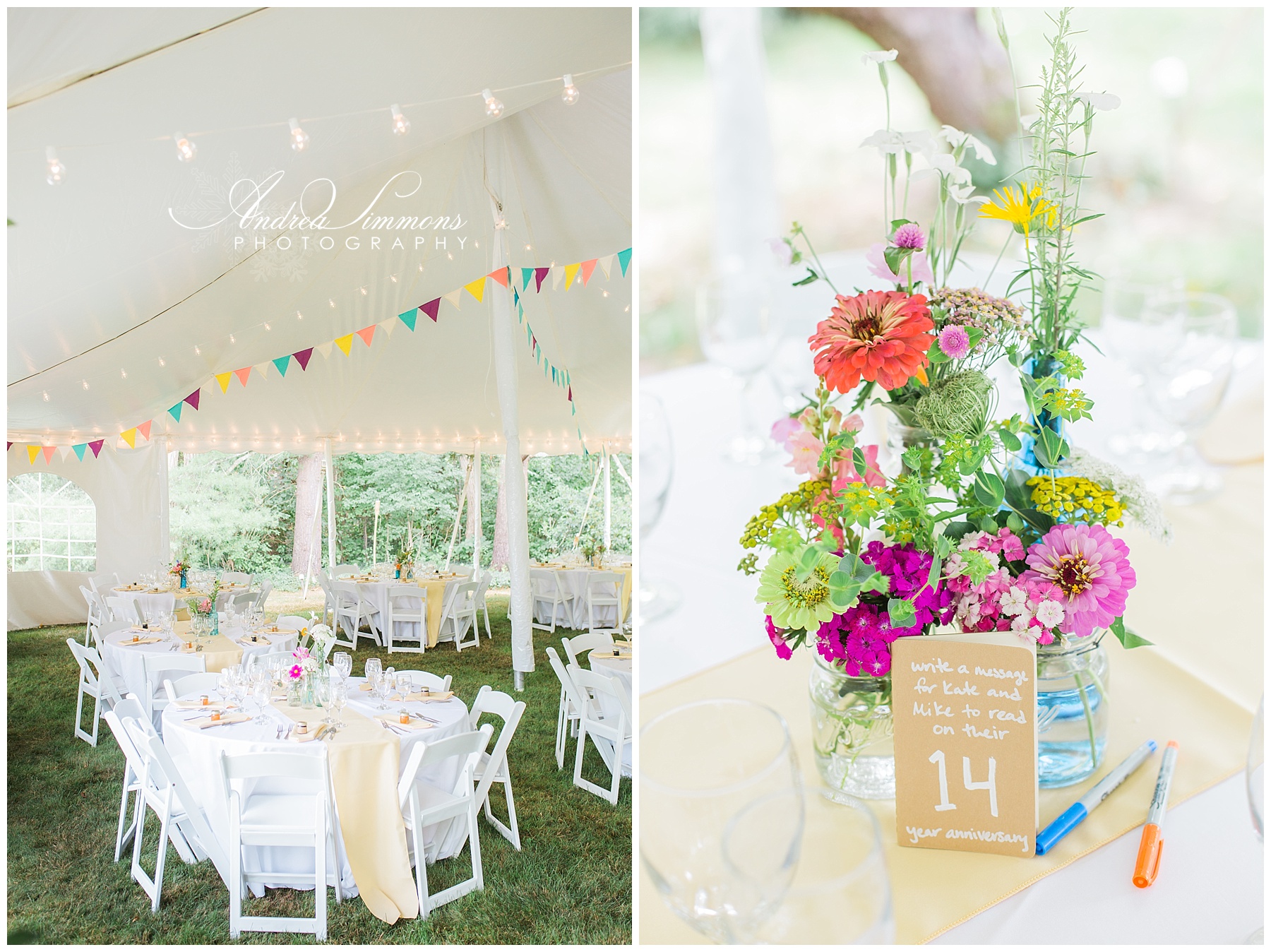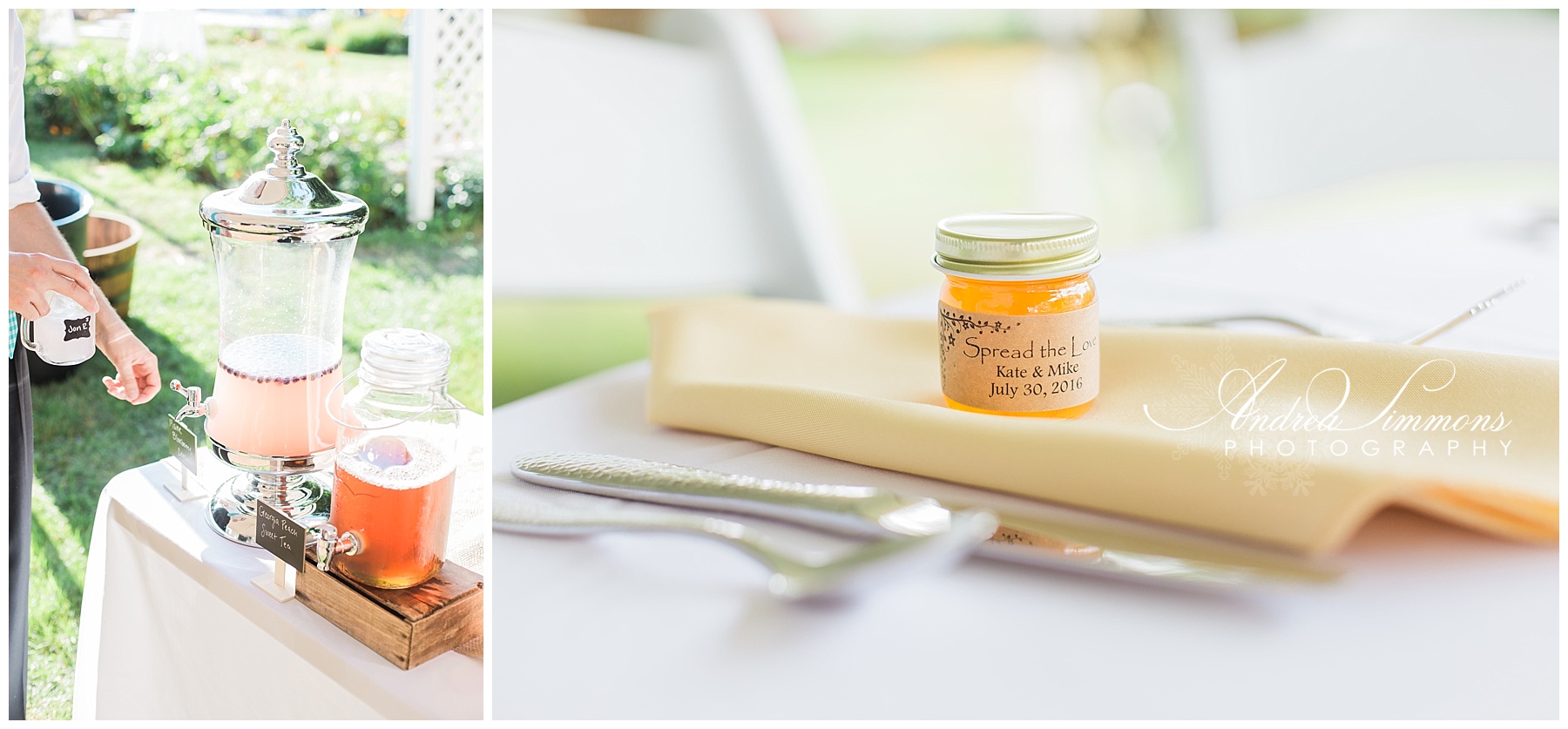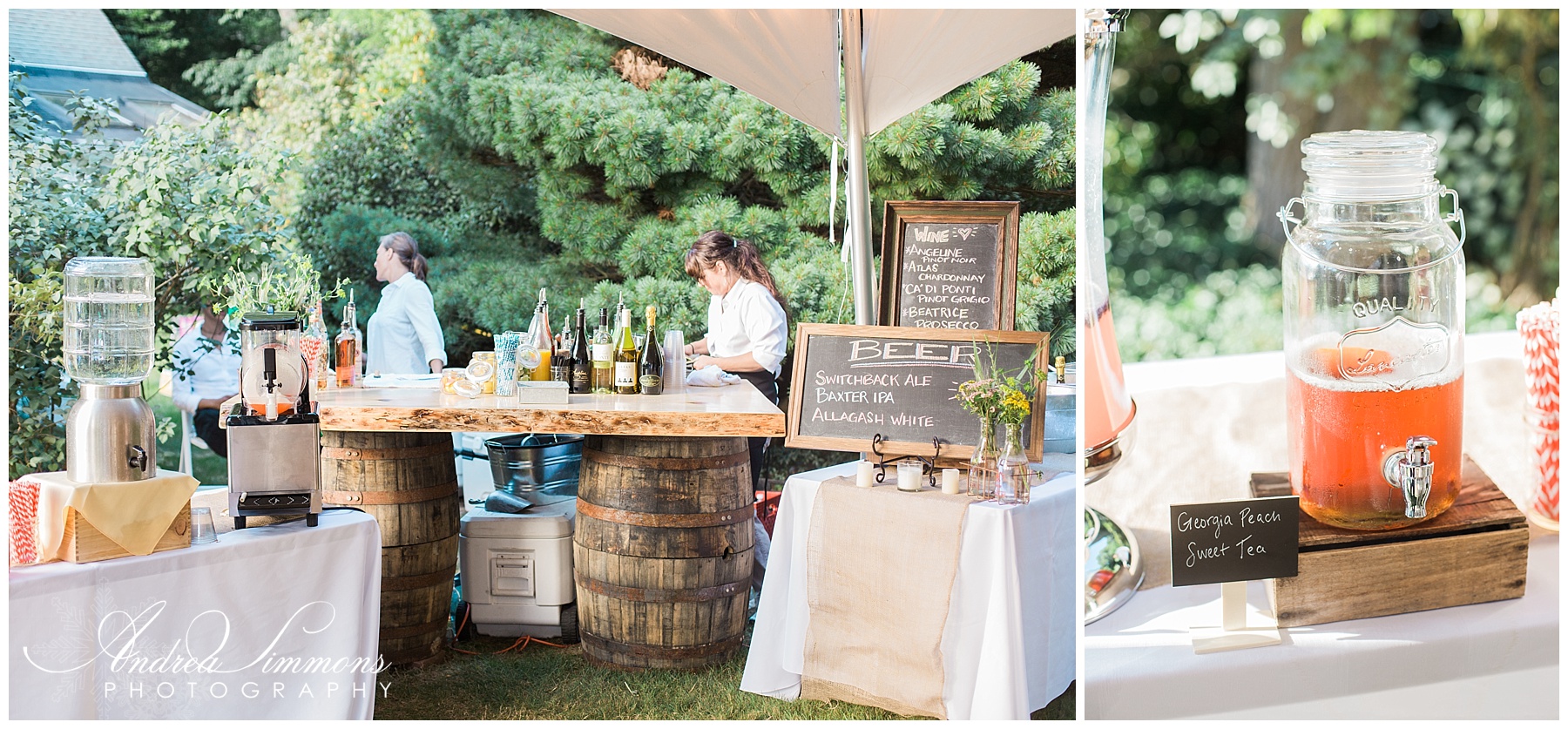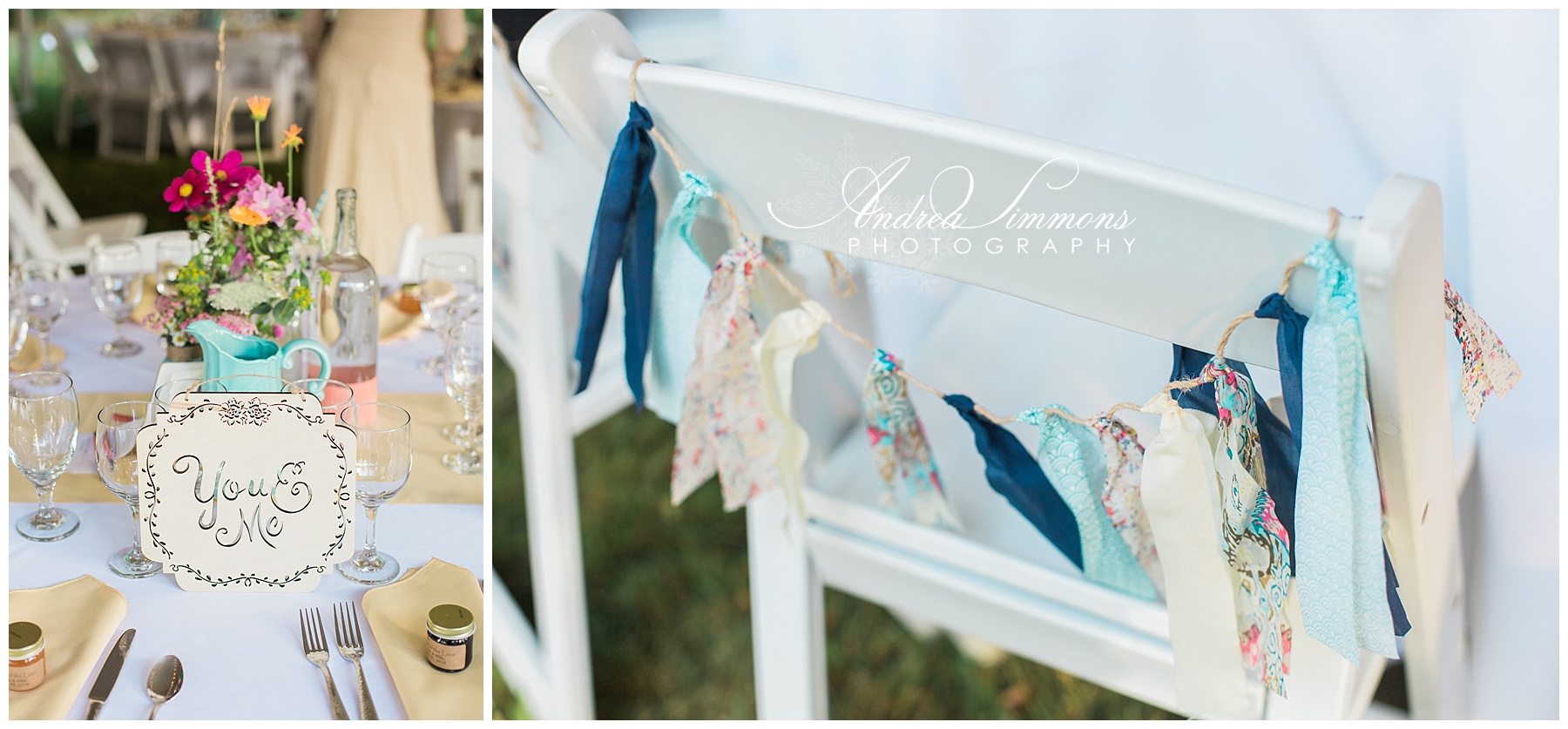 Isn't this "Family Tree" idea amazing?!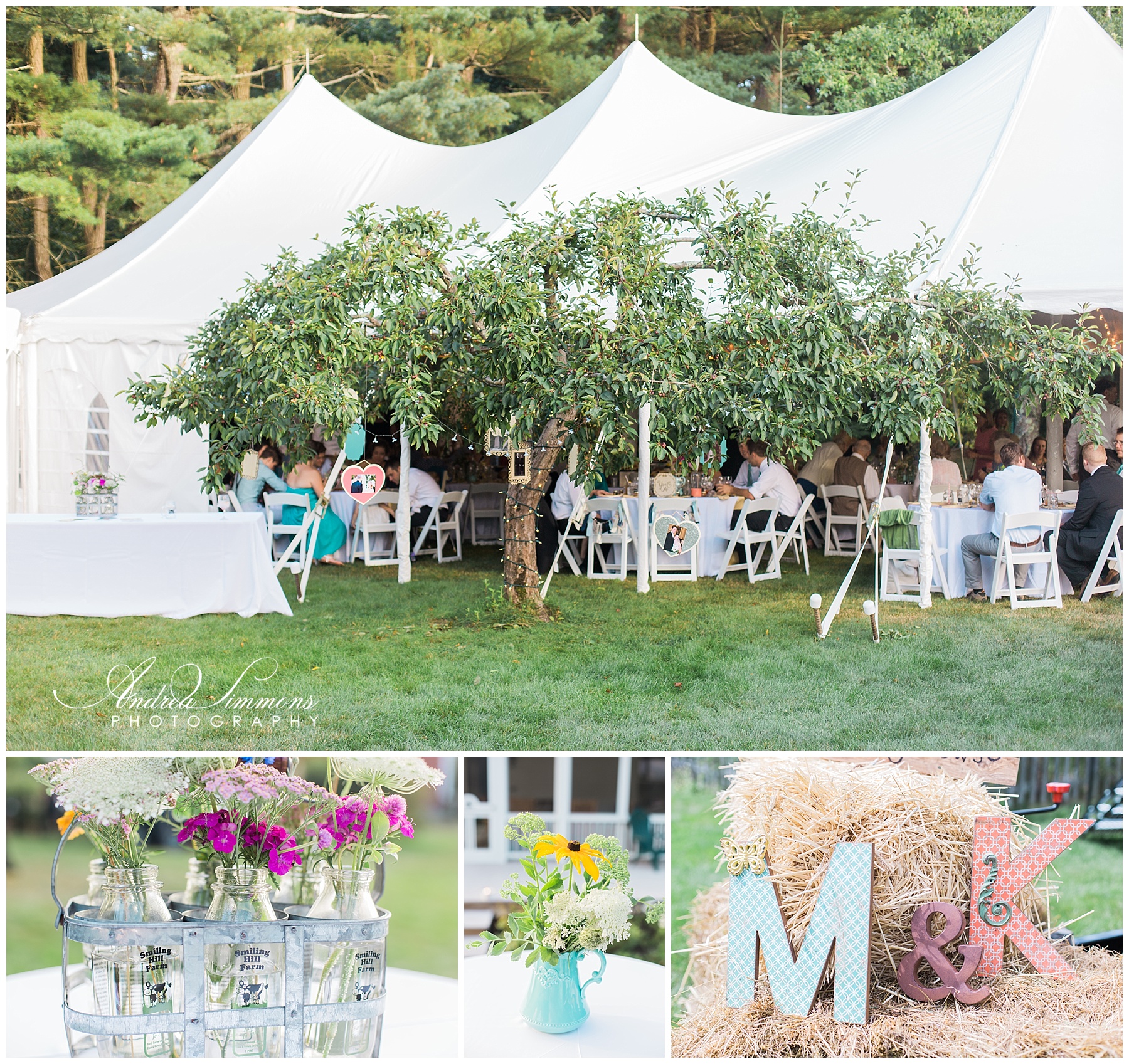 I love that Kate's Mom made the cake and all these yummy pies!  She paid homage to Kate's home state of Maine with blueberry pies, and well as Mike's home state of George with Peach pies!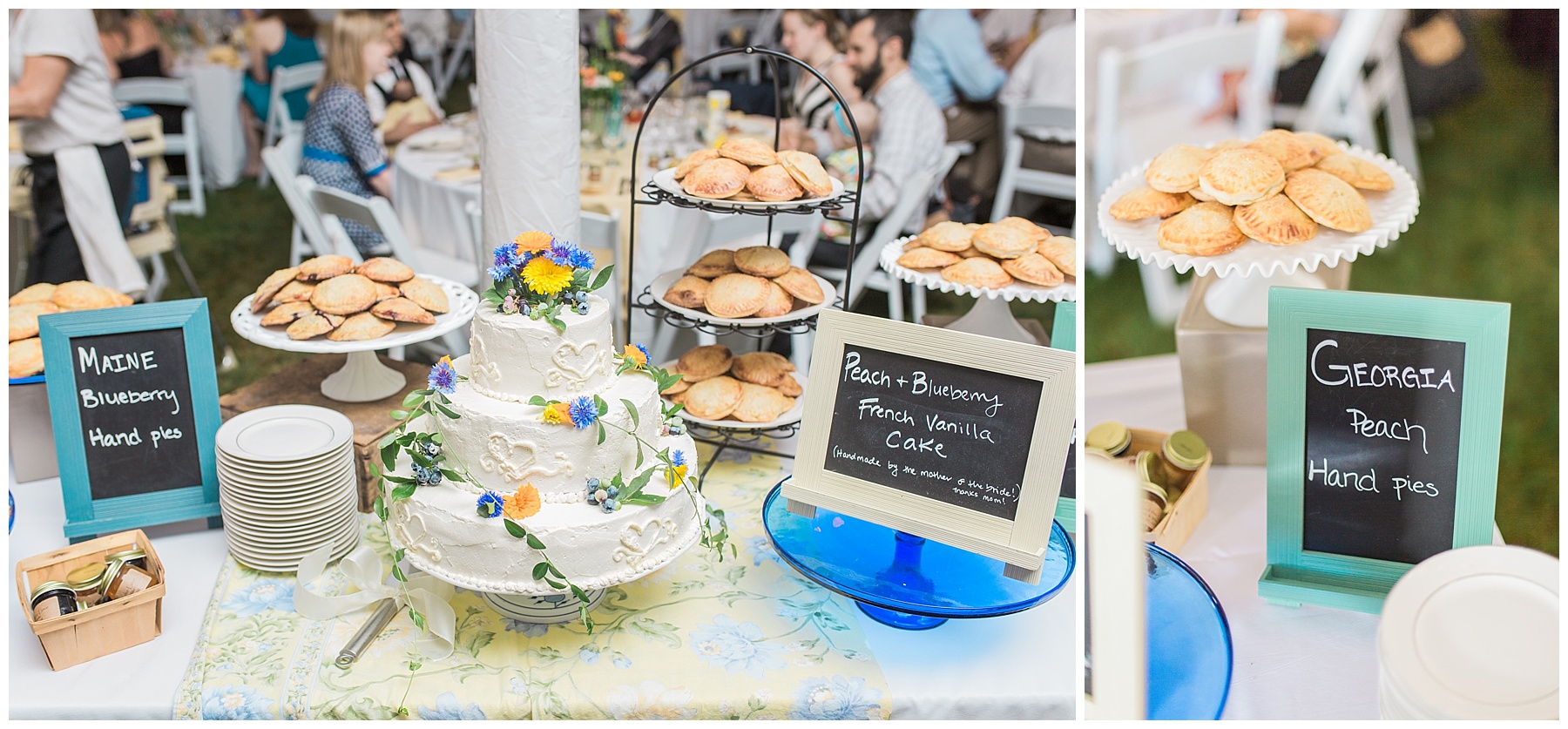 I had to show off this awesome food that was catered by Fire & Co. at the reception!  It was so good!