Patel Family Portrait Session at Capitol Park in Augusta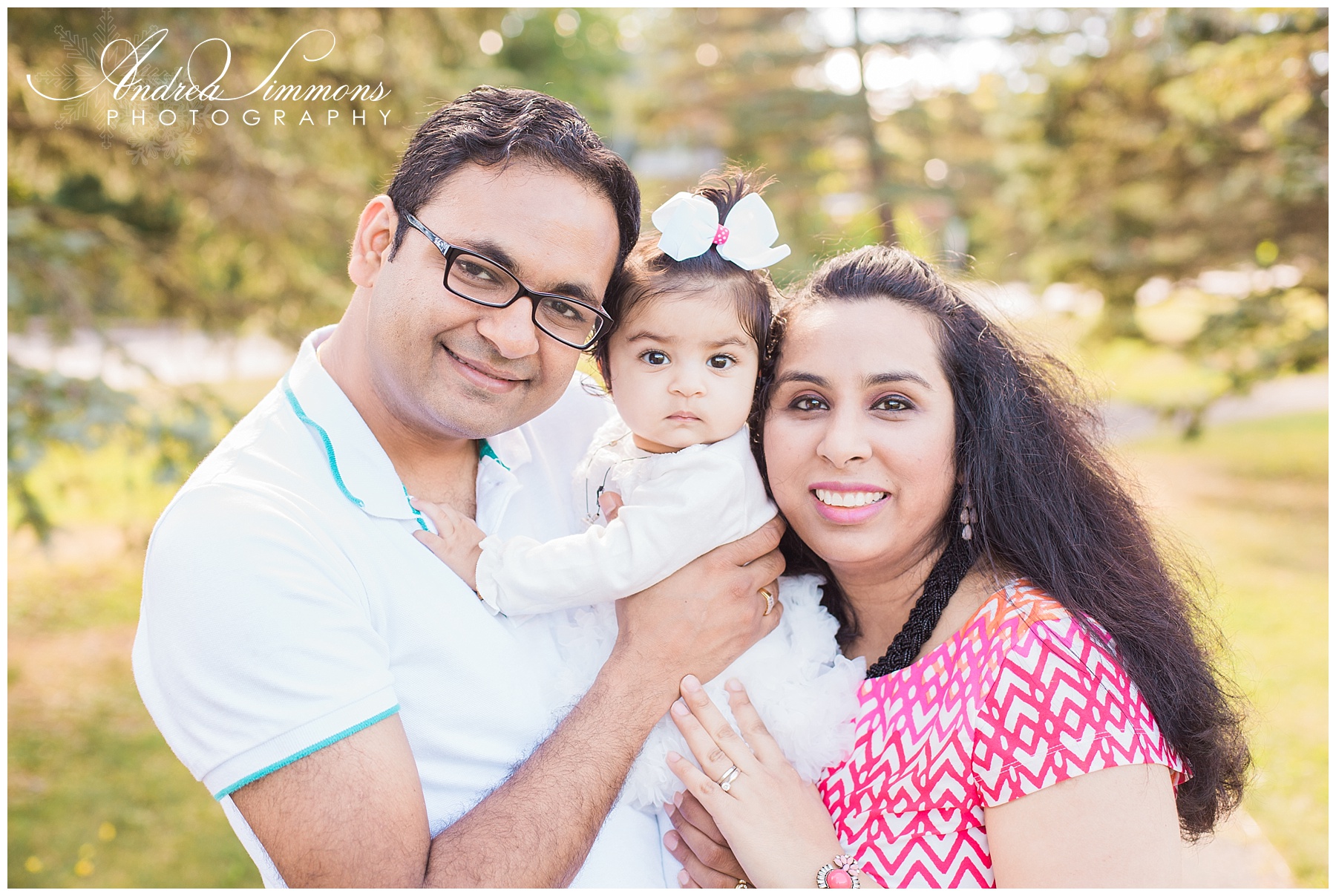 I was so excited to meet little Saanvi after photographing her parent's maternity session last Fall, as well as their baby shower last winter.  At 6 months old, she falls right in that perfect age to photograph babies – when they can sit up, but not crawl away just yet!
What I loved about Saanvi is that when her parents were standing behind me trying to get her to smile, she would light up!  And then she would look at me, purse her lips, and the smile would be gone!  She definitely LOVES her Mommy and Daddy and it is very evident that they are quite smitten with her!  I've loved photographing this family over the last year, and although I'm sad that they will be moving this month, I hope that we will be able to meet up in the future for more portraits of this gorgeous little family!