Regan and Steele's Camden Harbor and Amphitheater Engagement Session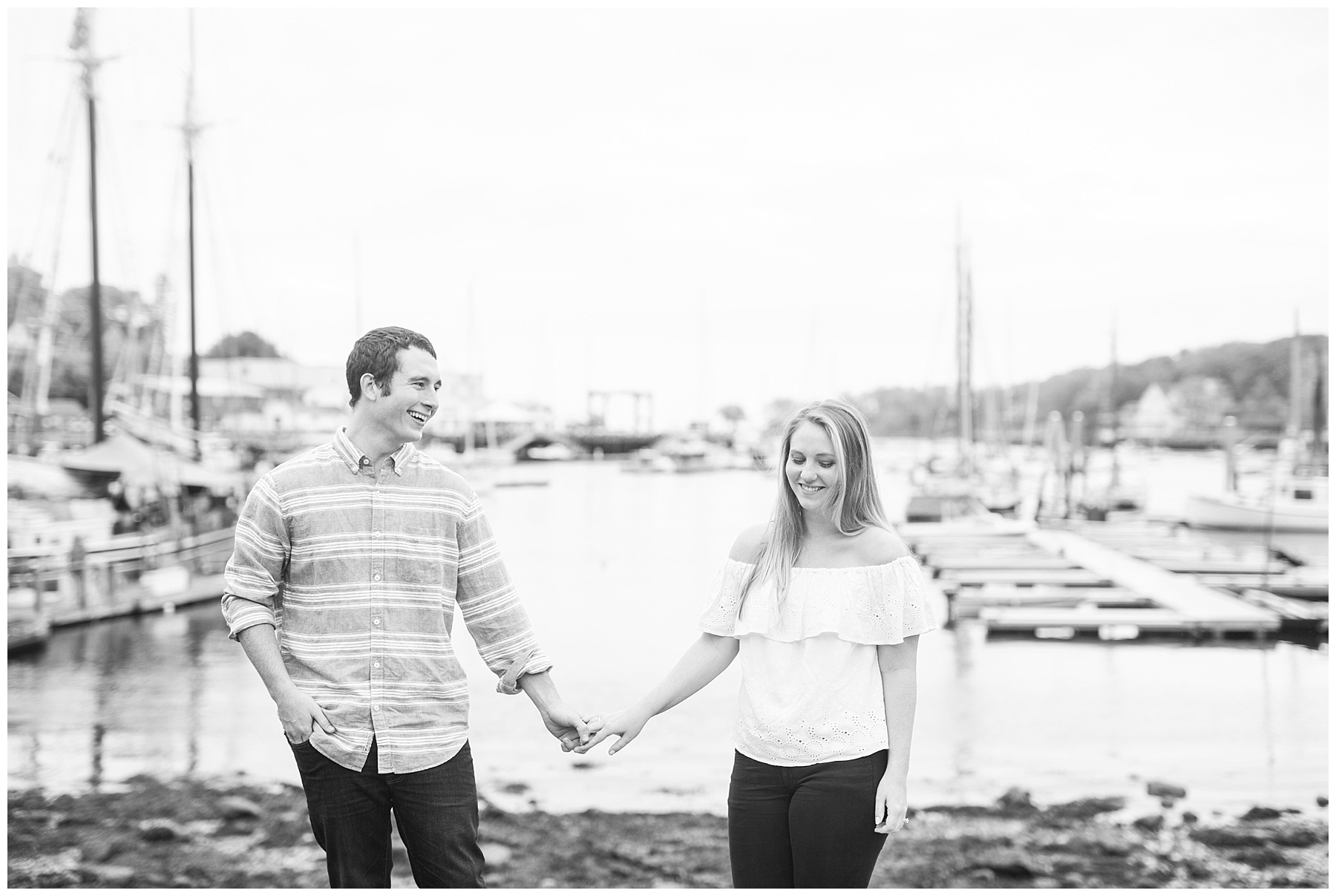 As a Maine wedding photographer, I get the privilege of doing engagement sessions all around our beautiful state. Regan and Steele were my winners of my free Maine engagement session giveaway a few months ago! They told me that they really wanted to do their session somewhere near the coast, and I had been dying to try out this new location!
On the drive over to Camden, I was getting more and more concerned because of the looming clouds above. It rained almost the entire drive there, but as I pulled into the adorable little coastal town of Camden, the rain cleared, but we were still left with an overcast sky and clouds that worried me! But the forecast assured me that we had some time until it would start raining there. After a quick meeting to go over wedding details, we walked over the the Camden Amphitheater. I had driven by this place before, and my husband and I actually considered getting married here – that's how beautiful it is! But I had never gotten the opportunity to photograph here until that night!
Regan and Steele were naturals in front of the camera. They kept each other smiling and laughing the entire time. All I had to do was give them some gentle suggestions, and they just flowed naturally into every pose. I love all the vine covered brick and stone steps at the Amphitheater, I think it's my new favorite location!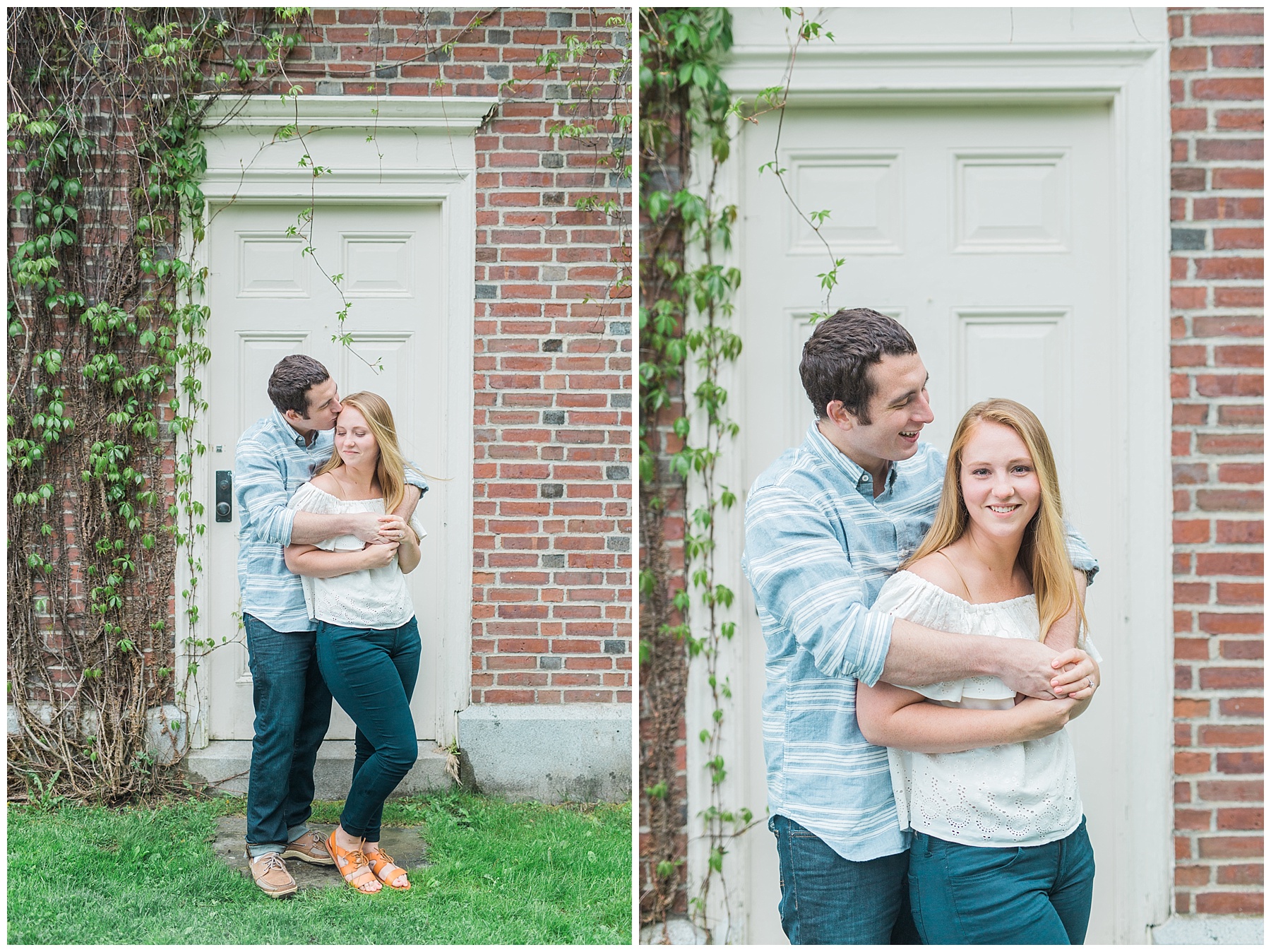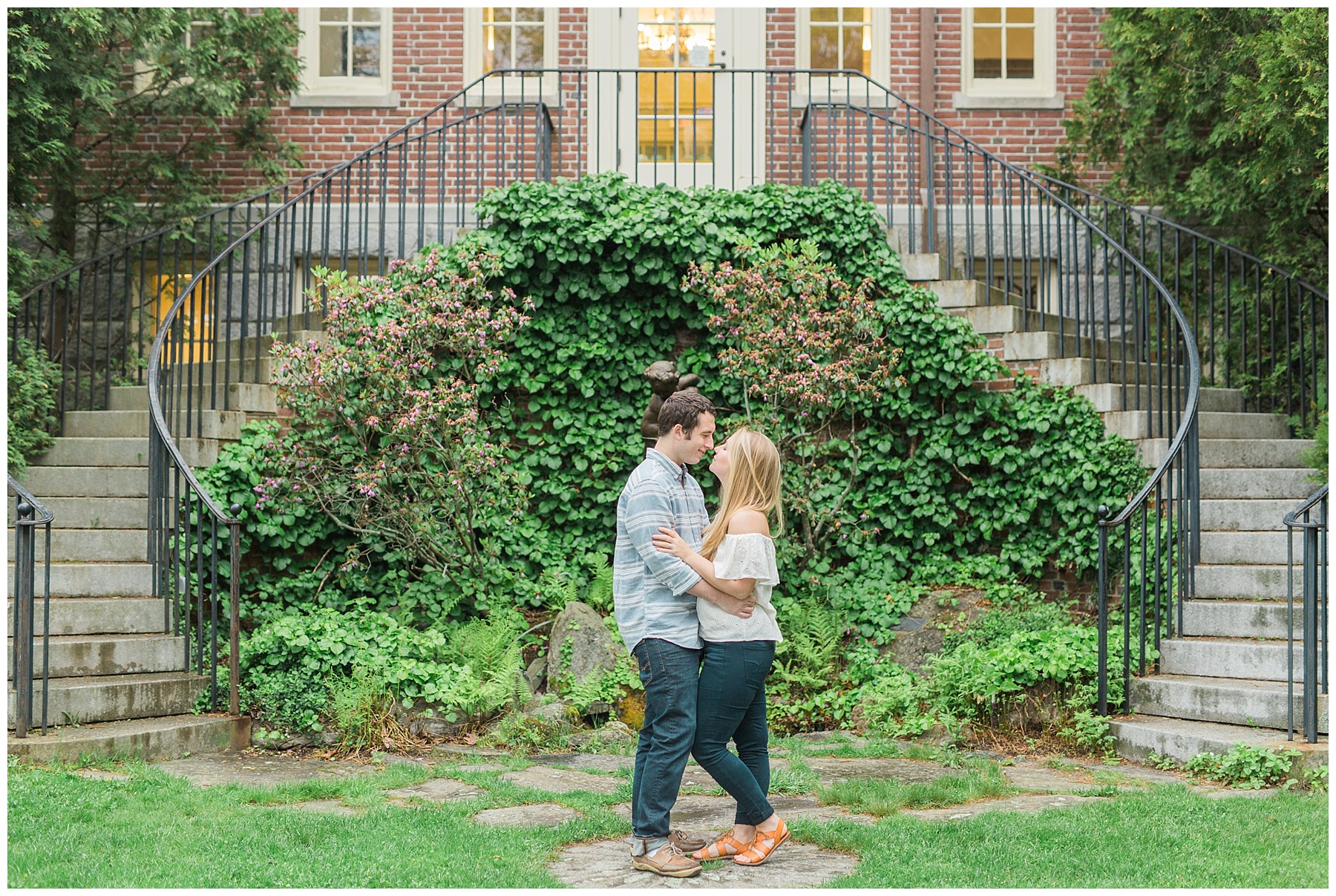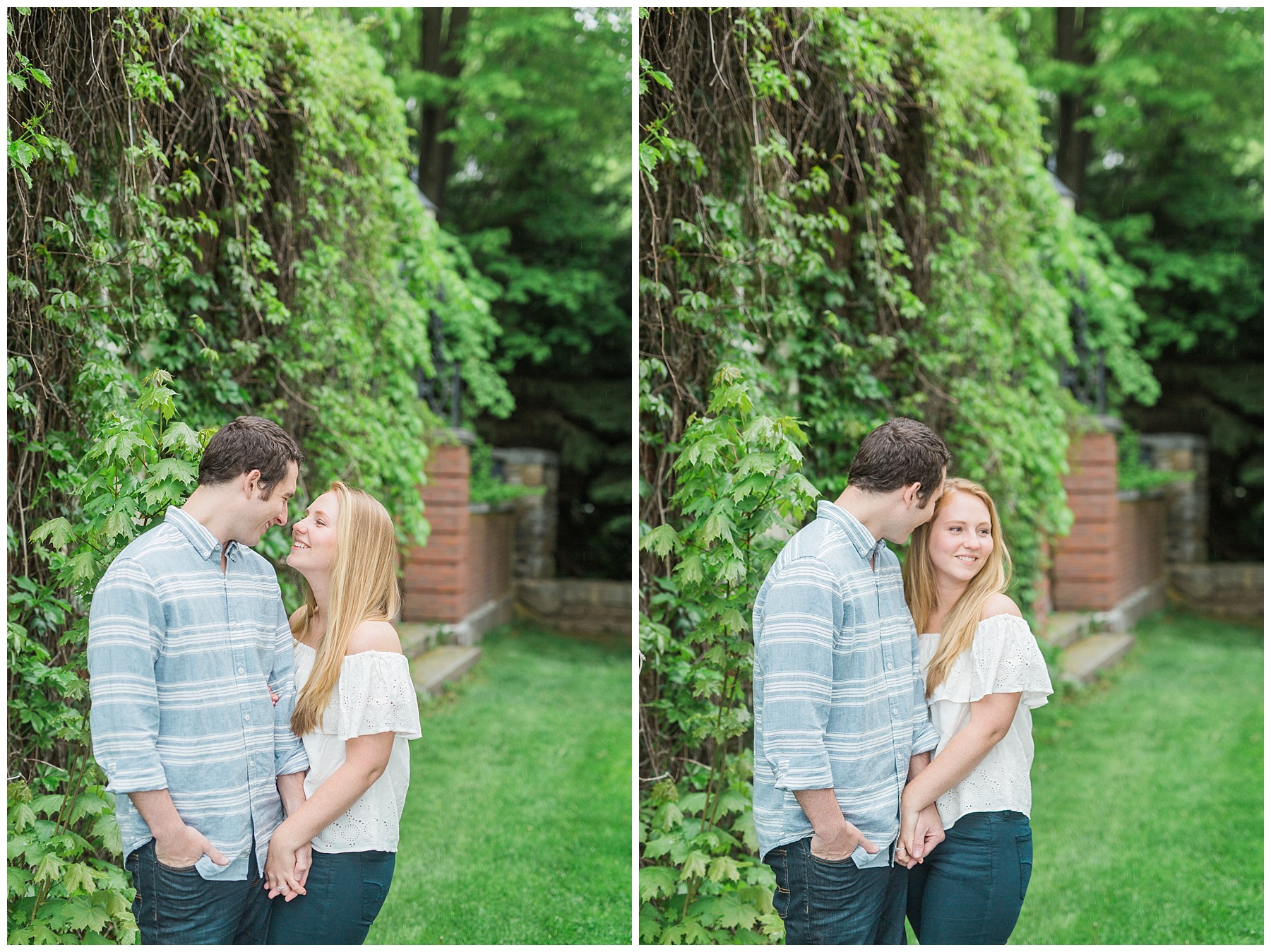 We then walked right across the street to the Camden Harbor Park, and what a perfect location it was for an engagement session! I can't wait to come back here again and photograph more couples here. The clouds were starting to get darker, and we started feeling a few rain drops here and there, but Regan and Steele were still all smiles!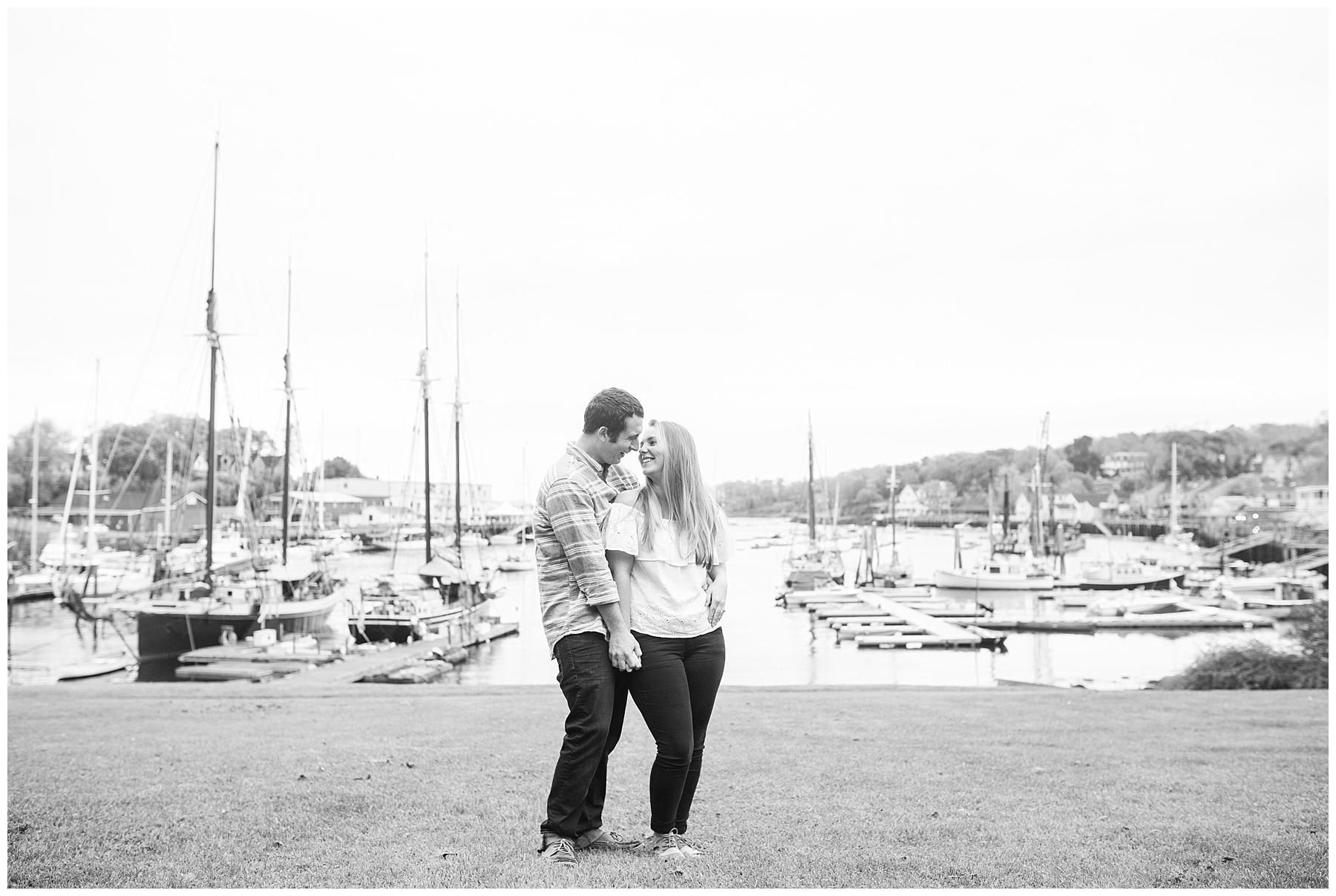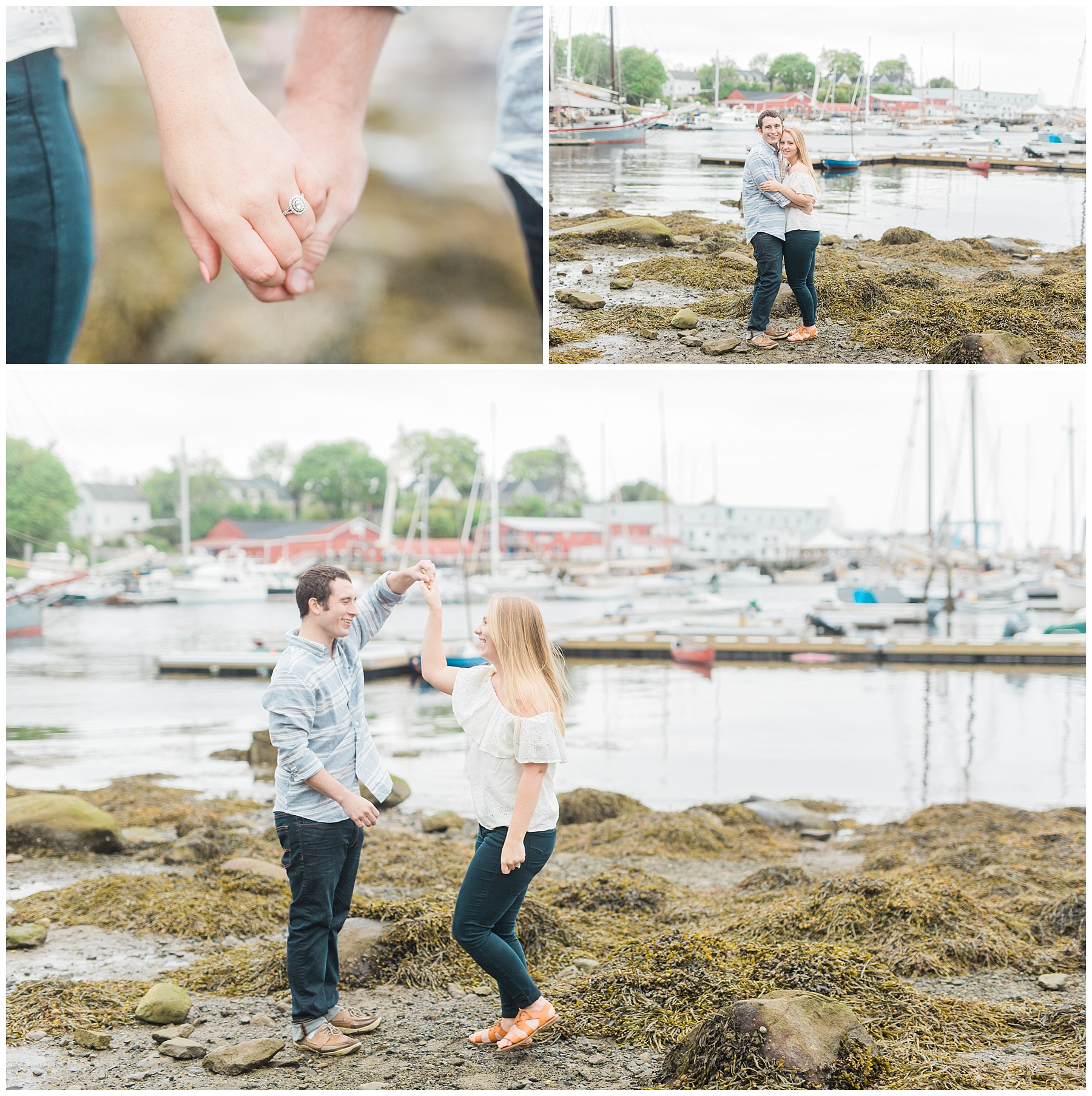 Before we left, I saw these beautiful white trees on my way out, and wanted to get just a few more close ups of this adorable engaged couple. One of my favorite parts of photographing engagement sessions is getting some nice close ups of the engagement ring, and don't you think Steele did a great job picking this one out?!

Thank you, Regan and Steele, for allowing me to capture your engagement session! I wish you all the best for your wedding at the Mohegan House next year!
If you are interested in having Andrea photograph your wedding or engagement session, whether in Maine or beyond, I encourage you to please contact me! asimmonsphoto@gmail.com