The Russo Family | Cape Elizabeth, Maine, Family Photographer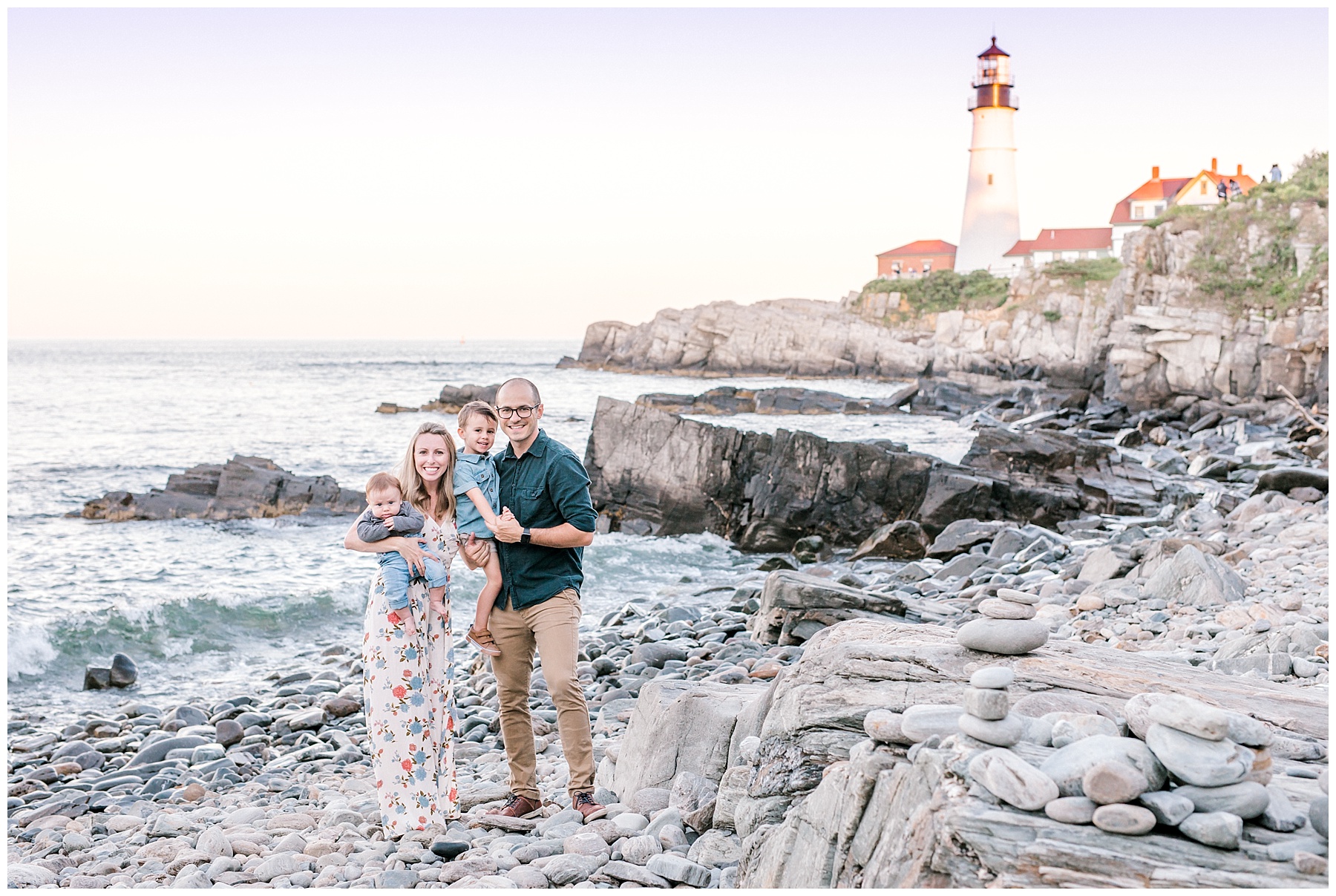 This sweet family was visiting Maine all the way from Florida! We met at Portland Head Light on a beautiful summer evening and captured some adorable family vacation memories!
Rachael is a photographed based out of Florida (check her work out! www.facebook.com/RachaelRussoPhotography/). I was so excited when she found me on Instagram and asked me to photograph her family on their upcoming vacation to Maine. They were driving up the East coast of Maine, through Portland, Camden, and all the way up to Acadia National Park! Racheal really wanted a lighthouse in the background, so we knew that Portland Head Light in Fort Williams would be the perfect location! Portland Head Light is the oldest Lighthouse on the East coast, and the most photographed as well! On our walk down to the Lighthouse, we found some gorgeous greenery and florals!
One thing I love about photographing other photographers is that they always pick the BEST outfits! I love the colors and outfits that Rachael chose for her family. The lighter blues and cream work so well together, and really help give the photos a softer feel, which I love! We had a gorgeous sunset that evening, and got some amazing pictures, despite more than a few baby spit ups along the way 🙂 Their 3 year old son reminded me so much of my own son who is similar in age. We were able to connect on the subject of Octonauts – luckily, I knew the theme song, and all the character's names, thanks to watching it with Zane! Thank you so much to the Russo family for inviting me to be a part of your grand adventures! I hope that when you look back on these photos in years to come, that they remind you of your fun vacation in Maine! Come back again soon 🙂