Ryan and Michelle's Hallowell Wedding at the Maple Hill Farm Inn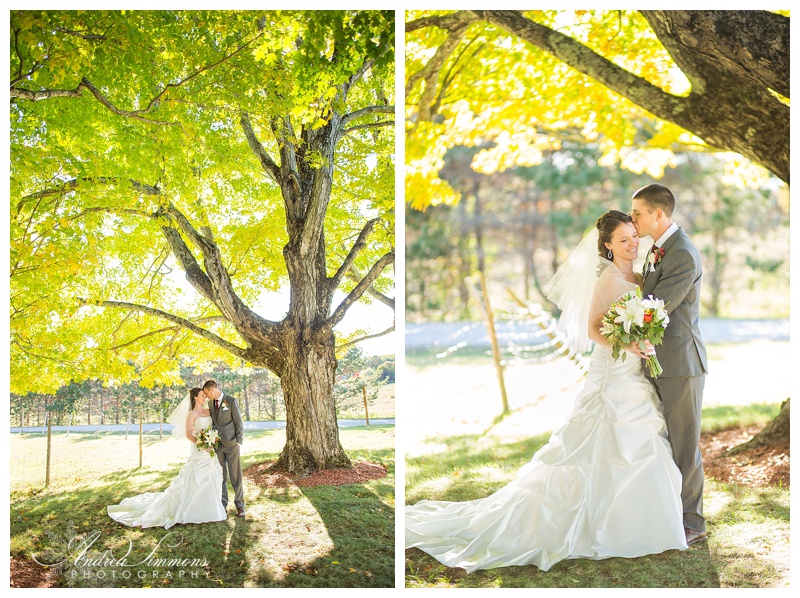 I first met Ryan and Michelle two years ago – they were one of those couples who planned their wedding far in advance! They are so sweet and genuine, and I love watching them, because when you do, you can see how much fun they have together! Their friends and family were so kind and welcoming as well.
I only had to travel 10 minutes from my home in Augusta to arrive to their wedding at the Maple Hill Farm Inn in Hallowell, Maine. It was a beautiful, but chilly(!) October day.  One of the first things I noticed upon arriving was that Ryan and Michelle were having an unplugged ceremony!  I was thrilled that their friends and family would have the opportunity to be present with them while they were saying their vows to each other.
The Maple Hill Farm Inn provided beautiful backdrops, inside and out, for this picturesque day.  The llamas (or alpacas?!) even tried to snag a bite out of Michelle's bouquet!  And it wouldn't have been a true wedding at the Inn without a visit from their resident cat, who snuck into a few pictures.
What I wasn't expecting was how much fun their reception was – almost everybody was on the dance floor having the time of their lives! Thank you, Ryan and Michelle, for trusting me to capture this amazing day for you!