Spring Apple Blossom Mini Sessions in Augusta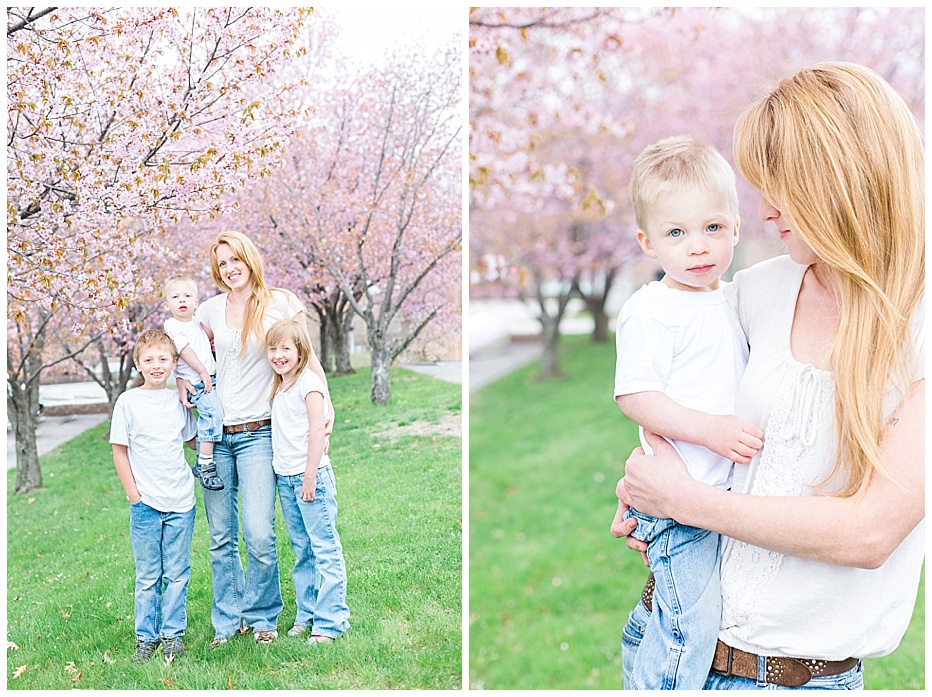 A few weeks ago, I was driving past City Hall in Augusta and saw these blooming (what I think are) apple blossom trees out front!  It was just a small row of them, surrounded by a busy street and a full parking lot, but I knew once I got in there, that we could make some magic happen!
So I contacted a few past clients and asked if they would like some free family pictures!  While my business is my livelihood, it's also based off of my God-given talent.  And when God blesses us with something, He also asks us to share it with others!  So this is one of the ways I love to give back!
Karen and Jacob brought their 1 year old, Uriah, for some sweet family pictures!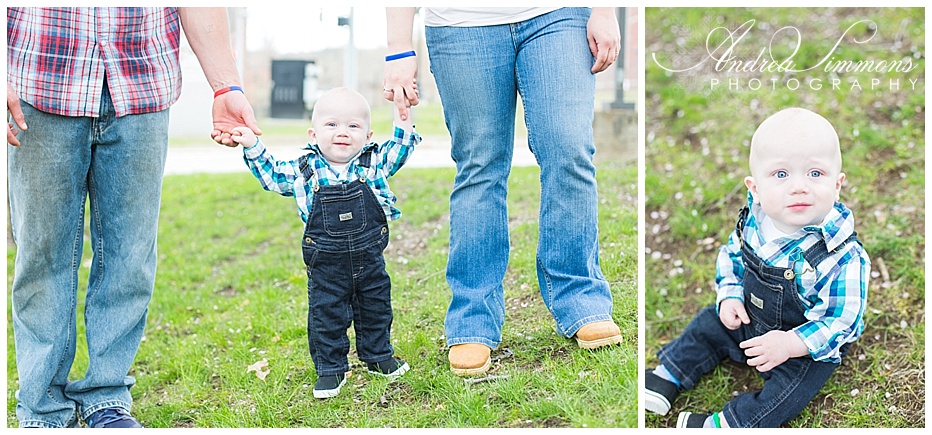 Stephanie brought her son, Dom, for some lovely mother/son photos!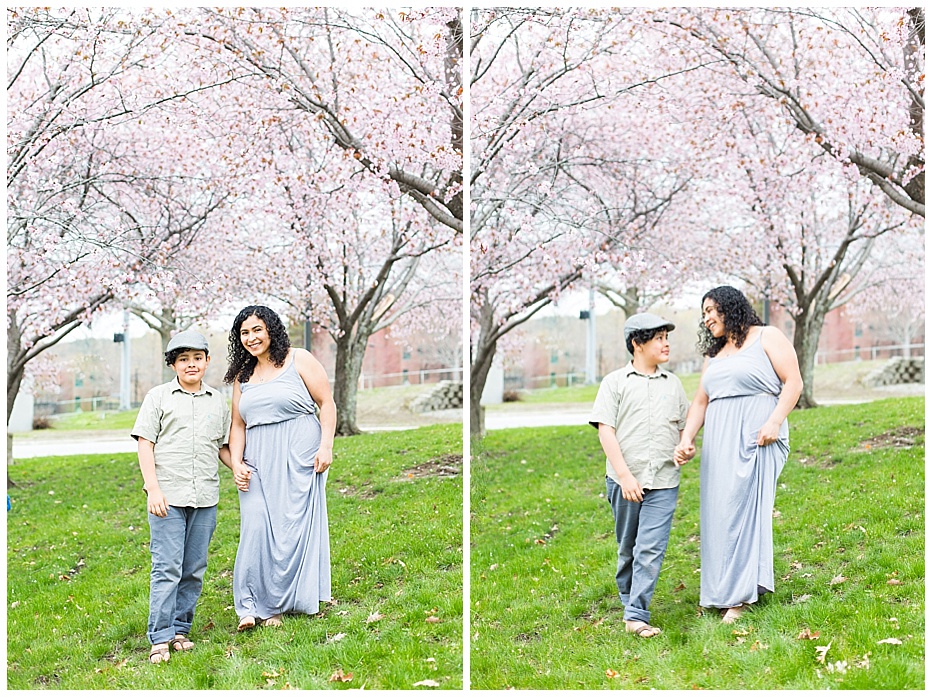 Jessica brought her three kids, Maximus, Violet, and Quintus for some updated family photos.  The kids did AMAZING and we were able to capture these in less than 15 minutes!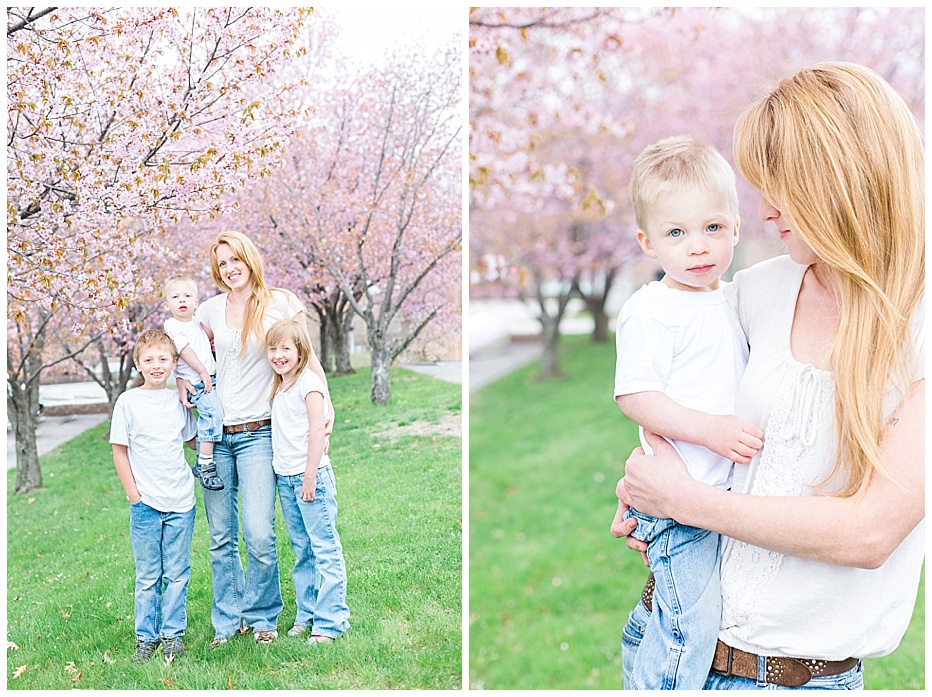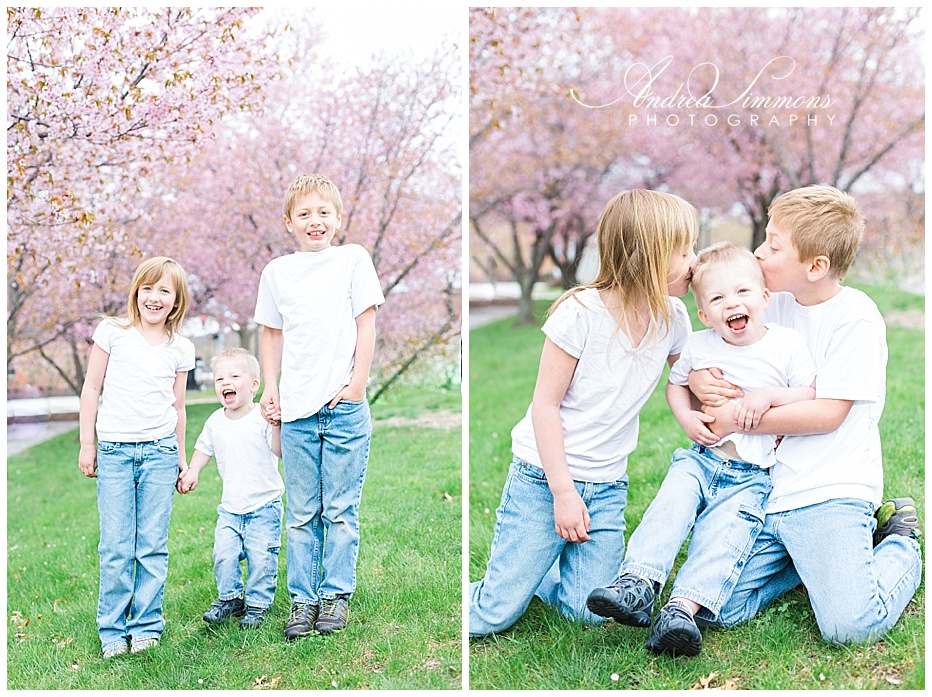 The day before these sessions, I brought my 2 year old son, Zane, there for some test shots!  He's a bit obsessed with Thomas the train right now and of course had to have them with him in the pictures 🙂