Sunday River's Jordan Hotel Wedding | Maine Wedding Photographer | Chris and Kristina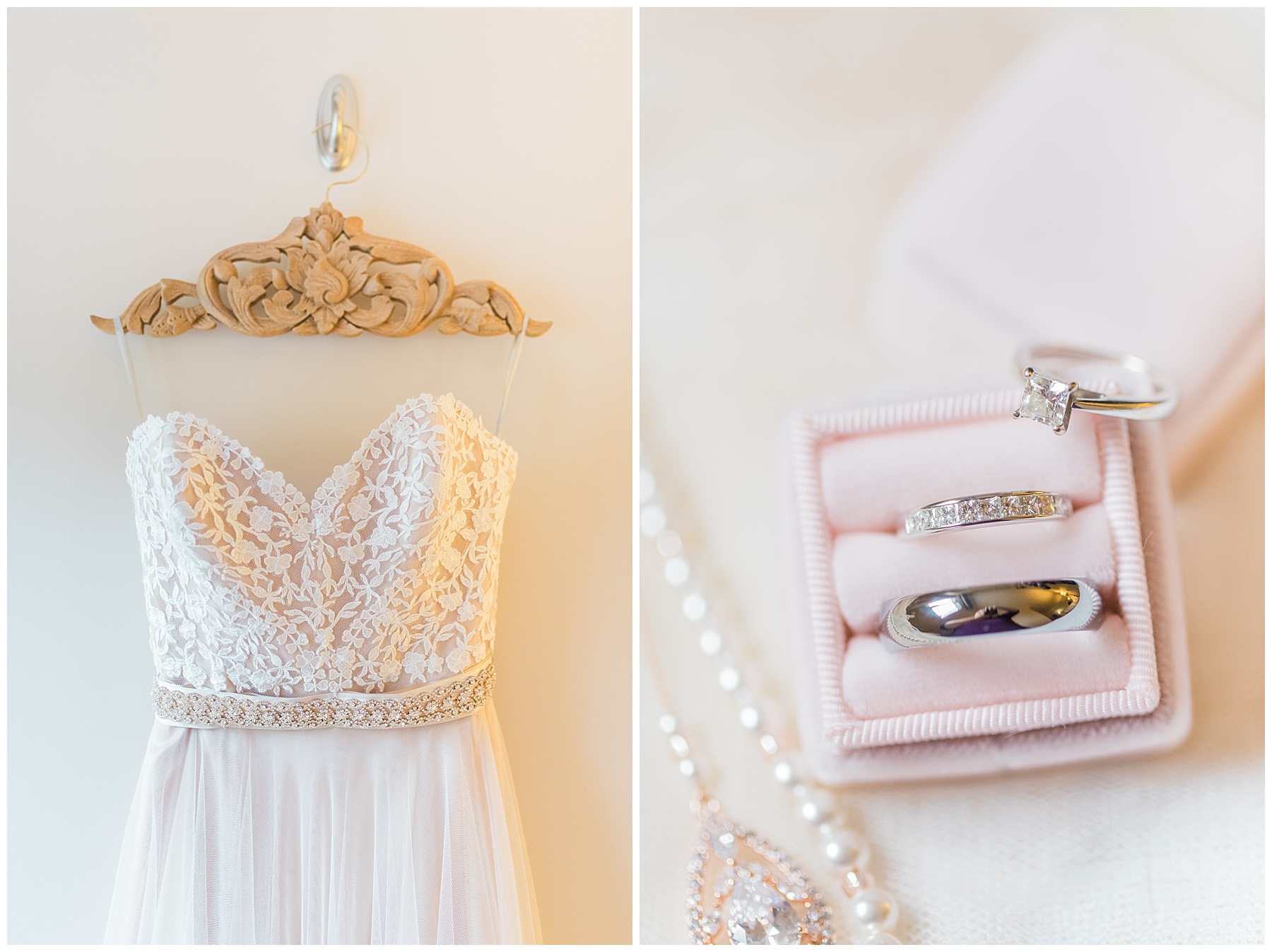 As I drove up into the mountains at Sunday River the weekend of their wedding, I was awed by the beauty all around me. I could see why they had chosen to come all the way back from Pennsylvania to get married in Newry, Maine!
6 years ago, Chris and Kristina were just two Med students at UNE. As their paths crossed there, a beautiful future was born! Although their ceremony was originally planned to take place outside, surrounded by majestic mountains, Mother Nature had different plans! It started raining in the morning, and the rain only got heavier throughout the day. Thankfully the Jordan Hotel has a very large awning in the front that we were able to utilize well for portraits throughout the day! Scroll down to see all the beautiful elements of Chris and Kristina's wedding day!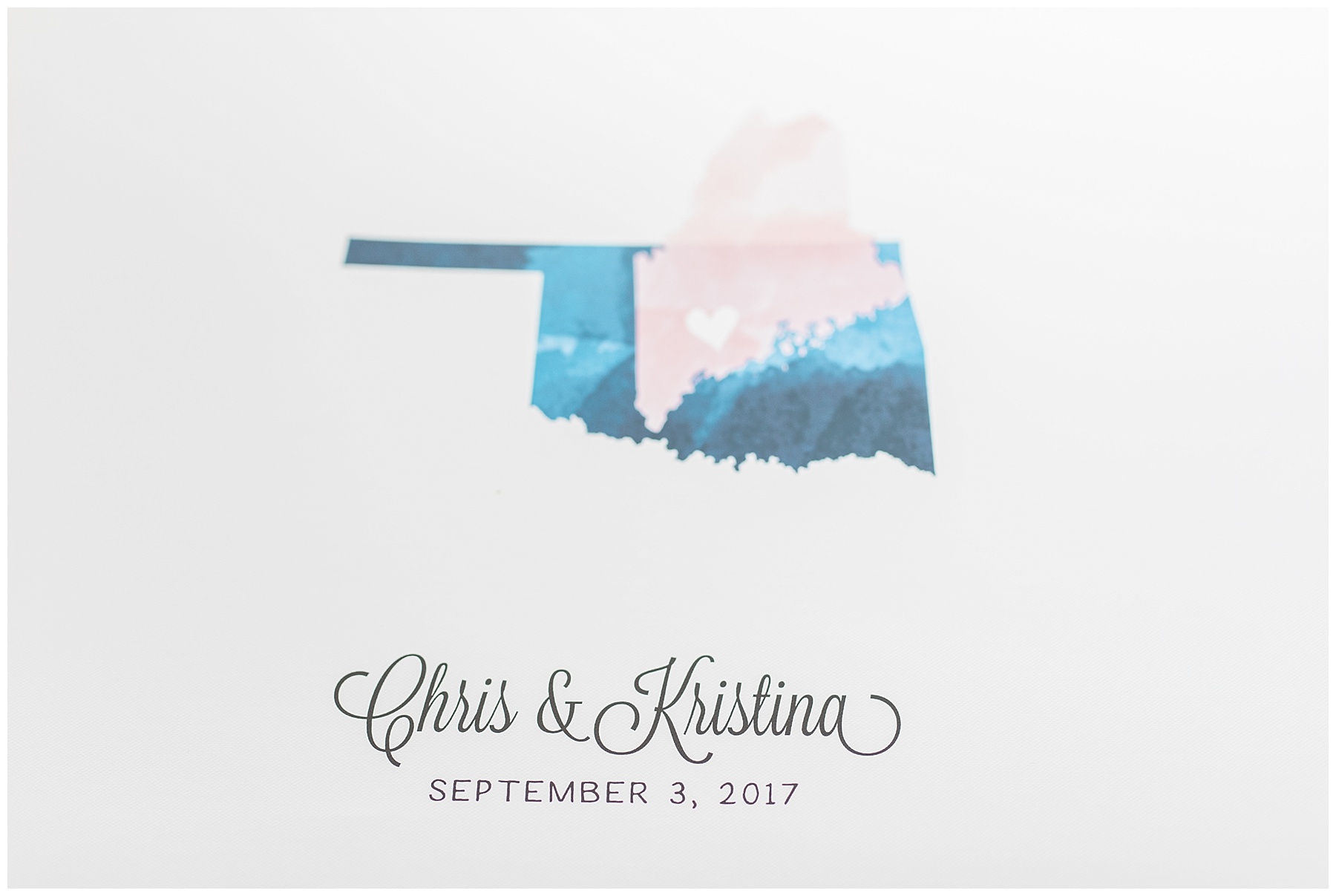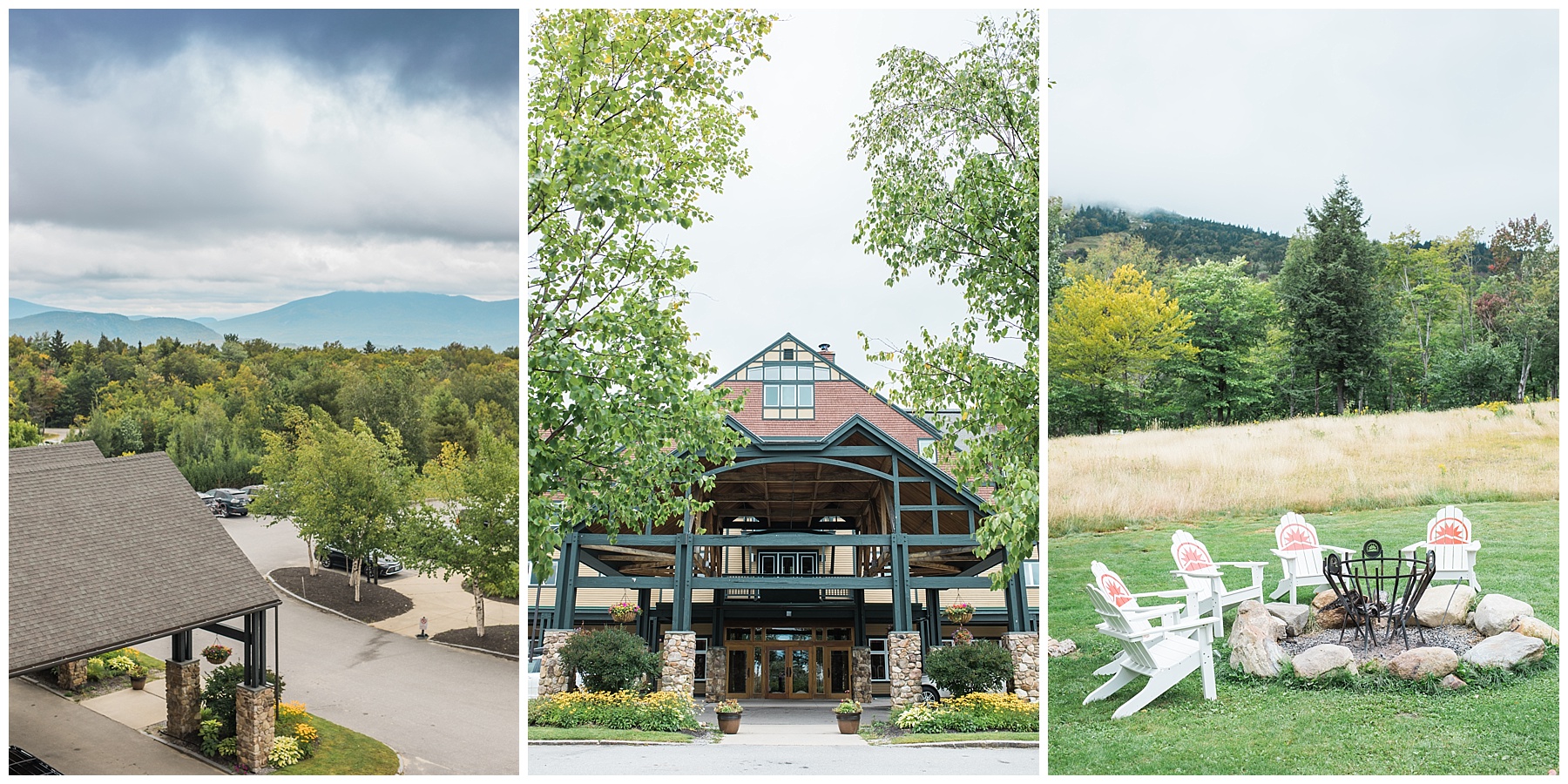 Kristina chose a gorgeous rose gold colored dress, which happens to be my favorite color! And just look at her necklace!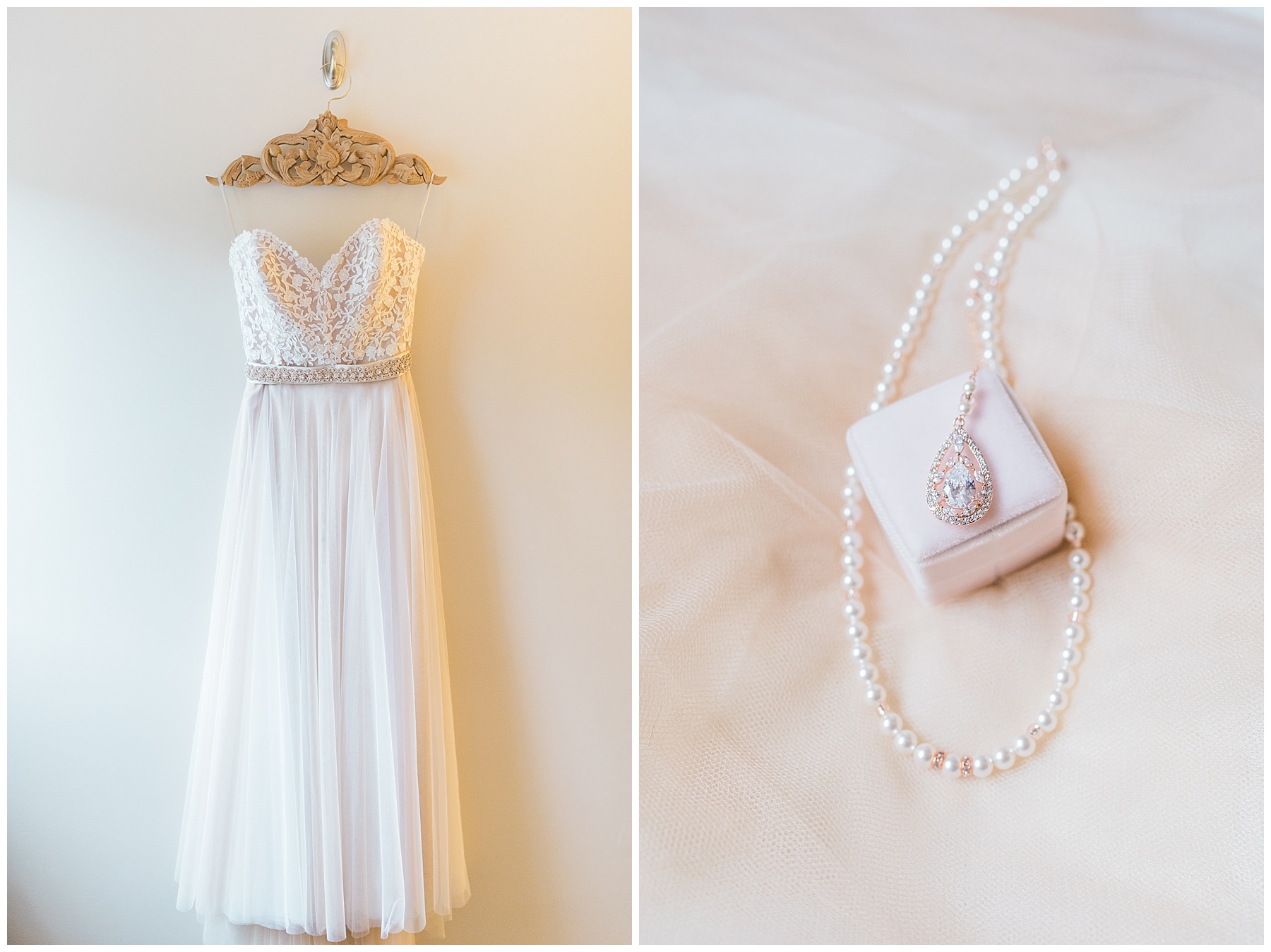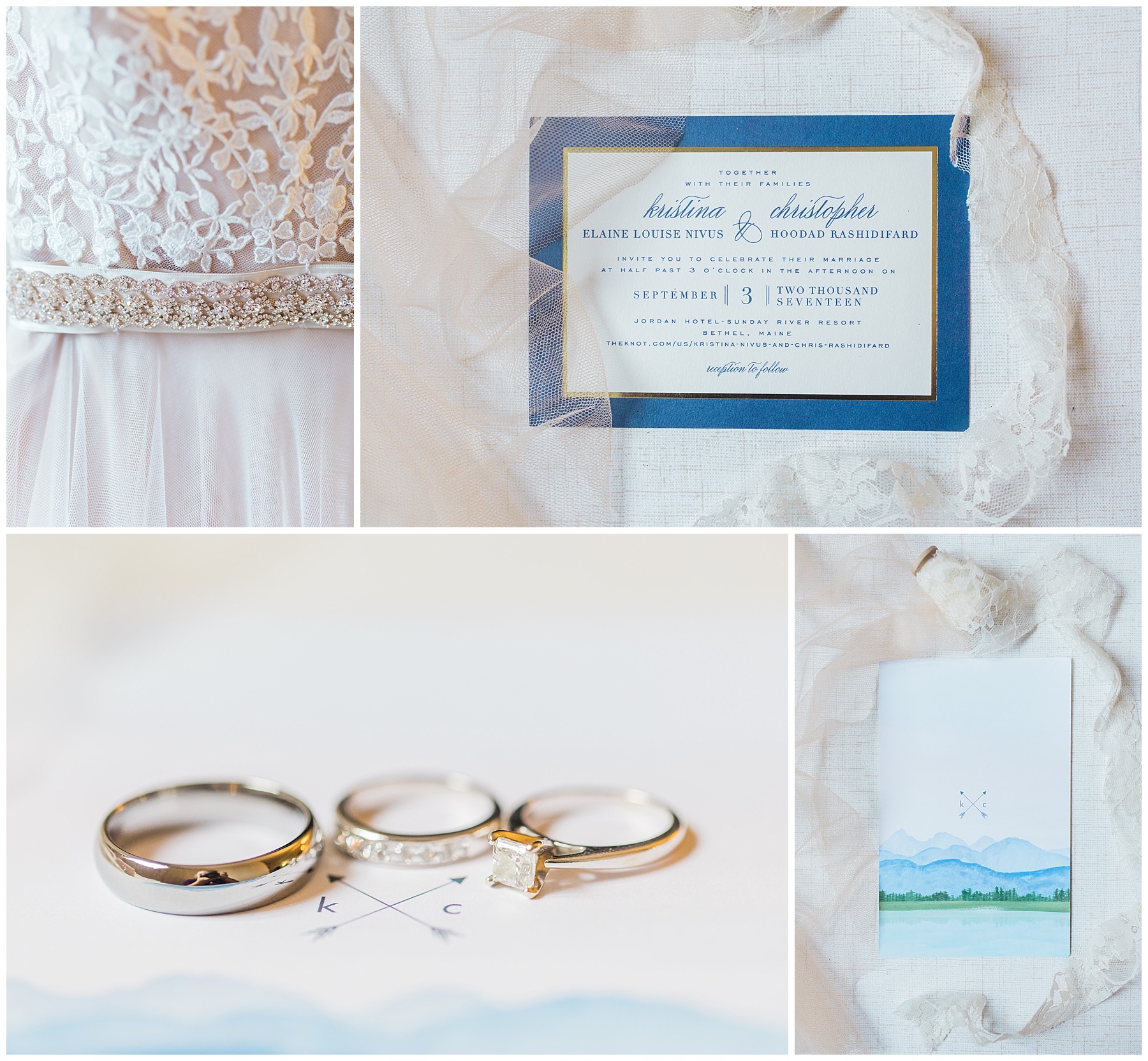 Kristina and Chris chose to have a small bridal party, with her best friend, Ashley, as her Maid of Honor!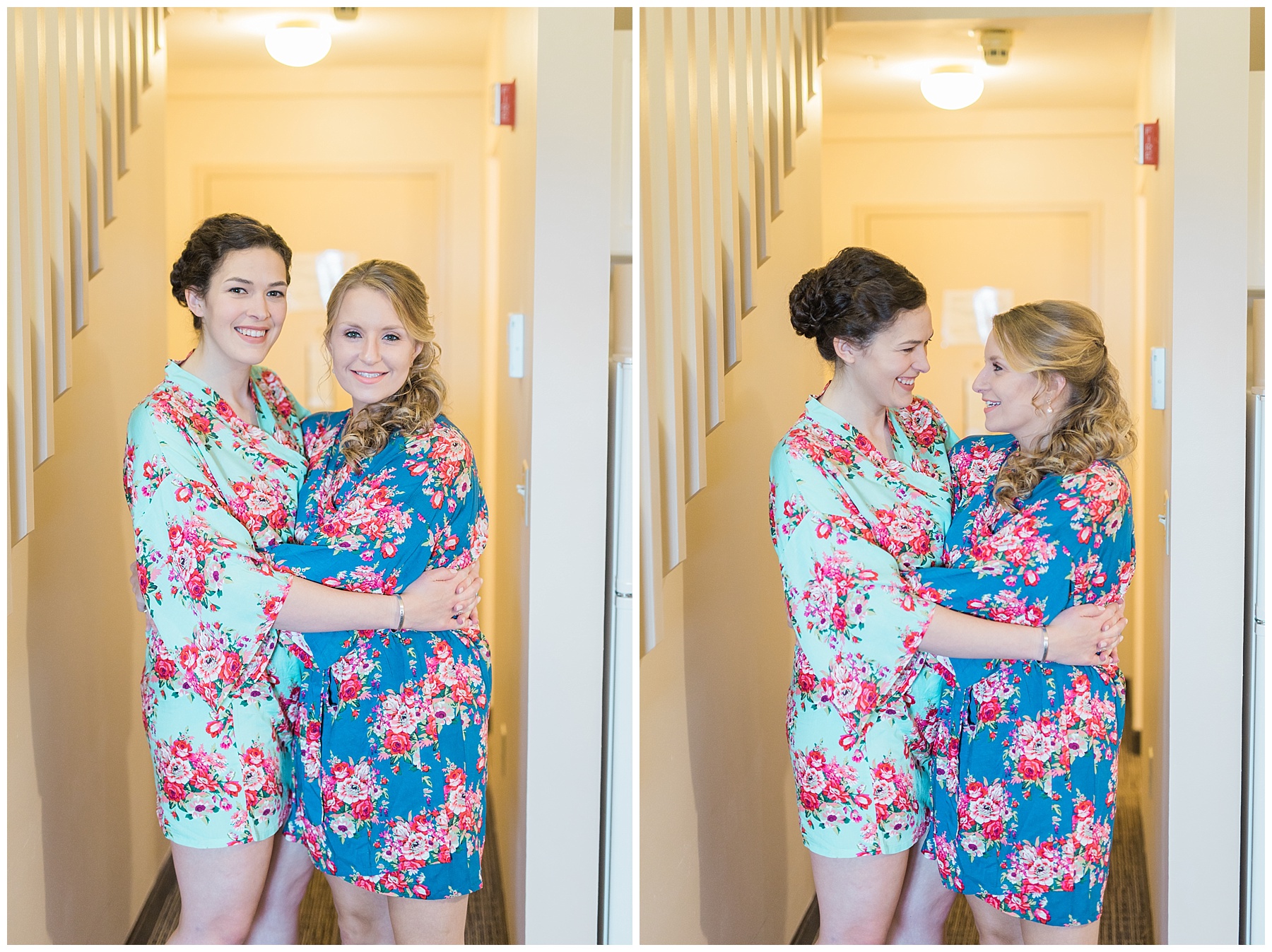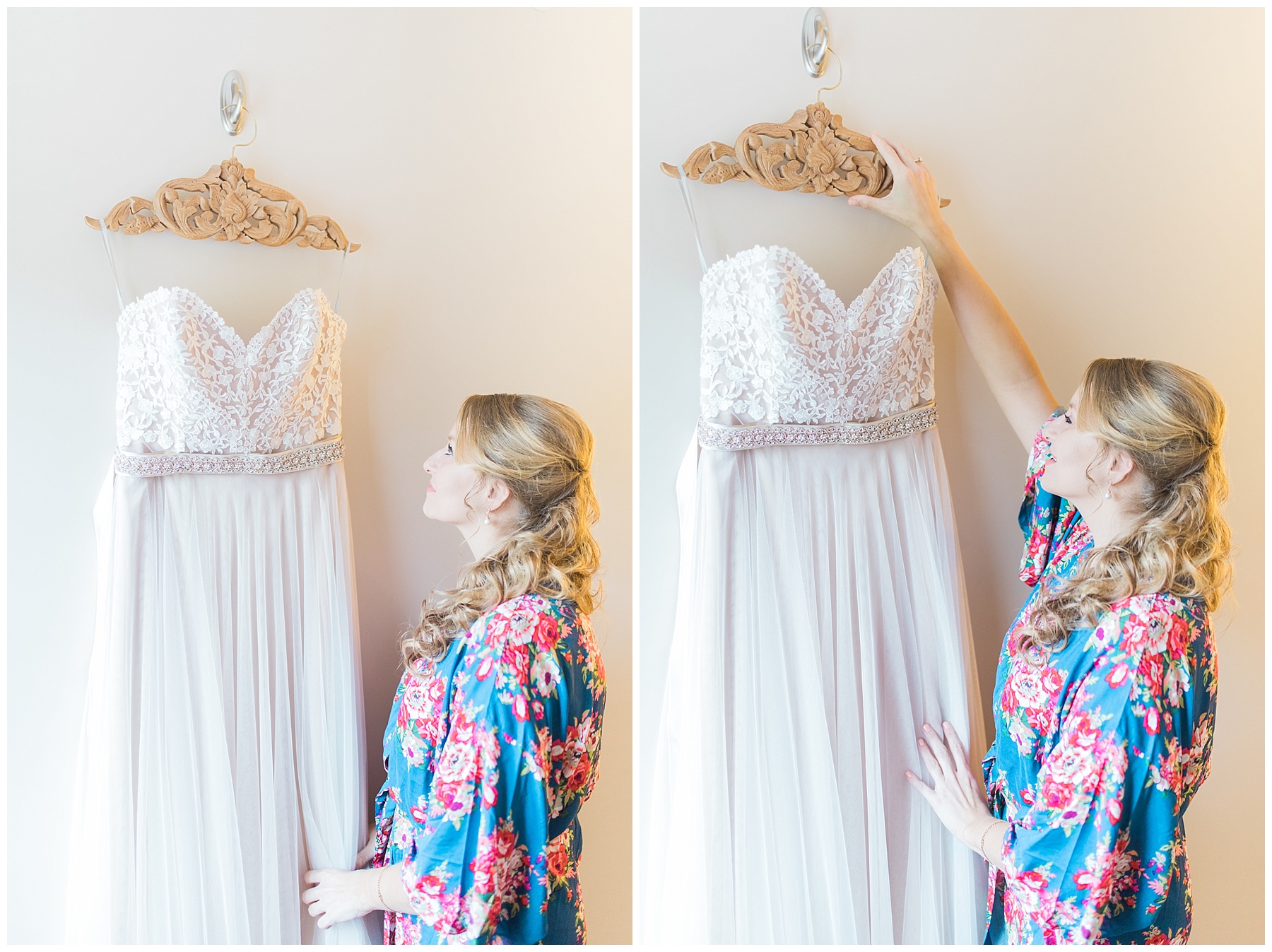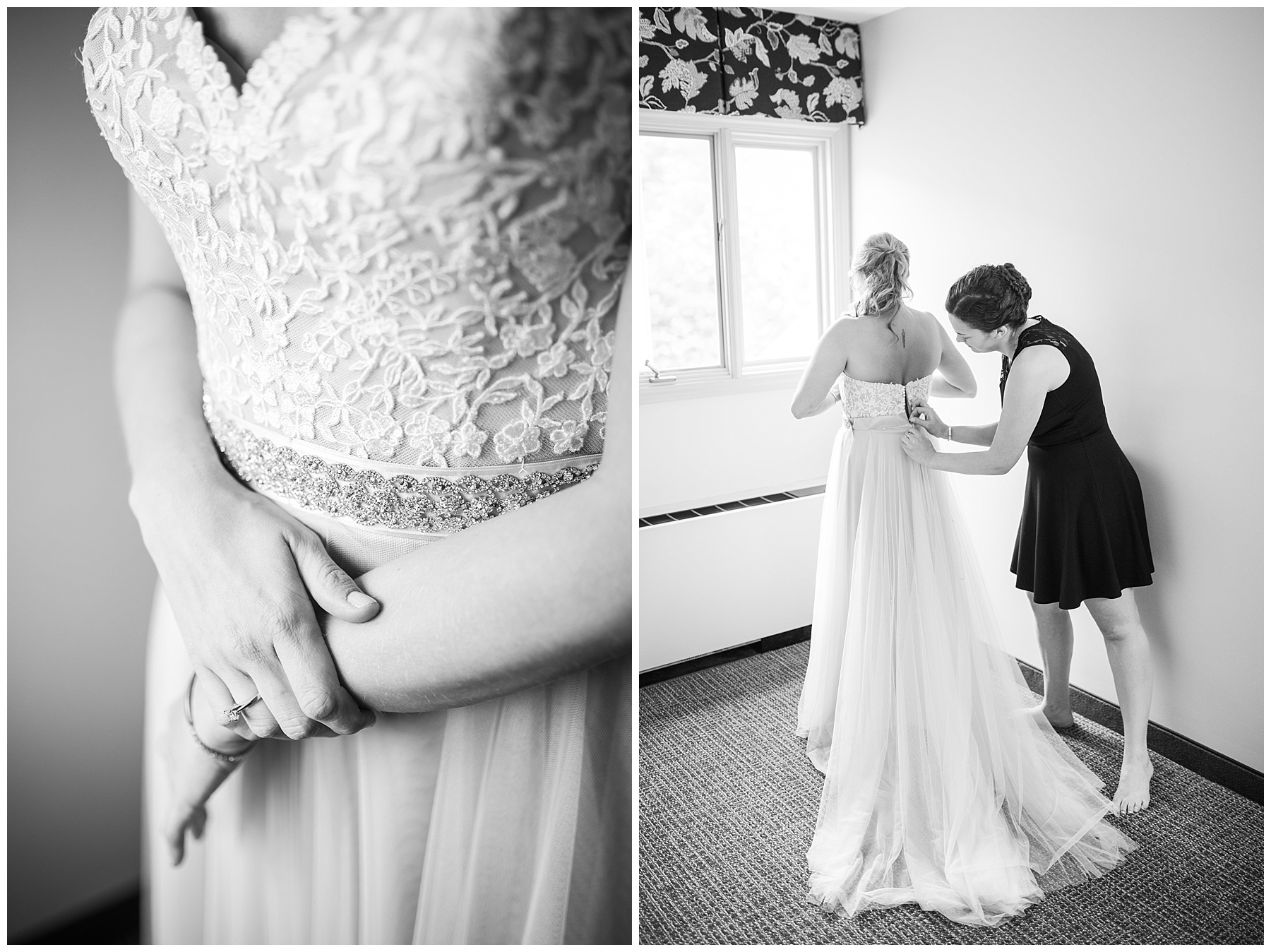 The couple's sweet dog, Baher, is such an important part of their lives that they decided to have him be the ring bearer!  How cute is he in that bowtie?!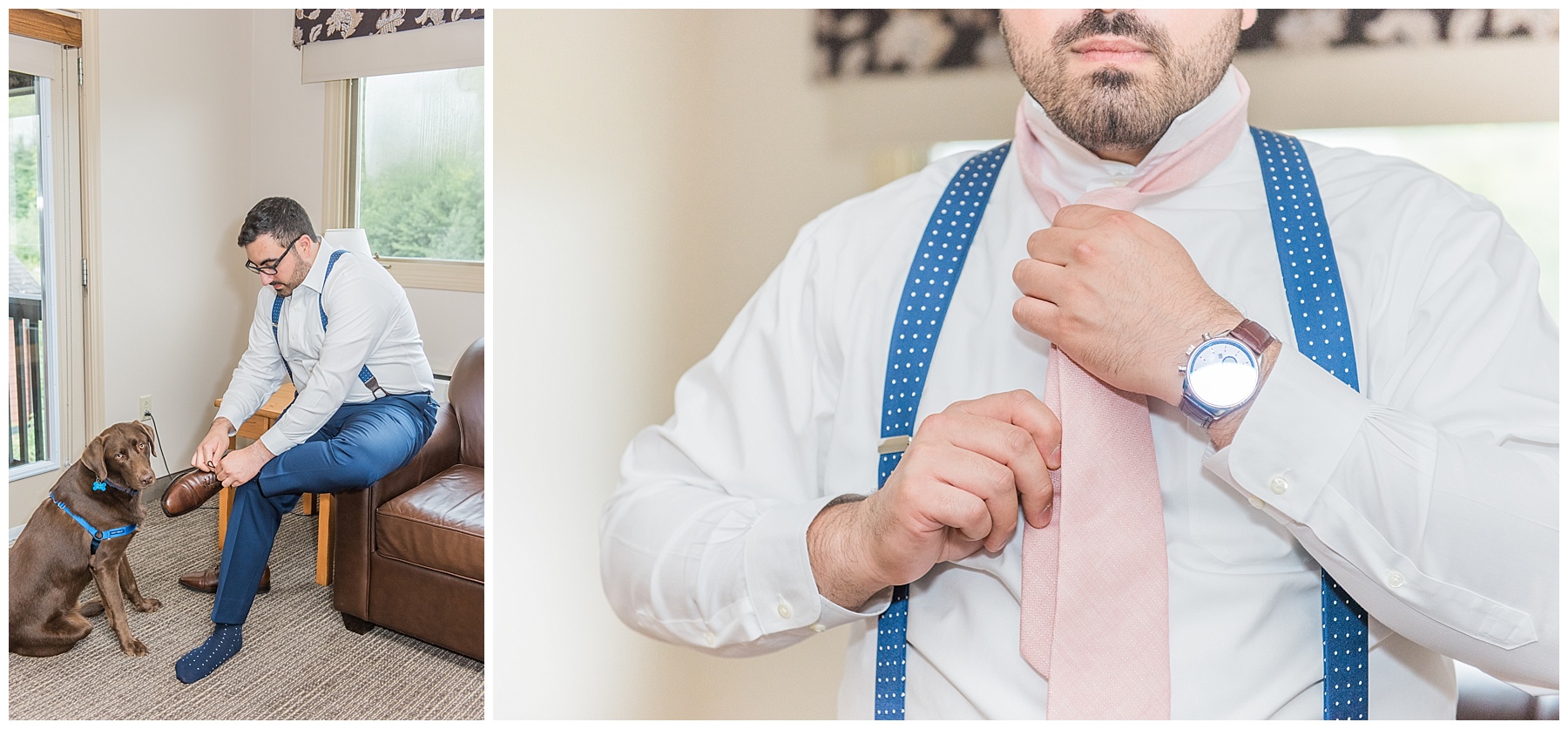 Kristina wrote Chris a letter to read right before he saw her for the first time at their First Look!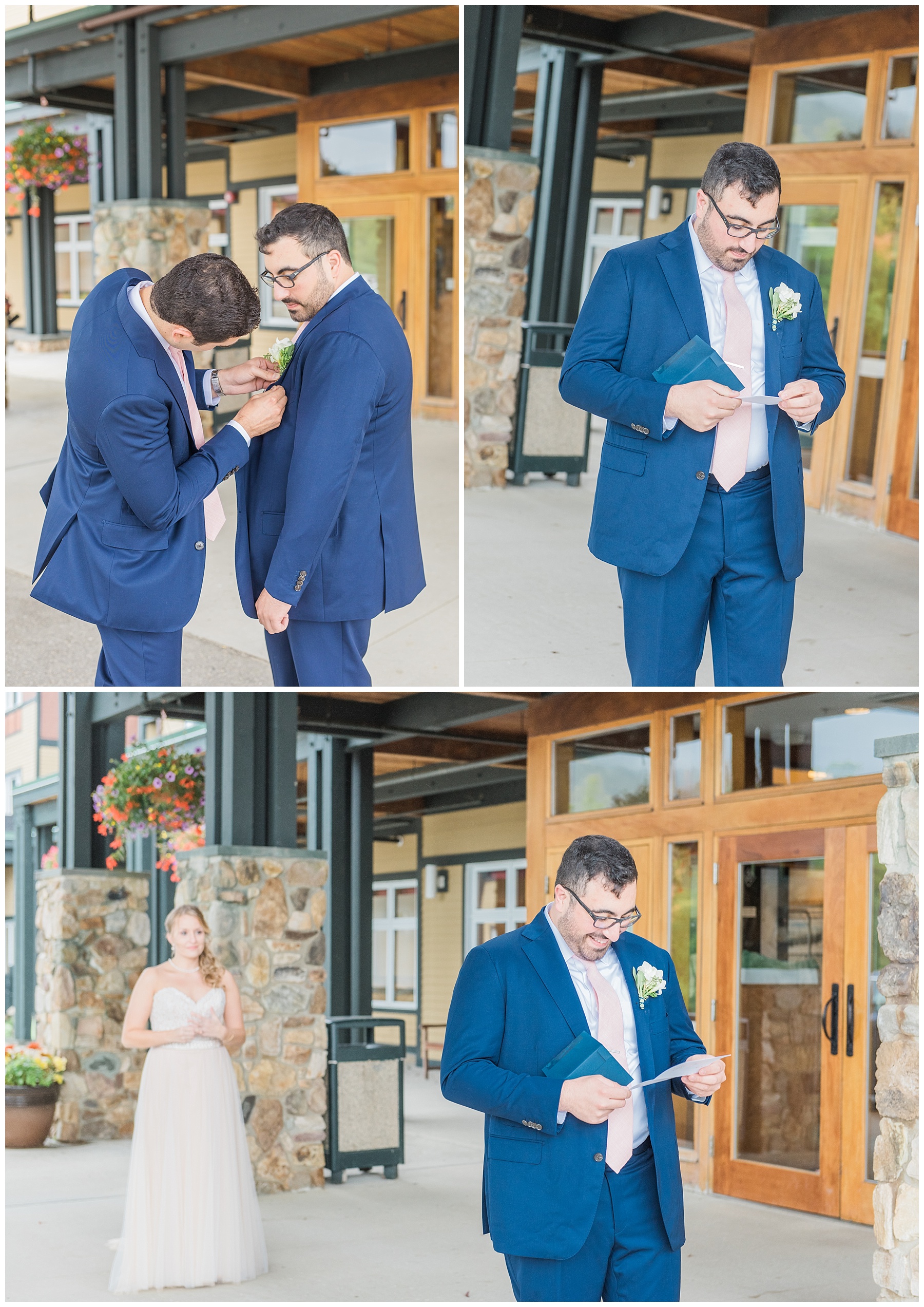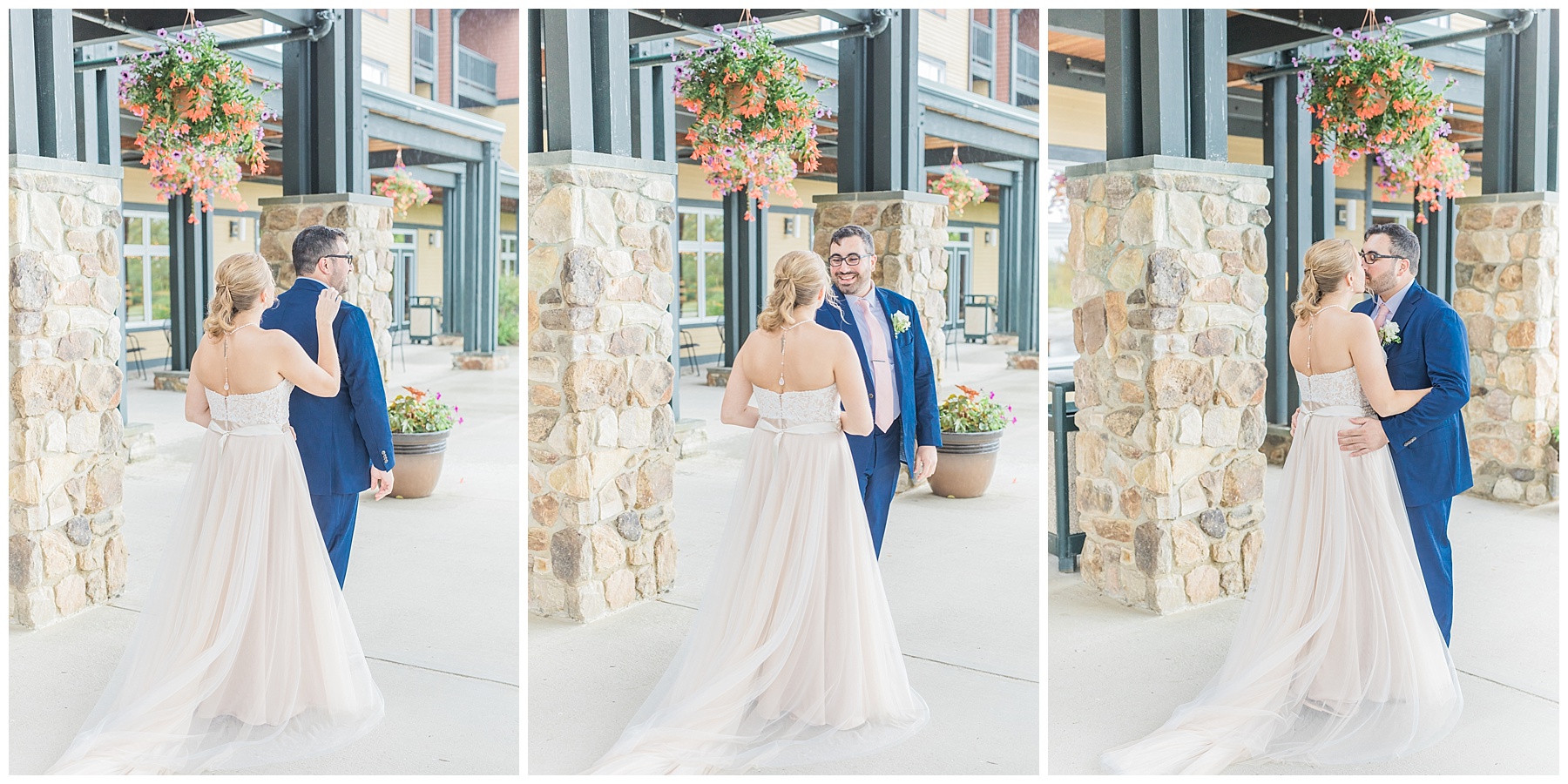 Kristina also had a first look with her Dad – how sweet!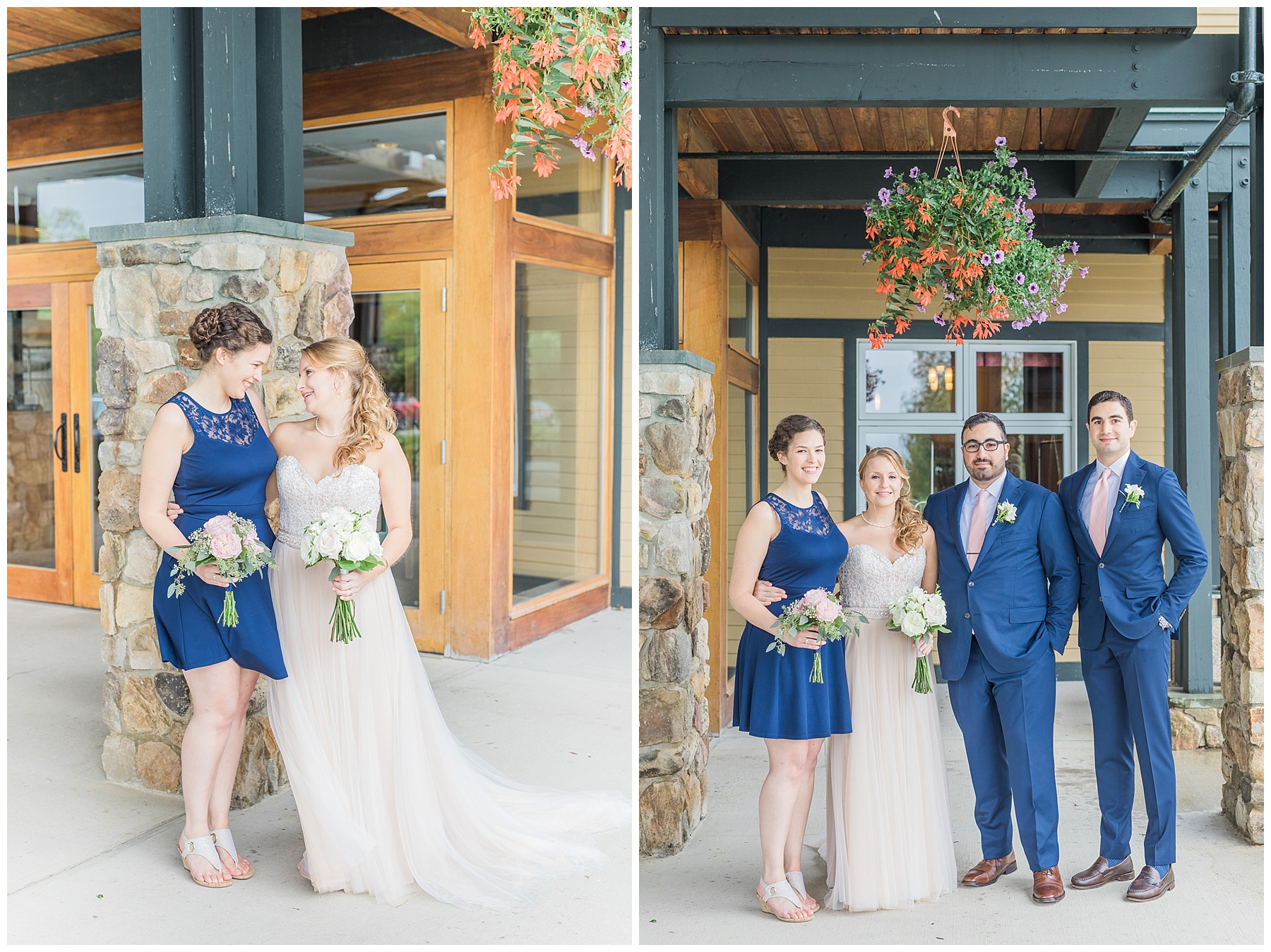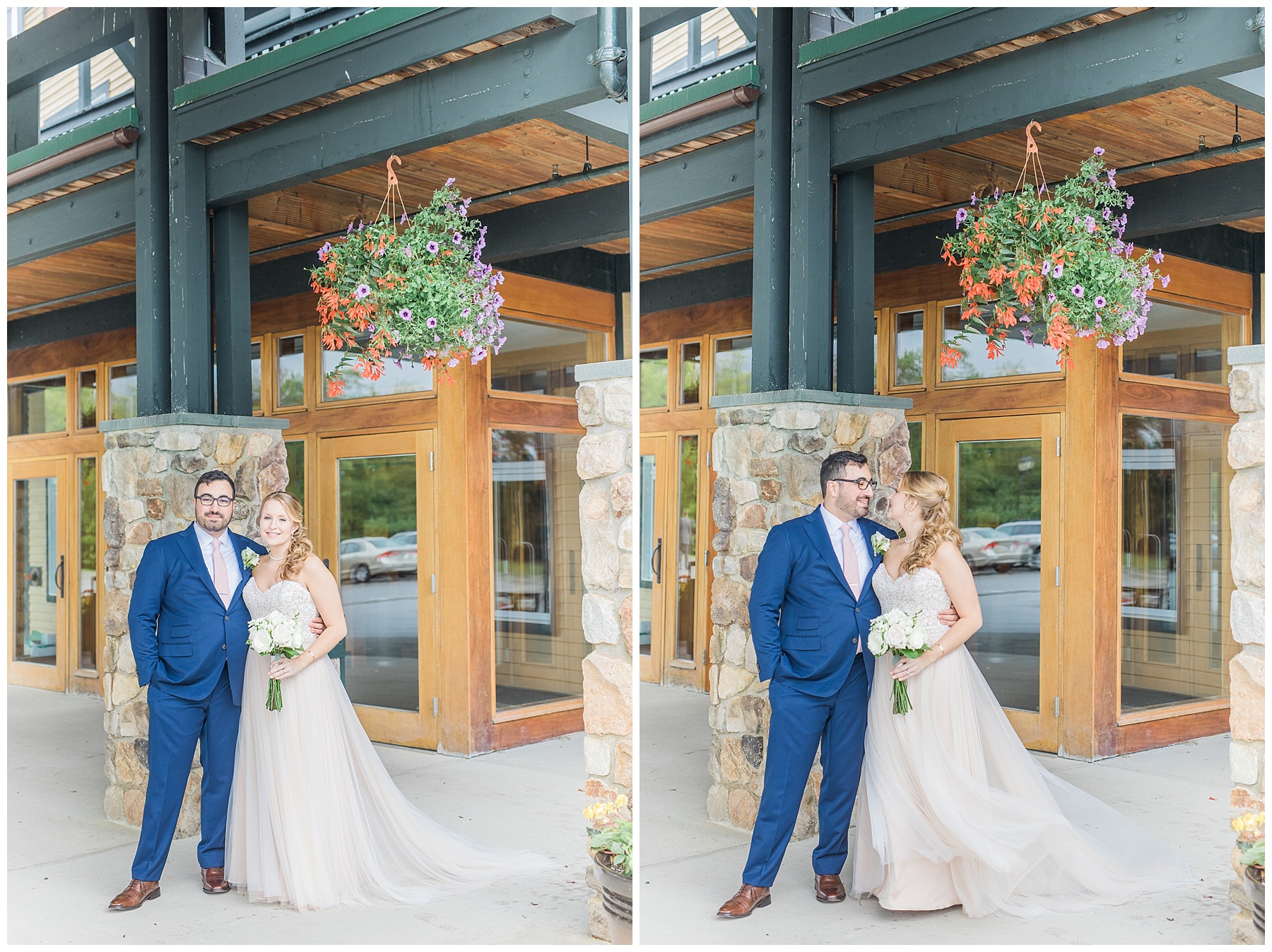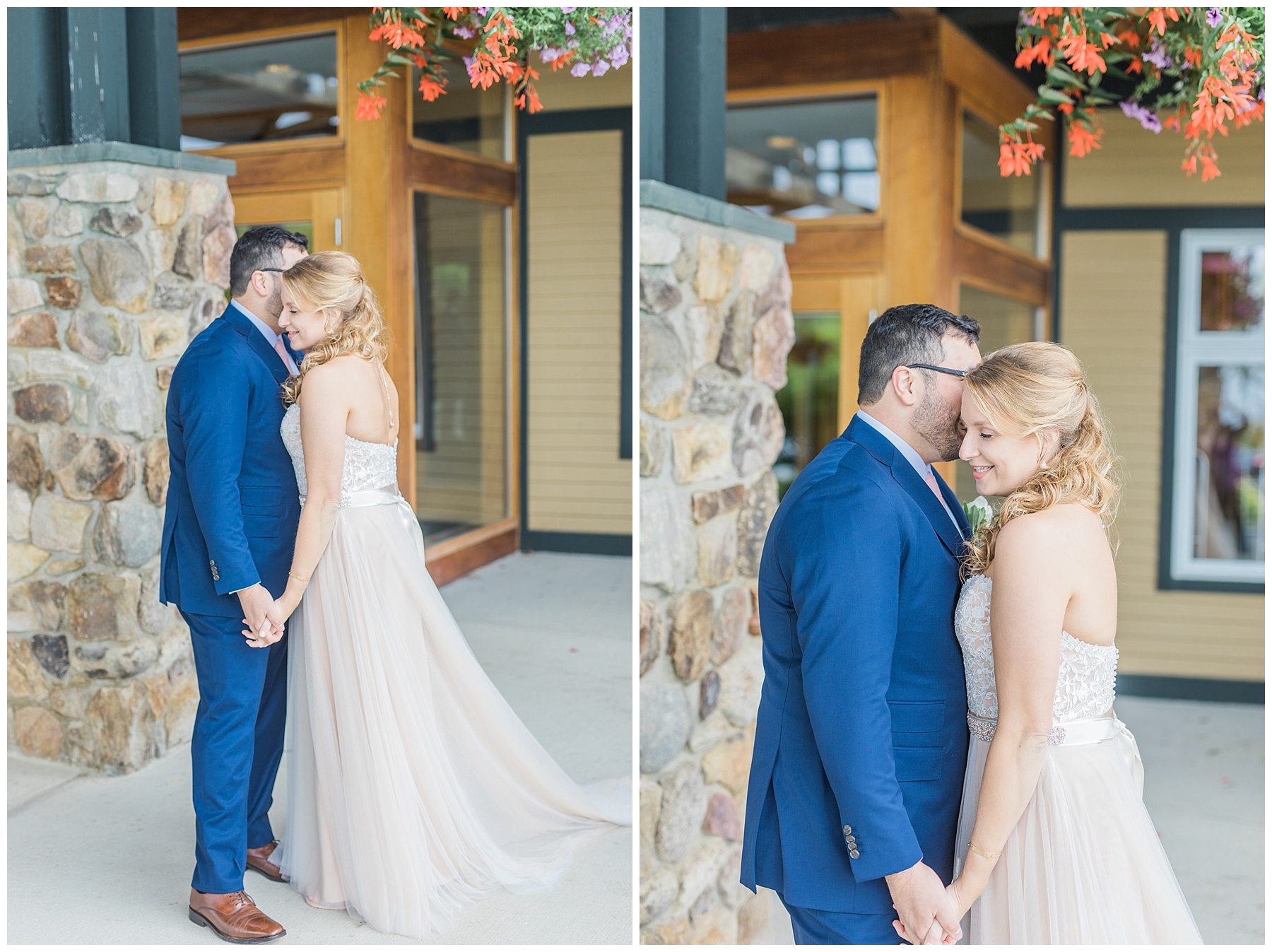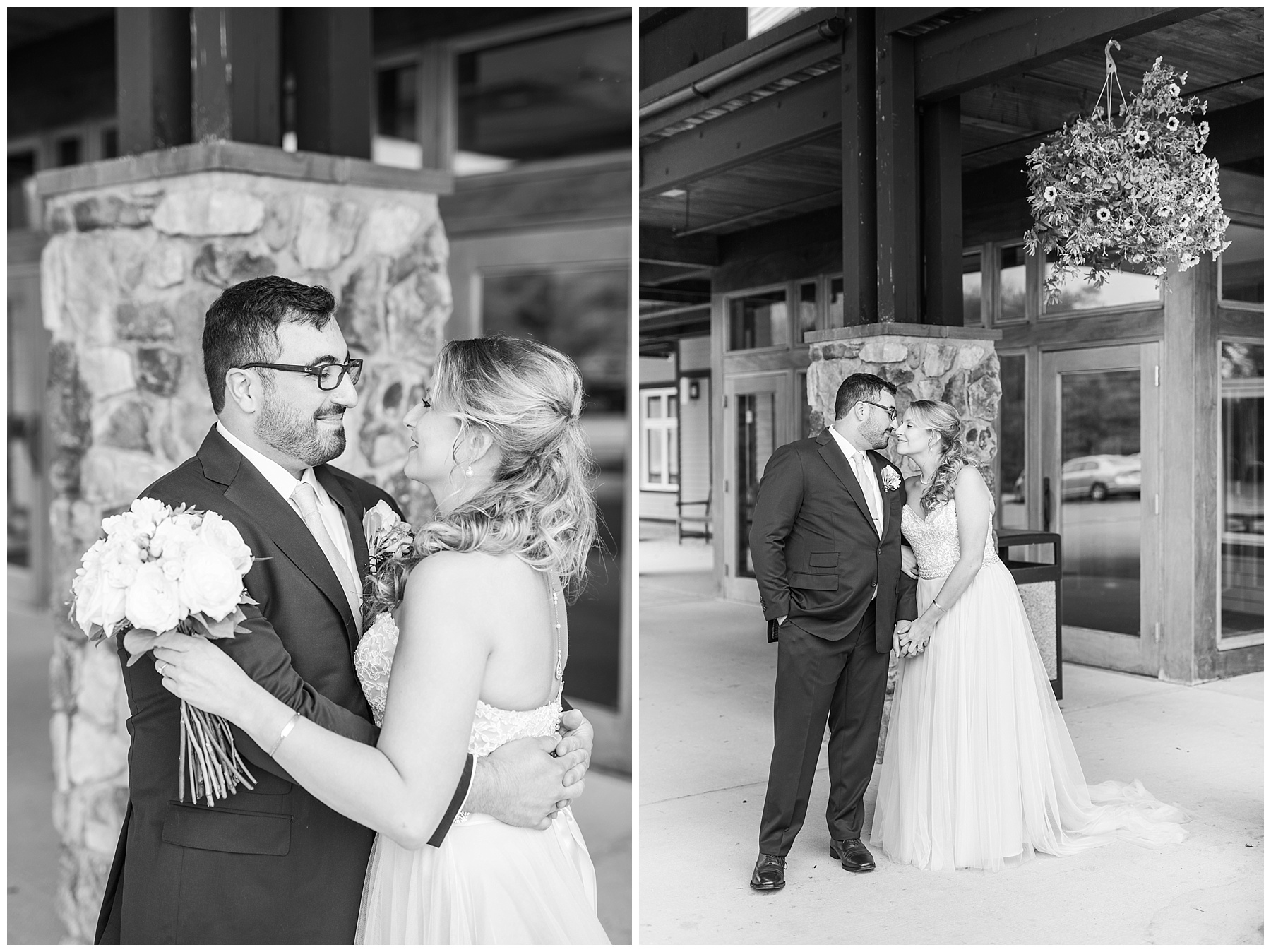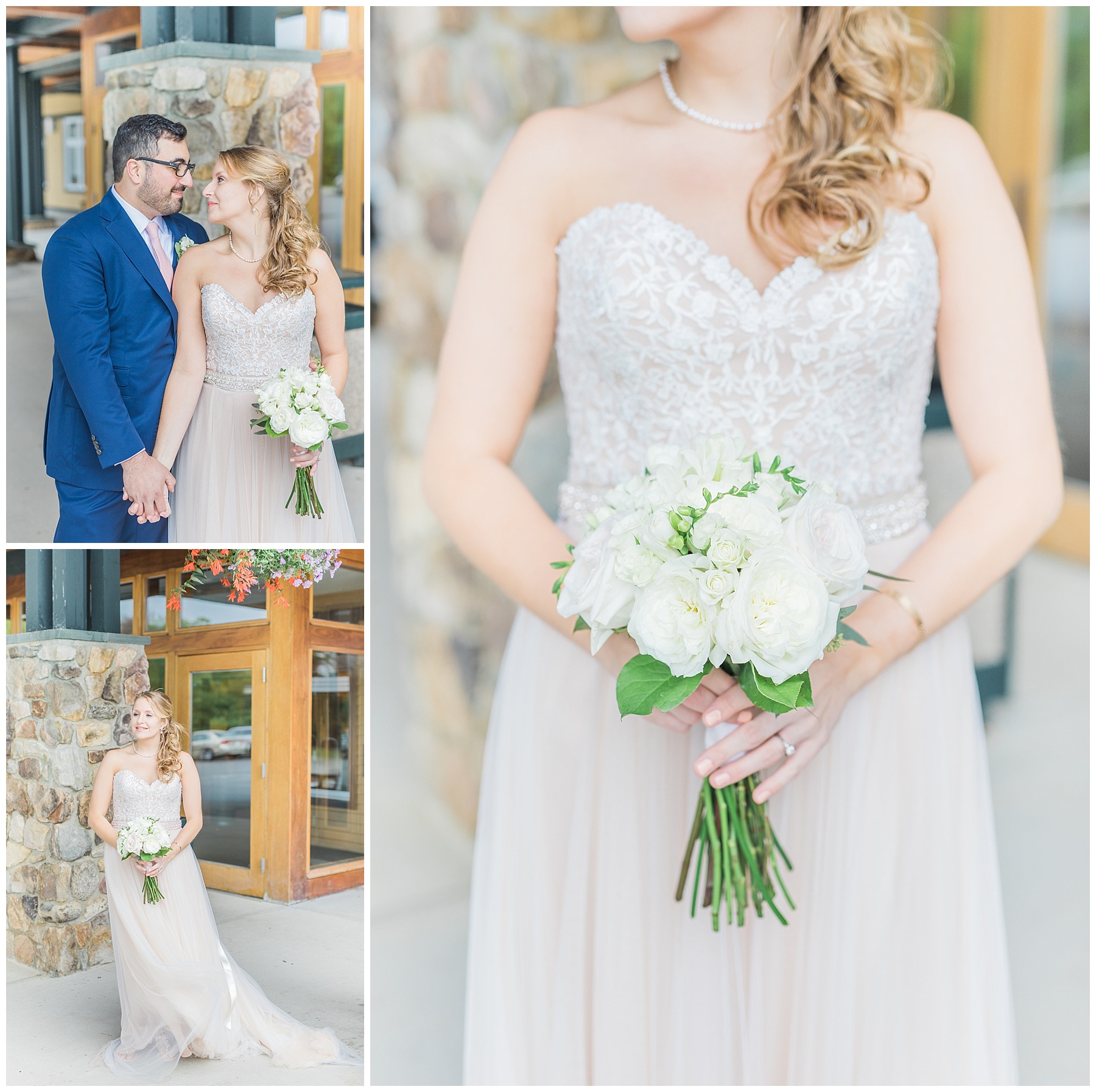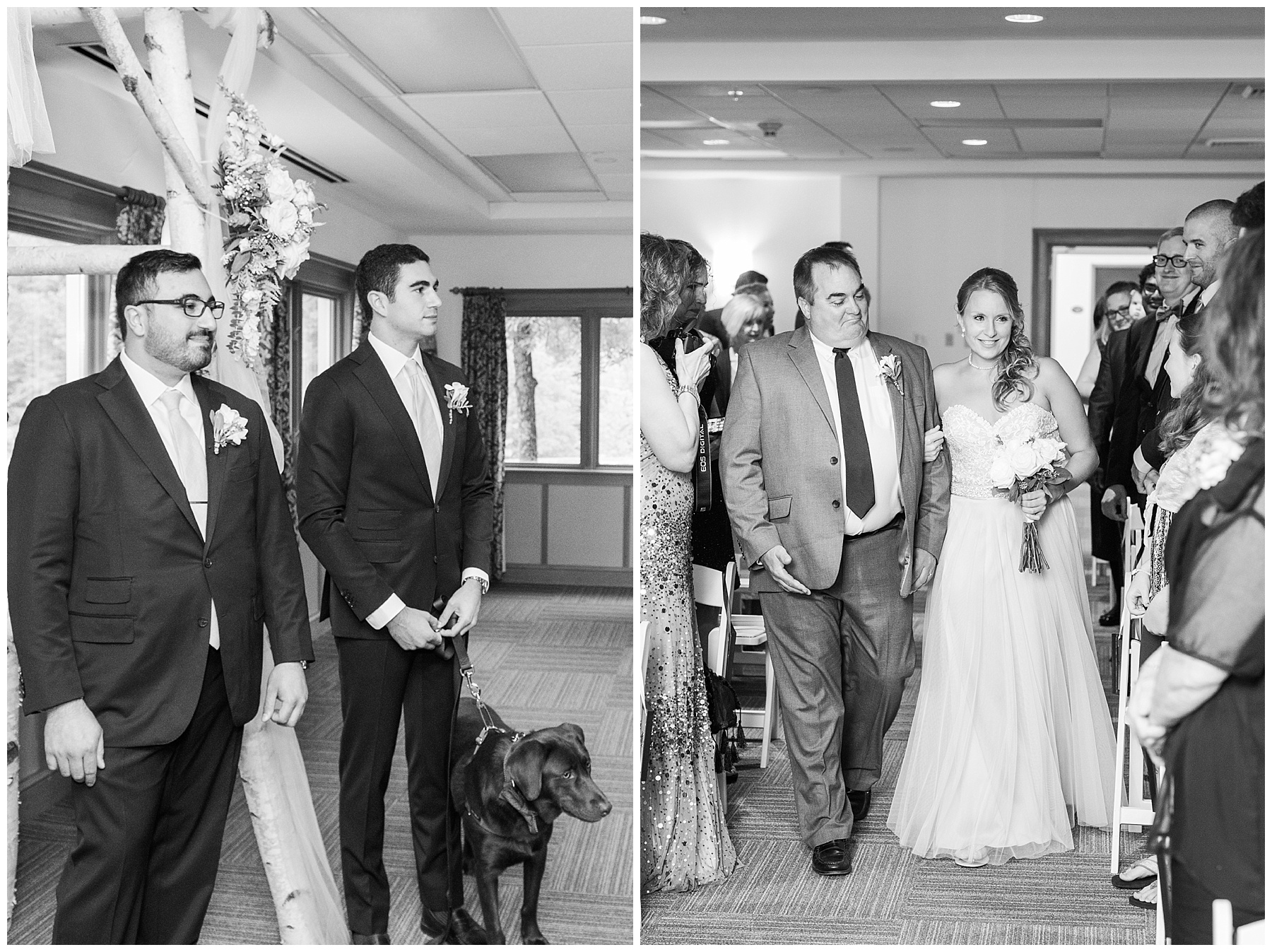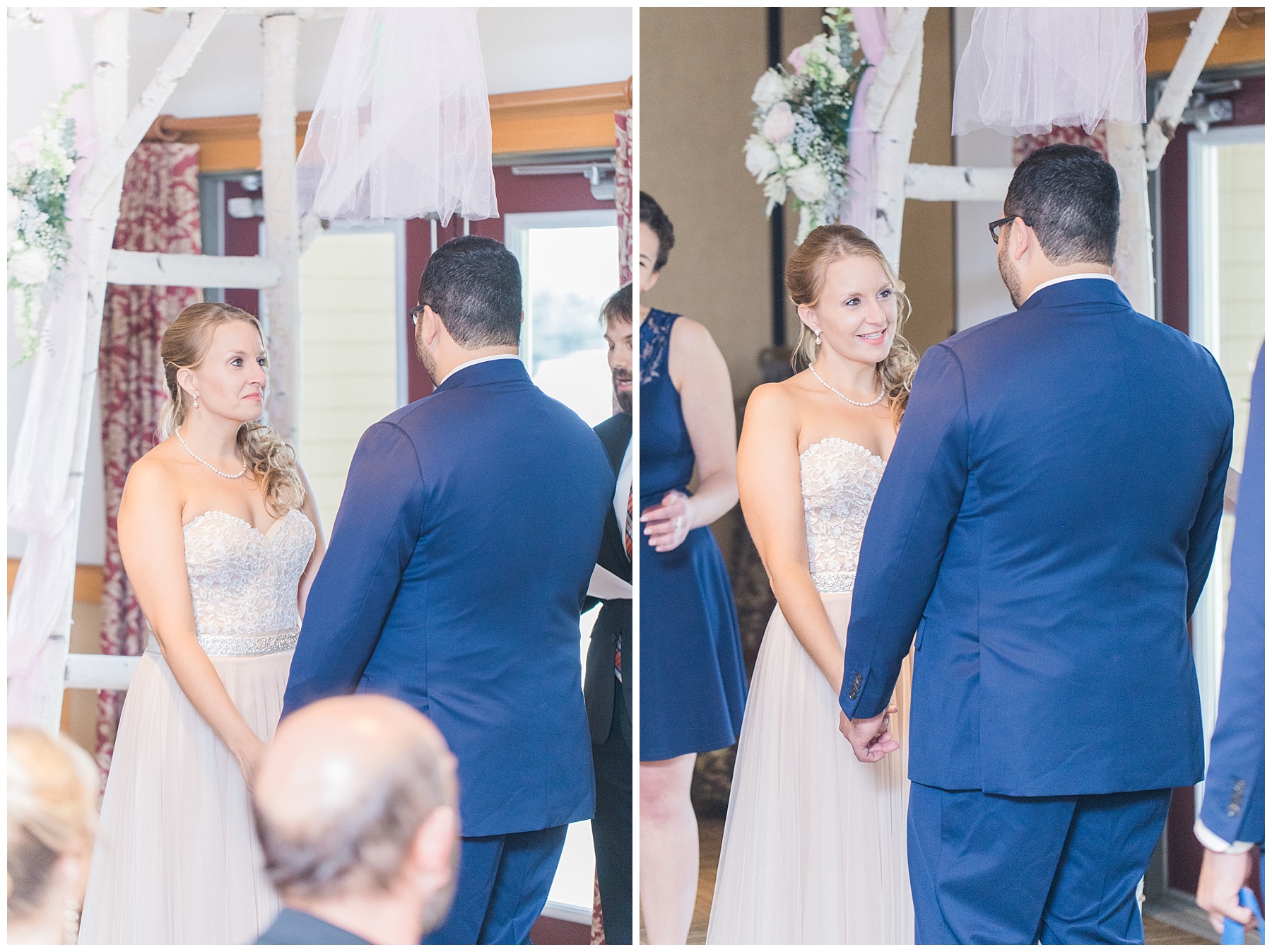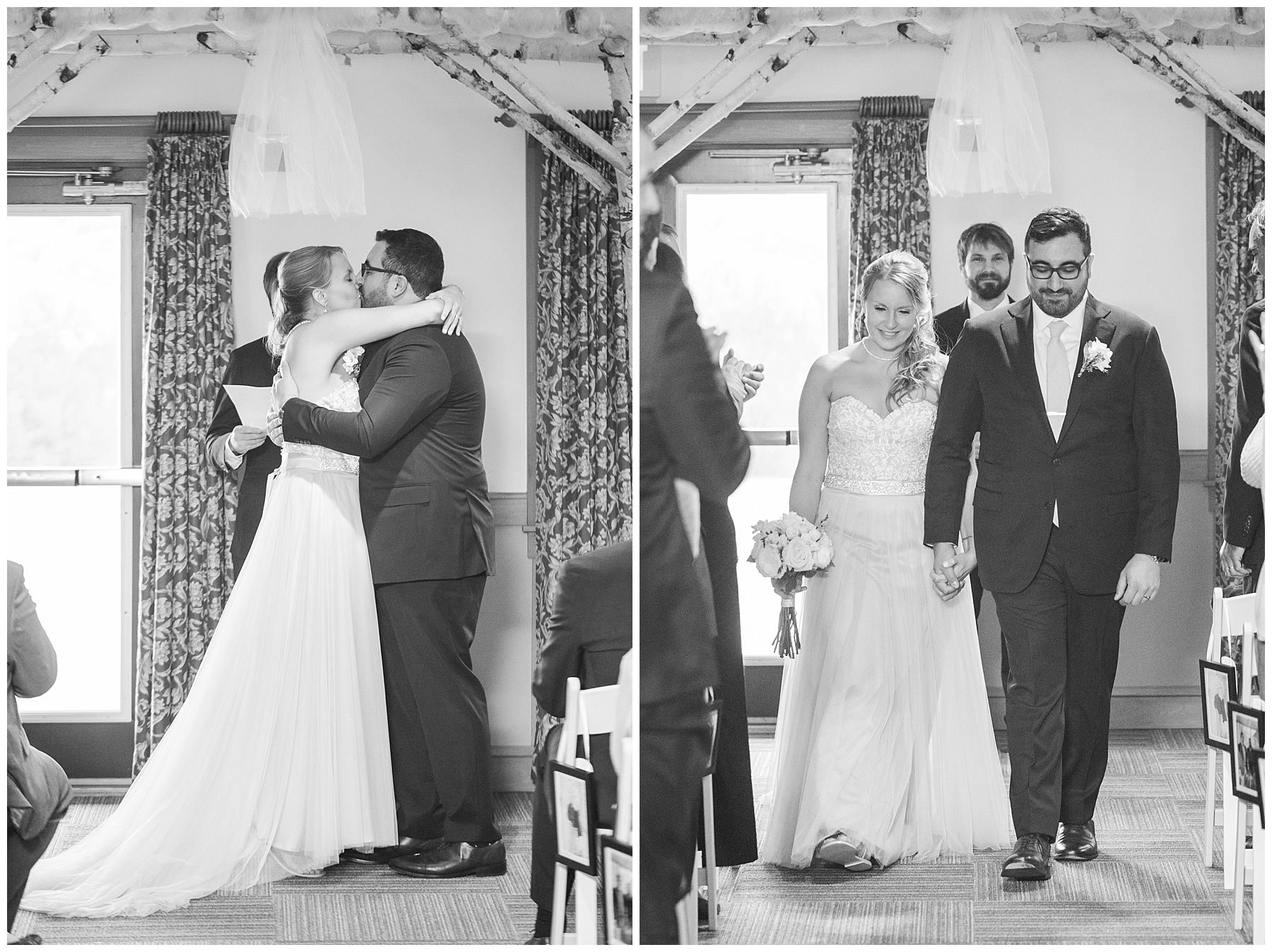 The reception was held in the adjoining restaurant, Sliders. What gorgeous architecture in there!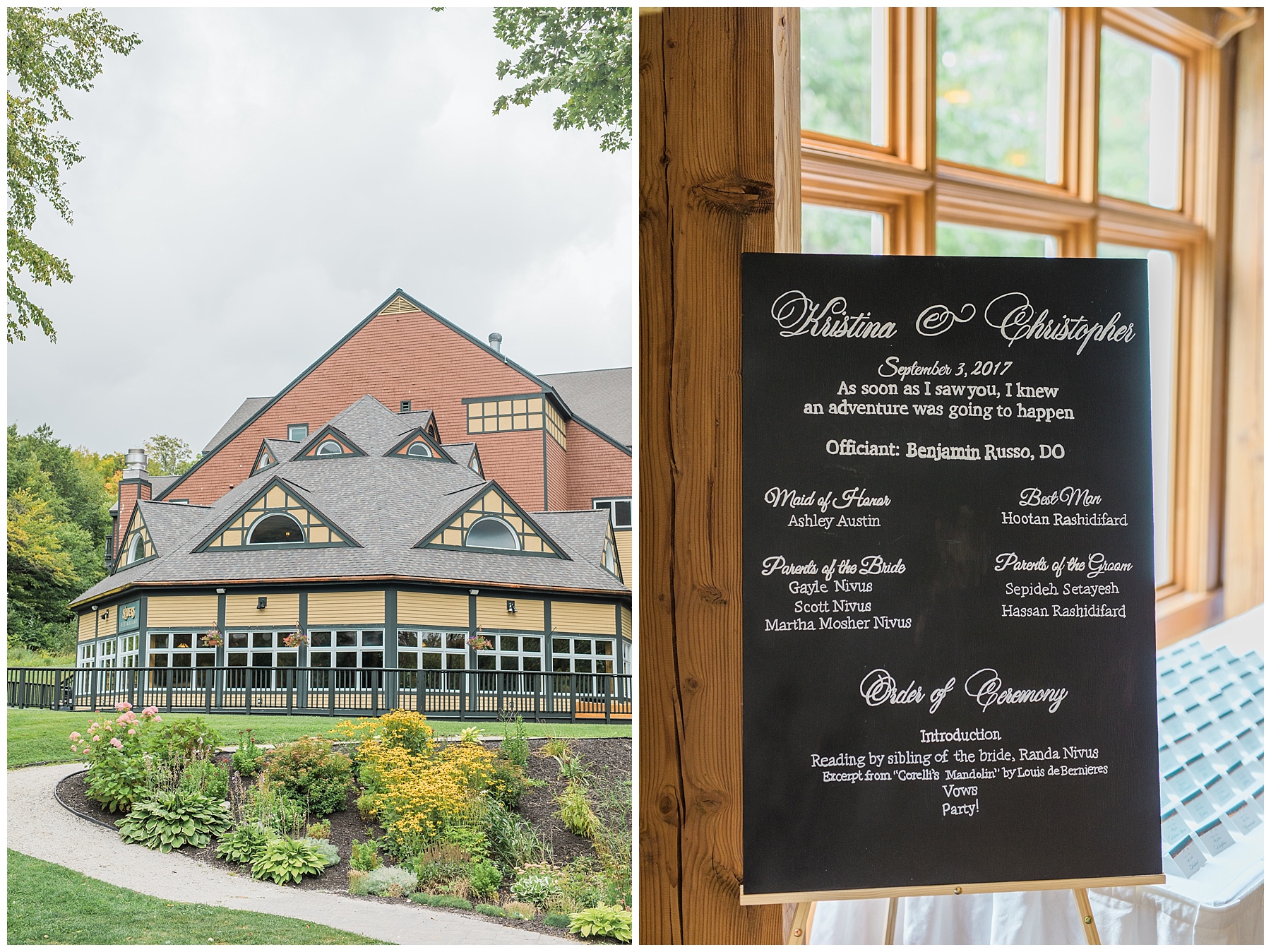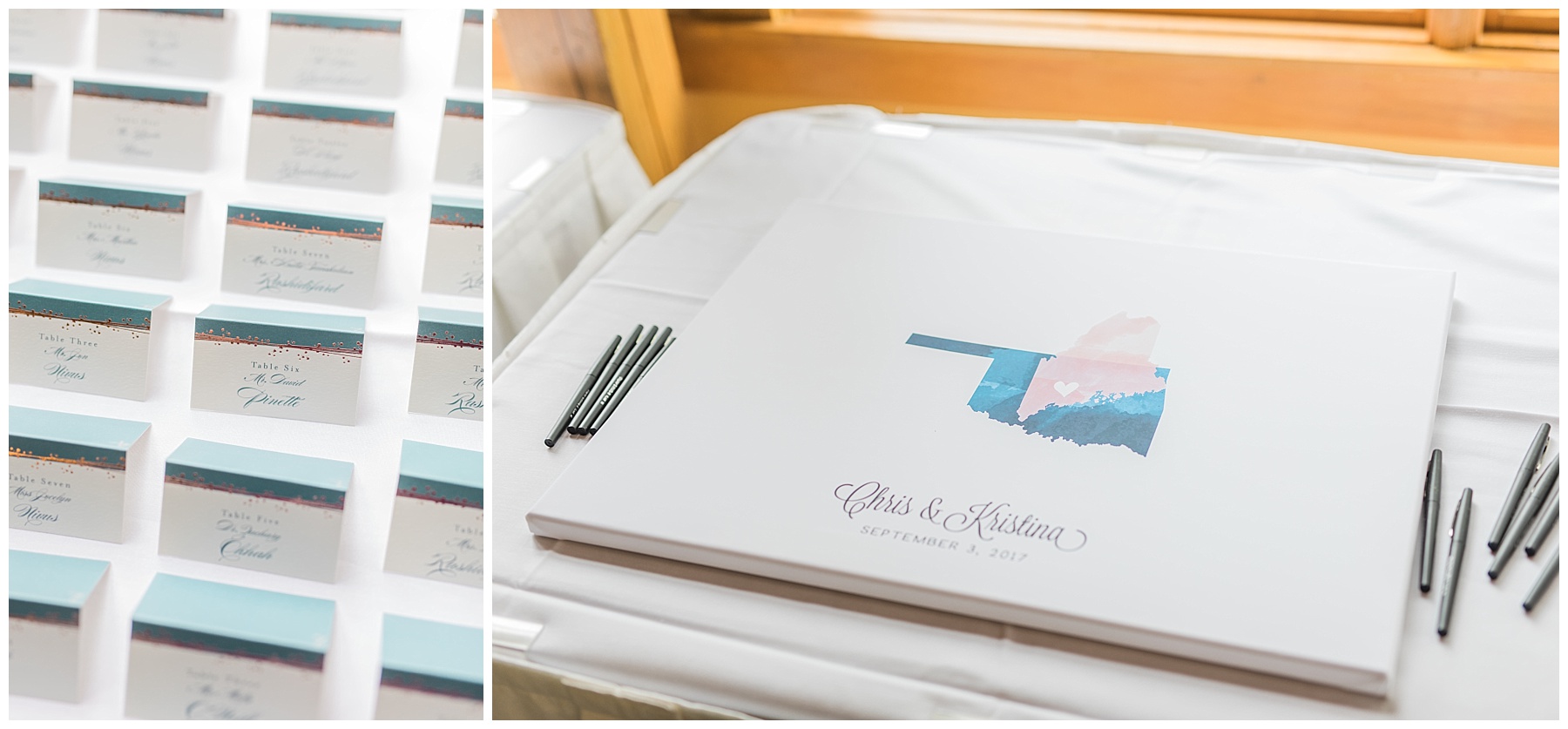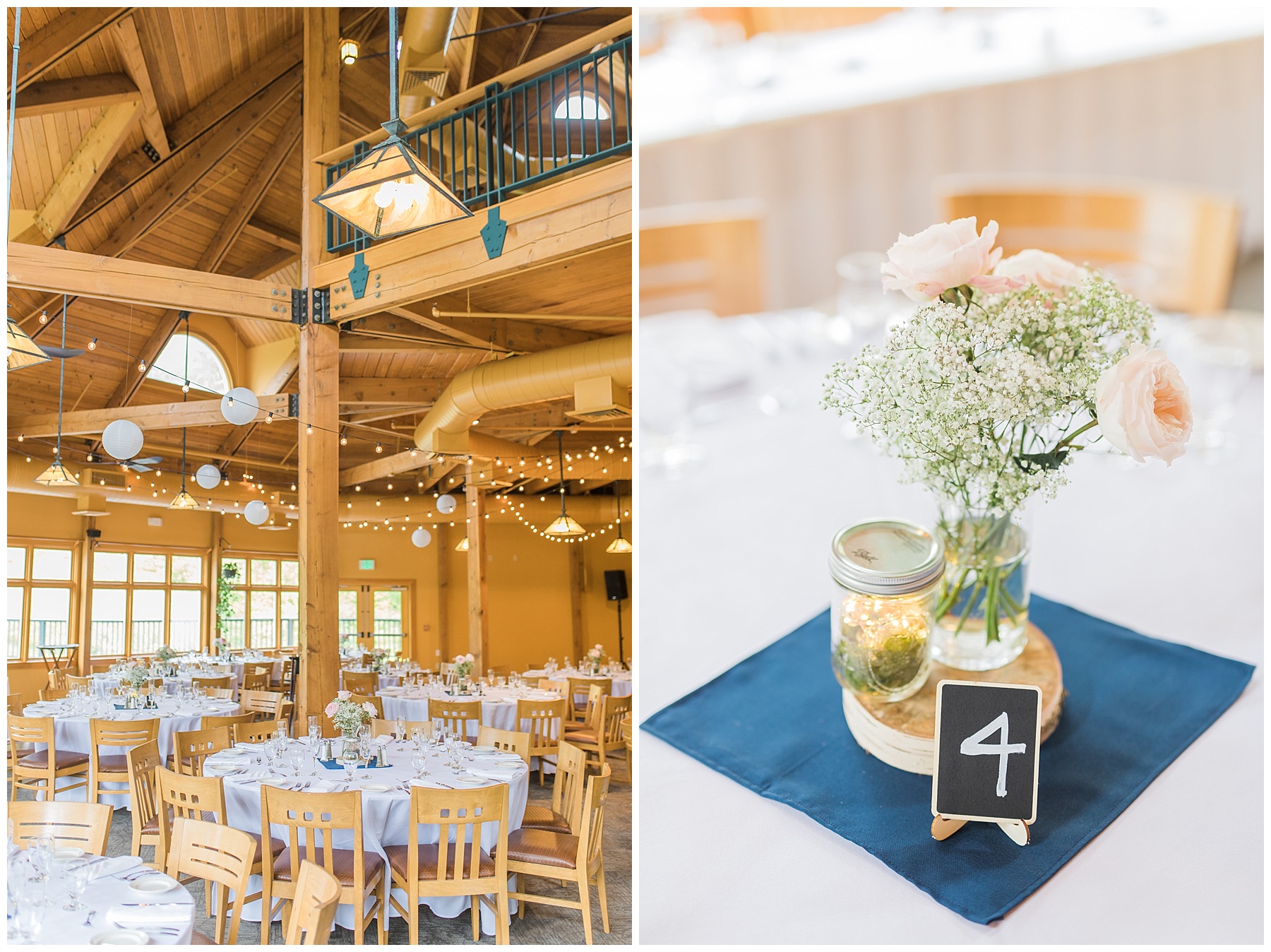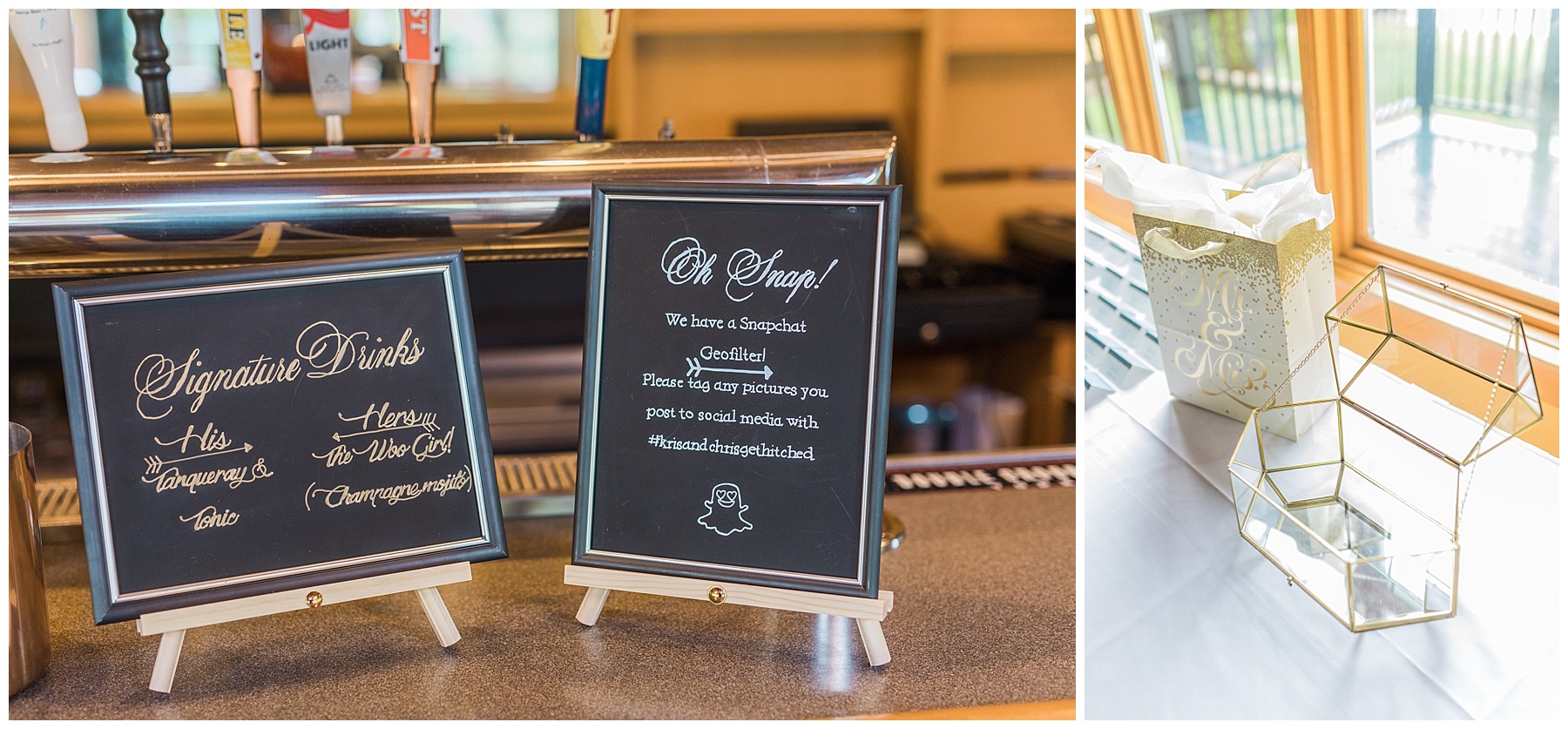 I have to say that this was something that I'd never seen before! But with Chris' side of the family being Persian, it must be a traditional gesture!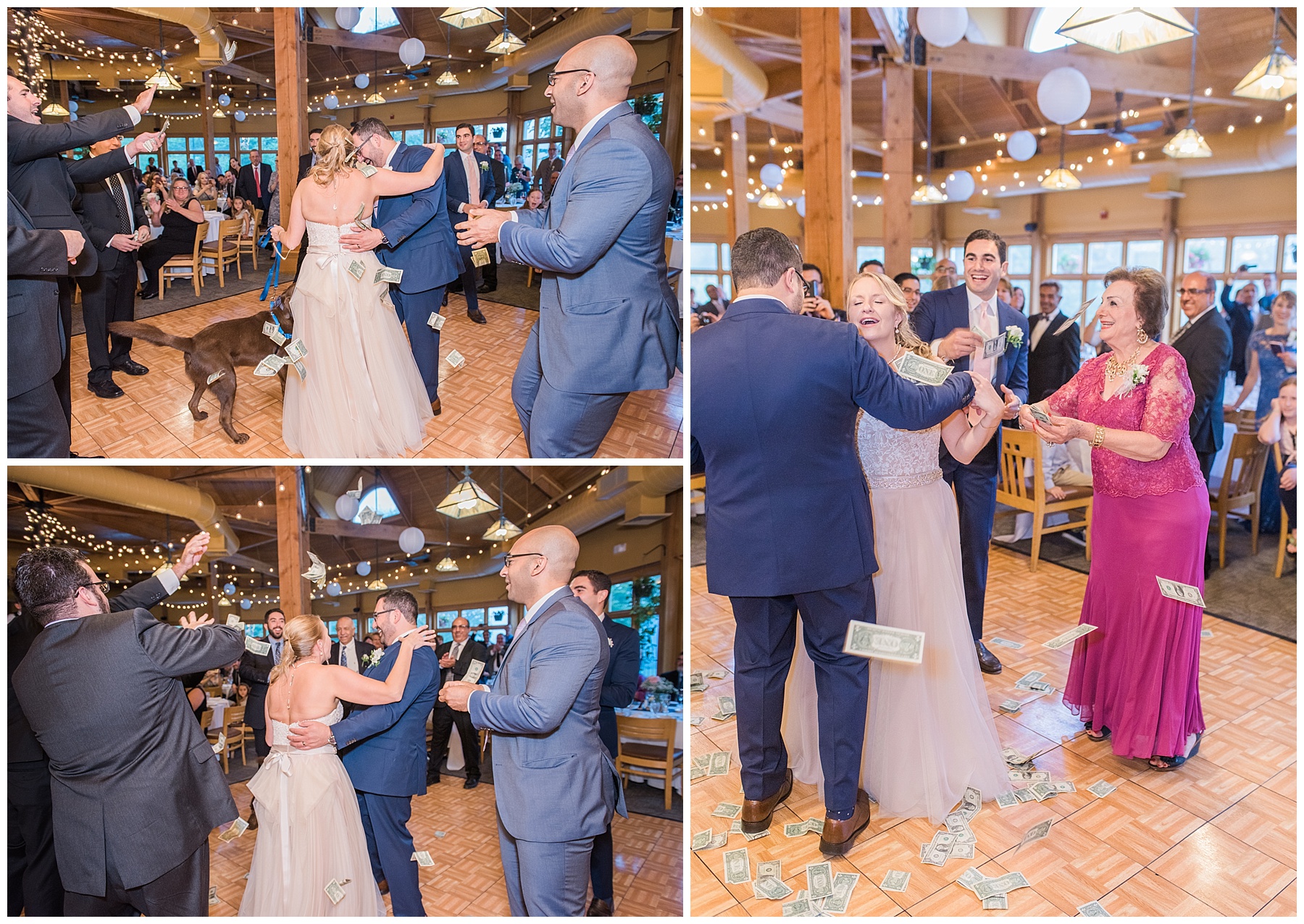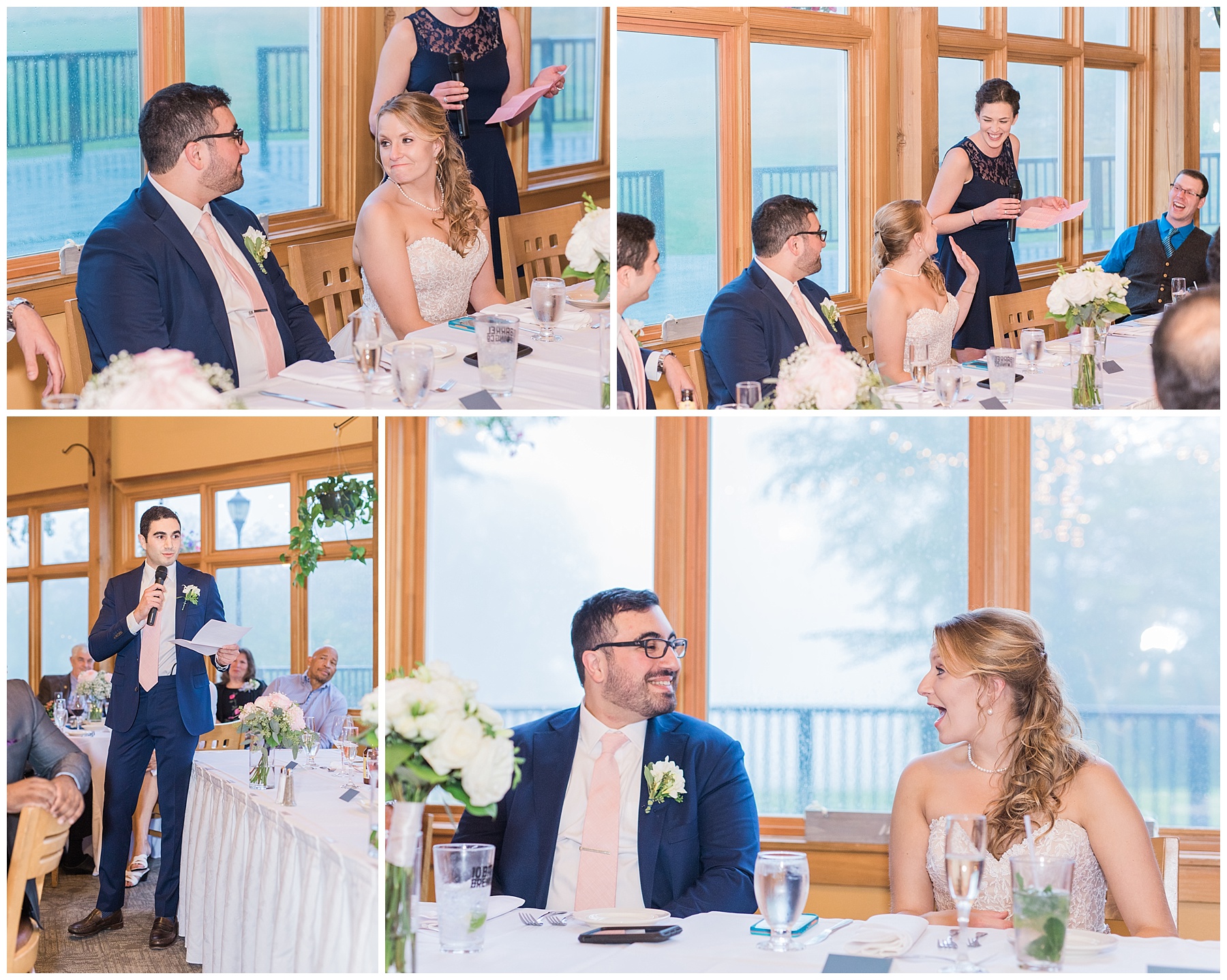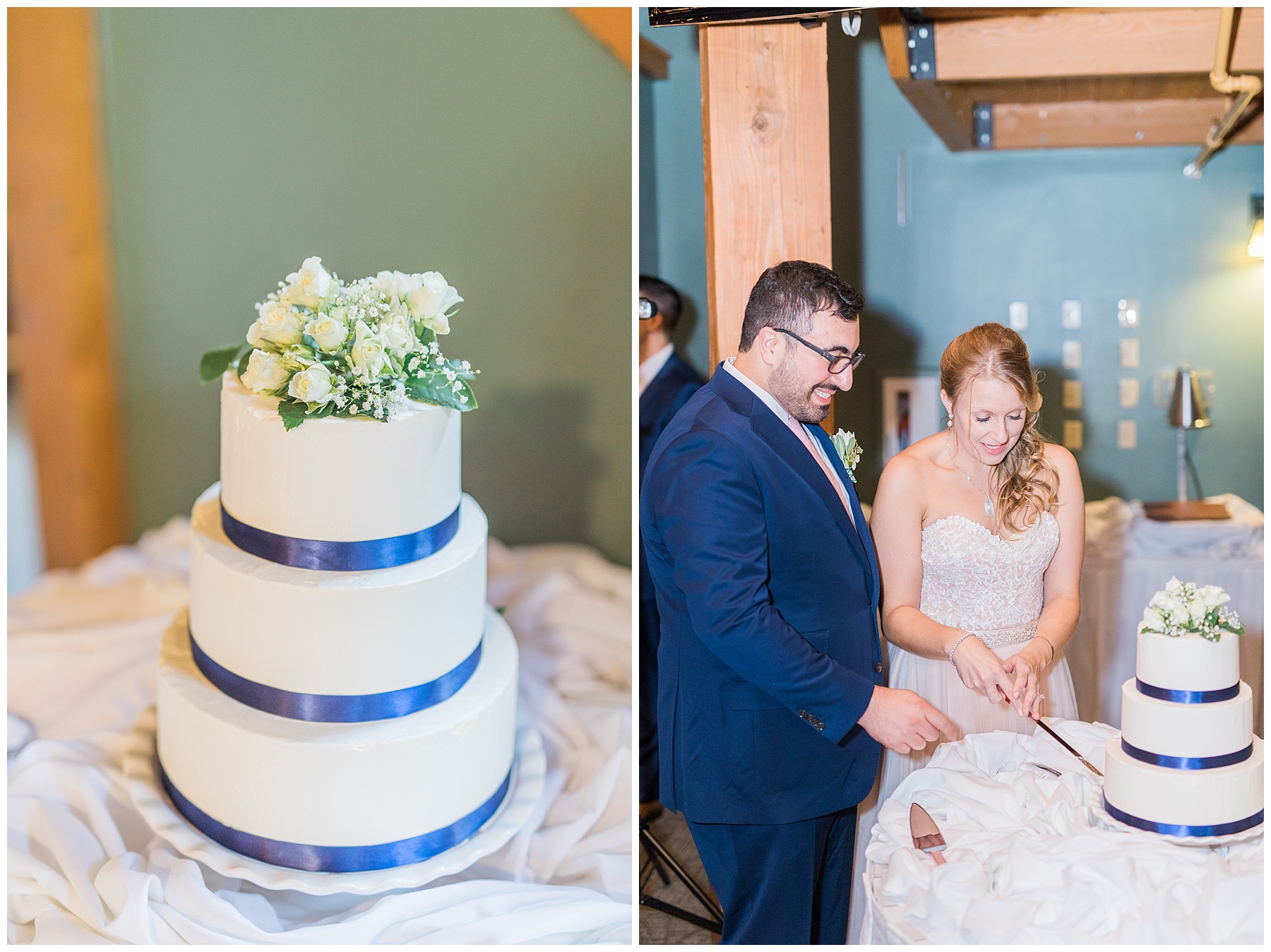 I snuck the couple out for a few minutes before we lost the light completely! You can't even tell that it's pouring rain behind them here! I had them stand under an awning for these 🙂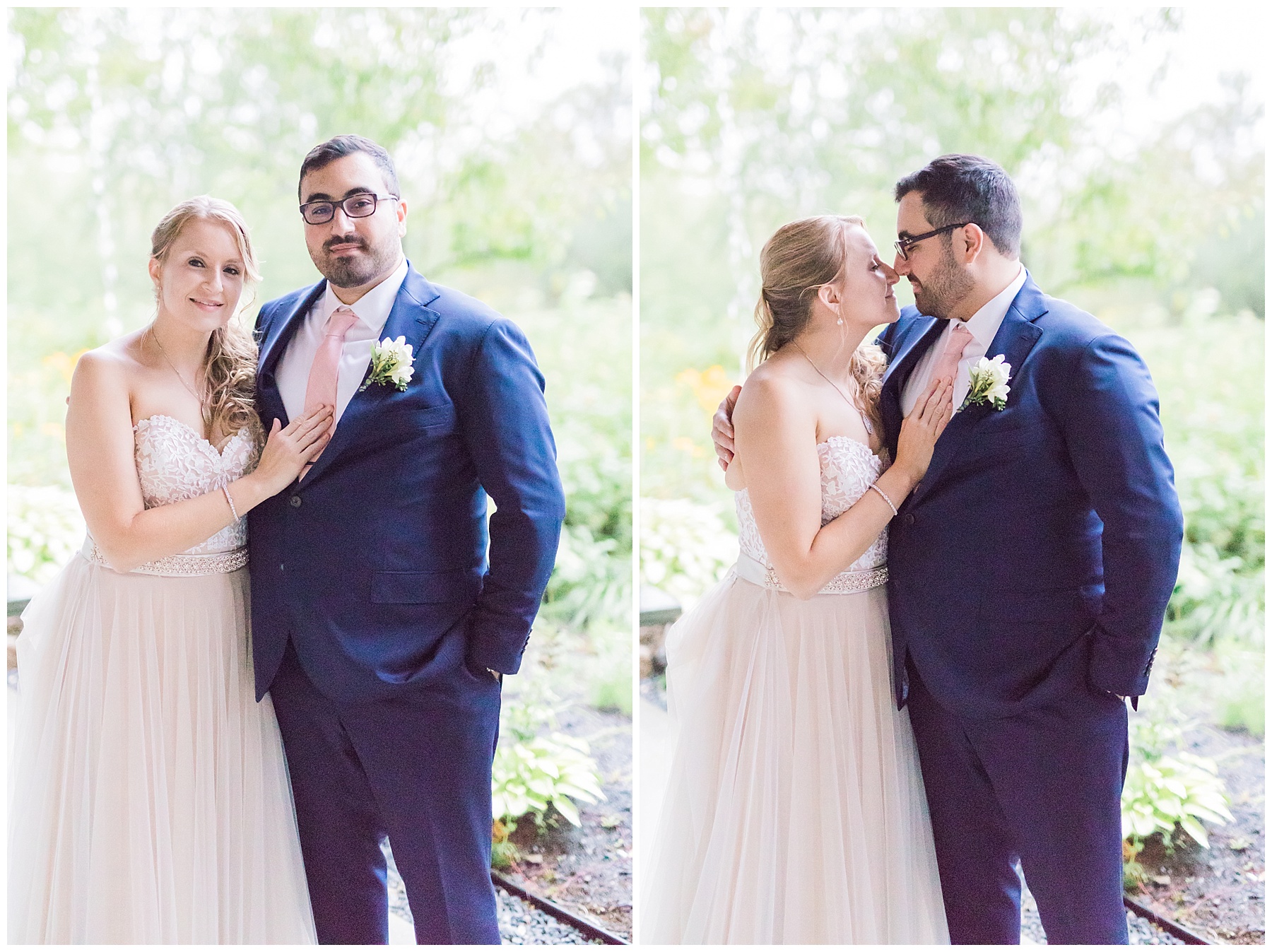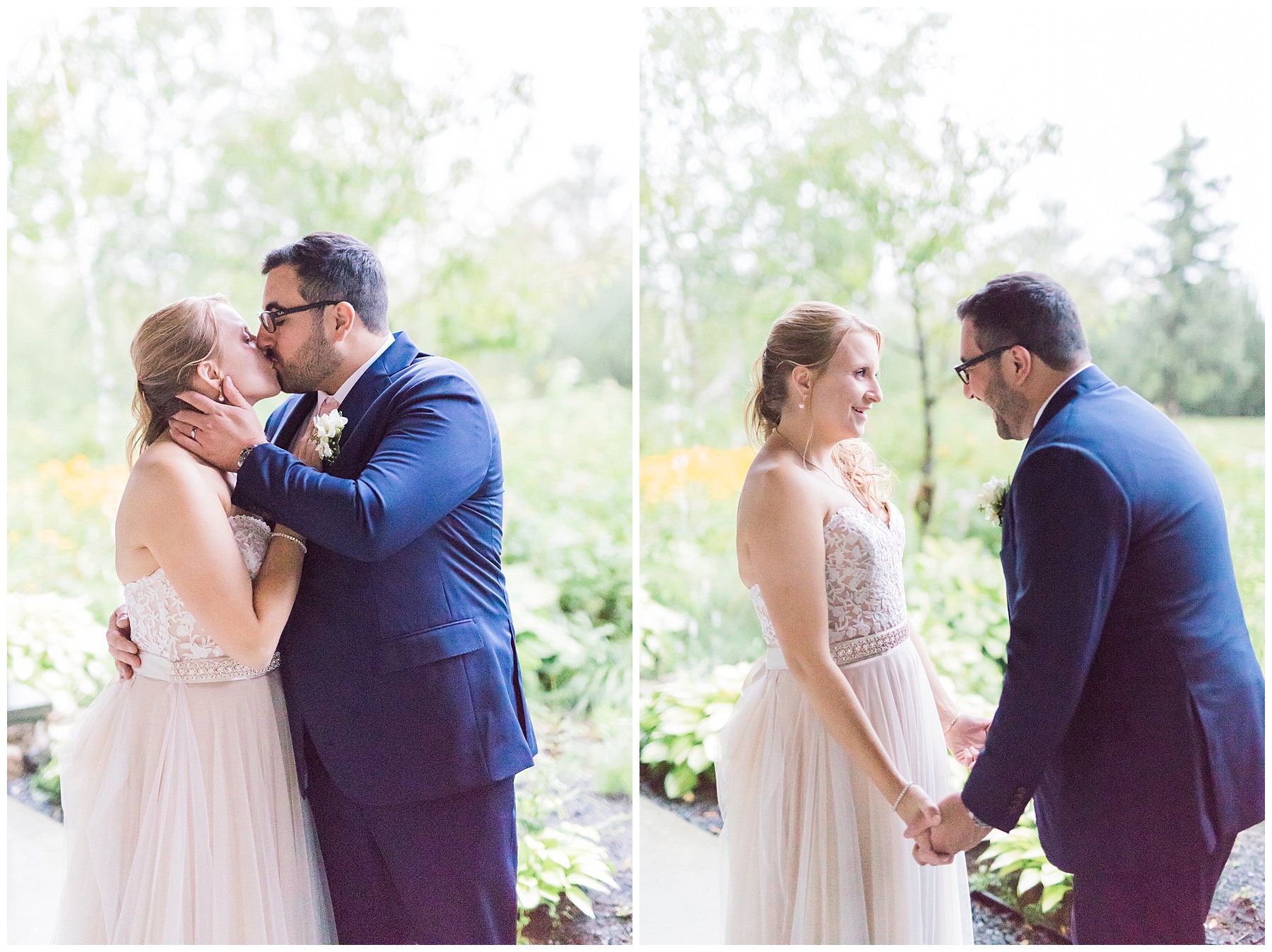 Before I left for the evening, I found these two playing corn hole up in the loft! Love it!
Thank you so much Chris and Kristina, for choosing me to capture your amazing day! And thank you to all these vendors who did a great job!
Ceremony – Jordan Hotel, Sunday River, Newry Maine
Reception – Sliders Restaurant, Sunday River, Newry Maine
Dress – Lilla's Bridal Show, York Pennsylvania
Flowers – Pooh Corner Farm, South Oxford Maine
Cake – Marta's Bakery, Bethel Maine
DJ – Kevin Durand of Double Platinum Celebrations