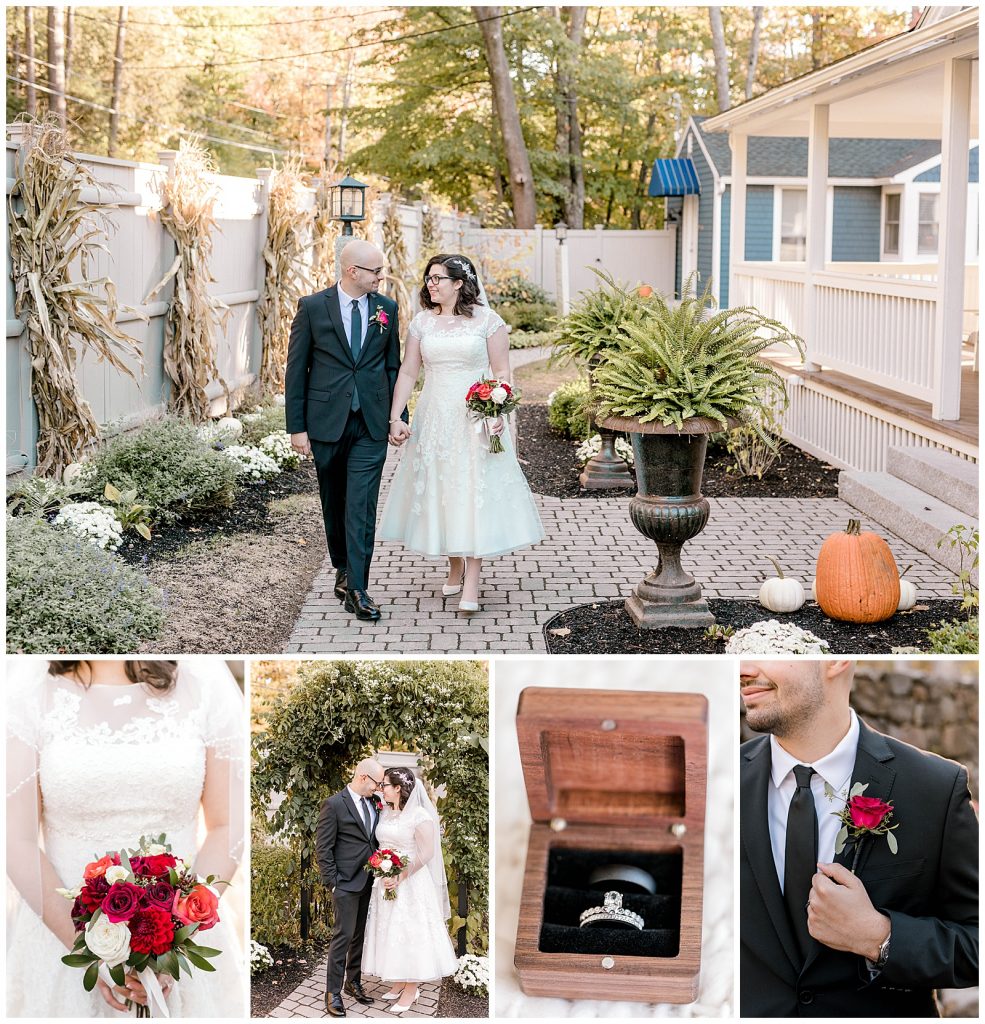 An intimate, small, wedding at a gorgeous venue in Southern Maine.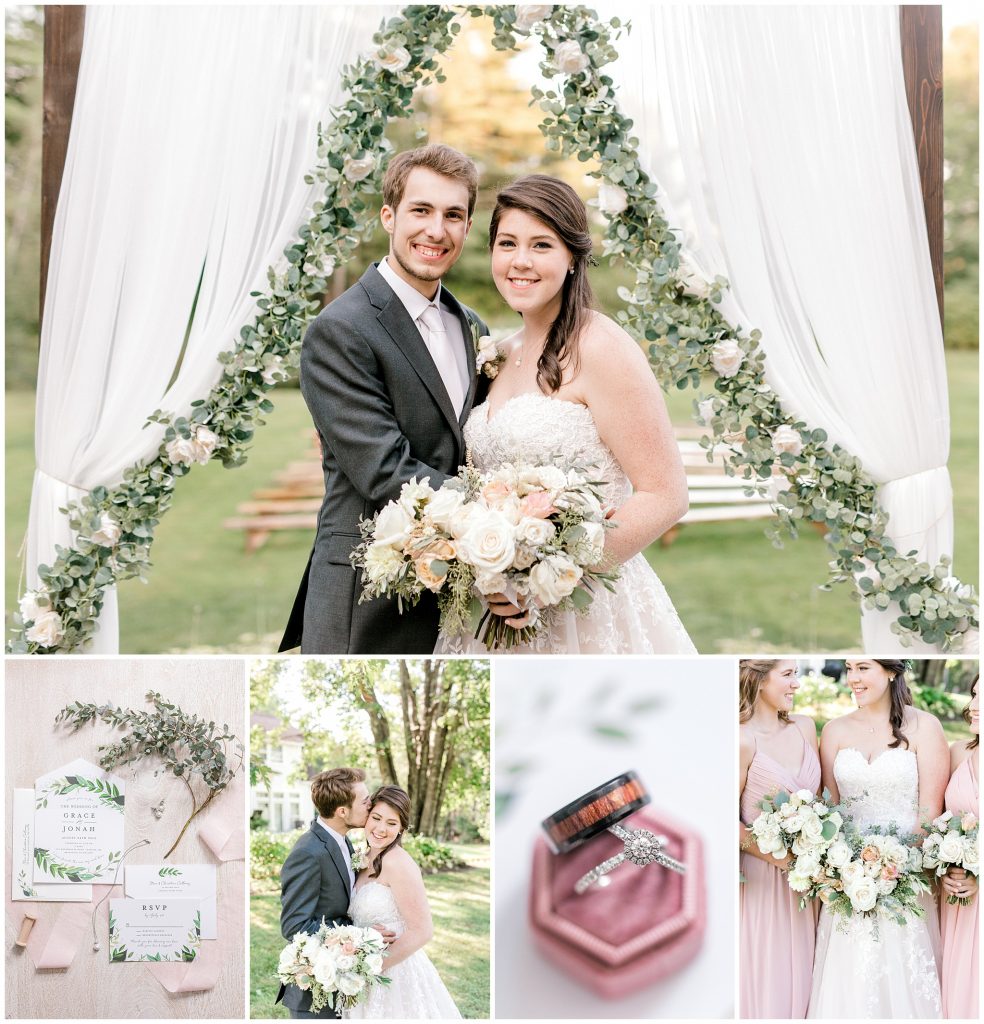 A sunny and romantic wedding, filled with pinks, whites, golds, and greens – It's hard to describe how much I loved this wedding day! Grace and Jonah's sweet smiles and personalities bring life to everyone around them, and their wedding portrayed that in the best way!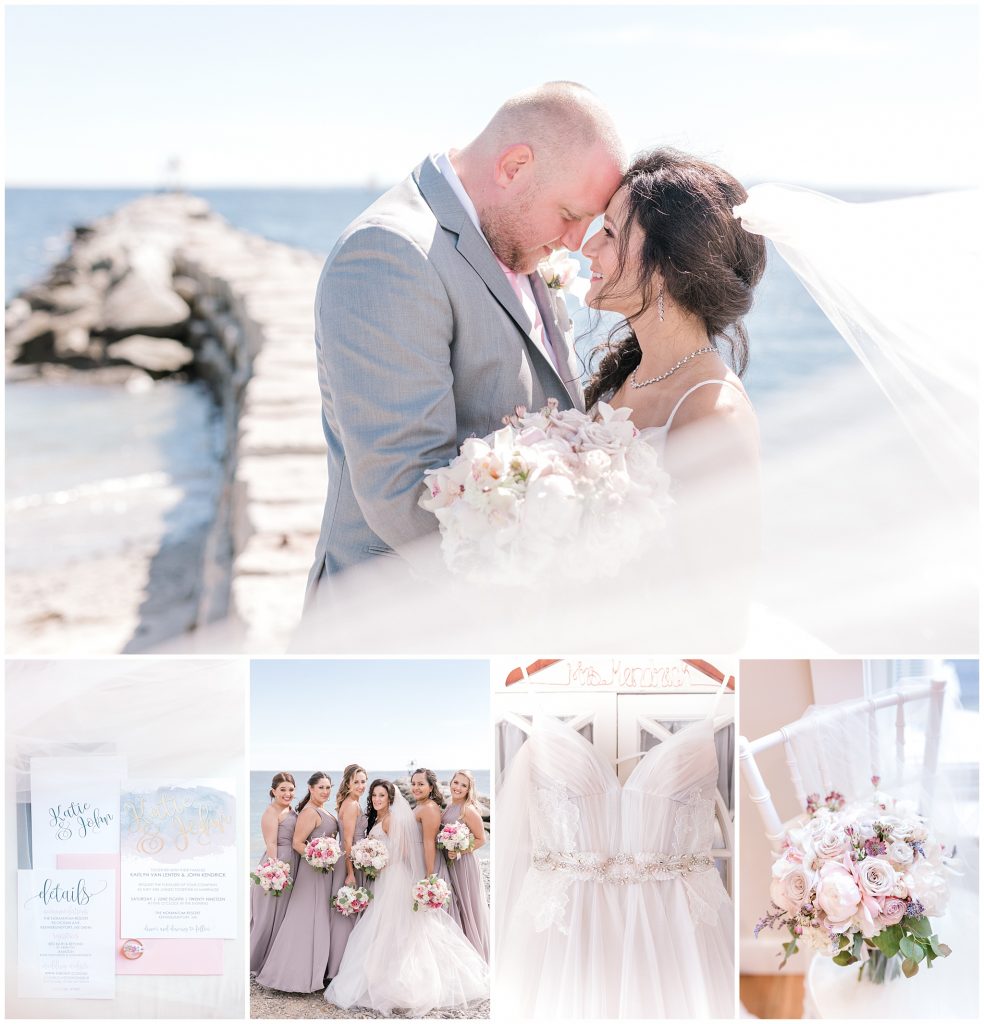 A quintessential New England wedding on the coast of Maine, complete with some beloved dogs, a pre-ceremony boat ride, and TWO wedding dresses!