The Kremer Family | Acadia National Park, Maine, Family Photographer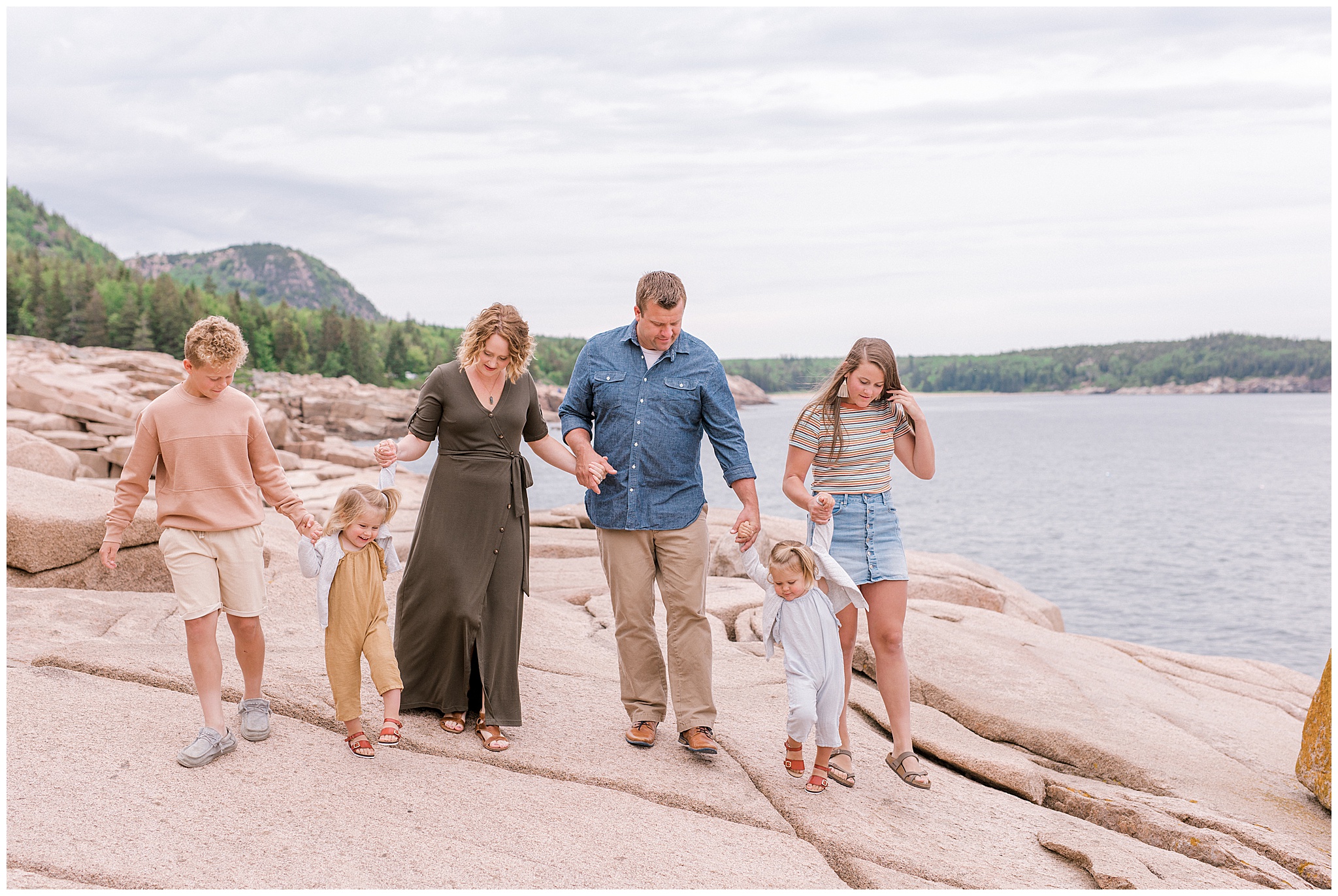 The Kremer family drove all the way from Ohio to enjoy the beauty of Maine in the summer! Tessa is a photographer herself, so I was honored to be chosen to capture some family vacation memories for them here in Maine!
Acadia National Park is a true treasure of Maine. Even though I'm there 20-30 times a year for portrait sessions and weddings, the incredible beauty of this park never ceases to amaze me! When arriving to our session, the skies were overcast, and it was a bit windy. Tessa's family is beautiful, and her two youngest are twins! They were a bit skeptical of me at first (the twins), but quickly warmed up to me! We started off at one of my favorite locations in Acadia, a spot I call the "Rocky Cliffs". It's a great location because it's right off the park-loop road, and it doesn't require any hiking or a lot of steps to get to! Our plan was to do the second half of the session at the top of Cadillac Mountain. I always try to let clients know ahead of time that Cadillac Mountain varies greatly with weather. It could be beautiful, still, and sunny up there, or super windy, or so foggy that you can't see more than a few feet in front of you! When we got to the top of the mountain, the wind was so strong! We attempted a few pictures while laughing, and eventually gave in and headed to downtown Bar Harbor instead. There's a small park there, and access to the waterfront. The ships in the background were beautiful! Thank you so much to the Kremer family for choosing me as your photographer! I hope you're able to come back to Maine again someday!