Travis and Kylie's Old South Cushing Church Wedding | Camden, Maine, Wedding Photographer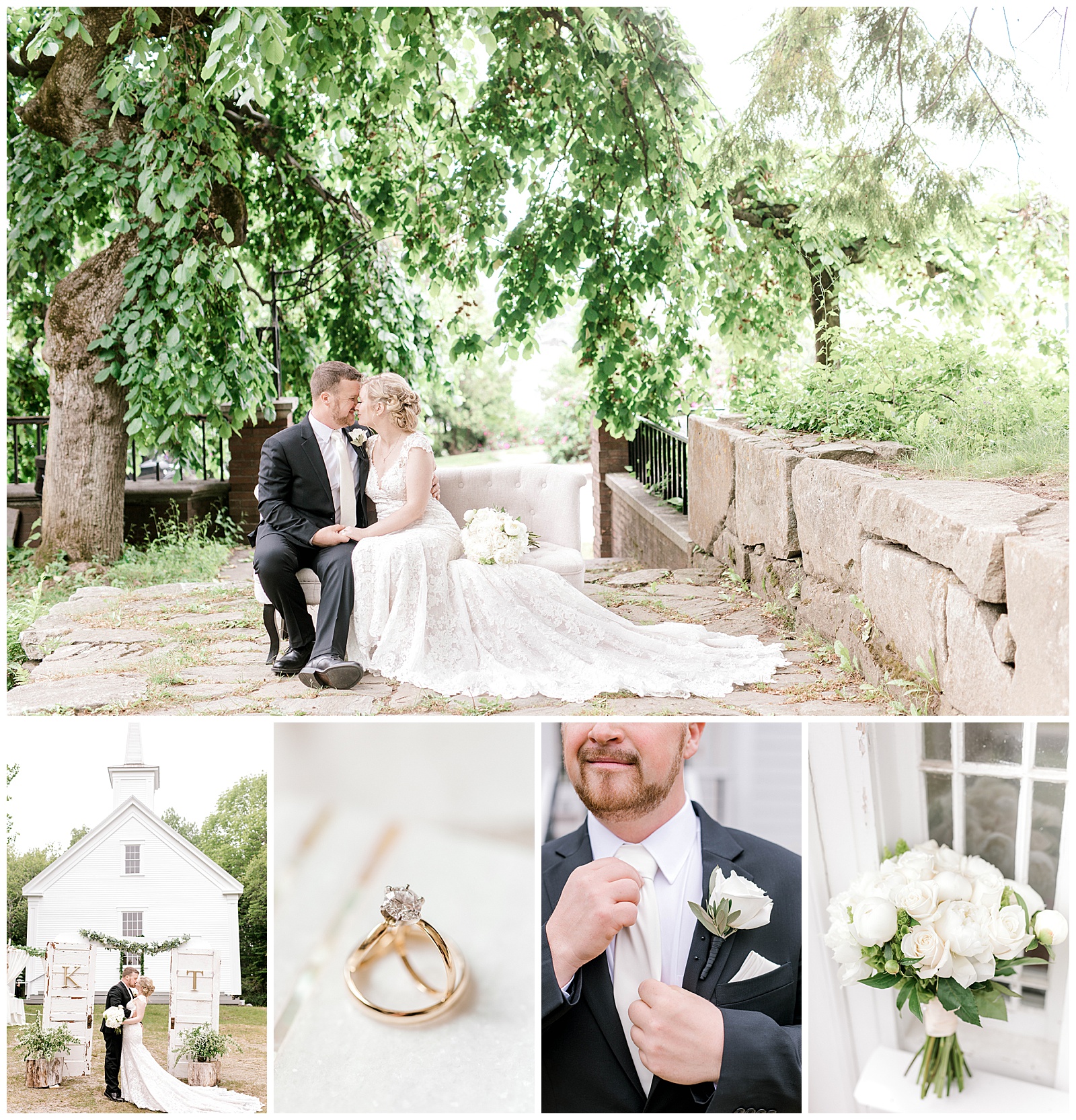 A sweet and intimate micro-wedding on the coast of Maine will almost make you forget that this wedding was in the middle of the worldwide COVID-19 pandemic! My first wedding of 2020 was so special and beautiful!
Travis and Kylie knew they wanted to be married, and even with the craziness of the pandemic, they didn't want to wait! They planned a small ceremony with only their closest friends and family, which in reality was the intimate wedding they had always hoped for.
The real estate office that Kylie's Mom works for in Rockland allowed them to use their office for the girls to get ready in. And when I say, "office", I really mean a gorgeous home! They chose to get married at a local church, the South Cushing Baptist Church, which is actually owned by the Cushing Historical Society, and only used a few times a year for special celebrations. It has ALL the quaint New England vibes! There were about 35 guests there, and we all watched as Travis and Kylie said their vows to each other in front of the big window at the front of the church, and cheered when they kissed! After the ceremony, light refreshments were served right outside the church, and everyone had a chance to mingle. After about an hour, Kylie, Travis, and I got in our cars and drove to Camden, where Kylie had dreamed of having her wedding day portraits done. The stone outdoor amphitheater there is covered in beautiful green vines, and is a truly unique and beautiful location! Because we weren't rushing to get anywhere, we were able to really spend some time getting some incredible portraits of the newlyweds, and even ended the afternoon getting ice cream down on the docks!
Thank you so much, Kylie and Travis, for inviting me to be a part of your wedding day! And Congratulations!!
Ceremony Venue: South Cushing Baptist Church, Cushing, Maine
Couple portrait location: Camden Amphitheater, Camden, Maine
Floral Design: Pam Polk of The Bridal Bouquet, Thomaston, Maine
Wedding Cake and Desserts: Megunticook Market, Camden, Maine
Make Up Artist: Lauren Darge
Hair Artist: Crystal Ausplund from Seaside Salon, Rockland, Maine
Wedding Gown: Andrea's Bridal, Portland, Maine
Groom's Wedding Band: Russels of Camden, Camden, Maine
Suits: Jos. A. Bank
Photographer: Andrea Simmons Photography LLC, Gardiner, Maine