Varun and Emily's Romantic Beach Surprise Proposal | Old Orchard Beach, Maine, Engagement Photographer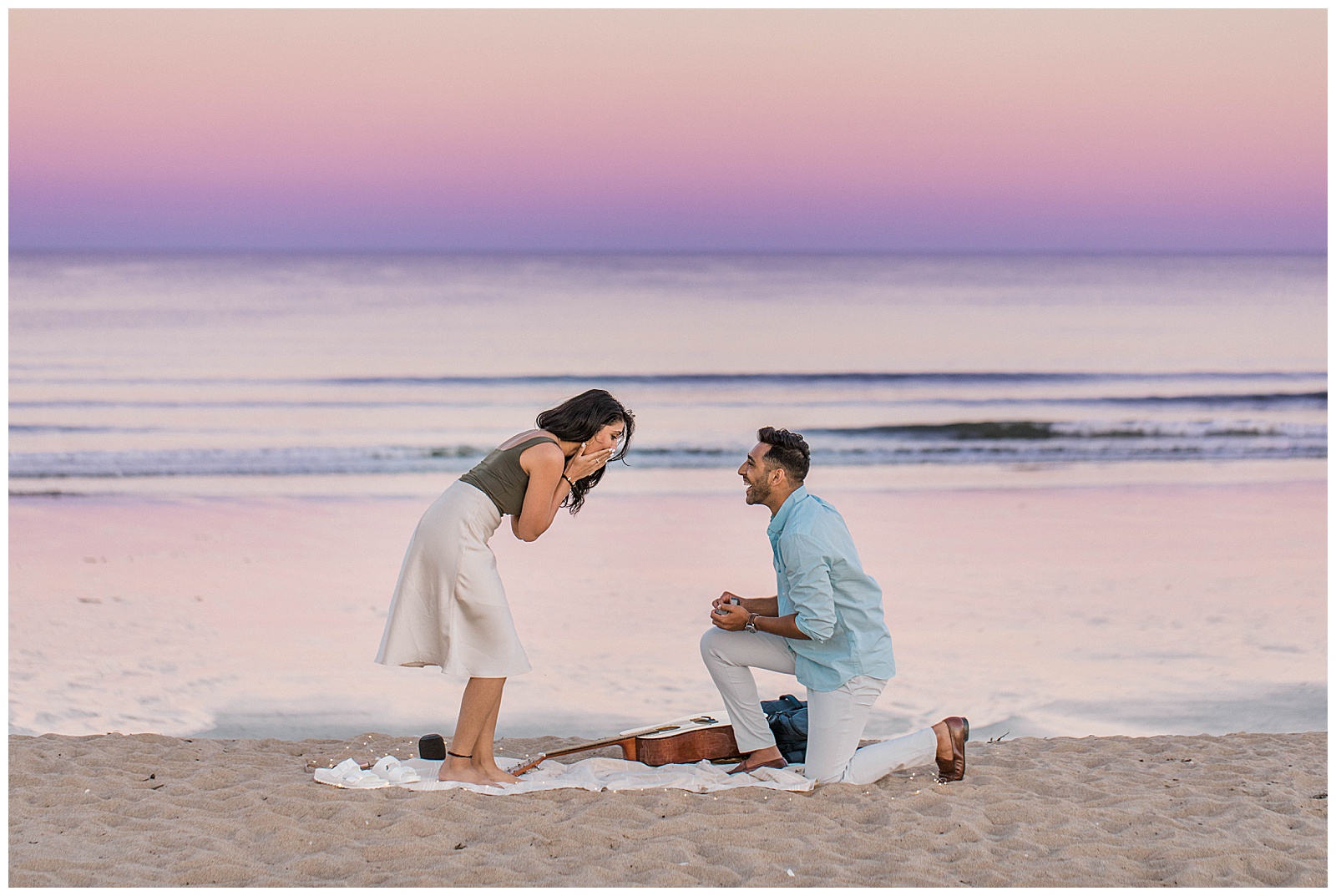 Varun spent months planning a sweet and intimate sunset proposal on the beach in Maine, and truly took his girlfriend by surprise!
Varun wanted his proposal to Emily to be special, and put in the time planning every last detail so it would be perfect! They came to Maine on vacation, and Varun planned a romantic sunset picnic on the beach for one of their evenings here. When they found a quiet spot, Varun texted me a picture of where they were, and I was able to find them and tried to act casual and pretend I was taking pictures of the scenery. I swear Emily looked right at me several times, but afterwards she said she just thought I was photographing the sunset. They were sitting on a blanket, surrounded by twinkle lights. Varun picked up his guitar and played a special song for Emily, and then took her by the hand and asked her to stand up with him. When he finished playing, he got down on one knee, and asked her to marry him, and of course she said, 'Yes'!! It was so beautiful to watch! Afterwards, they danced along the water and we chased the remaining colors in the sky until we couldn't any longer. I was so honored to play a small part in Varun and Emily's story, one that has just begun! Congratulations you two!