Victoria and Hailu's Moosehead Lake Elopement | Rockwood, Maine, Wedding Photographer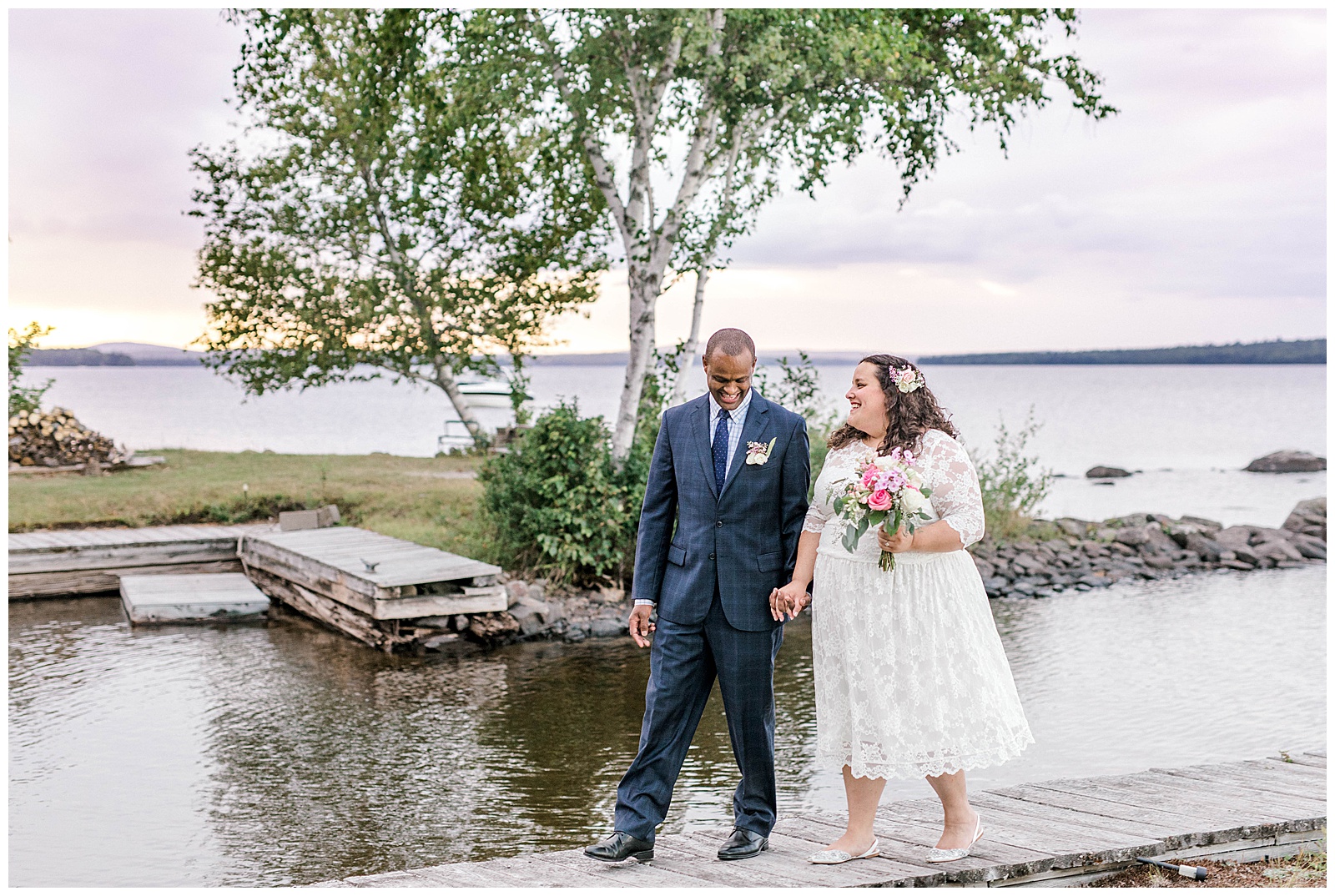 Can you think of a more romantic way to elope than to say your vows nestled among the birches in Maine, a beautiful lake reflecting the sunset behind you?
Victoria and Hailu had originally planned their big wedding for May of 2020, but COVID came in and changed things up a bit! They're currently holding off on re-planning their big wedding until things quiet down, but these two knew they wanted to still get married in 2020, so they decided to elope in Maine during their already-planned vacation here! They were looking for a casual (and socially-distanced) way to mark their 5 years together and join their lives. They wanted to keep it as small as possible, so the only witnesses were Victoria's brother and cousin, the officiant, me, and their big pup, Goose!
They rented one of McIver's Cottages in Rockwood, which has a beautiful lakefront property. They got ready together, and when I arrived, Victoria was putting the finishing touches on her makeup, while Hailu was putting his boutonniere on. We walked down to the lake, and they showed me the spot they had picked out, a small grove surrounded by towering birch trees. It was so quiet, and tears filled Victoria's eyes as soon as the ceremony started. They shared a sweet kiss as colors started to fill the sky. After the ceremony, we had the better part of an hour to take couple pictures along the waterfront. The big dock there was perfect for that Maine lake feel, and their pup, Goose, made sure he made his way into most of the pictures! He didn't love the idea of being more than 3 feet away from them at any point, and would howl loudly to express his disapproval if I tried to take them further away for a photo haha! He might have even tried to eat the bouquet at one point 🙂
Thank you so much, Victoria and Hailu, for inviting me to be a part of your special day!