Zack and Lauren's Spring Point Ledge Lighthouse Surprise Proposal | Portland, Maine, Engagement Photographer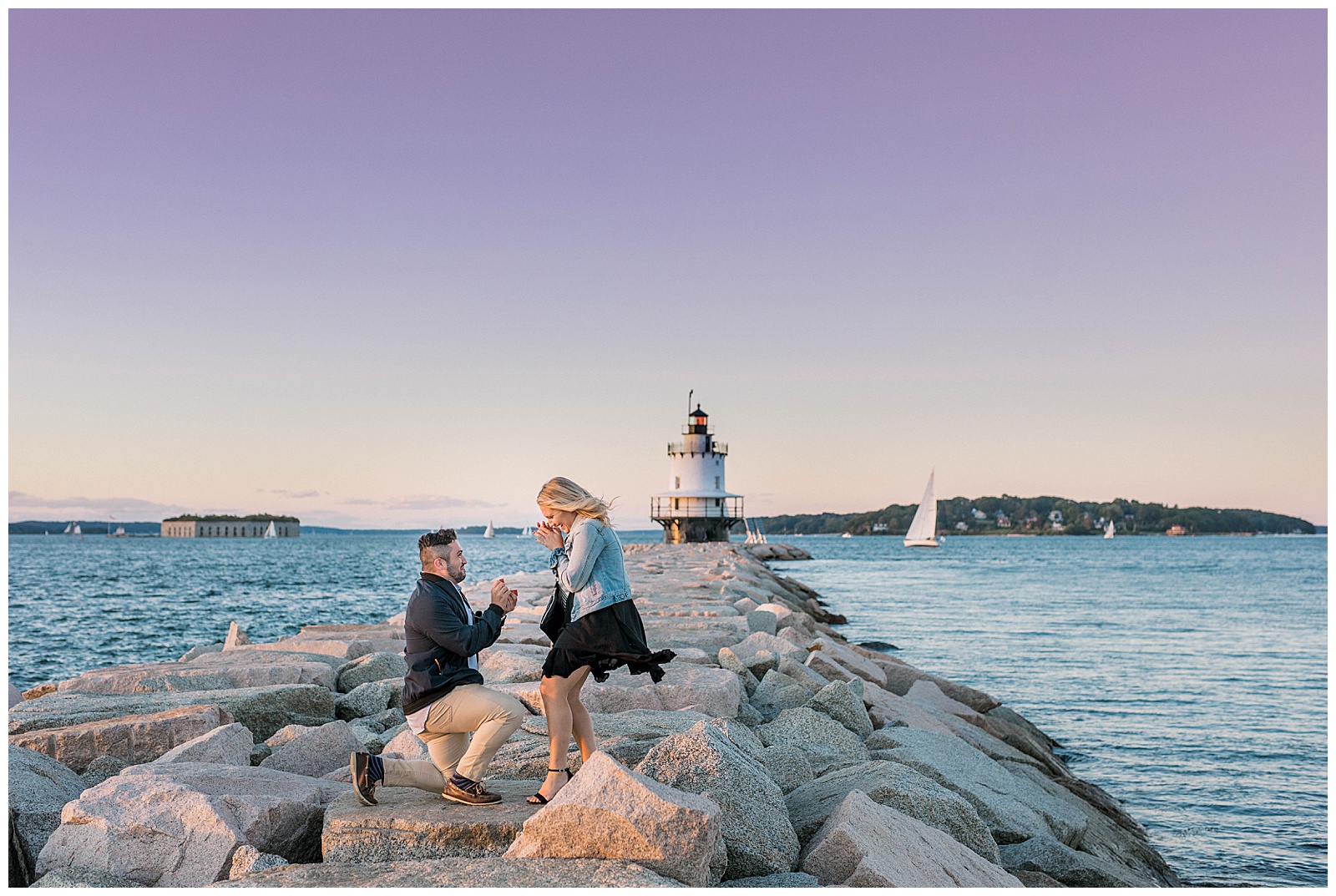 Zack planned the perfect sunset proposal for Lauren during their vacation to Maine!
Zack and Lauren have been together for 5 years. They live in Buffalo, NY and love to travel often! They had plans to travel to Croatia this year, but when COVID hit, their trip was cancelled unfortunately. They decided to make the best of it, and stay more local, coming up to our beautiful state of Maine! Zack knew he wanted to propose to Lauren, and contacted me a couple of months ago to start the planning process. I scouted out Spring Point Ledge Lighthouse beforehand, to make sure I was familiar with the landscape before the big day!
That evening, Zack told Lauren they were going on a "Margarita Tour", and took her to several different restaurants in search of the best Margaritas. For their last stop, he had their Uber driver take them to Sprint Point Ledge Lighthouse. Lauren was so distracted by the beauty of the landscape, that she didn't even notice there wasn't even a restaurant nearby at this location. It was really windy that night, chillier than usual for an evening in August. I started following them on their way along the breakwater. Zack looked back and gave me a thumbs up and I knew it was the right time! He got down on one knee, and Lauren was so surprised! She told me afterwards that she wasn't expecting it at all, but was SO happy! She said, "Yes!" of course, and then Zack put the ring on her finger! After, he took out two small bottles, and told her that this was actually the last stop of their Margarita Tour! We finished out the evening taking some newly-engaged photos before I headed home, leaving them to celebrate and share the news with their families!