50's Inspired Mount Ida Farm Wedding | Charlottesville, Virginia Wedding Photographer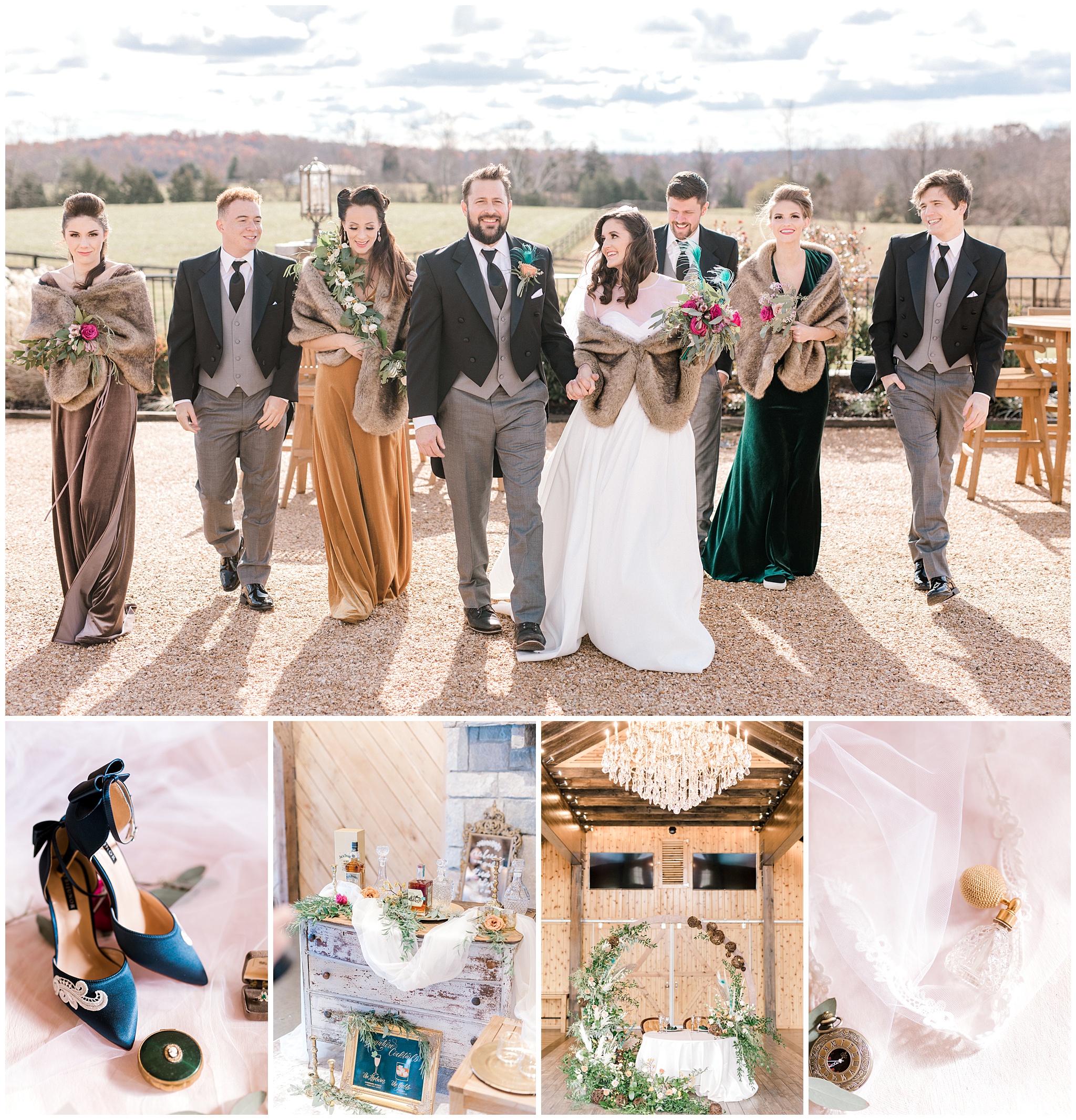 A gorgeous Southern vintage barn wedding, full of velvets, greens, pinks, and more beautiful florals than you could ever imagine!
I recently took a trip to Charlottesville, Virginia, for a photography conference, and while I was there, I had the opportunity to collaborate on a wedding inspiration photoshoot! The planner for this wedding chose a 50's theme, and the details were exquisite! The wedding took place at Mount Ida Farm – a HUGE property, full of rolling hills, Southern mansions, and several different gorgeous buildings. Between the velvet bridesmaid dresses, the antique car, and the stunning florals, you're going to have to see these for yourself!
Styled Shoot Coordinator: K Layne Styled
Wedding Portfolio Specialist: Dream Team Acadamie
Venue: Mount Ida Farm
Planner: Simply Perfect Events VA
Rentals: Bride and Joy Rentals
Vintage Car: Albemarle Limousine
Sidecar Motorcycle: Pen Craft and Post
Florist/headpieces: Sarena Floral Designs
Bakery: Custom Caked
Invitations: Okota Weddings
Shoes: Walkin On Air
Jewelry: Dareth Colburn Designs
Furs: Sissily Designs
Rings: Emi Conner Jewelry
Calligraphy: Miller Calligraphy
Gifts: Marigold Grey
Make-Up Artist: Nicole Laughlin MUA
Hair stylist: Cecily Morgan Hair, Ashley Sanchez RVA Beauty, Brittany Stagg RVA
Bridesmaids Dresses: Bella Bridesmaids
Men's Attire: Classic Tuxedos
Styling Mat: Lindale Studios
Couple: @_baileyleah_
Bridal Party: @officially.thatchris / @mitch_mann8 / @jaybaybugg / @rva_modeling / @abbywegz / @sarahkrycinski